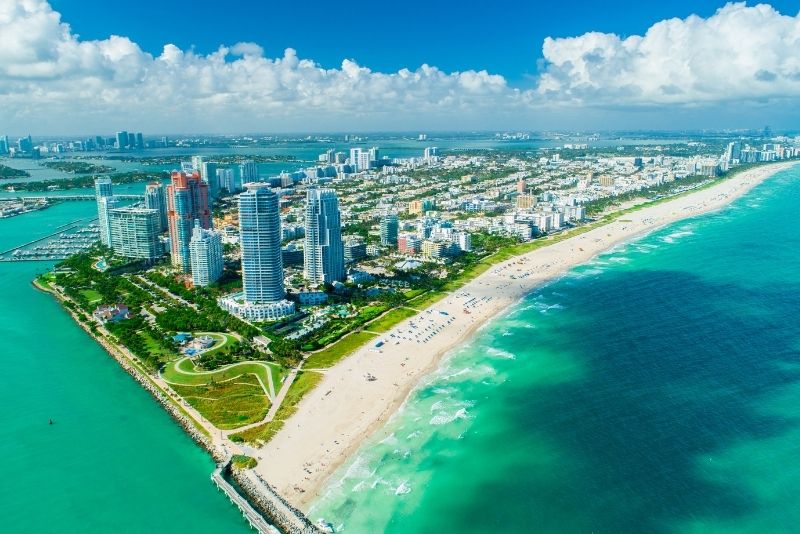 Home to some of Florida's best beaches, plenty of exciting museums and theme parks, vibrant nightlife, and amazing events year-round — not to mention the fascinating and lively Cuban influence — Miami is as dynamic and thriving a city as any, and more than worthwhile of a visit!
Whether you're scuba diving alongside turtles, sailing past Millionaire's Row, or doing some deep-sea fishing, there are plenty of great ways to enjoy the area's famously beautiful waters.
But you can also head inland to enjoy some of its unique cultural aspects, from wandering through the vibrant Design District to exploring an authentic Spanish monastery.
Along the way, you can taste incredible meals, shop for some chic fashions, and live it up at the city's many nightclubs.
With so many fun things to do in Miami, locals and tourists alike are often spoiled for choice. Thankfully, we've done all the research for you! In this piece, we've rounded up the best things to do in Miami that simply can't be missed!
Grab the swimmers and walking shoes, and make sure the camera batteries are charged because The Magic City awaits!
1 – Discover Millionaire's Row by boat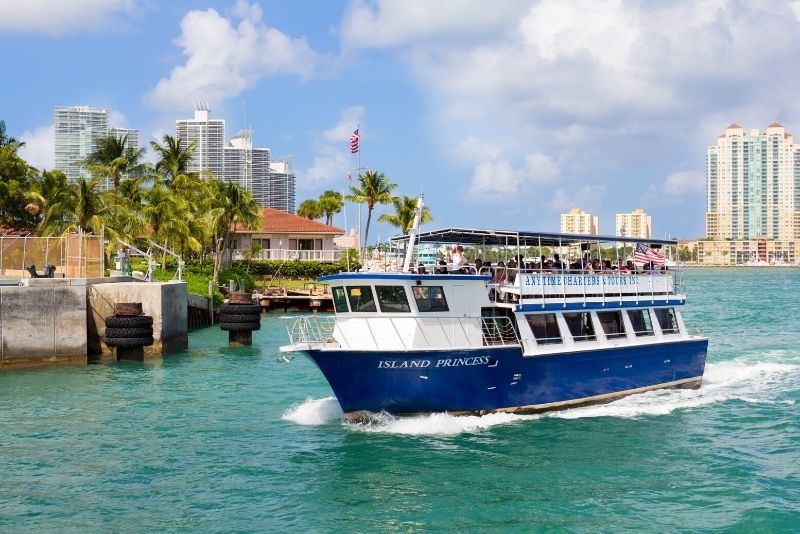 One of the state's — scratch that, country's most extravagant residential areas, the aptly-named Millionaire's Row is home to celebrities like Shaquille O'Neal, Gloria Estefan, and P.Diddy, just to name a few.
On a crowd-favorite boat tour, you'll be able to spot the mansions and boats of these famous names, with spectacular views of Biscayne Bay all the way through.
2 – Rent your own jet ski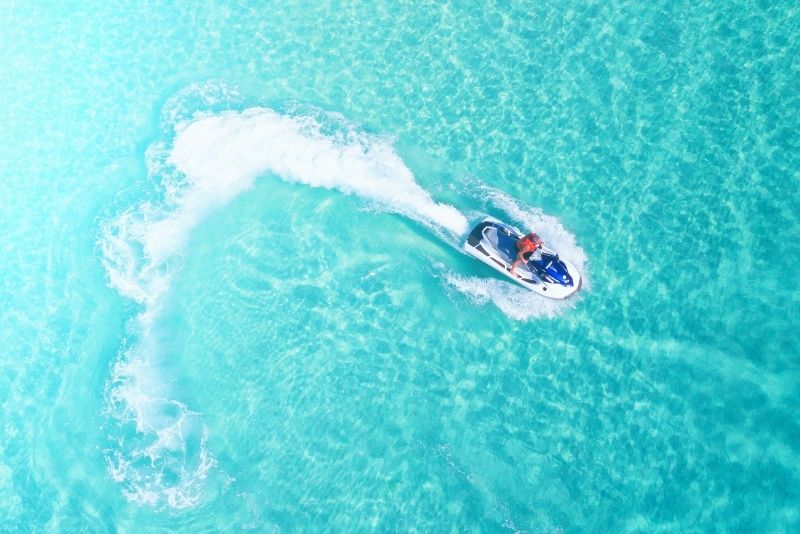 Add an adrenaline rush to your Miami holiday with a jet ski tour!
With the speed fully at your control, you can cruise around the turquoise waters of Miami bay at a relaxing pace of a break-neck speeds — either way, there's plenty of time to admire the fantastic Miami skyline (and keep an eye for dolphins too).
3 – Take an exciting airboat tour of the Everglades National Park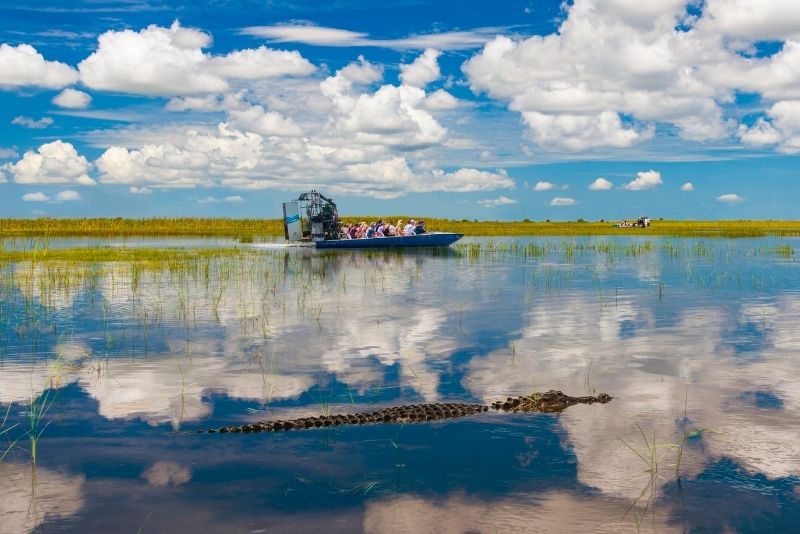 We all know that Florida is famous for its swamplands and alligators, and there's no better way to see it all up close than on an airboat tour.
With a few fellow travelers alongside you, you'll ride on an airboat through the heart of Everglades and admire the wildlife in their natural habitat.
Keep your eyes peeled; the legendary inhabitants of the park (yes, alligators!) like to sneak up on you.
Read more about the best Everglades airboat tours.
4 – Ride a bike through South Beach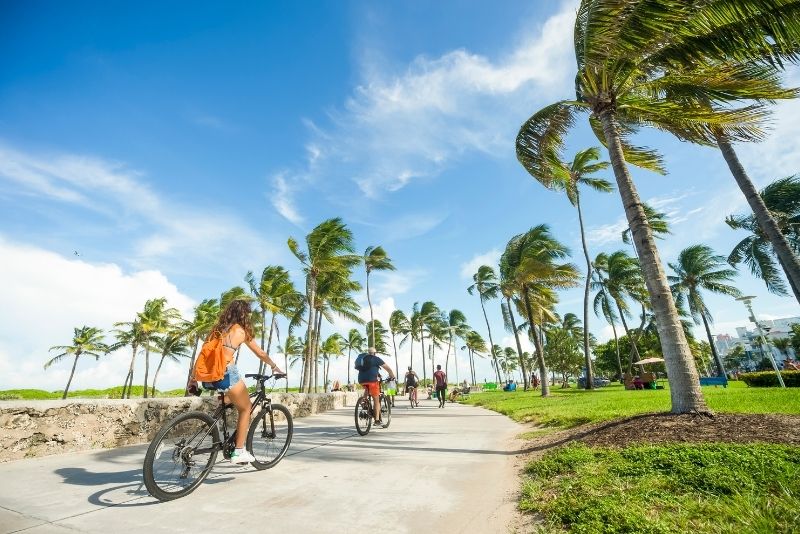 Sick of walking? If you're strapped for time (and even if you're not), the best way to explore South Beach is on two wheels. If you're looking for a fun and energetic way to discover the famous summer strip, join a locally-led bike tour.
Not only will you cycle along the vast fine-sand beaches, explore Miami's famous Art Deco District, and take a dip in the water at Nikki Beach, but you'll also head off the beaten track and discover some of the area's hidden gems.
Whether you're scuba diving alongside turtles, sailing past Millionaire's Row, or doing some deep-sea fishing, there are plenty of great ways to enjoy the area's famously beautiful waters.
But you can also head inland to enjoy some of its unique cultural aspects, from wandering through the vibrant Design District to exploring an authentic Spanish monastery.
Along the way, you can taste incredible meals, shop for some chic fashions, and live it up at the city's many nightclubs.
Read more about the fun & unusual things to do in South Beach, Miami.
5 – Unleash your wild side on a sunset boat party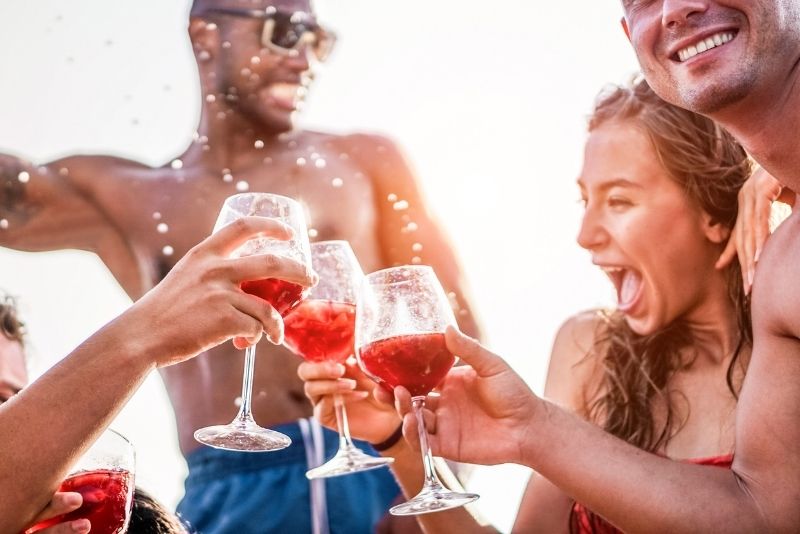 From birthdays and bucks parties to New Year's Eve and Christmas events, South Beach Party Boats has the perfect party boats for your next adventure on Miami Bay.
Whether you're traveling in a group or rocking it solo, with a couple of pints of liquid courage under your belt, it's the perfect way to expand your social circles and meet like-minded travelers!
6 – Explore the vibrant Art Deco District by Segway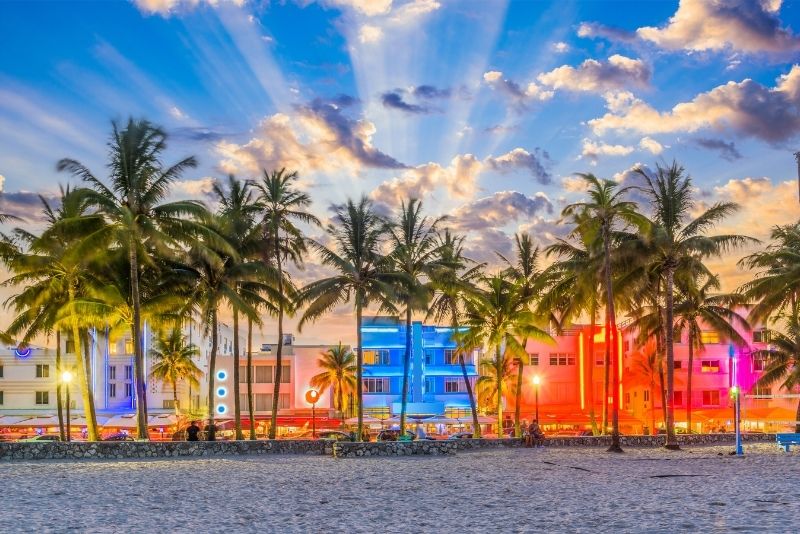 Are you looking for a fun way to experience the essence of South Beach? Then why not try something different and hop on your Segway?
With a local expert leading the way, guests can enjoy zipping-around Ocean Drive, soak in the vibrant culture, and learn the history of the city while gliding down bike paths — all without breaking a sweat!
7 – Let the little ones loose at the Miami Children's Museum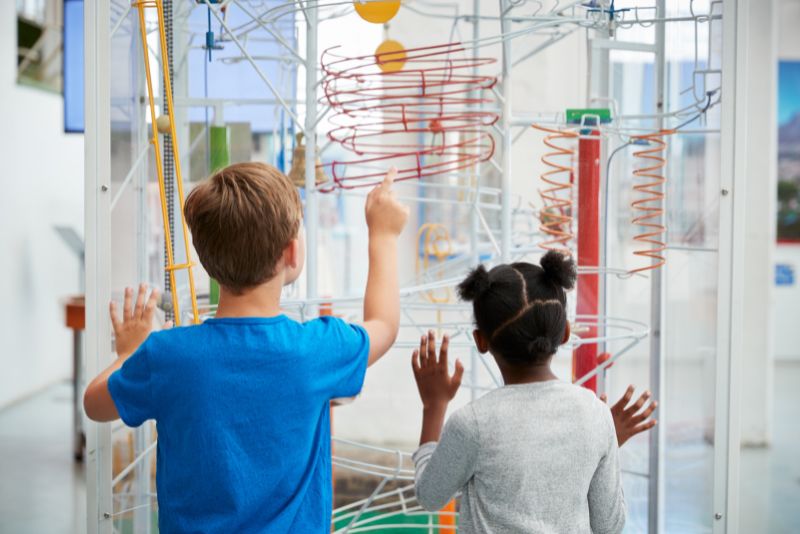 When you're ready to have some fun with the kids, head over to the Miami Children's Museum.
With its engaging interactive exhibits, kids can learn about everything from color to fitness, from industrial trade to musical creations, there's no end to the amazing things that your little ones will encounter.
It's the perfect blend of creativity and education, offering joy for visitors of all ages!
8 – Visit the exciting Wynwood Art District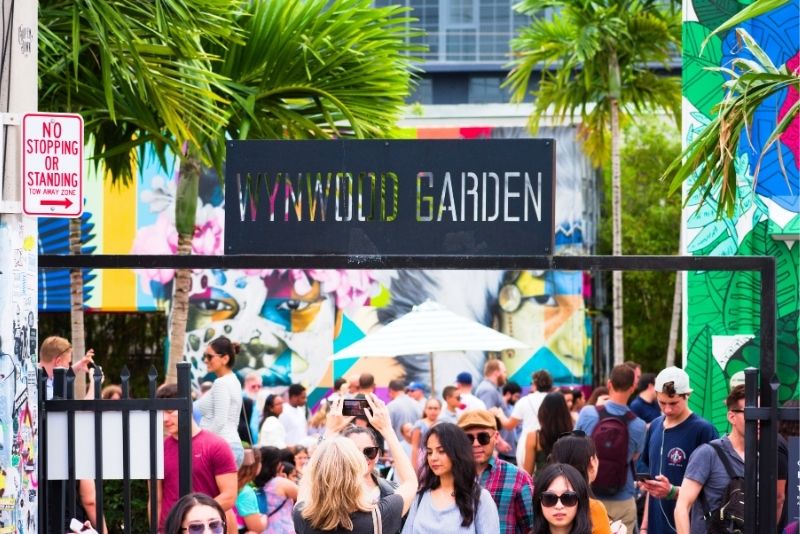 One of the world's most incredible outdoor street art museums, the renowned Wynwood Walls present the perfect backdrops for that long-overdue new profile picture.
Not only is it a visual masterpiece, but it's also historically relevant too; on a guided street art tour, you'll learn about Miami's local art scene, including the work of Shepard Fairey, Retna, DFace, and Interesni Kaski, just to name a few.
You can also check out these masterpieces in style on a buggy tour, or take things up a notch with a party bike bar crawl. And don't miss the oportunity of stopping by Miami's first Craft Production Brewery, Wynwood Brewing Company.
9 – Tantalize the tastebuds in Miami's Little Havana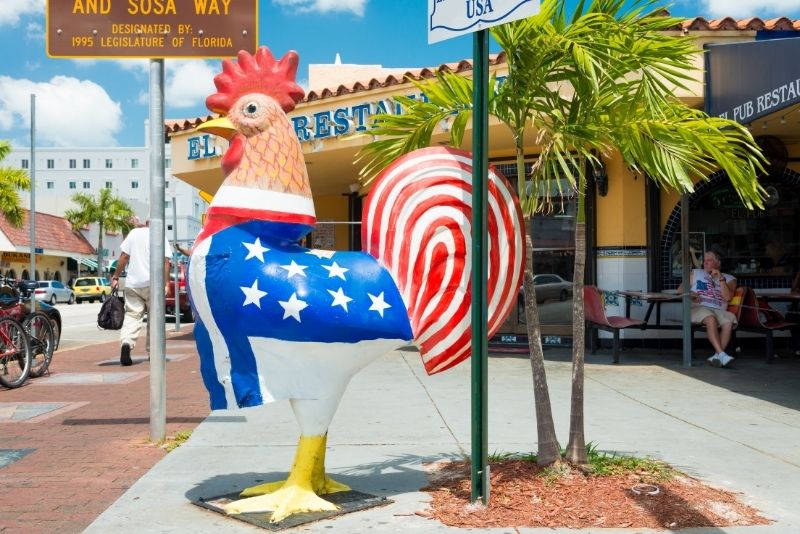 An absolute must-visit for anyone who even remotely considers themselves a foodie, Little Havana brings together all the best Cuban flavors and American flavors and fuses them together in a delectable package.
The best way to try all the specialties is with a culinary walking tour of Little Havana where you'll discover all the famous Cuban dishes.
If you're looking to venture off-the-beaten-path and sample unique cuisine from the best Cuban restaurants in Miami, look no further. Food tours are a great way to explore and get a feel for the flavor of the neighborhood – literally!
10 – Hop on board the Skyviews Miami Observation Wheel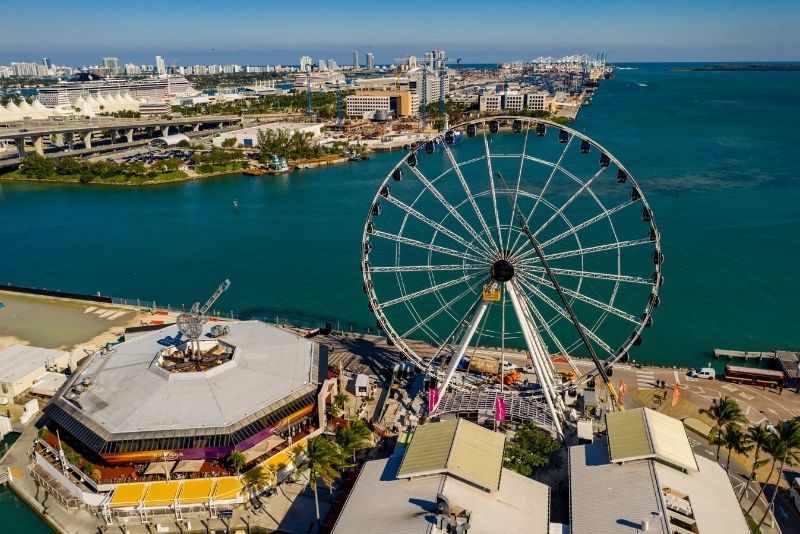 With the pristine ocean breeze and unobstructed vistas of the area, the Skyviews Miami Observation Wheel offers an experience you'll never soon forget.
Step into your capsule, sit back, and feel the exhilaration as you rise up over the water.
Once you're at the peak,  stunning panoramic views of the busy streets below await!
11 – Cheer on the Miami Dolphins at Hard Rock Stadium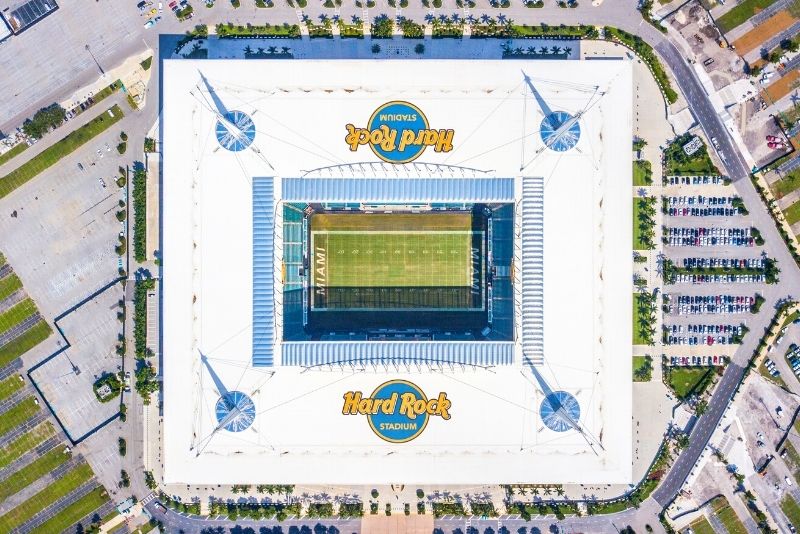 Some call it the greatest sport in the world.
Whether that statement resonates or not, there's no denying that the atmosphere and the crowd at a Miami Dolphins NFL game is nothing short of electric.
Grab a ticket online, watch a thrilling American football game at the Hard Rock Stadium, and, of course, make sure to cheer for the Dolphins.
12 – Snorkel at Key Largo National Marine Sanctuary
Where art museum meets coral reef, there's no better place to for a fun introduction to snorkeling than the Key Largo National Marine Sanctuary — simply put, it's an underwater paradise!
Since you'll be swimming in clear waters, spotting beautiful tropical fish, and admire stunning coral reefs, it's worth considering renting (or bringing) an underwater camera.
13 – See the sights on a Bus tour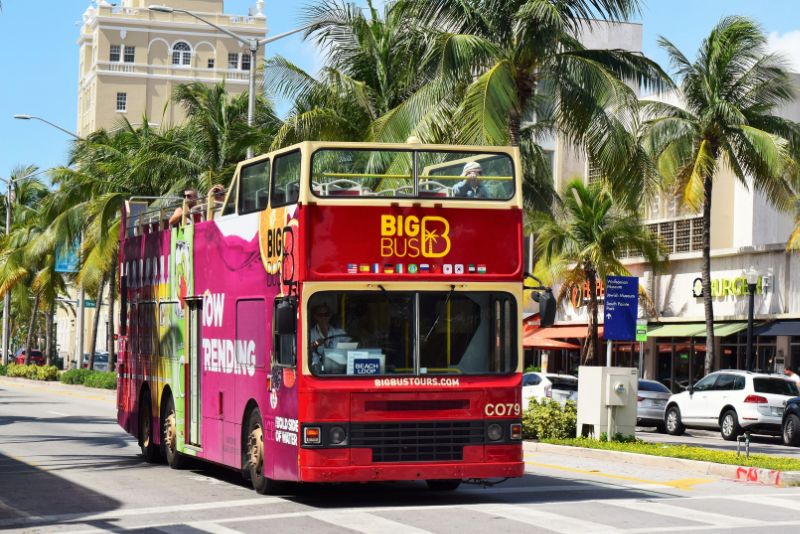 From the hippest city streets to the lush wonders of the natural world, the options are endless with a Hop-On, Hop-Off tour!
These fun, flexible buses will take you around to some of the most popular spots in the city, including Little Havana and South Beach. But you can also cruise around beautiful Biscayne Bay, or take an airboat trip through the swampy sawgrass of the Everglades.
There's even a night bus tour for those that want a taste of the famous local party scene. See the best of everything – at your own pace!
14 – Ride shotgun in a scenic seaplane tour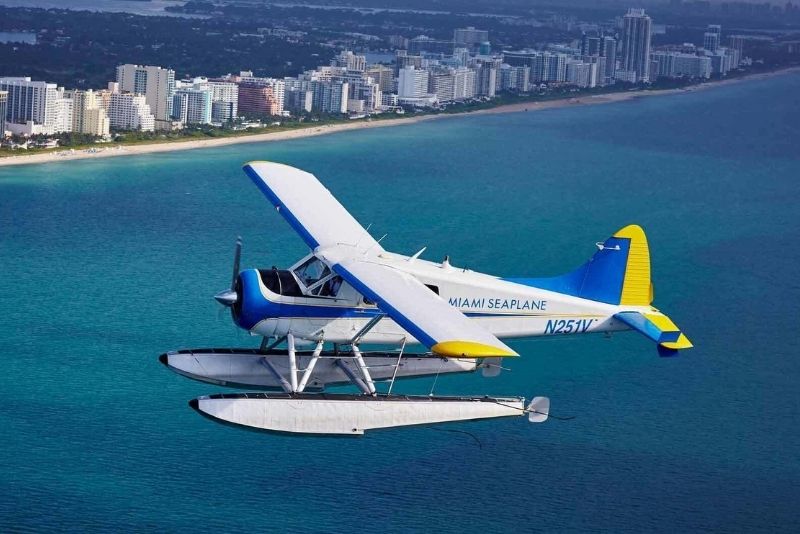 Treat yourself to a marvelous seaplane flight where nothing but stunning views await.
Fly over downtown Miami, soar over Biscayne Bay, travel along miles of Florida's breathtaking Atlantic coastlines, and take in panoramic views of the beautiful beaches from takeoff to landing!
15 – Spend the afternoon at the Jungle Island eco-park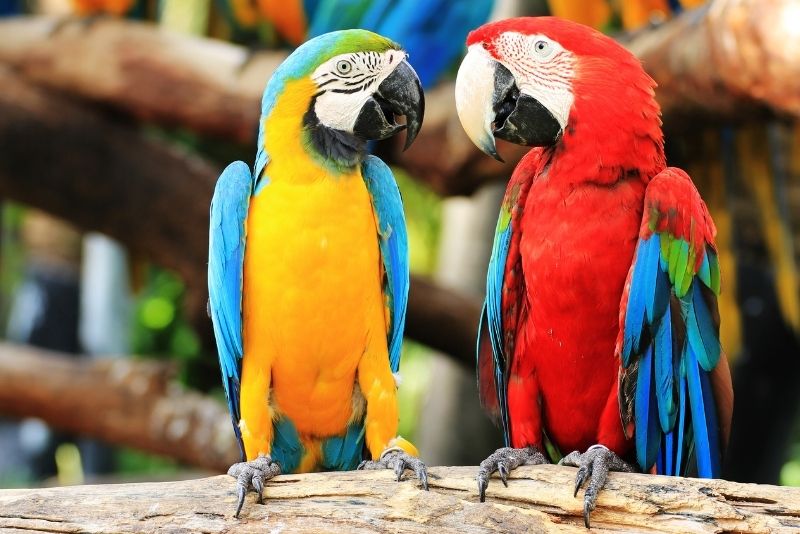 A visit to Jungle Island combines adventure and nature, with plenty of live entertainment, thrill rides, and cheeky critters just waiting to say hello.
Try the zip line tour for an exciting tree to tree adventure, meet the wild animals up close (and, if you're lucky, feed or hold them), and grab a bite or a coffee at the on-site cafe to recharge the batteries.
If you're traveling with kids, this is the place to be.
16 – Absorb some history at Bill Baggs Cape Florida State Park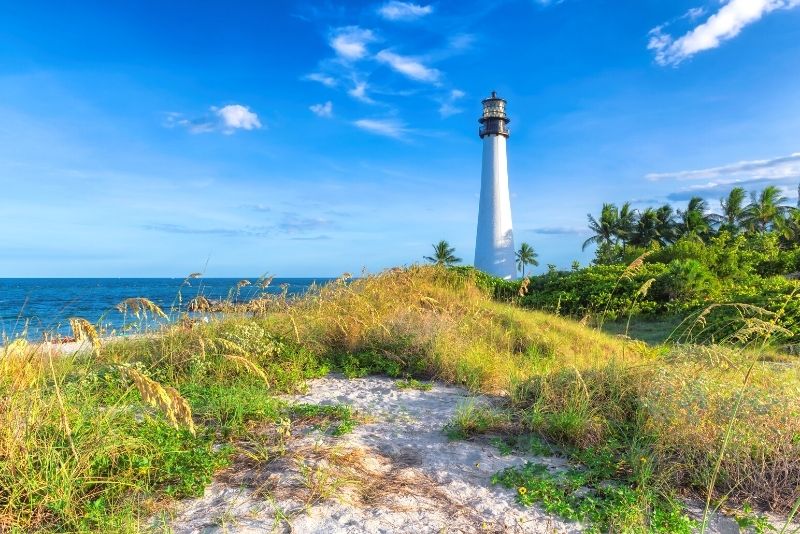 With splendid architecture and gorgeous beaches, Bill Baggs Cape Florida State Park is well worth a visit.
Located in the Key Biscayne area, it's a perfect spot for kayaking, biking, fishing, and hiking. And the Cape Florida Lighthouse, built in 1825, has played a prominent role in the region's history.
Along with guiding ships to safety, it was also a beacon of liberation for escaping slaves. Today, the spot has been registered as a National Underground Railroad Network to Freedom Site, and remains a visual gem in its own right.
17 – Fly up to 8 meters above the sea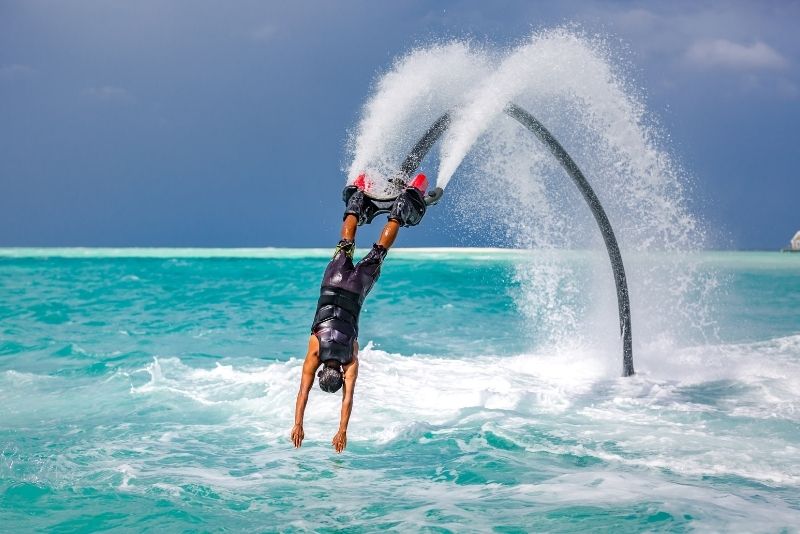 It's no wonder that the sport of flyboarding is taking the world by storm; anyone who's ever tried it for themselves will tell you, there's just nothing else quite like it!
If you're feeling adventurous, rent a flyboard, soar high above Miami's beautiful waterfront, and pretend to fly like a superhero!
Feeling courageous? Try out the infamous "Dolphin Dive".
18 – Unravel the mystery of the Coral Castle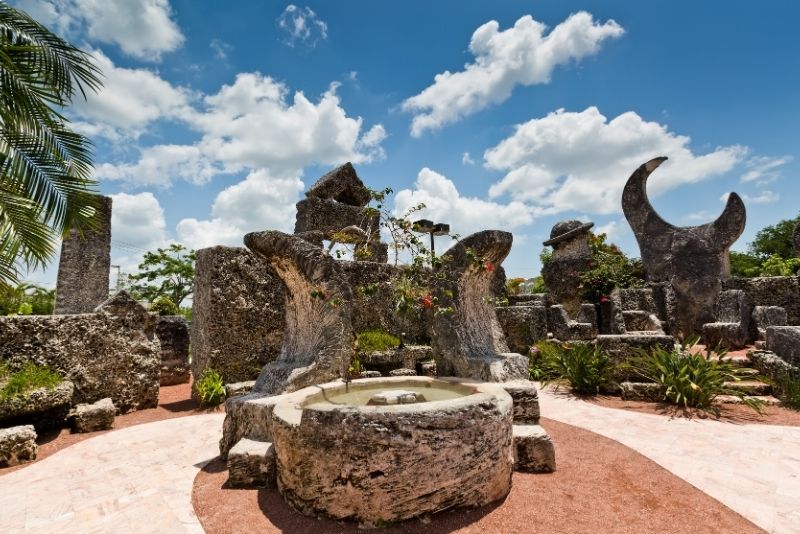 Edward Leedskalnin spent over 28 years carving a coral castle from the ground up using nothing but homemade tools.
Today, the final product is visible to the public, and it's become a mighty popular tourist attraction.
Guests can tour the unique Coral Castle garden, learning all about the mystery of this engineering marvel.
19 – Discover Key West on a day trip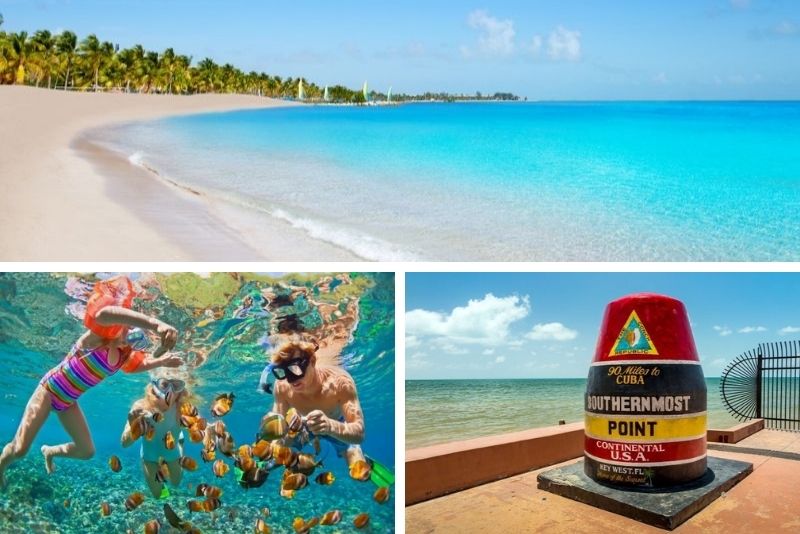 Travel south through the Florida Keys to reach Key West. Discover the town, its attractions, its beaches and enjoy the rich and diverse outdoor activities that Key West has to offer.
Among the most exciting things to do in Key West, we can highlight the sunset cruises, the snorkeling excursions and the kayaking trips through the mangroves. Don't miss the chance to take a picture at the southernmost point of continental America, just 90 miles to Cuba.
If you will stay in Key West for over a day, take advantage of its direct connection to the Dry Tortugas National Park, a real paradise for snorkeling lovers.
20 – Take a dip at the Venetian Pool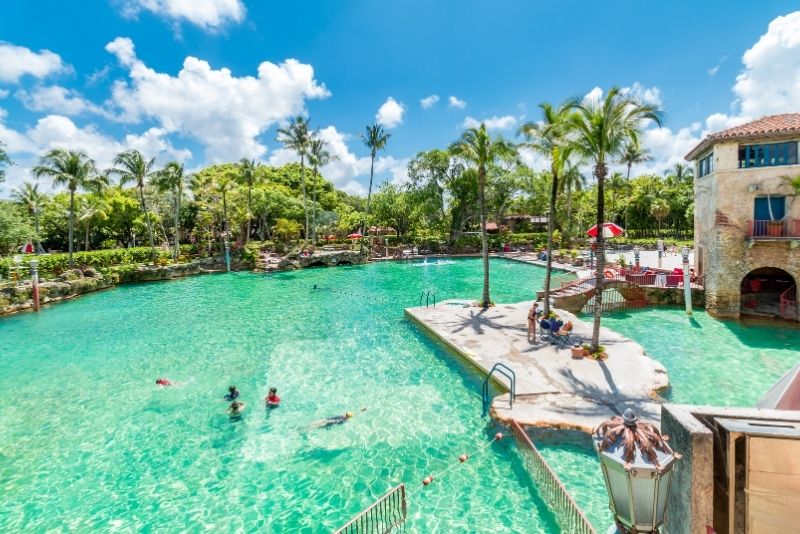 For a nice place to cool off on those sticky summer day, the Venetian Pool in Coral Gables is the prime candidate.
A Venetian-style lagoon carved out of coral rocks, this place has been open since 1914, offering guests the opportunity to soak in a historic freshwater pool and bask in the sunshine.
21 – Experience Miami's most exhilarating jet boat ride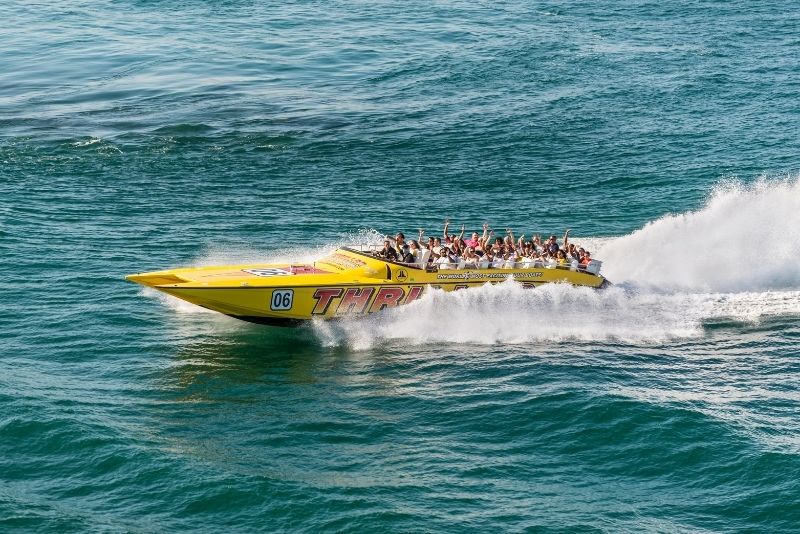 Ready for a thrilling ride through Miami that represents the true "Miami Vice" style?
Then a high-octane boat tour — one for of spins, drifts, jumps, and rapid stops, is exactly what the doctor ordered.
Not only will you be zooming out into the ocean, but you'll also be greeted with a flawless skyline view from the water.
22 – Spend an hour in a clear-bottom kayak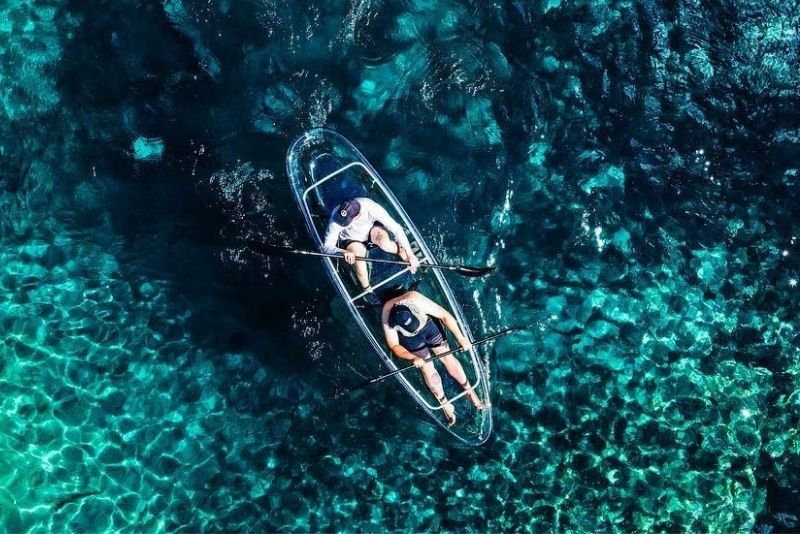 Miami's Jupiter region is teeming with stunning wildlife, and there's no better way to see the stunning creatures up close than in a fully transparent kayak!
This is a perfect way to explore the underwater world of Miami without getting wet, with plenty of starfish, pufferfish, manatees, sea turtles, and more waiting to swim up and say hello.
23 – Soar over Miami's coastline in a helicopter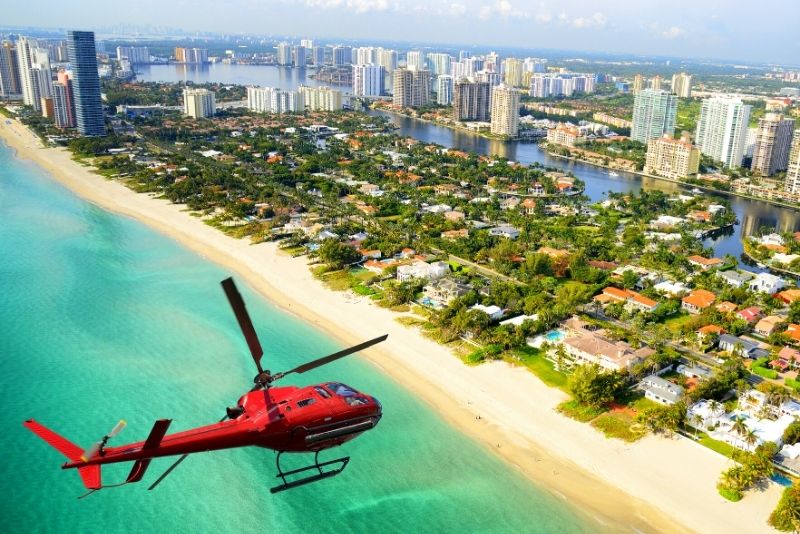 Take to the sky and soar over the iconic sights of Miami!
With a professional pilot handling the controls, all you have to worry about is enjoying the flight as you glide over the Florida coastline, taking in million-dollar views of South Beach, the expensive mansions on Biscayne Bay, and Downtown Miami.
24 – Visit the beautiful Vizcaya Museum & Gardens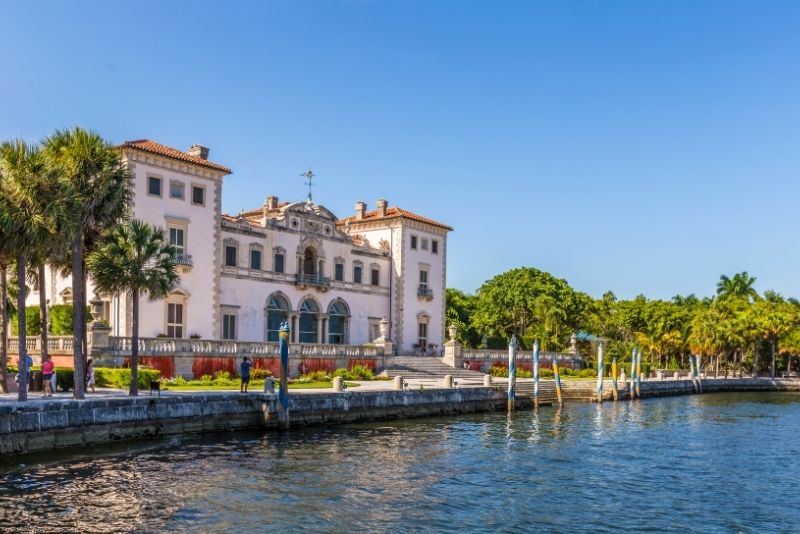 An ideal activity for architecture buffs and history fans, not to mention anyone who simply enjoys basking in the beautiful scenery, the enchanting Vizcaya Museum & Gardens is always a great option.
The luxurious Italian-French renaissance building dates back to the early 20th century, flanked by lush greenery and shimmering waters for that perfect photo op.
25 – Get your art fix at the Pérez Art Museum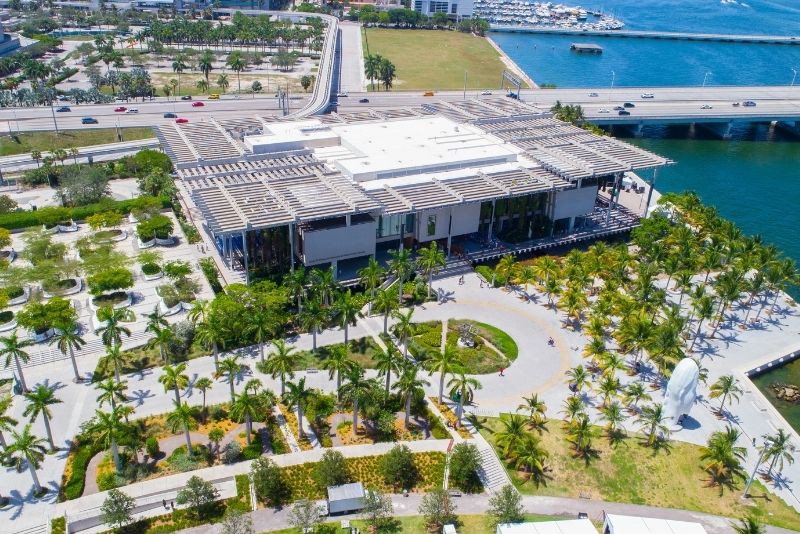 Pérez Art Museum Miami is one of Miami's most popular modern art museums and a must-visit for any art lovers visiting the Magic City.
Thanks to its location in Museum Park, within walking distance of places like AmericanAirlines Arena, it's the perfect addition to any Downtown itinerary.
26 – Feed the Giraffes at Zoo Miami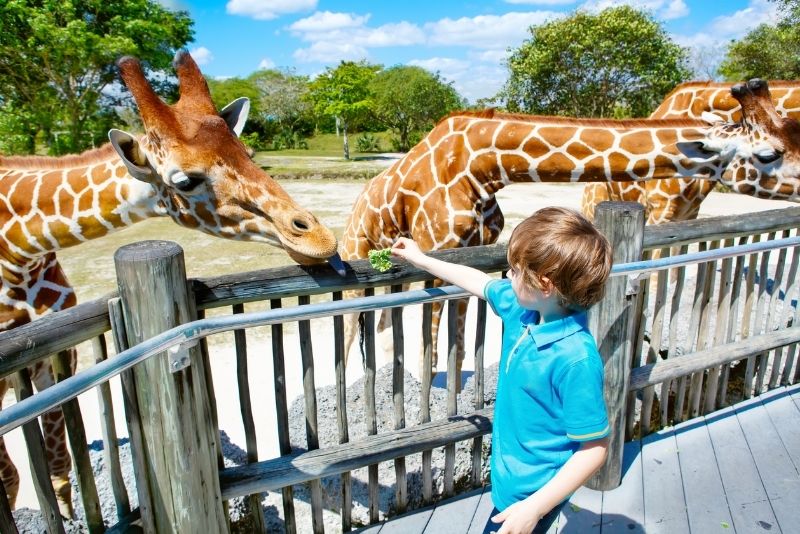 For the chance to observe wild animals such as elephants, giraffes, monkeys, camels, and rhinoceroses roaming around, make a beeline for Zoo Miami, the largest zoo in the state.
While the animals are delightful, make sure not to miss the fantastic botanical collection — with more than 1,200 tropical trees, plants, and flowers, it's a relaxing, blissful experience.
27 – See Orcas in action at Miami Seaquarium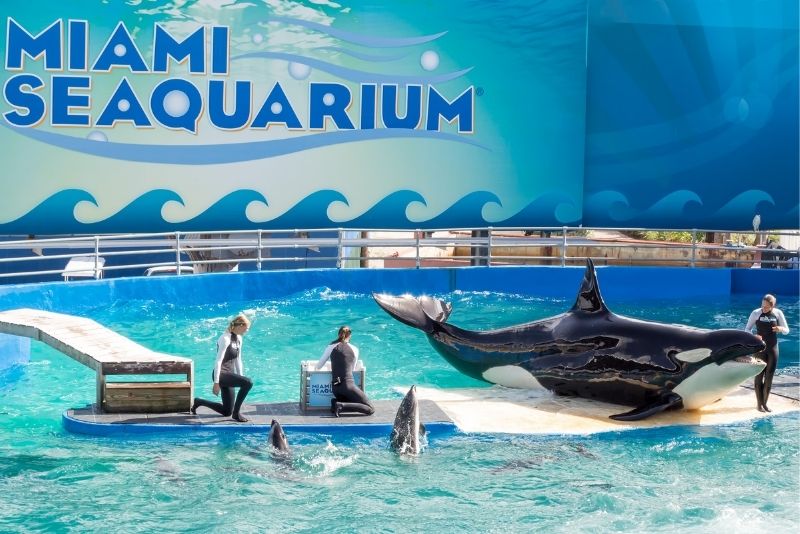 Often considered Florida's best aquarium, Miami Seaquarium showcases impressive sea life exhibits with manatees, sea lions, turtles, penguins, and more.
If you're looking for something extra special, don't miss the chance to swim with dolphins.
28 – Take a day trip to the Bahamas!
Paradise does exist and it's found about 184 miles off the Floridian coast in none other than The Bahamas.
Whether you opt to travel by ferry and visit the Bahamas for a couple of days or fly over for a quick lunch and afternoon beach session (on the white sands, of course); the warm weather, pristine beaches, fabulous snorkel-worthy coral reefs and the culturaly rich capital, Nassau, aren't to be missed.
29 – Listen to jazz music at the Museum of Contemporary Art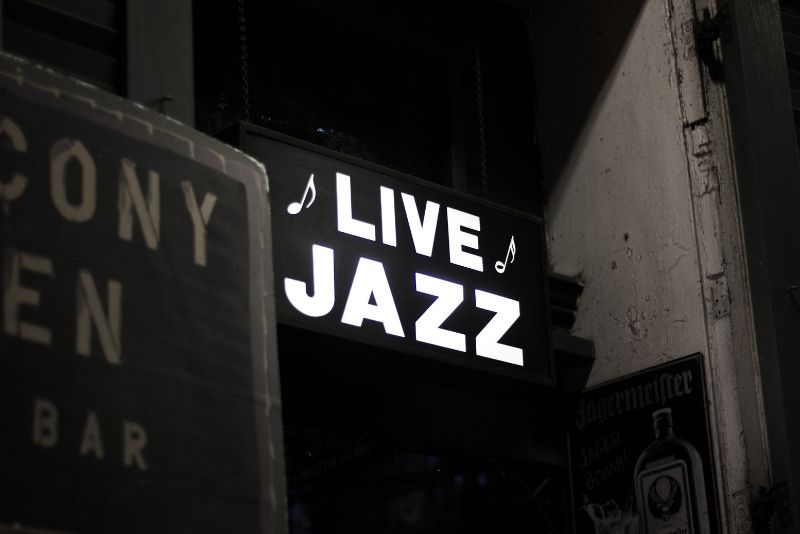 Looking for the coolest vibes in the city? Enjoy free outdoor jazz performances at MOCA each last Friday of every month at 8 pm.
Besides the swanky tunes and friendly staff, the 23,000-square-foot venue also boasts a range of intriguing exhibits focused on everything from portraits to sculptures, video games, and photography.
30 – Admire art in a new digital experience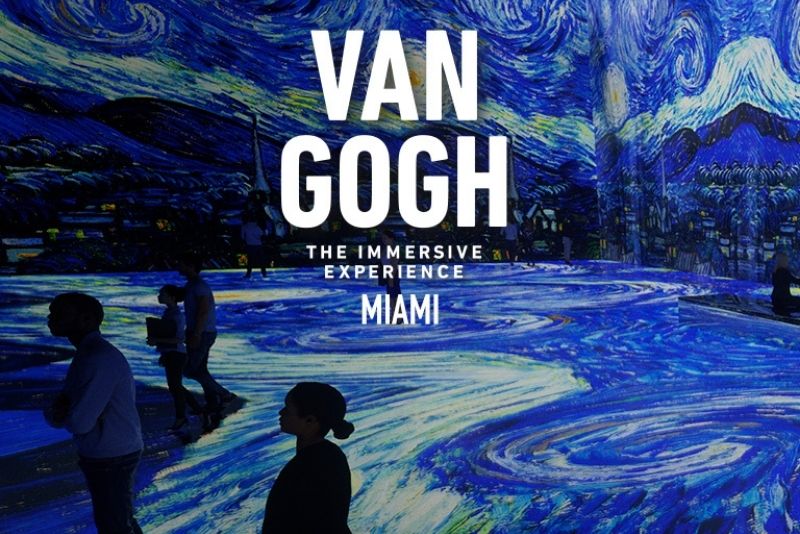 Have you ever dreamt of stepping into a painting?
These extraordinary digital exhibitions offer art in an innovative setting: a 360-degree digital composition featuring virtual reality experiences. Explore the artists' life, work, and secrets in a unique multi-sensorial atmosphere.
Enjoy immersive digital interpretations of Van Gogh and Monet, as well as the rotating exhibits of Superblue Miami, which showcase inventive works from all over the world.
31 – Down some drinks on the Paddle Pub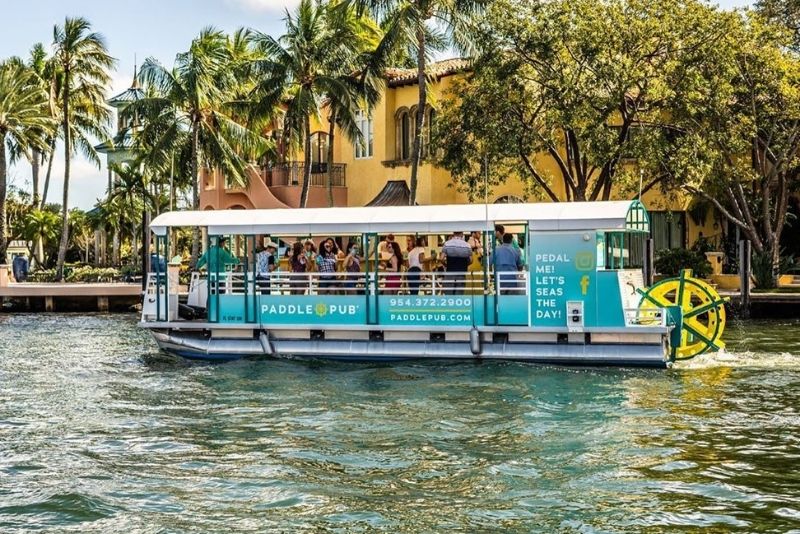 Hop onboard the Paddle Pub party boat with your friends, grab some drinks, and take in the sights of some of the city's most famous attractions, all while pedaling your way through Miami's waterways.
With nowhere to go until the ride ends, this is the perfect way to socialize and make some new friends before heading to South Beach to party into the night!
32 – Watch the Miami Heat at FTX Arena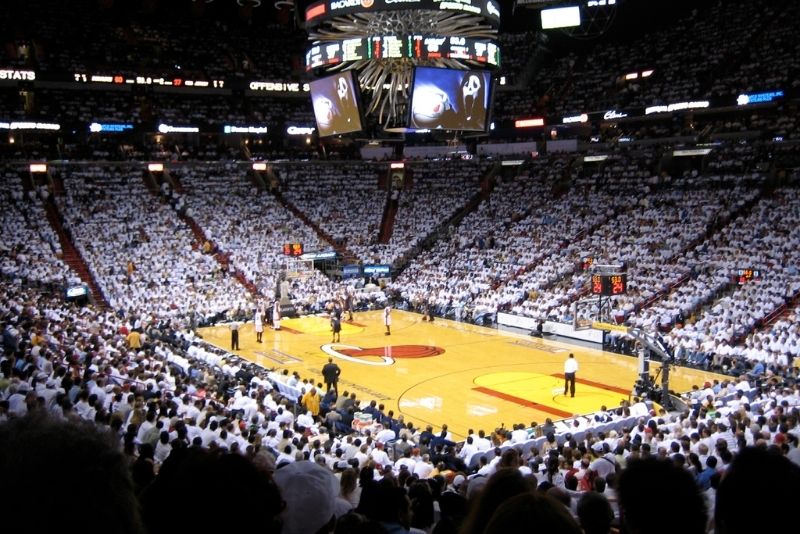 Are you an NBA fan?
If so, catching a game at FTX Arena should sit high atop your list of things to do in Miami.
With the season typically running from October to April, there's plenty of time to grab a ticket for an unforgettable basketball experience.
If the dates don't line up, the stadium houses concerts and other sports throughout the year.
33 – Learn about endangered animals at the Zoological Wildlife Foundation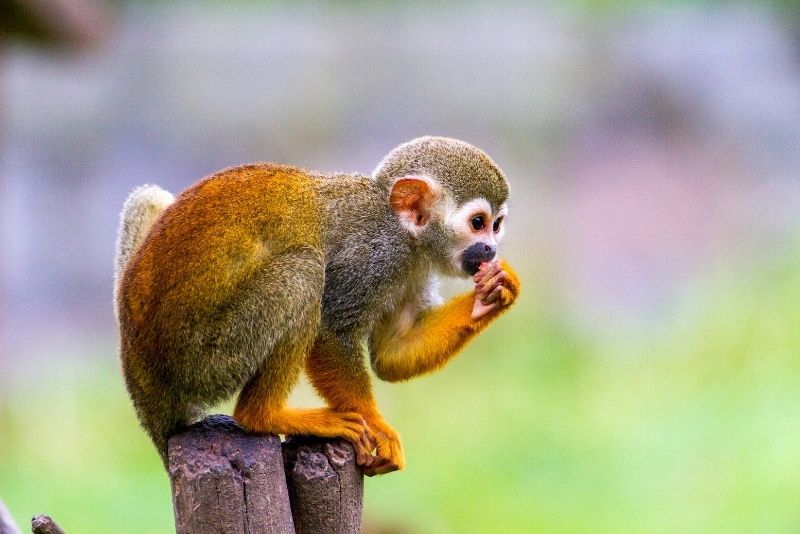 Housing a wide variety of creatures including leopards, pythons, alligators, monkeys, and jaguars to name a few, the Zoological Wildlife Foundation is a great place to see wild animals in Miami.
Besides the chance to meet and greet these amazing critters, the foundation also offers a substantial amount of interesting information about their habitat, lineage, and conservation methods.
34 – Cheer for the Miami Marlins at Marlins Park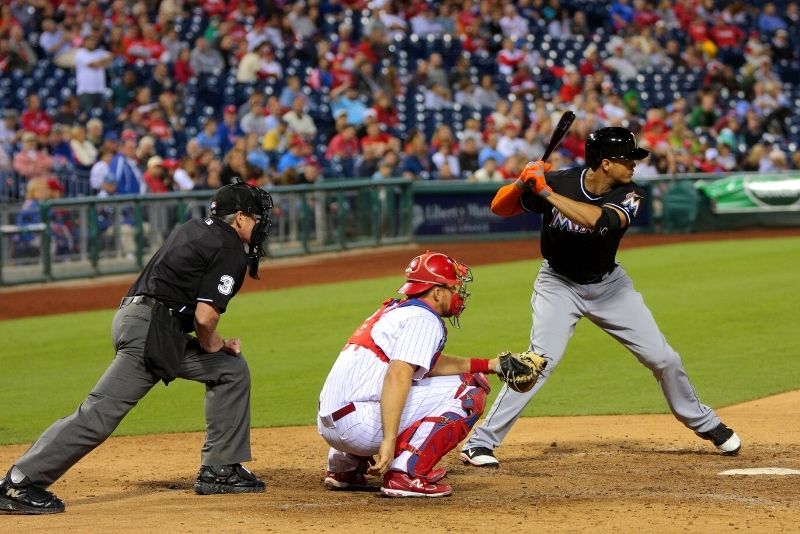 Are you a serious baseball fan?
Then grab your ticket, order a couple of hot dogs, and enjoy a baseball game at Marlins Park!
As one of the four major professional sports leagues in the United States, catching an MLB baseball game is non-negotiable for any sports lover.
35 – Check out the Phillip and Patricia Frost Museum of Science (& learn more about global warming)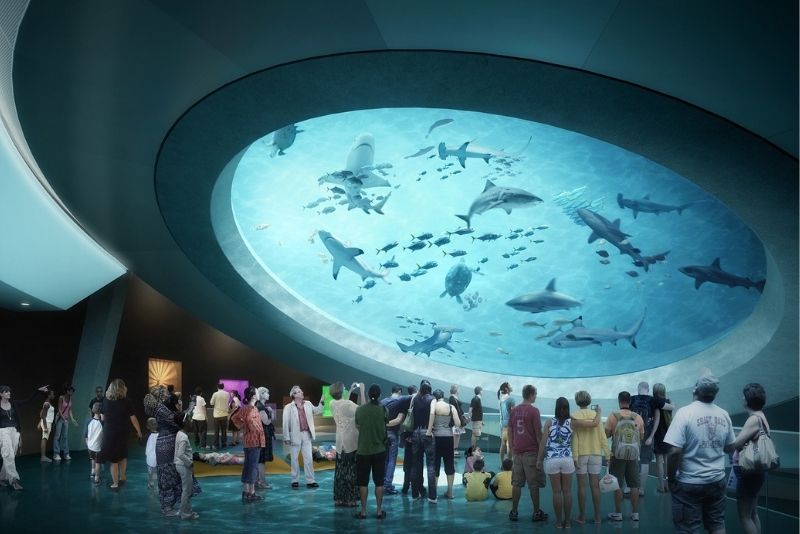 Looking for things to do in Miami with kids?
The Phillip and Patricia Frost Museum of Science is a planetarium, an aquarium, and a science museum all fused into one incredibly interactive center.
This is an ideal place to visit for kids and adults alike who're looking for an experience that is both engaging and educational.
36 – Hit the rides at Grapeland Water Park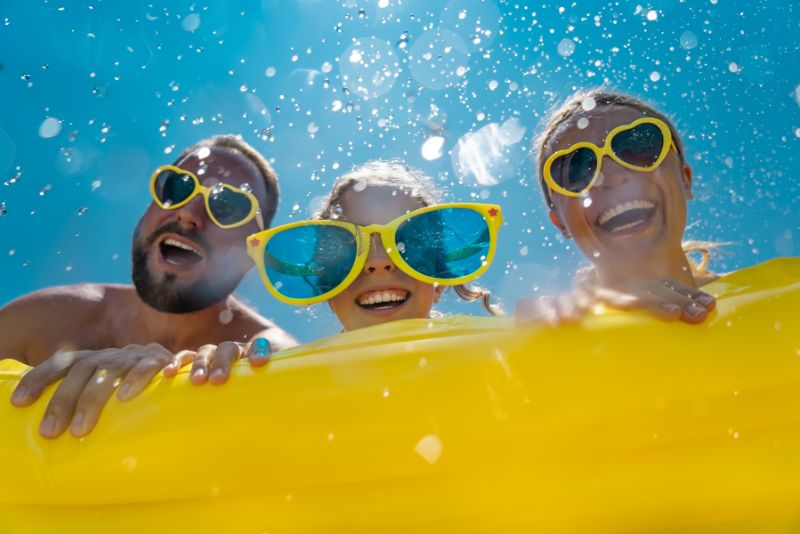 When you're ready for a break from the heat, head to Grapeland Water Park, which offers four exciting realms to play and splash around in.
Float along with the currents on the Buccaneer River Ride, or let the kids channel their inner adventurer at Shipwreck Island.
Little ones will love the slides and water cannons at Pirate's Plunge, while grownups will love relaxing in the heated waters of Captain's Lagoon.
It's the perfect swimming experience for the whole family!
37 – Test drive a supercar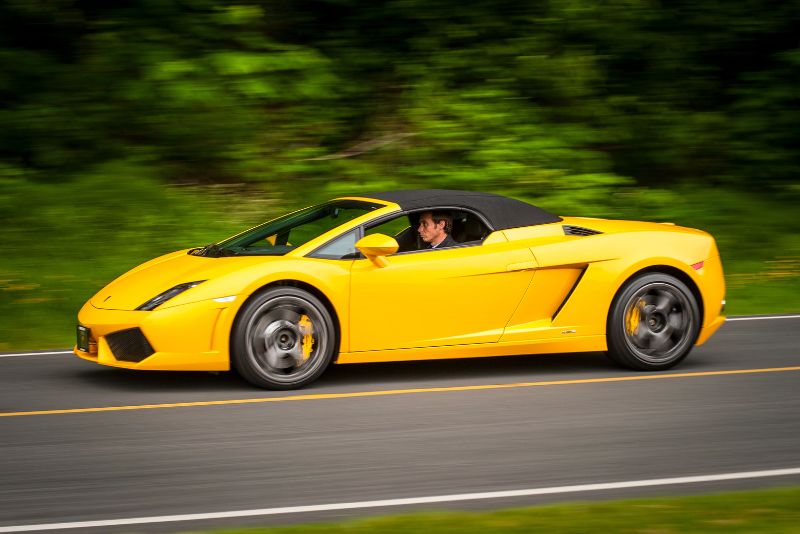 For a taste of the city's famously luxurious style, get behind the wheel of some supercars!
Whether you're steering a sleek Lamborghini or an elegant Ferrari, you'll feel like a high-roller as you take in the finest sights of the city.
Along with seeing some great tourist attractions, you'll be accompanied by a guide who can show you the ins and outs of the vehicle, and maximize your unforgettable experience.
38 – Visit the Museum of Illusions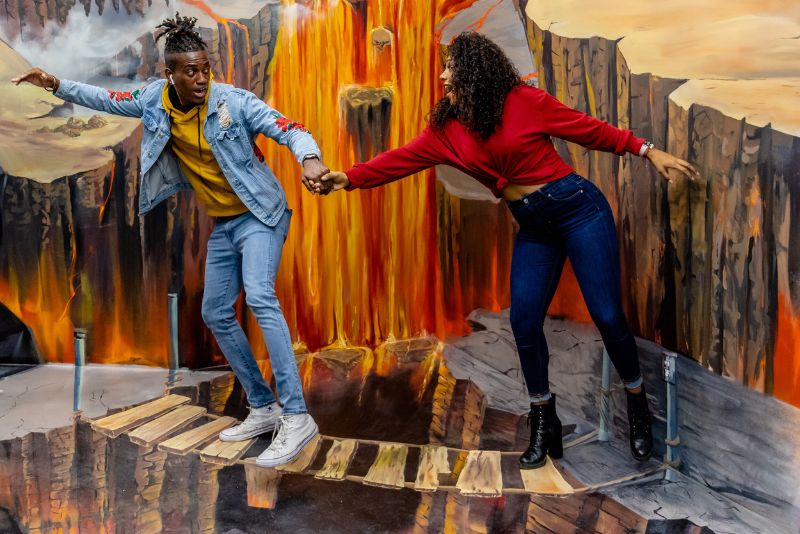 Featuring over 40 mind-blowing 3D illusions, the Museum of Illusions is one of the best family-friendly activities in Miami.
Bring your camera and let your creativity flow. Enjoy a dinosaur encounter, board a spaceship or fly on a magic carpet, you will experience one of the most fun museums in the city.
And for a stress-relieving activity, stop by the "Smash It!" exhibit to send all your negative emotions away while breaking some dishes.
39 – Go windsurfing at the Historic Virginia Key Beach Park
If you like a little bit of culture with your nature walk, then Historic Virginia Key Beach is a must!
During the early 20th century, this scenic area was known as a safe haven, where black families and immigrants could relax and enjoy some beach time in the largely segregated city.
Today, it remains a beloved destination for locals and visitors alike, preserving the lush ecosystem and the diverse history of the region.
Don't miss nearby Hobie Island Beach Park, which is perfect for windsurfing and other watersports.
40 – Tour the city on the Metromover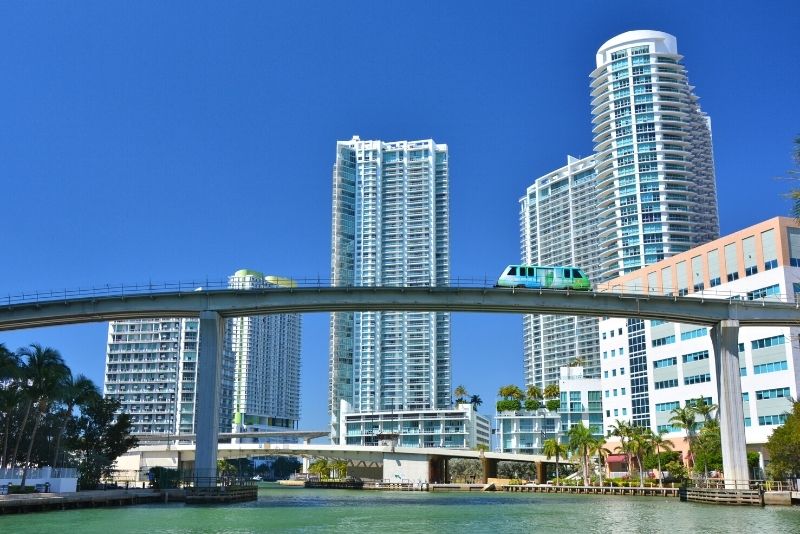 Offering three different circuits, the Miami Metromover is a great way to travel through Miami.
With stops at places like Museum Park, First Street, Bayfront Park, and Riverwalk, it's one of the more convenient and affordable ways to get around town.
Check out the station map for all the stops and connections.
41 – Race against the clock in an escape game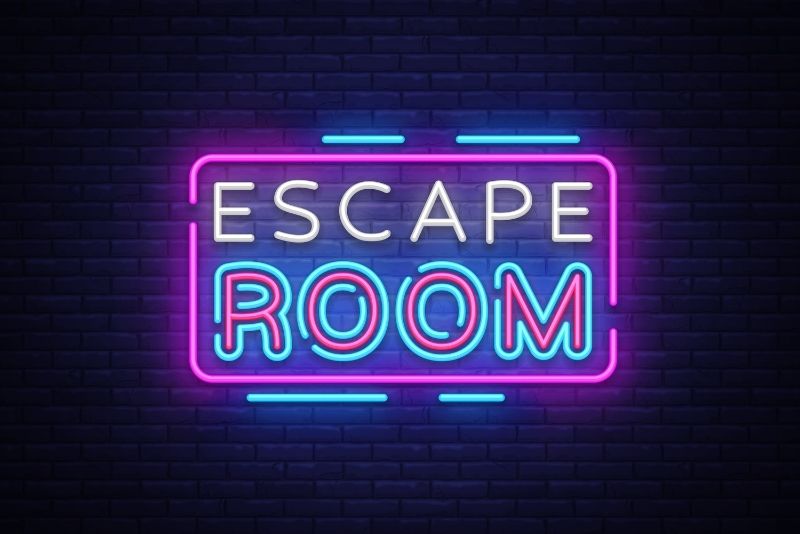 It's time to unleash the inner Sherlock Holmes.
With a number of themed rooms available revolving around concepts like science labs and viruses, pirate dens and hidden treasure, and Vikings en route to Valhalla, there's something for everyone.
Make sure to pay attention to every detail because to solve the clues and figure out how to escape, it'll take all the brain power you can muster up.
42 – Hang out with the monkeys at Monkey Jungle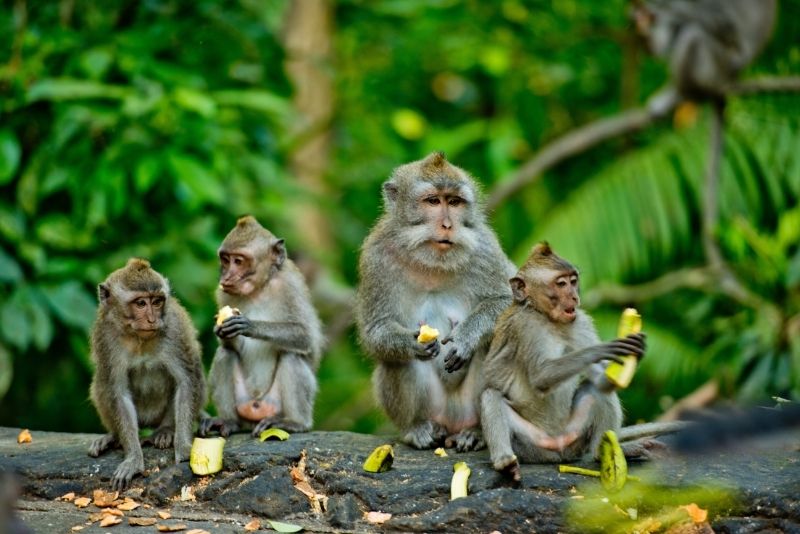 Housing about 400 playful primates, the 30-acre Monkey Jungle is a fantastic wildlife park that's been caring for and showcasing Java monkeys since 1933.
These days, the list of residents has grown to include orangutans, gibbons, howlers, and spider monkeys.
43 – Stumble around on a beer tasting tour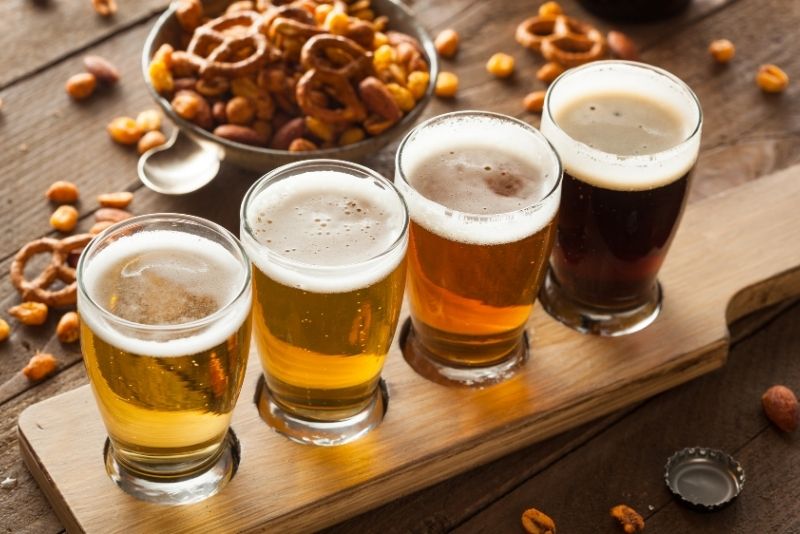 After all that tanning, exploring, and sightseeing has made the legs tired, it's time to sit back, relax, and enjoy the taste of an ice-cold beer (or two, or four).
With hordes of large and small breweries, bars, and pubs — almost too many to choose from — visitors often opt for a guided tour. Led by locals, the tours hop between the most famous beer bars in Miami, with plenty of information to learn about the history and variety of the local beer scene.
44 – Test your balance at stand-up paddleboarding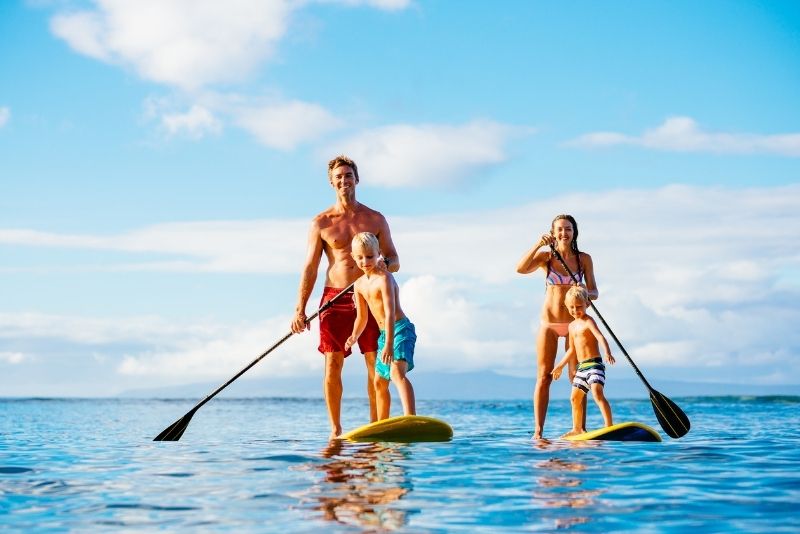 With its peaceful natural landscapes, Crandon Park is an ideal place to try stand-up paddleboarding — whether it's your first or fiftieth time.
The calm waters of the bay make it the perfect destination for paddleboarding, and without any distractions, it's an ideal spot for newbies to learn the ropes. Beware though: it's not as easy as it looks, and it's a serious full-body workout.
You can also cruise down the waterways of Oleta River State Park, the largest urban green space in the state of Florida.
45 – Book a photo shoot at the Gold Coast Railroad Museum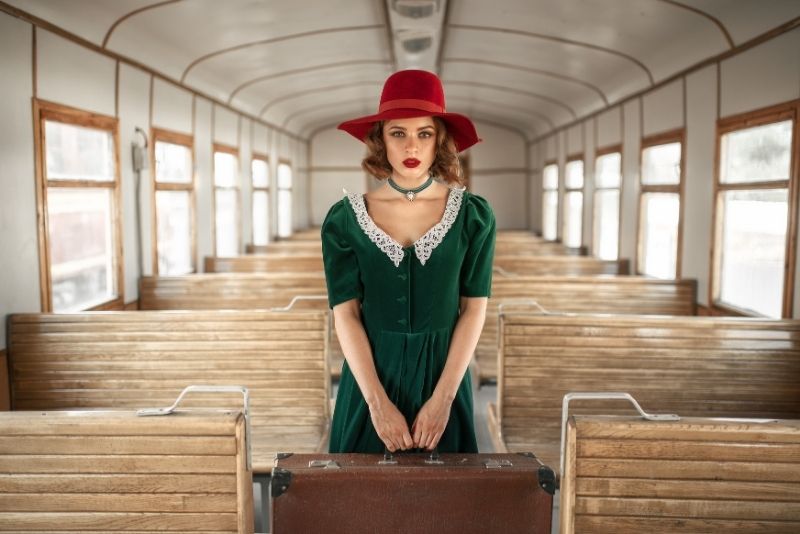 Housing over 40 historic rail cars (including the former Presidential Railcar first used by Franklin D. Roosevelt), the Gold Coast Railroad Museum is a paradise for history buffs, railway nerds, and anyone who appreciates a vintage photo.
For all the Instagram addicts out there, consider booking a photoshoot for uniquely stunning pictures.
46 – Immerse yourself in a tropical wonderland at Fairchild Tropical Botanic Garden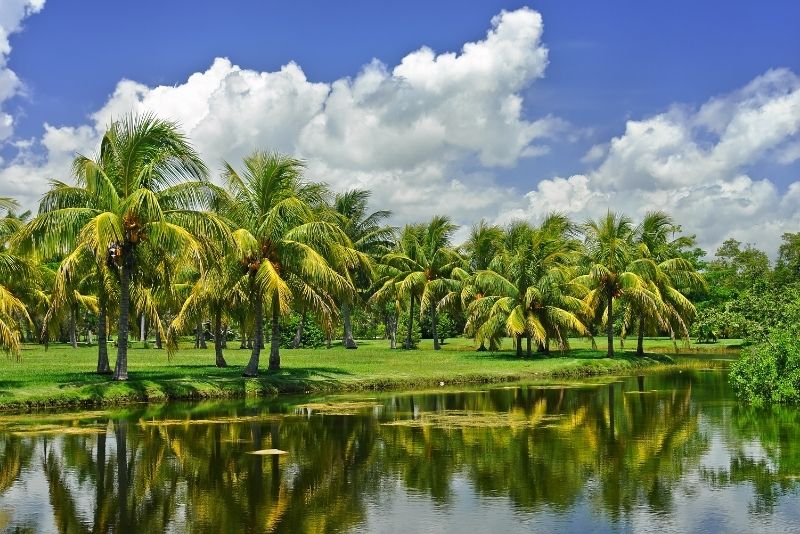 Spanning 83 acres, Fairchild Tropical Botanic Garden offers one of the world's largest collections of tropical plants including palms, cycads, and flowering trees.
Dedicated to exploring, educating, and conserving the world of tropical plants, it is a fantastic place to learn all about nature and an even better place for a picnic.
47 – Dive with loggerhead turtles at Boynton Beach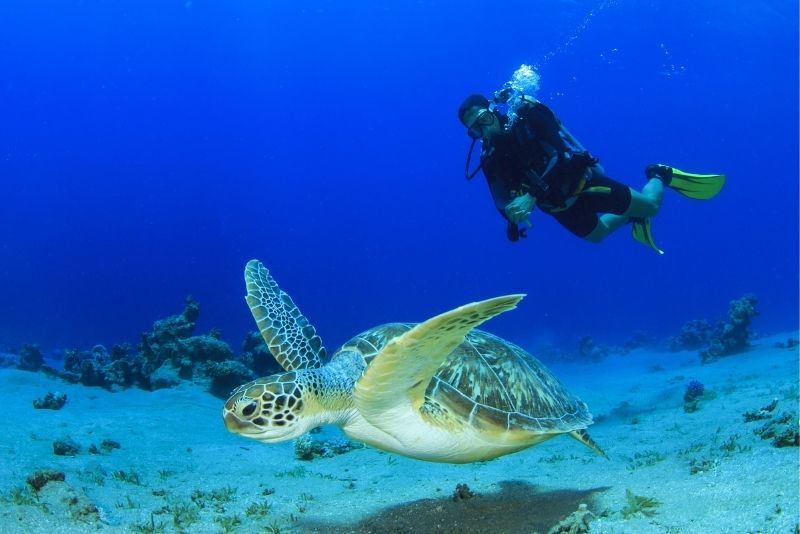 If 'diving with turtles' is on your all-time bucket list, first of all, you're not the only one. But second of all, over in Boynton Beach, the opportunity awaits to finally cross that one off the paper!
Besides the majestic loggerheads, heaps of other species making up Florida's most beloved marine life roam the waters, including sharks, moray eels, yellowtails, and more.
48 – Snap some pics at the Selfie Museum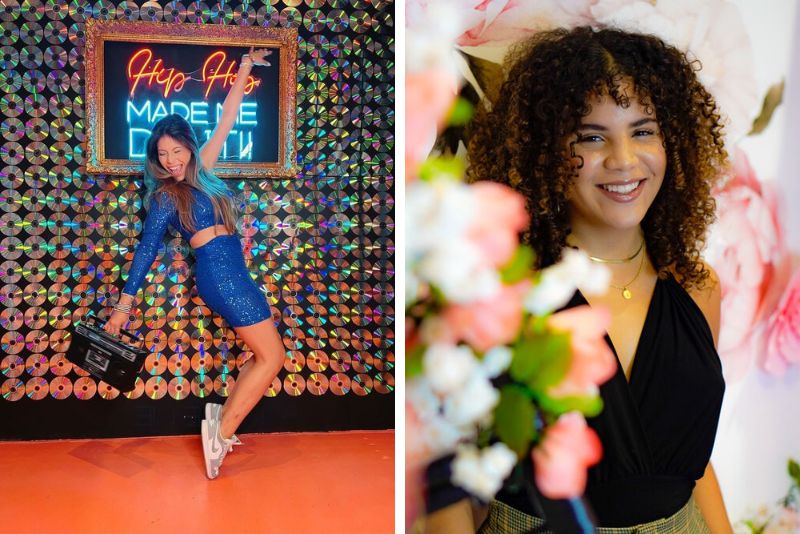 Selfies are a vital part of the modern vacation experience, but in Miami, you can actually visit a museum devoted to the practice!
Featuring more than 20 distinctive environments to snap your photo in, there's no shortage of opportunities to get a great angle at the Selfie Museum on The Social Hub Miami.
With awesome props and professional-grade lighting, it's built for the veteran influencer and the casual photographer alike.
Afterwards, check out the rest of Brickell City Centre, which offers four floors of high-end shops and restaurants.
49 – Watch a film at the historic Olympia Theater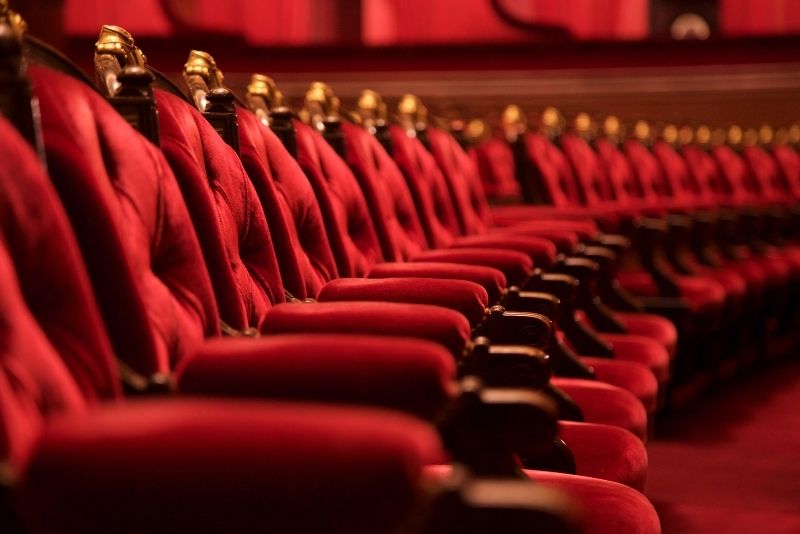 Looking for ideas for a night out? Look no further!
Dating back over 100 years, the Olympia Theater is a shining beacon to Miami's glamorous past and is now home to live performances and films.
Check the website to see what's currently playing, and make sure to book before tickets run out!
50 – Sip a cocktail at the Broken Shaker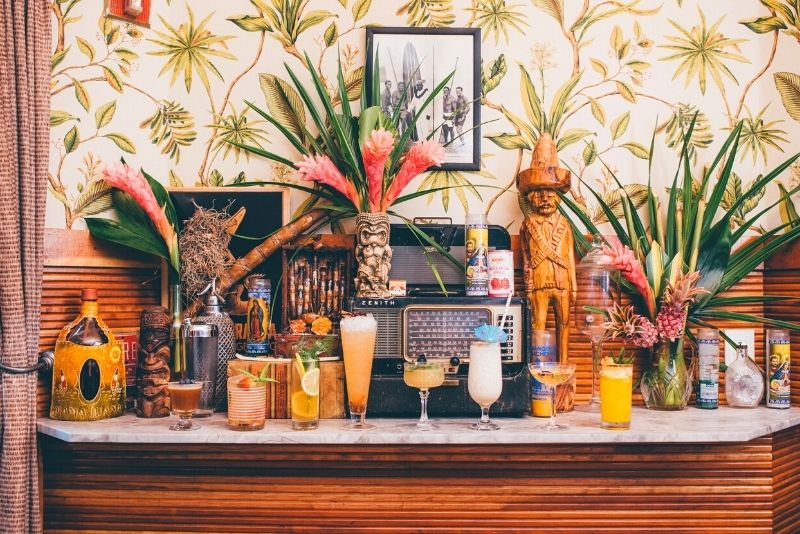 Undoubtedly one of Miami's most iconic bars, this place is the obvious solution for anyone searching for a fun place to grab a few drinks?
The award-winning Broken Shaker cocktail bar serves up an eclectic menu of handcrafted cocktails, with Caribbean flair, great music, and friendly bartenders ensuring a wonderful night out.
51 – Wander through the vibrant Miami Design District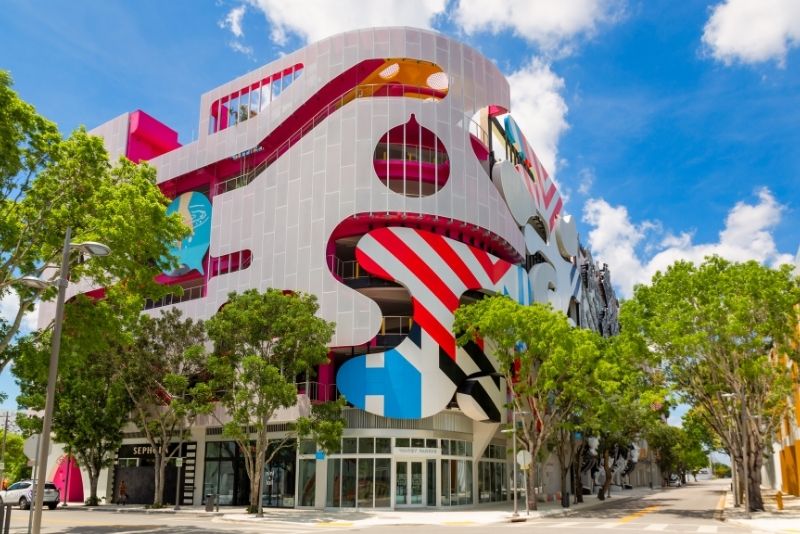 Famous for its sleek modern architecture; numerous art galleries, design showrooms, and antique dealers, the Miami Design District is rocketing up the ranks for must-see areas.
Do yourselves a favor: add this thriving neighborhood to the to-do list, especially if you're an art lover.
52 – Catch a NASCAR race at the Homestead-Miami Speedway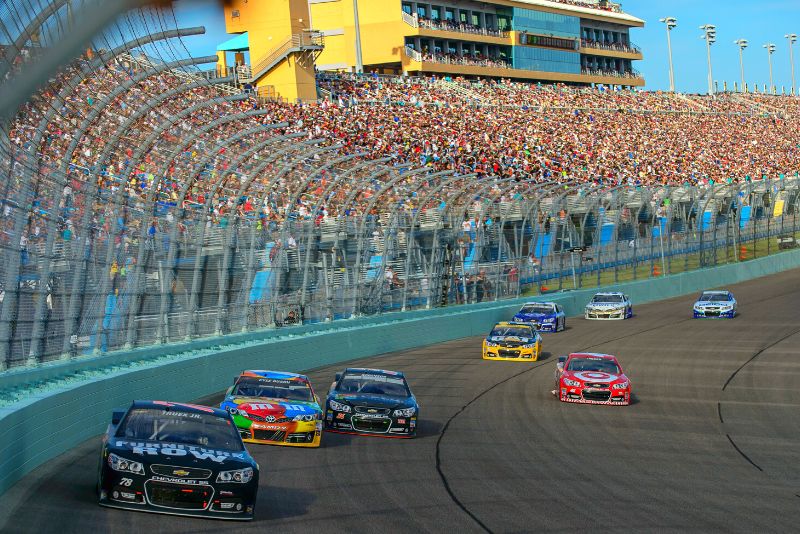 Do you love fast cars? Then how about attending a NASCAR race when you're visiting Miami? Whether you like to overlook the race in style, or get up close in the action near the pit, the Homestead-Miami Speedway has you covered.
With palm trees and lakes surrounding the track, this standout racetrack attracts motorsports fans from all over the world. Make sure you book your tickets in advance to bask in the Florida sunshine as the cars go by.
And if you want to try the sport yourself, book a driving experience and prepare for the thrill of a lifetime! Hop in the passenger seat of an actual race car, as your driver takes you through several thrilling laps around the track. You'll never see race day the same way again!
53 – Sample Cuban cuisine at Versailles Restaurant
Known as a gathering place for the Cuban diaspora, Miami's most famous Cuban restaurant, Versailles is a Little Havana landmark that's been serving flavorful authentic Cuban cuisine since 1971.
With a mouthwatering menu highlighted by tropical ceviche, plantain soup, and a range of Cuban toast sandwiches, it's not a wonder that locals and visitors are obsessed with this place.
54 – Take a stroll down Hollywood Beach Broadwalk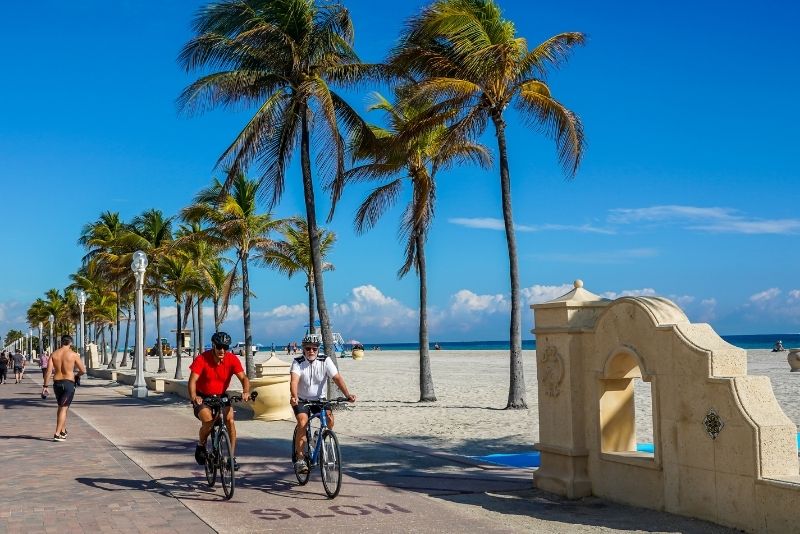 Stretching nearly 2.5 miles along the Atlantic Ocean, the Hollywood Beach Boardwalk is a beautiful oceanfront promenade ideal for a casual walk, slow bike ride, or a brisk jog to work off all the rum and seafood from the night before.
Being a popular area, there's no shortage of street performers or restaurants.
55 – Pick strawberries at Knaus Berry Farm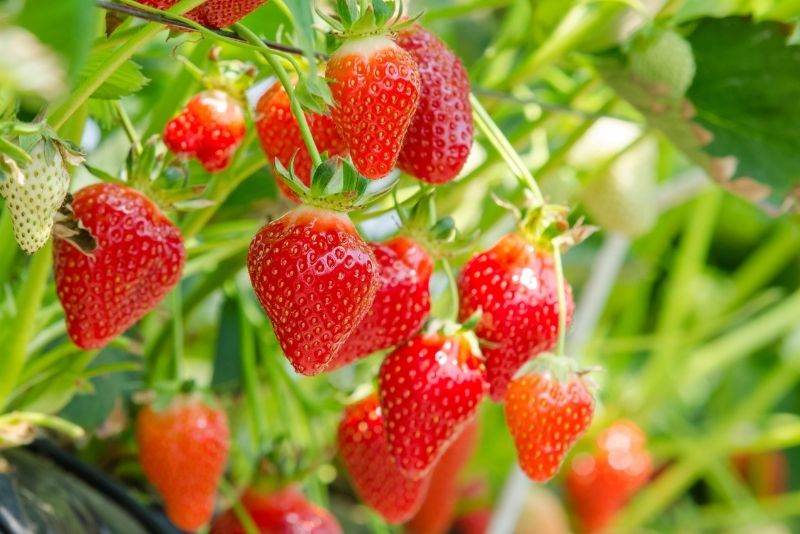 A surefire delight for familes with young kids, strawberry picking at Knaus Berry Farm has become somewhat of an unofficial tradition amongst recent tourists.
Youngsters can fill their baskets with tons of delicious fresh berries, and, of course, eat a few along the way.
Don't forget to bring back home some delicious cinnamon rolls cooked from their bakery!
56 – Watch world-class horse racing at Gulfstream Park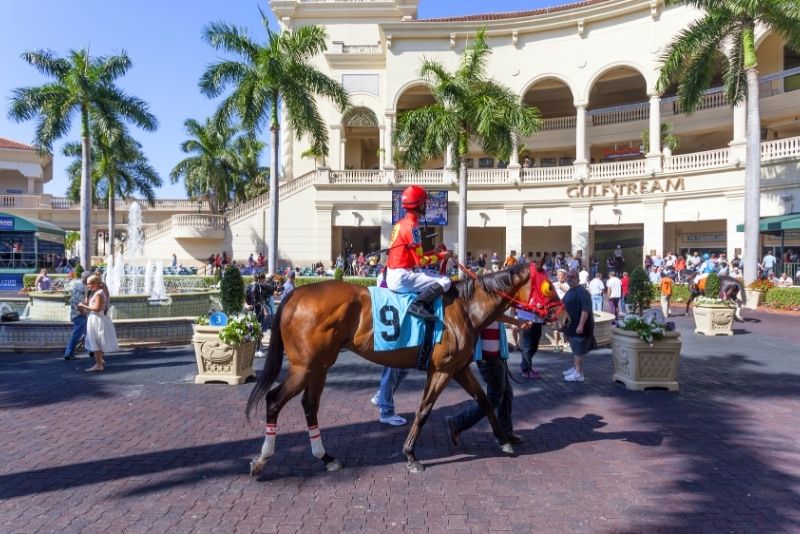 Florida is synonymous with world-class horse racing, and as far as tracks go, Gulfstream Park is the creme de la creme.
Make the most of your holiday in Miami by experiencing a horse race at Gulfstream Park; dress to the nines, throw on a bet and enjoy a day out at the races.
57 – Have a unique movie experience at Rooftop Cinema Club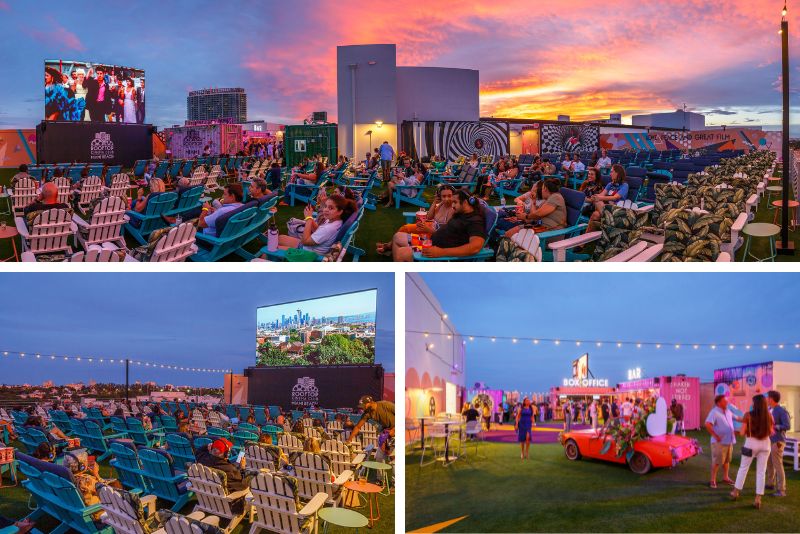 Whether you're into the latest releases or cult classics, the Rooftop Cinema Club has it all.
Enjoy a night out on a Miami rooftop equipped with a large screen, comfortable loungers and personal headphones and watch a film with friends.
There are also drinks and snacks to relish, including everything from hot dogs to pizza!
58 – Relax in the Miami Beach Botanical Garden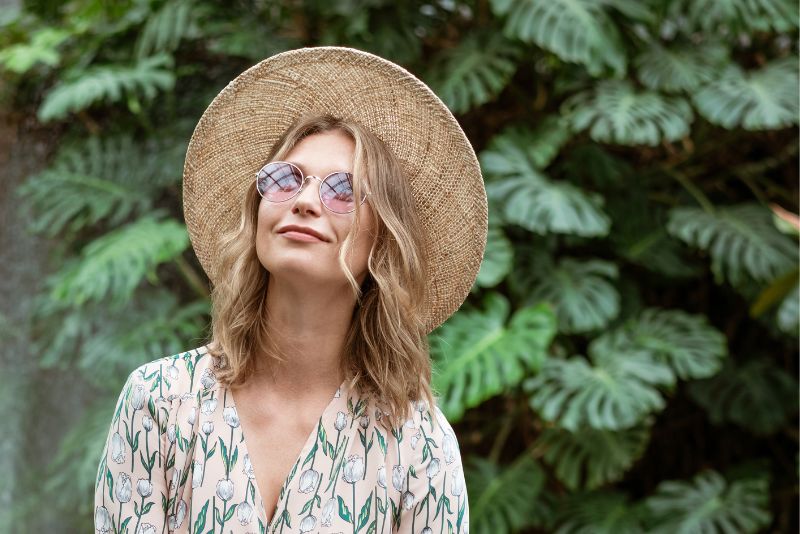 Nicknamed "Miami Beach's Backyard," the Miami Beach Botanical Garden is packed with gorgeous plants and relaxing views.
From the vibrant colors of the Flowering Tree garden to the elegant designs of the Japanese Garden, it offers a whole range of splendid environments to explore.
It's also a paradise for animal fans, with butterflies, turtles, cichlid fish, and a wide variety of birds calling the area home. Stop by and enjoy the scenery!
59 – Drift around corners on a go-kart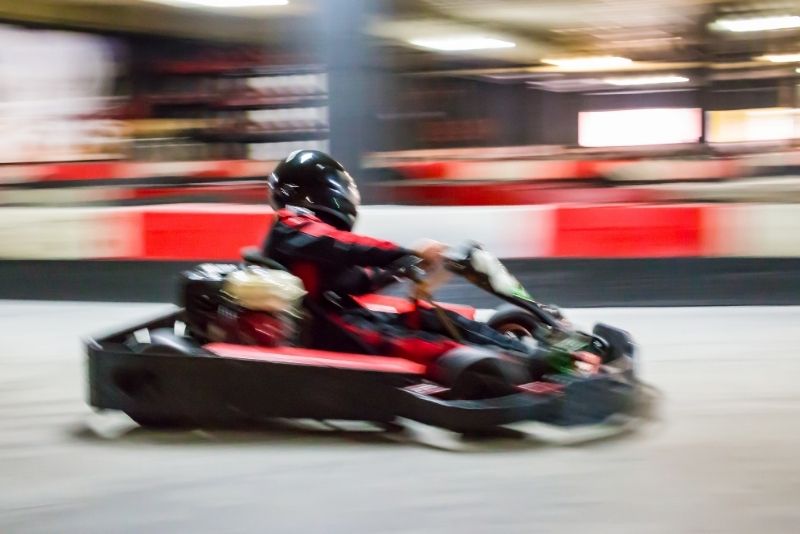 If your list of things to do in Miami is headlined by thrills and adrenaline-filled activities, K1 Speed should be sitting right up near the top.
Considered one of the best go-kart tracks in Florida, a full day of fun awaits as you drive around the twisting track, racing your friends and drifting around corners Fast & Furious-style.
60 – Take a trip to the Wharf Miami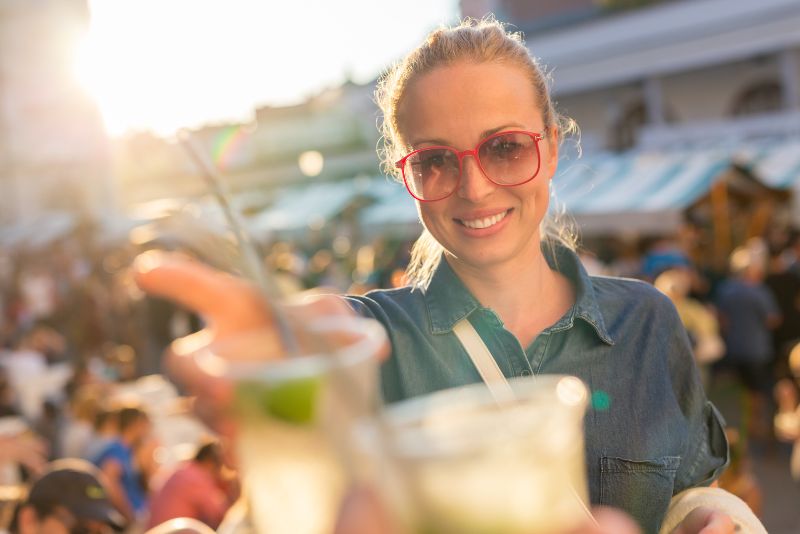 For awesome events, delicious food, and a bit of local atmosphere, head on over to The Wharf!
Since 2017, this scenic area and cultural space is perfect for people-watching, relaxing with a cocktail, or catching the latest cool event.
Stroll along the Miami River, grab a bite, and enjoy the soothing sounds of world-class musical acts. It's the perfect way to spend an afternoon!
61 – Try indoor skydiving in Fort Lauderdale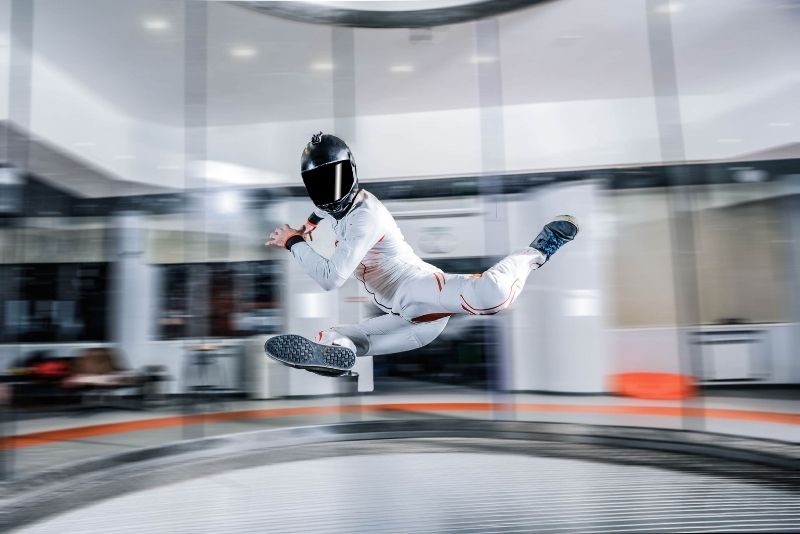 If you've already tackled most of the unique things to do in Miami, head a little further north to Fort Lauderdale, where countless more opportunities await.
Home to far more than just beaches and boating, Fort Lauderdale also offers an indoor skydiving facility.
Whether you're four or forty, everybody's welcome to give it a go.
62 – Go Parasailing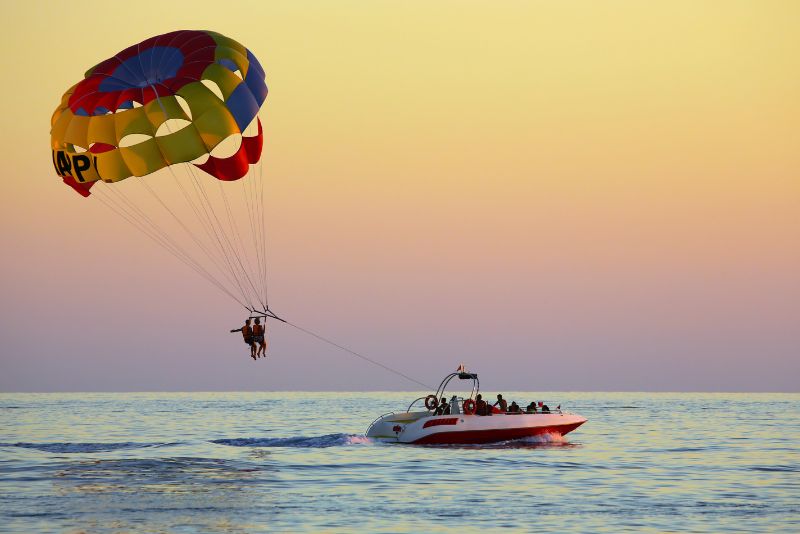 Fresh air, warm ocean breezes, and unbeatable views of the world below – with parasailing, you can enjoy the beach like never before!
Soar over the pristine coasts, enjoying a mix of cityscapes and natural wonders from hundreds of feet up in the sky.
After this memorable flight, you'll never look at the beautiful city the same way again!
63 – Visit the World Erotic Art Museum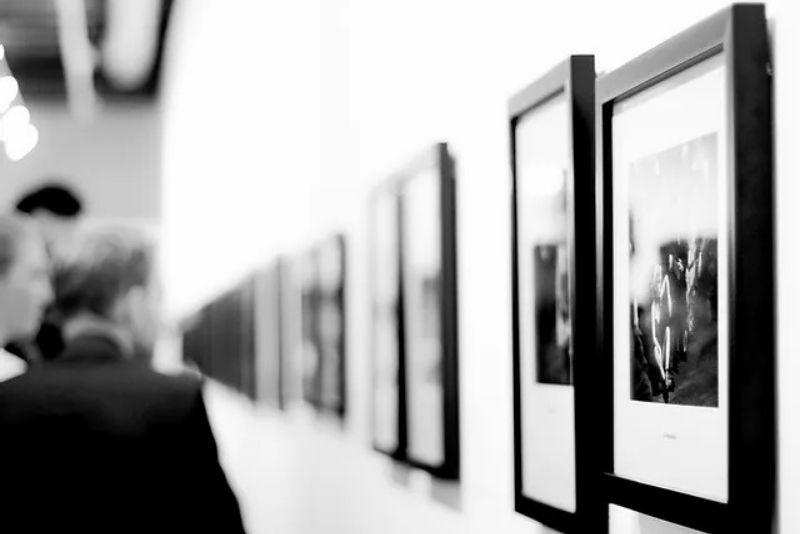 Located in the heart of Miami Beach, the World Erotic Art Museum features the world's largest public collection of sensual and erotic art, including sculptures, drawings, paintings, and photographs.
While other museums in the city might have more expensive art, this one is certainly the most stimulating. For couples, it's sure to ignite the flame.
64 – Enjoy some Candlelight Concerts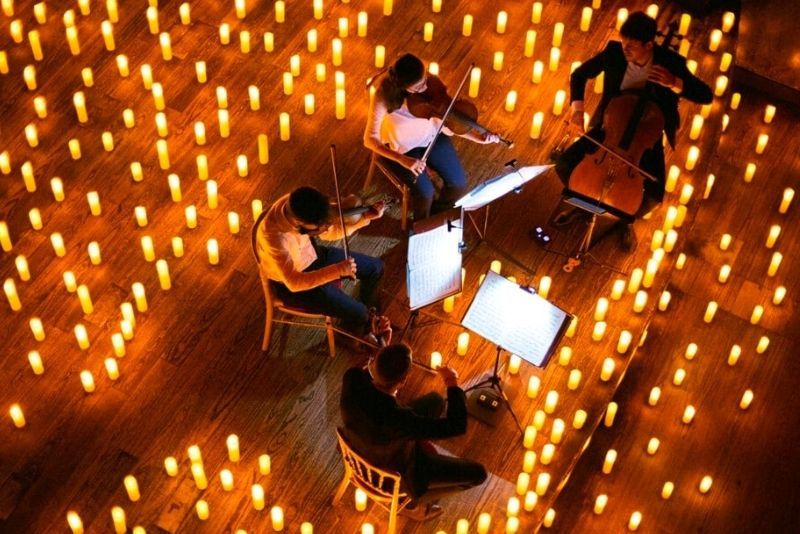 There are few things more romantic than candlelight unless you pair it with live music. And with Candlelight Concerts, you can get the best of both!
Enjoy classical performances, or reinterpretations of beloved bands like Fleetwood Mac, with a room full of gorgeous, flickering candles as a backdrop.
It all makes for a magical and memorable evening out.
65 – Spend a few hours at HistoryMiami Museum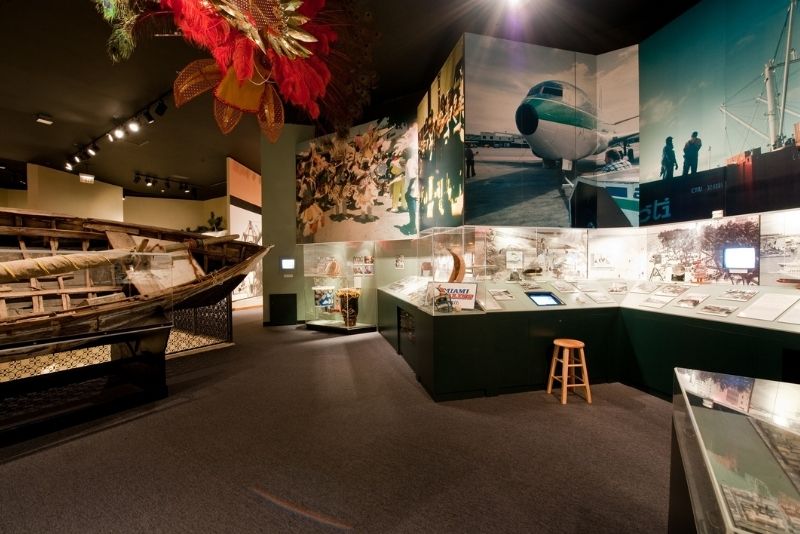 At HistoryMiami Museum — Florida's largest history museum — guests are dealt the chance to learn all about the history of Miami, and more broadly, South Florida.
The museum displays artifacts, archives, and manuscripts dedicated to telling Miami's unique and rich history.
While you're welcome to explore at your own pace, guided visits are also available by reservation.
66 – Have fun at Matheson Hammock Park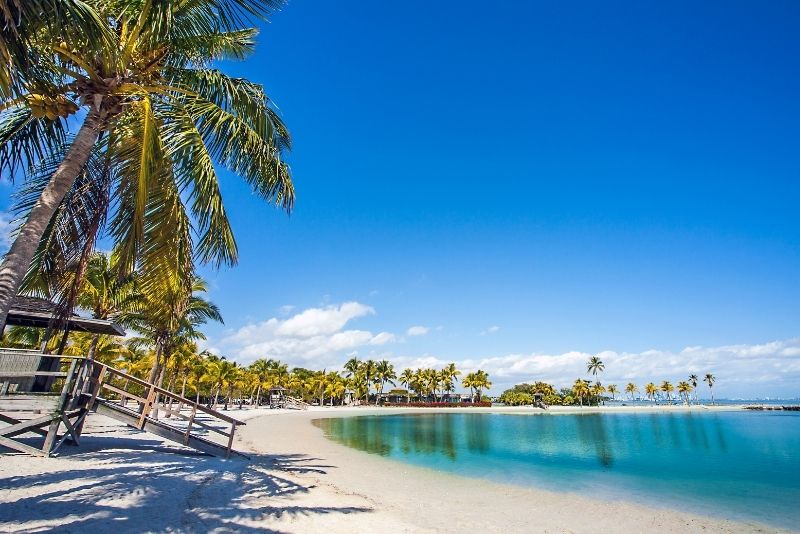 A locally-adored place for watersports such as swimming, kayaking, or kitesurfing, Matheson Hammock Park is a beautiful 630 acres urban area offering all kinds of fun.
But it's not just go-go-go; if you just want to relax, find a shady spot on the sand beneath a palm tree.
67 – Reel something in on a deep-sea fishing tour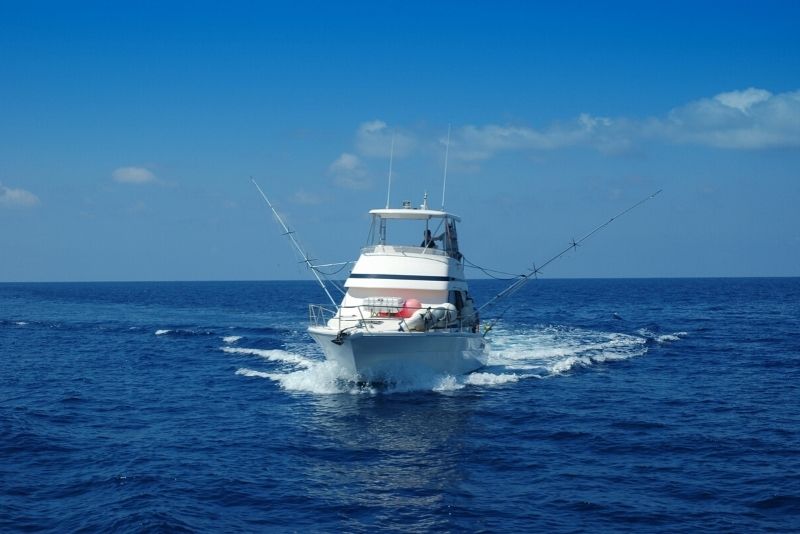 Thanks to its prime location and warm waters, Florida is one of the best spots in the world for deep-sea fishing.
After setting out on a fishing boat with your friends or family, the thrills of deep-sea fishing aren't too far away.
As the skyline shrinks in size, you'll have the chance to encounter tarpons, sailfish, snooks, red drums, snapper, mackerel, and plenty more.
68 – Wine and dine at Onyx Bar at Gianni's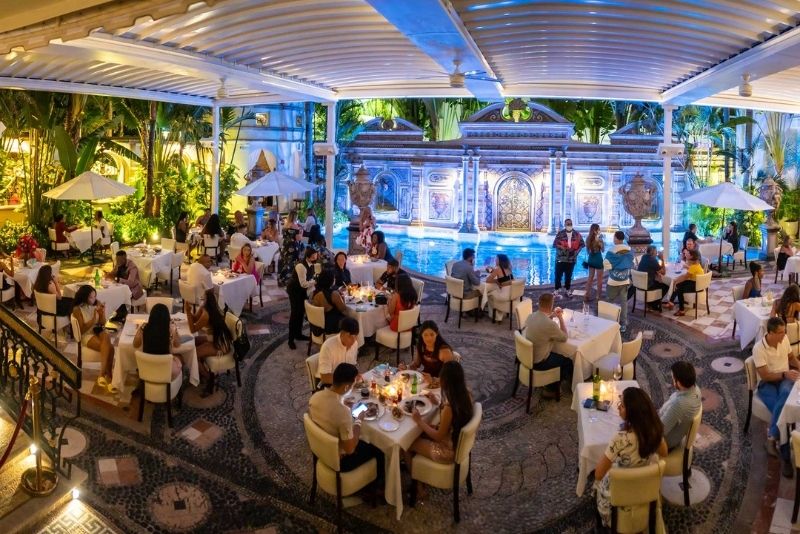 Located in the former Versace Mansion in South Beach, Gianni's restaurant offers a delicious blend of Italian cuisine and wine selections, served in a one-of-a-kind historic setting.
In the history-steeped dining room, or under the stars poolside, this restaurant offers a unique gastronomical experience.
69 – Discover the Ancient Spanish Monastery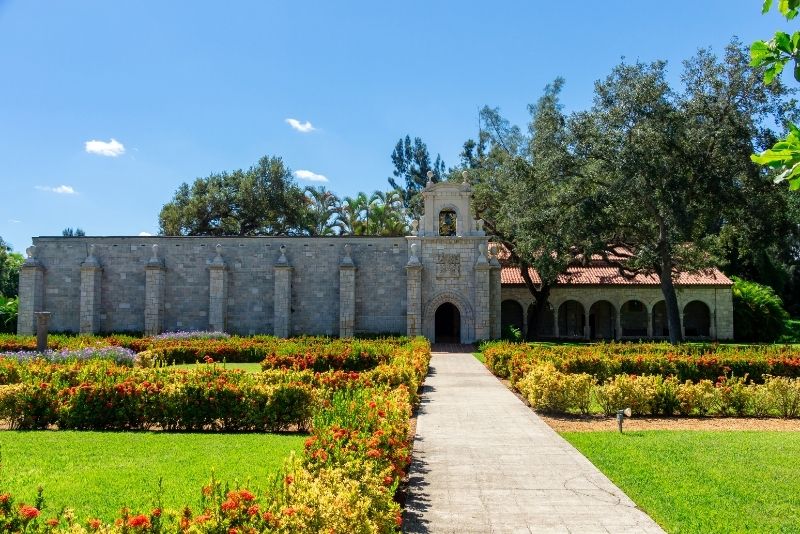 A welcomed change of pace from the wild South Beach and Downtown areas, the Ancient Spanish Monastery and its gardens offer a chance to relax as you stroll through the well-manicured grounds.
Originally built in Spain in 1141 and later brought to Miami in the 1960s, the Ancient Spanish Monastery is an absolute must-visit landmark for any history buff.
70 – Enjoy Miami's best parties with LA Epic Club Crawls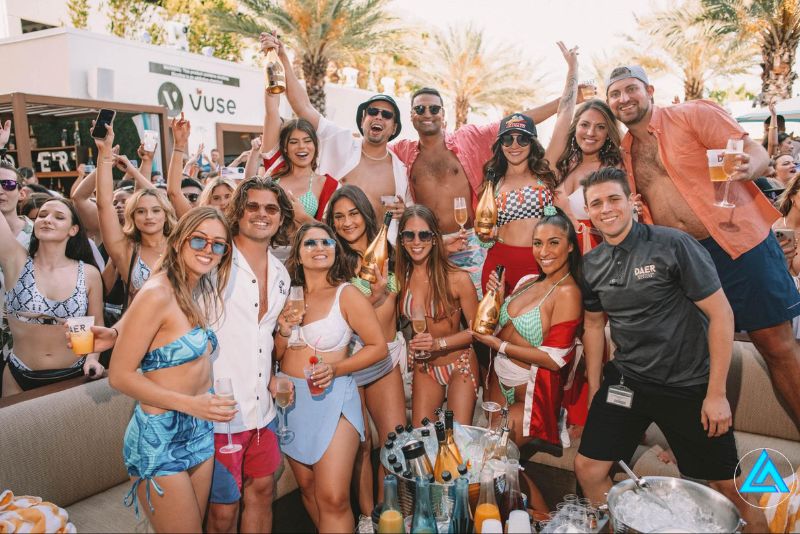 Experience the best nightclubs and day clubs in Miami with LA Epic Club Crawls' Miami Party Packages.
Looking for some daytime fun? Check out the Miami Booze Cruise or Miami Pool Party Package! Looking to dance the night away? Then the Miami Nightclub Package is perfect for you!
Regardless of which package you choose, you can expect to visit the best Miami parties, day or night!
71 – Sample the foods at Time Out Market Miami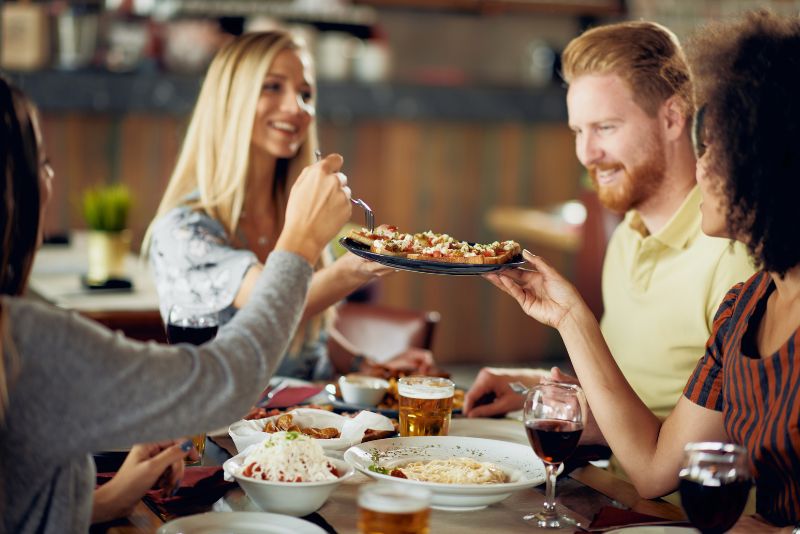 In a city as food-friendly as Miami, it's hard to pick the best spot for a meal. But Time Out Market is a great place to start!
Wander through 17,500 square feet of fantastic culinary experiences, representing some of the most acclaimed restaurants and bars in the city. From coffee to cocktails, burgers to baklava, there's a tasty treat for every time of day.
It's also located along the famous Lincoln Road, known for its shopping and sightseeing opportunities – a perfect place to start or end your dining experience!
72 – Search for clues at Murder Mystery: The Abandoned Mansion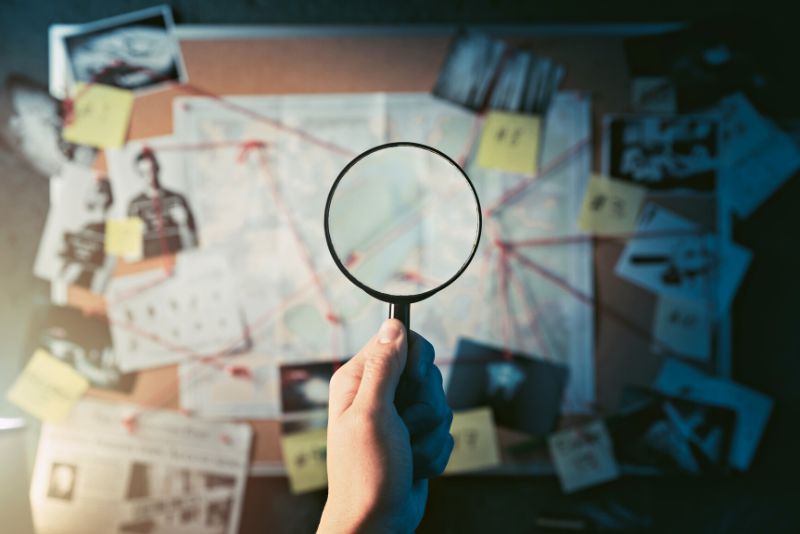 If you've ever dreamed of being the next Nancy Drew or Sherlock Holmes, then don't miss Murder Mystery: the Abandoned Mansion!
Explore the suspicious circumstances of a rich widow's demise, hunting for clues in her massive home. As you talk to suspects – from lovers to family members, and even the resident chef -, you'll make new discoveries around every corner.
It's a great way to exercise your imagination and problem-solving skills, but beware… the killer might still be lurking in the house!
73 – Eat at the legendary Joe's Stone Crab Restaurant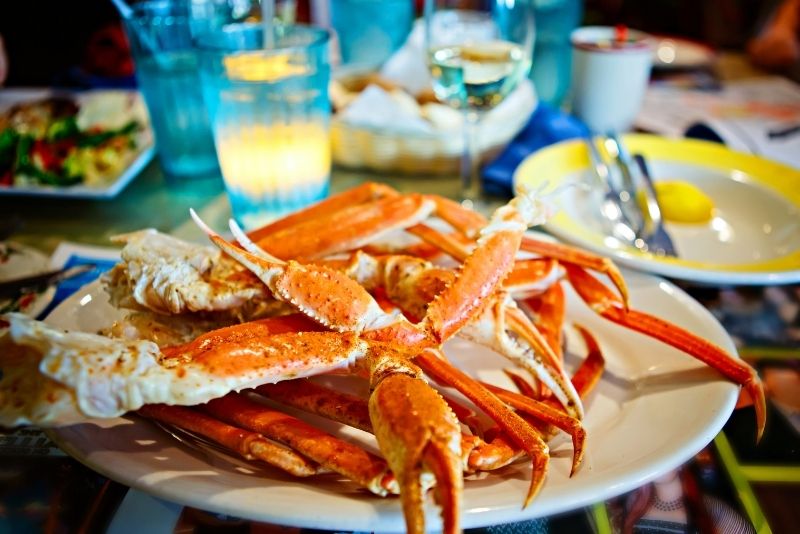 Established in 1913, Joe's Stone Crab Restaurant is a Miami icon and a must-visit restaurant for every single foodie visiting the city.
The menu includes phenomenal seafood dishes, highlighted, of course, by the notorious fresh stone-crab claws.
Come early and come hungry — weekend waits during peak times can be hours long.
74 – Wander around Bayside Marketplace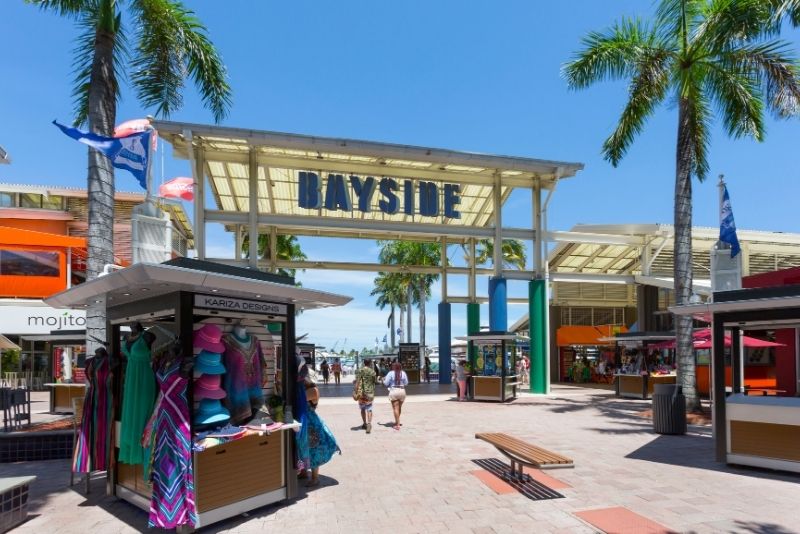 Straddling the banks of Biscayne Bay in the heart of Downtown Miami, Bayside Marketplace presents as a fantastic waterfront entertainment, dining, and shopping complex.
With plenty of stalls and shops, it's a great place to grab a souvenir or two before sipping a drink at one of the local beachfront bars.
75 – Party at Mango's Tropical Cafe, South Beach's sexiest nightclub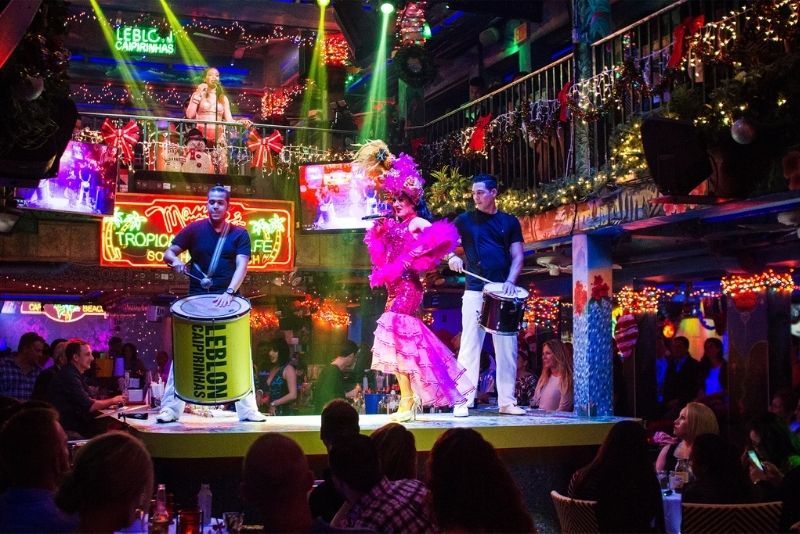 Discover the magic of this mythical Miami venue — situated, of course, in none other than the wild South Beach party district.
With award-winning cuisine, bottomless drinks, and awesome live entertainment with a Latin flair, Mango's Tropical Cafe is considered Miami's hottest spot to dance into the early hours of the morning.
Sensual and spectacular, this dinner show will take your breath away and leave you dazzled.
76 – Experience the glamor of a Formula 1 race in Miami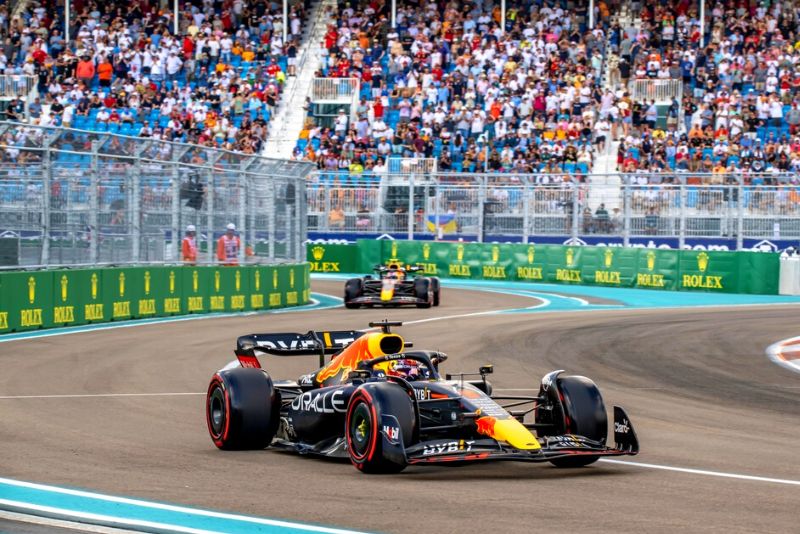 If you want to give your trip to Florida a touch of glamor, then look no further than attending the Formula 1 Miami Grand Prix.
Witness all the high-octane thrills and drama unfold between world-class racers on the purpose-built Miami International Autodrome.
A day out at the races under the Florida sun is a truly unforgettable experience, whether you are a fan of motorsports or not.
77 – Pay a visit to the Calle Ocho Walk of Fame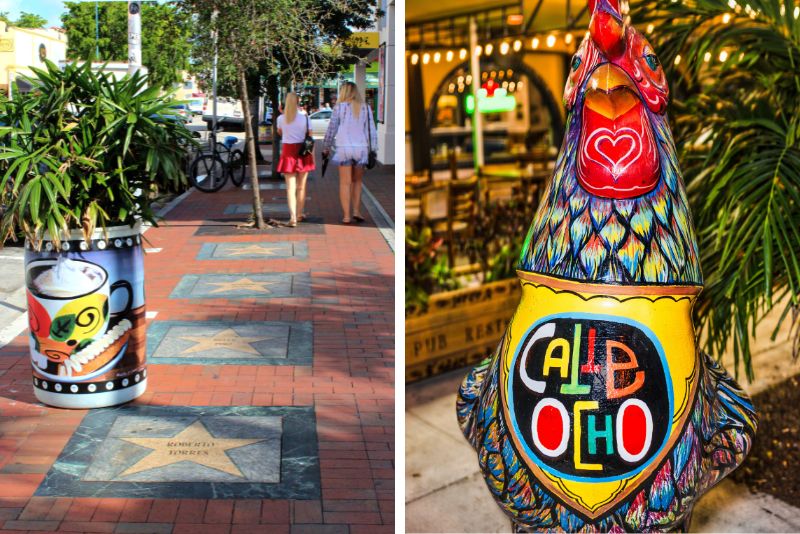 As you explore the streets of Little Havana, you may start seeing stars – the celebrity kind, that is!
The Calle Ocho Walk of Fame celebrates some of the greatest icons of South Floridian Latin culture, with the names of such famous figures as Blanquita Amaro, Gloria Estefan, and Julio Iglesias engraved on Hollywood-style stars on the sidewalk.
Enjoy a guided tour to learn more about the popular figures and their roles in the community, or take a self-guided stroll and soak up the rich artistic vibes of the area.
78 – Grab a bargain at the Sawgrass Mills outlet mall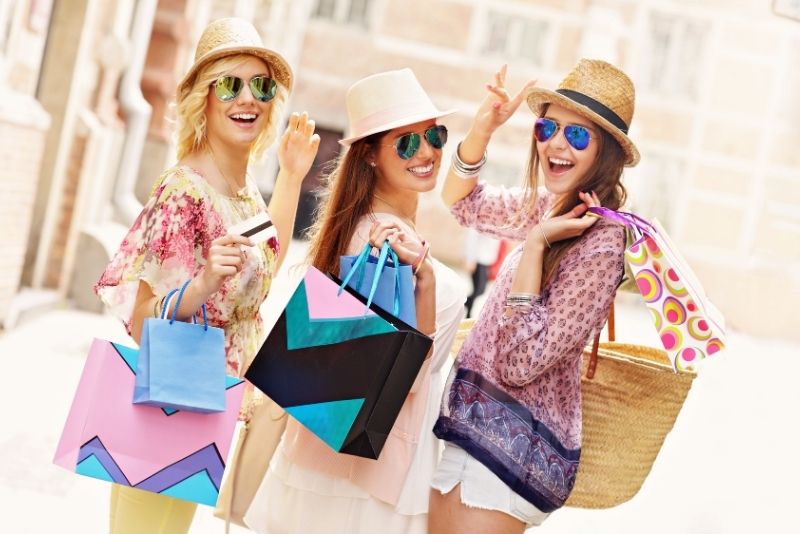 If the inner shopaholic has been confined up to this point, it's time to let them loose!
If you're on the hunt for a fun shopping destination where bargains are aplenty and name brands line the streets, the Sawgrass Mills outlet is the place to be.
With more than 350 stores, prepare to enjoy fashion brands at up to 70% off.
79 – Cruise up to some drive in movies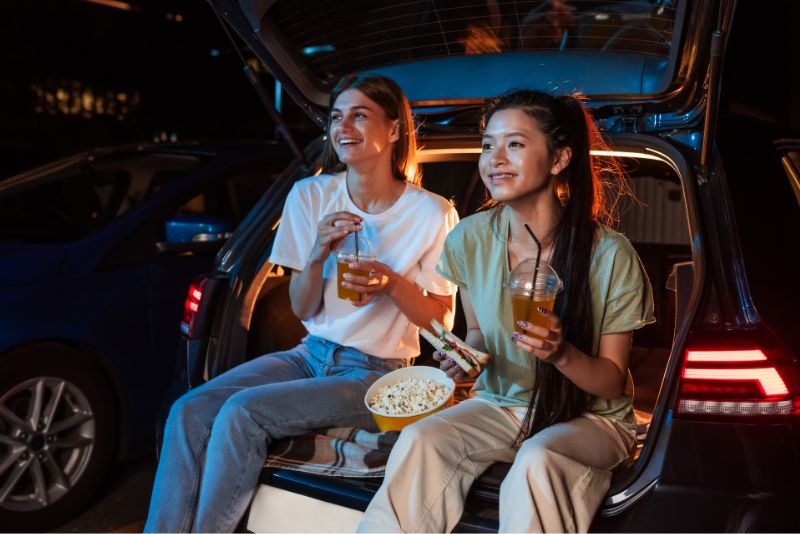 As modern as Miami is, it also offers plenty of retro treats, including some awesome drive-in theaters!
Watch unique films at Dezerland Park, taste some carnival food while enjoying your flick at the Drive-In at the Miami-Dade Fair, or catch the latest hits on Nite Owl Drive-In's 53-foot screen.
And don't miss the shows at Oleta River State Park, where you don't drive to the movie – you paddle to it! At these fabulous spots, the venue is almost as exciting as the movie itself!
80 – Escape Miami's busy streets; head to the Area 31 rooftop bar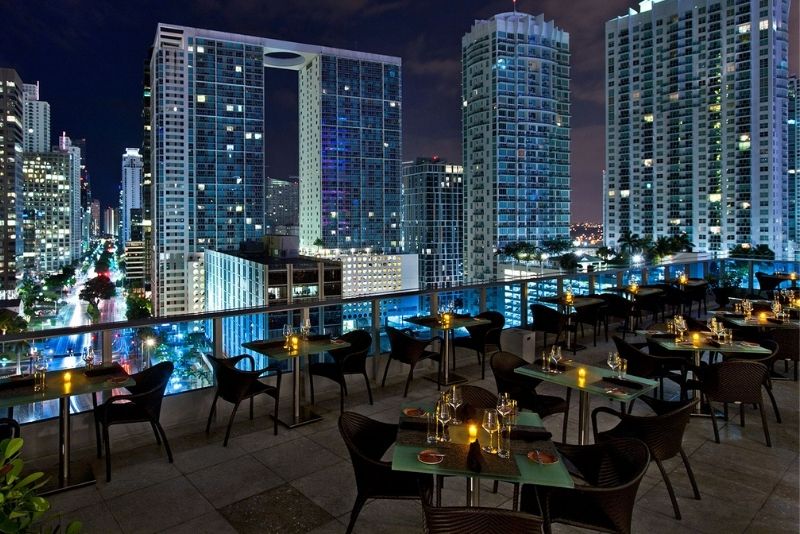 Looking for a vibrant and cool rooftop bar in Miami?
Perched on top of the Epic Hotel, Area 31 offers sublimely mixed cocktails and mouth-watering dishes with stunning views over the Miami skyline.
With plenty of two-seater tables, it can be a great spot for a romantic dinner and drinks combo.
How to get to Miami?
Book an airport transfer for easy access to and from Miami International Airport, with convenient services that can bring you right to your hotel.
And if you're embarking on a cruise, there are also transfer options to and from Miami Port.
Where to stay in Miami?
Water lovers will adore Hotel Fontainebleau Miami Beach, which boasts six pools and easy beach access, along with nine on-site restaurants to choose from.
And if you like a place with a little bit of everything, you'll love Seminole Hard Rock Hotel & Casino, which offers gaming tables, spas, and even its own comedy club!
Wyndham Garden Miami International Airport combines easy access to flights with some fabulous amenities, including a fitness center and a restaurant.
And at Hyatt Place Miami Airport East, you can go for a dip or relax on the sunny terrace after visiting the nearby Shops of Midtown Miami.
Visiting Miami on a budget?
Free walking tours are a great way to see the sights without hurting your budget. From Jewish neighborhoods and mafioso's homes to celebrity haunts and Art Deco buildings, you'll get a great cross-section of the city's history and culture.
And if you want to visit tons of spots at a discount, consider buying a FLEX Pass. Select anywhere from two to six attractions, then see the sites at your leisure. It's the perfect option for ambitious vacationers!
Where to go next?
No matter which direction you go, you'll find plenty of amazing things to do in Florida. And there are plenty of awesome destinations near Miami to get you started!
An hour south of the city, you'll find gorgeous scenery, abundant wildlife, and quirky vibes in the Florida Keys, Key West, and Key Largo.
To the north, you can enjoy the historic buildings, lively clubs, and world-class entertainment venues in Fort Lauderdale or West Palm Beach.
And to the west, you can combine top-notch beachcombing, awesome culinary options, and family-friendly adventures in Marco Island, Cape Coral, Fort Myers, and Naples.
Final thoughts
There's no shortage of amazing things to do in Miami, with new experiences popping up all the time.
Whether you want to bask on the beach, explore some luxurious bars and restaurants, or take in an amazing selection of art, a trip to this iconic city will indulge all of your senses – especially your sense of adventure!
So get ready for some fun in the sun – this awesome metropolis is waiting to welcome you!
Happy travels!