Looking for fun things to do in Miami?
Home to some of Florida's best beaches, exciting museums and theme parks, vibrant nightlife, and amazing events, Miami is a dynamic and thriving city to visit.
In this article, we have rounded up the best things to do in Miami you should not miss!
1 – Discover Millionaire's Row by boat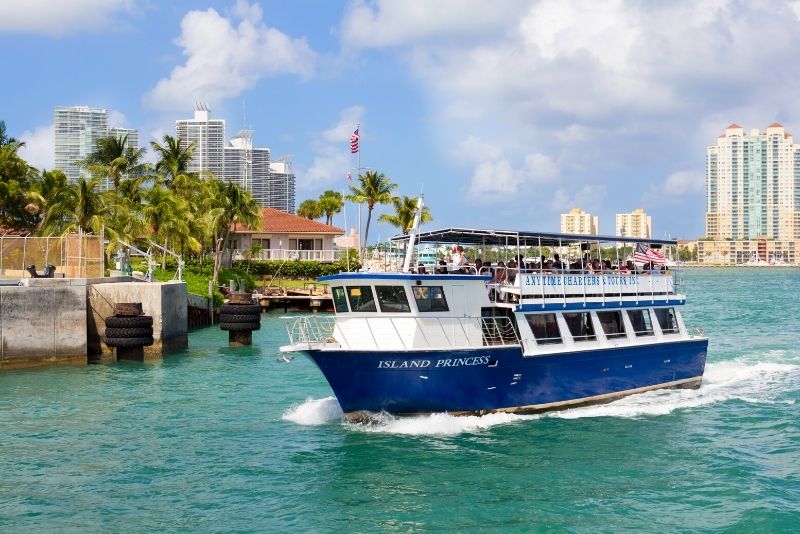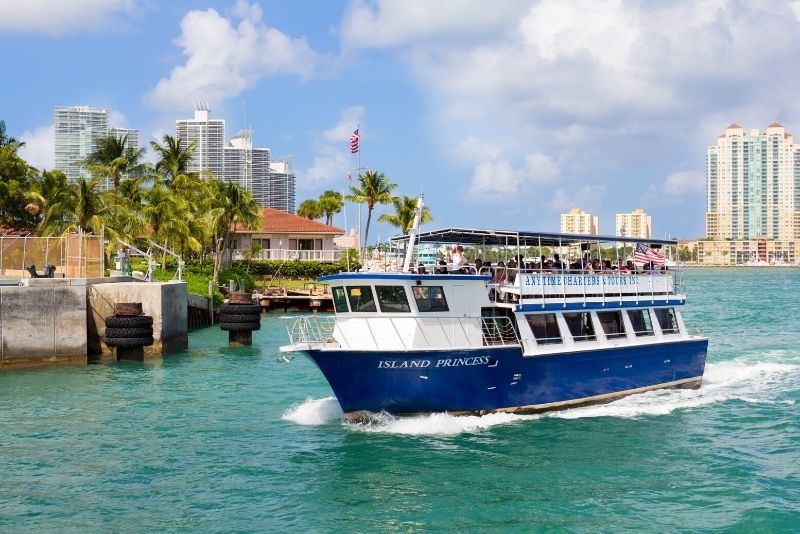 Spot the mansions of Miami celebrities including Shaquille O'Neal, Gloria Estefan, and P.Diddy to name a few, and enjoy spectacular views of Biscayne Bay.
2 – Fly up to 8 meters above the sea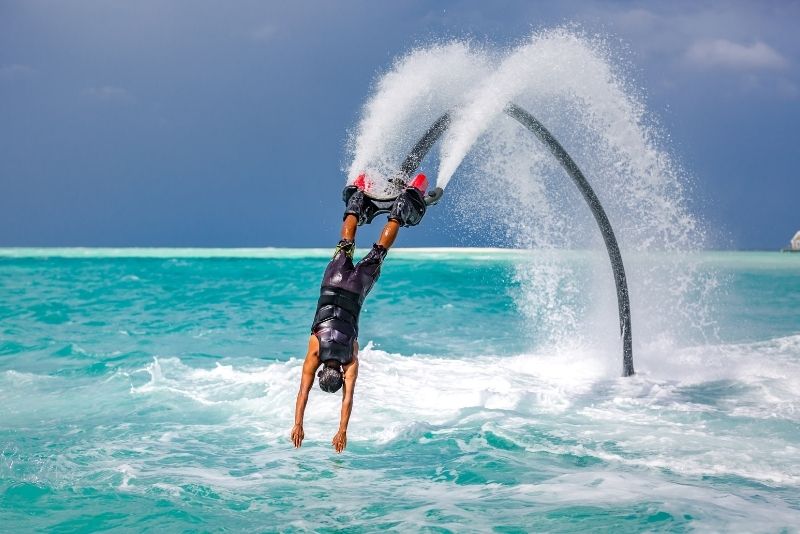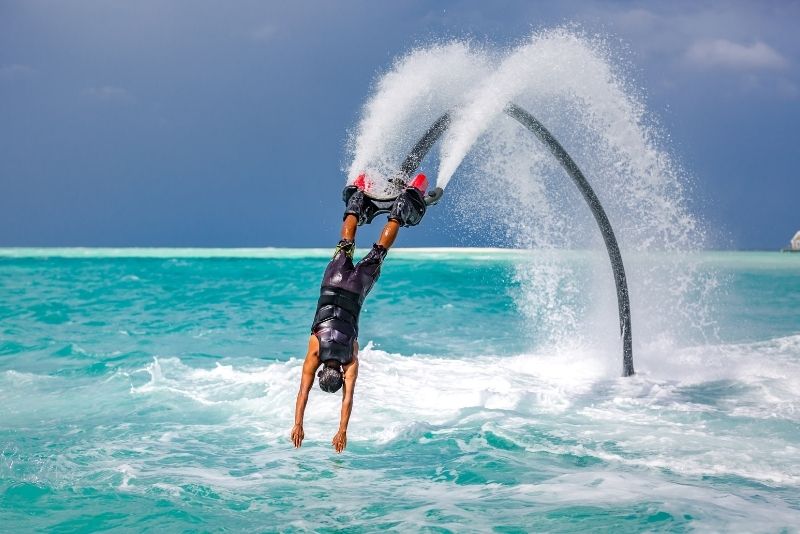 Rent a flyboard, soar high above Miami's beautiful waterfront, and fly like a superhero. Feeling courageous? Try out the infamous "Dolphin Dive".
3 – Take an exciting airboat tour of the Everglades National Park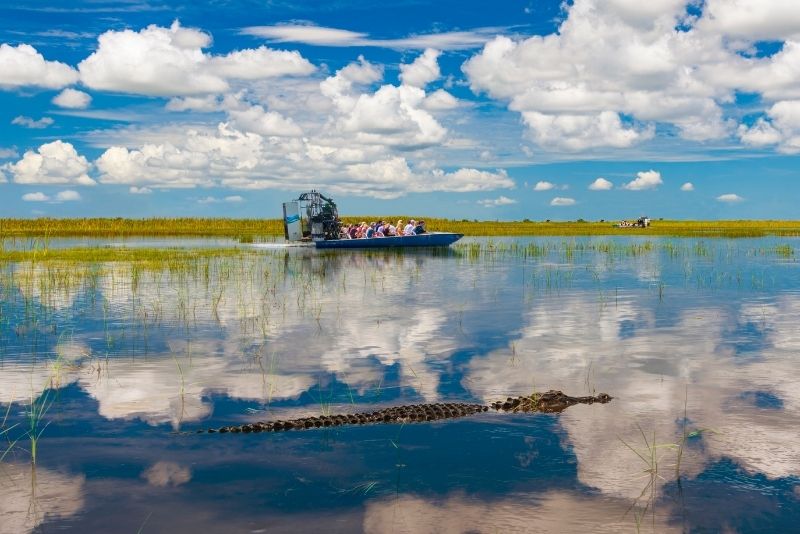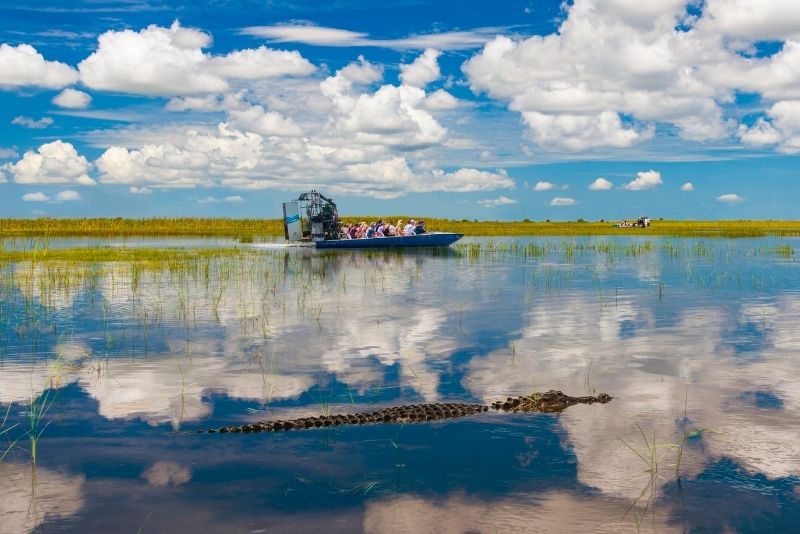 Ride an airboat through the heart of Everglades and admire the wildlife in their natural habitat. Keep an eye out and spot some alligators, the legendary inhabitants of the park.
4 – Live it up on a sunset boat party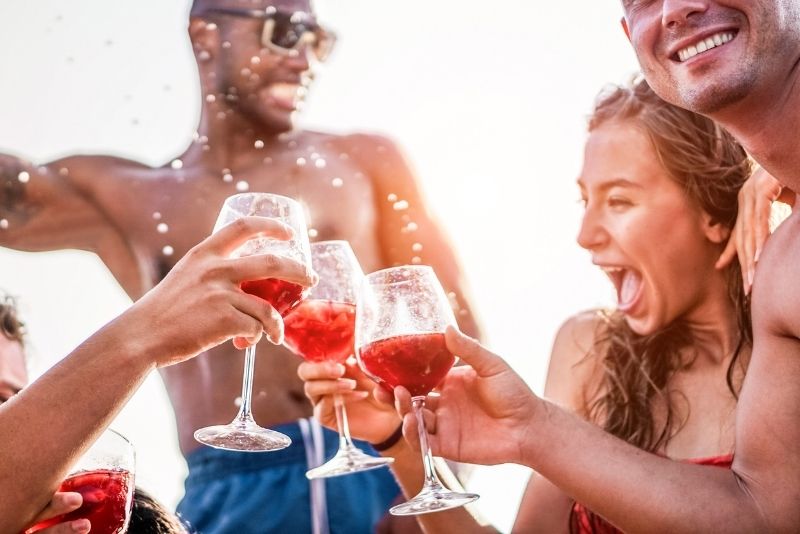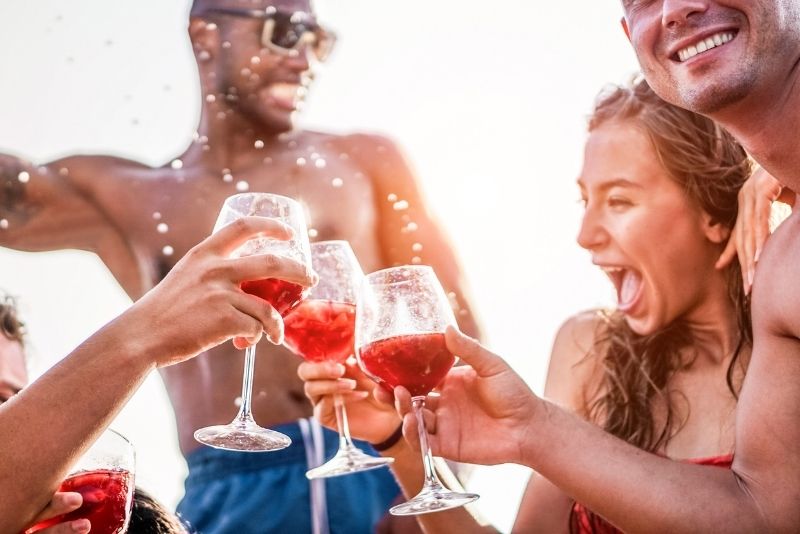 From birthdays and bucks parties to New Year's Eve and Christmas events, South Beach Party Boats has the perfect party boats for your next adventure on Miami Bay.
5 – Hop on board the Skyviews Miami Observation Wheel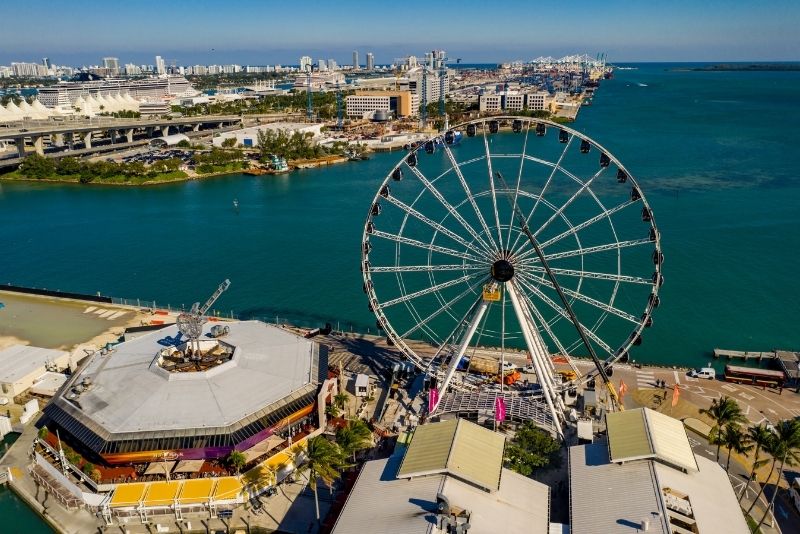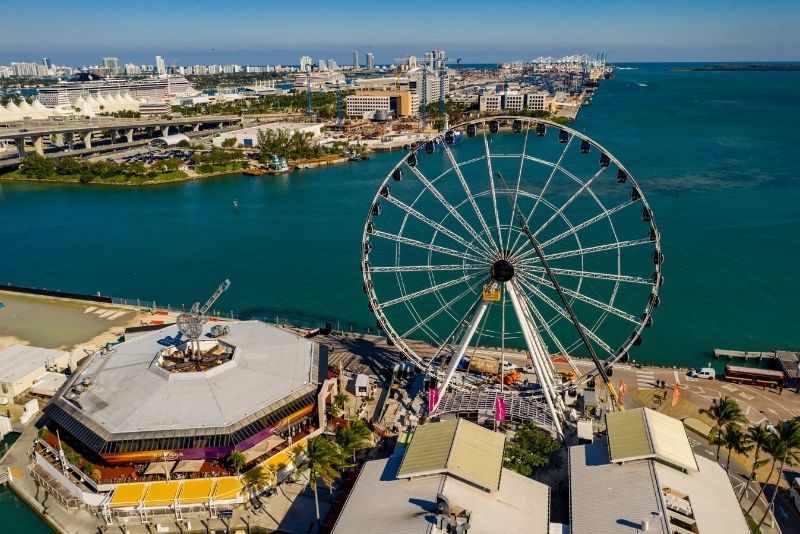 The Skyviews Miami Observation Wheel offers an experience you'll never forget. Step into your capsule, sit back, and feel the exhilaration as you rise up over the water. Enjoy stunning panoramic views of Miami and stare at the hustle and bustle of Miami unfolding beneath you.
6 – Ride a bike through South Beach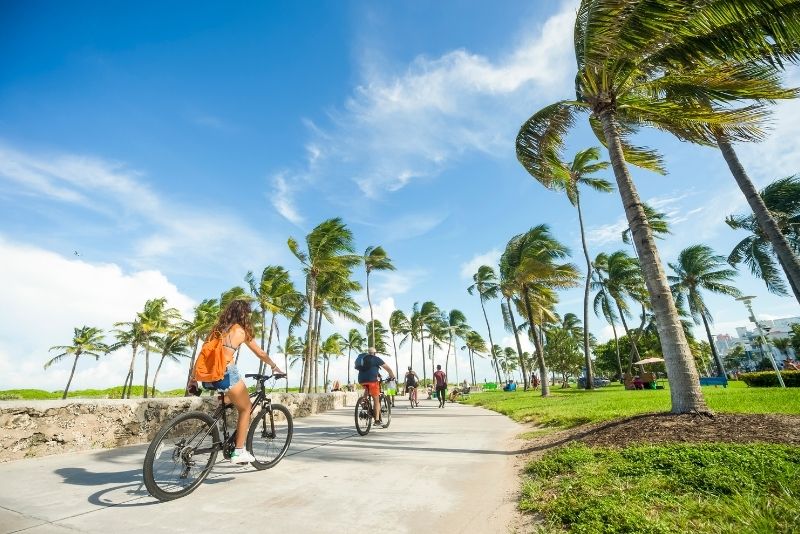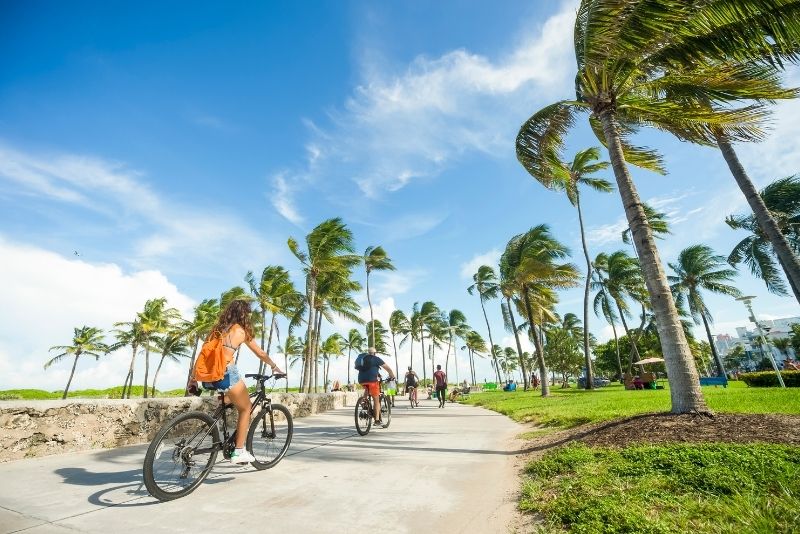 Looking for a fun and energetic way to discover South Beach? Cycle along the vast fine-sand beaches, explore Miami's famous Art Deco District, and take a dip in the water at Nikki Beach.
7 – Explore the vibrant Art Deco District by Segway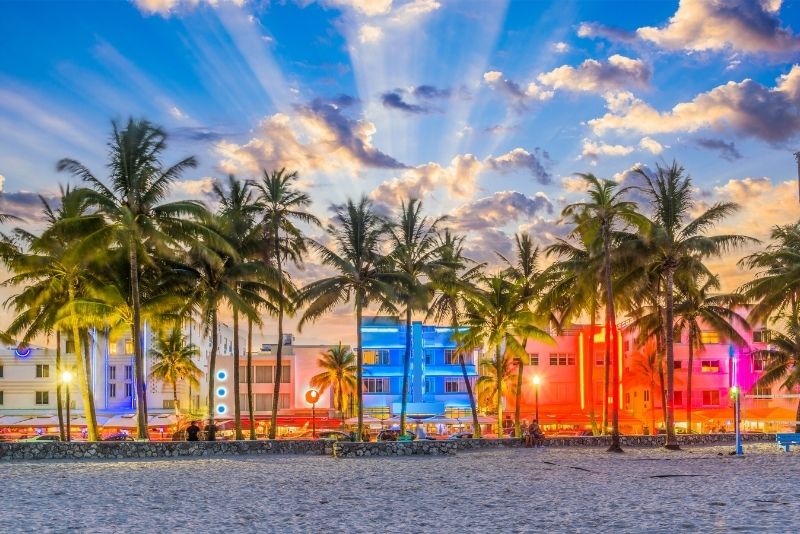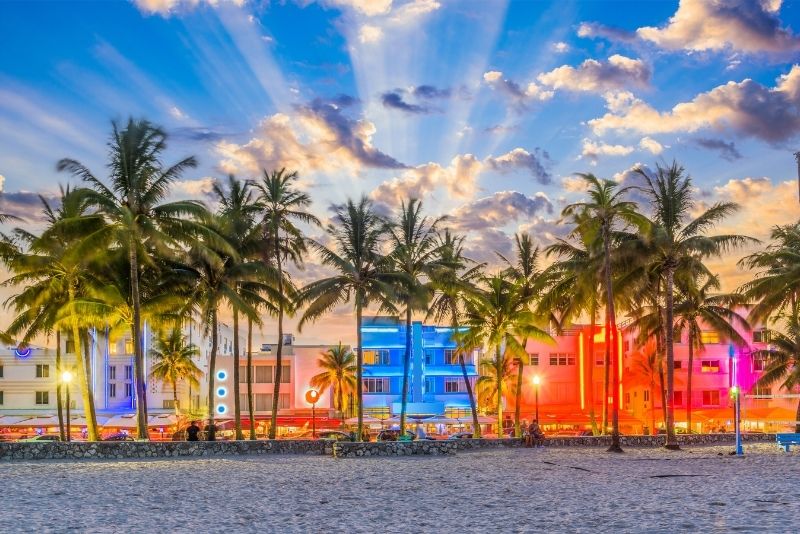 Are you looking for a fun way to experience the essence of South Beach? Hop on your segway, enjoy zipping-around Ocean Drive, and learn the history of the city as you glide down bike paths.
8 – Visit the exciting Wynwood Art District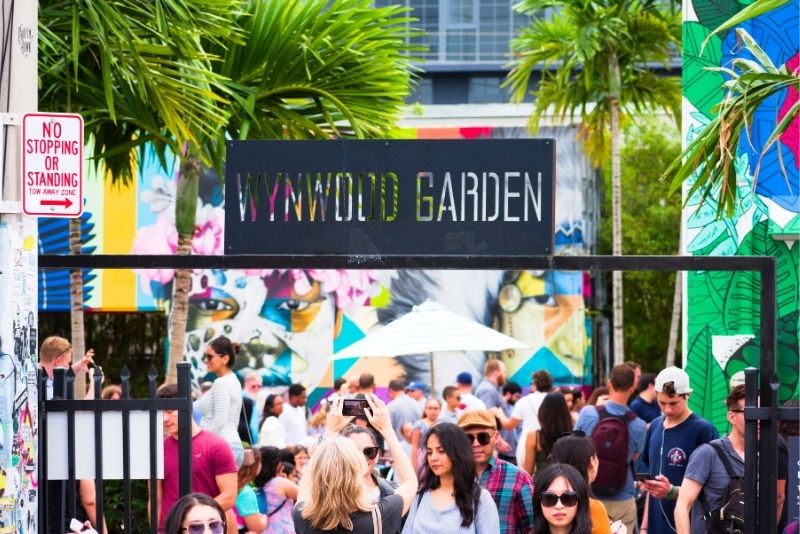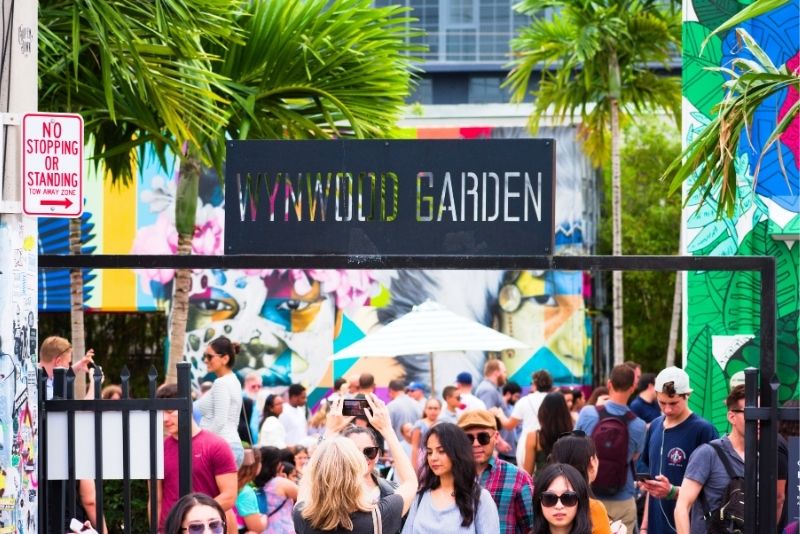 Step inside one of the world's most incredible outdoor street art museum, see the renowned Wynwood Walls, and learn more about Miami's local art scene, including artworks of Shepard Fairey, Retna, DFace, and Interesni Kaski, to name a few.
9 – Explore the food culture of Miami's Little Havana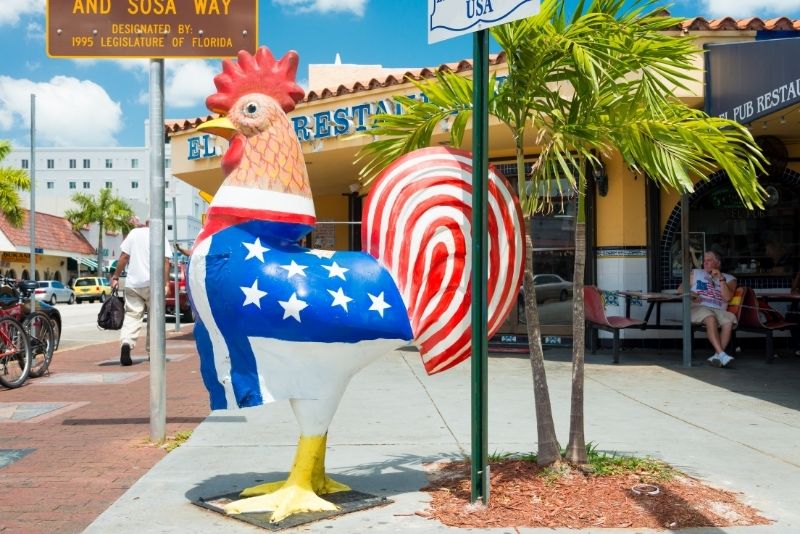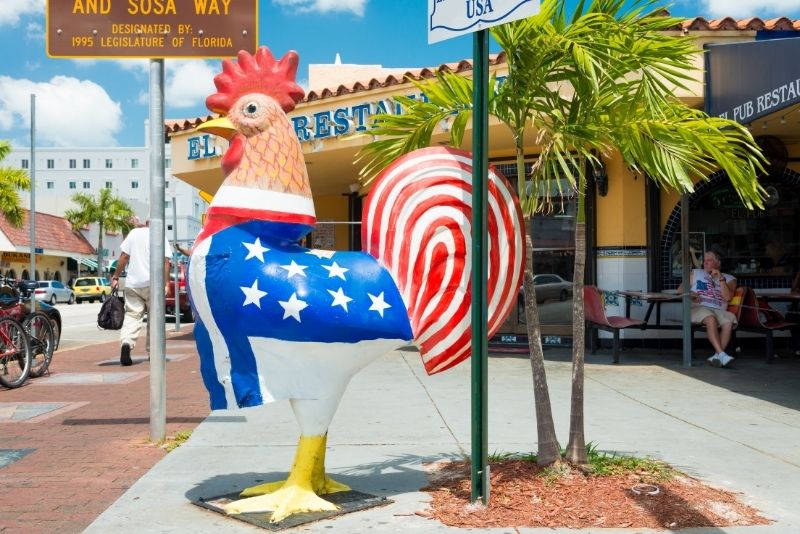 Are you a food lover? Experience a culinary walking tour of Little Havana where you will discover the flavors of Cuba in Miami. Venture off-the-beaten-path and sample unique cuisine from the best Cuban restaurants in Miami.
10 – Miami Dolphins at Hard Rock Stadium Miami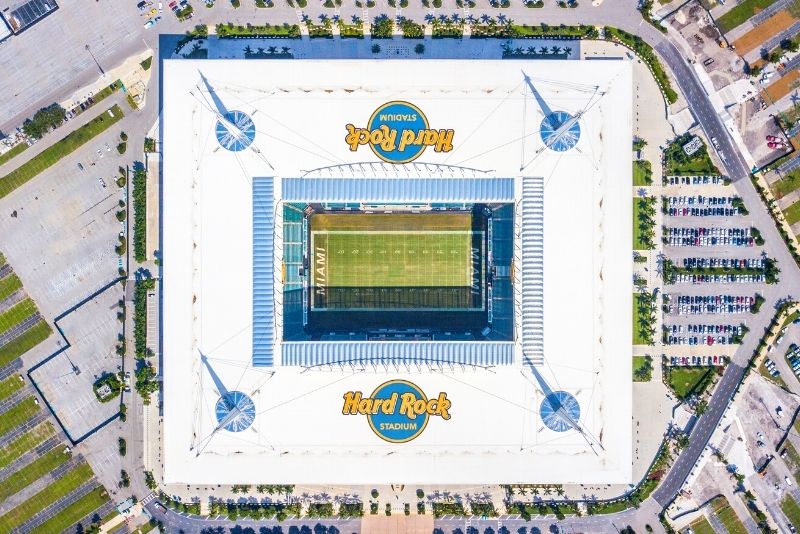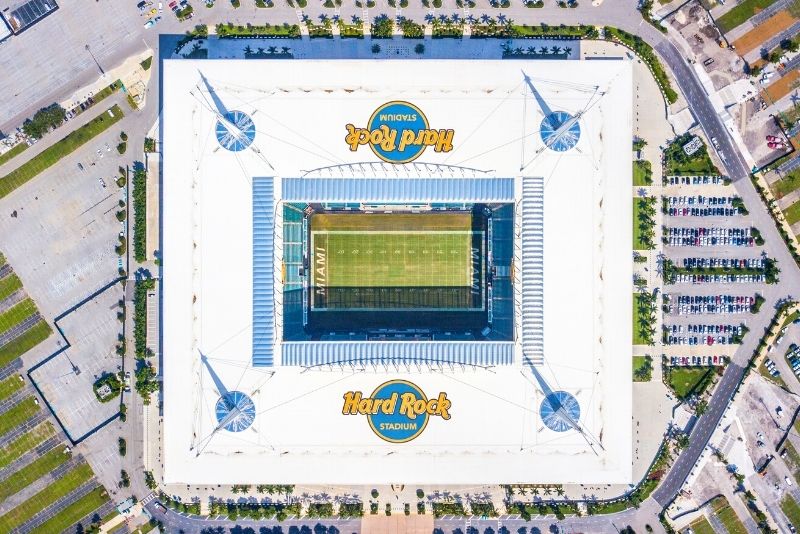 Some call it the greatest sport in the world. Watch a thrilling American football game at the Hard Rock Stadium and cheer for the Miami Dolphins.
11 – Snorkel at Key Largo National Marine Sanctuary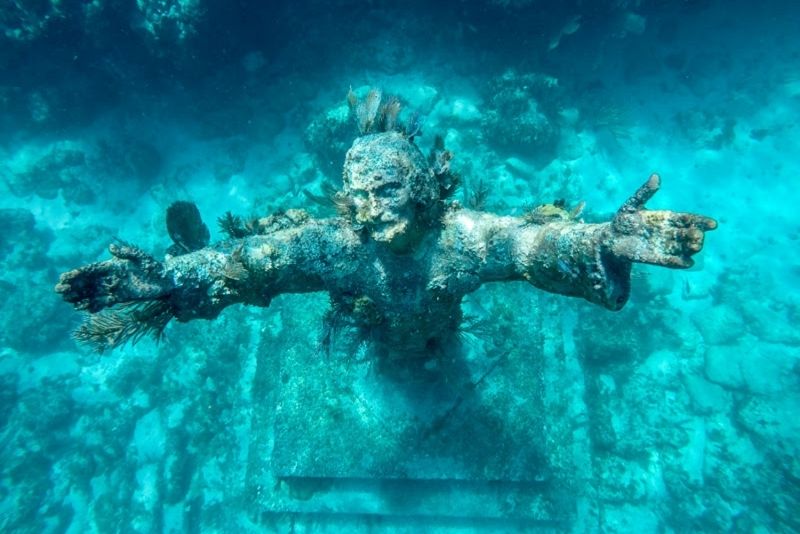 Get a fun introduction to snorkeling and discover an underwater paradise. Dive in the clean water, spot beautiful tropical fishes, and admire stunning coral reefs.
12 – Explore the eco-park Jungle Island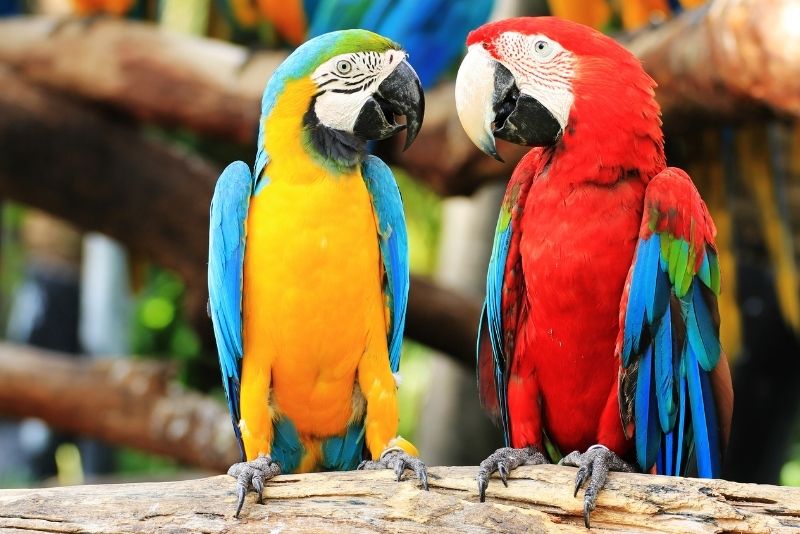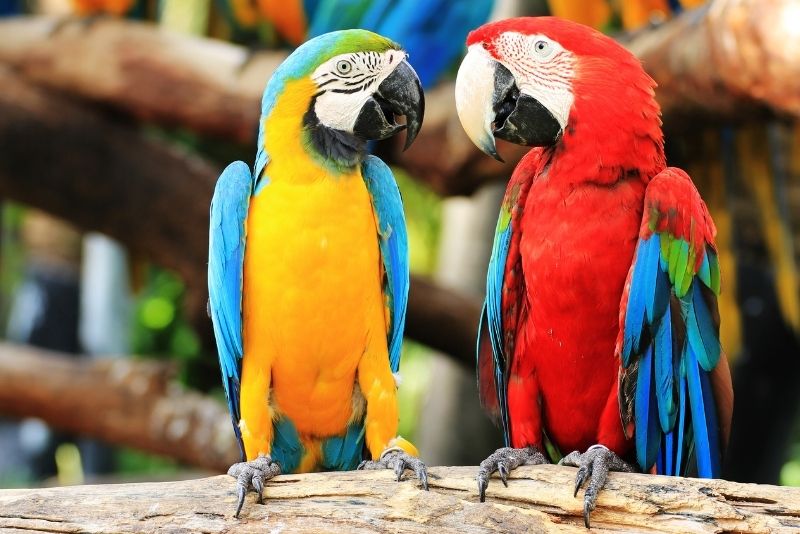 A visit to Jungle Island combines adventure and nature. Try zip line, experience trekking from tree to tree, and encounter wild animals – a fun destination ideal for families.
13 – Enjoy a scenic seaplane tour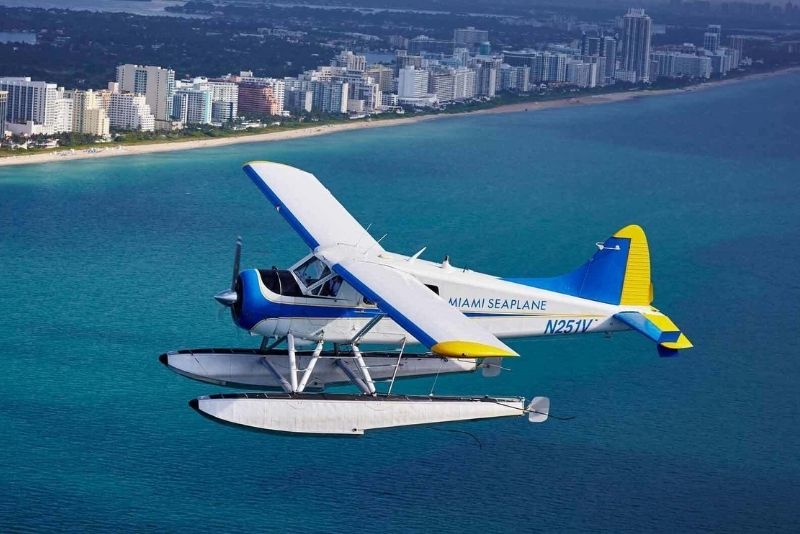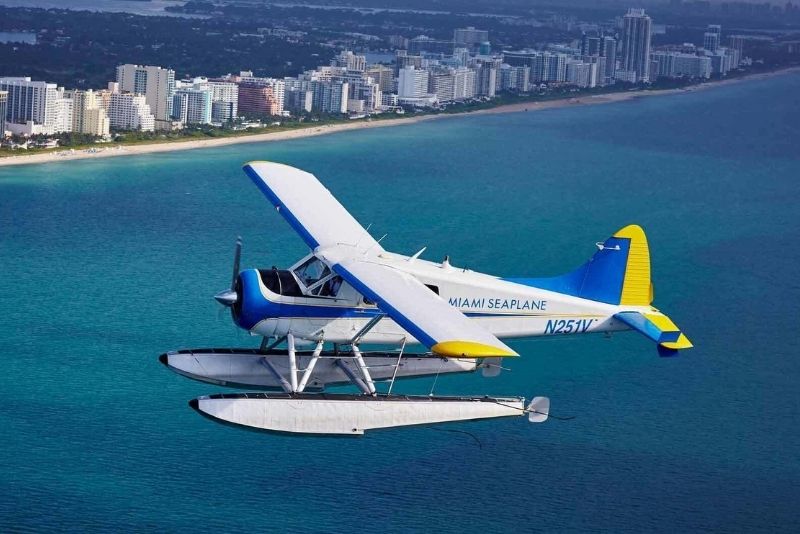 Treat yourself to a marvelous seaplane flight. Fly over downtown Miami, soar over Biscayne Bay, travel along miles of Miami's breathtaking beaches, and take in panoramic views of the stunning Miami's coastlines.
14 – Experience the adrenaline of riding your own jet ski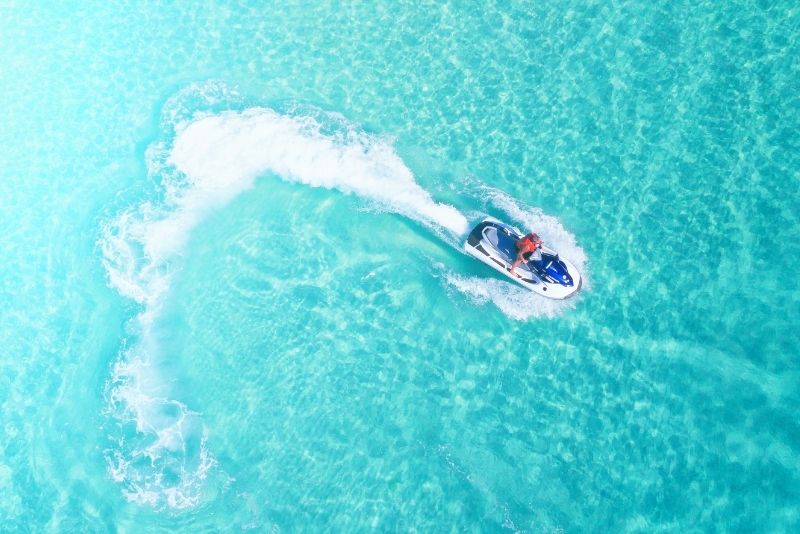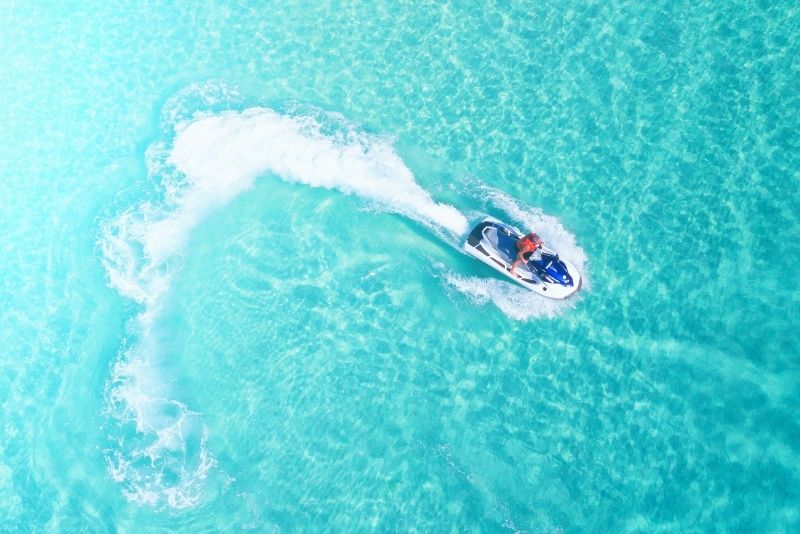 Add an adrenalin rush to your Miami holiday with a jet ski tour. Cruise around the turquoise waters of Miami bay at full speeds, admire the fantastic Miami skyline and keep an eye for dolphins.
15 – Dive in Boynton Beach and meet loggerhead turtles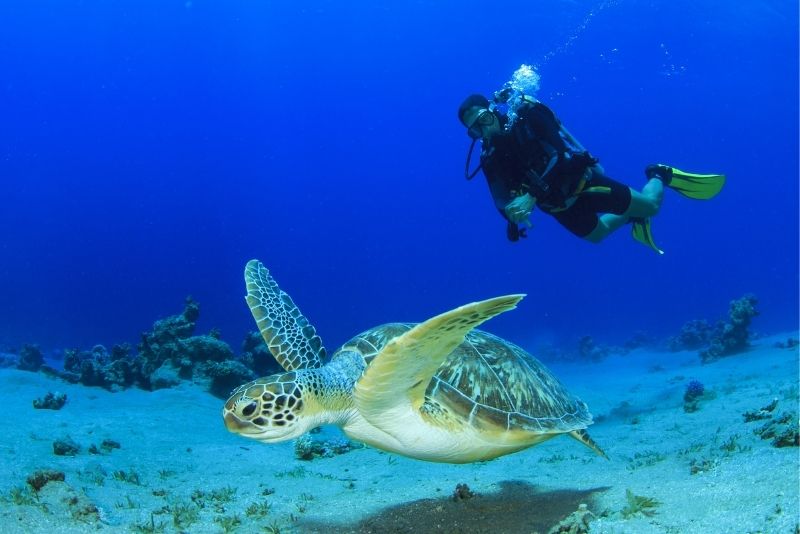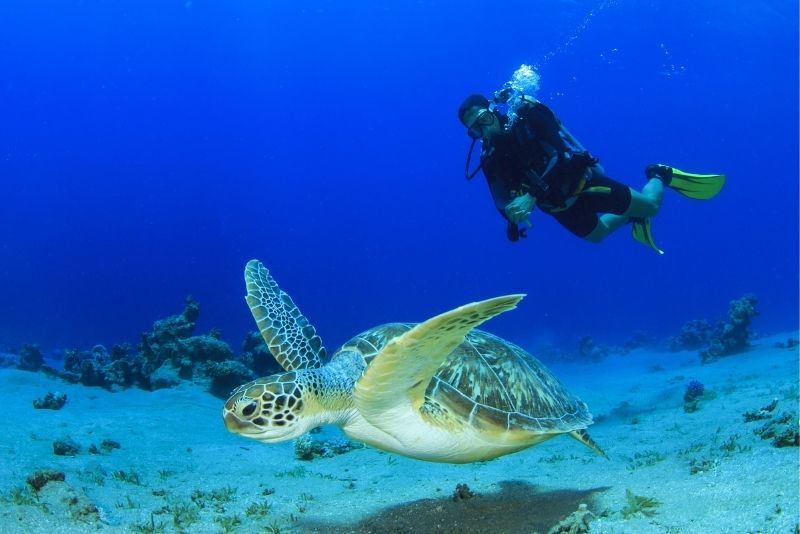 Dive in Boynton Beach and spot some of Florida's most beloved marine life, such as loggerhead turtles, sharks, moray eels, yellowtails, and more.
16 – Experience Miami's most fun boat ride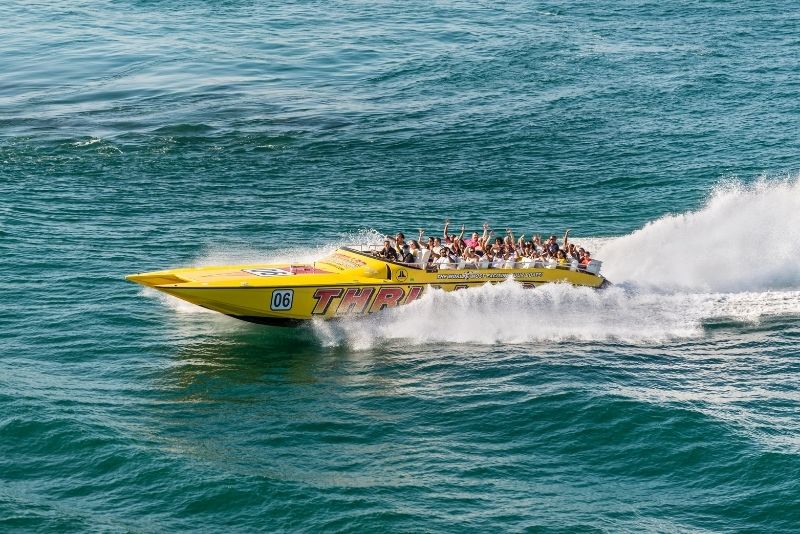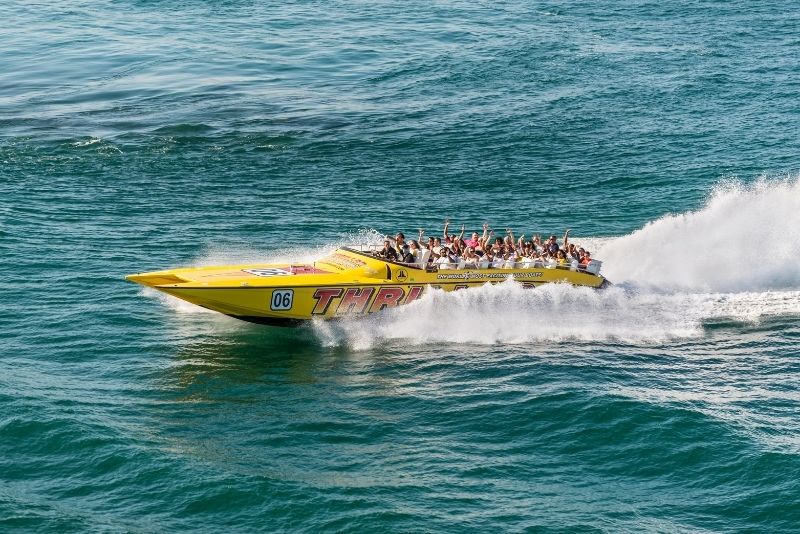 Take a thrilling ride through Miami in true "Miami Vice" style. Speed out into the ocean and admire the city's best sights from the water.
17 – Experience clear kayaking in Jupiter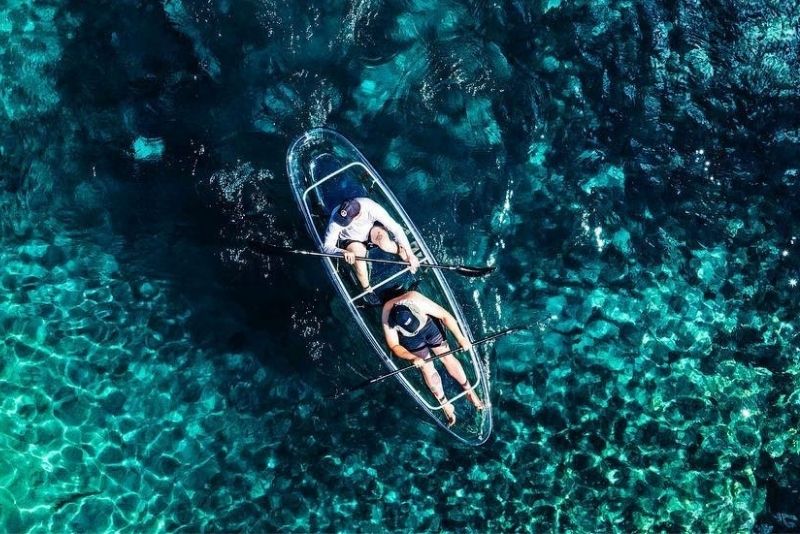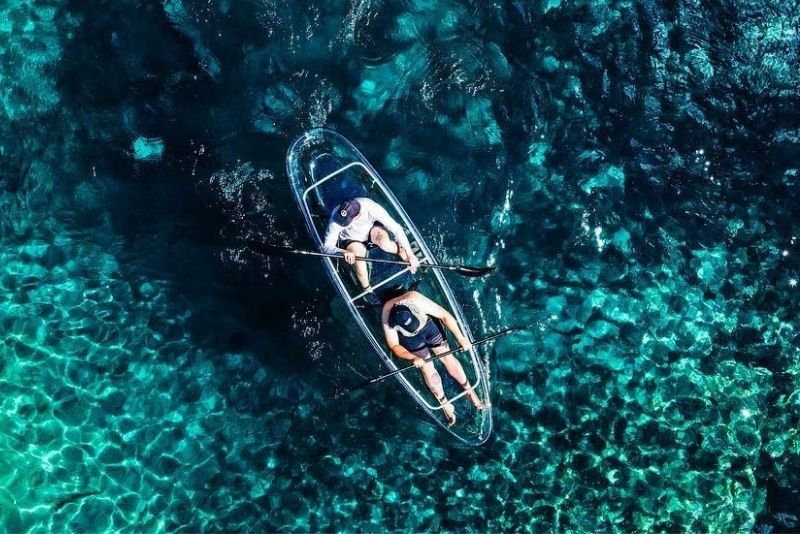 Explore the underwater world of Miami without getting wet. Jump in a glass-bottom kayak and score amazing views of Jupiter's underwater sea life, including starfish, pufferfish, manatees, sea turtles, and more.
18 – Take a helicopter flight over Miami's coastline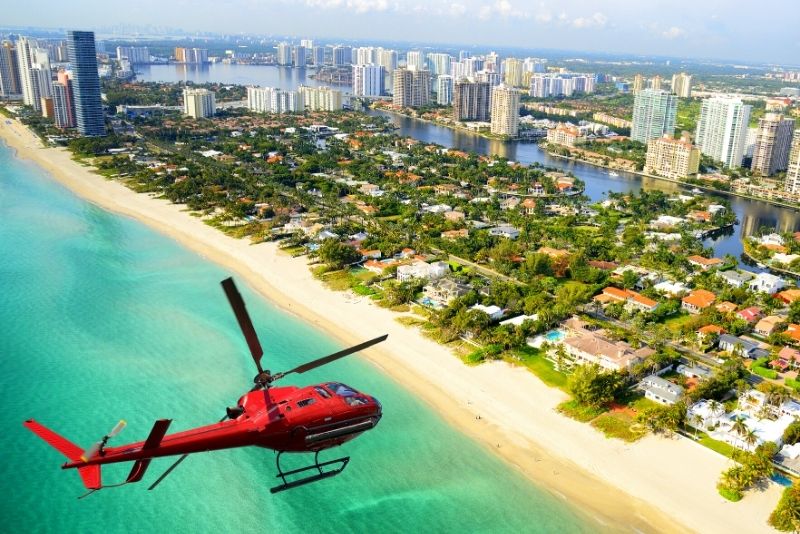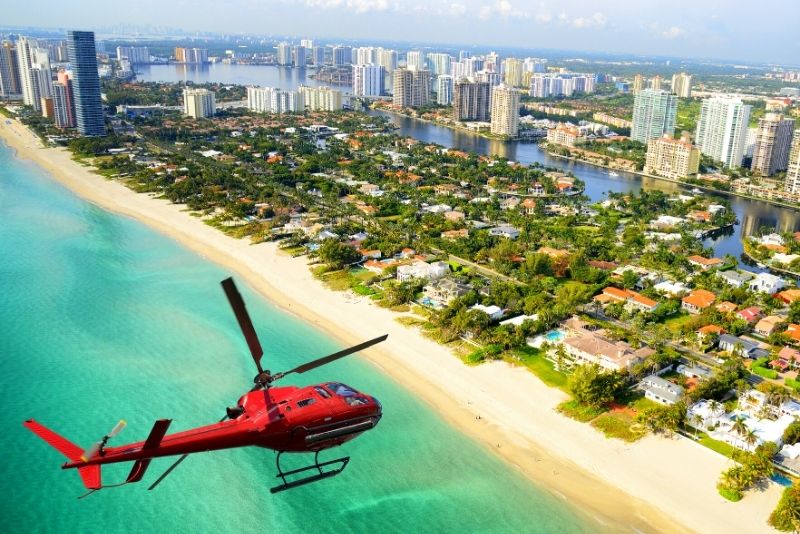 Take to the sky and soar over the iconic sights of Miami. Glide over the Florida coastline, taking in million-dollars views of South Beach, the expensive mansions on Biscayne Bay, and Miami Downtown.
19 – Visit the beautiful Vizcaya Museum & Gardens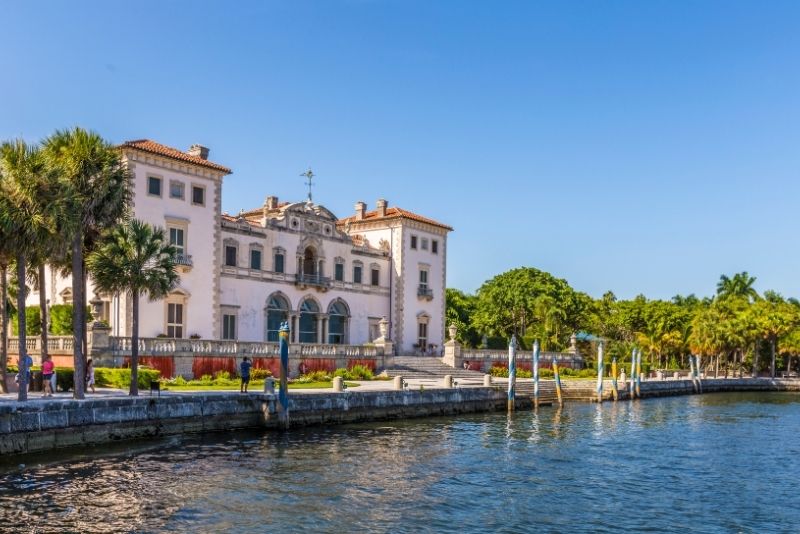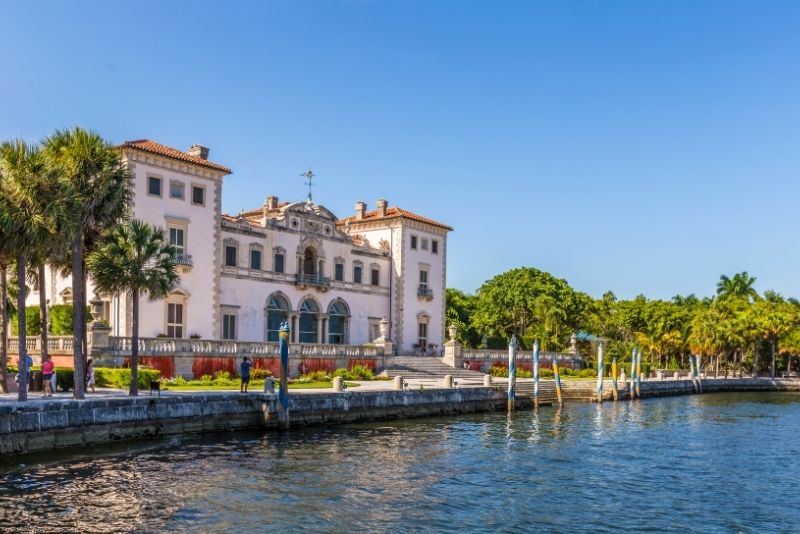 Visit the luxurious Italian-French renaissance Vizcaya Museum & Garden and journey back to the Miami of the early 20th century.
20 – Meet the Giraffes at Zoo Miami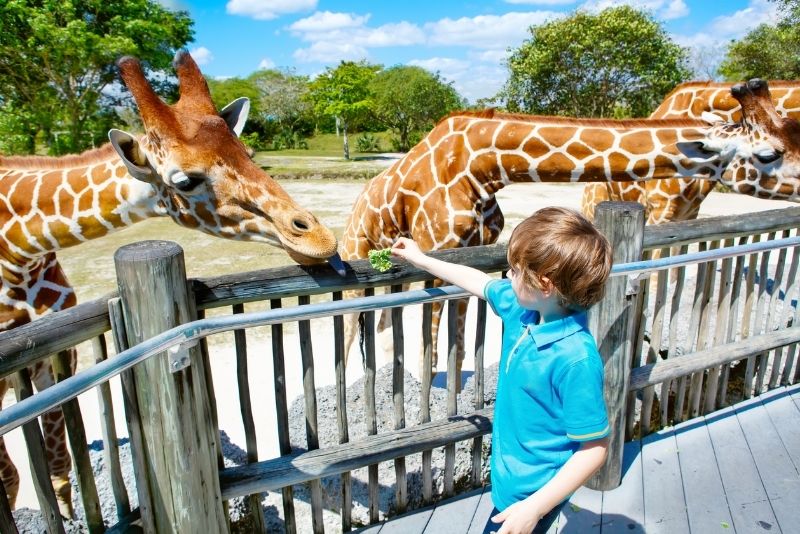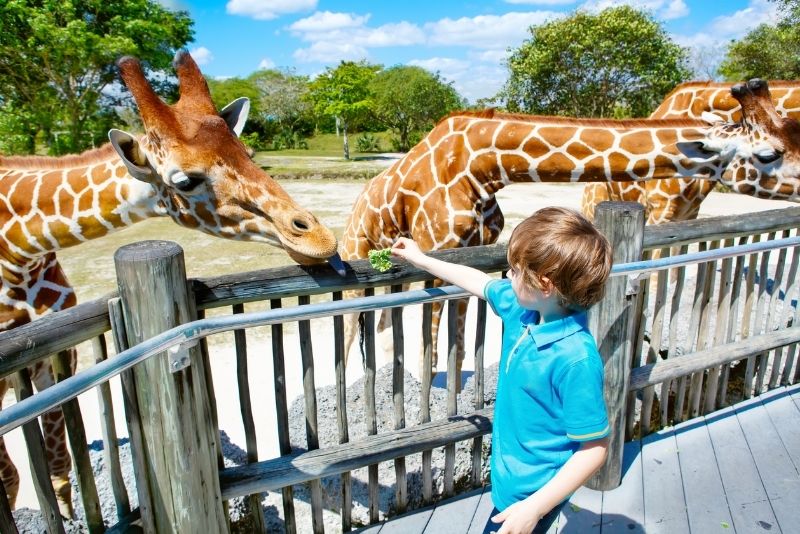 Visit Florida's largest zoo and observe wild animals such as elephants, giraffes, monkeys, camels, and rhinoceroses roaming freely. Don't miss the fantastic botanical collection featuring more than 1,200 tropical trees, plants, and flowers.
21 – Miami Seaquarium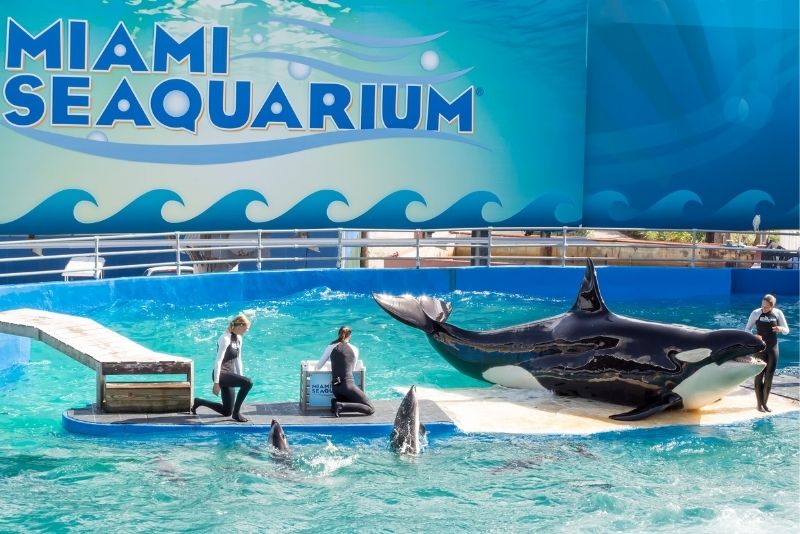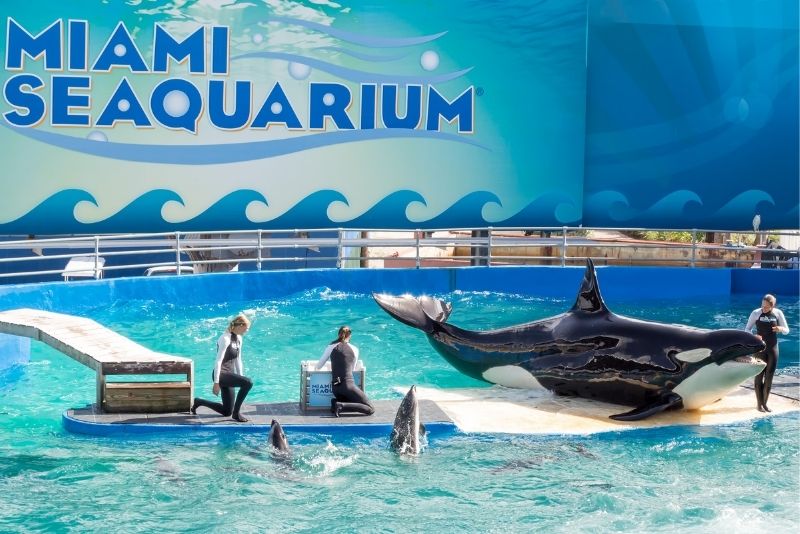 Visit Florida's best aquarium Miami Seaquarium and admire impressive sea life exhibits with manatees, sea lions, turtles, penguins, and more. Don't miss the chance to swim with dolphins.
22 – Go on a day trip to the Bahamas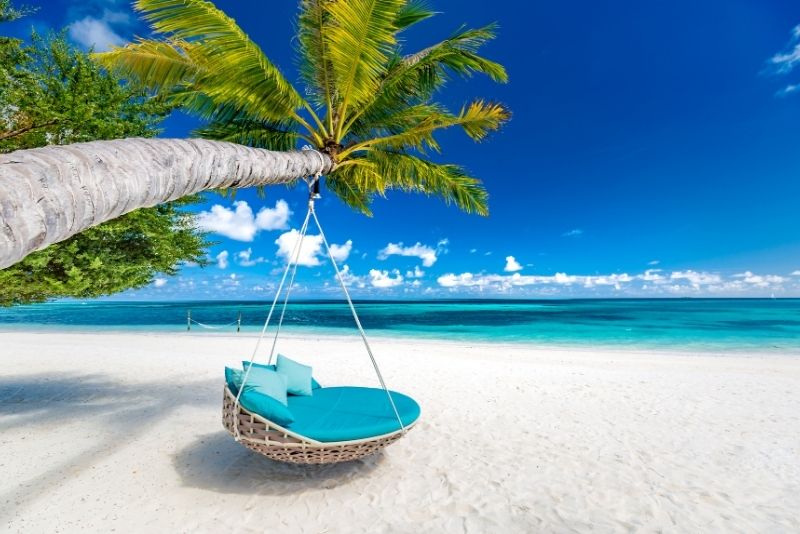 Travel by ferry and visit the Bahamas for a day. Enjoy warm weather, pristine beaches and fabulous coral reefs to snorkel. This is the ultimate desert-island destination.
23 – Listen to jazz music at the Museum of Contemporary Art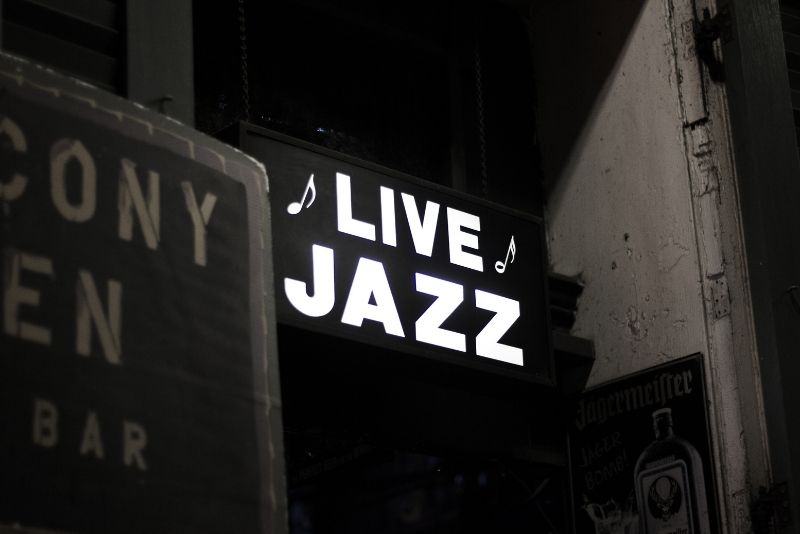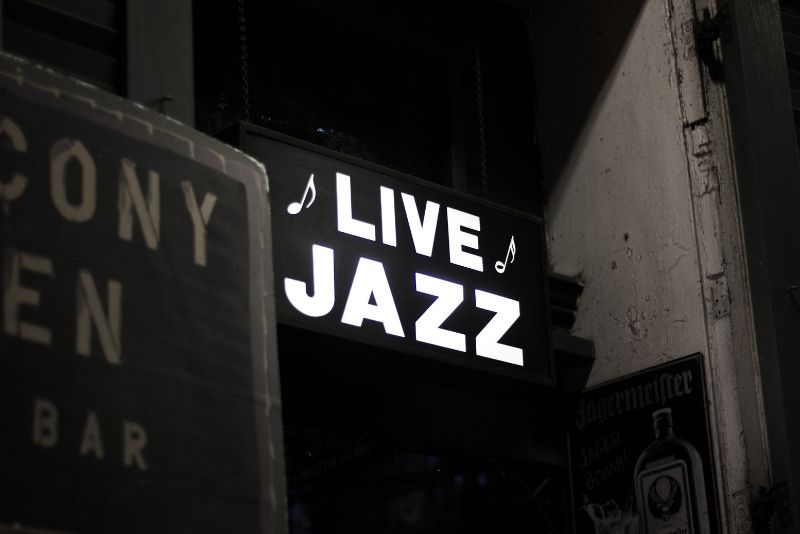 Looking for the coolest vibes in the city? Enjoy free outdoor jazz performances at MOCA each last Friday of every month at 8 pm.
24 – Enjoy great bargains at Sawgrass Mills outlet mall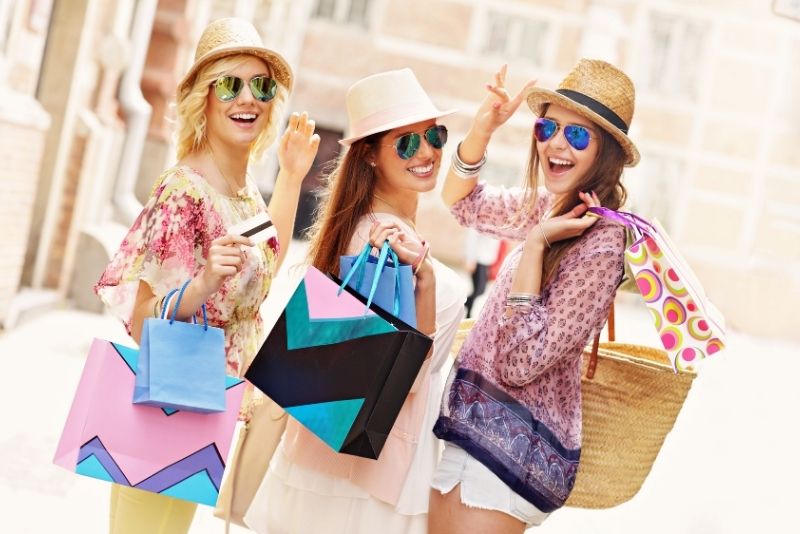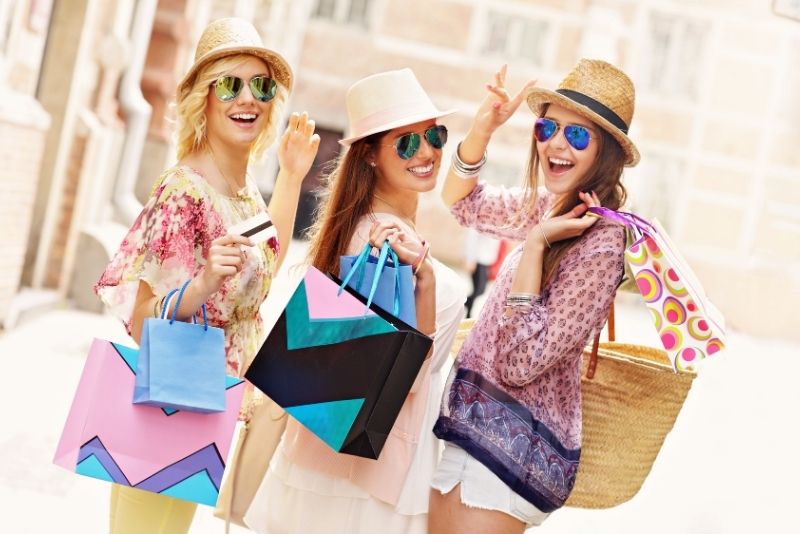 Looking for a fun shopping destination? Shop more for less at Sawgrass Mills outlet. With 350+ stores, enjoy fashion brands up to 70% off.
25 – Experience the ultimate party on the waters of Miami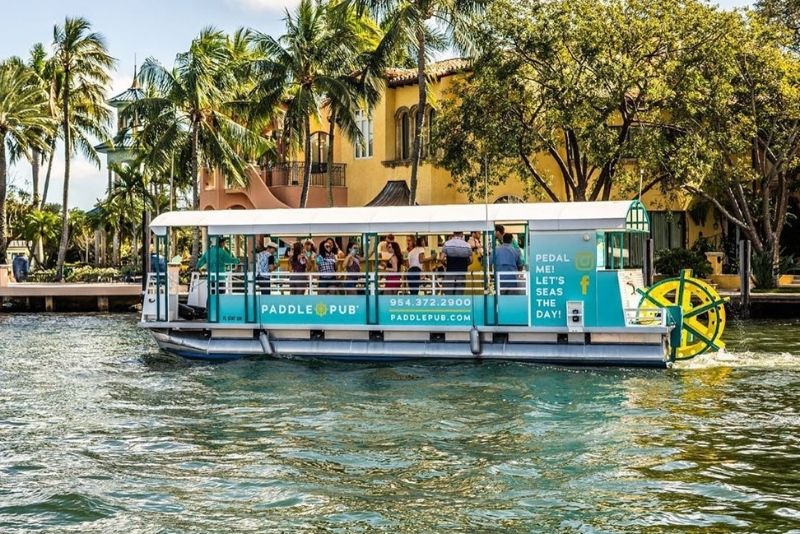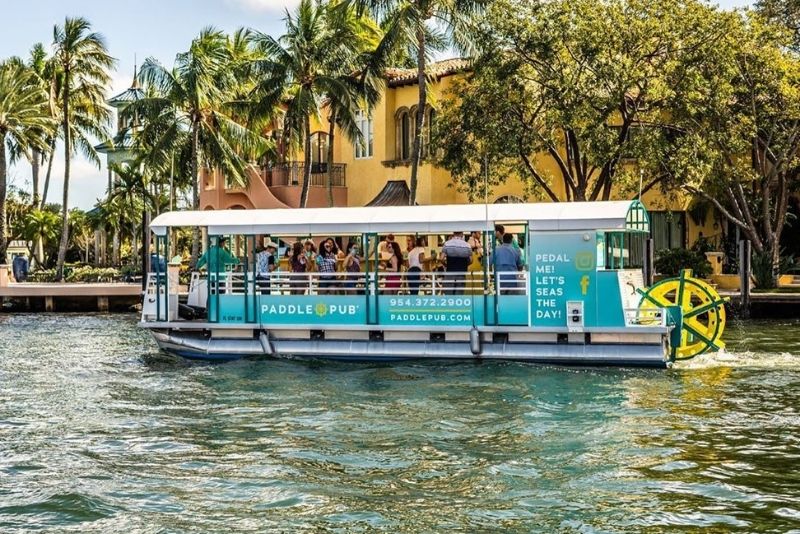 Hop onboard the Paddle Pub party boat with your friends, grab some drinks, and take in the sights of some of the city's most famous attractions while pedaling your way through Miami's waterways.
26 – Watch the Miami Heat at American Airlines Arena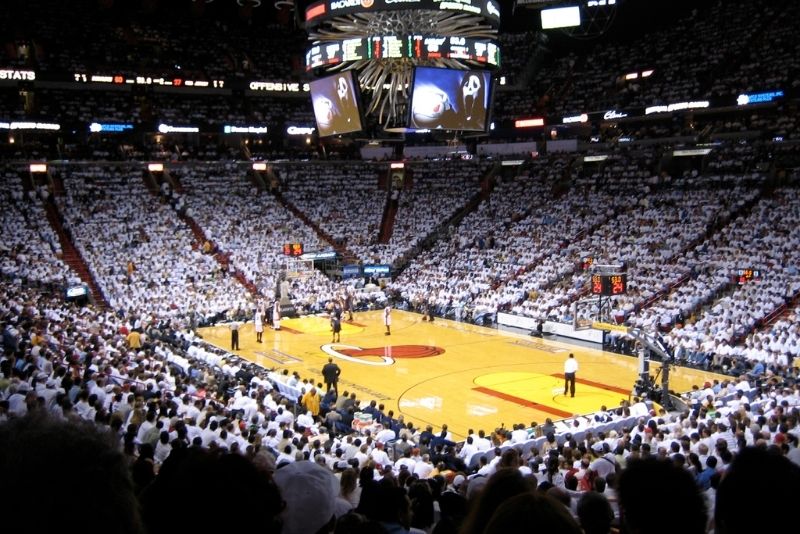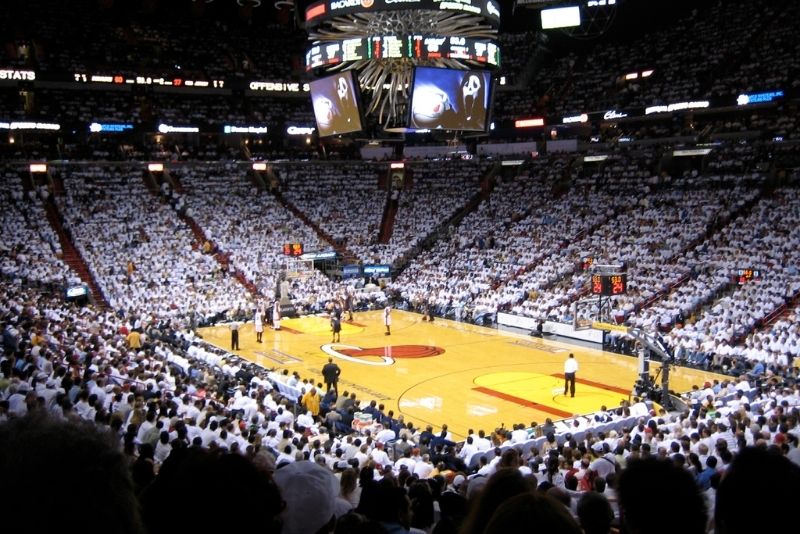 Are you an NBA fan? Visit the American Airlines Arena and have an unforgettable basketball experience.
27 – Escape Miami's ever buzzing streets at Area 31 rooftop bar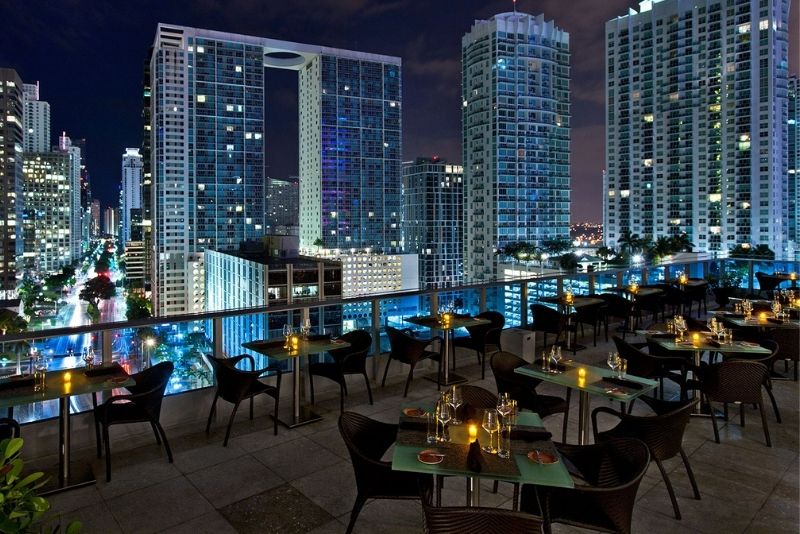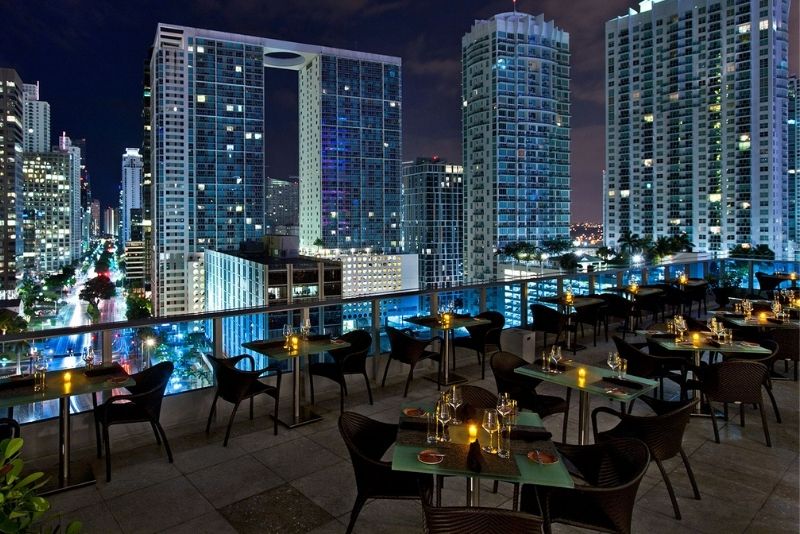 Looking for a vibrant and cool rooftop bar in Miami? Perched on top of the Epic Hotel, Area 31 offers sublimely mixed cocktails and mouth-watering dishes with stunning views over the Miami skyline.
28 – Learn more about endangered animals at the Zoological Wildlife Foundation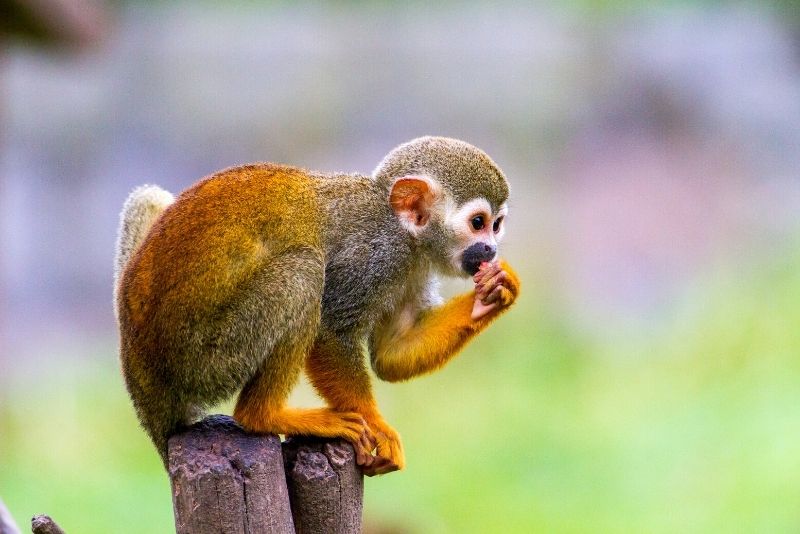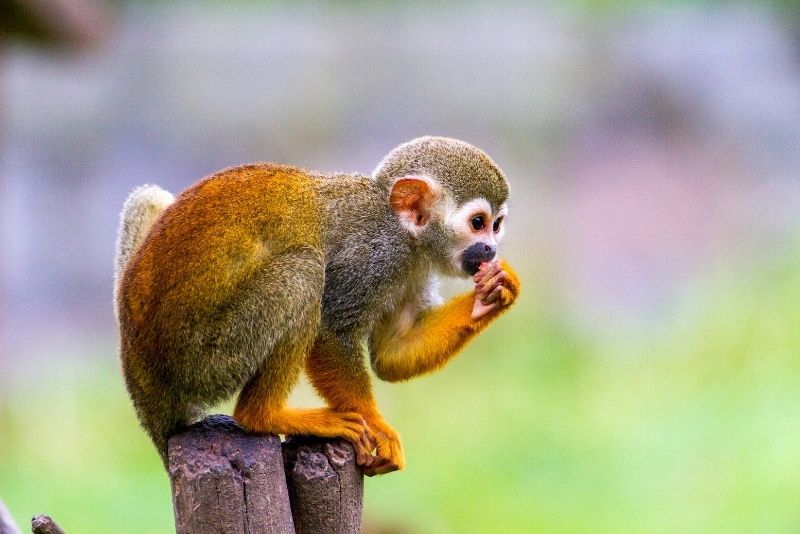 Housing a wide variety of creatures including leopards, pythons, alligators, monkeys, and jaguars to name a few, the Zoological Wildlife Foundation is a great place to see wild animals in Miami.
29 – Learn about the impacts of climate change at the Phillip and Patricia Frost Museum of Science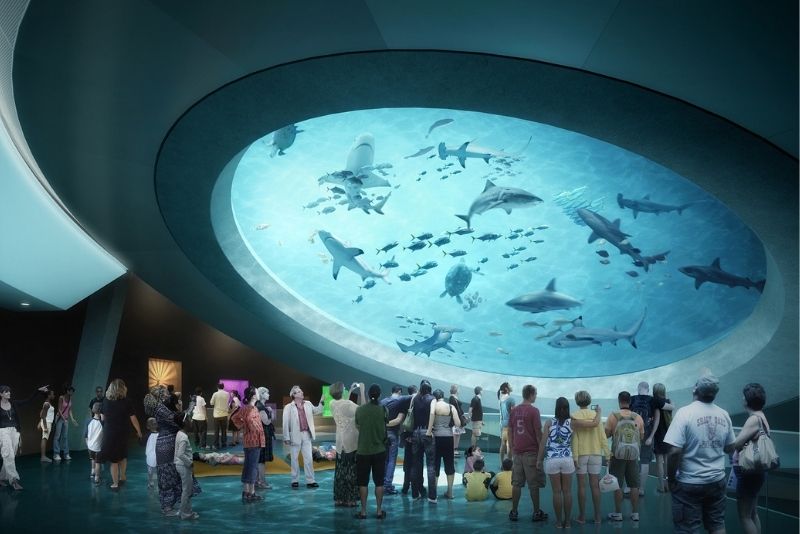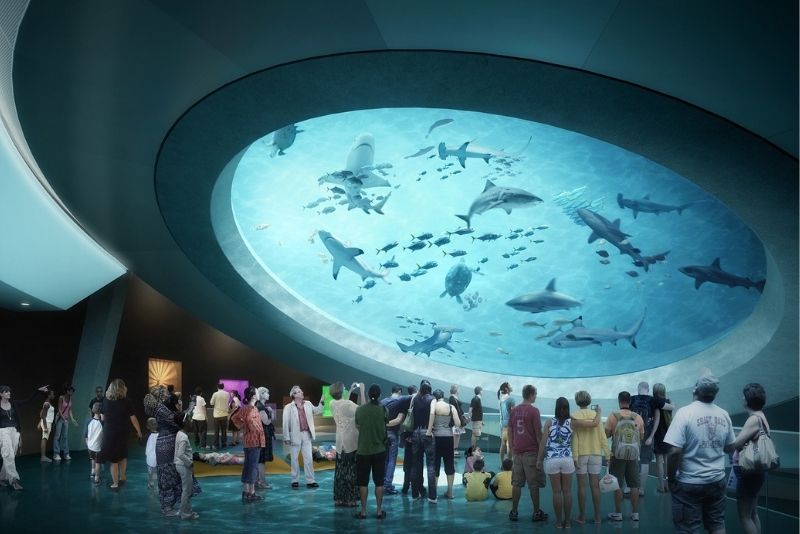 The Phillip and Patricia Frost Museum of Science is a Planetarium, an Aquarium, and a Science Museum all in one place – an ideal place to visit for an educational experience.
30 – Cheer for the Miami Marlins at Marlins Park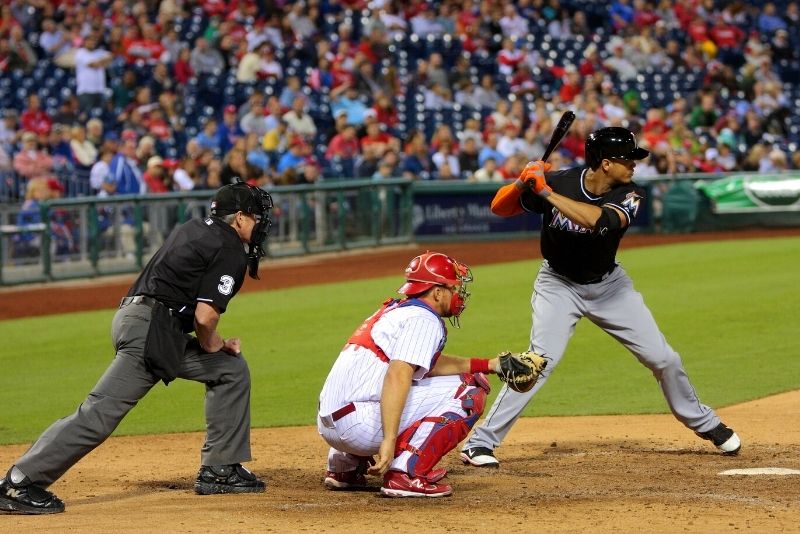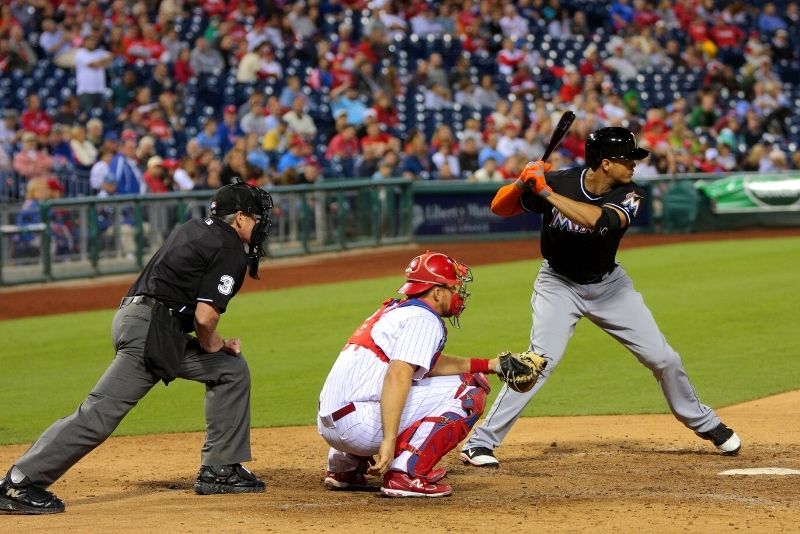 Are you a serious baseball fan? Grab your MLB ticket and enjoy a baseball game at Marlins Park – an ideal sports show to have fun with your friends or family.
31 – Get your art fix at Pérez Art Museum Miami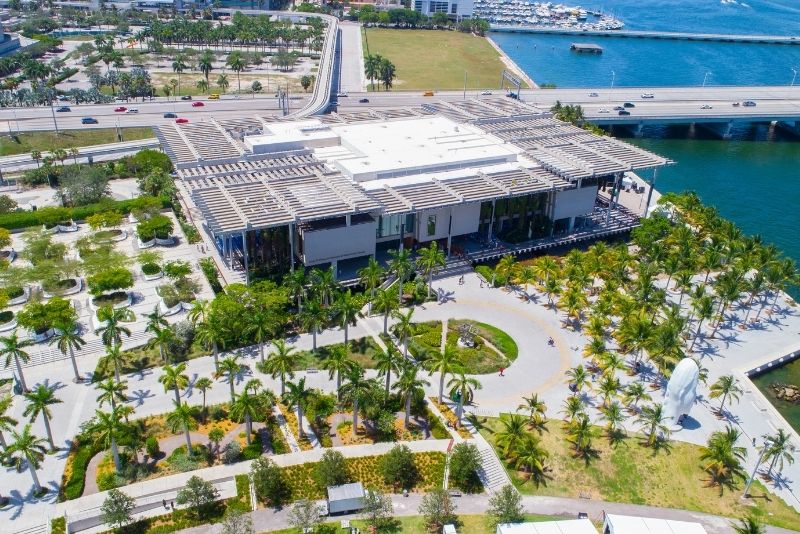 Pérez Art Museum Miami is one of Miami's most popular modern art museums and a must-visit museum for any art lovers visiting Miami.
32 – Play an escape game with your friends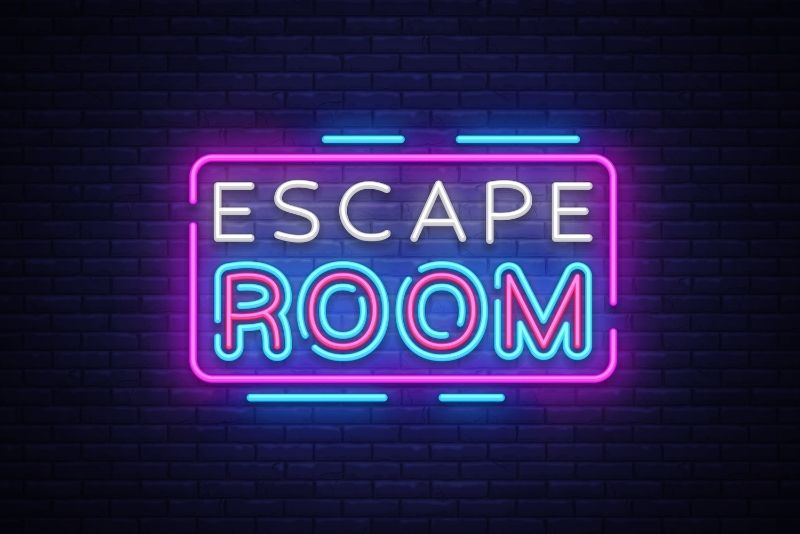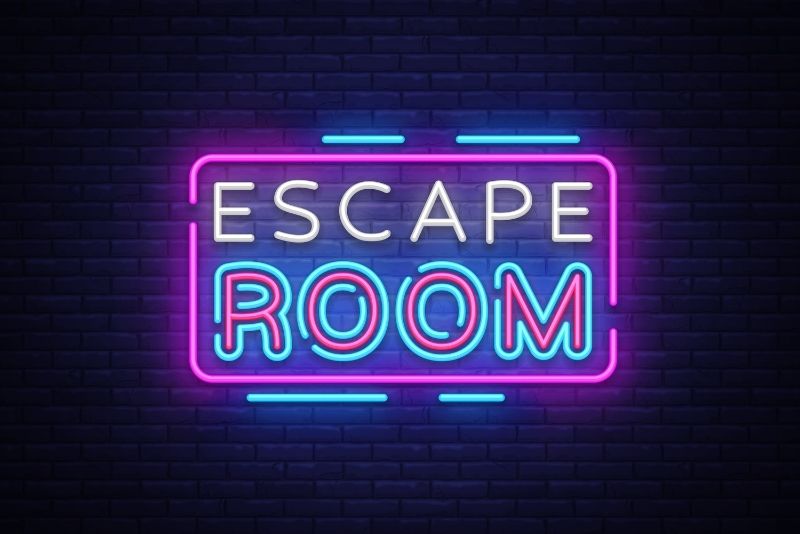 Have the time of your life as you're stuck with your friends in an escape room. Pay attention to every detail in the themed room, solve the clues, and figure out how to escape.
33 – Tour the city on the Metromover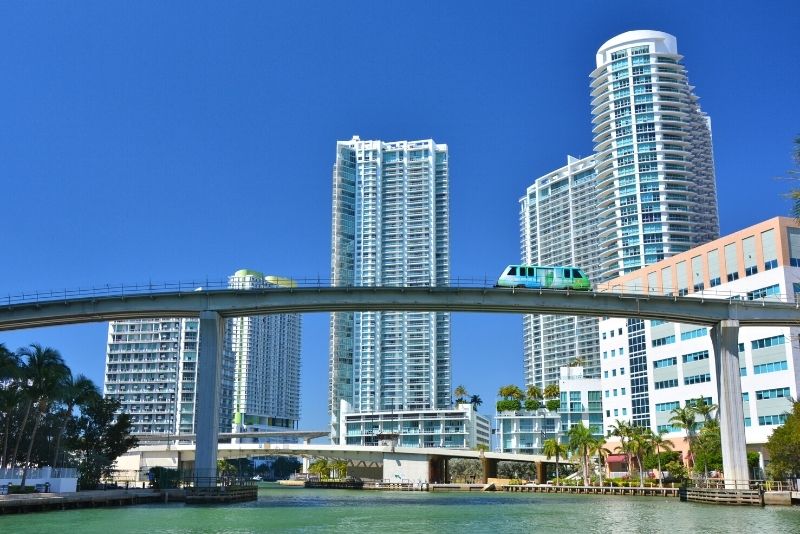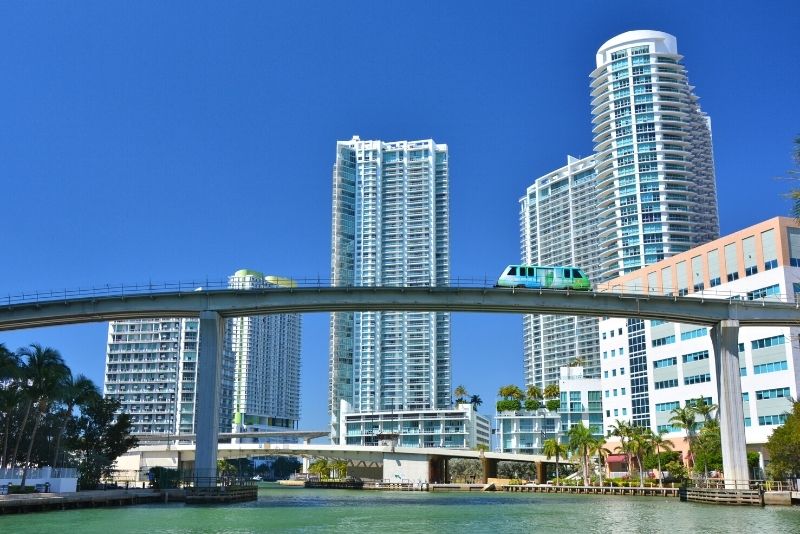 Offering three different circuits, the Miami Metromover is a great way to travel through Miami. Check out the station map for all the stops and connections available.
34 – Experience up close animal encounters at Monkey Jungle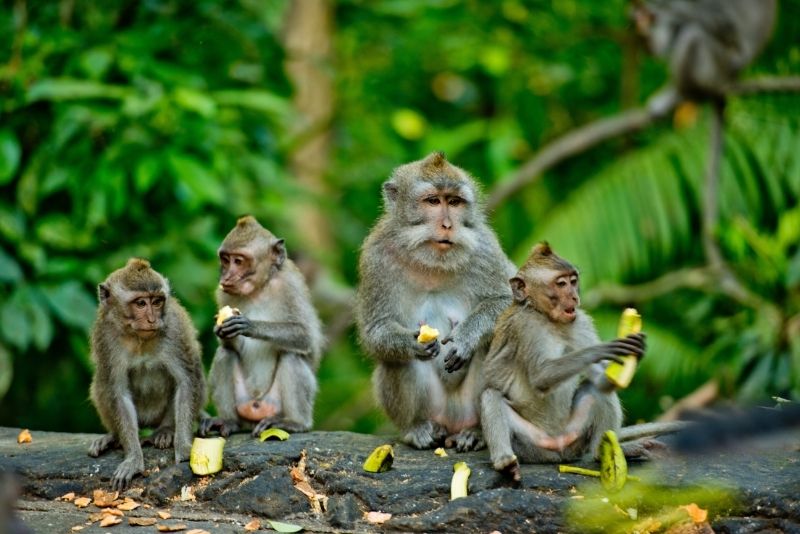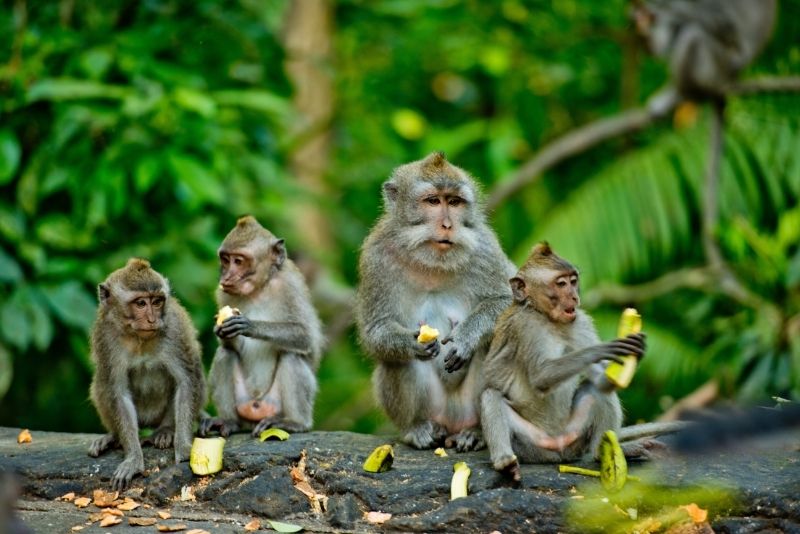 The Monkey Jungle is a fantastic wildlife park housing about 400 primates, including orangutans, gibbons, howlers, and spider monkeys to name a few species.
35 – Go on a beer tasting tour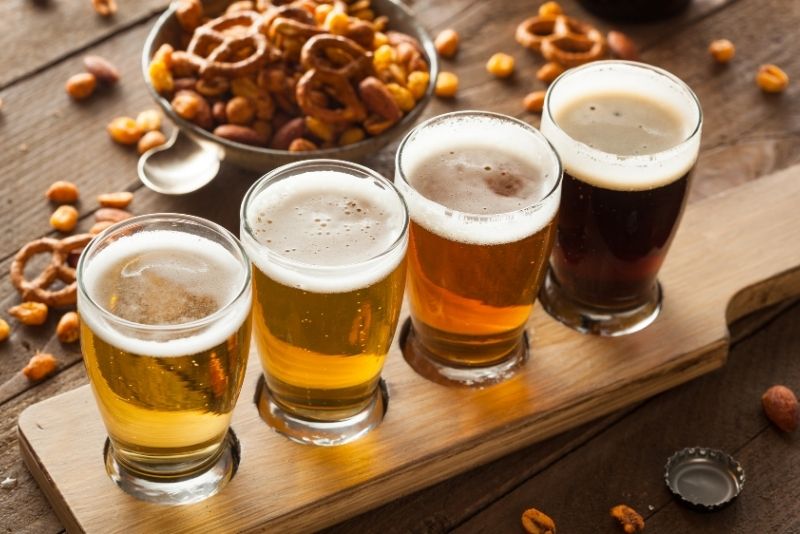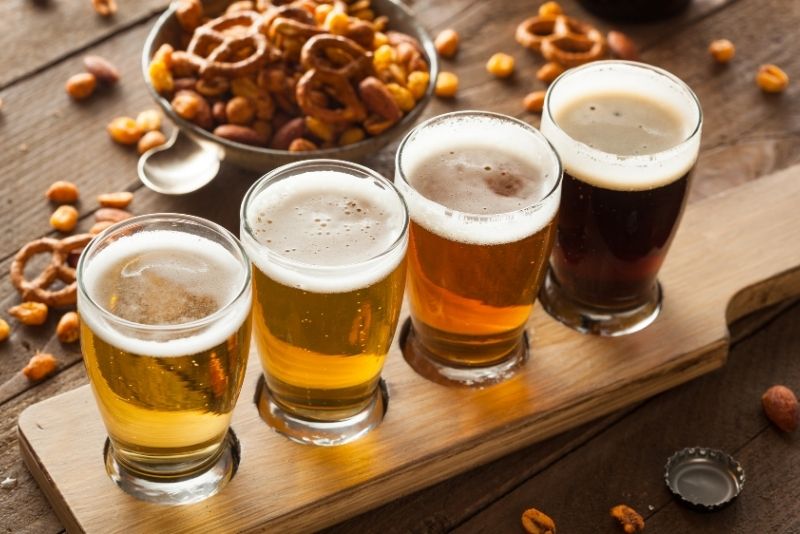 Visit the most famous beer bars in Miami and learn about the history and variety of local beers and how they're brewed.
36 – Book a photoshoot at Gold Coast Railroad Museum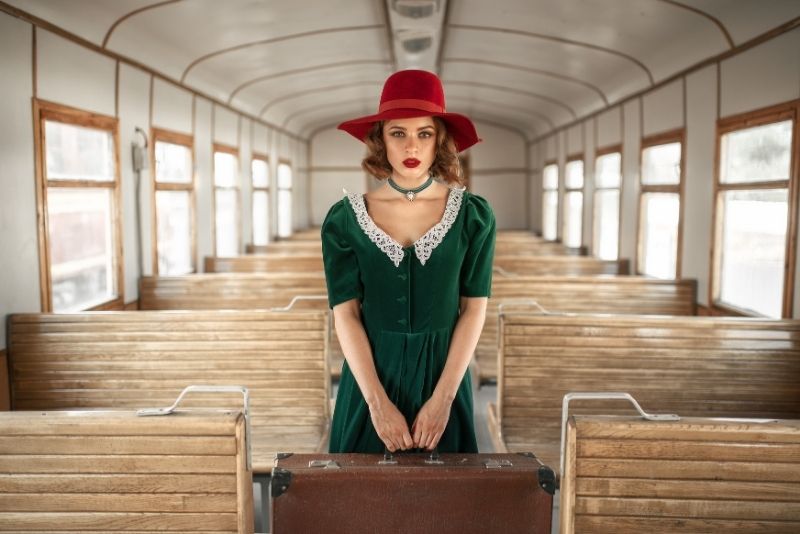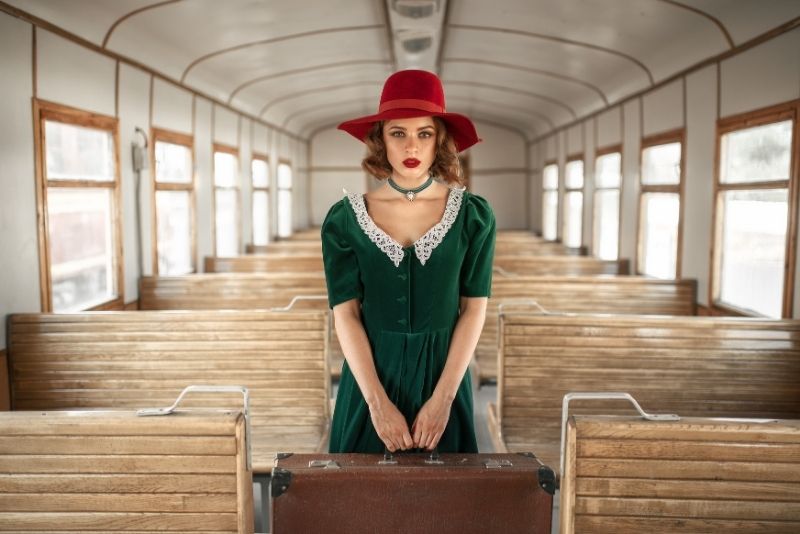 Housing over 40 historic rail cars (including the former Presidential Railcar first used by Franklin D. Roosevelt), the Gold Coast Railroad Museum is a paradise for railway wagon lovers. If you are an Instagram addict, you may book a photoshoot to get unique and stunning pictures.
37 – Grab a paddle and get on the water at Crandon Park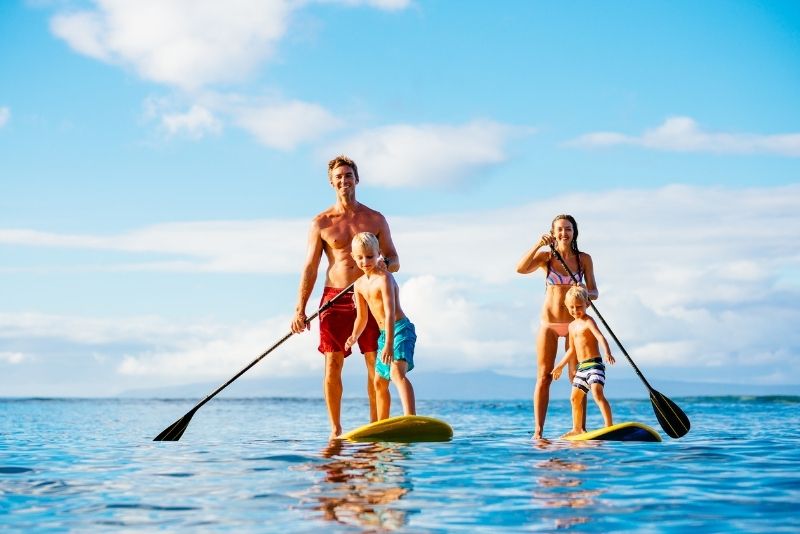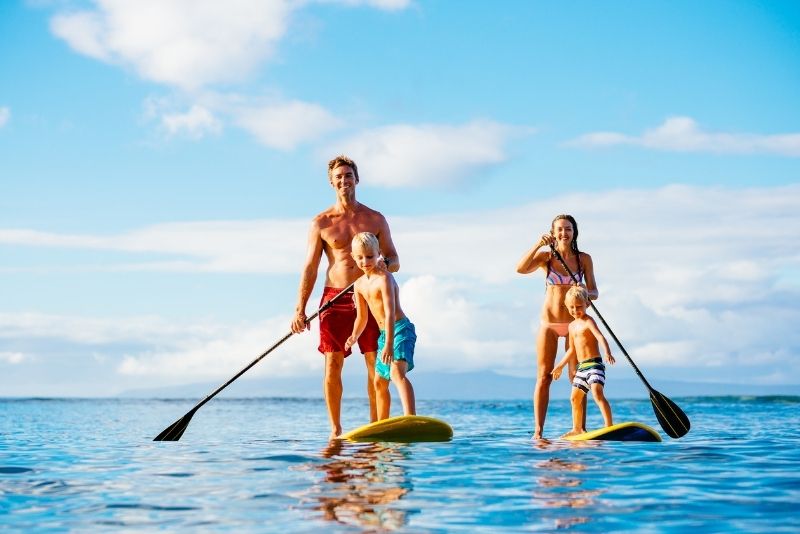 With its peaceful natural landscapes, Crandon Park is an ideal place to enjoy stand up paddle. The calm waters that surround the bay make it a perfect destination for paddleboarding. It is also easy to master, and it offers an amazing full-body workout.
38 – Immerse yourself in a  tropical wonderland at Fairchild Tropical Botanic Garden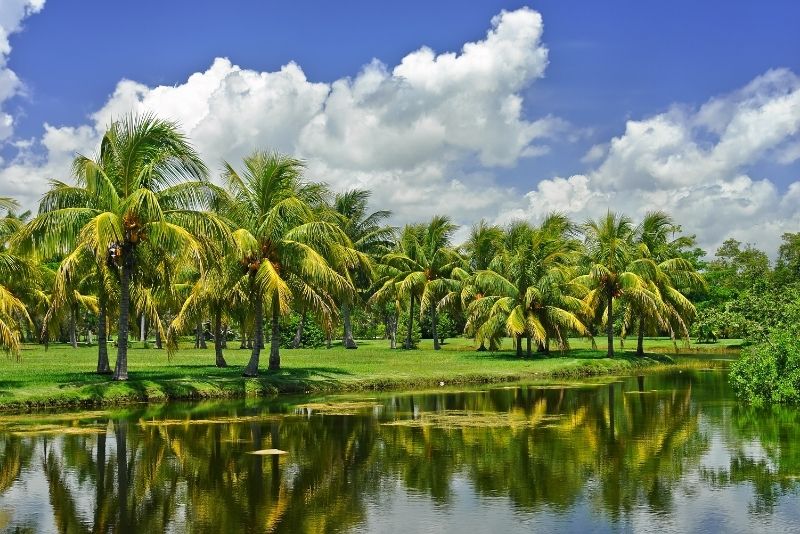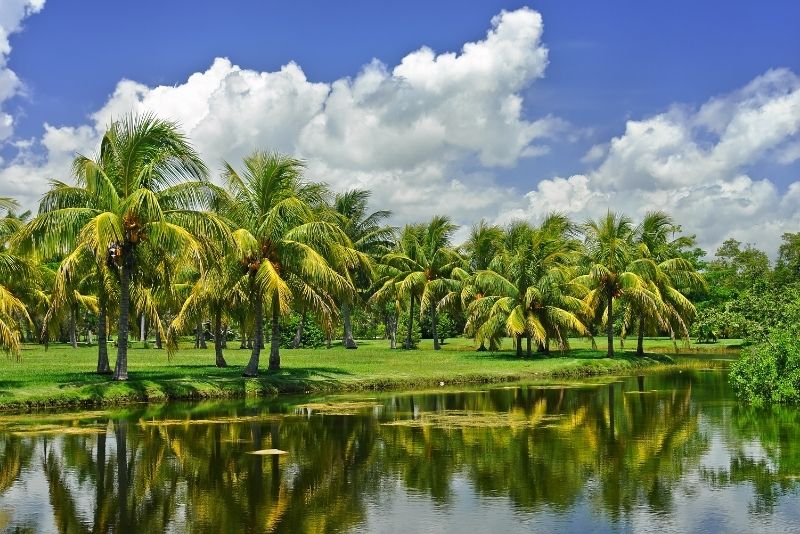 Spanning 83 acres, Fairchild Tropical Botanic Garden offers one of the world's largest collections of tropical plants including palms, cycads, and flowering trees. Dedicated to exploring, educating, and conserving the world of tropical plants, it is a fantastic place to learn more about nature.
39 – Unravel the mystery of the Coral Castle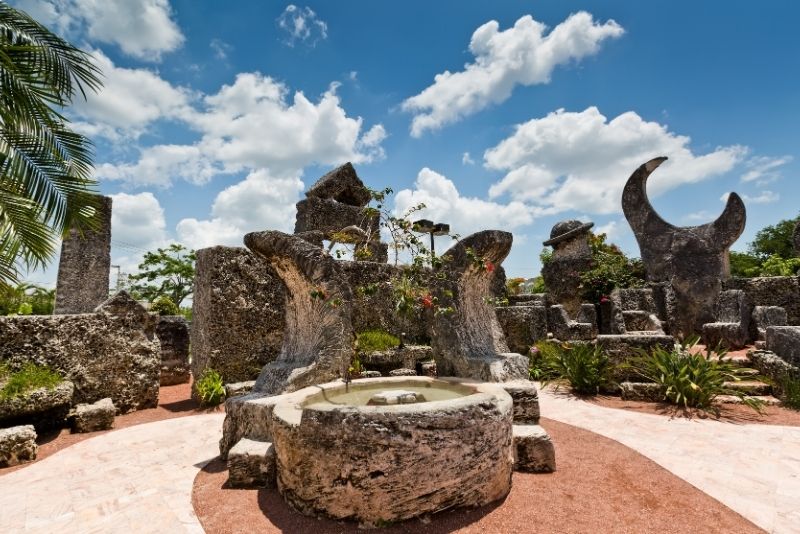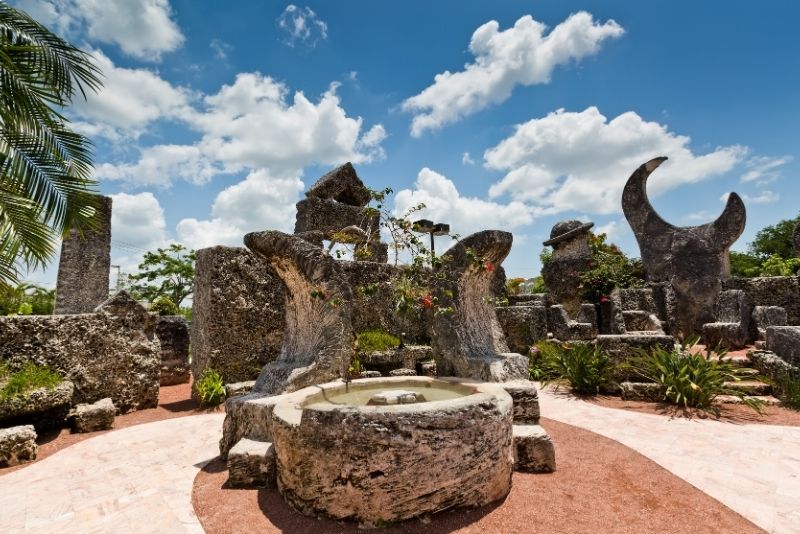 Edward Leedskalnin spent over 28 years to carve a coral castle from the ground up using nothing but homemade tools. Tour the unique Coral Castle garden and learn more about the mystery of this engineering marvel.
40 – Watch a film at the historic Olympia Theater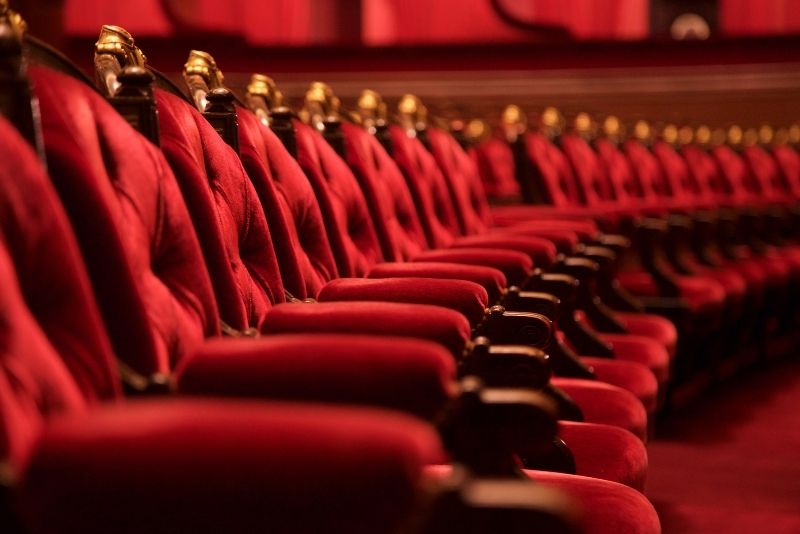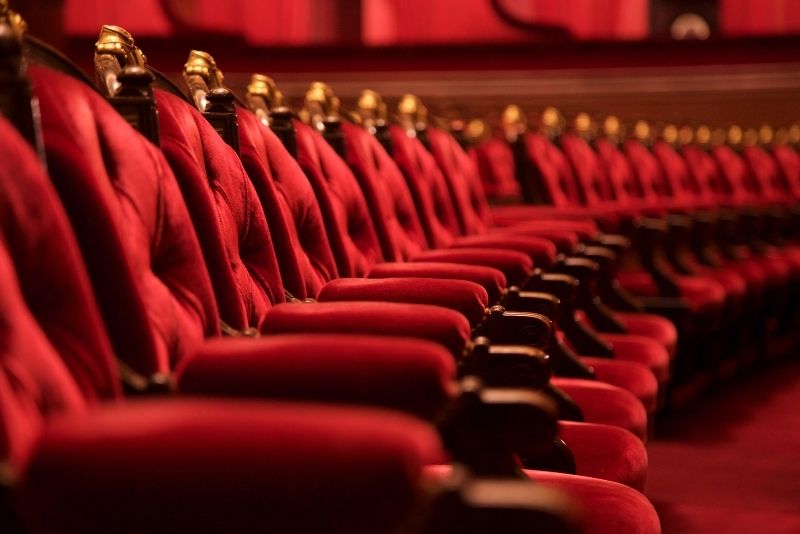 Looking for night out ideas? Dating back 100 years, the Olympia Theater is a shining beacon to Miami's glamorous past and is now home to live performances and films.
41 – Sip a cocktail at the Broken Shaker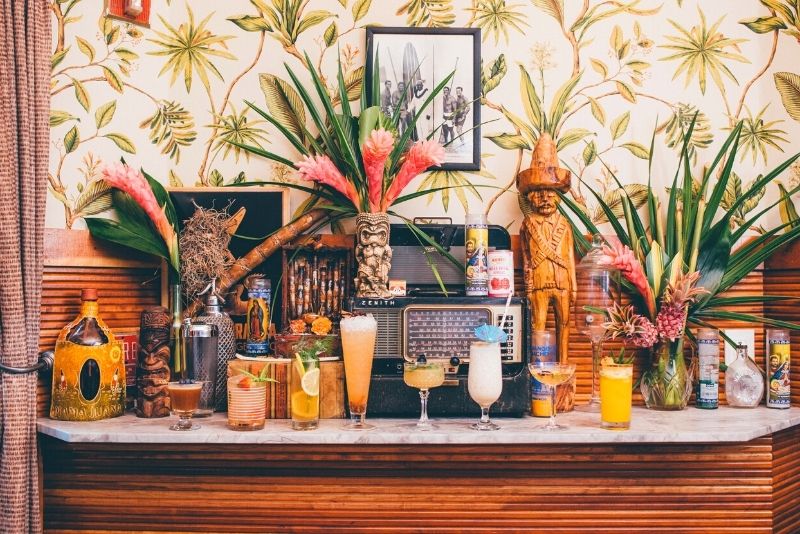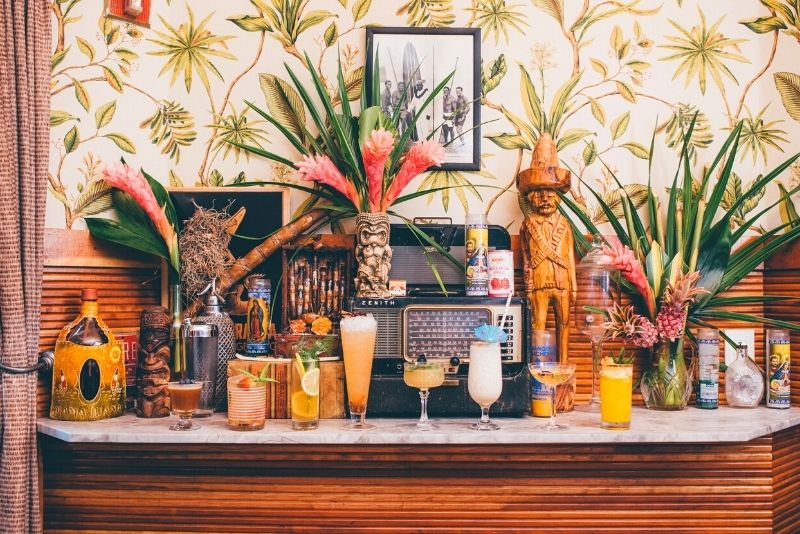 Looking for a fun place to go for a drink? Undoubtedly one of Miami's most iconic bars, discover the cocktail's award-winning best American bar the Broken Shaker, and enjoy an eclectic menu of handcrafted cocktails.
42 – Explore the vibrant Miami Design District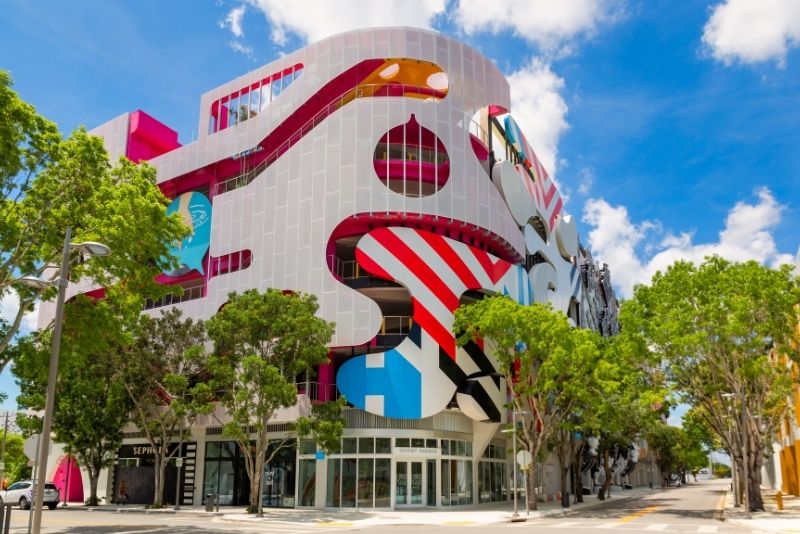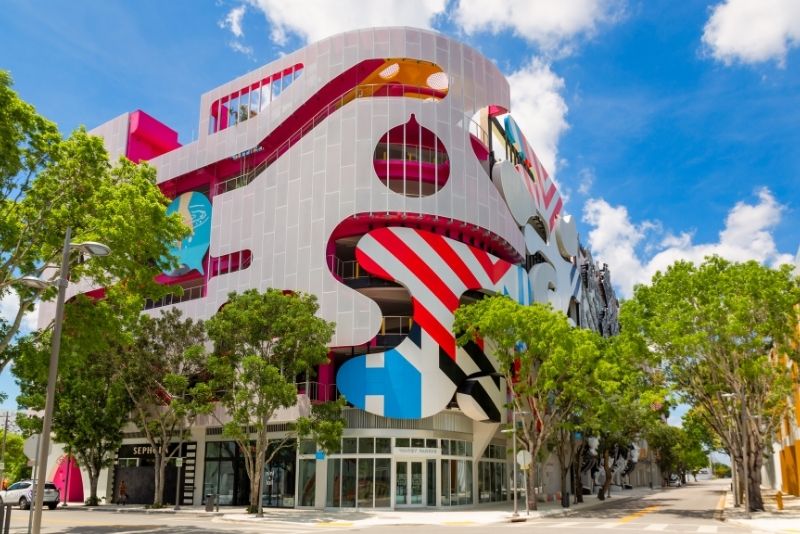 Famous for its sleek modern architecture, notorious art galleries, design showrooms and antique dealers, the Miami Design District is a thriving neighborhood and a must-visit for any art lovers.
43 – Sample Cuban cuisine at Versailles Restaurant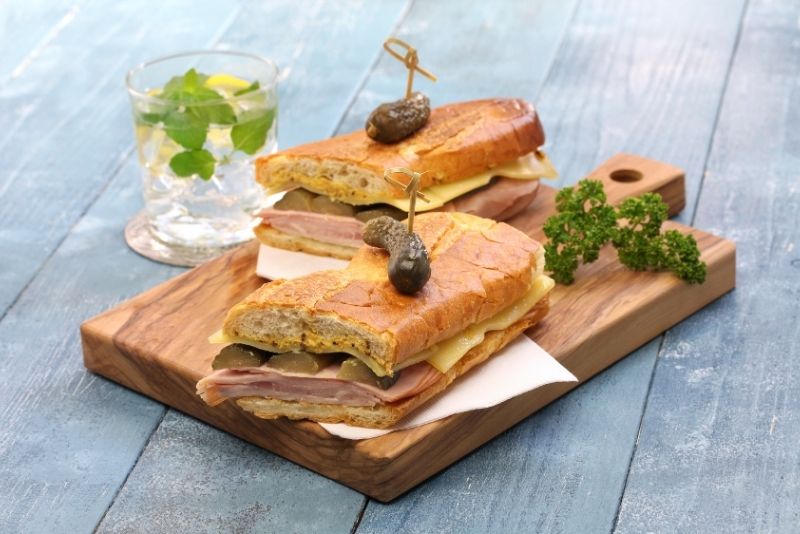 Known as a gathering place for the Cuban diaspora, Miami's most famous Cuban restaurant Versailles Restaurant is a Little Havana landmark serving flavorful authentic Cuban cuisine since 1971.
44 – Take a stroll down Hollywood Beach Broadwalk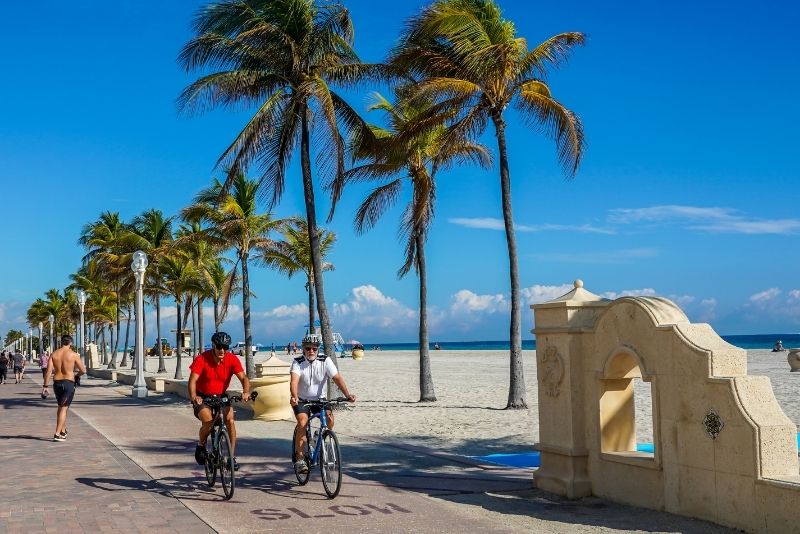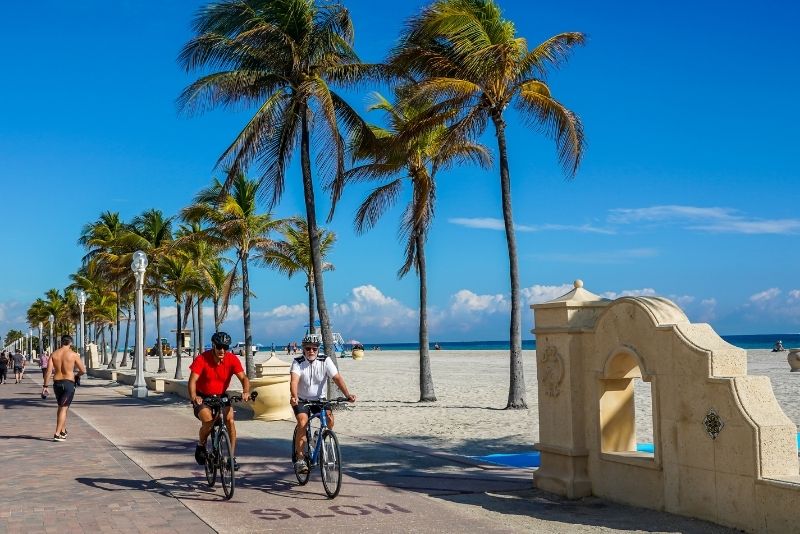 Stretching nearly 2.5 miles along the Atlantic Ocean, the Hollywood Beach Broadwalk is a beautiful oceanfront promenade ideal for walking and biking.
45 – Pick up strawberries at Knaus Berry Farm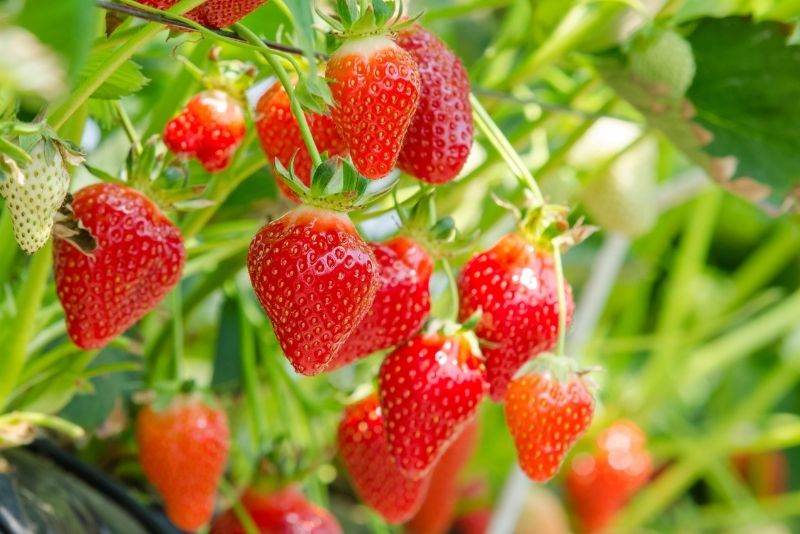 Take the kids strawberry picking at Knaus Berry Farm and have fun filling your basket with tons of delicious fresh berries. Don't forget to bring back home some delicious cinnamon rolls cooked from their bakery.
46 – Watch world-class horse racing at Gulfstream Park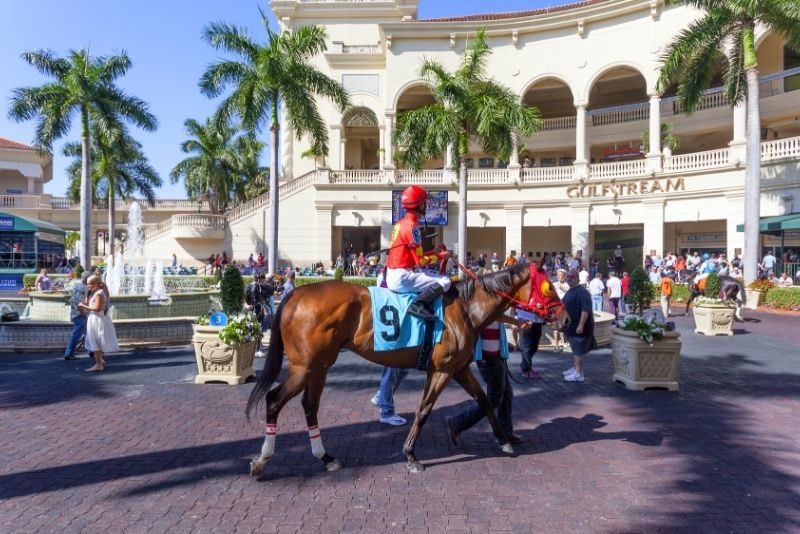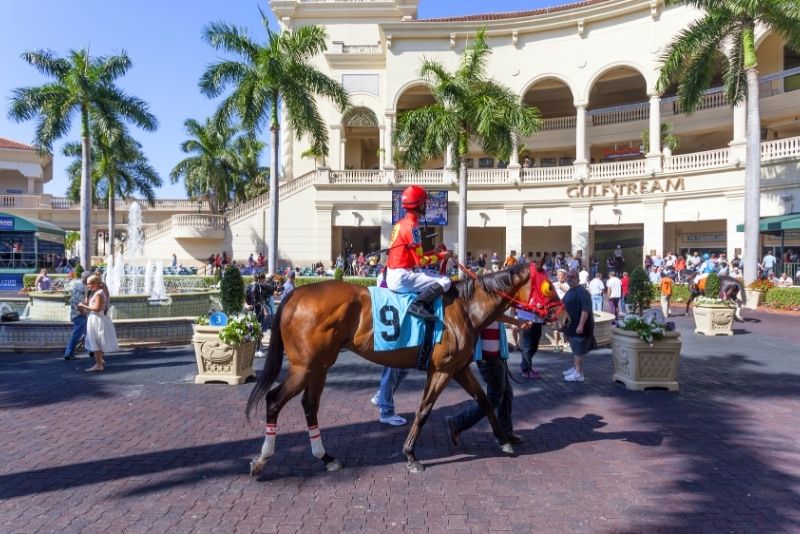 Florida is synonymous with world class horse racing. Make the most of your holiday in Miami and experience a horse race at Gulfstream Park. Nothing beats a day out at the races.
47 – Experience the thrills and spills of a go-kart racing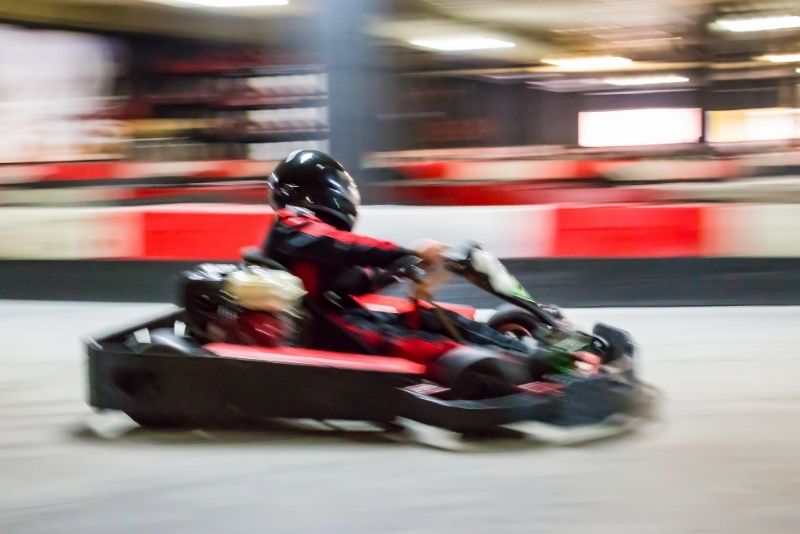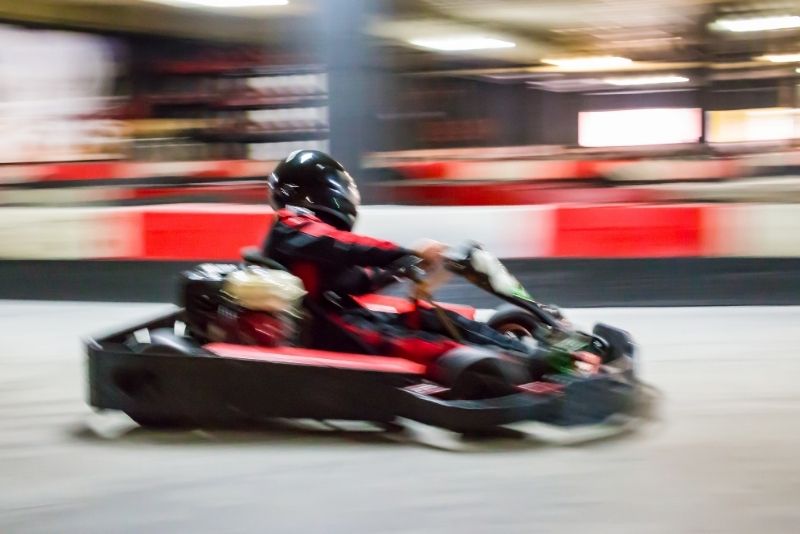 Looking for some adrenaline activities in Miami? Visit K1 Speed and get an adrenaline rush on one of the best go kart tracks in Florida. Enjoy a full day of fun as you drive around the exciting go-kart track.
48 – Try indoor skydiving at Fort Lauderdale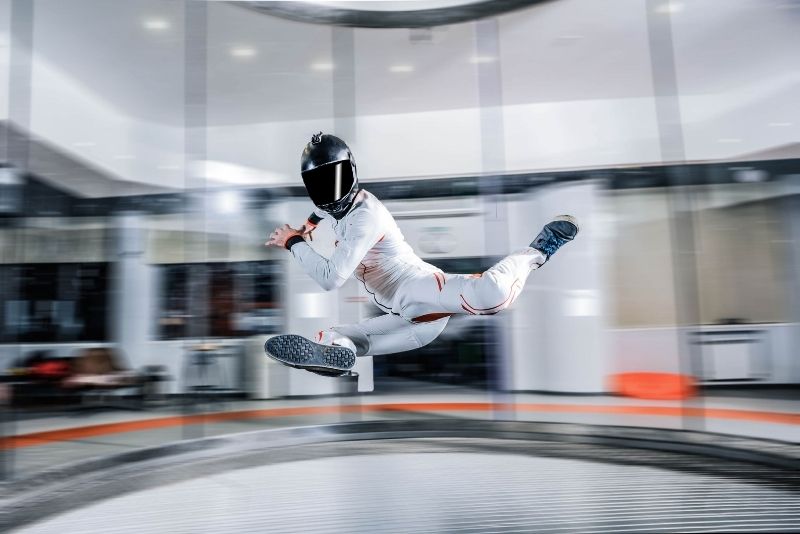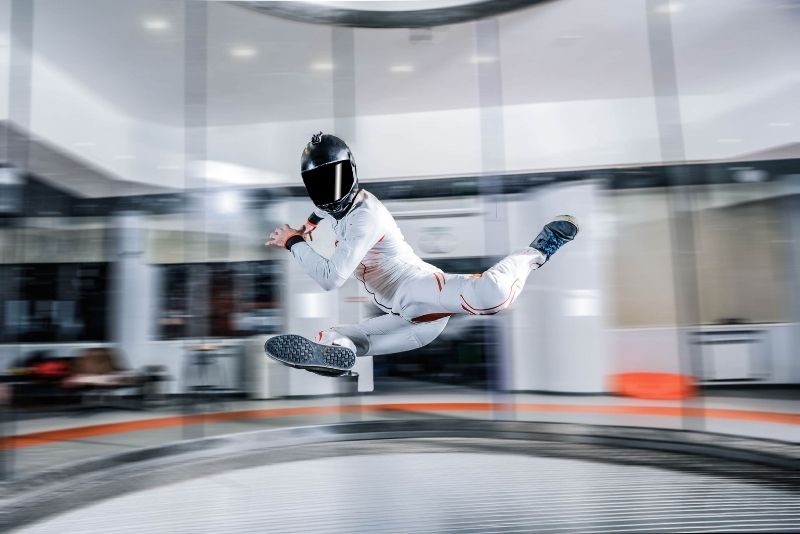 Looking for some unique things to do in Miami? There's more than beaches and boating in Miami. Head to Fort Lauderdale and try indoor skydiving. From children to seniors everybody can fly.
49 – Visit the World Erotic Art Museum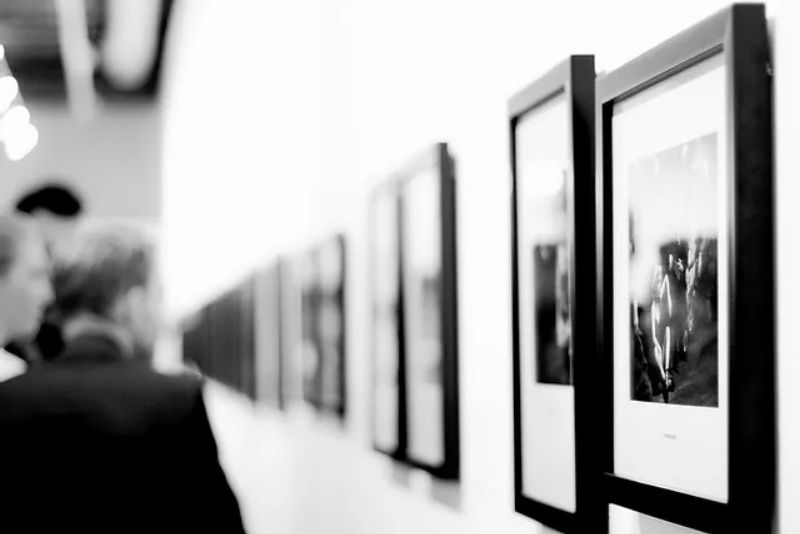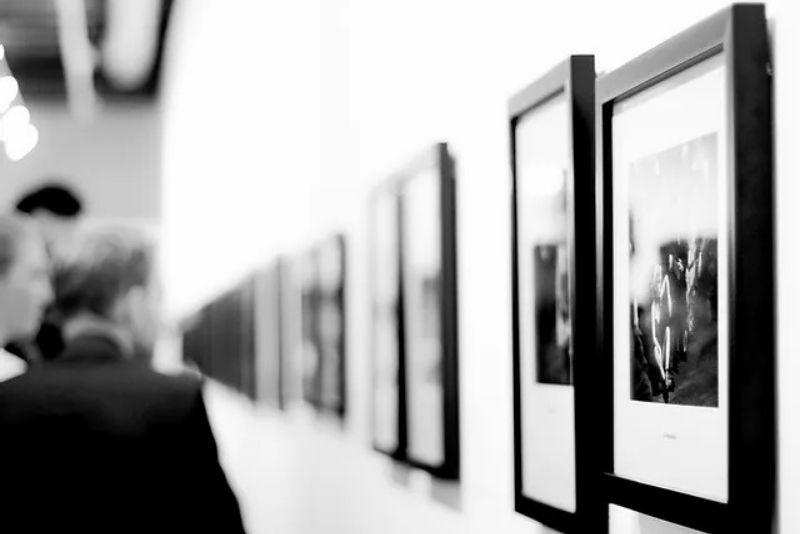 Located in the heart of Miami Beach, the World Erotic Art Museum features the world's largest public collection of erotic art, including sculptures, drawings, paintings, and photographs. It's probably the most stimulating museum in Miami to visit! 🙂
50 – Eat at the legendary Joe's Stone Crab Restaurant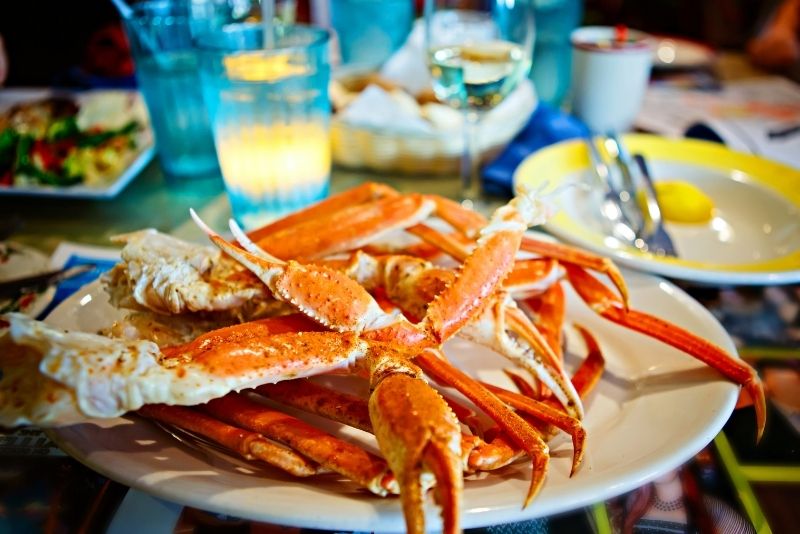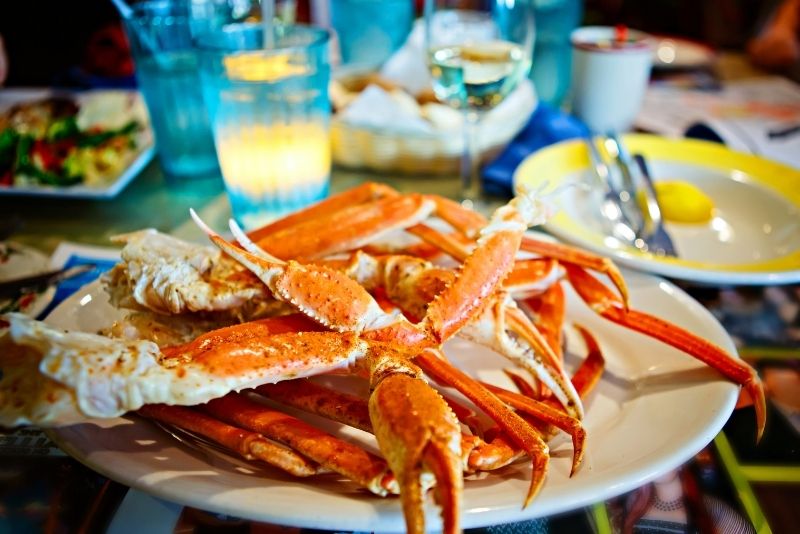 Established in 1913, Joe's Stone Crab Restaurant is a Miami icon and a must-visit restaurant for every foodie. The menu includes phenomenal seafood dishes, including the notorious fresh stone-crab claws. Come early, weekend waits can be three hours long.
51 – Explore HistoryMiami Museum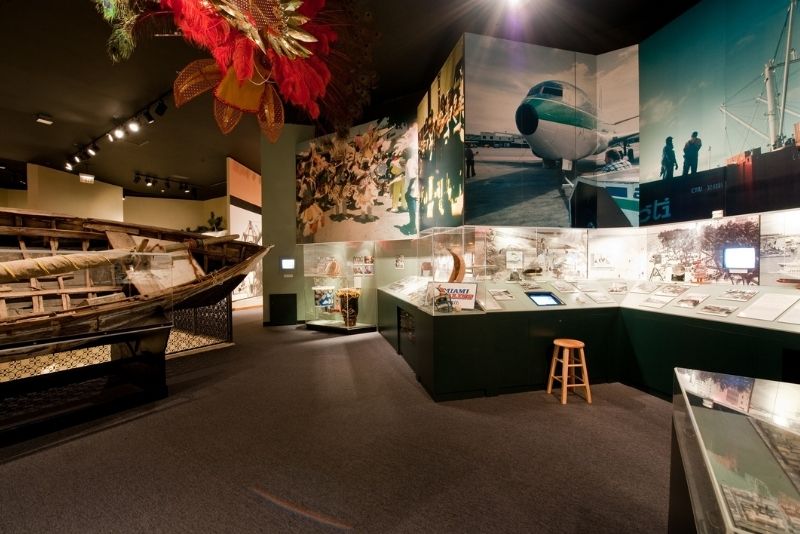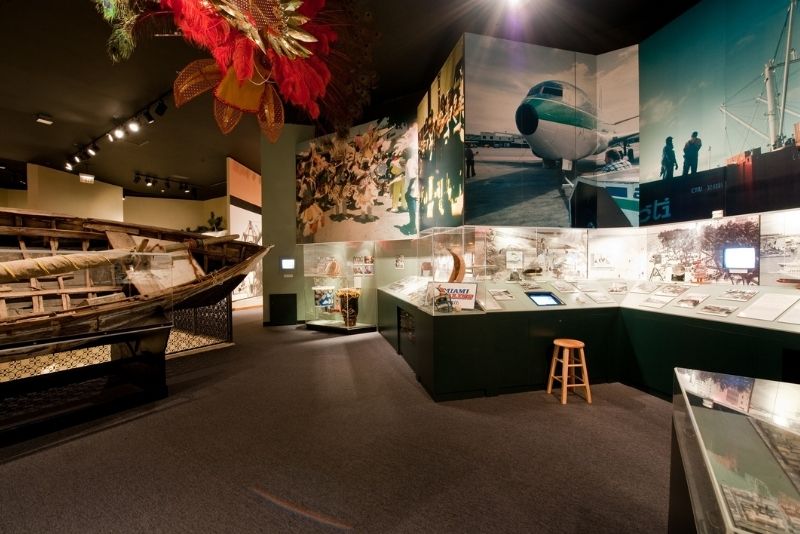 Visit HistoryMiami Museum – Florida's largest history museum and learn more about the history of South Florida. The museum displays artifacts, archives and manuscripts dedicated to telling Miami's unique and rich history. Guided visits are available by reservation.
52 – Dip into history at the Venetian Pool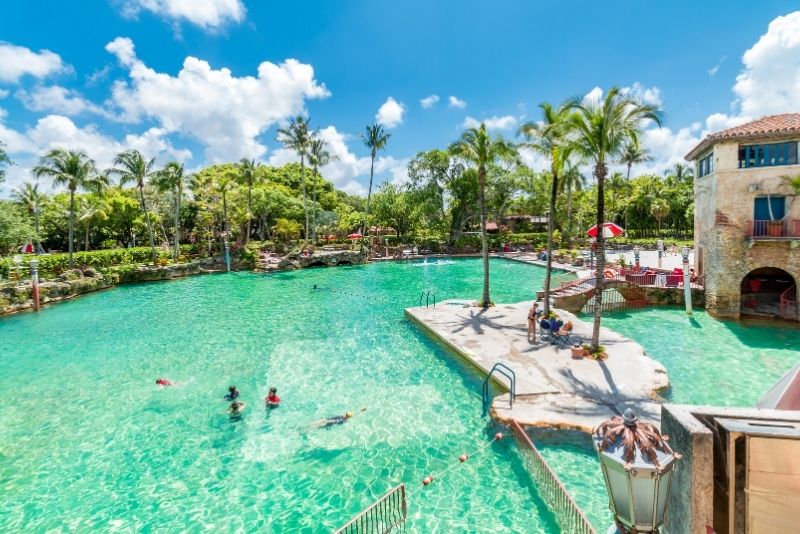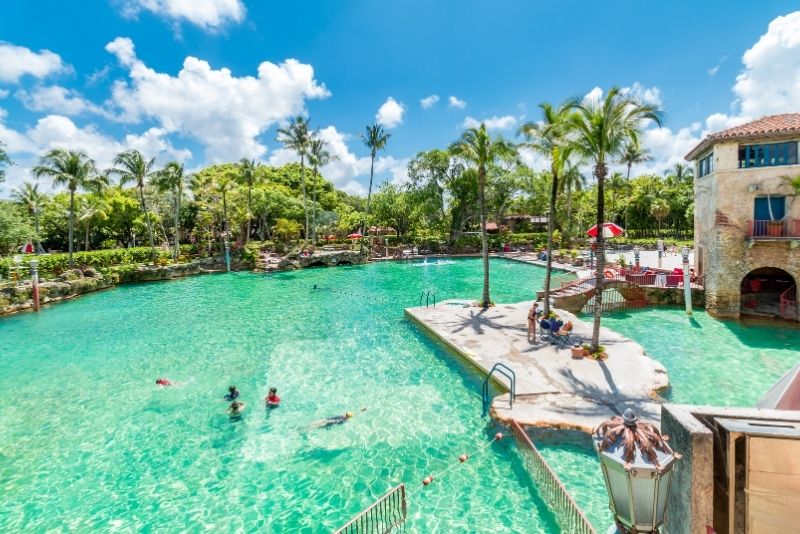 Looking for a nice place to cool off? Situated in Coral Gables, the Venetian Pool is a Venetian-style lagoon carved out of coral rocks. Opened in 1914, this stunning landmark allows you to soak up a historically rich experience along with freshwater and some sunshine.
53 – Have fun at Matheson Hammock Park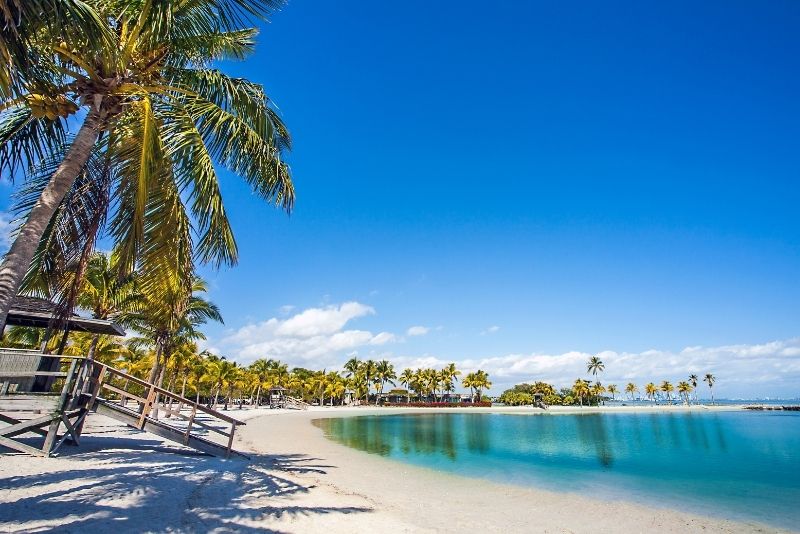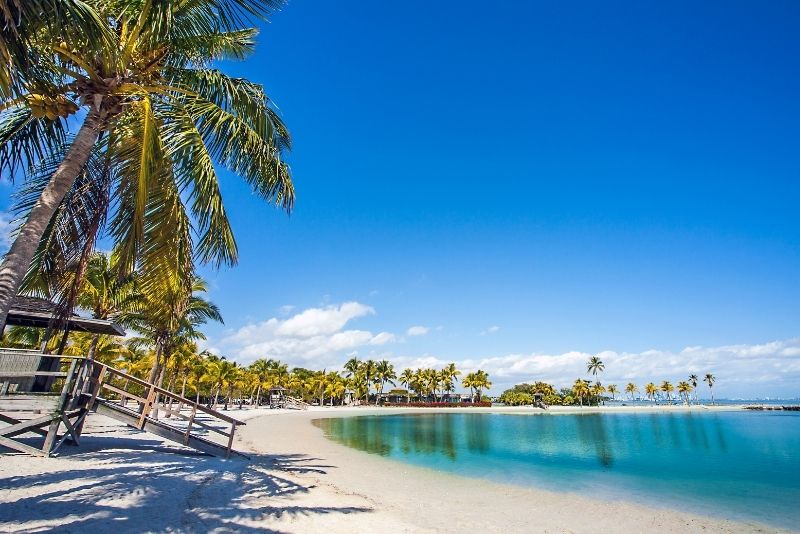 Matheson Hammock Park is a beautiful 630 acres urban park offering many sports opportunities.  and an ideal place to enjoy watersports such as swimming, kayaking, or kitesurfing. If you just wish to relax, find a shady spot on the sand beneath a palm tree.
54 – Go on a deep-sea fishing tour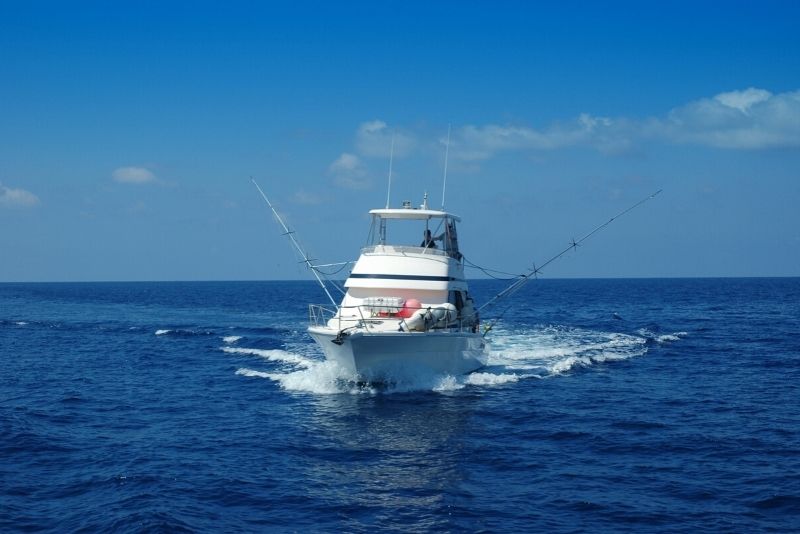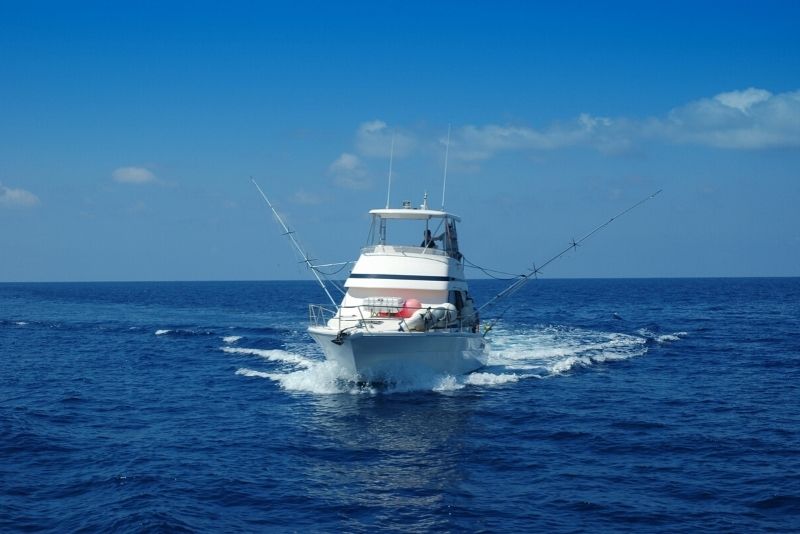 Thanks to its prime location, Florida is one of the best spots in the world for deep-sea fishing. Enjoy a fantastic fishing boat tour and experience the thrill of deep-sea fishing off the coast of Miami with your friends or family. You will have the chance to encounter tarpons, sailfishes, snooks, red drums, snappers, and mackerels, to name a few.
55 – Party at Mango's Tropical Cafe, South Beach's sexiest nightclub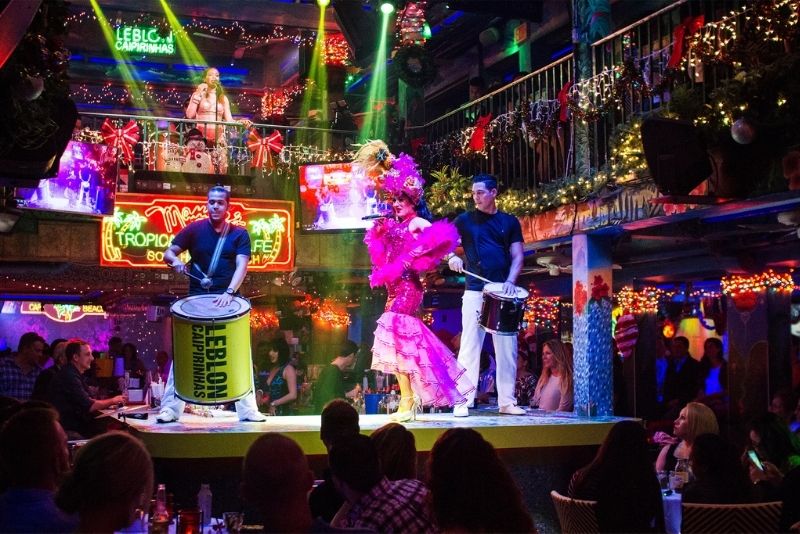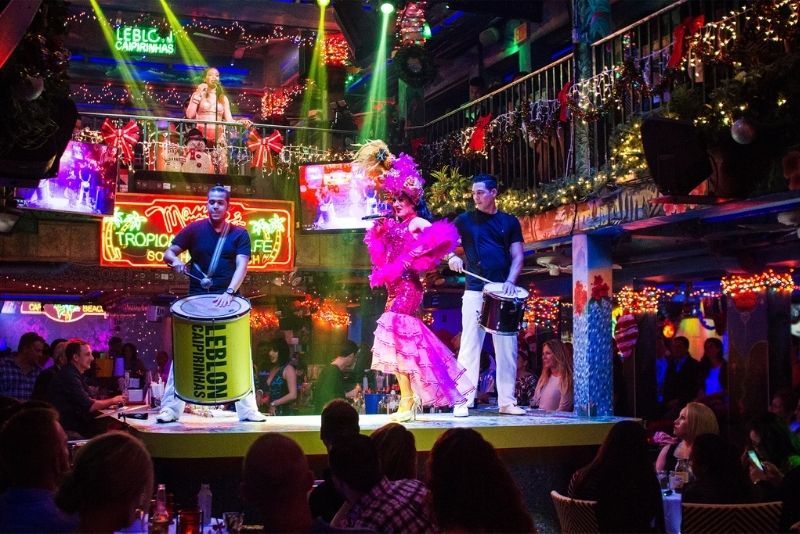 Discover the magic of a mythical Miami venue in South Beach. Mango's Tropical Cafe is Miami's hottest spot to enjoy an evening with award-winning cuisine and awesome live entertainment with a Latin flair. Sensual and spectacular, this dinner show will take your breath away and leave you dazzled.
56 – Onyx Bar at Gianni's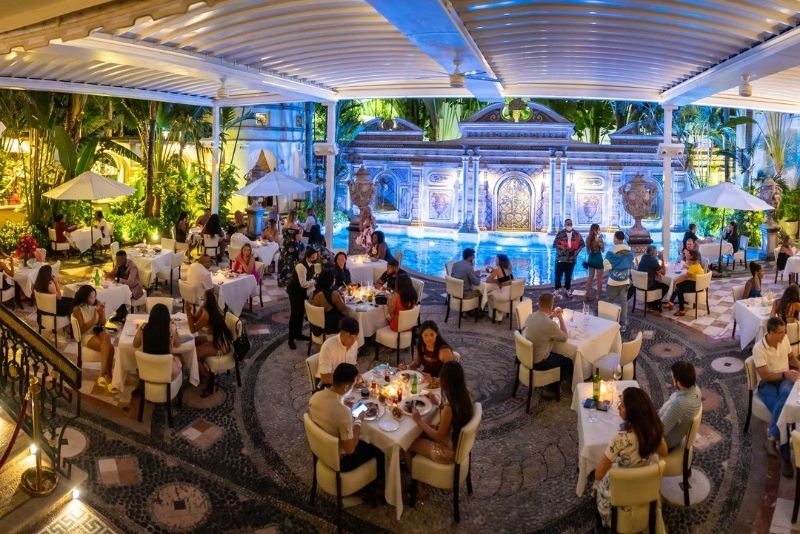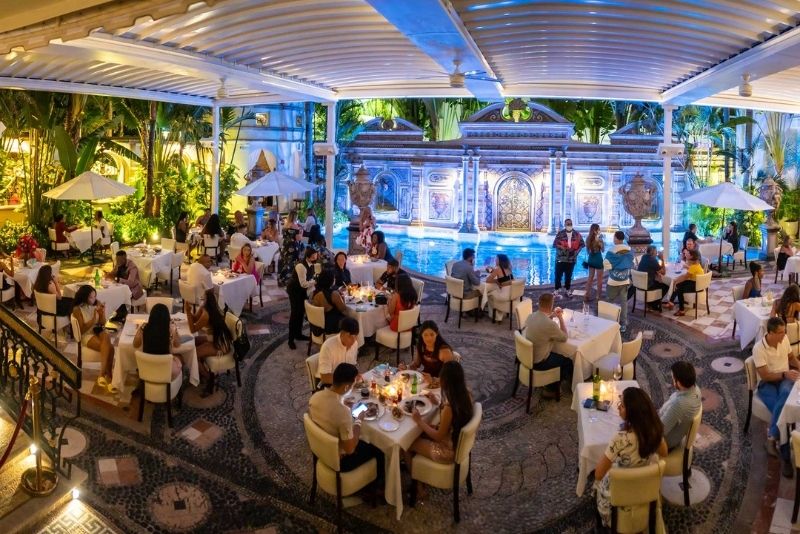 Located in the former Versace Mansion in South Beach, Gianni's restaurant offers a delicious blend of Italian cuisine and wine selections, served in a one-of-a-kind historic setting. In the history-steeped dining room, or under the stars poolside, this restaurant offers a unique gastronomical experience.
57 – Discover the Ancient Spanish Monastery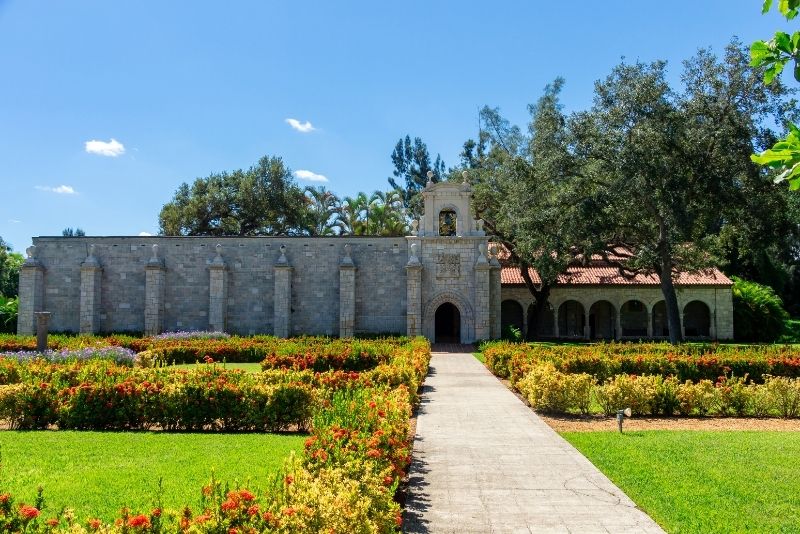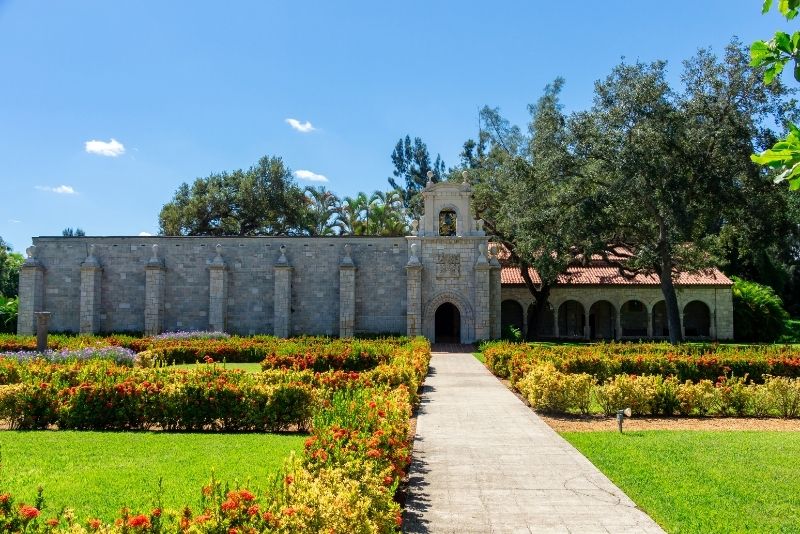 Visit the Ancient Spanish Monastery and discover its gardens for a relaxing walk through the grounds. Built-in Spain in 1141 and brought to Miami in the 60s, the Ancient Spanish Monastery is an absolute must-visit landmark for every history buff.
58 – Wander around Bayside Marketplace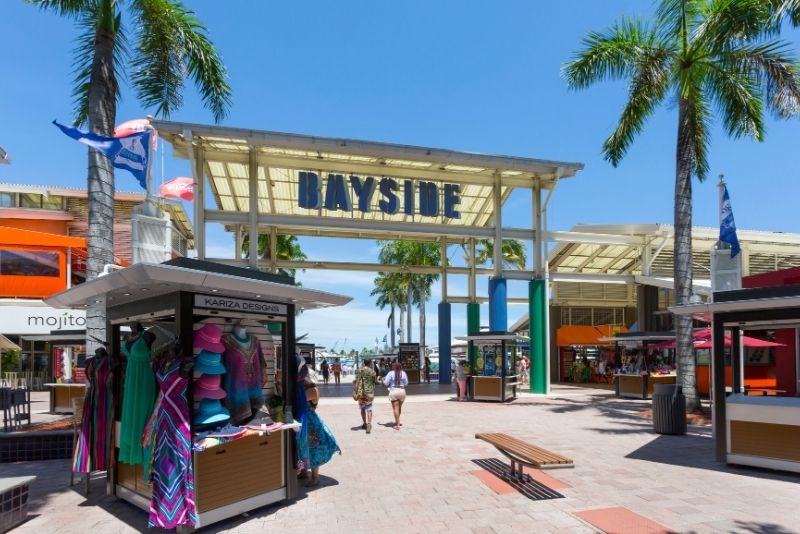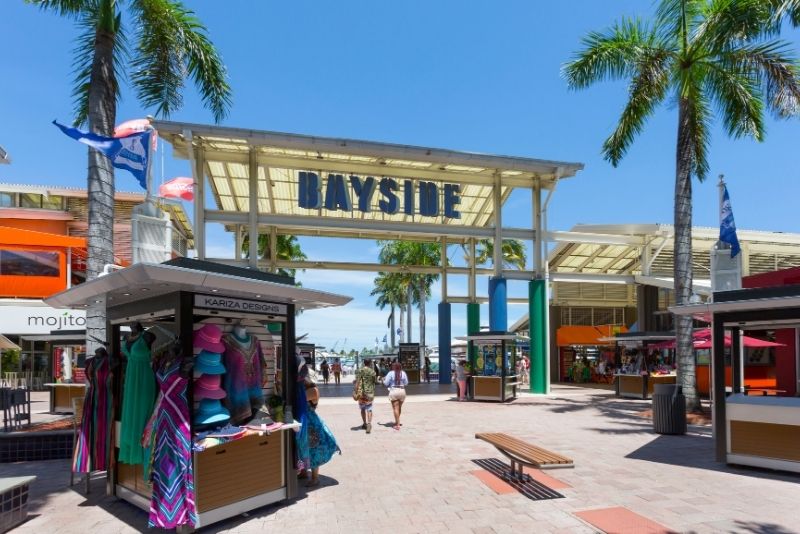 Situated along the banks of Biscayne Bay in the heart of Downtown Miami, discover Bayside Marketplace, a fantastic waterfront entertainment, dining, and shopping complex.
We hope you enjoyed our selection of fun and unusual things to do in Miami. Do not hesitate to comment below if you know other cool activities to recommend. Enjoy Miami and have fun!