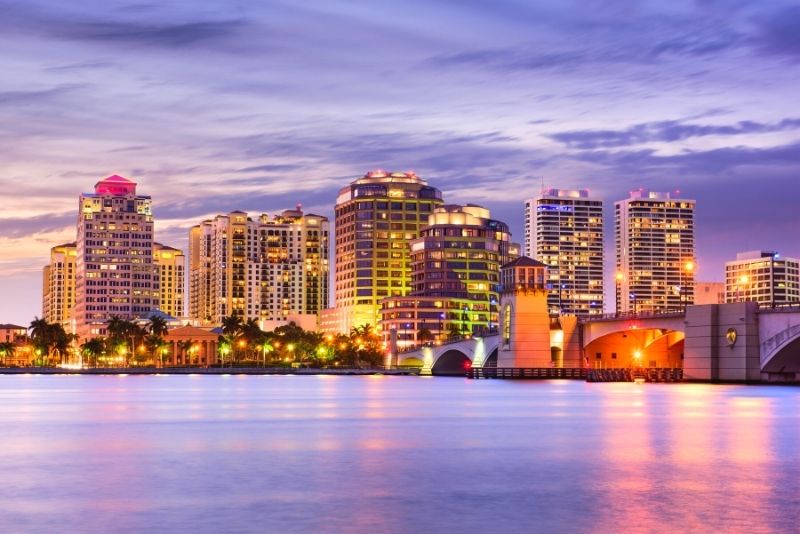 Heading south for a much-needed summer vacation? Craving that feeling of soft sand between your toes? Then look no further than West Palm Beach, Florida — the perfect tropical getaway.
Plenty of sun-worshipping, poolside lounging and outdoor dining options are available at the beautiful beachfront resorts in West Palm Beach. Then, when you're done hitting the sand and surf, head downtown for a meal at an ocean-view restaurant or rooftop bar — before exploring all that this family-friendly city has to offer: museums, galleries, adventure tours and more.
This flourishing urban center is a hub of cultural treasures, divine food, and has the best beaches one could ask for (we won't spoil it for you though, you'll have to keep reading). The city — and the surrounding Palm Beach County — is teeming with activities, so if you're looking to explore all the things to do in West Palm Beach, you've come to the right place.
1 – Kayak your way along the Intracoastal waterway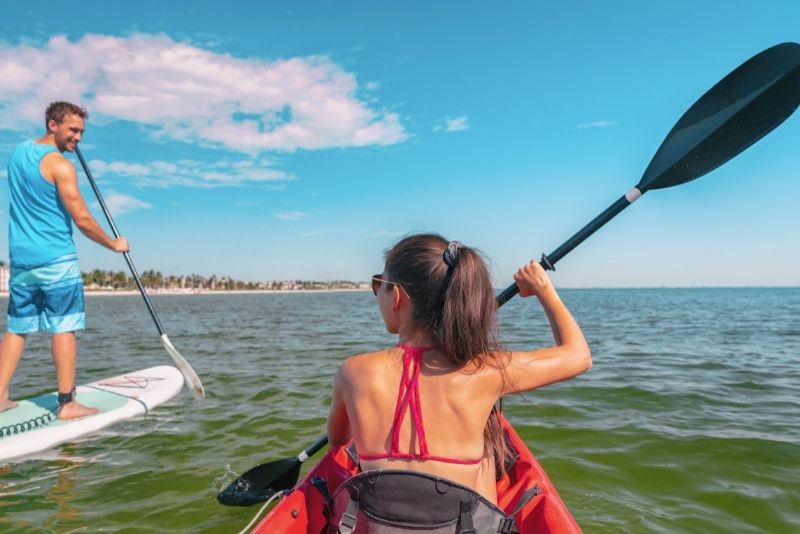 From murky mangroves to the calm and protected Intracoastal waterway, West Palm Beach has it all, making the region ideal for kayaking, paddling, and canoeing. There are various routes from which adventure-loving travelers can kickstart their kayaking trips, with the beautiful Riviera Beach, Peanut Island and Loxahatchee River being just a handful.
While there's no shortage of guided excursions, you're more than welcome to simply rent your own kayak and go at your own pace too!
2 – Shop your heart out at Rosemary Square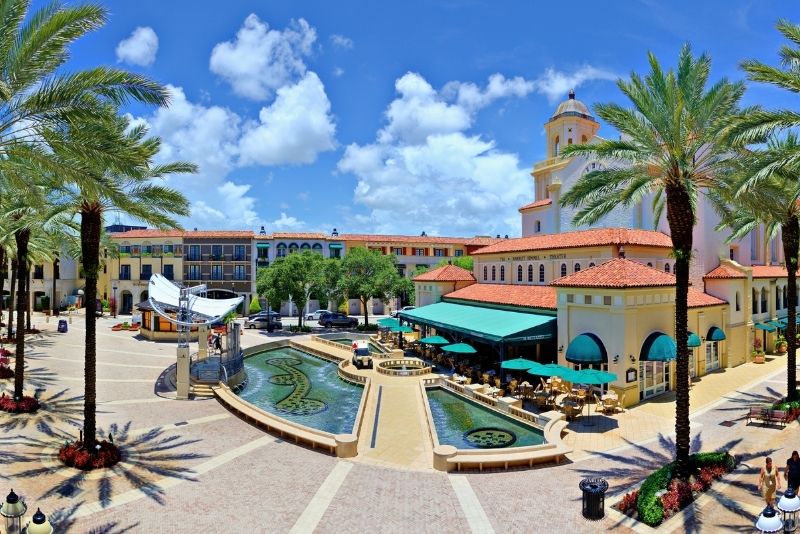 Looking for a good shopping spree? This upscale shopping center downtown contains over 60 restaurants and outlets (hunting for bargains, anyone?), as well as swanky offices and boutique apartments.
So, if you feel like splurging a bit of money during your vacation or trading the outdoor activities for a casual movie night in the theatre, this is the place to go!
3 – Visit the National Navy UDT-SEAL Museum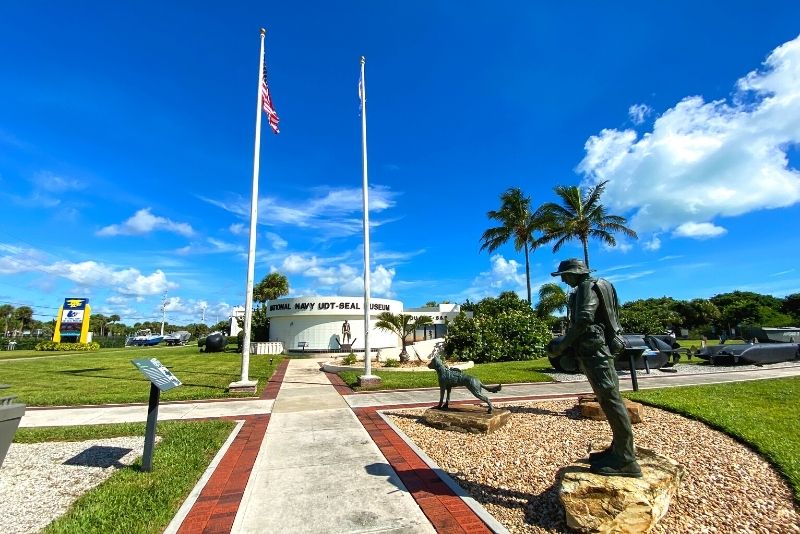 A visit to the National Navy Seal Museum blends entertainment with education — through the various exhibits, you're bound to gain a wonderful insight into the lives, training regimes, previous missions, and mindset of the US SEAL teams.
All of the artifacts preserved at the museum narrate the story of their services and experiences, from the early days of World War II up to the modern day.
4 – Plan a trip to Palm Beach Zoo & Conservation Society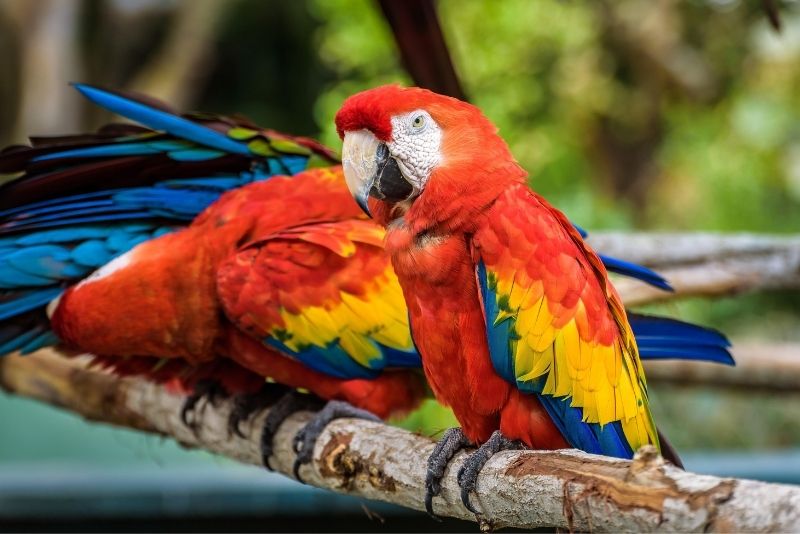 Located at the green-soaked Dreher Park, this not-for-profit zoo houses approximately 550 animals of all different adorable (sometimes odd) shapes and sizes, belonging to some 150 different species from near and far.
The zoo is based on 150 acres of lush tropical land and divided into sections named after different countries — step inside and you'll uncover animals from that specific region, so have fun hopping from one destination to the next! Be sure to wear comfortable shoes.
5 – Get a little cute with a sunset cruise
In need of a romantic escape? Looking to earn a few brownie points? Then a sunset cruise trip (particularly one that heads out toward blissful Jupiter island) is a perfect way to end a busy day.
Enjoy glimpses of lighthouses and beachgoers as you take in the sparkling waters around you, and don't forget to snap a few photos!
6 – Water ski at Okeeheelee Park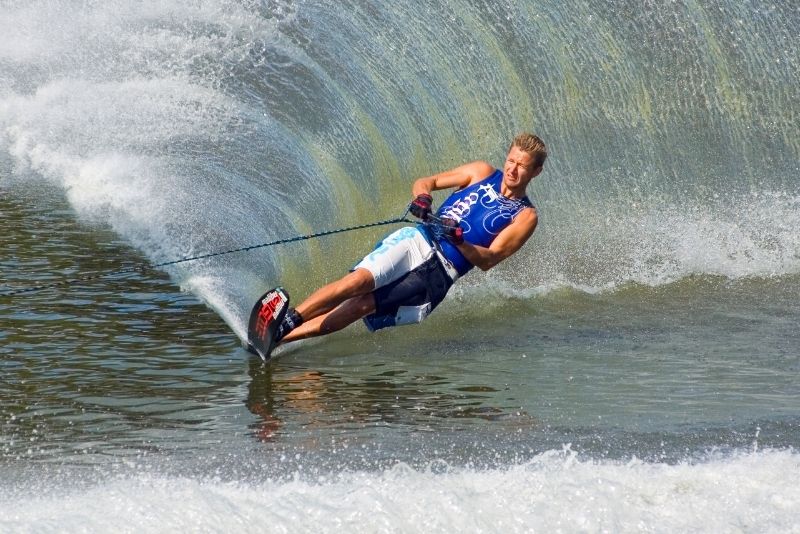 Okeeheelee Park is jam-packed with action, so for all you outdoorsy types, this one's for you!
As far as the main attractions go, the park includes two lakes that allow boating, fishing, and high-octane water skiing.
Still craving more? Well, the plethora of amenities also features trails for biking and running, picnic spots, a tennis court, a perfectly-manicured golf course, a baseball field, a nature center, and a whole lot more.
7 – Throw down a picnic rug at Manatee Lagoon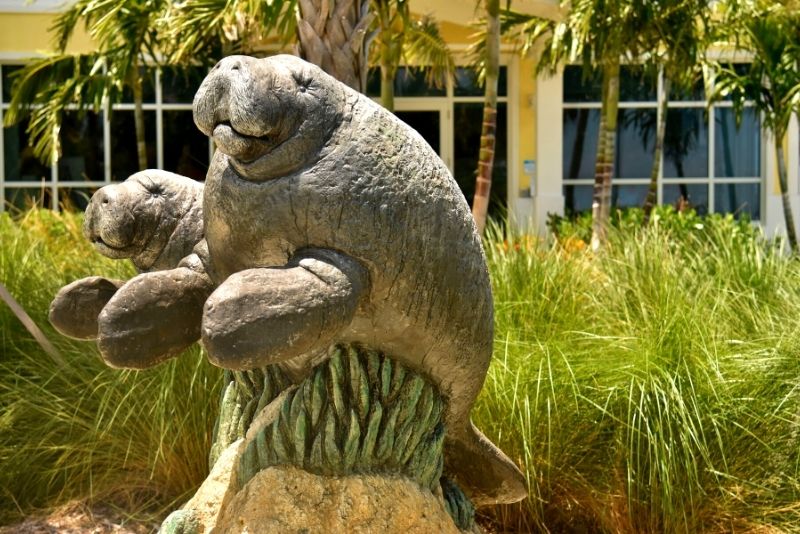 Big blubbery manatees are hands-down one of the most loveable sea creatures around, which explains why Manatee Lagoon is amongst the most tourist-friendly things to do in West Palm Beach!
Renowned for offering a host of family-friendly outdoor amenities, including educational centers, an observation deck for wildlife watching, and a gift shop, the Lagoon seldom disappoints.
8 – Soar above the coastline with an airplane tour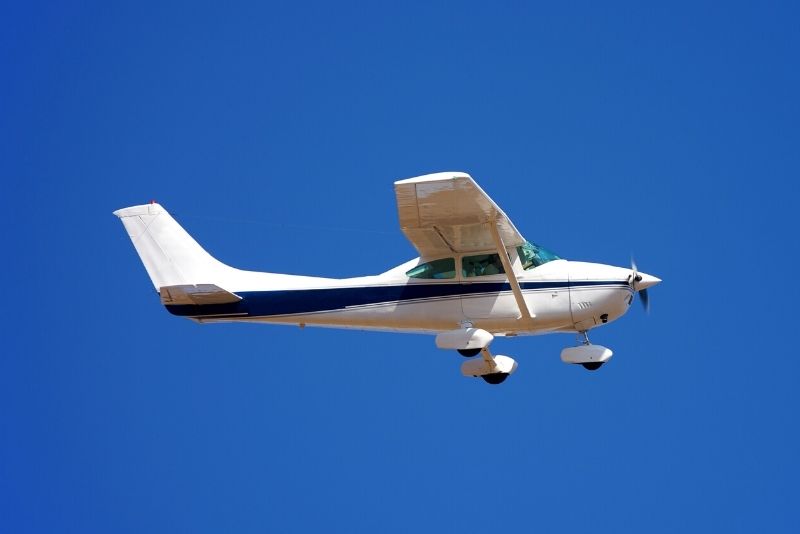 Any budding Mavericks in the crowd? An airplane or helicopter tour is undeniably one of the most majestic ways of exploring any city, and that statement couldn't ring truer in West Palm Beach.
From thousands of feet up above the shore, you'll get a never-seen view of the towering hotels, busy streets, golden shoreline, and surrounding area.
Looking for something more hands-on? You can also book a special session for aircraft lessons to live out any dreams of being a pilot!
9 – Take a selfie at the Worth Avenue Clock Tower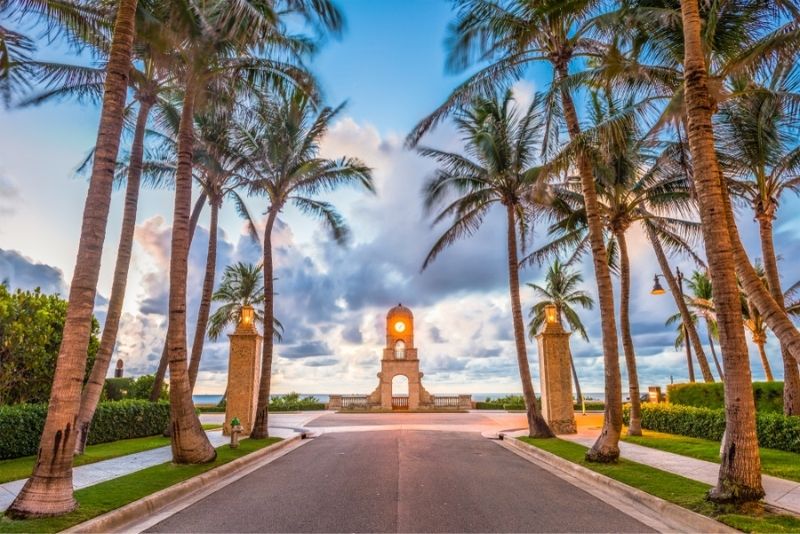 Sitting right at the entrance of Worth Avenue, the postcard-worthy tower is a famous landmark held in high esteem by the locals.
So if you want to amplify your Instagram travel diary, then the Worth Avenue Clock Tower is just the right place. Despite only being a quick pass-by landmark, missing out on this spot would be the equivalent of visiting New York and not seeing Times Square!
10 – Appreciate international artwork the Norton Museum of Art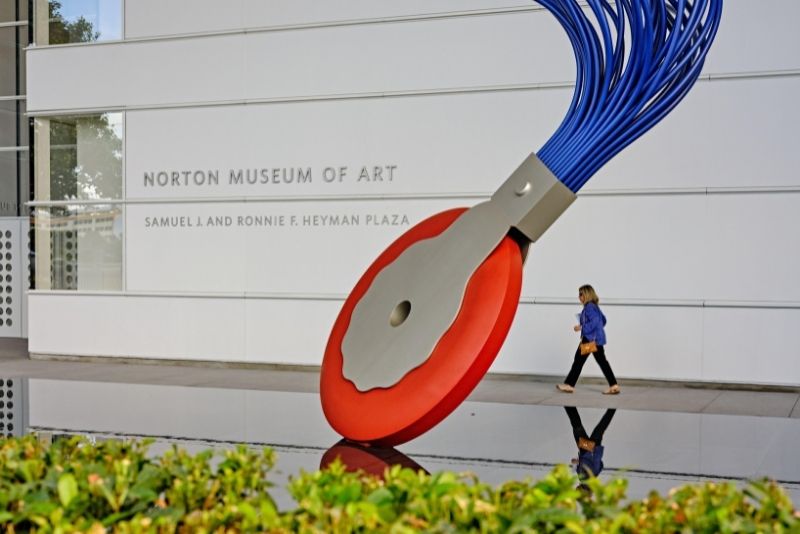 A culture-vulture favorite, this art museum includes an enormous collection of artworks focusing on subjects like American art, Chinese sculpture, and European works.
Main collections aside, the museum also hosts exhibitions of the latest photography and paintings by renowned local artists, dishing up with monthly themes to add a bit of flavor to their presentations — so even if you've visited before, you can always find something new!
11 – Feel the power of a speed boat!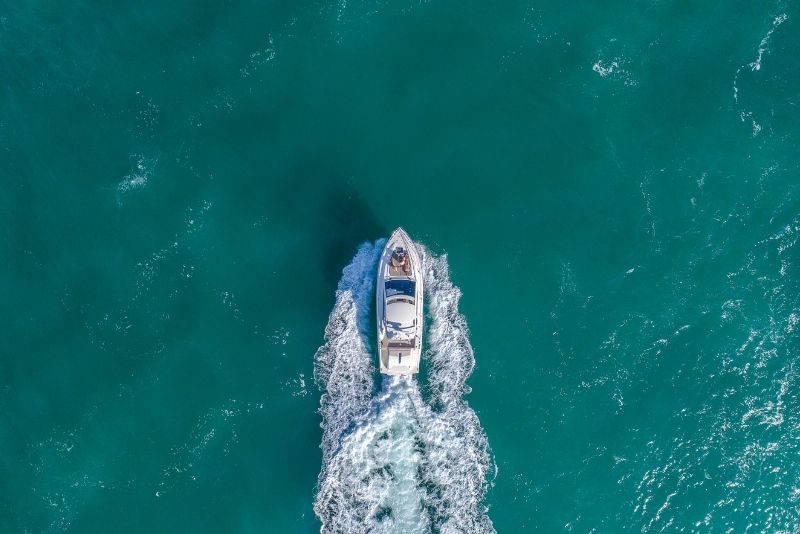 One for the thrill-seekers and speed demons, a jet boat or speed boat ride is the water activity you need to take your West Palm Beach trip to a whole other level!
Perfect for visitors of all ages (though perhaps not those prone to a little seasickness), you can join a jet boat ride or even hire your own for a day.
Either way, buckle up and get ready to feel the wind whipping through your hair as you speed across the water!
12 – Go hiking in Grassy Waters Preserve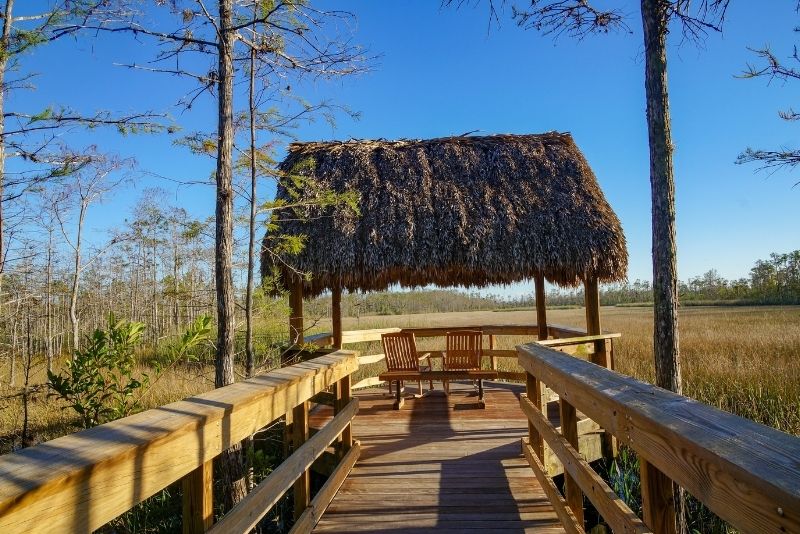 You may not think "hiking" when you think of Florida, but the Grassy Waters Preserve — a wetland ecosystem that supplies fresh water to the inhabitants of West Palm Beach — actually dishes up a handful of noteworthy walks.
Besides spotting a few locals (read: lizards, gators, birds, and the like) and learning about the environment, you can also go on a guided tour or take part in their wildlife programs.
Rounding out the activities, the preserve also includes paddle boating, hiking trails, biking trails, plenty of ideal locations for bird watching, all within what can only be described as a breathtaking landscape.
13 – Explore the beauty of the Mounts Botanical Garden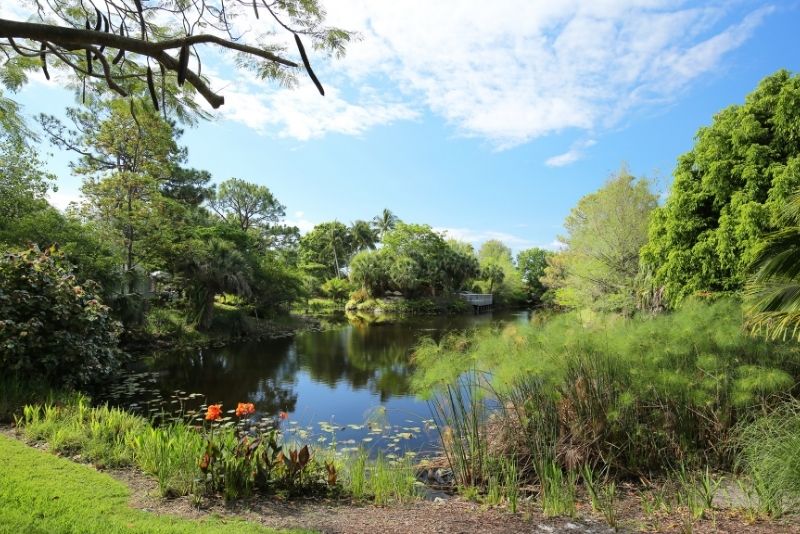 A longstanding favorite for locals and tourists alike, the Mount Botanical Garden is the oldest and largest botanical garden of Palm Beach County.
Full of color and fresh scents, it houses about 2000 species of plants, including both tropical and subtropical.
Since the land of the park has been categorized into particular sections, it's easy to grab a map and check out all it has to offer at your own pace!
14 – Try parasailing!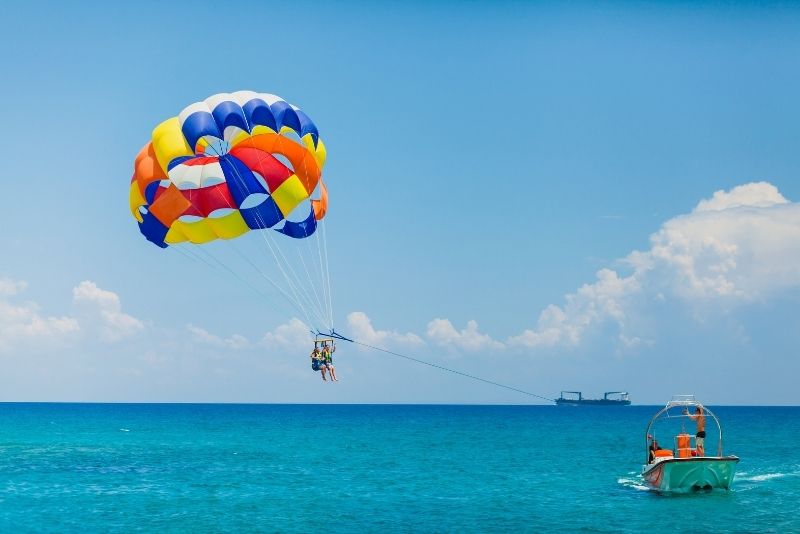 There's something undeniably thrilling about being lifted high above the ground, with nothing but wind and sky all around you.
And if it happens to be over one of Florida's gorgeous coastlines? Even better. If that sounds like your idea of fun then a parasailing tour is just what you need!
With experts joining you every step of the way, even if you've never
15 – Visit a secret bunker in Peanut Island Park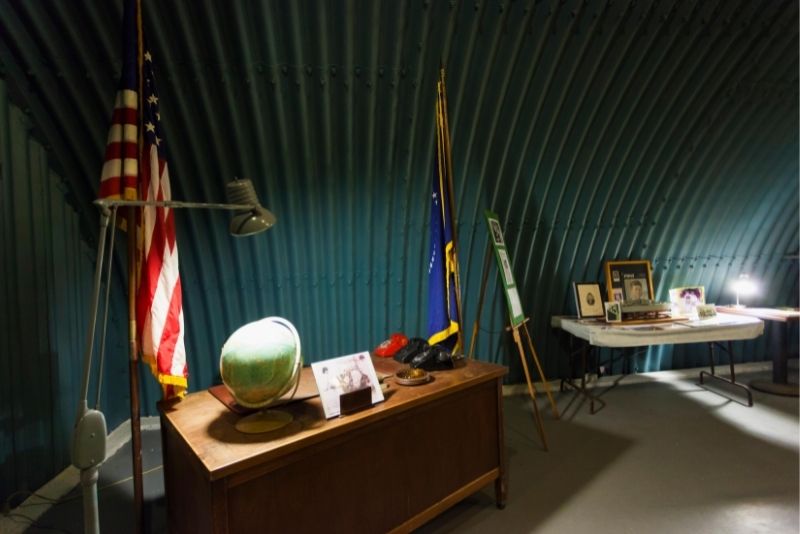 A brilliant place to cool off on the sizzling summer days, this tropical park occupies a space of 80 acres and provides a swimming area, vacant spaces for cutesie picnics, barbecue pits for a royal roast, and paved pathways to wander.
There is fresh and clean water where you can spot numerous colorful fish and a wide variety of water activities, so get ready for a full day!
Don't miss the former secret bunker built for President John F. Kennedy – a must-visit for any first-time visitors.
16 – See a performance at the Kravis Center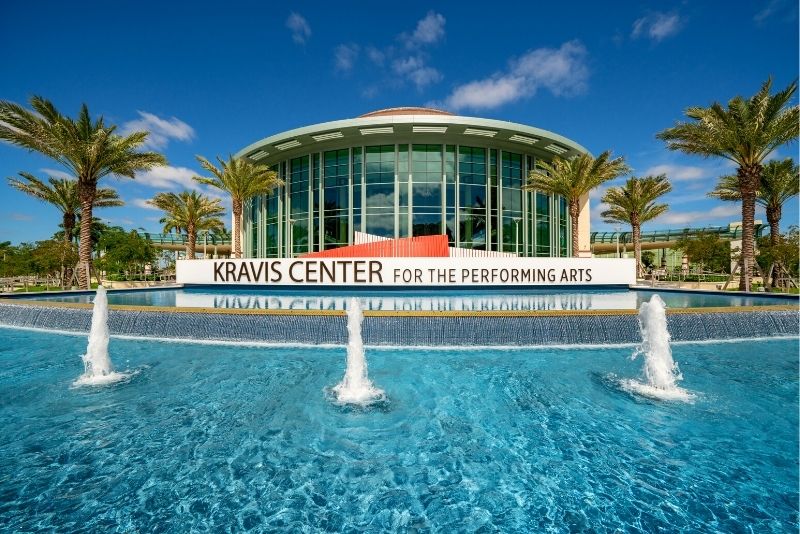 Looking for some nightlife after a day at the beach? The Kravis Center (for the Performing Arts) in the Downtown area welcomes all kinds of lively entrainment; from Shakespearean plays to Broadway musicals, it's all here!
The center includes an event hall, a black box theatre, and a performance theatre — across the three, the management puts together a riveting lineup of award-winning musicals and plays each month, so keep your eye out for the next show!
17 – Try out wakeboarding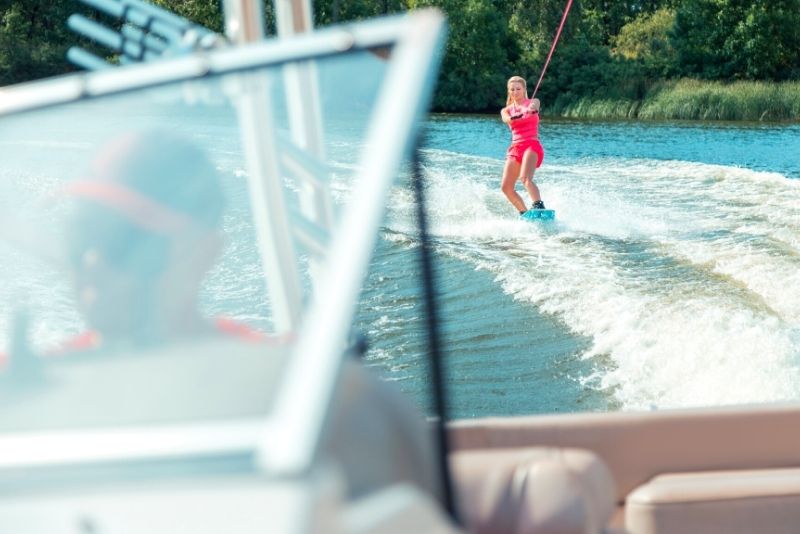 Thrill-seekers, this is for you (you're spoiled for choice here, obviously).
Undoubtedly, wakeboarding is one of the most fun and exciting things to do in West Palm Beach on a day of sunshine.
To get started, all you need is a board and some sturdy shoes (wakeboarding is not for the faint of heart), plus someone to help tow you along.
The next part? Just enjoy! The ride across the water will be smooth, so no worries about falling off or anything like that — just focus on having fun while you whizz across the surface.
Plan a trip with a group of friends, or book a solo trip at a water sports club.
18 – Burn a few calories at Dyer Park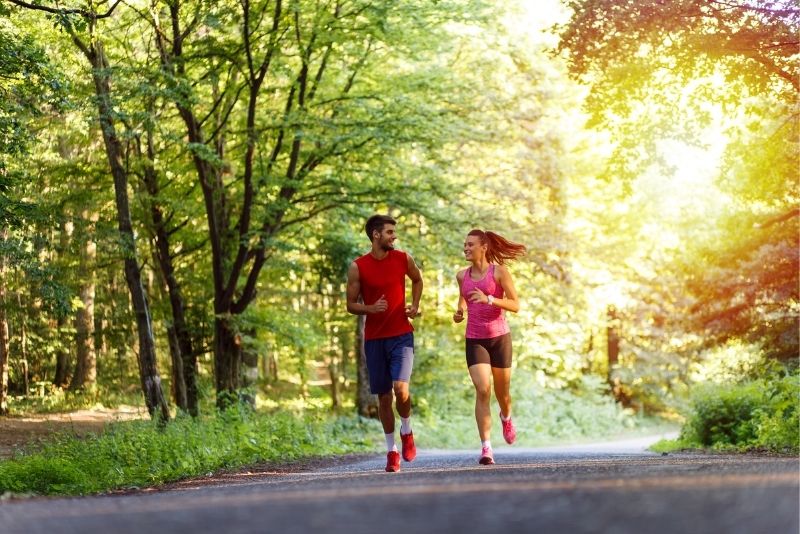 A popular green space that provides fields for baseball, football, softball and a playground for kids, about 15 minutes from West Palm Beach, Dyer Park is a simple yet vibrant outdoor space ideal for a quick jog, leisurely stroll or grassy picnic.
Full of energy and excitement, yet not overblown with tourist crowds, you can easily spend an afternoon here.
19 – Visit the Henry Morrison Flagler Museum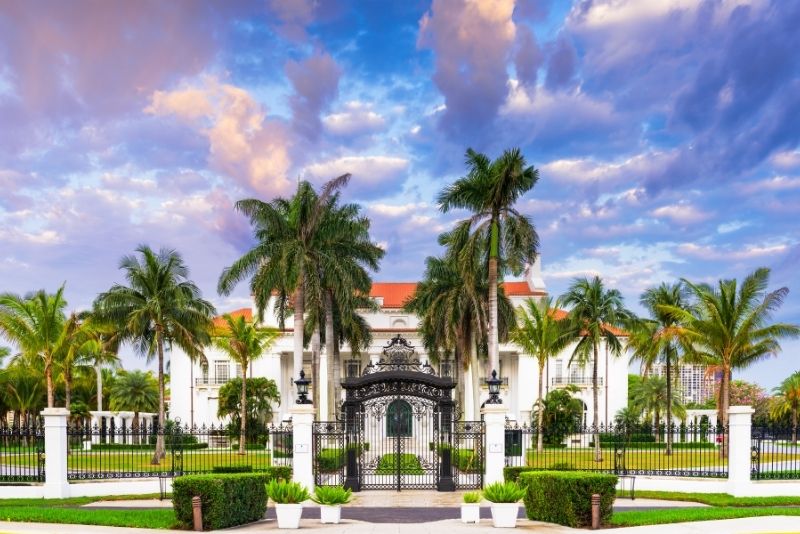 Looking for a historic landmark that quenches the thirst for unique architecture too? Look no further than the Henry Morrison Flagler Museum!
Set inside an absolutely stunning 100,000 square foot Gilded Age mansion that sits inches away from the shoreline with enchanting gardens to boot, this sprawling place offers guided tours, houses exhibitions, and hosts galas and balls on the occasion too.
20 – Surprise the youngsters with a Lion Country Safari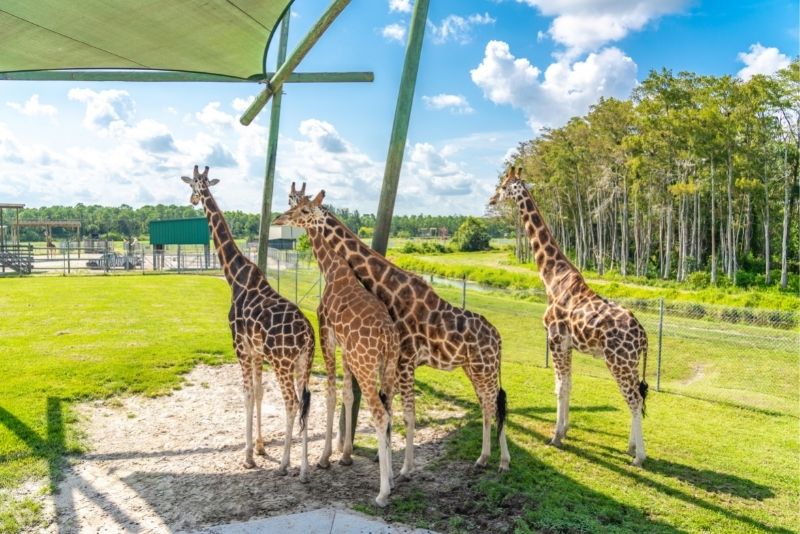 Who says you need to head to the Serengeti, right? This one-of-a-kind drive-through safari park and amusement park contains over 1,000 animals and is only a 30-minute drive from downtown.
As the first cageless zoo in the US, the Lion Country allows majestic animals like giraffes, zebras and rhinos to roam freely while the visitors drive through the park in their cars.
It's safe to say you need to see these animals up close to really appreciate their size — traditional zoos just don't do them justice.
21 – Saddle up for a horseback riding adventure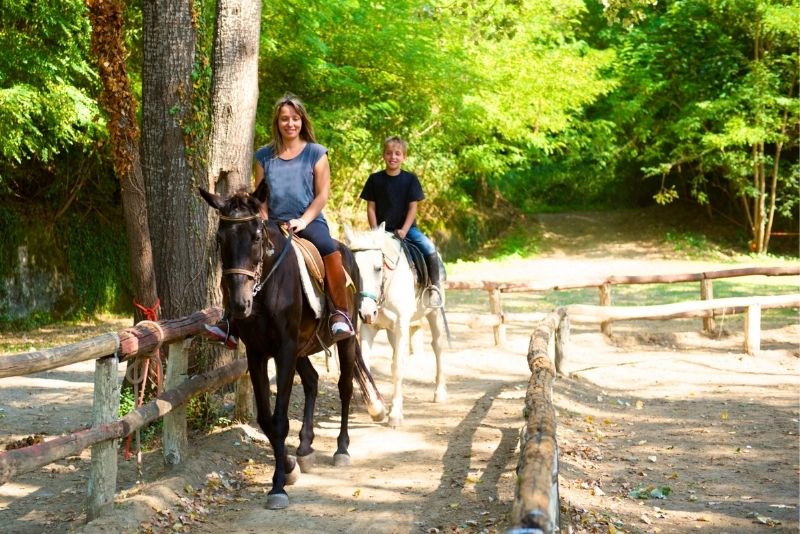 Whether you're young of age or young at heart, horseback riding in West Palm Beach at any scenic farm (such as the Fantasy Blue Farm), ranch or academic center will surely be a memorable experience.
Depending on your budget and schedule, you can go solo or book a half-day or full-day tour alongside an instructor.
Never ridden a horse before? Fret not, because after the friendly trainers show you the ropes you'll be galloping along in no time!
22 – Make some new friends at McCarthy's Wildlife Sanctuary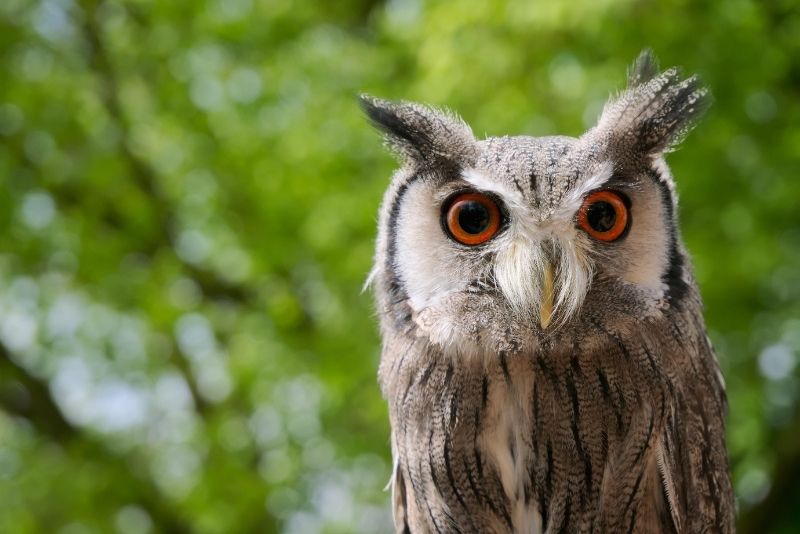 Sure to tug on the heartstrings, McCarthy's Wildlife Sanctuary rescues animals from unfavorable situations and helps to nurse our gorgeous creatures back to full health.
Sitting about 16 miles northwest of downtown West Palm Beach, the sanctuary offers regular guided tours to visitors, letting them get up close and personal with some of the 170+ animals on site.
Not just a meet-and-greet though, the tours are highly educational, full of insights into the happenings of the rehab clinic and recovery room.
23 – Encounter nature at the Winding Waters Natural Area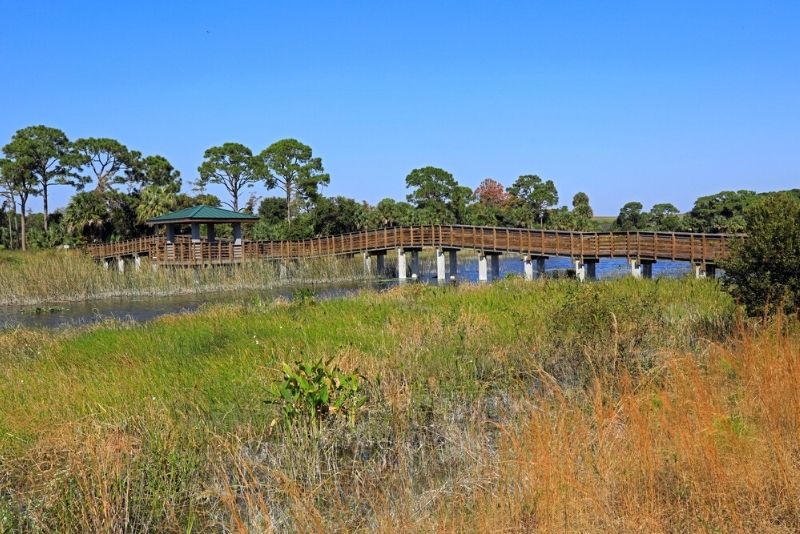 For a tranquil experience with nature, add the Winding Waters Natural Area to the bucket list and get that much-needed break from the hustle and bustle of the main tourist draws.
Home to countless fish, birds, and butterflies; the marshy, swampy, 548-acre inland reserve also boasts a kayaking route and walking path tour, allowing visitors to quietly explore the serene beauty.
24 – Grab dinner at the Jupiter Inlet Lighthouse & Museum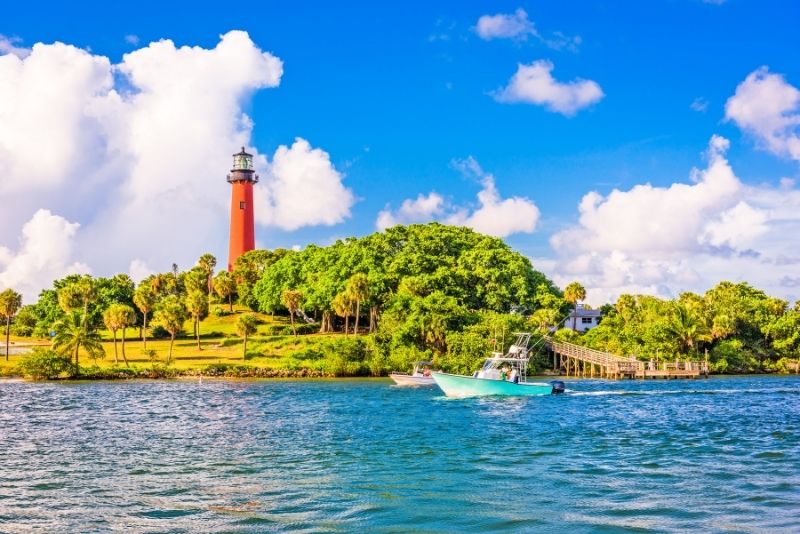 This iconic lighthouse has been illuminating the way for sailors since the late 1800s, with its quaint museum adding to the charm.
The winding path through history will take you past replicas of shipwreck models and a working light tower — all amidst an amazing view of Jupiter's coastline!
Take a climbing tour, browse the museum's 5,000-year-old exhibits in a restored World War II building, and check out some of the various historical programs. While in the area, make sure to stop into one of the many waterfront restaurants nearby for a bite to eat.
25 – Get balanced on a stand-up paddleboard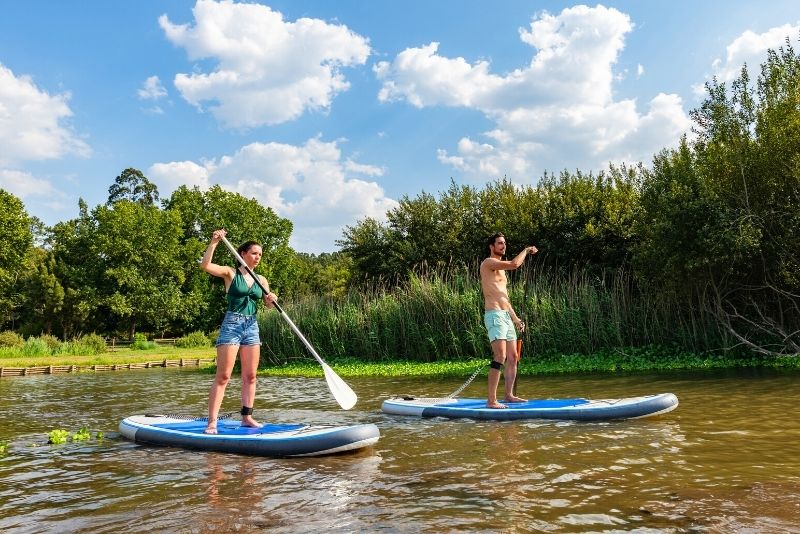 The waters of the West Palm inlets may not be as fierce and choppy as those that face the ocean, but that doesn't mean they aren't still a ton of fun!
A stand-up paddleboard (SUP) is an amazing way to kick back and enjoy both deep-sea views and sunny skies. And with SUP lessons available at several beaches (including the lush mangroves around Singer Island)) through several water sports companies, you can get started on this fun new hobby with ease.
26 – Stop by the John D. MacArthur Beach State Park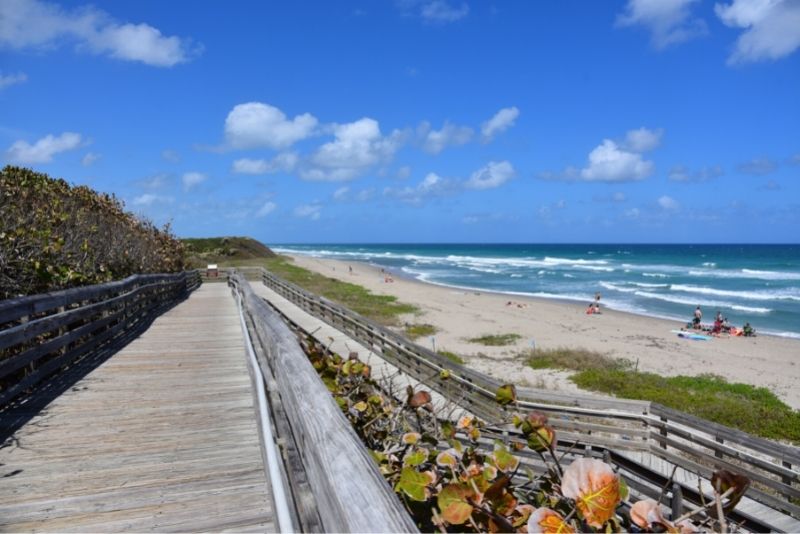 Take a leisurely stroll on the powdery white sands of this gorgeous state park, a popular spot up at North Palm Beach.
Visitors can choose between renting kayaks or paddleboards, playing volleyball with friends by the beach, enjoying some snorkeling in designated areas (including an underwater eco-park), or simply swimming, surfing, or fishing!
Prefer staying dry? Why not arrange a picnic outdoors? And for those who love bird watching, expect plenty of gulls, pelicans and sandpipers to say hello.
27 – Don the lab coat at the South Florida Science Center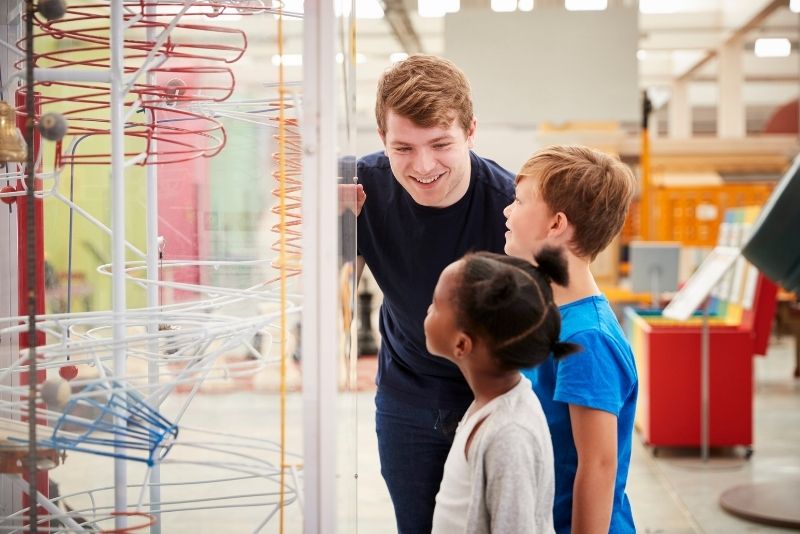 Located in southwest West Palm Beach next to the Palm Beach Zoo & Conservation Society, this science center aims to educate the masses about how much fun science can be — and it executes that goal to a tee.
Ideal for families, the center showcases interactive exhibits; hosts a planetarium, an aquarium, a mini-golf course; and also puts on an array of camps and community-organized events.
28 – Plan a night out at the Palm Beach County Convention Center

With a variety of indoor and outdoor venues, this multi-million dollar complex is more than just your average event space. In addition to hosting events such as business conferences, trade shows, exhibits, and banquets; the convention center also boasts an array of fun activities for everyone – children to adults alike!
Across the street, you'll find a diverse selection of busy bars, shops for all budgets, and restaurants with portions the size of your head; so if you're in the area, it's worth a stop.
29 – Get to know the marine life at Phil Foster Park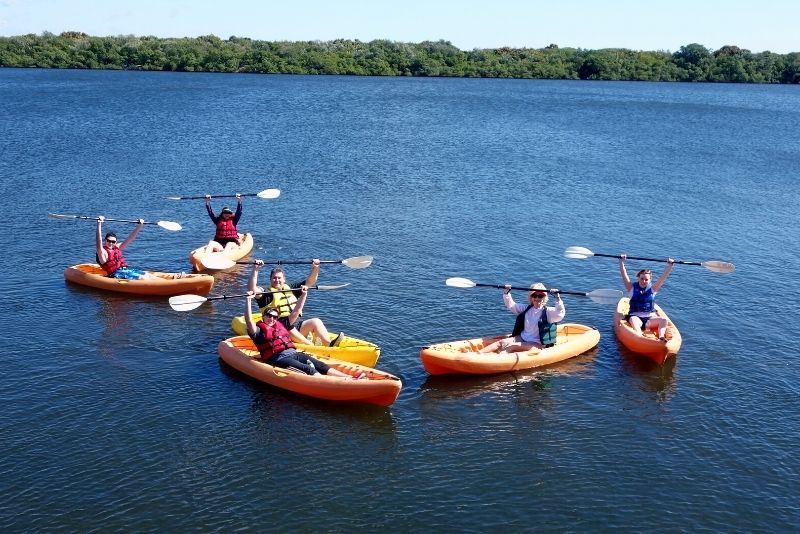 With a gorgeous view of the coastline and an endless array of activities to choose from, why not spend some time at Phil Foster Park?
Take your pick between cycling on the wide sidewalks, jogging with friends through local trails, or simply lounging in one of their many grassy fields! And if you're feeling extra adventurous, try renting a kayak, snorkel set or paddleboard!
Thanks to the rich marine life, platform fishing is widely popular (and often wildly successful). However, if fishing isn't your jam, there are also playgrounds for children and picnic areas with tables and grills, which means you can pack for a full day of activity!
30 – Dive beneath the surface — go snorkeling!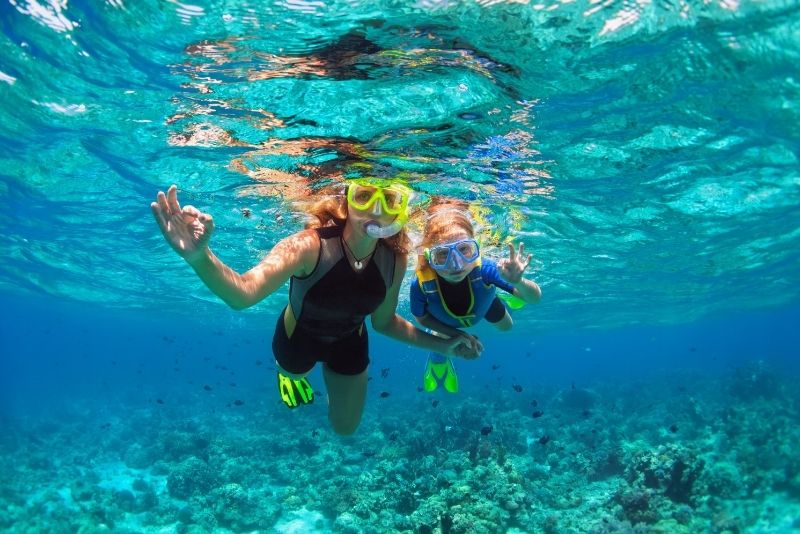 What better way to explore the waters of West Palm Beach than with your own two eyes? Snorkeling is not only an exhilaratingly fun activity, but it's also incredibly relaxing.
With so many local companies offering lessons and tours for beginners, getting started couldn't be easier! If you prefer to join a group, snorkeling packages start from as low as $50 for a 2-hour trip and include a knowledgable guide, snorkel and flippers, and a snack!
31 – Learn the history of Yesteryear Village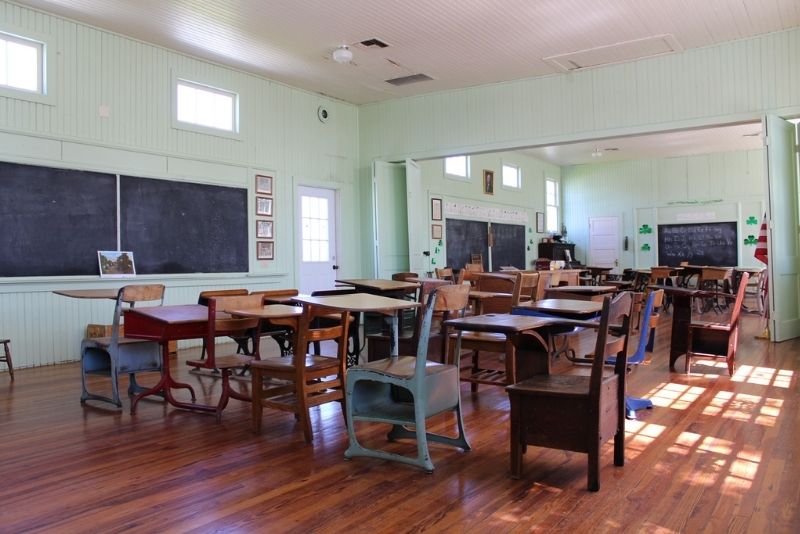 One for the history buffs, don't miss the chance to step back in time at the Yesteryear Village!
This top tourist attraction, about 10 miles inland from the main West Palm Beach haunts, allows visitors to interact with the town residents to interpret their stories about life in Florida at the turn of the 20th century.
With an array of old buildings full of unique artifacts, plus living history demonstrations, this is the perfect place for those who're passionate about preserving (or simply understanding) Florida's heritage.
32 – Catch a game at the Ballpark of the Palm Beaches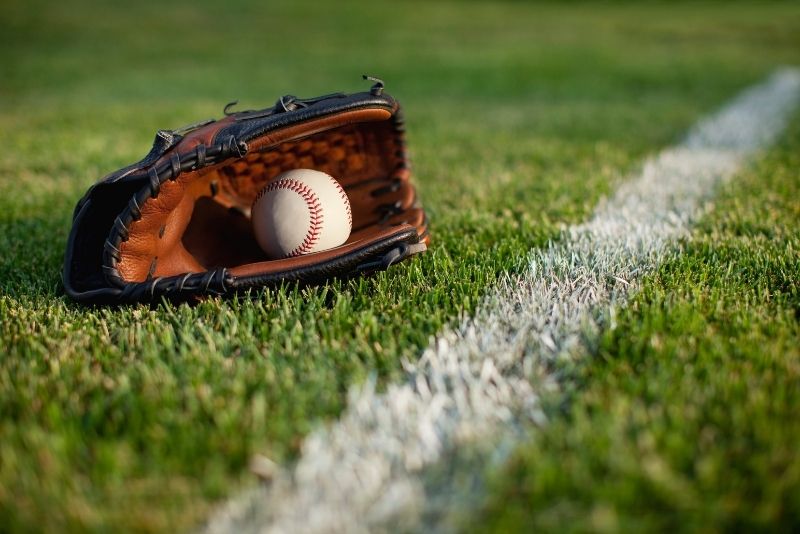 Baseball lovers, this one's for you!
A recent addition to the area, the new spring training stadium of both the Houston Astros and Washington Nationals can hold more than 6,000 people, so when it's packed it delivers the right kind of atmosphere to keep you on your feet and cheering for more!
With concession stands that offer a wide variety of food (try a classic hot dog), as well as bars to grab a refreshing beverage at between innings, those who love the thrill of baseball will be in heaven.
ballparkpalmbeaches.com/
33 – Be enchanted by the Ann Norton Sculpture Gardens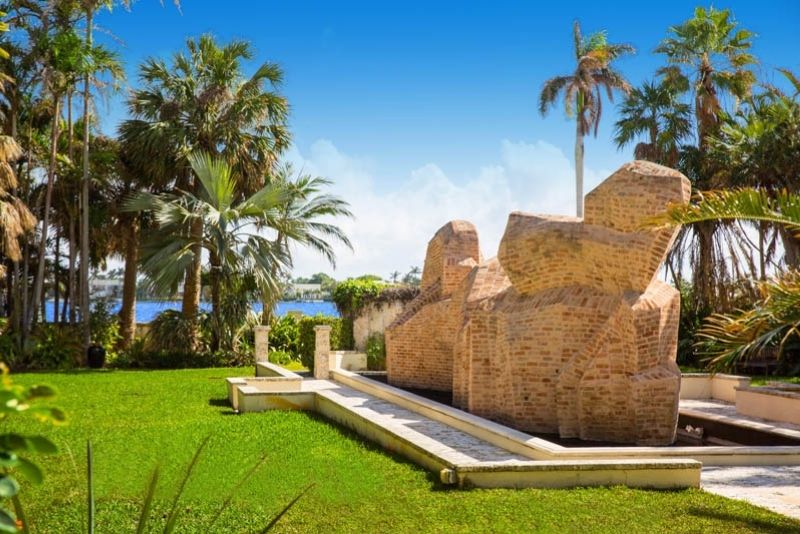 Located a stone's throw from the West Palm Beach foreshore, the Ann Norton Sculpture Gardens is a must-see destination for art and nature lovers alike!
With beautiful gardens boasting a handful of peculiar sculptures (which took 15 years to complete!) – not to mention a brilliant showcase of 250 different palm species – this place will make you feel like you've stepped inside your very own fairy tale.
Plus, since it occasionally transforms into a stage for different productions, you can see actual fairy tales (and Shakespeare plays) unfold before your eyes as well.
34 – Ride a bike around Downtown West Palm Beach
In the downtown West Palm Beach area, Clematis Street is considered the place's beating heart, chock-fill of various nightclubs, lively restaurants, atmospheric bars with live music, art galleries, shops, and a whole host of famous landmarks.
Rather than walk around and tire out the legs, why not experience the vibrant happenings of the street on a bike tour instead?
With a range of tours to choose from — some focused on food, drinks, history, or shopping — there's something for everyone.
35 – Take a stroll or a swim at Ocean Reef Park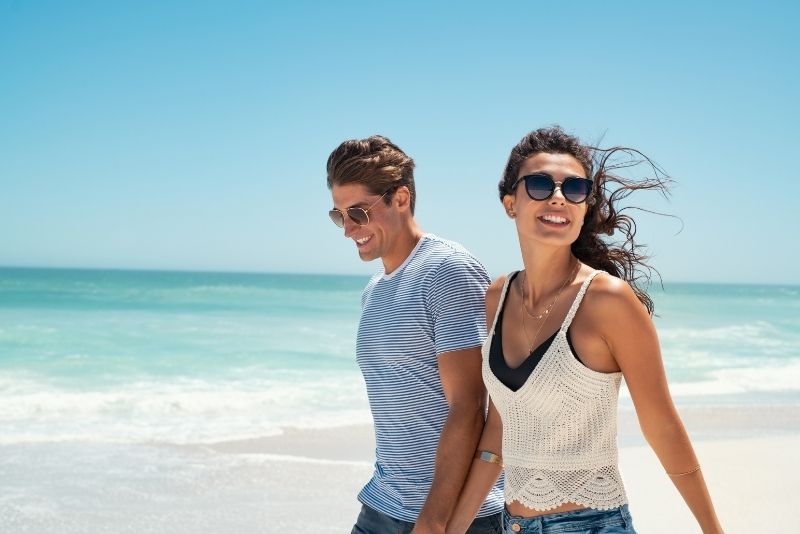 While certainly more of a beach than a park, per se, if you bring the right gear Ocean Reef Park is still a great spot for a BBQ, picnic, or simply to read a book in the sun.
Located right next to the sands (practically on the sand, in fact), this popular sun-kissed stretch typically has on-site lifeguards if you fancy a dip in the water as well as a host of colorful fish life in the rocks and reef worth admiring.
Consider yourself a bit of a fisherman? Ocean Reef is iconic for saltwater fishing.
36 – Work on the tan Delray Beach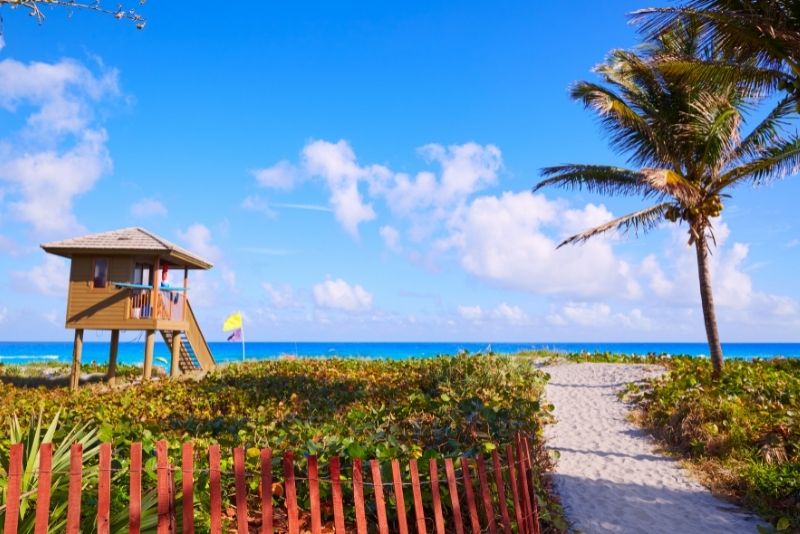 If you're after a good time, Delray Beach should be atop the list of day trip destinations. Why? Because it was once named by USA Today as the "Most Fun Small Town in the United States." Hard to beat that, right?
Delray boasts a cheerful main street, the weather is warm and inviting, and the art and culture scene is booming with art galleries, museums, and traveling exhibitions.
There are Japanese gardens and animal parks too, not to mention a host of watering holes (read: craft beer, anyone?) so you can find something for the whole family!
37 – Hit the waterslides at Rapids Waterpark!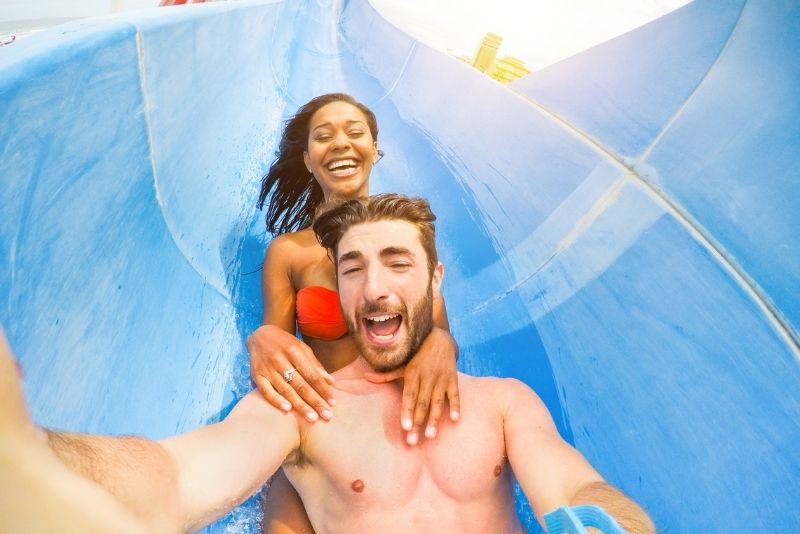 Based on 35 acres of land and featuring 42 of the wildest water slides in the West Palm Beach area, this massive waterpark is sure to be a good time on those sizzling summer days! Thrillseekers will be pleased to know that some of the taller slides climb to some 7 stories high!
But, if slides aren't your thing, you can always float through the lazy river, kick it in the kiddy pool, or have a picnic (or take a seat at a restaurant) at one of the many designated areas.
38 – Adopt a sea turtle at Loggerhead Marinelife Center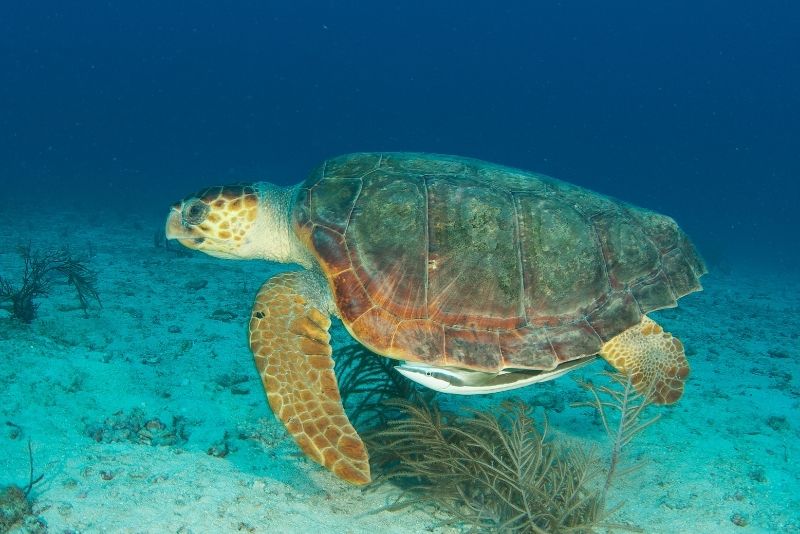 A wonderful attraction with a heartwarming purpose that any traveler can get behind, this is a research and educational center dedicated to conserving and rehabilitating sea turtles.
About 30 minutes north of the highway at Juno Beach, the center aims to protect the marine ecosystems and educate. It has a sea turtle hospital and laboratory within the facility where visitors can learn all about turtles and a host of other adorable coastal creatures.
39 – Go bungee jumping, trampoline-style!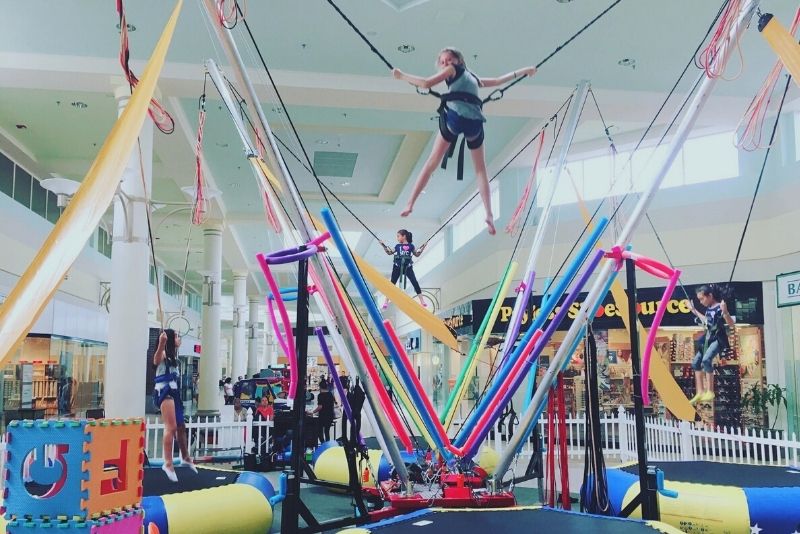 For any true adrenaline junkie, bungee jumping should sit atop your hair-raising bucket list of things to do in West Palm Beach.
However, while the area isn't known for its giant gorges or towering skyscrapers, you can still feel that rush of butterflies at indoor spots like Treasure Coast Bungee Jump, where the help of harnesses and trampolines allow you to hop around and practice your somersaults.
If you're traveling with active kids in tow, it's a great choice.
40 – Visit the South Florida Fairgrounds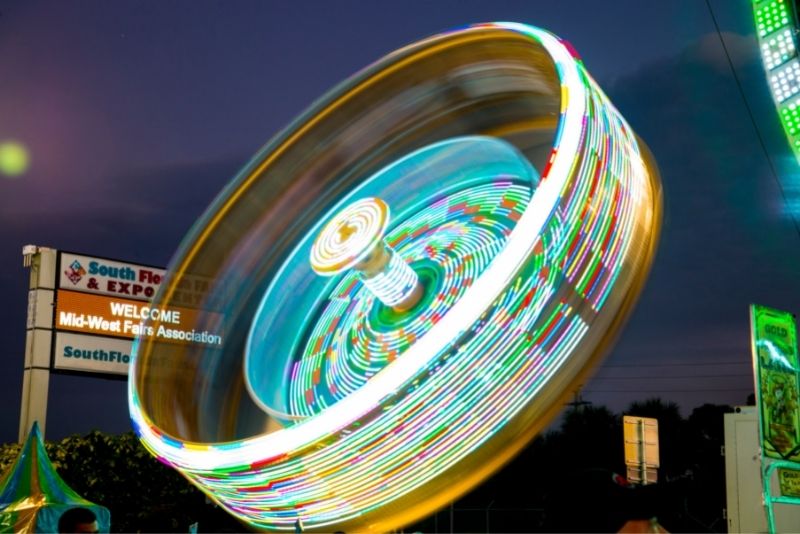 Held once every year in January for 17 days (which means, unfortunately, you might miss out if the vacation dates don't line up), the renowned South Florida Fair draws curious visitors from near and far, eager to get their dose of over 200 rides and classic Midway games.
While the over-50-year tradition is restricted in its dates, the Fairgrounds host a range of other events throughout the year from Halloween spooktaculars to arts and crafts competitions and a whole lot more — simply check the schedule to find out what's coming up next.
41 – Soak in the sun at Phipps Ocean Park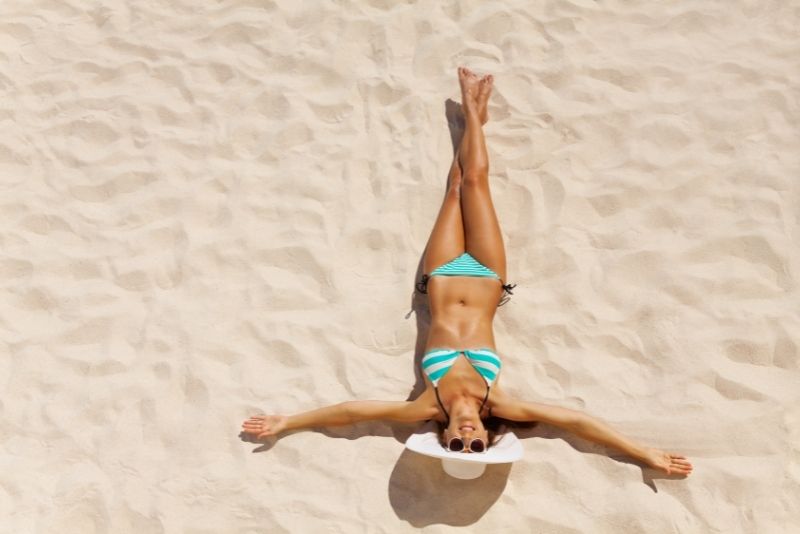 Another beach that's been given the park moniker Phipps is considered somewhat of a hidden gem, conveniently nestled between a few more crowded beaches yet regularly escaping the hordes of tourists (that may be explained by the $5 parking fee).
With picnic tables with barbeques galore, it's a great place to bring the whole family for a day of hanging out, snorkeling, or tanning on the beach.
42 – Shop at the Palm Beach Outlets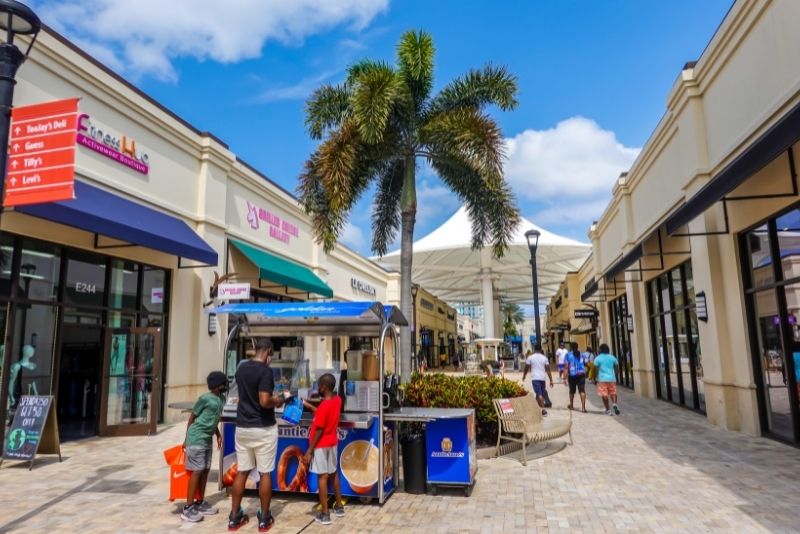 Fancy yourself a bit of a shopaholic? Then make a beeline for the Palm Beach Outlets — a paradise for anyone looking to snag a bargain.
More than just a mall, the sprawling outdoor shopping center features over 100 stores (from Saks Fifth Avenue to Polo Ralph Lauren and plenty more) and is conveniently located right along I-95, just a 5-10 minute drive inland.
Currently home to some pretty sweet deals (up to 75% off!) it's easy for shoppers of all types to find something they didn't know they needed.
43 – Check out a murder mystery dinner show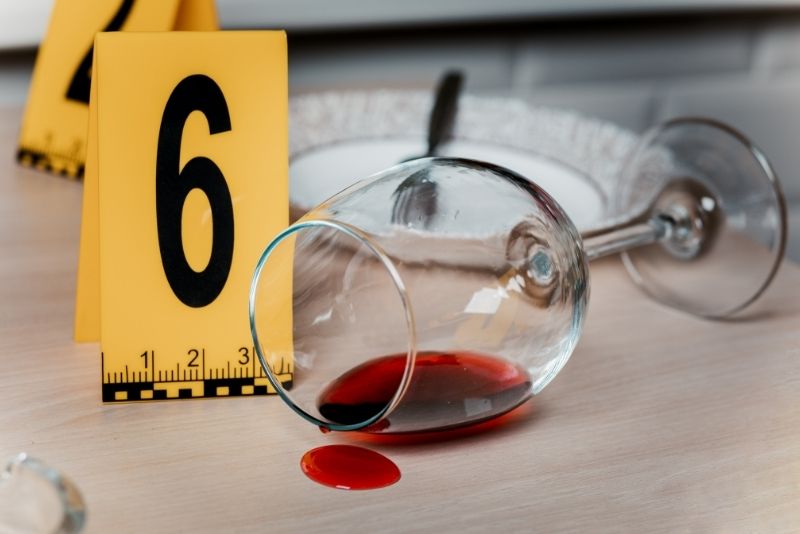 If you're looking for something a bit more laid-back than bungee jumping or zip lining, check out one of the city's interactive, intriguing, and invigorating murder mystery dinner shows!
The Dinner Detective Murder Mystery at the Hilton Hotel on 150 Australian Ave is a crowd favorite, with the culprit hiding in plain sight until the very end! Meanwhile, the Improv Comedy Club and Dinner Theatre not only hosts mysteries, but also open mic nights, side-splitting big-name comedians, and a whole lot more.
Fancy something a bit different and less, well, murdery? Why not try a traditional Hawaiian luau dinner show instead?
44 – Spend the day at the Fun Depot!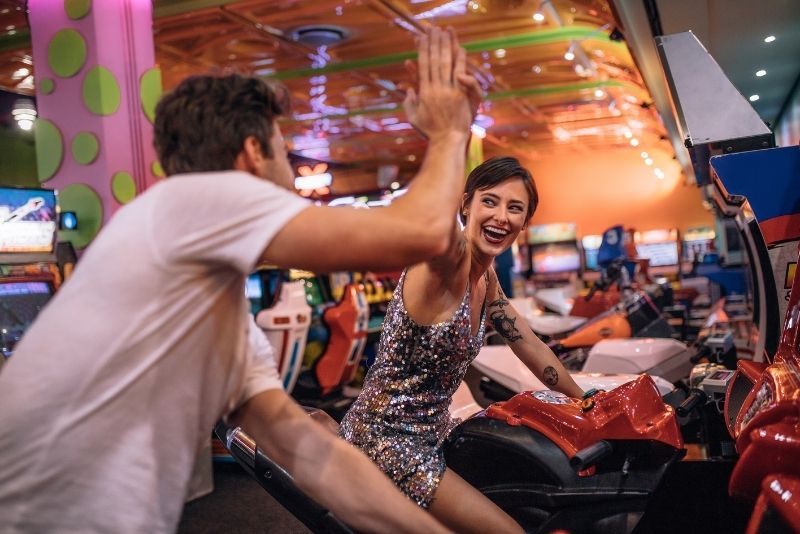 A beloved amusement park that's been putting smiles on faces for years, Fun Depot is another one of those hidden gems that's super popular with locals but can be a bit tricky to find for out-of-towners.
Located down in Lake Worth (hence the lack of tourists), Fun Depot is actually made up of several different attractions all in one place. You'll get go-karts (including some more advanced and faster options for adults), miniature golf, batting cages and laser tag!
45 – Eat your way through the local food scene!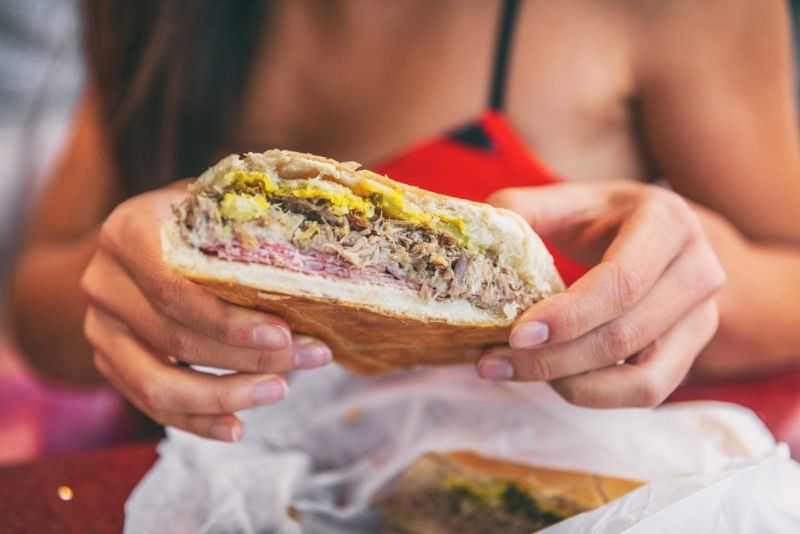 From locally made pizzas to fire-roasted brussels and even Kosher hot dogs, West Palm Beach has lots to offer when it comes to satisfying the palate.
Quickly becoming more popular in Florida (scratch that, across the country), food tours are the latest trend in tourism, providing a locally-led opportunity to taste some of the most delicious staples — while learning all about the local culinary scene.
Food-filled adventures typically last around three hours and, of course, include plenty of drinks along the way too.
46 – Let the kids loose at Chuck E. Cheese!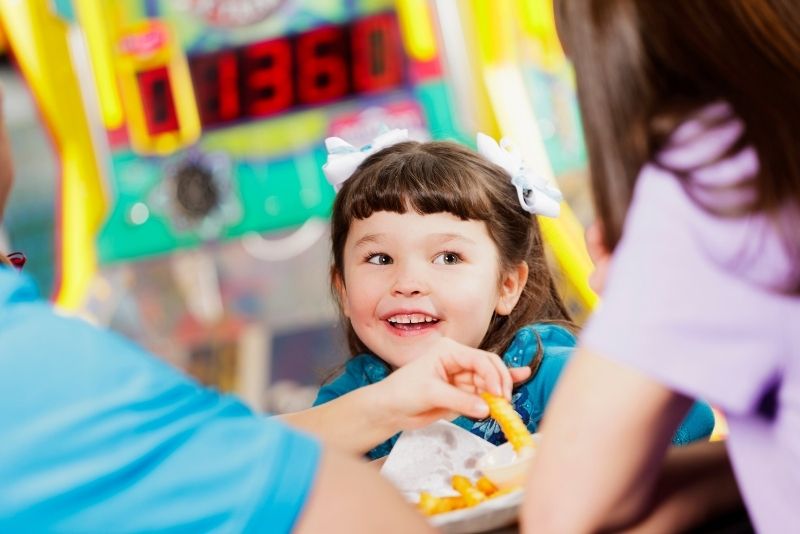 A nationally famous children's amusement center renowned for its mouth-watering pizzas, fun arcade games, and favorite mouse mascot, Chuck E. Cheese is basically a mini-Disneyland for the younger crowd!
Located on Okeechobee Blvd, this all-American family favorite will have your kids begging to come back time and again.
47 – Try your hand at an escape room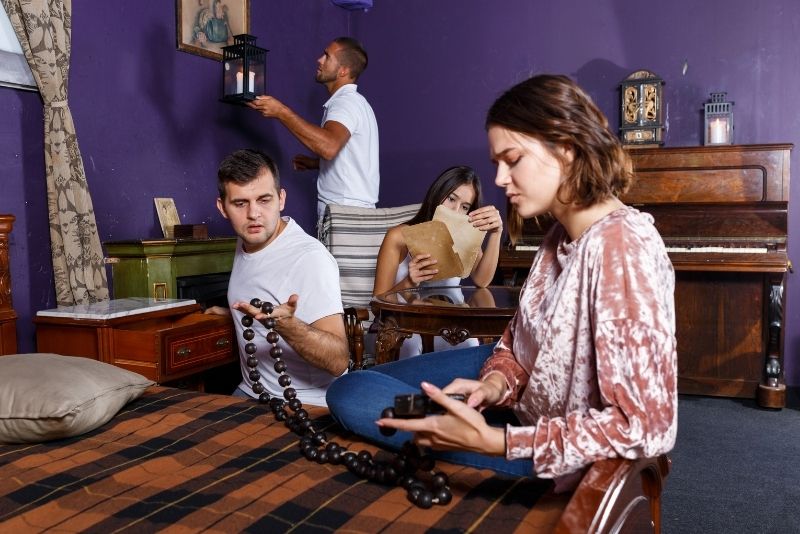 Any budding detectives out there? Prove it!
Put your minds together and see if you can use clues to master an escape room! With several rooms scattered around WPB county, you can test your wits in a variety of themes (like Area 51, Prison Break, and plenty more).
If you can't decide where to start, West Palm Beach Escape Rooms is just two blocks South of Clematis St, while Legends of Xscape boasts a unique room that Friends (you know, the TV show) fans can't miss: an escape from Monica's living room!
Try to beat the clock and see who can put the pieces together the fastest.
48 – Grab the West Palm Beach Green Market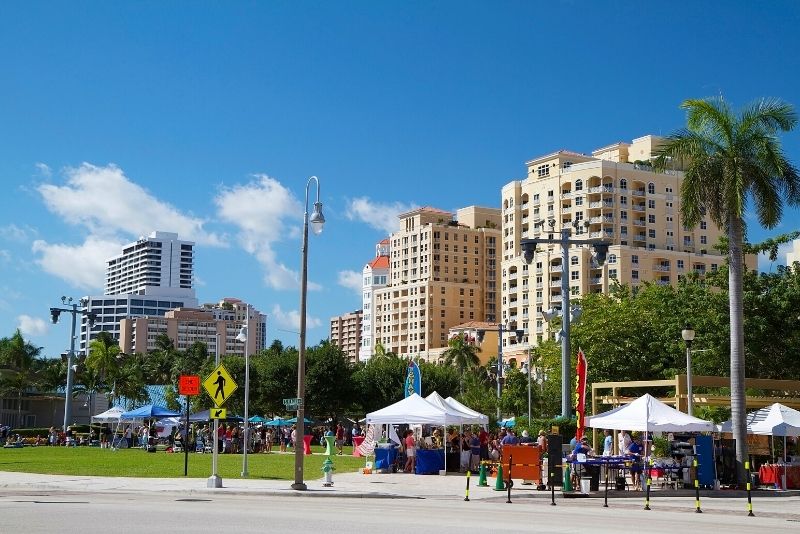 One for the culture vultures and foodies alike, make sure to visit the West Palm Beach farmer's market — voted the best in Florida — to get your hands on nothing but the freshest bread, milk, fruits, meat, and more… not to mention get to know the 30+ locals who've set up their cute stalls.
Sitting right at the end of Clematis St, a stone's throw from the waterfront, it's an easy addition to any Saturday morning stroll (opening hours are 9 a.m. to 1 p.m. on Saturdays).
49 – Wander the Richard and Pat Johnson Palm Beach County History Museum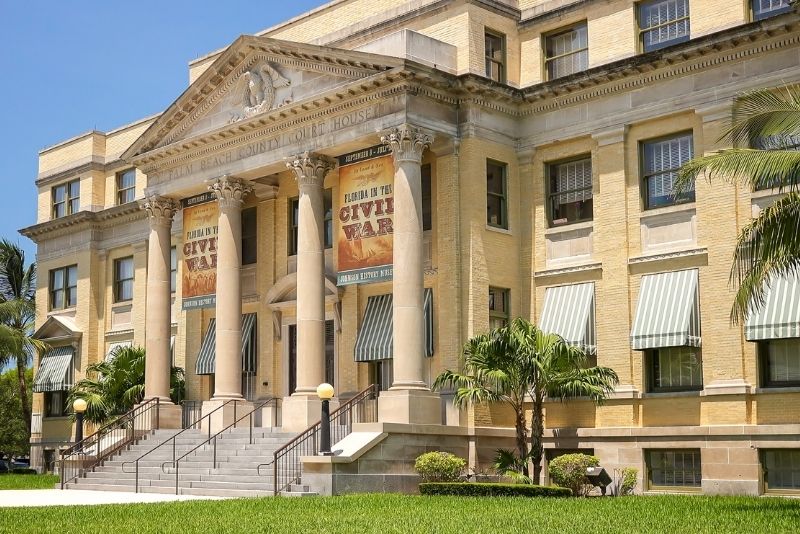 History buffs, listen up!
As one of the oldest historical societies in Florida, this museum is an underrated but important peek into Palm Beach's past. Housed inside an enormous and historic 1916 courthouse downtown, the museum showcases everything from the 1928 storm to the women's rights movement and everything in between — all up, millions of objects are on display!
50 – Take a stroll at Loxahatchee River Battlefield Park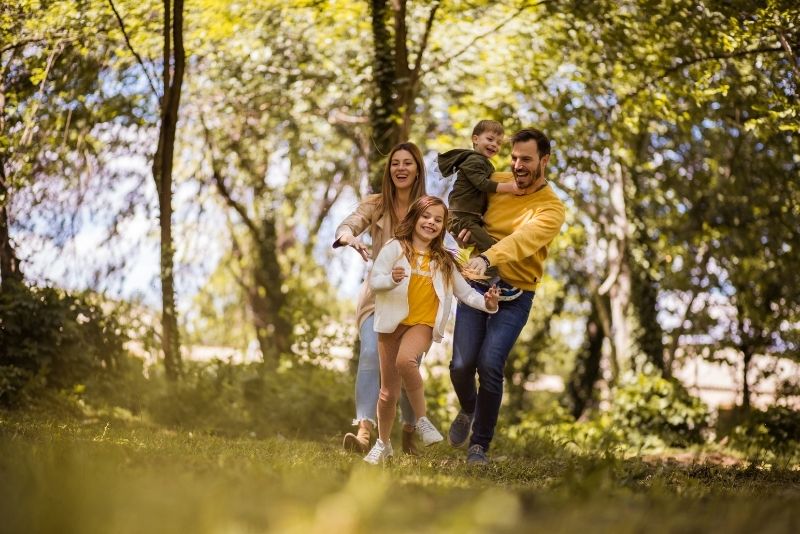 Another major historical site, this 64-acre park — an oasis of wildlife, overgrown trees and calm air — tells the tale of the last great battle of the Second Seminole War.
History and learnings aside, the park itself is beautiful, offering a range of excellent trails and many areas largely untouched by modern society.
51 – Cool off at the Calypso Bay Waterpark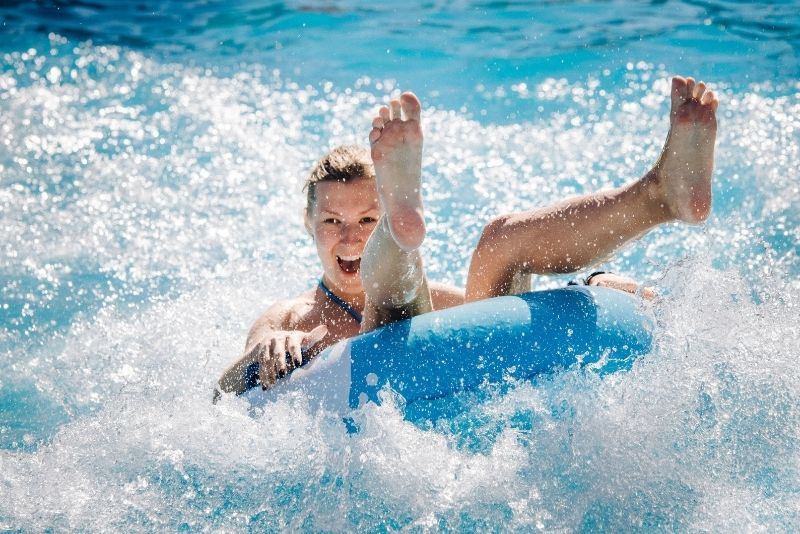 On those toasty sunny days — and let's admit, we're certainly not dealing with a shortage down here — take the kids to Calypso Bay Waterpark.
Located within Seminole Palms Park, this is a great place for all ages with plenty of slides and pools (including a 900-foot river ride!) hidden within a lush jungle environment!
Hot tip: If you're looking to save a few bucks and don't plan on staying too long, consider the discount after 3 p.m. admission.
52 – Get on stage at Palm Beach Dramaworks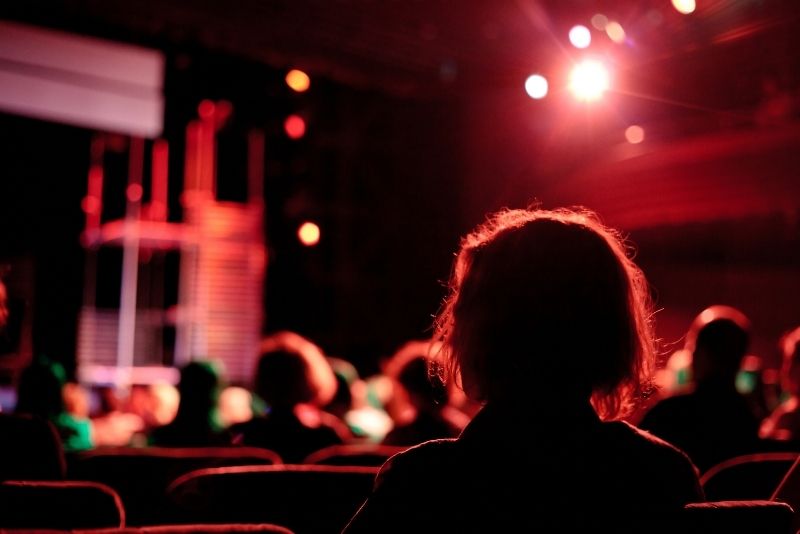 For the theater-goers out there, make sure to check out Palm Beach Dramaworks.
This local independent theatre company is renowned for producing high-caliber shows with strong casts and creative stories — both classics and originals.
If you're planning on staying in town for a few days, consider checking out their season calendar to see what they're up to; or if you're staying longer, why not consider joining a drama class or two?
53 – Set sail on a fishing trip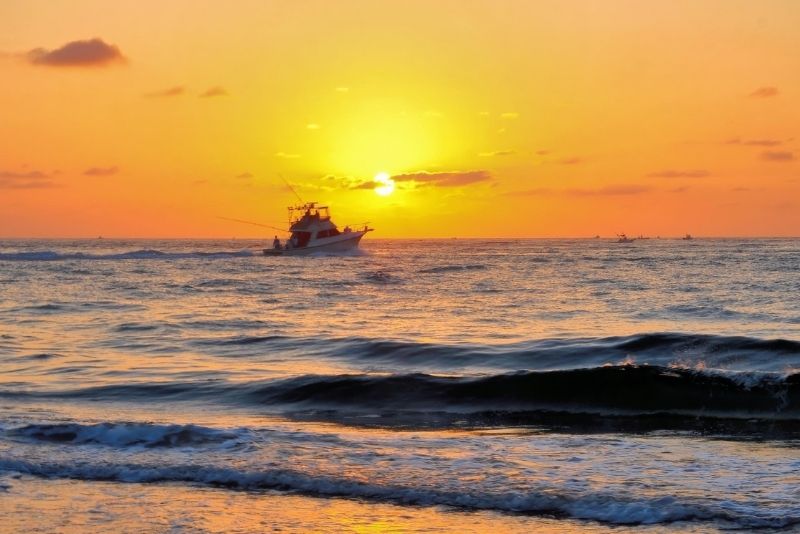 With sparkling water, incredible scenery, and plenty of fresh fish swimming in from the Atlantic, it should come as no surprise to hear that West Palm Beach is the perfect place to book a fishing trip!
With dozens of charter operations scattered across WPB county—  ranging from small family-owned businesses to big corporations with multiple boats — you'll be spoilt for choice come booking time.
54 – Camp out at Jonathan Dickinson State Park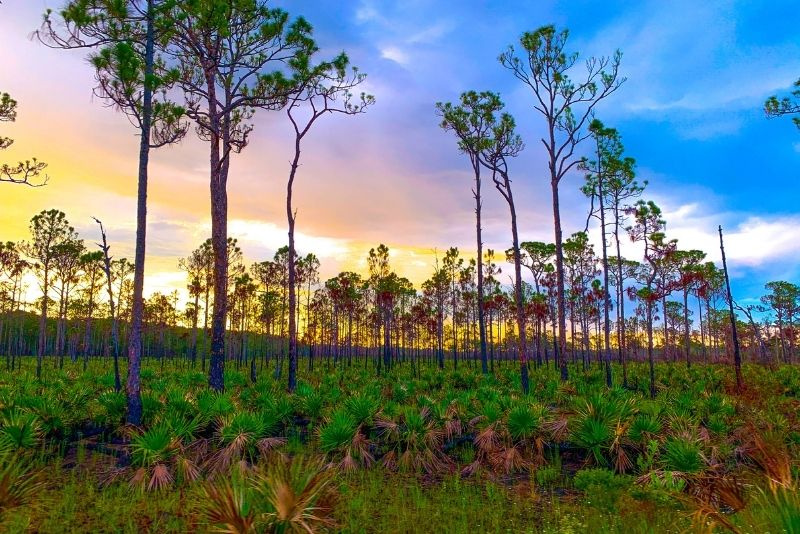 A solid option for any quick day-or-two escape into nature found north of Jupiter, Jonathan Dickinson is a unique ecosystem considered to be the 2nd best RV spot nationwide!
Covering over 11,000 acres of land (so you'll never feel crowded), this park offers everything from rock climbing and kayaking to hiking trails with beautiful views, not to mention camping facilities!
If that wasn't enough, it also wields the title as the only South Florida state park where you can hike to the top of an ancient sand dune (Hobe Mountain). Nifty, hey?
55 – Meet Freddy the alligator at the Busch Wildlife Sanctuary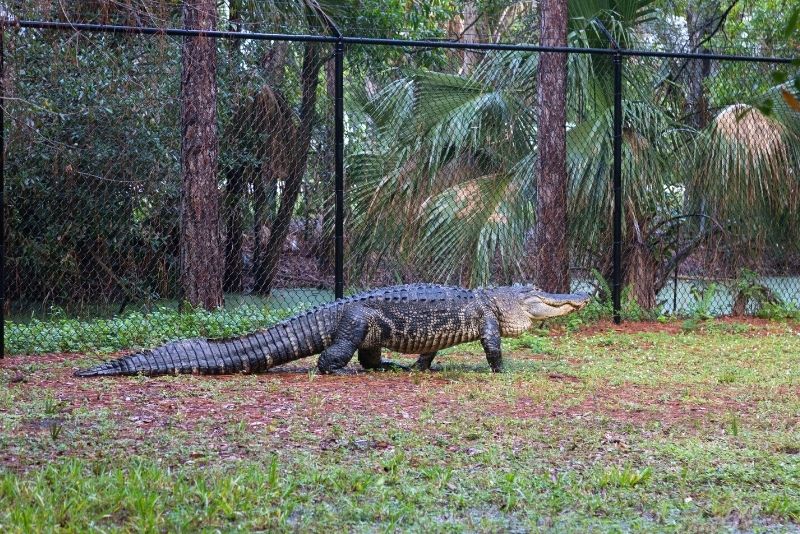 A bucket list item despite its location up in Jupiter, this famous wildlife sanctuary is well-known as one of the best places to see and learn about Florida's native wildlife.
As a non-profit focused on protecting, rehabilitating, and conserving our beautiful wildlife, Busch features over 200 permanent animals (birds, bobcats, you name it), caring for hundreds more as they come and go.
Keep in mind: The sanctuary is closed on Sundays (animals need a rest day too).
56 – Unwind at Gulfstream Park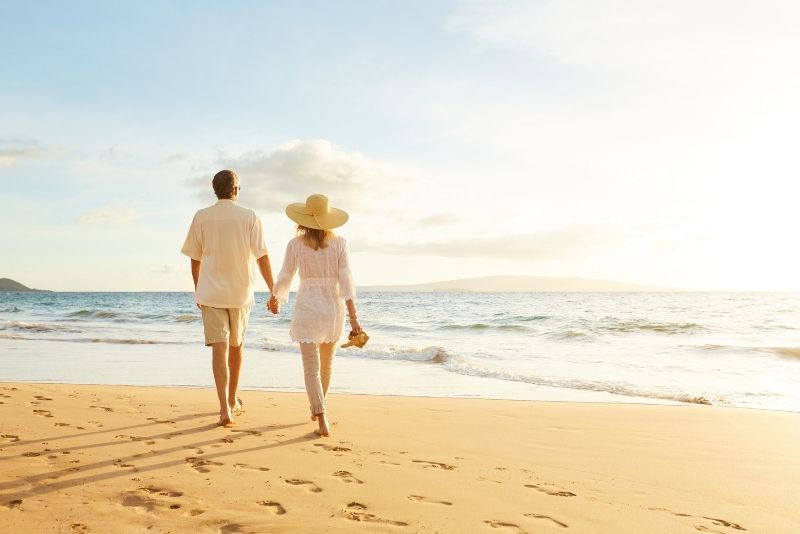 Another park that boasts just as much sand as it does grass, Gulfstream Park down near Delray Beach offers a fantastic outdoor experience.
With a wide range of activities on offer — from fishing to surfing (not within the flags though), BBQ facilities and a playground for the kids — it sells itself as a noteworthy spot if you're after a relaxing day in the fresh air.
57 – Explore the vast Arthur R. Marshall Loxahatchee National Wildlife Refuge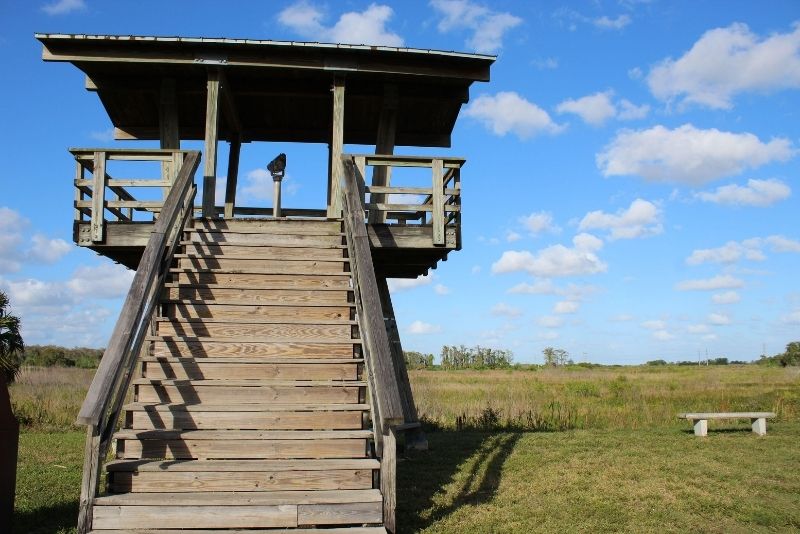 Just a short drive from WPB, this spot provides a peek into the synonymous Florida ecosystem: the swampy Everglades.
While not the most popular of destinations (with that in mind, it's very peaceful), Arthur R. Marshall comes with all the amenities you'd expect from a national wildlife refuge — miles and miles of trails for hiking through thick forests and mangroves, canoeing on water bodies, and birdwatching opportunities out the wazoo.
Keep your eyes peeled for frogs, deer and all kinds of reptiles, or jump on an airboat tour!
58 – Learn a thing or two at The Palm Beach Museum of Natural History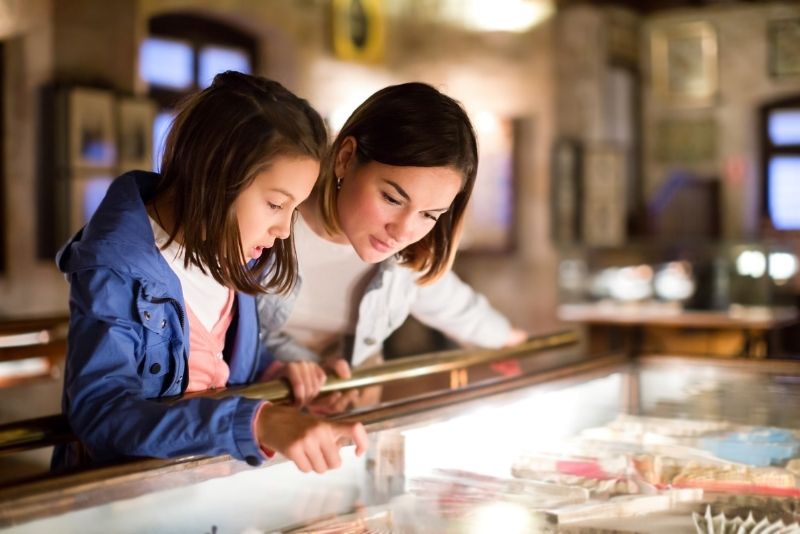 Covering everything from Florida's prehistoric past to its fascinating wildlife, it comes as no surprise that this museum is one of the most popular in Palm Beach.
And for good reason: with a little something for everyone — fossils and meteorites to stuffed animals and insects — there really is a vast catalog of things to discover, with the added benefit that almost all exhibits are hands-on.
As a little bonus, thanks to its location in The Mall at Wellington Green, food and shops aren't far away when you're done.
59 – Take a dip at Lake Lytal Park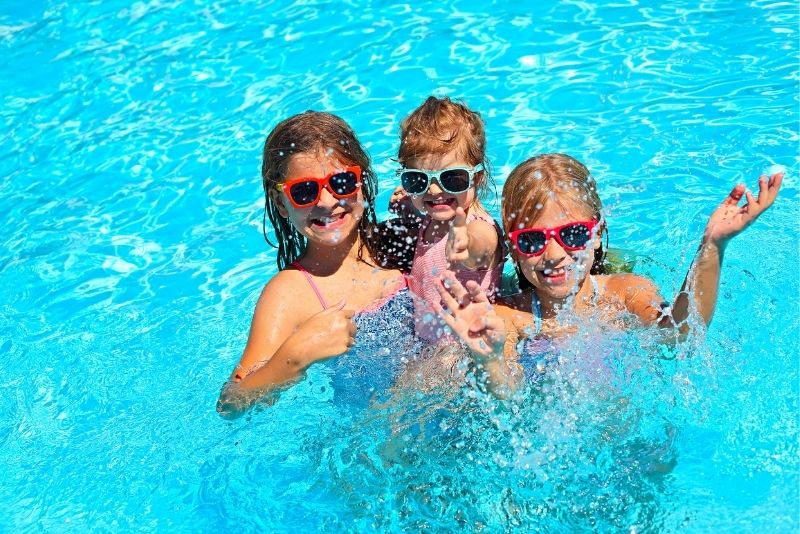 While the 70-acre Lake Lytal Park does welcome sportspeople with its soccer and football fields, this family-friendly attraction really works its magic on those hot summer days.
Thanks to its 50-meter-long swimming pool, plus a children's wading pool, and fun-for-all-ages water playground, there's arguably no better place to cool off for free (well, except the beach, perhaps).
60 – See what's on at the Harriet Himmel Theater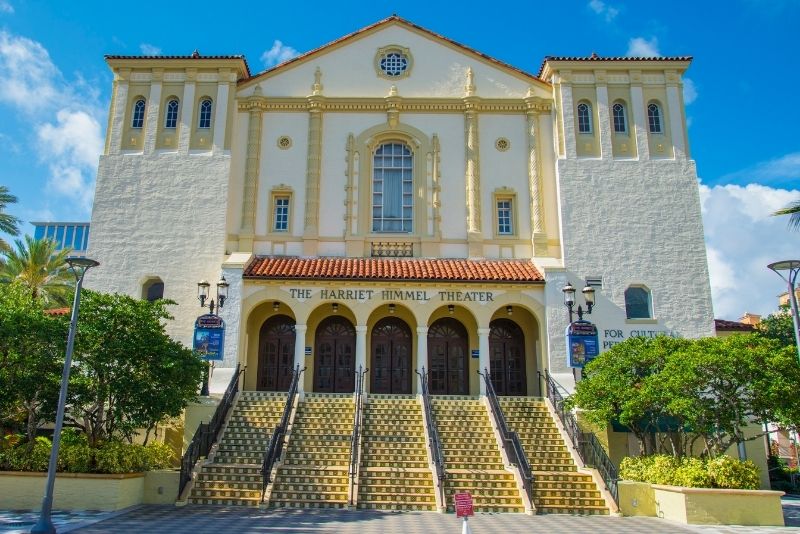 Located just off the main drag in the heart of Rosemary Square, this gorgeous theater has been around for decades and regularly delighted audiences with its fantastic range of shows, events, weddings, and, more recently, religious congregations.
With a nod towards all things vintage (the building itself is nearly 100 years old), it's no surprise that, traditionally, many of their productions have featured themes from yesteryear. These days, however, the events are always changing, so be sure to check out their website to see what's coming up!
rosemarysquarewpb.com/stories/harriet-himmel
61 – Get splashed at Coconut Cove Waterpark and Community Center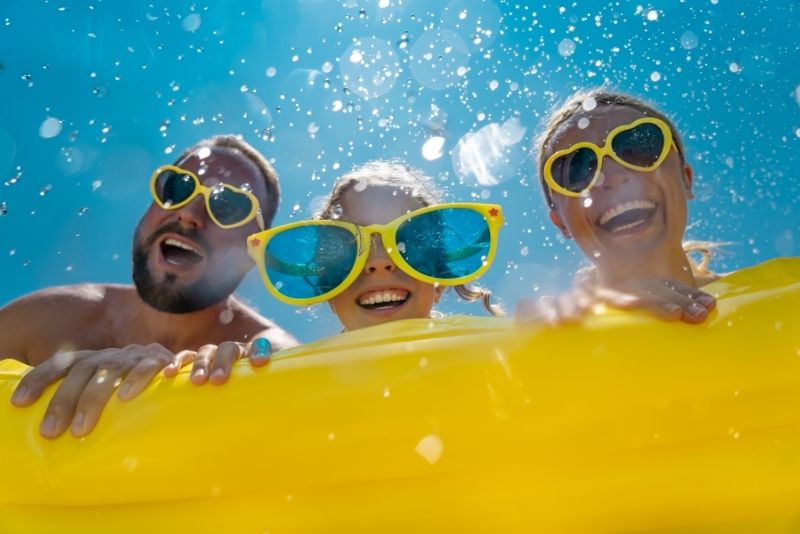 You'll have to venture a little further, out to Boca Raton for this one, but if you're traveling with kids and waterslide lovers — thanks to its pair of four-story high water rides — Coconut Cove is well worth the drive.
The 1,000-foot river ride is a crowd favorite for lazy adults, likewise the water playground for the energetic youngsters!
62 – Turn the page at the Mandel Public Library of West Palm Beach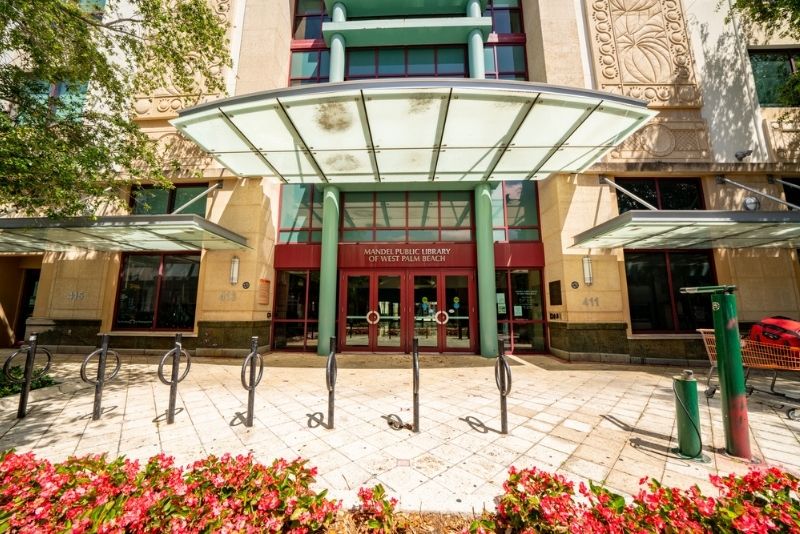 Bookworms and literary enthusiasts, this one's got your name on it.
Home to more than one million titles, the Mandel Public Library is a fantastic resource for anyone looking to get lost in a good book for an hour or two
With its extensive range of programs and events, they also offer free learning opportunities in everything from arts and crafts to history lessons, and offer their own café on site too — because what can beat a good book and a freshly-brewed cup of tea?
63 – Dine at a Michelin-starred restaurant or two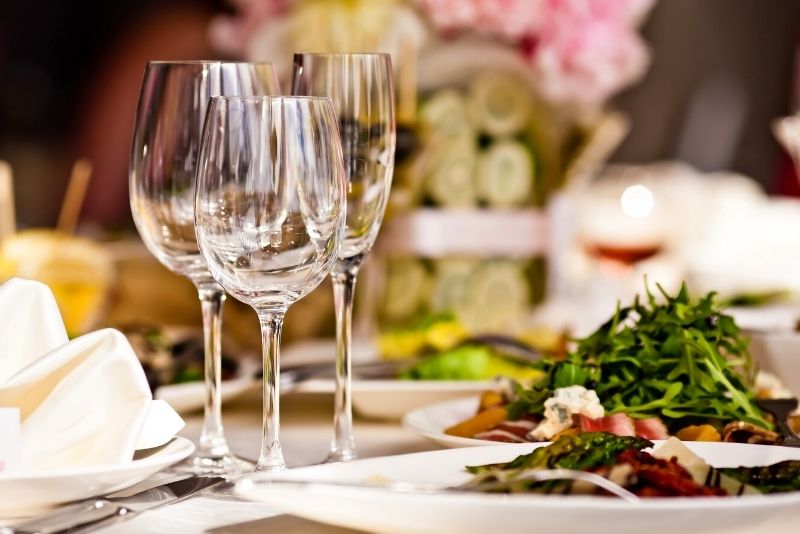 Hungry for a feast? In this case, it's quality over quantity at WPB's best restaurants. Curated by the area's top chefs, this fine-dining experience is as unforgettable as it's exclusive (and very expensive).
From the Italian likes of Renato's Palm Beach to a pair of French Michelin-starred eateries in Cafe Boulud and Cafe L'Europe, these guys don't mess around — whether it's a perfectly-cooked steak, delicate macaroon or freshly caught seafood, all are guaranteed to impress.
Still peckish? Table 427 dishes up hearty Mexican dare, while the City Cellar Wine Bar & Grill is ideal for date night.
64 – Spot some lizards on Hobe Mountain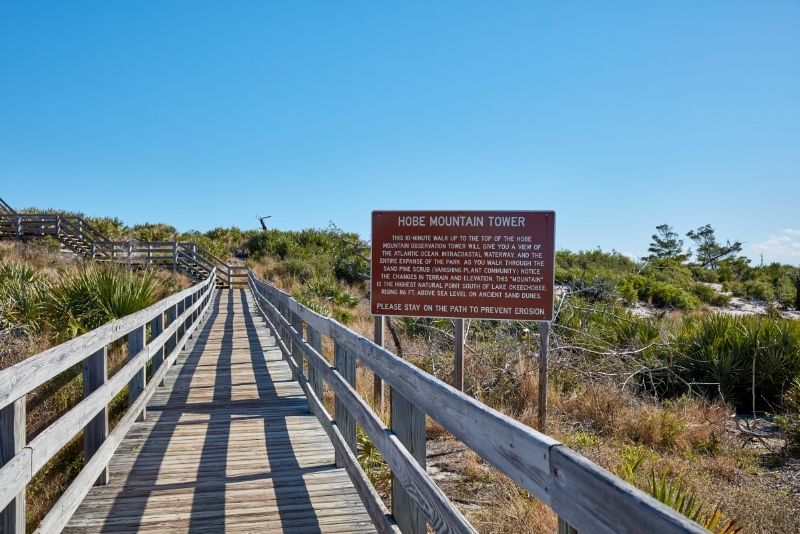 A beautiful park offering stunning views over the Atlantic Ocean, the rare dune that is Hobe Mountain is a popular spot for hikers and animal lovers alike.
Nestled within Jonathan Dickinson State Park, and perched 86 feet above sea level (that might not sound like a lot, but it's easily the largest in the area), the boardwalk trail and observation point are both relatively easy and accessible.
Due to the unique ecosystem, there's no shortage of endemic wildlife — Florida scrub-jays and Florida scrub lizards, to name just a couple.
65 – Play a round of golf!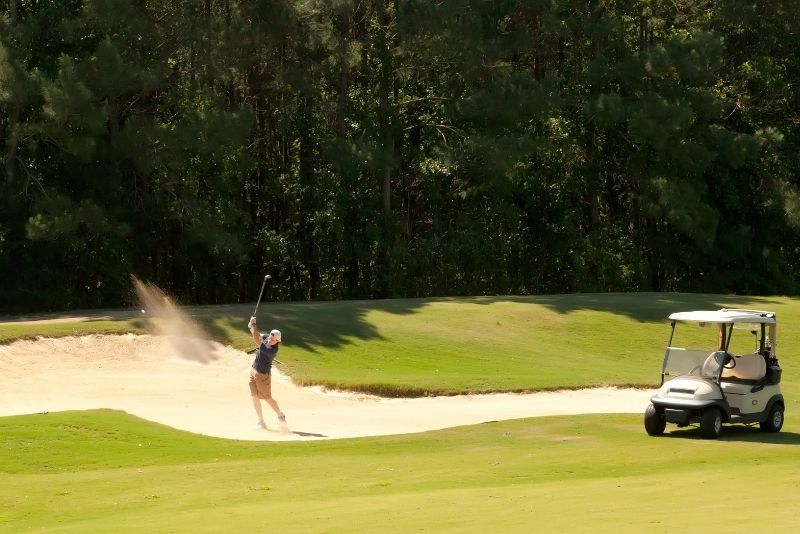 Nothing says vacation quite like teeing off, so pack your clubs and head to one of WPB's gorgeous golf courses.
This is no joke: ready for it? The Palm Beaches area is home to more than 160 sun-kissed golf courses! So, rather than go on a wild internet goose chase to pick the best fairway, here's a couple of the local favorites.
As you'd expect from the name, the PGA National Resort & Spa is all about exclusivity and luxury. Incredible ocean views await at Boca Raton's Red Reef Executive Golf Course, while the Champion Course is considered one of the toughest on the professional circuit (watch out for the "Bear Trap" hole!).
Don't overlook the Ocean Course at The Breakers (Florida's oldest course) or the Okeeheelee Golf Course, a welcoming club with holes suitable to newbies and experts alike.
66 – Relax and unwind at a spa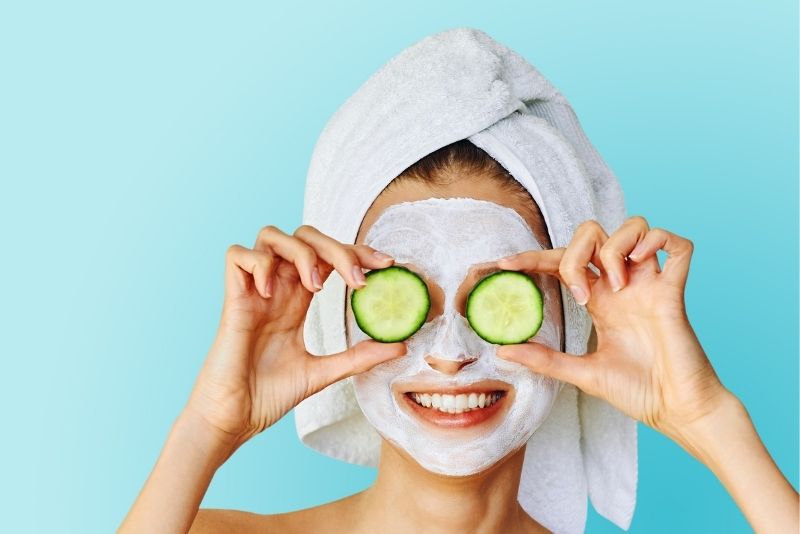 You're on holiday, after all, so why not pamper yourself for once with a day at the spa!
Relaxing massages (hot stone, deep tissue, and even couples rubs), soothing facials, and invigorating body scrubs are all on offer in West Palm Beach. Whether you're looking for an affordable neighborhood place or a full-on luxury experience, you won't be short of options.
Hot tip: Rather than being a walk-in, make sure to book online for the chance to save up to 40%.
67 – Rev that engine at Broward Motorsports Palm Beach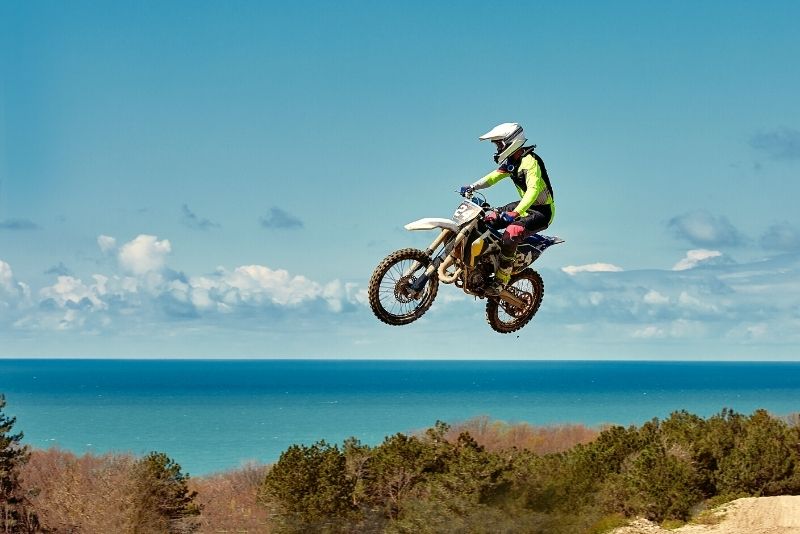 Open from 9 a.m. till 7 p.m. every day except Sunday, Broward is heaven on earth for petrolheads. Housing a showroom floor full of bikes and cars (which are for sale, of course), this is the perfect place to pick up a new set of wheels (or perhaps even an old, restored one).
For motorcycle fans, in particular, Broward's range of Suzukis and Yamahas will impress — but that shouldn't deter automotive aficionados, either, with trikes and sea-doos rounding out the collection.
68 – Hop around the rooftop bars!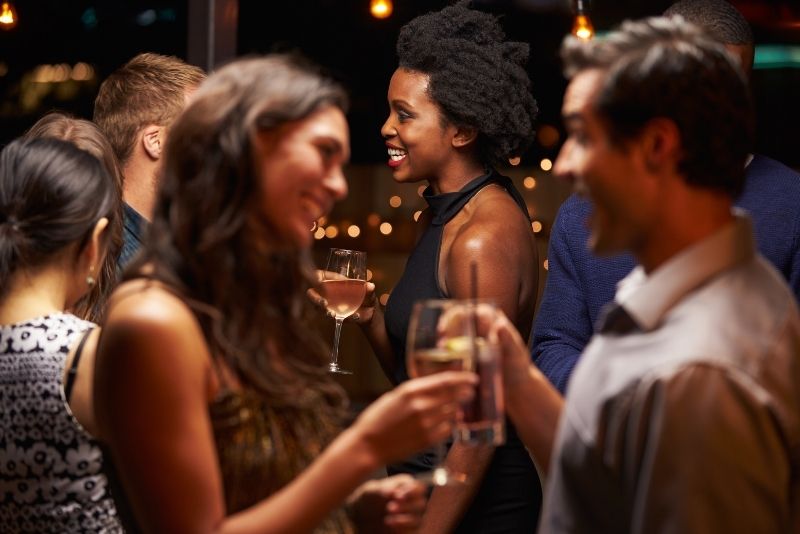 Whether they're serving up aperitifs or late-night cocktails, there's no shortage of rooftop bars in West Palm Beach and beyond.
The iconic Sky 309 at Roxy's Pub is a local favorite on Clematis Street, boasting 64 beers on tap and a chilled-out alfresco atmosphere. Don't miss the wings either!
On the 13th floor of the Canopy by Hilton hotel, Treehouse welcomes guests with a pool, a list of handcrafted cocktails, and unmatched views of the city.
If you're after dinner and drinks, Banko Cantina is a beloved Mexican joint with wonderful views to boot, while the RH Rooftop Restaurant West Palm is open for brunch if you prefer a boozy morning.
Arguably the pick of the bunch, however, is Elisabetta's, with room for 300 people, this ever-popular locale has multiple bars, its own bocce court, an enormous fireplace, and an old-school gelato cart!
Can't decide where to drink? You could always join a pub crawl instead!
Where to stay in West Palm Beach?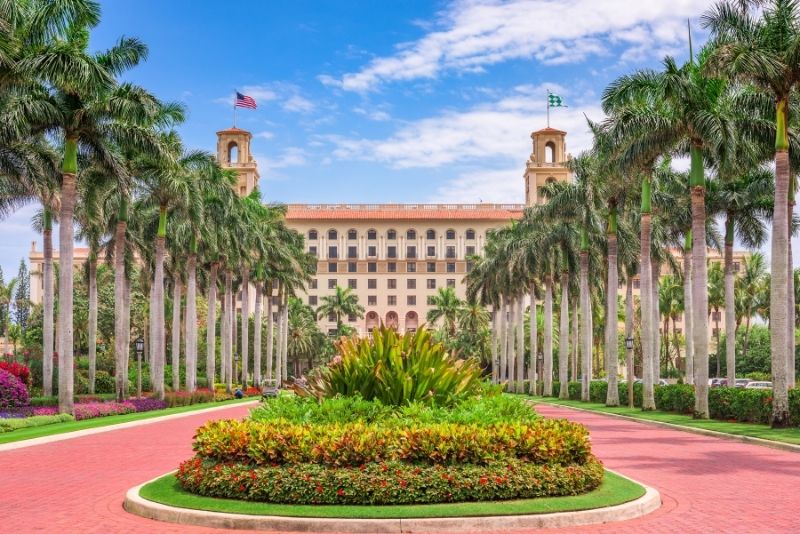 Finding a place to stay that ticks all the boxes and stays within budget can be a challenge. Instead, make things easy for yourself and let the experts at Booking.com — who scour the web for all the best deals — suggest a few of the premier options.
A perfect mid-tier spot, The Breakers is one of the top-rated stays in the area, with great amenities and a central location.
Looking to splurge? The Brazilian Court offers luxurious suites and a top-notch spa.
What about a budget-friendly option? Hilton Garden Inn West Palm Beach I95 Outlets is always a trustworthy option with a convenient breakfast included!
Arriving (or departing) by plane?
Rather than trying to find a taxi, or jump on a hot and humid bus (seriously, is there anything worse after just getting off a plane?), take all the hassle and stress out of your transport by booking a pre-organized airport transfer instead.
Not only will a friendly local be waiting for you at the terminal, but you'll arrive at your destination feeling refreshed, rather than exhausted, and with a few new local tips!
Where to next?
Thanks for reading the list of fun and exciting (and spooky) things to do in West Palm Beach, Florida, and all the great spots around it! Want to keep moving? Cape Canaveral, Fort Lauderdale, Miami and the Florida Keys are easily reachable by car if you're heading south, while the theme parks of Orlando await if you head north.
That's a wrap! If you have any other must-see suggestions, feel free to let us know in the comments!
As always, happy travels!