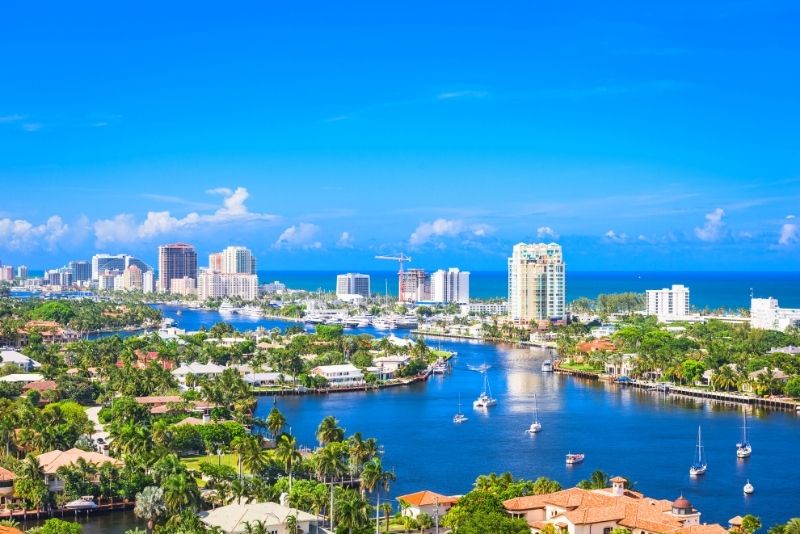 For years, Orlando with its theme parks and Miami with its vibrant nightlife have hogged the Floridian tourism spotlight. Well, those days are over! Enter the underdog, the city quickly climbing the ranks thanks to its array of both natural and manmade attractions: Fort Lauderdale.
Boasting never-ending sandy shores (which attract far smaller crowds than those down south in Miami), plus world-class restaurants, unique Venice-like canals, and a plethora of opportunities to party the night away, there's no shortage of activities on offer in this underrated American city.
Speaking of underrated, one of the little-known wonders of this coastal paradise is that it's home to one of the only coral reefs in the United States. So whether you're a newbie or a pro, scuba diving in the bright coral reefs is a must!
Shop till you drop on Las Olas Boulevard or take a gondola ride across the picturesque waterways; whatever your itinerary looks like, seldom will any traveler leave Fort Lauderdale disappointed!
If you're searching for fun things to do in Fort Lauderdale, we've got you covered.
1 – Meet the animals at Flamingo Gardens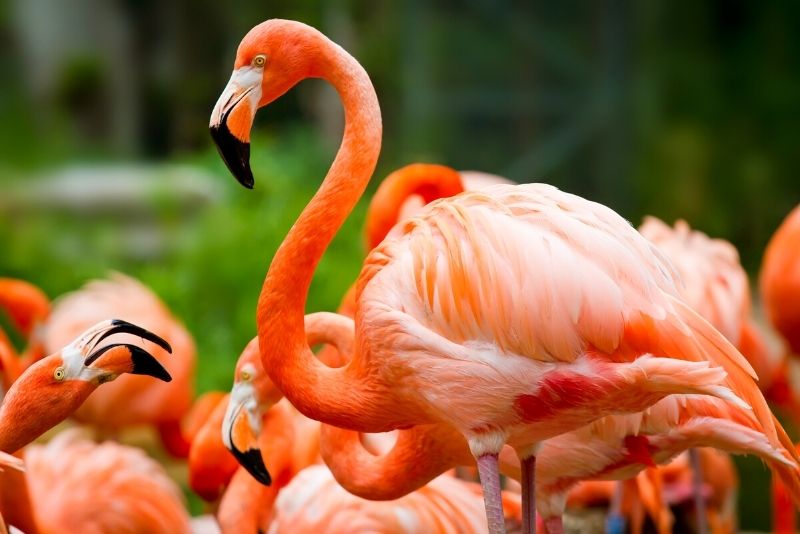 As a combination of both a botanical garden and an Everglades wildlife sanctuary, the 60-acre Flamingo Gardens is a beloved non-profit attraction for nature and animal lovers.
The botanical section offers more than 3,000 different plant and flower species, taking visitors on a journey into the native Florida landscapes; while the sanctuary houses injured and sick animals who can't make it back out into the wild.
Keep a keen eye out for the black bear and Florida panther, as well as the playful river otters and bobcats.
2 – Admire the collections at the NSU Art Museum Fort Lauderdale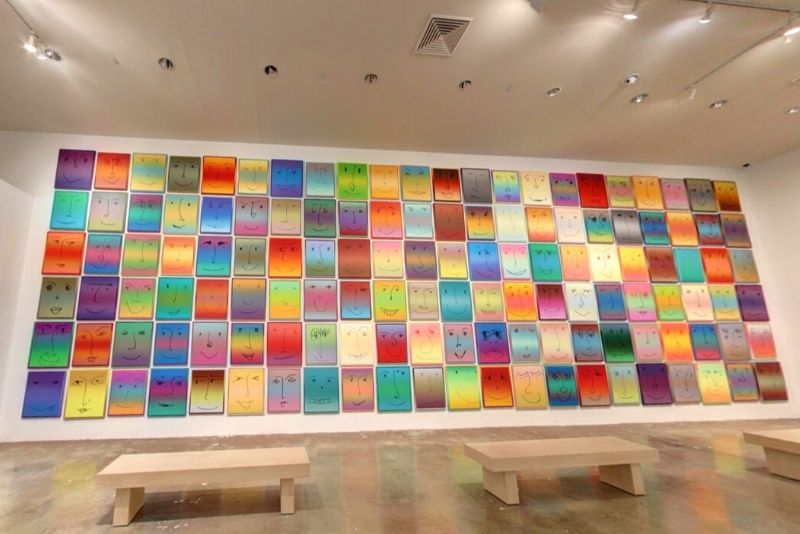 Situated at the western end of Las Olas Blvd, the NSU Art Museum is a celebrated indoor venue for tourists and locals alike.
The 85,000-square-foot building is jam-packed with artifacts and artwork, spanning everything from the post-war era to avant-garde European Cobra, Latin American artwork, and even the nation's largest collection of realist works by William Glackens.
On summer days that are just too hot to bear, air-conditioned museums like this one are welcomed relief.
3 – Combine top-class dining and entertainment with a Jungle Queen river cruise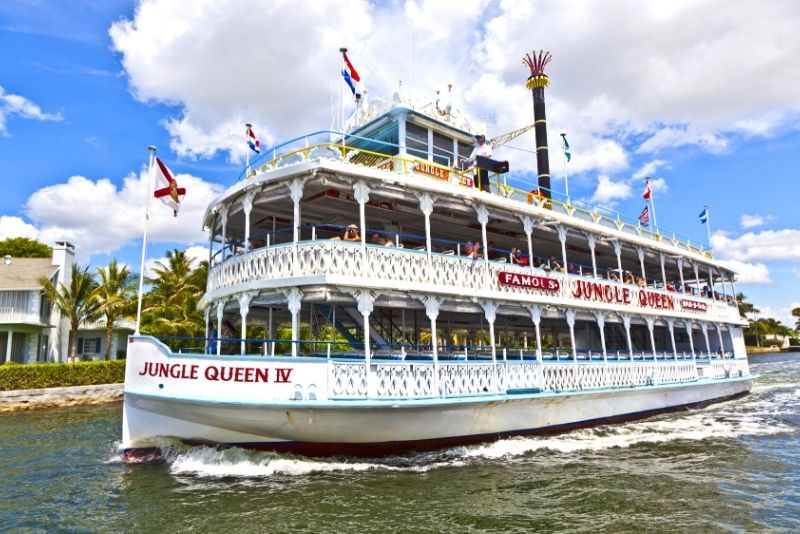 As you sit in comfort on the historic Jungle Queen boat, you'll zoom past sprawling $30-million homes and jealousy-inducing megayachts, learning about their luxury and tidbits about the city in general, thanks to the informative narration.
Following the sightseeing, the historic boat docks at a purpose-built island where the delectable all-you-can-eat buffet and a hilarious live spectacle await! The Jungle Queen river cruise is regularly regarded as one of Fort Lauderdale's top experiences.
4 – Take a day trip to Everglade Park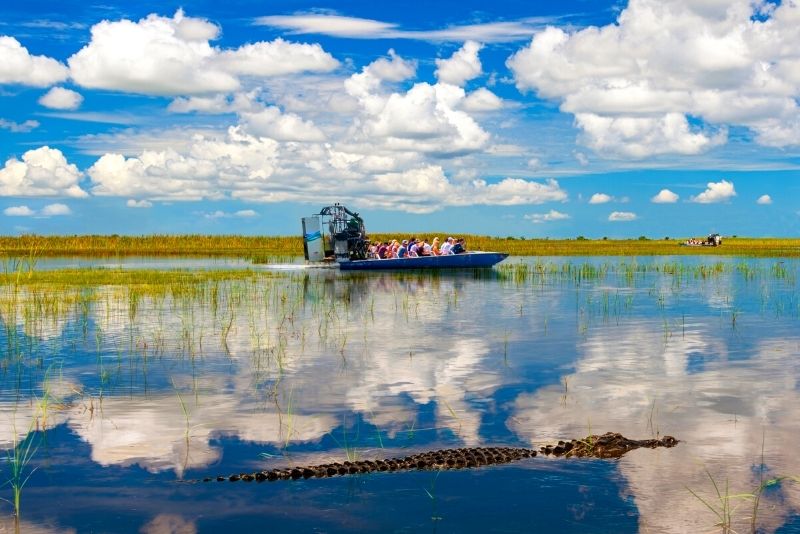 Teeming with local wildlife, including alligators, turtles, panthers, pythons, and storks (just to name a few), the Floridian Everglades is an essential destination for any nature lover.
The most exciting way to soak it all in is with an informative, professionally-guided airboat ride through the wilderness, plus a hike through the Big Cypress National Preserve.
Take the traditional airboat tour to the next level with a nighttime adventure or a VIP experience. Make sure to bring your hiking boots to explore the beauty of the preserve with a master naturalist.
On some tours, those brave enough will even be allowed the opportunity to hold a baby alligator!
Read more about the best Everglades airboat tours.
5 – Have a blast at Xtreme Action Park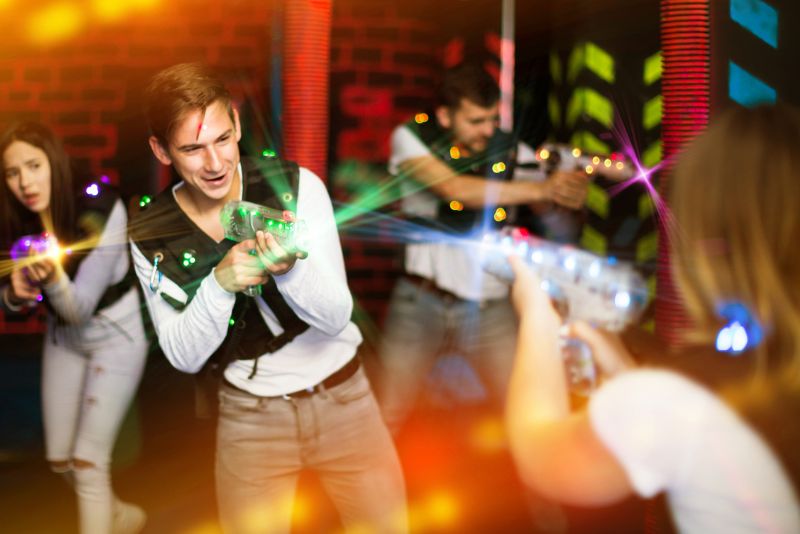 From fun go-karts to arcade rooms, bowling, trampoline park, skating rinks, escape rooms, and more, the list of fun things to do at Xtreme Action Park goes on and on.
Covering an impressive 200,000 square feet, it's safe to say that there is something for everyone, including different eateries to regain energy at for more fun afterward – you could spend the whole day here!
Check out their themed events, from Spring and Fall Race Series, a fun go-karting event, to "Twisted Tuesdays" another go-kart event, and "Super Smash Ultimate Tournament".
6 – Explore by boat on a canal sightseeing cruise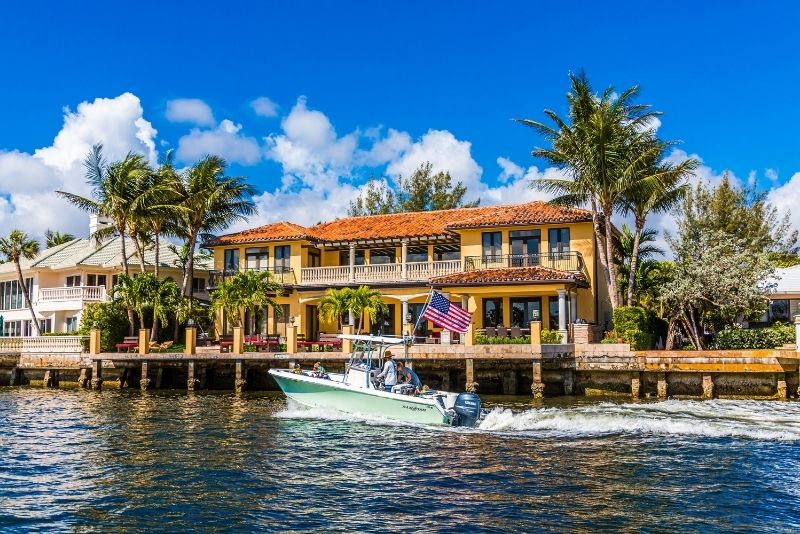 Unlike most waterfront cities, Fort Lauderdale is teeming with waterways between the beach strips and the mainland — think of it as Florida's sunny answer to Venice.
Depending on your budget and appetite for adventure, choose from kayaks, paddleboards, jet skis, private yachts, or even a large-group booze cruise. No matter your vessel, you'll be zipping past enormous mansions, ultra-expensive yachts, and endless bridges, all while your professional guide points out intriguing landmarks.
7 – Explore the city with a Segway tour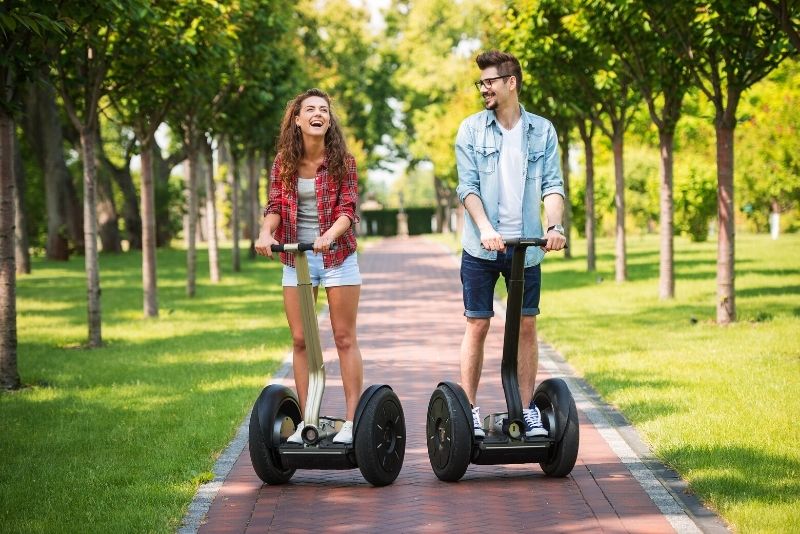 Roll around Fort Lauderdale in convenience and style on a smooth-moving Segway, one of the most efficient ways to tick off all the essential sights in one afternoon.
Tours whistle through the Lauderdale Beach promenade, in and out of downtown and residential areas, and even through Hugh Taylor Birch Park.
For something a little more unique, sign up for a comedy-themed Segway adventure or explore under the moonlight!
8 – Watch the horses at Gulfstream Park Racing and Casino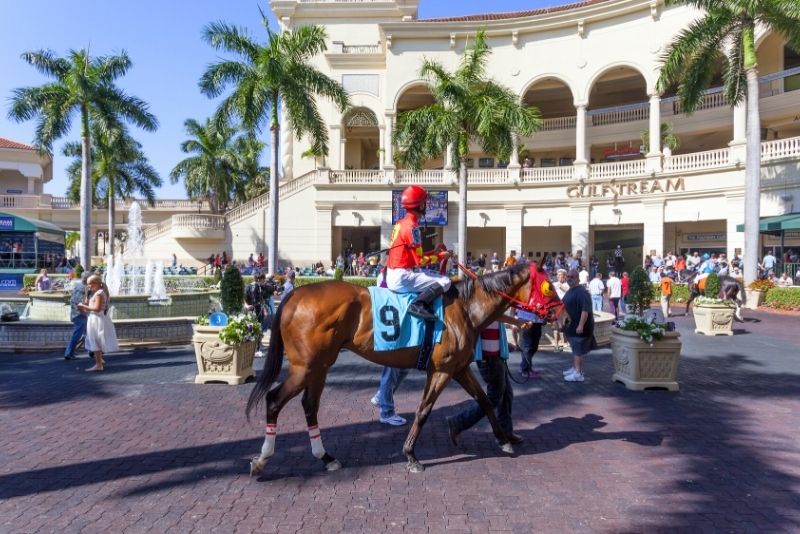 With a history dating back to 1939, the Gulfstream Park horse racing track has evolved to become one of the most popular racing venues in the United States.
Races take place every Wednesday to Sunday from December until September, but if you don't feel like punting on the horses, head to the casino or the nearby shops and restaurants instead.
For the extra hungry and thirsty among us, Sunday's bottomless buffet for $10 per person is an absolute steal!
9 – Jet ski through the beautiful canals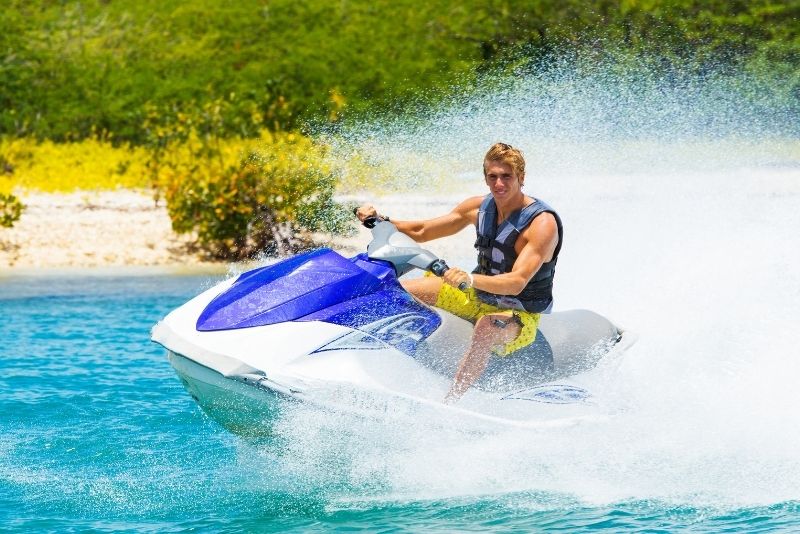 With its abundance of beaches and open waters, Florida — and specifically, Fort Lauderdale — is a jet skier's paradise.
Rent your own for an hour or two and explore the area at your own pace; or, join a private jet ski tour that takes you through areas like the Venice of America Canals and Millionaires Row, all while the guide points out historic landmarks and celebrity houses!
10 – Get a bird's eye view with a seaplane tour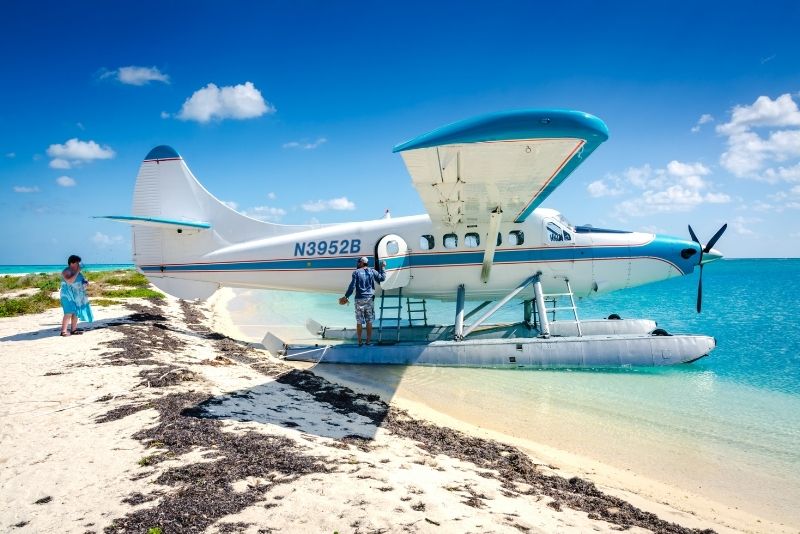 Seatbelts on for this unforgettable chance to view the city from above! Onboard an amphibious seaplane, you'll discover an entirely new perspective on the expansive shoreline; soar over the crowded beaches, admire the complex patterns of the waterways, and, of course, snap a few selfies in front of the skyline.
Time and budget permitting, charter the seaplane to transport you to and from nearby islands, including the Bahamas, the British Virgin Islands, Puerto Rico, or the closer Florida Keys.
11 – Ride through the city on a bike tour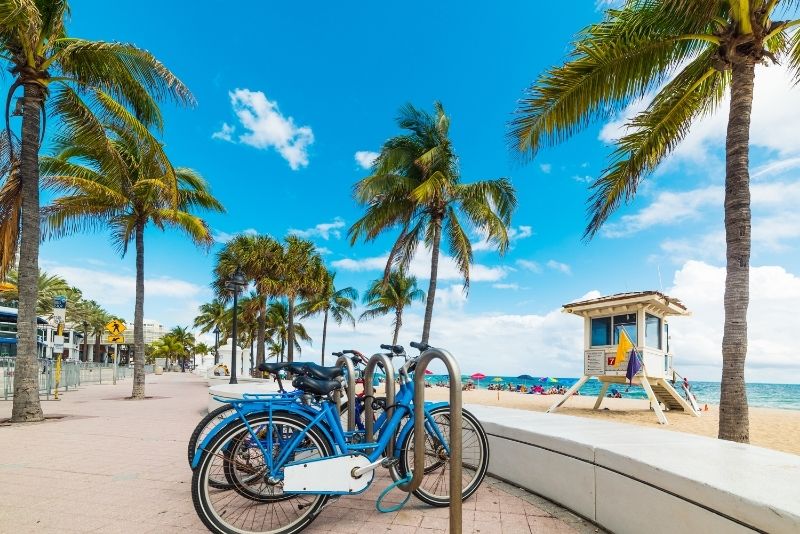 While it doesn't quite match up to its southern neighbor (read: Miami) in size, Fort Lauderdale is by no means small.
It would take an eternity to explore the entire city on foot, so why not speed things up on two wheels instead?
Led by knowledgeable locals, the bike tours navigate through the city's most famous landmarks and areas, covering the waterfront, Central Park, Hugh Taylor Birch State Park, and so much more.
Don't feel like working up a sweat? Electric bike to the rescue!
12 – Let your hair down on a crazy Cycleboat party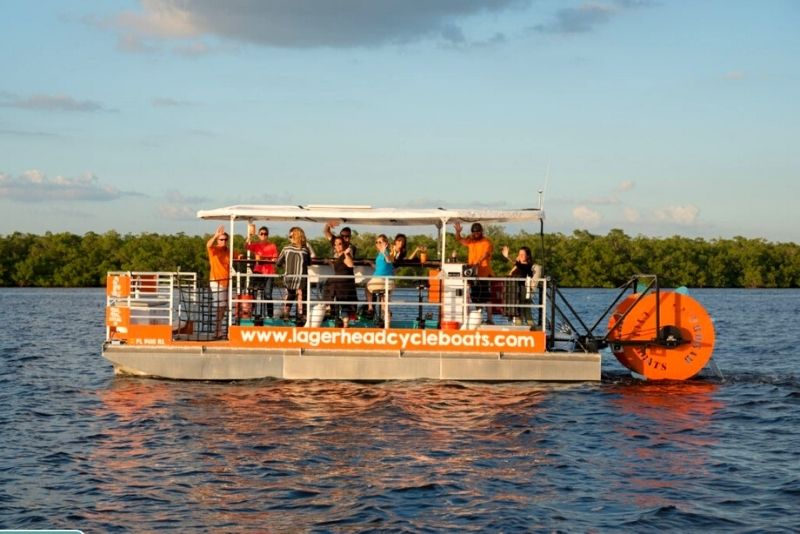 You're on vacation, after all, so why not let your hair down a little with a booze cruise!
The standard Lagerhead Cycleboat party cruises last for 2.5 hours, taking keen partygoers around the city's waterways on a 25-foot catamaran-style boat.
Bring your own beer and wine, hop in the water for a dip on the hotter days, stop at the captain's favorite bars, and let the DJ bring it all together with an epic playlist.
For any social butterflies out there, this experience is one of the most enjoyable things to do in Fort Lauderdale!
13 – Tour through the Venetian Isles in a Kayak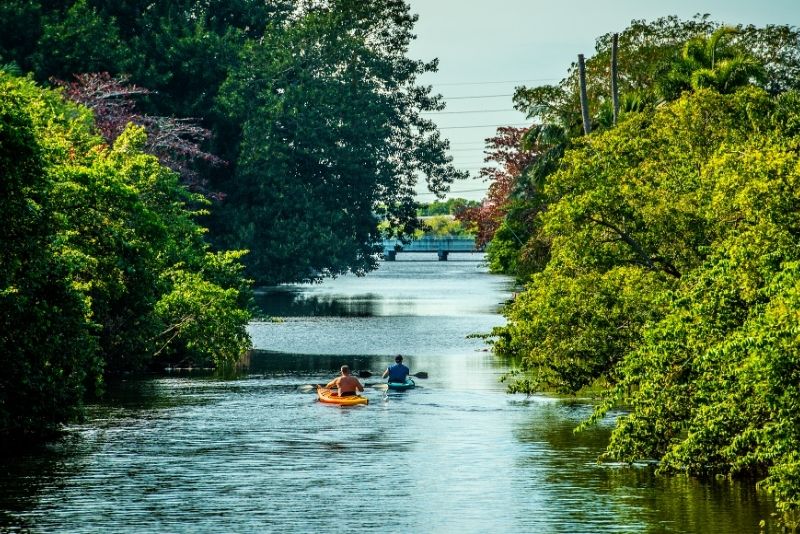 Carve through the Venetian Isles with a guide or explore the waterways and mangroves at your own pace.
Either way, you'll be gawking at huge mansions and expensive yachts the whole way through.
If you're looking for something further out of town, combine a kayak tour with a snorkeling experience in the waters of the Florida Keys — a noteworthy day trip option.
14 – Learn to surf!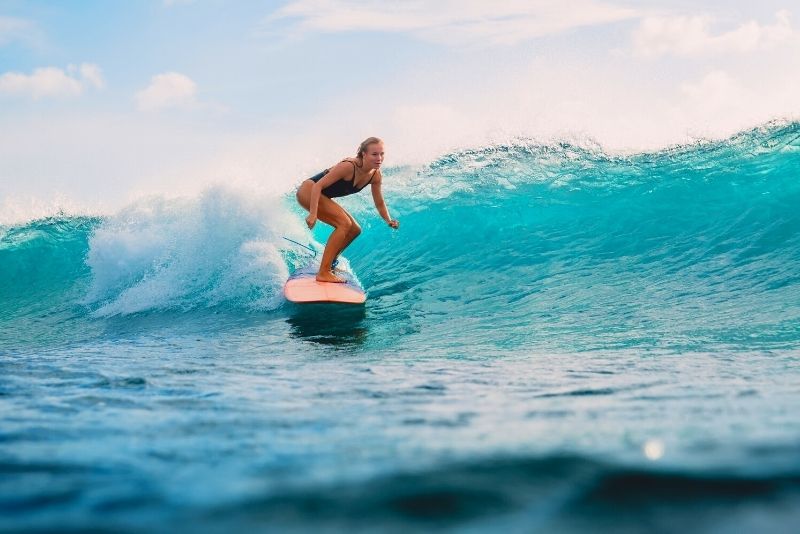 While Florida might sport a laid-back, go-with-the-flow vibe, that doesn't mean that there's any shortage of high-speed adventure!
Case in point: catching the waves. Perfect for beginners and intermediates, the professionally-taught surfing lessons off the shores of Lauderdale Beach provide the fundamental techniques and assistance needed to stand up and ride the whitewater.
All the surfing equipment is included: surfboard, rashguard, optional wetsuit, and surf wax — so all you need to bring is yourself and a can-do attitude!
15 – Check out Butterfly World, the biggest of its kind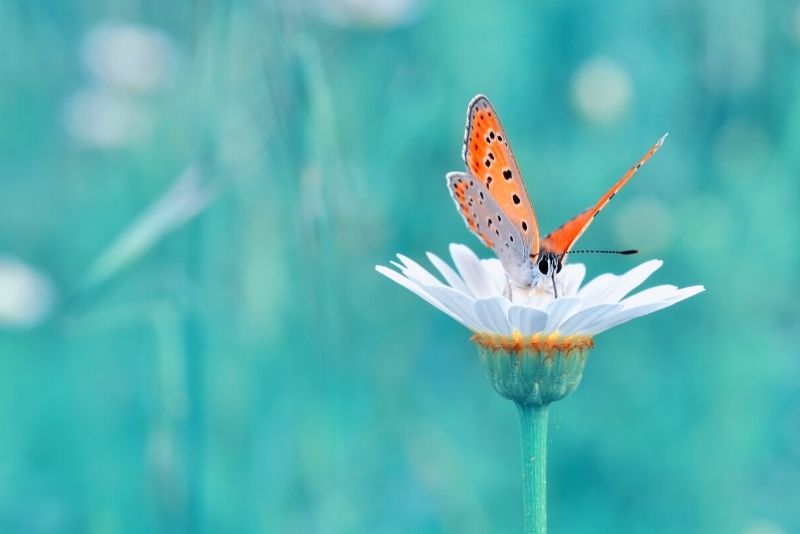 Holding the trophy as not only the largest butterfly house in America but the largest on the entire planet, Butterfly World in Coconut Creek is a crowd favorite for youngsters and adults alike.
Close to 20,000 butterflies of over 50 species call this place home, each more colorful than the last.
While the venue is a little out of the way from the main haunts, about a 30-minute drive away, it's an essential activity for any nature lover!
16 – Day trip down to Key West and snorkel in its clear waters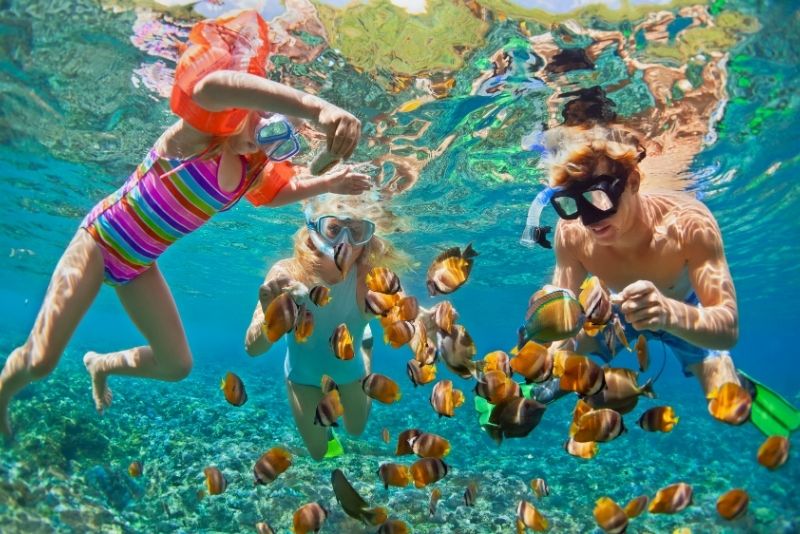 An island-city famous for its Caribbean atmosphere, nightlife, water sports, and beaches, Key West is an unmissable destination for anyone traveling to southern Florida.
Before hitting the town, take the opportunity to snorkel in the clear, warm ocean waters, and admire the colorful coral and vibrant sea life.
If you prefer to stay dry, there's always the option for a glass-bottom boat instead!
Feel free to extend your day trip to an overnighter experience — the best way to soak in the sparkling sunsets and sunrises over the Floridian waters. Take a look at the best things to do in Key West.
17 – Tour the city for free on the Sun Trolley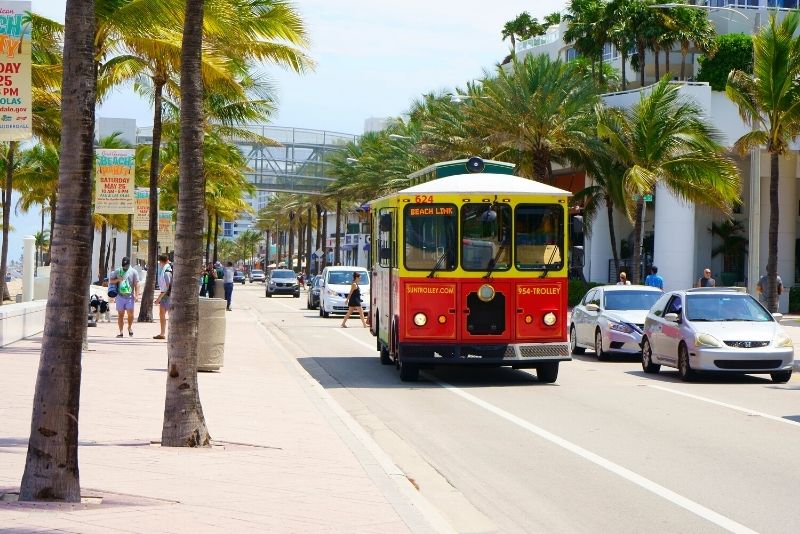 All five of the Sun Trolley's routes are free to ride, making exploring the city cheap and easy for anyone on a budget!
For some of the more notable tourist areas, hop on the Beach Link down to Fort Lauderdale Beach; check out the shops, restaurants, and museums along the city's most vibrant boulevard via the Las Olas Link; or climb aboard the Riverwalk Water Trolley for a ride along the picturesque New River.
Check here for routes and schedules.
18 – Take a luxurious sailing trip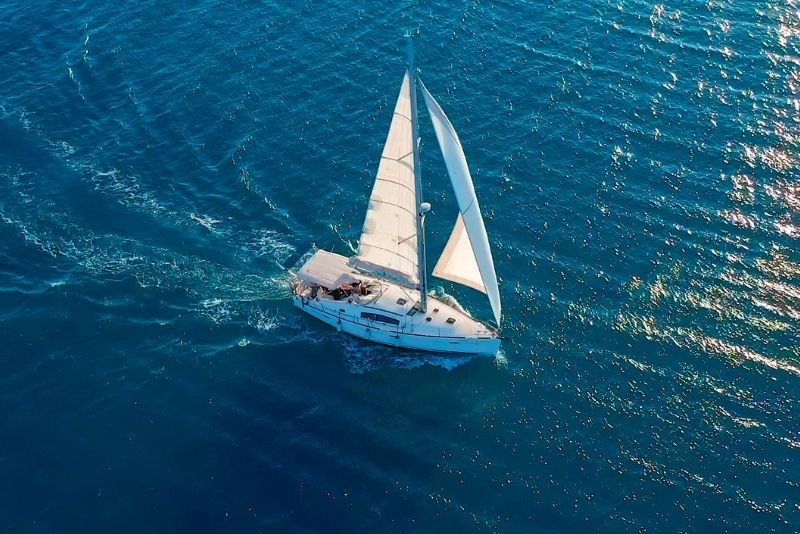 Bask in the sunshine and feel the salty ocean breeze through your hair on a 4- or 8-hour luxury sailing trip.
With royalty-like service from departure to docking, you'll be greeted with stunning views of Las Olas Beach, the city's skyline, and the seemingly never-ending Florida coastline.
Most sailing tours are fully customizable; dock when and where you want, and snorkel in whichever waters take your fancy with the included equipment.
19 – Walk the plank on a Pirate Adventure Cruise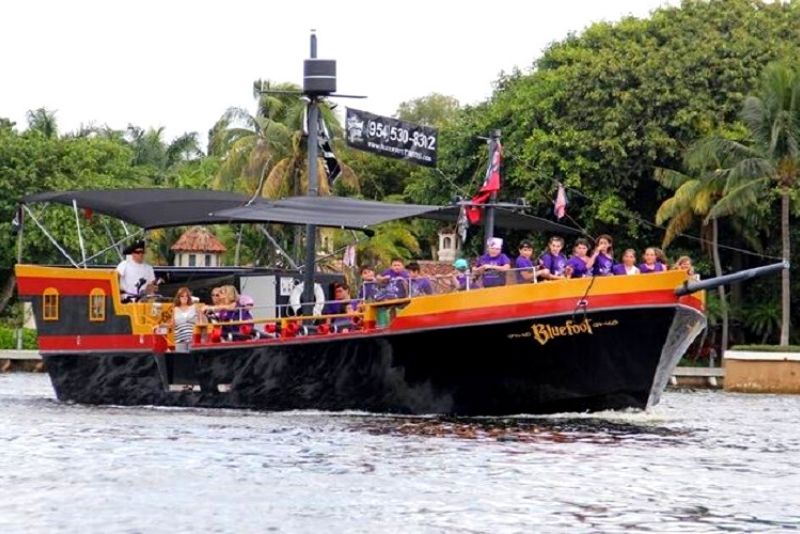 Cruise along Fort Lauderdale's Intracoastal Waterway on a one-hour tour that's all about pirates!
Youngsters will absolutely love the face painting, pirate speech lessons (arrr me'arty!), and water cannons (not to mention the treasure they get to take home).
But it's not just for the kids; it's a cruise designed for entire family fun — adults can soak in the pristine views while sipping on a classic pirate-style rum.
20 – Visit the Bonnet House Museum and Gardens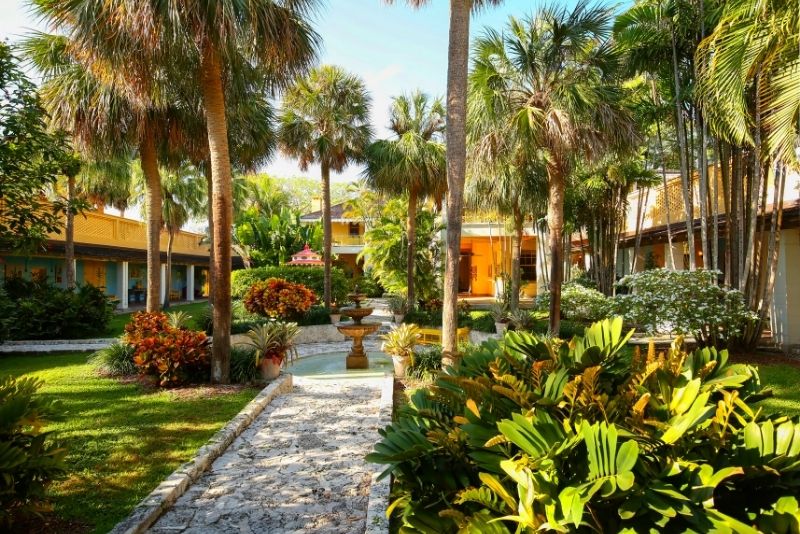 A picturesque 35-acre historic estate on Fort Lauderdale Beach, the Bonnet House Museum and Gardens combines art with over 100 years of history of the Bonnet estate — it's no wonder that this infamous landmark is listed on the National Register of Historic Places.
The home's plantation-style exterior has been perfectly preserved in its 1930's and 40's essence. The interior is equally impressive; dotted with delightful artworks, animal sculptures, and plenty more surprises.
21 – Embark on a sunrise fishing trip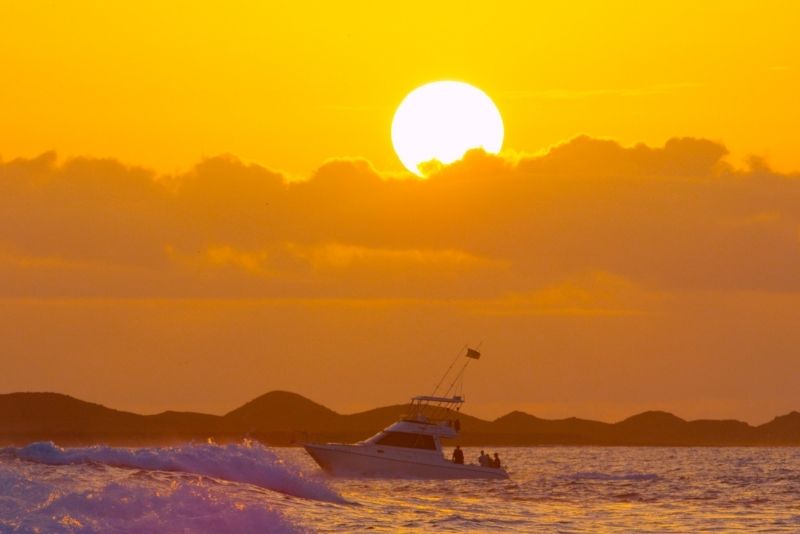 Always wanted to catch a fish but never had the chance? Well, look no further.
Fort Lauderdale is blessed with an abundance of marine life in its coastal waters, and there are plenty of sportfishing boat charters on offer to help you reel one in.
Blackfin tuna, kingfish, and bonitos are common in the area, likewise sailfish, mackerel, and even whale sharks!
22 – Sightsee on a private electric boat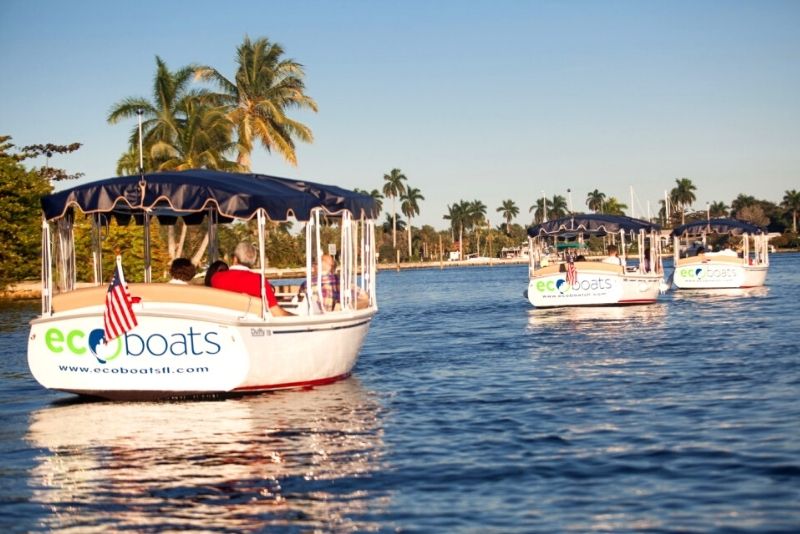 Want to explore the city by water but not overly interested in joining a run-of-the-mill tour?
Then simply rent your own boat! Choose from different sized vessels — like 18-footers or 21-footers — and make your way around the city's riverways at your own pace, letting the captain steer the ship while you sit back, enjoy a drink, and embrace the impressive views.
Since the boat is entirely electric and therefore extremely quiet, the cruise promises to be extra relaxing.
23 – Embrace the music on a party boat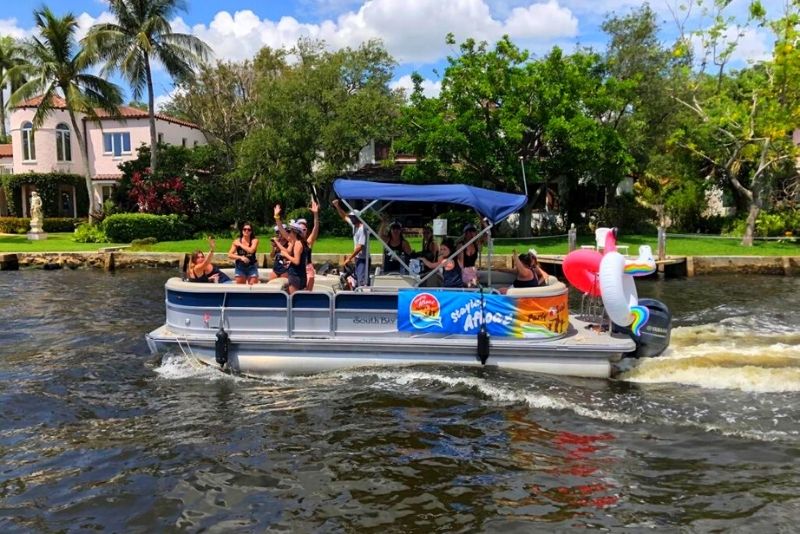 With the chance to bring your own food and drinks, the Staying Afloat Party Boat can be as wild as you make it.
The social cruise skirts around the waterways and open ocean before temporarily anchoring at the Fort Lauderdale Sandbar, allowing the buzzed travelers to jump in the water to cool off and truly embrace the DJ's booming playlist.
If you're traveling in large groups — planning a bachelor/ette party, birthday, or corporate retreat — then opt for the private rental and have the boat entirely to yourself!
24 – Get the best views of Fort Lauderdale on a Helicopter Tour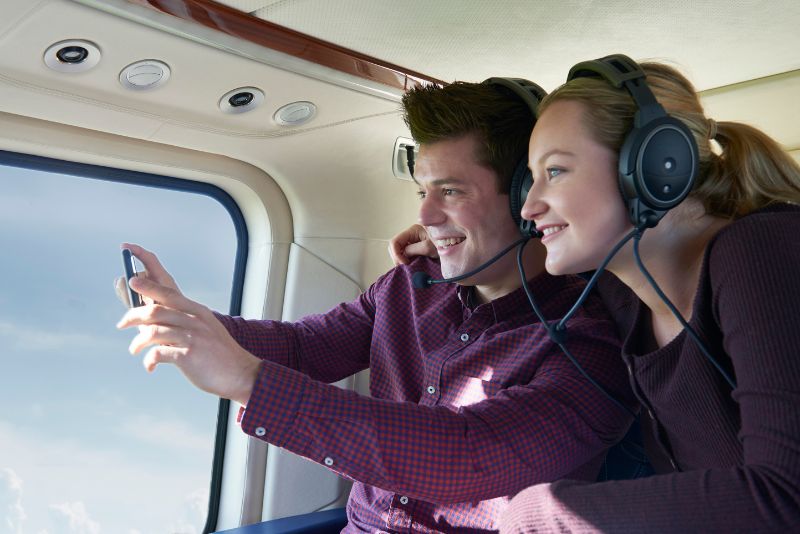 For a bit of variety, hop on a helicopter tour, taking you through the sunny skies of the sunshine state, and looking below at iconic city sites and landmarks, including "Millionaires Row", the stunning coast, the amazing everglades, and more.
A new way to learn about the city, your pilot will share commentary and fascinating facts about all the sights you'll be passing over.
Whether you're treating yourself to an incredible experience or you're going for a romantic treat for your partner, helicopter tours will be customized to your wishes to make it even more special.
25 – Shop till you drop on Las Olas Boulevard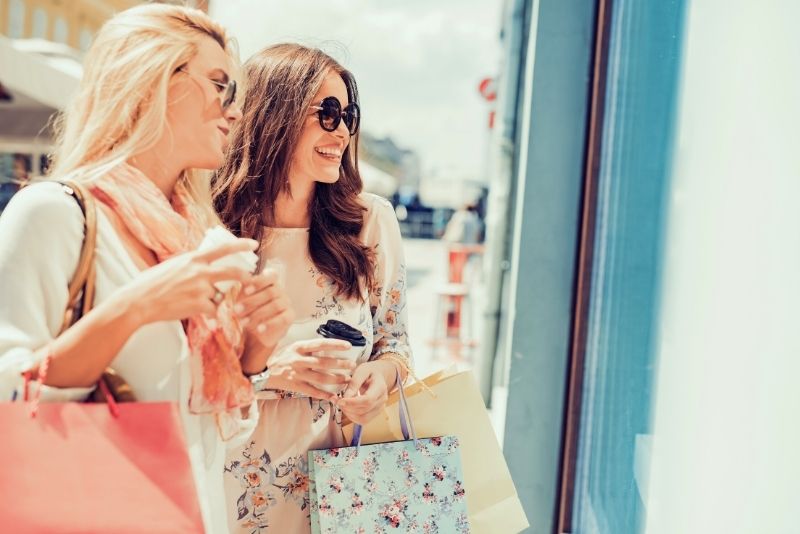 Widely considered as the city's premier destination for shopping, restaurants, and land-based entertainment (thanks to its 10 international art exhibitions and regular live concerts), Las Olas Boulevard is a must for any Fort Lauderdale visitor.
Even if you're not in the mood for a bite or a new wardrobe, Las Olas is a great place for a simple stretch of the legs — you'll likely come across some street performers along the way too.
Shopaholic or not, Las Olas should headline your list of things to do in Fort Lauderdale.
26 – Check out the Historic Stranahan House Museum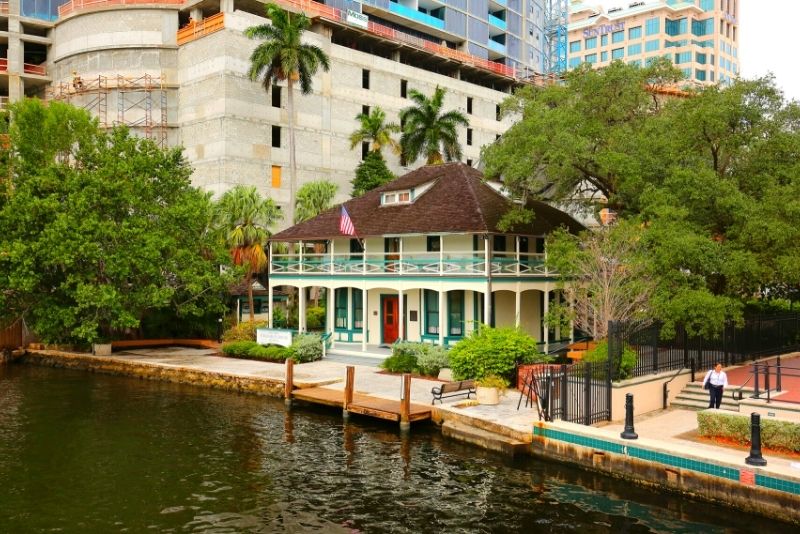 Built back in 1901 by Frank Stranahan, the man considered to be the 'Founding Father' of Fort Lauderdale, this century-old home has the claim to fame of being the city's oldest surviving structure.
Over the years, the historic abode has functioned as a post office, community center, and even a town hall.
These days, it's an educational and fascinating museum, detailing the history of the building, its former owner, and the city's development.
27 – Cross off Snorkeling from your bucket list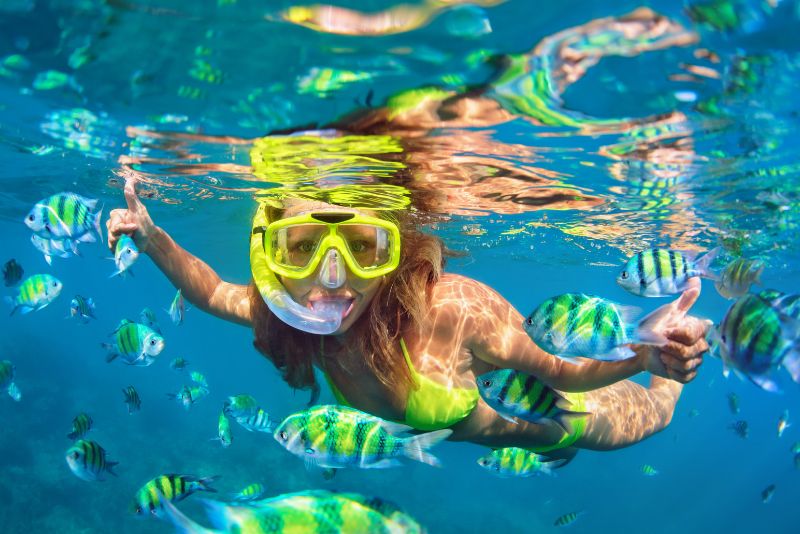 Explore the wildlife that resides in the Atlantic Ocean on a snorkeling experience, taking you under the sea far enough to see the beauty of the colorful marine life.
Named one of the best snorkeling destinations in the world, opt for a day trip to Key West for some snorkeling activities that include sailing on a catamaran, and diving below to catch a glimpse of the third largest coral reef in the world.
With snorkeling experiences available as low as $45 USD, this activity is a must-do while visiting Fort Lauderdale.
28 – Have a drink and plenty of fun at Backyard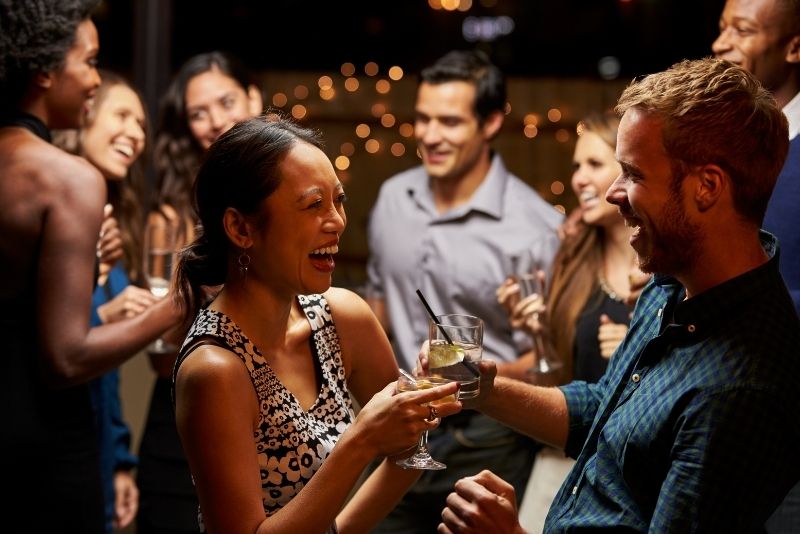 How about enjoying a beer inside a restored ship-themed hotel? Head over to The Wreck Bar, where you'll be transported to a world below the sea, with a mermaid show, and other themed entertainment throughout the week.
Have a mojito with your taco while you play a rousing game of table tennis at The Wharf, a hot spot for young locals and visitors to listen to music, or catch an amazing sunset and yacht watching.
Celebrating a fancier event? Order yourself a unique martini at Blue Martini, along with a tapa if you come during happy hour.
29 – Set your eyes on the whole of Fort Lauderdale while Parasailing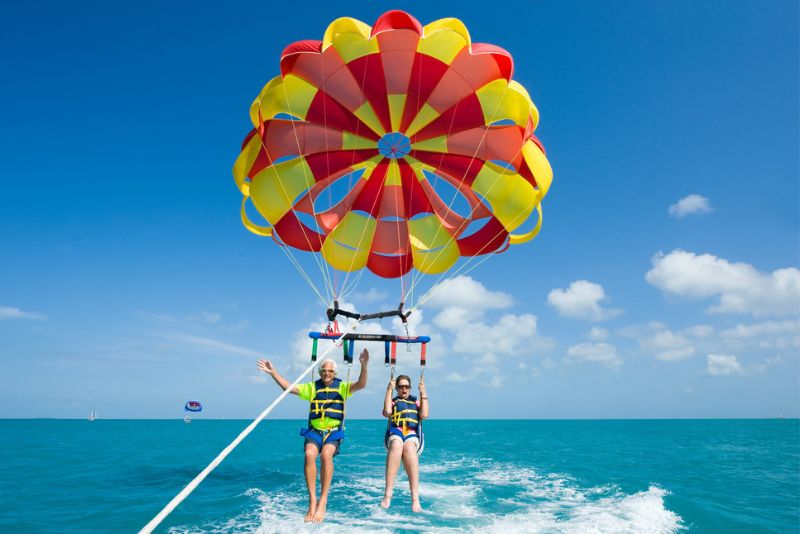 From the clear waters to the clear skies, a trip to Fort Lauderdale can only be enhanced with a parasailing experience, getting views of the sea, city, and beyond.
Parasail with confidence, as you hop on with a professional crew member, and choose from a variety of departure times, from morning all the way to early evening for the perfect view of the sun and the sparkling water.
Some tours will also include a GoPro for you to bring up and record your own adventure to keep forever or share with your followers on social media.
30 – Watch a show at the Broward Center for the Performing Arts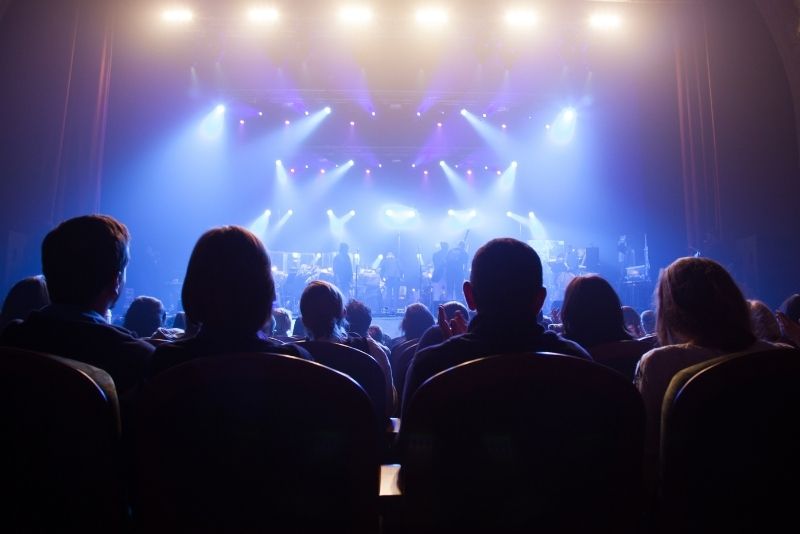 Theatre lovers, rejoice! Fort Lauderdale might not hold its hat to NYC's Broadway or London's West End, but it still knows how to put on a highly memorable performance!
Over at the Broward Center for the Performing Arts, choose from concerts, musicals, plays, and more, as part of an exciting, ever-changing calendar.
From a lively musical at Amaturo Theater to the glitzy Cirque Dreams or entertaining drag queen performance at Au-Rene Theater, and other riveting performances at the Abdo New River Room.
The venue is nestled amongst the lively Riverwalk Arts and Entertainment District, so there's plenty to do before and after the show!
31 – Break out of an escape room before time runs out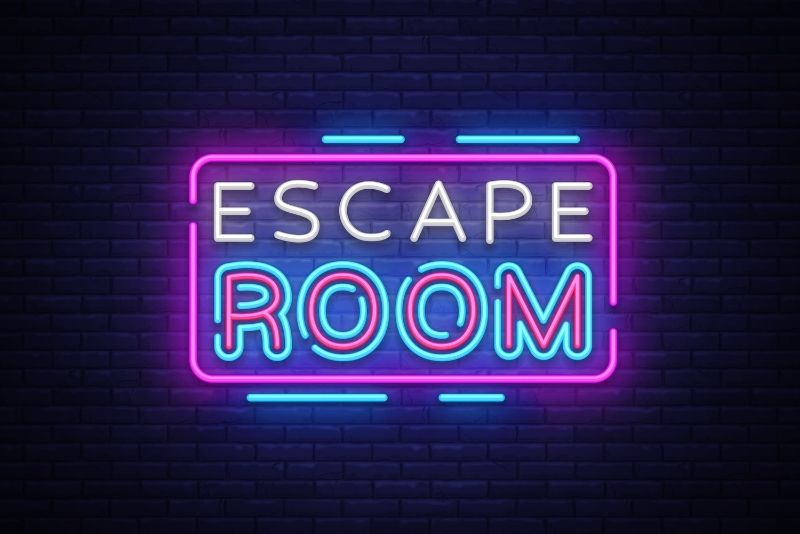 Test your smarts at Escapology live escape rooms, and its varying themes from Murder on the Orient Express, to nostalgic but tricky Scooby-Doo-themed, and other rooms with interesting stories.
Take the fun to the next level at Think Escape Games, an immersive escape room, from exploring riddles of the Mayan Ruins, to a creepy Dollhouse theme. Get into the mind of a mentally disturbed patient, figure out the origin of her disturbance, and more.
Set your new record at escaping zombies and other monsters at Lockbox Escape Rooms, inspired by the Saw movies.
32 – Watch a Polynesian show at Mai-Kai Restaurant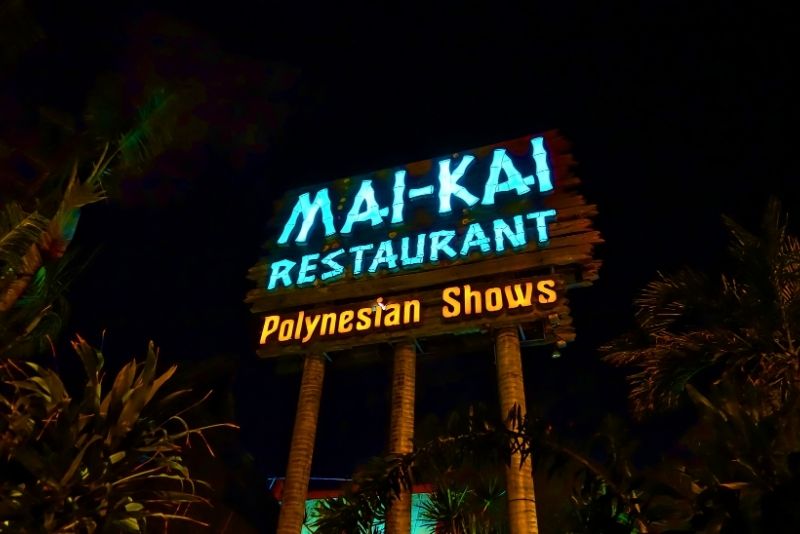 Home of the longest consecutively running Polynesian show in the country, the internationally renowned Mai-Kai Restaurant combines mouth-watering Cantonese and American meals with first-class entertainment.
With an atmosphere resembling the classic tiki bar, plus jovial song and dance (not to mention the strong, tasty drinks), this is truly a one-of-a-kind dining experience.
33 – Explore Sawgrass Recreation Park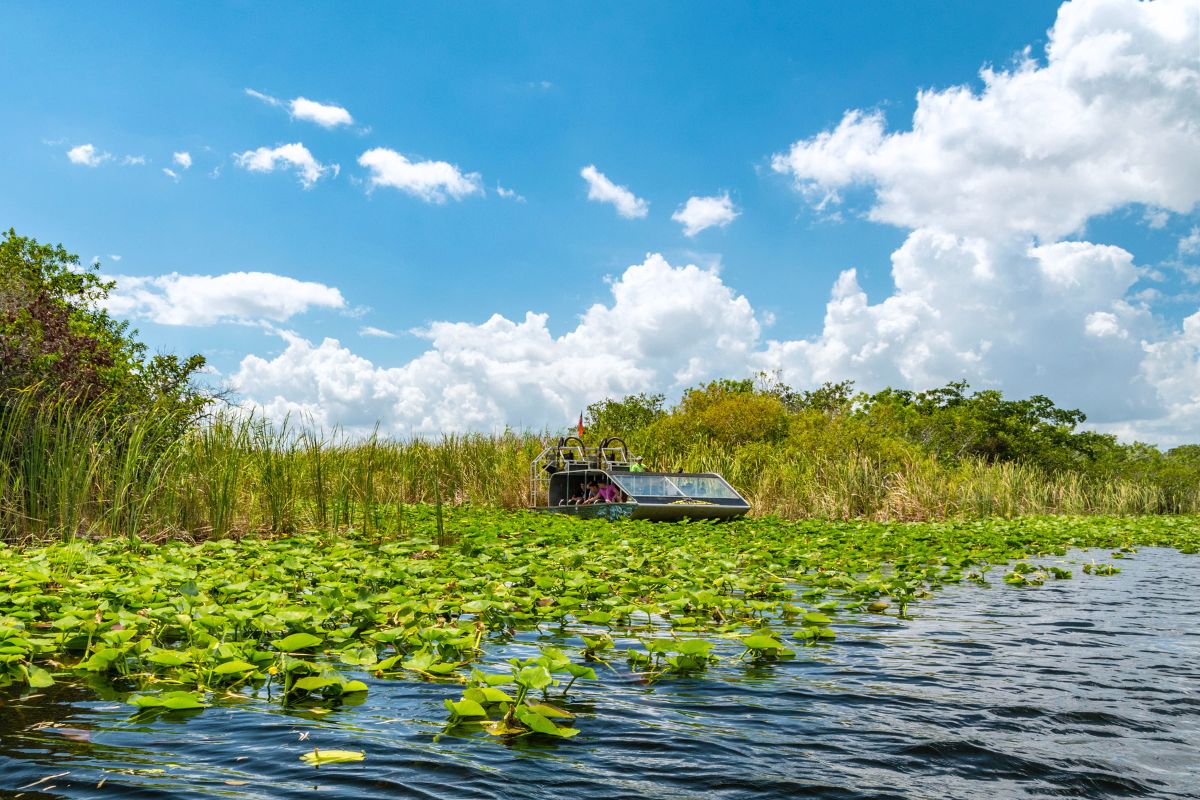 Tucked away in the heart of the Florida Everglades, and spanning more than 22,000 acres of wildlife-filled wetlands, the Sawgrass Recreation Park is a nature-lover's dream and, justifiably, a popular day trip destination for Fort Lauderdale visitors.
The park is home to alligators, turtles, wild boar, and hundreds of species of birds — so don't forget your binoculars. You can see a handful of these critters in the wildlife section and the Sawgrass Reptile Exhibit, but for the best views of them all, take a boat tour through the park's waterways.
Besides getting to see a different side of the region, you'll also have an experienced guide with you along the way who will be able to point out the wildlife at play and teach you all about the history, flora, and fauna of the Everglades.
If you're feeling brave enough to venture into the Everglades at night, the park puts on 60-minute moonlight adventures every Wednesday and Saturday night at 8:30 PM – called, as you might have guessed, Gator Nights.
34 – Head to the Swap Shop & Thunderbird Drive-In Theater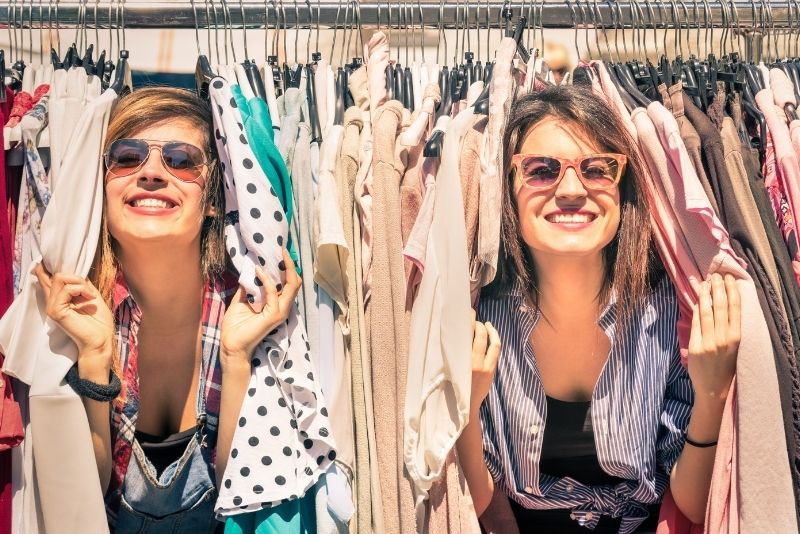 Proudly boasting its status at the largest daily flea market in the world, the Swap Shop brings together hundreds of vendors selling all kinds of hidden treasures, as well as plenty of local fruits and nibblies worth sampling.
Besides the obvious Swap Shop experience, the venue also showcases a surprising collection of seriously impressive cars — namely modern and vintage Ferraris — and, impressively, a 14-screen drive-in movie theater that plays a selection of new releases and classics.
35 – Dine in at 15th Street Fisheries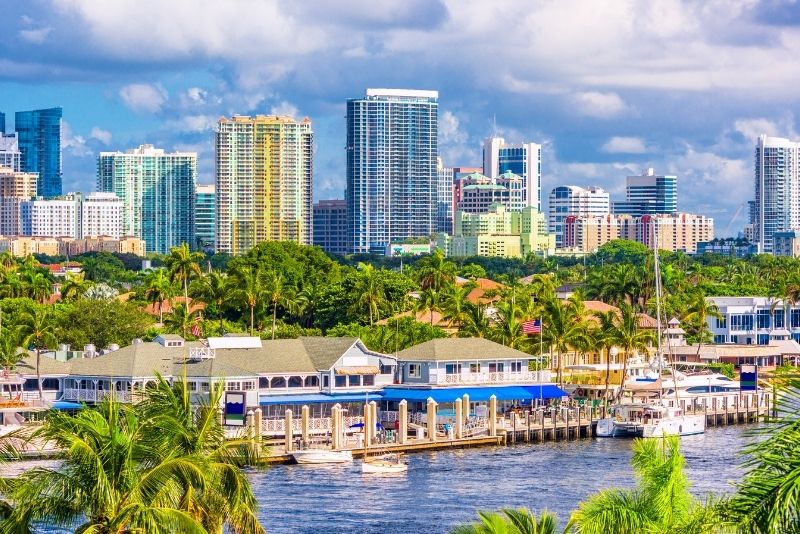 Hidden inside the Fort Lauderdale's most famous nautical landmark, Lauderdale Marina, 15th Street Fisheries has been serving tantalizing dishes to hungry guests since 1978, well worthy of its legendary reputation as one of South Florida's premium waterfront eateries.
The recently remodeled upper level offers fine dining with an array of freshly caught fish (and other unique dishes, like kangaroo steak), while the downstairs hosts regular live music and cocktails at its Fisheries Dockside spin-off.
36 – Go stand-up paddleboarding!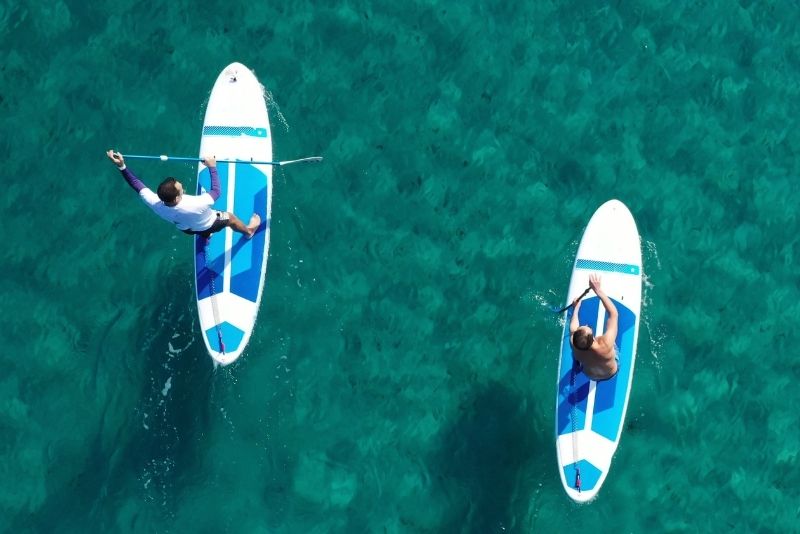 Contrary to its appearance, stand-up paddleboarding isn't easy to master! But once you've got the hang of it after learning the ropes, it serves as one of the most relaxing ways to enjoy the Fort Lauderdale waters.
Rent your own board, sign up for a one-on-one lesson, or embark on a group tour of the city's canals and rivers — either way, you're in for a treat.
37 – Feel the thrills of the Flyboard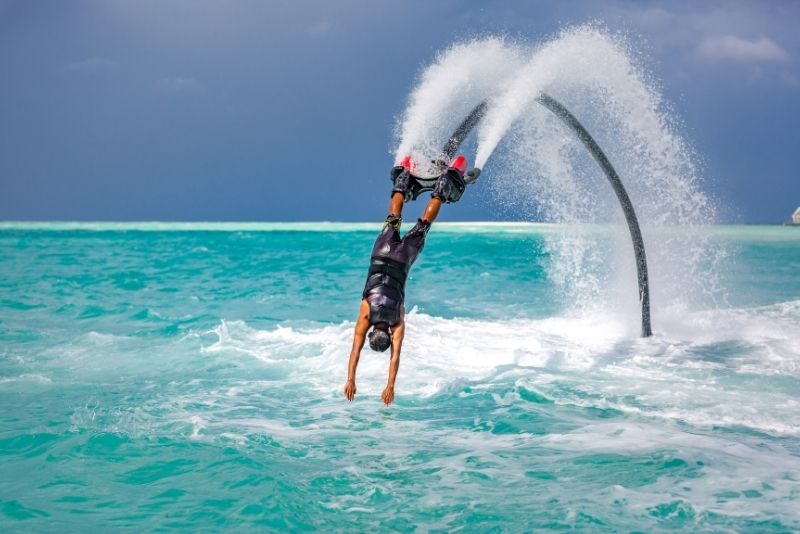 For a chance to try your hand at a new, high-octane sport, why not sign up for a flyboarding lesson?
Once you've mastered the immense power beneath your feet, you'll be able to dive deep under the surface like a dolphin or soar up to 50 feet high above the surface.
There's a reason why flyboarding is being offered in more and more waterfront cities across America: it's just bucketloads of fun!
Thrill-seekers, take note: flyboarding should headline your list of things to do in Fort Lauderdale!
38 – Gear up for some indoor skydiving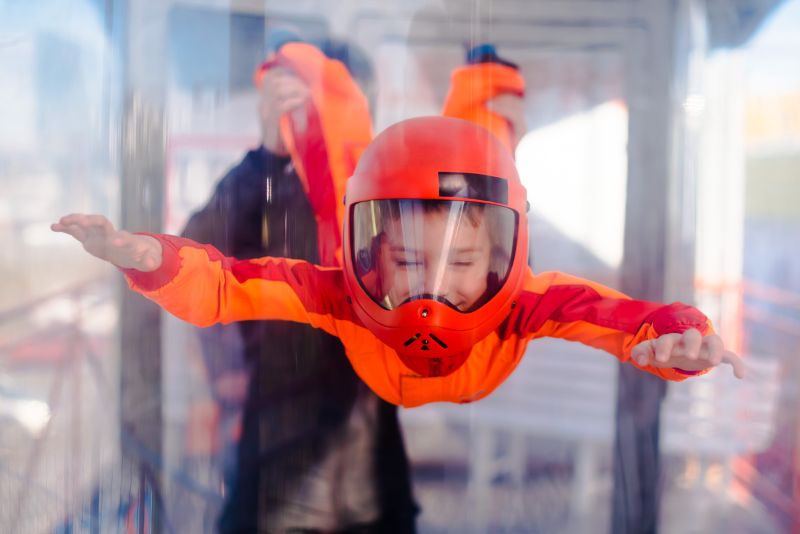 Indoor skydiving is the perfect activity that mimics the feeling of skydiving a few thousand feet from the air, in the comfort of the indoors.
After gearing up with your safety wear, you'll enter a wind tunnel with high-speed winds from below you, which will allow you to float in the air, and even practice a few tricks!
Feel safe going in with your guide who will help you get the hang of this adrenaline-inducing activity, and by the end of it, you may just receive a certificate for extra bragging points!
39 – Float through the canals on a Tiki bar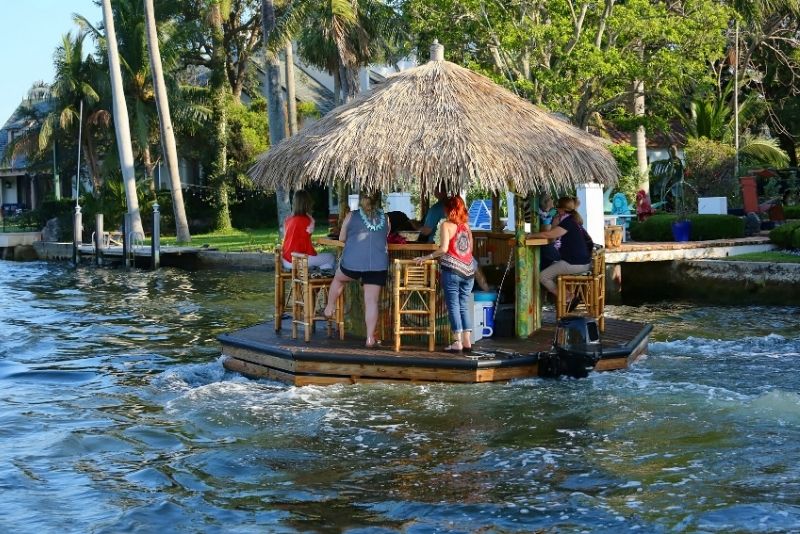 Arguably the most enjoyable way to experience Fort Lauderdale's beautiful waterways — or, at the very least, the most unique — a floating tiki bar tour presents as the perfect warm-day activity.
As the Captains entertain and pump out the toe-tappin' tunes, visitors can sit back, relax, and sip on a cocktail (or five) as the boat-bar traverses through the picturesque canals.
Keep in mind that these bars have a maximum capacity of six guests.
40 – Unwind (or party) on a hot tub boat tour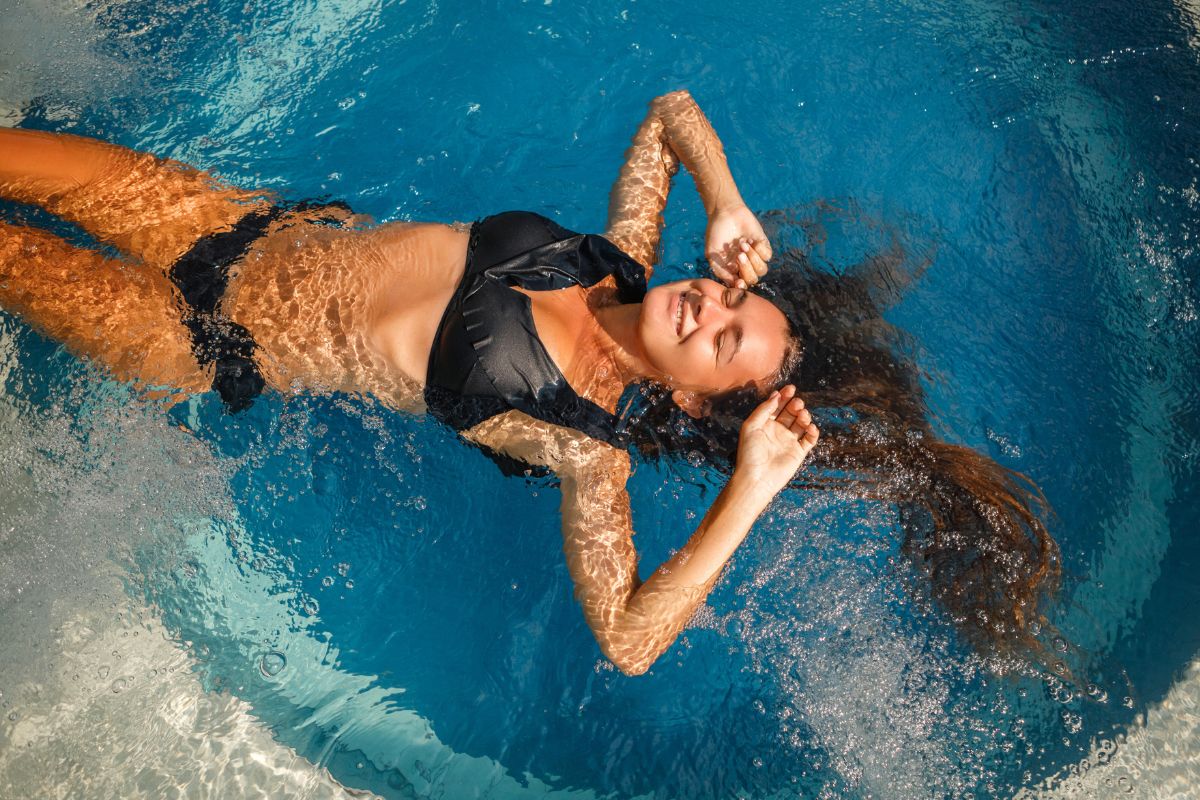 Say hello to a party boat, but not as you've seen it before.
Making its way down the Stranahan River toward the New River in Fort Lauderdale, the hot tub boat tour combines all the bells and whistles of a sightseeing tour — passing by million-dollar mansions and luxury yachts, with top-notch views of the Downtown Skyline and famous Riverwalk — with a built-in jacuzzi party!
Guaranteed to make you feel like an A-lister, this (roughly) 2-hour adventure includes a captain to take you around the waterways, as well as a private hot hub where you can sit back, in sublime comfort.
The BYO option also applies here, so go ahead and bring your own drinks, snacks, music… basically whatever you need for an epic day or evening out on the Floria waters.
Book a ticket for two and treat yourself to a romantic evening, or book out the entire boat for a wild bachelor or bachelorette party! Either way, it's considered one of the top things to do in Fort Lauderdale.
41 – Learn how to fly a plane!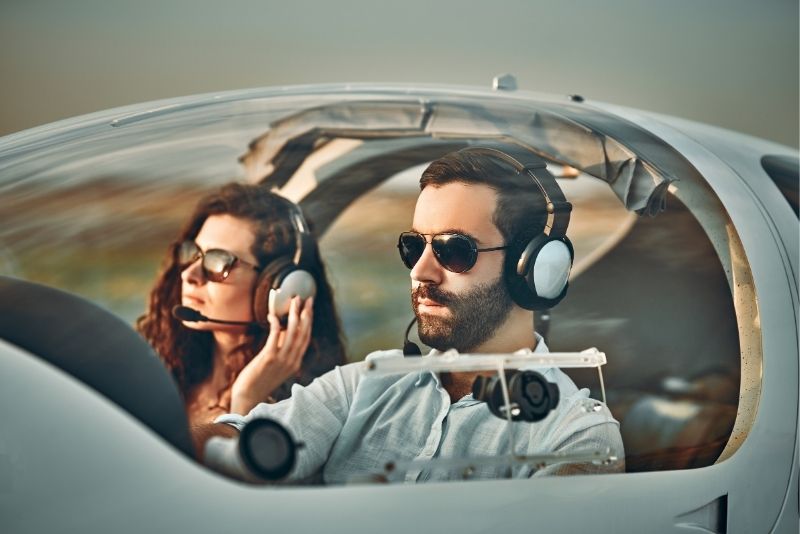 If a tourist flight above the city just doesn't cut it, take it to the next level by taking the controls yourself!
With endless coastline and beautiful landscape, there's no better place to learn to fly than above the eastern Floridian shores.
If a one-hour lesson ignites a newfound passion, Berichi Aviation offers entire summer courses that result in your very own pilot's license.
42 – Plan for a night of lively Live Music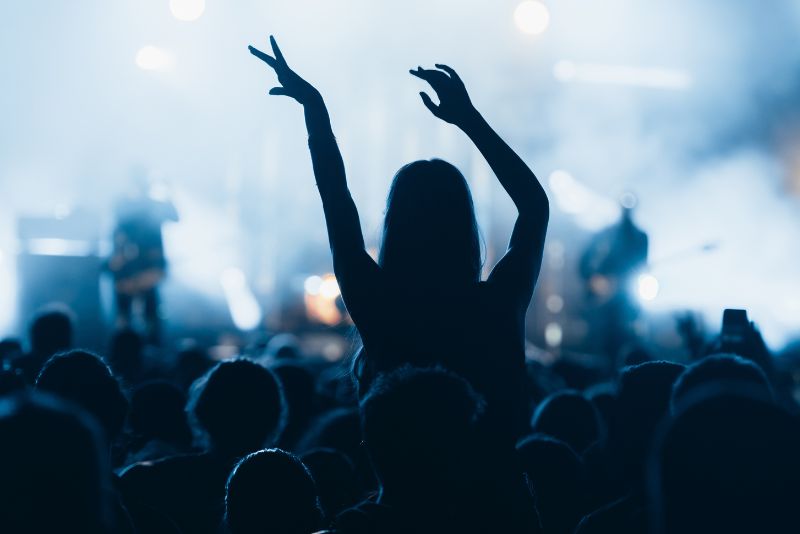 Check out Culture Room, with a legacy of more than 20 years of concerts, from acoustic sets to rock, folk music, and soul. Look up their constantly updated calendar of musical events, which take place frequently.
Revolution Live has been a hotbed for hosting some of the big names in music we hear today. Check out their many concerts, from tribute concerts to the next big band just about to pop off onto the scene.
Elbo Room has made a name for itself in the last few years and is continuously hosting amazing acts, as well as Blue Jean Blues, offering daily specials on the menu, and refreshing beats taking center stage – it's the perfect combo.
43 – Devour a dish or two at Coconuts Waterside Grill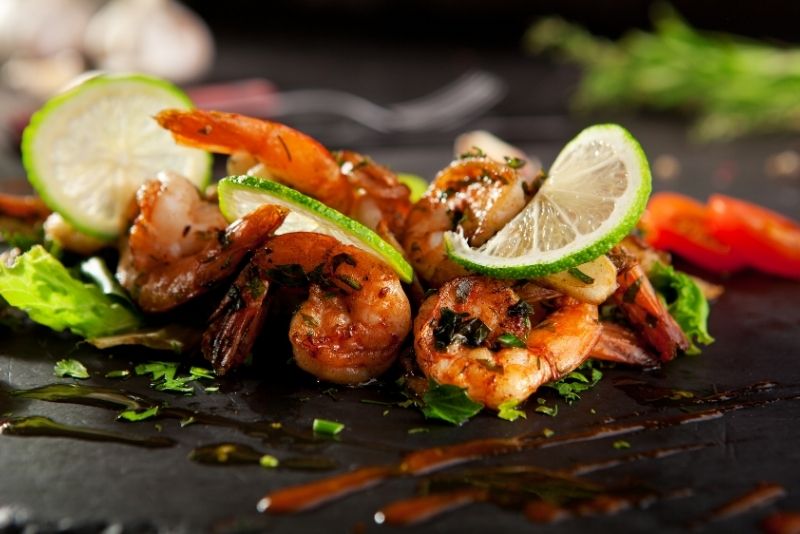 Proudly displaying uninterrupted views of the city's intercostal waterways, the Coconuts Waterside Grill beachy hangout is a renowned spot to down a couple of drinks, devour a tasty meal, and kick back into the relaxed atmosphere.
While the ambiance is undoubtedly top-notch, where Coconuts really thrives is on its menu. Don't miss the chance to sample the scoobies and the coconut shrimp!
44 – Catch a soccer match at DRV PNK Stadium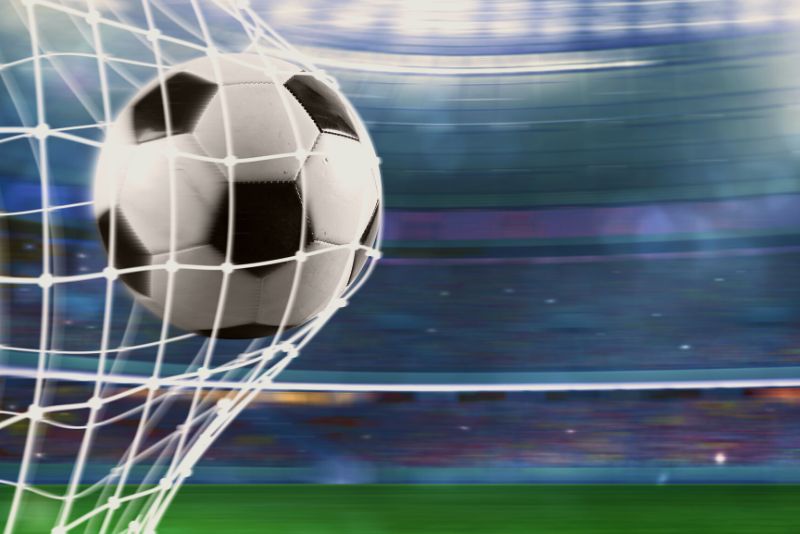 Check out the game schedule for your chance to catch an MLS soccer game at the home stadium of Inter Miami CF, owned by David Beckham.
Whether you just want tickets for the next game, or you want a once-in-a-lifetime soccer VIP experience, check out the different ticket and package options, with the exclusive premium ticket benefits that include private-level seating and catering.
Experience the world of MLS soccer in the newly built stadium, with a capacity of 18,000 seats, with fun entertainment for the whole family.
45 – Get lost in the record-breaking Sawgrass Mills Mall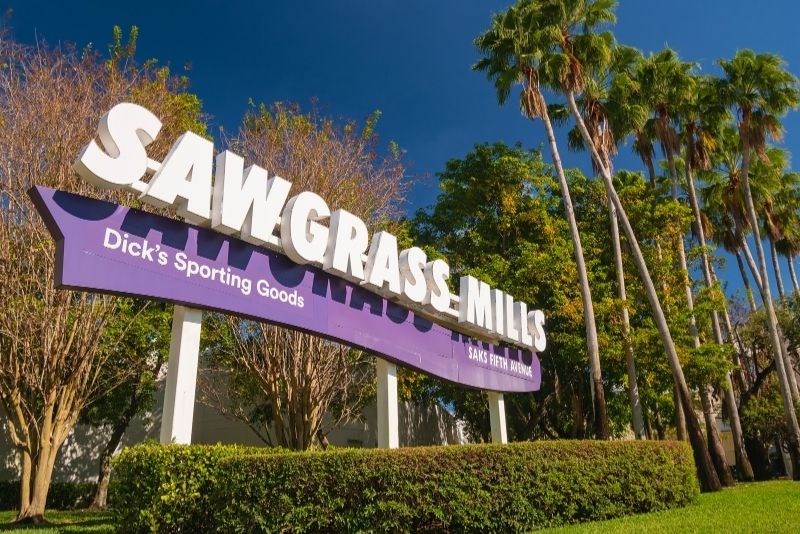 About 22 kilometers (14 miles) west of downtown Fort Lauderdale in Sunrise, you'll find the sprawling Sawgrass Mills mall. This place is objectively massive; thanks to its 350-store complex, Sawgrass holds the title of the largest single-story outlet mall in America.
With an afternoon here, you'll be spoiled for choice — window shop at Prada, Jimmy Choo, and Kate Spade; grab a bite to eat at California Pizza Kitchen or Rainforest Cafe; or even catch a movie at the on-site IMAX theater.
46 – Live it up at the Seminole Hard Rock Hotel & Casino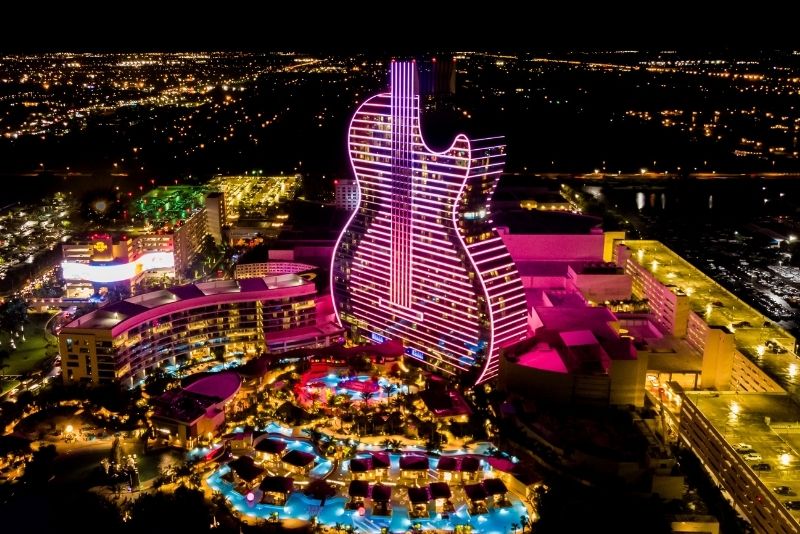 With its guitar-shaped building soaring above the palm tree-filled hotel complex, it's impossible to miss the Seminole Hard Rock Hotel & Casino when driving by.
Despite its inland location, it's still just minutes away from the hustle and bustle of the Fort Lauderdale and Hollywood shorelines, allowing you to easily head to the beach after enjoying the resort's world-class entertainment, delectable dining, and lively casino games.
47 – Interact with the exhibits at the Museum of Discovery and Science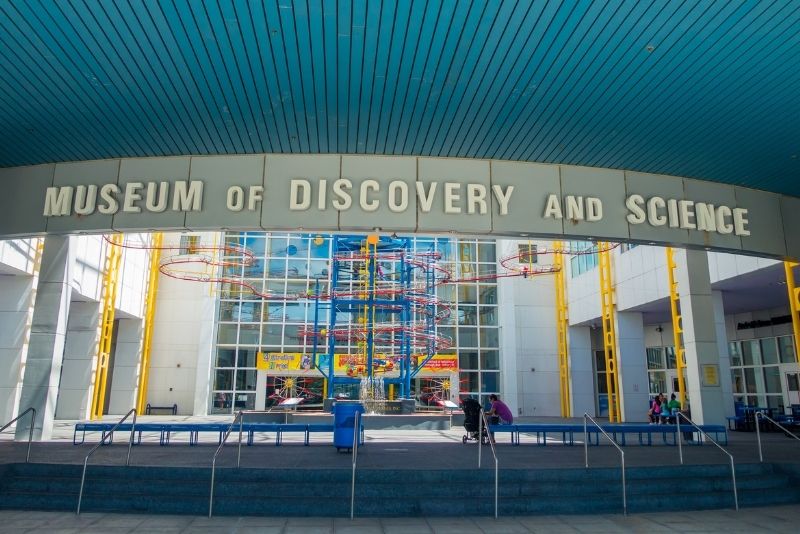 As one of the largest museums of its kind across the entire state, Fort Lauderdale's Museum of Discovery and Science is an interactive sight to behold.
As far as permanent exhibits go, there's plenty to choose from: stroll through Prehistoric Florida, the Florida Everglades, and Otters at Play, take a seat in the IMAX theater, and feel the thrills aboard multiple rides and simulators.
On top of that, with rotating features such as Here Be Dragons, MODS promises to be a fun excursion for the entire family.
48 – Sip Champagne on a sunset sailing cruise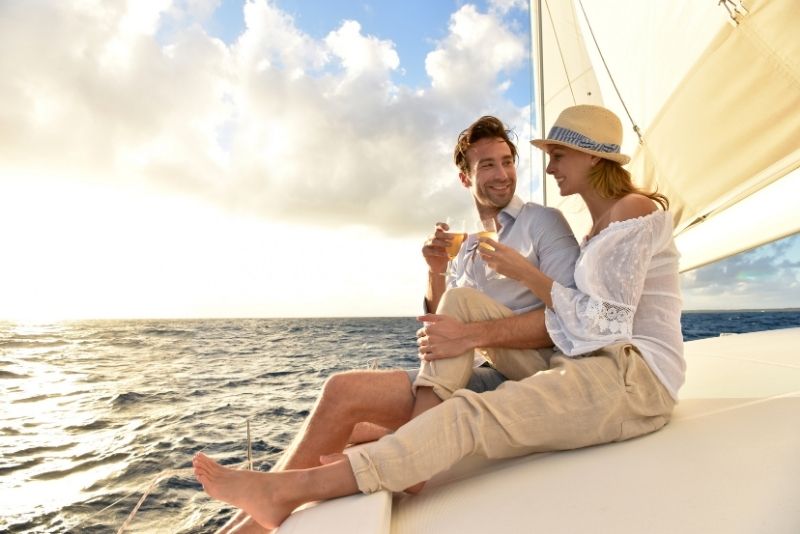 Add a splash of sophistication and romance to your Fort Lauderdale adventure with a picturesque cruise!
With soft music and crashing waves creating a calming atmosphere, a glass of bubbly in hand, and a postcard-worthy sunset vista, there's no better way to turn afternoon into evening before hitting the town.
With space for over 40 guests on this catamaran, the sunset cruise is also a great way to make some new friends and is widely considered one of the essential things to do in Fort Lauderdale.
49 – Walk in firefighters' shoes at the Fort Lauderdale Fire and Safety Museum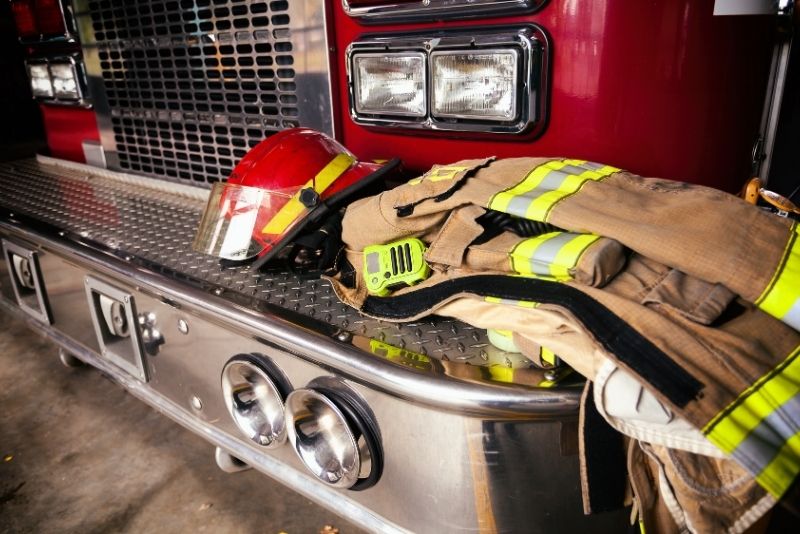 When the local fire department no longer needed to use Fire Station No. 3 on West Las Olas Blvd, the city decided to turn the building into a museum — and we're glad they did because it's quickly become a fan favorite!
Through more than 100 years of photos, videos, uniforms, old-school trucks, and equipment, guests can take a fascinating deep dive into the history of this local department, learning of the emergencies that challenged its firefighters throughout the years.
50 – Let your hair down on a paddle pub cruise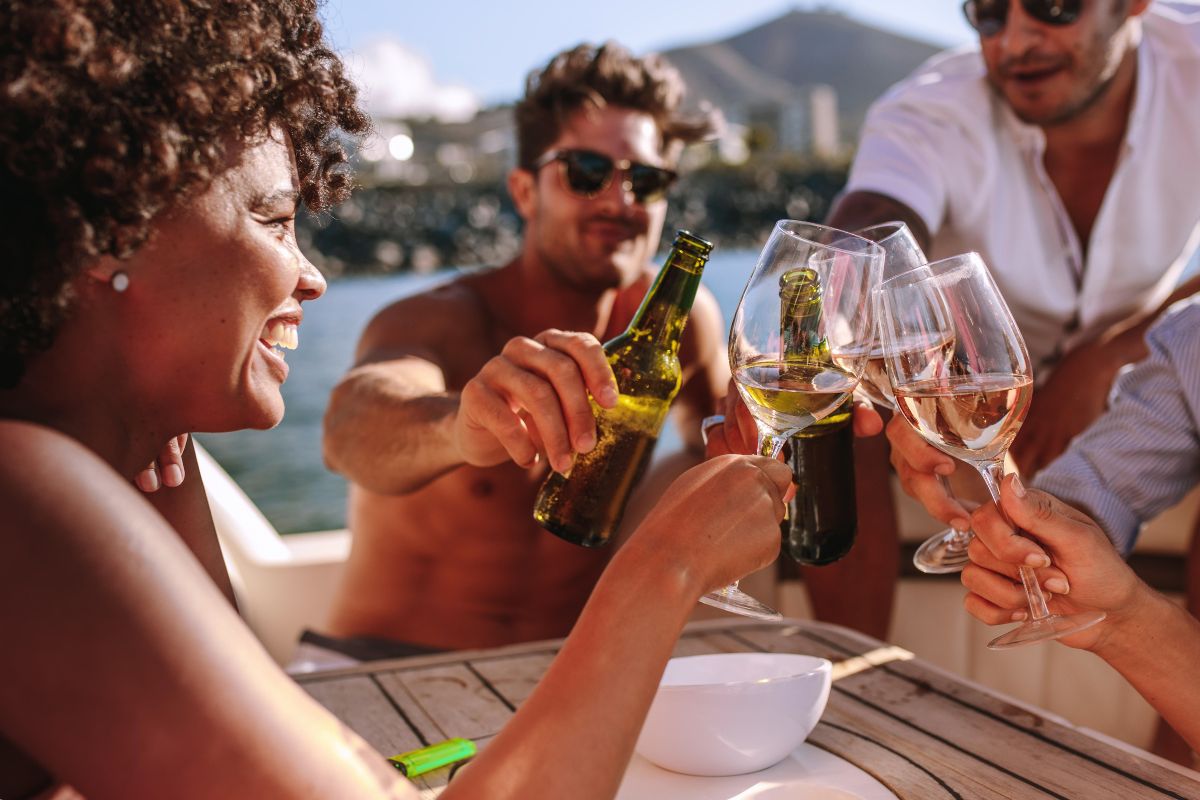 You're on vacation, after all, so why not let your hair down and indulge a little? Taking pub crawls and boat tours and fusing them into one fun-filled experience, the Paddle Pub Cruise is an absolute must for those wanting to explore Fort Lauderdale's canals and waterways while enjoying a beer (or three) along the way.
Sure, you can pedal your way along the Intracoastal Waterway, but (thanks to the fact that it's still motorized, like a normal boat) you can just as easily sit back, relax, and knock back a few drinks while the crew takes care of the rest, bobbing along to the tunes and scenery.
As you float down the waterways (dubbed the Venice of America) for close to two hours, passing million-dollar mansions and luxury yachts along the way, you'll be able to sip on as many (and whichever) drinks you like – that's the beauty of BYO!
And, a great little addition for those extra sunny summer days, some boat party cruises let you jump in for a swim at Fort Lauderdale's famous sandbar.
Want something different? Paddle pub cruises operate at night as well, which could very well be the ideal pre-game before a night out at the clubs.
51 – Hike, bike, or kayak through Hugh Taylor Birch State Park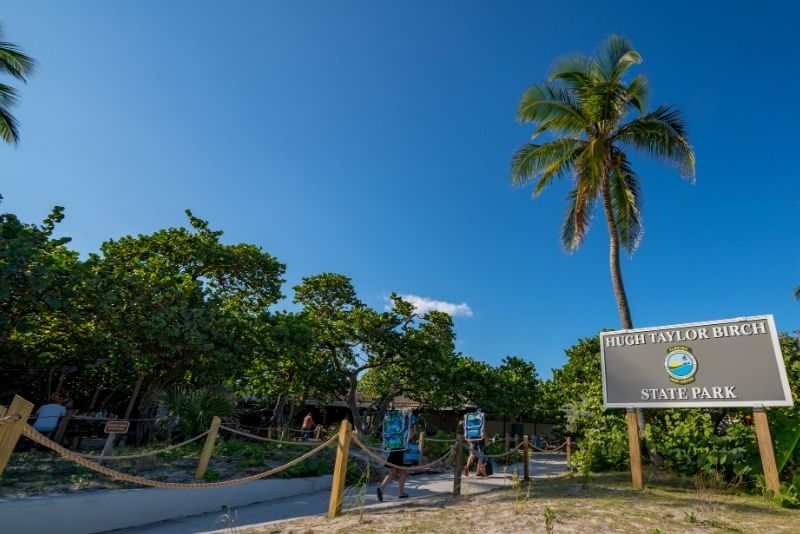 Just north of Lauderdale Beach, Hugh Taylor Birch State Park has something for every type of traveler.
Burn some calories with a leisurely bike ride along the 3-km-long paved park drive, kayak through the park's dune lakes, hike the Coastal Hammock Trail or sit down for a relaxing picnic on the grass.
The park is within walking distance of Bonnet House Museum & Gardens, a perfect duo of activities to fill up an entire afternoon.
While there is a small entrance fee, rarely does any visitor leave disappointed!
52 – Pamper yourself at the Fort Lauderdale spas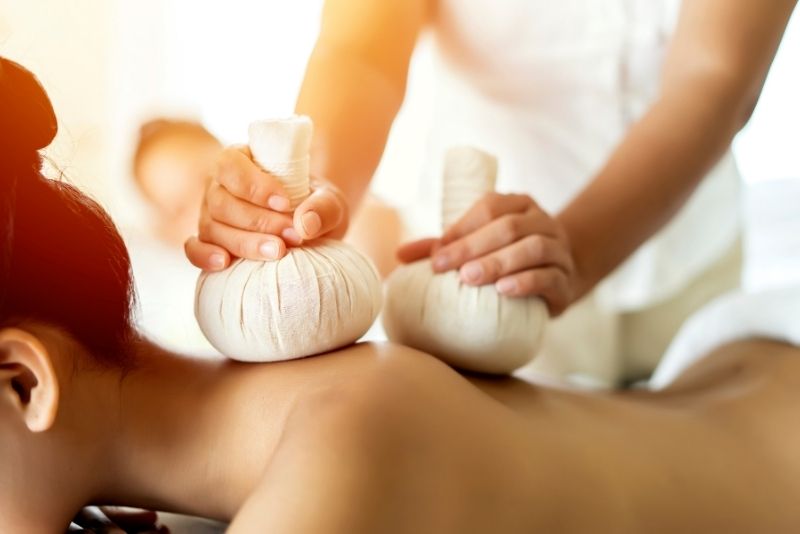 Relax at the hands of the talented massage therapists at Conrad Spa, offering guests the ultimate body treatments for total rejuvenation, from body wrap exfoliations and facials.
You're bound to find the perfect treatment at AWAY Spa at W Fort Lauderdale, with its wide-encompassing menu, including everything from quick fixes, to detox, stress-specific massages, and facial treatments.
Absorb a variety of earth-sourced ingredients such as sand, and salt, in the products used on the guests who visit The Spa at Auberge Beach. Unwind, letting yourself be pampered with crystal-infused treatments and therapeutic oils.
53 – Bar hop on a cycle party tour!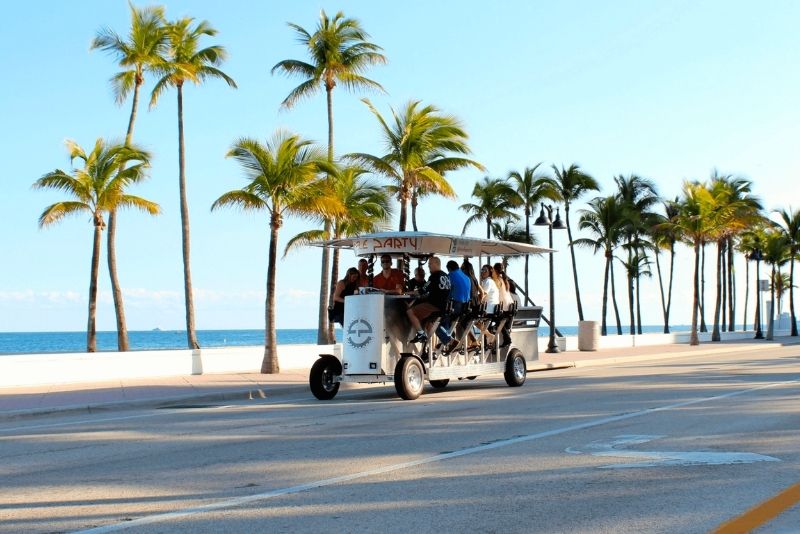 Combine essential sightseeing with a couple of hours of partying and socializing onboard the Cycle Party bike tour!
The most popular option (the Bar Crawl), takes guests around town on the open-air customized bar-bus, ticking off some of the most popular attractions while also stopping into some of the city's most beloved bars and restaurants.
Best of all, if you're feeling lazy, you don't even need to peddle – just drink!
54 – Sample some beers at Invasive Species Brewing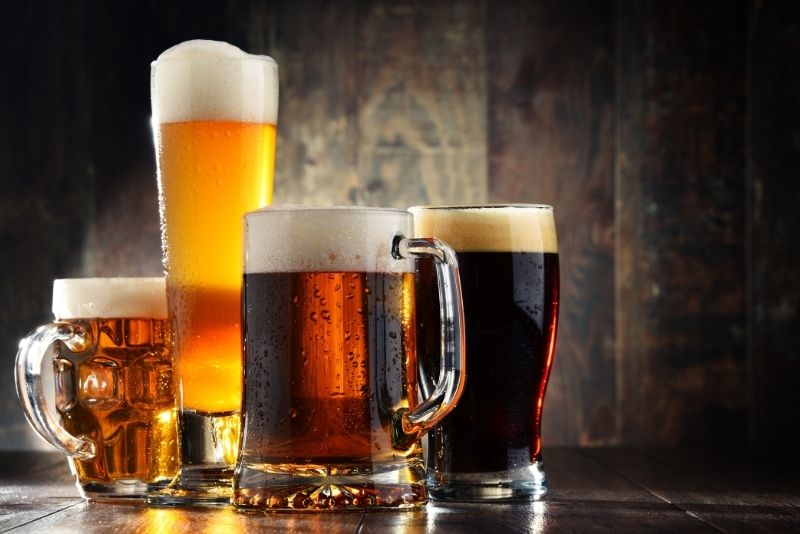 Let the funky times roll at Funky Buddha Brewery, known for its eclectic selection of hard seltzers and beers, made with top-quality ingredients, and proudly Floridian. On a brewery tour, you'll feel the infectious vibes as you sample the tropical-infused brews.
Try the perfect beer and gastropub pairings at Tarpon River Brewing, featuring everything from lunch and dinner options to a late-night munch and gulp and Sunday brunch.
Check out the scene at LauderAle Brewery, Fort Lauderdale's first nano brewery, offering a rotating menu of beers on tap, a fabulous beer garden, and great food trucks.
55 – Book tickets for an outstanding theater performance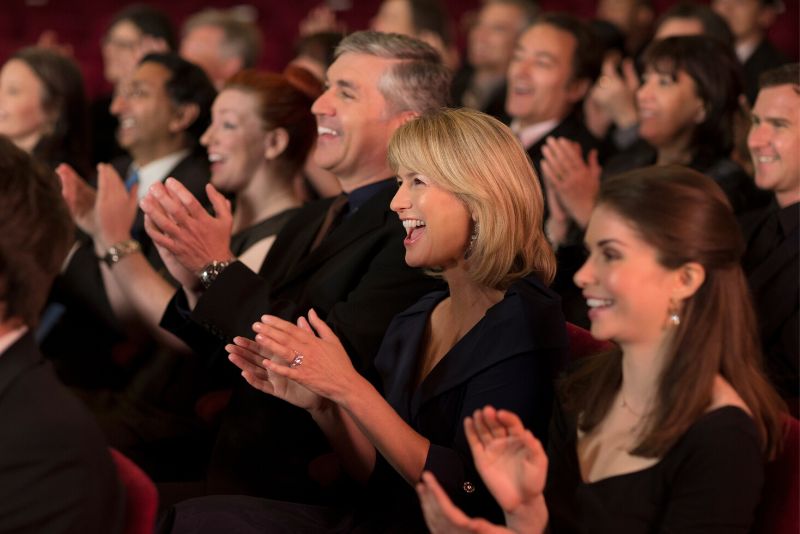 From musical performances to animals performing funny tricks and a variety of tribute concerts, you will surely be entertained by the numerous talented acts put on at the Rose and Alfred Miniaci Performing Arts Center.
The Parker features a wide list of different acts and talented performers doing their thing on stage, from stunning ballet performances to a tribute concert to Motown, and comedy musicals.
Built with reduced obstruction to the stage, wide rows, and other performance-enjoying features, The Lillian S. Wells Hall at the Parker is the perfect venue to see all the acts take place.
56 – Party the night away on a party bus or limo!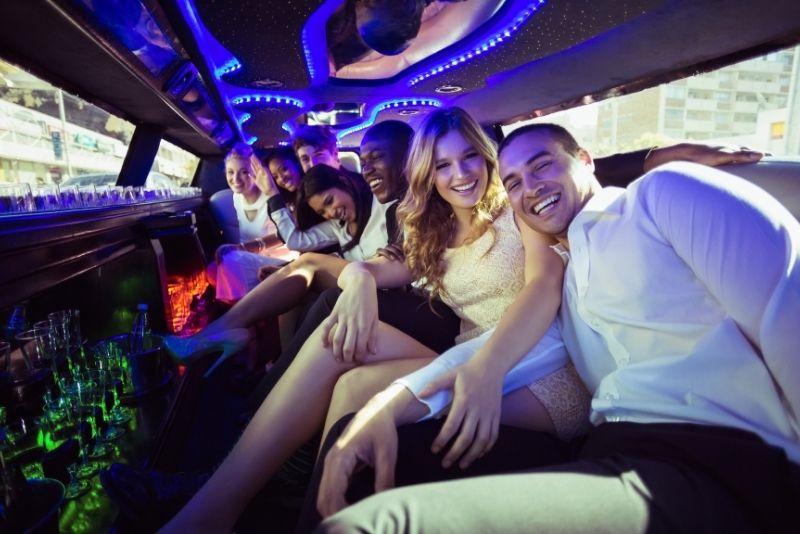 Craving the party vibes but sick of all the water activities?
Fret not, because Fort Lauderdale also boasts a collection of well-known party busses and luxury party limos!
Use the party limo as transportation to and from venues in Fort Lauderdale (or Miami), or simply cruise around town from sight to sight while sipping Champagne in between each stop. Whatever your preferred itinerary, the chauffeurs are happy to adapt (or give suggestions).
How to get to Fort Lauderdale?
Wondering how to get to your hotel from the airport? Worry no more when you book an airport transfer, efficiently and easily taking you from the arrivals gate at Fort Lauderdale-Hollywood International Airport to your final destination.
Get taken to your hotel, or any point in the city in one piece, with some options starting as low as $15 USD.
Where to stay in Fort Lauderdale?
Stay in the modern, clean, and bright rooms at Sonder at Riverwalk, offering apartment-style accommodations that are centrally located to top entertainment hubs. Be only an 8-minute walk from the famed Broward Center for the Performing Arts, or the beautiful Las Olas Boulevard, the perfect plan for an evening walk.
Stay right on Fort Lauderdale beach when you stay at Sonesta Fort Lauderdale Beach, offering all the comfort amenities, plus more! Enjoy the stunning sea views from almost every room, and enjoy the beautiful spa suites and mouthwatering restaurants on-site.
Choose between city and river views at Riverside Hotel, located at the perfect location where you're close to the entertainment hot spots and the serenity of nature. Take a dip in the pool on a hot day, or dine in your choice of the two on-site restaurants. Did you bring your boat? Riverside Hotel offers an on-site boat dock!
Where to go next?
Relax in the warm and chill beach town of West Palm Beach, known for its amazing fishing opportunities.
Next head east to Naples, for a close encounter with wildlife at the Conservancy of Southwest Florida, before heading out to the best restaurants in the city.
Not too far from Naples is Marco Island, where you can learn about the interesting Cape Romano domes, and snap a photo of the beautiful flamingos at Rookery Bay National Estuarine Research Reserve.
Travel east to Miami for a good time, coupled with extraordinary shopping opportunities, and a glimpse of beautiful Art Deco architecture. The Florida Keys are the epitome of fun in the sun, with beautiful scuba diving opportunities, and a list of water sports awaiting you.
Jump over to none other than The Bahamas, featuring stunning pink sand beaches, the opportunity to swim with pigs, and of course, a delicious encounter with the freshest seafood.
Final thoughts
From colorful encounters with flamingos to a day trip to the beautiful Everglades Park for a chance to hold a baby alligator or a unique ride on a Cycleboat cruise, Fort Lauderdale has made a name for itself as a must-visit city in Florida.
We hope that you enjoyed our list of things to do in Fort Lauderdale.
Happy travels!