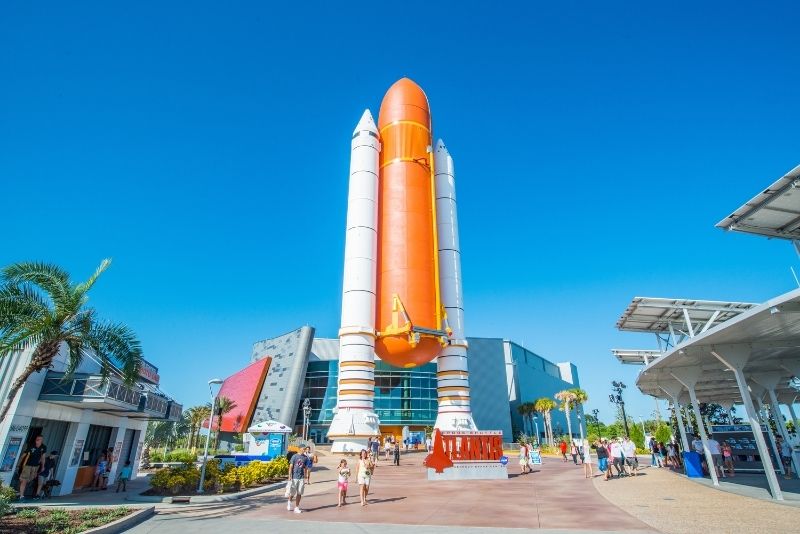 As the undisputed theme park capital of the world, Orlando sits atop millions of bucket lists. While no trip to the central Floridian city is complete without at least a couple of world-famous theme park visits, Orlando's list of attractions extends far beyond just a few man-made resorts.
With a whopping average of 59 million visitors per year, even beating the record for most visited destination in the world in 2015, Orlando will have you nodding your head in agreement as you explore the city dubbed "The City Beautiful".
Brimming with culture, and adventure, whether it's a walking tour or a sunset boat cruise down one of Orlando's 100 lakes, you'll be entertained no matter what.
Orlando boasts plentiful opportunities to get immersed within nature, meet the local wildlife, and soak in the year-round sun. The entertainment and dining options across the city are second to none, likewise the nightlife, golf courses, and sports spectacles.
So, what are you waiting for? If you're looking for fun things to do in Orlando, look no further. It's time to start planning your Orlando trip!
1 – Visit the enormous SEA LIFE Aquarium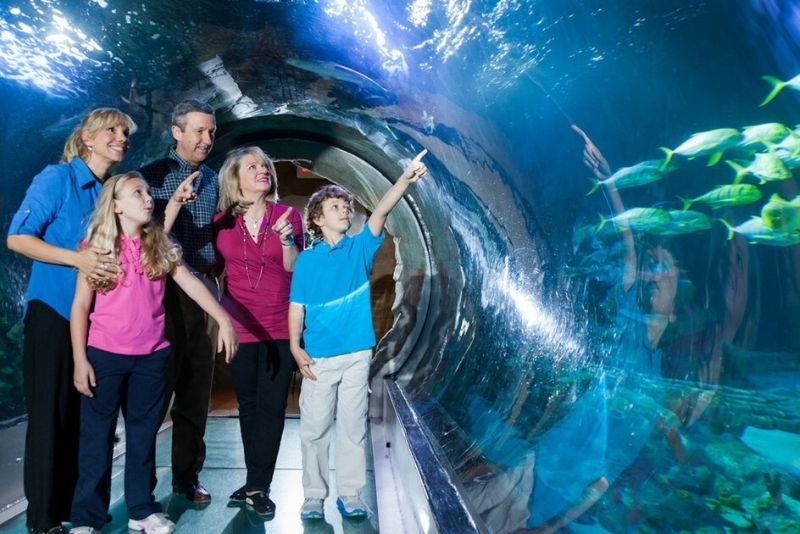 Looking for the best tourist attractions in Orlando? Transport yourself into an underwater wonderland at the family-friendly SEA LIFE Aquarium, home to over 5,000 unique species from the Pacific, Atlantic and Indian oceans.
Catch sharks, stingrays and sea turtles in the immersive 360-degree ocean tunnel before watching an animal feeding show or reaching your hand into the touch tank (if you dare).
Get to see a day in the life of aquarists on the behind-the-scenes tour for 30 minutes. Discover how they keep the animals happy and healthy — you may get to witness their regular check-ups too.
Meet baby and newly adopted sea creatures that are not yet displayed to the public. Find out what marine animals eat and, if you want, you can help in feeding them!
2 – Watch the Orlando Magic NBA at Amway Center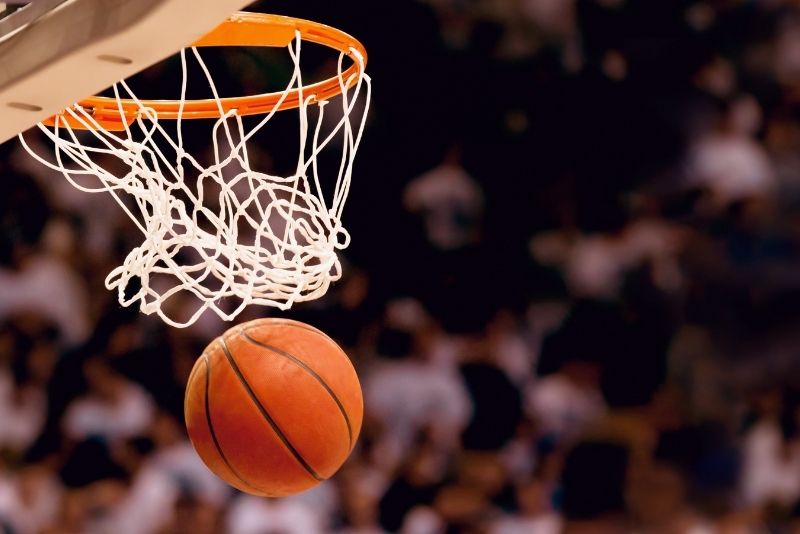 Grab a front-row seat at the Amway Center, Downtown Orlando's home of one of the nation's elite basketball teams, the Orlando Magic.
The NBA season typically runs from October through to April, so there'll be plenty of time to catch the pros strutting their stuff on the court.
Since its inception in 2010, Amway has hosted over 200 events, especially sports games like NBA and Wrestlemania. It also hosted concerts of famous musicians like Billie Eilish, Paul McCartney and Taylor Swift. It-s no wonder over 1 million people visit the arena every year.
3 – Explore haunted places on a ghost tour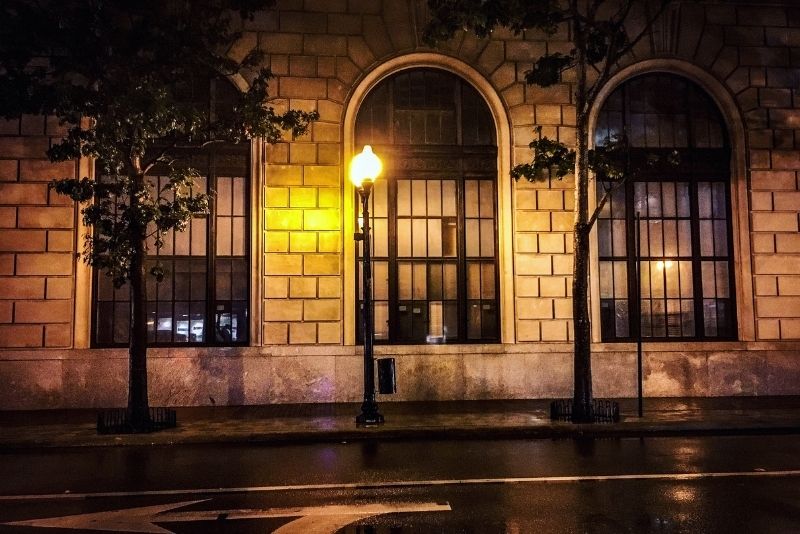 Discover intriguing ghost stories about Orlando, and examine old buildings and historic homes in the downtown district.
It can be quite scary finding out on your own! Join a ghost walking tour to have someone to lead you to those haunted places. Guides also share the history and secret tales about these inconspicuous areas.
Using ghost equipment, you can participate in a brief paranormal investigation in specific spots believed to have ghost sightings.
Most tours take up to two hours, examining dodgy corners, outside haunted houses and inside some historic buildings.
4 – Break out from an escape room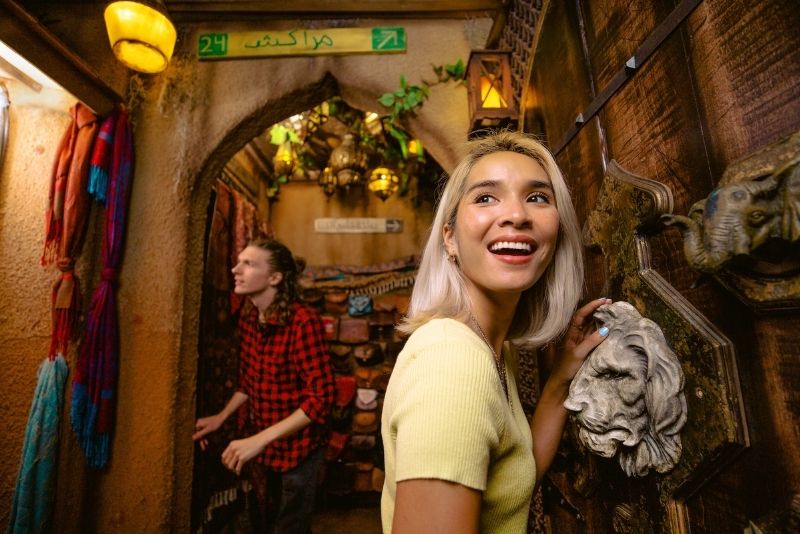 Looking for an escape from the Orlando heat? Try your hand at an escape room!
The Escape Game offers a number of thematic choices including Prison Break, Gold Rush, The Heist, Mission: Mars, Special Ops: Mysterious Market, and The Depths.
Try these immersive adventures originally designed by the company and meant for all ages and skill levels. Expect that it's not your typical escape game, as it challenges your tactics and guessing abilities until the end.
With multiple rooms per game, unlimited hints, and unexpected "wow" moments, an escape room is sure to be an epic experience for the whole group.
It's a fun hour for the whole family and a great escape from the summer heat.
5 – Spot local wildlife at Bok Tower Gardens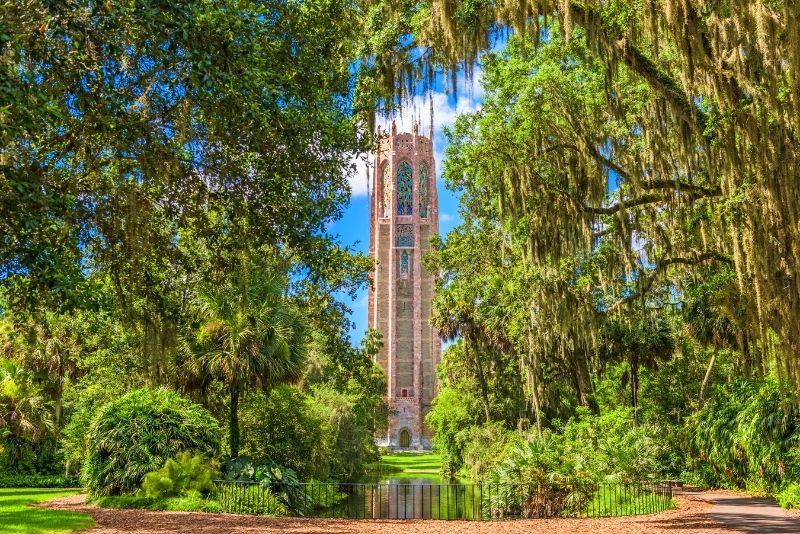 Nearly 50 acres of intricately designed gardens enclose a 205-foot neo-Gothic Singing Tower, just a short 30-minute drive from Orlando.
The wildlife-abundant Bok Tower Gardens boasts plenty of walking trails, with the 60 tower bells echoing across the land every half hour. It's certainly one of Florida's best kept secrets.
The founder, Edward Bok, who was born in the Netherlands, built this beautiful and serene garden to inspire people. Since he presented the garden as a gift to the public in 1929, Bok Tower has welcomed over 20 million visitors as of writing.
Now, it's not only a home to wonderful flora and fauna, but also a place for gathering to cultivate art, culture and spirituality. Check out its events calendar for concerts, workshops, cooking classes and more.
6 – Brace for liftoff at the Kennedy Space Center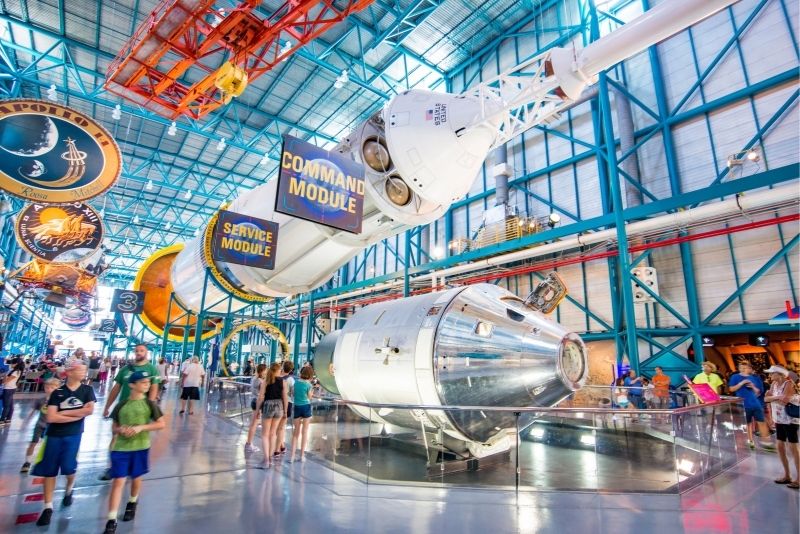 For anyone whose childhood dream was to become an astronaut, now's your chance to turn that dream into reality!
Cape Canaveral's Kennedy Space Center provides an out-of-this-world experience. Tour a NASA spaceflight facility, meet a real astronaut, explore space shuttles, and so much more.
Learn about the life of space heroes at the US Astronaut Hall of Fame. It's dedicated to honor and remember American astronauts since the first human spaceflight called Project Mercury.
Explore the early spaceships from NASA's programs, Mercury, Gemini and Apollo, at the Rocket Garden. See up close these huge shuttles, as you listen to your guide talk about the history of rocket science.
If the calendar lines up, you might be able to witness a genuine rocket launch too. Aspiring astronaut or not, this experience is one of the most fun things to do in Orlando.
Read our latest post about Kennedy Space Center tickets price.
7 – Swim with manatees at Crystal River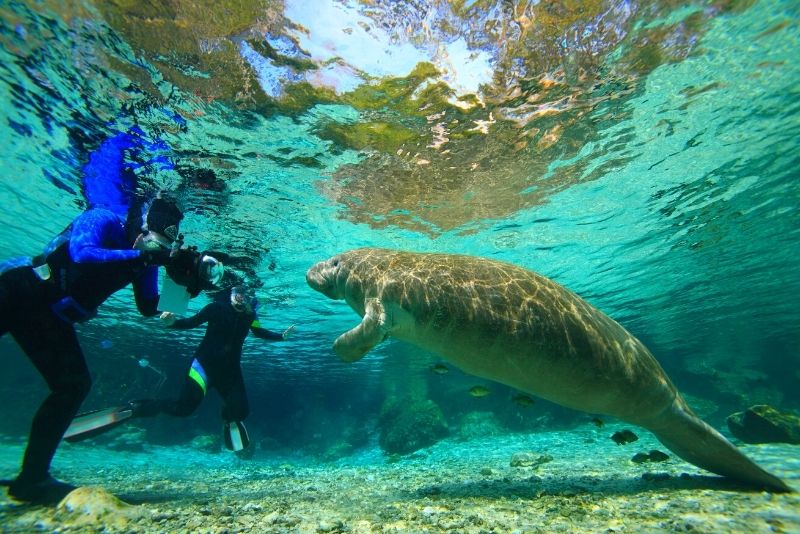 Get up close and personal with one of the region's favorite sea creatures: the Florida manatee.
Few places are more welcoming to the blubbery beasts than Crystal River, where travelers can snorkel and find themselves face to face with these larger-than-life critters.
Home to hundreds of manatees in a natural environment, King's Bay at Crystal Water National Wildlife Refuge aims to protect these marine animals.
They come to the river to take refuge from the gulf during colder months, between November and March.
These gentle creatures need to feel safe, as you swim with them. Make sure to read about the guidelines in viewing the manatees, such as no chasing, poking or feeding them.
Tours typically include snorkeling equipment and wetsuits — so just bring yourself! The experience is regularly spoken of as one of the best nature-themed things to do in Orlando!
8 – Laugh till you cry at Outta Control dinner show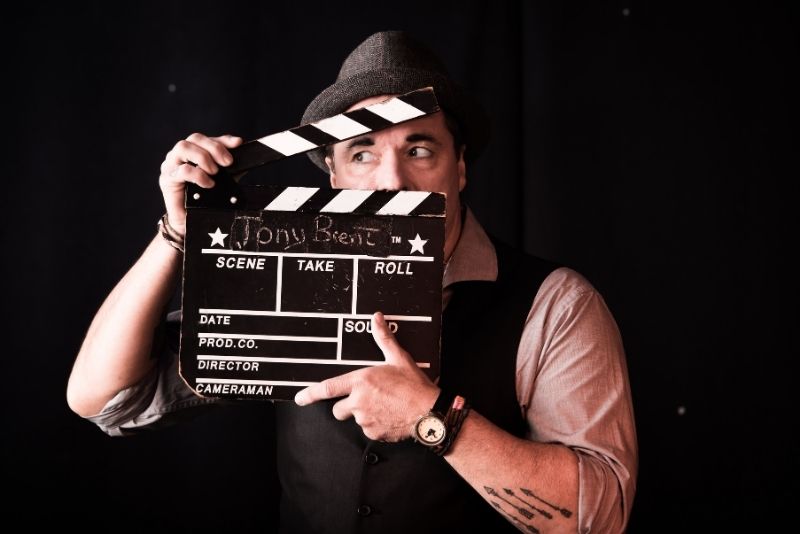 For an unrivaled Orlando experience, grab a table at the locally-adored Outta Control Dinner Show.
Bring the whole family and laugh until you cry with outstanding comedians and musicians like Tony Brent. A producer and performer at Outta Control, he combines standup comedy and impressions with magic, live music and audience participation.
His shows won many awards, including "Orlando's Funniest Dinner Show" awarded by the Orlando Weekly. Orlando Magazine voted Brent as "Best Live Entertainer" and Travel Channel named his show as "America's Best Magic Show."
This 90-minute magic-themed improv comedy can have you laughing your socks off the whole time.
You won't leave hungry or thirsty either. Tickets include unlimited hand-tossed pizza and bottomless beer and wine!
9 – Paddleboard on Orlando's lakes at night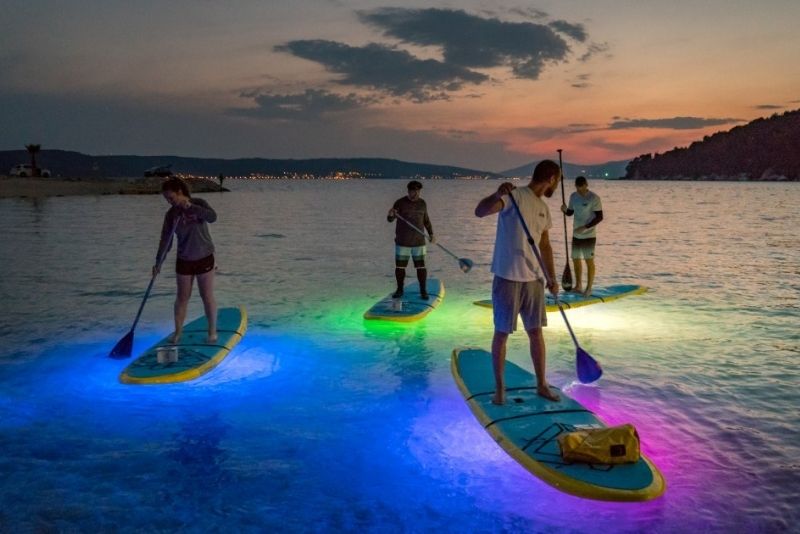 Experience the magic of Orlando from a different perspective with a stand-up paddleboard on one of its many inner-city lakes. But, wait! Take this calm enjoyment to the next level with a unique neon-lit night.
See the water glow in the dark with colorful lights underneath your paddleboard. Oh, you can choose your favorite color too!
On spring-fed lakes, the water is calm without any rapid movements due to external forces, so it's an ideal activity for beginners looking to learn a new skill.
Meet friendly guides and instructors to make you feel confident paddling on your own in no time. All you have to do is have fun cruising and marveling at the fantastic evening scene.
10 – Unleash your inner Tarzan at Tree Trek Orlando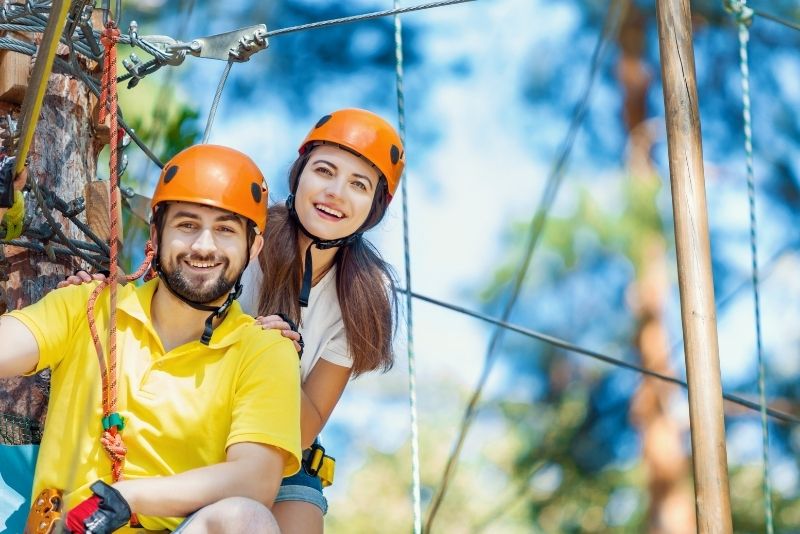 Swing from branch to branch at one of the city's most revered outdoor adventure destinations, Tree Trek Orlando.
This 15-acre land of wild adventure has all kinds of aerial challenges for every level of confidence, with obstacles ranging from 10 to 50 feet high.
Conquer your fear of heights and navigate your way through obstacles, as you climb the pine trees. Challenge your family and friends to race with you on a ropes course.
How about testing your balancing skills on hanging skateboards? Try the 425-foot zip line at night! Test your stamina and, most importantly, courage to climb up a ladder as high as 50 feet.
With ziplines, trapeze swings, ropes courses, cargo nets and swinging logs, it's a budget-friendly haven for thrill-seekers!
11 – Appreciate the stunning sunrise with a hot air balloon adventure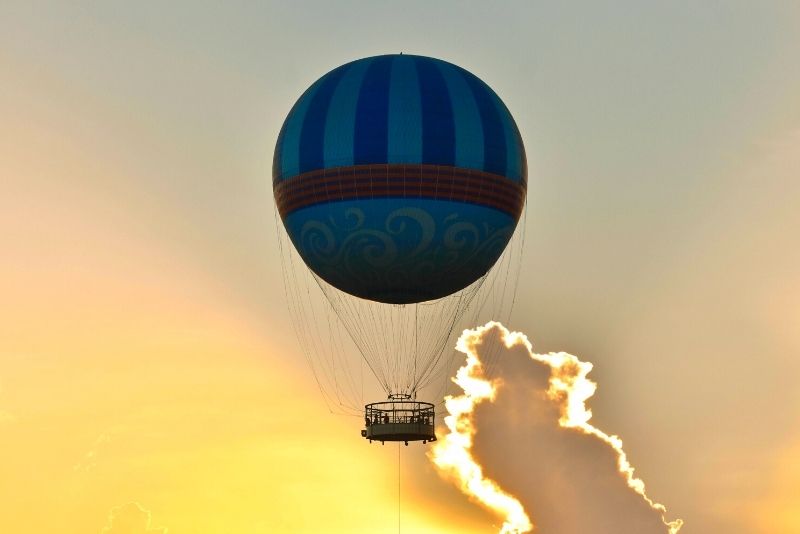 See Orlando's theme parks, lakes and suburbs, and the surrounding rivers and forests from an entirely different view — while on a hot air balloon!
Rise to 1,000 feet above sea level with humankind's first method of flying. This huge basket can hold up to five people, standing throughout the hour-long ride.
For a totally thrilling and calming moment, jump on a hot air balloon before sunrise tp watch the city wake up and people start their day.
Tours typically come with a glass of Champagne and a convenient breakfast, making it one of the most unforgettable things to do in Orlando.
12 – Conquer muddy trails on a buggy or ATV tour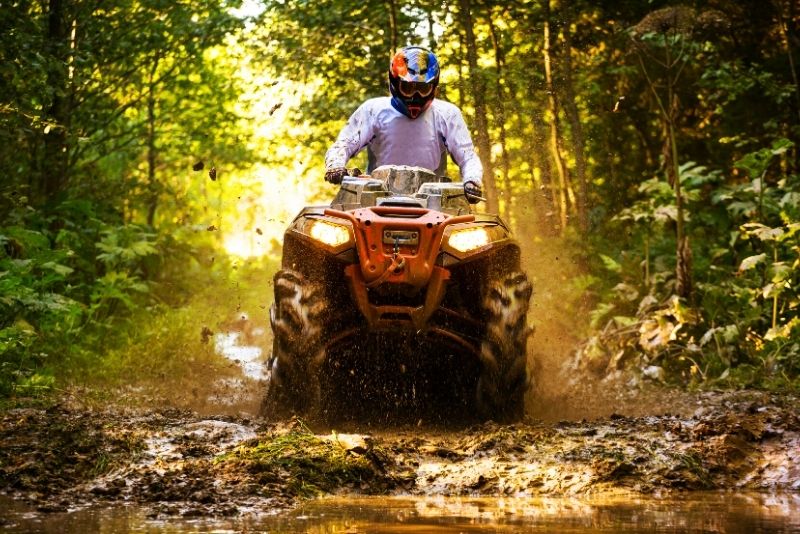 Fuse up-close nature with outdoor and off-road adventure at Revolution Adventures aboard a four-wheeler. Skirt across dirt roads, riding the bumps and taking in the scenery.
First-timers? No problem. You have a safety course and an expert to guide you all throughout your ride around the 230-acre land of adventure.
After knowing the drill, conquer dusty paths and muddy trails, as you take control of your ride. Get your adrenaline fix by driving at your desired speed for over an hour.
Besides the awesome buggy tours, Revolution also gives visitors the chance to try their hand at skeet shooting, archery, archery tag and trophy bass fishing.
13 – Spot gators on an Everglade airboat tour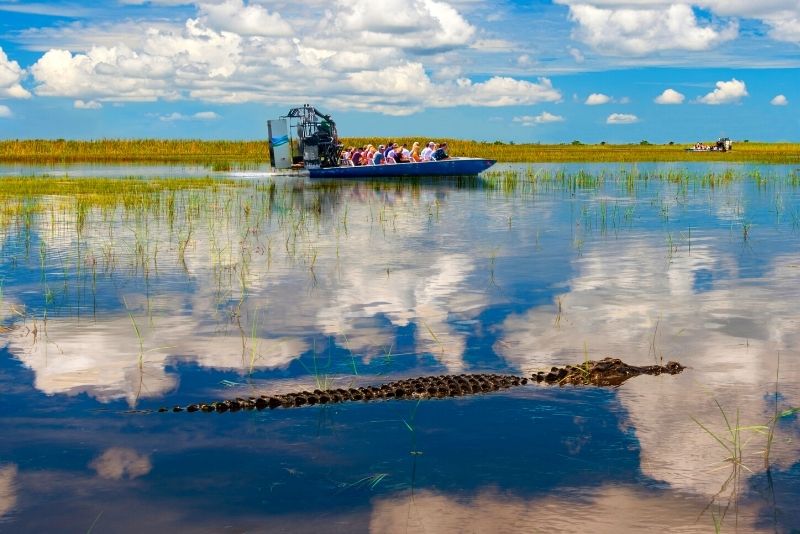 Get some reprieve from the immense Orlando crowds and head to the Central Florida Everglades for an afternoon instead.
A critical home for many endangered species such as American crocodiles and manatees, this national park covers 1.5 million acres of wetlands. It consists of pine flatwoods, sawgrass and coastal mangroves.
As Mother Nature's version of a theme park, the Everglades are teeming with wildlife and biodiversity — keep an eye out for alligators, turtles, birds and snakes while aboard the hovercraft.
Aside from gliding on a fast airboat, you can also take your time to get a closer look at the species by paddling a kayak or canoe.
Make sure to visit the Wild Florida Wildlife Park, where you can rent an Airboat tour and get a 60-minute ride through the everglades, feeling like an authentic Floridian safari on water.
Read more about the best Everglades airboat tours.
14 – Kayak through the blue waters of Rock Springs Run State Reserve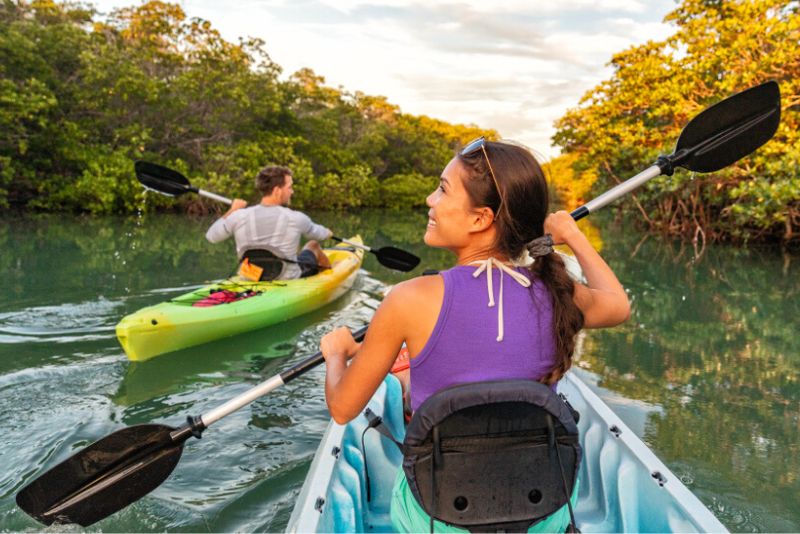 Rock Springs Run State Reserve is located only a 33-minute drive from Orlando and offers a wide array of natural beauty and adventurous things to do.
Known as the "Emerald Cut" Rock Springs is the perfect place to experience a 2-hour Glass Bottom Kayaking tour where you'll float on a completely transparent kayak, giving immersive views of nature.
For the price of $60 USD, book one of the most magical and natural kayaking experiences on the Bioluminescence Kayak Tour where you'll paddle through a river of blue glowing animals contrasting with the black abyss of the saltwater river. Come experience this natural phenomenon caused by special minerals and organisms that reside in Banana River.
15 – Grab an I-Ride Hop-On-Hop-Off Trolley Pass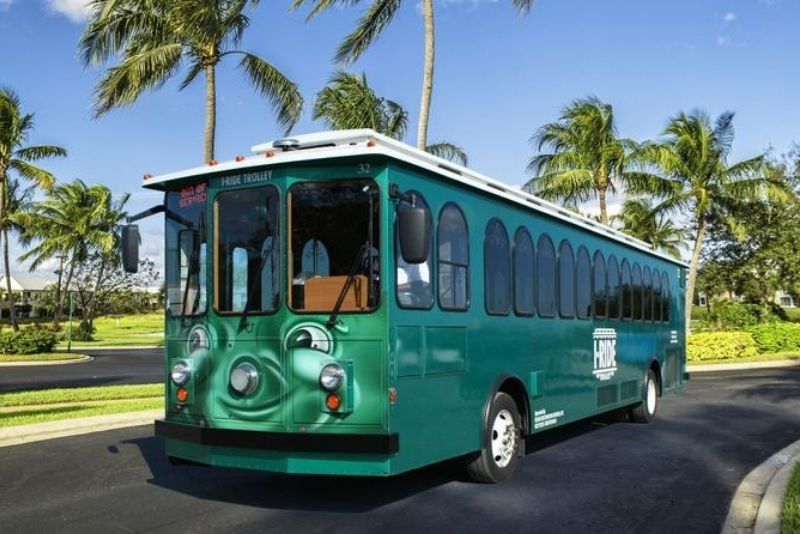 Take all of the parking and driving hassles out of your vacation with a simple hop-on-hop-off trolley pass.
With I-Ride, visitors can zip through the International Drive resort area, stopping at all of the city's most renowned attractions.
These green buses with cute cartoon faces serve two routes, the Red Line which runs along the International Drive going north and south, and arrives every 20 minutes.
The Green Line serves the opposite direction, running from the Major Boulevard and through Universal Boulevard, and then following the South International Drive. It arrives every 30 minutes, and transfers between the Green and Red lines are free.
Fares can be purchased as single rides or multi-day passes, depending on your preference.
16 – Go horse riding at Lake Louisa State Park
Head out to the beautiful Lake Louisa State Park to see the natural side of Florida by less common means — horse riding!
Home to diverse wildlife, the park has over 15 miles of unpaved trails suitable for horse riding, as well as cycling and hiking.
Choose between one- and two-hour ride that take you on friendly horses through the most pristine sections of the park. Seasoned guides provide intriguing insights about the area along the way.
The park is also a great place for taking a picnic, kayaking and camping — or glamping with lots of campgrounds and cabins available all year round.
Why not book your holidays here to relax with the deer, birds and butterflies, while having fun outdoors?
17 – Relive the glorious past at Titanic: The Artifact Exhibition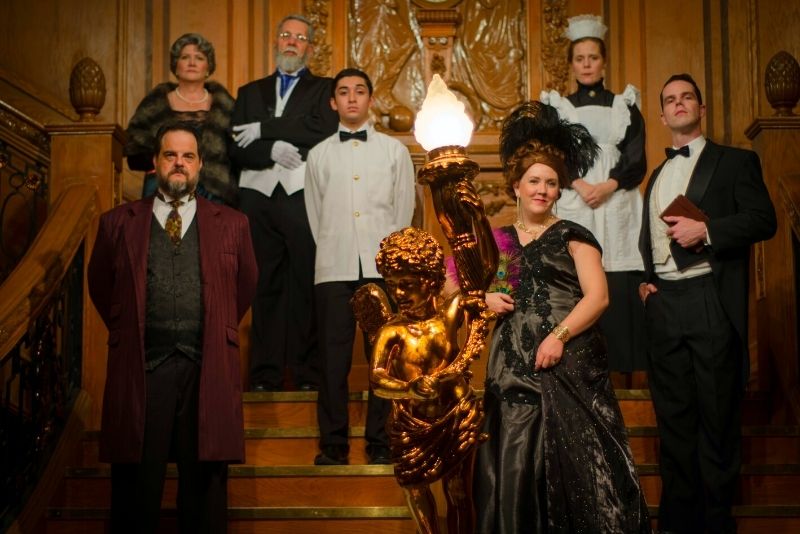 Leap back 100 years and climb aboard the fascinating ill-fated RMS Titanic.
As if you're one of the passengers of this enormous ship ever built in history, this experience takes you back in 1912 with amazing artifact reproductions. Explore the life-size replica of rooms and hundreds of historical authentic pieces found from such a luxurious ship of its time.
Truly immerse yourself in elegance by dressing up and opting for the dinner gala add-on. Enjoy a cocktail party, a full course meal and a reenactment of the unfortunate event when it sank over a century ago.
Titanic's legacy lives on, and there's no better place to learn about its tragic history than at this exhibition.
18 – Take a day trip to Miami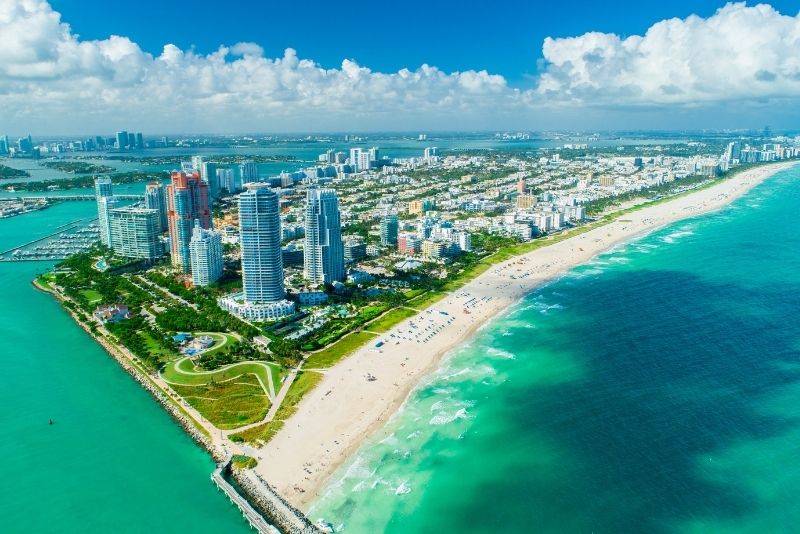 While in Orlando, spend a day or two in Miami to experience its famous white-sand beaches and nightlife.
Explore the "Magic City" and appreciate the people's dedication to arts, science and research. See how the Latin-American influences have played a part in Miami's rich and diverse cultures.
Stroll along the vibrant neighborhood of South Beach towards the waterfront. Take your time admiring decorative arts and architecture, as well as fashion boutiques and exquisite restaurants.
Tours typically stop at the tranquil South Beach district and the shopping-centric Bayside Marketplace. There's even the option to stop along the way at the Everglades.
In one trip, you can tick off two must-see cities with an all-inclusive excursion down to Florida's party hub.
19 – Be blown away at Ripley's Believe It or Not!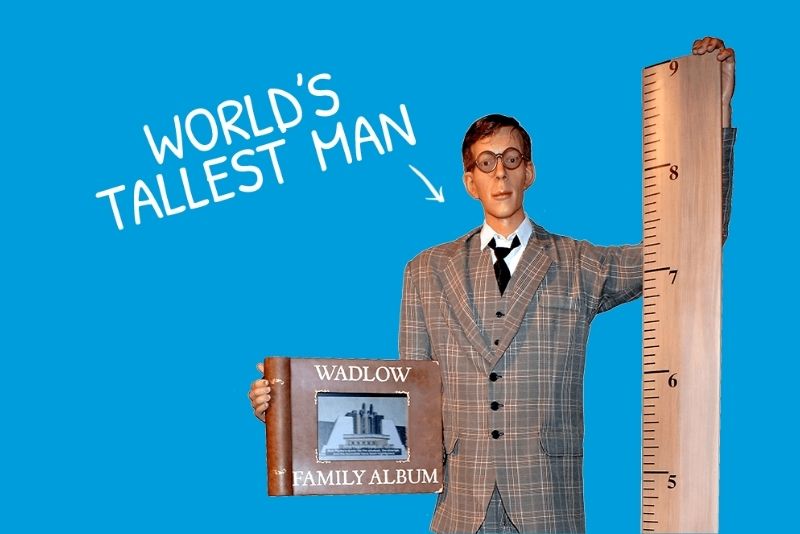 Prepare to have your mind blown at the world-famous Ripley's Believe It or Not!. This specialty museum boasts over 10,000 square feet of odd, rare and straight-up amazing artifacts.
Displays range from shrunken human heads to optical illusions, strange animal skeletons and incredible feats of human achievement. You'll have plenty of wacky facts to share with your friends when you get home.
Find out how Florida can be weird in its own gallery displaying oddities found in the area like an ancient alligator.
Orlando shares some of the most weird things too, such as the shrunken heads, which were collected by warriors as their token of bravery and victory – see the one owned by Ernest Hemingway.
Explore all of the 3 Universal Orlando Resort parks
20 – Universal Studios Florida (Universal Resort) — snipe some aliens like the MIB!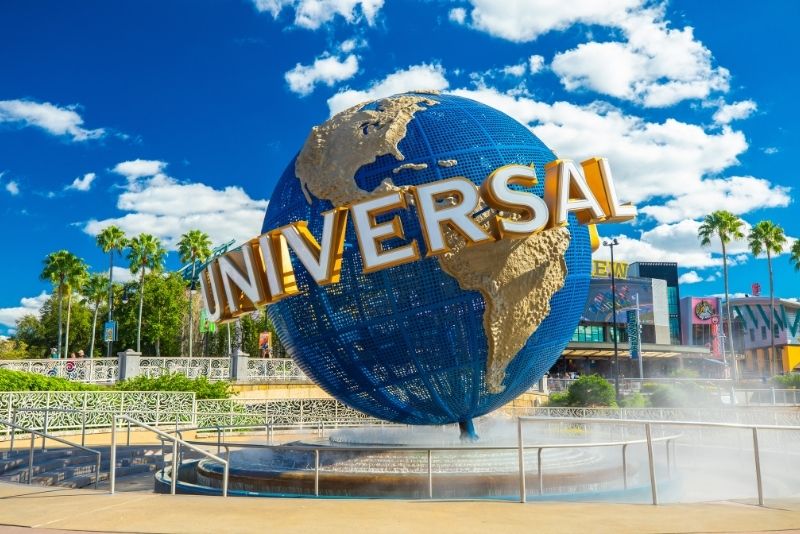 The world-class rides such as "Revenge of the Mummy," "The Simpsons" and "Jurassic Park" — plus incredible live entertainment — at Universal Studios attract nearly 11 million delighted visitors each year.
Mow down the extraterrestrial hordes with your laser gun to gain points while you ride through dark paths of the "Men in Black: Alien Attack." Meet your favorite cartoon characters from "SpongeBob SquarePants" and "Despicable Me."
For any budding witches and wizards, don't miss the recent magical addition of "The Wizarding World of Harry Potter."
Take a ride on the Hogwarts Express to travel two lands — Diagon Alley in Universal Studios Florida, and Hogsmeade in Universal's Islands of Adventure.
21 – Islands of Adventure (Universal Resort) — join Harry Potter's battles!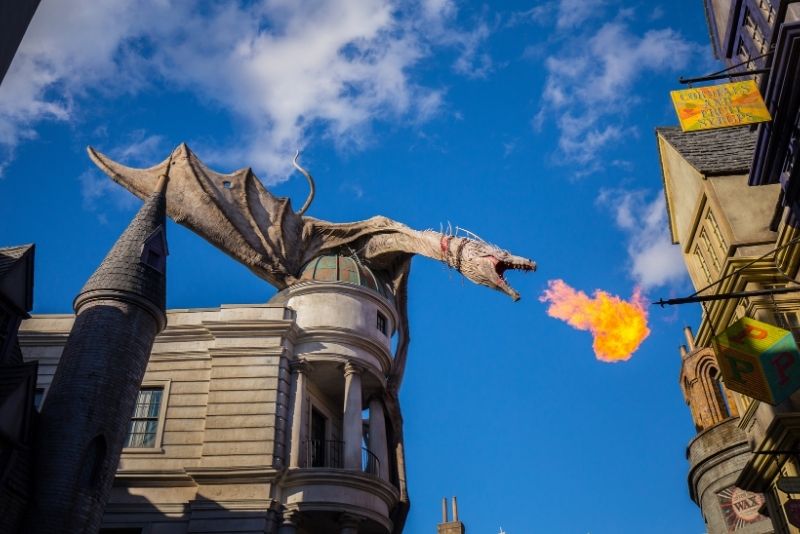 Aboard the Hogwarts Express, enter Hogsmeade in Universal's second major park, Islands of Adventure, and explore the School of Witchcraft and Wizardry.
Join Harry Potter in his exciting adventures, as you take this thrilling ride around Hogwarts castle and Forbidden Forest.
This park comes jam-packed with rides for all ages, world-class entertainment and plenty of friendly character meet and greets.
Experience a rip-roaring ride that combines a roller coaster and water flume that drops you from a height of 75 feet. Feel the adrenaline rush as you go up and down the terrains, alongside predators at Jurassic World VelociCoaster.
During the busier summer months, consider grabbing a VIP ticket to avoid waiting in line all day.
22 – Volcano Bay (Universal Resort) — beat the Krakatau Aqua Coaster!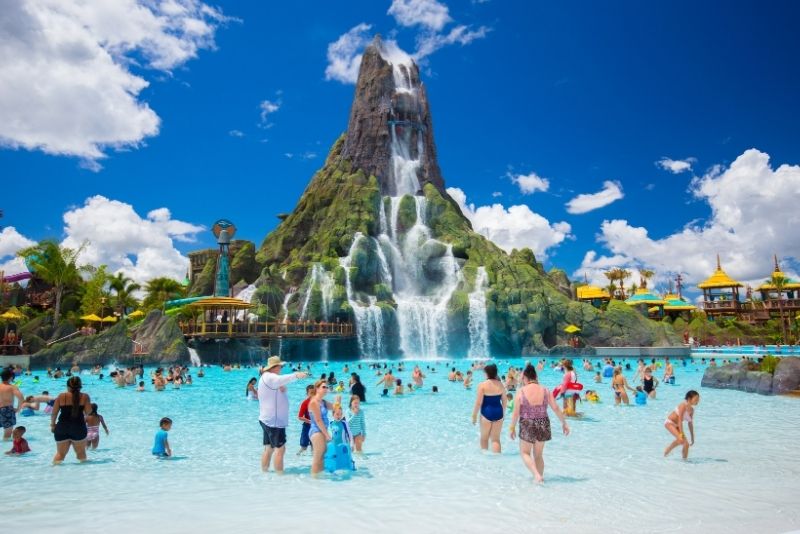 After ticking off the first two Universal parks, spend a day cooling off at the beloved tropical-themed Volcano Bay water park.
With drop slides, rapids, a classic lazy river, and a host of multi-passenger raft slides, Volcano Bay promises fun in the sun for the whole family.
Hop on an aqua coaster — a canoe for four people, and climb up the volcano before sliding through loops until you dive onto a waterfall. It's best to wear sunglasses, so you can keep your eyes open and protect them from water splashes.
Feel the sand on your feet at Waturi Beach and swim like you're in the Caribbean waters. Experience several types of waves in this tropical wave pool, as you take in the view of the beautiful 200-foot man-made volcano.
Grab a multi-park entrance ticket for the best overall bang for your buck.
23 – Wander around Universal CityWalk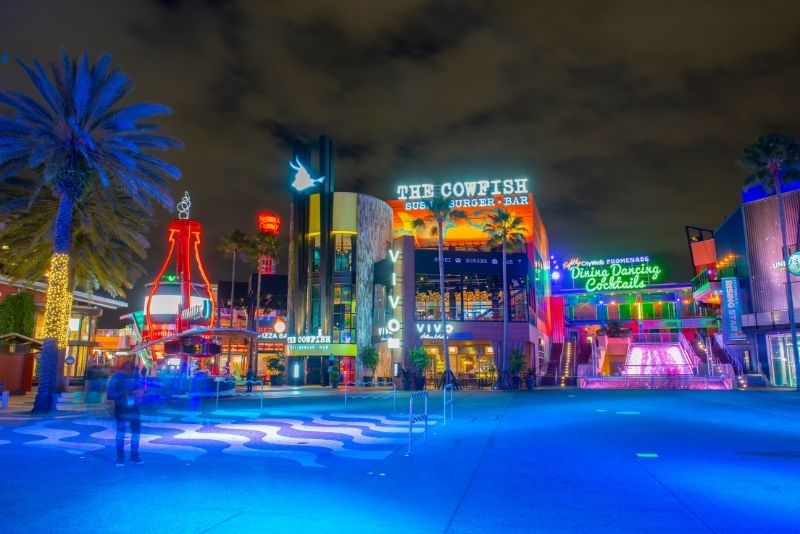 Boasting some of the city's hottest entertainment, Universal CityWalk, has an abundance of innovative dining experiences, retail therapy opportunities and family-friendly activities.
There are endless reasons to walk through this free park and enjoy a meal or drink. Located at the Universal Orlando Resort, it serves as a hub for those who spend their day at the Universal Studios Florida and Islands of Adventure.
Take the kids to the 19th-century themed restaurant, The Toothsome Chocolate Emporium & Savory Feast Kitchen, and indulge in delectable dishes and sweet treats.
Best of all, CityWalk won't cost you a dime, unlike the parks themselves.
24 – Catch a thunderbolt on your hand at WonderWorks Orlando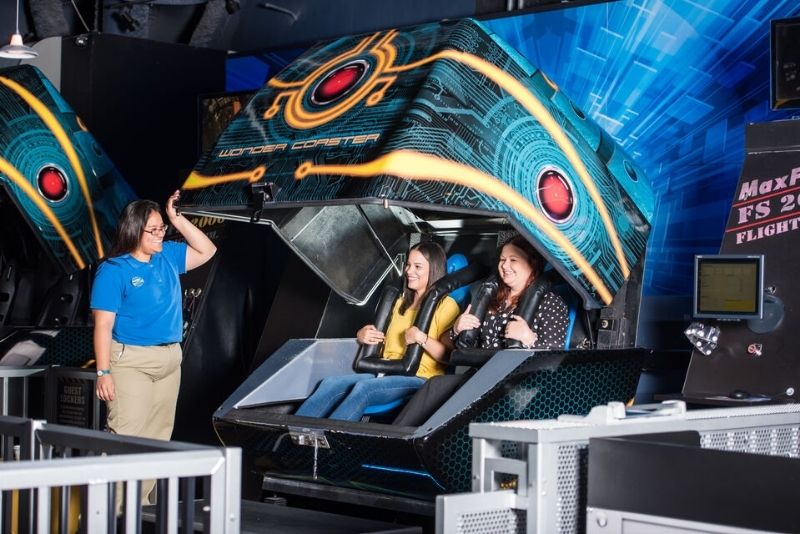 Experience a world of fun walking through an upside down house WonderWorks Orlando — a family-friendly science center that fuses education with over 100 interactive exhibits.
Here you can encounter natural wonders like taking thunderbolts on your hand with a Tesla Coil. Feel the wind of a hurricane as strong as 155 miles per hour, and fly a fighter jet!
Relieve a powerful earthquake while sitting in a cafe shaken with a magnitude of 5.3 like the one that hit California in 1989. This experience is one of the best things to do in Orlando, so make sure to add it on your list.
25 – Try a few water sports at Disney's Seven Seas Lagoon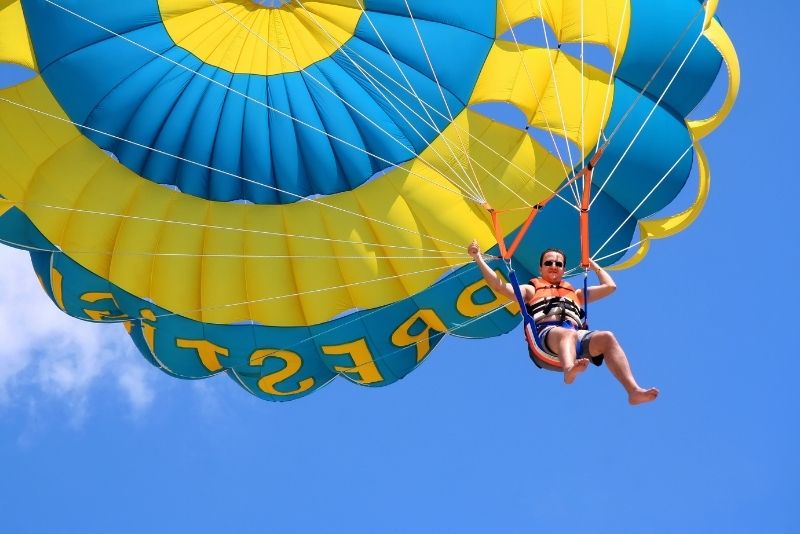 The Seven Seas Lagoon isn't just a man-made lake separating Magic Kingdom and its parking lot. It's an opportunity for adventurous guests to indulge in all kinds of exciting water sports!
Choose from renting your own motorboat, embarking on a guided fishing tour, jet skiing, tubing or even parasailing — the latter provides unbeatable views of the entire Disney complex.
With a bird's-eye view of the lagoon, you can see three islets — Beachcomber, Blackbeard and Castaway Cay, which has been used for launching fireworks for the Magic Kingdom.
In the 1970s, the Seven Seas used to host an extravagant water ski show with favorite Disney characters, gliding on the water with elaborate costumes and stunts.
26 – Skydive indoors at iFLY Orlando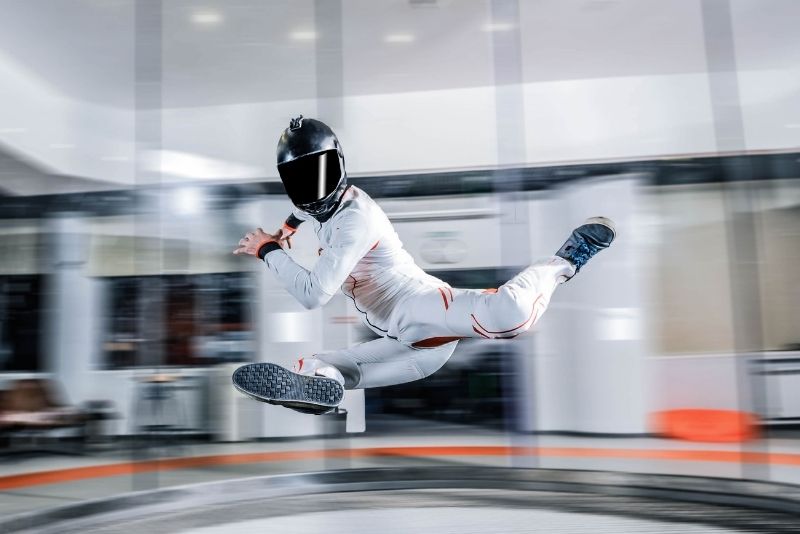 Experience all the high-octane thrills of skydiving without the intimidating task of jumping out of a plane!
At iFly Orlando, adventurers can feel the intense vertical wind in their faces and practice mid-air maneuvers in the comfort of an indoor facility. It's the perfect stepping stone to the real thing!
All flight packages include orientation and training with world-class flight instructors, plus a personalized certificate.
Instructors are there to guide you all the way through your flight and you can choose how long you want to enjoy the flight, depending on your package.
Make sure to check out the offers to get the best deals, especially if you're planning to treat a friend or family member.
27 – Ride The Wheel at ICON Park™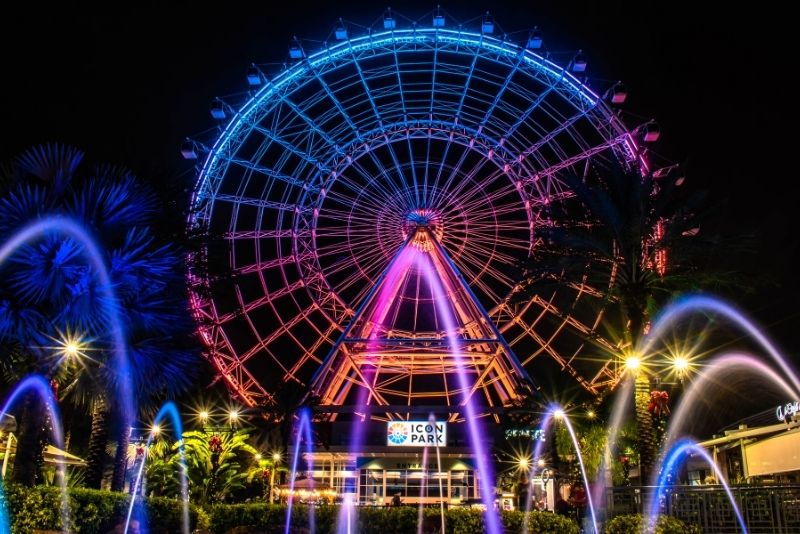 Wielding the title as the tallest Ferris wheel on the East Coast, ICON Park's mainstay attraction is the perfect focal point for a family outing.
The enclosed capsules soar 400 feet in the air, offering a bird's-eye view of Walt Disney World, Universal Orlando and Florida's natural lakes.
From above, you can also spot the stretch of the International Drive, Legoland and other famous landmarks in Orlando.
Thrill-seekers, don't miss the chance to try the adrenaline-pumping StarFlyer swing!
If you've got more time, explore the ICON Park's many other amusement park rides. Shop and dine at fine selections of restaurants and stores in the area.
28 – See the beasts in action at Gatorland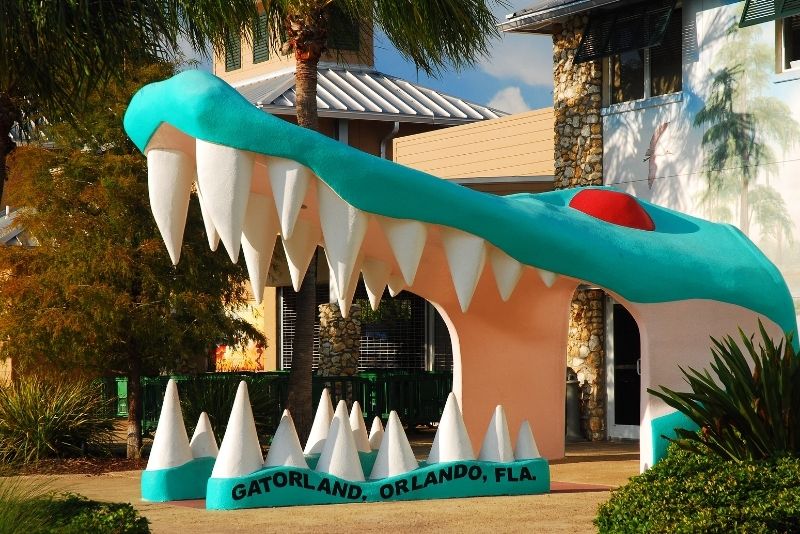 Buckle up and fly over the canopy as high as 1,200 feet on the highly recommended Screamin' Gator Zip Line at Gatorland. Set off from several towers on different levels, and take in the scenery with a bird's-eye view.
You can see the Cuban and Nile Crocodiles and some other attractions in the park. Then soar above the breeding marsh with over 100 alligators — alive and swimming.
Boasting 110 acres of alligator-infested swampland, plus nature walks, a petting zoo, a water park and a zip line, it's a one-stop-shop for anyone wanting to witness these intimidating reptiles in the flesh.
Don't miss out on the live Gator Wrestlin' Show, a wildlife spectacle unlike any other.
29 – Meet celebrities at Madame Tussauds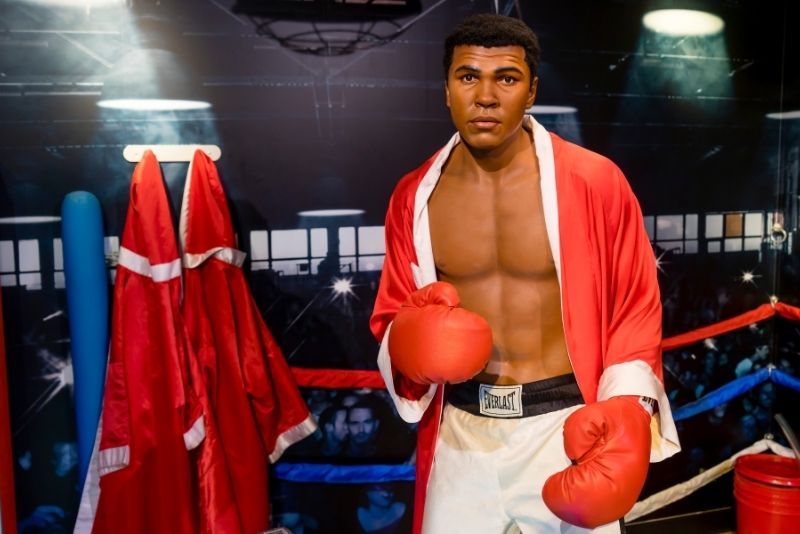 There are plenty of fun attractions in Orlando besides theme parks, and this is the perfect example. Trick your friends into thinking you've just bumped into a few holidaying celebrities with a visit to Madame Tussauds' famous wax museum.
Strike a dramatic pose with Justice League characters like Superman, Wonder Woman, Flash and Aquaman. Meet historical leaders like former US President Barack Obama and Neil Armstrong (the first man on the moon). See famous celebrities, talk show hosts like Oprah, musicians such as Rihanna and Beyonce.
If you're strapped for time, opt for a skip-the-line pass to squeeze more into the day. Or, if you're pinching pennies, grab a ticket that includes access to Sea Life and/or The Wheel for the best overall value.
30 – Join a 'Star Wars' battle with VR games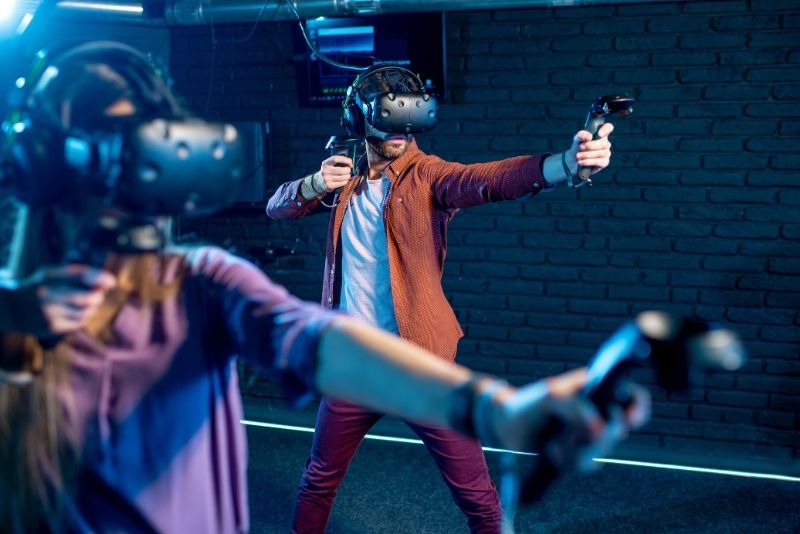 Take a break from the real world for a little while. Immerse yourself in new-age technology with virtual reality games, Orlando's attraction that's rapidly growing in popularity.
Be a hero and save the world in the movie-inspired VR games at Dave & Buster, including the "Terminator, Guardian of Fate," "Men in Black" and "Star Trek, Dark Remnant."
At Main Event VR, take on new challenges in outer space like in the game "Vader Immortal" where you have to face Dark Vader in "Star Wars."
Even if you've never held a VR headset before, they have helpful and friendly staff to guide you through how it all works. They help you choose which suits you best from VR escape rooms, multiplayer games or zombie battles.
31 – Check out the world-famous Legoland Florida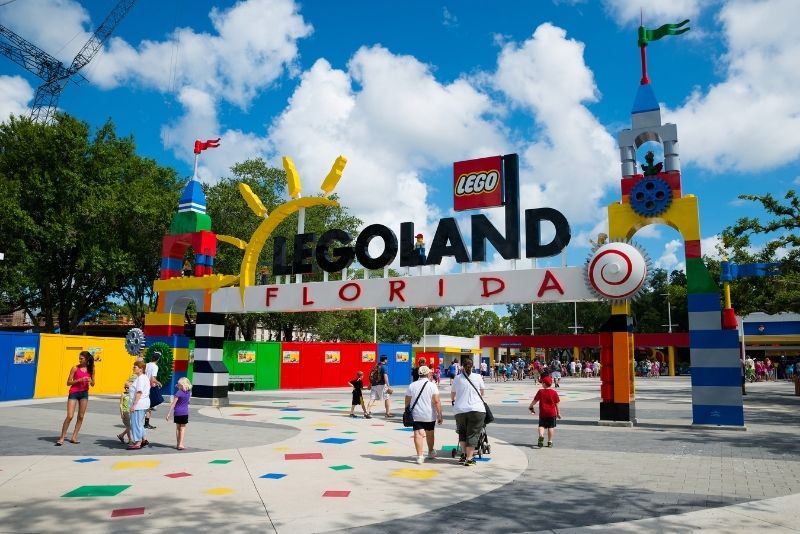 With over 50 Lego-themed rides, an array of live entertainment, and one of the largest Lego stores on the planet, kids (including kids at heart) will have a ball at Legoland — it's undisputedly one of the most kid-friendly things to do in Orlando.
Ride a wooden roller coaster that goes around a huge Lego-made dinosaur at Coastersaurus. Take the thrill to new heights with Flying School, The Dragon and The Great Lego Race.
Tickle the children's creativity at Imagination Zone, Rebuild the World and Build-Your-Art Gallery by Lego Dots. There are more attractions to discover inside Legoland that families can all have a great time together.
On those summer scorchers, there's even a 5-acre water park where guests can cool off.
32 – Embark on an African safari at Tampa Bay's Busch Gardens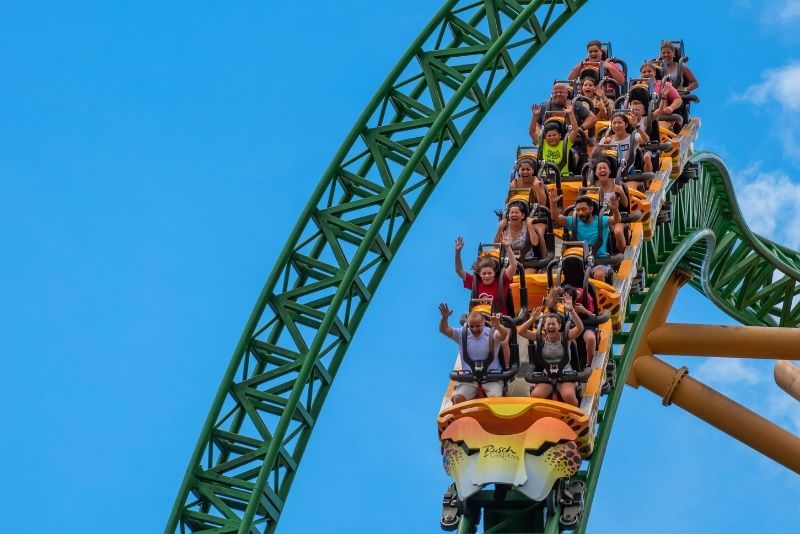 Transport yourself to the Serengeti with a trip to the African-themed Busch Gardens, the perfect blend of zoo and adventure park.
The animal-focused resort houses more than 12,000 creatures from all walks of life, while also offering high-speed roller coasters, Broadway-style live shows, and live veterinary care.
Roller coasters fans, try the invigorating rides like Tigris, Cheetah Hunt, Cobra's Cruise and the legendary Kumba.
Thrill-seekers, take note of Falcon's Fury, America's tallest freestanding drop tower. Ascend at least 300 feet and prepare for the drop at 60 miles per hour — face down! Imagine being a furious bird diving straight to its prey on the ground.
However, forget about the preying part and concentrate on admiring the landscape of the entire Busch Garden before the breathtaking drop.
33 – Cool off at Aquatica Orlando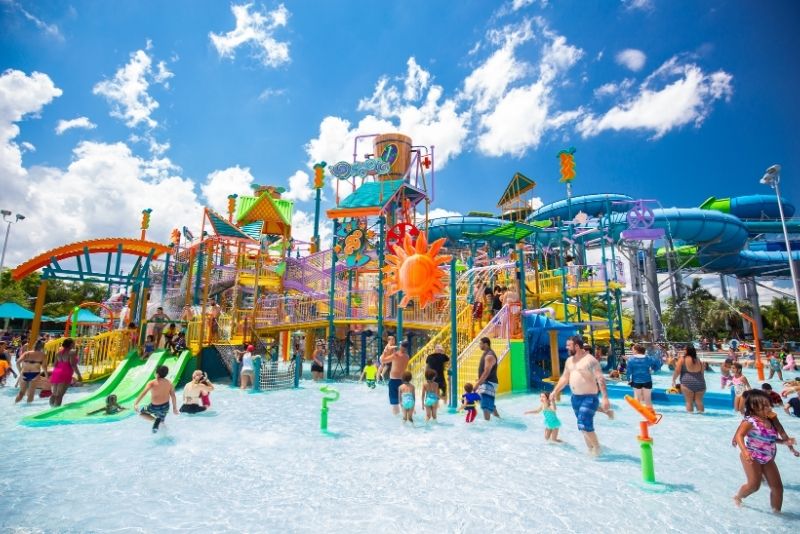 Aquatica might not boast the same reputation as SeaWorld (which means smaller crowds), but it sports plenty of fun for the entire family!
With heated water flowing through the park, it's a worthy attraction regardless of the weather.
The water park features up-close animal encounters, 42 thrilling water slides, and a common crowd favorite: the lazy river.
Get ready to speed up and win in the exciting Riptide Race, a 68-foot tower with five slides and low walls for opponents to see each other while rushing down. Compete with your friends and family, boarding a two-person raft and sliding down to a splash pool.
It's time to apply your techniques on how to slide fast as you go through tunnels and twists in these 650-feet long duo slides.
34 – Tick Walt Disney World off the bucket list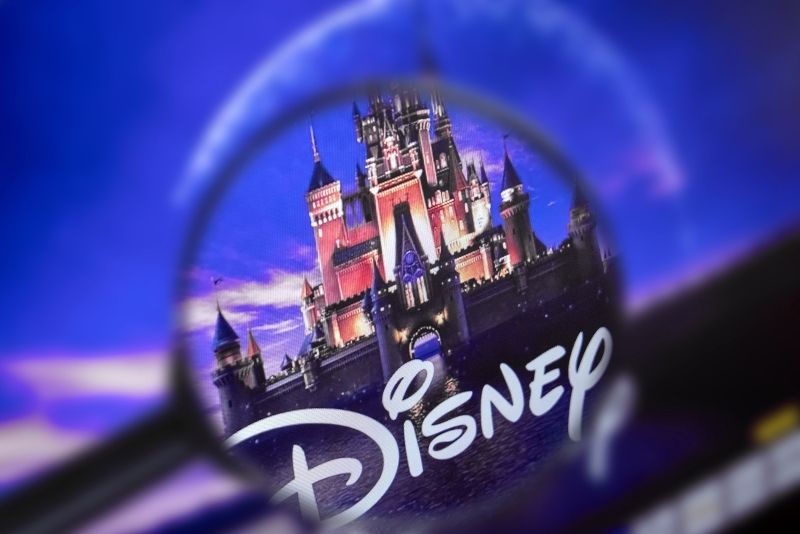 The No. 1 attraction in Florida and one of Orlando's most popular theme parks, Walt Disney World never ceases to amaze. Catch a Broadway-quality live show, ride exhilarating roller coasters, meet beloved cartoon characters, and be whimsically entertained from dawn to dusk.
With options to explore Magic Kingdom, Epcot, Hollywood Studios, Animal Kingdom or the Blizzard Beach Water Park, the hardest decision to make is where to start.
In commemoration of its 50th anniversary, 50 Disney favorite characters made of gold await you across four theme parks. Find these golden sculptures, including Mickey and Minnie Mouse, Donald and Daisy, Goofy, Pluto, and Chip 'n Dale.
In the World's Most Magical Celebration, discover the Beacons of Magic which are icons of the theme parks light up in amazing colors and pixie dust.
These are Cinderella's Castle at Magic Kingdom Park, Spaceship Earth at EPCOT, the Hollywood Tower hotel at Disney's Hollywood Studios, and the Tree of Life at the Animal Kingdom Theme Park.
Plan your visit to each of the four theme parks to make sure you're going to get the most of this experience.
Choose from single-day entry, multi-day pass, skip-the-line, or VIP guided access — either way, Disney World promises to be utterly magical.
Explore all of Walt Disney World Resort's 4 parks
35 – Magic Kingdom (Walt Disney World)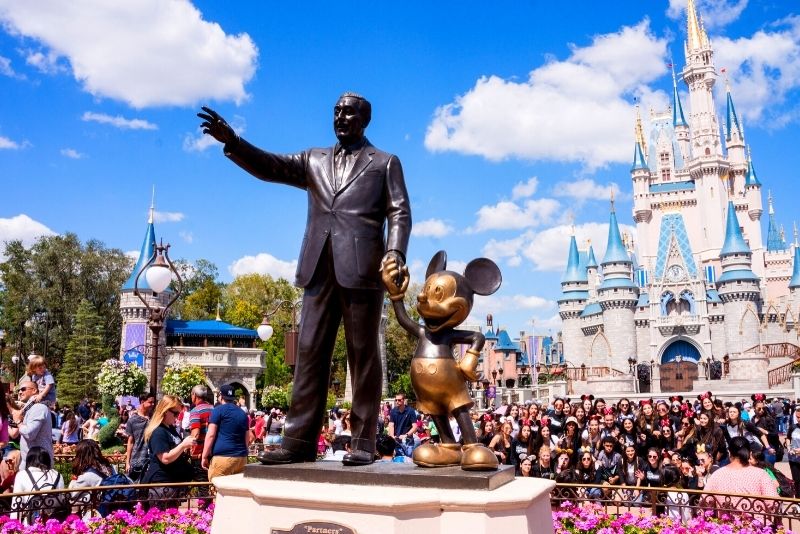 Meet Mickey, Goofy and the rest of the gang at Magic Kingdom and strap into exciting thrill rides and roller coasters.
Witness the new dazzling fireworks at night and be inspired to believe in magic and in yourself as Cinderella's castle illuminates. Listen to the original new song written by award winner Philip Lawrence.
In this magical journey, favorite characters like Moana and Raya are coming along with you.
Experience fantasy as you explore the magical areas like Fantasyland, Main Street, USA, and Tomorrowland — to name a few of the unforgettable attractions at the globally-renowned Magic Kingdom in The Happiest Place on Earth.
36 – Epcot (Walt Disney World)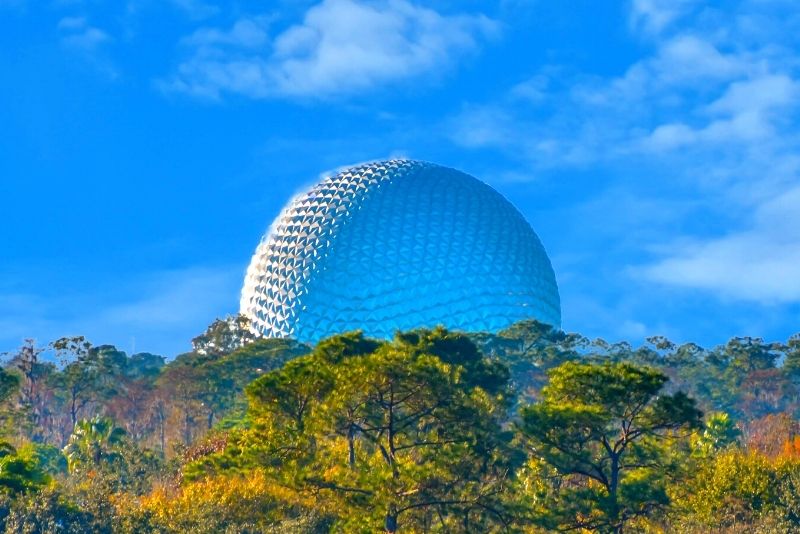 Explore Mother Nature and global culture — as well as the outer space — right here in Orlando.
Focusing on the future, EPCOT — which stands for the Experimental Prototype Community of Tomorrow — takes visitors on a journey into the land of tomorrow.
The enormous park (double the size of Magic Kingdom) is effectively split into two sections: Future World and World Showcase.
Travel back in time with Spaceship Earth to learn the history of communication from ancient cave art to modern ways. Continue your journey among the stars at "Mission: SPACE," a space shuttle simulation that travels to Mars or orbits around the Earth.
For the foodies, try different cuisines as you learn about cultures at the World Showcase featuring 11 countries, including France, Italy, China and Japan.
With countless options for rides, entertainment and dining, you'll never run out of things to do.
37 – Disney's Hollywood Studios (Walt Disney World)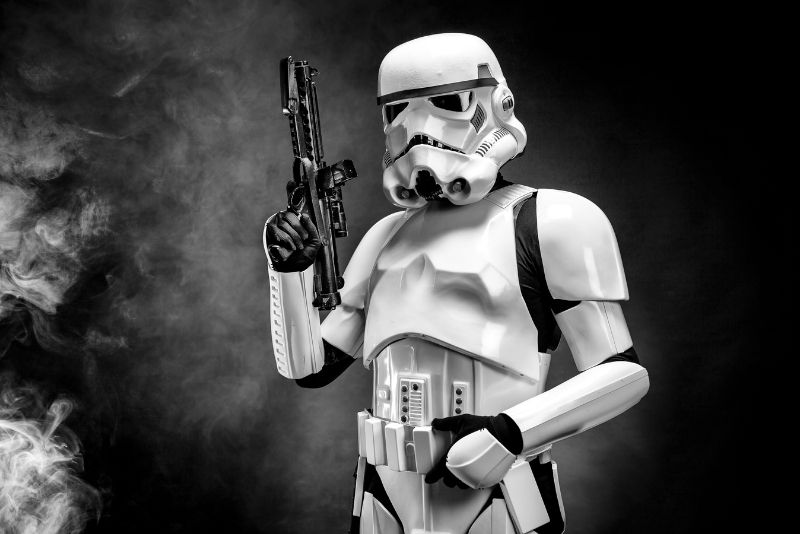 Immerse yourself in the glitz and glam of Hollywood, get behind-the-scenes insights, catch an explosive special-effects show, and ride the scream-worthy Tower of Terror — all at Disney's Hollywood Studios.
Bring the kids to the interactivity at Toy Story Playland, and let the character-filled Hollywood Boulevard delightfully transport you back to Tinseltown's golden years.
Star Wars fans can live their fantasy at "Star Wars: Galaxy's Edge" joining a resistance to fight against the First Order, or a smuggling mission aboard the Millennium Falcon.
What happens when a droid controls your starship? Experience a thrilling adventure like in "Star Wars" aboard a StarSpeeder with an immersive flight simulation that takes you far far away into the Galaxy.
Your adventure may lead you to meet your favorite characters such as Kylo Ren, Princess Leia or Jedi Master Yoda.
38 – Animal Kingdom (Walt Disney World)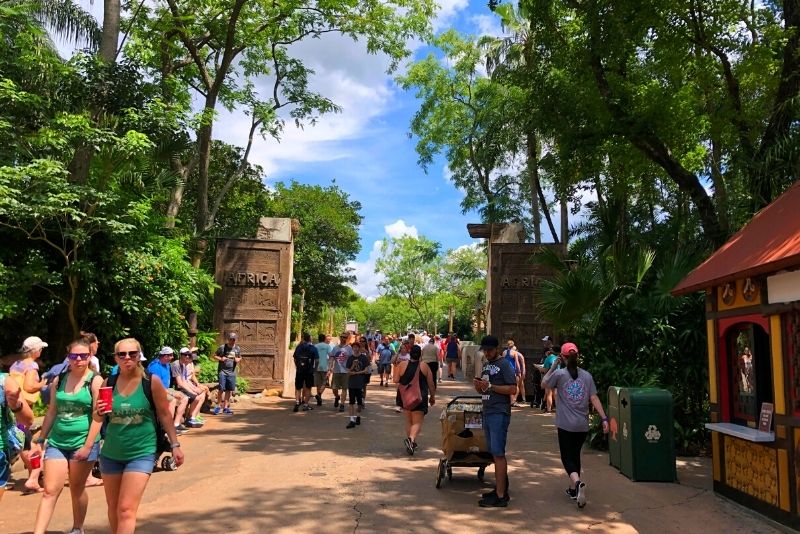 Head to Animal Kingdom and hop between the African savannah, Amazon Jungle and Asian wetlands — all without leaving the bounds of the park. See over 30 species of wildlife up close, including zebras, giraffes, gazelles, kudu and flamingos.
Admire the diversity and harmony in nature as you get a closer look of the 145-foot tall "Tree of Life" with carved animals on its bark. Inside its root system, a theater plays a short 3D movie featuring characters from Pixar's film "A Bug's Life."
Trek the tranquil paths and wooden bridges around the giant tree, as you spot a red kangaroo, a ring-tailed lemur or an African Crested porcupine — to name a few of the wild and rare animals from around the world.
Make sure to check out Pandora — The World of Avatar, one of Walt Disney World's most impressive installments.
39 – Spend a day at ZooTampa at Lowry Park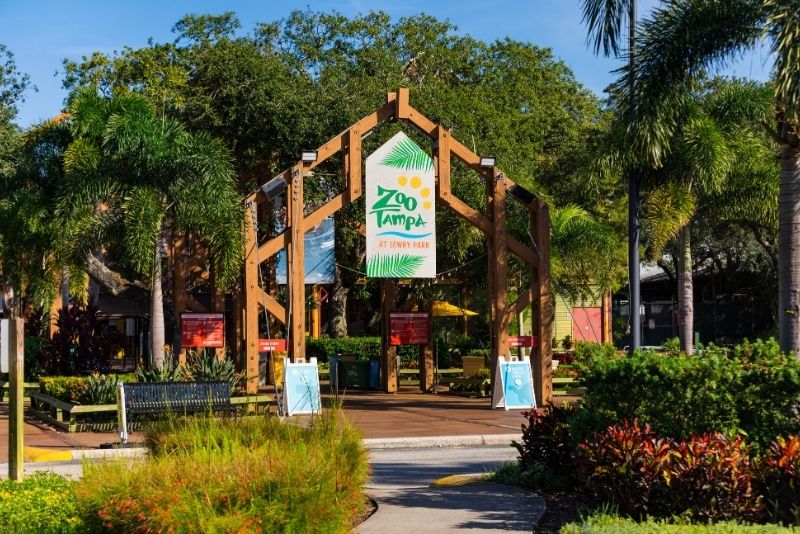 Spanning 63 acres, the nonprofit ZooTampa is immersed within the vegetation of Lowry Park, forming for the perfect natural playground for all its animals.
More than 1,300 creatures of all different shapes and sizes are on display, from water-dwelling mammals to nocturnal reptiles, big cats and everything in between.
Check out the Manatee Fountains as you enter the zoo and Macaw Flyover before you say hello to the sloths at the Main Aviary.
The zoo's latest addition, Florida Wilds features native species such as Florida panther and rescued animals — aiming to educate more people of all ages about protecting the environment.
After meeting all the animals in their respective homes, hop on a safari ride with Expedition Wild Africa.
Despite the hour drive from Orlando, the friendly animals are well worth the trip.
40 – Get colorful at Orlando's Crayola Experience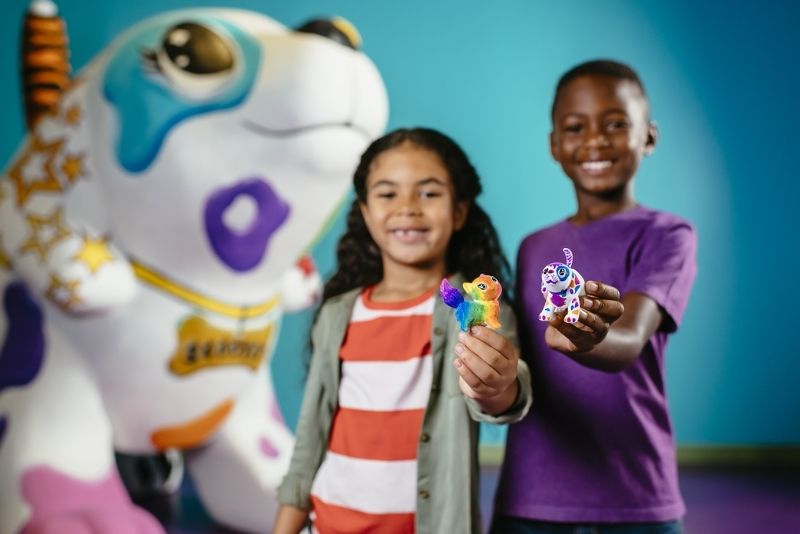 Witness color in a whole new way at Orlando's family-friendly Crayola Experience, a full day's worth of hands-on, creative and colorful fun!
There are 27 interactive activities spread over 70,000 vibrant square feet designed for the kids. They can have so much fun without even realizing that it's all part of an educational experience.
Let the creativity flow at the Activity Studio where children color, cut out shapes and paste them together to create a craft. Paint an abstract picture from melted colorful wax at Drip Art, or mold a miniature of favorite characters or animals made of old crayons at Melt and Mold.
Make sure to try the immersive experience called Rainbow Rain where you can catch digital melted crayons as you control them with your movements.
41 – Plan an adventurous day trip to enjoy the fun at Clearwater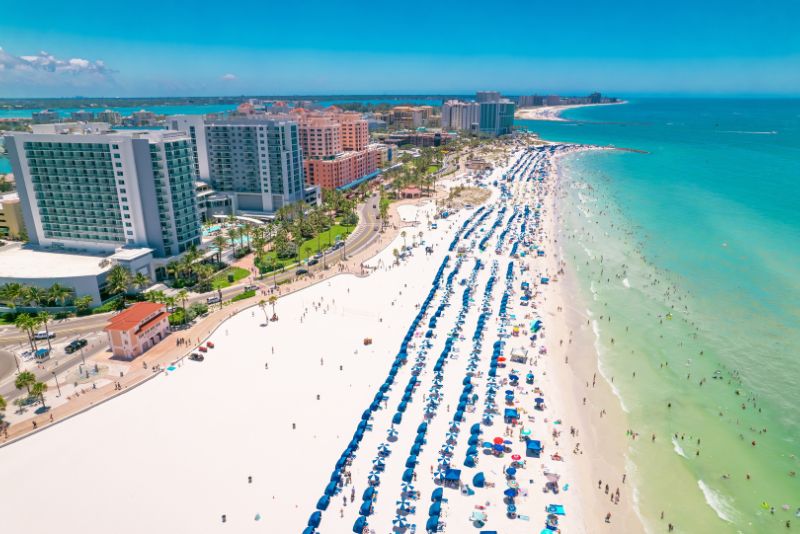 Enjoy all the fun there is at Clearwater, only 2 hours away from Orlando. From fun water activities like a speedboat ride through the bay to dolphin watching and getting close to these intelligent water creatures, there is an incredible amount of things to do for families as well as for those traveling with friends.
Speaking of, if you're looking for a fun activity that involves dancing, music, an open bar, and an expansive buffet, then look no further than Calypso Queen, which is a daytime or nighttime cruise that takes guests around Clearwater.
Captain Memo's Pirate Cruise is another fun cruise geared toward families offering face painting, water games, fun dancing, and more.
42 – Meet the animals at Central Florida Zoo and Botanical Gardens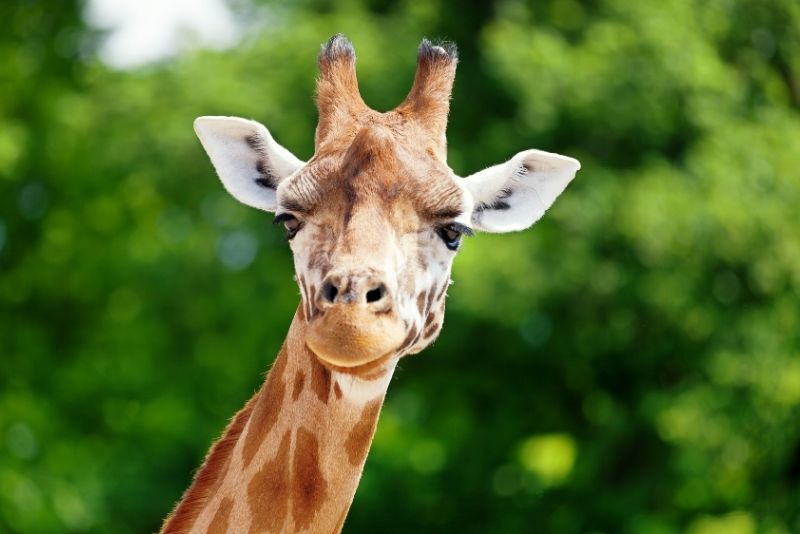 Situated in a natural and protected wetland region, Central Florida Zoo & Botanical Gardens is a welcomed breath of fresh air from the crowded theme parks in central Orlando.
The zoo is home to over 200 species of local and international wildlife, including rhinos, leopards, llamas, lizards and more. It offers live animal encounters, an on-site water park and even the chance to feed a giraffe!
For adventure-seekers, glide through the treetops on a zip line at Seminole Aerial Adventures and overcome obstacles along the way. It's a fun way to challenge your mind and body!
Get up close and personal with a one-horned Indian rhino named PJ. He's friendly and playful, and if you want, you can be friends forever!
Rhinoceros are among the endangered species that the zoo actively promotes in keeping them alive either in captivity or in the wild.
43 – Test your sense of perception at the Museum of Illusions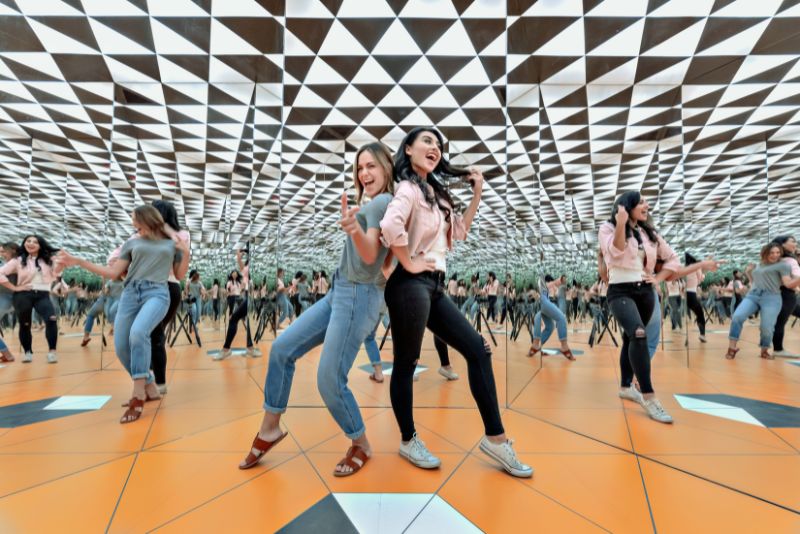 Do more than a double take as you stroll cautiously through the fun Museum of Illusions.
Feel confusion and amusement take over your senses as you walk through the Reversed Room where furniture and items are turned in all different directions, scratch your head as you figure out how Head on a Plate works, and try not to trip while stepping inside the Tilted Room.
Located in the famed ICON Park, travelers of all ages and interests will surely love to spend a rainy day getting trippy inside the museums, so make sure to book your tickets ahead of time on their website. Tickets start at $24 USD and include a few other perks.
44 – Ride Mako roller coaster at SeaWorld Orlando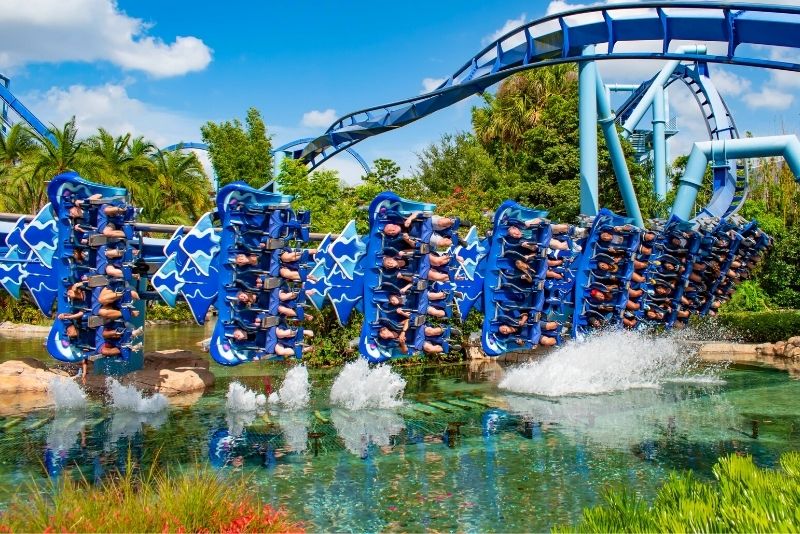 Swim with dolphins, ride heart-pumping roller coasters, witness delightful seal and turtle shows, and see orcas up close, all at the world-famous SeaWorld Orlando.
Despite the city overflowing with theme parks and adventure rides, the region's fastest and tallest roller coaster, Mako, is found here. This monster ride goes up to 200 feet high and speeds up to 73 miles per hour.
If you don't mind riding face down, experience powerful glides and twists on Manta, where you feel like you're going to dive straight to the water head first.
Seaworld's latest ride, Ice Breaker, has Florida's steepest vertical drop with an angle of 100 degrees and a height of 93 feet. Riders can experience air times as they climb up the hills.
If you can't stand waiting in lines, the fast-pass ticket is a godsend!
Hot tip: Learn how to find cheap SeaWorld Orlando tickets.
45 – Snorkel at Discovery Cove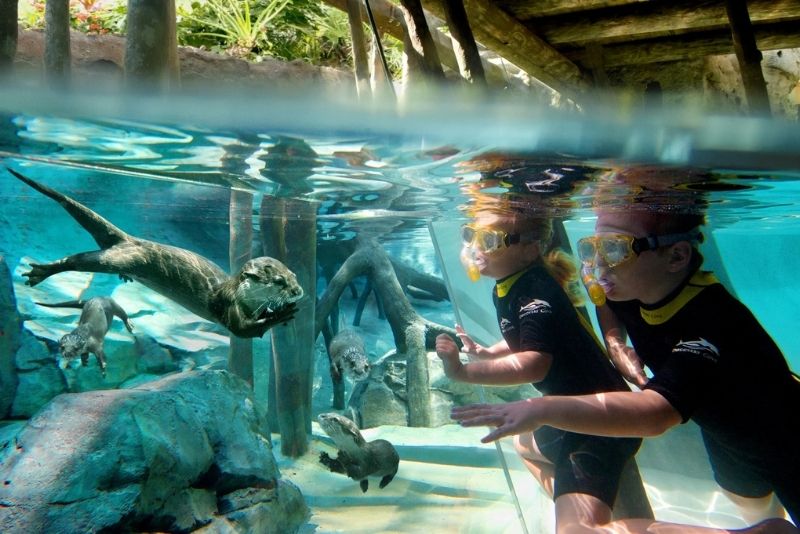 Discovery Cove might be the lesser-known sister park of SeaWorld, but it's certainly not to be overlooked!
At this nature-focused resort, lucky visitors are given the chance to swim with bottlenose dolphins, snorkel with thousands of colorful fish, feed tropical birds, and so much more.
Best of all, everything is included in one ticket, including unlimited food and drink.
46 – Drift around corners on a go-kart!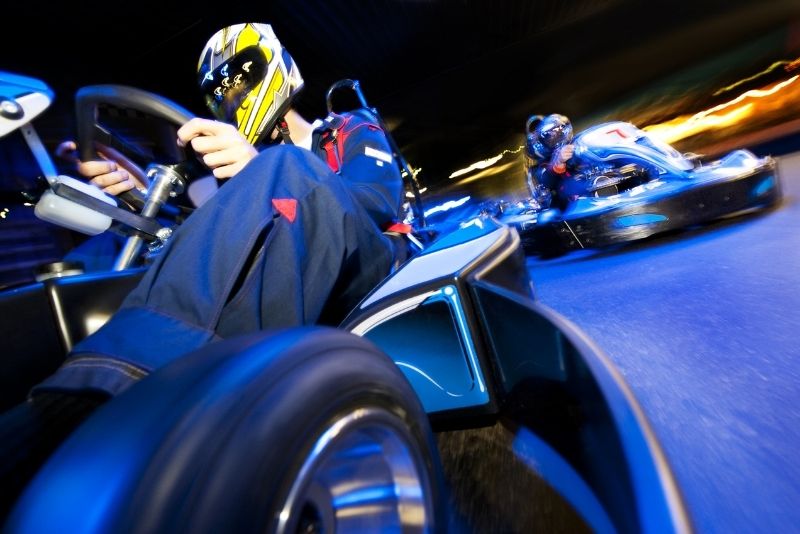 Put the pedal to the metal and race against your friends with a few exhilarating laps on a go-kart track.
Choose from dedicated karting destinations like Andretti or I-Drive NASCAR. You can also combine it with a day of adventure at one of the Fun Sport Spot America locations (Orlando or Kissimmee).
Andretti Indoor Karting has the longest indoor karting track in Florida, with most elevation shifts and turns. Children between 4 and 6 years old can experience driving on their own with Mini Mario Kiddie Karts around a custom oval track.
For those who enjoy racing, I-Drive NASCAR offers a world-class new generation of electric karts called SODIKART RTX. Challenge your driving skills and precision, as you race on its circuit with 12 turns, three hairpins and a series of tight turns.
47 – Livestream your fun at Island H2O Live! Waterpark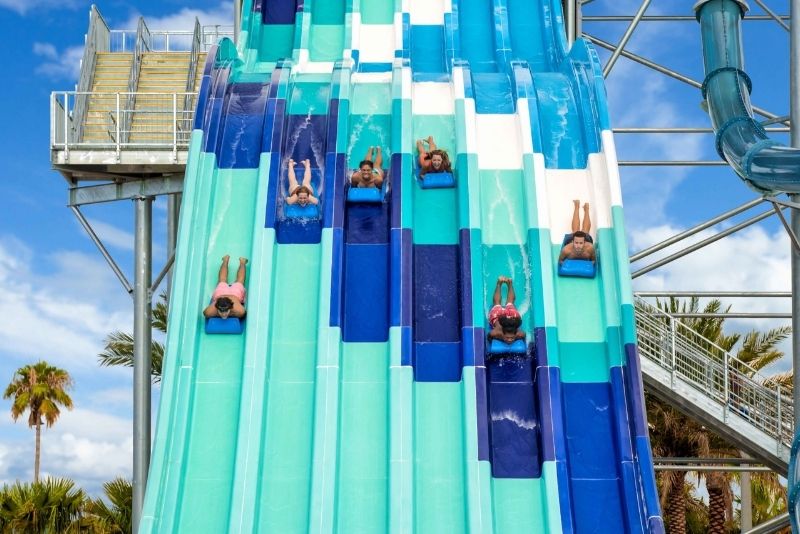 A famous addition to the Orlando water parks, Island H2O in Kissimmee combines your favorite water rides with state-of-the-art technology — making for an efficient, safe and thoroughly enjoyable day in the sun.
Unlike most water parks, H20 Live! incorporates a distinctively modern theme: social media and the internet.
All 20 attractions are named after common terms used on social media such as "Reply Racer" that is a six-lane racer slide ideal for those who want to challenge their friends in a moderately thrill ride head first.
If you'd like to experience maximum thrill, go for "Live Streaming" body slide with 360 degrees loops, "Hashtag Heights" boomerang with a steep drop, and "Profile Plunge" tube slider with surprising drops and turns.
There are also "Chat Creek" lazy river, "Private Domain" adult pool, and "Pelican's Paradise" youth splash zone.
There's something for the whole family in this water park, and you can have live streaming of your experience to share with those who miss the fun.
48 – Spend a day at Fun Spot America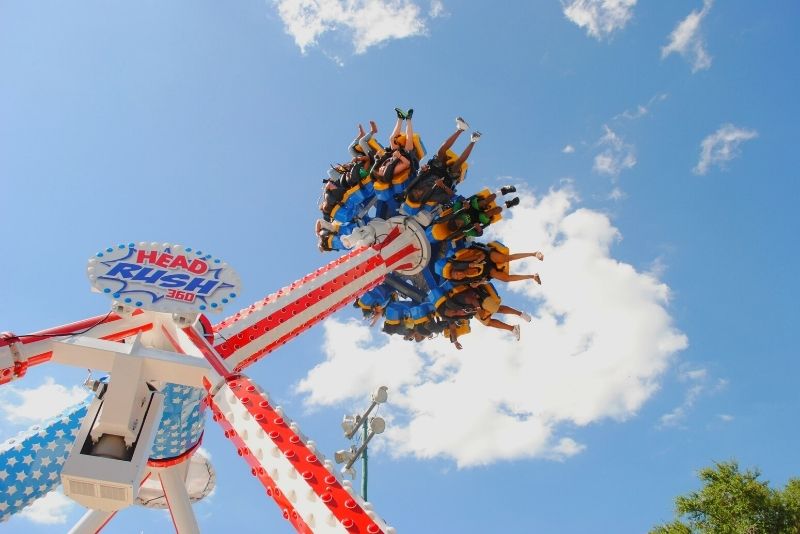 Showcasing the only wooden roller coaster in Orlando, along with bumper cars, an arcade and multi-level go-karts — Fun Sport Spot is one of the city's most underrated attractions.
Get your adrenaline fix soaring high and spinning on SkyCoaster, HeadRush 360, Freedom Flyer and Screamer. Race with your friends on a go-kart at Quad Helix, Commander, Conquest and the multi-level tracks.
Enjoy trying your luck at Orlando Midway, Roll A Ball and Orlando Arcade. Take the kids to the three-story Funhouse and discover some classic games.
This family-friendly theme park really knows how to have fun, and it's a bargain!
49 – Go deep-sea fishing at Port Canaveral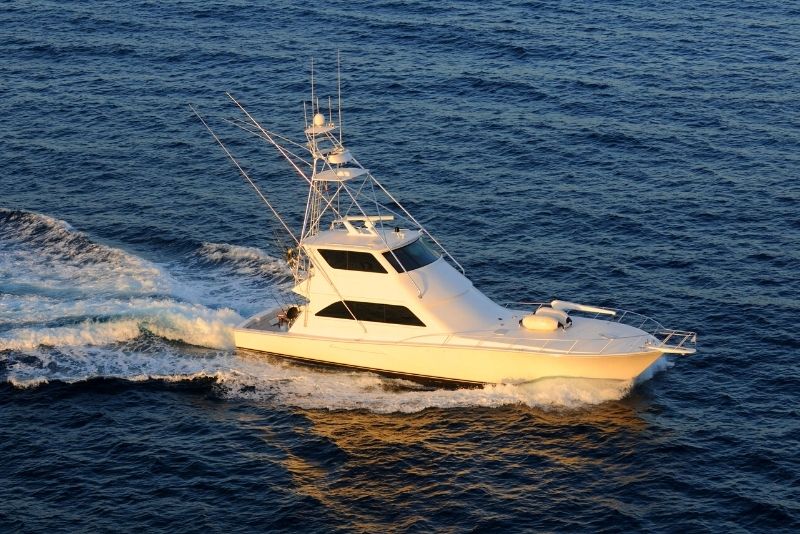 Hop on a catamaran from Port Canaveral, the closest port to Orlando, is a haven for deep-sea fishing enthusiasts.
Sail towards the deep ocean to the most productive reef in Florida. Expect to catch varieties of fish, including tarpon, panfish, mackerel and largemouth bass.
Take your time to admire the breeze and when you return to the shore, spend some time to unwind on the sandy beach while waiting for your fresh seafood meal.
Most charter tours are more than happy to transport you to and from your Orlando hotel to the Port. A licensed and experienced guide will take you onto the open ocean in search of the freshest catch.
50 – Join the gang at Capone's Dinner & Show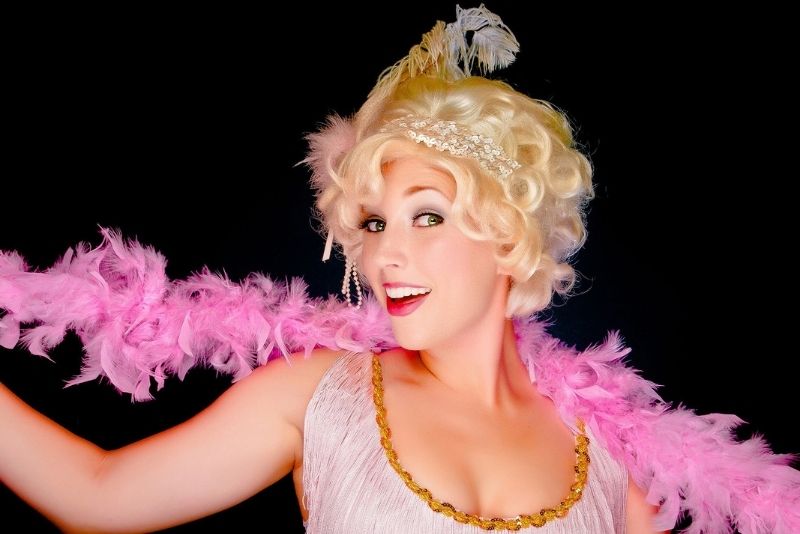 If you're looking for great food with a show that entertains all ages, then knock at the door of this secret vintage cabaret in Kissimmee.
At Capone's, you're sure to have a night filled with laughter and outstanding Chicago-level entertainment. See the impressive theme decorations and wonderful period costumes.
Prepare for stand-up comedy and audience interaction with talented performers and actors (you might learn some gangster tricks), as you travel back in time.
This musical production is sensational and has lots of surprises and giveaways, so make sure to bring the whole family for the win! In fact, the food alone already makes you feel victorious.
51 – Have dinner with a pirate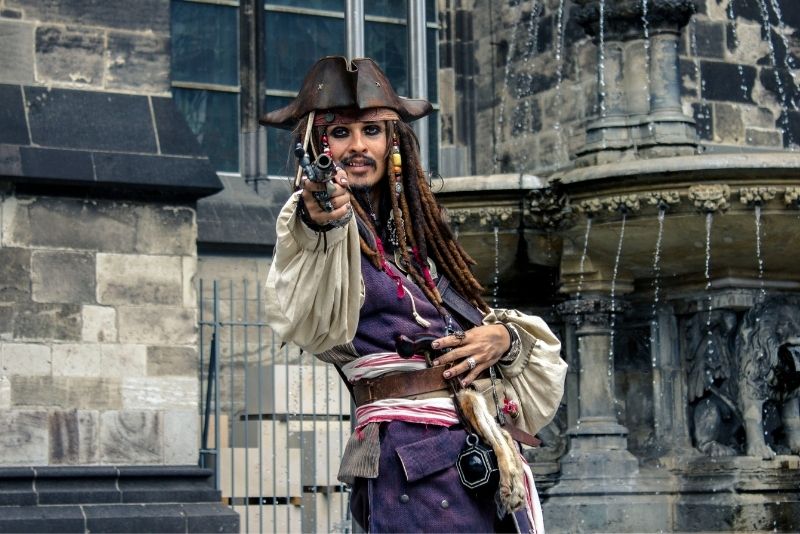 Enjoy an incredible dinner and show on board the Pirate's Dinner Adventure, a nighttime cruise that welcomes families and friends to enjoy a spectacular 3-course meal, drinks, and of course, an unforgettable pirate show.
See as the pirates on board put on a show of various entertainment and fun, from singing, dancing, and theatrical suspense, pulling tricks, and interacting with the guests. The boat itself is something to note, as it will be an exact replica of an 18th-century ship, adding extra fun to the show.
If you choose, you can also request special dinner options like vegan or vegetarian options ahead of time.
The Pirate's Dinner Adventure starts at $50 USD.
52 – Catch a dinner show at Mango's Tropical Cafe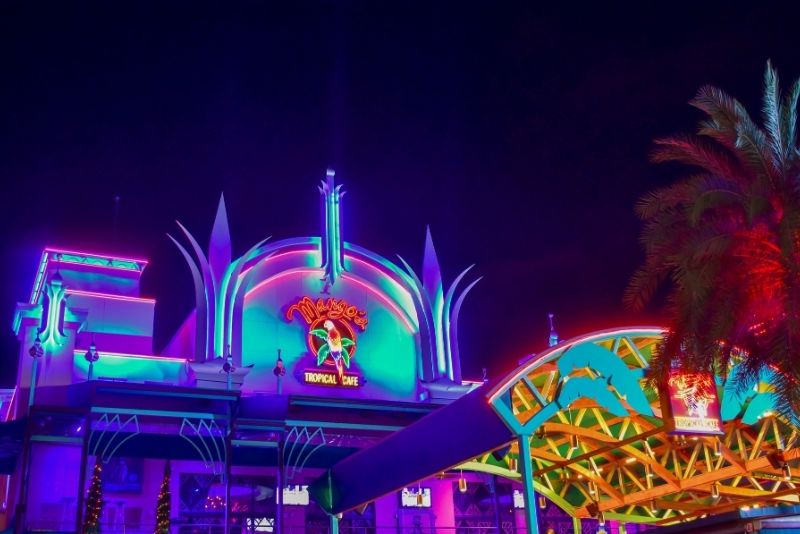 Where three-course delectable dining meets extravagant dancing and entertainment (not to mention the mojitos, margaritas and martinis on hand), few indoor venues can boast a more enjoyable dinner experience than Mango's Tropical Cafe.
Immerse yourself in a magical night of music and dance with salsa and conga, as well as popular songs in the 80s, 90s and today's hits.
Let loose and join the vibe with Mango's award-winning shows, featuring The Latin Connection Band, in-house band since its opening. You won't have second thoughts about coming back for more.
After being wowed by the Caribbean show, grab a feather boa and make your way to the on-site nightclub. It's considered one of Orlando's hottest destinations to party the night away.
53 – Venture out to St. Augustine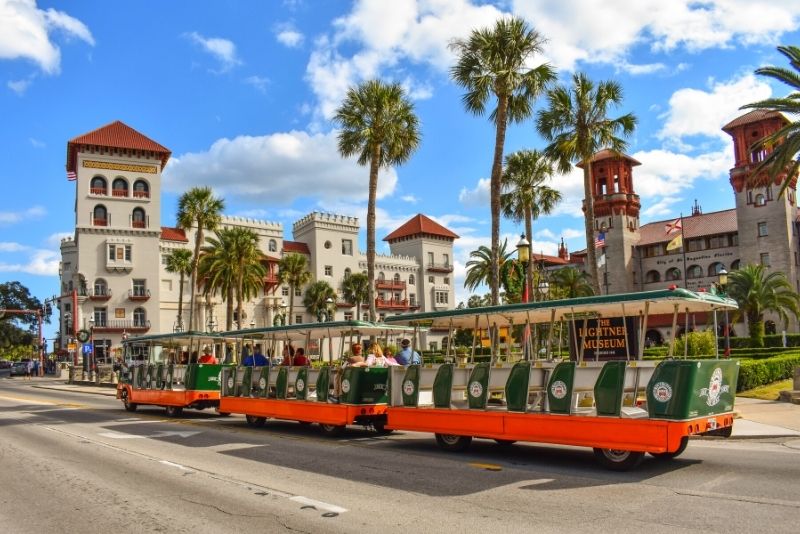 History and architecture buffs are sure to love the journey out to beautiful St Augustine, officially the oldest city in America. It's the first European settlement in Florida, established by Spanish explorers in the mid-1500s.
After arriving at the cobblestoned ancient town, guests can peek into quaint cafes, popular bars and unique shops, as well as explore local landmarks like Castillo de San Marcos and Fort Matanzas.
Visit the country's oldest port and climb the over 200 steps of St. Augustine Lighthouse to admire scenic views. Learn about the research and preservation efforts for historic sites and artifacts at the Maritime Museum.
Discover the process of making the distinctive spirits in Florida on a distillery tour. For wine lovers, make sure to check out the best restaurants and wineries at the Colonial Quarter.
54 – Take a Boggy Creek airboat tour at sunset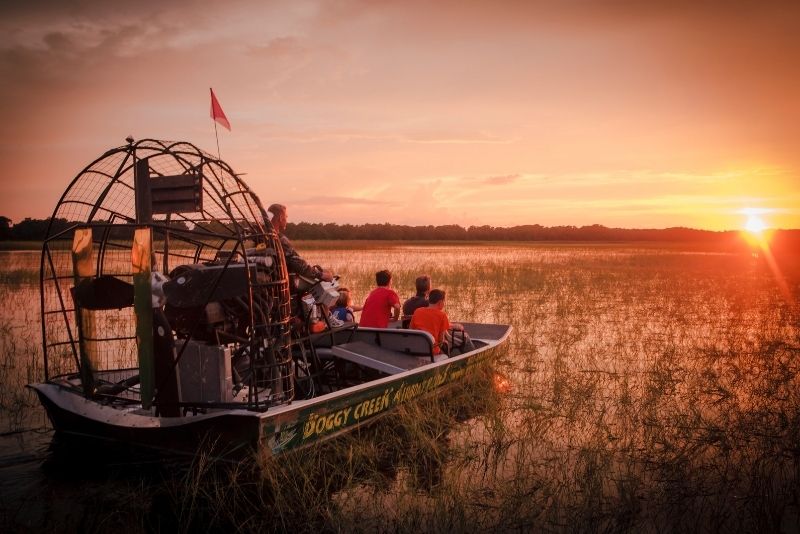 As the sun goes down and the weather starts to cool, watch local wildlife emerge from the Boggy Creek swamplands and flocks of birds fly across the orange skies.
On board a guided airboat tour that can transition from smooth to hair-raising at the flick of a switch, you'll witness gators and other animals roaming free in their natural habitat.
Admire the biodiversity at Shingle Creek Regional Park, an urban sanctuary which is home to Florida's wildlife, with perfect spots for bird watching and fishing.
It has a multipurpose 32-mile trail where visitors can hike or bike along. If you want a slow cruise in the swamps, you can rent a boat to paddle at your own pace, as you enjoy the serenity.
55 – Hold a snake at Reptile World Serpentarium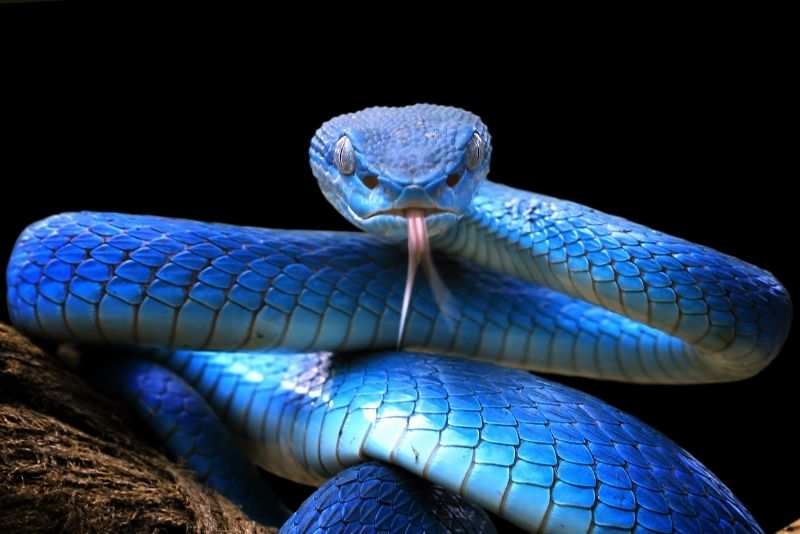 Practice your Parseltongue because with more than 75 species of snakes calling Reptile World Serpentarium home, you're bound to make a few new slithery friends.
Besides the unrivaled collection of snakes, the serpentarium also plays host to lizards, crocodiles, alligators and turtles.
You can also hold a baby alligator, feed the turtles and watch a snake swallowing its whole meal. Don't miss the iguanas basking in the sun!
While you learn how to distinguish between venomous and non-venomous snakes in the center, it's not just a serpentarium.
Opened in 1972, the place is also a venom factory, extracting venom to supply a global demand for use in medical research and further study about reptiles and amphibians.
You can witness this process real time during the venom extraction show. It's an informative immersive experience that won't break the bank.
56 – Play detective at Sleuths Mystery Dinner Shows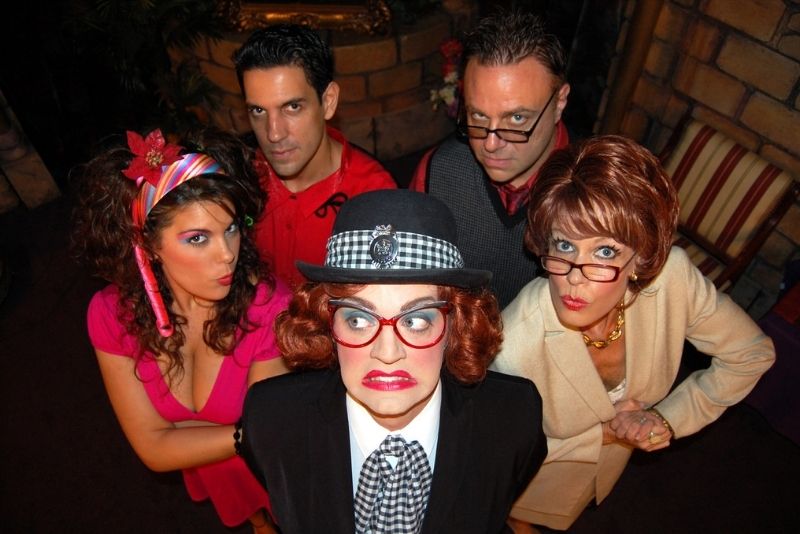 It's time to unleash your inner detective! At this unusual whodunit experience, hungry guests chow down on a multi-course meal while immersing themselves in an interactive night of comedy, mystery and intrigue.
Find out which characters can pique your curiosity the most — an Italian couple going to get married, a long-lost relative with deep secrets, or a famous celebrity with a hidden agenda.
However their stories begin, they always end up in murder! Find out if they can catch the criminal.
The costumes are great and the atmosphere is delightful! The food is scrumptious with choices like chicken barbecue, prime rib, veggie meal and cheese lasagna — not to mention the unlimited drinks.
57 – Visit the CoCo Key Hotel and Water Resort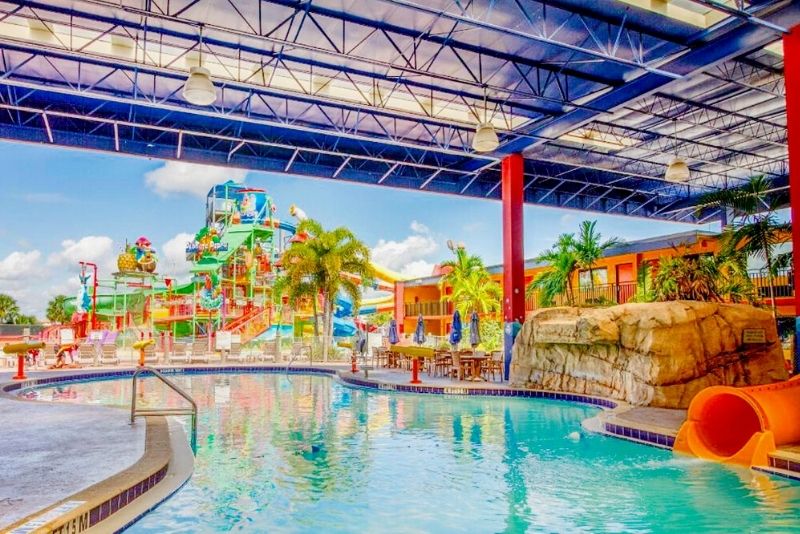 A great-value hotel and sprawling water park all in one, CoCo Key in the heart of the International Drive tourist area promises to be a budget-friendly treat for the whole family.
Eclipsing the three impressive on-site restaurants, CoCo's true standout features are the enormous arcade and the 14-slide, 3-pool water park! Coco Key includes a resort for overnight staying.
Create your own breakfast combo with all traditional and healthy food items at Tradewinds Restaurant's breakfast buffet from 8 am to 10:30 am. Grab some classic burgers, pizza, chicken wings or salads for the whole family at Callaloo Grill.
When you fancy a drink while everybody's in the pool, grab a cocktail or beer at Wet Rooster Tiki Bar. It's open from 11 am to 8 pm, so you have the whole day to unwind here.
58 – Beat the multilevel go-kart tracks at Fun Spot America Kissimmee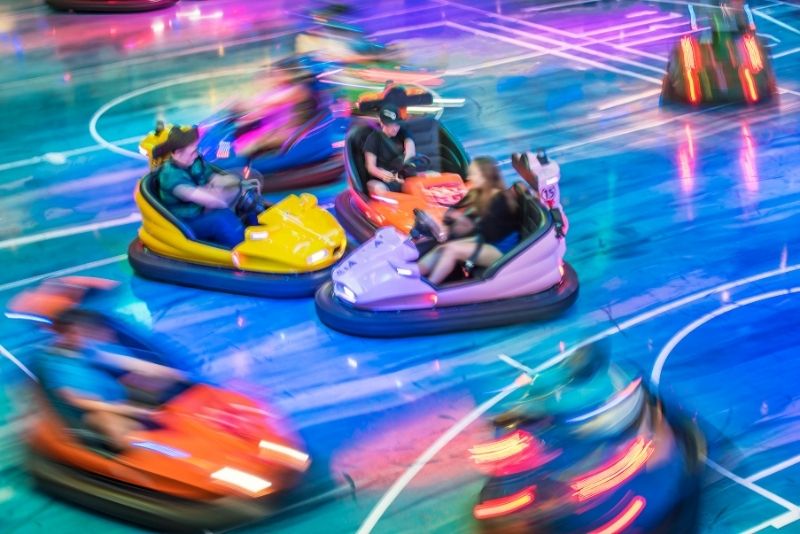 If you had the time of your life at Fun Spot Orlando, guess what? There's another location out in Kissimmee making for double the fun!
Test your driving skills and get your adrenaline fix with go-karting in the multilevel tracks. Why not challenge your friend to race so you can have maximum fun and thrill?
The "Chaos Track" is worthy of its name, and you're going to find out why, as you drive a double-seat kart which allows you to take a passenger.
If you're up for a more challenging drive, hit the four-storey track "Vortex" with a 32 degrees banking curve — said to be the steepest in the world.
Ride the Mine Blower Coaster for a fast-paced thrill, turn your world upside down on Headrush 360, or try your luck at one of the park's classical Midway games. A great day out is guaranteed!
59 – Feed the residents at Giraffe Ranch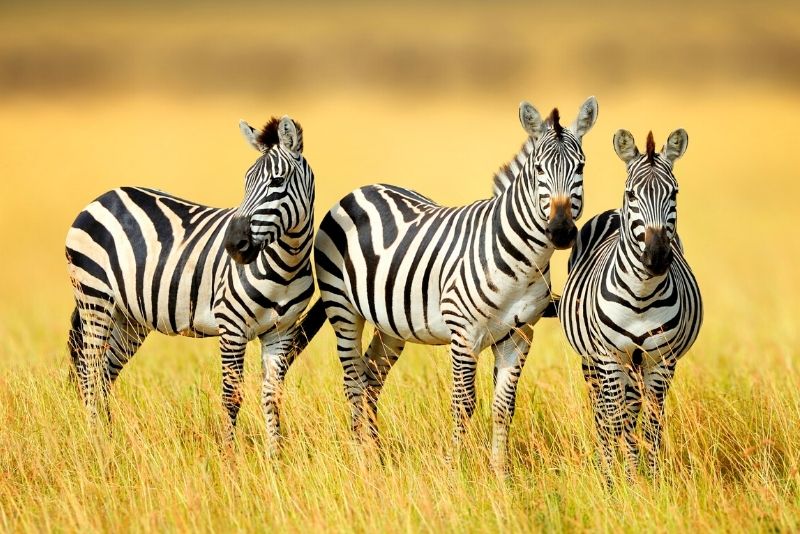 Zip around the nature preserve on foot, Segway, or camelback — whatever your preference, you'll have the chance to feed lemurs and giraffes and learn all about the animals that call Giraffe Ranch home.
You can also experience a safari either by riding on a customized four-wheel drive owned by the ranch, or driving your own vehicle and following a guide.
It's not a zoo nor a theme park, but a wildlife preserve where animals are given enormous expanses of land to roam, so you know that their health is the top priority.
This family-owned agritourism enterprise covers 47-acre of land and has been working for over two decades. The area connects with the Green Swamp, the second largest wilderness in Florida.
60 – Master your putting at Hollywood Drive-In Golf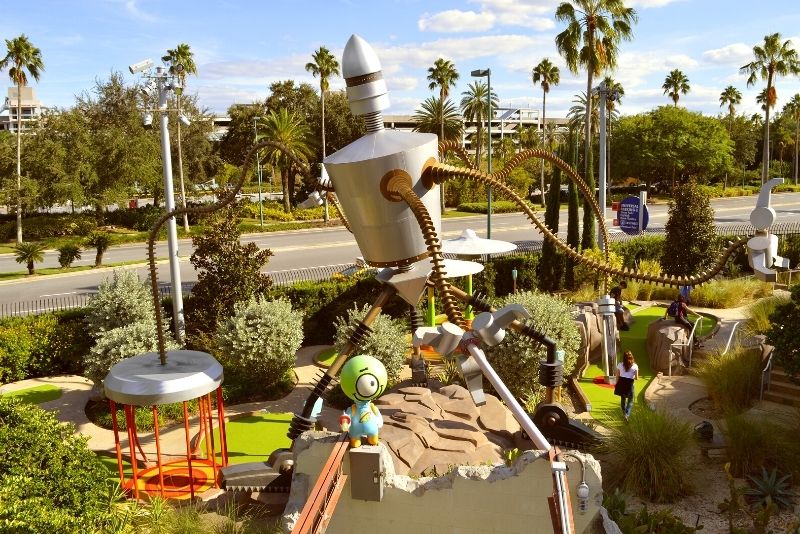 With two interactive 18-hole mini-golf courses, the sci-fi and horror-themed Hollywood Drive-In Golf at Universal CityWalk offers a uniquely wacky experience!
This whimsical and spooky mini golf invites everyone of all ages and skill levels. It's a great place to spend a day with your family and friends.
Putt your way through cemeteries, underneath a giant spider and even into the open mouth of a space worm — there's nothing quite like it.
Locals and visitors highly recommend playing at night, as the colorful neon lights add up to the fun and ambiance.
If you can't decide between an alien course or a haunted trail course, why not play both? They equally have exciting obstacles and delightful decorations that surely make you come back for more.
61 – Win a prize at In The Game at ICON Park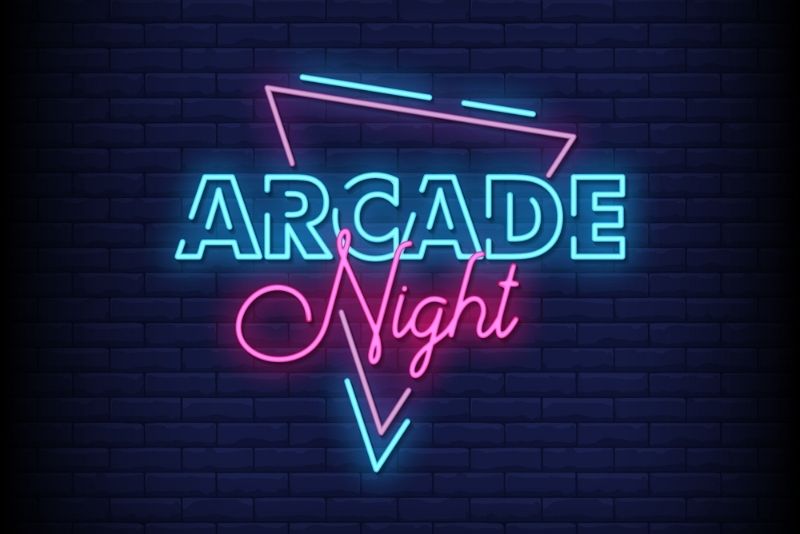 Found inside the Wheelhouse at ICON Park, "In The Game" covers 7,000 square feet of area filled with over 40 games and prizes. It delivers bounds of family fun, all within the main Orlando tourist area.
It includes the existing Arcade City which offering both classic and modern arcade games, plus a stack of impressive prizes.
Take your friends to test your teamwork in themed escape rooms, or compete with each other playing Boxblaster, a state-of-the-art virtual reality experience.
For a thrill ride that you won't find at any of the major theme parks, treat your senses on the 7D Adventure Theater experience.
62 – Spend an evening at Drive Shack Orlando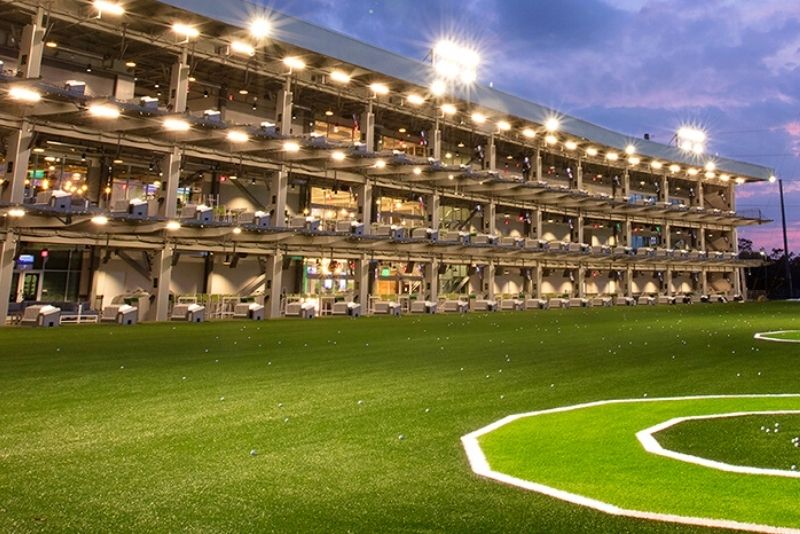 Drive Shack provides all the best parts of a day on the golf course without the need to fish out balls from the lake. It offers an augmented reality driving range and a collection of mini-games.
After you're all tuckered out, dig in to the chef-inspired menu and wash it down with a delicious craft cocktail.
63 – Go bowling at Kings Dining & Entertainment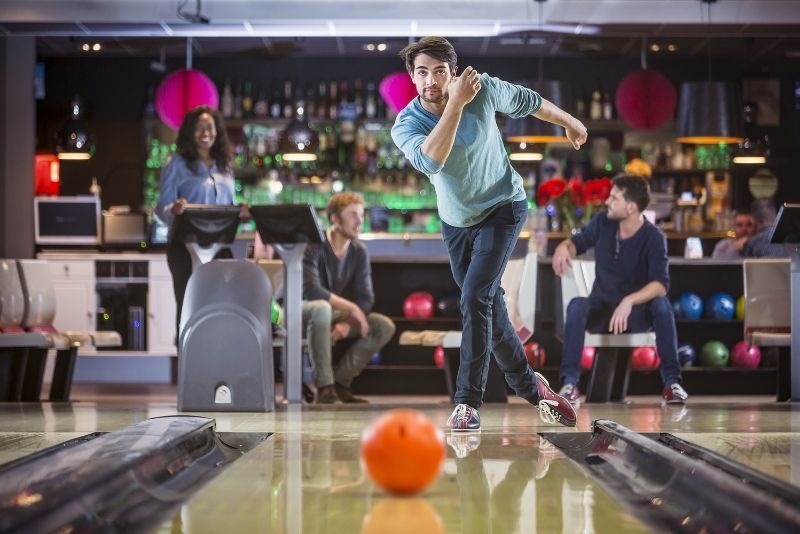 With a list of retro-style activities that include bowling, billiards, Bocce, karaoke and two fully-stocked bars, Kings has all the ingredients for an exceptional social evening.
As great as the entertainment is, the food is even better! Sample a juicy premium burger or a hand-tossed pizza — you won't regret it.
64 – Shoot some hoops at the NBA Experience at Disney Springs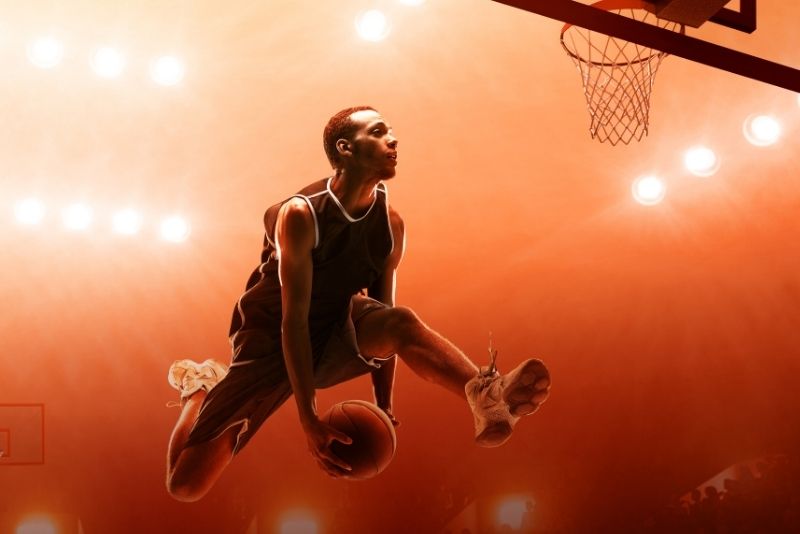 Practice your slam dunks and compare yourself to the heights of real basketballers in the one-of-a-kind NBA Experience at the Disney Springs.
The basketball-themed venue showcases 13 unique activities inspired by both the NBA and WNBA — and despite only opening in 2019, it's already a crowd favorite.
65 – Muster up the courage to ride the Orlando Starflyer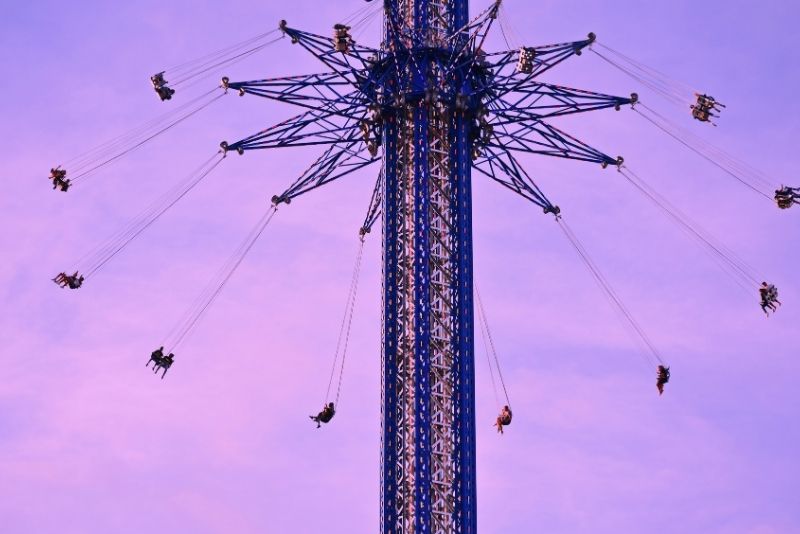 At 450 feet above the ground, the "world's tallest swing ride" Starflyer is adamantly not for the faint of heart.
Guests with enough courage will be transported vertically up the tower, while rotating around at exhilarating speeds of up to 45 miles per hour.
For the thrill-seekers, riding the Starflyer is one of the most exciting things to do in Orlando.
66 – Mix golf with great food at Topgolf Orlando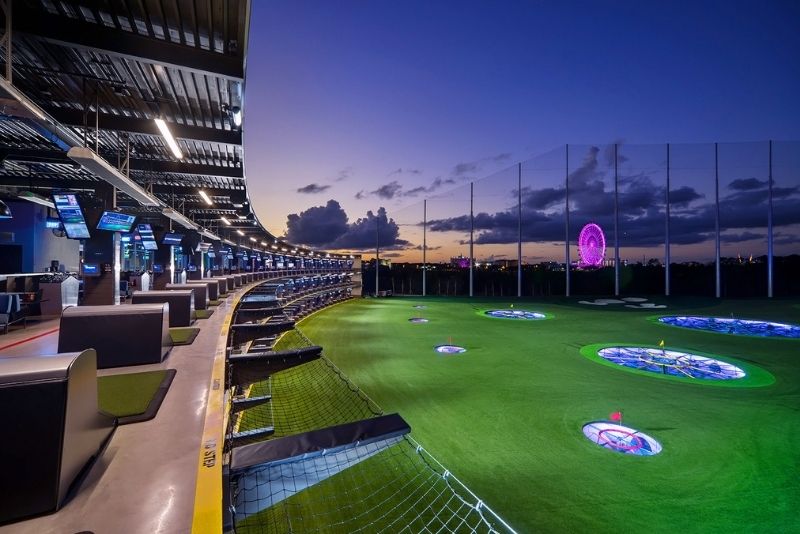 With 102 bays over three floors, there's room for everyone — beginners or experts — to practice their swing at the high-tech TopGolf driving range.
Boasting fine delightful dishes prepared by an executive chef, this place also ranks among the best restaurants in Orlando.
To close the visit out in style, grab a craft beer or two, and head up to the amazing rooftop terrace.
67 – Explore the underrated Old Town area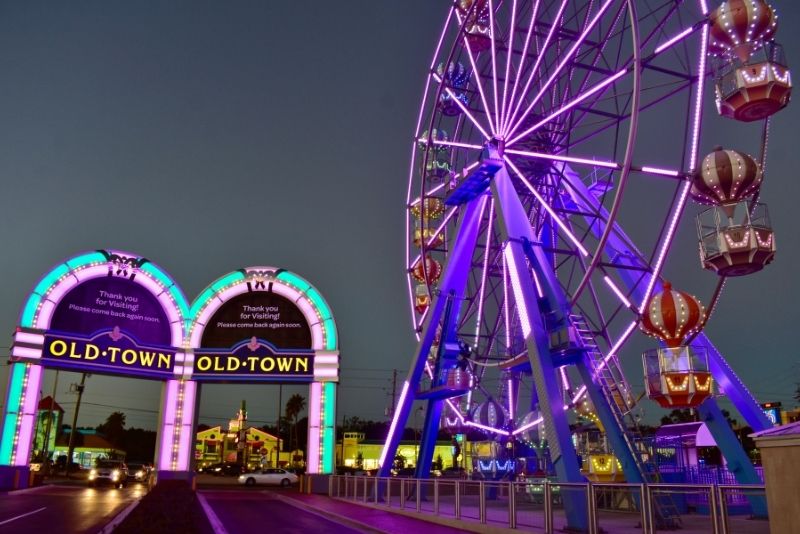 Before Orlando became the theme park epicenter, one of its beloved haunts was Old Town — a 10-acre walking district lined with boardwalk-style streets reminiscent of 1950s Florida.
Surrounding the Old Town's iconic Ferris Wheel, 10 excellent restaurants are waiting to serve you with all-time favorite American, European and Asian cuisines.
The quaint area also has over 70 specialty stores and services such as spa, tattoo and barber shops.
The best times to visit are Friday and Saturday nights, when the American hot rods come out to play.
68 – Catch a live show at The Great Magic Hall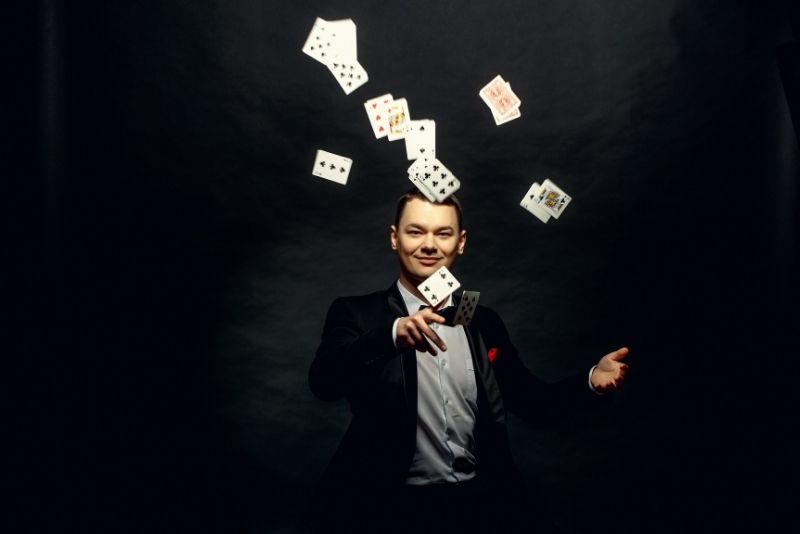 Immerse yourself in the mysteries of magic at one of Old Town's most revered performing arts theatres: The Great Magic Hall.
Multiple dazzling live performances are scheduled every day, allowing you to easily squeeze in a show between shopping and dinner! Kids, in particular, can't get enough of the incredible illusions.
69 – Meander through the Harry P. Leu Gardens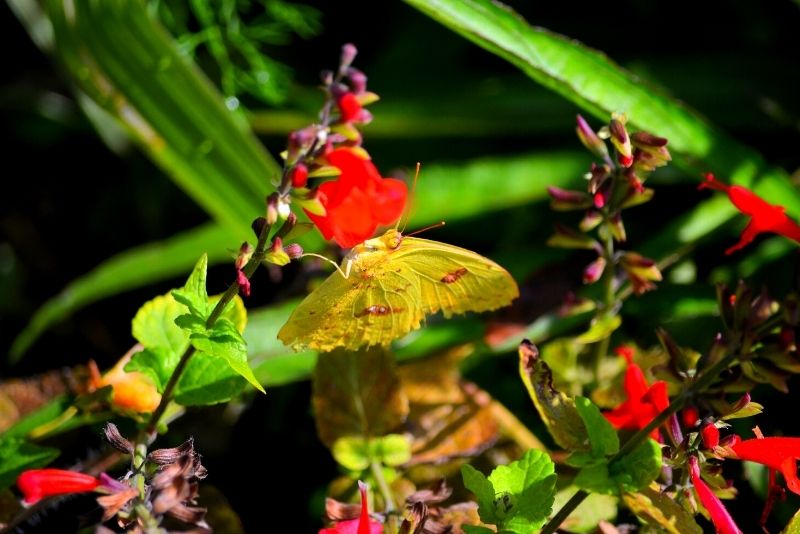 With 200-year-old oak trees and forests of camellias lining a handful of relaxing walking trails, the 50-acre Harry P. Leu Gardens is the slice of nature every visitor needs after a few chaotic theme park days.
Donated by Harry P. Leu and his wife in 1961, the Leu Gardens aims to encourage people to appreciate nature, most importantly, plants.
While the entire park is magnificent, its common favorite zones include the tropical garden, the formal rose garden and the butterfly garden. Discover various plant collections, including palm trees, cacti, bananas, bamboos and vegetables.
Visit the Leu House Museum in the center of the gardens facing Lake Rowena. This 19th century home, a national historic landmark, showcases the families that had lived in the house before and its latest residents, the Leu family.
The botanic garden also celebrates art through outdoor sculptures and rotating and permanent exhibits at the Garden House Welcome Center.
70 – Have a picnic at Lake Eola Park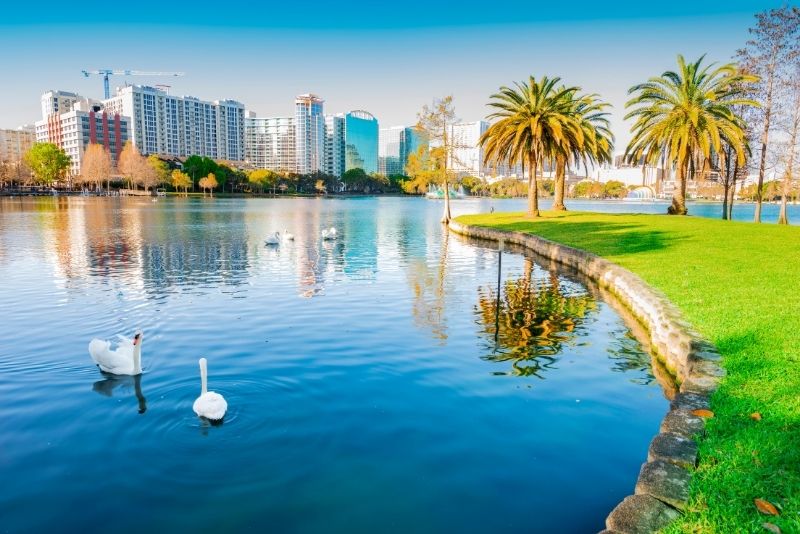 Nestled in the heart of Downtown Orlando, Lake Eola Park is a welcomed change from the buzzing theme parks. The mile-long sidewalk trail is flat and circular, making for an easy stroll of the entire area.
Rent a paddleboat, bring your own picnic basket or head to the Chinese Pagoda for unbeatable skyline views. As a rare slice of nature, it's one of the most underrated things to do in Orlando.
71 – Meet a kangaroo at Exotic Animal Experience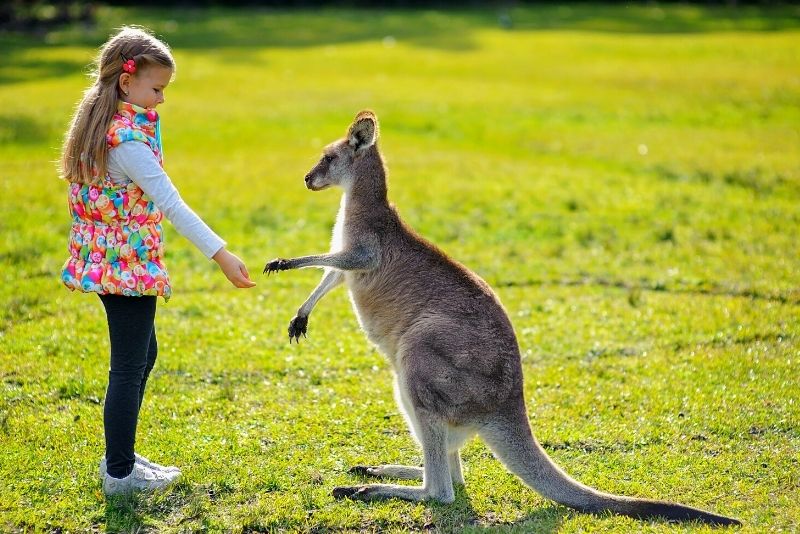 While the majority of zoos merely allow the opportunity to look at the cute critters, at Exotic Animal Experience, guests are invited to interact with the animals up close.
These rare animals are indigenous species to various countries, and have been brought up in the zoo since they were babies.
Meet Guyanese sloths, Muntjac deer from Southeast Asia, and prehensile-tailed porcupine native to South America, to name a few.
Feed kangaroos and zebras, pet a fluffy sheep, and learn about all of the 40 adorable socially-trained creatures that call this wonderful place home.
72 – Taste local delicacies on an Orlando food tour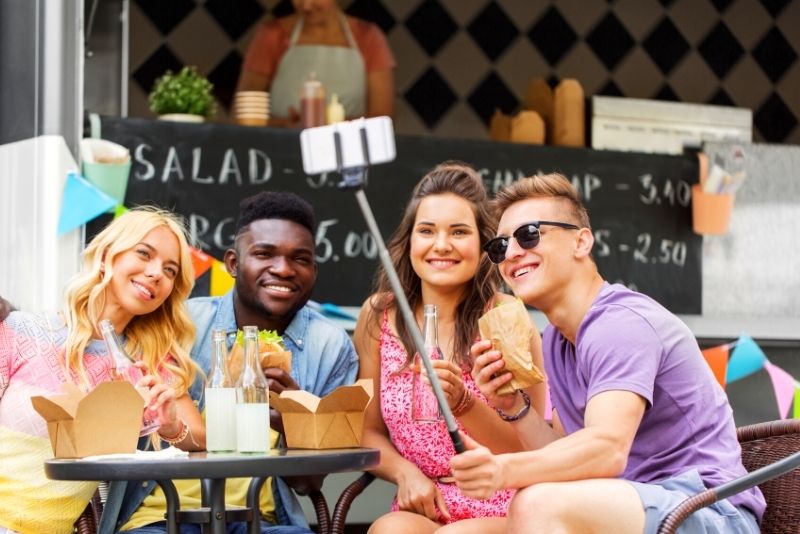 Feeling peckish? Make sure to wear your most stretchy pants because you'll be stuffed with all of Orlando's most famous flavors after an informative food-themed walking tour.
Choose from guided journeys through Little Vietnam, the Audubon Park Garden District (renowned for its artisan bakeries and unique cafes), Downtown or the Disney-inspired city of Celebration.
73 – Shop till you drop at the Orlando International Premium Outlets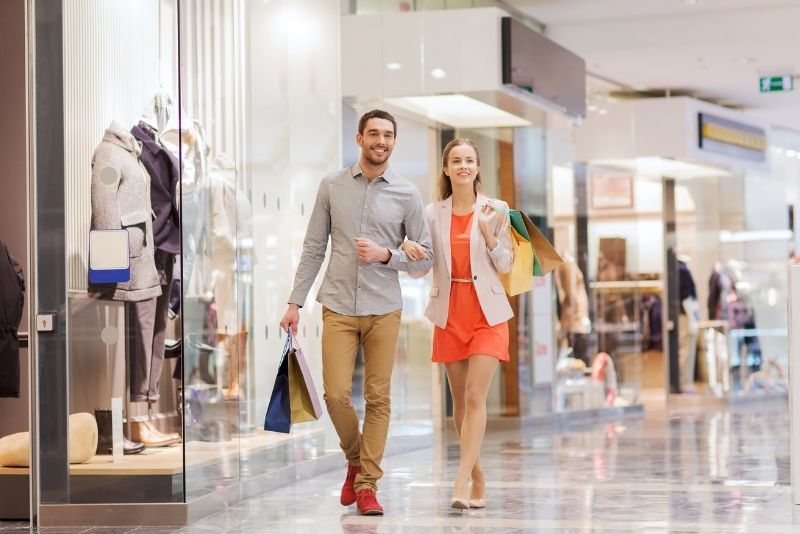 Let's hope there's some extra room in your suitcase because some of the bargains and sales at the Orlando outlet stores are simply too good to pass up.
Boasting internationally renowned brands like Lacoste, UGG, Kate Spade, Nike, and Burberry, with discounts up to 70%, the Orlando International Premium Outlets truly is a shopper's paradise.
74 – Satisfy your cravings at the Chocolate Kingdom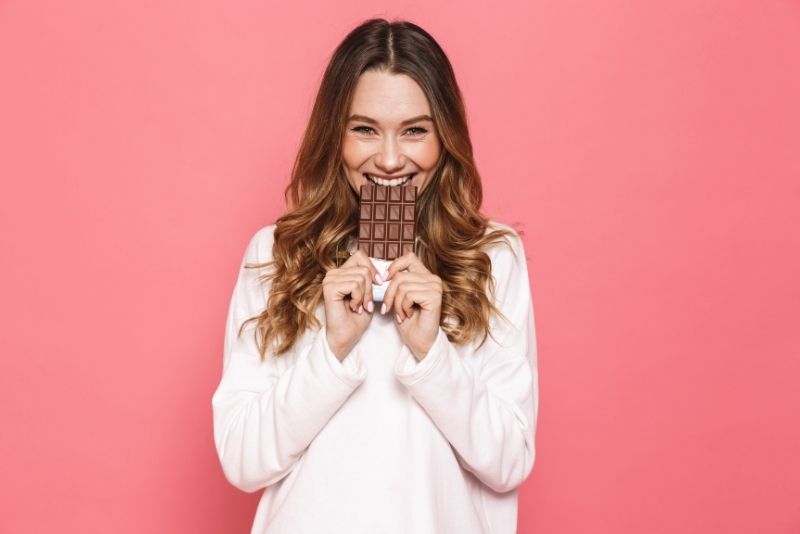 Take a deliciously interactive journey through the fascinating world of chocolate making at the most unique chocolate-themed destination in North America.
Sweet-toothed guests will be led through the Cacao Tree Greenhouse, Chocolate Museum, Mystical River of Chocolate and the Bean-to-the-Bar Factory on a Chocolate Kingdom experience.
Make sure to leave room for dessert because there'll be plenty of tastings throughout this Willy Wonka-style tour!
75 – Let Safari Wilderness transport you to the Serengeti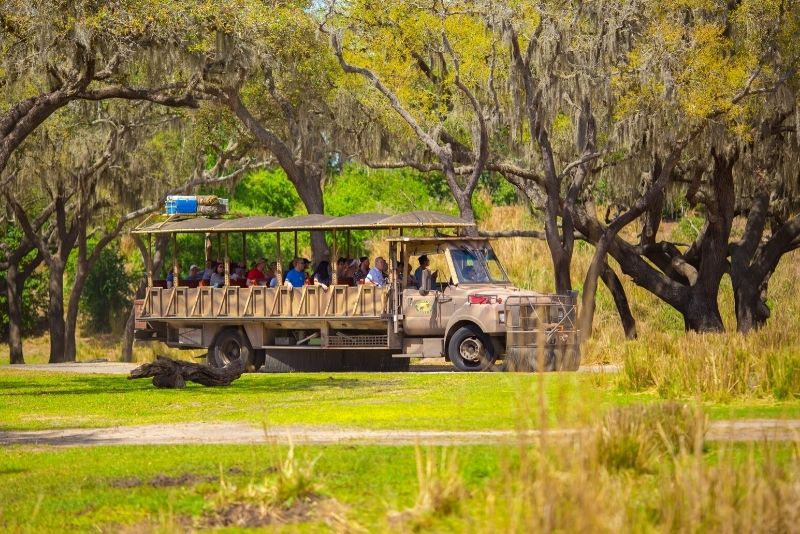 Spanning 260 acres of lush grounds, the very un-zoo-like Safari Wilderness brings the excitement of an African landscape without the need to fly intercontinental.
Experienced guides take keen visitors on custom-made off-road vehicles, pointing out all the exotic animal herds along the way, including one of the nation's largest Defassa Waterbuck herds.
Don't miss the chance to feed the lemurs!
76 – Rock out at the Hard Rock Cafe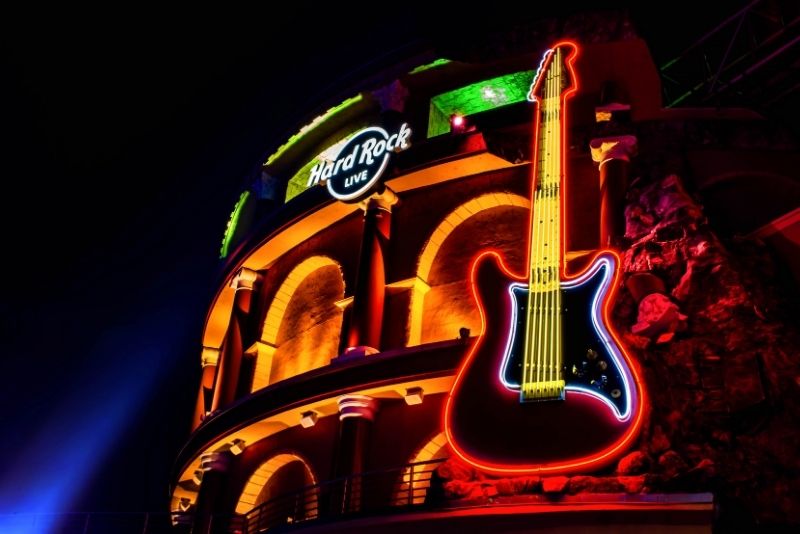 Nested at the core of the world-famous Universal Studios Orlando, the Hard Rock Cafe with its giant iconic entrance is impossible to miss.
Check out its intriguing rock-n-roll memorabilia, including Freddie Mercury's jumpsuit, Elvis's suit and Buddy Holly's thick-framed glasses, to name a few.
Aside from its multistorey cafe that serves up delectable two- and three-course menus of classic American fare, the venue can host up to 3,000 people for concerts and parties.
Live acoustic bands like Kris Bocato and Brandon Wilson perform almost every night here, so check out its website for upcoming events when you're in town.
77 – Wet your whistle on a brewery tour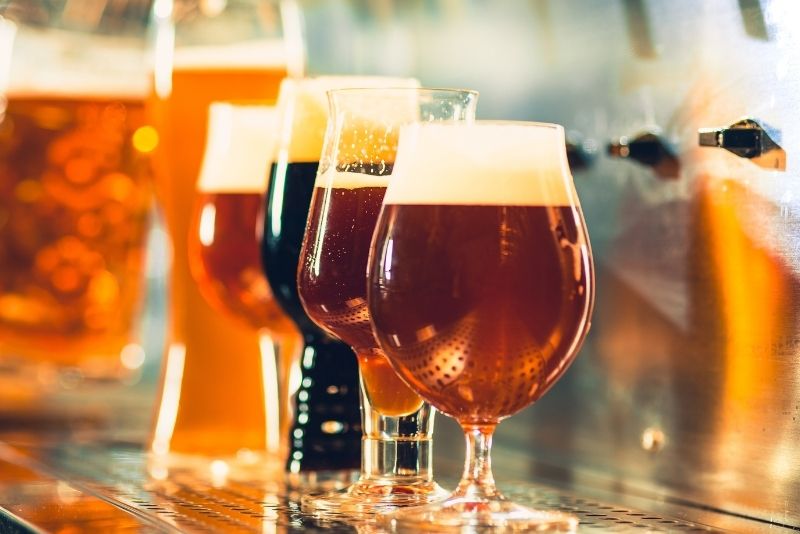 Orlando is quickly jumping on the craft beer bandwagon, with new breweries popping up year after year.
Committed to never serving beer from large brewing companies, Redlight Redlight has been producing craft and bottled beers since 2005 from its brewery in Orlando.
Ten10 Brewing Company has provided high quality hand-crafted beer from its brewery in Virginia Drive. It serves ale, cider, lager, IPA and dark flavors like its barley wines "Gamecast" and "The Scarlet Queen."
Sideward Brewing Company brews and serves beer in a century-old warehouse in Bumby Avenue. Make sure to try its house lager "Punks in the waiting room" and flagship IPA "Moon Boots." It also serves food freshly made in its kitchen.
The easiest way to sample all of the local favorites is by joining a dedicated brewery tour — locally-guided adventures typically stop at six popular (and less touristy) locations, with tasting and snacks included throughout.
78 – Escape the crowds at Wekiva Island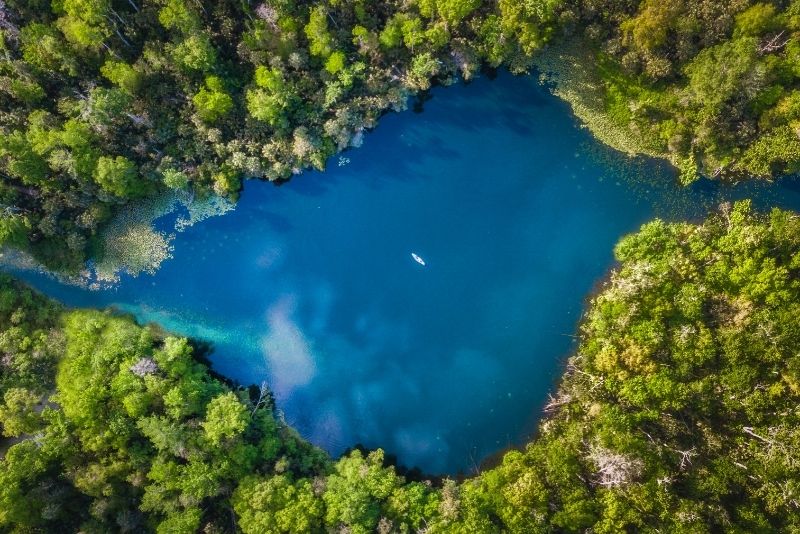 Sick of the large crowds and tourist tropes?
Head off the beaten track with a trip out to the beautiful Wekiva Island, home to a number of relaxing outdoor activities.
This environment-friendly destination covers an area of over 2,000 square feet. Aside from canoe and kayak rentals, it also offers some amenities like volleyball and boardwalk above the river.
Part of Florida's valuable natural resources, the Wekiva River is formed by over 36 springs. It's home to diverse plants and animals, including Florida's bald eagles and black bears.
Visit the Wekiwa Springs State Park, brimming with beautiful walking paths, incredibly blue waters to swim in, water otters, aquatic turtles, and more living in the dense tropical forestry.
Hop on a canoe, kayak or stand-up paddleboard; chill on a private cabana; or head to the bar and party to your heart's content.
79 – Ride a jet ski!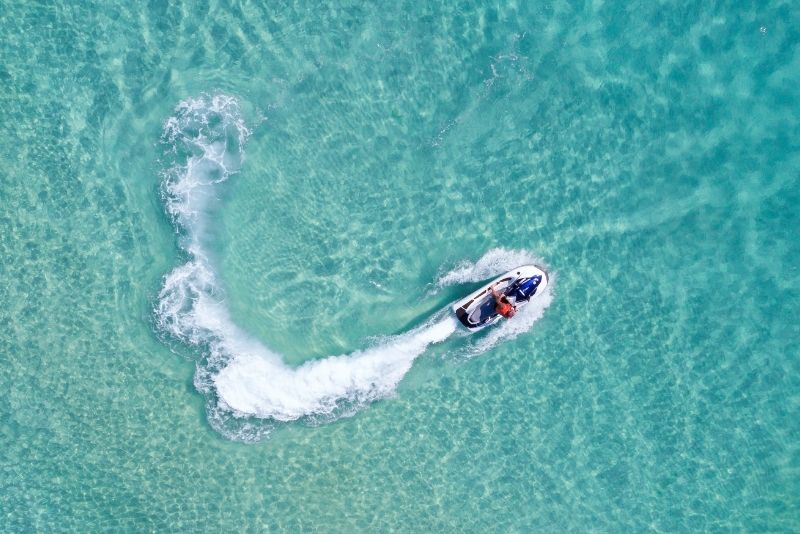 Always wanted to carve through the water on a jet ski but never had the chance?
There's arguably no better place than Orlando to try the high-octane sport for the first time.
A selection of companies are dotted around the Orlando and Kissimmee regions (including within the Disney resort), offering regular, premium, or high-powered jet ski options.
80 – Fly above Orlando in a helicopter tour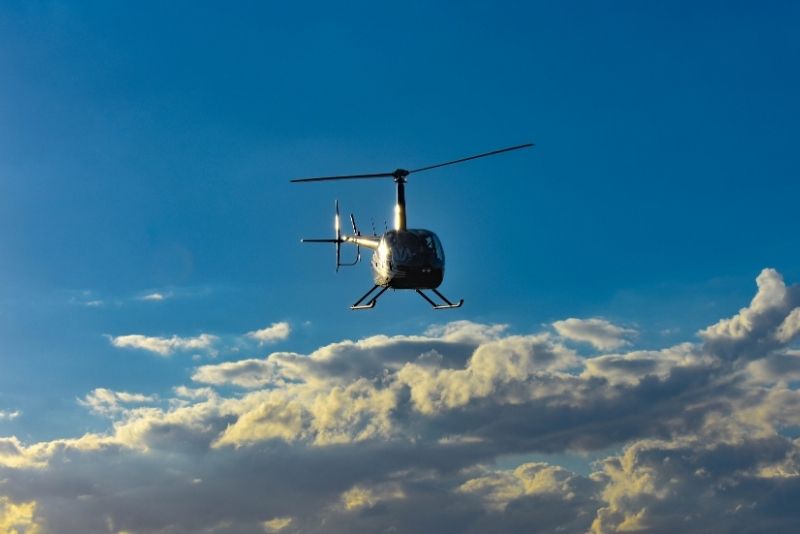 Experience Orlando from an exciting new perspective with a once-in-a-lifetime helicopter ride above the city!
The expert pilots won't just fly you over the city's most notable attractions, they'll also spill heaps of interesting facts about the area and the theme parks while airborne.
81 – Check out the Orlando Science Center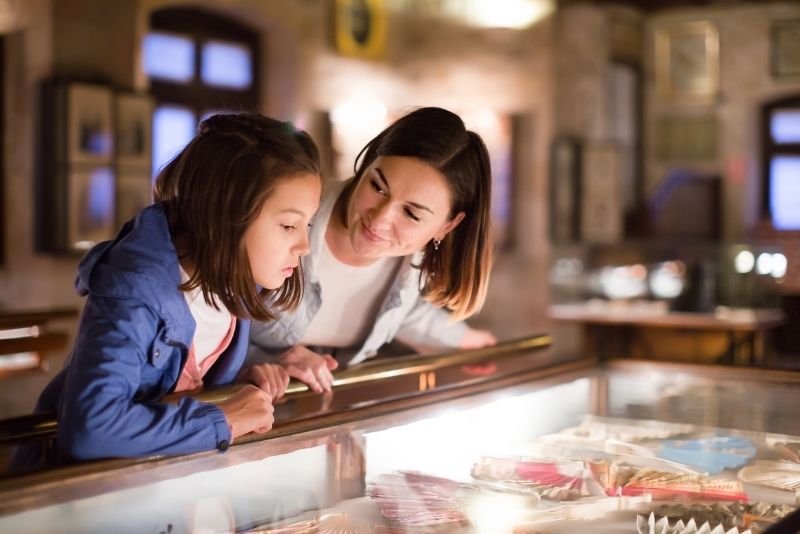 Thanks to four floors of interactive exhibits, live shows and dazzling displays, the Orlando Science Center has been delighting visitors — kids and adults alike — for over half a century.
History buffs, make sure to check out the Pompeii Exhibit. Parents, let the youngsters loose in KidsTown, a collection of hands-on educational displays guaranteed to keep them busy.
If you're curious about sustainability, visit the Tiny Green Home to learn how to do it in your little way.
With an area of 200 square feet, this demo house hopes to enlighten people on the advantages of using renewable energy with its solar panels on the roof.
It also teaches how to conserve water by rainwater catchment, growing your own food and composting, among other sustainable practices.
82 – Have a full day of indoor fun at Dezerland Park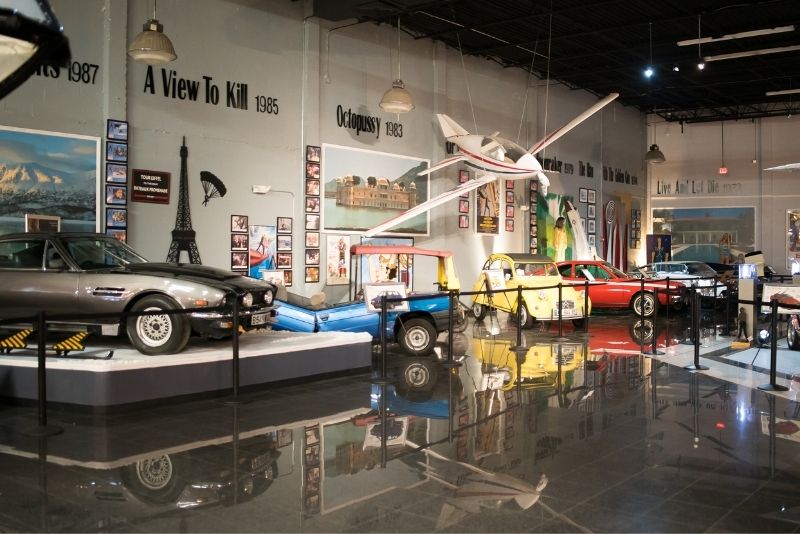 The largest indoor attraction in Florida, Dezerland Park offers classic activities to enjoy, such as pinball and arcade games, and bowling. Get your adrenaline pumping with go-karting, "Smash N Dash" and ax throwing.
Children can spend all day driving bumper cars, jumping at the trampoline park or target shooting with toy guns.
Experience different cars at the Auto Museum featuring various models like Chrysler and classic cars from the United Kingdom's Buckingham Palace like Rolls Royce and Bentley.
See the cars used by stars in famous films like "Back to the Future," "Spiderman" and "Fast and the Furious" franchise.
83 – Visit the coveted Orlando Museum of Art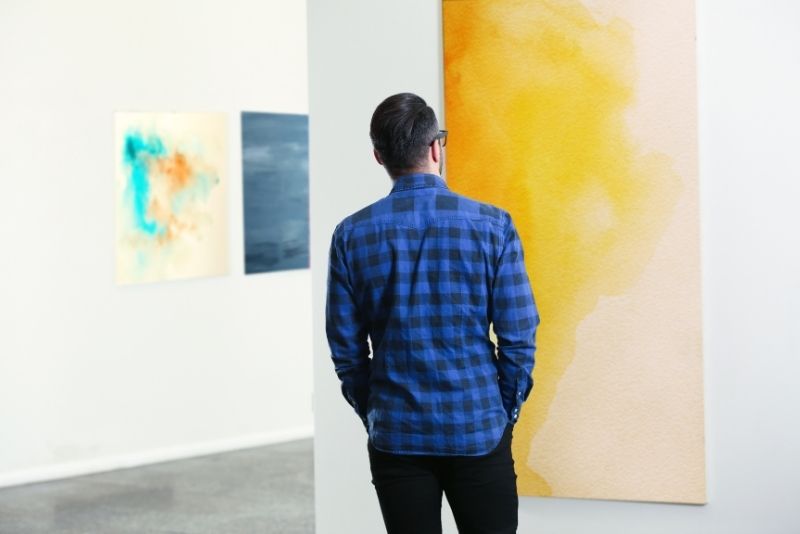 For nearly 100 years, the not-for-profit Orlando Museum of Art has been growing its collection of thought-provoking international art.
From textiles and pottery to collections dedicated to African, American and contemporary works, there's no shortage of variety.
The museum sits in Loch Haven Park, right next to the Orlando Science Center, making for the perfect back-to-back indoor itinerary.
84 – Learn and eat at The World of Chocolate Museum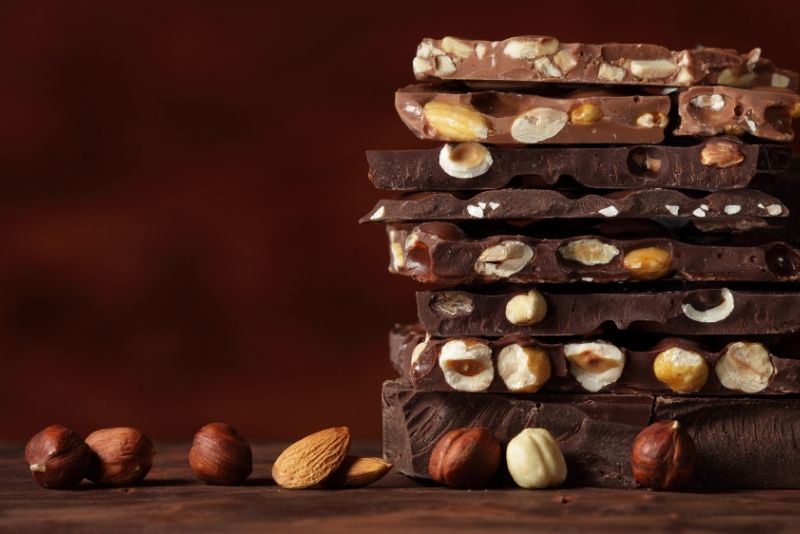 Chocolate lovers, rejoice!
Not only will you learn everything to know about the history and process of making chocolate — you'll also satisfy your cravings with plenty of samples of tasty treats from all over the world!
Visit The World of Chocolate Museum and don't miss the sculpture section, a photo-worthy exhibition of world-famous landmarks reconstructed with cacao goodness!
85 – Spend a couple of hours at the Morse Museum of American Art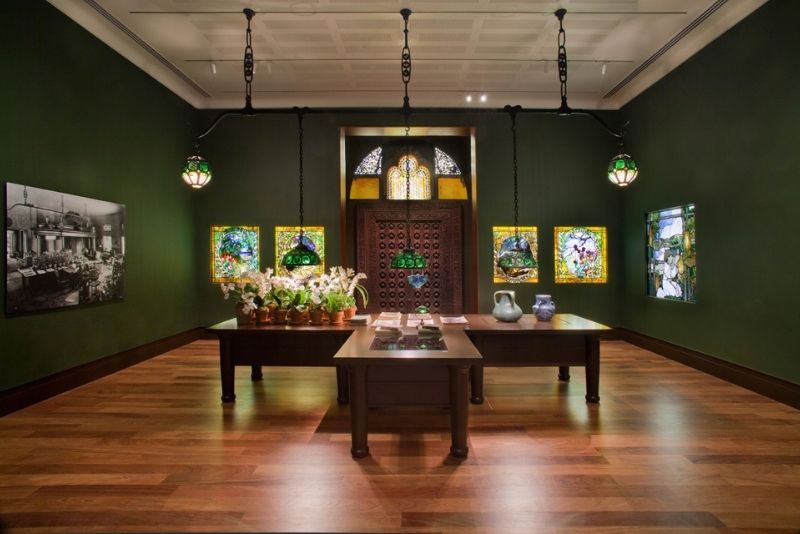 An establishment highly regarded for its outstanding art nouveau collection, the Morse Museum is certainly one of the city's more underrated attractions.
Named after Charles Hosmer Morse, a prominent businessman and philanthropist from Vermont, the museum has over 50 years worth of art collection.
Guests can easily spend one to two hours perusing through the artwork, with a notable focus on the Louis Comfort Tiffany exhibition — the most comprehensive of its kind in the world.
The museum also houses American art pottery, as well as American paintings and decorative art made during the late 19th century and early 20th century.
86 – See a Broadway show at the Dr. Phillips Center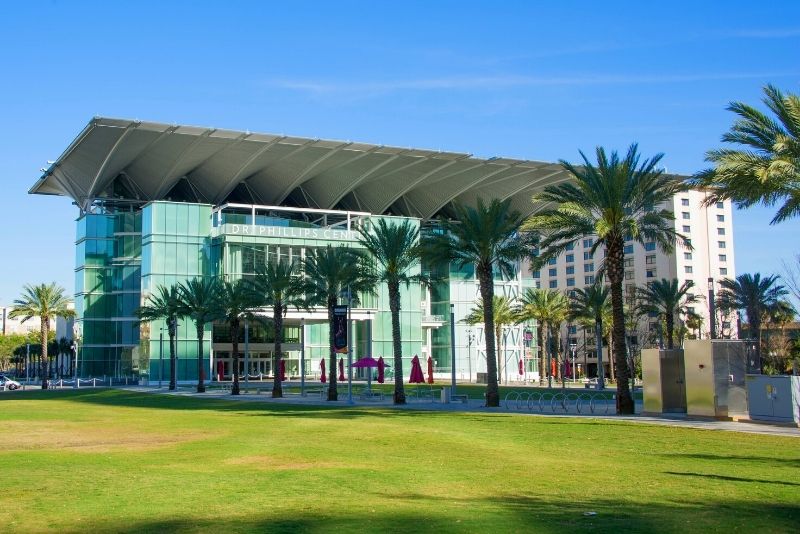 With a diverse range of shows from Broadway-style musicals to cinema screenings, opera evenings and everything in between, the Dr. Phillips Center for the Performing Arts has an event for everyone.
Conveniently located in the heart of Downtown Orlando, the complex has abundant neighboring restaurants and nightlife where you can make an evening of it!
87 – Go axe throwing to unleash some inner rage!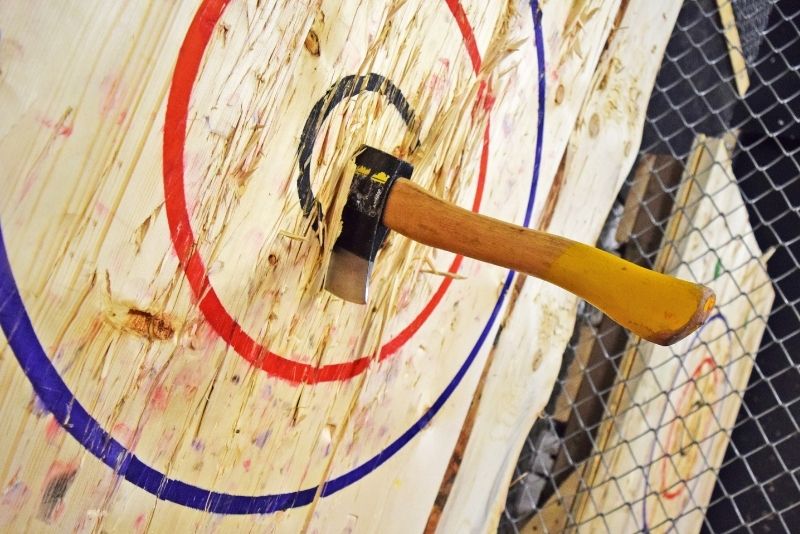 Unleash your inner lumberjack with an hour of fully-supervised axe throwing at the Backyard Axe Throwing League (BATL).
Practice your aim with small and large tools before competing in host-run games against your friends.
BATL knows that hurling heavy objects makes us all a little thirsty, which is why it also has a fully-licensed bar and eatery.
88 – Play laser tag at Main Event Orlando
A beloved family entertainment venue, Main Event offers all the indoor activities we could ever ask for under one roof!
Choose from laser tag, bowling, arcade games, pool, an extreme indoor ropes course, mini-golf, rock climbing, virtual reality sessions and even karaoke — seriously, is there anything this place doesn't have?
89 – Attend an ethereal Candlelit concert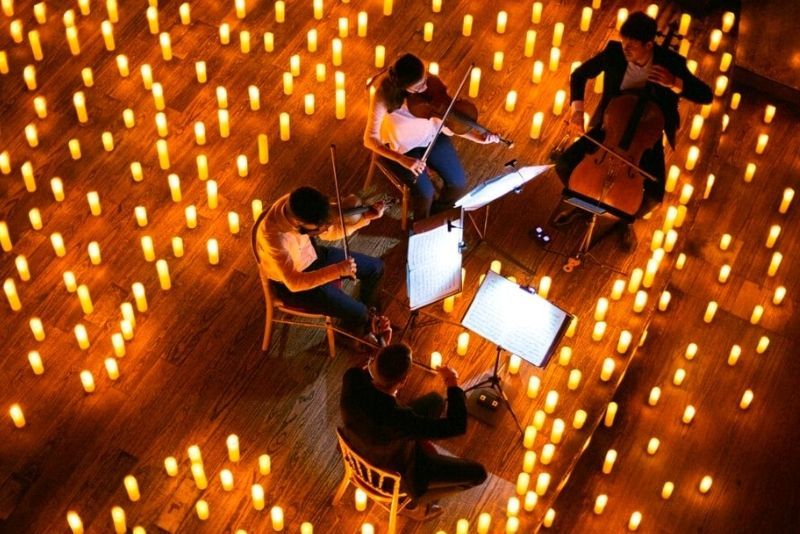 A brilliant plan for sure is to attend a beautiful candlelit concert hosted in some of the most popular concert venues in Orlando, giving every single visitor an experience to last a lifetime.
Enjoy an array of musical concert performances from contemporary music like Coldplay and Taylor Swift's greatest hits to a concerto of classical musical songs by the great Vivaldi, or a holiday concert ready to put you into the spirit with a rendition of the Nutcracker.
Settle into an intimate setting with your friends, partner, or family as you absorb the musical stylings of your favorite songs to the subtle flicker of light.
Ticket prices vary, so check out their website for updated information.
90 – Stroll down Disney's famous boardwalk
Just a stone's throw from Epcot, the Coney Island-style Disney Boardwalk combines plentiful unique shops with constant entertainment and bustling nightlife.
Along the quarter-mile promenade sit an array of dining opportunities, spanning everything from multi-course fine cuisine to on-the-go hot dogs and pizza windows.
Keep an eye out for street performers and try your hand at a carnie game or two!
91 – Splash into action at Disney's Water Parks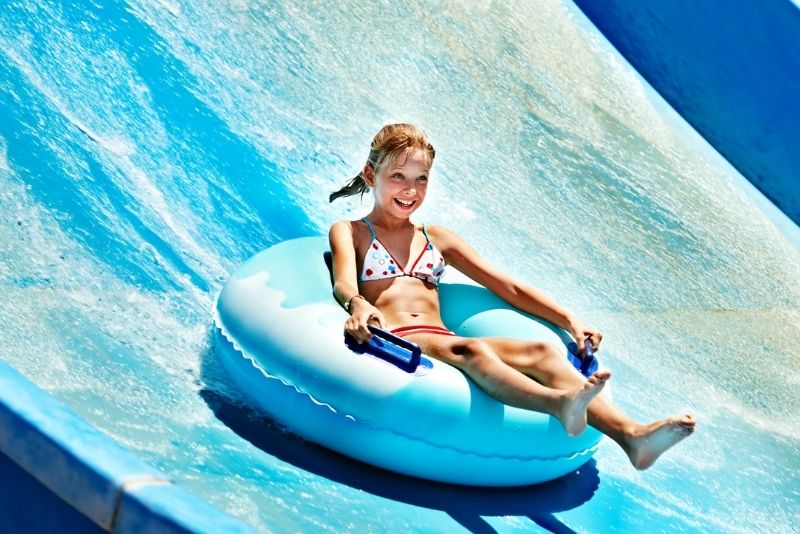 For those sizzling summer days, Typhoon Lagoon and Blizzard Beach, two of the Disney-branded water parks, are exactly what the doctor ordered.
Together, they boast more wave pools, raft rides, water slides and shaded cabanas than we could ever ask for.
Spend a day wading the waves and riding a body surf in the Typhoon Lagoon Surf Pool. Learn surfing in a private class or master your pro rides in this cutting-edge wave pool.
For kids to enjoy thrill slides as much as they want, Blizzard Beach's Summit Plummet is said to be among the world's tallest and fastest body slides. They can also compete with their friends on the eight-lane Toboggan Racers.
92 – Cheer for Orlando City SC at Exploria Stadium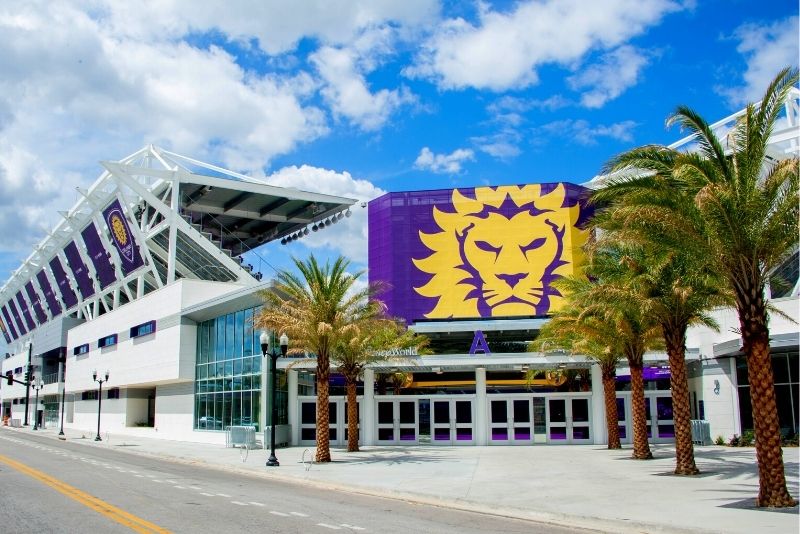 While football and basketball might bear the brunt of the spotlight in terms of American sports, soccer fans are as passionate as any — and the atmosphere at an Orlando City SC soccer game will prove it.
Regular season matches typically run from March through to October held at Exploria Stadium.
93 – Have fun at Nona Adventure Park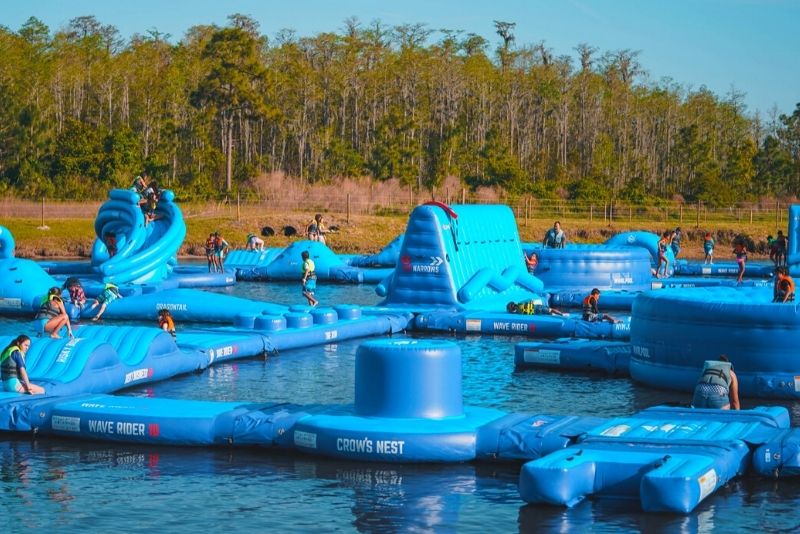 For proof why Orlando is often considered the so-called "water sports capital of the world," look no further than Nona Adventure Park.
Located in Lake Nona, this inflatable aqua park is the first of its kind in Central Florida. It also features a 60-foot climbing tower, intricate ropes course and a dedicated wakeboarding arena.
Learn wakeboarding at Nona Wake with a cable system designed for all skill levels with equipment rental, but you can also bring your own skis or wakeboard.
Pros can master their stunts at the six-tower system track with speed up to 19 miles per hour.
94 – Meet the locals at the Winter Park Farmers' Market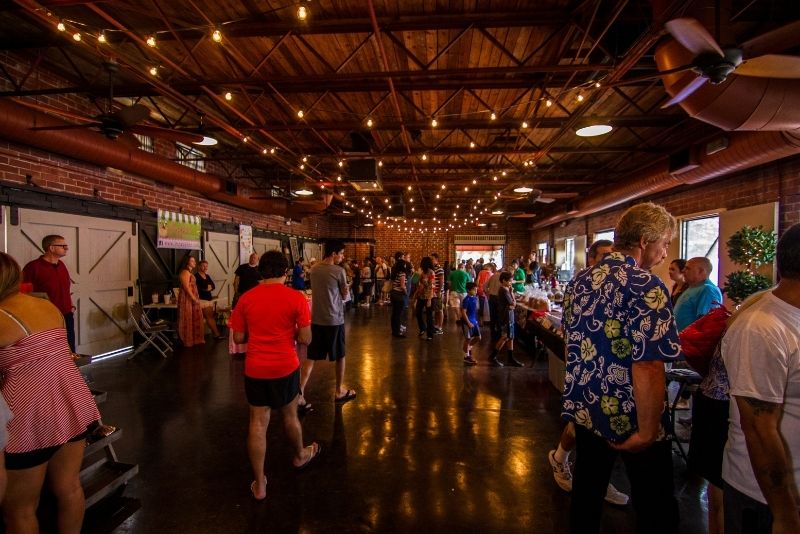 The local go-to for fresh produce, Winter Park Farmers' Market opens every Saturday from 8 am to 1 pm in the Central Park West Meadow.
It was previously held in a charming repurposed historic train depot at 200 W. New England Avenue.
Fortunately, the market's popularity hasn't reached astronomical heights for tourists just yet. You can idle from vendor to vendor at your own pace, sampling scores of high-quality fruits and veggies.
95 – Brave the Sling Shot ride at Magical Midway Thrill Park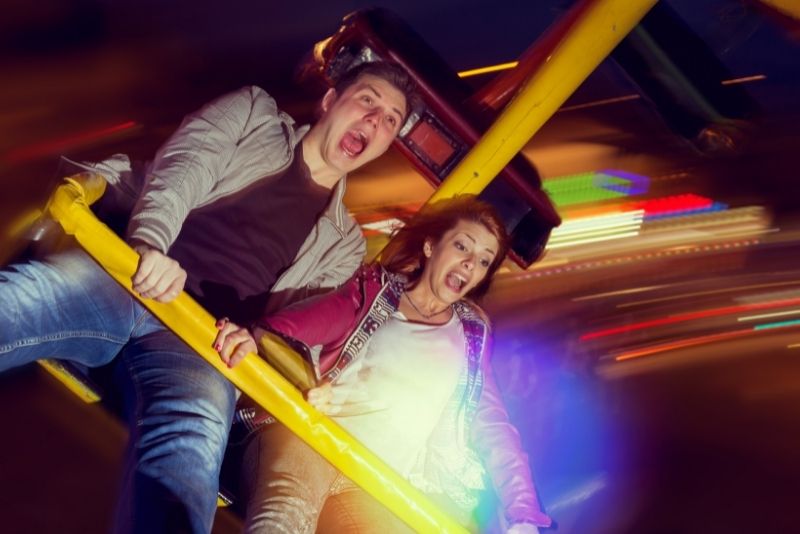 Thrill-seekers, test your limit with the largest Sling Shot ride in the world at Magical Midway Thrill Park. Shoot up to almost 400 feet above the city and scream all you want!
Home to Florida's most extreme rides, this park has over 20 attractions featuring wooden and multilevel go-kart tracks.
Bring the whole family to the massive arcade and challenge each other in pool, skee ball or air hockey — and win some awesome prizes.
96 – Spend a day on a world-class golf course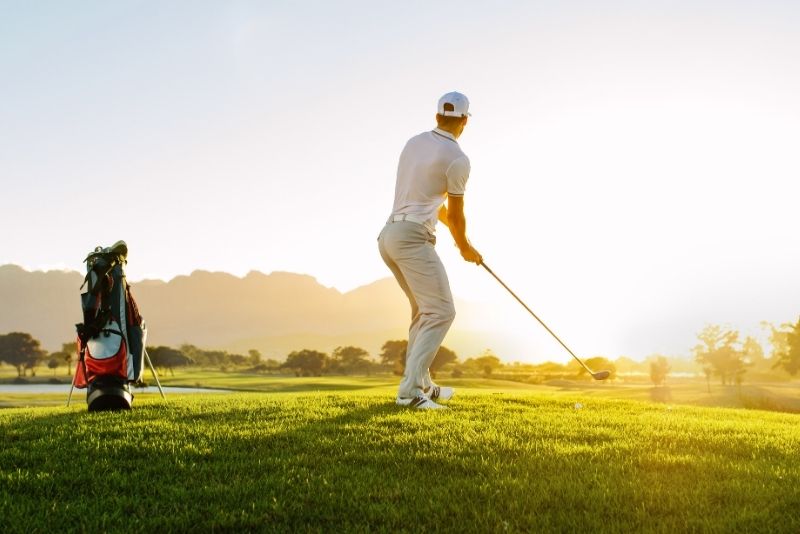 If putt-putt just doesn't cut it, Orlando is central to countless full-sized lush fairways.
The Shingle Creek Golf Club, Ritz-Carlton Golf Club, Tranquilo Golf Club and Southern Dunes Golf Club all have their praises sung — but they're far from the only options.
To make it hassle-free, most hotels are happy to arrange transport to and from the greens.
97 – Eat at the city's best restaurant: The Melting Pot
If you've only got time for one dine-in restaurant, make it The Melting Pot, a venue famous for its specialty cheese, chocolate and broth fondues.
Impressively, this revered eatery holds the coveted title of Orlando's very best restaurant, as voted by thousands of happy customers on TripAdvisor.
For a cheesy overload, the Quattro Formaggio awaits.
98 – Dance to warm up at ICEBAR Orlando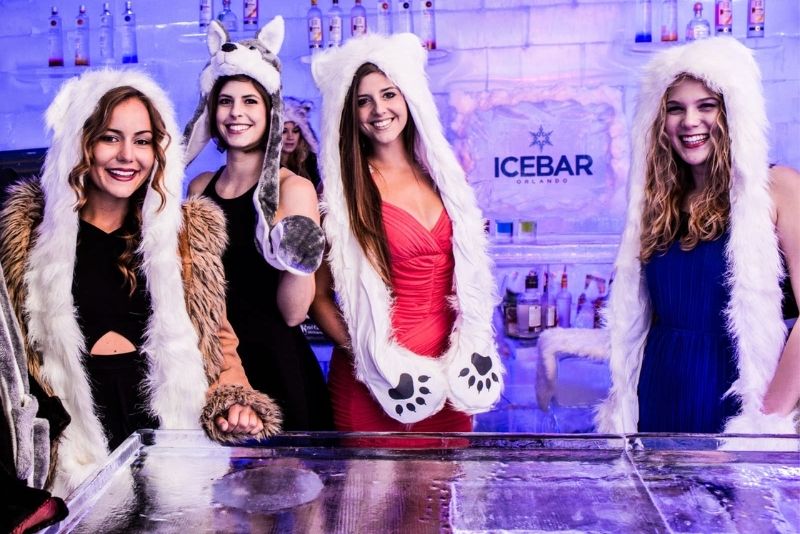 Sick of roasting in the Floridian heat? Then there's no better medicine than a cold beer in an even colder bar.
Wear your thickest coats and gloves, and head to ICEBAR where everything is ice — even the cups!
True to its name, it's the world's largest bar constructed entirely from ice, kept cold in a below-freezing room.
With stunning lights, great music, and intricate frozen sculptures, it's like stepping into a booze-filled winter wonderland.
While it's winter all year round at the world-famous Icebar, there's the Fire Lounge to break the frostbite. Relax and get cozy with flaming drinks on hand, and sweat it out to the beat of live DJs.
99 – Fell the nostalgia at Player 1 Video Game Bar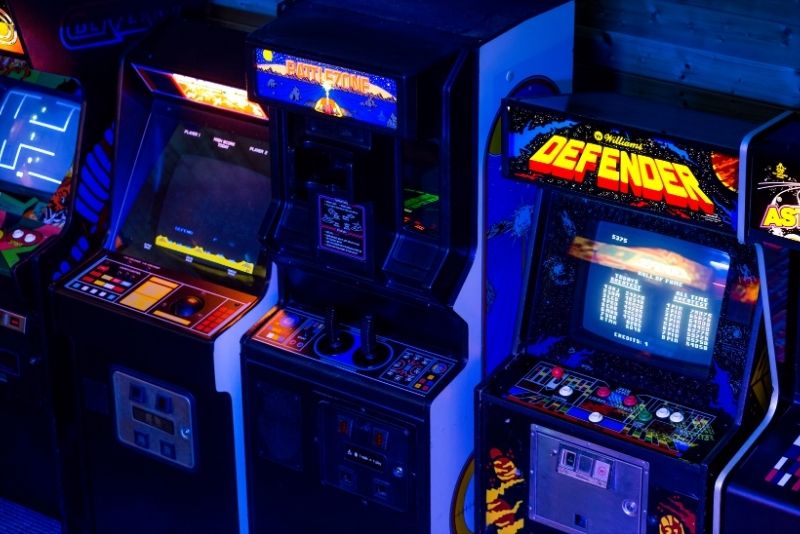 Fitted wall to wall with retro arcade games, pinball machines and consoles, Player 1 really is a gamer's paradise.
The nostalgia will be flowing, and with a fully-stocked bar, so will the drinks. Make it part of the bar-hopping route or spend an entire night here. Either way, it's an awesome time!
How to get to Orlando?
The easiest and most convenient way to arrive in Orlando is by flying into the city from other cities.
Orlando has two international airports – the main airport is Orlando International Airport (MCO) and the smaller international airport is Orlando Sanford International Airport (SFB). The best way to get to the city center from the airport is to book an airport transfer, typically taking around 22 minutes and starting at $40 USD.
Where to stay in Orlando?
Enjoy the close proximity to Walt Disney World and SeaWorld, as well as the free shuttles to and from the hotel when you stay at Buena Vista Suites Orlando. Start your days off every morning with a complimentary breakfast, and enjoy your downtime in the pool or playing a game of basketball.
Consider staying at Quality Inn & Suites By the Parks for those wanting to stay on a budget without sacrificing quality. Enjoy fresh coffee every day as well as the newest edition of the paper, while enjoying breakfast served daily. If you're visiting SeaWorld or Universal Orlando Resort, this hotel is only a few minutes from both.
Caribe Royale Orlando offers its guests top-tier comfort, luxury, and entertainment. It's perfect for families and large groups, who want access to a fully furnished kitchen, and separate living spaces. Enjoy the on-site restaurants, as well as the full bar to end your evenings.
Visiting Orlando on a budget?
Are you looking for an easier and more efficient way to get around to see Orlando's top sights and attractions, possibly without breaking the bank?
Consider the Go Orlando Explorer Pass, designed to help visitors choose 3-5 different attractions for a single payment, to easily present the pass at the time of visitation. The pass will save you an average of 35%, not to mention hours of planning/booking separately.
Where to go next?
There are many things to do in Florida, whichever direction you choose to head out from Orlando.
Kissimmee is a true hidden gem in central Florida offering the best of Orlando's attractions, as well as housing its own incredible attractions like taking a breathtaking Everglades tour.
Travel west and visit Tampa known for its incredible nightlife options, including the floating Tiki Bar tours where while it's BYOB, the fun will definitely be provided.
Clearwater is a beautiful city that just like the name, boasts incredible clear, blue beaches lapping against white powder sands not to miss. St. Petersburg is the place to go for some incredible cultural activities like the Dali (Museum) and the Sunken Garden.
Check out east Florida and visit Daytona Beach where you can seek refuge inside Tomoka State Park natural reserve and Bulow Creek State Park. Cape Canaveral is known as America's spaceport, therefore a visit to Kennedy Space Center is a must!
Southern Florida offers Miami, known for some of the best nightlife and party activities like renting a sunset boat tour or walking through the Art Deco district.
The Florida Keys like Key West and Key Largo are great for some of the best boating tours, and of course, sinking your feet in the most pristine beaches in the country.
Final thoughts
With its undeniably long list of things to do, Orlando is a city that welcomes guests of all ages, interests, budgets, and curiosity levels who can go from a peaceful and beautiful Everglades tour to screaming for joy at one of the many amusement parks in the city.
We hope that you enjoyed our list of the 99 fun things to do in Orlando and that you can make your way to O-Town to enjoy it all yourself.
Happy travels!