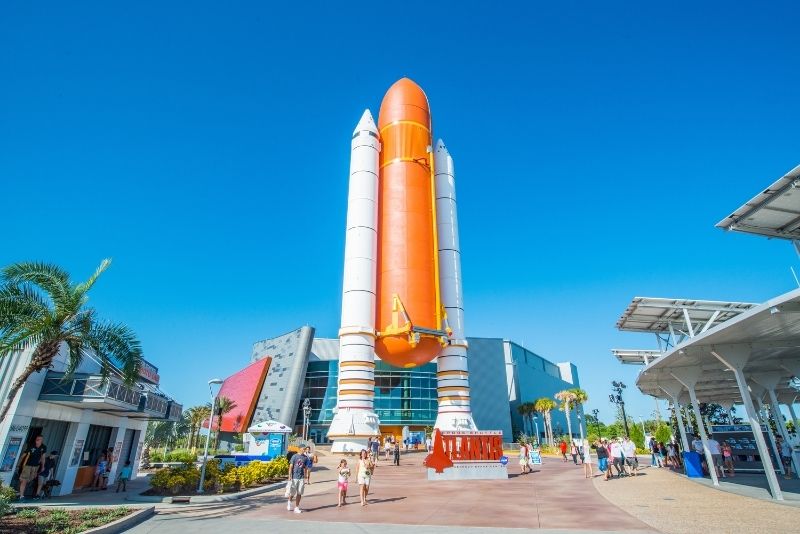 As the undisputed theme park capital of the world, Orlando sits atop millions of bucket lists. While no trip to the central Floridian city is complete without at least a couple of world-famous theme park visits, Orlando's list of attractions extends far beyond just a few man-made resorts.
Orlando boasts plentiful opportunities to get immersed within nature, meet the local wildlife, and soak in the year-round sun. The entertainment and dining options across the city are second to none, likewise the nightlife, golf courses, and sports spectacles.
So, what are you waiting for? If you're looking for fun things to do in Orlando, look no further. It's time to start planning your Orlando trip!
1 – Skydive indoors at iFLY Orlando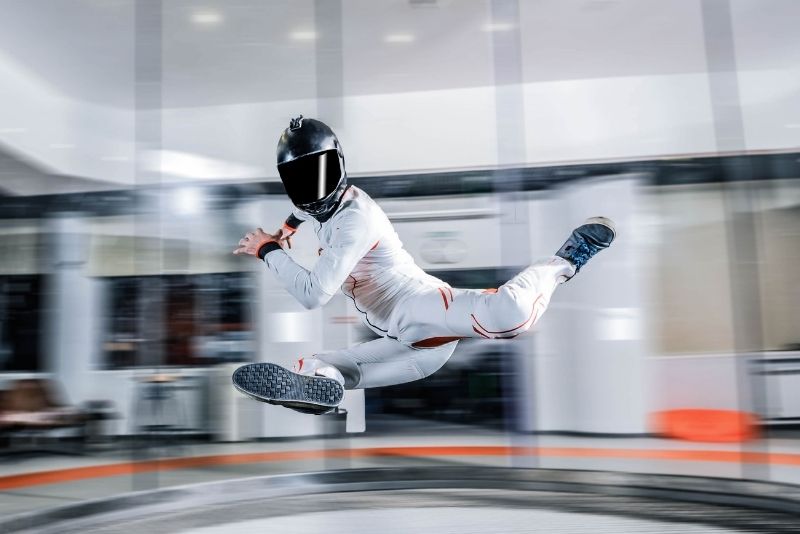 Experience all the high-octane thrills of skydiving without the intimidating task of jumping out of a plane!
At iFly Orlando, adventurers can feel the intense vertical wind in their faces and practice mid-air maneuvers in the comfort of an indoor facility. It's the perfect stepping stone to the real thing!
2 – Ride The Wheel at ICON Park™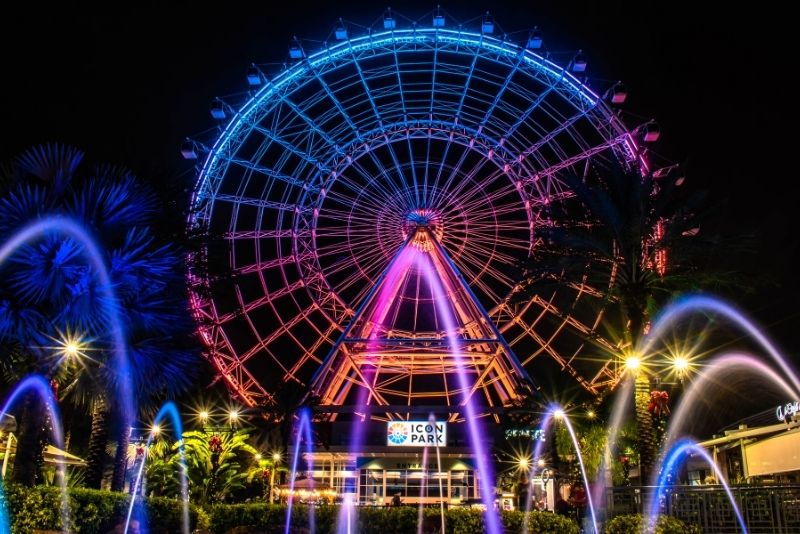 Wielding the title as the tallest Ferris wheel on the East Coast, ICON Park's mainstay attraction is the perfect focal point for a family outing.
The enclosed capsules soar 400 feet in the air, offering unbeatable views of Orlando and beyond.
Thrill-seekers, don't miss the chance to try the adrenaline-pumping StarFlyer swing!
3 – Break out from an escape room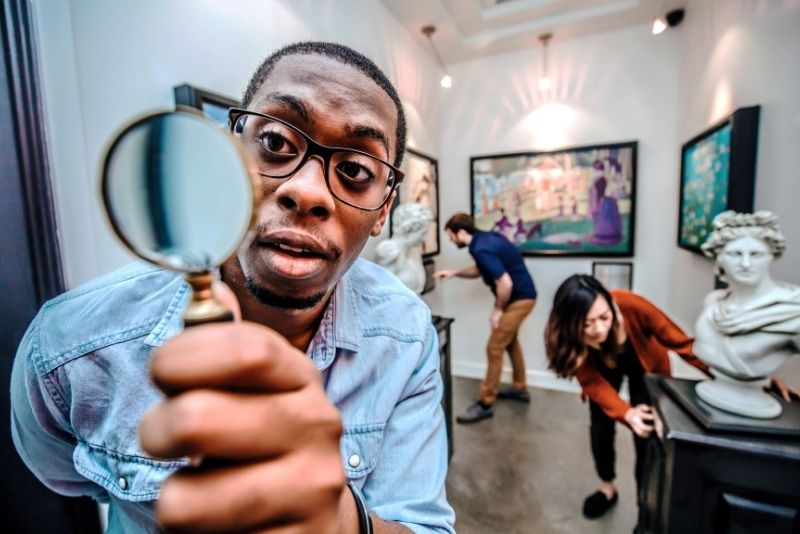 Consider yourself a keen detective? Put your money where your mouth is by trying your hand at a teamwork-focused escape room.
The Escape Game boasts a number of thematic choices including Prison Break, Gold Rush, Heist, Trip to Mars, and Mysterious Market.
It's a fun hour for the whole family and a great escape from the summer heat.
4 – Meet celebrities at Madame Tussauds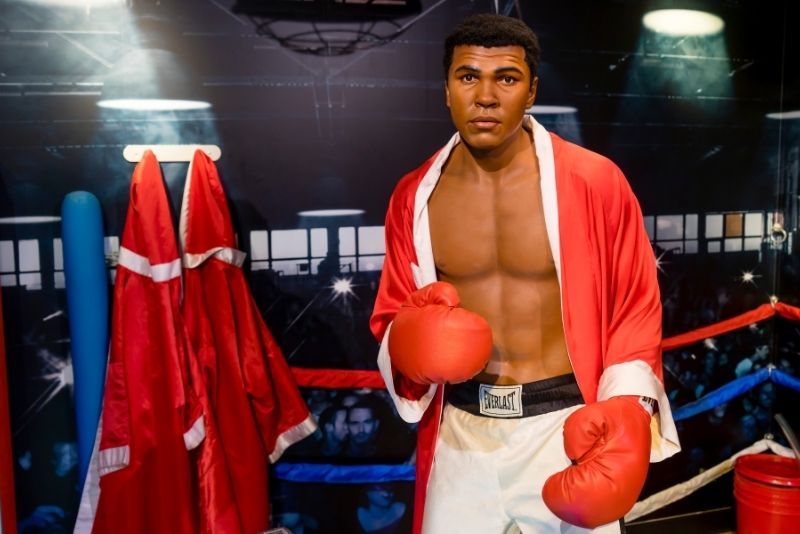 Trick your friends into thinking you've just bumped into a few holidaying celebrities with a visit to Madame Tussauds' famous wax museum.
If you're strapped for time, opt for a skip-the-line pass to squeeze more into the day. Or, if you're pinching pennies, grab a ticket that includes access to Sea Life and/or The Wheel for the best overall value.
5 – Battle zombies at VR Territory Orlando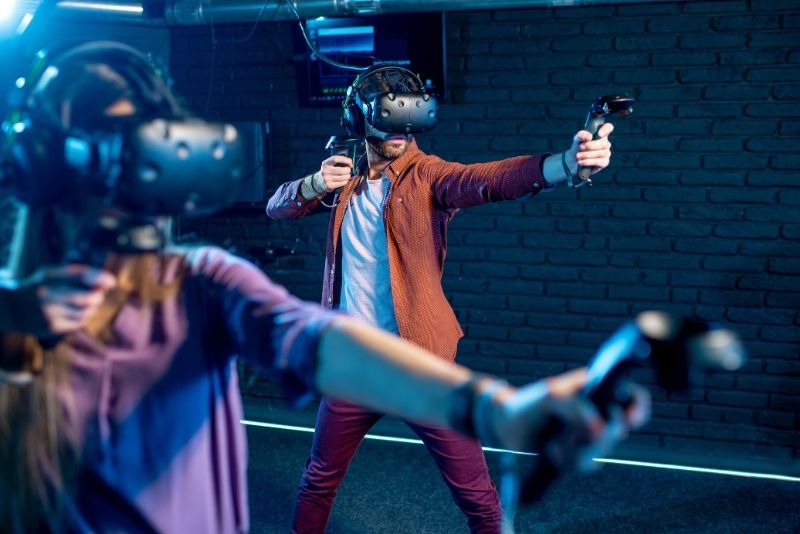 Take a break from the real world for a little while; immerse yourself in new-age technology at VR Territory, an Orlando attraction that's rapidly growing in popularity.
Even if you've never held a VR headset before, the helpful and friendly staff will guide you through how it all works, and let you choose from VR Escape Rooms, multiplayer games, or zombie battles.
6 – Brace for liftoff at the Kennedy Space Center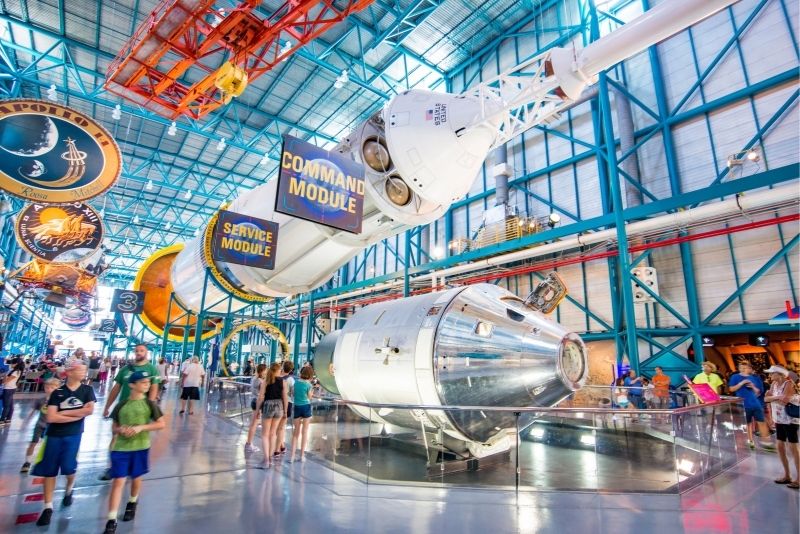 For anyone whose childhood dream was to become an astronaut, this is one of the most fun things to do in Orlando — now's your chance to turn that dream into reality!
Cape Canaveral's Kennedy Space Center provides an out-of-this-world experience; visitors can tour a NASA spaceflight facility, meet a real astronaut, explore space shuttles, and so much more.
If the calendar lines up, you might be able to witness a genuine rocket launch too.
Read our latest post about Kennedy Space Center tickets price.
7 – Board Captain Memo's pirate cruise!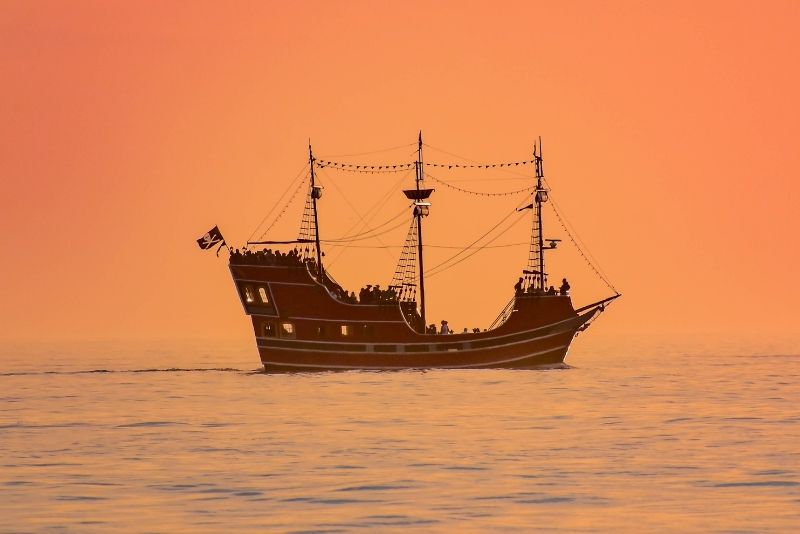 Steer into the delightful fantasy world of pirates and swashbucklers aboard Captain Memo's family-friendly pirate cruise over the Gulf of Mexico.
Kids can enjoy the soda and interact with the pirate actors, while the adults can sit back with a complimentary beer or wine and soak in the glowing sunset views.
8 – Swim with manatees at Crystal River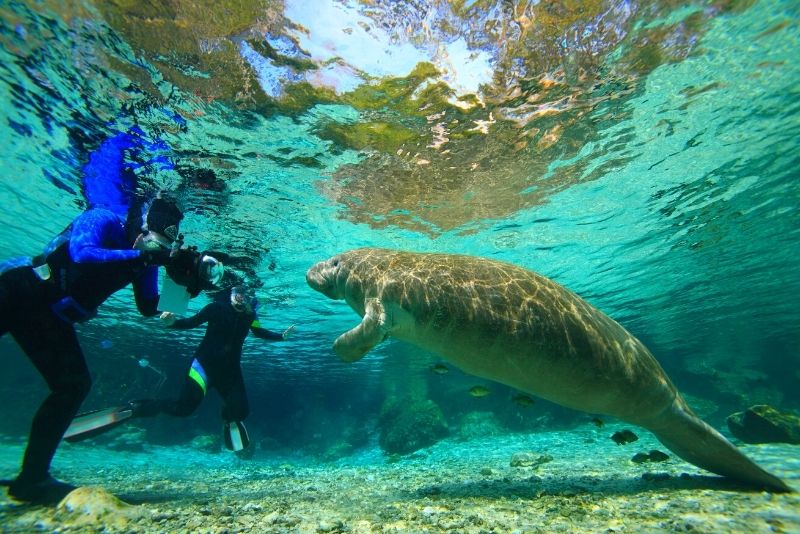 Get up close and personal with one of the region's favorite sea creatures: the Florida manatee.
Few places are more welcoming to the blubbery beasts than Crystal River, where travelers can snorkel and find themselves face to face with these larger-than-life critters.
Tours typically include snorkeling equipment and wetsuits — just bring yourself! The experience is regularly spoken of as one of the best nature-themed things to do in Orlando!
9 – Go Dolphin Watching at Clearwater Beach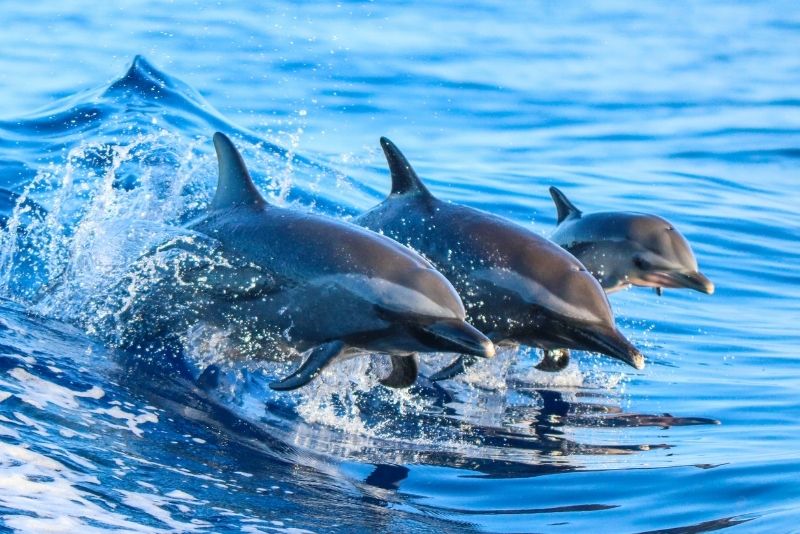 Clearwater Beach isn't just a postcard-worthy stretch of sand and one of America's top 10 beaches, it's also a haven for dolphins!
For a hassle-free opportunity to see them up close, tour companies will provide hassle-free transport for visitors from Orlando out to the picturesque beach, where the friendly mammals love swimming right under the noses of tour boats.
10 – Experience the magic at the Outta Control dinner show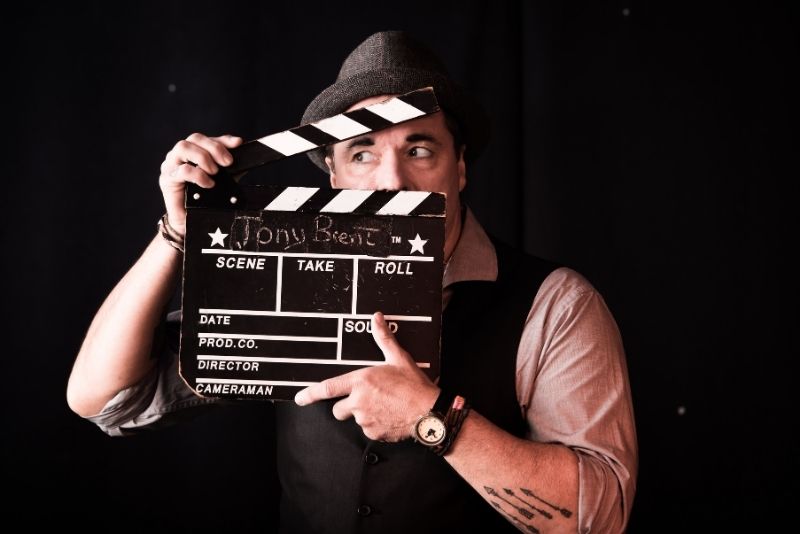 For an unrivaled Orlando experience, grab a table at the locally-adored Outta Control Dinner Show.
90 minutes of magic-themed improv comedy will have you laughing your socks off the whole time.
You won't leave hungry or thirsty either; tickets include unlimited hand-tossed pizza, and bottomless beer and wine!
11 – Paddleboard on Orlando's lakes at night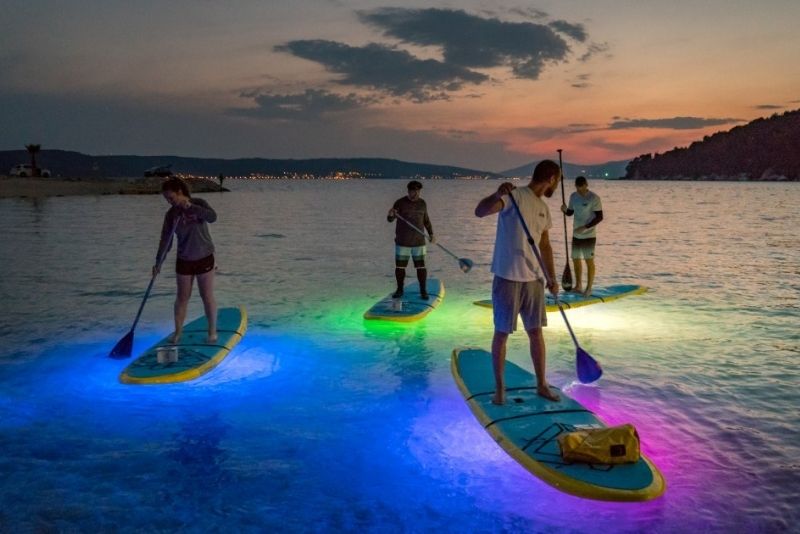 Take the calm enjoyment of stand-up paddleboarding to the next level with a unique neon-lit night paddle on one of Orlando's many inner-city lakes.
Without any ocean waves, it's an ideal activity for beginners looking to learn a new skill, or intermediates simply wanting to experience the magic of Orlando from a different perspective.
12 – Spot gators on an Everglade airboat tour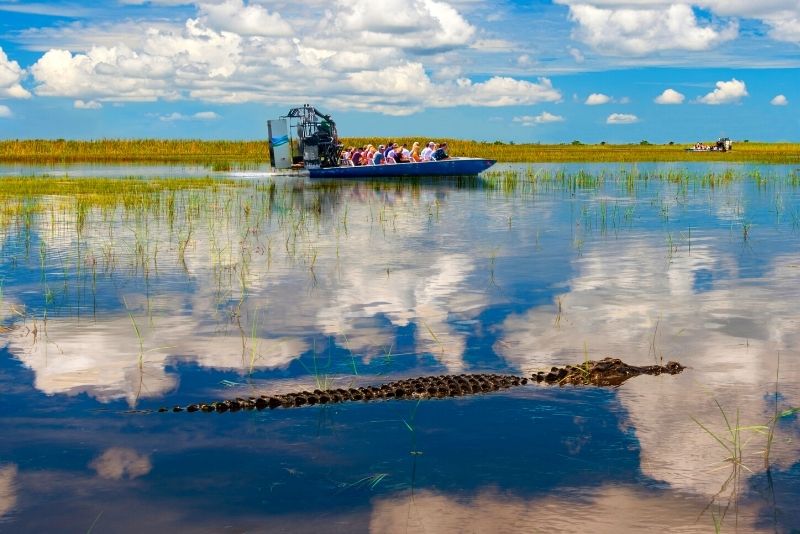 Get some reprieve from the immense Orlando crowds and head to the Central Florida Everglades for an afternoon instead.
As Mother Nature's version of a theme park, the Everglades are teeming with wildlife and biodiversity — keep an eye out for alligators, turtles, birds, and snakes while aboard the hovercraft.
Read more about the best Everglades airboat tours.
13 – Appreciate the stunning sunrise with a hot air balloon adventure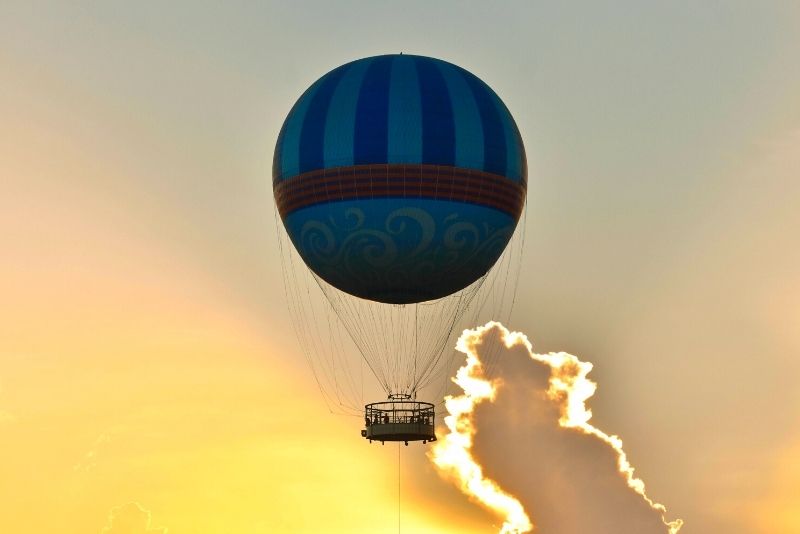 Check out Orlando's theme parks, lakes, and suburbs, and the surrounding rivers and forests from an entirely different view: bird's eye!
For a totally unique activity that's thrilling and calming at the same time, jump in a hot air balloon and watch the city wake up at the break of dawn.
Tours typically come with a glass of Champagne and a convenient breakfast, making it one of the most unforgettable things to do in Orlando.
14 – Get outta town with an ATV/buggy tour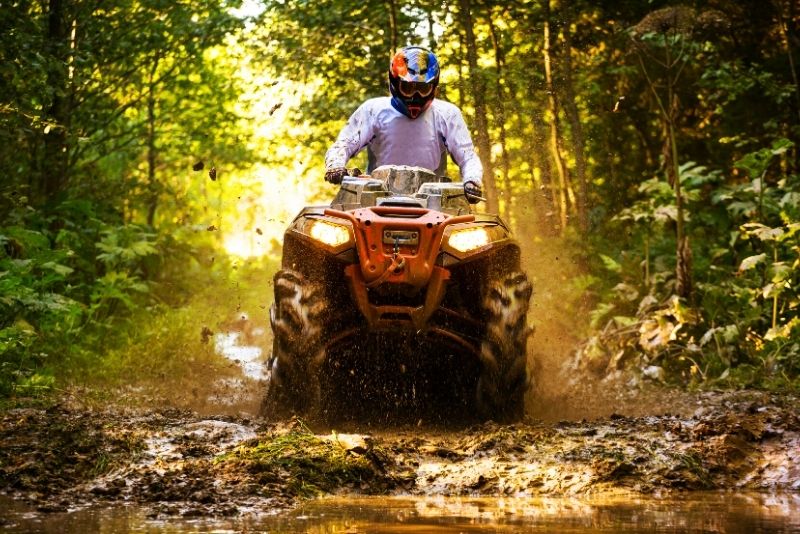 Fuse up-close nature with outdoor and off-road adventure at Revolution Adventures.
Aboard a four-wheeler, guests skirt across dirt roads, riding the bumps and taking in the scenery. Besides the awesome buggy tours, Revolution also gives visitors the chance to try their hand at skeet shooting, archery, archery tag, and trophy bass fishing.
15 – Unleash your inner Tarzan at Tree Trek Orlando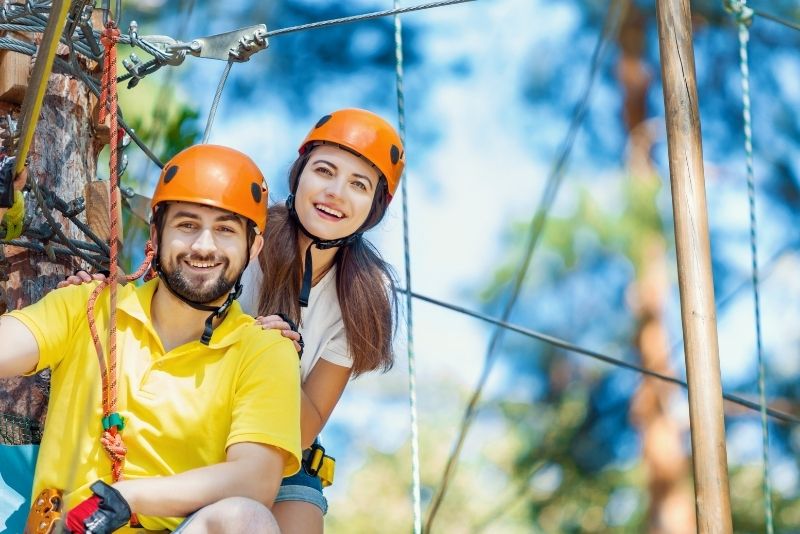 Swing from branch to branch at one of the city's most revered outdoor adventure destinations: Tree Trek Orlando.
With 15 acres of open-air area to explore, guests can partake in all kinds of aerial challenges like ziplines, trapeze swings, ropes courses, cargo nets, and swinging logs. With obstacles ranging from 10 to 50 feet high, there's something for every level of confidence.
16 – Go horse riding at Lake Louisa State Park
Head out to the beautiful Lake Louisa State Park to see the natural side of Florida by less common means: horseback!
Choose from one-hour or two-hour rides that take you on friendly horses through the most pristine sections of the park, with seasoned guides providing intriguing insights about the area along the way.
17 – Go back in time at Titanic: The Artifact Exhibition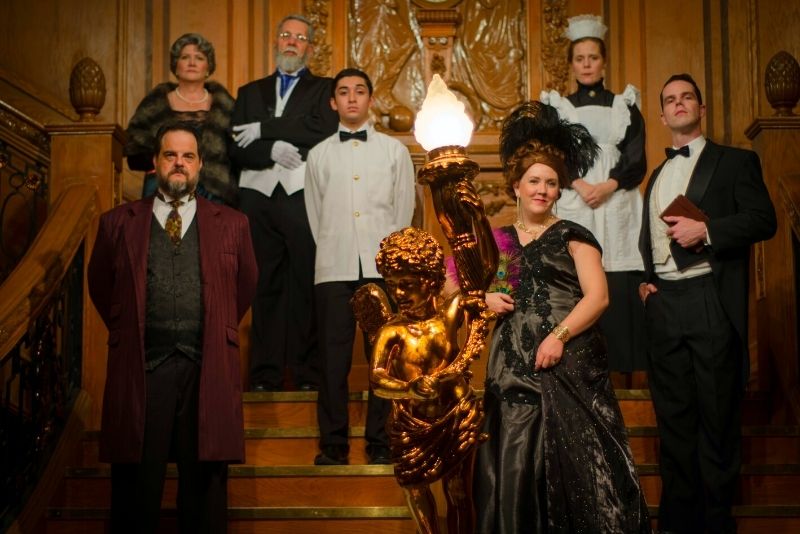 Leap back 100 years and climb aboard the fascinating ill-fated vessel that is the RMS Titanic. While the grand cruiser sank over a century ago, its legacy lives on, and there's no better place to learn about its tragic history than at the Artifact Exhibition.
Truly immerse yourself in elegance by dressing up and opting for the dinner gala add-on.
18 – Take a day trip to Miami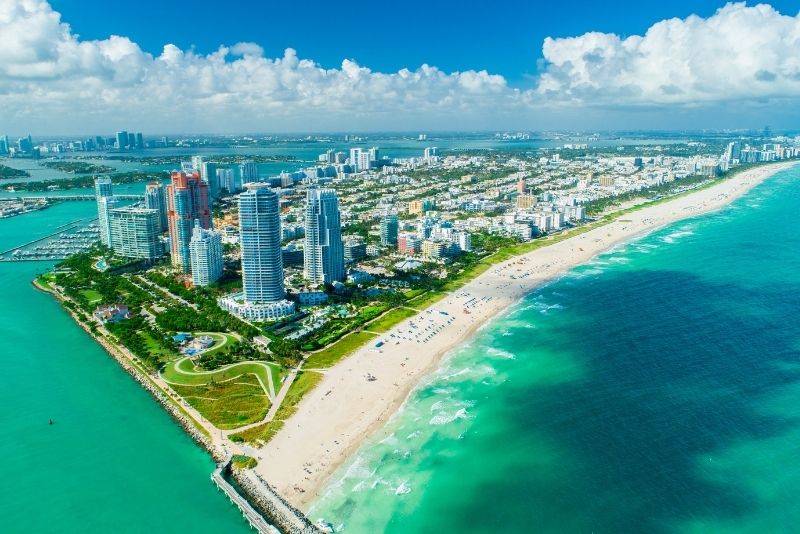 Miami is to beaches and nightlife what Orlando is to theme parks: unmissable! Tick off two must-see cities in one trip with an all-inclusive excursion down to Florida's party hub.
Tours typically stop at the tranquil South Beach district and the shopping-centric Bayside Marketplace. There's even the option to stop en route at the Everglades.
19 – Be blown away at Ripley's Believe It or Not!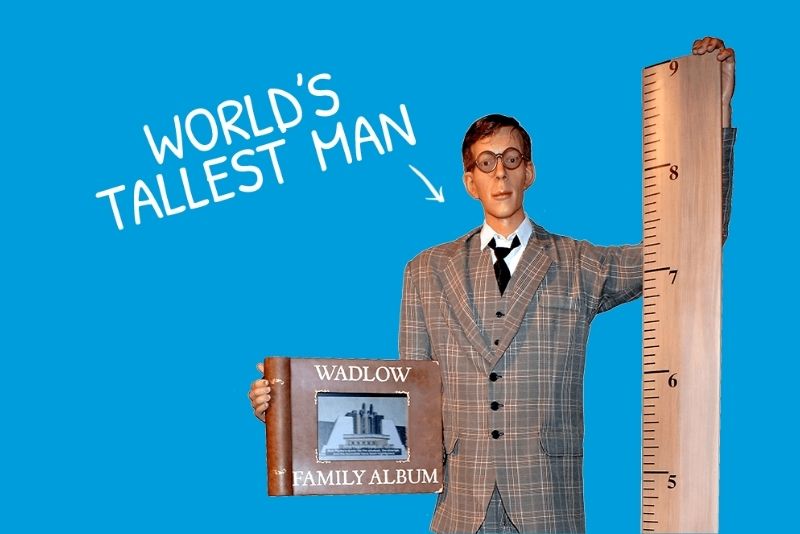 Prepare to have your mind blown at the world-famous Ripley's Believe It or Not! This specialty museum boasts over 10,000 square feet of odd, rare, and straight-up amazing artifacts.
From shrunken human heads to optical illusions, strange animal skeletons and incredible feats of human achievement, you'll have plenty of wacky facts to share with your friends when you get home.
Explore all of the 3 Universal Orlando Resort parks
20 – Universal Studios Florida (Universal Resort) — don't miss the stunt shows!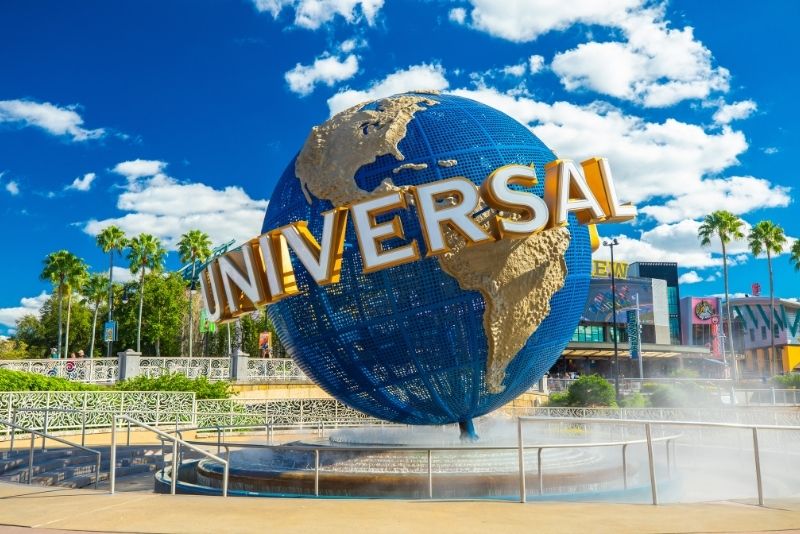 There's no two ways about it: it's a sin to visit Orlando without at least a day at Universal Studios.
With world-class rides including Revenge of the Mummy, The Simpsons, and Jurassic Park, plus incredible live entertainment (especially the stunt shows), it's no wonder that Universal Studios receives nearly 11 million delighted visitors each year.
21 – Islands of Adventure (Universal Resort) — don't miss the Harry Potter experience!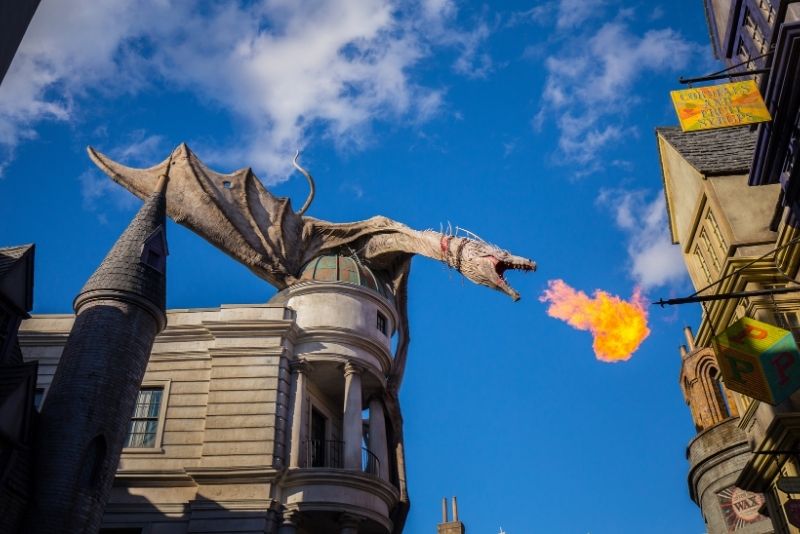 Universal's second major park, Islands of Adventure, comes jam-packed with rides for all ages, world-class entertainment, and plenty of friendly character meet and greets. For any budding witches and wizards, don't miss the recent magical addition of The Wizarding World of Harry Potter.
During the busier summer months, consider grabbing a VIP ticket to avoid waiting in line all day.
22 – Volcano Bay (Universal Resort) — don't miss the Krakatau Aqua Coaster!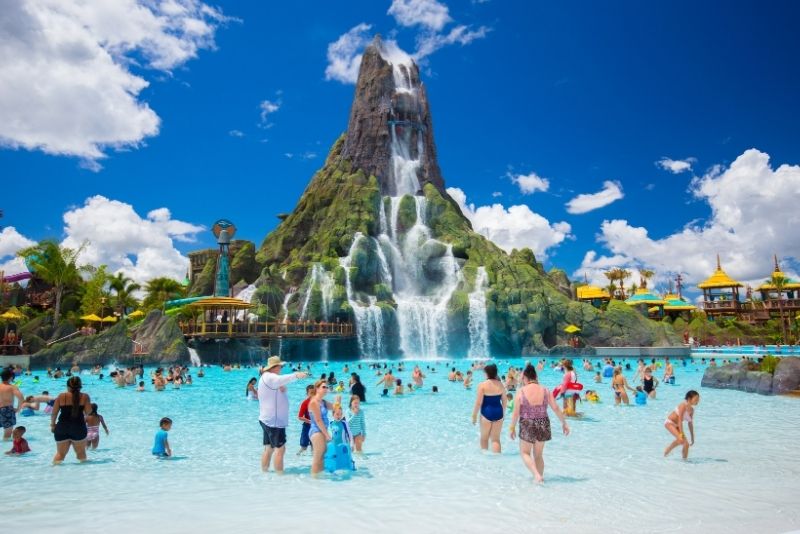 After ticking off the first two Universal parks, spend a day cooling off at the beloved tropical-themed Volcano Bay water park. With drop slides, rapids, a classic lazy river, and a host of multi-passenger raft slides, Volcano Bay promises fun in the sun for the whole family.
For the best overall bang for your buck, grab a multi-park entrance ticket.
23 – Wander around Universal CityWalk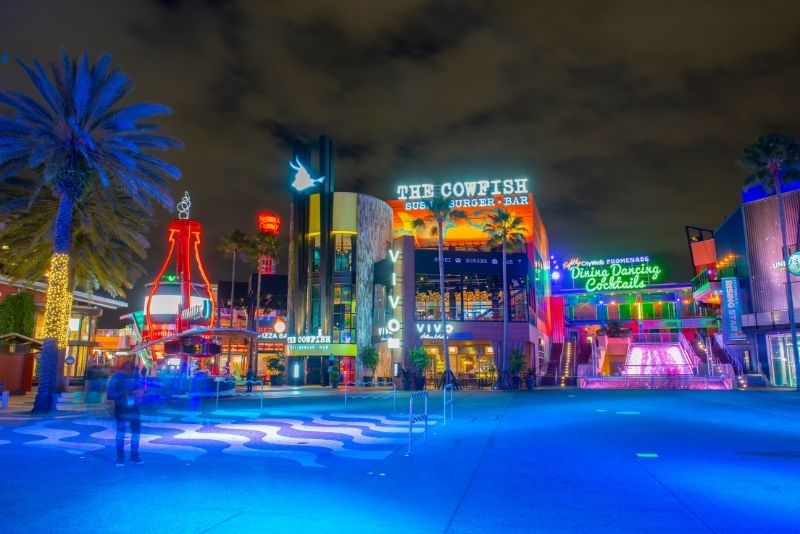 Boasting some of the city's hottest entertainment (namely Blue Man Group), plus an abundance of innovative dining experiences, retail therapy opportunities, and family-friendly activities, there are endless reasons to take a leisurely stroll through the Universal CityWalk.
Best of all, unlike the parks themselves, the CityWalk won't cost you a dime.
24 – Ride in a speedboat at Clearwater Beach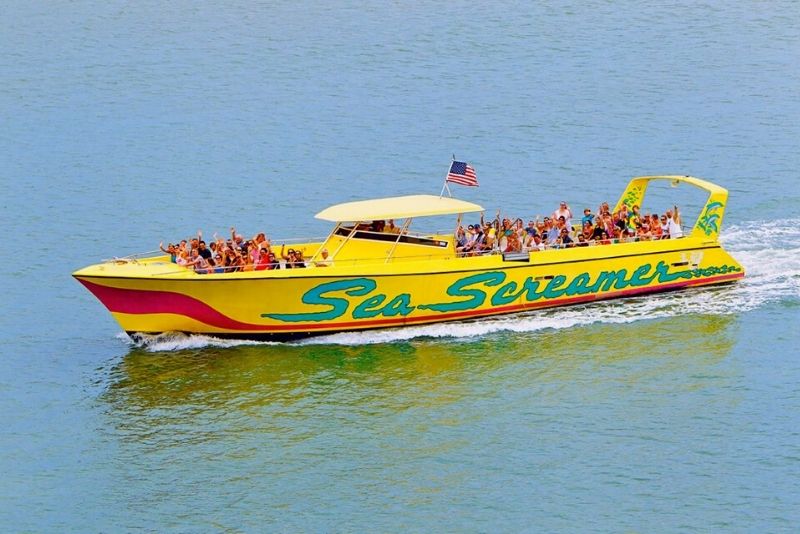 Take a break from the hustle and bustle of Orlando with an afternoon soaking in the sun at the stunning Clearwater Beach.
But before you plonk down on the sand, strap yourself in for a ride on the high-speed Sea Screamer, the largest speedboat on the East Coast! Keep your eyes peeled for dolphins along the way too!
25 – Try a few water sports at Disney's Seven Seas Lagoon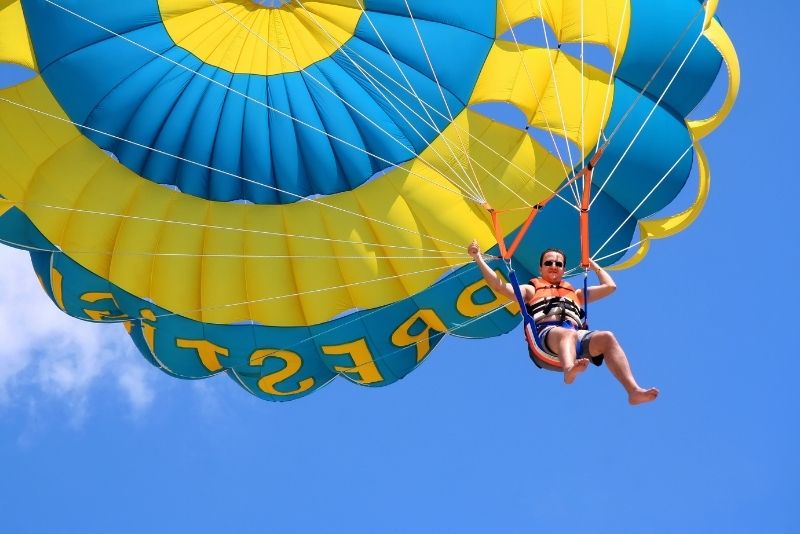 The Seven Seas Lagoon isn't just a man-made lake separating Magic Kingdom and its parking lot, it's an opportunity for adventurous guests to partake in all kinds of exciting water sports!
Choose from renting your own motorboat, embarking on a guided fishing tour, jet skiing, tubing, or even parasailing — the latter provides unbeatable views of the entire Disney complex.
26 – Ride Mako roller coaster at SeaWorld Orlando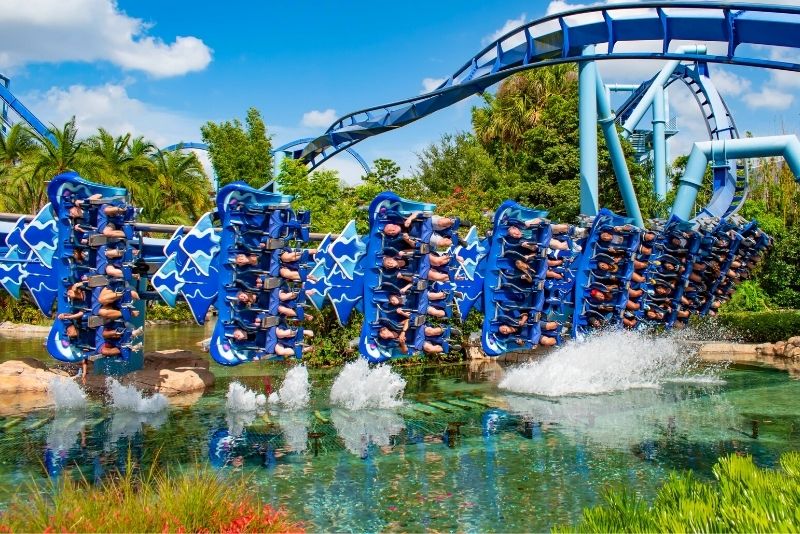 Swim with dolphins, ride heart-pumping roller coasters, witness delightful seal and turtle shows, and see orcas up close, all at the world-famous SeaWorld Orlando.
Despite the city overflowing with theme parks and adventure rides, the region's fastest and tallest roller coaster, Mako, is found here.
If you can't stand waiting in lines, the fast-pass ticket is a godsend!
27 – Visit the enormous SEA LIFE Aquarium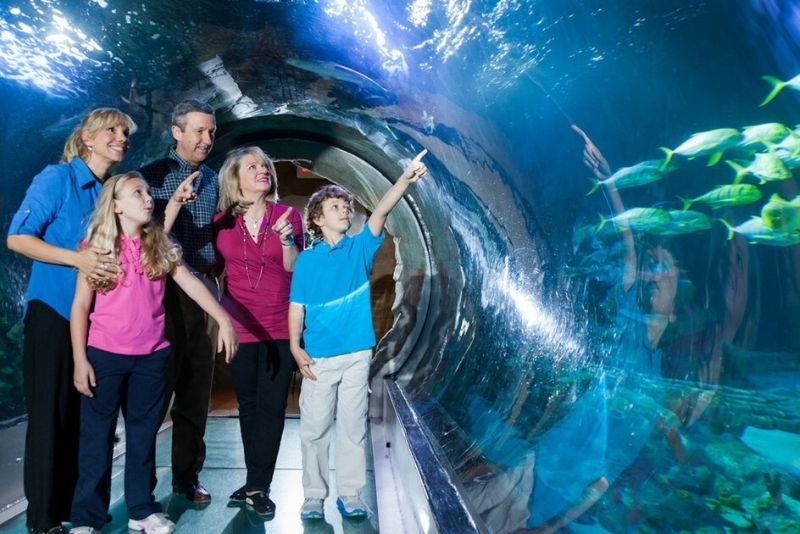 Transport yourself into an underwater wonderland at the family-friendly SEA LIFE Aquarium, home to over 5000 unique species from the Pacific, Atlantic, and Indian oceans.
Catch sharks, stingrays, and sea turtles in the immersive 360-degree ocean tunnel before watching an animal feeding show or reaching your hand into the touch tank (if you dare).
28 – Spend a day at Fun Spot America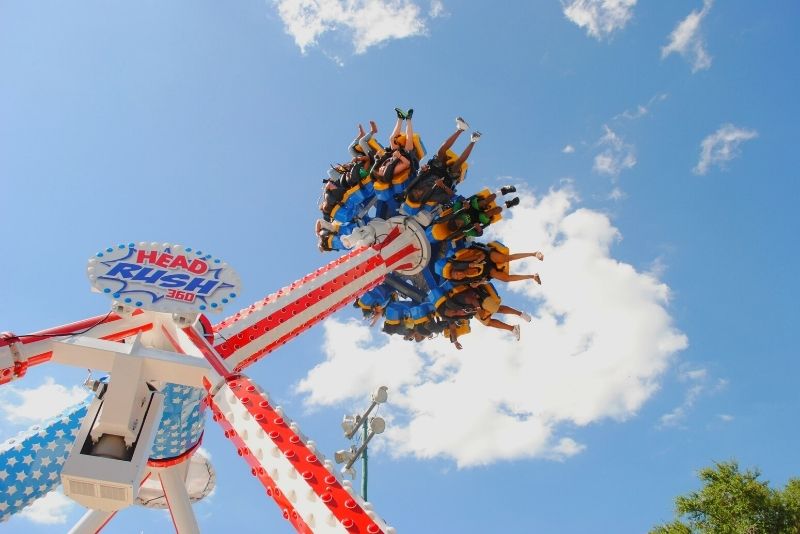 Showcasing bumper cars, an arcade, multi-level go-karts, and the only wooden roller coaster in Orlando, this family-friendly theme park is one of the city's most underrated attractions.
Compared to the steep entry prices of the Disney and Universal parks, Fun Sport Spot is a bargain!
29 – See the beasts in action at Gatorland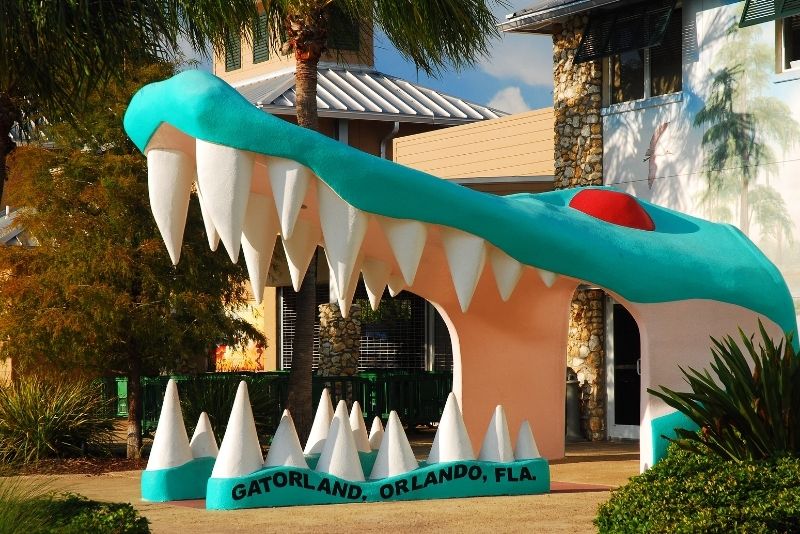 Boasting 110 acres of alligator-infested swampland, plus nature walks, a petting zoo,  a water park, and a zip line, Gatorland is the one-stop-shop for anyone wanting to witness these intimidating reptiles in the flesh.
Don't miss out on the live Gator Wrestlin' Show, a wildlife spectacle unlike any other.
30 – Entertain the whole family at WonderWorks Orlando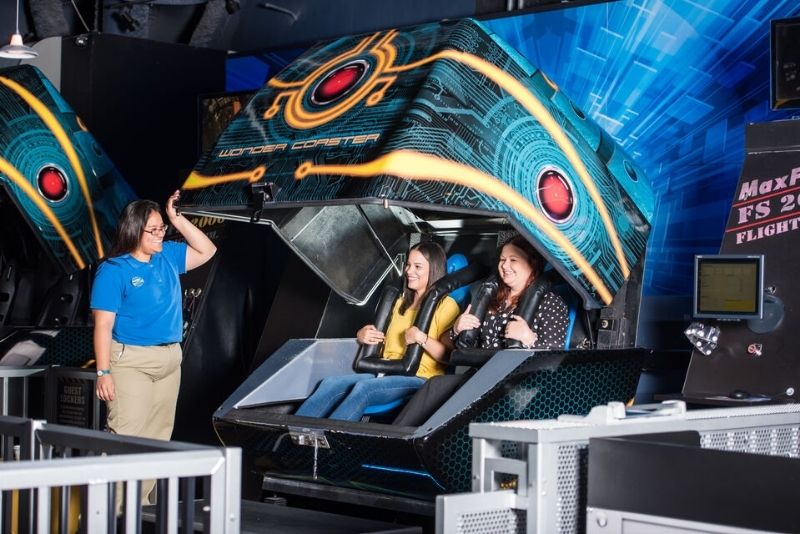 Feel the power of an earthquake, see an upside-down house, and fly a fighter jet at WonderWorks Orlando — a family-friendly science center that fuses education with over 100 interactive exhibits.
The 4D extreme motion ride is a crowd favorite, likewise the nightly magic-themed dinner and comedy show.
31 – Check out the world-famous Legoland Florida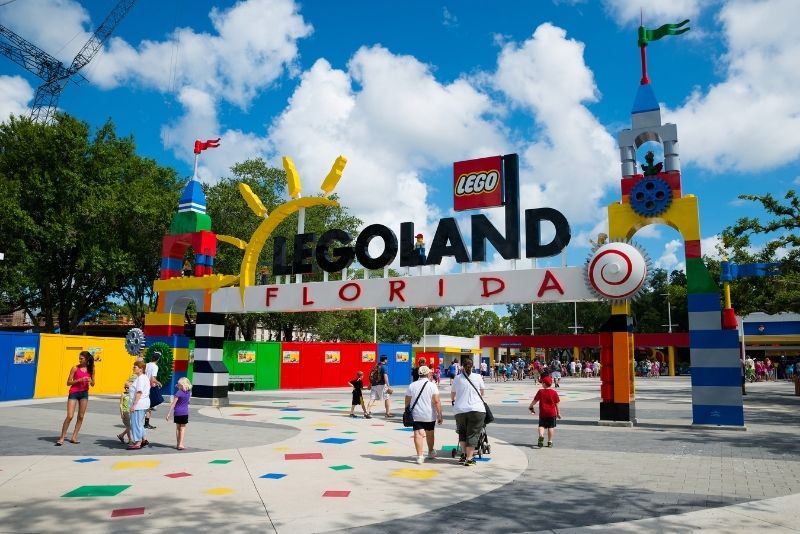 With over 50 Lego-themed rides, an array of live entertainment, and one of the largest Lego stores on the planet, kids (including kids at heart) will have a ball at Legoland — it's undisputedly one of the most kid-friendly things to do in Orlando.
On those summer scorchers, there's even a 5-acre water park where guests can cool off.
32 – Embark on an African safari at Tampa Bay's Busch Gardens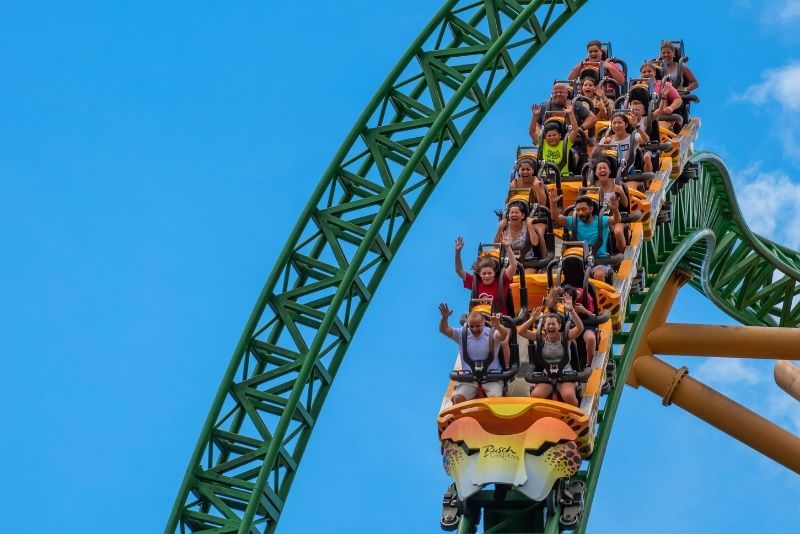 Transport yourself to the Serengeti with a trip to the African-themed Busch Gardens, the perfect blend of zoo and adventure park.
The animal-focused resort houses more than 12,000 creatures from all walks of life, while also offering high-speed roller coasters, Broadway-style live shows, and live veterinary care.
Thrill-seekers, take note of Falcon's Fury, America's tallest freestanding drop tower.
33 – Cool off at Aquatica Orlando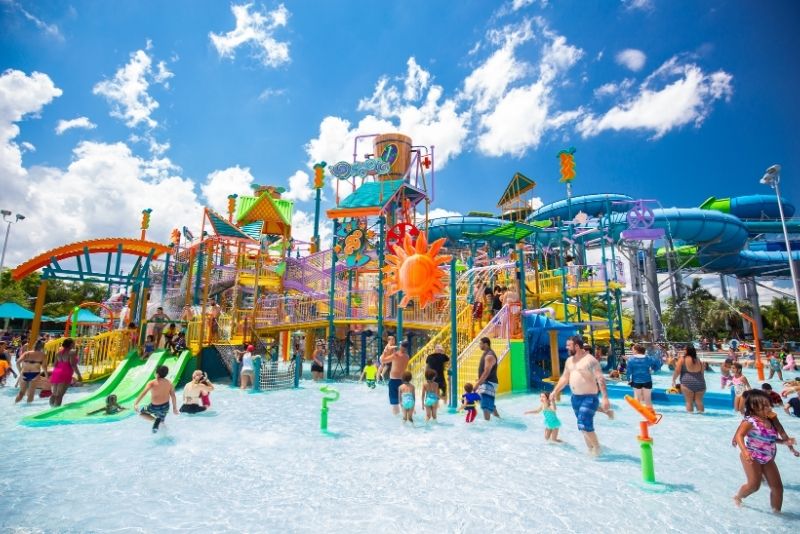 While Aquatica might not boast the same reputation as SeaWorld (which means smaller crowds), it sports plenty of fun for the entire family!
The water park features up-close animal encounters, 42 thrilling water slides, and a common crowd favorite: the lazy river.
With heated water flowing through the park, it's a worthy attraction regardless of the weather.
34 – Tick Walt Disney World off the bucket list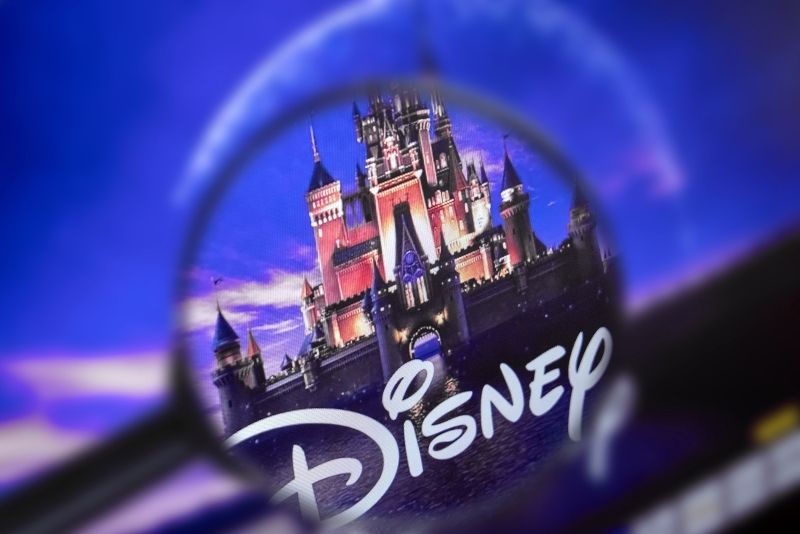 The #1 attraction in Florida and the world's most popular theme park, Walt Disney World never ceases to amaze. Catch a Broadway-quality live show, ride exhilarating roller coasters, meet beloved cartoon characters, and be whimsically entertained from dawn to dusk.
With options to explore Magic Kingdom, Epcot, Hollywood Studios, Animal Kingdom or the Blizzard Beach Water Park, the hardest decision to make is where to start.
Choose from single-day entry, multi-day, skip-the-line, or VIP guided access — either way, Disney World promises to be utterly magical.
Explore all of Walt Disney World Resort's 4 parks
35 – Magic Kingdom (Walt Disney World)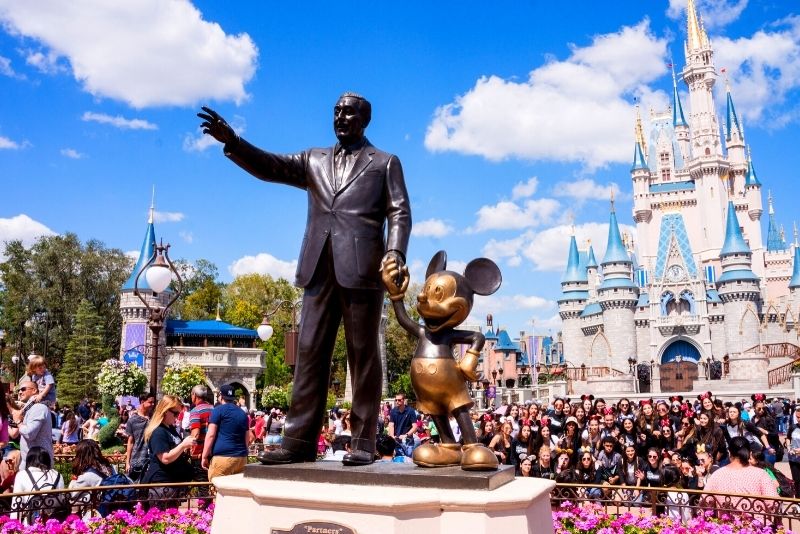 Meet Mickey, Goofy, and the rest of the gang at Magic Kingdom; strap into exciting thrill rides and roller coasters, and cap it all off with a truly enchanting firework display at The Happiest Place on Earth.
Main Street, Space Mountain, the Cinderella Castle, and the Haunted Mansion are just a handful of the unforgettable attractions at the globally-renowned Magic Kingdom.
36 – Epcot (Walt Disney World)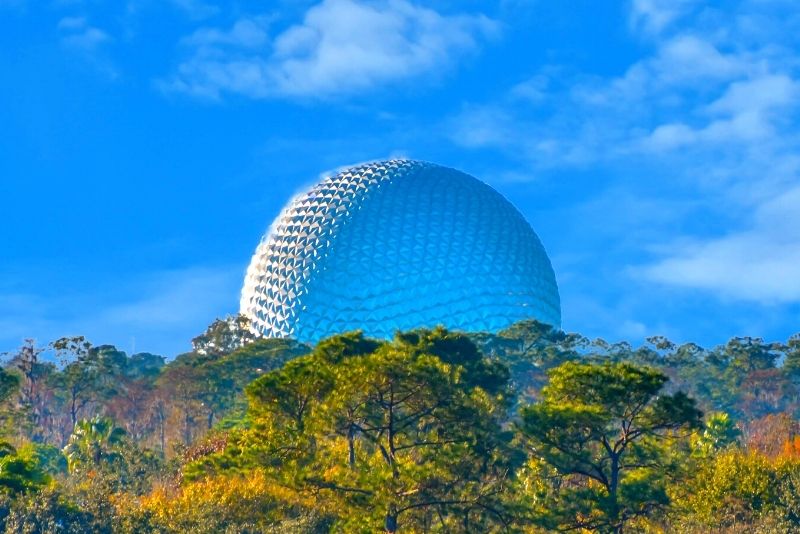 Focusing on the future, EPCOT (which stands for the Experimental Prototype Community of Tomorrow) takes visitors on a journey into the land of tomorrow. The enormous park (double the size of Magic Kingdom) is effectively split into two sections: Future World and World Showcase.
With countless options for rides, entertainment, and dining, you'll never run out of things to do.
37 – Disney's Hollywood Studios (Walt Disney World)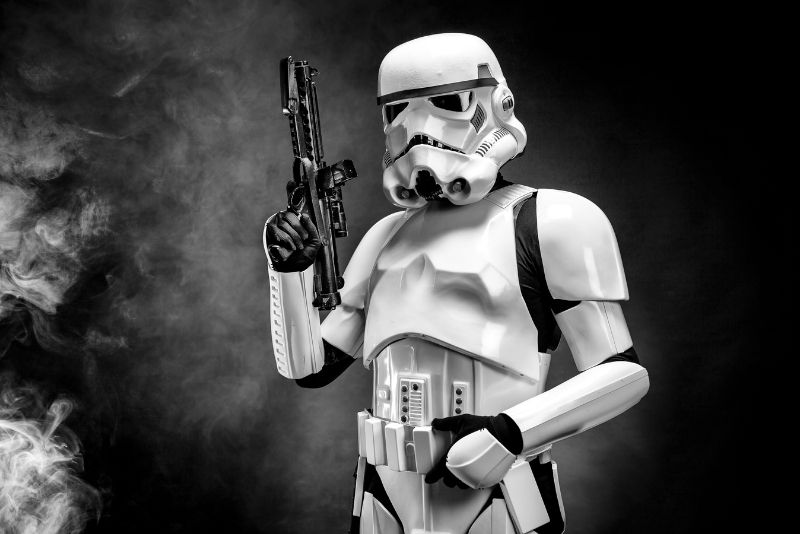 Immerse yourself in the glitz and glam of Hollywood, get behind-the-scenes insights, catch an explosive special-effects show, and ride the scream-worthy Tower of Terror, all at Disney's Hollywood Studios.
Kids will love the interactivity at Toy Story Playland, while the character-filled Hollywood Boulevard will delightfully transport you back to Tinseltown's golden years.
38 – Animal Kingdom (Walt Disney World)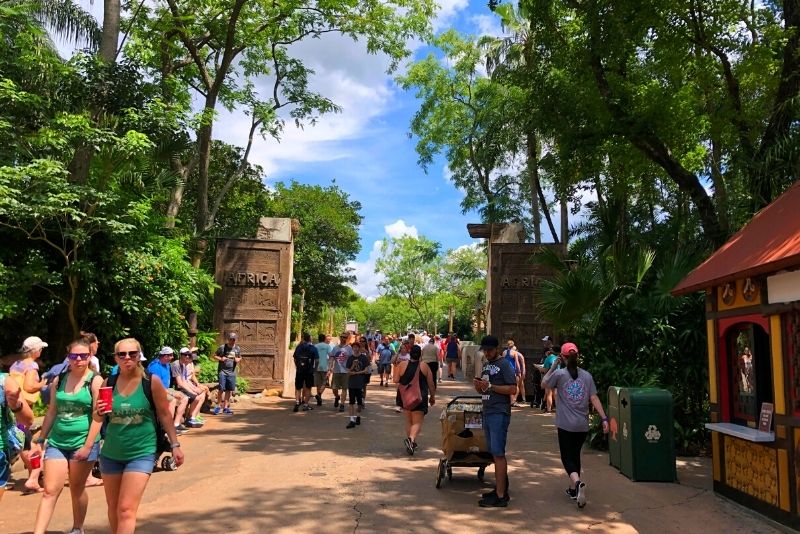 Head to Animal Kingdom and hop between the African savannah, Amazon Jungle, and Asian wetlands all without leaving the bounds of the park, seeing over 30 species of wildlife up close — including zebras, giraffes, gazelles, kudu, and flamingos.
Make sure to check out Pandora — The World of Avatar, one of Walt Disney World's most impressive recent installments.
39 – Be dazzled by the Blue Man Group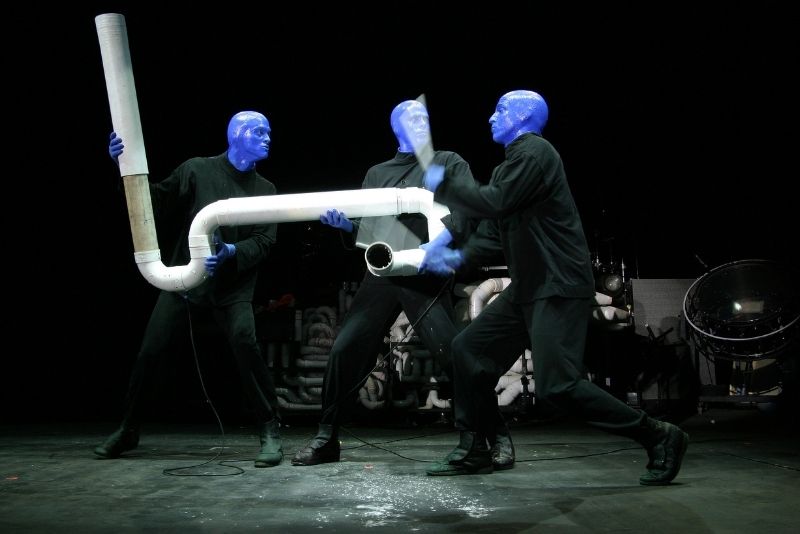 A multi-sensory live experience unlike anything else, the infamous Blue Man Group show merges comedy with magic, rock music, special effects, and dance — a combination that has delighted over 35 million viewers to this day.
Thanks to its location smack-bang in the center of Universal CityWalk, there's plenty to do before and after the show as well.
40 – Get colorful at Orlando's Crayola Experience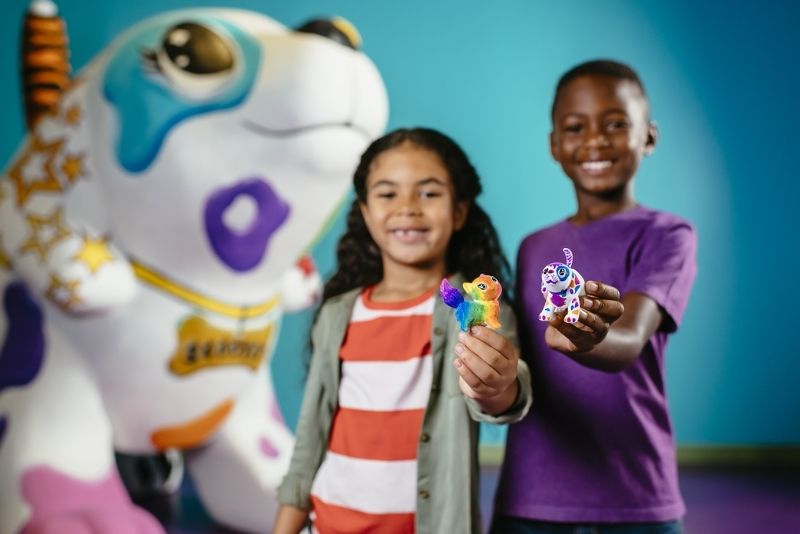 Witness color in a whole new way at Orlando's family-friendly Crayola Experience, a full day's worth of hands-on, creative, and colorful fun!
With 27 interactive activities spread over 70,000 vibrant square feet, the kids will be having so much fun that they won't even realize that it's all part of an educational experience.
41 – Meet the animals at Central Florida Zoo and Botanical Gardens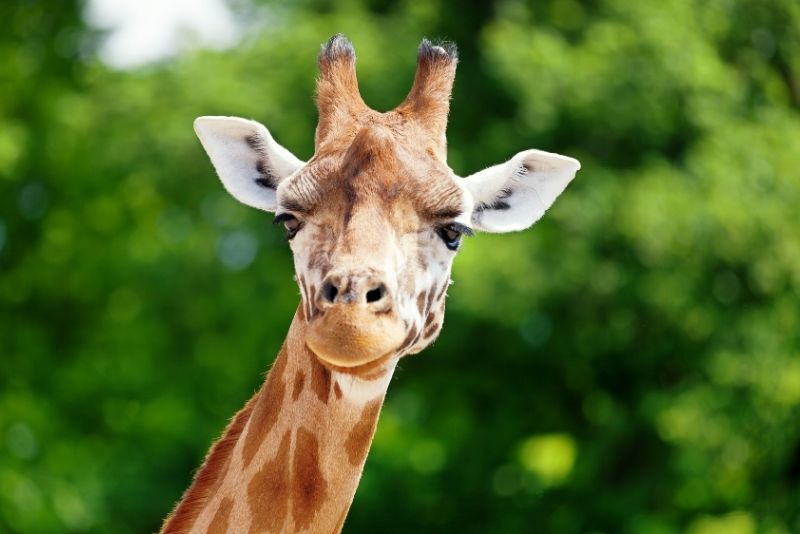 Situated in a natural and protected wetland region, Central Florida Zoo & Botanical Gardens is a welcomed breath of fresh air from the crowded theme parks in central Orlando.
The zoo is home to over 200 species of local and international wildlife, including rhinos, leopards, llamas, lizards, and more, offering live animal encounters, an on-site water park, and even the chance to feed a giraffe!
42 – Grab an I-Ride Hop-On-Hop-Off Trolley Pass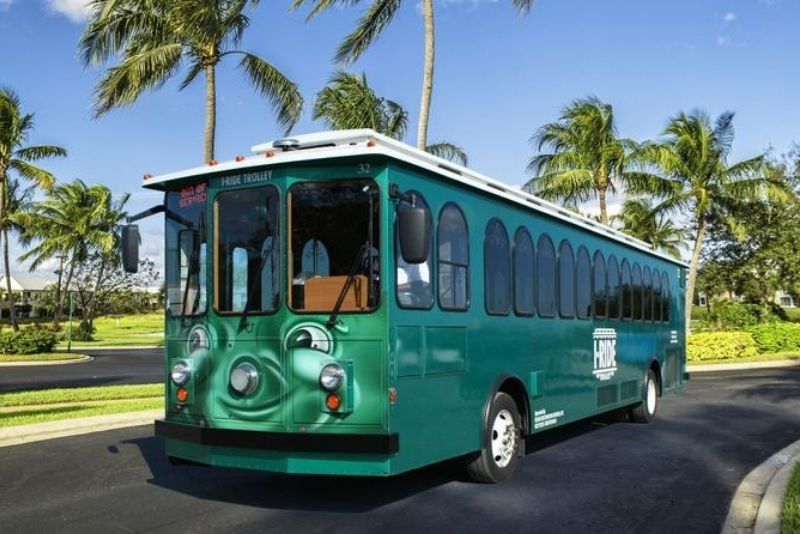 Take all of the parking and driving hassles out of your vacation with a simple hop-on-hop-off trolley pass. With I-Ride, visitors can zip through the International Drive resort area, stopping at all of the city's most renowned attractions.
Fares can be purchased as single rides or multi-day passes, depending on your preference.
43 – Drift around corners on a go-kart!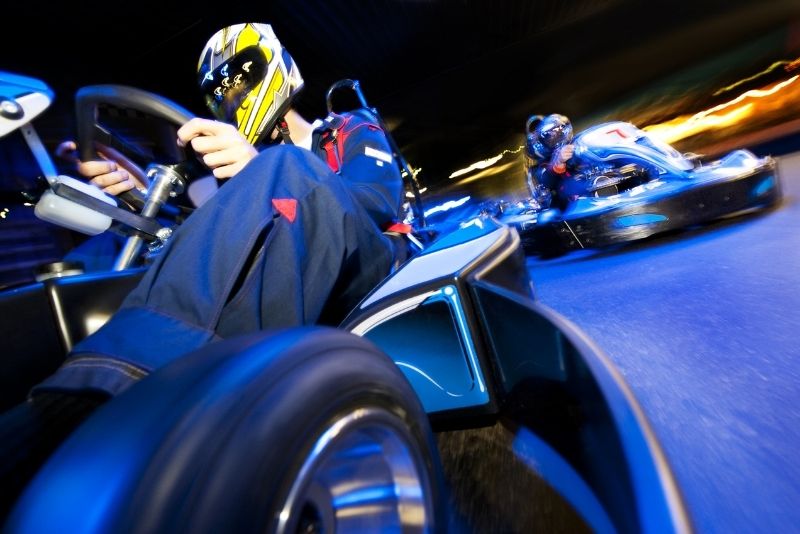 Put the pedal to the metal and race against your friends with a few exhilarating laps on a go-kart track.
Choose from dedicated karting destinations like Andretti or I-Drive NASCAR, or combine it with a day of adventure at one of the Fun Sport Spot America locations (Orlando or Kissimmee).
44 – Head to the ultra-modern Island H2O Live! Waterpark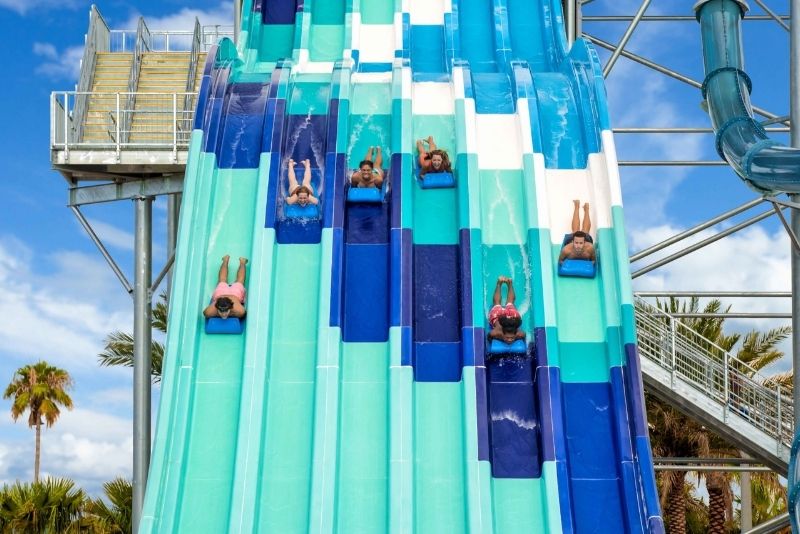 As the area's newest addition to the water park family, Island H2O in Kissimmee combines our favorite water rides with state-of-the-art technology, making for an efficient, safe, and thoroughly enjoyable day in the sun.
Unlike most water parks, H20 Live! incorporates a distinctively modern theme: social media and the internet.
45 – Watch the pros at an Orlando Magic NBA basketball game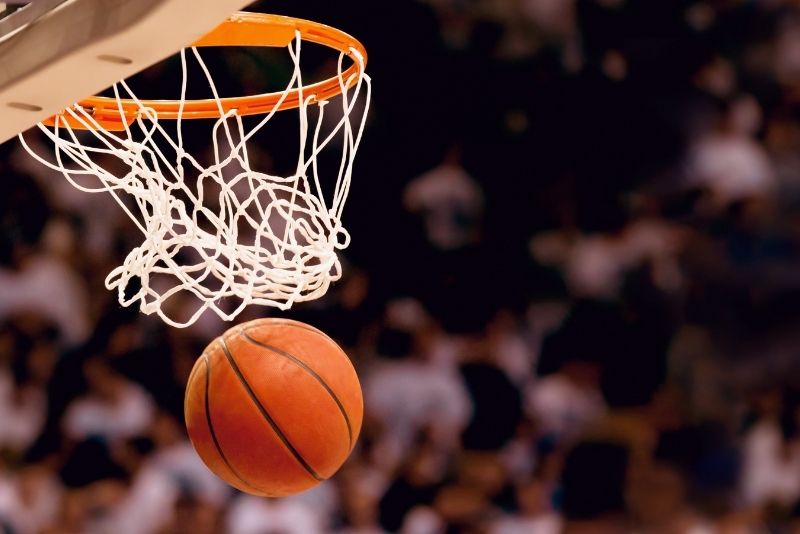 Grab a front-row seat at the Amway Center, Downtown Orlando's home of one of the nation's elite basketball teams, the Orlando Magic.
The NBA season typically runs from October through to April, so there'll be plenty of time to catch the pros strutting their stuff on the court.
46 – Go deep-sea fishing at Port Canaveral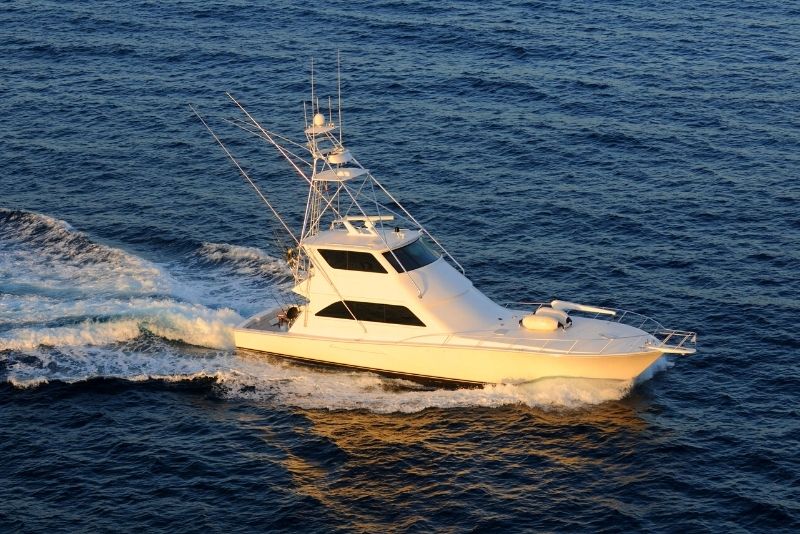 Port Canaveral, the closest port to Orlando, is a haven for deep-sea fishing enthusiasts.
Most charter tours are more than happy to transport you to and from your Orlando hotel to the Port, where a licensed and experienced guide will take you onto the open ocean in search of the freshest catch.
47 – Catch the  dinner show at Mango's Tropical Cafe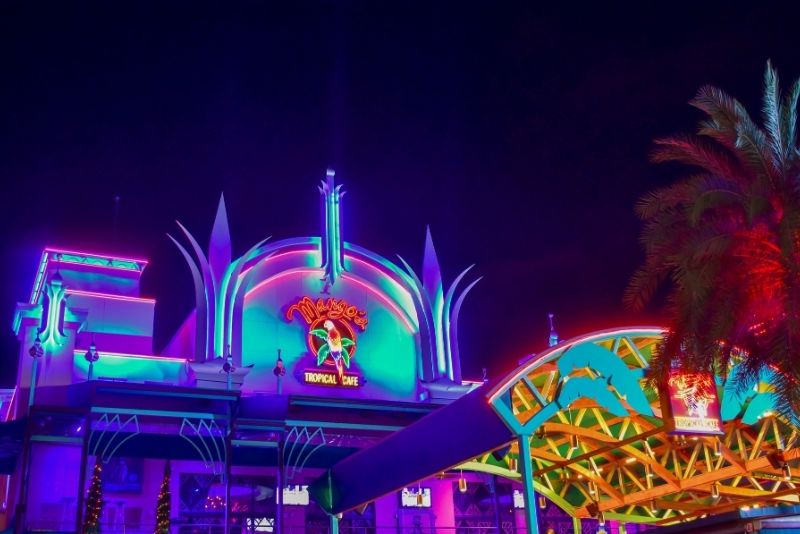 Where three-course delectable dining meets extravagant dancing and entertainment (not to mention the mojitos, margaritas, and martinis on hand), few indoor venues can boast a more enjoyable dinner experience than Mango's Tropical Cafe.
After being wowed by the Caribbean show, grab a feather boa and make your way to the on-site nightclub, considered one of Orlando's hottest destinations to party the night away.
48 – Experience the high-energy Rock Dinner Show Orlando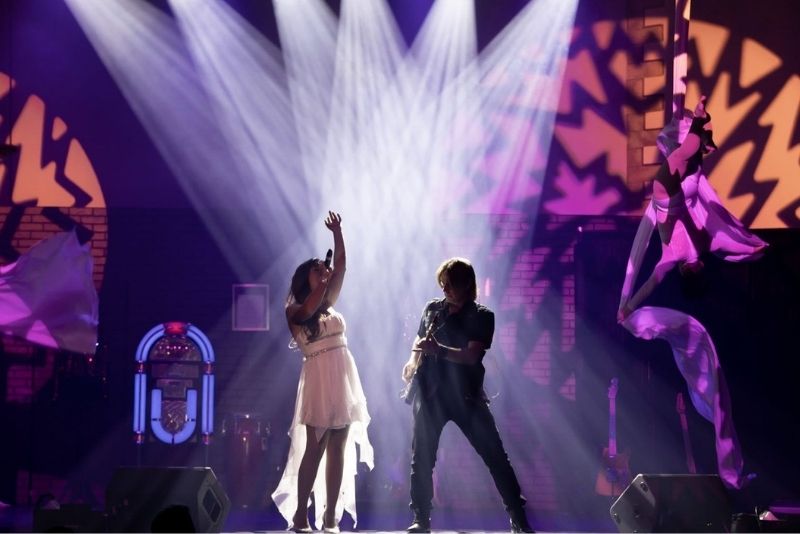 Combining five-star dinners with world-class rock and pop entertainment, it's no wonder that the Rock Dinner Show at the Orlando Forum is considered one of the city's premier evening activities and best things to do in Orlando, period.
Audiences of all ages are taken on a high-energy, toe-tapping, musical journey that includes both cover bands and impersonators. While the impressionist roster changes nightly, past favorites have included Elvis, Gwen Stefani, Prince, and Bruno Mars.
49 – Venture out to St Augustine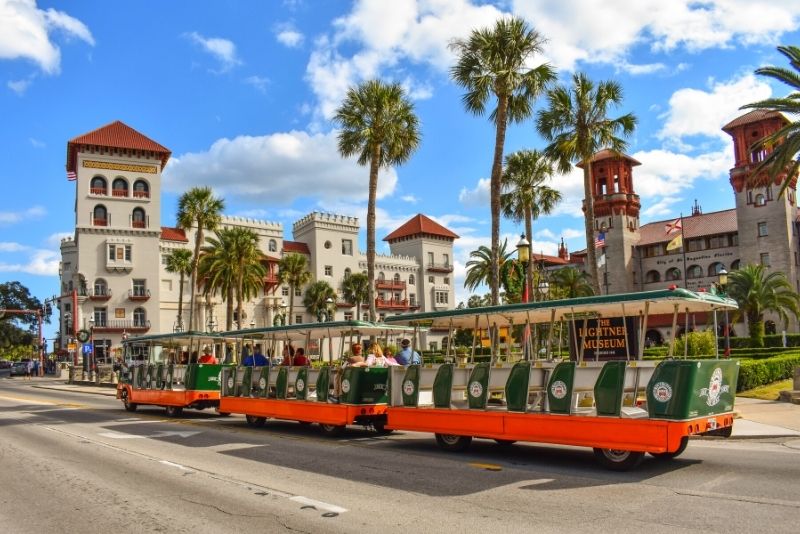 History and architecture buffs are sure to love the journey out to beautiful St Augustine, officially the oldest city in America.
After arriving at the cobblestoned ancient town, guests can peek into quaint cafes, popular bars, and unique shops, as well as explore local landmarks like Castillo de San Marcos and Fort Matanzas.
50 – Play detective at Sleuths Mystery Dinner Shows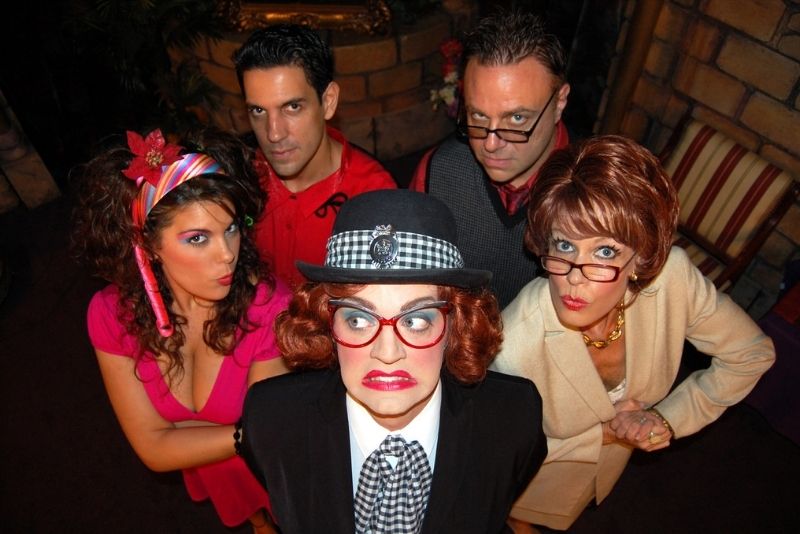 It's time to unleash your inner detective! At this unusual whodunit experience, hungry guests chow down on a multi-course meal while immersing themselves in an interactive night of comedy, mystery and intrigue.
The costumes are great, the atmosphere is delightful, and the food is scrumptious — not to mention the unlimited drinks.
51- Take a Boggy Creek airboat tour at sunset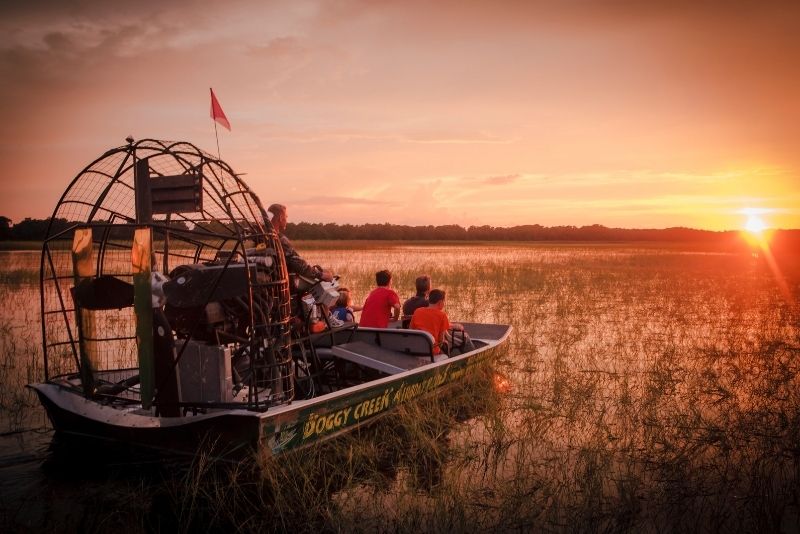 As the sun goes down and the weather starts to cool, watch local wildlife emerge from the Boggy Creek swamplands and flocks of birds fly across the orange skies.
On board a guided airboat tour that can transition from smooth to hair-raising at the flick of a switch, you'll witness gators and other animals roaming free in their natural habitat.
52 – Hold a snake at Reptile World Serpentarium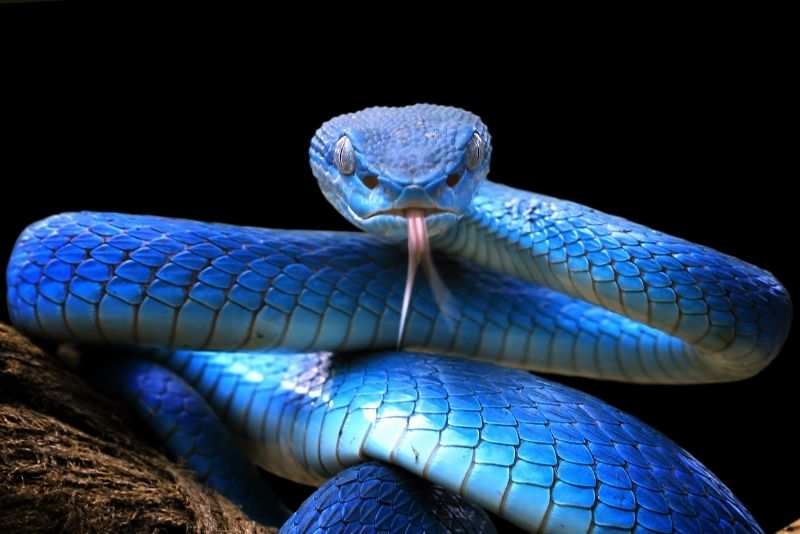 Practice your parseltongue, because with more than 75 species of snakes calling Reptile World Serpentarium home, you're bound to make a few new slithery friends.
Besides the unrivaled collection of snakes, the serpentarium also plays host to lizards, crocodiles, alligators, and turtles. It's an informative, immersive experience that won't break the bank.
53 – Sign up for a tropical-themed party cruise on the Calypso Queen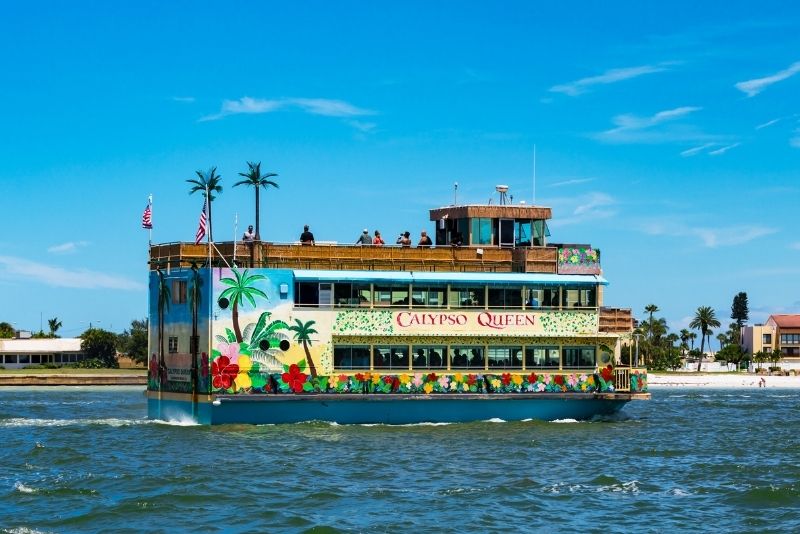 Soak in the stunning vistas of Clearwater Harbor aboard the colorful Calypso Queen, one of Florida's favorite cruises.
With bottomless rum punch, beer, and wine, plus a live DJ and a spacious dance floor, the Calypso Queen combines everything we love about nightclubs with sparkling ocean views — not to mention the all-you-can-eat buffet!
54 – Visit the CoCo Key Hotel and Water Resort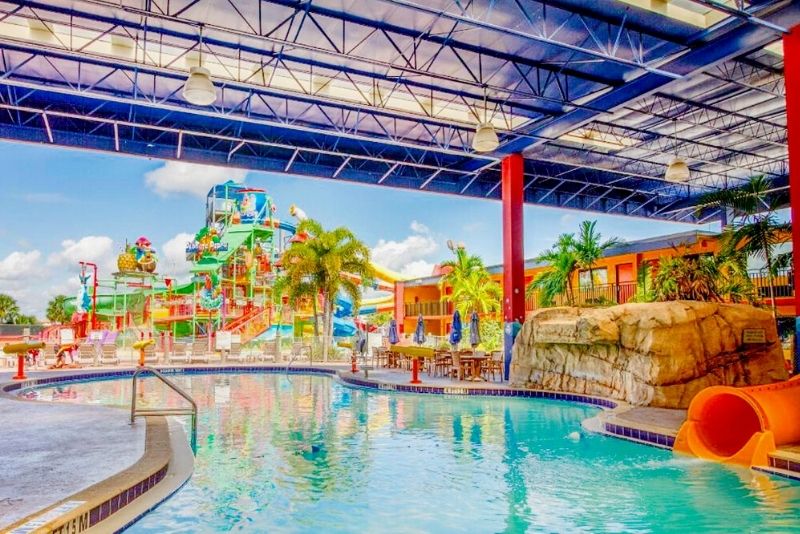 A great-value hotel and sprawling water park all in one, CoCo Key in the heart of the International Drive tourist area promises to be a budget-friendly treat for the whole family.
Eclipsing the three impressive on-site restaurants, CoCo's true standout features are the enormous arcade and the 14-slide, 3-pool water park! Coco Key includes a resort for overnight staying.
55 – Ride coasters at Fun Spot America Kissimmee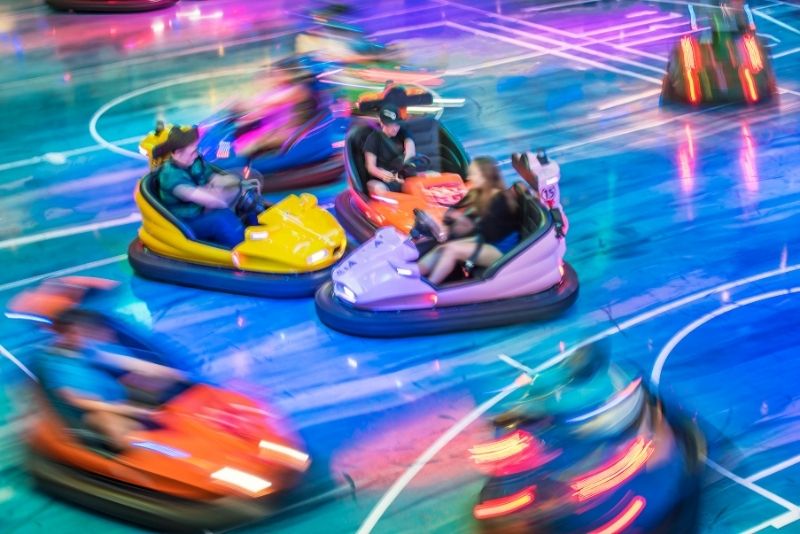 If you had the time of your life at Fun Spot Orlando, guess what, there's another location out in Kissimmee making for double the fun!
Ride the Mine Blower Coaster for a fast-paced thrill, turn your world upside down on Headrush 360, or try your luck at one of the park's classical Midway games. A great day out is guaranteed!
56 – Spend a day at ZooTampa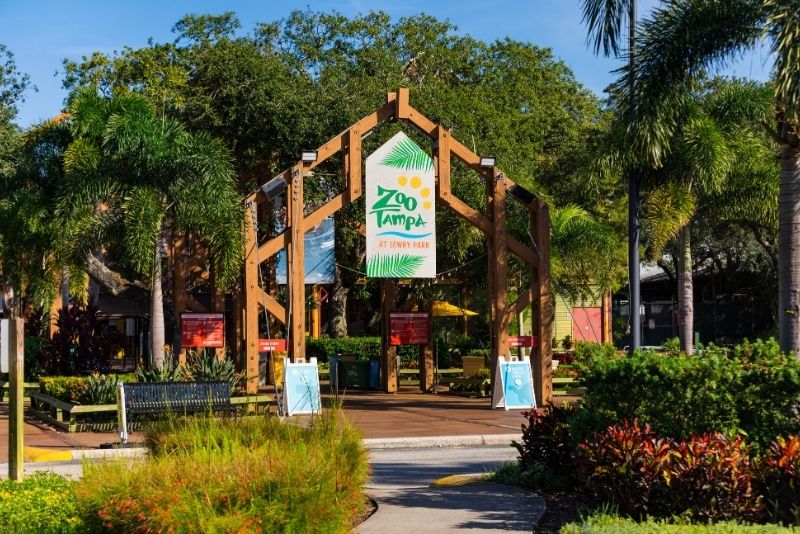 Spanning 63 acres, the nonprofit ZooTampa is immersed within the vegetation of Lowry Park, forming for the perfect natural playground for all its animals.
More than 1300 creatures of all different shapes and sizes are on display, from water-dwelling mammals to nocturnal reptiles, big cats, and everything in between.
Despite the hour drive, the friendly animals are well worth the trip.
57 – Spot local wildlife at Bok Tower Gardens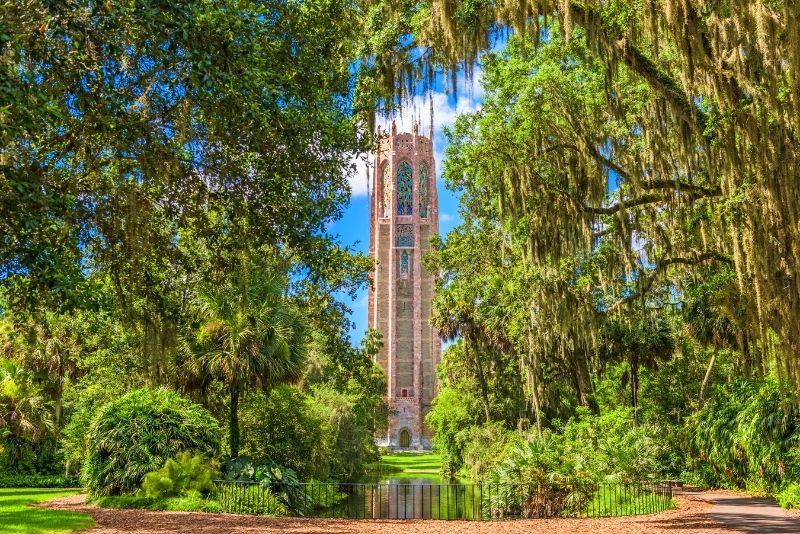 Nearly 50 acres of intricately designed gardens enclose a 205-foot neo-Gothic Singing Tower, just a short 30-minute drive from Orlando.
The wildlife-abundant Bok Tower Gardens boasts plenty of walking trails, with the 60 tower bells echoing across the land every half hour. It's certainly one of Florida's best kept secrets.
58 – Feed the residents at Giraffe Ranch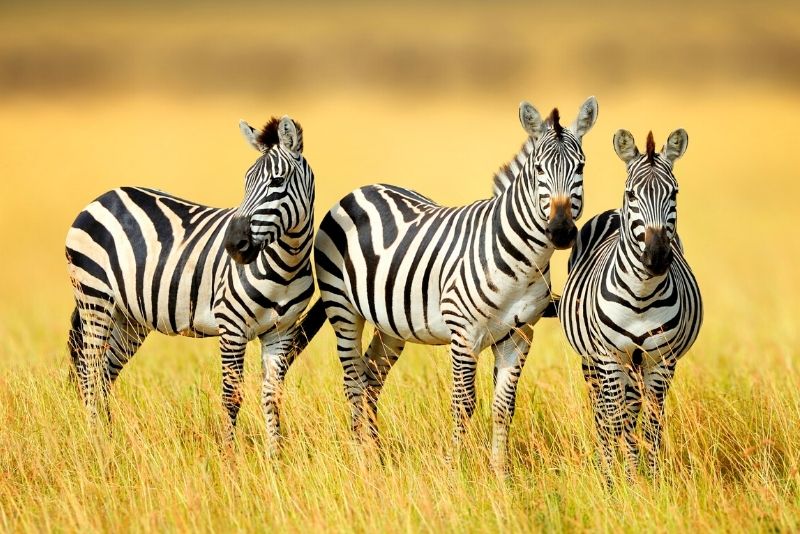 Zip around the nature preserve on foot, Segway, or camelback — whatever your preference, you'll have the chance to feed lemurs and giraffes and learn all about the animals that call this place home.
Unlike some zoos, animals at Giraffe Ranch are given enormous expanses of land to roam, so you know that their health is the top priority.
59 – Practice your putting at Hollywood Drive-In Golf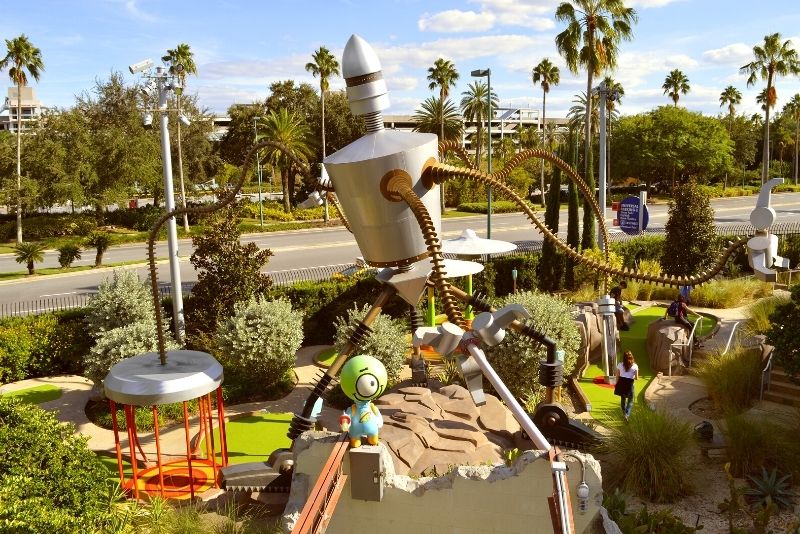 Offering two interactive 18-hole mini-golf courses, the sci-fi and horror-themed Hollywood Drive-In Golf attraction at Universal CityWalk is a uniquely wacky experience for guests of all ages!
Putt your way through cemeteries, underneath a giant spider, and even into the open mouth of a space worm — there's nothing quite like it.
60 – Win a prize at Arcade City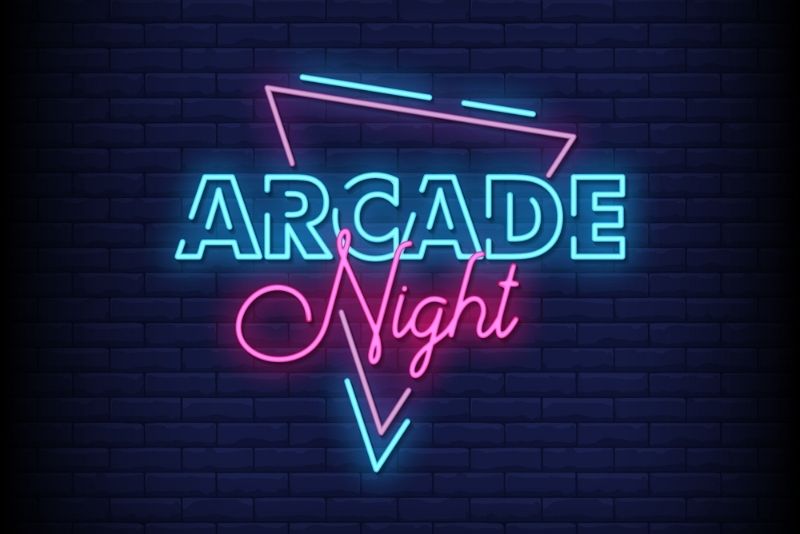 Offering both classic and modern arcade games, plus a stack of impressive prizes, Arcade City delivers bounds of family fun, all within the main Orlando tourist area.
For a thrill ride that you won't find at any of the major theme parks, treat your senses on the 7D Adventure Theater experience.
61 – Spend an evening at Drive Shack Orlando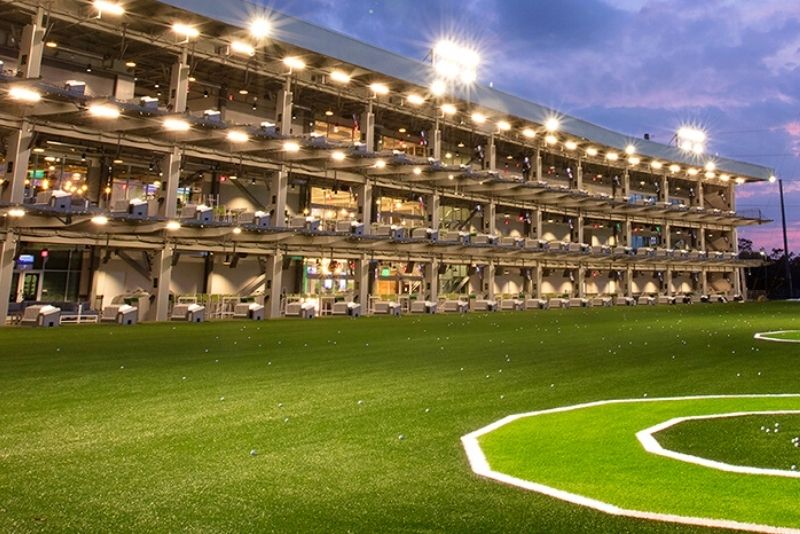 Drive Shack provides all the best parts of a day on the golf course without the need to fish out balls from the lake, offering an augmented reality driving range and a collection of mini-games.
After you're all tuckered out, dig in to the chef-inspired menu and wash it down with a delicious craft cocktail.
62 – Go bowling at Kings Dining & Entertainment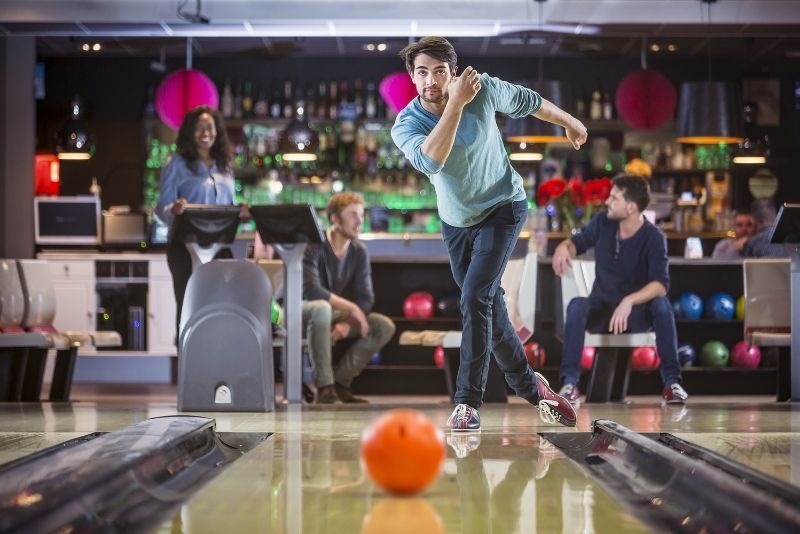 With a list of retro-style activities that include bowling, billiards, Bocce, karaoke, and two fully-stocked bars, Kings has all the ingredients for an exceptional social evening.
As great as the entertainment is, the food is even better; sample a juicy premium burger or a hand-tossed pizza — you won't regret it.
63 – Shoot some hoops at the NBA Experience at Disney Springs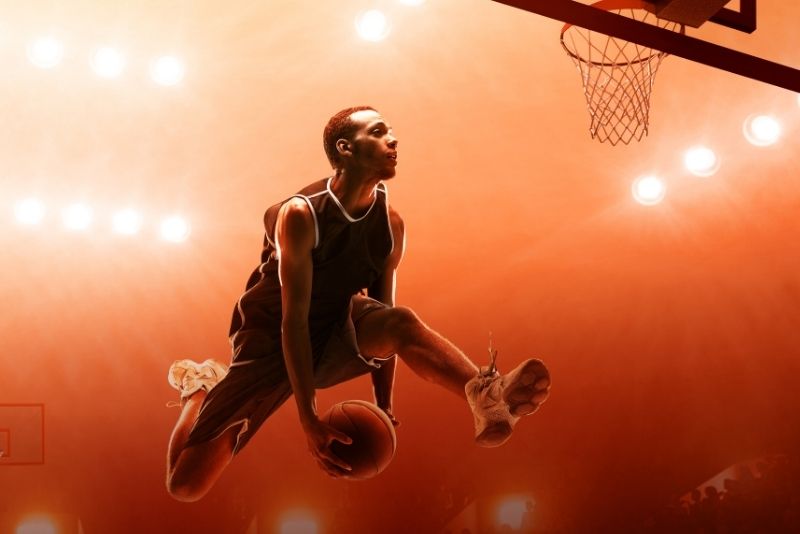 Practice your slam dunks and compare yourself to the heights of real basketballers at the Disney Springs' one-of-a-kind NBA Experience.
The basketball-themed venue showcases 13 unique activities inspired by both the NBA and WNBA, and despite only opening in 2019, it's already a crowd favorite.
64 – Muster up the courage to ride the Orlando Starflyer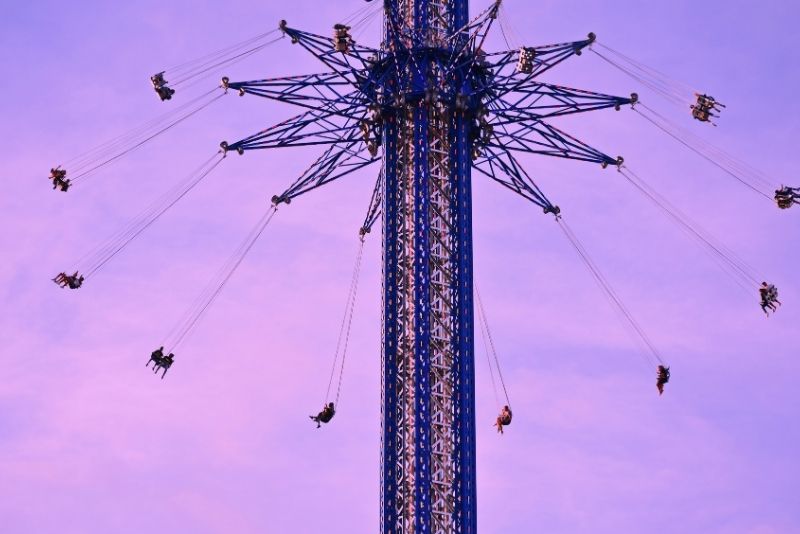 At 450 feet above the ground, the "world's tallest swing ride" Starflyer is adamantly not for the faint of heart.
Guests with enough courage will be transported vertically up the tower, while rotating around at exhilarating speeds of up to 45 mph.
For the thrill-seekers, Starflyer is one of the most exciting things to do in Orlando.
65 – Mix golf with great food at Topgolf Orlando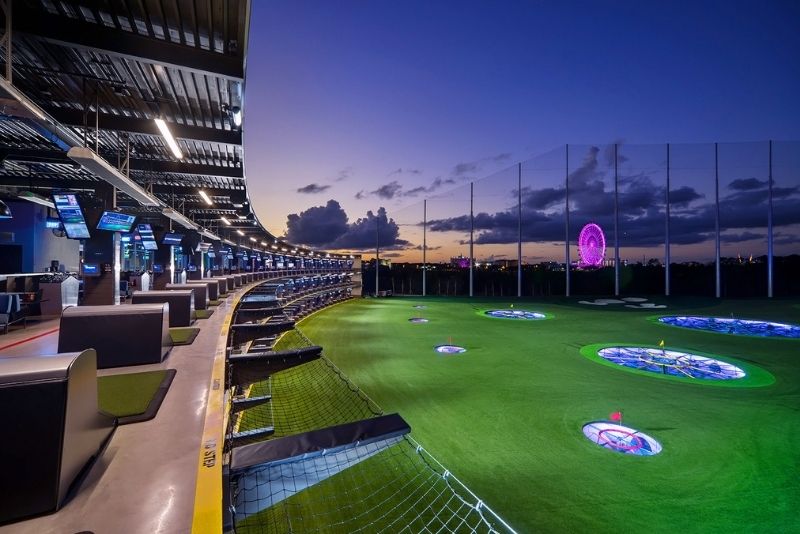 With 102 bays over 3 floors, there's room for everyone — beginners or experts — to practice their swing at the high-tech TopGolf driving range.
To close the visit out in style, grab a craft beer or two and head up to the amazing rooftop terrace.
66 – Explore the underrated Old Town area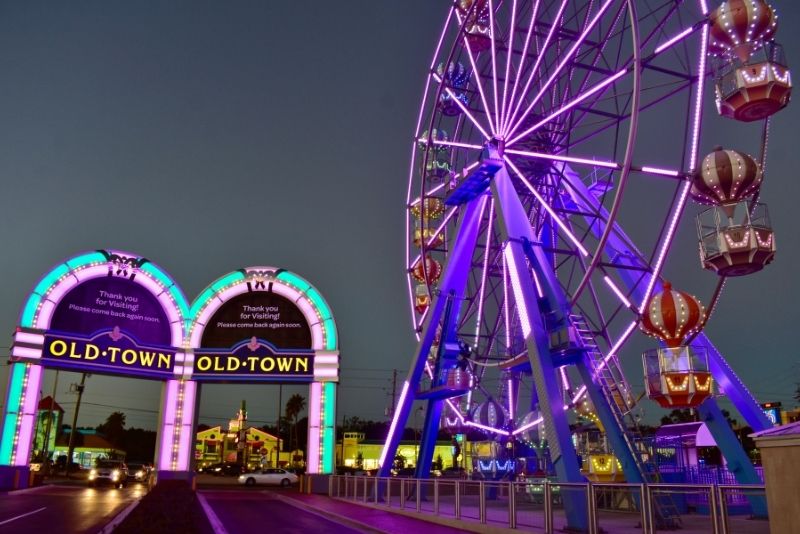 Before Orlando became the theme park epicenter, one of its beloved haunts was Old Town — a 10-acre walking district lined with boardwalk-style streets reminiscent of 1950s Florida.
The quaint area boasts 8 restaurants and 75 specialty stores, overshadowed by Old Town's iconic Ferris Wheel.
The best times to visit are Friday and Saturday nights, when the American hot rods come out to play.
67 – Catch a live show at The Great Magic Hall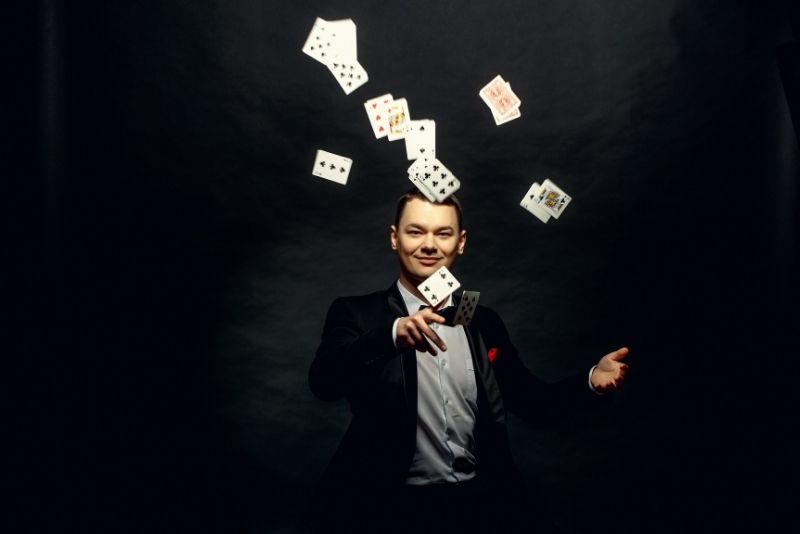 Immerse yourself in the mysteries of magic at one of Old Town's most revered performing arts theatres: The Great Magic Hall.
Multiple dazzling live performances are scheduled every day, allowing you to easily squeeze in a show between shopping and dinner! Kids, in particular, can't get enough of the incredible illusions.
68 – Meander through the Harry P Leu Gardens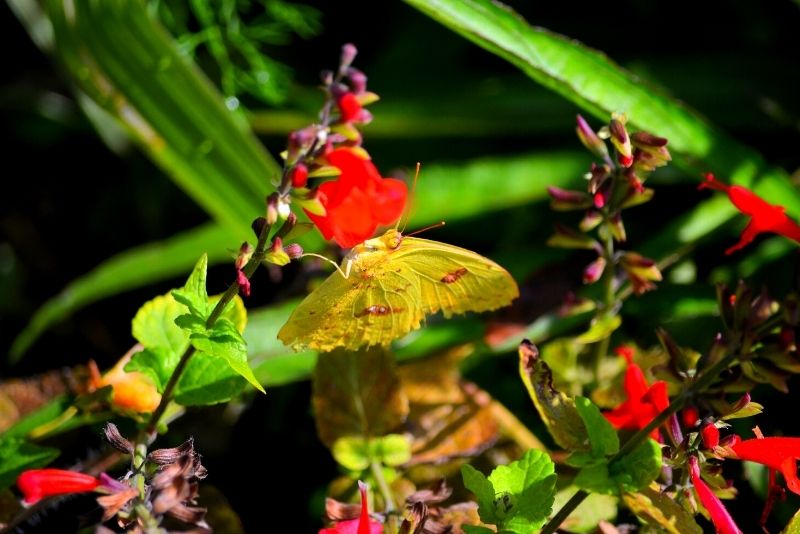 With 200-year-old oak trees and forests of camellias lining a handful of relaxing walking trails, the 50-acre Harry P. Leu Gardens is the slice of nature every visitor needs after a few chaotic theme park days.
While the entire park is beautiful, common favorite zones include the tropical garden, the formal rose garden, and the butterfly garden.
69 – Have a picnic at Lake Eola Park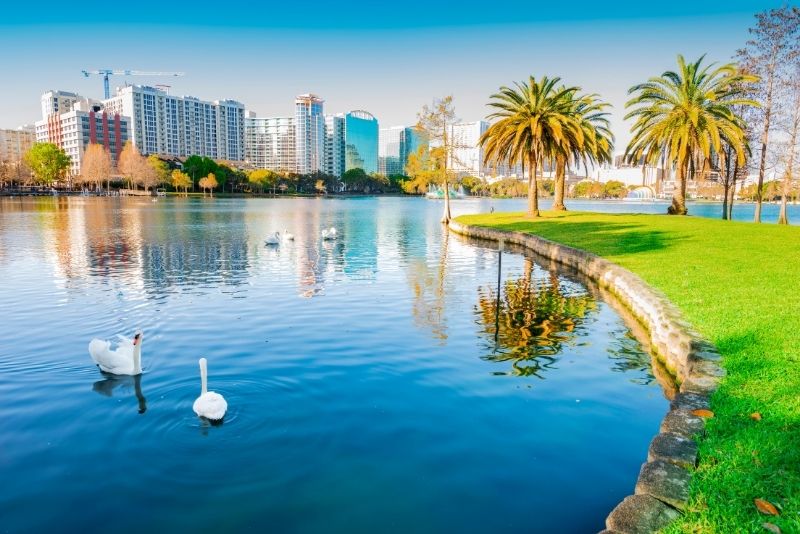 Nestled in the heart of Downtown Orlando, Lake Eola Park is a welcomed change from the concrete-heavy theme parks. The mile-long sidewalk trail is flat and circular, making for an easy stroll of the entire area.
Rent a paddleboat, bring your own picnic basket, or head to the Chinese Pagoda for unbeatable skyline views. As a rare slice of nature, it's one of the most underrated things to do in Orlando.
70 – Meet a kangaroo at Exotic Animal Experience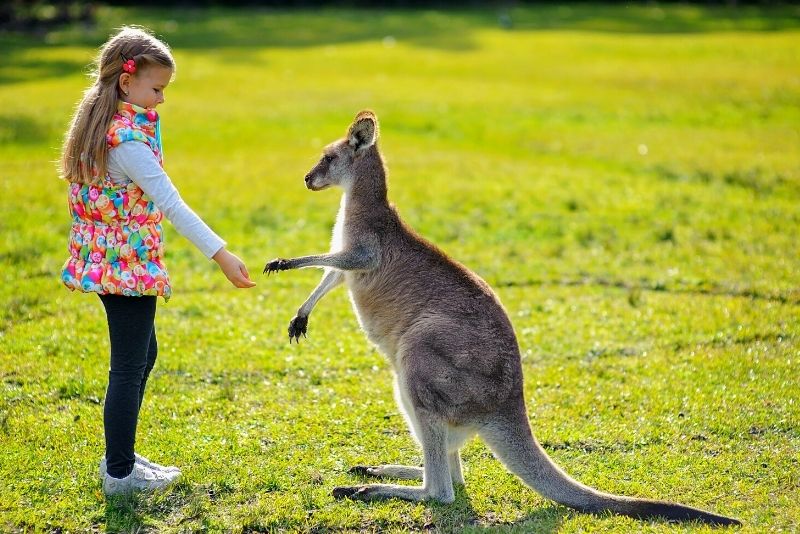 While the majority of zoos merely allow the opportunity to look at the cute critters, at Exotic Animal Experience, guests are invited to interact with the animals up close.
Feed kangaroos and zebras, pet a fluffy sheep, and learn about all of the 40 adorable, socially-trained creatures that call this wonderful place home.
71 – Let Safari Wilderness transport you to the Serengeti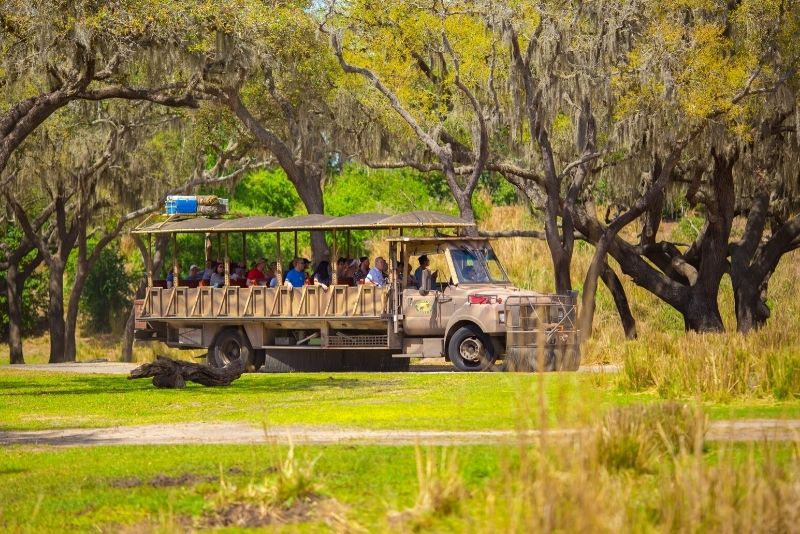 Spanning 260 acres of lush grounds, the very un-zoo-like Safari Wilderness brings the excitement of an African landscape without the need to fly intercontinental.
Experienced guides take keen visitors on custom-made off-road vehicles, pointing out all the exotic animal herds along the way, including one of the nation's largest Defassa Waterbuck herds.
Don't miss the chance to feed the lemurs!
72 – Shop till you drop at the Orlando International Premium Outlets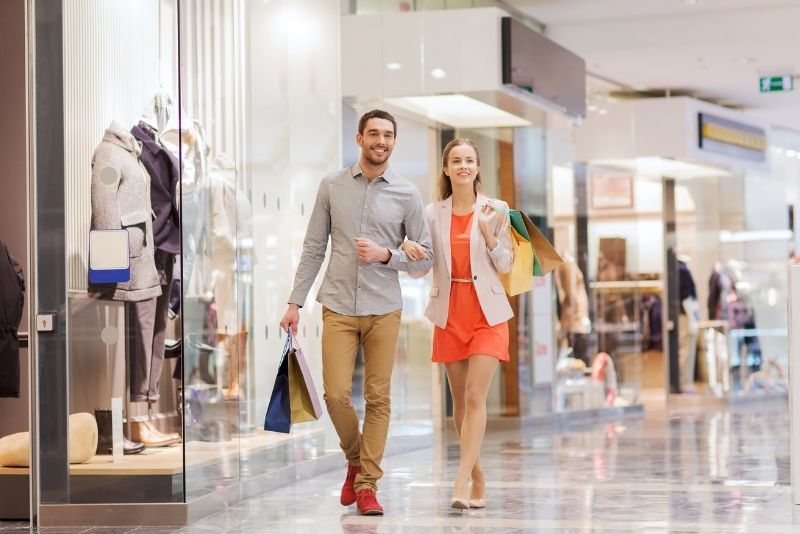 Let's hope there's some extra room in your suitcase because some of the bargains and sales at the Orlando outlet stores are simply too good to pass up.
Boasting internationally renowned brands like Lacoste, UGG, Kate Spade, Nike, and Burberry, with discounts up to 70%, the Orlando International Premium Outlets truly is a shopper's paradise.
73 – Satisfy your cravings at the Chocolate Kingdom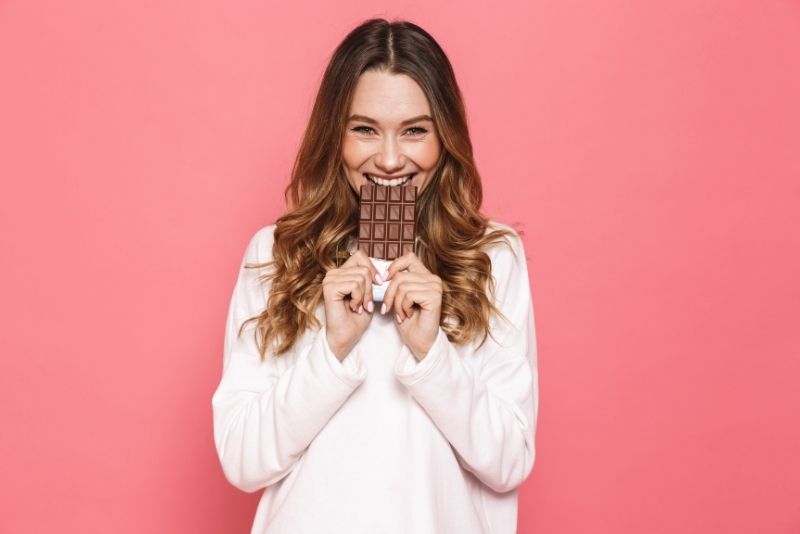 Take a deliciously interactive journey through the fascinating world of chocolate making at the most unique chocolate-themed destination in North America.
Sweet-toothed guests will be led through the Cacao Tree Greenhouse, Chocolate Museum, Mystical River of Chocolate, and the Bean-to-the-Bar Factory.
Make sure to leave room for dessert because there'll be plenty of tastings throughout this Willy Wonka-style tour!
74 – Taste local delicacies on an Orlando food tour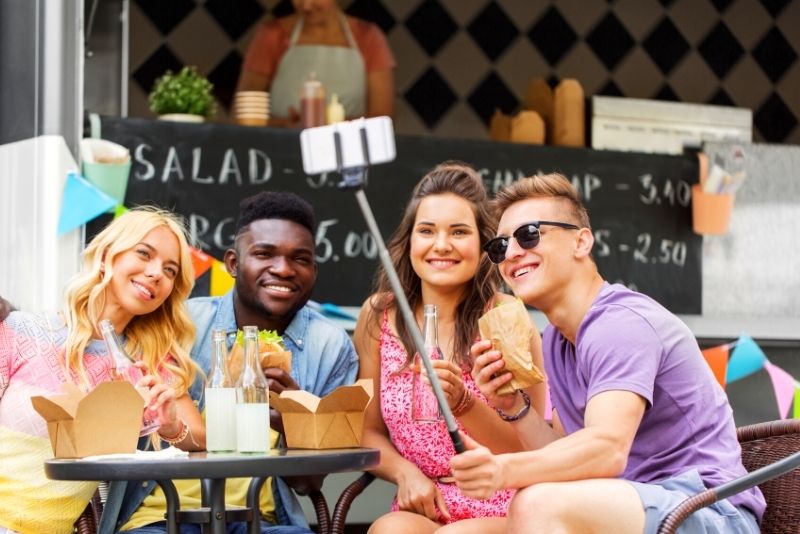 Feeling peckish? Make sure to wear your stretchiest pants because you'll be stuffed with all of Orlando's most famous flavors after an informative food-themed walking tour.
Choose from guided journeys through Little Vietnam, the Audubon Park Garden District (renowned for its artisan bakeries and unique cafes), Downtown, or the Disney-inspired city of Celebration.
75 – Rock out at the Hard Rock Cafe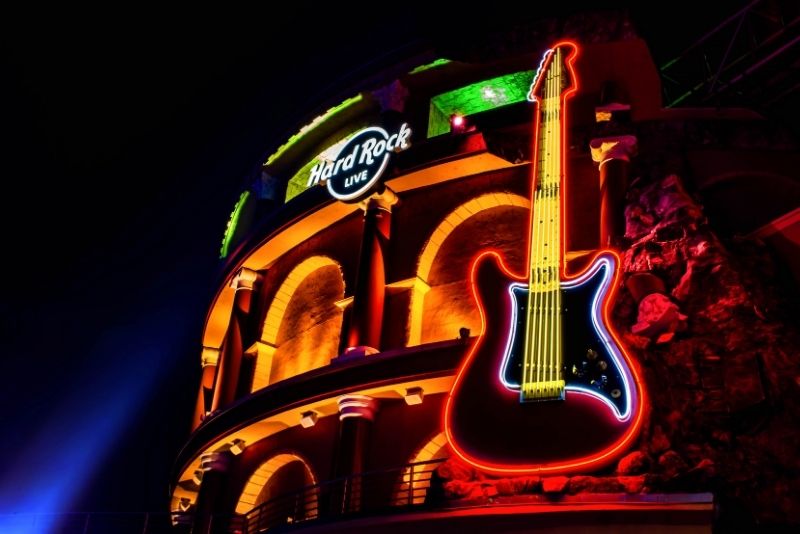 Nested at the core of the world-famous Universal Studios Orlando, it's impossible to miss the Hard Rock Cafe's giant, iconic entrance.
Besides its intriguing rock-n-roll memorabilia and live entertainment, the popular eatery serves up delectable 2- and 3-course menus of classic American fare.
76 – Wet your whistle on a brewery tour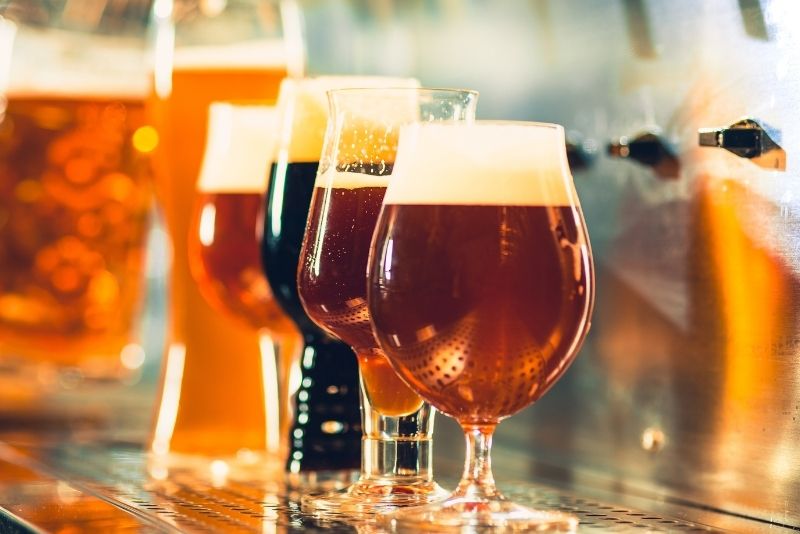 Orlando is quickly jumping on the craft beer bandwagon, with new breweries popping up year after year.
The easiest way to sample all of the local favorites is by joining a dedicated brewery tour — locally-guided adventures typically stop into six popular (and less touristy) locations, with tasting and snacks included throughout.
77 – Escape the crowds at Wekiva Island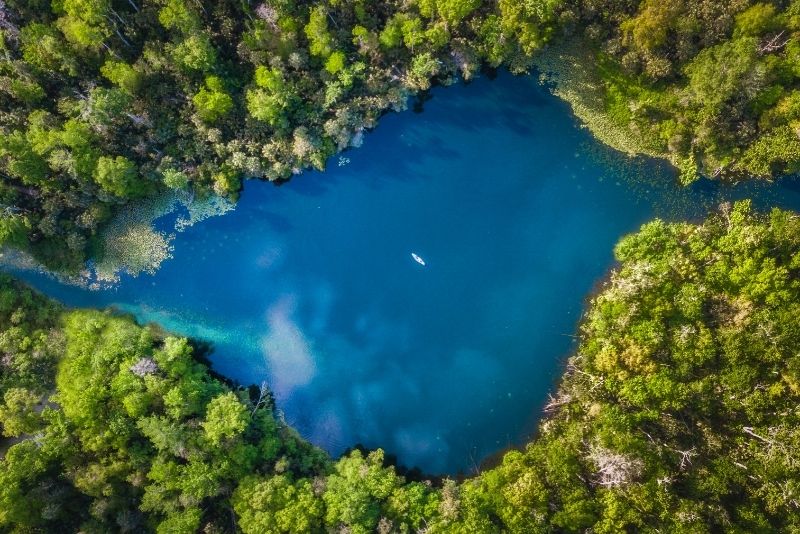 Sick of the large crowds and tourist tropes?
Head off the beaten track with a trip out to the beautiful Wekiva Island, home to a number of relaxing activities.
Rent a canoe, kayak, or stand-up paddleboard; chill on a private cabana; or head to the bar and party to your heart's content.
78 – Ride a jet ski!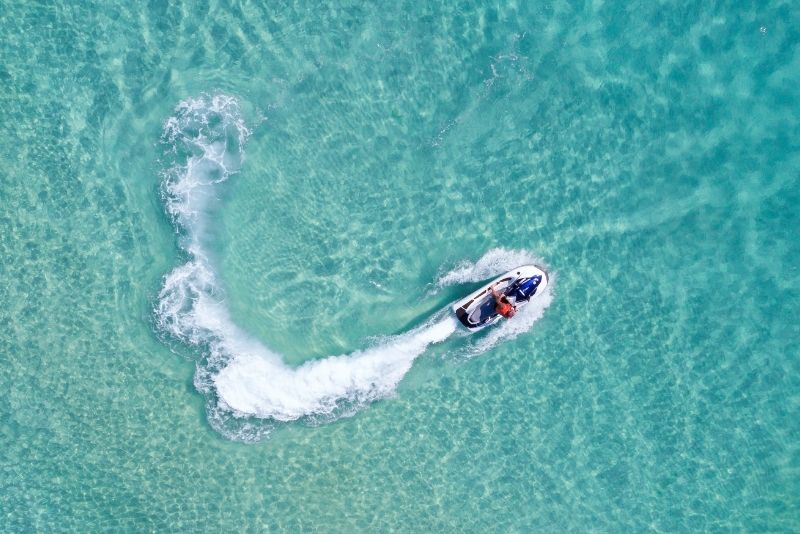 Always wanted to carve through the water on a jet ski but never had the chance?
There's arguably no better place than Orlando to try the high-octane sport for the first time.
A selection of companies are dotted around the Orlando and Kissimmee regions (including within the Disney resort), offering regular, premium, or high-powered jet ski options.
79 – Fly above Orlando in a helicopter tour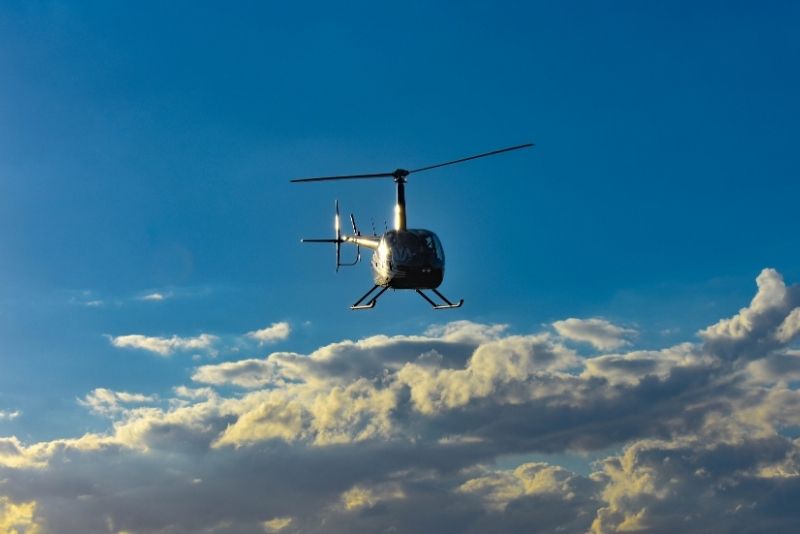 Experience Orlando from an exciting new perspective with a once-in-a-lifetime helicopter ride above the city!
The expert pilots won't just fly you over the city's most notable attractions, they'll also spill heaps of interesting facts about the area and the theme parks while airborne.
80 – Check out the Orlando Science Center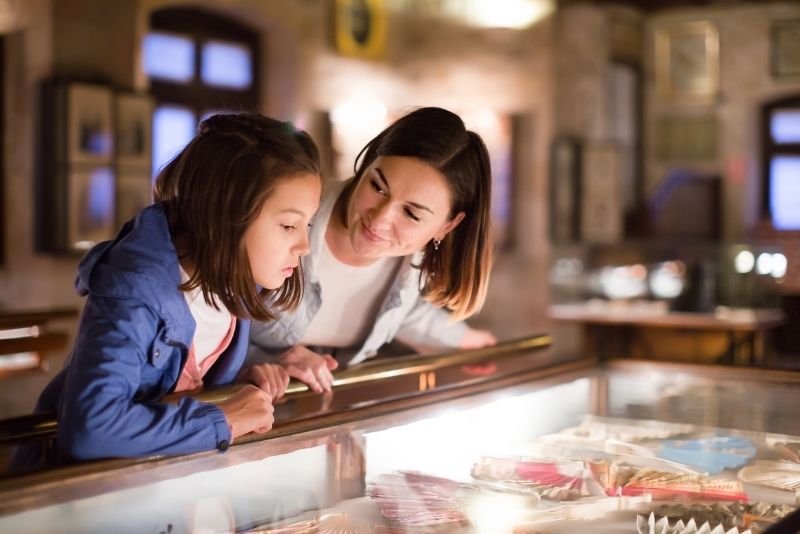 Thanks to four floors of interactive exhibits, live shows, and dazzling displays, the Orlando Science Center has been delighting visitors — kids and adults alike — for over half a century.
History buffs, make sure to check out the Pompeii Exhibit; parents, let the youngsters loose in KidsTown, a collection of hands-on educational displays guaranteed to keep them busy.
81 – Visit the coveted Orlando Museum of Art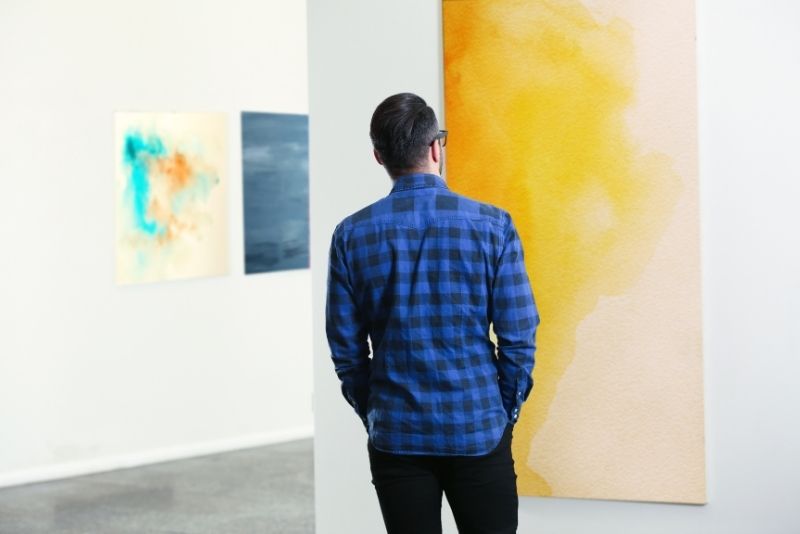 For nearly 100 years, the not-for-profit Orlando Museum of Art has been growing its collection of thought-provoking, international art.
From textiles and pottery to collections dedicated to African, American, and contemporary works, there's no shortage of variety.
The museum sits in Loch Haven Park, right next to the Orlando Science Center, making for the perfect back-to-back indoor itinerary.
82 – Learn and eat at The World of Chocolate Museum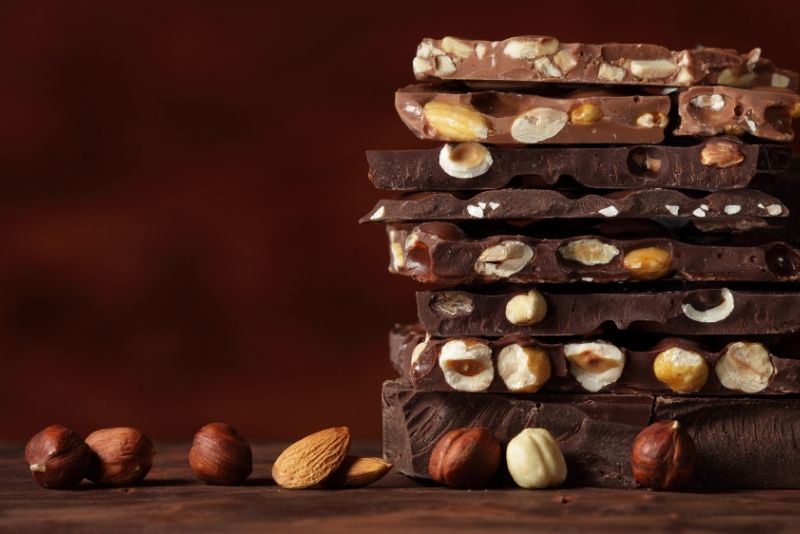 Chocolate lovers, rejoice! Not only will you learn everything this is to know about the history and making process of chocolate, you'll also satisfy your cravings with plenty of samples of tasty treats from all over the world!
Visit The World of Chocolate Museum and don't miss the sculpture section, a photo-worthy exhibition of world-famous landmarks reconstructed with cacao goodness!
83 – Spend a couple of hours at the Morse Museum of American Art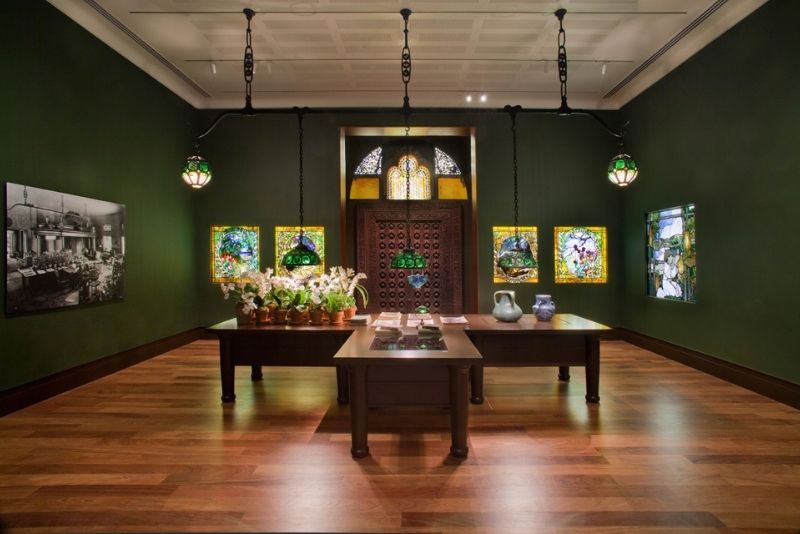 An establishment highly regarded for its outstanding art nouveau collection, the Morse Museum is certainly one of the city's more underrated attractions.
Guests can easily spend 1-2 hours perusing through the artwork, with a notable focus on the Louis Comfort Tiffany exhibition — the most comprehensive of its kind in the world.
84 – See a Broadway show at the Dr. Phillips Center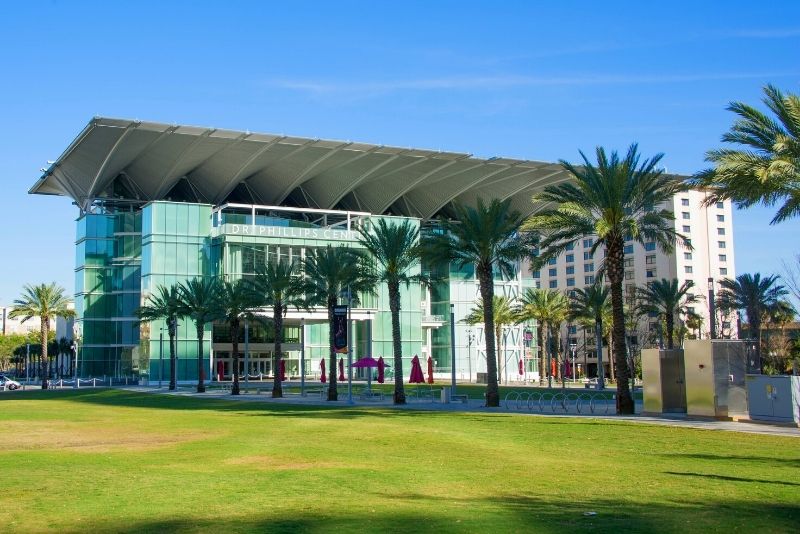 With a diverse range of shows, spanning Broadway-style musicals to cinema screenings, opera evenings, and everything in between, there's an event for everyone at the Dr. Phillips Center for the Performing Arts.
The complex is conveniently located in the heart of Downtown Orlando, which means an abundance of restaurants and nightlife await to make an entire evening of it!
85 – Go axe throwing to unleash some inner rage!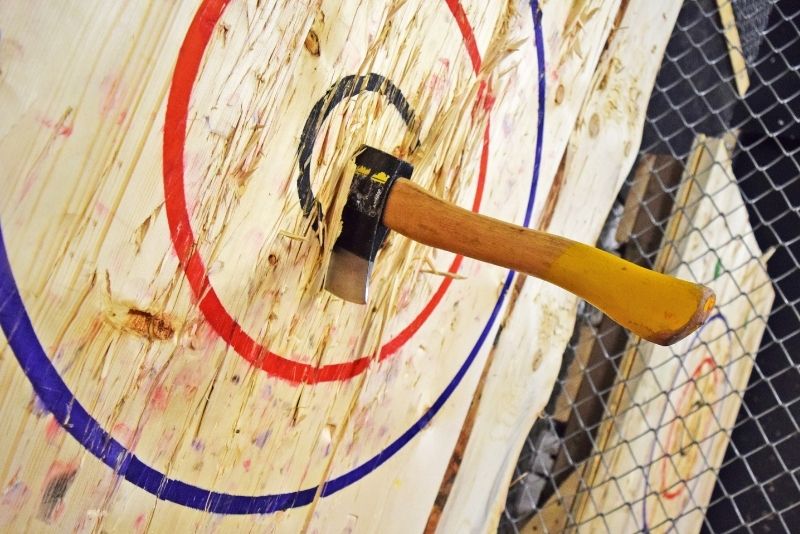 Unleash your inner lumberjack with an hour of fully-supervised axe throwing at the Backyard Axe Throwing League (BATL).
Practice your aim with small and large tools before competing in host-run games against your friends.
BATL knows that hurling heavy objects makes us all a little thirsty, which is why they've set up a fully-licensed bar and eatery.
86 – Spend an afternoon at Main Event Orlando
A beloved family entertainment venue, Main Event offers all the indoor activities we could ever ask for under one roof!
Choose from laser tag, bowling, arcade games, pool, an extreme indoor ropes course, mini-golf, rock climbing, virtual reality sessions, and even karaoke — seriously, is there anything this place doesn't have?
87 – Snorkel at Discovery Cove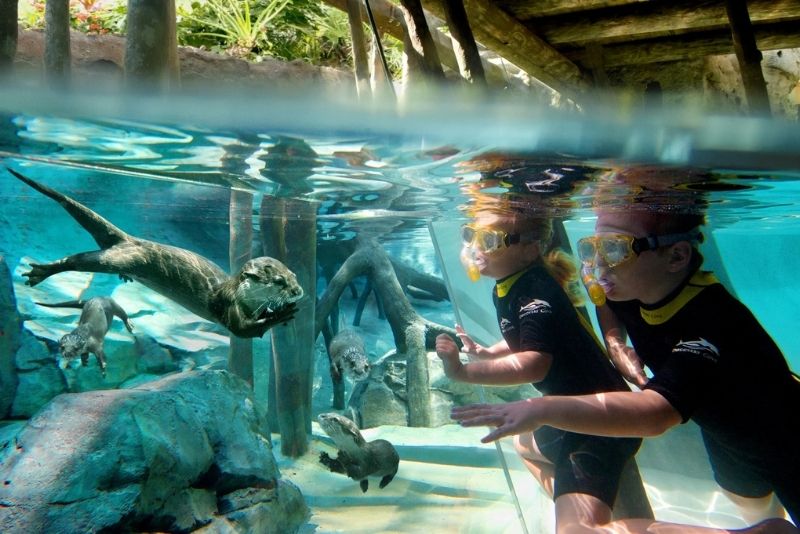 Discovery Cove might be the lesser-known sister park of SeaWorld, but it's certainly not to be overlooked!
At this nature-focused resort, lucky visitors are given the chance to swim with bottlenose dolphins, snorkel with thousands of colorful fish, feed tropical birds, and so much more.
Best of all, everything is included in one ticket, including unlimited food and drink.
88 – Splash into action at Disney's Water Parks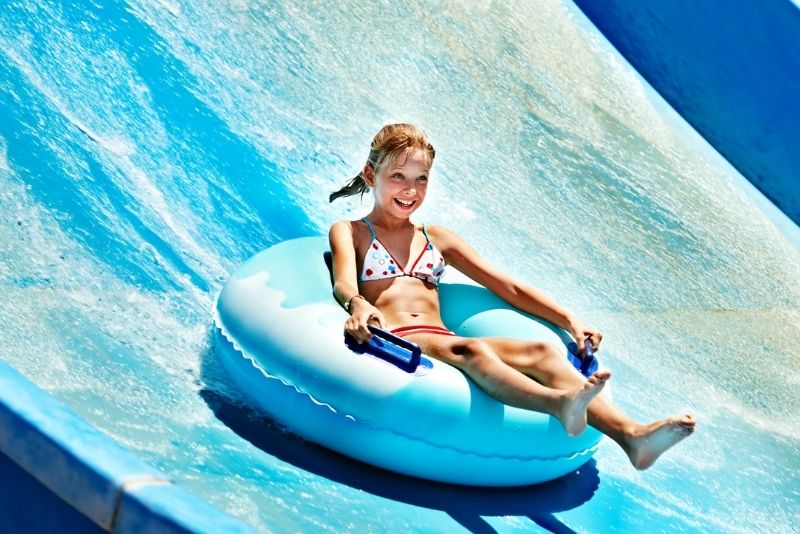 For those sizzling summer days, Typhoon Lagoon and Blizzard Beach, two of the Disney-branded water parks, are exactly what the doctor ordered.
Together, they boast more wave pools, raft rides, water slides, and shaded cabanas than we could ever ask for.
89 – Visit a Christian theme park: The Holy Land Experience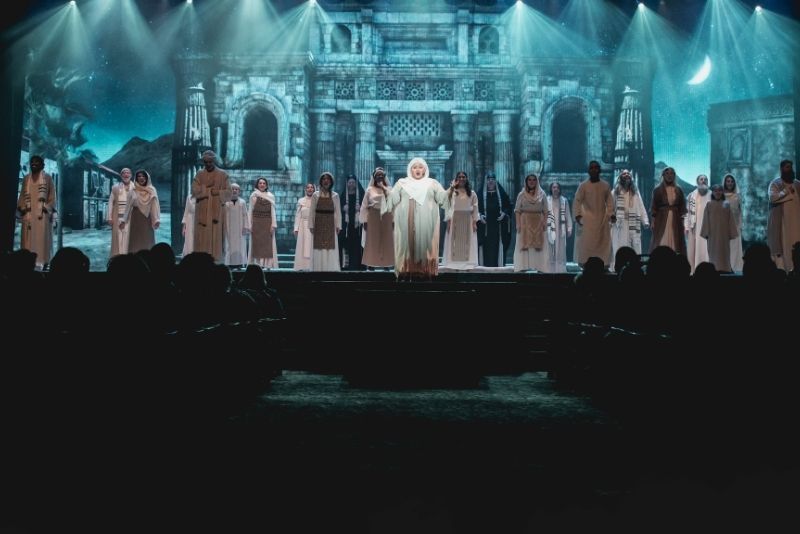 One of the more unique theme parks in the Orlando area, The Holy Land Experience takes history and stories of the Bible and fuses them with interactive entertainment.
The center showcases a combination of rare Biblical artifacts, live shows, and biblical takes on activities like mini-golf and rock climbing at the Smile of a Child Adventure Land.
90 – Stroll down Disney's famous boardwalk
Just a stone's throw from Epcot, the Coney Island-style Disney Boardwalk combines plentiful unique shops with constant entertainment and bustling nightlife.
Along the quarter-mile promenade sit an array of dining opportunities, spanning everything from multi-course fine cuisine to on-the-go hot dogs and pizza windows.
Keep an eye out for street performers and try your hand at a carnie game or two!
91 – Cheer for Orlando City SC at Exploria Stadium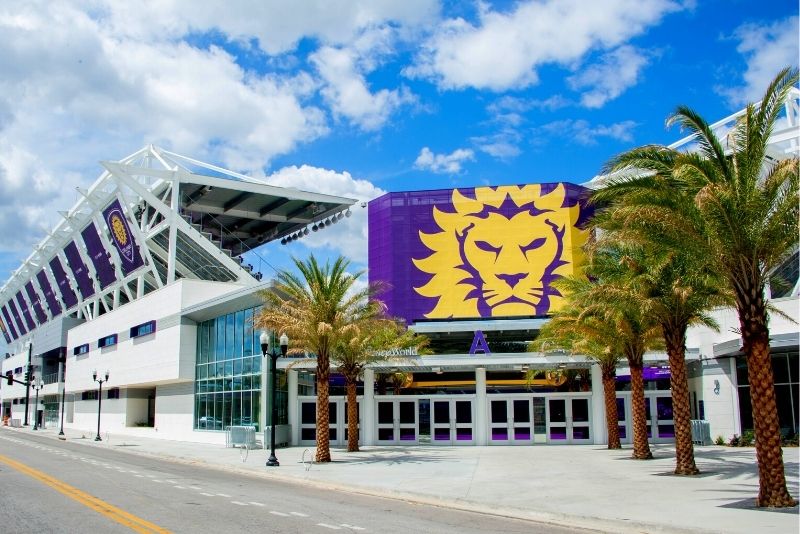 While football and basketball might bear the brunt of the spotlight in terms of American sports, soccer fans are as passionate as any, and the atmosphere at an Orlando City SC soccer game will prove it.
Regular season matches typically run from March through to October, held at Exploria Stadium.
92 – Have fun at Nona Adventure Park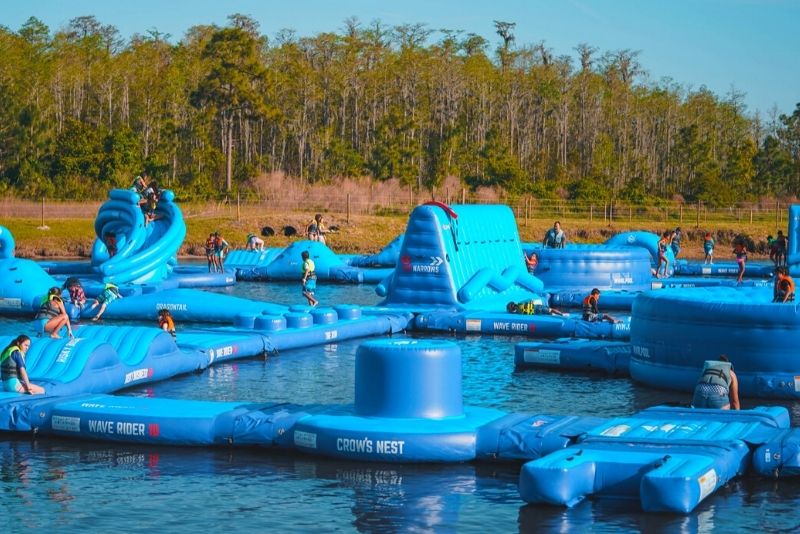 For proof why Orlando is often considered the so-called 'water sports capital of the world', look no further than Nona Adventure Park.
This inflatable aqua park is the first of its kind of Central Florida, and comes accompanied by a 60-foot climbing tower, intricate ropes course, and a dedicated wakeboarding arena.
93 – Meet the locals at the Winter Park Farmers' Market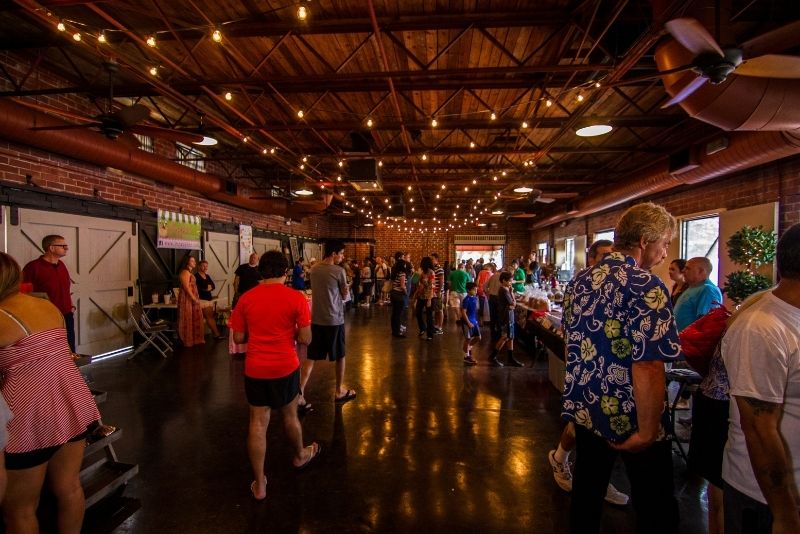 Held in a charming, repurposed train depot, the Winter Park Farmers' Market is the local go-to for fresh produce.
Fortunately, the market's popularity hasn't reached astronomical heights for tourists just yet, meaning that you can idle from vendor to vendor at your own pace, sampling scores of high-quality fruits and veggies.
94 – See all that International Drive has to offer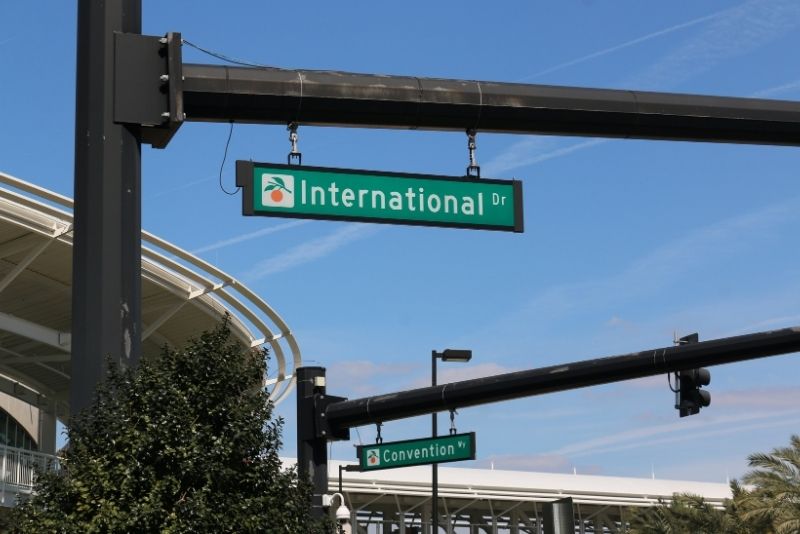 Home to plentiful shopping, entertainment, and dining opportunities, International Drive serves as the connector between all of Orlando's major theme parks, making it one of the busiest tourist hubs in the country.
For an unmatched, sky-high view of I-Drive and the theme parks beyond, jump on The Wheel at ICON Park.
95 – Spend a day on a world-class golf course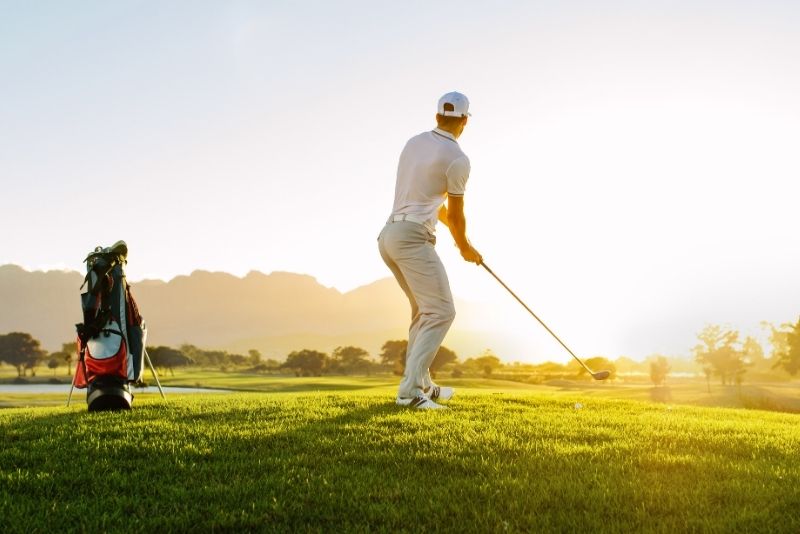 If putt-putt just doesn't cut it, Orlando is central to countless full-sized, lush fairways. The Shingle Creek Golf Club, Ritz-Carlton Golf Club, Tranquilo Golf Club, and Southern Dunes Golf Club all have their praises sung, but they're far from the only options.
To make it hassle-free, most hotels are happy to arrange transport to and from the greens.
96 – Eat at the city's best restaurant: The Melting Pot
If you've only got time for one dine-in restaurant, make it The Melting Pot, a venue famous for its specialty cheese, chocolate, and broth fondues.
Impressively, this revered eatery holds the coveted title of Orlando's very best restaurant (TripAdvisor), as voted by thousands of happy customers.
For a cheesy overload, the Quattro Formaggio awaits.
97 – Dance to warm up at ICEBAR Orlando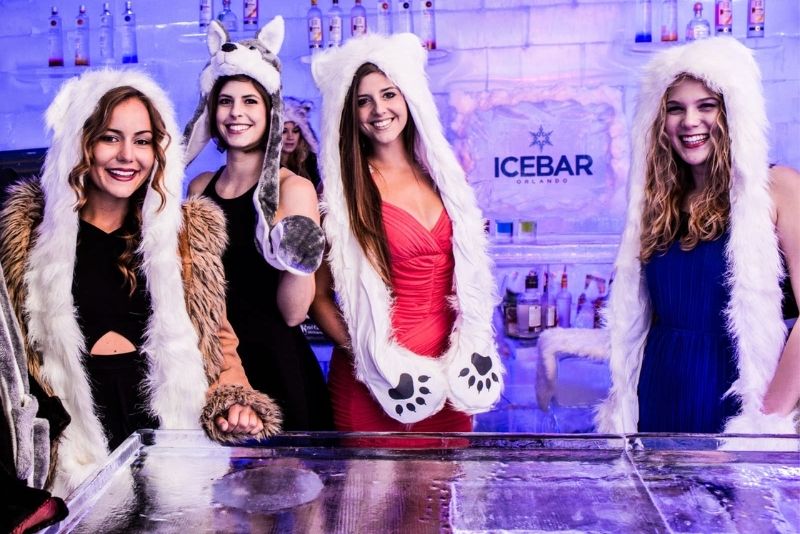 Sick of roasting in the Floridian heat? Then there's no better medicine than a cold beer in an even colder bar. ICEBAR, true to its name, is the world's largest bar constructed entirely from ice, kept cold in a below-freezing room.
With stunning lights, great music, and intricate frozen sculptures, it's like stepping into a booze-filled winter wonderland.
99 – Pamper yourself in an Orlando spa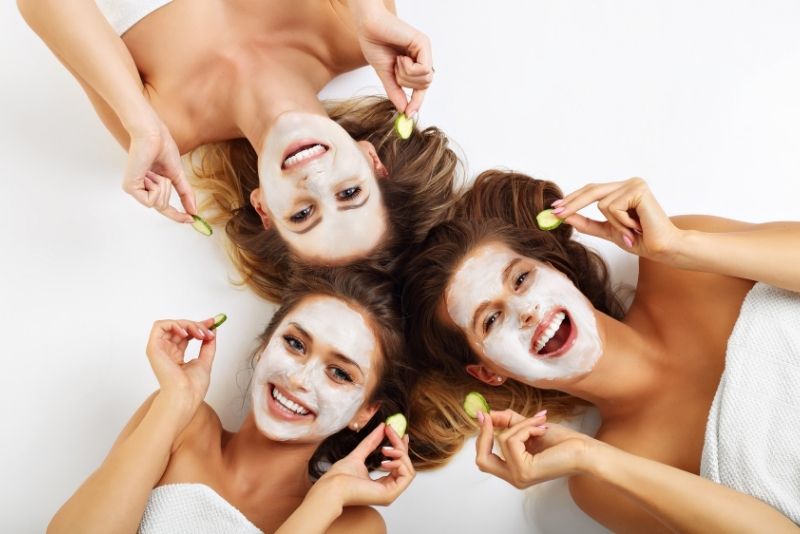 For when those legs have become weary after days of walking around theme parks, a day at the spa absolutely does the trick.
Get a massage — either Swedish, reflexology, deep tissue, or hot stone — before a cleansing facial or a session of yoga.
Whatever your idea of perfect relaxation, there's always the chance to find a discount online.
99 – Fell the nostalgia at Player 1 Video Game Bar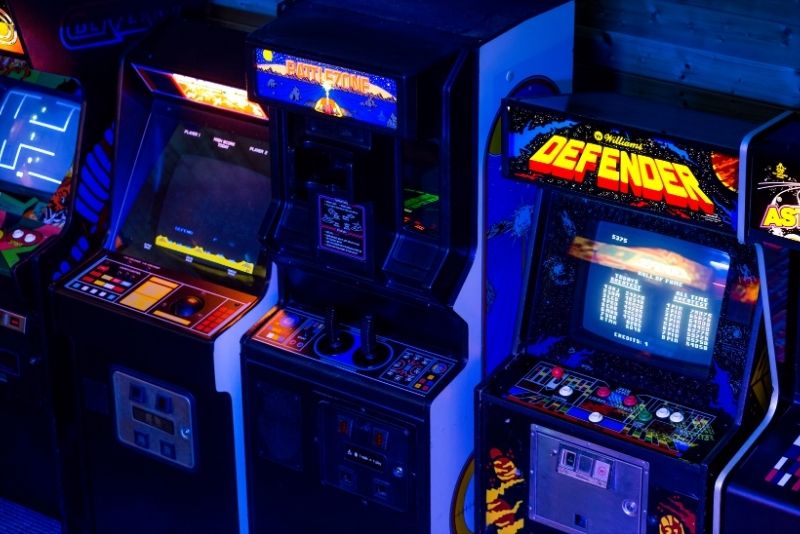 Fitted wall to wall with retro arcade games, pinball machines, and consoles, Player 1 really is a gamer's paradise.
The nostalgia will be flowing, and with a fully-stocked bar, so will the drinks. Make it part of the bar-hopping route or spend an entire night here, either way, it's an awesome time!
We hope you have enjoyed our selection of fun things to do in Orlando. Do you know other fun places to visit? Do not hesitate to comment below and share the fun!
If you are vising other cities in Florida, you might be interested in these articles: