Beaches? Tick. Nightlife? Tick. Proximity to some of the world's most exciting theme parks? Double tick.
Tampa might not be Florida's largest city (Jacksonville), nor its most famous (Miami), but its list of things to do is as diverse and intriguing as any — throw in the endless amount of activities within striking distance in places like Clearwater and Orlando (some of which we'll touch on today), and the list truly does become endless.
Whether you're searching for a trip full of thrills, relaxation, food, or fun, Tampa has got you covered.
1 – Meet the penguins at Florida Aquarium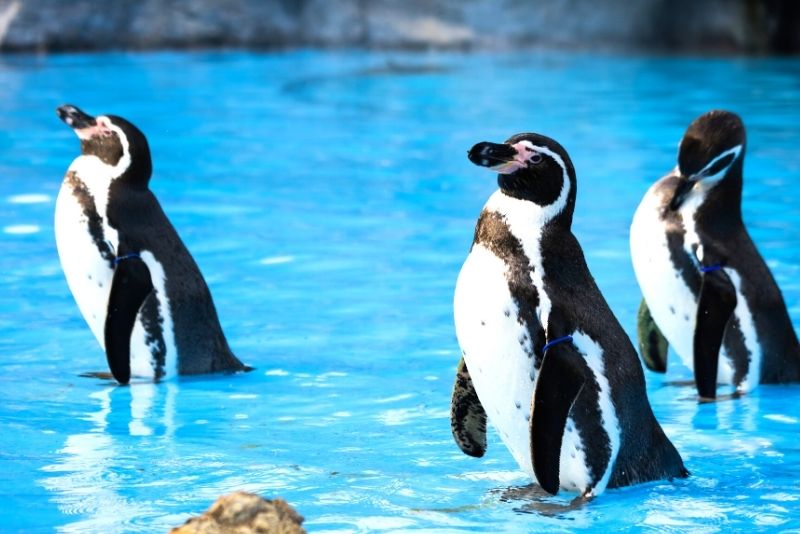 Fun for all ages, the aquarium is a journey of all kinds of marine ecosystems, from freshwater springs to the expansive Florida Keys!
As you pass through the sections, you'll find exhibits of wetlands, beaches, and a coral reef housing a myriad of vibrant sea life.
The highlight, of course, is Penguins: Backstage Pass, where visitors get close enough to see the cute critters waddle, eat and shake their tail feathers!
2 – Ride a roller coaster and go on a safari at Busch Gardens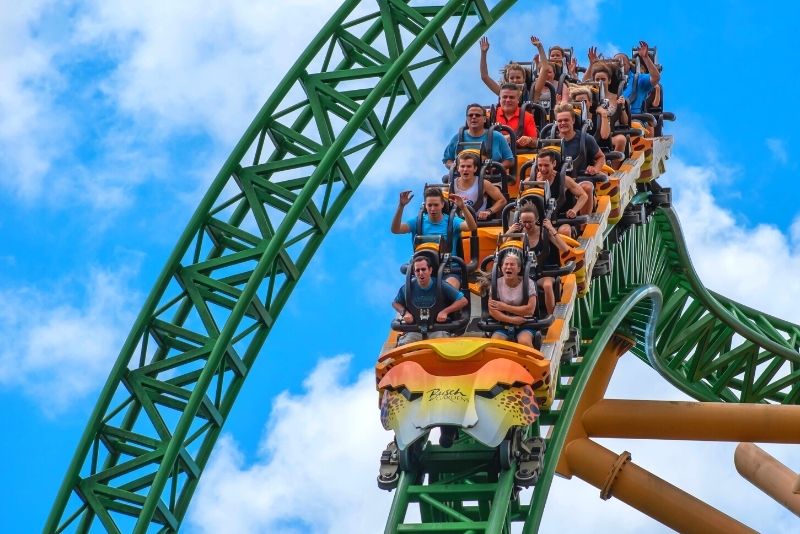 Where a zoo meets an amusement park, travelers love the 65-acre Serengeti Safari, a popular attraction complete with over 200 species.
With so many creatures to see, you might be spoiled for choice — so if you need help deciding, you can't go wrong with hippo, elephant, and kangaroo tours!
Adrenaline junkies, make a beeline for the Iron Gwazi — the world's fastest and steepest Hybrid Coaster.
On top of that, between February and April, the gardens host the delicious Food & Wine Festival!
3 – Wine and dine during ZooBrews at ZooTampa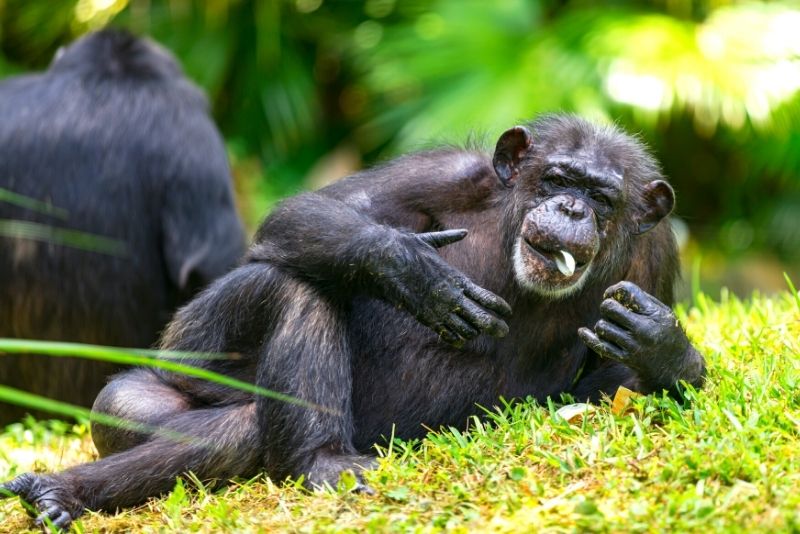 This popular zoo has plenty of animals, but offers plenty more than just your typical furry friends.
Toddler Tuesdays are a hands-on hit with younger visitors; fitness in the wild moves the yoga studio to the African savannah; and ZooBrews is a one-of-a-kind fundraising event with bottomless food and drink, live music, and the chance to meet some cute and cuddly animals!
4 – See the riches of old Tampa at the Henry B. Plant Museum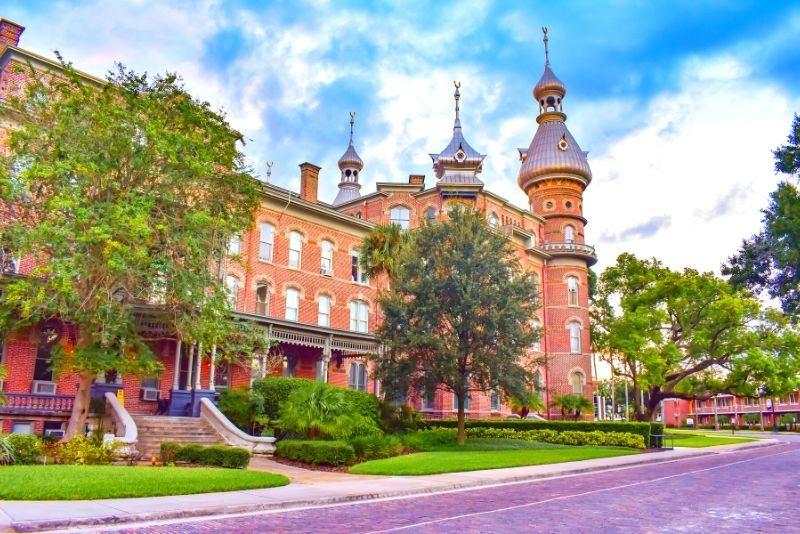 This stunning 19th-century building will captivate you before you even step inside — once in the front, door, the vast array of ceramics, art decor, paintings, sculptures and opulent furniture on display (dating back to the early 1800s) just make it so much more special.
For history and art buffs, put this on your list of things to do in Tampa. After all, it was Plant's vision and riches that launched Tampa to stardom.
5 – Sample the culinary delights of Ybor City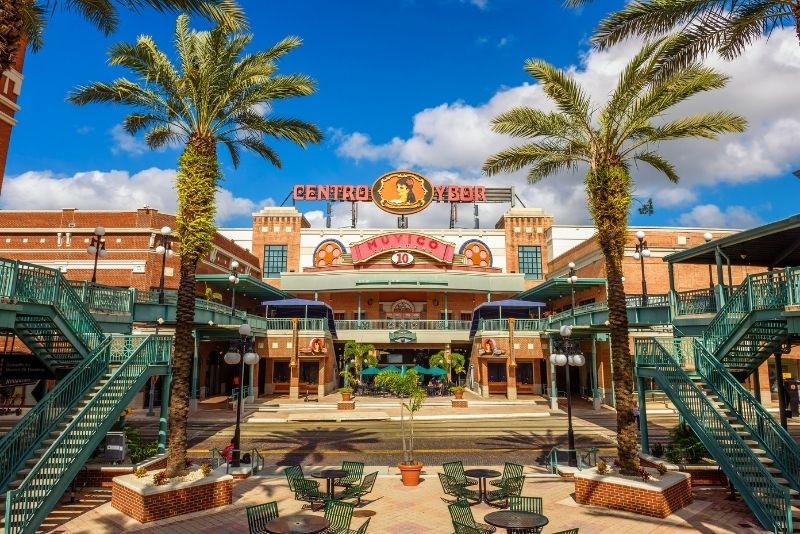 The lively Cuban/Latin-inspired Ybor City is a delightful part of Tampa; travelers love taking in the sights and smells of the neighborhood, but it's the tastes that will truly dazzle!
On this three-hour walking tour, get ready for 4-6 food and drink tastings in between points of interest in Ybor City!
6 – Race down the speedway at Grand Prix Tampa Family Fun Center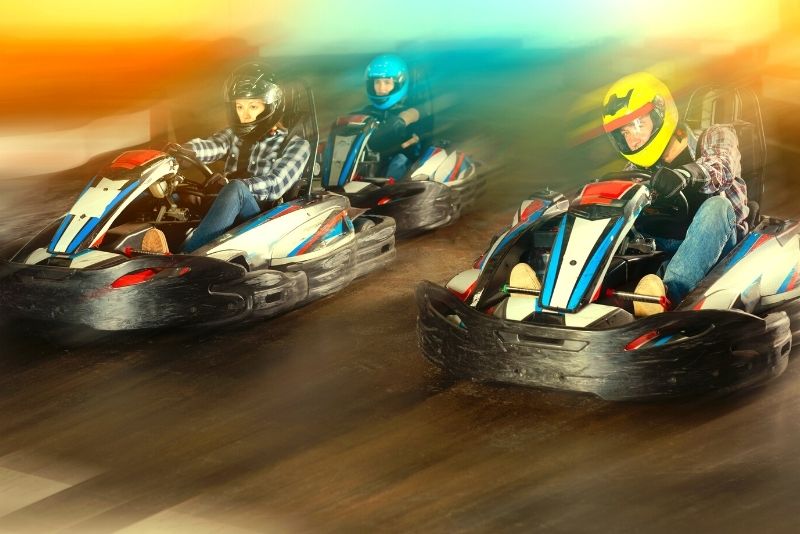 With something for the whole traveling family, fun is never far away at Grand Prix Tampa.
Rev your kart at the whirlwind Big Track, putt your way through a fairytale at mini-golf, conquer the ropes course, beat the high score at the Castle Arcade, bounce around at Turbo Bungy Dome, or become Babe Ruth at the batting cages!
7 – Ride a hop-on-hop-off craft brewery tour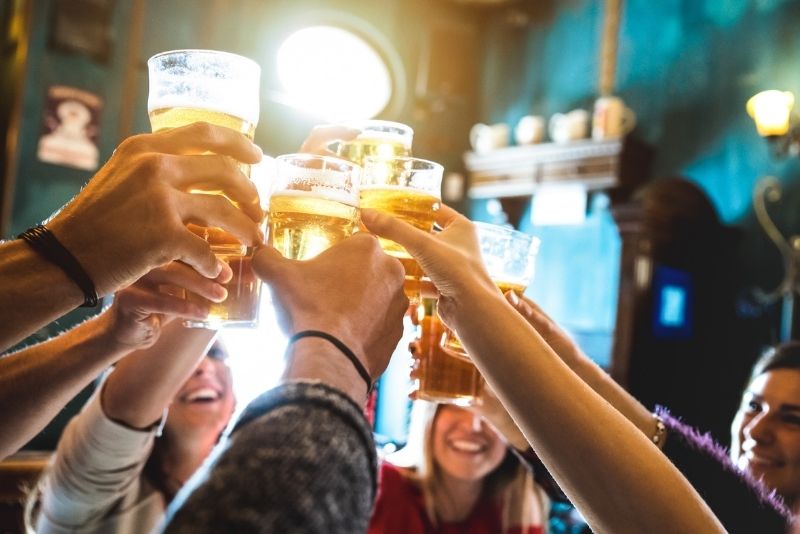 Who's ready for a drink?
Hop on the bus where a friendly, designated driver stops at a dozen different breweries, restaurants, and bars around Tampa.
Stop wherever, and whenever you like!
Visitors can't get enough of Cigar City Brewing, a local favorite that offers everything from tangerine sour ales to imperial porters (which pack a punch), along with a cheeky handmade cigar or two!
8 – Captain a speedboat at Tampa Bay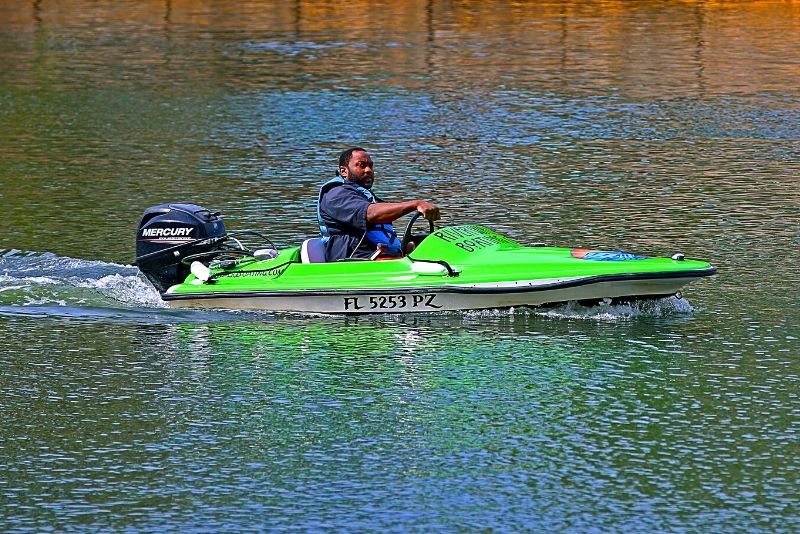 Tampa and boats go together like peanut butter and jelly, so why not step up to the helm, open the throttle and feel the thrill speeding through the iconic bay with great views of Tampa?
Your guide will be with you, pointing out attractions like Fort de Soto Park, and will help you spot local wildlife like dolphins and manatees in the waters below.
9 – Bring your own cocktails on a floating Tiki Boat bar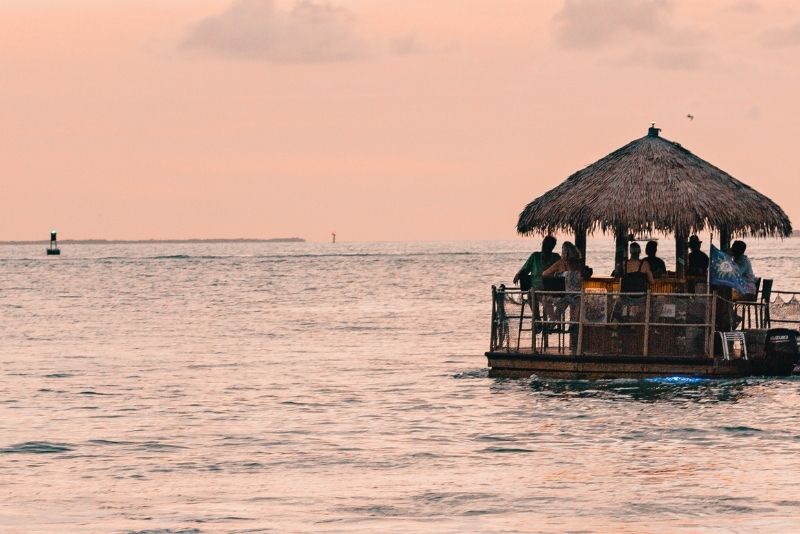 A floating BYO tiki bar? Sign us up!
The bar floats down the Hillsborough River, winding by the Riverwalk and through downtown Tampa — so you know that the views are extraordinary!
The boat is decked out with ice in the coolers and Bluetooth speakers — just bring the snacks, drinks, and good vibes for a great night out.
10 – Head out on a dolphin-watching cruise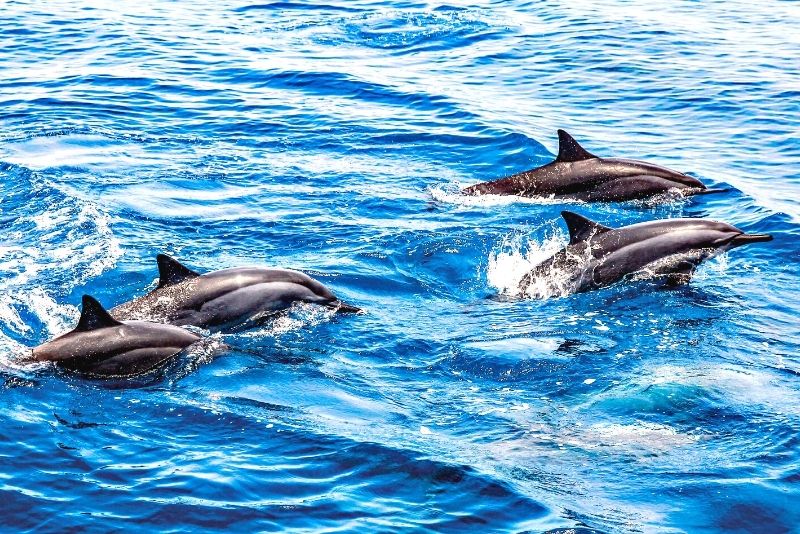 Tampa Bay is brimming with sea-life, so cruises and marine tours are always considered some of the best things to do in Tampa!
Typically 90-minute cruises will take you into the dynamic Tampa Bay ecosystem, exploring its plethora of wildlife including bottlenose dolphins, turtles, manatees, exotic birds, and more.
Get your cameras ready — not just for pictures of the wildlife, but also Tampa's glamorous seaside estates!
11 – Go skydiving… indoors OR outdoors!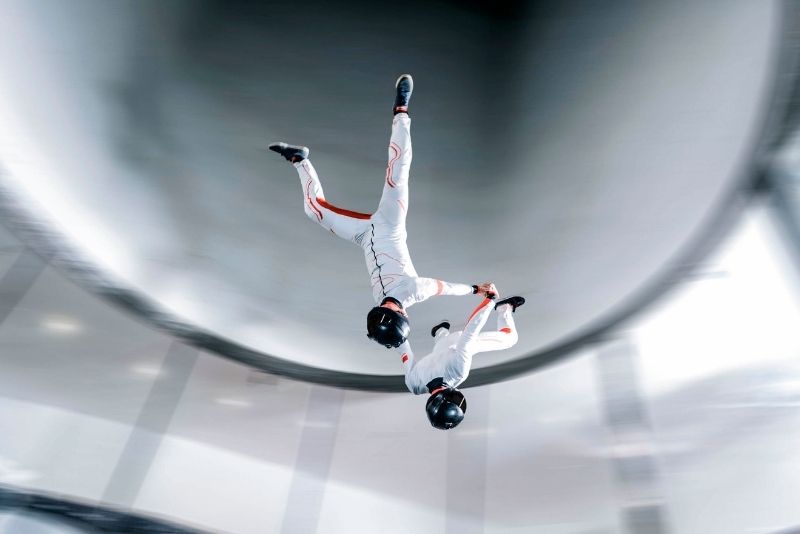 Stroll into iFLY and feel the adrenaline rush of free-falling in an 800-horsepower indoor wind tunnel!
Indoor skydiving is easier on the wallet, but if you want to step it up a notch and free-fall for real, head to Plant City and take a deep breath before you jump from 11,000-feet for a heart-stopping freefall and breath-taking panoramic views.
12 – Soar over Tampa in a hot-air balloon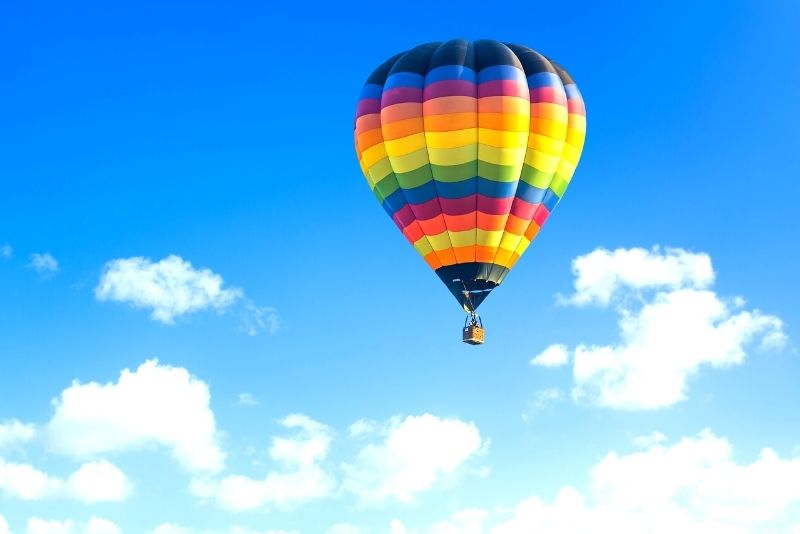 Take to the skies just before dawn and see the famous Florida sunrise over Tampa — trust us, it's worth the early wake-up!
You'll never forget what it's like to see Tampa basking in the sunrise from the clouds, but if you need more convincing, there's also a champagne toast waiting for you when you land.
13 – Take the controls of a seaplane over Clearwater Beach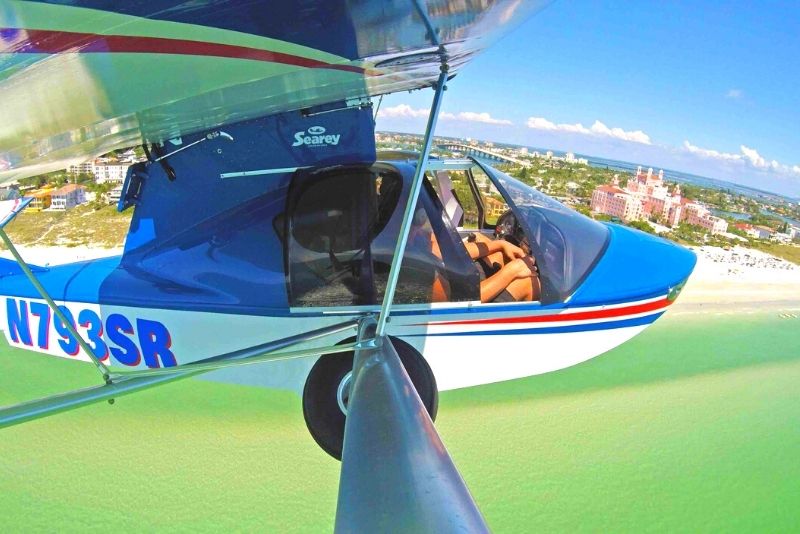 It's one thing to fly over the waters of Clearwater Beach and admire the views, it's quite another for the pilot to hand you the controls!
After your pilot gets you off the ground, you're slowly introduced to the controls until you can fly level, turn, climb and finally, descend!
This flight will be anything but plain.
14 – Sail into the Clearwater Beach sunset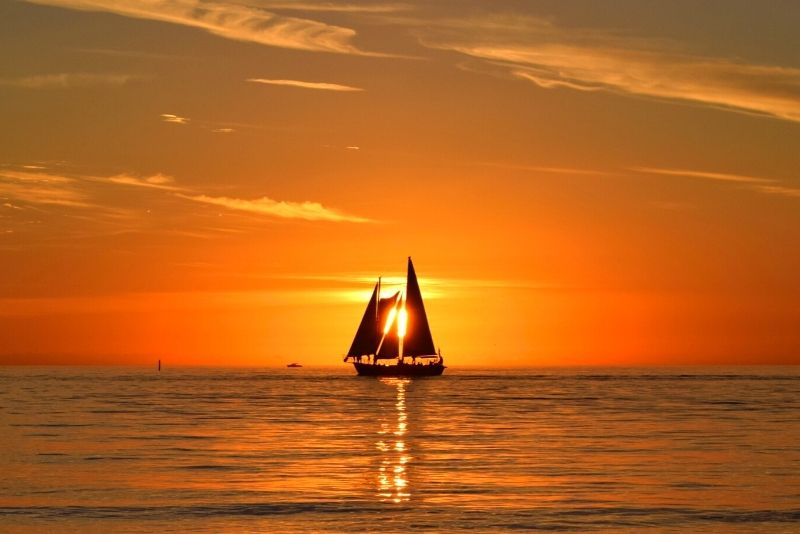 The stunning sunset over the Gulf of Mexico is simply unforgettable and there's no better place to take it in than offshore Clearwater Beach.
When the engine turns off and the boat is under sail power, the hypnotic sounds of the water lapping on the boat under the sunset and with the Tampa skyline in the distance are truly magical.
15 – Experience the magic of Walt Disney World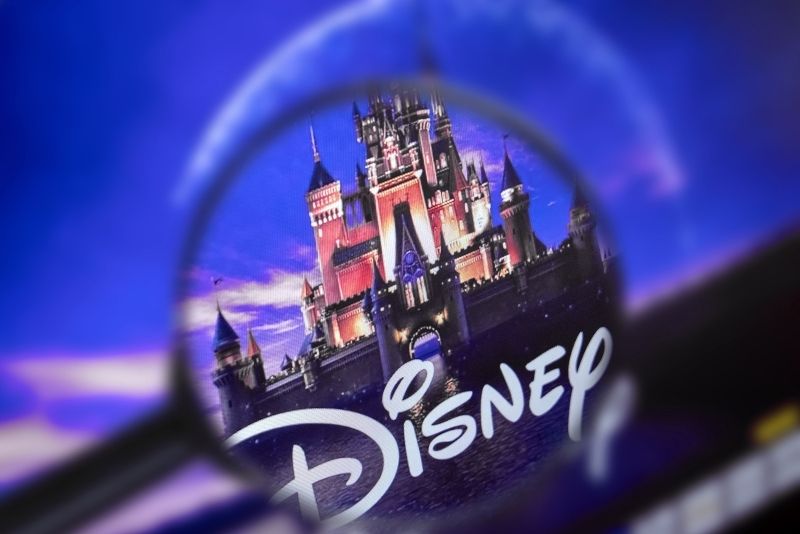 Where to start? Disney World contains four theme parks, two water parks, and a plethora of other attractions including golf and shopping.
By far the most famous theme park on the planet, whether you're six or sixty, no trip to Florida is complete without a trip to the Mickey mouse house.
If you're after thrills, make a beeline for the vertical drop of the Tower of Terror at Disney's Hollywood Studios.
16 – Board your own private Funship for the day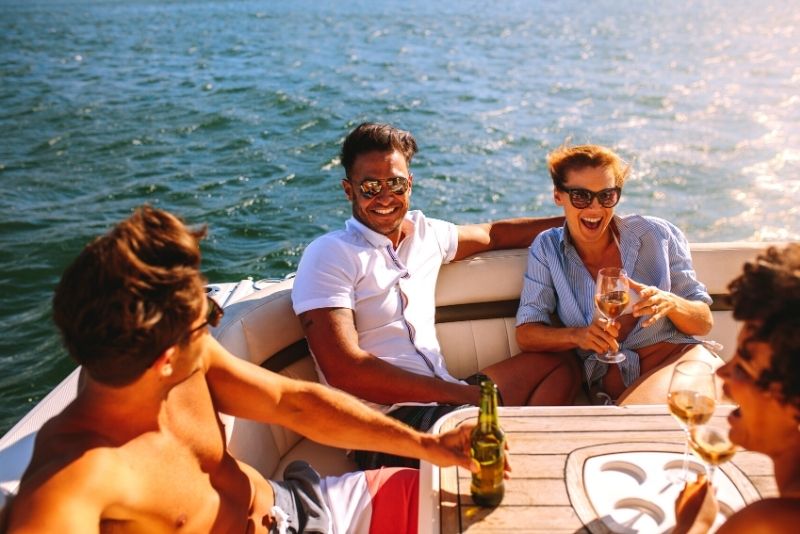 The Funship, complete with onboard slide, offers half and full-day charters for up to 8 passengers.
The full-day experience takes you to wild dolphins and secluded barrier islands, making it perfect for families or groups of friends to enjoy a day out around Tampa.
Don't miss the chance to go snorkeling and swimming too, or simply relax on the helm and soak in the sun.
17 – Dine on a luxury yacht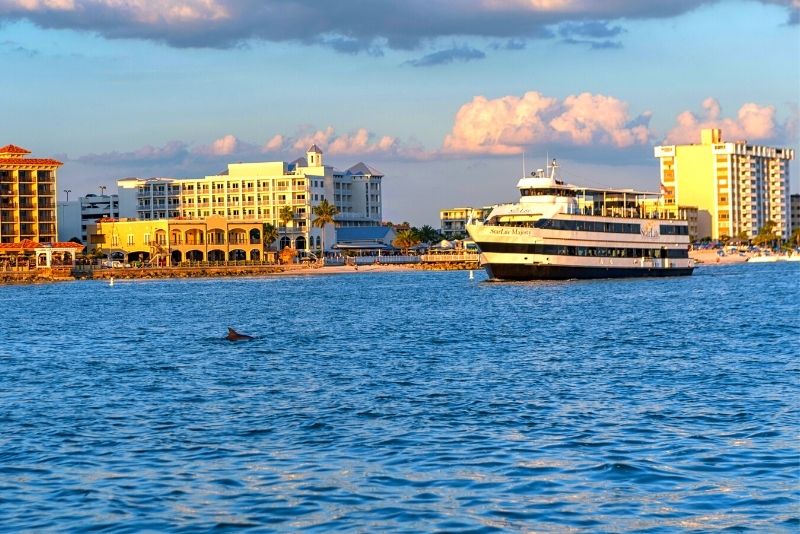 An activity for the romantics, the StarLite Majesty's indoor and outdoor seating areas offer stunning views, while the three-course dinner onboard is nothing short of delectable.
After taking in the sights of Tampa Bay in the sunset and listening to the live music, grab a drink at the bar and stroll along the deck or dance the night away!
18 – Take a helicopter tour from Tampa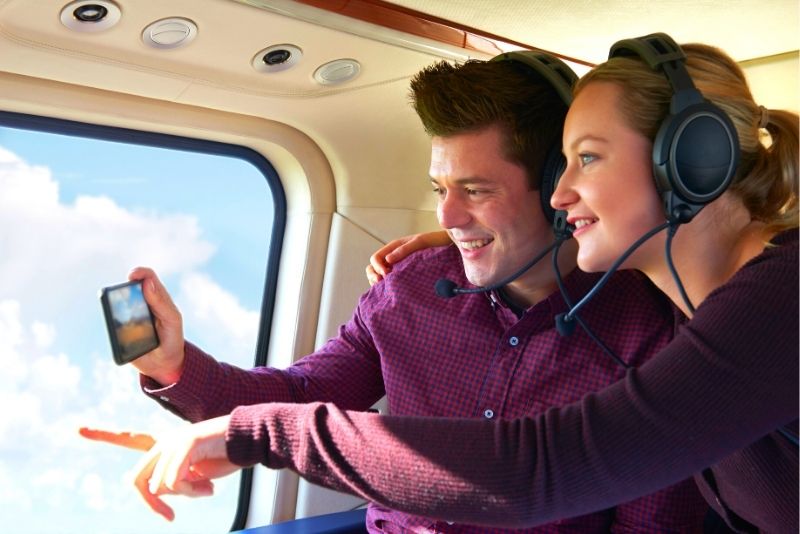 Take off from Tampa and fly over the historic Sunshine Skyway Bridge and the white sands of Clearwater Beach!
But the stunning views don't stop there: fly over the pink beach palace of Spa Oceana, the sporting fortress that is Tropicana Field, and plenty of nearby paradise islands.
19 – Go fishing in Tampa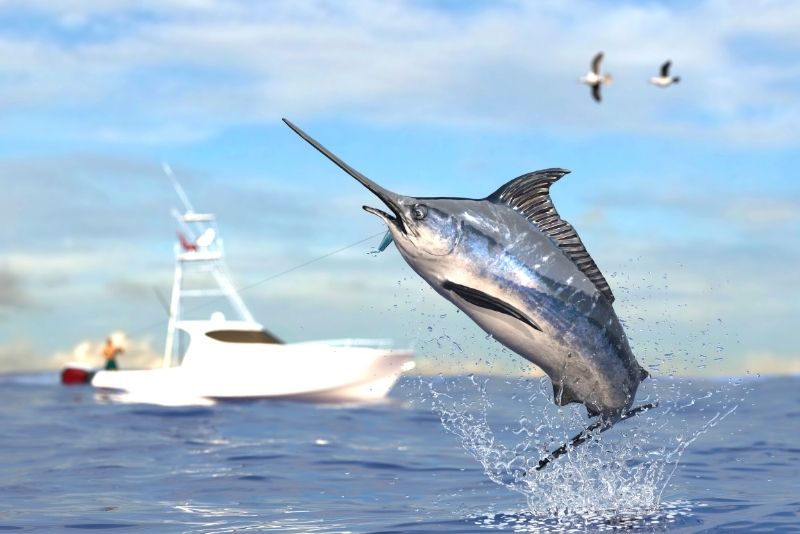 Fishing folk, get excited: there are more than enough great places around Tampa to cast your line!
At Davis Island Dog Beach, there's a great mix of inshore and nearshore species, otherwise, you might find the Tampa Riverwalk a little closer.
Redfish and trout are common (and delicious) catches, but if you're looking for something trophy-worthy, try your luck reeling in a tarpon weighing up to 200 pounds.
20 – Snap a picture with a turtle at Clearwater Marine Aquarium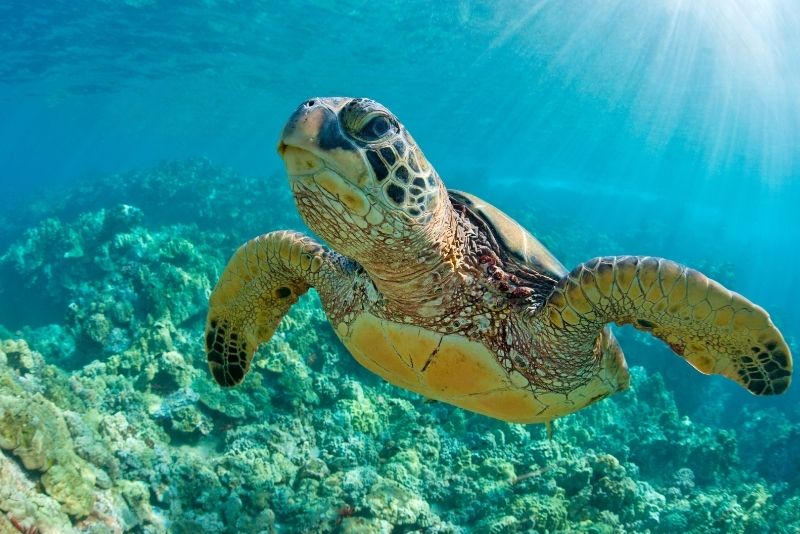 With turtles, sharks, otters, stingrays, pelicans, and so much more, exploring the aquarium regularly leaves visitors fascinated and satisfied.
For that upgrade experience, travelers love getting up close to the turtles — the adorable critters might be slow-moving on land, but the way they effortlessly glide through the water is nothing short of magical. With a professional photographer by your side, a perfect souvenir is guaranteed.
21 – Let the children play at Glazer Children's Museum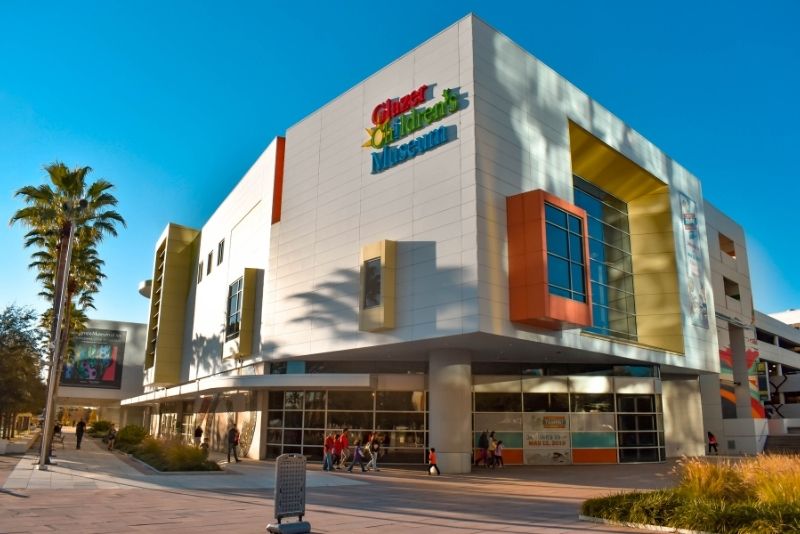 As any parent will attest, Glazer is one of the best things to do in Tampa for children, with younger travelers limited only by their imaginations as they explore the creative space.
It's amazing watching kids learn without classrooms as they build fortresses, learn to cook pizza, create artistic masterpieces, work as a banker, and be heroic firefighters all in one afternoon!
22 – Wander with the dinosaurs at Dinosaur World Florida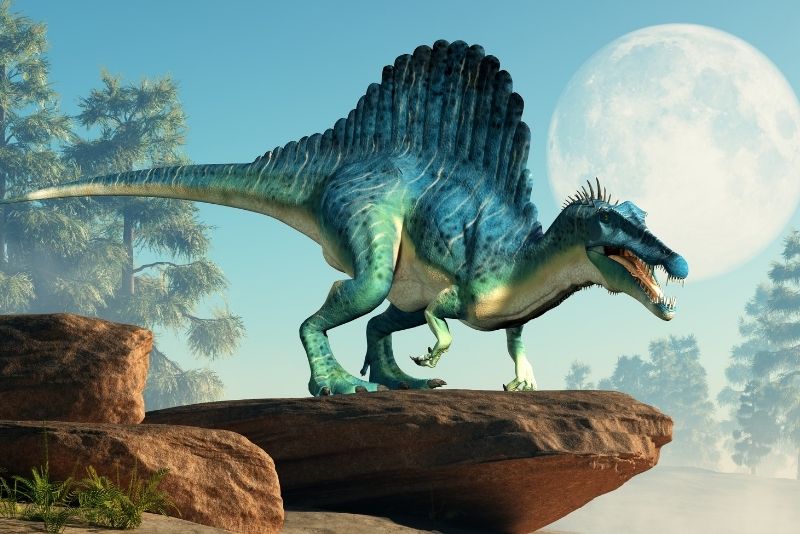 With hundreds of life-sized dinosaurs and interactive outdoor exhibits, you'll feel like you're in Jurassic Park!
Younger visitors will love the energetic dinosaur playground, while anyone wanting to get their hands a little dirty can be an archaeologist at the Fossil Dig and Bone Yard — you get to keep what you find, including real dinosaur teeth!
23 – Ride the Solar Vortex at Adventure Island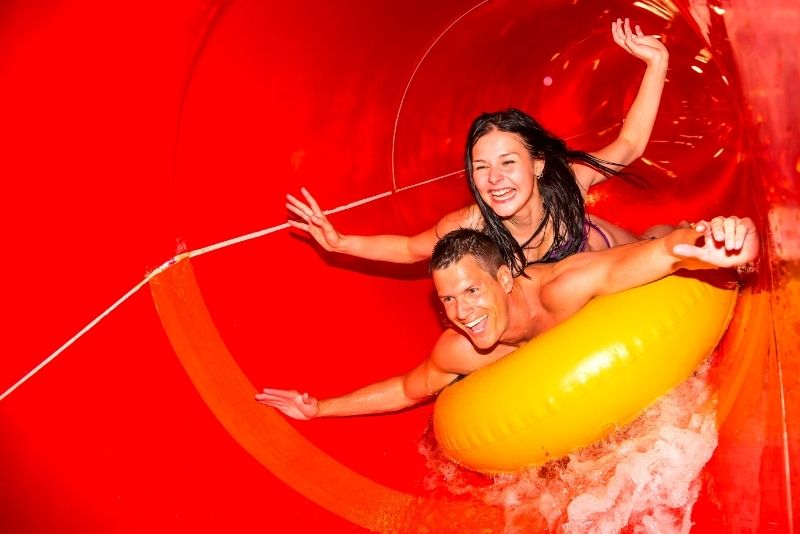 In between the child-friendly splash areas and expansive waters to relax with sunglasses and a good book, Adventure Island has some great thrill rides on offer.
Waves of water and adrenaline will wash over you at the free-fall in Vanish Point, the open flume Calypso Coaster, and the Solar Vortex – the nation's first dual tailspin waterslide!
24 – Unleash your inner child at the Museum of Science & Industry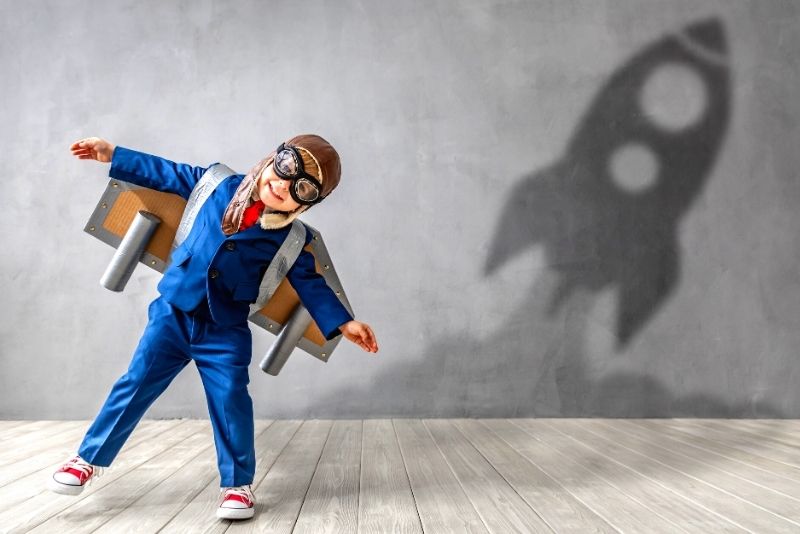 This hands-on scientific playground will captivate travelers of all ages!
Among the hundreds of activities available, youngsters love the Saunders Planetarium's tour of the night sky and Connectus, which brings the world of tomorrow to you today.
For more adventurous visitors, check out the Sky Trail Ropes Course and Virtual Reality Simulator.
25 – Meet lions and tigers at Big Cat Rescue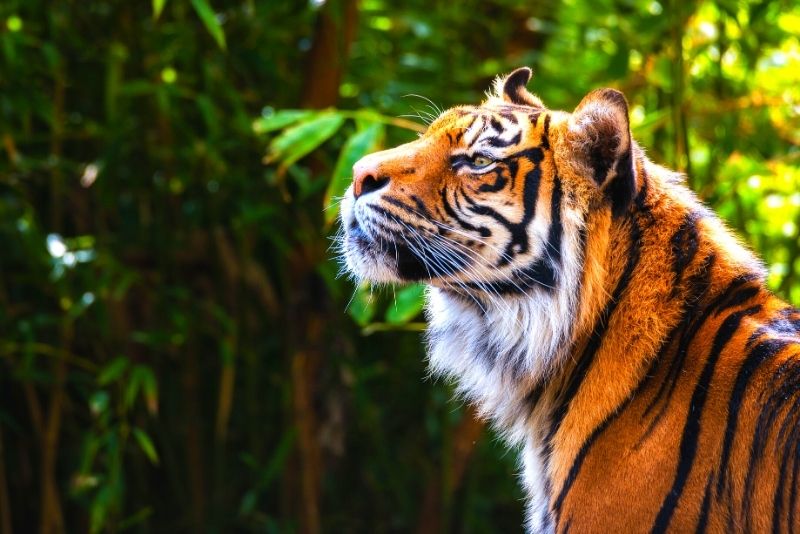 Don't come here looking for Joe Exotic!
This colossal sanctuary prides itself on caring for big cats by rescuing the orphaned and mistreated.
The upshot for travelers is that they can come to support the excellent cause while meeting the lions, tigers, cougars, jaguars, and other exotic beasts living happily in its care.
26 – Stroll Tampa Riverwalk at nighttime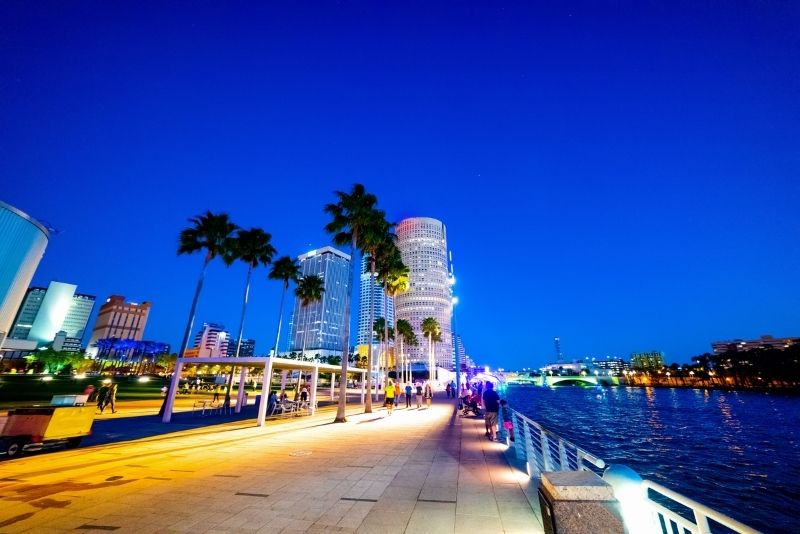 The Riverwalk is a bundle of fun to explore.
Among the amazing views, the Riverwalk boasts restaurants, bars, museums, and various festivals throughout the year – but it's post-sunset that you'll find it at its most captivating, when dressed in the Tampa lights.
Another must-see is the Curtis Hixon Park, a beloved slice of nature complete with water fountains, and, during winter, an ice-skating rink!
27 – Hike the boardwalk at Lettuce Lake Regional Park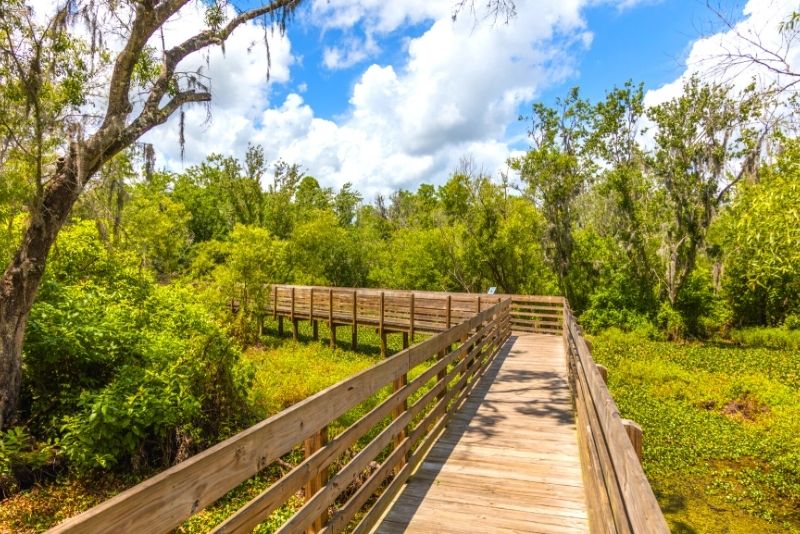 Adjoining the Hillsborough River, this natural oasis is teeming with hardwood forest, really showing off what Florida's nature scene has to offer.
Start your day with a quiet picnic, with a stunning natural backdrop, before moving onto the 3,500-foot boardwalk.
Here, you'll find an observation tower on the river as well as canoe rentals.
28 – Watch the Tampa Bay Lightning at Amalie Arena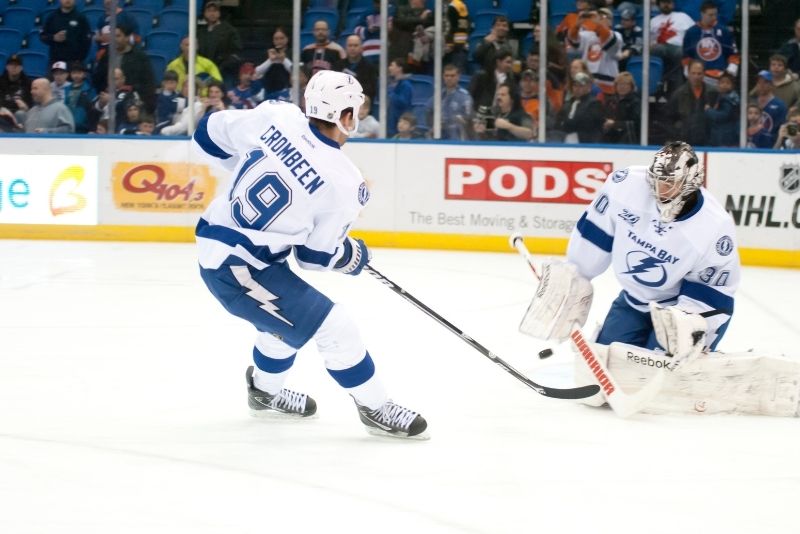 The waterside Amalie Arena hosts plenty of concerts and sporting events, but the best show of them all is the local hockey team, who, after its 2020 Stanley Cup victory, is absolutely dominating on the ice!
Seeing the locals cheer on the Lightning is electric; there's simply nothing else like it.
29 – Watch the Tampa Bay Buccaneers at Raymond James Stadium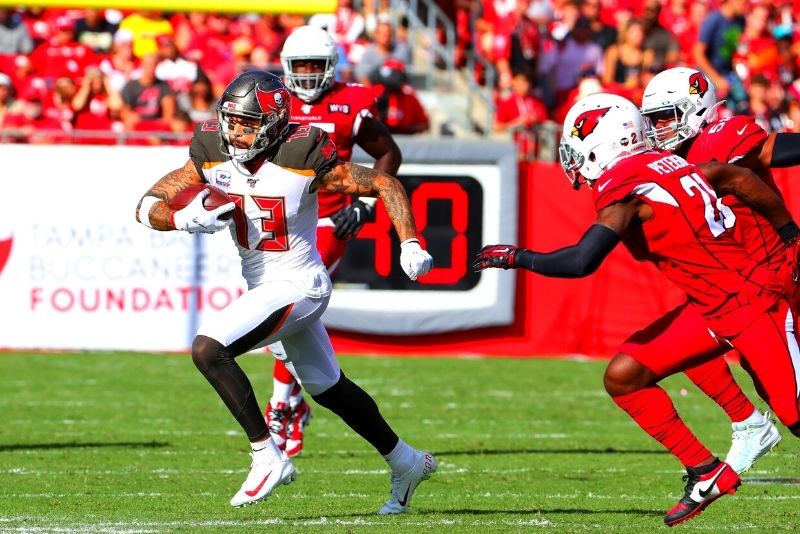 Fresh off hosting Super Bowl LV in 2021 where the Buccaneers took home the trophy, Raymond James Stadium is mandatory for any sports fan looking for things to do in Tampa.
However, the Stadium with its gorgeous sunsets and world-class amenities also regularly hosts the Sunset Music Festival — not to mention wrestling, monster trucks, and plenty more!
30 – Spin the roulette wheel at Seminole Hard Rock Casino Tampa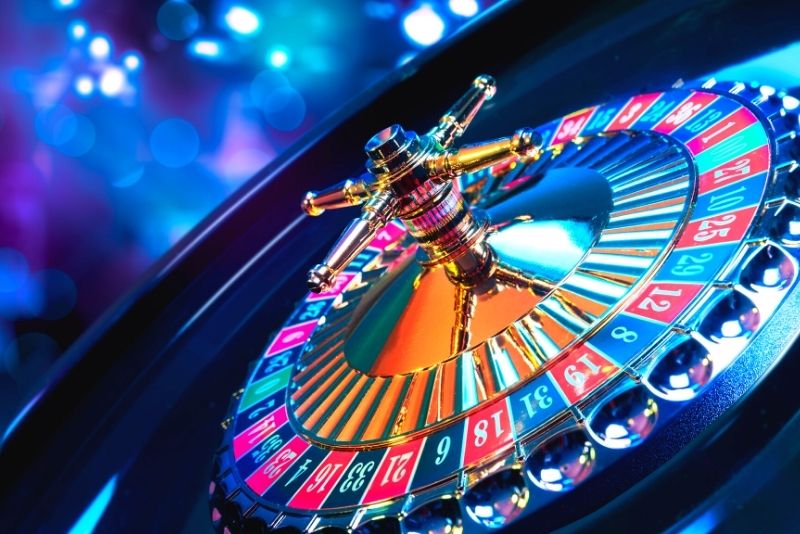 Outside of the swanky gaming floor, visitors can relax in a mellow cocktail lounge or find live music and experience the famous Tampa nightlife.
To complete your evening, consider staying at Seminole's luxurious hotel, and while you're there, make sure to sample an artisanal ice cream infused with top-shelf liquors for dessert from Aubi & Ramsa!
31 – Watch the horse racing at Tampa Bay Downs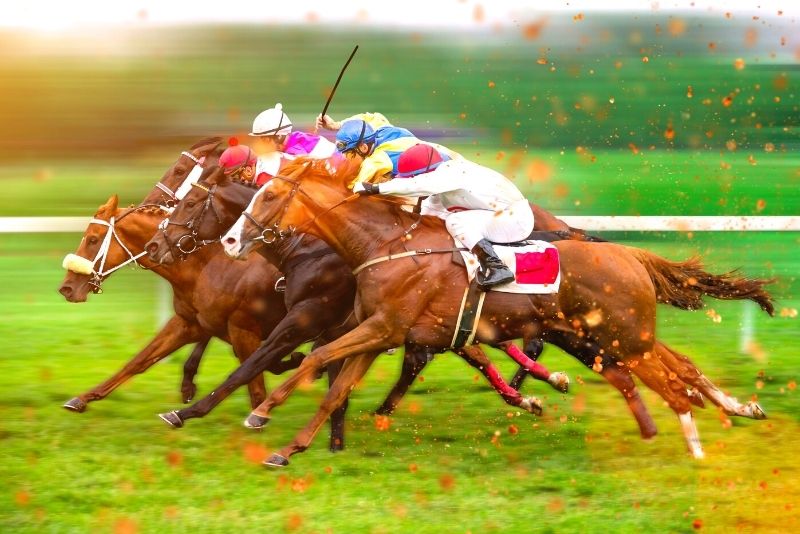 With races, most Wednesdays, Fridays, and weekends from November to May and more stakes races than one can count; Tampa Bay Downs is a top destination for thoroughbred racing.
Travelers can make a day of it by raising the stakes at the Silks Poker Room or by getting a lesson at the Downs Golf Practice Facility.
32 – Watch a film at Tampa Theatre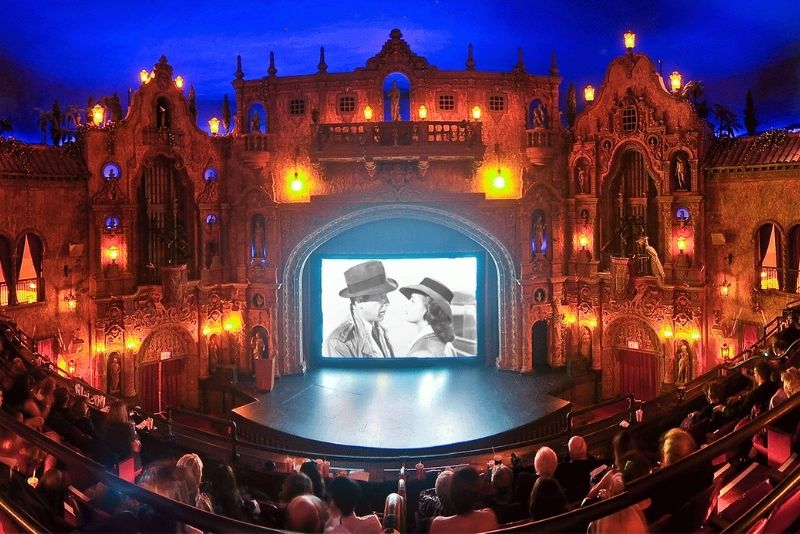 Not your average cinema, the not-for-profit Tampa Theatre hosts more than 600 events a year, with the focal point being its Mediterranean-style courtyard.
With flowers and stone gargoyles sitting under a breathtakingly-designed night sky mural, it's a perfect spot for the 'gram.
Keep your ears open for the mighty Wurlitzer Organ too!
33 – Board the American Victory Ship & Museum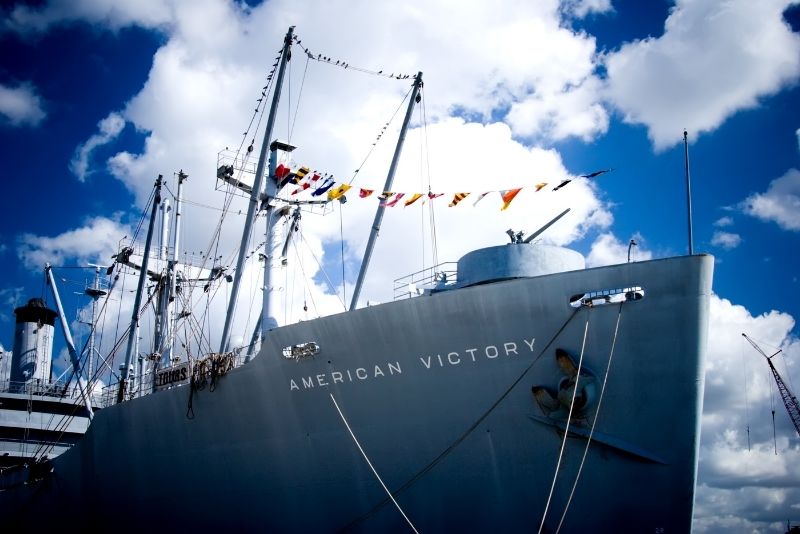 After serving in World War 2, Korea, and Vietnam; the SS Victory has docked at Tampa where it serves as an immersive museum.
Walk through the historic ship, past the former hospital beds, admire the weaponry, check out the lifeboats, and so much more. For history buffs, it's one of the best things to do in Tampa.
34 – Build a raft and ride it at Legoland Florida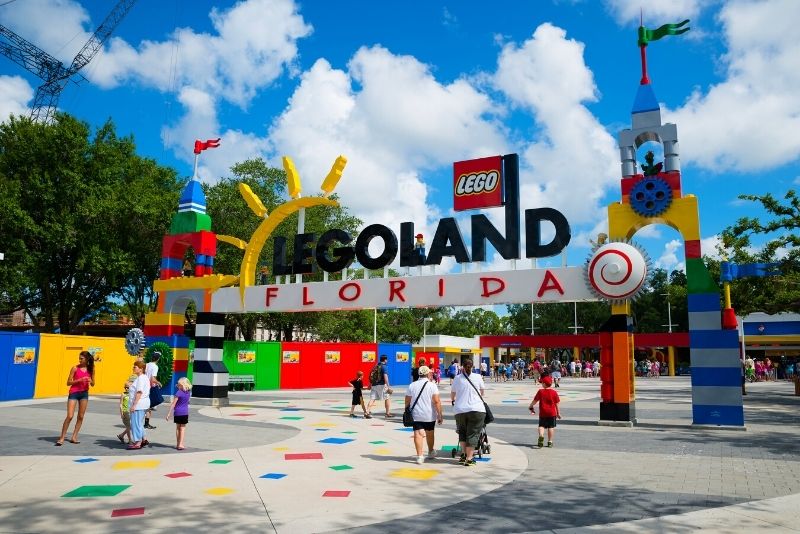 If you're looking for things to do in Tampa for kids, Legoland will find its way to the top of your list!
Aimed at kids aged 2-12 — but sure to be enjoyed by older kids as well — Legoland is packed with exciting rides and water features including Miniland USA where you can see the whole United States in one day!
35 – Go horseback riding at HorsePower for Kids & Animal Sanctuary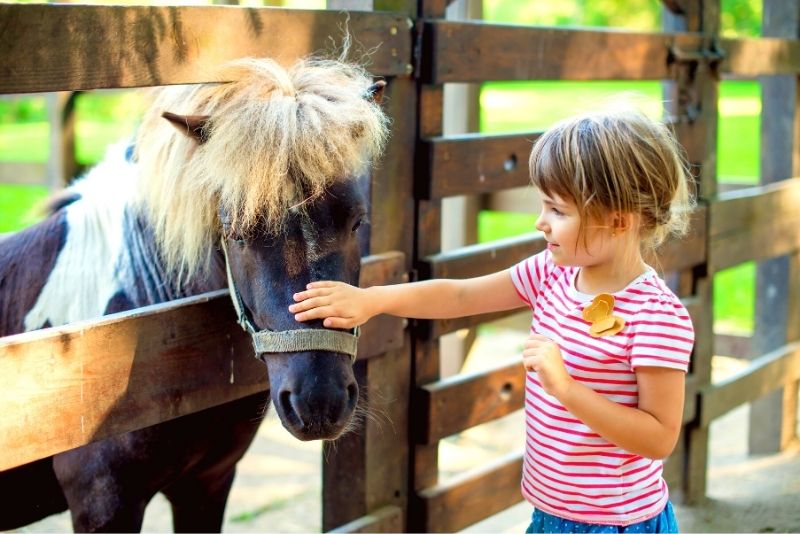 HorsePower is the dream of Armando Gort, who always wanted a horse farm for children to learn to love animals.
Nothing can describe the experience at HorsePower better than that; HorsePower is a wonder complete with a petting zoo, pony rides, childrens' train rides, and zip lines.
36 – Catch a live show at Straz Center for the Performing Arts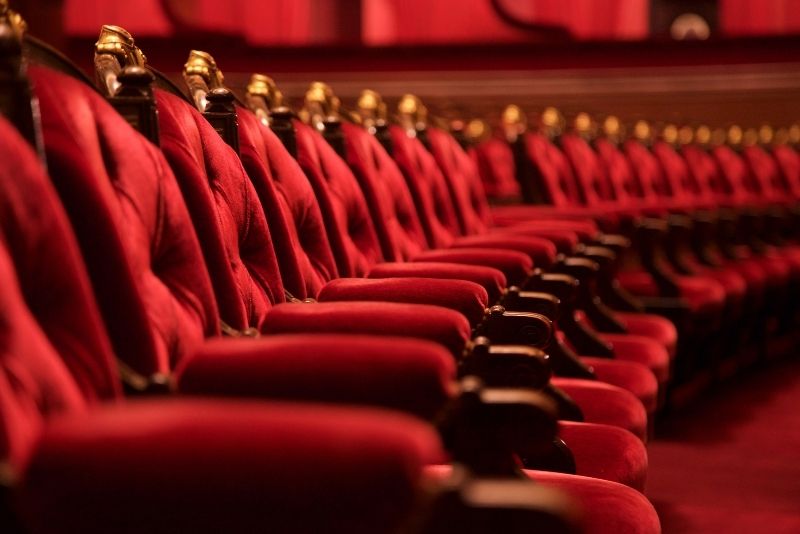 Although it began life as an abandoned gravel lot, the Straz Center is now a cultural hub for the performing arts, hosting everything from jazz and opera to Next Generation Ballet and contemporary musicals.
To get the most out of a show, start with dinner at Maestro's On the river with spectacular Riverwalk views and a glass (or three) of wine.
37 – Shop & dine at Sparkman Wharf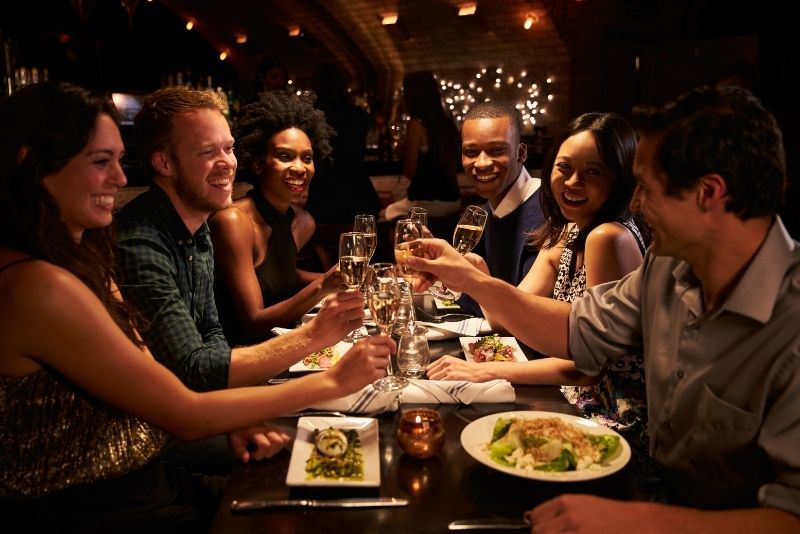 On the spectacular Riverwalk, a host of great fashion shops await!
Treat yourself at Joyful Notion or treat your pet at The Modern Paws; foodwise, there's plenty of delightful eateries covering all sorts of cuisine, plus a popular beerhouse!
Most nights also include entertainment, with movies on the lawn as well as regular live music.
38 – See a concert at the MidFlorida Credit Union Amphitheatre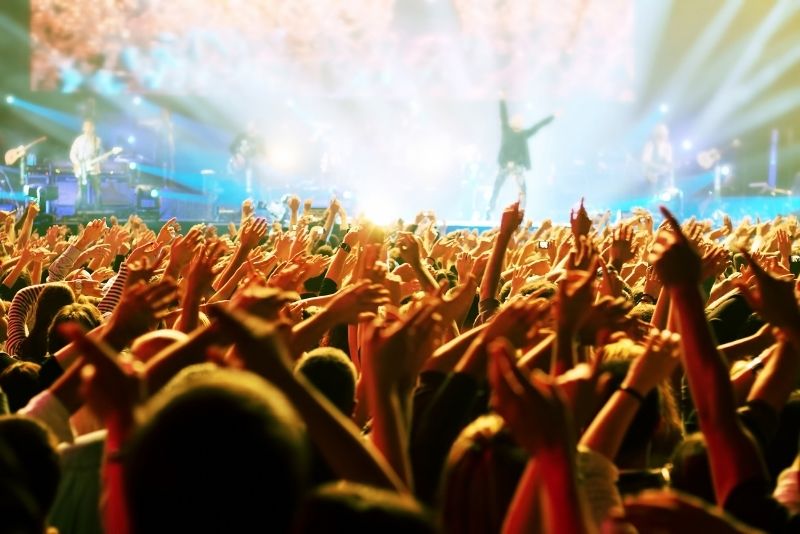 The Amphitheatre is the largest concert-only stage in Tampa Bay.
There are truckloads of concerts and music festivals, most notably the Next Big Thing — held on the first Sunday of every December, the event showcases the best alternative and up-and-coming rock acts in the region!
For the best seats, buy a lawn ticket and bring your own deck chair.
39 – See CITY fashion and ancient vases at the Tampa Museum of Art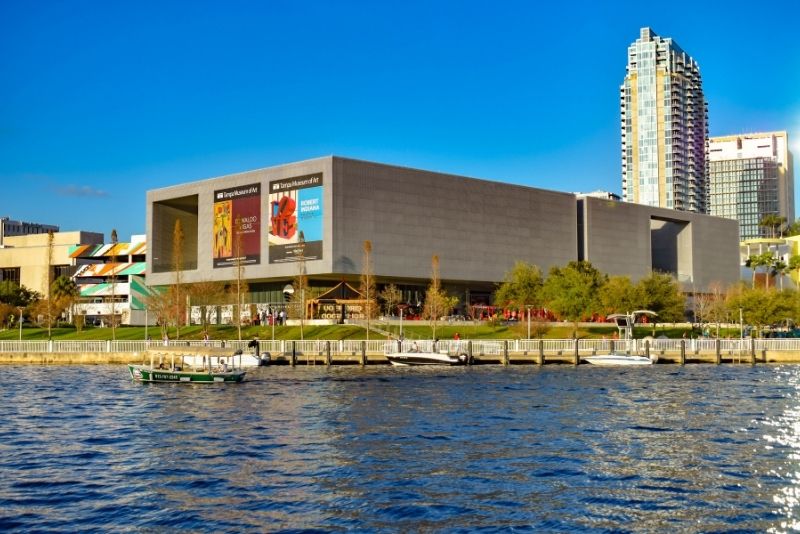 Home to an exciting and eclectic mix of displays, from ancient Greek and Roman artifacts to contemporary art including painting and video, there's something for every twang of art lover.
Check the dates for the museum's signature events: the LGBTQ+ inspired Neon Jungle, the CITY fashion show, and the black-tie Pavilion events.
40 – Party and pedal on Cycle Boats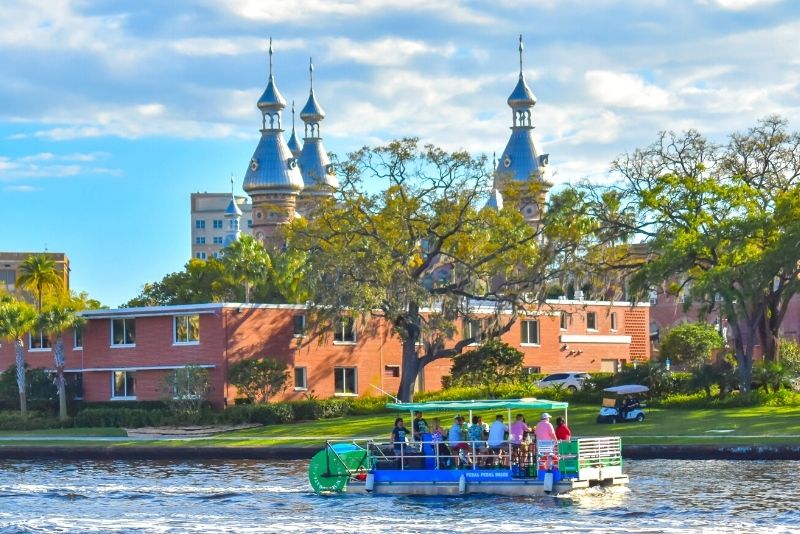 Built for 8+ passengers, the Cycle Boats have pedal stations to move your party out to the water and a long table with benches for when the party starts!
Put on some music, bring a cooler full of drinks, and with plenty of room to walk around, there might even be a little boogie on board.
41 – Explore Tampa on a water bike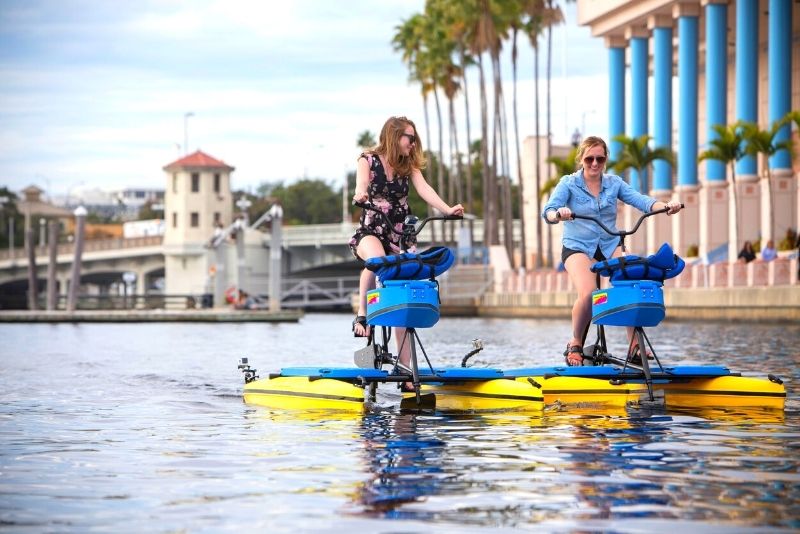 Instead of the bustling, group-friendly Cycle Boats, the quiet 'water bike' is perfect for solo travelers or as a tandem activity for couples keen to ogle at the impressive waterside homes.
With hordes of wildlife around as well, it's are a great way to explore Tampa from the water at your own pace!
42 – Go bar-hopping from the river at Staying Afloat Party Boat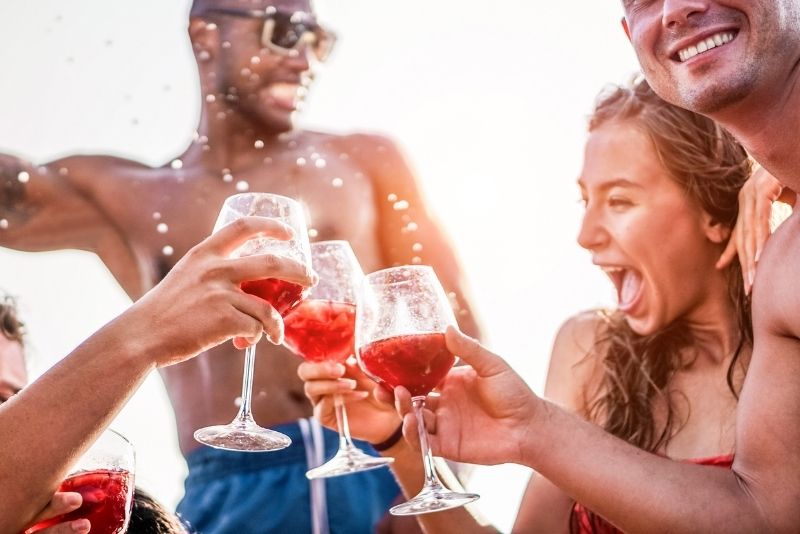 A surefire hit for all partiers, cruise the river, go for a swim with the funky floaties provided, dry yourself off, and then go to a bar… and another… and another!
Passengers can also bring whatever food and drink they like on the party boat — with typical warm weather year-round and Bluetooth speakers on board, the fun never stops.
43 – Have a laugh at Side Splitters Comedy Club
With touring headliners gracing the club every week, pull up a chair and enjoy the show by the bar or at a table with a full menu.
Some of the more daring travelers love the Comic's Nights Out, an award-winning open mic night.
Buy a ticket and enjoy your complimentary drink before you head up on stage!
44 – Dance aboard the Calypso Queen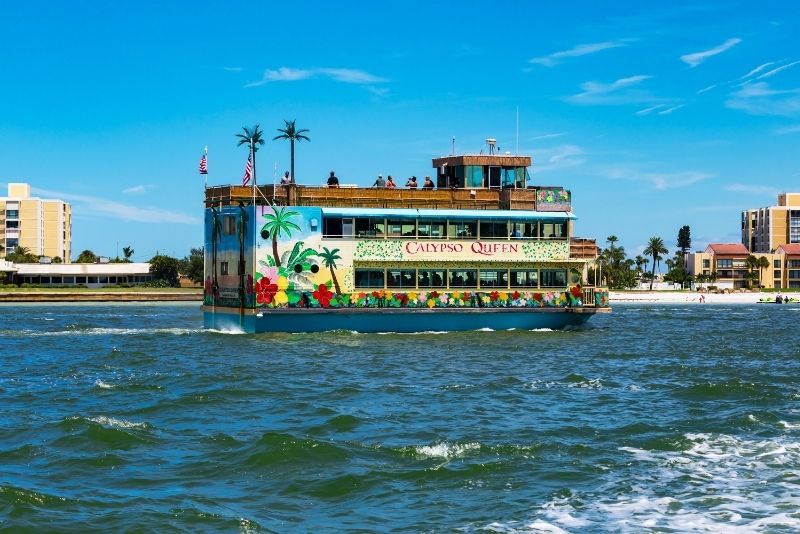 Take your party to Clearwater on the colorful Calypso Queen!
Travelers love the evening sightseeing cruise not just for the views, but also for the dinner buffet!
After the captain points out some photo-worthy sights on the way, the lights dim and the live DJ takes center stage — remember, there's an open bar if you need a little liquid courage for the dance floor!
45 – Ride the Hogwarts Express at Universal Orlando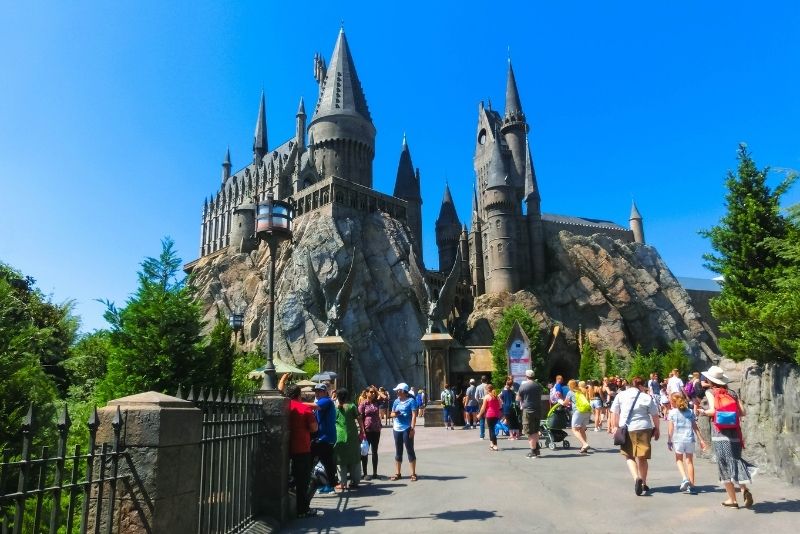 Another colossal complex, this one encompasses two theme parks including the famous Universal Studios Florida and Islands of Adventure — connected by the Hogwarts Express steam train — the water theme park Volcano Bay, and evening entertainment with dining and shopping in Universal CityWalk.
This is the only place you'll find Harry Potter and Homer Simpson a stone's throw from each other!
46 – Ride Sea World's Infinity Falls (if you dare)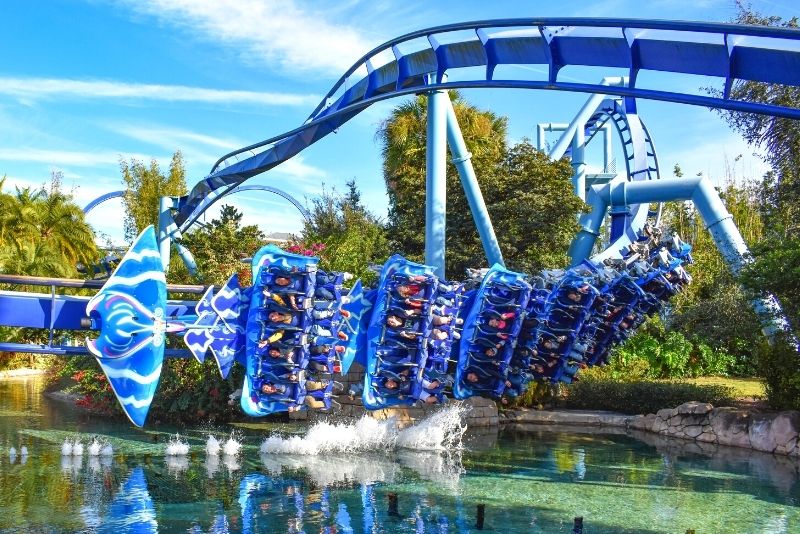 SeaWorld offers plenty in the way of rides and sea-life, which is why it's been a crowd favorite for decades.
For an adrenaline surge, Infinity Falls is the tallest drop in Florida, while the Mako hypercoaster is sure to make even the bravest souls scream.
The truly unique experience, however, is the killer whale tour: you'll see the ocean's most powerful predator in full flight while admiring its grace and beauty.
47 – Hit the golf courses around Tampa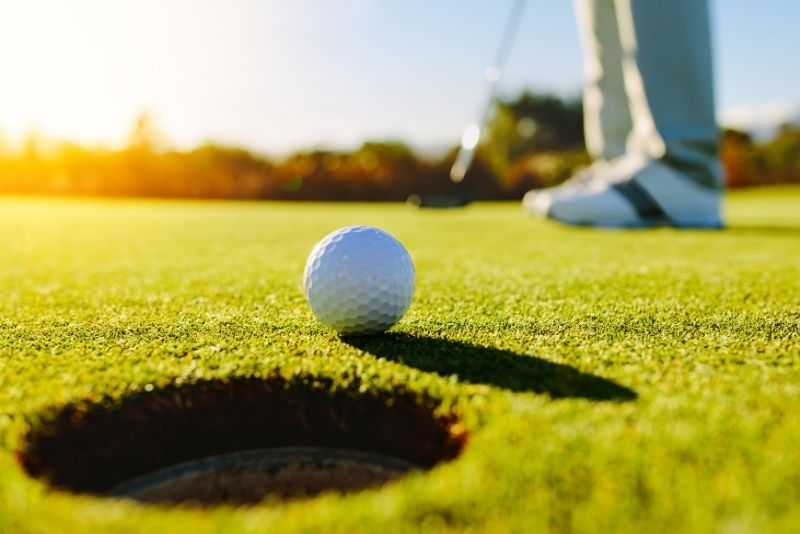 Golfers will LOVE Tampa.
At Club Renaissance, you'll find satisfying Bermuda grass greens and fairways lined with ancient oaks.
The Groves Golf and Country Club blends into its surroundings of Florida wetlands and is friendly for all skill levels, unlike the more difficult Palmer Course which includes plenty of hills, elevation challenges, and sand bunkers.
Difficulty aside, the picturesque scenery is second to none.
48 – Take the tidal walk at the Manatee Viewing Center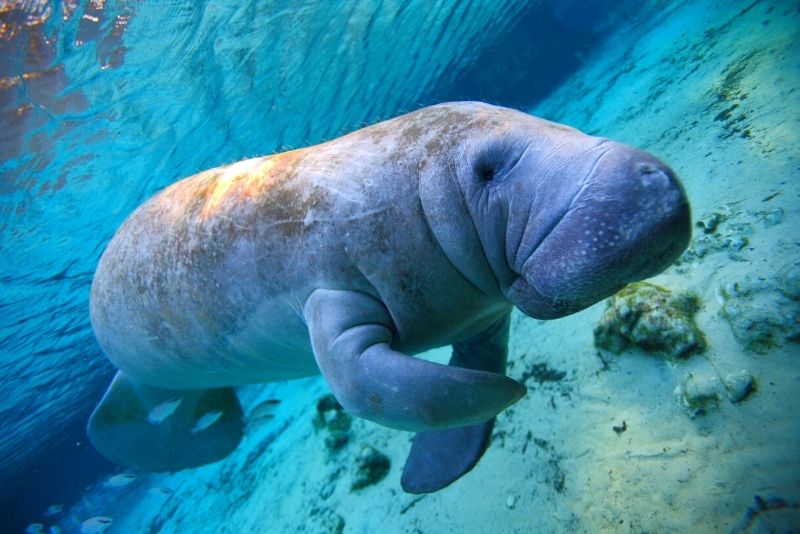 When the Big Bend Power Station accidentally attracted manatees near its discharge canal, they became committed to keeping the water clean and safe for the visiting sea life!
Nowadays, manatees and rays are quite common, and the 900-foot tidal walk will take you to them.
Don't forget to check out the nearby butterfly gardens!
49 – Take a cooking class at Armature Works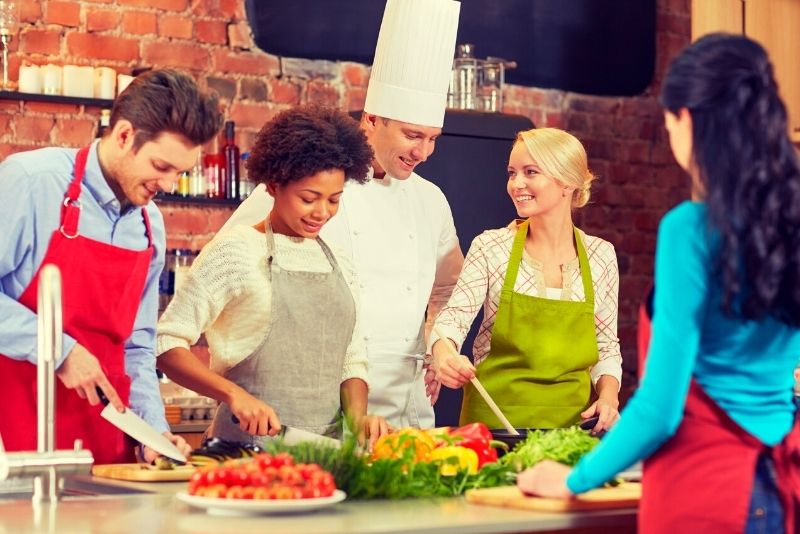 Armature Works is a foodie's paradise — that's just a fact.
Not only is it full of amazing eateries and a 22,000 square-foot market boasting incredible fresh food you'll be dying to sink your teeth into, it also hosts workshops from top chefs and restaurateurs with pop-up meals, cooking classes, and wine tastings.
Your tastebuds will thank you!
50 – Dine at Columbia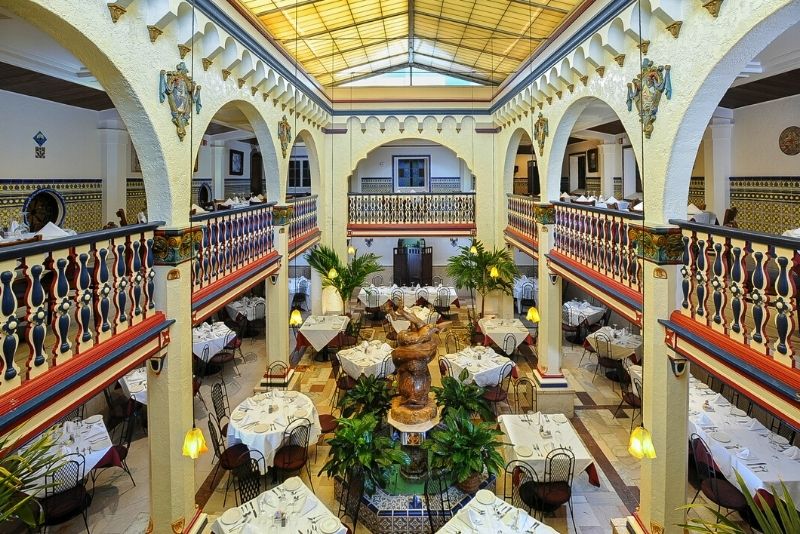 For foodies, this is one of the most iconic things to do in Tampa.
Located in historic Ybor City, Columbia is Florida's oldest restaurant and the largest Spanish restaurant in the world, run by 4th and 5th generation descendants of the founder Casimiro Hernandez Sr.
To accompany some brilliant Spanish cuisine (travelers love the Cuban sandwiches!), Columbia hosts flamenco dancing and jazz.
51 – Join Captain Memo's search for dolphins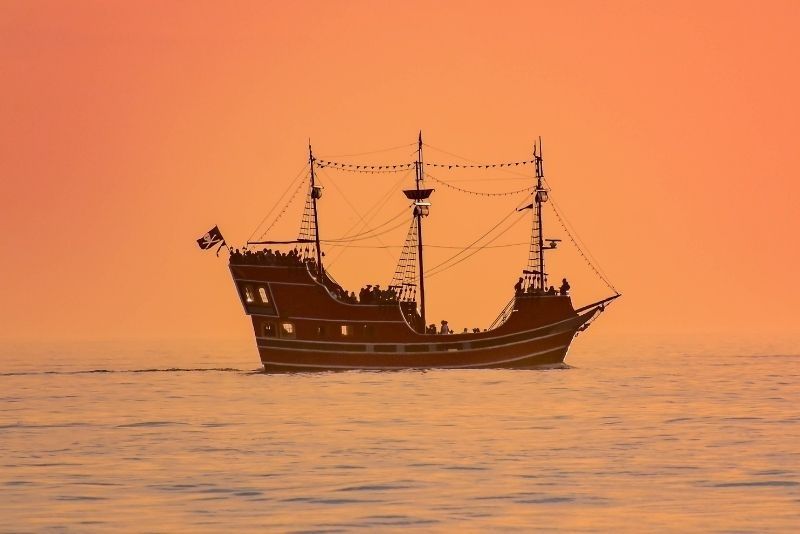 In this unique dolphin-spotting cruise, board the Pirate's Ransom for a live-action roleplay of Captain Memo's search for (real) dolphins!
At every corner of the ship there are pirate activities including a treasure hunt, face painting, water gun duels and dancing.
With the crew in character, you'll get so caught up you won't remember where you are.
52 – Stroll through Florida Botanical Gardens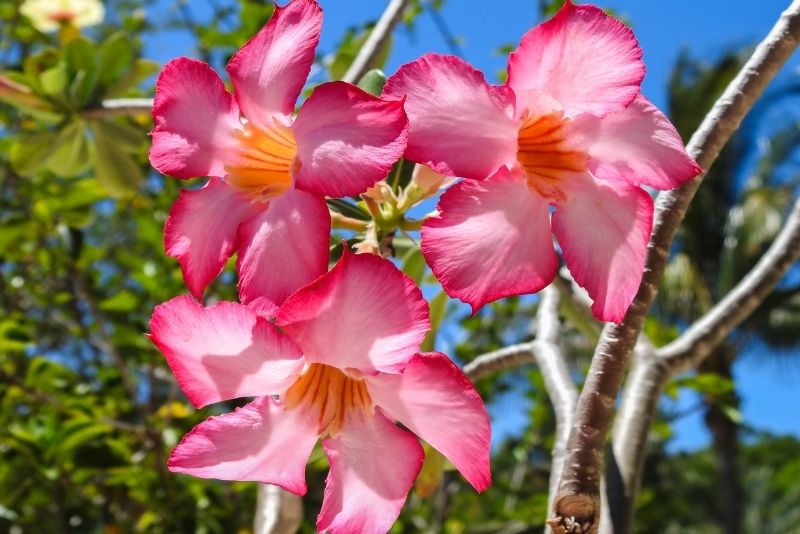 With plenty of places to wander in greenery, this 100-acre, free-entry park is a tranquil oasis and a stark contrast to Tampa's bustling lifestyle.
Camera at the ready; check out the colorful roses of the Wedding Garden, the ponds of the Wetlands Walkway, take in the aromas of the Tropical Fruit Garden, and see the gorgeous residents of Butterfly Garden who aren't afraid to land on you!
53 – Tip the buskers at Pier 60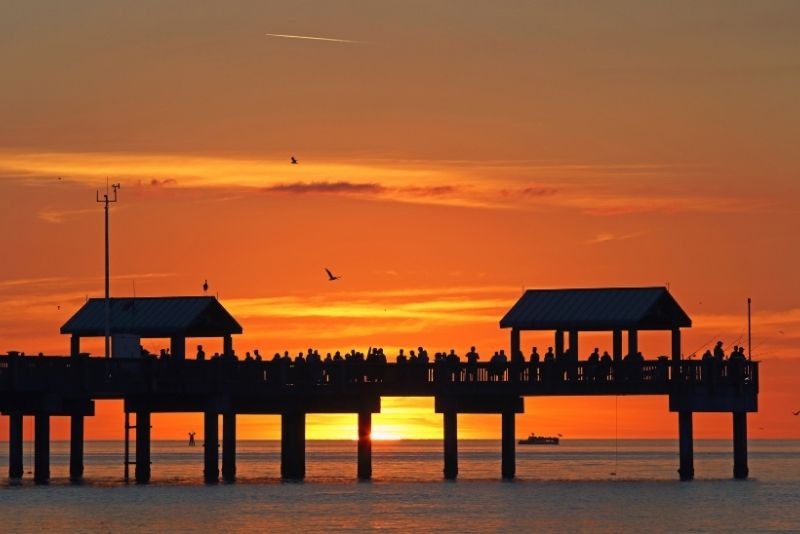 Pier 60 is the best sunset in Tampa Bay, hands-down.
While the colorful sunset is already amazing, Pier 60 brings local artists and buskers to perform every night — the variety of skills on show will dazzle and entertain you for hours, from jugglers to fire-eaters to stencil artists and more.
54 – See the melting clocks at the Salvador Dali Museum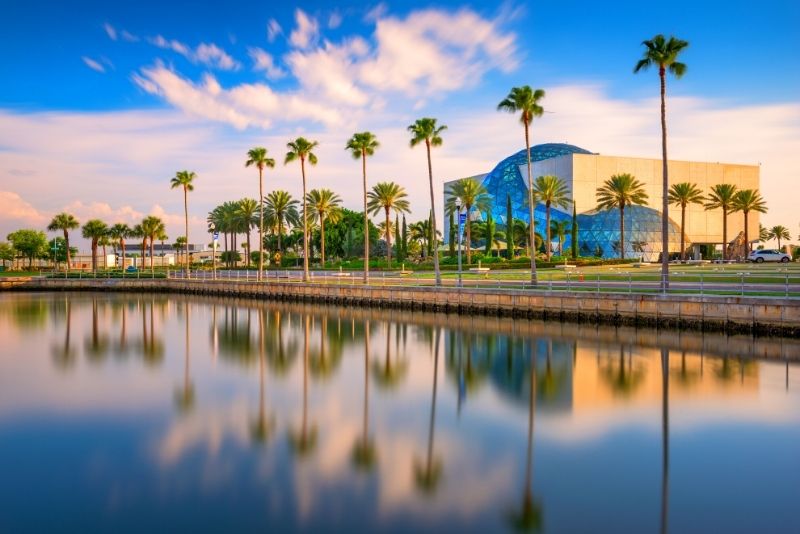 The 20th century's greatest artist has over 2,400 of his works in St Petersburg, Florida — a collection that is simply unmissable.
The instantly-recognizable oil paintings with the melting clocks are a common favorite, but there are stacks of variety including sculpture and film too.
After the gallery, head outside to the Avant-garden which represents the connection between nature and mathematics.
55 – Take a photography lesson at the Florida Museum of Photographic Arts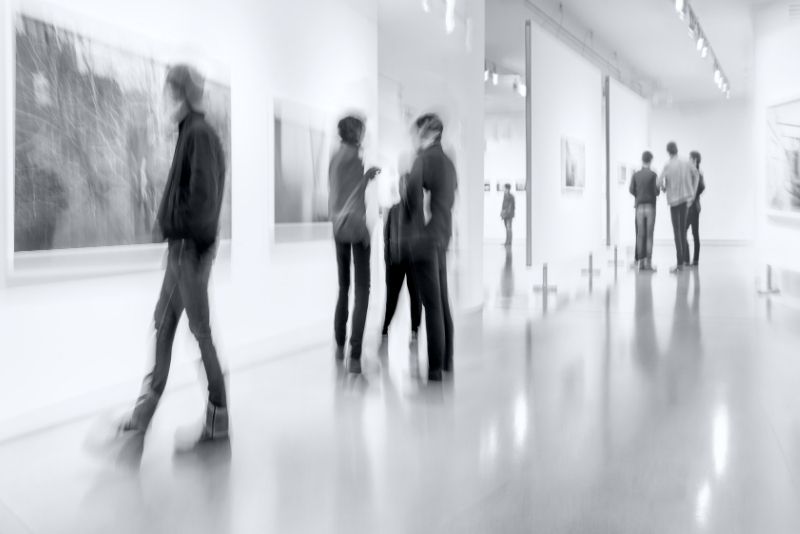 A museum dedicated to displaying the best of local and international photographic talent, and hoping to spread the secrets of photography to anyone who will listen, FMPA offers a host of displays that are both dynamic and brilliant.
However, to take full advantage, it's worth signing up for a class: choose from basic photography, photographing places or people, or smartphone and social media photography!
56 – Watch the Tampa Bay Rays play baseball at Tropicana Field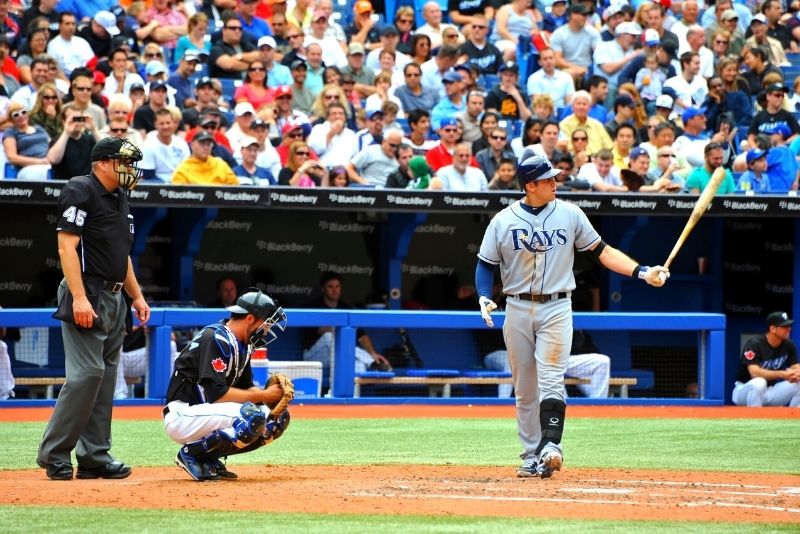 International travelers might want to start here.
Baseball is a favorite sporting pastime for the locals, but no trip to Tropicana Field is complete without taking the stadium tour which includes the Rays Touch Experience: a 10,000-gallon tank of friendly rays who will happily swim up to your hand and get to know you!
57 – Spot an alligator at Canoe Escape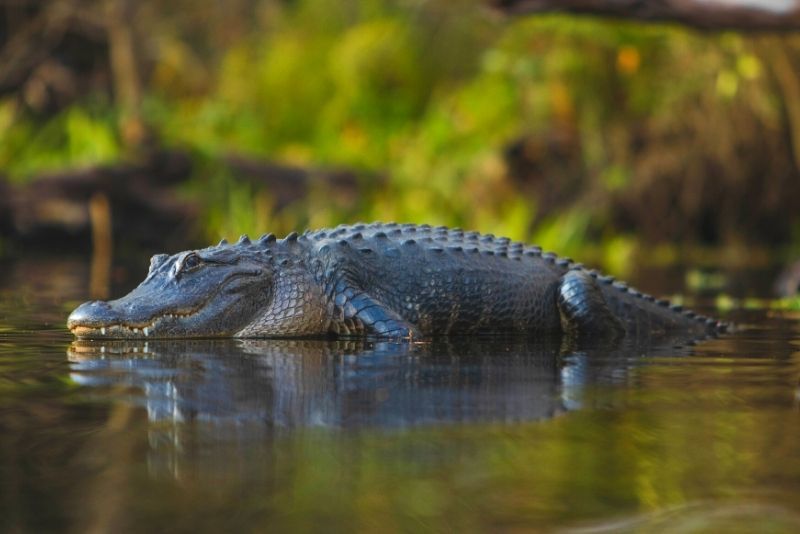 Canoeing down Hillsborough River into the wetlands is a great way to see nature!
While you can hire a canoe yourself, you can get the most out of it with a tour guide who will point out the local wildlife, explain the significance of the river, and most importantly, help you paddle so you don't get tired!
58 – Drink and see spirits at a ghost and pub tour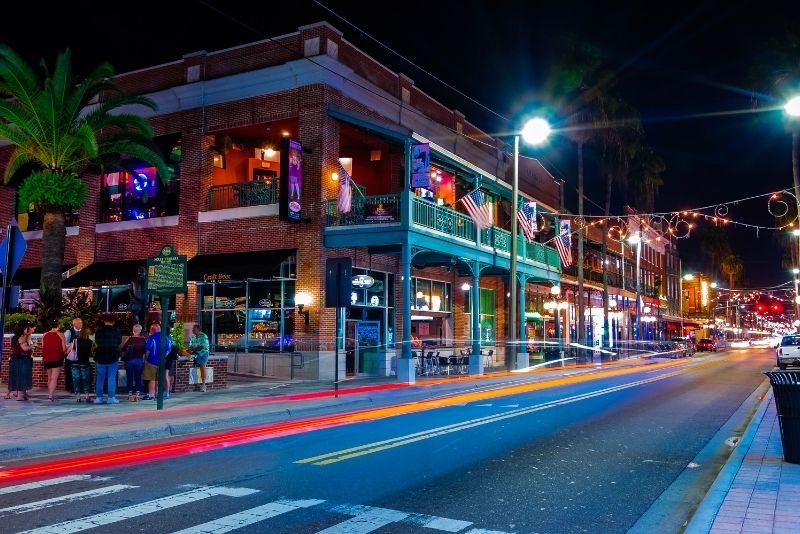 For a tour that blends quirkiness, drinks, and frights, look no further.
Keen travelers will have the chance to sample four of the best watering holes Tampa has to offer, with a ghoulish guide revealing all of the haunted and historic stories behind the destinations along the way.
59 – Hit the dancefloor at The Castle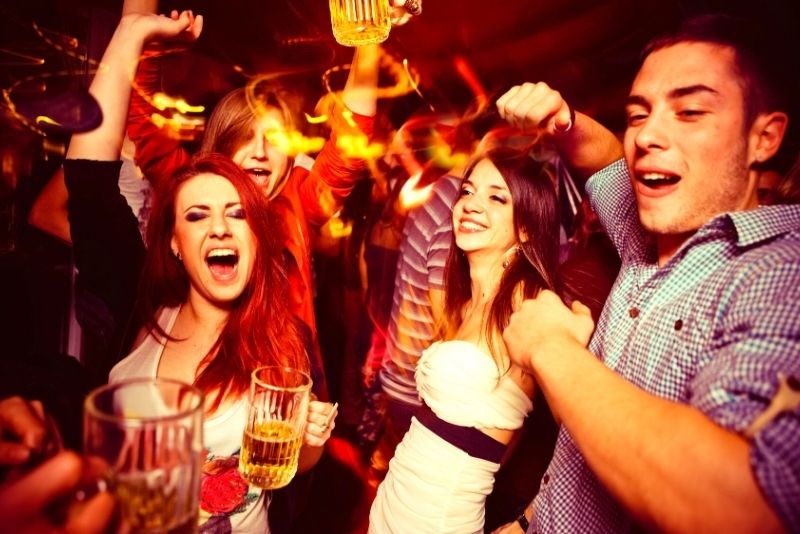 The energetic Castle club (whose slogan is "everyone is welcome, nothing is taboo") guarantees a night to remember with pulsing music, strong drinks, and lively DJs.
Visitors love to dress up, so don't be surprised to see clubbers in goth, emo, or fetish outfits… or sometimes just dressed as superheroes! Getting dressed up adds to the fun, so why not give it a try?
60 – Treat yourself at the Don CeSar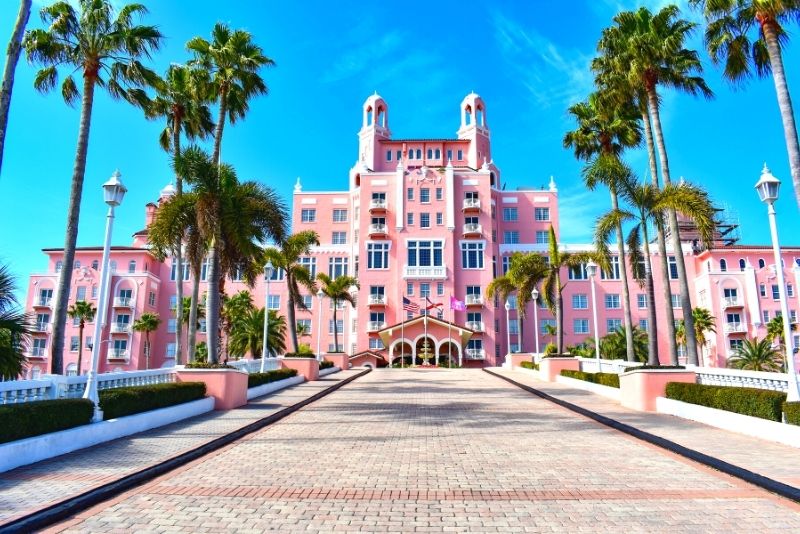 After all the adventure and late nights Tampa has to offer, it would be nice to unwind, right?
The Don CeSar is a hotel with an iconic bright pink exterior that contains Spa Oceana, one of the world's most glamorous spas.
Choose from world-class massages, pedicures, relaxation treatments, and more — whatever you need to release any stress and recharge the batteries for the rest of your trip!
We hope you've enjoyed our selection of things to do in Tampa! If you have any other must-see suggestions, feel free to let us know in the comments! As always, happy travels!