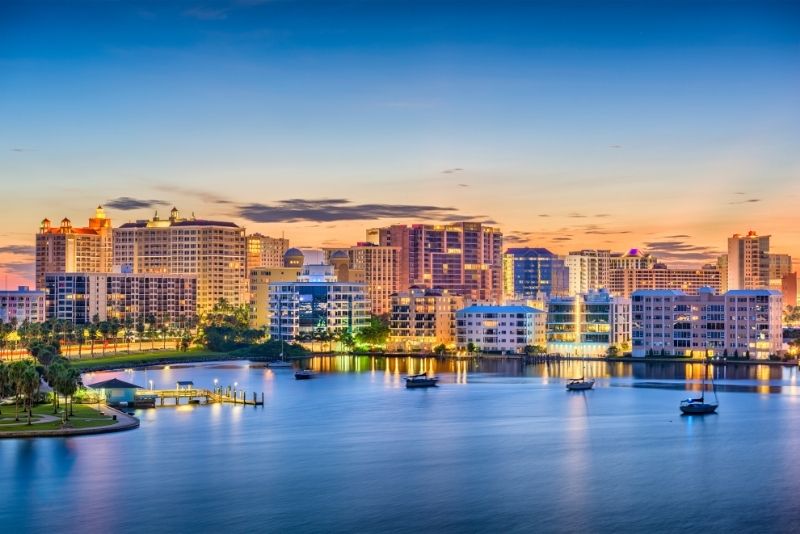 Sarasota sits just south of Tampa on Florida's sparkling Gulf Coast. The city boasts an enticing cocktail of white sandy beaches, year-round great weather, fresh seafood, and a wealth of cultural venues.
As well as being home to some of the country's most beautiful beaches, the city and surrounding area is a paradise for lovers of nature and the great outdoors. With many parks, nature reserves, and gardens nearby, you won't struggle to find fun things to do in Sarasota.
1 – Jump aboard a city tour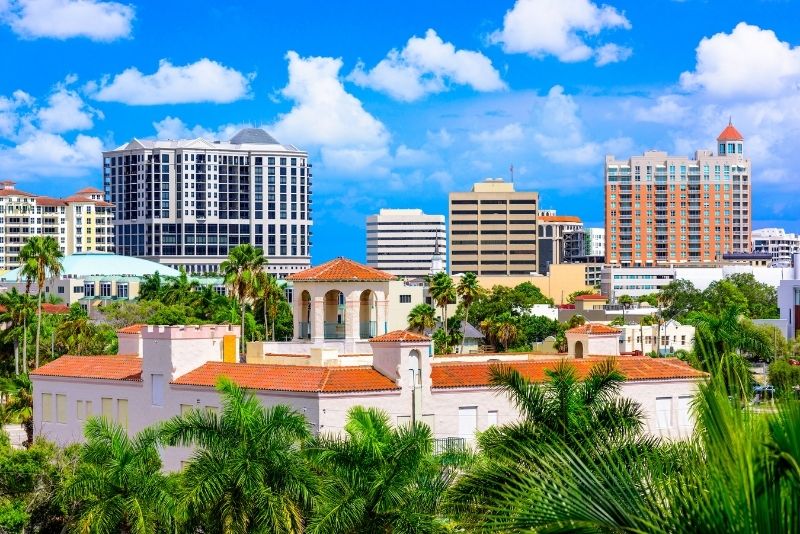 Who knows better than the locals what to eat, do and see during your time in Sarasota? Why not take a friendly guided tour and learn about the best the city has to offer.
You will visit historic neighborhoods like Gillespie Park and learn about the city's most colorful characters, places and traditions. Highlights include the Ringling Museum, Selby Gardens, the Sarasota Opera House and the best of local architecture.
Bring along your sense of humor for a lighthearted but informative glimpse into Sarasota's past and present.
2 – Explore the mangroves in a kayak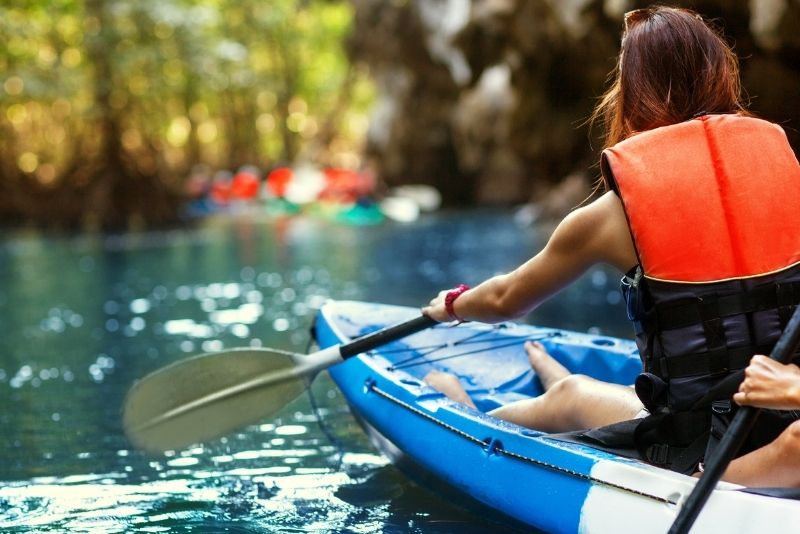 To get the most from Sarasota's Lido Key, it's best to explore it slowly. Take a quiet paddle through the mangrove tunnels or enjoy a guided tour with knowledgeable locals.
Kayaking is one of the most environmentally friendly and tranquil ways to explore Lido Key. It is also quiet which means you are more likely to encounter the diverse wildlife that calls this area home.
Dolphins, manatees, rays and exotic birds are just some of the natural treasures to be witnessed in this part of Florida. It's a must for nature lovers.
3 – Dine with the locals on a food tour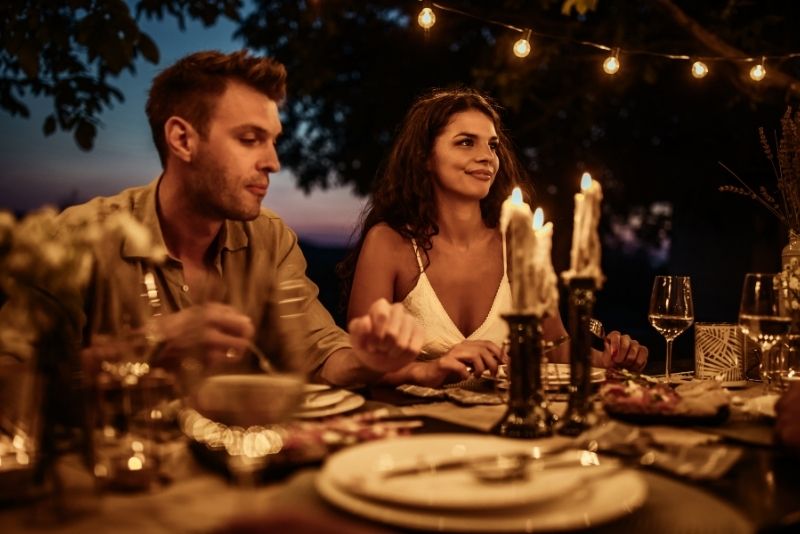 Experience Sarasota nightlife with a guided tour of some of the best local eateries. The city's diverse culinary scene offers a variety of unique local flavors with a particular emphasis on seafood.
Visit a selection of family-owned restaurants and try dishes from the city's most cutting-edge chefs. The best wines, local foods and in-the-know guides will surely make it a night to remember.
4 – Be overawed at the John and Mable Ringling Museum of Art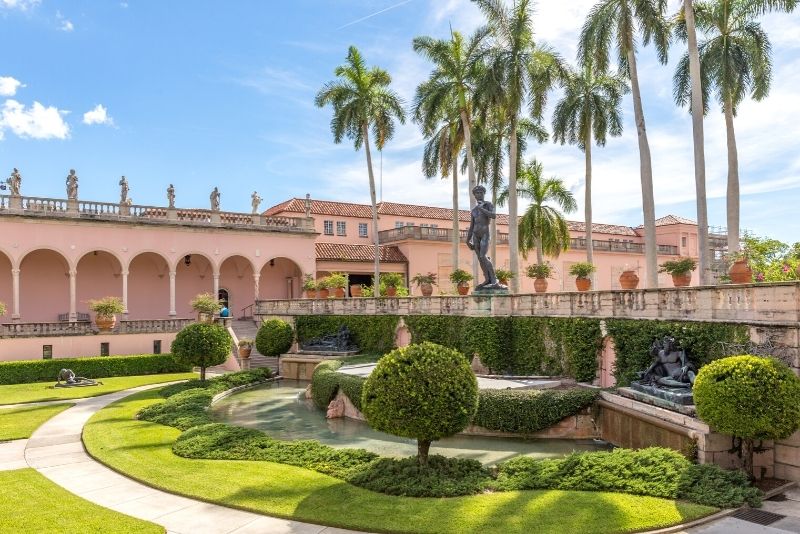 The Museum of Art was commissioned in 1925 by circus entrepreneur John Ringling. It stands as a gift to the people of Florida and a memorial to its founders.
In their lifetimes, John Ringling and his wife Mable were some of the world's most avid collectors. They amassed a huge collection of artworks from the medieval, renaissance and baroque periods, including works by the old masters.
The Ringling Museum was built to house the collection and serve as a cultural center for the state of Florida. This impressive European-style structure is also home to contemporary works and regular exhibitions.
5 – Grab a quick view of the city on a hop on hop off trolley tour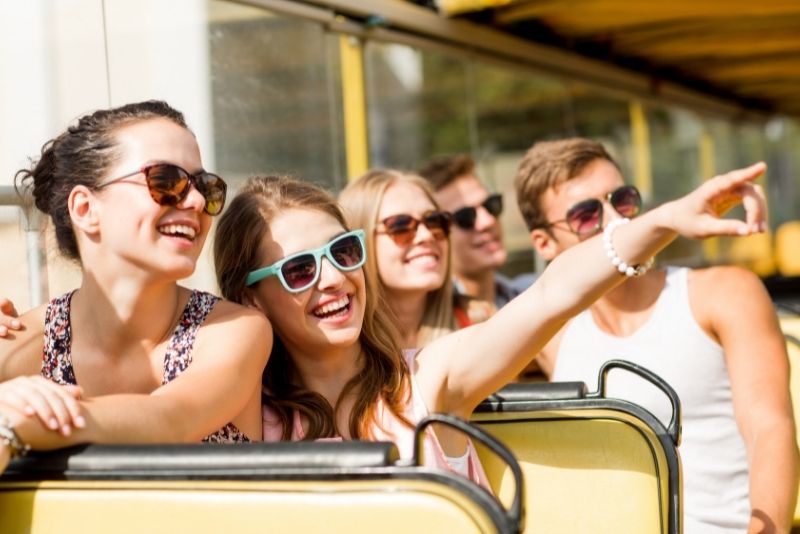 Explore the city in an air-conditioned trolley and be entertained by informed guides. Visit Sarasota's most important landmarks and cultural sites on these whistle-stop trips.
Choose from a variety of themed tours that stop at local tiki bars or take a historical tour to bring you up-to-speed on the city. A trolley tour will show you what should not be missed when in Sarasota.
6 –  Take a time out at the Marie Selby Botanical Gardens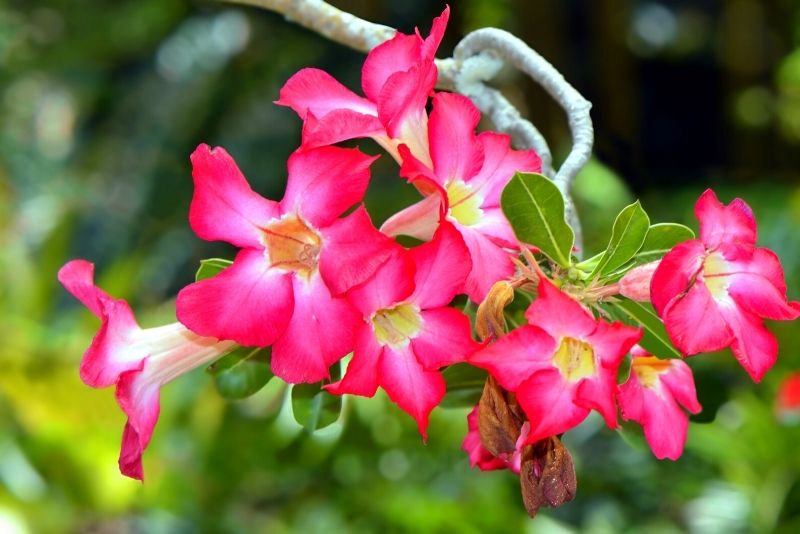 The Selby Botanical Gardens are an oasis of peace right in the heart of the city. The sprawling 15-acre site is especially devoted to the conservation of air plants and houses 6000 species of orchids.
You can find a museum of botany, historic buildings, areas for dining and a rainforest garden with interactive exhibits for children all inside the grounds. This is a great place to unwind.
7 – Cruise the Legacy Trail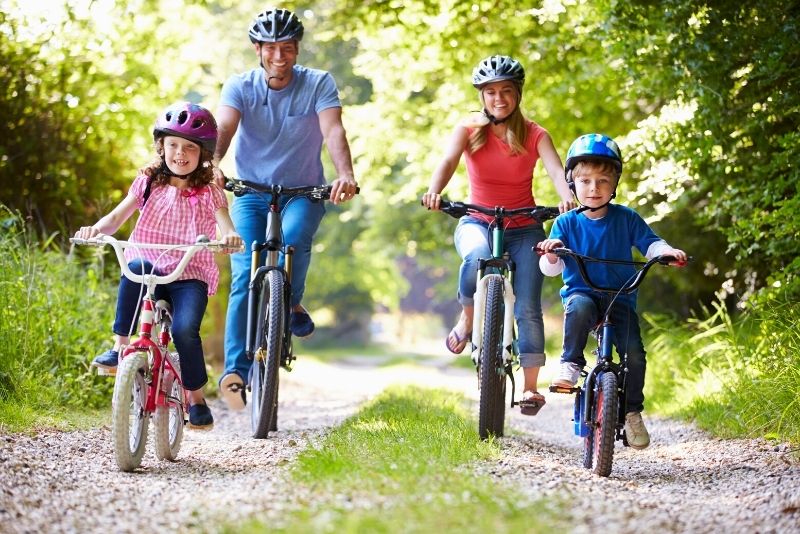 The Legacy trail follows the route of the old Seaboard Air Line railroad and runs from downtown Venice up to Sarasota. It is a great place to spot wildlife, skate or take a leisurely walk. The route is also dog-friendly so no one has to miss out.
The Trail starts at the historic Venice Train Depot and extends for about 12 miles, so to see the whole thing it is best to travel by bike. For those who like to take it easy, electric bikes can be rented in the area.
Spend an afternoon cruising the legacy trail for a unique Sarasota experience.
8 – Have fun with science at Mote Marine Laboratory & Aquarium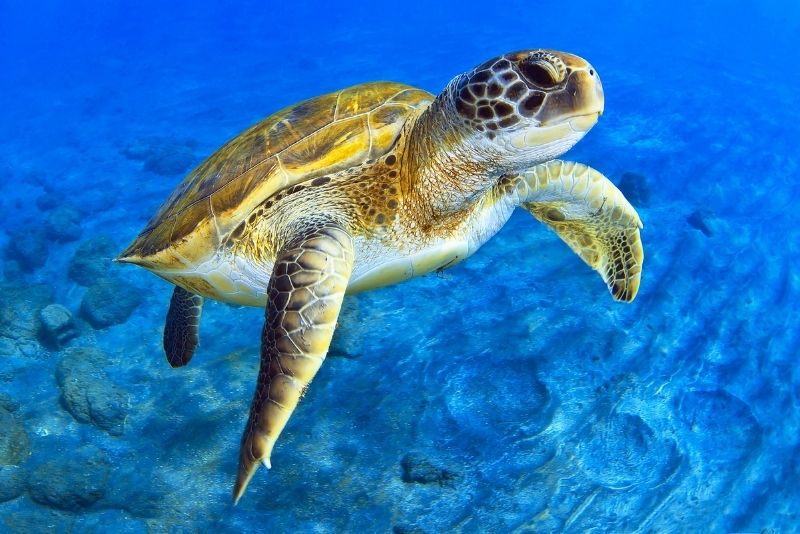 Mote is an independent, not-for-profit aquarium that strives to learn from and better educate us about our oceans. It offers exhibits and educational experiences for young and old alike.
Mote has an aquarium that is home to sharks, turtles, stingrays and manatees to name a few. It also has an animal hospital, virtual reality diving experience and fossils, including a replica of prehistoric sharks' jaws.
9 – Cool off on a boat tour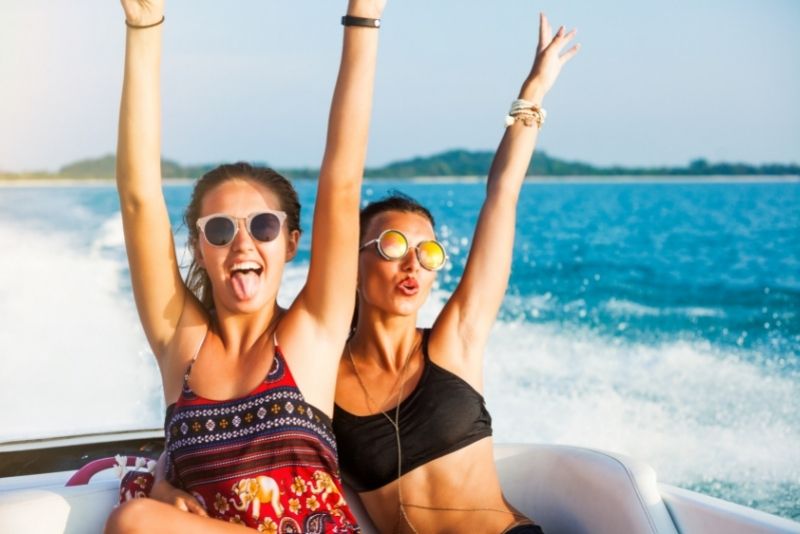 Sarasota has some of the most beautiful white sandy beaches and turquoise sea in the country. Enjoy a thrilling speed boat ride or a leisurely sail around the local beauty spots and beaches.
Away from the beach, you can enjoy the cool sea breeze and most stunning sunsets Florida has to offer. Don't forget to keep your eyes peeled for curious groups of dolphins and manatees. A boat tour has to be one of the most fun things to do in Sarasota.
10 – Go shopping at St. Armand's Circle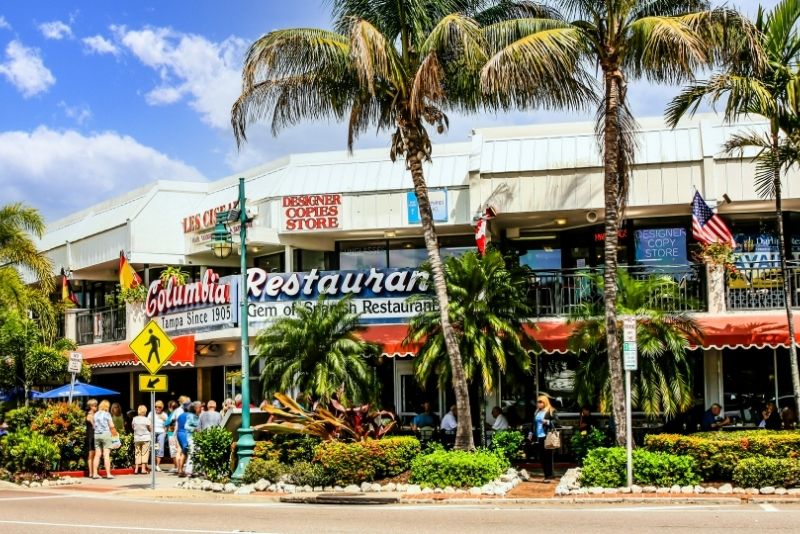 St. Armand's Circle offers a unique continental shopping experience that feels both classic and contemporary at the same time. Contained within its own small island there is always something going on at the Circle.
Whether your interest is shopping, dining or culture you can find it all here. St. Armand's has high fashion stores, independent boutiques, restaurants, cafes and museums all nestled within its shaded patios and walkways.
11 – Camp at Myakka River State Park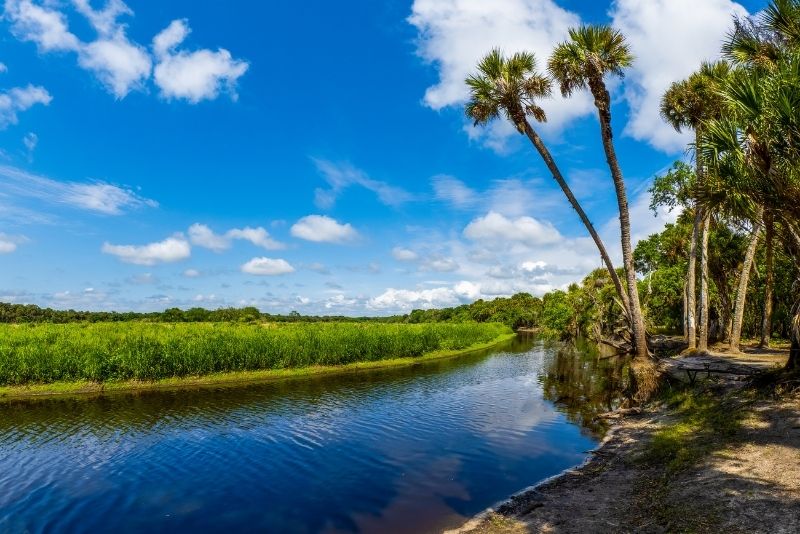 Myakka River State Park is one of Florida's largest parks and covers 37,000 acres. It is a great place to spot wildlife and on a good day, you can expect to see alligators, herons, armadillos and a variety of fish and birds.
The park has extensive areas for kayaking, hiking, cycling and camping grounds located throughout. There are also cabins to rent if camping is not your thing. This expansive area of wetlands, prairies and forests is the real unspoiled and wild Florida.
12 – Soar with the gulls while parasailing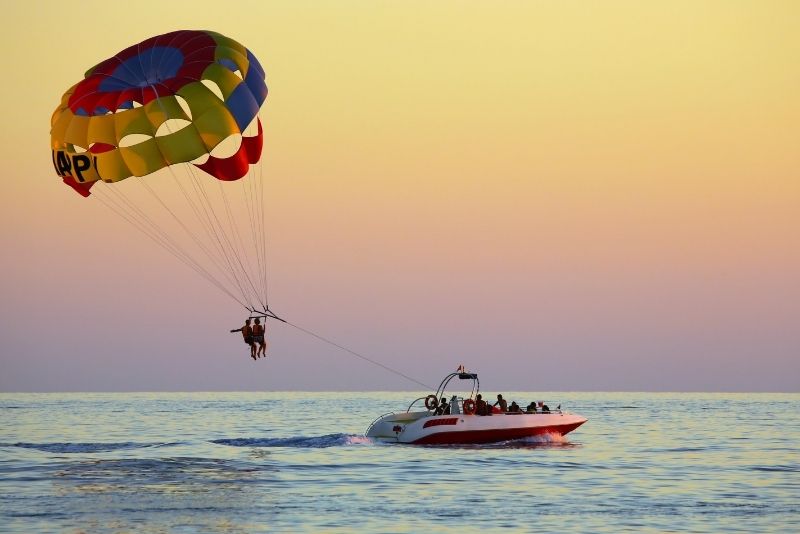 Experience the thrill and freedom of parasailing around the local Siesta Key and Anna Maria islands. Parasailing is often thought of as a thrill-seekers sport but it can also be a very peaceful experience, much like gliding.
Feel the wind on your face and get a birds-eye perspective on the city, its beaches and azure seas as you float high above them. This is a must-do for daredevils in Sarasota.
13 – Admire Ca' d'Zan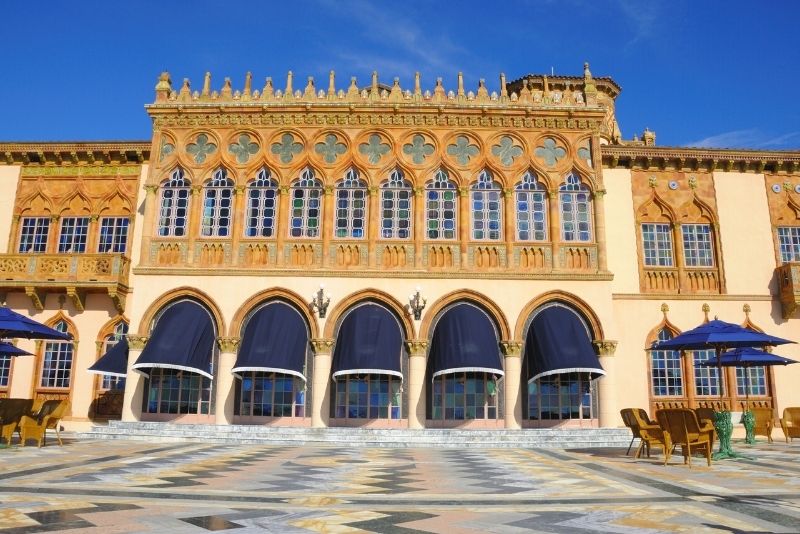 The Ca' d'Zan is a huge Venetian-style gothic mansion in Sarasota. It was the private home of circus-mogul John Ringling and his wife Mable.
It was constructed in the 1920s, drawing inspiration from the couple's love of Italian architecture and design, and took only two years to complete.
The house features a terrace that looks directly over Sarasota bay, a ballroom and solarium as well as its own bar. For a peek inside the lives of Sarasota's most wealthy couple, the Ca' d'Zan is well worth a visit.
14 – Raise your spirits at Siesta Key Rum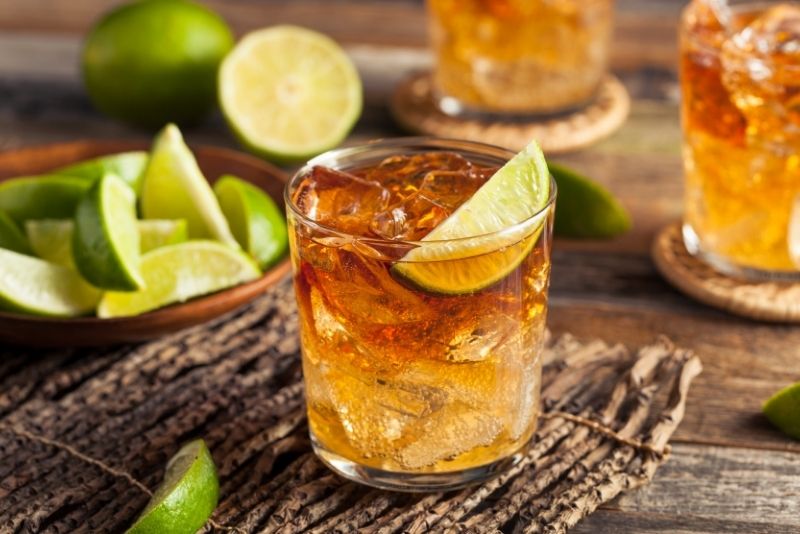 The Siesta Key distillery produces outstanding, award-winning rums. Take a free tour of the distillery and visit the tasting room and gift shop afterward for a true taste of the Caribbean.
Discover an enticing range of flavored rums including spiced rum, toasted coconut, coffee and beer barrel-aged spirits. Nobody leaves without a smile on their face!
15 -Do wild Yoga at the Big Cat Habitat and Gulf Coast Sanctuary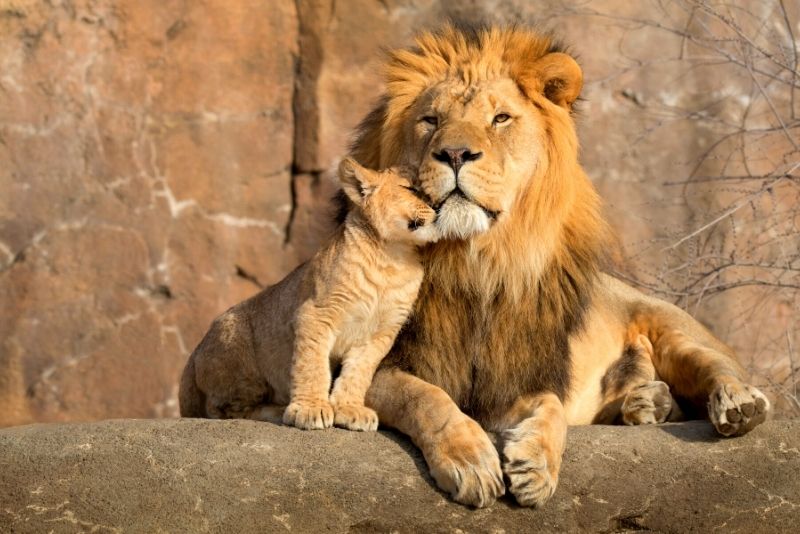 This Big Cat Sanctuary is home to all kinds of wild and exotic creatures including tigers and lions (as well as ligers and tigons), bears, primates, birds and wallabies.
It is primarily a rescue center for animals in need but also offers the chance to do yoga with some of the park's residents. A variety of classes can be taken with tigers, lemurs and foxes all while surrounded by the soothing sounds of nature.
The sanctuary also has a restaurant and gift shop and offers the ability to sponsor its animals.
16 – Relive history at the Unconditional Surrender Sculpture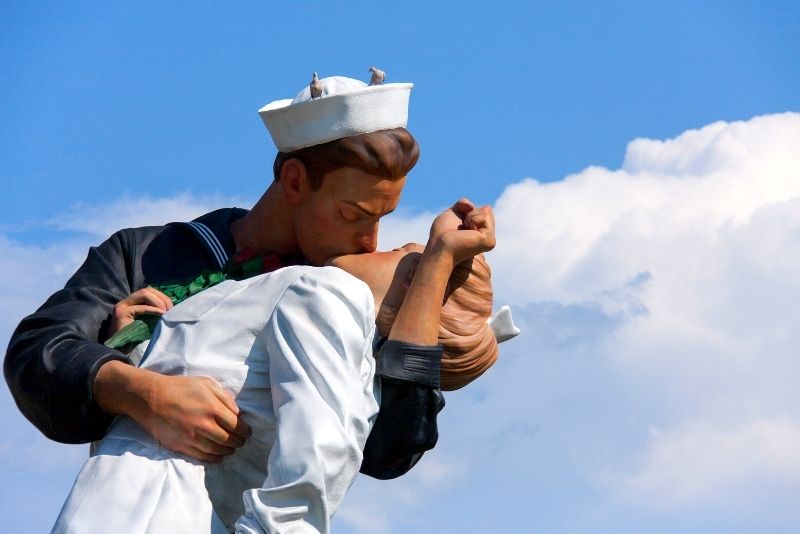 This 25-foot sculpture on Sarasota's bay-front is based on an iconic photograph taken in New York's Times Square on V-J day, 1945. It is one of a series of computer-generated sculptures created by American artist Seward Johnson.
The sculpture has been at the center of numerous controversies in its short life in Sarasota and has been vandalized and even hit by a car on one occasion. It's big – and in some opinions tacky, but it's certainly a conversation starter.
17 – See the curiosities at the Ringling Circus Museum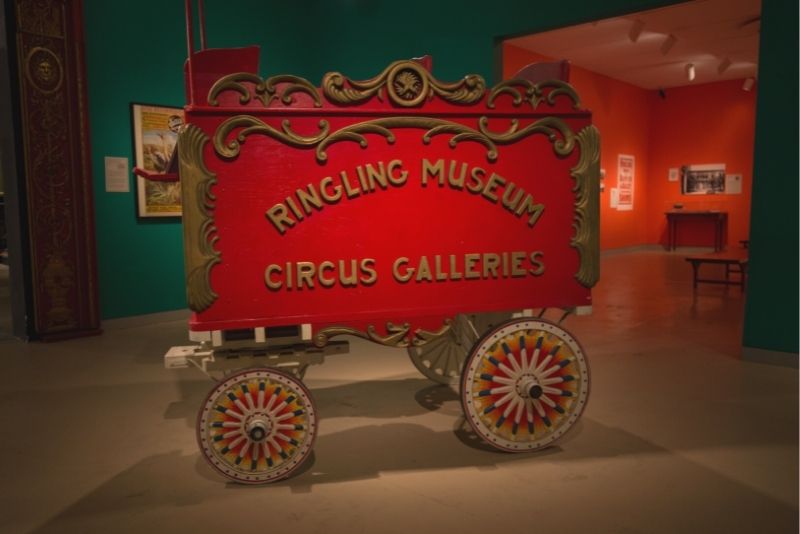 You shouldn't miss the Ringling Circus Museum it is by far one of the most fun things to do in Sarasota, FL. The museum celebrates the rich traditions, quirks and history of the great American circuses.
Founded by the head of one of the nation's greatest circus empires, John Ringling, this place has it all. Clown cars, cannons, ornate parade wagons, posters, a huge 44,000 piece model circus and a life-size replica of a tiger. Roll up, roll up!
18 – Get creative at Marietta Museum of Art & Whimsy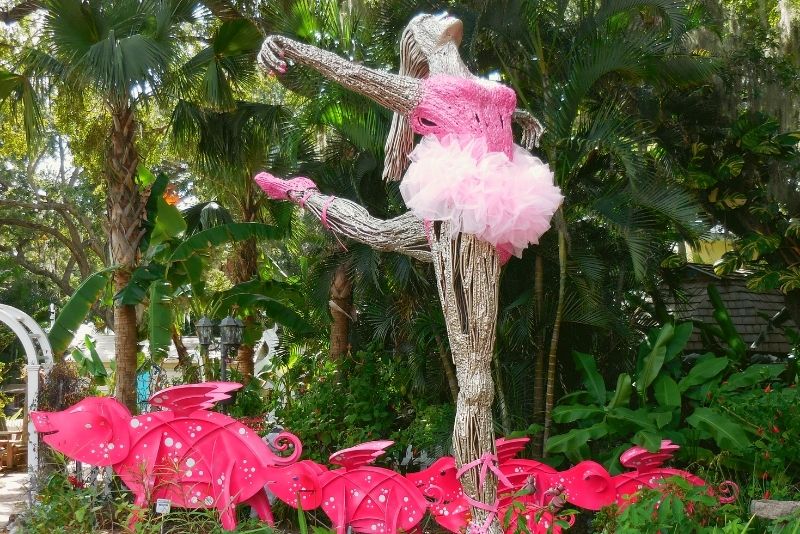 After the Circus Museum, the Museum of Art and whimsy has to be the most cheerful place in Sarasota. It's home to a collection of playful and fun paintings, sculptures and crafts, generously collected by the museum's founder, Marietta Lee.
It's bright, colorful and devoted to its message that art should be a positive force in people's lives. Take a visit to soak in the friendly atmosphere, be inspired and bring out your creative side.
19 – See a game at the Ed Smith Stadium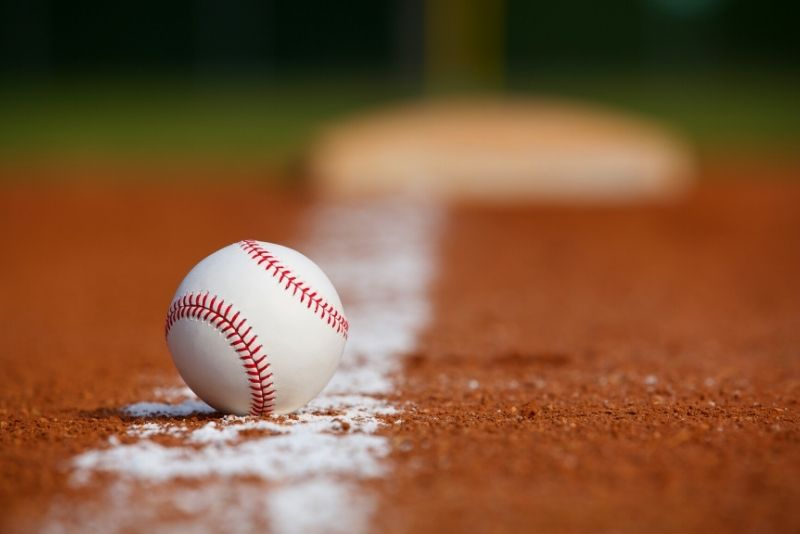 Ed Smith Stadium is the spring training ground for the Baltimore Orioles and former training ground for the Chicago White Sox and Cincinnati Reds.
What better way to pass an afternoon than by catching a game in this iconic, 7500 seat stadium.
20 – Go crazy at Jumpin Fun Inflata Park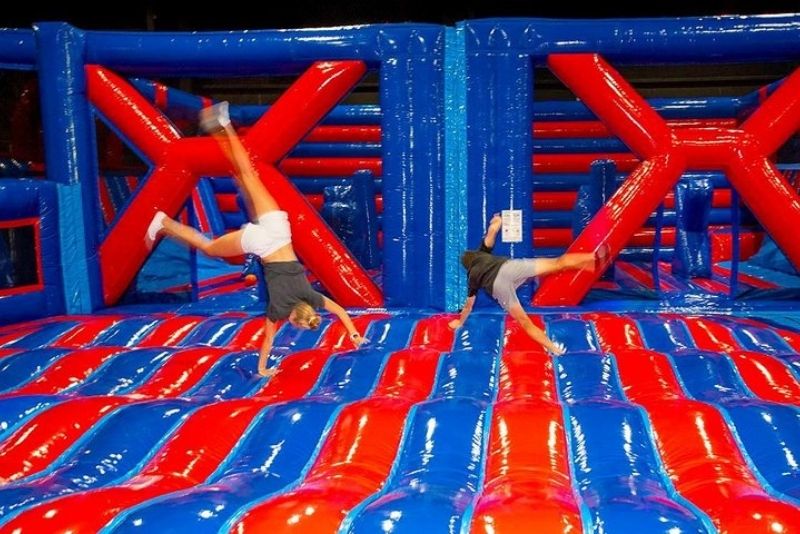 This one is fun for all the family. Think giant inflatable playground with climbing walls, zip lines, wrecking balls and enough silly fun to leave you totally exhausted.
Ever fancy yourself as a ninja warrior contestant? Test your skills at Jumpin Fun Inflata Park against friends or family members, through a series of obstacles that'll bring out the competitive side in all of you.
21 – Take a dip at Siesta Key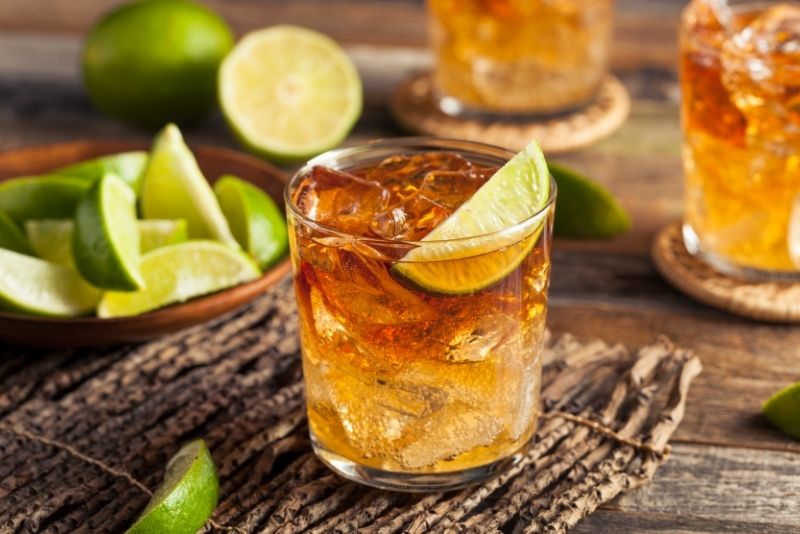 Voted as the country's best beach in 2020, it's not hard to understand why. Siesta Beach has powdery white sand, gentle turquoise waves and stunning sunsets. What more could you want for a lazy day on the beach.
The nearby Siesta Key Village is packed with enough shops, restaurants and cafes so you won't have to stray too far from the beach. A variety of beach sports, play parks and activities are also on hand to keep the restless among us busy.
22 – Monkey around at Myakka Canopy Walkway and Observation Tower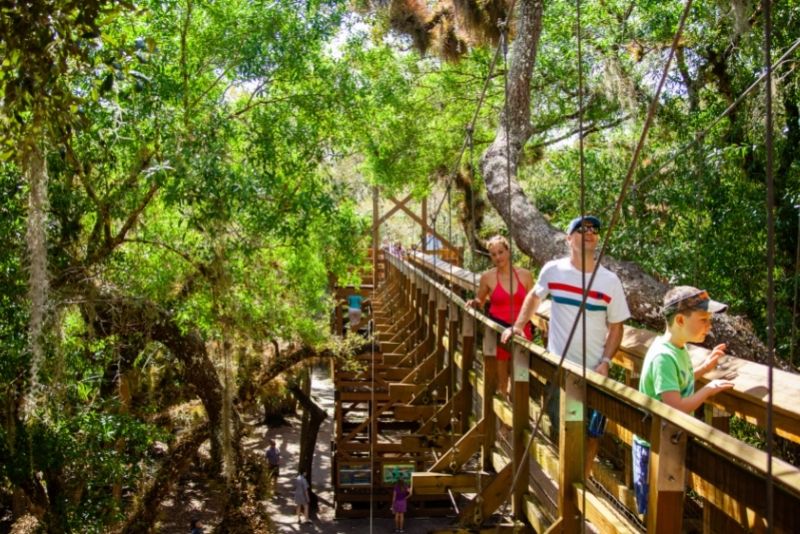 The Myakka Canopy Walkway offers a unique opportunity to witness life up in the tree canopy. It reaches 74-feet at its highest point and offers a panoramic view of the wetland, prairie, and palm and oak hammocks below.
The structure first opened in 2000 and was the first public treetop trail in North America. Access is included with the Myakka park entry fees.
23 – Comb the city with a scavenger game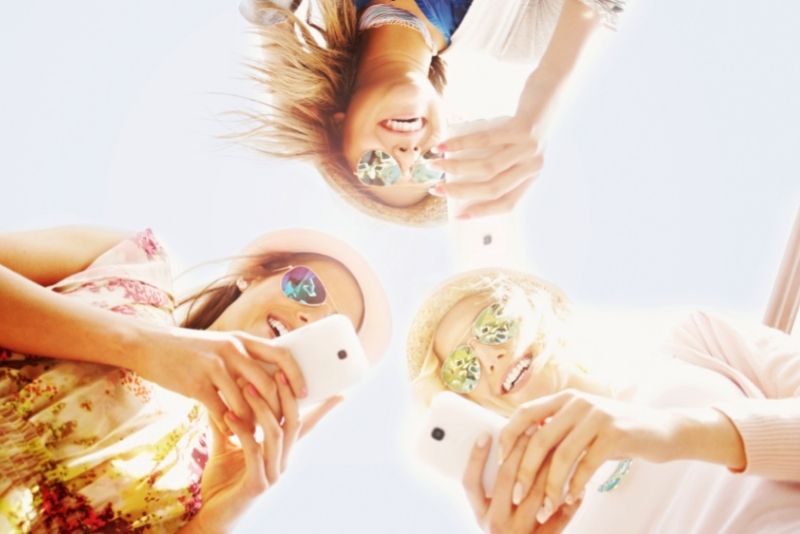 Looking for a novel way to explore the city, solve clues and compete against others at the same time? It sounds like a scavenger game is right up your street.
Use an app to find objects, score points and complete challenges, all under the supervision of a local host. Try to get the most points and make it to the top of the leader board. Will you take the challenge?
24 – Go wild at the Sarasota Jungle Gardens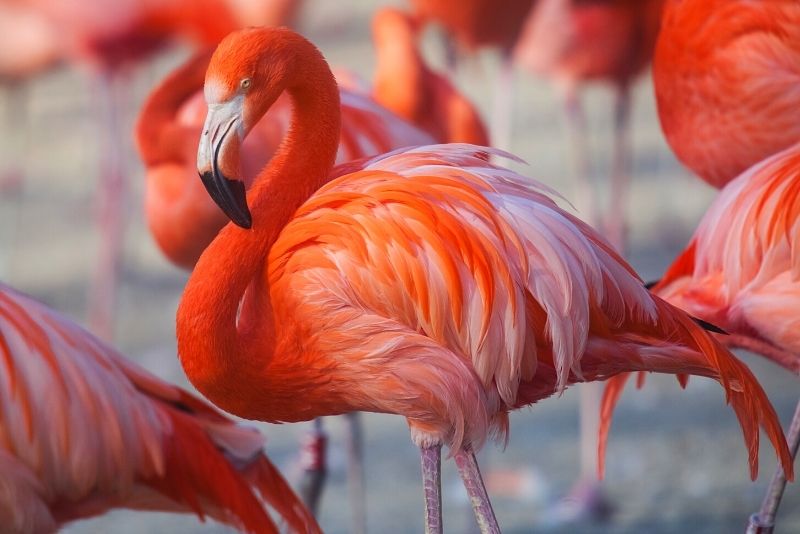 The Jungle Gardens is one of Sarasota's oldest attractions, first opening in the 1930s. Originally conceived as a botanical garden it has since come to be home to a variety of domestic and exotic creatures also.
As well as the many varieties of tropical plants and flowers you will also find species of parrots, primates, lizards and alligators as well as the star attraction, the native Florida flamingos. The Jungle Garden is a Sarasota institution.
25 – Dine in style at the Sarasota Farmers Market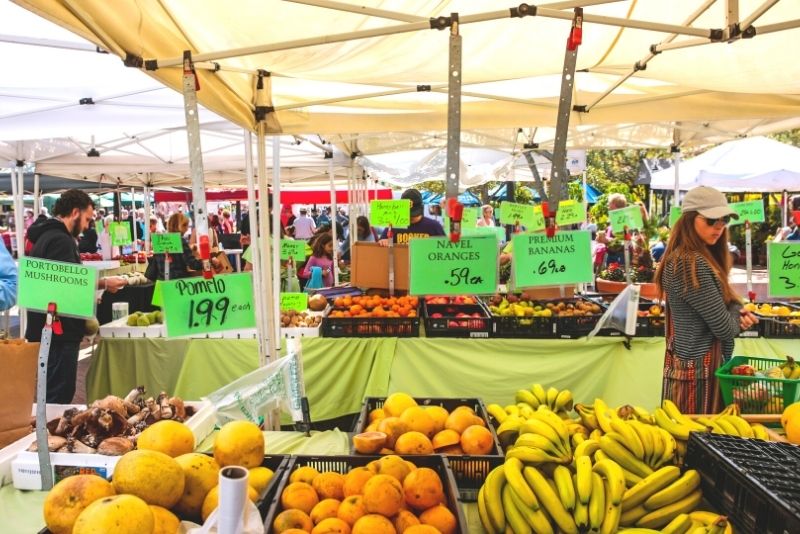 For the best in local foods and ingredients don't miss the Sarasota Farmer's Market. This spot is a great place to try new things. With a choice of freshly prepared dishes as well as the finest local seafood, breads, olive oils, jerky and dried goods.
It also offers a space for local artisans and merchants supplying everything from soaps and musical instruments to bicycle repairs. The Farmer's Market is a great place to meet up with friends and even has weekly live music at either end of the market. The market is open every Saturday from 7 am to 1 pm.
26 – Take a picnic to South Lido Park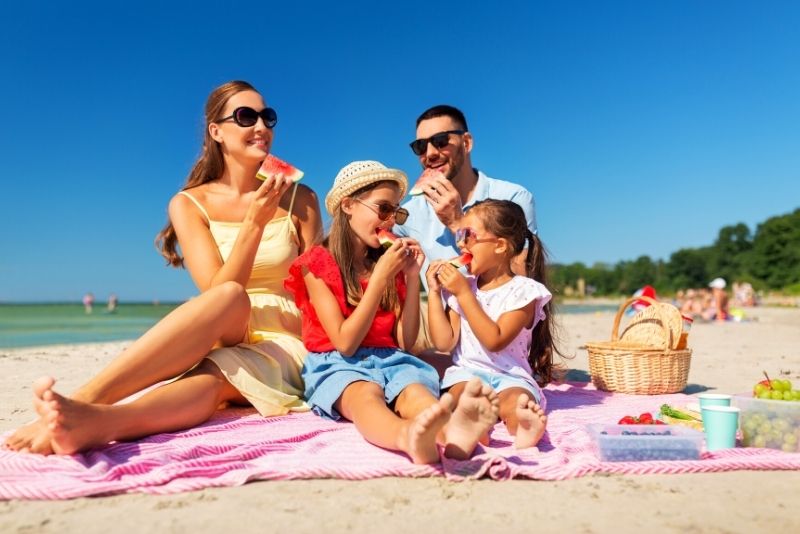 South Lido Park, and the conjoined Ted Sperling Park, offer a peaceful respite from the more bustling parts of the city. This protected park is a great place for a quiet picnic, a bit of kayaking or a place to quietly spot wildlife.
Hidden within the mangrove tunnels you can often see manatees, dolphins, clams, crabs and osprey. The Park is situated at the very tip of Lido Key and kayak and paddleboard rentals are available nearby.
27 – Learn to row at Nathan Benderson Park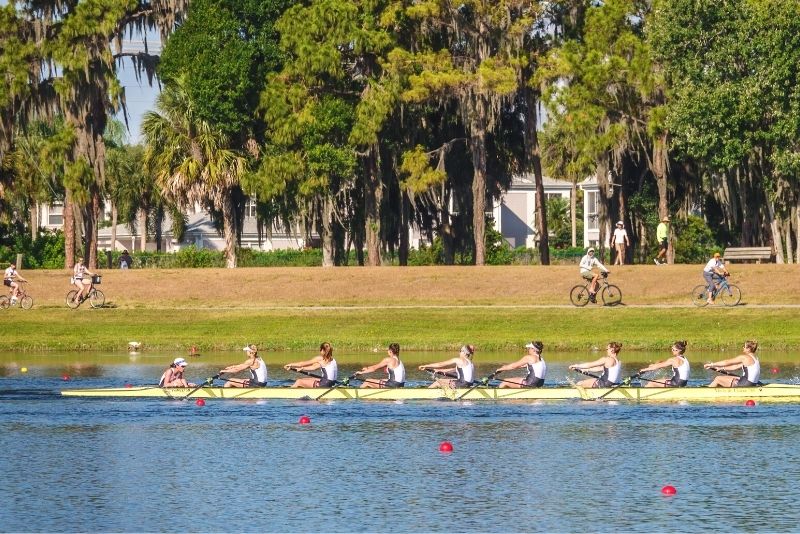 This park has a huge artificial lake that is ideal for rowing and is often used for regattas and triathlon events. If you fancy learning to row, lessons are available for groups and individuals.
Nathan Benderson also has a couple of gentle cycling trails and paths surrounding the lake which make it a great, scenic place to walk and grab some fresh air. On any given Saturday you may be lucky enough to see radio-controlled yacht races taking place on the lake.
28 – Get revved up at Sarasota Classic Car Museum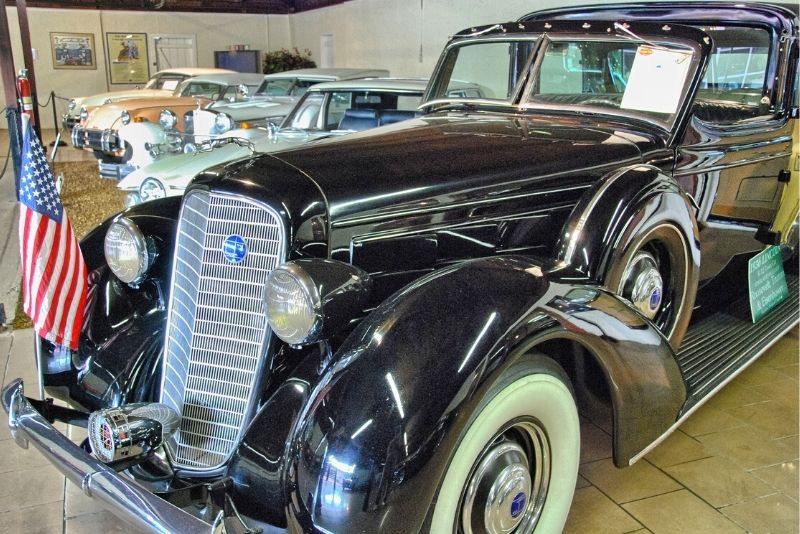 This Classic Car Museum is one of the oldest in the country. Its regular exhibits include an outstanding collection of pristine classics and muscle cars from the world's finest automobile producers.
Expect to see over 100 years of motoring history represented by the likes of Alfa Romeo, Bentley, Cadillac, Ferrari and Edsel to name a few. This is a must-see for all car enthusiasts.
29 – Relax with a spot of fishing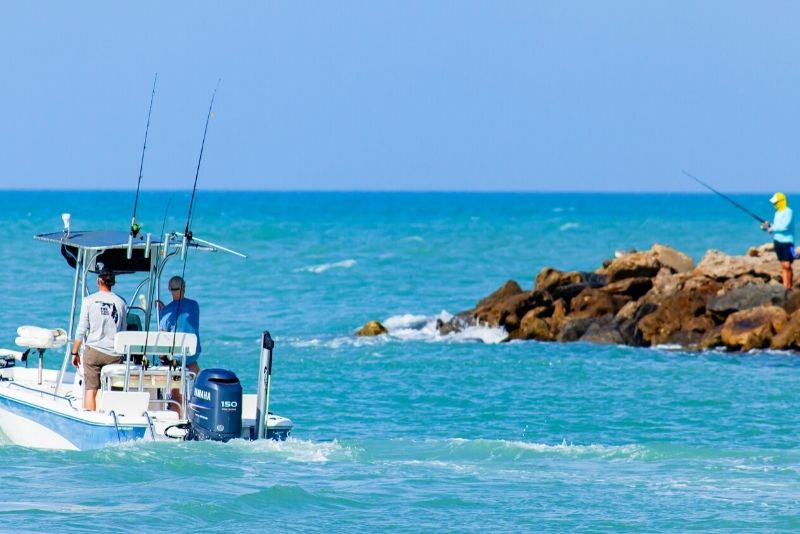 If you love to fish, you're going to love Sarasota. With miles of beaches, coves and inlets there's an almost endless variety of places to fish. You can expect to catch redfish, flounder and mackerel throughout the summer months.
For the serious fisherman, why not charter a boat and take the sport offshore. Barracuda, sea bass, snapper and amberjack are all to be found lurking about the reefs. Sarasota also has year-round competitions for the competitive angler.
30 -Try not to scream on a haunted tour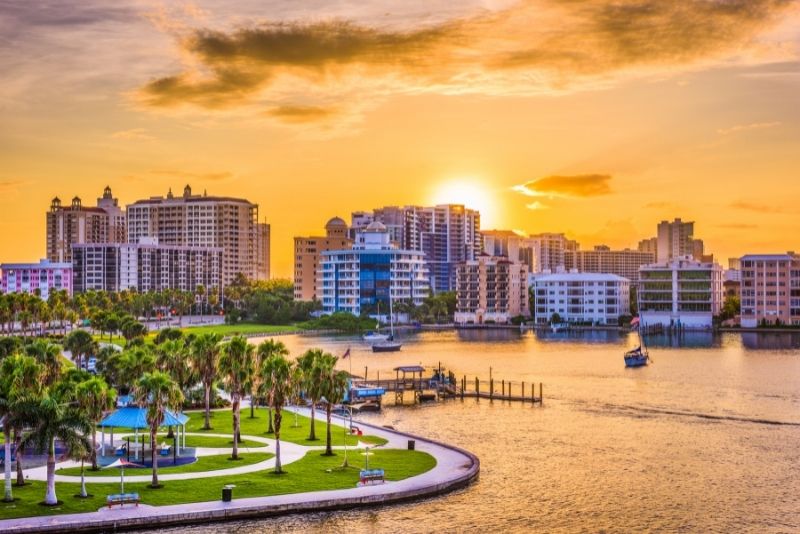 Learn the grisly history of the city with a fun and ghostly tour. These guided trolley tours will show you all the most haunted sites of Sarasota. Learn all about the city's disreputable history of murder, mystery, and unsolved crimes.
Meet shadowy characters and enjoy a theatrically spooky experience. This is a lot of fun but not for the faint of heart. Come along if you dare!
31 – Play a round of golf or two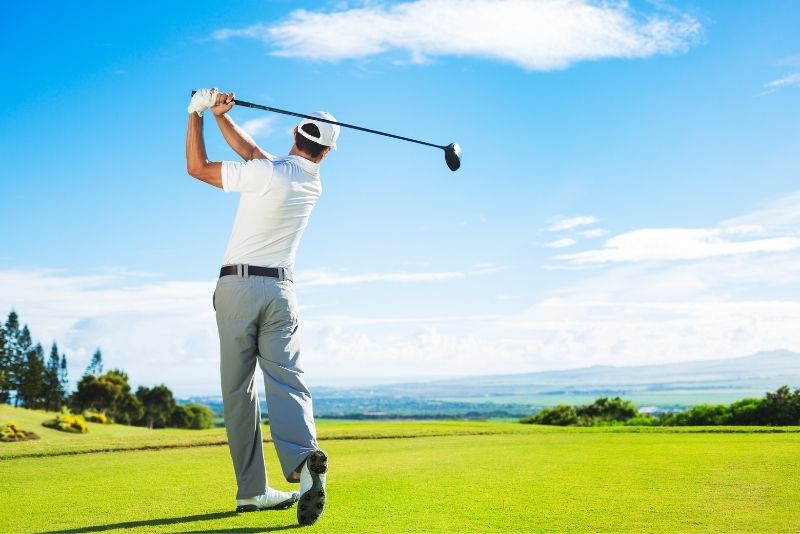 Sarasota is home to a number of impressive public and private golf courses. University Park, The Meadows, Sara Bay and Founders are all excellent members-only clubs.
The TPC Prestancia is in the Siesta Key vicinity and has often hosted PGA championship events. It is open to TPC members. Capri isles, Waterford and Calusa are all excellent courses that are open to the public.
32 – Visit the Amish experience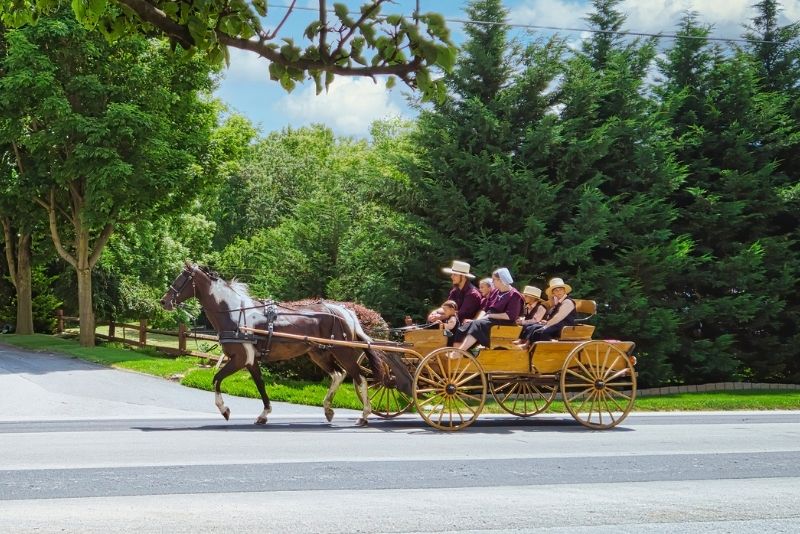 In the mood for something completely different? Why not head up to Pinecraft and take part in a tour of the local Amish community.
Try traditional foods in an Amish kitchen restaurant and learn about the craft of quilting and what it symbolizes.
A knowledgeable community guide will lead you through the history of Amish and Mennonite groups in the area. There is also a gift shop which offers unique souvenirs.
33 – Spend a relaxing day paddleboarding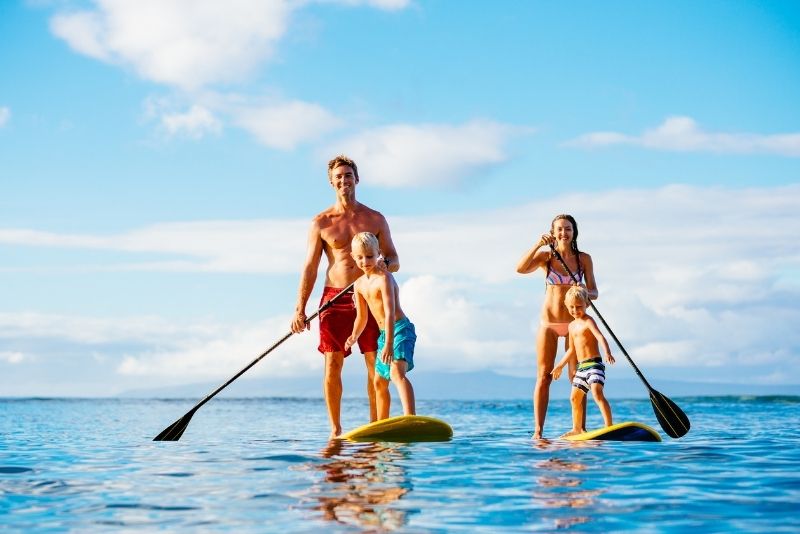 Great fun for first-timers as well as the more experienced. Paddleboarding offers an unrestrained way to explore the waters around Sarasota. The gentle tides of Ted Sperling Park are a great place for beginners to learn the ropes.
Explore at your own pace or take a two-hour guided tour through the mangroves and backwaters. Experience a truly laid-back taste of Florida life.
34 -Go skydiving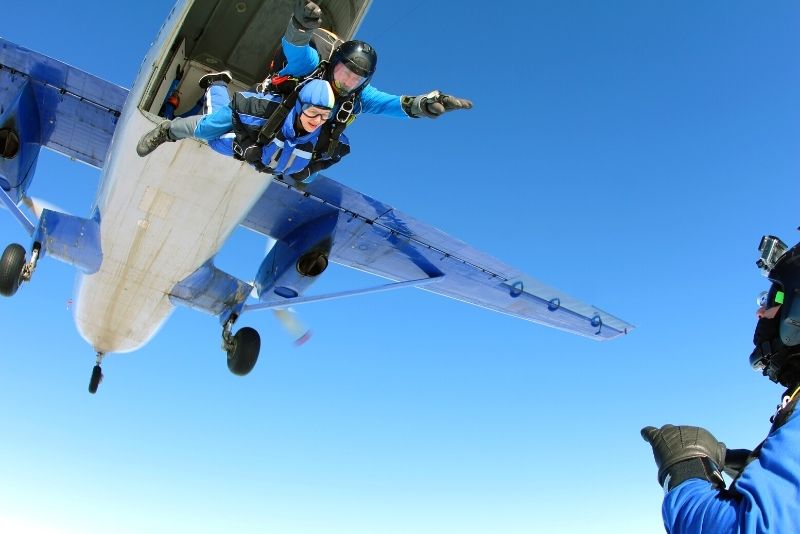 See the West Florida coastline from above, from St Petersburg down to Port Charlotte. If you're seeking a truly exhilarating escapade, skydiving could be for you. No need for lengthy training, just come along and enjoy the ride.
Take a tandem skydive with highly trained instructors over the beaches and glimmering waters of Sarasota, Venice, and Tampa. Skydiving in Sarasota is a truly unforgettable experience.
35 – Immerse yourself in culture on an art tour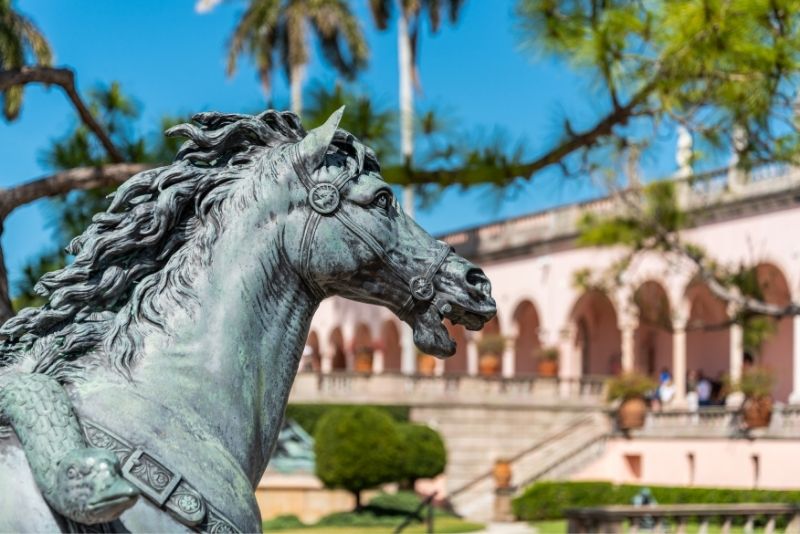 Sarasota's history is interlinked with its love of art. Between its wealthy patrons, private collectors, museums and creators there is art on display in the city almost everywhere you look.
Why not take a guided tour around some of its best-loved public art pieces and sculptures. Visit more than 50 different sculptures and landmarks and gain knowledgeable insights from local informed guides. This is a deep look into the cultural soul of Sarasota.
36 – Take an escape room challenge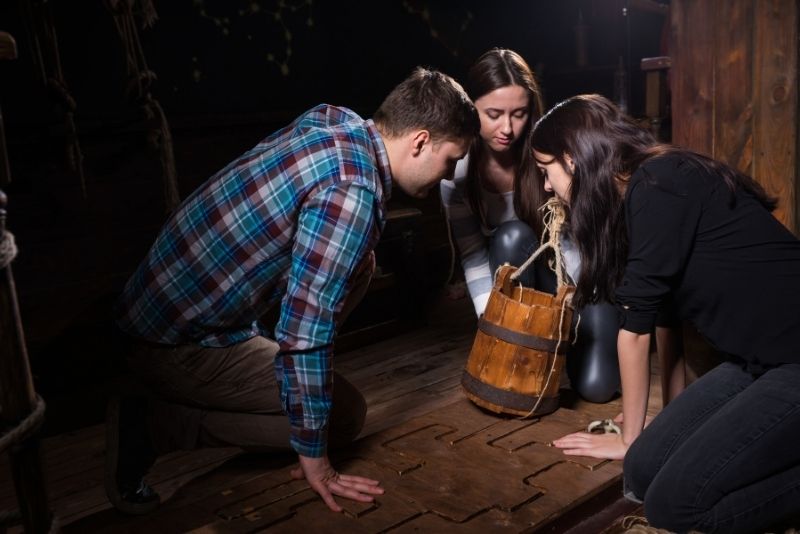 Ever fancied testing your puzzle-solving skills to decipher clues and free yourself from a locked room? Of course, you have! Work in teams of 2-10 people to solve a series of mental and physical puzzles.
Choose from a number of themed escape games including a 1930s mafia club, a London townhouse, a cabin in the woods murder mystery or a modern-day Sarasota nightclub. This is a really fun thing to do while in Sarasota.
37 – Have a swinging time at TreeUmph! Adventure Course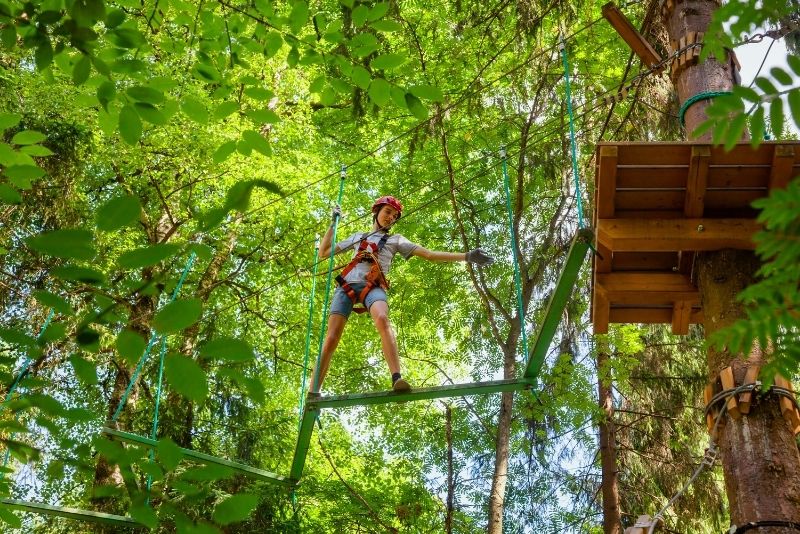 TreeUmph! is one of Sarasota's most adventurous attractions. A high-flying course of tree-top zip-lines, platforms, climbing walls, ladders and bridges, this place has fun in spades.
Whether you are a total beginner or a regular Indiana Jones there is a course here for you. Guides are on-site at all times to help navigate the tougher parts of the trails. Push your limits with this exhilarating forest adventure.
38 – Meet the ancestors at Bishop Museum of Science and Nature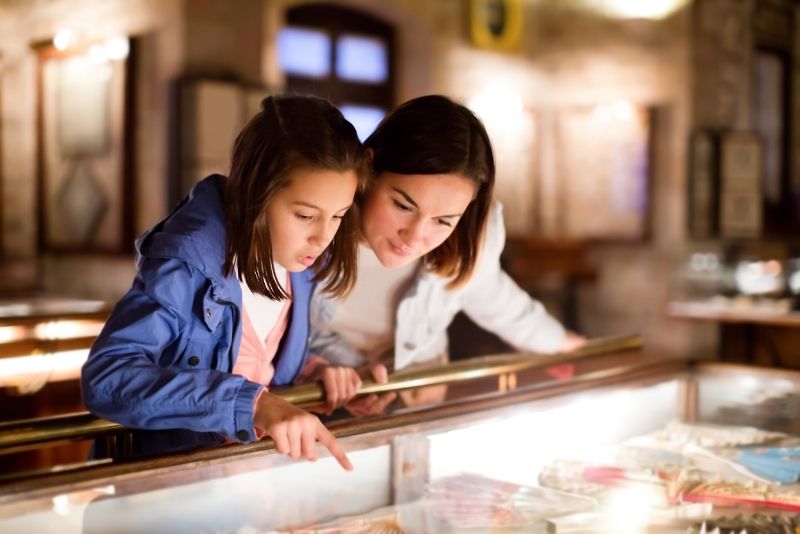 The Bishop Museum is the largest museum of natural history on Florida's Gulf Coast. It has a rotating schedule of temporary exhibitions as well as a large permanent collection.
The museum covers the history of life in the region with prehistoric fossils from the very earliest land creatures to the native Paleo-Indian cultures.
The building also houses an all-digital planetarium and manatee rehabilitation center. This is a must for kids and adults who are enthusiastic about science.
39 – Experience some southern hospitality at Owen's Fish Camp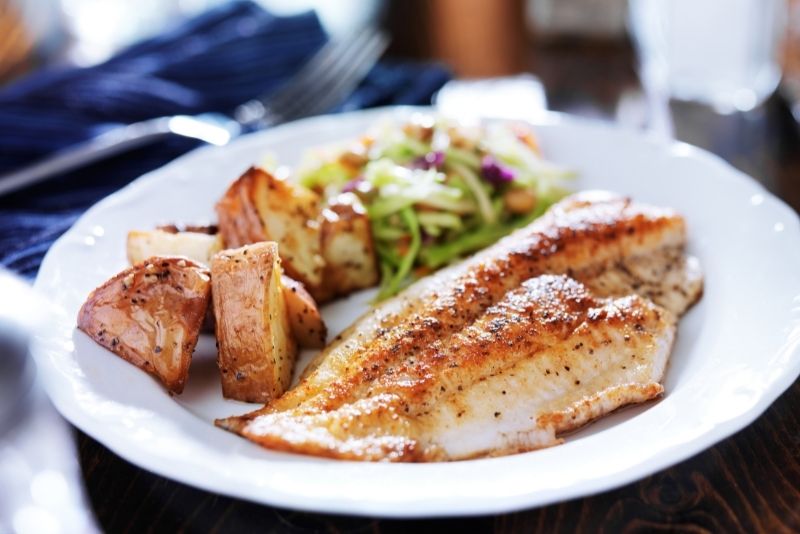 This popular restaurant serves up the best of local seafood in eclectic and non-pretentious surroundings.  The atmosphere at Owen's Fish Camp is always lively, and the staff and service are some of the friendliest about.
As well as the freshest fish dishes this place offers a selection of the best wines and regional craft beers to satisfy every taste and desserts that cannot be beaten.
40 – Enjoy the thrills and spills of Tampa Bay theme parks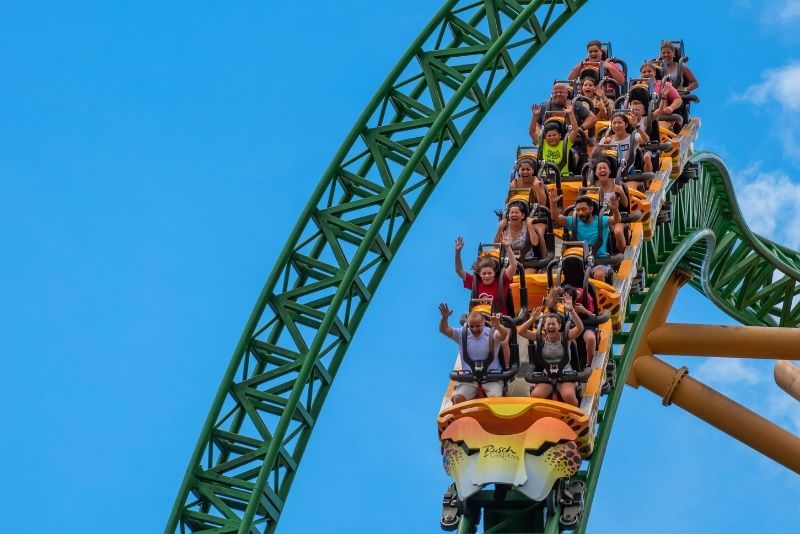 Tampa Bay has long been renowned for its world-class theme parks and attractions. The African safari-themed Busch Gardens has thrilling white knuckle roller coasters as well as rides for younger children and a zoo.
In the Tampa Bay area, you can also find the Florida aquarium which covers a huge 200,000 sq ft. You can see many species of fish and aquatic mammals and learn about the aquarium's coral, shark and sea turtle conservation efforts.
If you are still seeking attractions why not visit the animals at Zoo Tampa or cool off at Adventure Island, Tampa's largest water park.
41 – Taste the region's finest ingredients at Duval's Fresh Local Seafood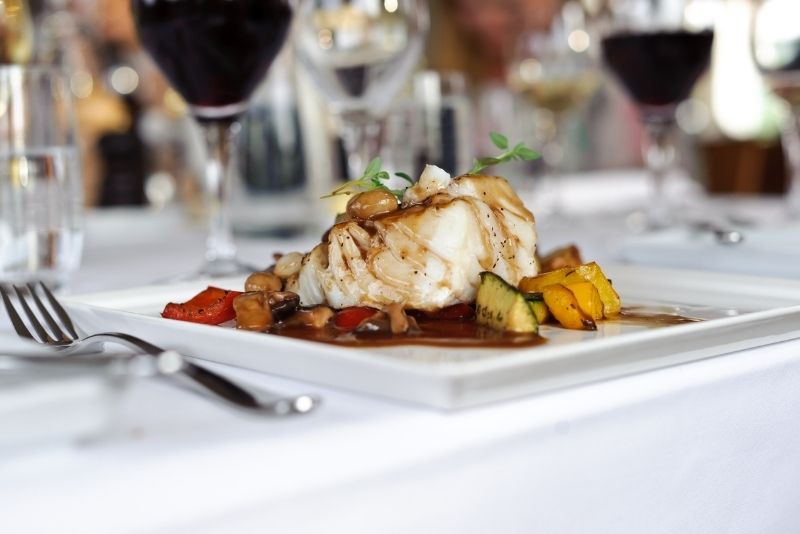 Duval's Fresh Local Seafood has won the city's prestigious best seafood award for six consecutive years. Serving only the best of local fish and ingredients, it prides itself on the quality of its food, wines and service.
It is one of the fancier seafood eateries in town and its popularity means that you should book to avoid disappointment. Duval's is located in the center of downtown Sarasota.
42 – Pay your respects at the Sarasota National Cemetery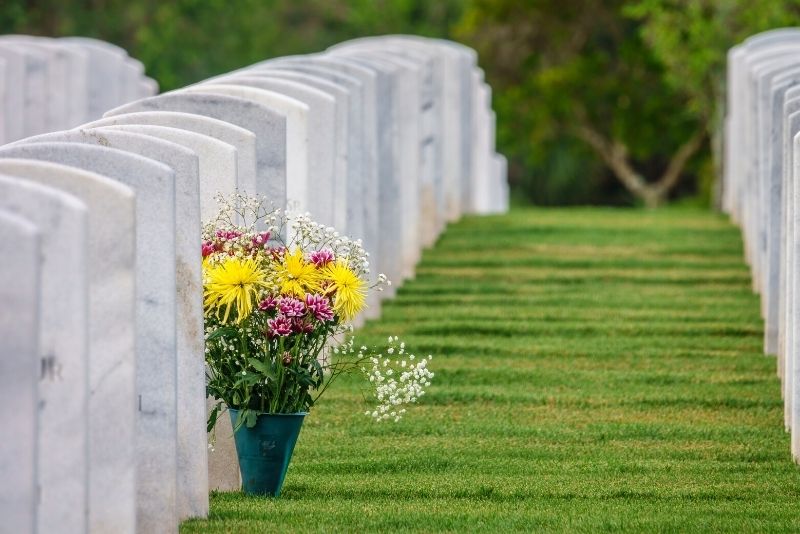 The Sarasota National Cemetery was officially opened in 2008 and covers 295 acres. The space is one of seven national cemeteries in Florida at the service of veterans. There is a flag assembly area and memorial walkway to visit.
In the center of the cemetery is the Patriot Plaza amphitheater where visitors can receive guided tours of the artworks every Tuesday at 10 am.
43 – Spot rare birds at Celery Fields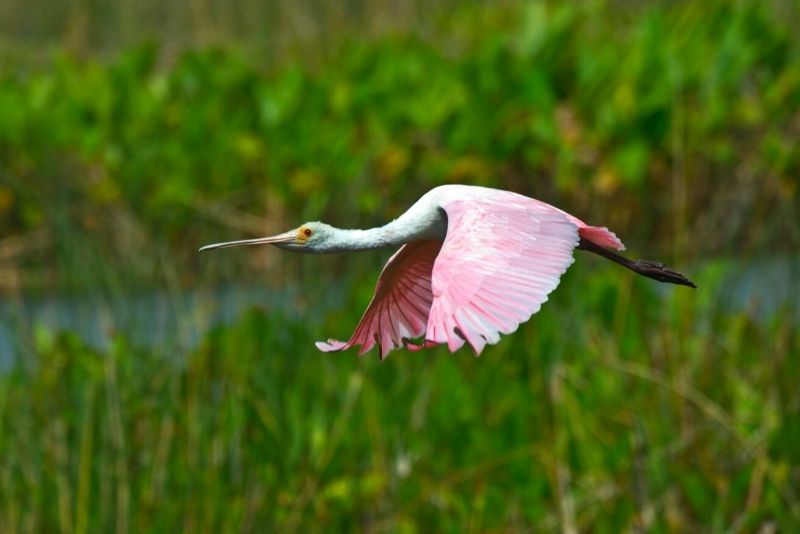 The Celery Fields is another of Sarasota's lesser-known gems. A great place for bird-spotting, the Celery Fields is home to breeding bird populations with species of owls, sandpipers, meadowlarks, bitterns and sparrows.
As well as being a habitat for local wildlife it is also an important stormwater collection area for the city. These 400-acre wetlands are an ideal place to hike, bike, fish and picnic.
44 – Take in the view at Dry Dock Waterfront Grill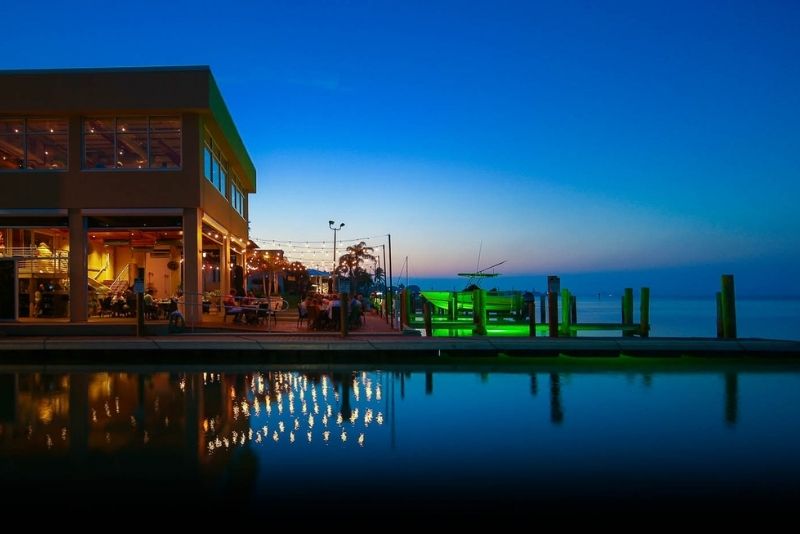 As well as fantastic food the Dry Dock also offers a beautiful location. With indoor and outdoor seating you can really make the most of the long summer nights as you take in the view over Sarasota Bay.
This restaurant specializes in local seafood but also offers a variety of other dishes including pasta, pizzas, snacks, and a children's menu. The service is friendly and really adds to the atmosphere.
45 – Indulge yourself at the Mall at University Town Center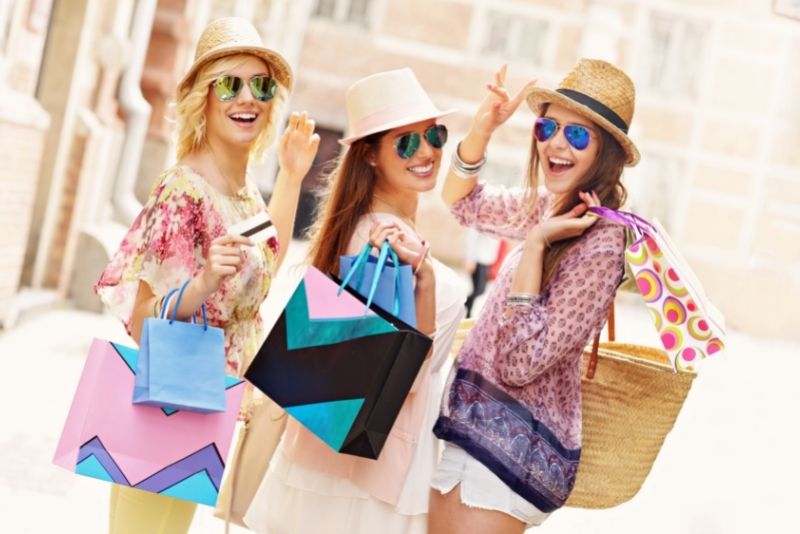 Opened only recently in 2014, The Mall has luxury department stores like Saks Fifth Avenue, Dillard's and Macy's among a host of other popular brands. You can find a variety of stores selling home and furniture items, electronics, sportswear and health and beauty items.
There are also well-known food and beverage outlets and even a store selling arcade games, pinball machines, and memorabilia. Shop till you drop.
46 – Burn off some energy at Bayfront Park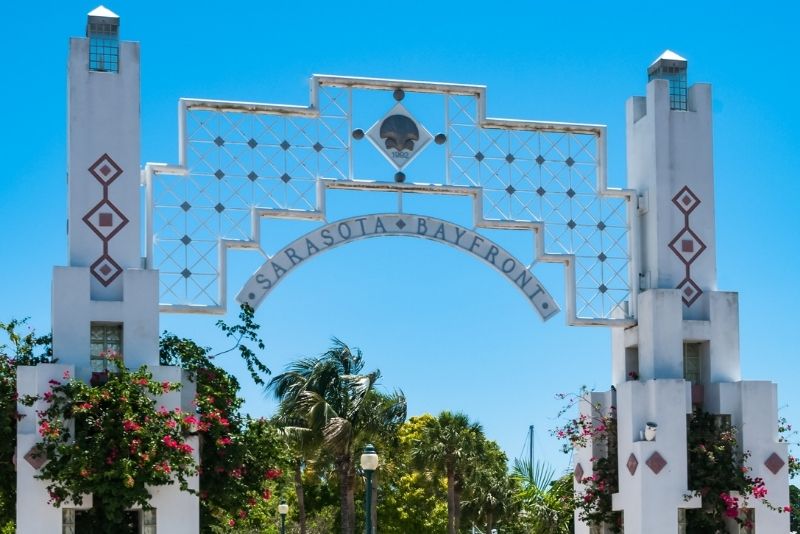 The well-positioned Bayfront Park is a great place to spend the afternoon. The Park has a couple of restaurants, including a tiki bar and grill, and also offers an outstanding view of the bay.
It has waterfront benches to sit and watch the sunset on warm summer nights. With playground facilities for children and an array of fountains, sculptures, and native plants there's enough to keep everyone entertained.
47 – See birds up close at Save Our Seabirds, Inc.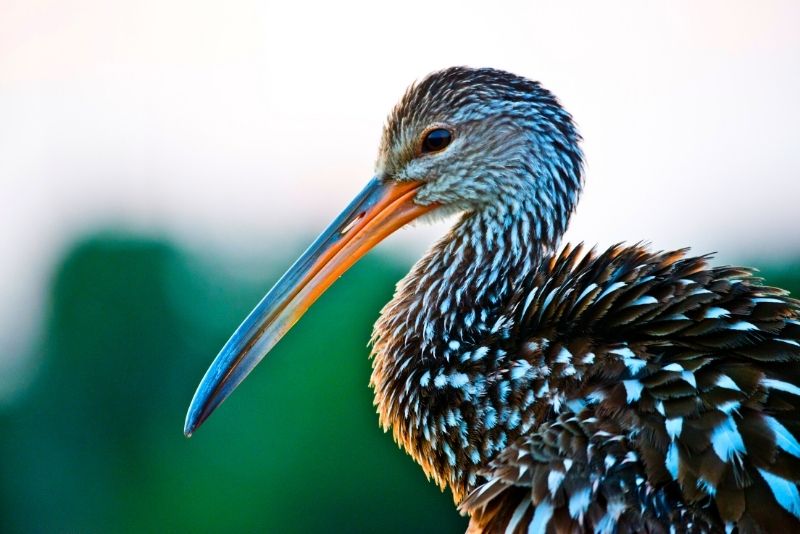 Save Our Seabirds is a rescue center for sick and injured birds. The organization rehabilitates and releases thousands of injured birds each year. It offers a permanent home to 120 birds who could not be returned to the wild due to their injuries.
The facility runs a wild bird learning center which it describes as a living museum where visitors can meet these fascinating creatures face to face. Save Our Seabirds is open to the public every day.
48 – Go camping at Lake Manatee State Park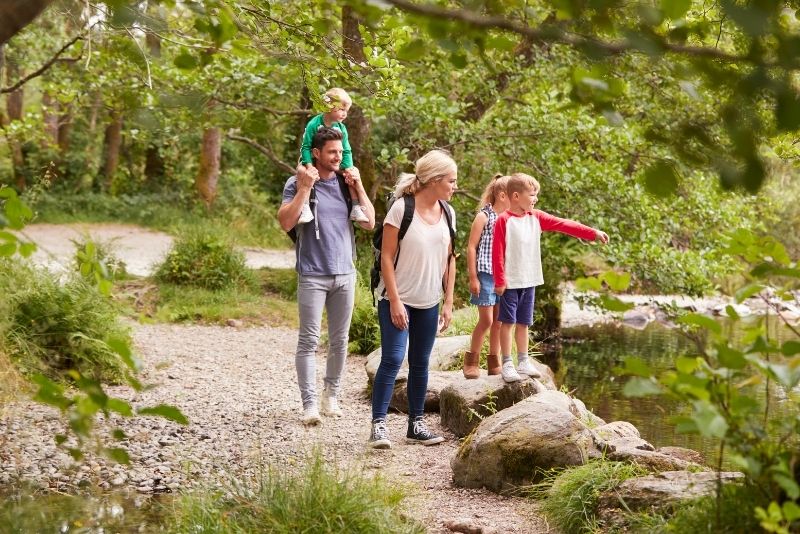 Despite what you might expect, there are no manatees in Lake Manatee. The Lake was created in the 1960s when the Manatee River was dammed. This blocked the manatee's route up the river, so it is  Lake Manatee in name only.
It's still a beautiful place to visit and an excellent place for freshwater fishing, swimming and other kayaking. the park covers 3 miles along the edge of the lake and has facilities for camping and boat launching.
49 – See a production at Florida Studio Theatre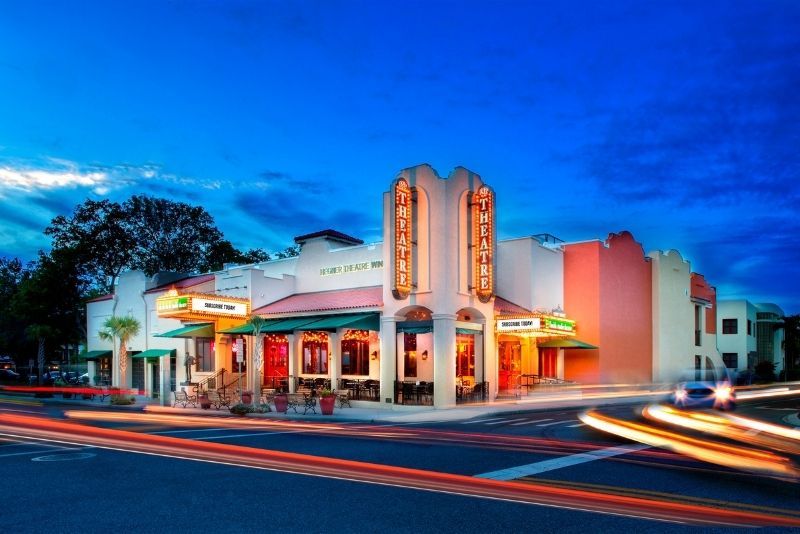 If you're looking for fun things to do in Sarasota, FL, the Florida Studio Theatre should be high up on your list. the FST began life in 1973 and has since grown into a small village of five intimate theatre spaces in downtown Sarasota.
Showcasing a diverse range of productions, the organization aims to make theatre accessible and affordable to all. It offers the best in contemporary theatre, cabaret, children's theatre and improvisation.
50 – Catch a concert at Sarasota Opera House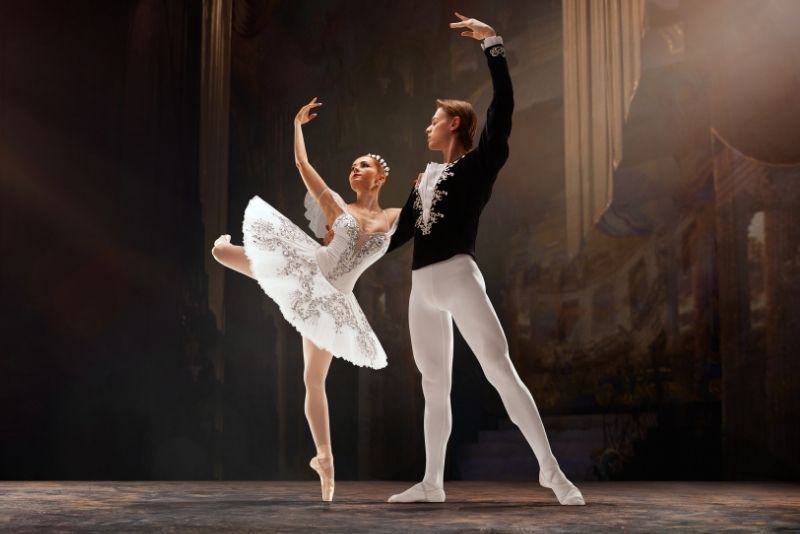 As well as a cultural center, the Sarasota Opera House is a historic institution in its own right. Opened in 1926 as a multi-use cultural space it has hosted performances from some of the biggest stars of yesteryear, including a young Elvis Presley in 1956.
The superb acoustics are its crowning jewel, making the audience feel like they are not just witnessing a performance but are enveloped by the sound.
The building has been tastefully revived by the Sarasota Opera Association which hosts a program of concerts throughout the year.
51 – Have a night of culture at Asolo Repertory Theatre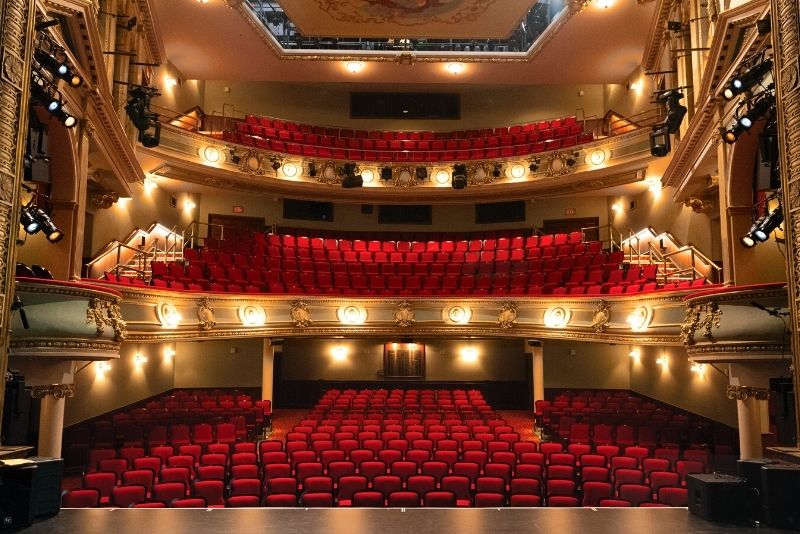 The Asolo Repertory Theatre is another cultural staple of Sarasota's artistic community. The company was originally based in an 18th-century Italian theatre, reconstructed near the Ringling Museum of Art.
They have since moved to larger premises at the Mertz Theatre within the Florida State University Center for the Performing Arts. They have a year-round schedule of productions taking place.
52 – Be entertained at the Van Wezel Performing Arts Hall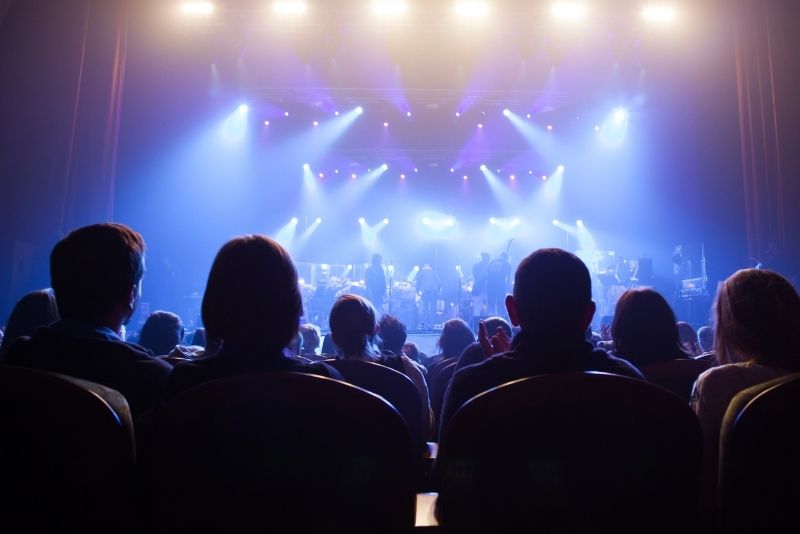 For a more easy-going night out, why not try the Van Wezel Performing Arts Hall. At any given time you are likely to catch world-class Broadway productions, live music, comedians, contemporary dance and even the odd ballet and orchestral performance.
The venue's website has an up-to-date guide on what is showing throughout the year. The building is located directly on the bayfront and its bright colors and seashell design make it a popular local landmark.
53 – Laugh along at McCurdy's Comedy Theatre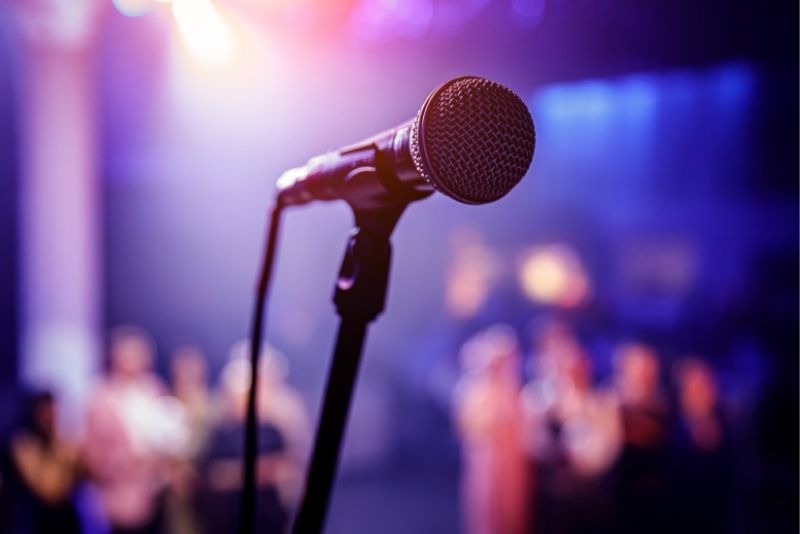 You can find McCurdy's at the intersection of Ringling Boulevard and Washington Avenue in downtown Sarasota. It has been putting on side-splitting shows in the city since 1988 and is dedicated to the art of stand-up comedy.
Aside from a place to see world-class comedy, there's also a bar and restaurant with a full menu to savor before the show.
54 – Go clubbing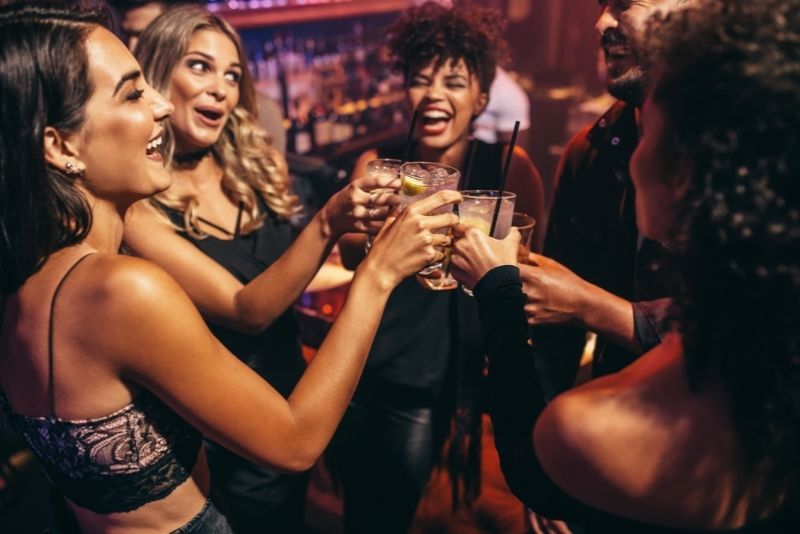 You can't visit Sarasota without a night out on the town. The city has some great clubs and caters to all tastes of music and dancing. Sarasota Sky has great views and plays a broad selection of modern music.
For live bands and DJs, it's worth checking out the Beach Club at Siesta Key.
If country music is more your thing, The White Buffalo Saloon is a great place to kick one's heels with some line dancing.
The Gator Club is a stylish venue with a good selection of drinks, it plays reggae each Thursday.
The Dynasty Club holds social evenings with ballroom dancing. Sarasota has something for everyone!
55 – Pamper yourself at the Ritz Carlton Resort & Beach club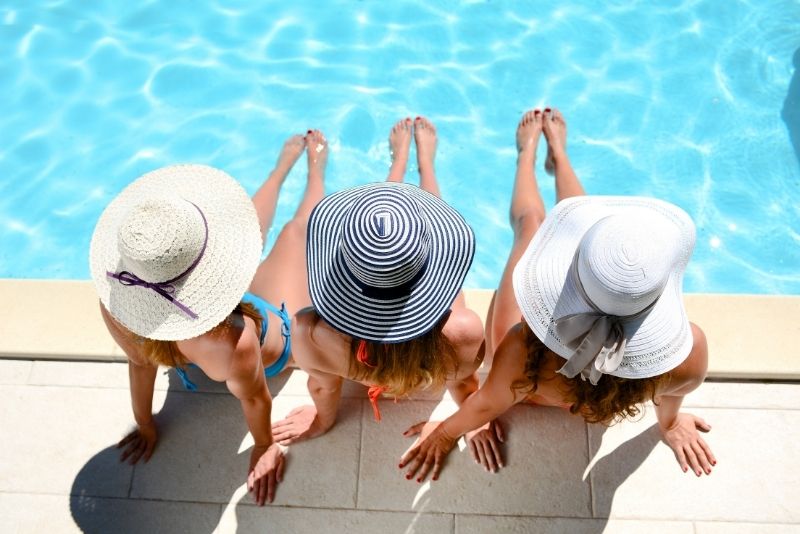 After a busy week of sightseeing why not unwind at The Ritz-Carlton Resort. The resort has beautiful seafront pools to relax by and serves a variety of drinks and snacks for a high-quality al fresco dining experience.
The resort also has an 18-hole championship golf course, spa, gym and numerous restaurants to sample the highest quality food and drinks around. The Ritz Carlton resort is also pet-friendly so nobody gets left out.
With so much to see and experience in the surrounding area, you'll have no problem finding fun things to do in Sarasota, FL. With historical landmarks like the Ca d'Zan and Opera House, cultural treats such as the Ringling Circus Museum and its expansive natural parks, Sarasota has something for everyone.
Have you booked your hotel in Sarasota? The city is very popular and rooms do sell out so get in quick to bag your preferred spot.
It's always a good idea to book airport transfers too, for a seamless journey that gets your trip off to a smooth start.
We hope you enjoyed our selection of fun things to do in Sarasota. Comment below if you wish to recommend other places.
If you're looking to keep the journey going, Clearwater, Tampa, St. Petersburg, Cape Coral and Fort Myers are all easy drives away.
Happy travels!