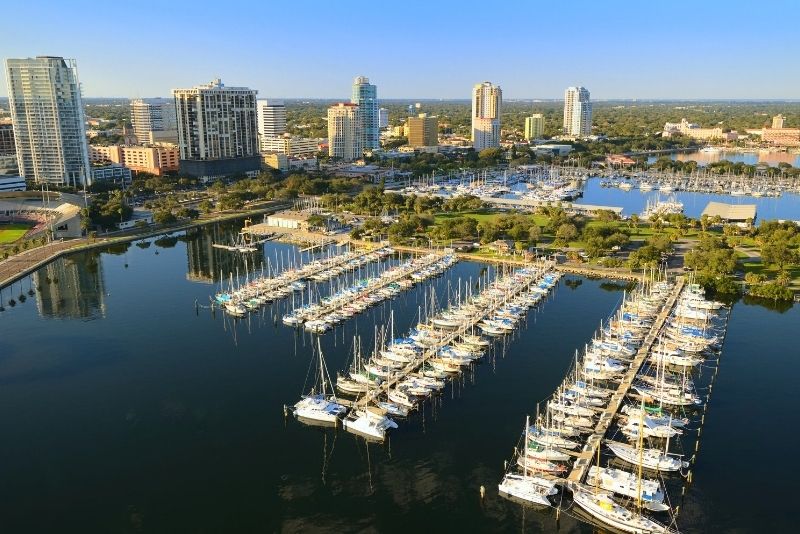 Nicknamed "The Sunshine City" for its year-round fine weather, St. Petersburg could be one of the best family-friendly places to vacation on Florida's Gulf Coast.
Endowed with gleaming white sands and tranquil clear waters, St Pete Beach is often voted one of the nicest in the country — the perfect place for sunbathing or paddleboarding. Its secluded barrier isles are an ideal place to get away from it all and a trip to its many lush parks and preserves are just some of the best things to do in St. Petersburg.
Explore up to 150 species of palm and cycads, as well as the nearly 500 different plants at Gizella Kopsick Palm Arboretum. Then, head to St. Pete Pier for the best green space near the sea!
The city has a thriving downtown district with a distinctly bohemian culture and many arts and cultural places to visit, including some of the country's top museums and galleries.
The nearby city's of Tampa and Clearwater, with their world-famous theme parks and attractions, are always just a stone's throw away. But what to do first?
1 – Be astounded at The Dalí (Salvador Dalí Museum)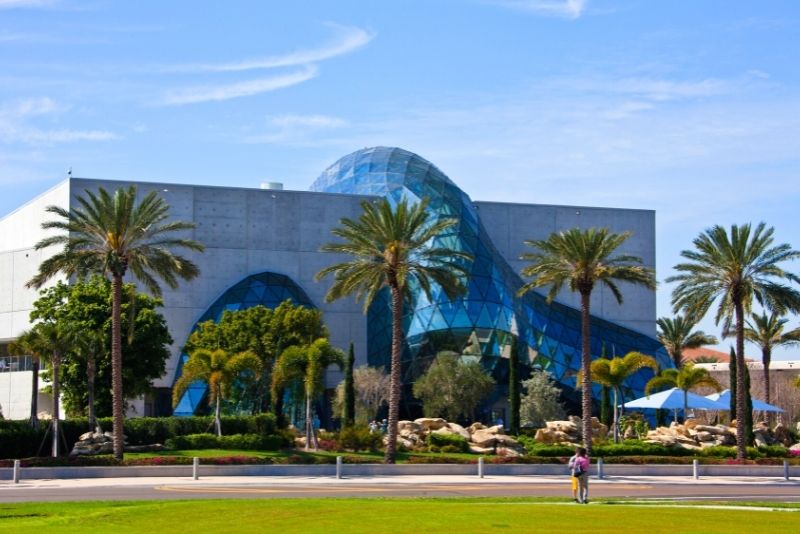 One of the 20th Century's most genre-defying and vital artists, Salvador Dali's work was as technically brilliant as it was unique. The Spanish-born artist revolutionized the art world with his surrealistic images and flamboyant personal flair.
The Dali Museum is a collection of thousands of items related to the great artist's career.  Combining a spectacular purpose-built museum with exhibition areas, gardens, a cafe and a center for the avant-garde, this waterfront gallery is one of the most fun places to visit in St. Petersburg.
The James Family Wing holds the museum's permanent collection of Dalí works, including 96 paintings created by the artist from 1918 to 1970 as well as holograms, sculptures and a lobster telephone.
2 – Cruise the historic city on a segway tour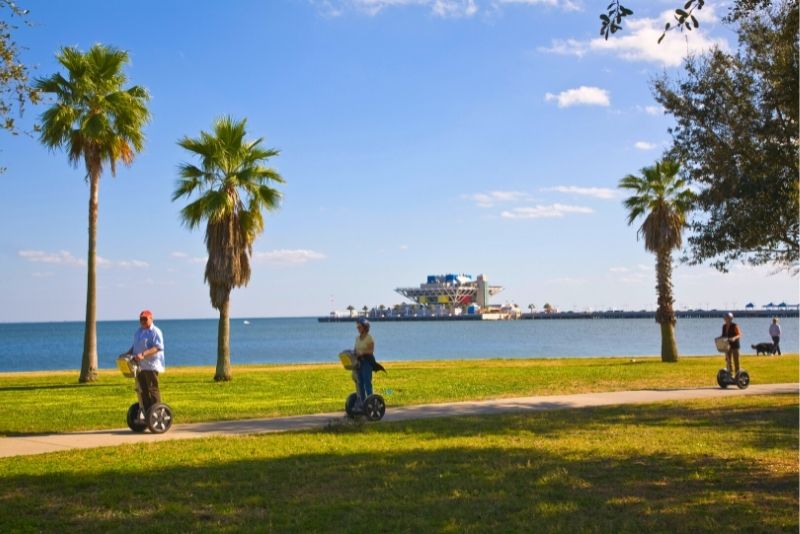 Why take a bus tour when you can segway? Cruise the city streets on two wheels with these fun segway tours of historic St. Petersburg. Hit all the best sites, including the Victorian-style homes of the Old Northeast, the Tampa Bay area, and the St. Petersburg Museum of History.
Pick up some history on the area's most famous residents, including the Native American princess Pocahontas, and see historic sites, including the departure point of the world's first commercial flight, the St. Petersburg-Tampa Airboat.
Though they may look tricky to maneuver, segways are suitable for everyone and you'll get the hang of it in no time. Make the most of your time in St. Petersburg, Florida and explore the city on a fun and lively segway tour.
3 – Stroll along the St. Pete Pier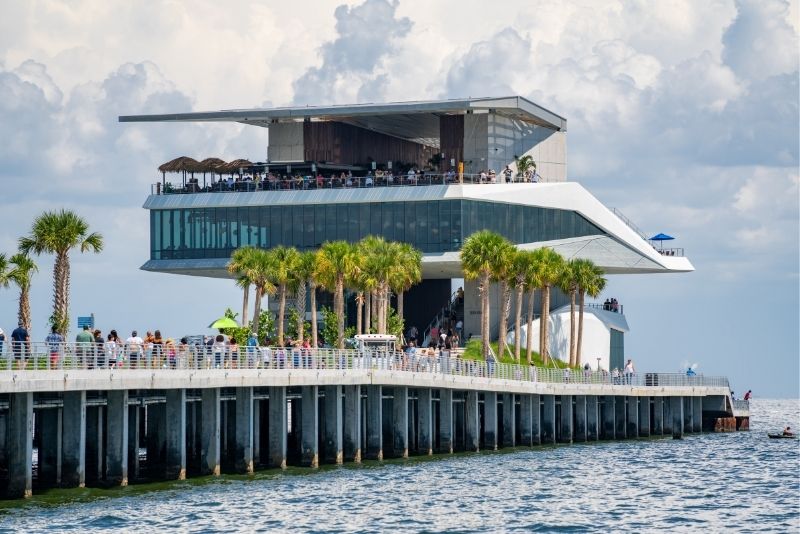 The new recreation center of the city, St. Pete Pier has a lot to discover, from shopping, dining and entertainment to sports and parks you'll find it all here. Dine in style on the rooftop of Pier Teaki or grab a snack at the Driftwood Cafe.
Cool off from the summer heat at the Splash Pad or stroll around the Benoist Centennial Plaza before relaxing on the Bayfront Health Tilted Lawn, there's something here for the whole family.
Take in the sea views and that fresh sea air as you check out some of the piers artworks, including the Morning Stars Mosaic, the water-inspired sculpture Olnetopia and the stunning net sculpture Bending Arc.
The pier is sure to be your new favorite place to go in St. Petersburg.
4 – Catch a Rays game at Tropicana Field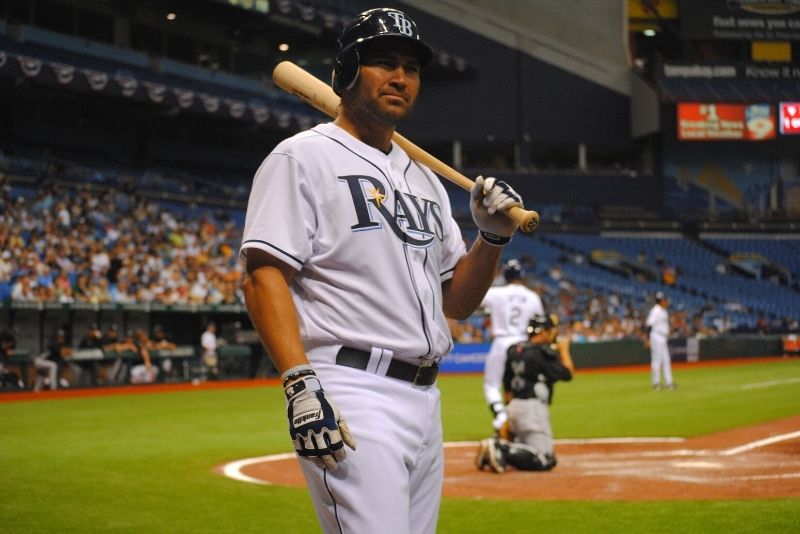 Home to the Major League Baseball team, The Tampa Bay Rays, Tropicana Field is a must-visit for sports fans while in St. Petersburg. Commonly referred to as "The Trop" by locals, the stadium is the only indoor venue in Major League Baseball capable of hosting events all year long.
As well as baseball games it has also hosted college basketball, football, and pro hockey tournaments. Some of the world's biggest stars have also performed here including David Bowie, Janet Jackson and the rock group, Kiss.
Check out a Tampa Bay Rays game or see the website to find out what's happening at The Trop during your time in St. Petersburg.
5 – Find inspiration at the Museum of Fine Arts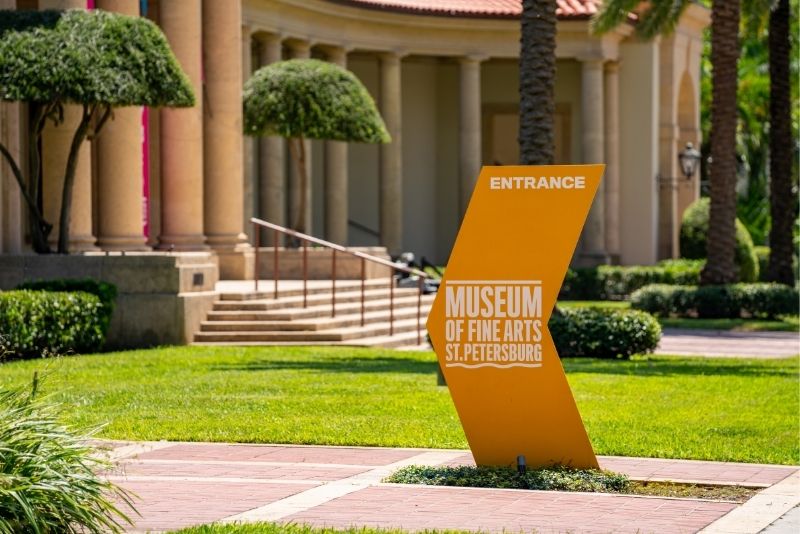 For the avid art enthusiast, there's one place to visit in the city that will appeal above all else – the Museum of Fine Arts. The permanent collection covers almost 5,000 years of human history and creativity and is represented in thousands of objects in various media.
Visitors can see ceramics and porcelains from all over the globe and the museum features a large collection of decorative arts as well as folk art, artworks from indigenous cultures and ceremonial pieces.
You will also find more traditional works such as paintings, sculptures and prints. It has a rotating program of temporary exhibitions alongside its permanent collection and hosts a monthly series of lectures, talks and even cinema screenings. Art lovers won't want to miss this one.
6 – Hike at Boyd Hill Nature Preserve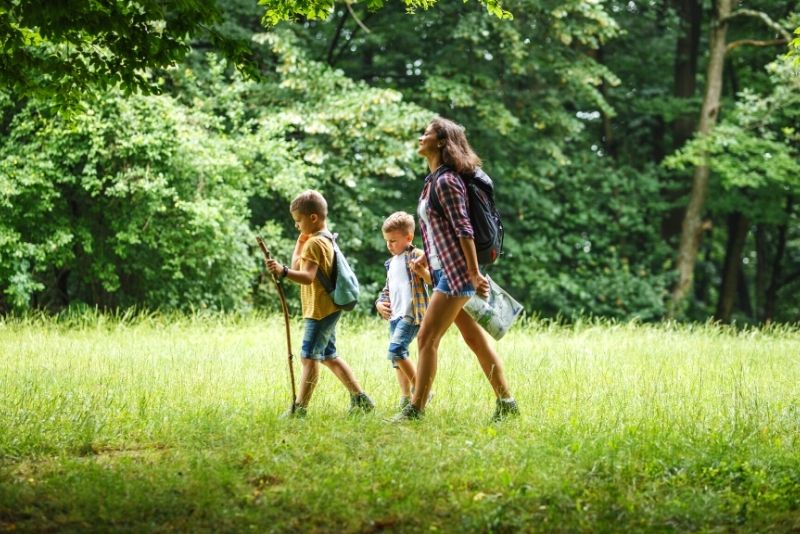 If you would like to make the most of your time in St. Petersburg and explore the very best of the city's natural landscape, Boyd Hill Nature Preserve is a great place to start. It is home to the Lake Maggiore Environmental Education Centre which teaches visitors about the many natural marvels of the preserve.
Looking for a peaceful place to camp? The Terry Tomalin Campground offers primitive camping inside the nature preserve as well as organized nature camps and bike tours. This is especially great for young campers who can learn all about the fascinating web of nature and how it functions inside the preserve.
During your visit to Boyd Hill, why not join one of many nature programs. Take a night hike through the park or catch a speaking presentation on the natural history of the area. As well as its wild and unspoiled beauty, Boyd Hill Nature Preserve really has a full season of activities to enjoy.
7 – Soar over Tampa Bay on a helicopter tour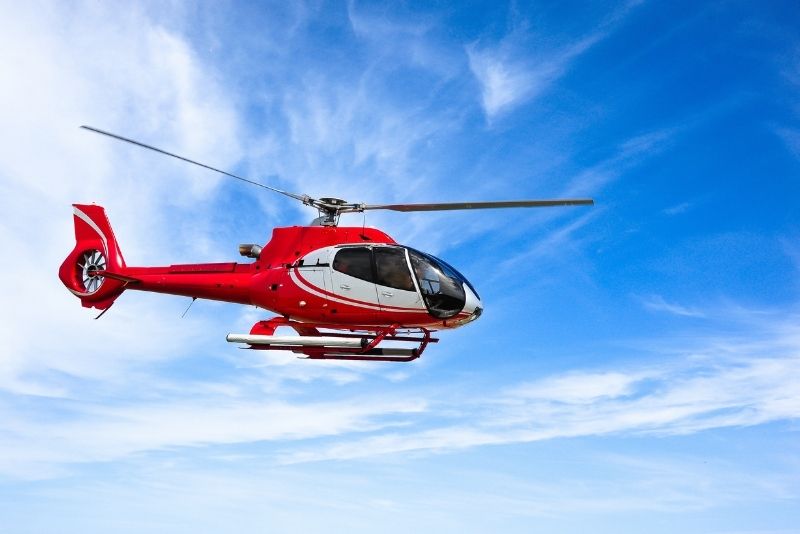 Okay, what could be better than a helicopter tour over St. Petersburg city and Tampa Bay? Enjoy the invigorating thrill of hovering high above the city on one of these unique helicopter cruises.
Take to the skies in an air-conditioned chopper and see the sites in a truly unique way. Glimpse famous landmarks such as St. Pete's Pier, John's Pass and Treasure Island as only a few people get to.
You will cruise over the sparkling waters of Tampa Bay and the luxury beachfront resort, Don CeSar. When soaring high above the barrier islands, keep your eyes peeled for dolphins and other wildlife in the waters below. This is sure to be an experience you will never forget.
8 – Climb the Weedon Island Preserve observation tower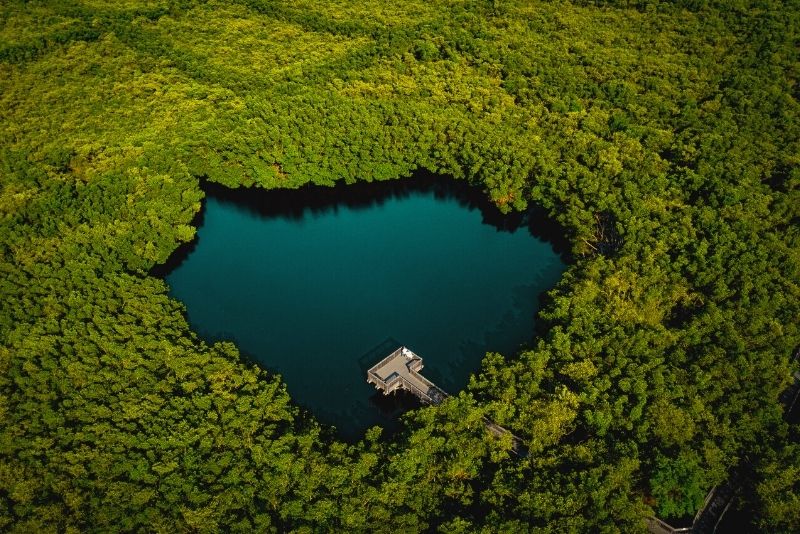 The huge 3,000-acre Weedon Island Preserve is a must-visit for nature lovers in St. Petersburg. Here you can explore the diverse wetland and upland ecosystems that make up important habitats for local plants and wildlife.
The park has a lot of great routes to hike and almost two miles of boardwalk trails, making it accessible to most people. Visitors can check out the preserve's education center and even borrow a backpack full of useful trail maps and field guides.
You can follow the boardwalk trail through mangrove forests and tidal streams to the park's observation tower, which on a clear day provides fantastic views of the preserve as well as Tampa Bay and the city's of St.Petersburg and Tampa. Why not discover this serene slice of Florida countryside for yourself?
9 – Explore the Chihuly Collection at More Arts Center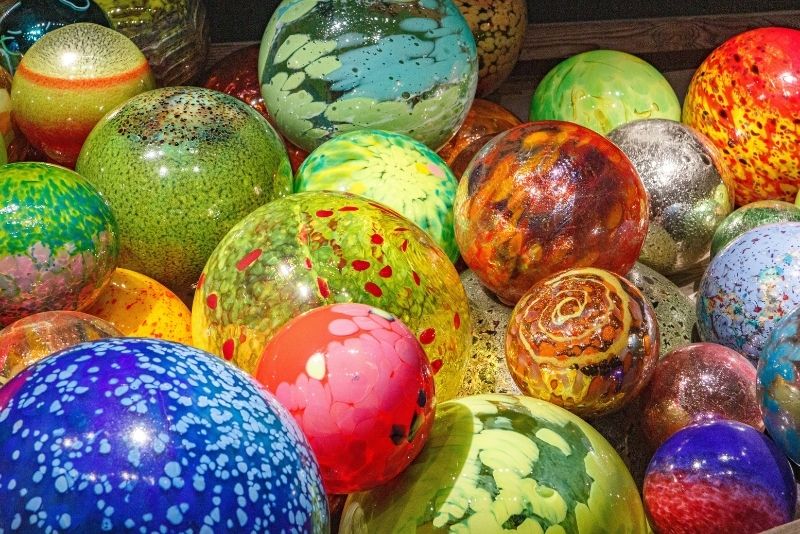 The Morean Arts Center is a fun and engaging contemporary art space on St. Petersburg's Central Avenue. It is open daily and puts on a series of art and creative classes, events and parties and also has an artist in residence program.
It houses the first permanent collection of works by American artist, Dale Chihuly in a purpose-built facility. Chihuly is known for his abstract and colorful glass constructions and has pioneered the production methods of elaborate glass artworks during his career. On entering, visitors to the gallery are met with a 20-foot sculpture created specifically for the site.
Admission is free, so why not take a class or explore the artworks during your time in the city. It could just be one of the best cultural things to do in St. Petersburg.
10 – Play and learn at Great Explorations Children's Museum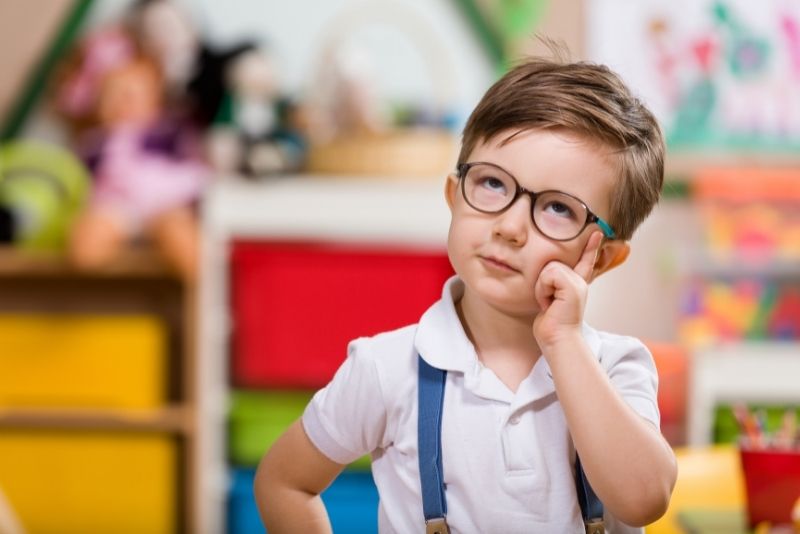 If you're looking for fun and educational things to do with kids in St. Petersburg, stimulate their curiosity at the Great Explorations Children's Museum. Here they can meet the Explorasaurus and play and discover through interactive games and exhibits.
Try the augmented reality sandbox, where a regular sandbox becomes an entire world with gushing rivers and rocky mountains. Explore the creativity in all of us by imagining what simple tools like a pencil and paper can create.
Great Explorations puts on regular workshops with a focus on environmental topics as well as readings and discussions with authors. It also has a store that sells educational toys, of which 100% of the proceeds go back into the museum. Younger kids are sure to love this!
11 – Spot wildlife at Sawgrass Lake Park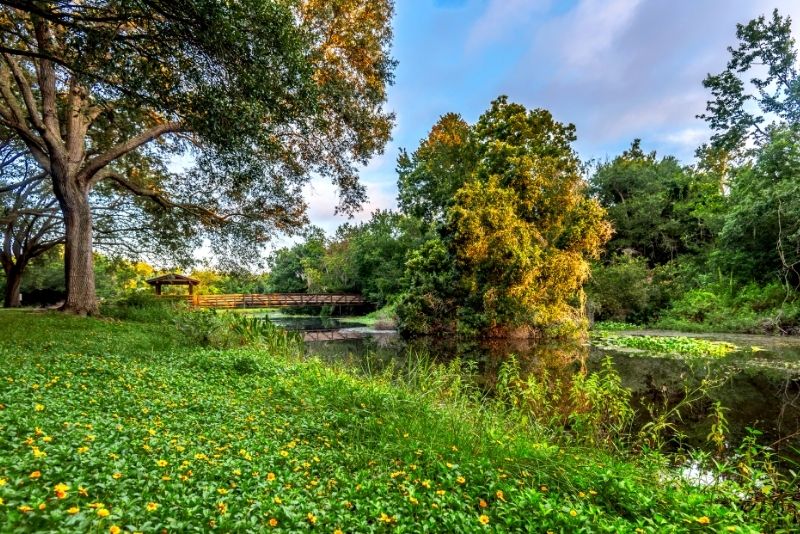 Home to one of the largest Maple swamps on Florida's Gulf Coast, Sawgrass Lake Park is a haven for local and migratory wildlife. The park is home to many species of birds, including egrets, ibis, herons, and a few reptiles too, such as native turtles and alligators.
It is a popular stop for migrating birds in the spring and fall seasons and, as such, the park attracts a large number of bird spotters who are eager to catch a glimpse of rare wildlife.  It is also an ideal place to see plants and colorful butterflies in their natural habitats.
Why not bring some snacks and make use of the picnic shelter and barbecue facilities after taking a stroll along the boardwalk nature trail and enjoying the sights. Sawgrass Lake Park surely has something for everyone.
12 – Visit the Florida Holocaust Museum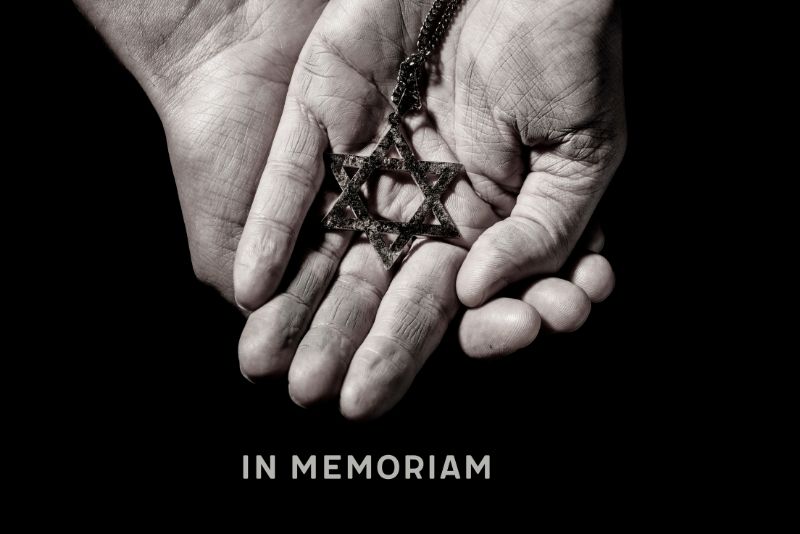 Dedicated to remembering the millions of murdered men, women and children, Florida's Holocaust Museum is one of the largest of its type in the country. It houses both permanent and temporary exhibitions and is a vital resource for learning about the horrors of the holocaust and the levels of persecution European Jewish people faced.
The museum was founded in 1992 by Walter P. Loebenberg, a local businessman and philanthropist. Loebenberg himself escaped Nazi Germany for Florida and then joined the United States Armed Forces to serve in World War II.
The poignant exhibitions include one of the few surviving boxcars which were used by the Nazis to transport Jews and political prisoners to the death camps of Auschwitz and Treblinka. It also keeps an archive of video interviews with holocaust survivors as an integral memento for future generations.
13 – Beat the clock in an escape room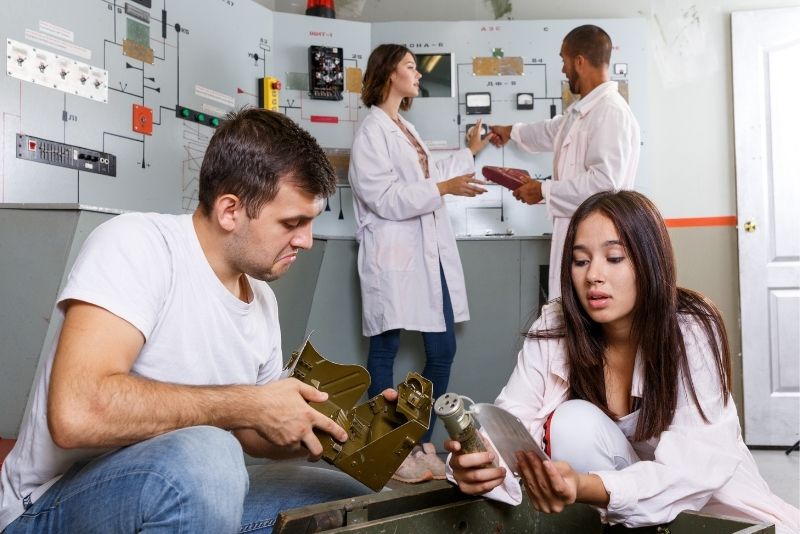 One of the most fun things to do in St. Petersburg, for those who like thrills, puzzles and games in equal measure, is to try an escape room challenge! Gather together your team of friends and family and test your powers of deduction and problem-solving in one of these themed games.
Think outside the box as you solve problems and gather clues in these immersive adventure games. You'll have to work together to make sure you crack all the puzzles in time and escape the room.
Outerlife Studios is one of the city's premier escape rooms and allows visitors to choose from themed experiences and settings, including a superhero's headquarters, a locked apartment with a ticking time bomb or a building set to burn. Will you complete the challenge in time?
14 – Relax under the trees at North Straub Park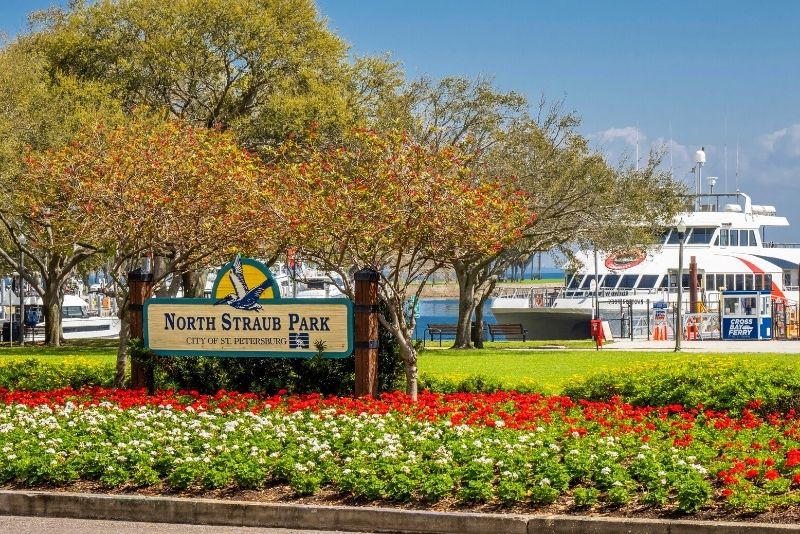 If the Florida sun is proving too much for you, why not take a stroll down to North Straub Park. Located on the bayfront between St. Pete's Pier and 5th ave NE, the park has plenty of shady trees to lounge under, including some big old banyan trees with an unusual-looking aerial root system.
The park has plenty of shaded walkways so it's the ideal place to go for a refreshing stroll in the cool ocean breeze. It also offers stunning views of the north shore and Tampa Bay and you can take a seat right on the waterfront to check out the yachts in the harbor.
Your four-legged friend needn't miss out either as North Straub Park has a dedicated dog park and keep your eyes and ears open for year-round events and live music occurring on its permanent stage area.
15 – See gopher tortoises at Egmont Key National Wildlife Refuge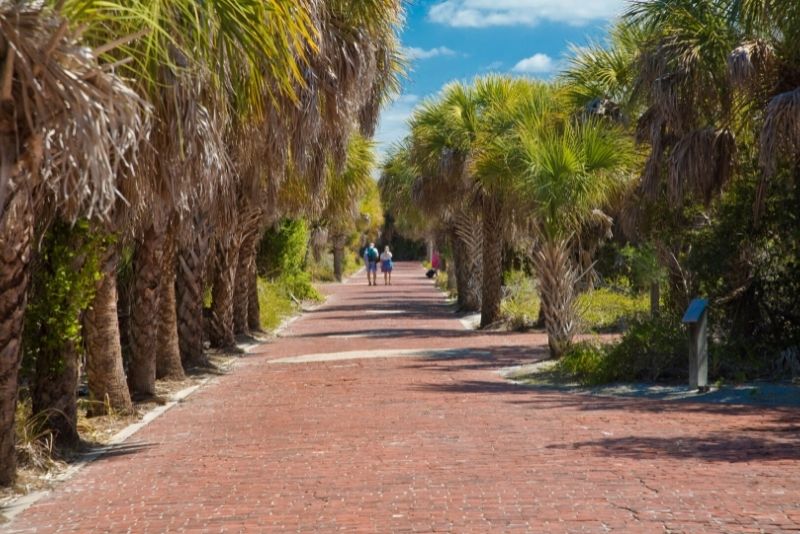 Stuck out on its own in the mouth of Tampa Bay, Egmont Key has been an important ecological preserve since 1974. The island's strategic position means it has played a major role in many domestic wars and includes the remains of Fort Dade as well as a 100-year-old lighthouse.
It is now an important nesting site for sea turtles, tortoises and hundreds of thousands of sea birds. A visitor favorite on the island is its large colony of gopher tortoises who definitely aren't shy of people and can be seen trudging around the pathways and roads of Egmont Key State Park. Brown Pelicans are also a common sight in the area with over 600 of the birds calling the island home.
Egmont Key will be one of the most interesting things to do for nature and history lovers in St. Petersburg. Visitors can check out the historic Fort Dade and its large coastal gun battery, Battery McIntosh and the remains of Battery Burchsted, which now floats just off the island.
16 – Get your tickets to the Grand Prix of St. Petersburg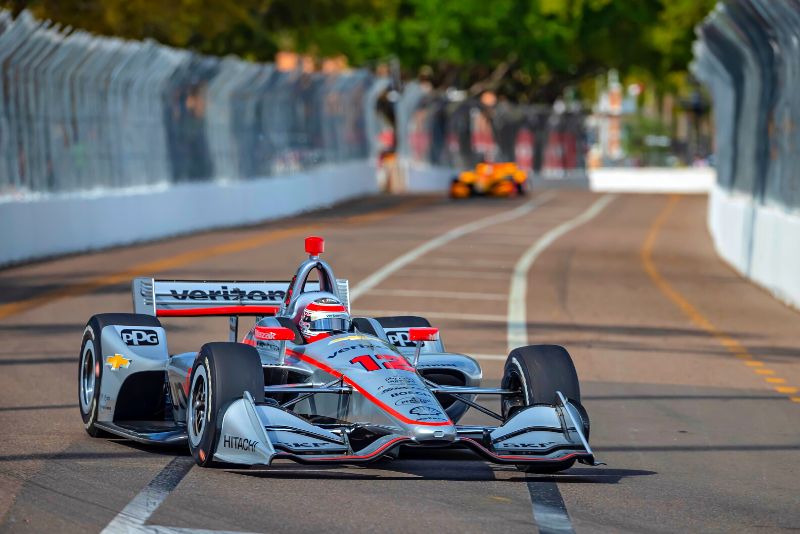 Taking place every March is the event of the year for car lovers in Florida – the Grand Prix of St. Petersburg!
Head down for a racing good time, witnessing the premier racing series of North America, as you learn about the seasoned drivers, and see some of the new talents on the race car scene. Experience one of the most beloved sports in the U.S.!
Do some celebrity spotting while you're in attendance, and check out the other tons of fun available at the event. Listen to the live entertainment, participate in interactive and race car-themed games, and so much more!
Chill out a bit after the fun at the Speed Zone, or better yet, get to the Beer Gardens for a proper refreshment. Don't leave without getting your driver's autograph!
17 – Go fishing at Skyway Fishing Pier State Park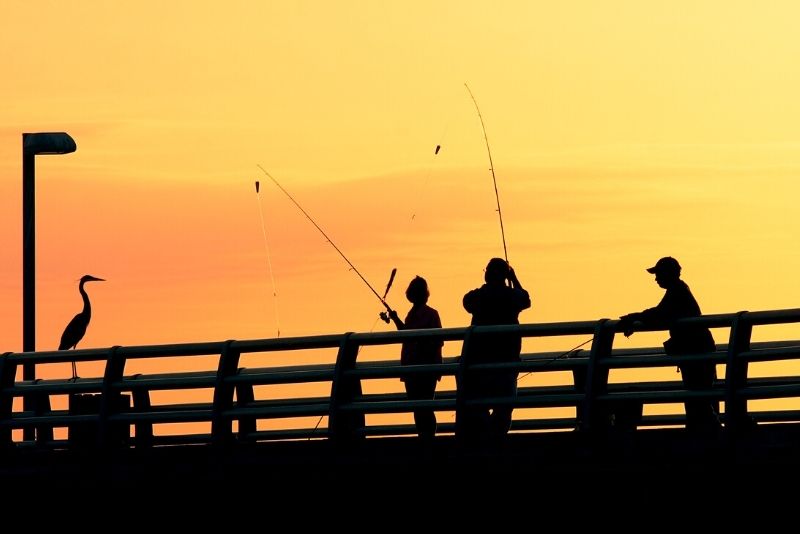 St.Petersburg is home to a very unique and cool fishing spot in the shadow of the Sunshine Skyway Bridge which spans Tampa Bay. When the Sunshine Skyway was built in the mid-1980s, the old bay bridge was left in place and quickly became popular with local anglers.
It is now considered the world's longest fishing pier and gives fishermen unrestricted access to the deeper bay waters. What's better still is that you can drive your car right up to your favorite fishing spot, pretty neat!
You can catch a wide selection of fish here. Common varieties caught at the pier include grouper, Spanish mackerel, red snapper and black sea bass and the bridge is even lit up after dark so you can fish late into the evening.
18 – Check out The James Museum of Western & Wildlife Art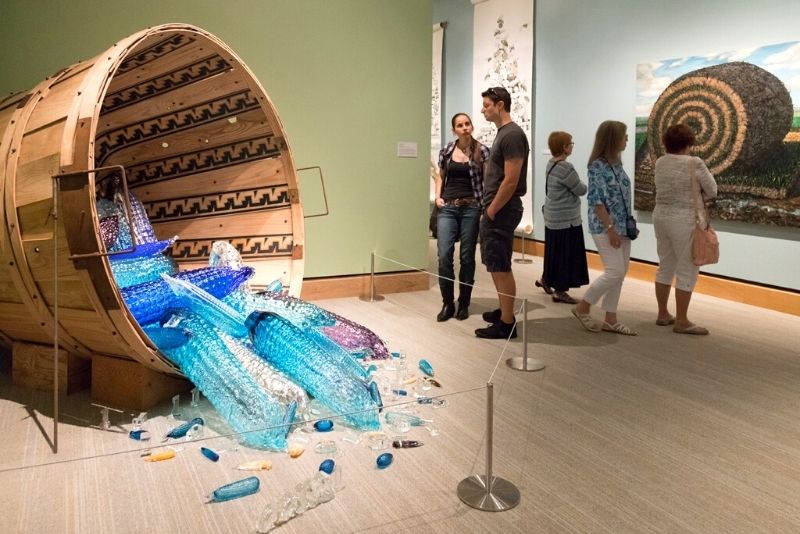 Yeehaw! The James Museum of Western and Wildlife Art is enough to make even the most skeptical of souls feel patriotic. Its collection features contemporary works, mostly created since the 1980s and includes, paintings, sculptures, jewelry and more.
Many of the themes include historical subjects and recently the museum has focused on a selection of works by living Native American artists. It has separate exhibition spaces devoted to the early west, native life, western frontier and wildlife among others.
The collection of jewelry produced by Native American artists is particularly stunning as well as the diverse and dynamic sculptures depicting powerful images of the old west. Definitely check this museum out during your time in St. Petersburg and renew your appreciation for the good ol' US of A.
19 – Go kayaking at St. Pete Beach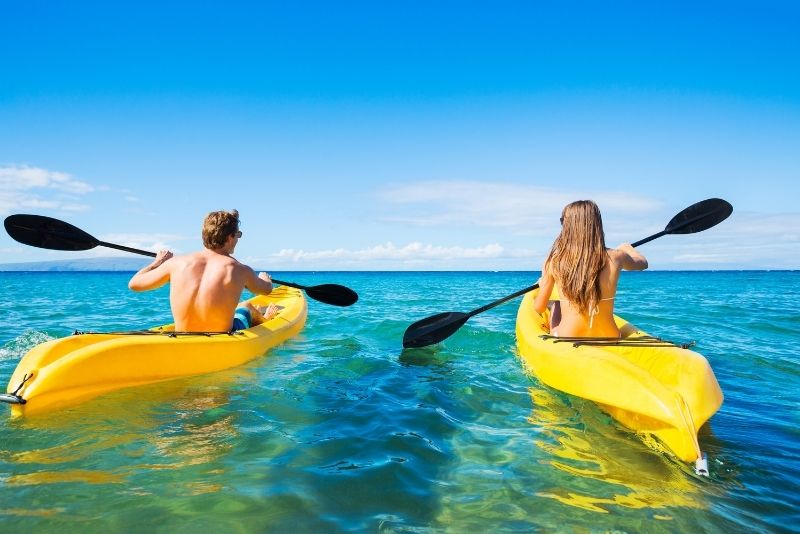 Consistently voted one of the best beaches in the United States, St Pete's Beach really has it all. Pure and soft white sands, turquoise water and a relaxed and laid-back vibe, what more could you need?
St Pete's Beach is a great place for families to relax with the calm gentle gulf waters which are perfect for bathing, and action is just a step away. With fun sports to try right here on the beach such as snorkeling, kayaking and standup paddleboarding there's enough to amuse those who just can't sit still.
The beach is located just 10 minutes from downtown St. Petersburg, so you're never far from the lively city center. Hit the beachfront bars and restaurants to try out the best fresh seafood dishes or stroll along the waterfront at sunset to experience the best of this low-key beach town.
20 – Take a boat out from Demens Landing Park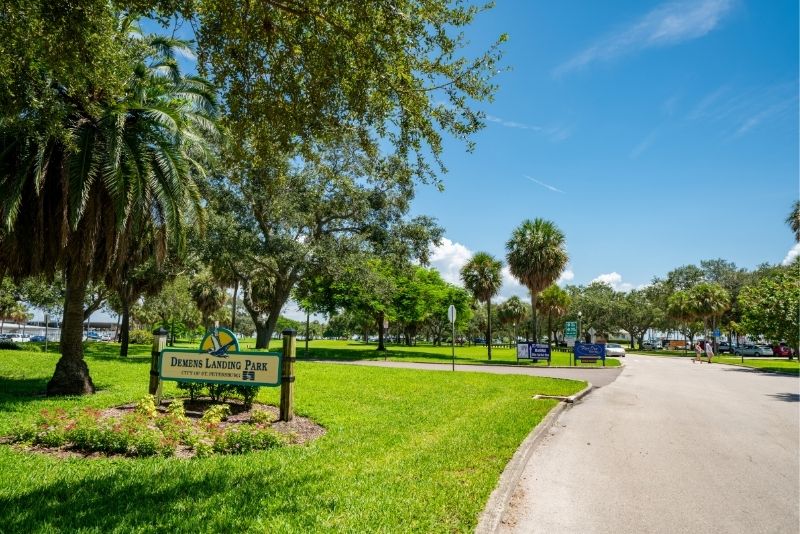 Another of the city's fantastic waterfront green spaces, Demens Landing Park occupies the space which was formerly the city's first railway pier. It is named after its creator, Peter Demens.
Laying directly on the waterfront between the Central and South Yacht Basins and in close distance to the AI Lang Stadium and Saturday Morning Market, this park is in the most bustling part of the city's harbor. It has plenty of benches to sit and relax on as well as large green spaces if you want to throw a frisbee around.
If you plan to venture out onto the water while in the city, the park is a good launch point and has a boat ramp that is available for use. There are also picnic benches and public restrooms. This centrally located park is a great place to visit and soak up the atmosphere.
21 – Explore the Gizella Kopsick Palm Arboretum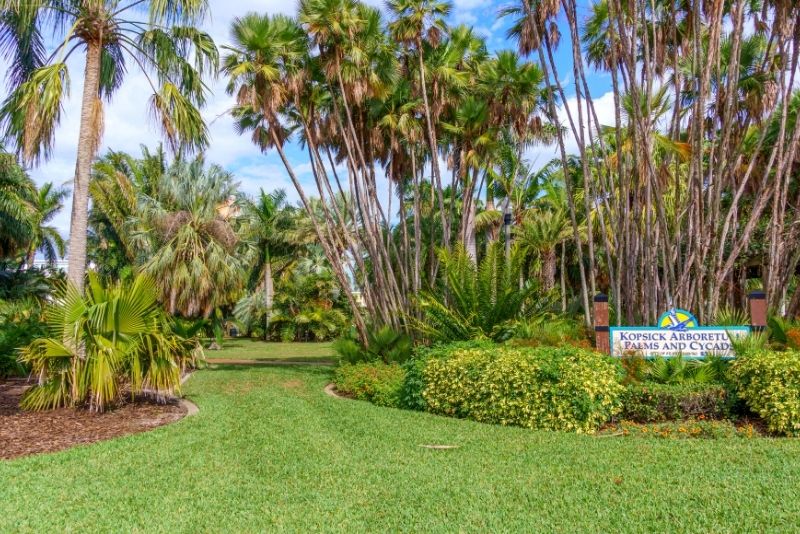 It's hard to believe that the lush 2-acre tropical gardens of Gizella Kopsick Palm Arboretum were a mini-golf course not so long ago. This beautiful collection of exotic palms is well worth a visit during your time in the city.
The transformation began in 1976 after a donation of 60 palms of ten different species was gifted by longtime palm admirer, Miss Gizelle Kopsick. The Arboretum was dedicated to Miss Kopsick one year later to celebrate her 100th Birthday.
Over nearly 50 years, the collection has grown to include 150 species of palm and cycads and 500 individual plants. The arboretum is wheelchair accessible and as part of St. Petersburg's city parks, is free admission.
22 – See amazing Contemporary glass art at Imagine Museum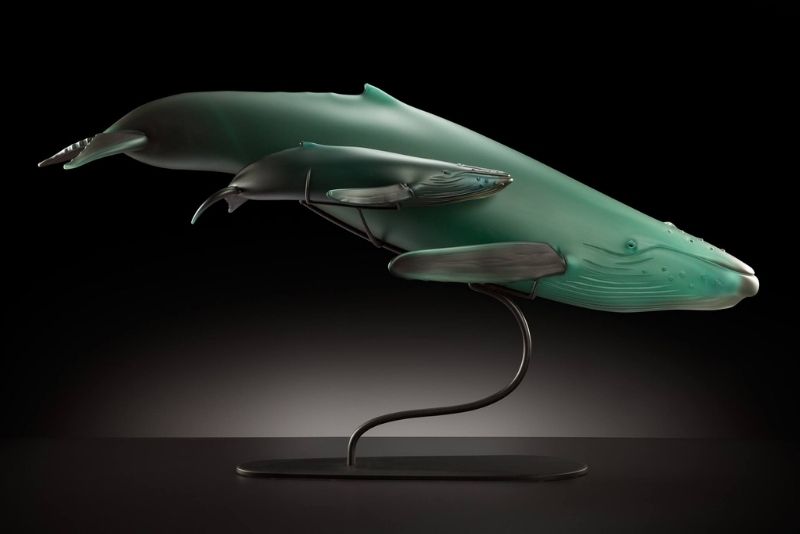 The newly opened Imagine Museum is one of the first institutions dedicated solely to contemporary glass art in the US. Its collection includes over 1,500 pieces from all over the world as well as a core collection of 500 American studio glass artworks.
This inspiring museum is sure to uplift everyone who visits as it stretches our concept of the applications of glass as a material. The unique pieces collected here display the ingenuity of the individual artists and the wide range of techniques applied in the modern studio glass scene.
The museum displays both permanent and temporary exhibitions and visitors can opt to join a tour of the gallery to gain a deeper insight into the artworks on display. This is a must-see for art lovers but the pieces on display have a diverse appeal that will be fascinating and beautiful to most people.
Definitely check this out.
23 – Cycle the Pinellas Trail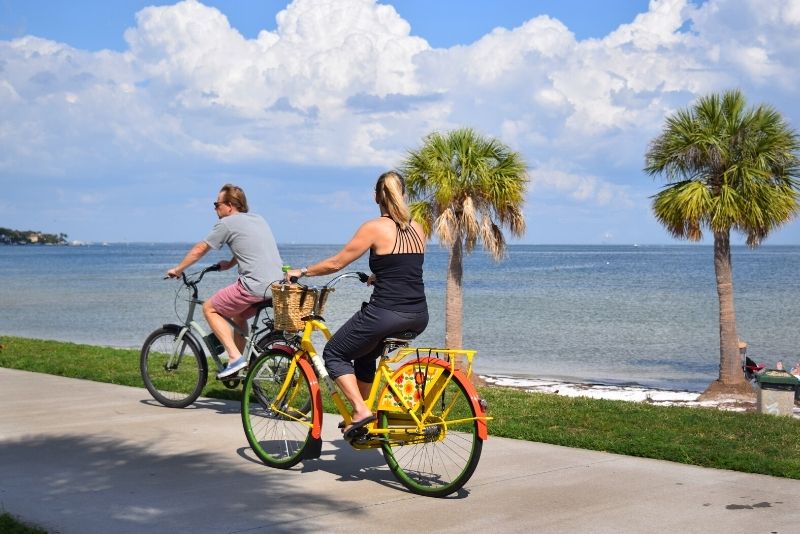 Whatever your preferred way to explore outdoors, be it jogging, walking, cycling or skating — you are bound to enjoy the Fred Marquis Pinellas Trail. The trail starts in St. Petersburg and runs all the way to Tarpon Springs, covering a distance of 50 miles.
The trail runs through a number of towns on the way including South Pasadena, Palm Harbor and Clearwater. This unique and level passageway used to be the route of the Atlantic Coast Line and Seaboard Air Line Railroads which were abandoned in the 1980s.
Why not take a bike tour of the city to learn a little more about its history and the best places to cycle and walk. The Pinellas Trail has some super-scenic stops to visit along the way including Honeymoon Island near Dunedin and Wall Springs Park in Palm Harbor.
24 – Sunbathe at Fort De Soto Park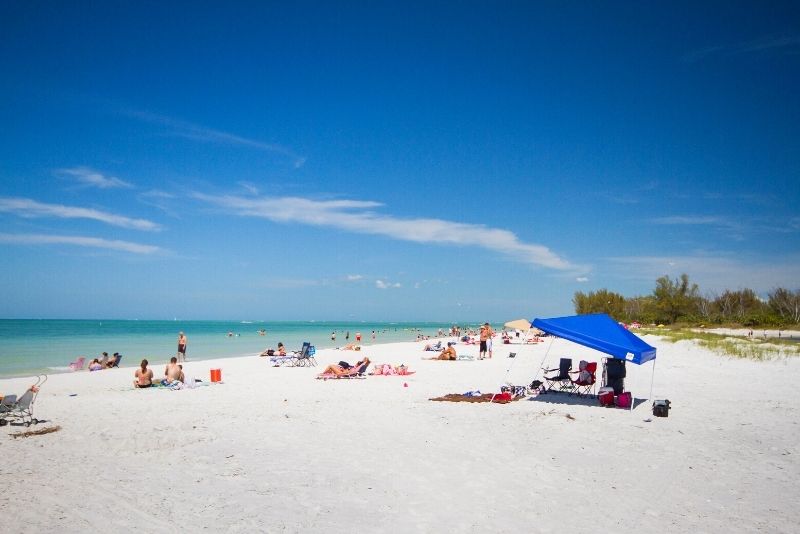 Pinellas County's largest public park, Fort De Soto Park covers over 1,100 acres and has a huge amount of things to see and do.
The park is spread out over five islands sitting in the mouth of Tampa Bay and features coastal areas, wetlands, forests and meadows, as well as one of the region's finest beaches. You'll find plenty here to explore.
Wildlife lovers can spend the day spotting the wide variety of creatures that live in the area. Since the 1960s, 328 species of bird have been documented in the park. Visitors can hike over six miles of trails that stretch between both coasts and past the historic fort.
The park also has over seven miles of waterfront, almost half of which is blanketed with white sandy beaches, two fishing piers and a canoe trail. With two large swim centers, picnic areas and campgrounds, as well as the Quartermaster Museum, you'll definitely fall in love with Fort De Soto Park.
25 – Spot manatees at Coffee Pot Bayou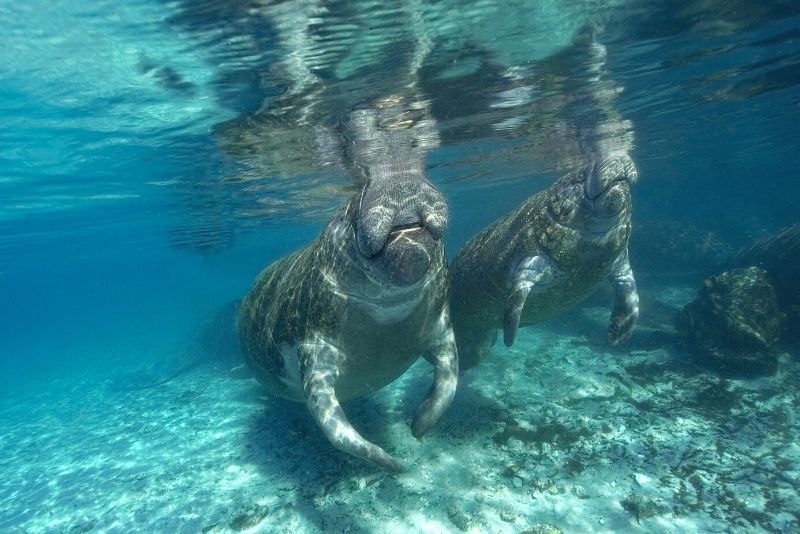 The scenic waterfront road, Coffee Pot Boulevard, which skirts by Coffee Pot Bayou has picturesque views of Snell Isle and could be one of the most enchanting spots in St. Petersburg for a stroll.
The Bayou is a great year-round place to spot manatees but especially in the cooler months of the year when the water remains warmer than the surrounding Gulf of Mexico.
The area has charming old waterfront homes with European and Spanish designs and cool tree-lined avenues to explore. The walk over Snell Isle Bridge offers nice views of the historical Renaissance Vinoy Resort and the upmarket neighborhood of Snell Isle.
26 – Pet an alligator at Alligator & Wildlife Discovery Center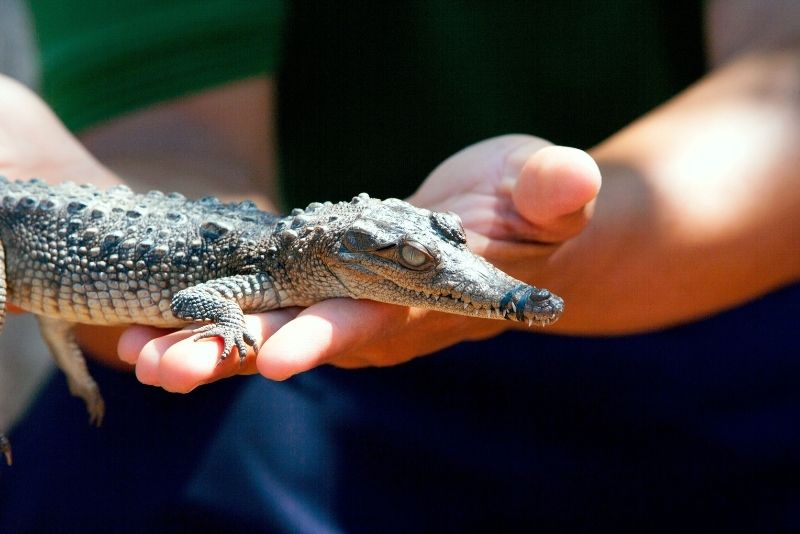 Ever wanted to get up close to an alligator? Well now's your chance! The Alligator and Wildlife Discovery Center allows visitors to do just that, you can even kiss one if you really want to?!
The center offers shelter and rehabilitation to surrendered gators that were bought as pets and outgrew their homes. Visitors get the unique opportunity to see alligators up close and pet and hold them under careful supervision.
Though the primary draw of the Alligator & Wildlife Discovery Center is going to be alligators, there are also plenty of other creatures to get up close to. The center is home to a bunch of unusual and interesting residents including fish, snakes, skunks, lizards, pigs and more.
Don't forget to show them some love!
27 –  Bike around Maximo Park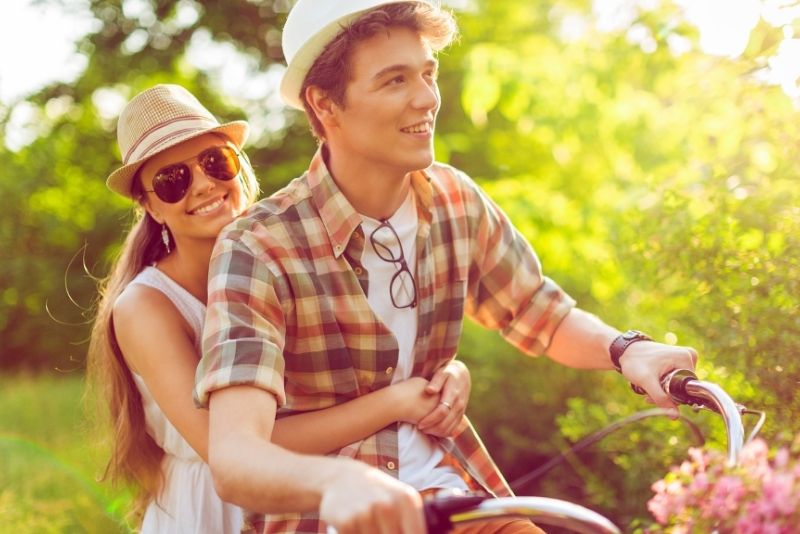 Located on Boca Ciega Bay, Maximo Park is both a beautiful waterfront park and also an important archeological site in the city. For thousands of years, the park was home to indigenous American people who fished and lived on these shores. There is information throughout the park about the tribes that once settled here.
Why not take some time to rest under the shady trees and play a game of Tocobaga Disc golf on the specially built 18-hole course. Explore the boardwalk trails and climb the 50-foot observation tower to glimpse some amazing panoramic views of the park.
For the keen fisherman, the park has seven boat ramps giving access to the bay water as well as shoreline fishing areas for those who prefer it. There is also a large selection of picnic shelters available and two playgrounds which is sure to keep the kids entertained.
Maximo Park has something for everyone.
28 – Campe at Shell Key Preserve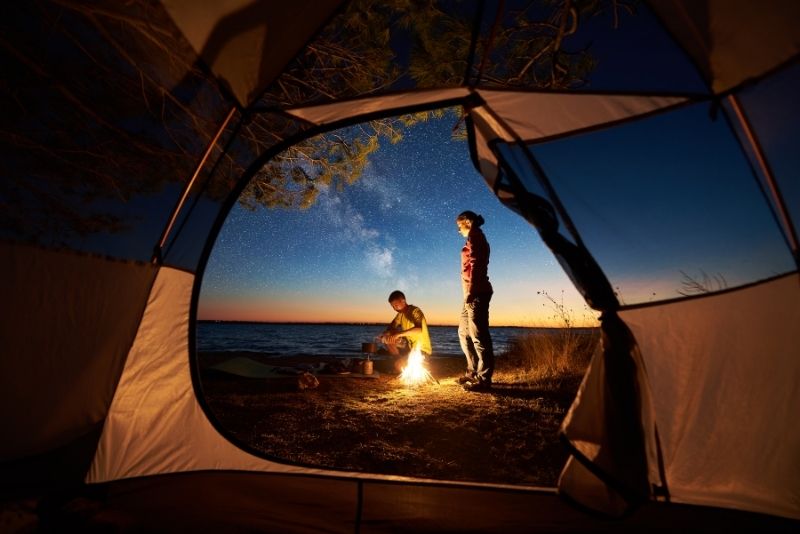 Part of the reason people return to St. Petersburg year after year is for the abundance of unspoiled natural environments it offers, Shell Key Preserve is one such place. An important habitat for nesting birds, Shell Key Preserve includes one of Florida's biggest areas of undeveloped barrier Islands.
The center of the reserve is a protected area, so not accessible to visitors, but the outer edges have overnight camping facilities which offer the perfect place to really get away from it all. Sleep out under the stars to the sound of the sea lapping the shore and the gentle cry of birds. Paradise!
The Preserve is a great place for wildlife spotting and is a nesting site for sea turtles. Besides turtles, visitors may be lucky enough to spot starfish and fiddler crabs as well as egrets, spoonbills and plovers. Shell Key Preserve is accessible only by boat so plan ahead. Its beautiful beaches are waiting.
29 – Ride the Iron Gwazi at Bush Gardens Tampa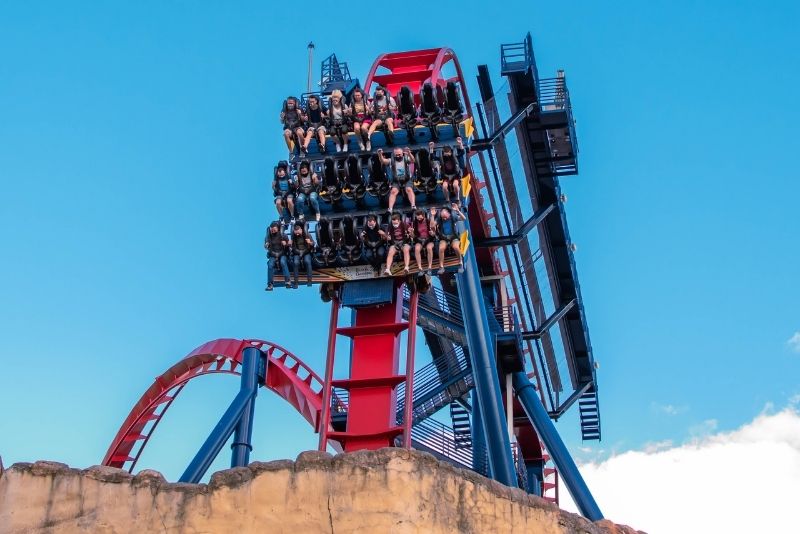 Busch Gardens hardly needs any introduction. This Tampa Theme Park and Zoo has been entertaining visitors for over 60 years with its thrilling white-knuckle rides and attractions. Its newest ride, Iron Gwazi, is the tallest hybrid roller coaster in North America as well as the fastest and steepest in the world.
If that doesn't tickle your fancy, you can choose from 25+  nausea-inducing roller coasters that will spin you every which way around. For those that like the more sedate life, take a safari ride and view some of the park's 200 species of animals, including rhinos, elephants and gorillas.
After a busy day of thrills and spills why not take in some live family entertainment. Busch Gardens has jaw-dropping ice skating extravaganzas, storytime shows for kids, and live music by No.1 tribute bands. A day at Busch Gardens is one of the most action-packed things to do in St. Petersburg and is something the whole family will love.
30 – Pay your respects at War Veterans Memorial Park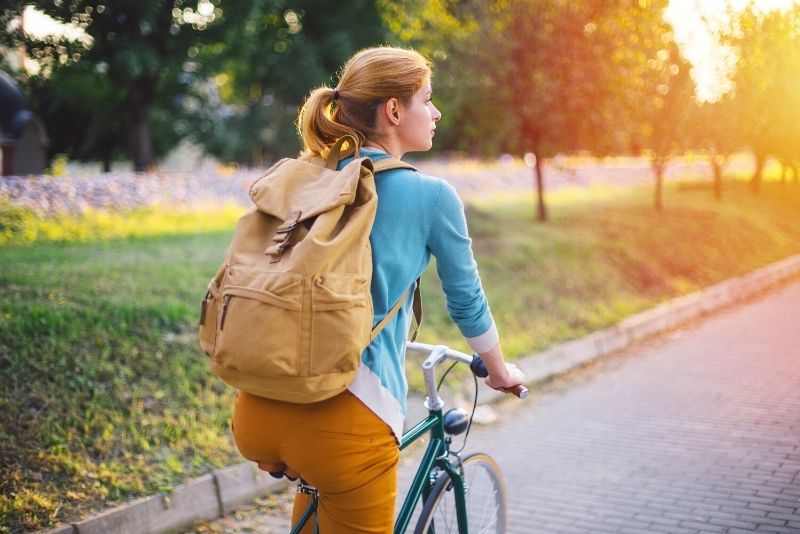 The sight of a Walker Bulldog tank may not be the most reassuring thing to see in a park but War Veterans Memorial Park is dedicated to honoring the memory of its Military Veterans.
The park has five dedications, one for each branch of the United States Armed Forces. It also has a battlefield cross monument dedicated to the 18 local members of the armed forces who died in the Gulf War.
The park has some nature trails to explore as well as a playground for the kids and even a boat ramp. Check it out while you're in the area.
Fun fact! The Bulldog tank you see on entering the park is actually a four-man tank from the Korean War era and was built by Cadillac!
31 – Explore the colorful world of Fairgrounds St. Pete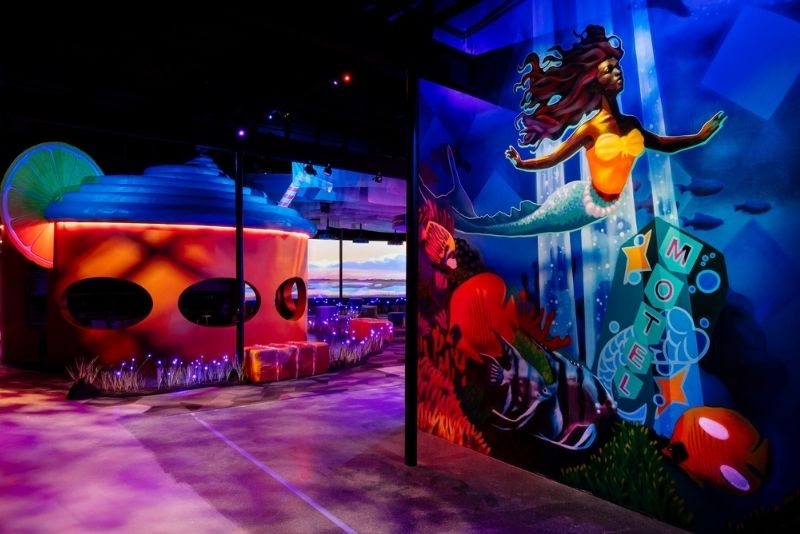 Those expecting Ferris wheels and funhouses won't be disappointed for long. Fairgrounds St. Pete is an immersive and explorable art and technology exhibition that is a collaboration of 60 artists. It's a very unique attraction and you won't find anything like this elsewhere in the state of Florida.
The perfect place to escape reality, even if just for a while, this playful self-contained world has exhibits based on the weird and wonderful stories and history of the region. It allows you to choose your own interaction and offers visitors multiple ways to engage.
This colorful and abstract world will draw you into its narrative, divulging small chunks of information piece by piece until you are hooked. You may find yourself returning to Fairgrounds St. Pete again and again.
32 – Crack up with the stand-up talent at Spitfire Comedy House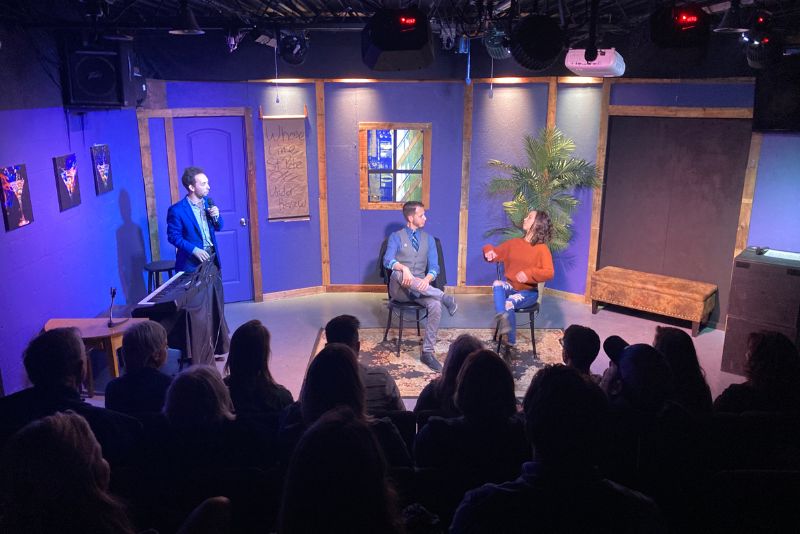 From sketch, stand-up, and improv, enjoy the different comedic stylings of St. Petersburg's local comedians as well as national ones at the Spitfire Comedy House!
The shows are typically held Friday-Saturday nights, with some shows taking place on Thursdays and Sundays as well, making it the perfect activity to do in St. Petersburg!
Enjoy a variety of shows, from a 40s-style murder mystery improv musical to a freeform comedy showcase, and interactive comedy shows where the audience participates!
If you're feeling up for it afterward, you can ask about the improv comedy classes that the club offers to build up your own comedy chops!
With a seating capacity of up to 40 people, enjoy the shows in a small group setting. Children can attend, but it is held at the discretion of parents.
33 – Start your weekend with a bang at St. Petersburg Saturday Morning Market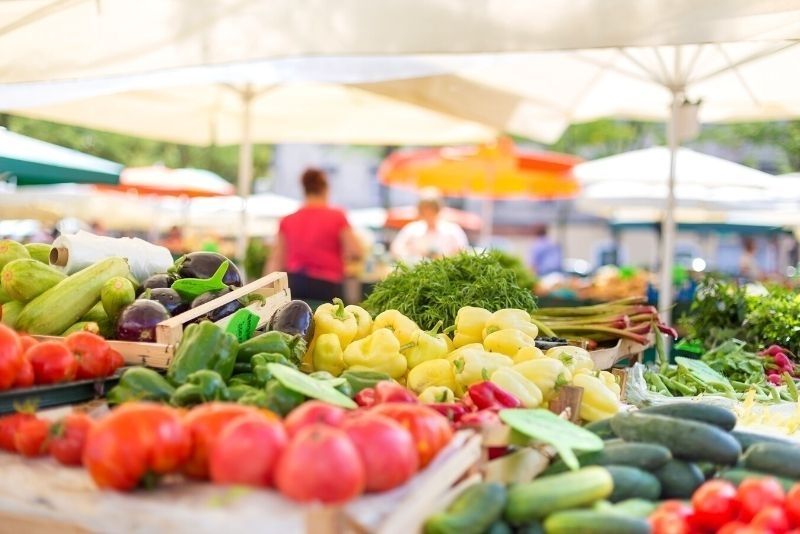 One of the most fun things to do in St. Petersburg on a weekend is to drop by the Saturday Morning Market. Start your day the right way with freshly cooked food, locally farmed groceries and live music.
With over 120 vendors on site selling everything from fresh vegetables, meats and cheeses, teas and coffees and even artisan vegan popsicles, you know you'll find something here you're gonna love. The market also has stalls selling freshly cooked international dishes so you better bring your appetite.
Pick up some jewelry from one of the artisan craft stalls or choose some locally produced chocolates as a souvenir of your time in St. Petersburg. A trip to the Saturday Morning Market is a must-do thing while in the city and you can find it opposite Pioneer Park and a stone's throw from Demen's Landing.
34 – Spot dolphins at play on a boat tour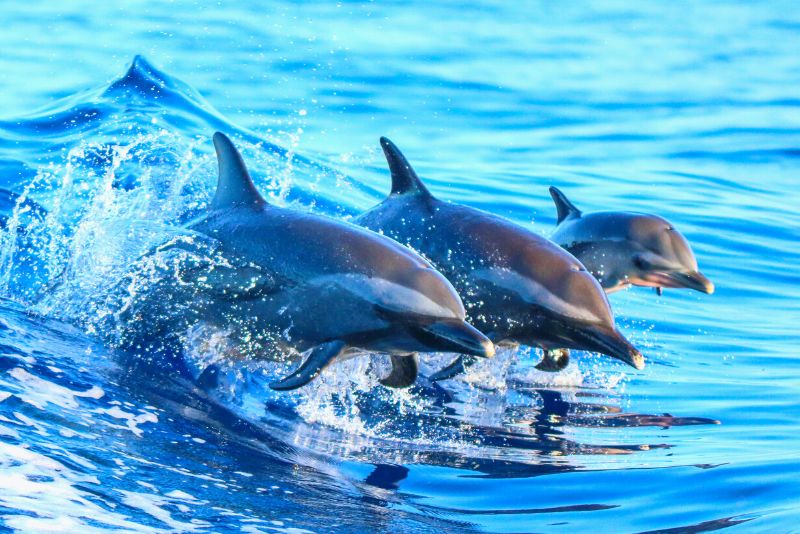 The calm waters of Florida's Gulf Coast offer some of the country's best conditions for boating. The gentle currents and clear green waters, which are lit up by year-round sparkling sunshine, may make you feel like you've found paradise on Earth.
One of the most fun things to do in St. Petersburg is to take a boat tour of the surrounding coastline. There are so many different tours to try that there is bound to be something to suit your tastes. Are you an adventurous speedboat kind of traveler, or a laid-back tiki bar boat kind of person?
Maybe you want to explore under your own steam on a kayak or go out to the deeper waters to spot dolphins playing in the surf? There are so many options you are really spoiled for choice.
Simply choose your departure point, whether from St. Petersburg, Tampa or nearby Clearwater and then enjoy the cruise. This is what St. Pete's vacays are all about!
35 – Watch the sunset at Albert Whitted Park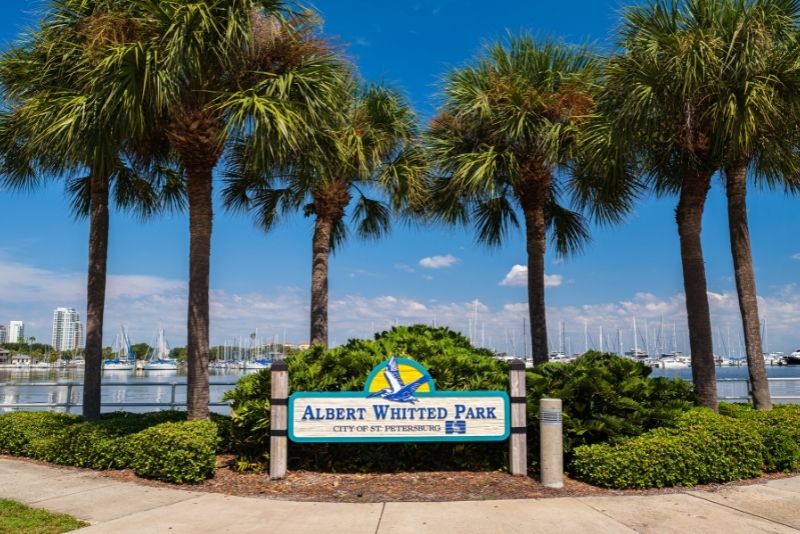 With its privileged position at the southern end of St. Petersburg's downtown seafront district, Albert Whitted Park has uninterrupted views of those spectacular Florida sunsets. The park is located near the airport and has an airplane-themed children's playground.
It gained its name from the man who brought commercial aviation to the city in the early 1900s. With beautiful views of the yacht marina as well as some of the city's most attractive buildings, including The Dalí Museum and Mahaffey Theater, this quiet park is a great place to just kick back and relax.
On busier days it's a good place to watch the city's Firestone Grand Prix or catch sight of old-fashioned biplanes taking off and landing at the nearby waterfront airport.
36 – See the baseball collection at the St. Petersburg Museum of History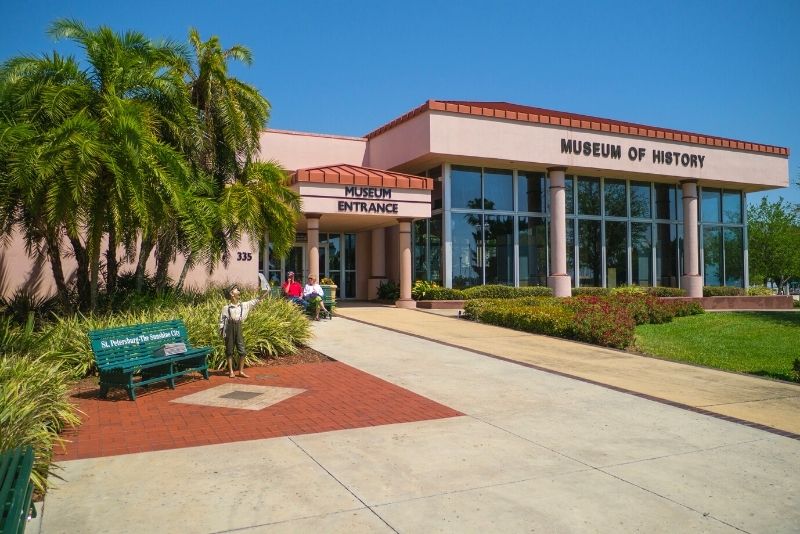 It may seem like a dubious title but St. Petersburg's Museum of History is home to the world's largest collection of autographed baseballs. It has 4,999 signed baseballs in its collection, including balls autographed by four US Presidents and even Fidel Castro.
Why not 5,000 you ask? The plan is for Hollywood legend, Tom Hanks, to sign the 5,000th baseball when pandemic measures allow it. More than just a baseball collection though, the museum uses these autographed trophies to tell key moments in the country's history and tell the story of modern American achievements.
There is even a baseball signed by the first man on the moon, Neil Armstrong, how is that for iconic! The museum also has an archive of thousands of photos and over 30,000 artifacts in its collection. Take a look around this fascinating museum during your time in the city.
37 – Drive the Sunshine Skyway Bridge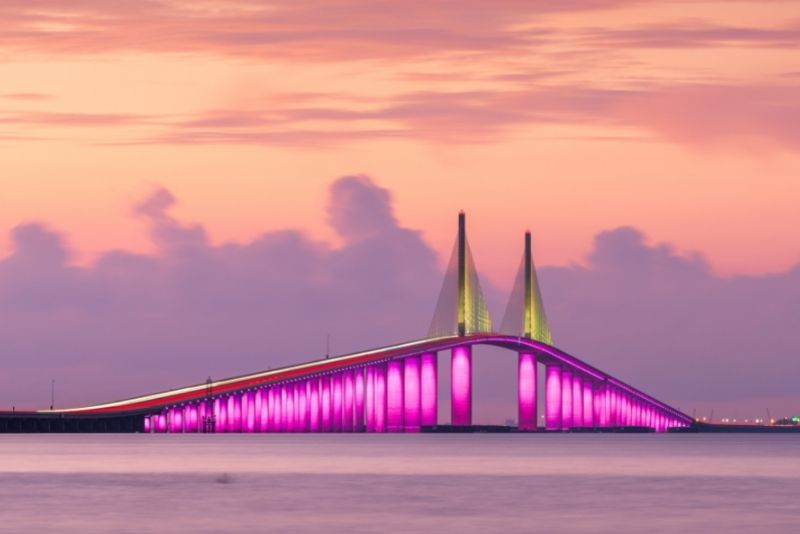 While in St. Petersburg you have to take a cruise over the Sunshine Skyway Bridge to see the exceptional views of Tampa Bay and the nearby cities.
Constructed in the late-1980s to cross Tampa Bay, after the old bridge was badly damaged and collapsed, the current Sunshine Skyway Bridge spans from St. Petersburg South to the north of Terra Ceia. The bridge extends for over 4 miles and at places is towers 190 feet above the water to give the necessary clearance for boats traveling beneath it.
This iconic sight on the Tampa Bay skyline is the second bridge on the site to be named the Sunshine Skyway, the first one was built in the 1960s. Why not take an aerial tour of the bay to and get see the bridge from above? Join a helicopter or light aircraft tour for a unique tour you'll never forget.
38 – Be amazed by glass art at Duncan McClellan Gallery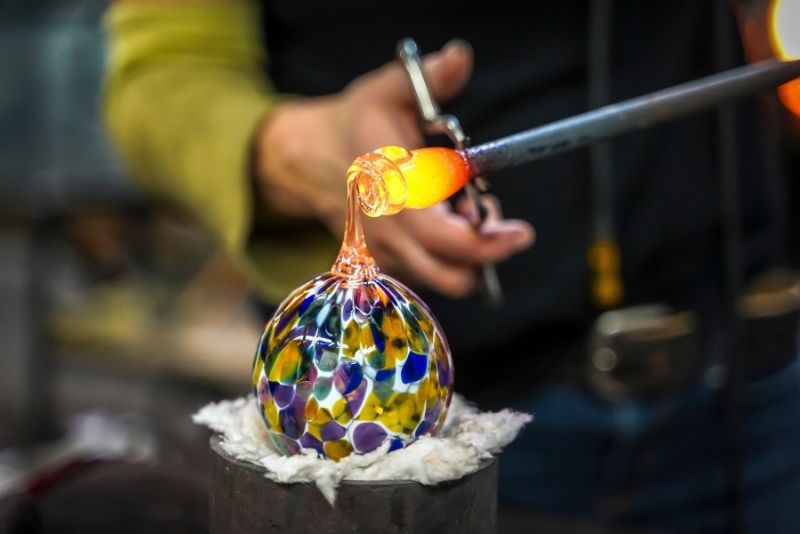 St. Petersburg is the place to be for glass art. The Duncan McClellan Gallery is another of the city's major exhibitions of studio glass and it resides in the most unlikely of places.
Based in a former fish and tomato packing facility, its 7,800 square foot of exhibition space displays work by some of the leading internationally known glass artists.
An intrinsic part of the St. Pete art community, the Gallery is located in the center of the city's Warehouse Art District. It houses work by dozens of artists and hosts regular exhibitions of contemporary glass art.
39 – Soak up the Florida sun on a boat tour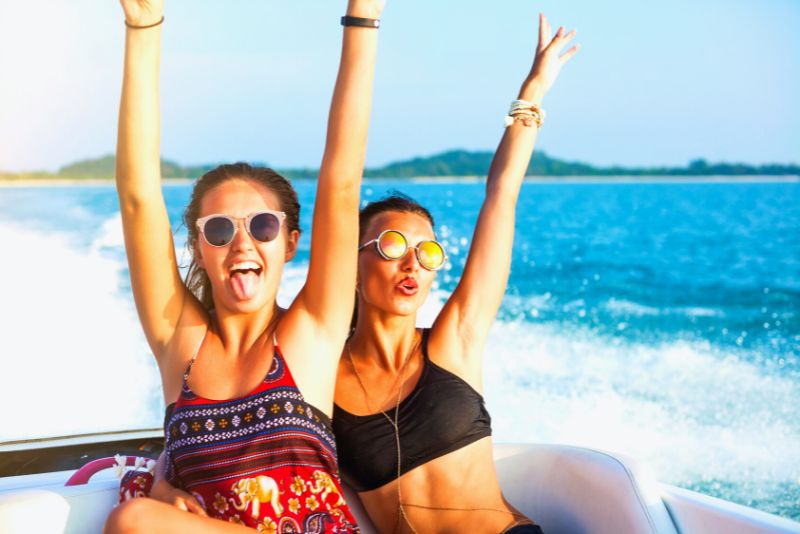 Enjoy the sunset views from the Gulf of Mexico, as you board the St. Petersburg, Florida: Sunset and Skyway Lights Boat Tour. See as the golden sun sets behind the water, and the lights of the Skyway Bridge begin as you enjoy fresh fruit and refreshments.
The S. Saint Petersburg Pier to Egmont Key Cruise is a 60-minute ferry ride to the stunning Egmont Key. Enjoy views of the turquoise waters, and nature around. Once at Egmont Key, you'll enjoy 2 hours on its shores to explore the historic lighthouse, nature, and wildlife.
40 – Take a run in Vinoy Park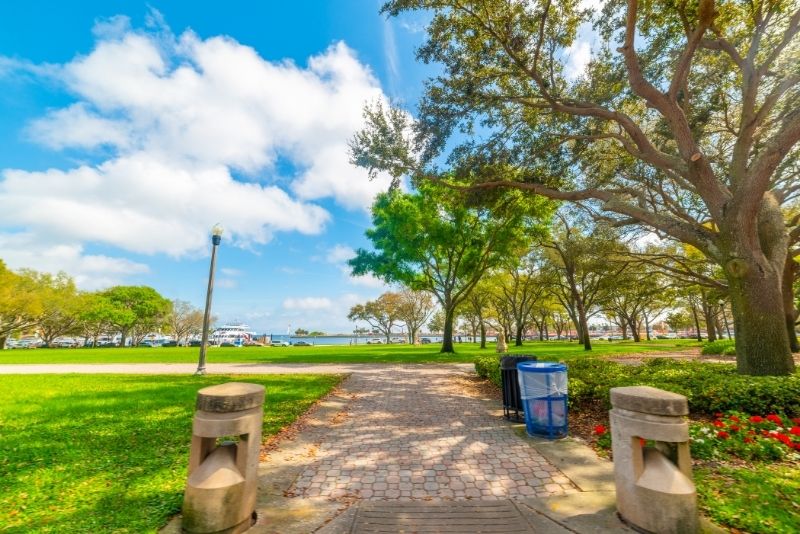 In a perfect position looking out over Tampa Bay, Vinoy Park is one of the city's most visited attractions. It hosts some of the city's major outdoor shows like the Tampa Bay Blues and Reggae Rise Up music festivals, The Festivals of Speed Car Show and food fests throughout the year.
featuring lengthy trails throughout, it's an ideal place to walk or cycle and if you're looking for somewhere to take your morning run, this place can't be beaten. The cool breezes blowing in off the bay and sea views are sure to give you all the inspiration you need to get outside and run.
41 – Cruise the bay on a jet boat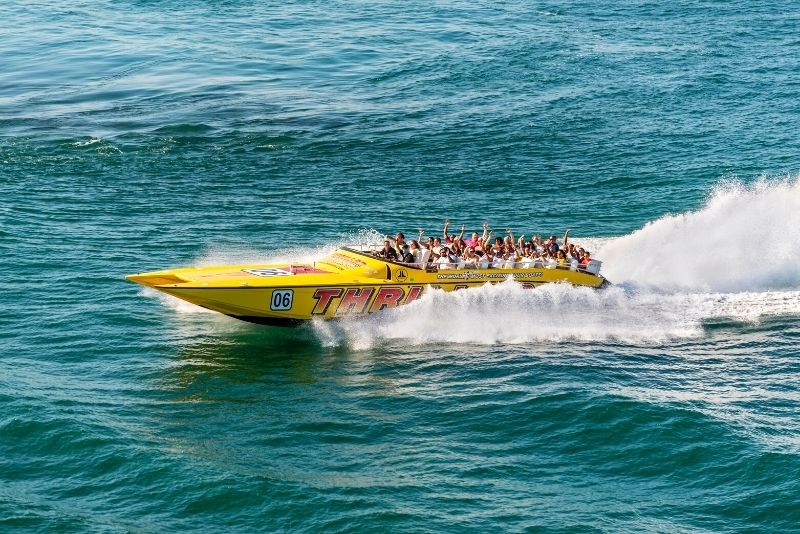 A surefire way to see bottlenose dolphins in Tampa Bay is to take a ride on the Dolphin Racer speedboat. Cruise the beaches and waterways of the Gulf Coast on these thrilling and fun adventure rides.
The local population of bottlenose dolphins are a curious bunch and are drawn to the Dolphin Racer as it powers through the bay. They love to play and surf in the boats wake and jump alongside to catch a glimpse of the people onboard.
The trips last for about 1 1/2 to 2 hours and features narration from the team members. The crew is so confident that you will spot dolphins that they even offer a free ride to those who don't. What are you waiting for?
42 – Explore the lush and tranquil Sunken Gardens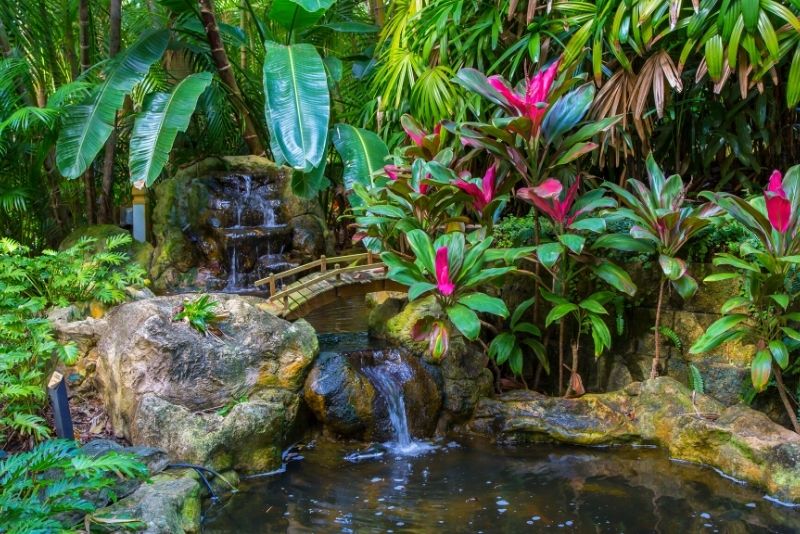 A tropical paradise in the middle of the city, The Sunken Gardens has been wowing visitors to the area for 100 years. It contains some of the best established tropical plants in the region and its collection includes 50,000 specimens including plants, flowers and grasses.
This tropical wonderland was created as a hobby garden by a local plumber in the early 1900s on a six-acre piece of land that formerly held a lake. The rich and fertile soil of the lake bed made the perfect environment for The Sunken Gardens botanical collection.
Visitors can explore its landscaped miniature waterfalls and flowing ponds and see the gardens flock of pink Florida flamingos. Visiting this secret garden in the midst of the busy city might be one of the most invigorating things to do in St. Petersburg and is sure to be a big hit with nature lovers.
43 – Shop, eat and relax at John's Pass presented by Nathan Shirk Realty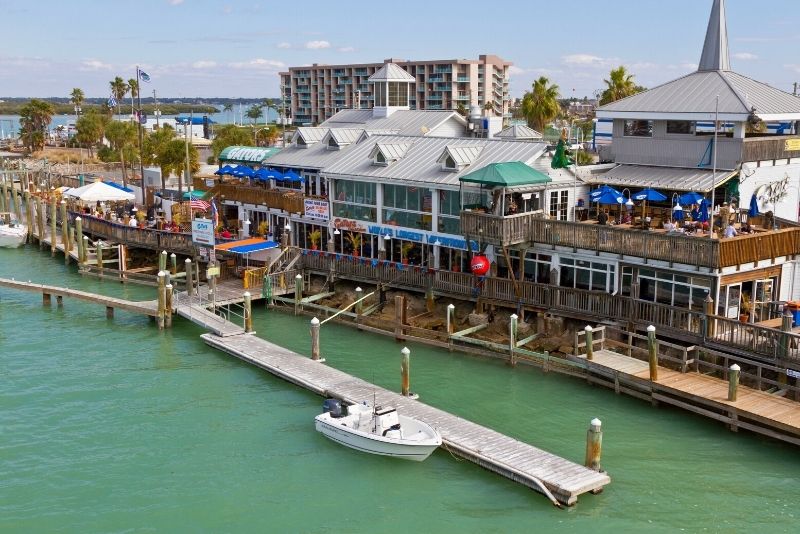 If you're looking for a one-stop destination for shopping, dining and entertainment in St. Petersburg, John's Pass will likely fit the bill. With stores selling everything from clothing, apparel and jewelry to sweets, collectibles and Cuban cigars, there's a lot to see here.
Take a family tour with lunch on the triple decked ship, Calypso Breeze, or board a tiki bar boat for a relaxing booze cruise around the bay. Try your hand at fishing or visit Splash Harbor Water Park for a wild afternoon on the slides.
Afterward, hit up one of the cafes or restaurants to grab a bite to eat and an invigorating coffee or cold beer. The choices are huge and you're sure to find great fresh seafood, tasty grill and barbecue dishes and all your fast food favorites.
44 – See a live show at Duke Energy Center for the Arts – Mahaffey Theater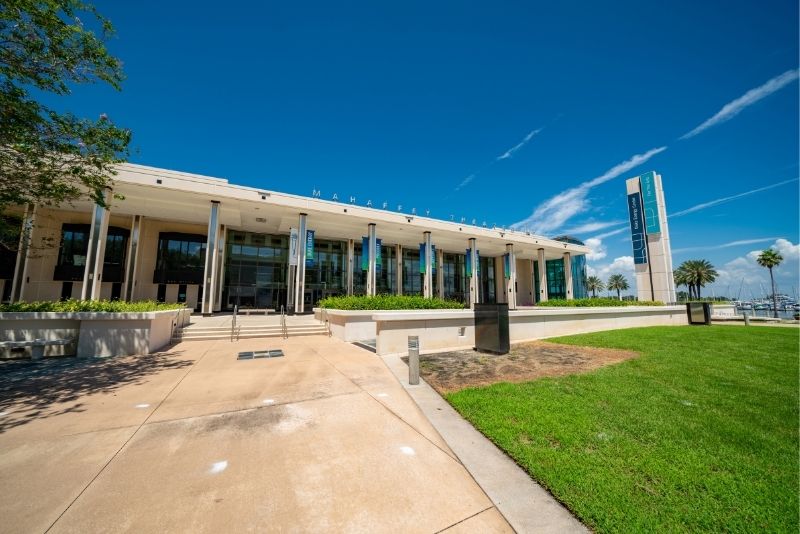 On the downtown waterfront within a stone's throw of The Dalí and the Museum of Fine Arts is one of the city's largest and finest performing arts venues. The Mahaffey Theater first opened its doors in 1965 and since then has been the place to go in St. Pete for live performances of all types.
Now known as The Duke Energy Center for the Arts, Mahaffey Theater hosts, on any given week, orchestral concerts, Broadway musicals and plays, stand-up comedy shows and touring live bands. Its position at the heart of the city's waterfront makes it a beautiful venue to visit at any time of the year.
45 – Revel at the bungalows and landscapes at Historic Kenwood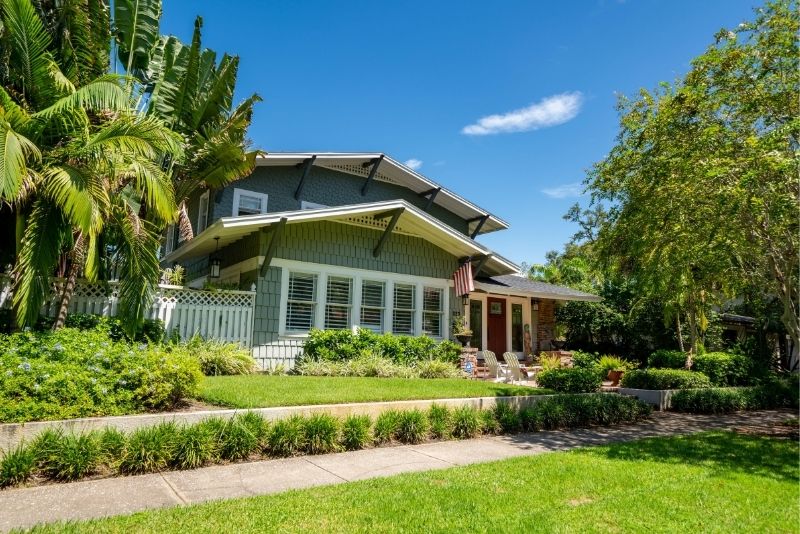 Step back over 100 years just a few minutes from Downtown St. Petersburg. Historic Kenwood is a charming neighborhood with bungalows built in the 1920s when real estate in Florida first flourished.
Stroll along brick sidewalks and imagine the old times, as you admire their well-kept landscapes and rows of trees lining the streets. You can time your visit during the Bungalow Fest in November when the homeowners open their doors and give tours to visitors.
See amazing gardens and get some inspiration, while checking out independent locally-owned coffee shops, restaurants, bars and boutique stores. This eclectic place has something for everyone — even for your furry friend like The Dog Bar.
If you want to fully experience the vibe of Historic Kenwood, you can stay for a night or more at the art deco Avalon Hotel less than a two-minute drive from the neighborhood.
Hollander Hotel is also highly recommended and has over 20 craft beers and delicious cuisine to indulge yourself in at the Tap Room and Grill. Courtyard St. Petersburg Downtown is a historic hotel with modern amenities that is sure to tick all the boxes.
46 – Pick your aperitivo at Mazzaro's Italian Market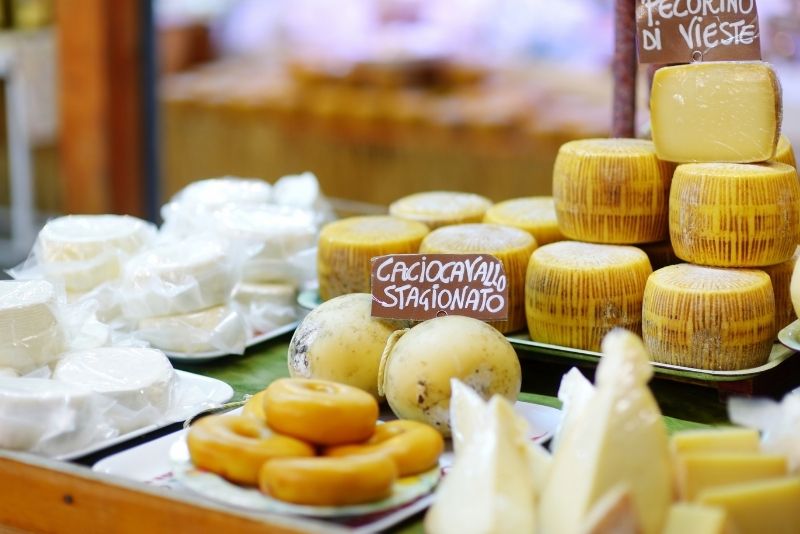 Mazzaro's started out as a coffee roasting business nearly 30 years ago and soon became the locals' go-to place for anything Italian — stopping by here is one of the essential things to do in St. Petersburg and you won't leave empty-handed for sure.
This Italian deli has got everything you need to satisfy your Mediterranean cravings such as coffee, wine, cured meats, cheeses, handmade pasta, pizza, bread, pastries, gelato and many more!
Mazzaro's cellars include the largest selection of Italian wines in Florida. Not sure which wine to bring home? Join one of the free wine tasting sessions every Friday and Saturday lunchtime and get top recommendations from the staff.
47 – Scour the city on a scavenger hunt
Looking for a fun way to explore the city? Why not try a scavenger hunt to discover the best of St. Petersburg's highlights. Gather together your team and hit the streets for a unique self-guided game experience.
Simply download the app and follow clues and directions to locations around the city. Here you will have to use your eyes and intuition to answer trivia questions and solve puzzles. Uncover the history of the city, explore at your own pace and enjoy working together in these light-hearted and informative challenges.
48 – Shop retro at ARTpool Gallery – Vintage Clothing Boutique & Vinyl Record Store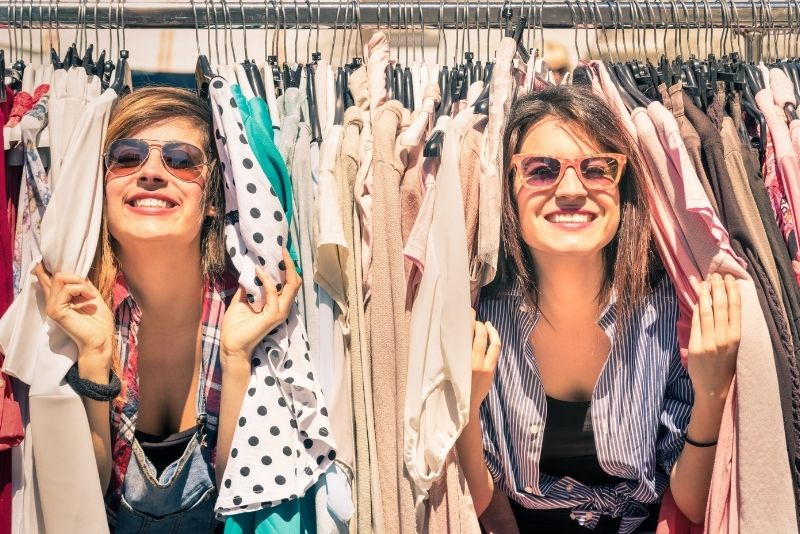 If you love to shop for vintage, retro and kitsch items, you're gonna love ARTpool. This independent gallery, clothing boutique and record store is one of the most fun places to visit in the city to pick up those pre-loved gems from a bygone era.
The gallery portion is not restricted to paintings and prints but reflects the eclectic tastes of its owners. In fact, you may find something here that is so unique it defies explanation. The vinyl record store is a great complement to the vintage clothing on offer and will appeal to the crate diggers and record enthusiasts.
ARTpool hosts regular creative get-togethers and a monthly independent craft market. Beware though, you may come out with something fun and frivolous which you didn't expect.
49 – See rescued otters at St. Petersburg's aquariums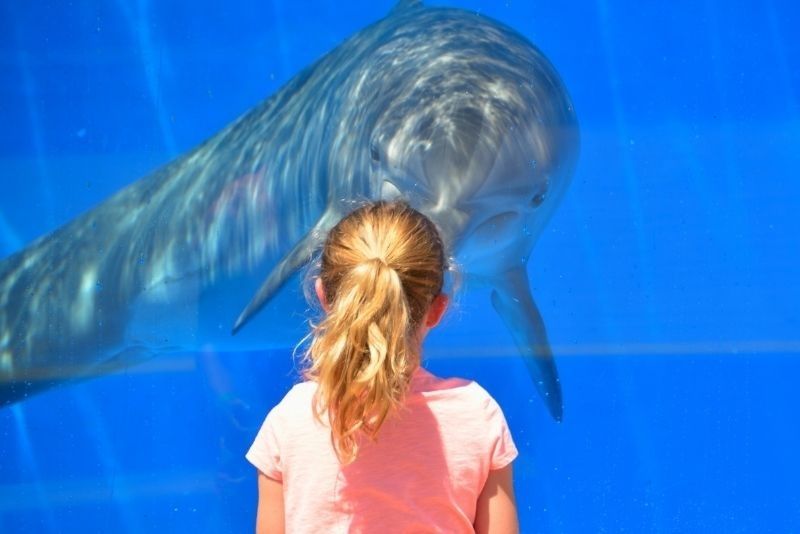 If you toured the bays and beaches of the region and want to see its most spectacular sea creatures up close, St. Pete has some excellent aquariums to visit.
See rescued native sea creatures at Clearwater Marine Aquarium, including dolphins, sharks, sea turtles and pelicans. Many of the creatures here were in some way injured and cannot be returned to the wild but are well looked after in purpose-built habitats. The aquarium also has freshwater creatures such as its adorable river otters, Walle and Boomer.
The area's other large facility, The Florida Aquarium, has some fascinating exhibits with native and exotic wildlife habitats. Visit the jungles of Madagascar to see lemurs and tomato frogs, then go deep beneath the sea to witness the elegant dance of the moon jellyfish.
50 – Tour the best craft breweries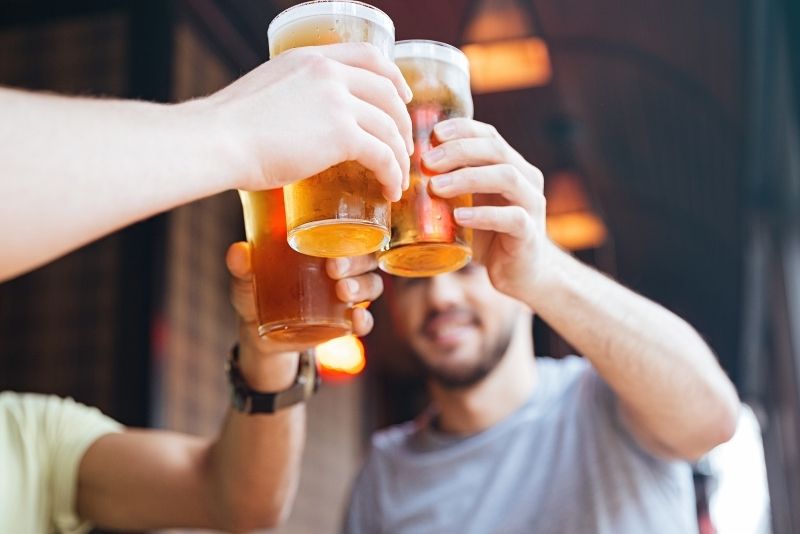 After a long day of exploring and beachcombing, you might just be in the mood to check out some of the city's best craft brews — and where better to go than straight to the source.
3 Daughters Brewery is a great place to start. Sample some of its fruity IPA's flavored with Florida oranges, mango and watermelon. It also does some more traditional blonde ales, red ales and porters and has a bar with over 40 brews on tap.
For a selection of great beers and whiskies paired with hearty barbecue dishes, URBAN Brew and BBQ is the place to go. This Central Avenue restaurant is family and dog friendly and has a laid-back and relaxed ambiance. This is a great place for bourbon and whisky lovers with a large selection to choose from.
The Cider Press Cafe has a good choice of local and international beers, wines and ciders and also serves up a wide selection of light lunches and snacks. It is a good centrally located place to pick up beers and wines to go.
51 – Experience exciting flavors at the locals' favorite restaurants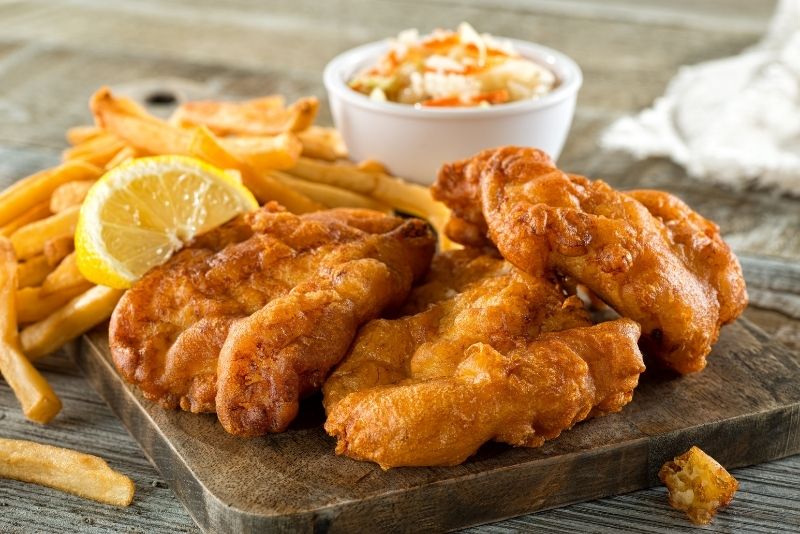 Satisfying your taste buds is part of the deal when you're in town. Make sure to try some of the best restaurants and their unique and modern take on the traditional cuisine highlighting local ingredients —  including, of course, the best fresh seafood.
Head to 400 Beach Seafood & Tap House if you want to enjoy your surf and turf in a serene atmosphere. This seaside restaurant chooses products from local farms and breweries to stock its menu. For a starter, try Oyster Rockefeller partnered with BBQ Margarita.
Craving for a home-cooked meal? Famous for its fried chicken, PoFolks Restaurant is known for homestyle Southern cooking whether you want vegetables, catfish or barbecue grilled dishes. Give in to your cravings for fish, steak or chicken in its "all you can eat" on Fridays and weekends.
For classic Mexican dishes and cocktails, Red Mesa Cantina has fantastic traditional dishes and a wide selection of tequila. Taste the Shrimp Los Cabos served with avocado, cilantro, sweet tomato cocktail sauce and fresh tortilla chips. Dine next to the fountain in its outdoor courtyard and enjoy the delightful flavors this family-owned restaurant has to offer.
A local favorite, Bodega on Central is a "hole in the wall" known for its Cuban sandwiches and freshly squeezed fruit juices. Locals also recommend its delicious platters which you can diversify according to your preference (including vegan and vegetarian options). Check out the "Frita of the Month", a Cuban-style hefty burger with exciting toppings.
52 – Take a trolley pub crawl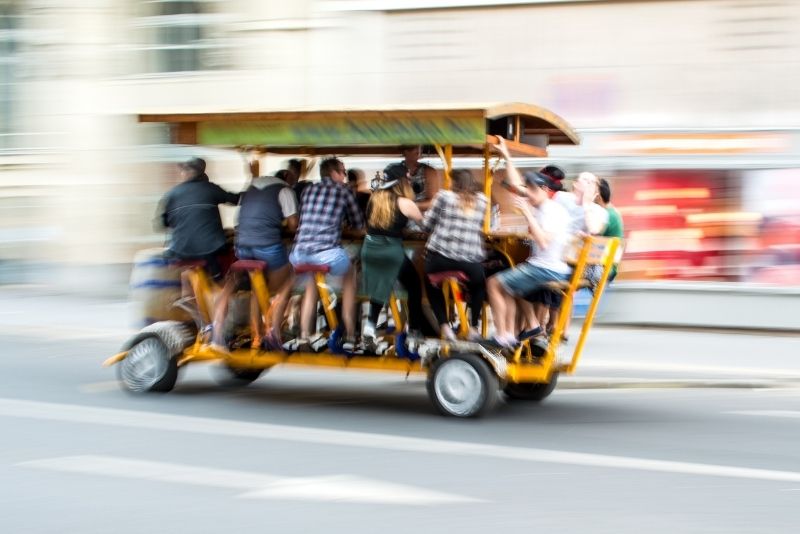 If you want to sample the St. Pete nightlife, you should definitely try a pub crawl of the city's best pubs and bars. You could walk, or you could hop on to one of the city's fun and rowdy trolley tours.
Join other party-goers to pedal your way around the city, stopping at the best drinking holes on the way. Pick up a little history from your trolley captain and best of all, don't worry about driving.
53 – Have a drink in the best rooftop bars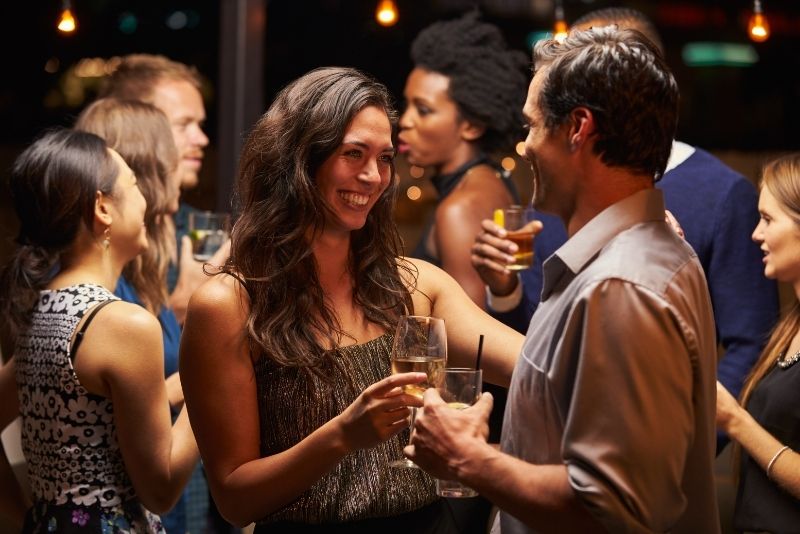 Where better to while away those sunny Florida evenings than in the city's best rooftop bars. Enjoy the sunset over a cold beer or cocktail and start your evening the right way.
The Canopy Rooftop Lounge, located on the top floor of the Birchwood Hotel, has beautiful views over North Straub Park and the North Yacht Marina. It is a pretty chic hotel with a good selection of reasonably priced dishes on offer.
Some of the city's other great rooftop bars include Pier Teaki, at the end of the 2nd Ave NE Pier, Level 11 over at St. Pete Beach and The Cambria Hotel at Madeira Beach. Wherever you choose to go, you'll be greeted with beautiful sea views to make an evening worth remembering.
54 – Enjoy all the fun for hours at the Historic Manhattan Casino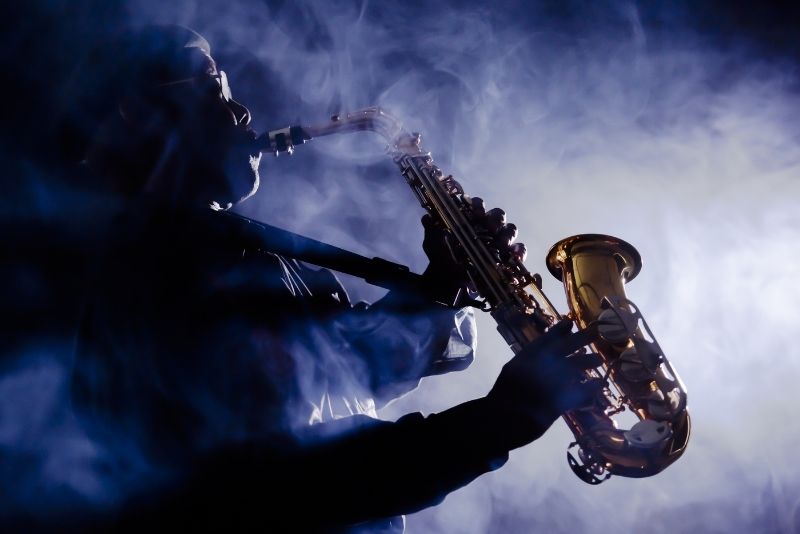 Step in for a fun time at the Historic Manhattan Casino, located in the lively Grand Central District. Historically known as a meeting space since the mid-20s, the casino has been renovated to reflect modern times while maintaining its community and history intact.
Check out the many things to do inside, from eating your heart out at the food hall to enjoying the soirees that take place here.
Check out the packed calendar, where you can attend everything from film screenings and watch parties, to the dozens of opportunities to join fun mixer events, comedy shows, private concerts, fashion shows, and so much more!
Locals recommend visiting for Sunday brunch as well, or the Jazz concerts on Saturday.
55 – Have a laugh at the Bonkerz Comedy Club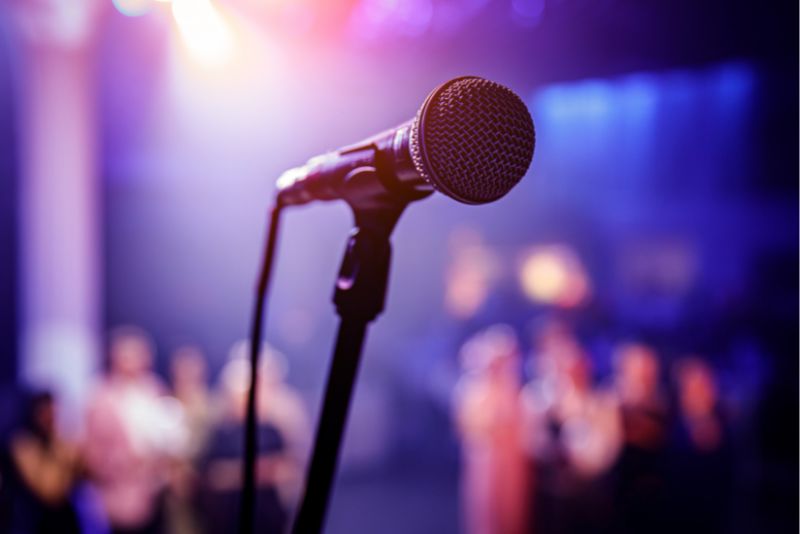 Making St. Petersburg and the country laugh since 1984, the Bonkerz Comedy Club has won the hearts of many, including a few celebrities, as one of their favorite comedy clubs, originally started in St. Petersburg.
The Bonkerz Comedy Club is one of the main comedy venues in Florida, so if you're looking for a good show, you'll find it here! The club hosts many celebrity comedians, as well as locals, from pop culture comedy to crude comedy, and relatable comedy – it's all here!
Shows are typically held every 2nd and 4th Saturday of each month, so be sure to plan ahead!
Pro tip: Buy your ticket ahead of time to receive a $2 discount! Also, seats are first come first serve, so make sure to arrive 1 hour before the show starts!
Where to stay in St. Petersburg?
Check out the comfortable digs inside Crystal Bay Historic Hotel, featuring a 24-hour front desk, shuttle services for guests, and beautiful views out to the terrace and gardens. Breakfast is served daily, which includes vegetarian and vegan options. This hotel is only 3.4 miles away from John's Pass.
The Holiday Inn Express St. Petersburg North doesn't disappoint with its highly rated clean rooms, filling breakfast options, and secure free parking. At just a short distance away is the Tropical Sunken Gardens, the Tropicana Field Baseball stadium, as well as a few other notable sights.
Welcoming guest with rows of palm trees, large pools, and beautiful and clean rooms is the Hilton St. Petersburg Carillon Park. Soak up the Floridan way of life at this hotel, and focus on working on your sun tan in the lounge chairs by the pool, or working up a sweat in the state-of-the-art gym.
Where to go next?
If you're in search of exploring other incredible cities and things to do in Florida, then look no further! Go people-watching at the famous Pier 60 in Clearwater as the sunset rolls in, or better yet, set sail on a Pirate Cruise full of non-stop fun activities!
Get nerdy at the Henry B. Plant Museum in Tampa, and afterward devour the goodies inside Ybor City for a taste of Tampa. Hit the mangroves on a kayak in Sarasota, or for the art lovers, head to the John and Mable Ringling Museum of Art for stunning works of art.
Take on all the water parks in Kissimmee, from Island H20 Live to Aquatica Orlando, and then wander back in time through Old Town Kissimmee for night fun! Create the perfect picnic to enjoy at Bok Tower Gardens in Orlando, or learn more about some of the local marine life in Crystal River.
Final thoughts
We hope you enjoyed our list of fun things to do in St. Petersburg! Which one was your favorite? Is it the mouthwatering restaurants, or the historic homes of Kenwood? Or perhaps it's the stunning beaches like Fort De Soto Park?
Whichever it is, let us know! We hope your future travels take you to this Floridian slice of paradise.
Happy travels!