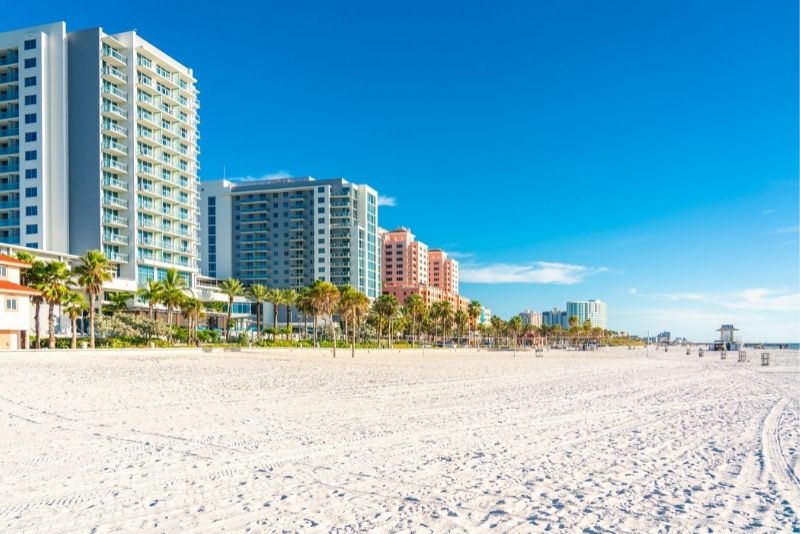 With its refreshing gulf breeze, tranquil white sands, and pristine clear waters (now you see where this glorious tourist hotspot gets its name), Clearwater is the ultimate destination for every kind of traveler.
Regardless of your age and interests — be they adventure, art, or zen — the sun-kissed city is never short on engaging activities.
So whether you want a trip full of theme park thrills (some of which are located in nearby Tampa) or a week snoozing on the warm sand, with a remarkable selection of things to do in Clearwater, this gorgeous oceanside city is beckoning.
1 – Marvel at beautiful marine life at the Clearwater Marine Aquarium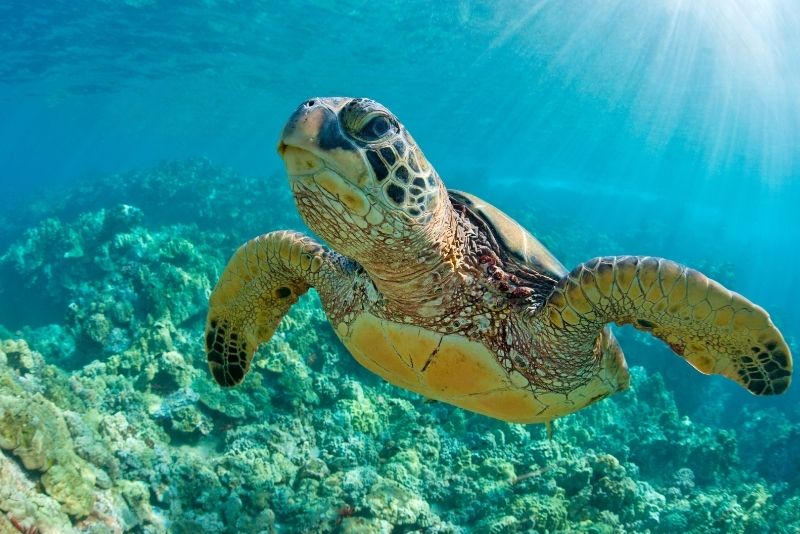 Besides its resident dolphins, the renowned Clearwater Marine Aquarium also houses slippery eels, clever pelicans, humorous otters, cute sea turtles, and intimidating rays — many of which are in the kid-friendly touch tanks!
With a focus on educating visitors about animal rehabilitation and rescue, it's both an interactive and informative day out.
2 – Go dolphin-watching!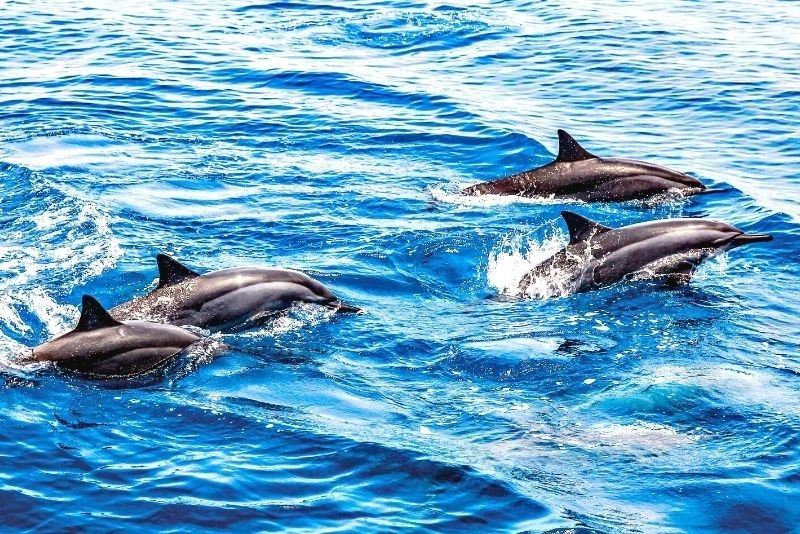 If the aquarium just doesn't scratch that marine itch, one of the undisputed best things to do in Clearwater is watching bottlenose dolphin pods pierce the surface in their natural habitat.
Several packages — such as the catamaran or tugboat-based tours — allow eager travelers to get within arm's reach of these beautiful ocean-dwelling mammals!
3 – Set sail on a private boat at Clearwater Beach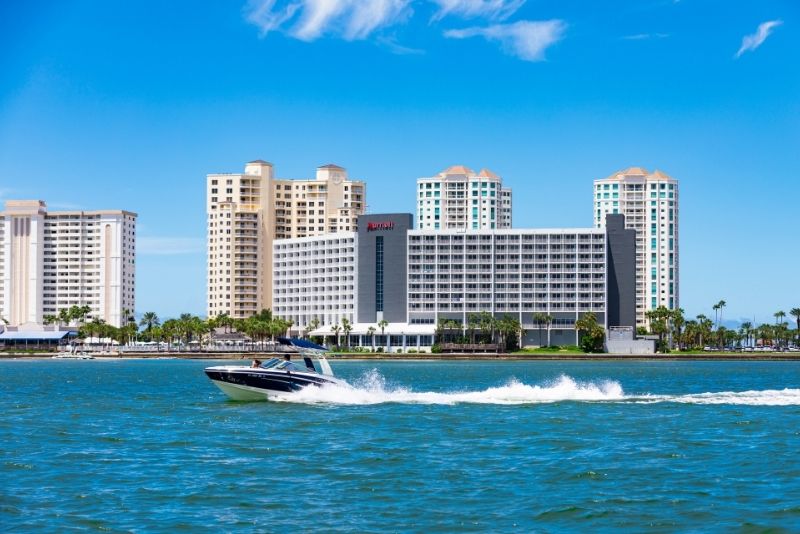 Arguably the most postcard-worthy strip of sand in Florida, Clearwater beach boasts crystal clear waters, beautiful marine views, and no shortage of open ocean to relax and unwind.
Travelers can hire and drive their own private boat (a surefire way to impress friends and family), or charter a yacht with a captain included.
While it's not the cheapest of activities on face value, with room for up to six people on deck, it's far more manageable when split evenly.
4 – Devour a tropical-themed buffet on the Calypso Queen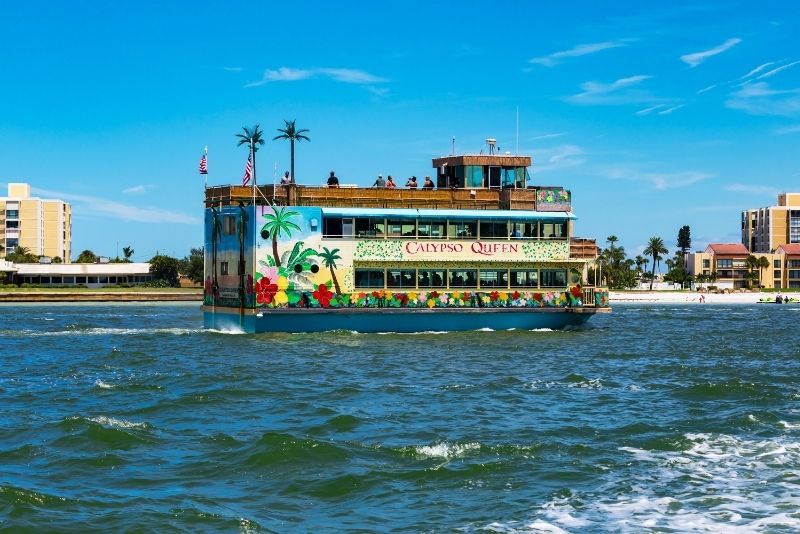 If cruising is your thing, Clearwater's renowned Calypso Queen should sit atop any traveler's Clearwater bucket list.
After digging into the all-you-can-eat buffet and admiring the vibrant sunset, dance the night away at the Caribbean-themed party with bottomless wine, beer, and rum punch.
It's like a nightclub… on the ocean!
5 – Walk along the famous Pier 60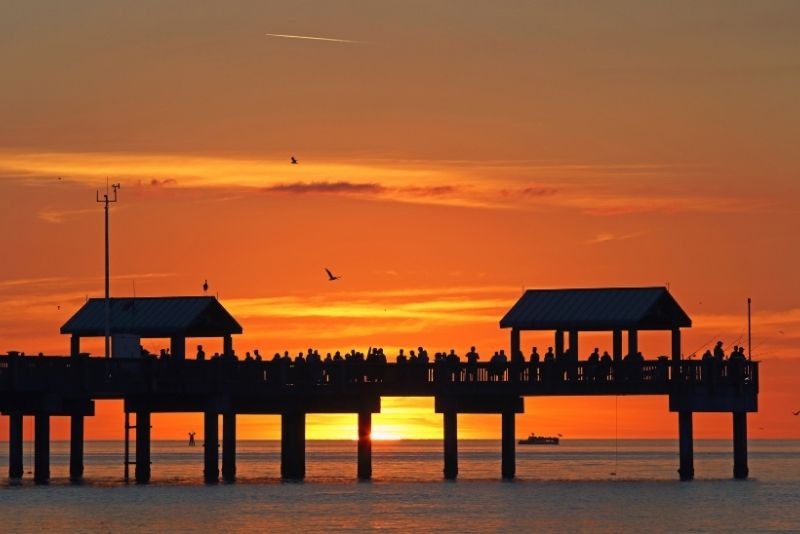 The 1,080-foot-long Pier 60 is a world-famous fishing spot, so it should come as no surprise that visiting the vibrant pier (whether fishing or sightseeing) is one of the most popular things to do in Clearwater.
Besides reeling in your own dinner, Pier 60 also makes for a great pelican-watching or picnic spot.
Plus, with a rotating roster of street performers and no shortage of nearby restaurants, it's a lively evening destination.
6 – Grab a table on a scenic dinner cruise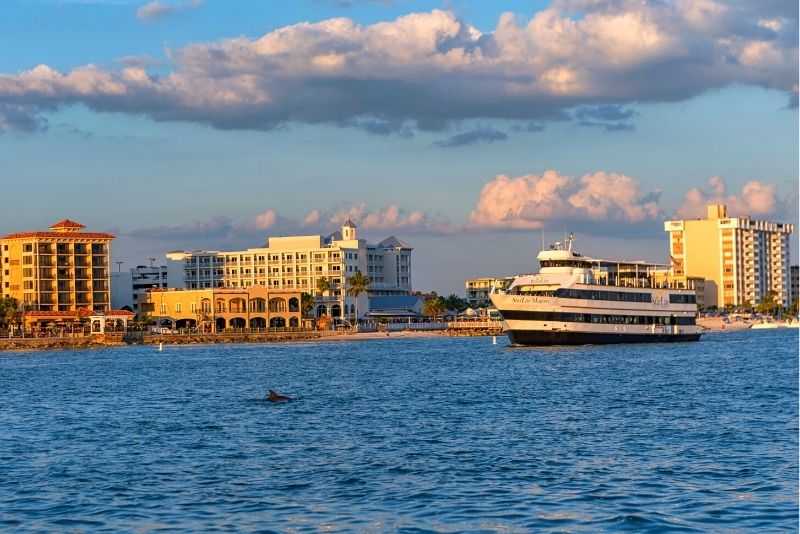 If love is in the air, there's no better date night than a scenic dinner cruise on the calm Clearwater shores.
Hop on a luxury yacht and take advantage of the free-flowing drinks; slow dance on deck to live music; or simply sit back, relax, and enjoy the twinkling coastline views!
No matter your budget or style, there's a dinner cruise suitable for everyone.
7 – Ride a Rollercoaster at Busch Gardens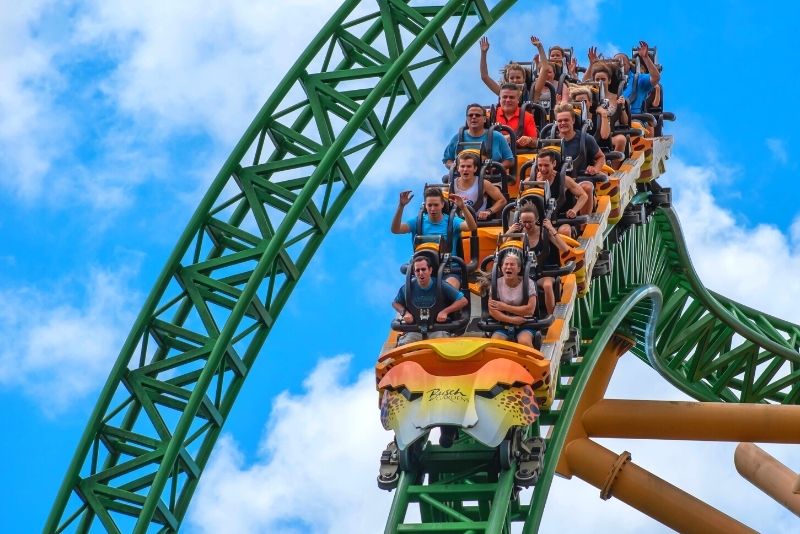 Owned by SeaWorld (so you know that it's gonna be good), Busch Gardens in Tampa Bay (about a 40-minute drive from Clearwater) is the place to be if you're looking for an adventurous day trip.
Hop on the first Dive Coaster in America, enjoy the African-themed shows; encounter African animals as you glide down a zipline, and so much more — for both young and old, there's a lot of exciting things to explore at Busch Gardens.
Hot tip: during the busy summer months, a skip-the-line ticket is well worth the extra few bucks!
8 – Feel the Thrill in an Escape Room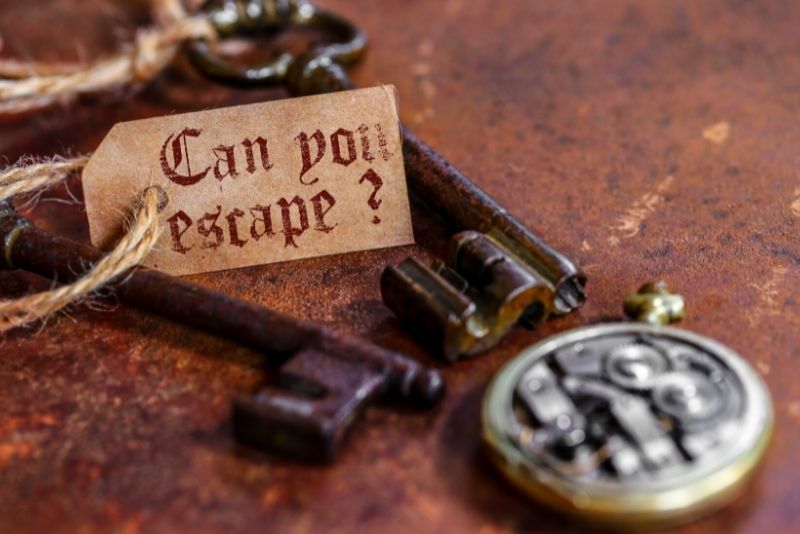 For those travelers who fancy themselves somewhat of a Sherlock Holmes, there's nothing more thrilling than a fully immersive, high-tech, and problem-solving pirate-themed escape room!
If you're cunning enough to solve the riddles and find the clues in the main experience,  there's also a multi-room challenge for those looking for a faster-paced adventure.
9 – Explore the city on a segway tour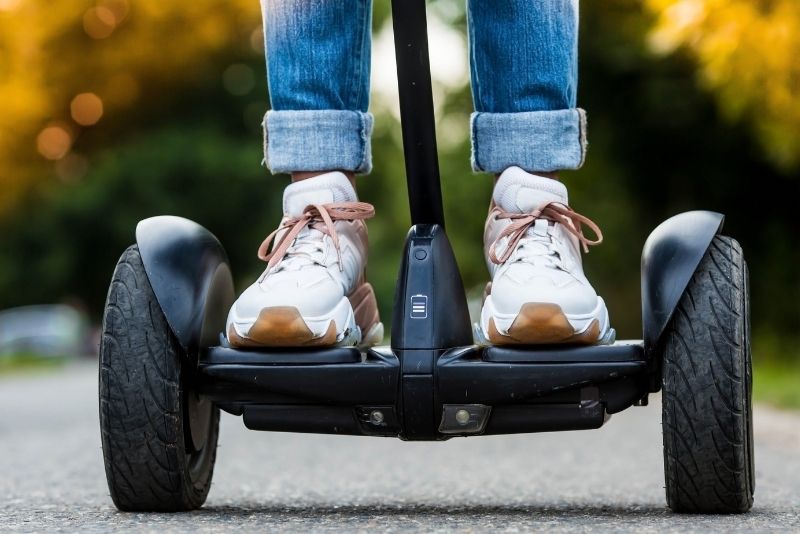 Exploring on foot can get tiring, so why not get on a Segway tour and check out this beautiful beachside city in speed and style?
As the tour travels around its near-8-mile loop around the Boardwalk area and Clearwater Beach, expect to see all the popular and important tourist attractions along the way, including the dolphin dub that is the old fishing pier.
10 – Join a scavenger hunt!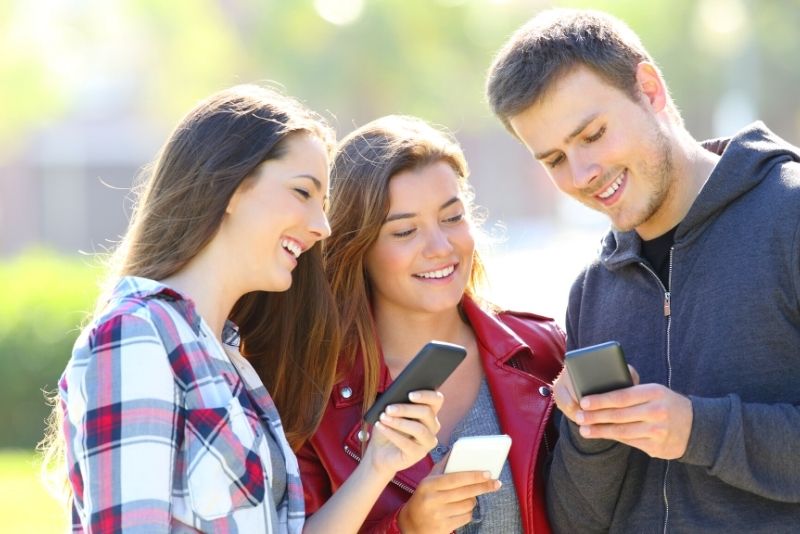 For when slow-paced tours get a little boring, a high-paced and competitive scavenger hunt can reinvigorate any trip!
As you explore the entire city in the hunt for hidden objects, completing challenges, and solving riddles along the way, you'll see all the best bits of Clearwater — a great activity for couples and families!
11 – Embark on a helicopter tour of Clearwater Beaches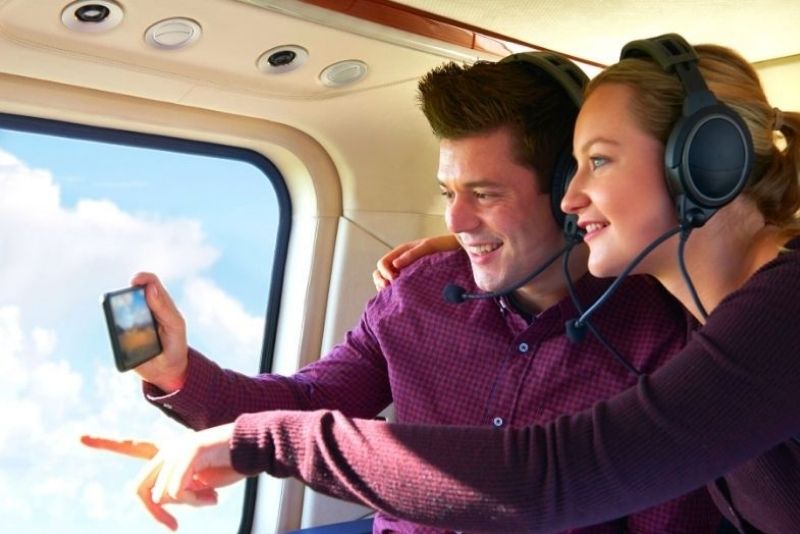 While oceanside views from a cruise ship are wonderful, nothing beats the unobstructed aerial views of the city and coastline.
With a knowledgeable and experienced pilot at the helm, scenic flights not only soar over Clearwater, but also (depending on your adventure of choice) must-see places like Tarpon Springs, the Anclote River, and Caladesi Island.
12 – Relax at a spa!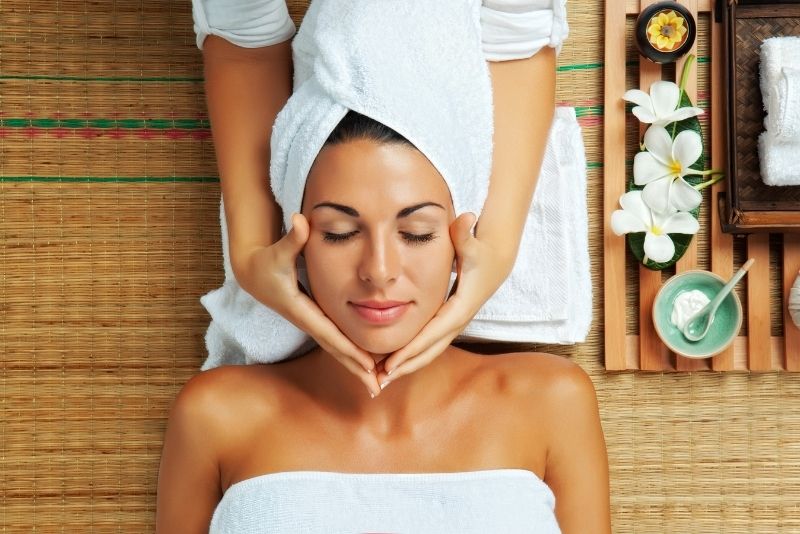 After a few days cruising on the water, working on the tan, or ticking off the theme parks, it's normal to feel a little tired and sour.
Therefore, why not treat yourself to a relaxed evening with a therapeutic massage? Choose from Swedish, deep tissue, or reflexology — all of which rejuvenate the mind and body.
Hot tip: book online for your best chance at a hefty discount to make the experience even more worthwhile.
13 – Hop from one beach to another on the Clearwater Ferry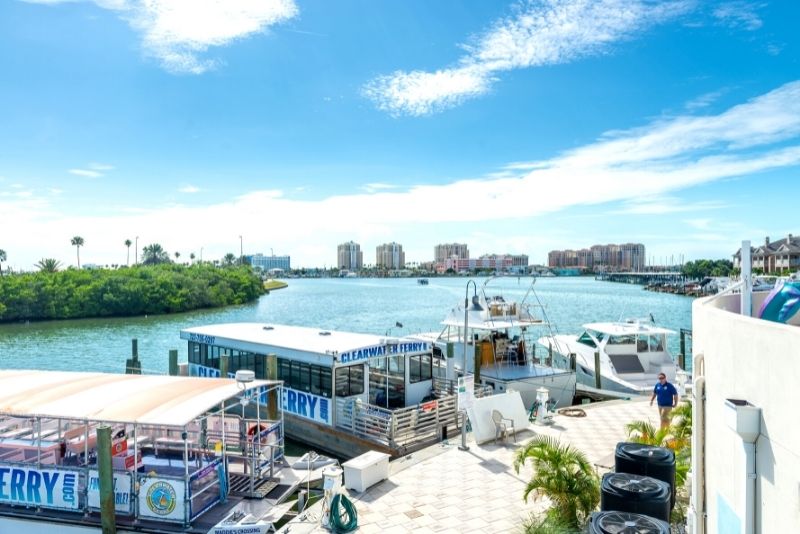 The beach might be stunning, but it'd be remiss of any visitor to shun the other areas that Clearwater has to offer.
The best way to go about seeing the entire region — avoiding the hassle of the road traffic — is on board the famous Clearwater Ferry, with stops including Dunedin, North Beach, Downtown Clearwater, and the Clearwater Marina.
Of course, if you're up for a decent 45-minute stroll (and brought comfortable shoes), you can always walk along the Causeway Bridge between Downtown Clearwater and Clearwater Beach instead.
14 – Board Captain Memo's pirate cruise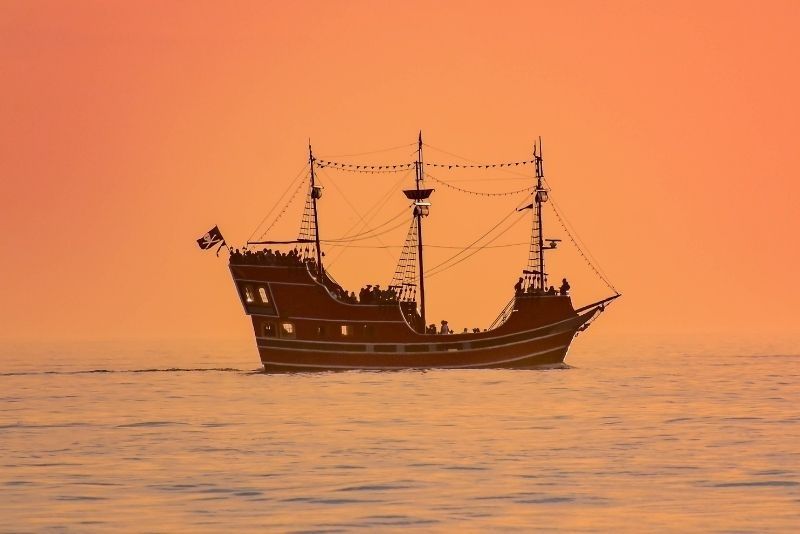 Themed cruises are what make Clearwater such an exquisite tourist attraction, and there's none more suited to the entire family than the famed Captain Memo's Pirate Cruise on-board the classic-looking ship, 'The Pirate's Ransom'.
With crew-run activities like face painting, a treasure hunt, and water gun games, not to mention the dolphins that commonly swim alongside the ship, it makes for a brilliant day out on the water!
15 – Visit the Sand Key Park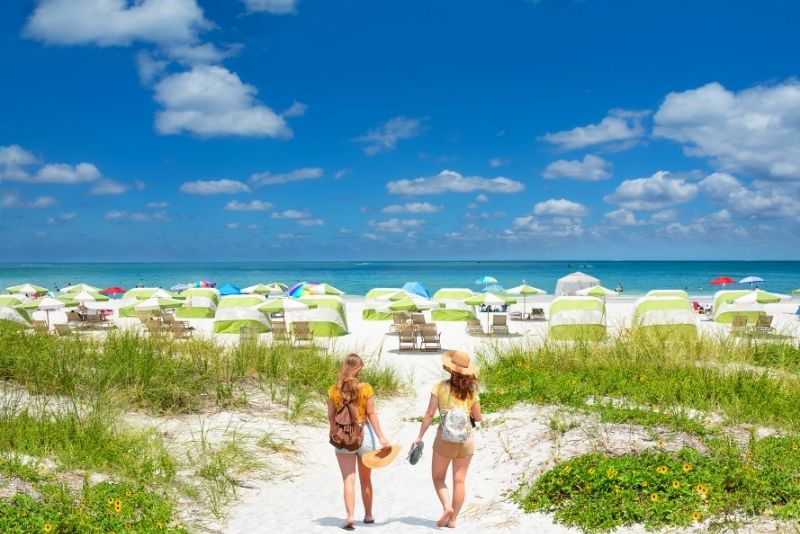 Sand Key Park is divided into two parts: the park and the beach — the breathtakingly beautiful white sand beach is one of a kind, while the park is great for walks and picnics.
With no shortage of activities, travelers can spend an entire day here, exploring the different artificial reefs, water fountains, and playgrounds.
Hot tip: After tiring out the legs, eat at the historic Columbia Restaurant, a popular join relish known for top-notch food!
16 – Watch the Clearwater Threshers at the BayCare Ballpark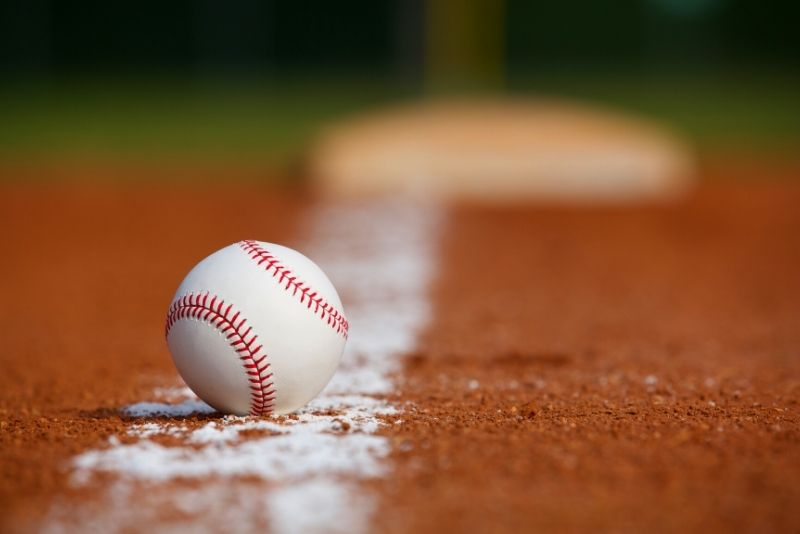 Sports fanatics, take note!
Built in 2004, BayCare Ballpark is a beautiful baseball stadium that serves as the training center for the Minor League Baseball team, the Clearwater Threshers.
Since the Threshers are a tier-two team, cheap tickets and excellent seats are easy to come by — just be sure to check the team's website for upcoming matches and events.
17 – Shop till you drop at the Westfield Countryside Mall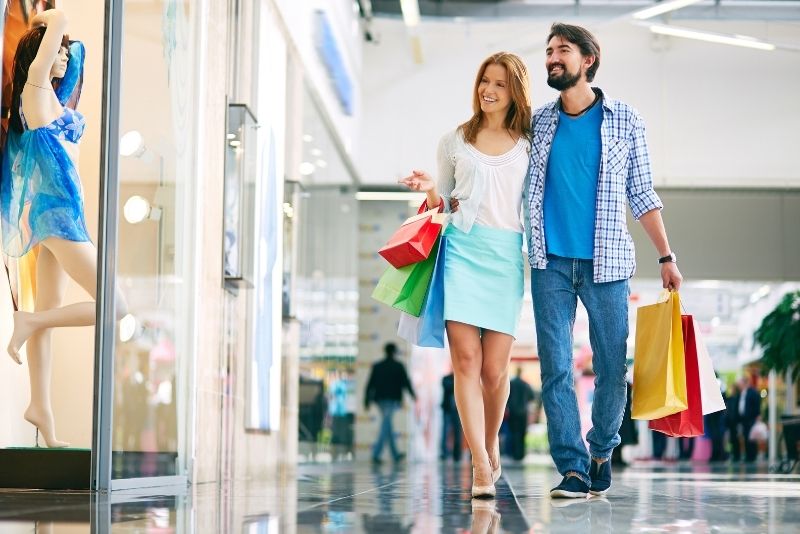 Shoppers, rejoice — the Westfield Countryside Mall is the biggest shopping center in the area, home to hundreds of boutique retailers and big-box stores.
With a 12-screen Cobb theater, plus an on-site ice-skating rink, there's still plenty to do once the credit card's maxed out.
Once you're all shopped out, consider visiting some of the top-notch nearby restaurants, such as Beyond the Wall and the East Shore Resort.
18 – Spend an evening at the Ruth Eckerd Hall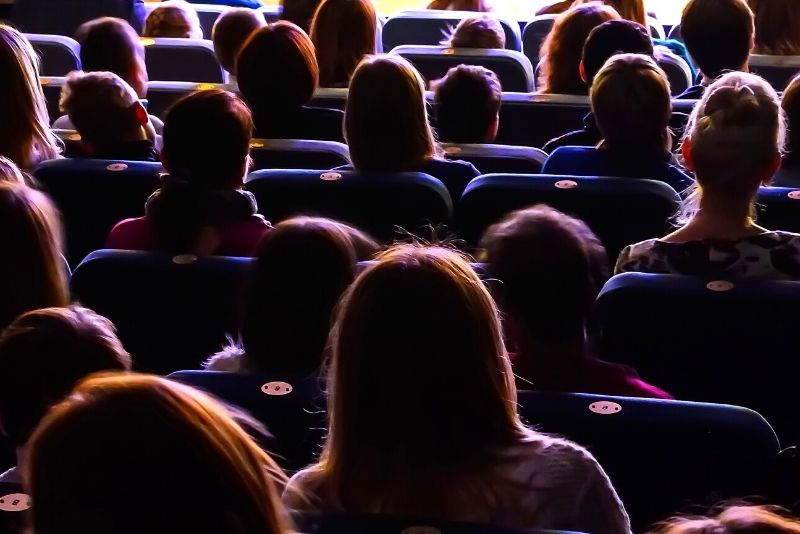 A performing arts hub located on the eastern side of Clearwater near Old Tampa Bay, the widely-known Ruth Eckerd Hall is known for its live music.
From Pink to The Allman Betts, Travis Titt, and Jake Shimabukuro, many talented and renowned people have performed here over the years, with plenty more big names to come.
Besides concerts, the location also hosts theatrical and dance performances!
19 – Take a Guided Tour of the Moccasin Lake Nature Park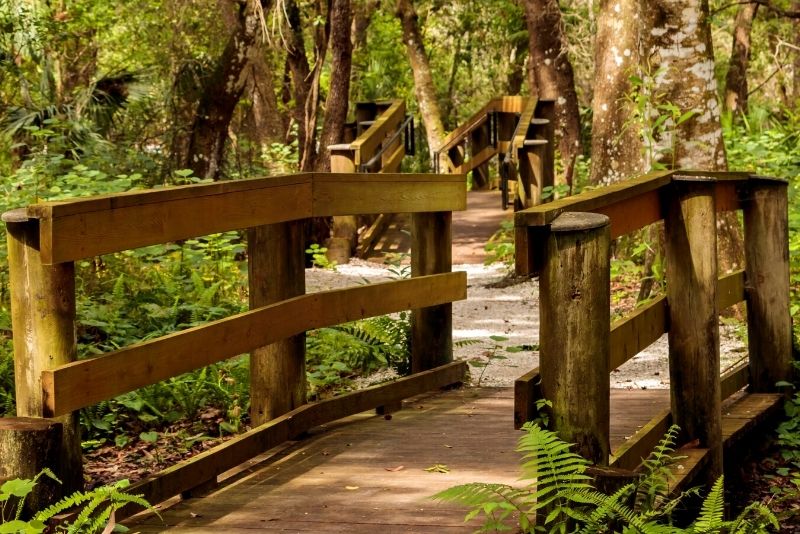 The lush, oak-lined paths of Moccasin Lake Nature Park are so much more than just a beautiful slice of nature — it's a wonderfully educational experience that promises a delightful day for kids and adults alike.
Discover the beauty of nature through a guided tour of the 51-acre natural preserve or sign up for one of several educational trips — either way, it's a must-visit destination for nature lovers.
20 – Pat a stingray at The Florida Aquarium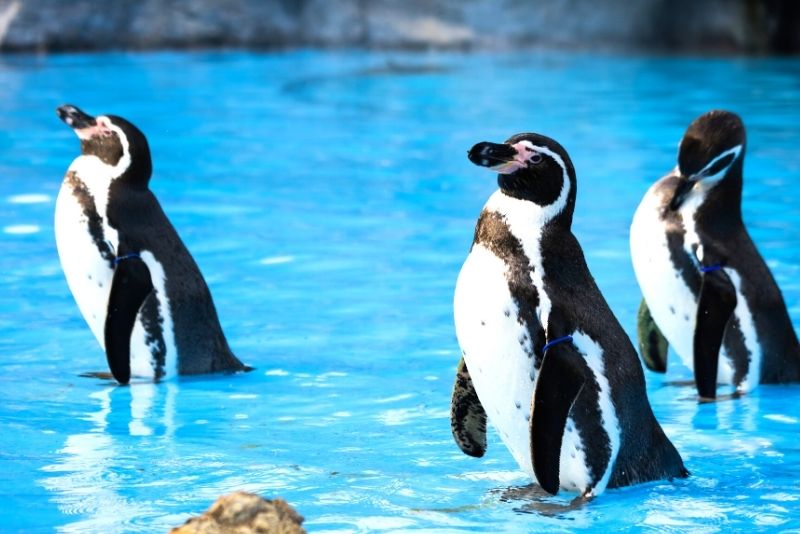 Home to a natural coral reef ecosystem of about 500,000 gallons of seawater, the 250,000-square-foot Florida Aquarium in nearby Tampa is a crowd favorite — so much so that it ranks in the top 10 aquariums in the USA!
Once you've stepped inside the sprawling aquarium, guests can learn about the animals on display and even touch stingrays, lemurs, and jellyfish.
While it's a rather bizarre attraction, the hissing cockroach-filled tree is certainly unique.
21 – Sail through the Clearwater Pass at sunset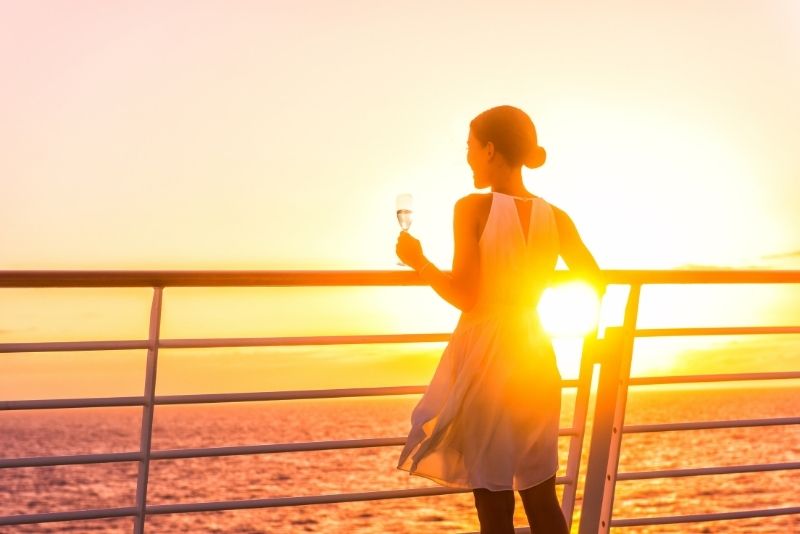 Sailing is one of Clearwater's ultimate open-air activities, and there's nothing better than sailing at sunset!
With an experienced crew manning the equipment on the roughly two-hour-long evening cruise, guests can simply unwind and soak up the beautiful serenity on offer as the vessel makes its way from Clearwater Bay, through Clearwater Pass, to the Gulf of Mexico.
22 – Get a little wild on a Tiki boat cruise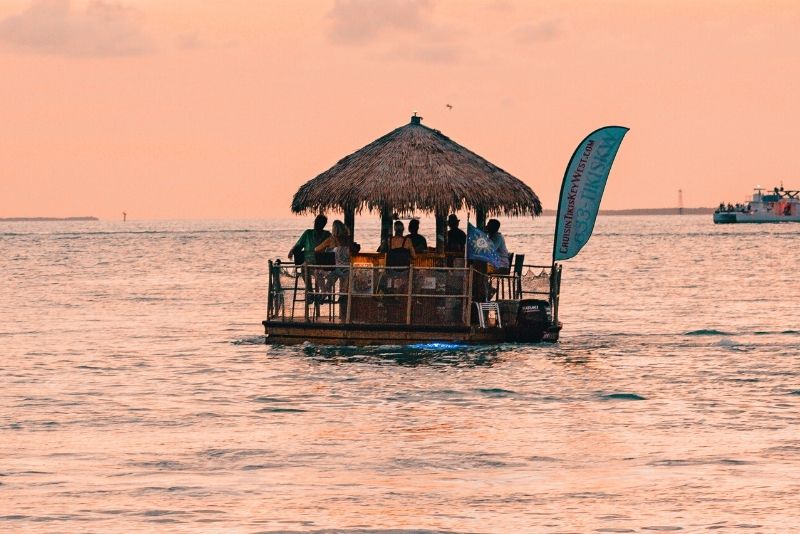 Most of the things to do in clearwater include boats and cruises, however, for social butterflies, the Tiki Boat Cruise is a one-of-a-kind experience that should be on your bucket list without fail!
Step aboard the tiki boat, slowly float over the water, and, best of all, down a few BYO drinks!
With an onboard cooler and ice, it's the perfect pre-game before a night out.
23 – Jog or skate along the Marquis Pinellas Trail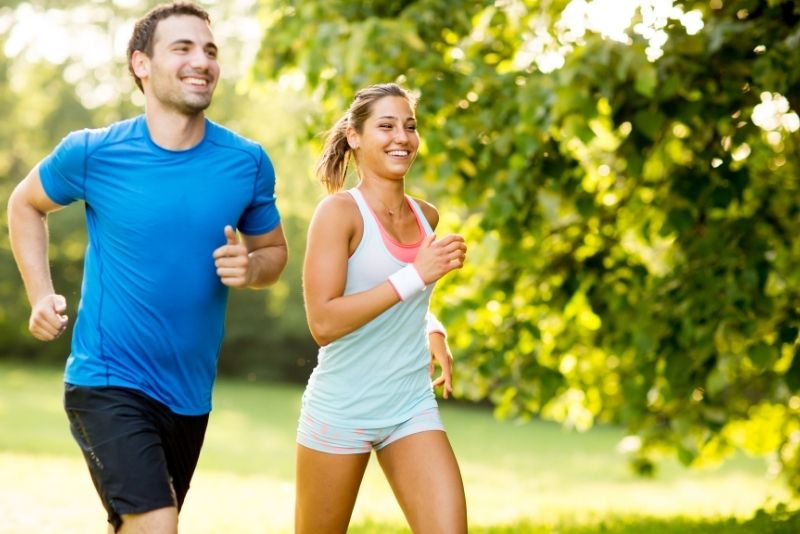 The ever-popular Marquis Pinellas Trail — a protected greenspace that connects Tarpon Springs in Clearwater's north to St. Petersburg in the south — presents as an unbeatable way to explore the entire region, not just the main tourists draws.
So grab your running shoes, roller blades, or bike, and tackle some (or all, if you're feeling wildly ambitious) of this 47-mile-long urban pathway.
24 – Skydive Indoors at iFLY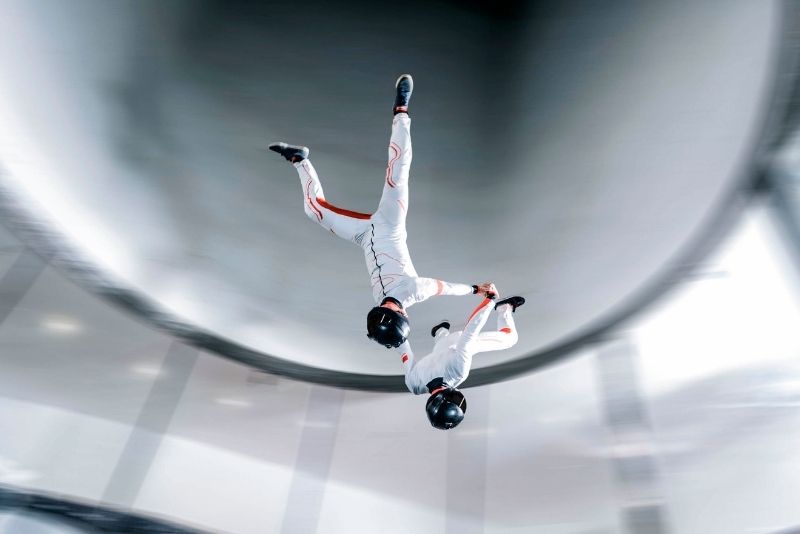 Skydiving is thrilling, no doubt, but leaping from a plane is also extremely intimidating.
So, why not visit the indoor skydiving center in Clearwater where spine-tingling thrills come without the need to jump from the clouds!.
Propelled by a giant fan, the skydiving room throws massive vertical air at your body, allowing you to feel like you're floating in the sky.
25 – Reel in a snapper on a fishing trip!
Clearwater's sparkling shores are home to a plethora of fish and marine life (Red Snapper, King Mackerel, and the enormous Goliath Grouper, just to name a few), so it's no surprise that the area dishes up several types of fishing trips.
It doesn't matter if you're a seasoned veteran or a total newbie — with an expert captain on board, everyone's an equal chance of reeling in huge 4-feet fish.
26 – Relax at the Cliff Stephens Park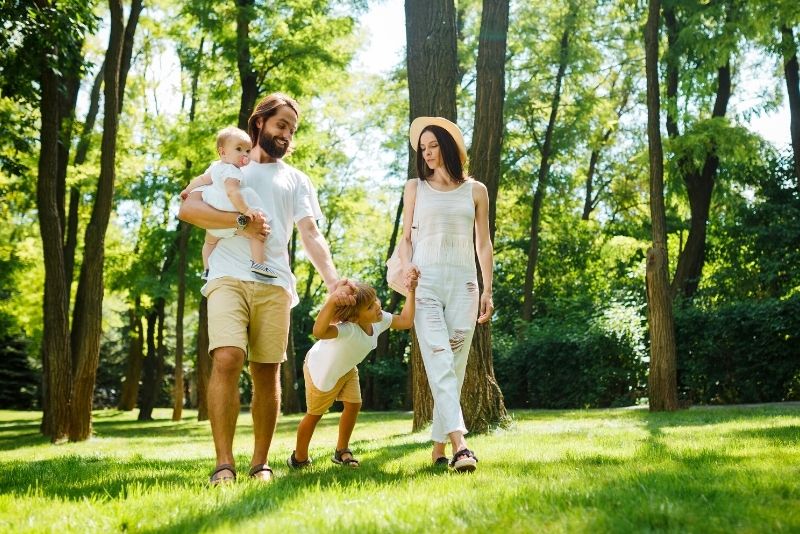 Home to several biking trails, a disc golf course, water sports, and fishing centers, the ever-popular Cliff Stephens Park is one of the largest and most noteworthy parks in the city.
If relaxation is what you're looking for, there's more than enough picnic space to take the family.
On the flip side, for those hoping to stretch the legs, the park also offers a 19-station exercise course (plus plenty of hiking routes).
27 – Wet your whistle at the Big Storm Brewing Co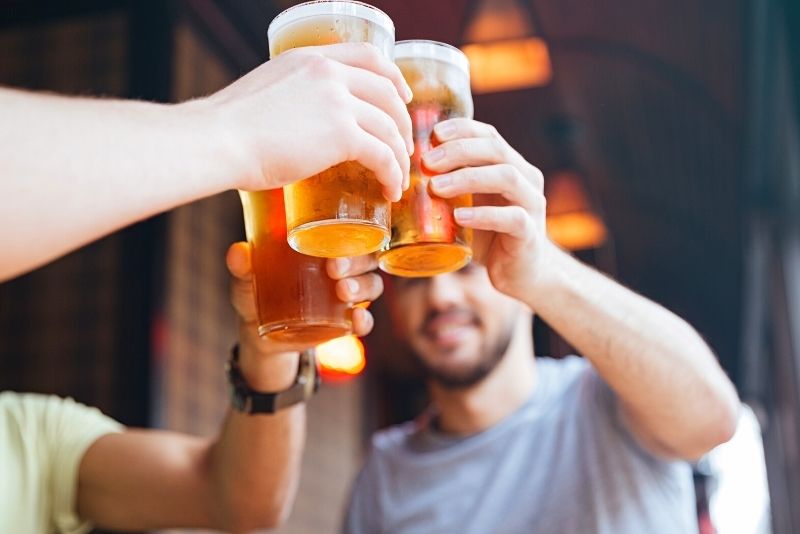 Florida is known for its strong and delicious craft beer, and some of its most notable brews come from right here in Clearwater, at none other than the award-winning Big Storm Brewing Co.
A couple of pints of either of the 7-percent brews — the Bromosa Tangerine IPA or the Palm Bender Gulf Coast IPA — will get you nice and wobbly, while the Key Lime Shandy (among many others) is light and refreshing.
28 – Grab a beachside table at the Palm Pavilion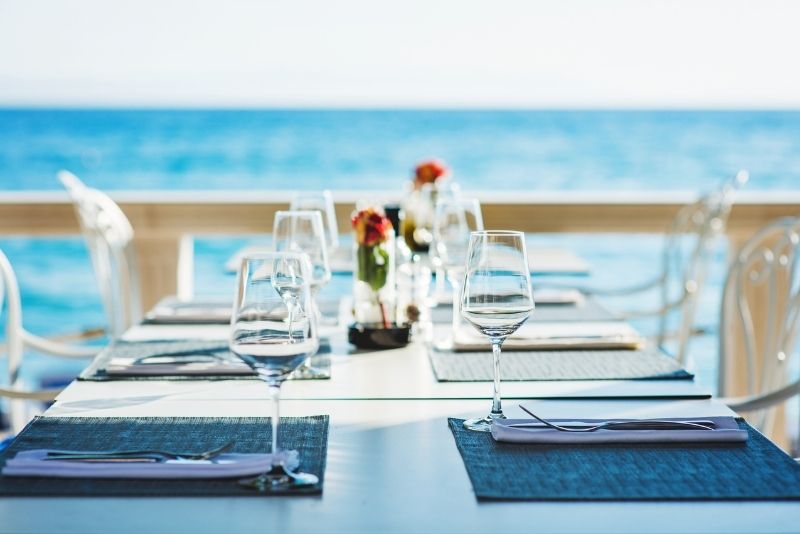 Established in 1926, the Palm Pavilion has been a laid-back local favorite for the better part of a century, with the Clearwater faithful flocking not only for the live music, but for also what is arguably the sunset spot in town.
Moreover, this place also boasts a renowned beachside restaurant, with delicacies like crab chowder and smoked ribs a surefire hit.
29 – Drive bumper cars at Celebration Station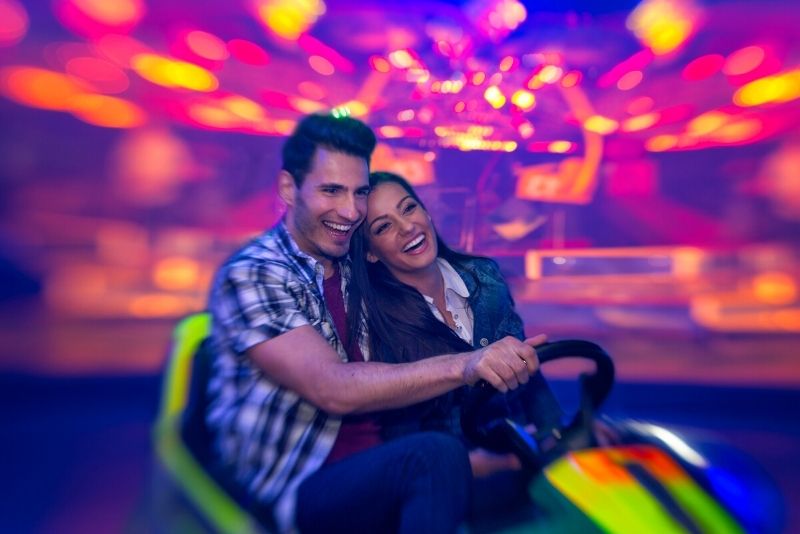 If a day at an indoor amusement park is what the kids are nagging for, Celebration Station is the answer.
This arcade-like space transports visitors back in time to the classic carnival, with the chance to drive bumper cars, play on arcade machines, and brush up your go-karting skills.
Enjoy a hearty meal at the American Eats outlet to make your day extra special!
30 – Eat till you're stuffed at Frenchy's Rockaway Grill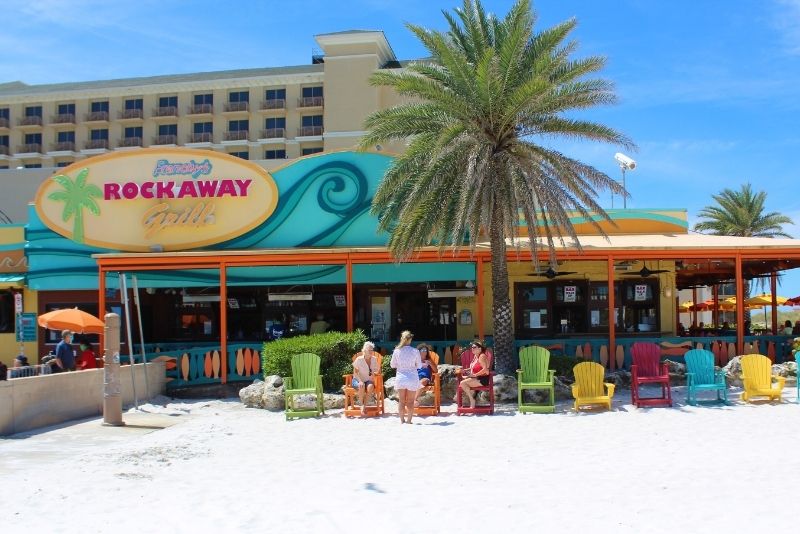 Grilling is a huge part of the local culture, making it one of the most popular things to do in Clearwater.
Therefore, whenever someone visits the area, Frenchy's Rockaway Grill should sit high atop the bucket list!
Enjoy delicious grilled seafood and chicken, embrace the warm coastal air from the deck, and cap it off with a homemade cocktail!
31 – Ride the flight simulator at Sim Center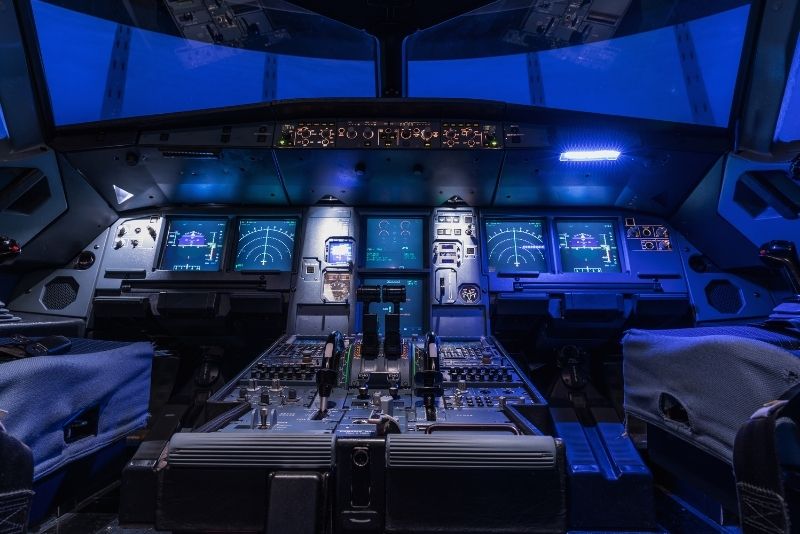 A venue rapidly growing in popularity, the Sim Center hosts an array of virtual reality and simulation activities. Even though the center is over 20 years old, it continues to advance its technology to ensure that thrill-seeking guests have the best time possible.
Whether young of age or young at heart, the arcade and the fully immersive flight simulation make for highly memorable experiences.
32 – Walk the nature trail at the Honeymoon Island State Park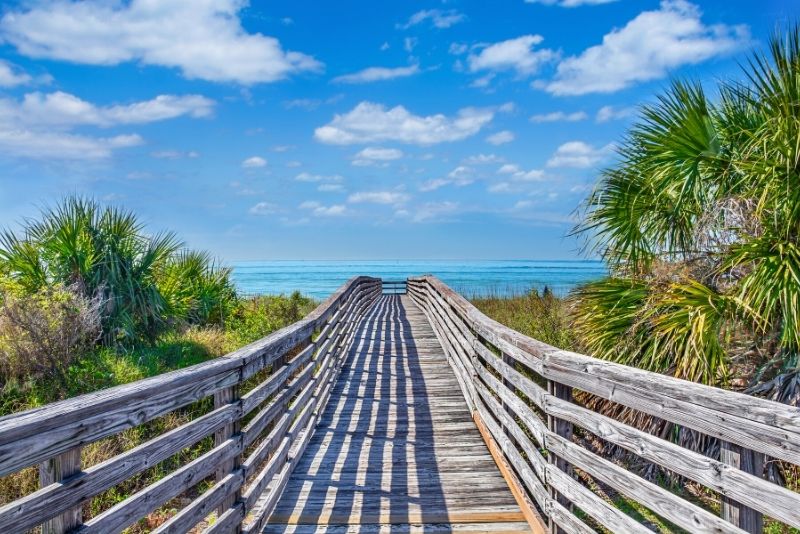 Clearwater is known for its several beautiful state parks, however, Honeymoon Island holds the claim to fame as being the city's most popular,  with ample activities that offer a breath of fresh air from the hustle and bustle of city life.
Explore the park's three-mile trail; and keep an eye out for armadillos, tortoises, raccoons, and owls along the way!
33 – Stroll through Caladesi Island State Park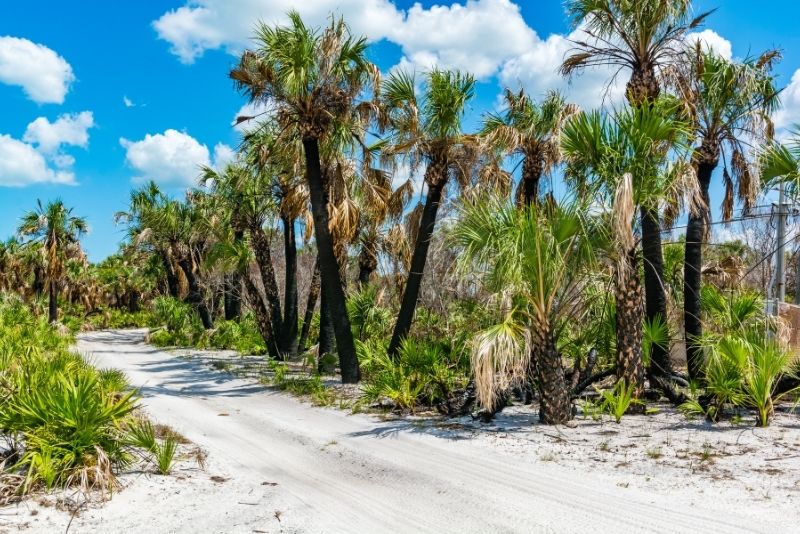 The Caladesi Island State Park is another of the beloved state parks in Clearwater guaranteed to leave you in awe.
Here, nature lovers can kayak through the mangrove forests or stroll along the untouched beaches.
After a leisurely nature walk under the canopy, cap off the day with an oceanfront table where you can enjoy the salty breeze and sip on a fruity cocktail (or three).
34 – Spend an afternoon in Downtown's Cleveland Street District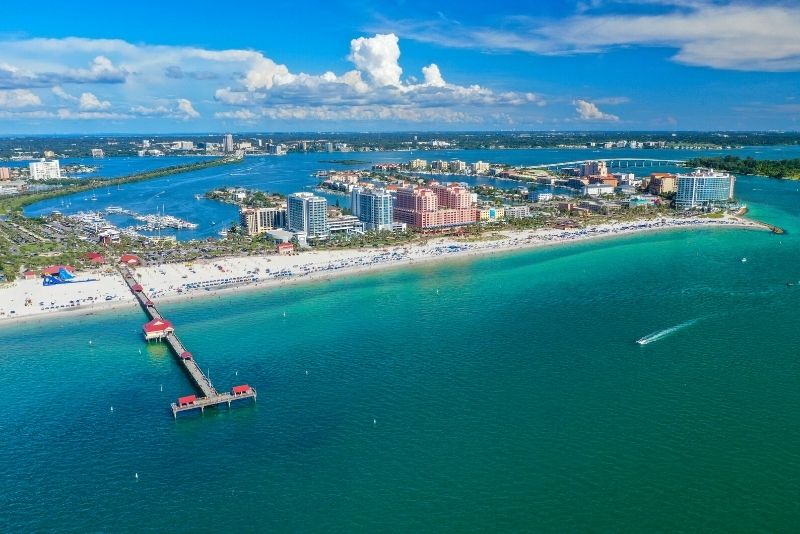 The Cleveland Street District is one of the oldest shopping areas in Clearwater — its vibrant cultural roots come to fruition through its several shopping strips, alfresco eateries, and regular entertainment events.
Thanks to its position atop a downtown bluff overlooking the sparkling Clearwater Harbor, this popular area dishes up splendid open-air views.
35 – Admire the flora at the Florida Botanical Gardens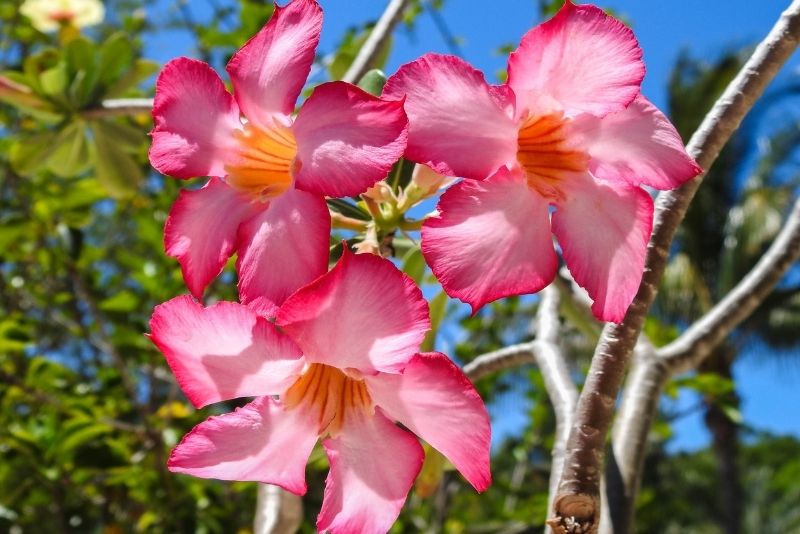 Housing a wedding garden, a rare flora garden, and an array of stunning floral pathways (making up more than 25 gardens and display areas in total), this 150-acre slice of beauty is an undisputed natural wonder.
The gardens are open daily from 7 am to 5 pm, frequented by locals, tourists, and wildlife — none more iconic than the alligator!
36 – Treat Your Adventurous Self with Kayaking, Kitesurfing, or Paddling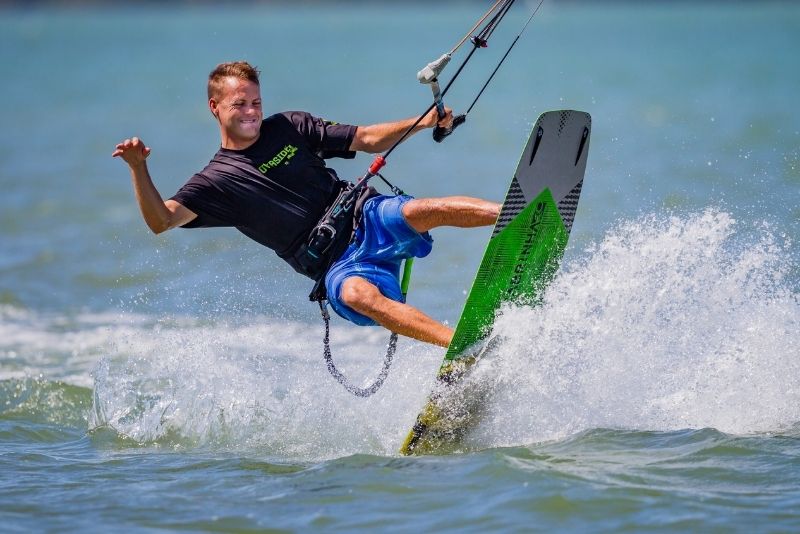 For a city known for its beautiful shores, year-round sunshine, and comparatively calm waters, water sports activities are a dime a dozen.
While travelers are more than welcome to rent their own equipment — be that a kayak, paddleboard, or kitesurfing gear — a professionally led experience is the easiest and safest way to test out a few of the sports.
37 – Go museum-hopping in St. Petersburg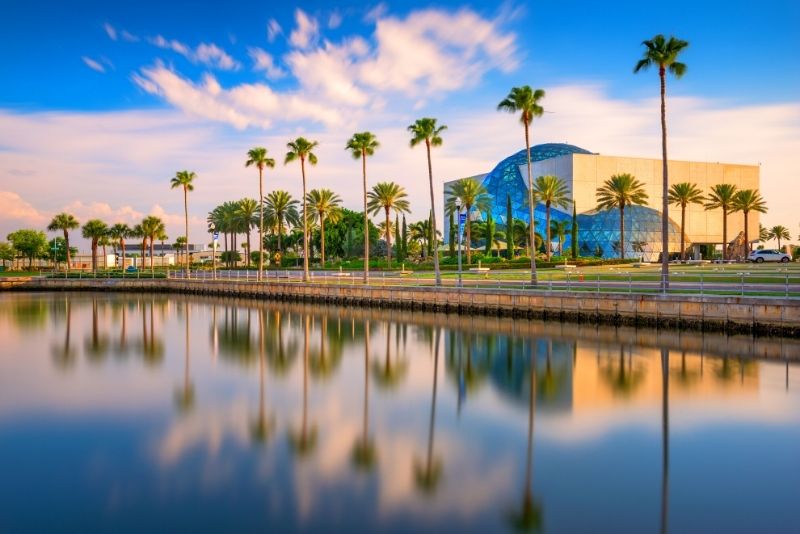 When you're in Clearwater, it would be a sin to bypass St. Petersburg — this small yet charming locale boasts some of the most picturesque views in Florida while offering a range of museums to satisfy all kinds of interests.
Need some suggestions? Visit the Dali Museum, Sunken Gardens, Duncan McClellan Gallery, and Imagine Museum to delve deep into the world of art.
38 – Take the youngsters to ZooTampa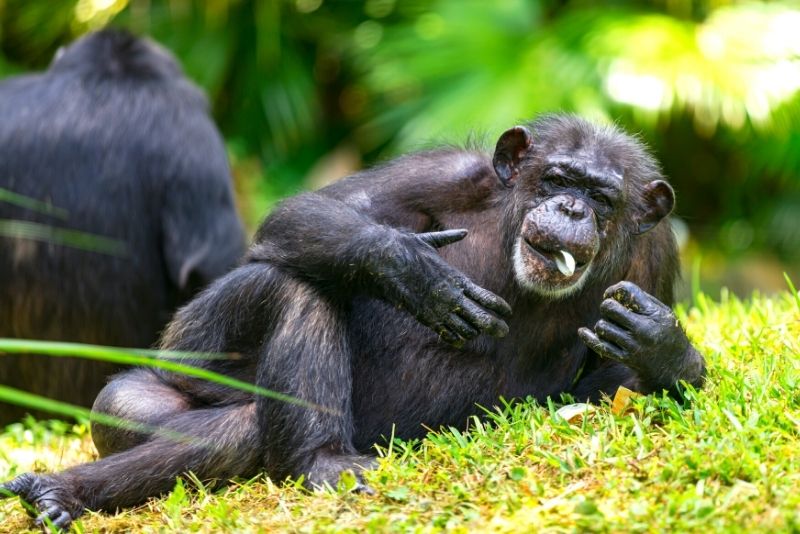 A perfect spot for the entire family at just over 30 minutes drive from Clearwater, ZooTampa has long been recognized as the number-one family zoo in the United States (by Parents Magazine).
The 63-acre complex is home to some of the world's most beautiful and rare big cats, as well as squirrel monkeys, chimps, rhinos, penguins, meerkats, and many more animals from all kinds of ecosystems.
39 – Cool off at Adventure Island Water Park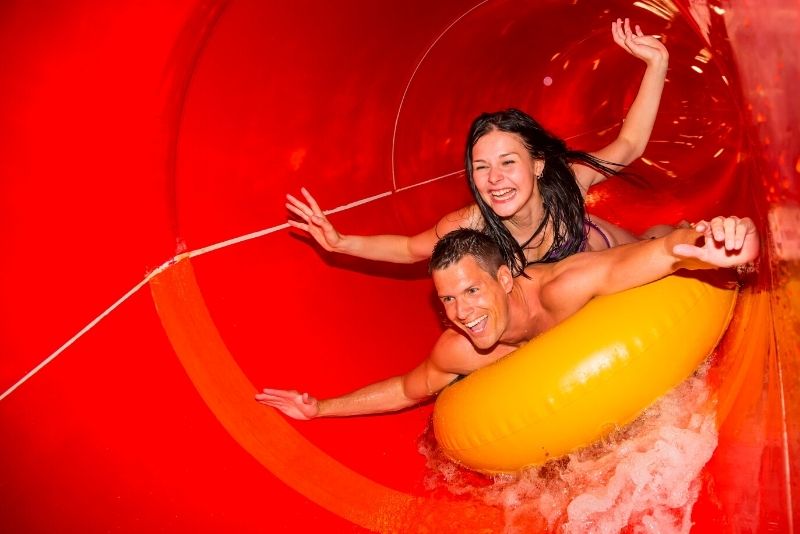 As the largest water park in the Clearwater and Tampa region, Adventure Island is always a great addition to the holiday schedule, particularly on those toasty summer days.
Whether you want to cool off in the 37,000-foot wave pool, chill out on the Lazy River, or tackle the Solar Vortex (America's first dual tailspin waterslide), there's something for everyone.
40 – Fly over the City in a biplane!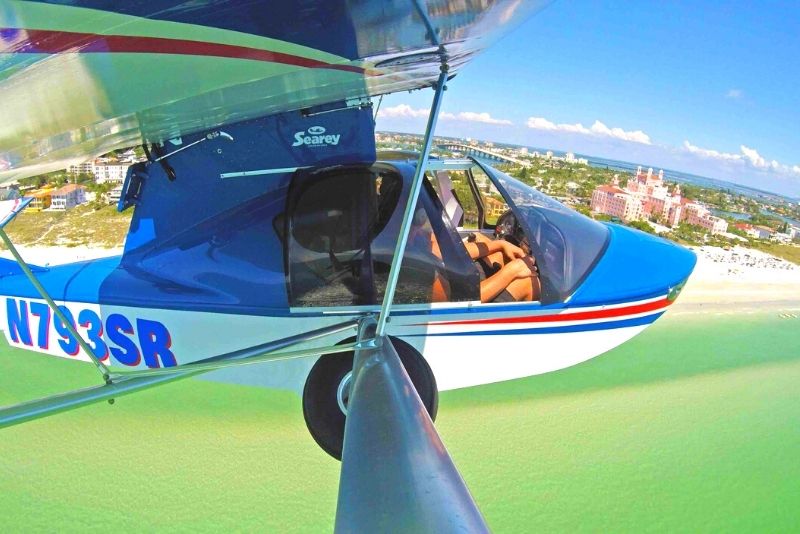 For the chance to take the controls, businesses such as Clearwater Planes allow budding pilots to hire a biplane for a quick flying lesson and soar over the scenic coastline.
These biplanes (some of which resemble the classic two-seaters used in WWII), are fast, maneuverable, and make for a thrilling 20-minute experience of a lifetime.
We hope you've enjoyed our selection of things to do in Clearwater, Florida (and a few in nearby Tampa too, just to give you some extra options).
If you have any other must-see suggestions, feel free to let us know in the comments!
If you're looking to keep the journey going, Tampa, St. Petersburg, Orlando, and Sarasota are all easy drives away.
As always, have a wonderful trip!