With its doors first opening in 1971, Walt Disney World is undoubtedly Orlando's most famous attraction, receiving millions of visitors every year. The theme park promises a fun-filled day for the whole family as there's an endless amount of exciting things to see and do.
Secure your Walt Disney World tickets ahead of time to meet your favorite Disney characters, go on adrenaline-filled, enjoy unique shopping opportunities and experience the Disney magic!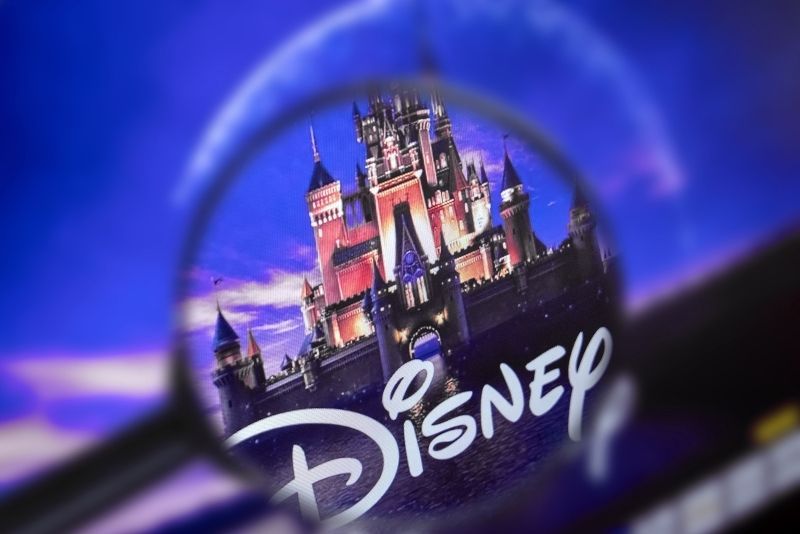 Here's all you need to know about Walt Disney World tickets, one of the most exciting theme parks in Orlando.
How much do Walt Disney World tickets cost?
Walt Disney World no longer offers seasonal ticket prices. Instead, ticket prices fluctuate daily depending on how many people plan on visiting the park. However, it is possible to provide an estimate for what you'll pay depending on how many days you plan to visit.
Walt Disney World tickets typically begin at around $109 per person on a 'quieter day', and you shouldn't expect to pay more than $189 per person on peak days. These prices are for a base ticket and do not include any add-ons.
The more days you purchase a pass, the less you can expect to pay per day. Prices for children (10 and under) are only slightly less than the adults' ticket prices. Children under 3 don't need a ticket to enter the park.
Who is eligible for discounts?
Florida residents enjoy a range of discounts at Walt Disney World and Disney Resort Hotels so long as they can verify their residency.
There is a very popular combo ticket known as the '4-Day 4-Park Magic Ticket Offer' which grants Florida residents access to all four parks over four days for just US$99 per person per day.
Annual passes also provide a great way to enjoy discounted rates if you plan to visit the park multiple times in the year.
Should you book in advance?
While you can buy your Walt Disney Tickets at the onsite ticket offices, it is advised that you book your tickets well in advance if possible. As Walt Disney World is one of Florida's most popular attractions and the lines at the ticket offices can get quite long.
Booking your tickets online is a straightforward process and once your tickets are secured, you can begin planning other aspects of your trip.
What will you see inside?
Walt Disney World is split up into four theme parks and two water parks. While the Magic Kingdom is the most popular destination, the other theme parks and water parks offer many unique attractions of their own.
Magic Kingdom
Famed for its spectacular Cinderella Castle, the Magic Kingdom is where fairy tales come true. The Magic Kingdom is where you'll see all the iconic Disney characters, including Mickey and Minnie Mouse, and enjoy over 40 rides and experiences.
This theme park is also famed for its many exciting parades, where you'll see the Disney characters waving from floats and dancing down the streets.
Epcot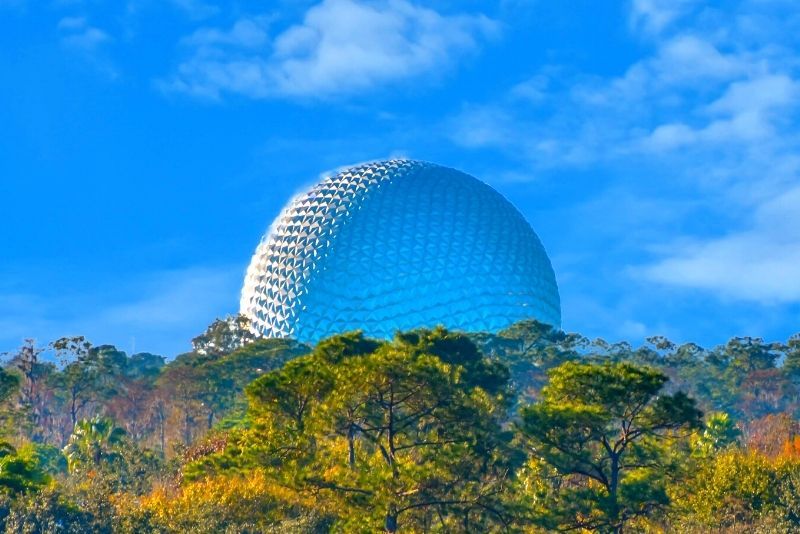 Epcot takes you to a number of unearthly realms and offers a range of space-themed rides, like Guardians of the Galaxy: Cosmic Rewind, which is actually the world's first reverse rollercoaster.
Some of Epcot's other highlights include a 4D experience at Remy's Ratatouille Adventure and a whimsical boat ride on Frozen Ever After.
Disney's Hollywood Studios
Immerse yourself in the world of some of Disney's most popular Hollywood films, such as Star Wars and Toy Story among many others. The theme park is full of popular rides like the exhilarating Twilight Zone Tower of Terror and the Millenium Falcon: Smugglers Run.
Disney's Hollywood Studios is a favorite among Walt Disney World's children and adult visitors alike.
Disney's Animal Kingdom Theme Park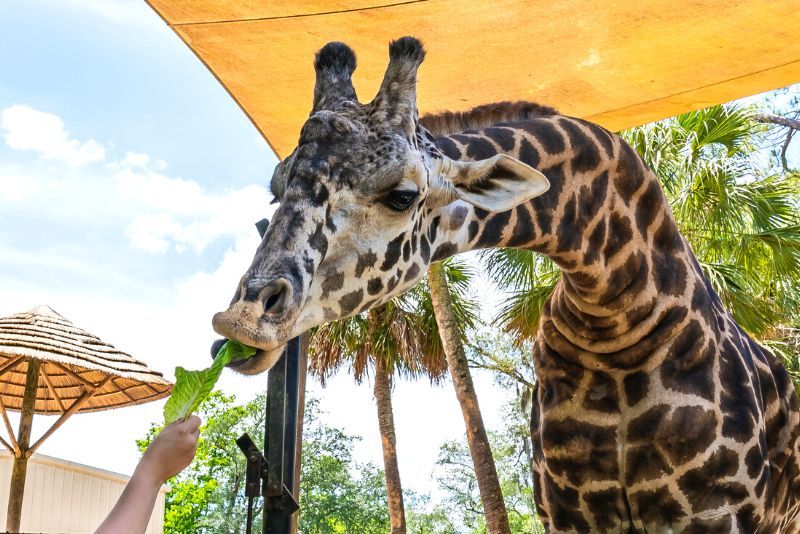 Take a walk on the wild side and see a plethora of interesting creatures when you visit Disney's Animal Kingdom, known for its incredible rides and shows. The World of Avatar is certainly one of the most-visited attractions thanks to its breathtaking bioluminescent rainforest.
You'll also get the chance to visit Harambe Wildlife, where you'll see over 30 different species of wildlife.
Disney's Blizzard Beach
Blizzard Beach is the ideal water park for children and adults of all ages as it is filled with slides, rides, a lazy river and loads of other aquatic attractions for you to enjoy. The winter theme of the park creates a clever contradiction to Florida's warm weather.
Some of the waterpark's main attractions include Summit Plummet, Cross Country Creek and Tike's Peak among many others.
Disney's Typhoon Lagoon
Get tropical when you visit Disney's Typhoon Lagoon, home to the largest inland surfing lagoon in Florida. There are so many things to see and do at this aquatic paradise and the water park is the perfect destination for a hot summer's day.
Typhoon Lagoon offers something for everyone! Adrenaline junkies can enjoy the Cruch 'n Gusher, which is a water-coaster raft ride, while more laidback folk can relax on the sandy beach.
How to get there?
Walt Disney World is located in Bay Lake and Lake Buena Vista in Florida, around 30 kilometers from downtown Orlando. There are plenty of shuttle services that offer affordable transportation to Walt Disney World from Orlando's airport and popular hotels.
Alternatively, you could drive to Walt Disney World and make use of the theme park's paid parking facilities. Disney Resort guests enjoy free parking for the length of their stay.
What are the opening times?
The park's opening times change from month to month, depending on how many visitors are expected. Each of the four theme parks within Walt Disney World also has different opening hours, but in most cases, the parks are open by 9 AM and close around 8 PM.
Is it wheelchair friendly?
Walt Disney World is an excellent destination for wheelchair users as most of the rides and attractions throughout the park are wheelchair friendly. Walt Disney World has, made significant efforts to cater to those with reduced mobility.
When is the best time to visit Walt Disney World?
The best time to visit Walt Disney World in Orlando is during the off-peak seasons of late January to mid-February and mid-September to mid-November. These times offer fewer crowds, and shorter lines at attractions.
Which other theme parks can be visited in Orlando?
Travel tips
Plan in advance to book attractions, dining, and FastPasses for a smoother experience.
Arrive early to enjoy popular attractions with shorter lines and cooler temperatures.
Stay hydrated and carry a water bottle and take breaks to stay refreshed, especially in warm weather.
Wear comfortable shoes and weather-appropriate clothing for walking and changing weather conditions.