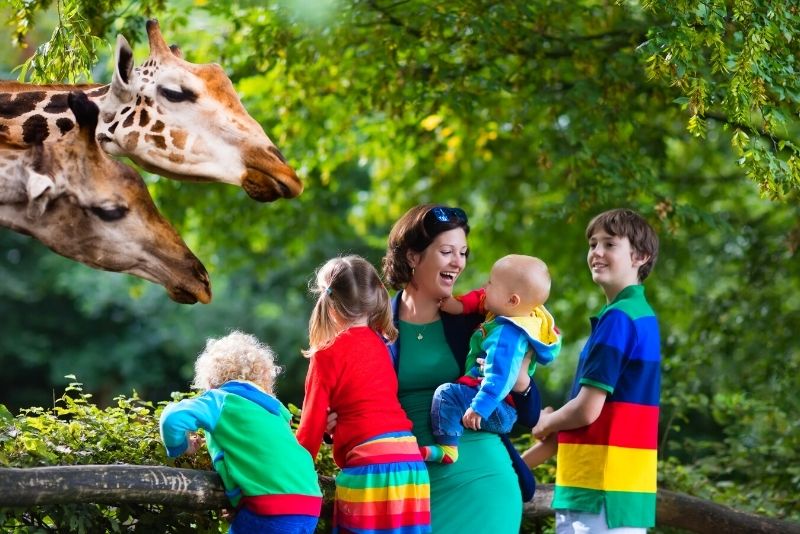 What comes to mind when you think of Orlando, Florida? Giant theme parks, over-the-top roller coasters, maybe a gator or two, and the internationally-renowned Walt Disney World, right?
Well, you'd be forgiven if you assumed that Orlando was nothing more than theme parks upon theme parks. In reality, this Central Floridian city boasts a diverse list of activities that can keep any nature lover, culture vulture, foodie, or beach bum entertained for weeks on end — all you need to do is look past the tourist-trodden theme parks for a minute.
In the Everglades, on the Atlantic Coast, and the opposing Gulf Coast at Clearwater Beach, Mother Nature puts on a show. In historic downtown, you'll find museums, art galleries, and a vibrant nightlife scene. And if you're in the mood for some retail therapy, Orlando's got that too: from outlet malls to high-end shopping districts, there's something for everyone.
Throw in the long list of things to do in Orlando on International Drive specifically, and you've got yourself a pretty long bucket list! So without further ado, here are fun things to do in Orlando besides theme parks!
1 – Have an out-of-this-world adventure at the Kennedy Space Center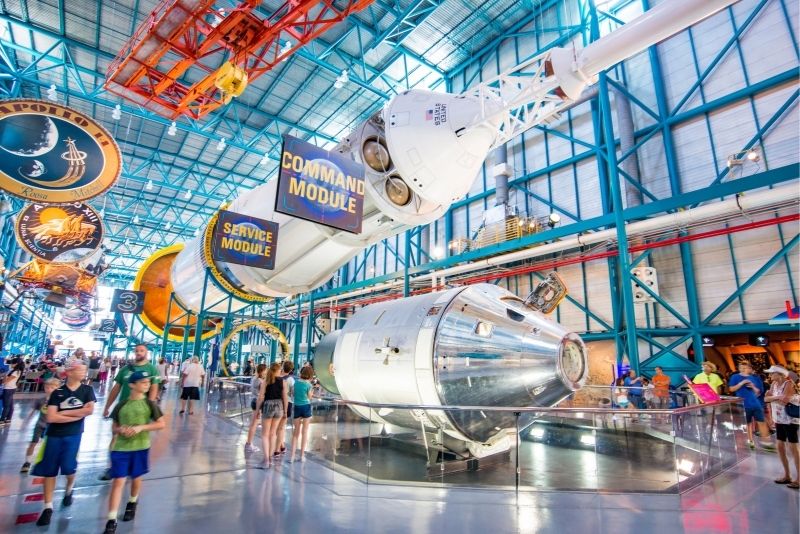 A quintessential stop for curious minds and space enthusiasts, the Kennedy Space Center is the perfect location for those who want to explore everything from rockets and space shuttles to astronomy, astronaut training, and even a chance to meet an actual NASA Astronaut.
Located down in Cape Canaveral, less than an hour's drive from Orlando, this iconic attraction — which doubles as an actual rocket launch zone — showcases a range of interactive exhibits and simulators, as well as IMAX movies and special events guaranteed to keep kids (and adults) entertained all day long.
Plus, with packages often including transport to and from Orlando, there's no excuse not to visit.
Read more about things to do in Cape Canaveral.
2 – Spot dolphins at Clearwater Beach

Located along Florida's Gulf Coast, Clearwater Beach is a historic gem that once served as the backdrop for some of Hollywood's most famous films; perhaps unsurprisingly then, it has long been one of Florida's favorite seaside destinations.
But what really makes this picturesque stretch of sand so popular? Well, aside from its golden sands and clear blue waters, there's the fact that it offers some of the best dolphin watching opportunities in the state — with an abundance of different tours on offer to suit every budget and schedule.
In addition to the bubbly mammal, there's plenty of swimming, sunbathing and adventure options like parasailing, fishing, boating, and more.
3 – Admire a wonderful collection at the Orlando Museum of Art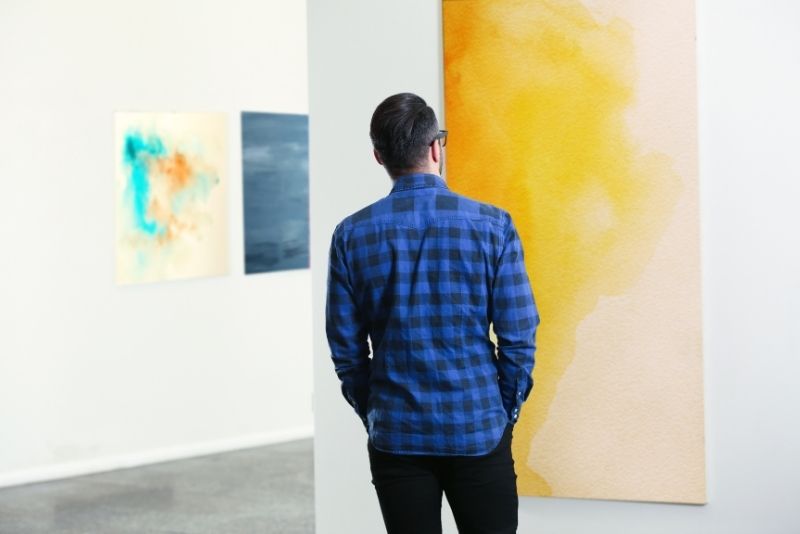 Covering everything from ancient Egyptian relics to thought-provoking contemporary works by some of America's most famous names, the sprawling Orlando Museum of Art is home to a wide range of both permanent and rotating (up to a dozen each year) exhibitions, dishing up hours of creative inspiration and entertainment.
Featuring eclectic pieces by both local and international artists, the museum displays everything from abstract paintings to towering sculptures and more in its 40,000+ piece collection; and if you're looking for a little more hands-on fun after admiring the exhibits themselves, check out one of their many workshops or classes.
Traveling during the holiday season? Don't miss the Festival of Trees, a month-long extravaganza of glittering, themed Christmas trees and decorations.
4 – Thrown down a picnic rug at Lake Eola Park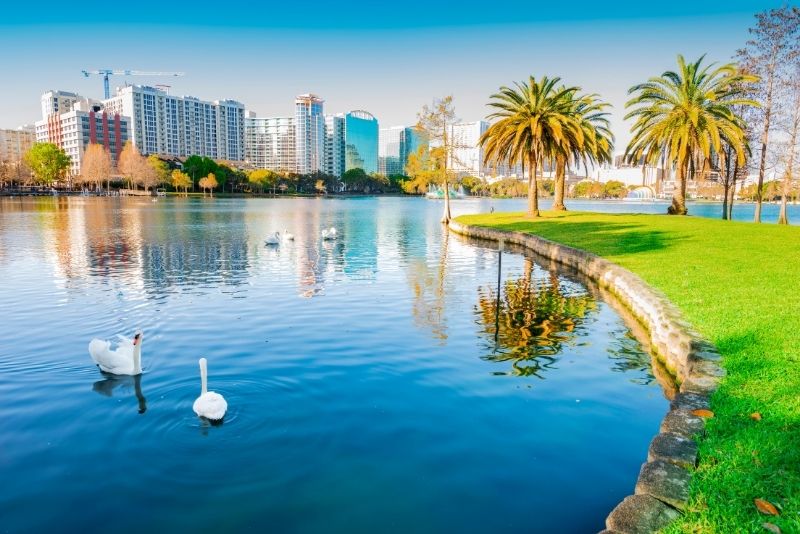 A little slice of nature in a built-up city, this charming park is a perfect place to relax and recharge after your busy day.
Surrounded by several blocks of restaurants, bars, and shops — not to mention an array of cute cafes.
While there are plenty of things going on throughout the year (such as regular concerts), this tranquil green space is especially nice during the summer months when locals flock for a sunset picnic.
5 – Spend the afternoon at the Orlando Science Center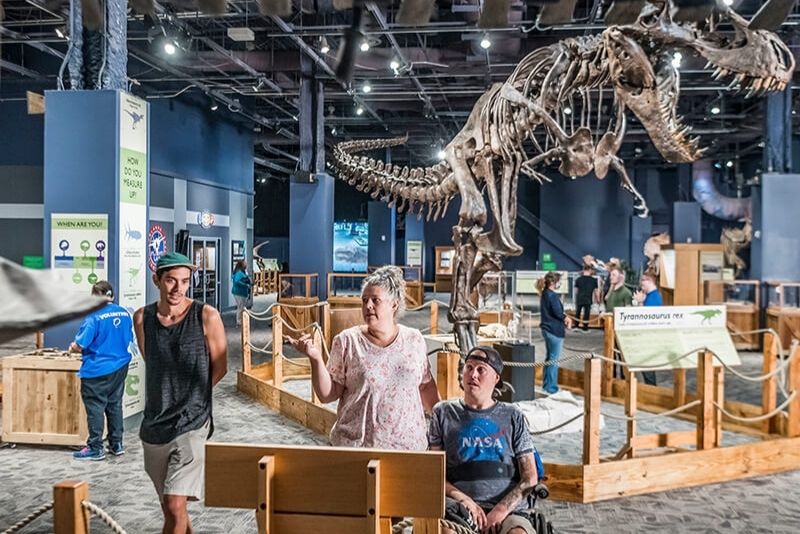 From humble beginnings as a small museum in Lake Formosa (next to Winter Park), the Orlando Science Center has steadily grown into one of Central Florida's most popular family attractions.
Highly interactive and designed to educate and inspire, the Center houses multiple floors of hands-on exhibits, covering everything from the human body to outer space, prehistoric dinosaurs (with giant skeletons to boot), and even a Nature Zone where visitors can meet and greet the critters who call Florida's ecosystems home (did someone say turtles?).
Don't miss the 180-degree movie screen in the Dr. Phillips CineDome, and make sure to take a seat for one of the ever-exciting Science Live! Shows in the Digital Adventure Theater.
6 – Check out the Everglades with an airboat tour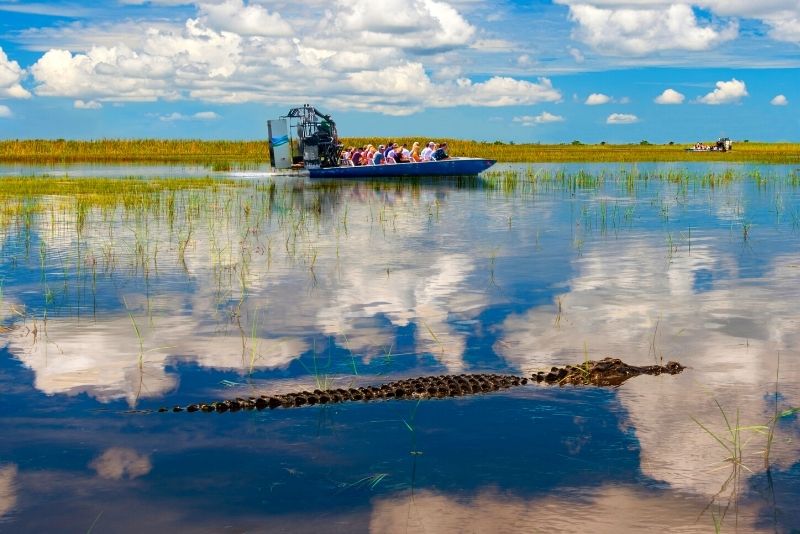 Synonymous with Florida, the Everglades — a 1.5-million-acre subtropical marshland — is one of the state's most iconic attractions and an experience like no other.
Though you could drive yourself to the outskirts to take in the sights and sounds from afar, why not make it more interesting by hopping aboard an airboat tour?
These exhilarating vessels offer an unmatched vantage point for spotting alligators and birds while also providing access to remote areas that would otherwise be inaccessible on wheels. Plus, with several different companies to choose from, there's something for every budget.
Read more about the best Everglades airboat tours.
7 – Swim with manatees at Crystal River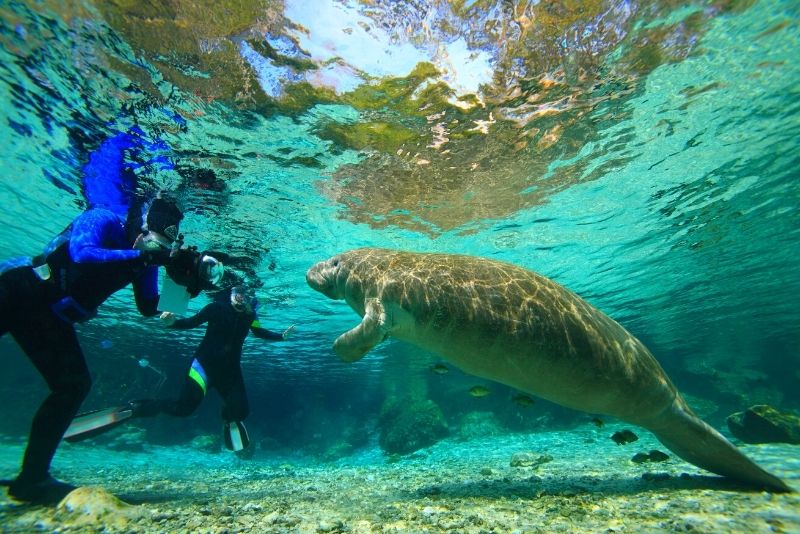 A hotspot for nature enthusiasts and animal lovers, Crystal River — which is found about 90 minutes west of Orlando along Central Florida's "Nature Coast" – is teeming with sea life and home to one of the world's largest populations of manatees.
This gentle and docile creature can often be seen swimming near the surface or resting on the riverbanks, making it a popular spot for kayakers, canoeists, and (of course) swimmers; snorkeling is also an option, should you want to get up close and personal!
Some beg the question, when's the best time to visit? The answer: always! Since the river branches off from a limestone aquifer, the water remains a perfect 72 degrees year-round (hence why the manatees love the area so much).
8 – Go kayaking at Rock Springs
With waters so clear that you can see the riverbed below, it should come as no surprise that Rock Springs has become a kayaker's paradise over recent years, especially considering the abundance of friendly fish and cool shade to be found beneath the canopy of trees.
Located in Kelly Park (which, in addition to the river routes, also has one of the nicest campgrounds in Central Florida), about 40 minutes north of Orlando, this natural wonder is the perfect place to escape the hustle and bustle of city life; thanks to the calm waters. it's also particularly good for beginners!
Hot tip: the area is best explored in a glass-bottom vessel.
9 – Feel the magic of music at a candlelight concert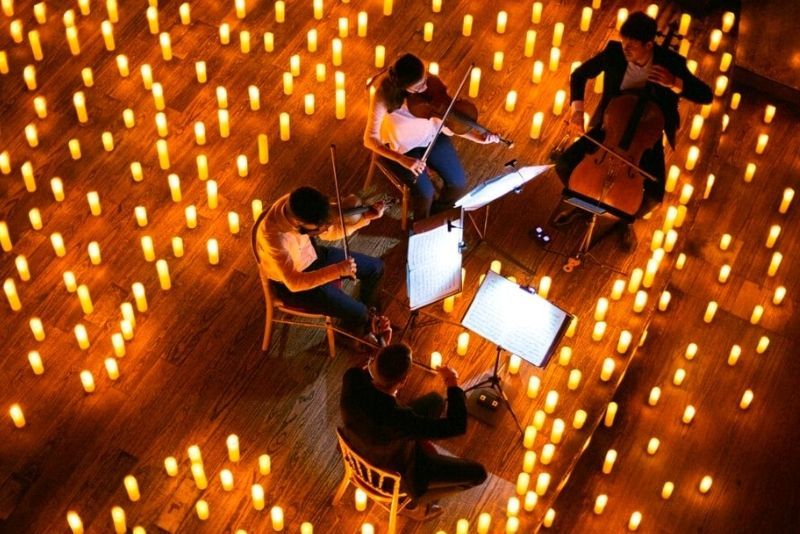 Feel the warmth of the mystical ambiance inside a beautiful candlelight concert, featuring your favorite songs, and the flicker of hundreds of candles on stage.
A music-listening experience on its own, a candlelight concert will truly make your nights in Orlando magical! Listen to musical renditions of songs from artists like Taylor Swift, Hans Zimmer, and Coldplay.
Ticket prices start as low as $35 USD, and take place throughout different venues in Orlando, so double-check the venue when booking your tickets!
Pro tip: the dress code for a candlelight concert ranges from casual to formal, depending on the concert.
10 – Appreciate the colors of the Mead Botanical Garden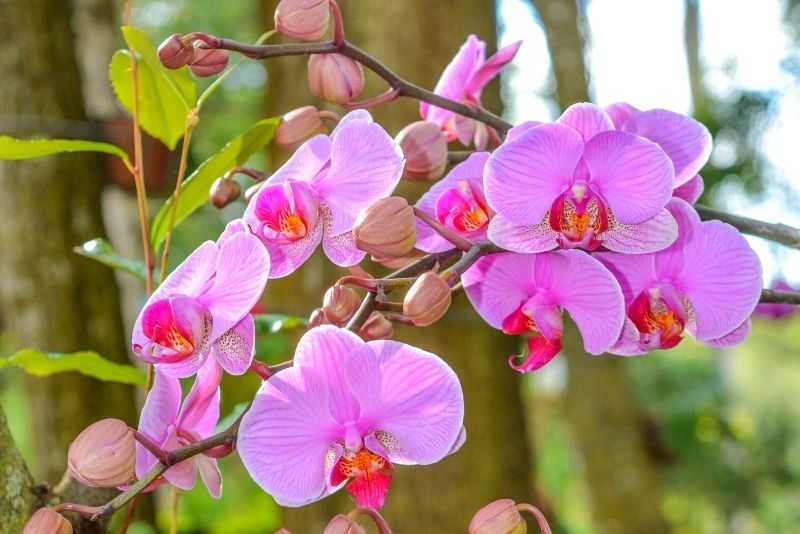 A hidden gem in the suburb of Winter Park, the family-friendly Mead Botanical Garden is a lush oasis that's perfect for those looking to spend an afternoon surrounded by nature and away from the bright lights of I-Drive.
Boasting nearly 50 acres of gardens and wetlands, as well as a butterfly garden and plenty of picnic space to boot, the green escape is free to enter and makes for a great way to slow down for an afternoon with your nearest and dearest.
The bike trail and swamp boardwalk are crowd favorites, but keep your eyes peeled for the resident four-legged friends!
11 – Light up your social media feed with a visit to Madame Tussauds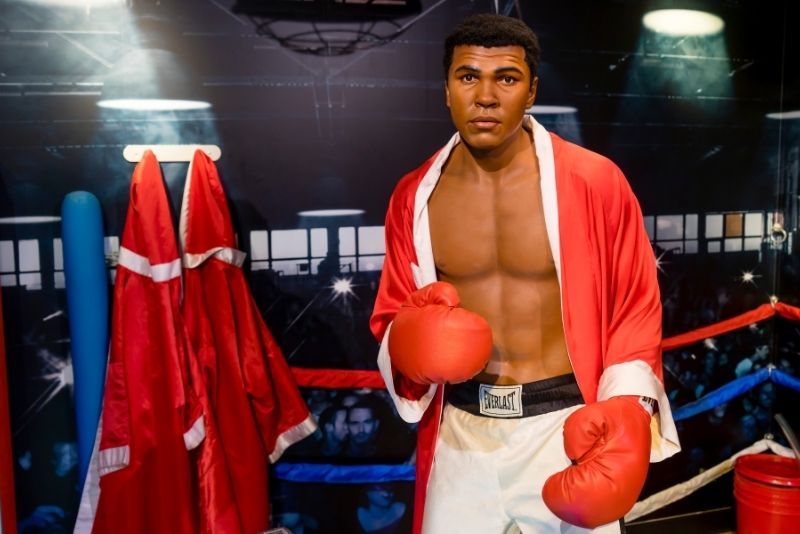 A family-friendly staple not just in Orlando but in countless cities worldwide, Madame Tussauds — located in the heart of the tourist action at ICON Park — is a must-visit for anyone wanting to get up close and personal with their favorite stars, athletes, and historical icons.
With over 100 lifelike wax figures on display (including everyone from Mike Tyson and Marilyn Monroe to Cristiano Ronaldo and Aquaman), the museum is one of the most popular tourist attractions in Orlando, offering visitors the unique opportunity to snap selfies, strike poses, and even have a chat with some of the world's most famous faces (read: they might not be too chatty in return); and with special exhibits changing regularly, there's always something new to see.
Hot tip: for the best bang for your buck, consider a pre-booked ticket that also includes entry to the SEA LIFE Aquarium and/or ICON Wheel.
12 – Meet rescued turtles at the SEA LIFE Aquarium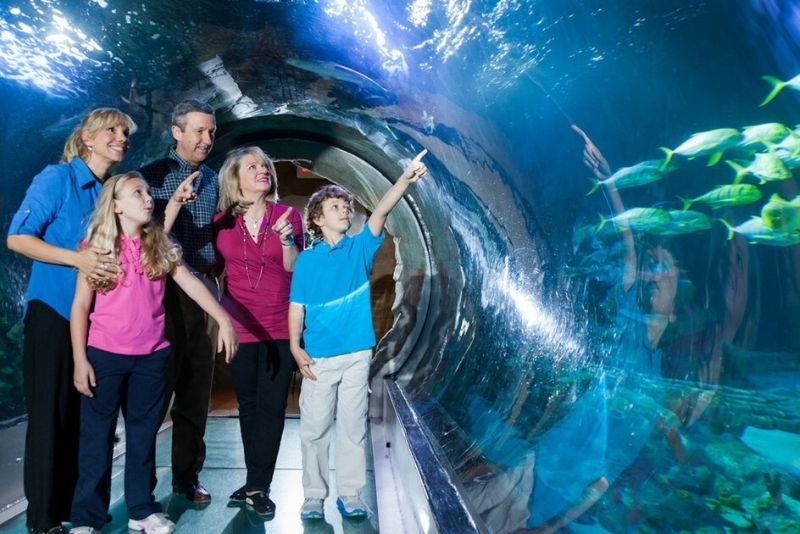 Smack-bang in the middle of ICON Park, this family favorite attraction is home to more than 5,000 creatures from all over the world, including seahorses, sharks, octopus, jellyfish, and rays.
Home to nine interactive zones including the state's only 360-degree ocean tunnel, as well as touch pools where you can pet starfish and amoeba, SEA LIFE Aquarium is the perfect place to get up close and personal with — and, through daily talks, learn all about — some of the ocean's most incredible creatures.
Hot tip: book online to save around 10% on the walk-in price.
13 – Hear the bells ring at Bok Tower Gardens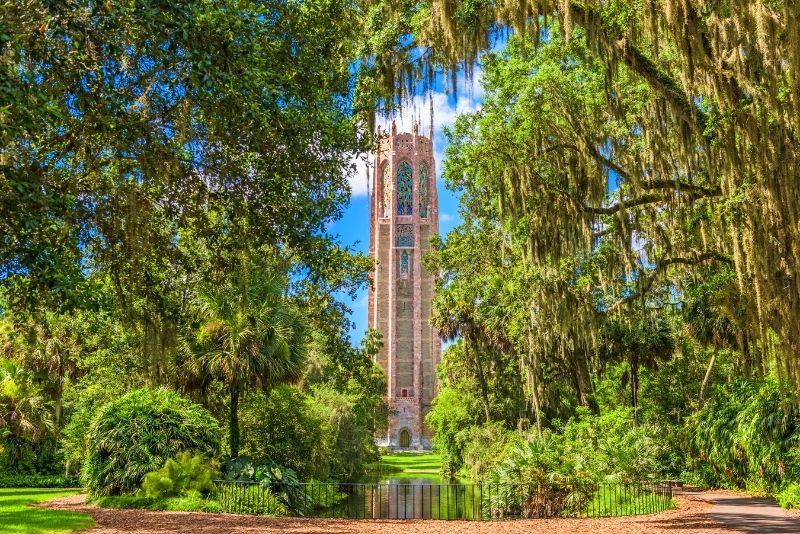 Full of relaxing greenery and oh-so-fresh air, Bok Tower Gardens is a tranquil paradise located around an hour and a half south of Orlando, atop Iron Mountain.
Home to more than 250 acres of gardens, nature trails, and ponds as well as the 205-foot neo-Gothic 'Singing Tower', this National Historic Landmark was commissioned by Edward Bok — one of America's most successful journalists and publishers in the early 20th century.
Take your time meandering through the lush gardens, taking in the beauty of the flora and fauna; then stop for lunch or afternoon tea at The Blue Palmetto Cafe before climbing up to the top of the Singing Tower for some incredible views.
Every day, the majestic tower's 60 bells play 30-minute concerts at 1 pm and 3 pm, an experience not to be missed.
14 – Discover downtown's dark side with American Ghost Adventures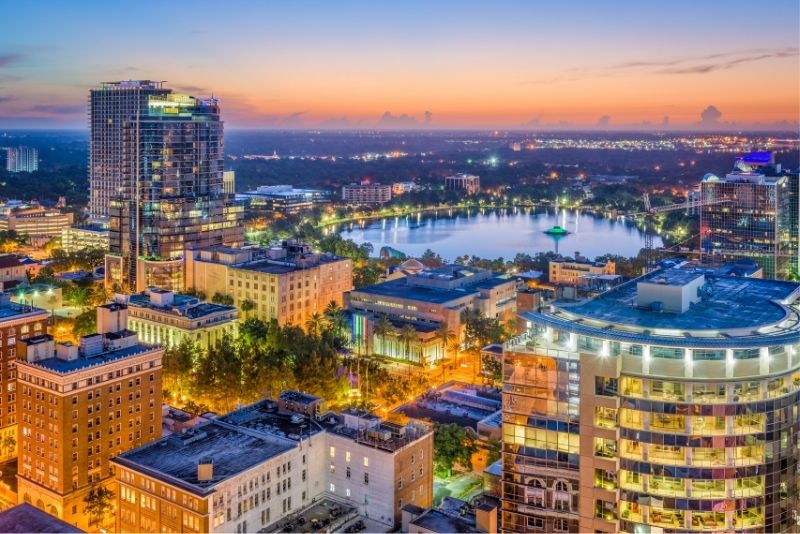 Passionate for the paranormal? Forget about regular walking tours — this spectacularly spooky Orlando walking tour takes brave guests throughout downtown, stopping into reportedly haunted locations and sharing spine-tingling stories along the way.
Led by experienced paranormal investigators, who'll show you a range of ghost-hunting equipment first-hand, this unique experience is perfect for those looking for an extra thrill on their vacation.
And, for all you thirsty travelers, there are even haunted pub crawls too.
15 – Get wild at Congo River Golf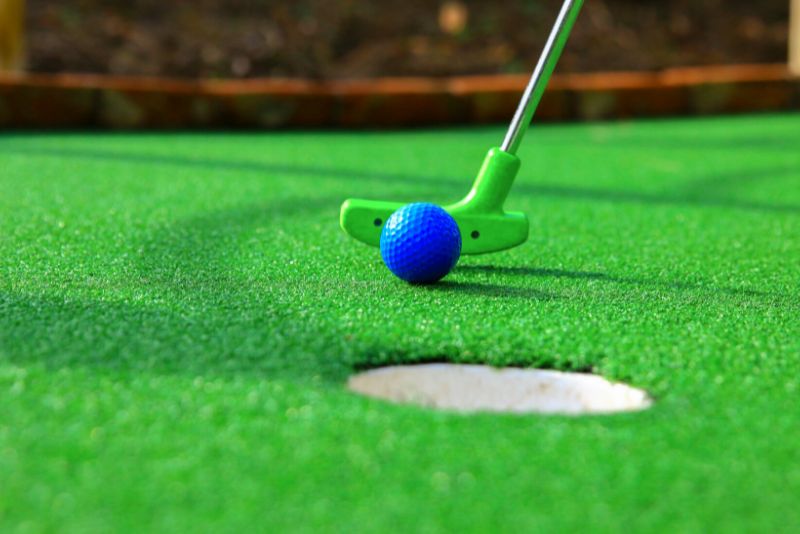 Play golf on a fun, forest-themed golf course, topped with lush tropical forestry, hidden coves, and perfectly manicured gardens with refreshing waterfalls.
Whether you are traveling with kids, or you feel like a kid on the inside, a fun time awaits you when you go mini golfing at Congo River Golf. From its scenic backdrops to its fun ambiance with the hospitable staff.
Other than golfing, other games are available, from Gem Mining to fun Exploration Games, and even Jungle Basketball. There is truly something for everyone in your group!
Pro tip: Save up to 18% when you book your session online, ahead of time!
16 – See all the main spots with an I-Ride Hop-On-Hop-Off Trolley Pass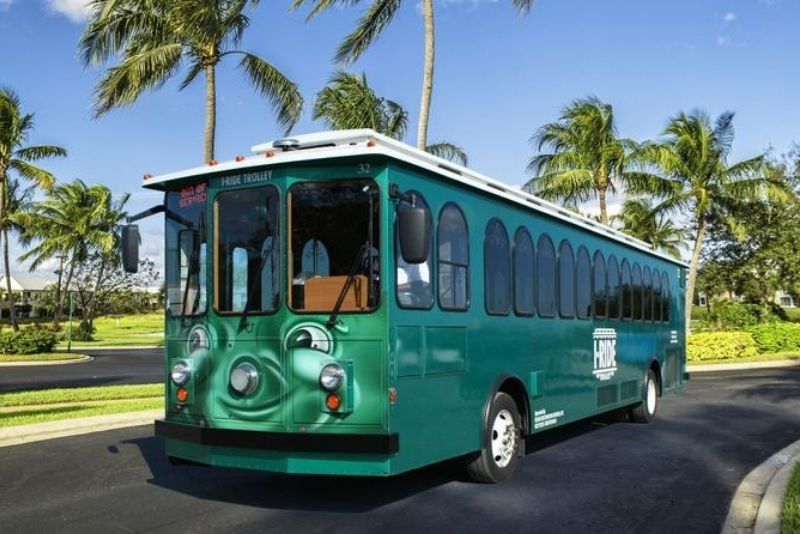 Short on time but want to see as much of Orlando as possible? Then the I-Ride Trolley is the perfect way to do it.
Operating regularly and daily from FunSpot and ICON Park right through to SeaWorld, the Orlando Vineland Premium Shopping Outlets, and a whole lot more, the trolleys offer a convenient, affordable, and flexible way to get around; plus with stops at all of the main tourist hotspots, you're never too far from what's going on.
While rides are cheap — a single fare is $2.00 per ride — for those who don't want to worry about keeping track of time or money, there's an all-inclusive Hop-On-Hop-Off pass available that covers unlimited rides for a full day (up to 14 consecutive days).
17 – Journey to the early 1900s at Titanic: The Artifact Exhibition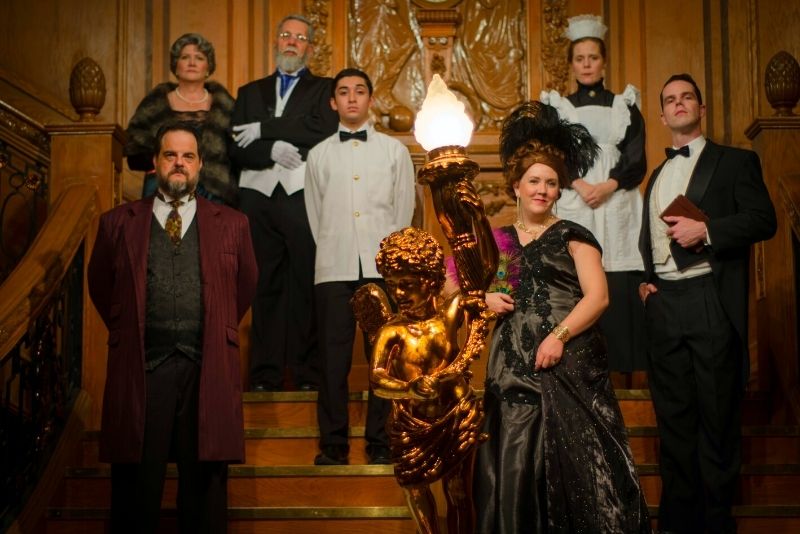 Like taking a step back in time, the immaculately decorated and visually authentic Titanic: The Artifact Exhibition is a can't-miss for history buffs and fans of the iconic 1997 film alike.
Featuring more than 300 original artifacts recovered from the wreck site, as well as costumed actors to liven up the atmosphere, this comprehensive exhibition tells the story of the doomed liner from construction to sinking to post-disaster rescue efforts in a way that's both educational and highly engaging.
And, for something extra special, the gala dinner feasts are a real treat.
18 – Meet marmosets at Discovery Cove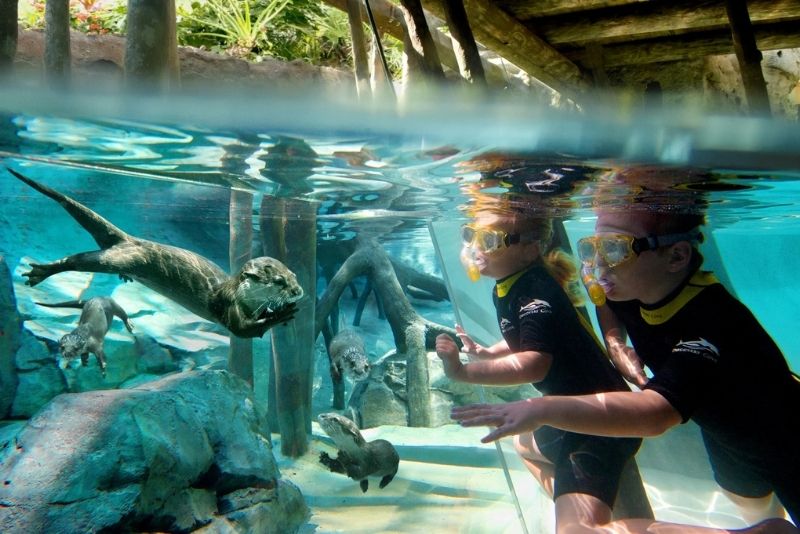 If you're looking for a day of aquatic fun and adventure, look no further than Discovery Cove.
A sister park to SeaWorld Orlando, Discovery Cove is all about giving visitors the chance to get up close and personal with some of the world's most amazing creatures, from playful dolphins and curious tropical fish to awe-inspiring sharks.
In addition to its range of 'immersion experiences' (including swimming with dolphins, snorkeling in a reef filled with exotic fish, and getting up close with playful otters or colorful birds), the park also offers plenty of lazy beach space and an on-site cafe serving up delicious snacks and drinks throughout the day.
And for all you thirsty travelers, you'll be pleased to know that it's all-inclusive!
19 – Saddle up for a horse riding lesson
A wonderful option to soak in the very best of central Florida's untouched side, a horse riding adventure offers a welcomed breath of fresh air while delivering plenty of excitement and natural sightseeing along the way.
Whether you opt for a guided trail excursion through Lake Louisa on a gypsy horse or a beginner's lesson on a traditional mare at one of the several notable academies in Ocala (about 90 minutes from Orlando), rest assured that you'll come back feeling refreshed, invigorated and inspired by the stunning beauty of Florida's untamed wilderness.
20 – Visit a hidden gem: the Albin Polasek Museum & Sculpture Gardens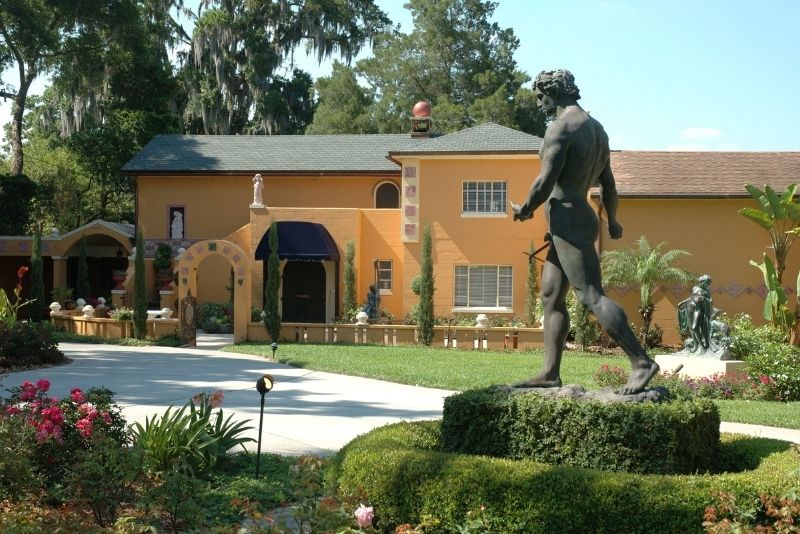 A popular destination for art lovers, the Albin Polasek Museum & Sculpture Gardens is a tranquil retreat overlooking Lake Osceola in Winter Park that pays homage to one of the greatest — yet most underrated — international artists of the modern era: the eponymous Czech-American sculptor.
Housed inside a Mediterranian-style home (a piece of art in its own right) and featuring more than 200 of Polasek's sculptures both inside the residence and throughout the picnic-friendly garden, the museum is open every day apart from Mondays and makes for a perfect stop on any art-centric sightseeing tour of Orlando.
21 – Catch a Broadway show at the Dr. Phillips Center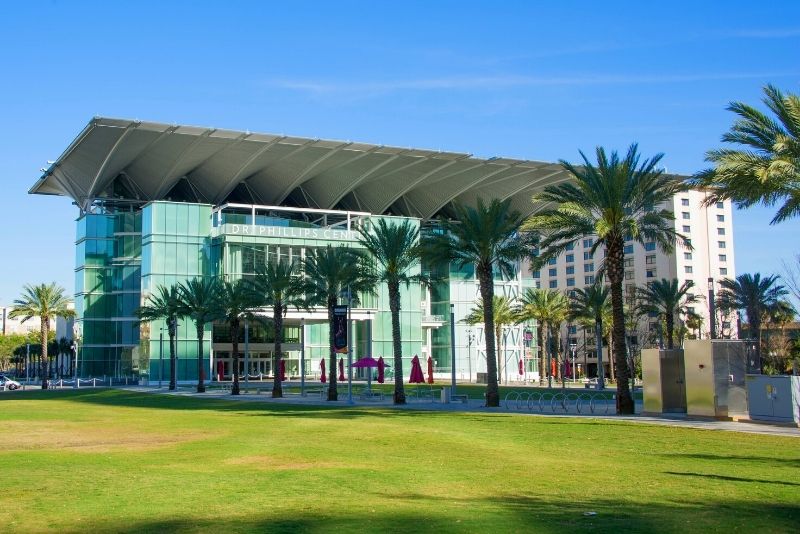 Orlando may be a city more famous for its theme parks and attractions, but that doesn't mean it's short on culture. In fact, this vibrant metropolis houses one of the country's biggest theater districts — thanks to an impressive number of year-round events hosted by venues like the Dr. Phillips Center for the Performing Arts!
From Broadway shows to classical concerts, comedy acts to ballets, there's something to appeal to everyone at the Center's four different theaters — simply check the schedule to see what's playing and be sure to book your tickets in advance to avoid disappointment.
22 – Go fishing at Bill Frederick Park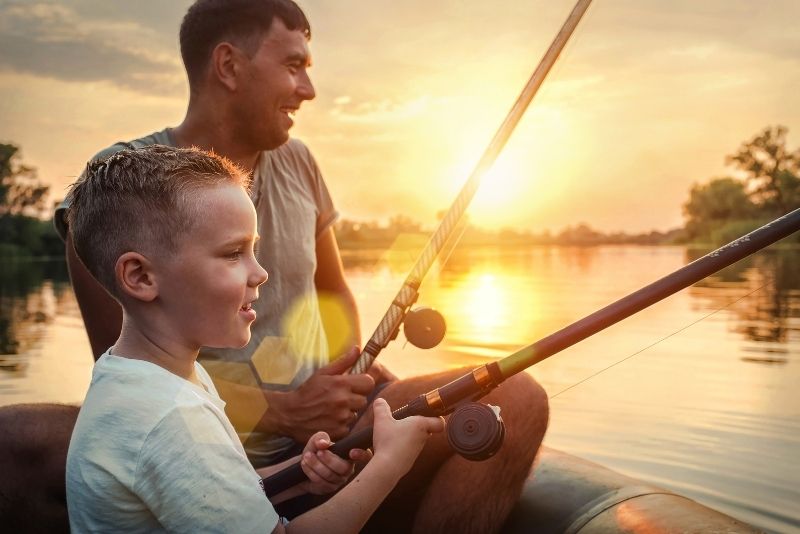 Surrounding a lake known for its excellent fishing scene (Turkey Lake), the 180-acre Bill Frederick Park is a popular spot for Orlando residents and visitors alike.
Offering something for everyone, the park features amenities like nature walks (with over 2 miles of trails that twist through scrub forest), sports fields (including sand volleyball), playgrounds, and more;
For anyone looking to get out onto the water, boat rentals are available for around $32 for a half-day, while campsites are offered for anyone looking to sleep under the stars too.
23 – Feed the giraffes at the Central Florida Zoo and Botanical Gardens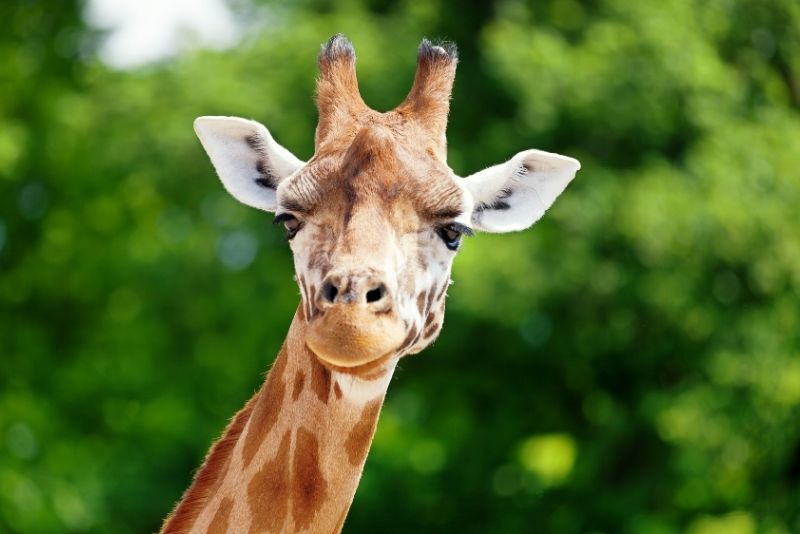 Where rhinos, leopards, and long-limbed giraffes roam the grounds (alongside 200 other species of fascinating local and international wildlife), the Central Florida Zoo and Botanical Garden is hands down one of the best zoos in the greater Orlando area.
Sitting on the shore of Lake Monroe, and home to everything from meerkats, lorikeets, and lemurs to sloths and alligators, this sprawling zoo has another big plus point: daily shows give insights into these critters habitats, diets, and behavior, while VIP encounters offer a rare chance to meet and greet some of the animals up close.
24 – Tantalize the tastebuds at The World of Chocolate Museum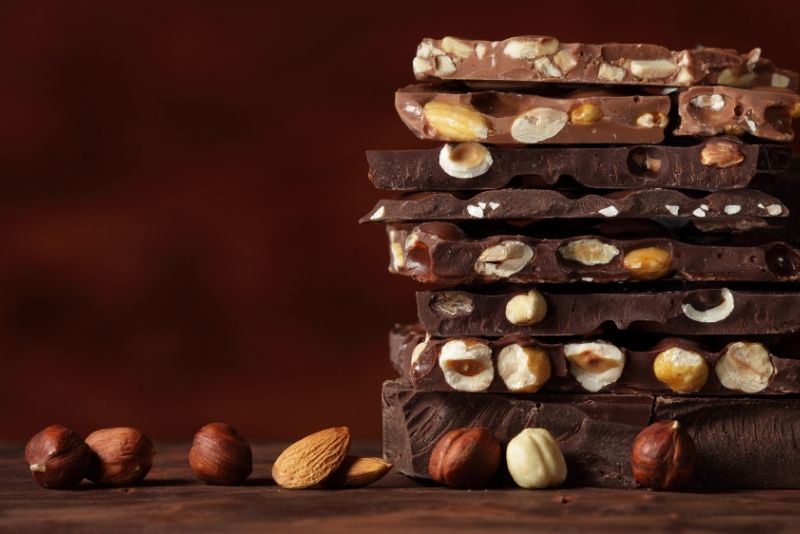 One of the essential things to do in Orlando besides theme parks for anyone who even remotely considers themselves a sweet tooth, The World of Chocolate Museum is a sugar lover's paradise.
Featuring exhibitions on the history and production of chocolate (and cacao), interactive displays, games, and tastings (of course), as well as a gift shop full of delicious delights, this museum is the ultimate indulgence.
And don't miss the chance to craft your own personalized chocolate bar!
25 – Cuddle a capybara at the Exotic Animal Experience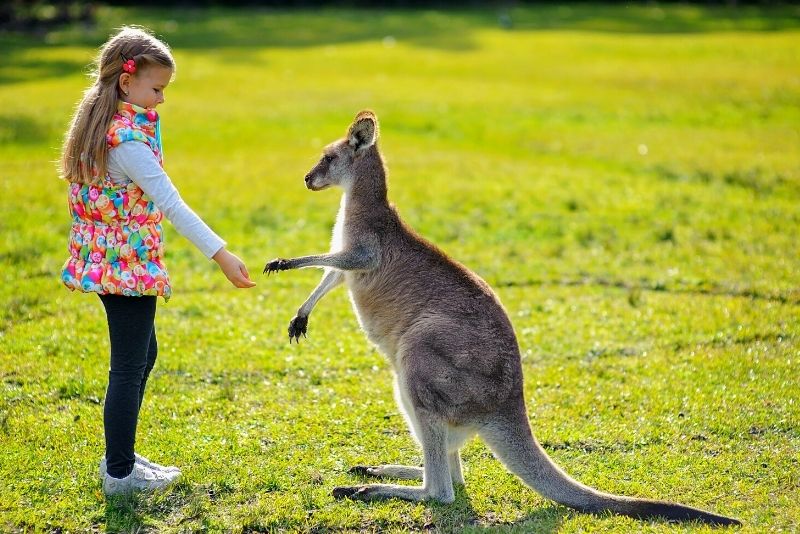 From bouncy kangaroos to slow-moving sloths and lightning-quick lemurs, the Exotic Animal Experience is a unique opportunity to get up close and personal with some of the world's most fascinating creatures.
While the majority of zoos allow for viewing, this 7-acre Orlando attraction takes things to the next level, allowing respectful guests to actually meet, pet, and feed the socially-trained animals.
26 – Confuse the family at the Museum of Illusions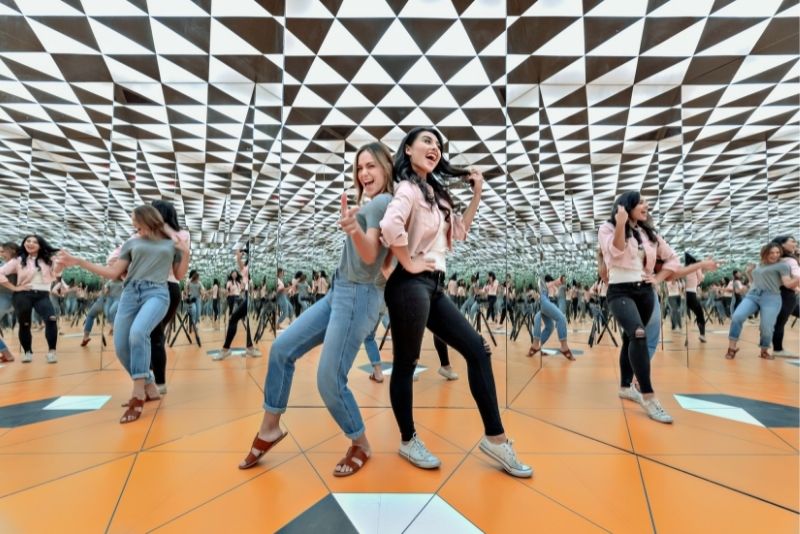 Delightfully disorientating, the Museum of Illusions is a mind-bending attraction that's entertaining for kids and downright fun for everyone else!
Perplexing visitors with over 50 illusions, tricks, and riddles for years, this popular museum will have you scratching your head in wonder at the mysteries within its walls – from upside-down rooms to mirror mazes and plenty more!
It's conveniently located at ICON Park, and, as a little side-benefit, delivers several impressive Insta-worthy photo ops sure to trick the friends back home.
27 – Practice your parseltongue at the Reptile World Serpentarium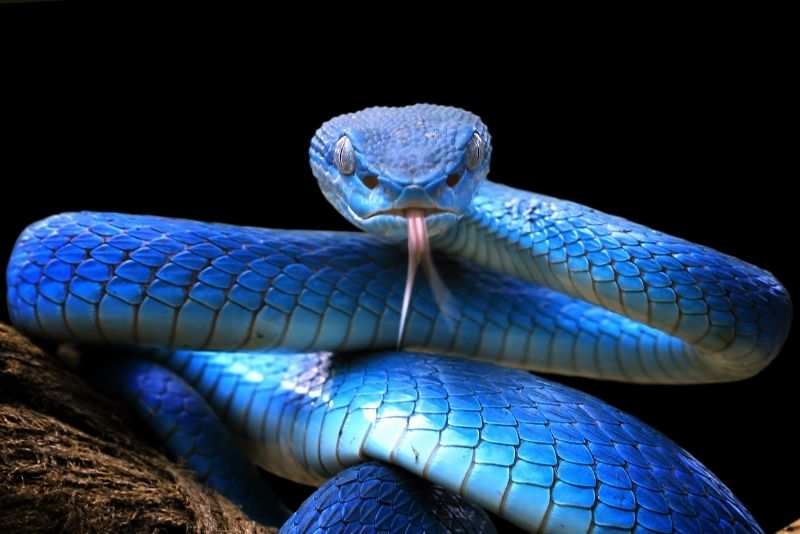 Another top spot for animal lovers — unless, of course, snakes aren't your thing — is the Reptile World Serpentarium. A non-profit, this Orlando attraction is home to a range of scaley, slithery, surprisingly smooth reptiles from around the world and features daily shows where you can see them being handled by experts.
Besides the some-75 species of legless beasts, including six cobra species and 11 different rattlesnakes, you'll also find alligators, lizards, turtles, and crocodiles rounding out the reptilian collection.
28 – Climb aboard Captain Memo's pirate cruise!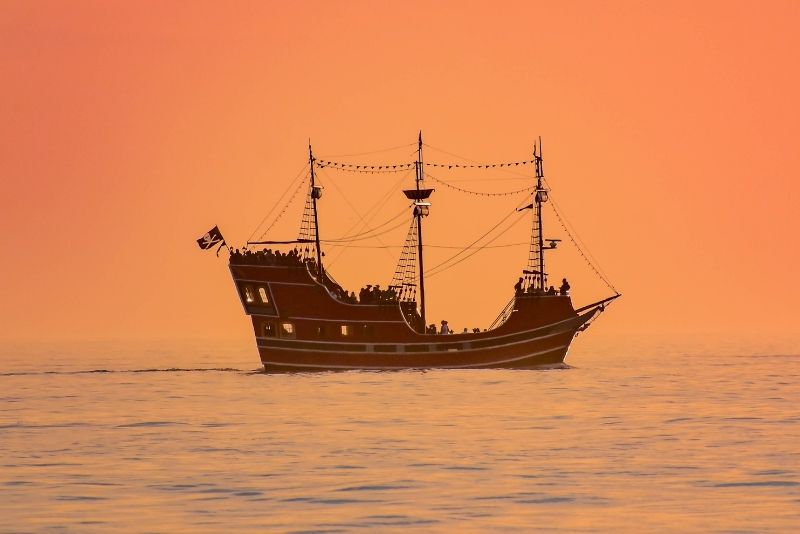 The perfect excuse to get down to tranquil nearby Clearwater Beach for a day, the longstanding crowd favorite attraction that is Captain Memo's pirate cruise has been delighting youngsters for over 40 years, combining a wonderful ocean sail with face painting, balloon animals, pirate shows, treasure hunts, cornhole games and more!
With thoughtful music, costumes, snacks, and treasure chests, and cannon shooting to boot, this 2-hour cruise whisks sailors away into a whimsical world of swashbucklers and pirates – a surefire hit for the whole family!
Read more about things to do in Clearwater.
29 – Head down to St. Augustine for a day trip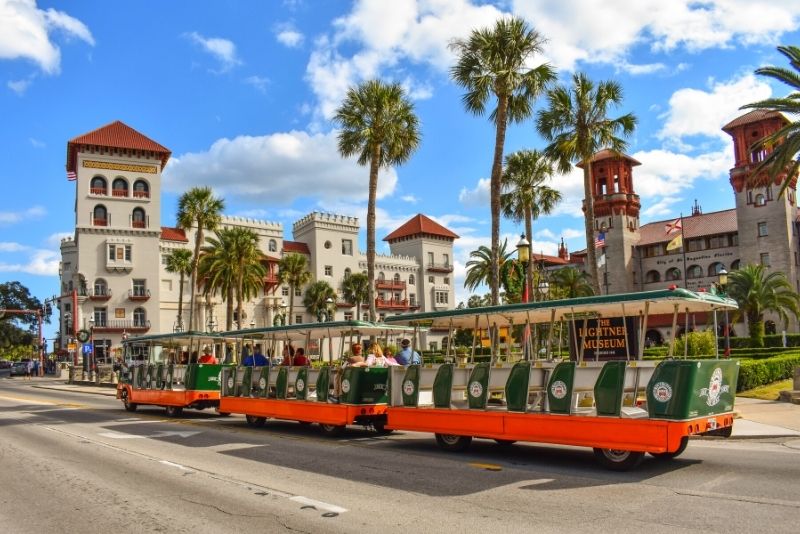 Rich in history and culture, the charming town of St. Augustine is just a short drive from Orlando and makes for an excellent day trip.
Founded in 1565 by Spanish explorer Pedro Menendez de Aviles, this coastal town is one of America's oldest settlements and home to some exquisite examples of colonial architecture, including the Castillo de San Marcos (a historic fort), the oldest house in America (the Gonzala-de Leon mansion) and several museums.
While you're there, consider jumping on the hop-on-hop-off trolley to tick of all the main haunts, and then cap off the day by wetting your whistle at the locally beloved St. Augustine Distillery!
Read more about things to do in St Augustine.
30 – Spend some time at Wekiva Island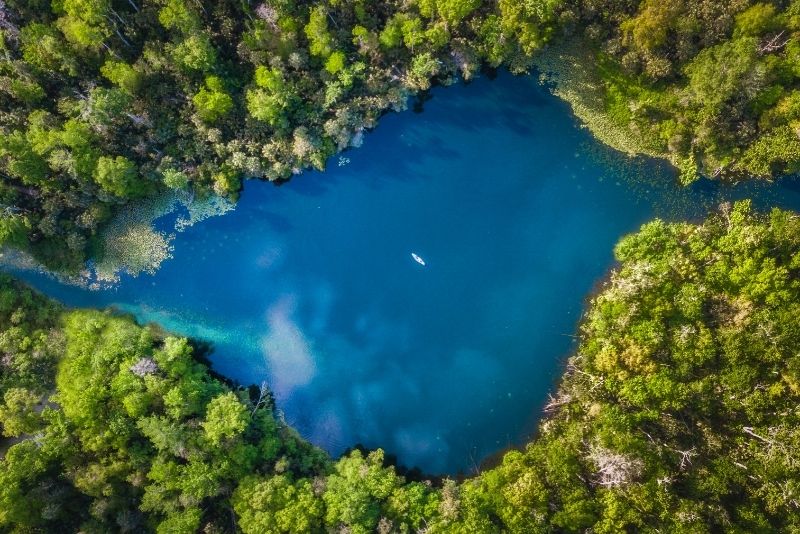 If you're looking for a day out on the water, away from the selfie-stick-wielding tourists, it's hard to beat Wekiva Island. Located in Longwood (about 20 minutes north of downtown Orlando), this beautiful spot is home to plenty of spots to swim as well as kayak, fish, canoe, and paddleboard.
Complementing the private rentable cabanas ideal for kicking up the feet, the Island also sports a rustic bar (The Tooting Otter) serving up cold drinks and snacks, and the Without A Paddle Cafe, perfect for a quick spot of breakfast.
Be sure to check the event calendar too, as there's often live music or family-friendly festivals happening.
31 – Meet the locals at the Winter Park Farmers' Market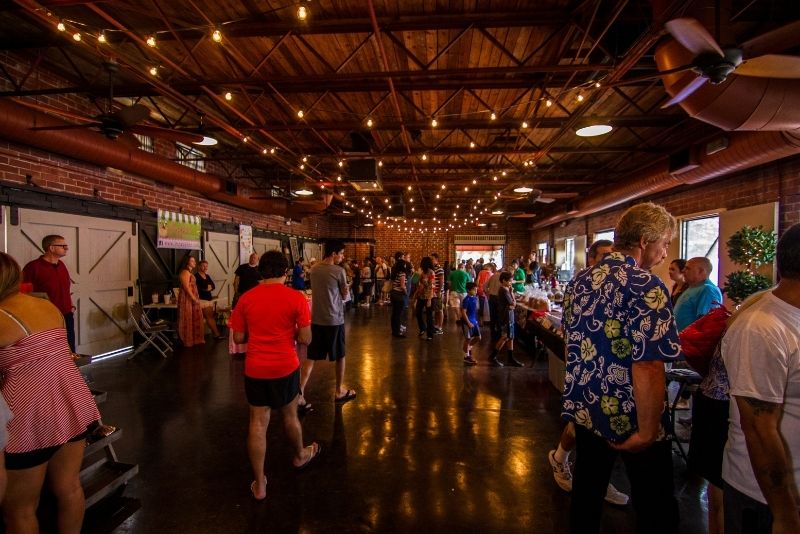 A popular meeting place for locals, foodies, and culture vultures alike; taking place on Saturdays morning throughout the year (from 8 am to 1 pm) in Central Park West Meadow, the Winter Park Farmers' Market sells itself as a great (not to mention delicious) way to start the weekend.
Boasting more than 60 vendors, it's one of the largest farmers' markets in Central Florida and offers an impressive range of local produce, artisanal foods, plants, flowers, and handicrafts.
There's also occasional live music and plenty of opportunities for people-watching – what's not to love?
32 – Watch some first-class soccer at Orlando City Stadium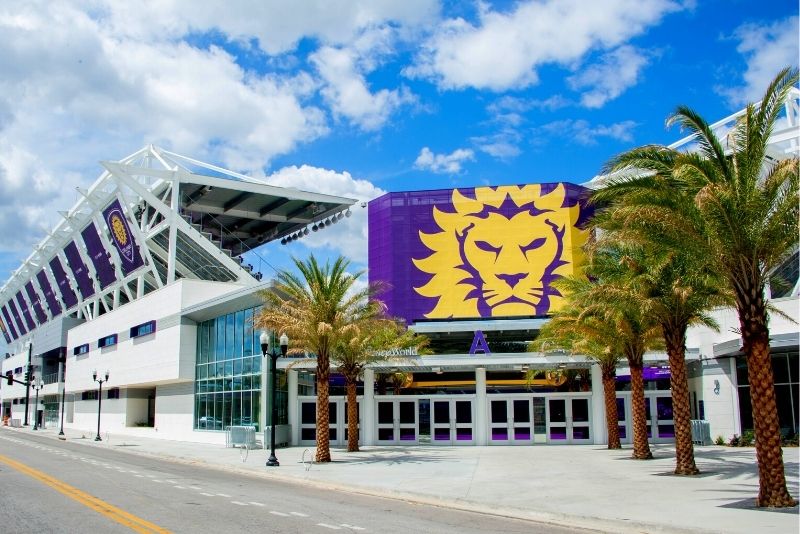 A 25,500-seat fortress for the locally beloved Orlando SC (Soccer Club), the downtown stadium is a perfect place to catch some of the best professional soccer in Central Florida.
Opened as recently as 2017 — which means it's decked out with all the latest tech and amenities — Orlando City Stadium (or Exploria Stadium) is also the stomping ground for Orlando Pride (the city's first women's professional team), and also hosts occasional events and concerts.
The main season usually runs from April to November, so there are plenty of opportunities to catch a game.
33 – Admire the Tiffany collection at the Morse Museum of American Art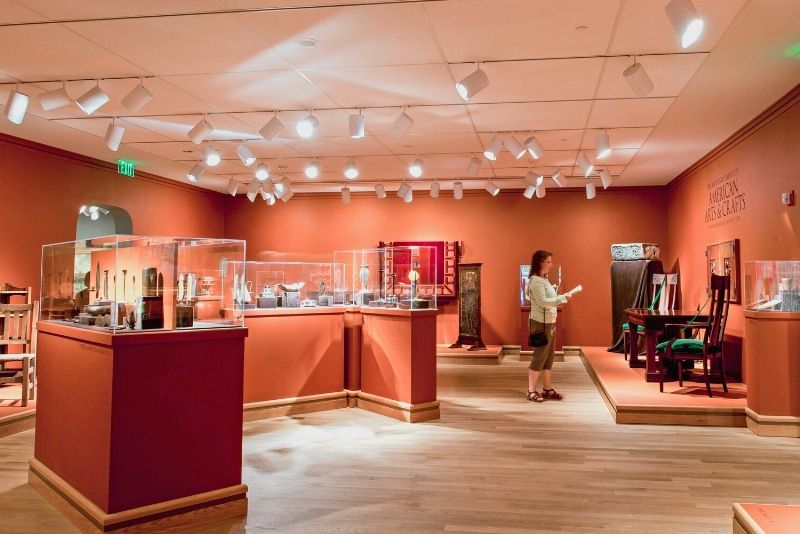 Sitting over in Winter Park, the Morse Museum of American Art has become renowned for its sublime art nouveau collection.
Complementing some 800 different pottery items are works by the likes of William Morris, Frank Lloyd Wright, and John LaFarge. Above all else, however, it boasts a mighty feat of housing the largest Louis Comfort Tiffany collection in the world.
From stained glass to lamps, the famous Tiffany Chapel, and furniture items, Tiffany's work sits marvelously on display throughout the museum in a series of specially-curated galleries designed to inspire.
34 – Go go-karting!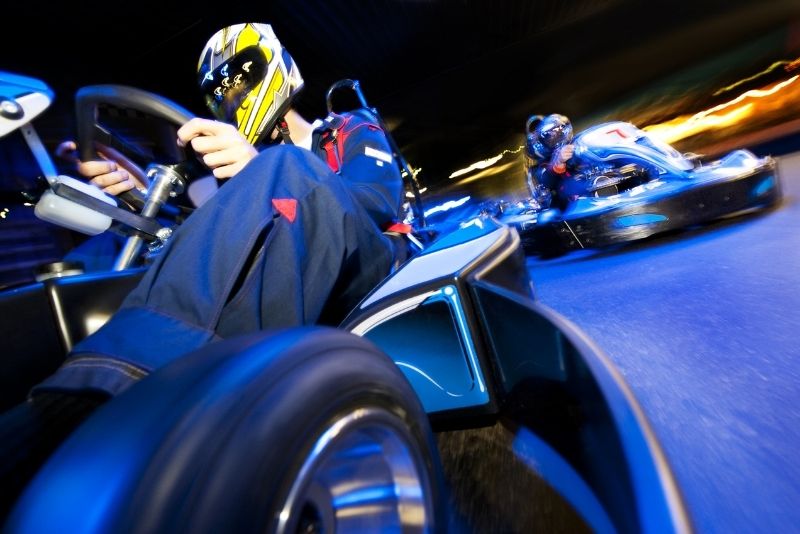 Have you got an insatiable need for speed? Well, if you're looking for a fun activity that's guaranteed to leave your heart racing then head on over to one of Orlando's many go-kart tracks.
With new indoor facilities opening up all the time — few are faster and more notable than Andretti — there are karts available for everyone from children and beginners through to full-throttle speed demons!
35 – Immerse yourself in the bizarre at Ripley's Believe It or Not!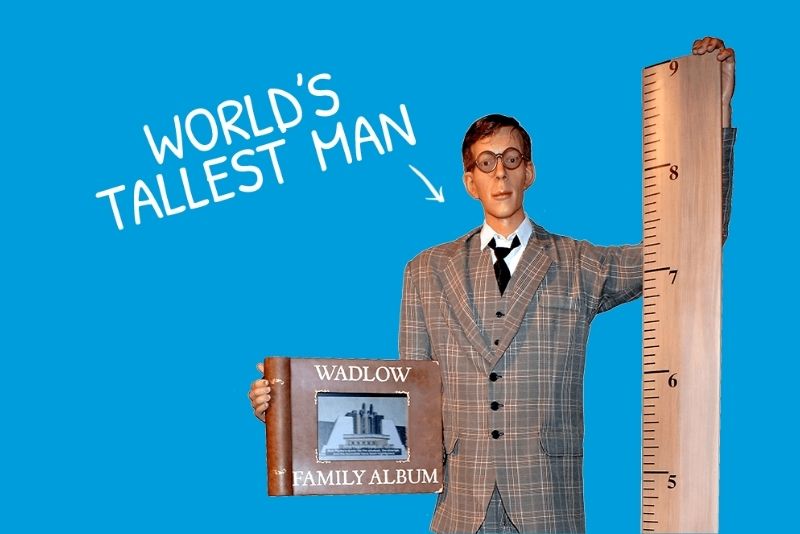 An Orlando institution for decades, the 10,000-square-foot Ripley's Believe It or Not! is a museum — or as they call it, an odditorium — of the weird, wonderful, and totally bizarre.
Boasting 16 galleries full of everything from shrunken heads to life-sized gold statues, fossilized alligators, and the world's tallest man (how do you measure up?) this is the place to come if you're looking for a truly unique (and often stomach-churning) experience.
Plus, thanks to its central location on I-Drive, it makes for a convenient stop on any day of touristy walkabout.
36 – Check out the Orange County Regional History Center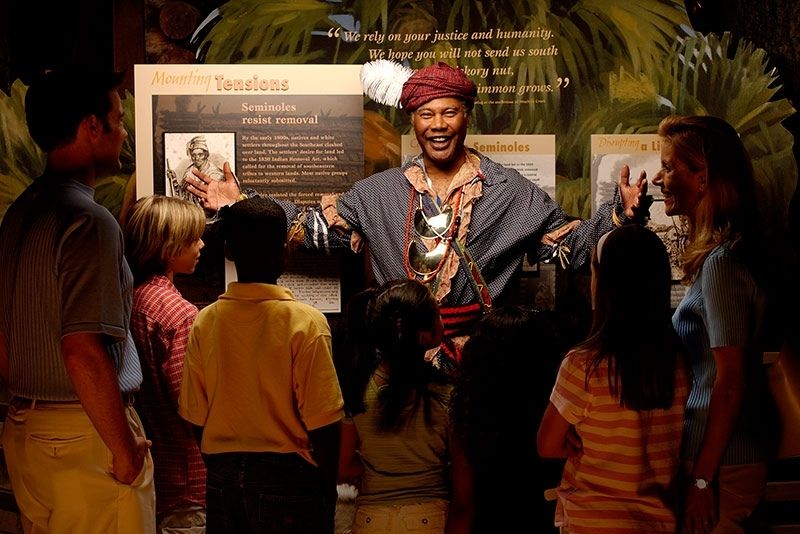 Housed in a beautifully restored historic courthouse, this 5-story Smithsonian-affiliate museum tells the story of Central Florida, its rich heritage, and its inhabitants from prehistoric times right up to the present day.
Featuring everything from interactive exhibits for kids to detailed dioramas depicting everyday life throughout the years, not to mention all kinds of traveling exhibits (such as one of the mythical beasts like giants, dragons, and unicorns), it's an absorbing way to spend an hour or two and perfect for rainy days.
Thanks to its location in downtown Orlando – a less touristy part of town – you'll find plenty of eateries and things to do nearby without the overwhelming crowds.
37 – Feel the thrill of indoor skydiving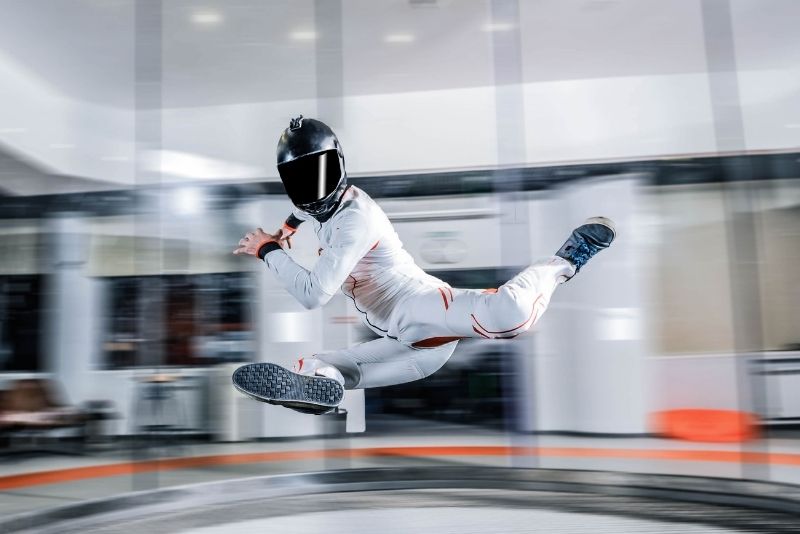 Craving the ultimate thrill of a freefall but don't quite have the confidence to leap out of a moving vehicle at 14,000 feet above sea level? Then say hello to one of the best things to do in Orlando besides theme parks for adreniline junkies: indoor skydiving!
At iFLY Orlando, thrillseekers can enjoy all the ups and downs (pun intended) of a real skydive without even having to leave the ground, thanks to an enclosed vertical wind tunnel that creates a realistic 'skydiving' experience.
Plus, thanks to its location smack-bang in the middle of Orlando's tourism district, iFLY makes for a great activity to break up a day of sightseeing or shopping; and there are packages to suit fliers of all ages.
38 – Defy physics at Spook Hill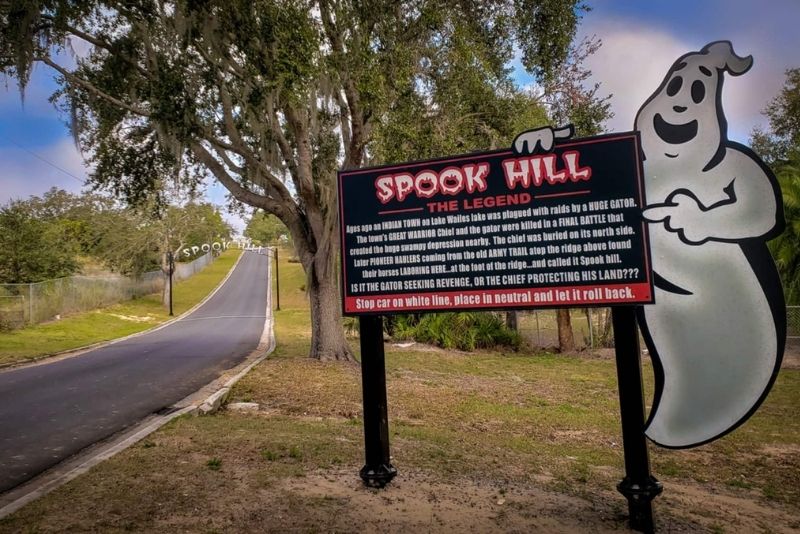 For a unique experience that is both eerie and entertaining, check out Spook Hill in Lake Wales — central Florida's only gravity hill, located about an hour and a half from Orlando.
What looks like just an ordinary hill turns out to be a bizarre anomaly where cars seemingly defy the laws of gravity by rolling uphill.
And, for just a little extra spookiness, legend has it that the hill is haunted by the ghosts of a giant gator and a former warrior chief – while that part might be a little more folklore, the gravity-defying part is very much real.
39 – Try your hand at deep sea fishing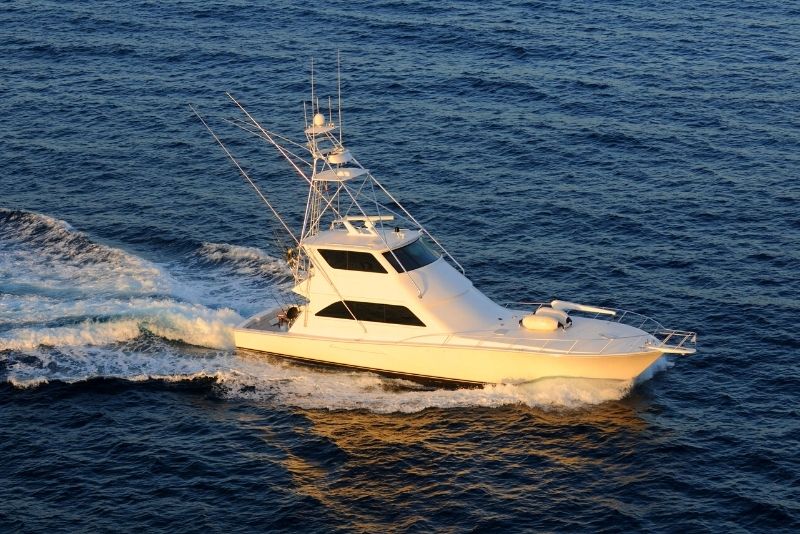 As a playground for sealife of all shapes and sizes, the coasts of Central Florida — stunning Clearwater Beach on one side and famous Cape Canaveral on the other — dish up fishing adventures for anglers of all levels, from novice to experienced.
Whether you're looking to troll the deep Atlantic waters for sailfish and marlin or cast a line from a yacht in the Gulf of Mexico in search of snook, flounder, or trout, a day spent fishing (under the warm Florida sun) is just what the doctor ordered for those seeking a little bit of adrenaline and a whole lot of peace and quiet.
Typically, transportation is included, as well as bait and tackle, so all you need to do is show up with your sunscreen and you're golden.
40 – Stop to smell the roses at the Harry P Leu Gardens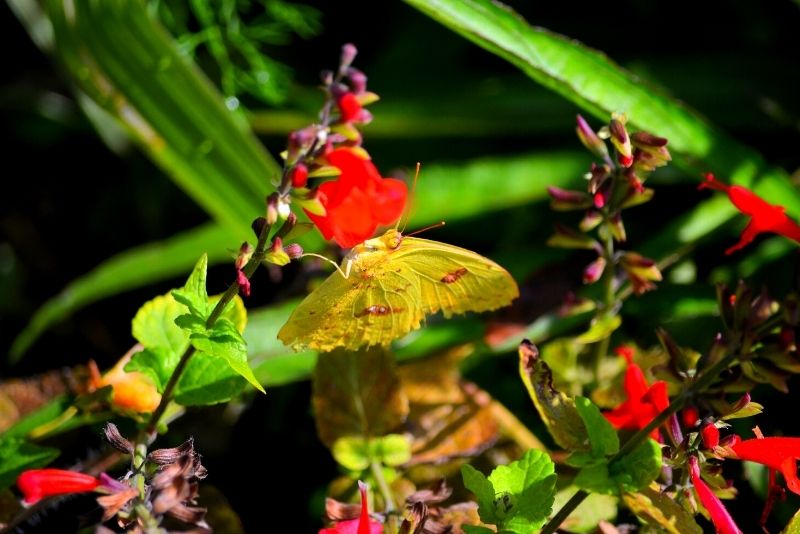 If you're looking for a botanical escape from the city, Harry P. Leu Gardens on the shores of Lake Rowena is a must-visit. Made up of 50 acres of lush gardens and sparkling lakes set in the heart of Orlando, it's the perfect place to wander on a sunny day.
Featuring everything from rose gardens to bamboo forests, butterfly gardens, and tropical-themed gardens (not to mention the forests of camellias and 200-year-old oaks towering above), there's something for everyone here.
And, if you want to learn more about the colors and scents on display, pop into the 2,000-volume library.
41 – Take a day trip down to Miami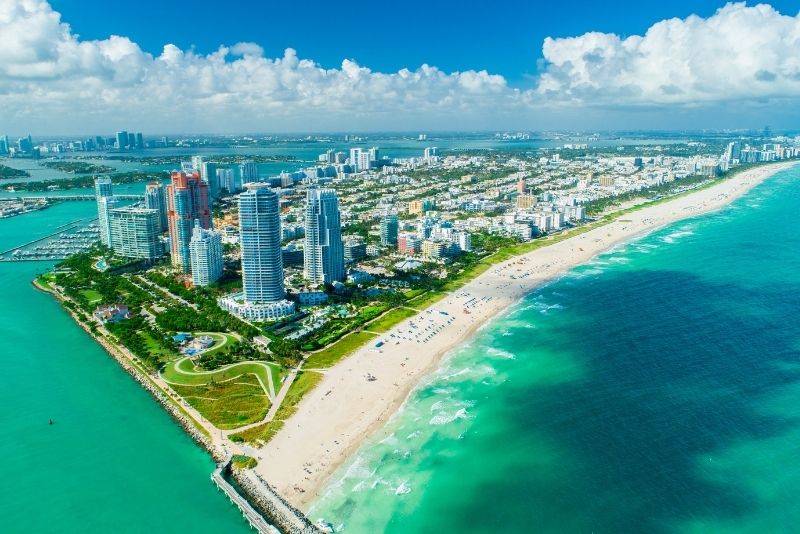 Where wild parties, eccentric Cuban flair, and bright sunshine are the norm, Miami is a modern treasure trove of excitement.
With countless tour busses leaving from Orlando every day — most of which include hotel pickup and dropoff — it's easy to get your fix of sun-drenched beaches, vibrant markets, and cosmopolitan city living in just a few hours.
Hot tip: if you're looking to tick off more of southern Florida, consider a combination tour that also covers the Everglades.
Read more about things to do in Miami.
42 – Button-mash at Player 1 video game bar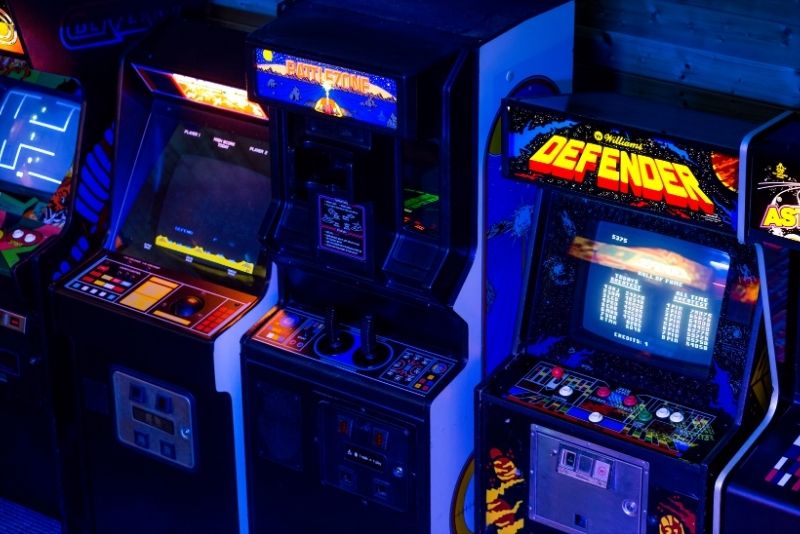 Serving up nostalgic button-mashing to the nth degree, video game bars are a growing trend in the US, with Player One one of the best spots to visit in the Orlando area.
Whether you're looking for somewhere comfortable and casual to enjoy your favorite retro games or a spot for organizing events (such as birthday parties), this Disney-area spot is certainly worth checking out.
As well as boasting dozens of global arcade machines (including the absolute classics), it also has a library of console games spanning the Nintendo Wii U, Playstation, and Xbox one, with no shortage of the latest releases.
43 – Head off-road with an ATV/buggy tour!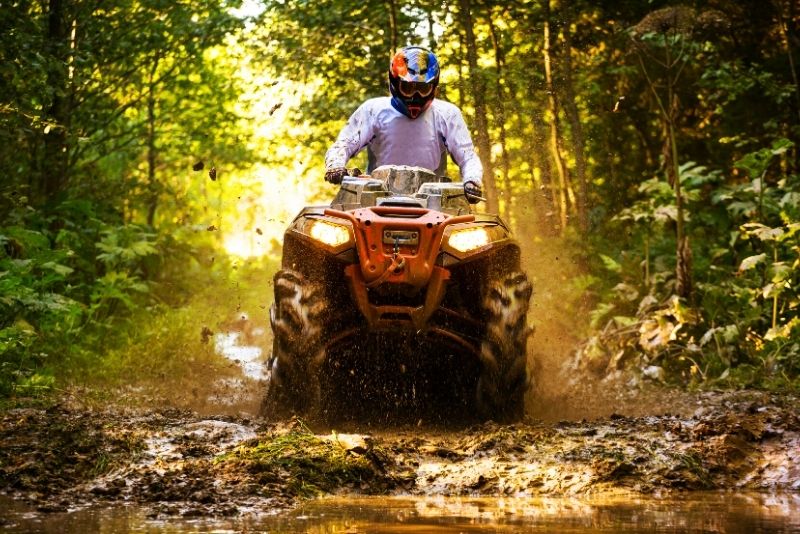 For those looking to explore a little bit further afield, the greater Orlando area dishes up some excellent ATV and buggy tours that will take you deep into the heart of Central Florida's natural beauty.
Often starting from Kissimmee or Clermont (just south or west of Orlando respectively), these couple-hour guided expeditions offer an exciting way to get off the beaten track, catch some land-based wildlife, and learn more about the unique Florida ecosystem thanks to the friendly and knowledgable (and safety-conscious) tour guides.
44 – Ride a jet ski!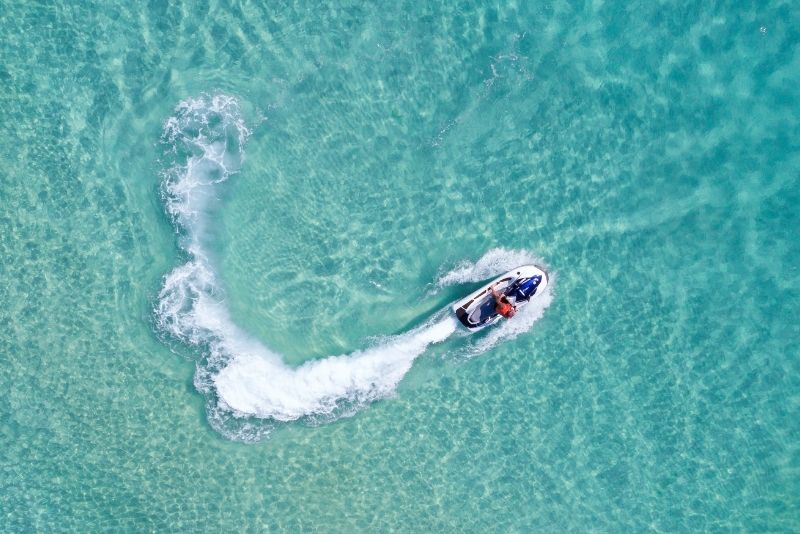 A surefire way to up the adrenaline levels, jet skiing is a great way to enjoy some aquatic fun while in Orlando.
With dozens of lakes and waterways to explore — such as Disney's Lake Buena Vista or the sparkling Lake Fairview — as well as plentiful companies renting out jet skis by the hour or day, there's no shortage of places to take to the waves.
Just be sure to keep an eye on the weather conditions before you set off, as things can quickly turn a little choppy if Mother Nature's having a bad day.
45 – Bowl a strike at Kings Dining & Entertainment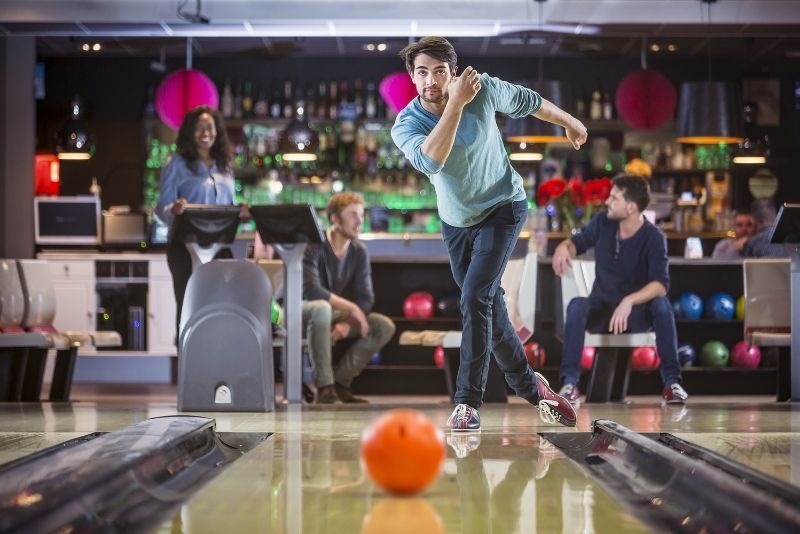 With bowling lanes, billiards table, and two fully-stocked bars — plus, for after you've had a few at the bar, a karaoke area — it's no wonder that Kings Dining & Entertainment has become a popular spot for locals and tourists alike.
You'll find this retro plaza in the heart of the action on International Drive, open until the early hours of the morning, seven days a week. With some classic arcade games and a couple of cheesy slices of hand-tossed pizzas to top it off, you're in for a surefire night of fun.
46 – Stuff your face on a food tour!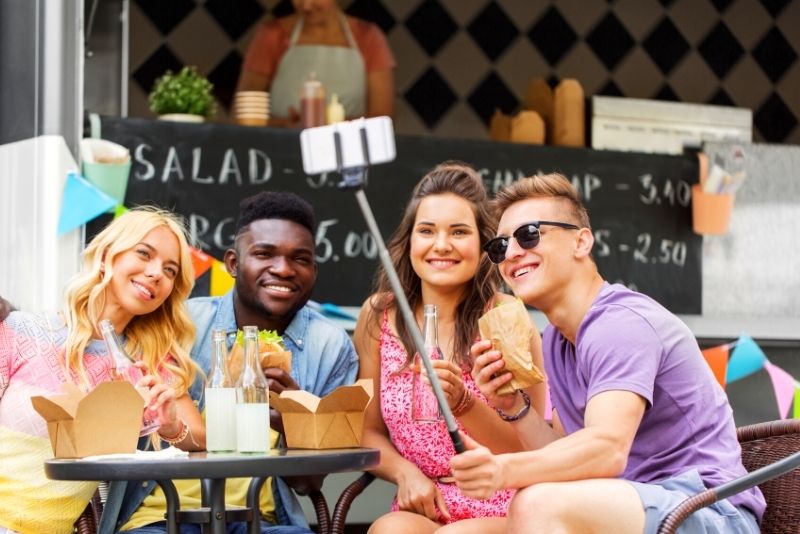 Whether you opt for a scrumptious guided journey through flavor-packed Little Vietnam, the Audubon Park Garden District (famous for its bakeries), diverse Downtown, or the Disney-inspired city of Celebration, Orlando dishes up a mouthwatering menu for even the pickiest of eaters.
From dining at the local-favorite hole-in-the-wall restaurants to sampling locally-brewed craft beers and regional wines along the way, these insightfully delicious tours are sure to satisfy both your hunger pangs and wanderlust cravings!
47 – Practice your swing at Topgolf Orlando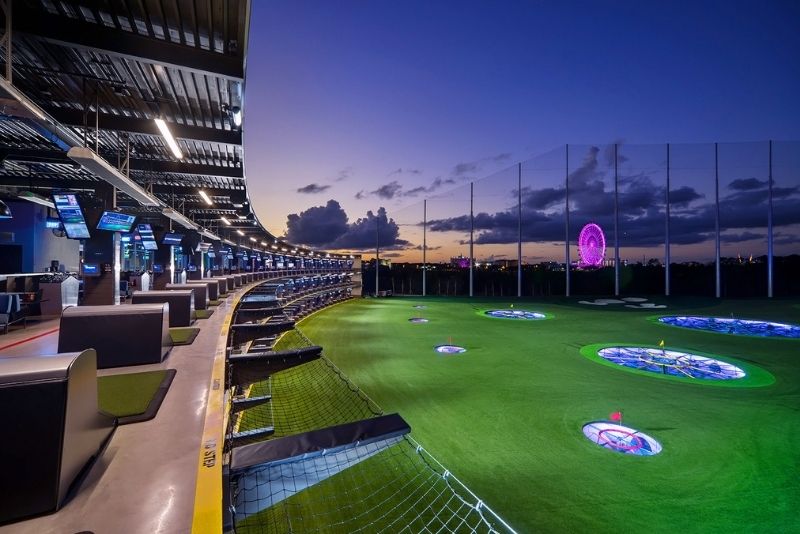 A massive entertainment complex that's taken not just Orlando, but the country by storm, Topgolf brings all the excitement of a driving range and fuses it with state-of-the-art tech (utilizing micro-chipped golf balls) and a delicious menu of American beers and bar classics.
Part golfing experience, part sports bar, and all fun (particularly the interactive virtual reality games like golf-style Angry Birds), Topgolf is perfect for groups of friends or families looking to spend an afternoon (or evening) out enjoying each other's company — and there's no need to worry about that pesky little white ball getting lost in the trees here!
48 – Hear the Orlando Philharmonic Orchestra at the Bob Carr Theater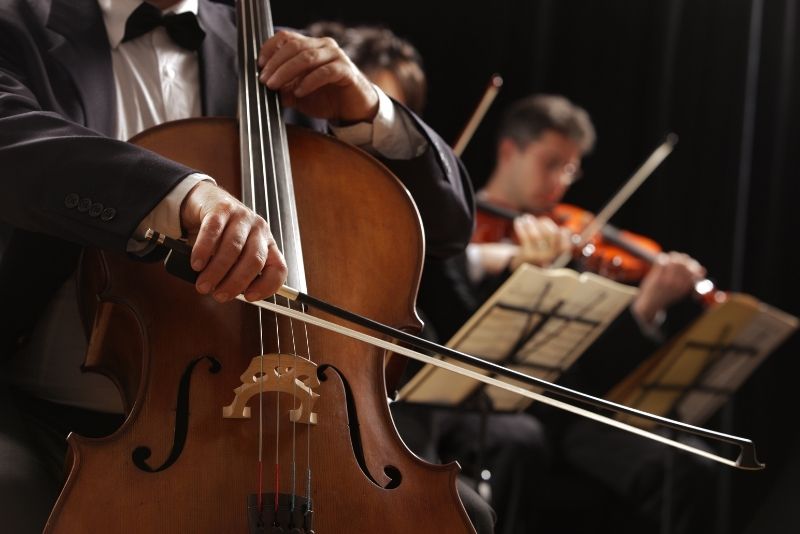 As part of the Dr. Phillips Center, the century-old Bob Carr Theater is one of the most iconic venues in Central Florida, not just for its fantastic seating and enviable acoustics, but also because it plays host to some of local music's most esteemed names — none more revered than the Orlando Philharmonic Orchestra.
From classical to contemporary, the orchestra has something for everyone in its repertoire and is always keen to welcome new faces (or ears) to its performances.
Orchestra aside, the theater also regularly welcomes traveling singers, comedians, and tribute bands, so there's always something to look forward to.
49 – Satisfy cravings at the Chocolate Kingdom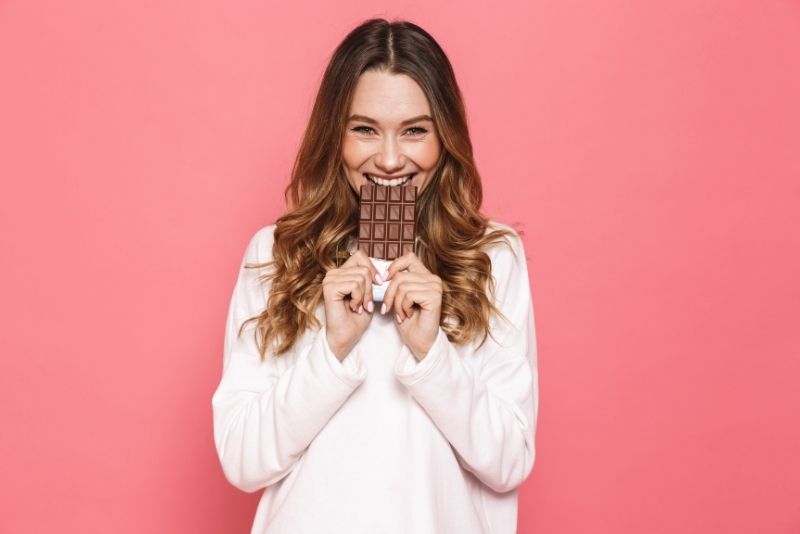 While there is certainly no shortage of sweet tooth distractions in Orlando, Chocolate Kingdom takes things to a whole new level.
This interactive chocolate factory and museum lets visitors see (and smell, and taste, of course) how cocoa is turned into everyone's favorite treat, with exhibits that include a 'Mystical River of Chocolate' and an old-timey Micro Batch Bean-to-Bar room.
After exploring the factory, visitors can head to the gift shop and choose from an impressive range of chocolate treats, or even get a little creative in one of the on-site chocolate workshops, walking away with a personalized hand-made bar or two.
50 – Shop till you drop at the Orlando International Premium Outlets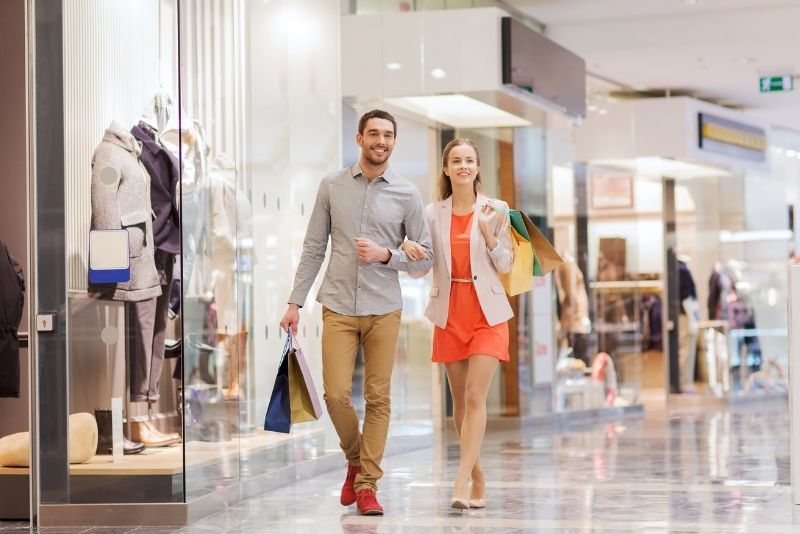 Shopaholics, listen up! If you're in the market for some serious retail therapy, a day spent at Orlando International Premium Outlets is an absolute must.
With over 180 designer and name-brand stores to choose from, including Nike, Adidas, Calvin Klein, Michael Kors, and Ralph Lauren, you could quite easily spend an entire day browsing and bagging some amazing bargains.
And if that's not incentive enough, the outlet mall is also home to a food court for when all those 50%-off bargains spark hunger pangs.
51 – Join an airboat tour at Boggy Creek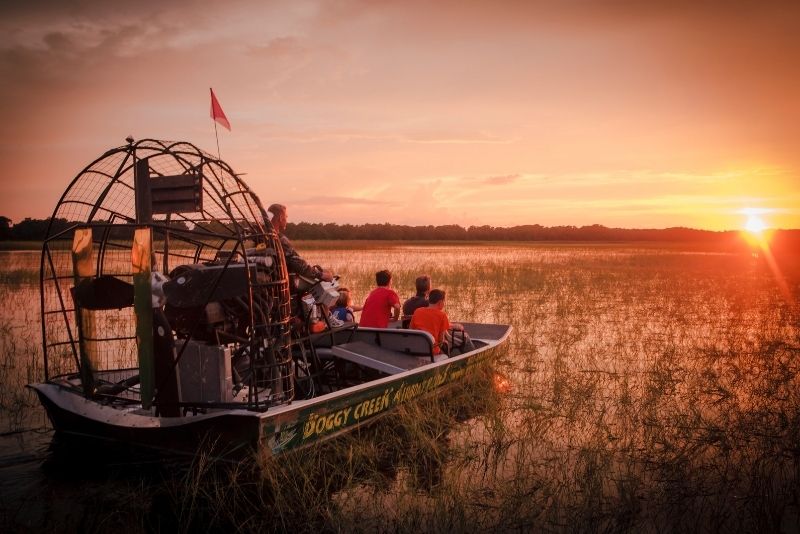 For a glimpse into the wild and untamed side of The Sunshine State, the sprawling swamps await.
With a wide selection of operators to choose from – to suit all kinds of budgets and preferences – Boggy Creek offers short tours and full-day multi-activity adventures through Orlando's wildlife-abundant swamps and marshes, giving travelers a chance to see the likes of alligators, bald eagles, and other rare creatures up close in their natural habitat.
52 – Go wakeboarding at the Orlando Watersports Complex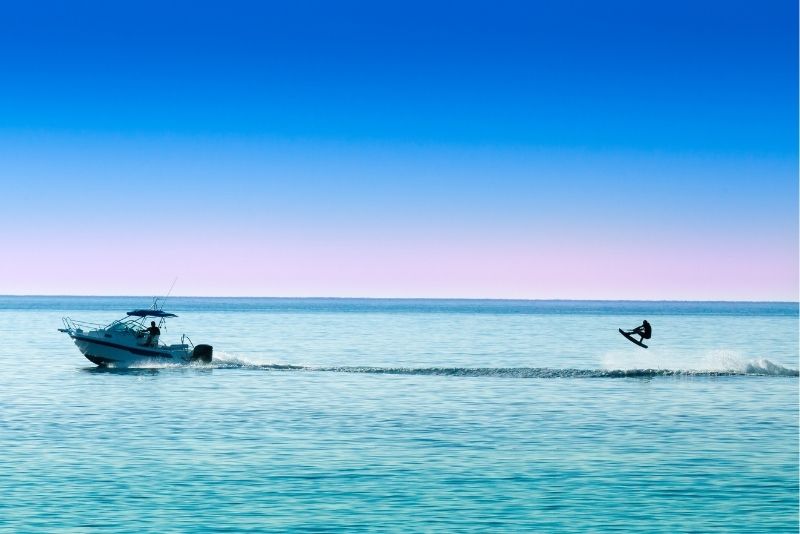 A mecca for watersports, the Orlando Watersports Complex has a large lake dedicated to wakeboarding and water skiing.
With options for all abilities (including people who've never tried it before), this is an excellent way of exploring Florida's beautiful lakes, with heart-racing activities such as paragliding also available on site.
Experienced riders can take on the wakeboarding challenges, whilst those new to the sport can take a few lessons and find their balance.
If you're not feeling too adventurous, there's also pedal boats and kayaks for hire – perfect for a lazy day out on the water with your nearest and dearest.
53 – Be transported to the African plains at Safari Wilderness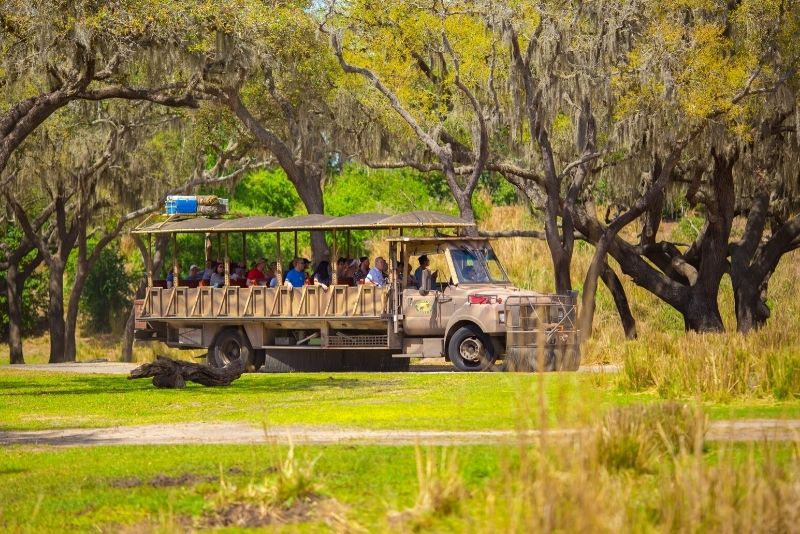 Home to over 260 acres of wetlands, forests, and grasslands embodying the Serengeti, Safari Wilderness is a unique Central Florida attraction that offers visitors a chance to see some of the world's most exotic wildlife all in one place.
From giraffes and zebras to rhinos and antelopes, the park is home to more than 40 species of animals from around the world, all viewed from custom-made off-road vehicles that journey off the beaten track and into the heart of the safari.
Besides the main trolley tour, guests looking to take things up a notch can join a camel expedition, camp in the safari grounds, ride on an ATV, or set out on a kayak safari.
54 – Catch a basketball game (or concert) at the Amway Center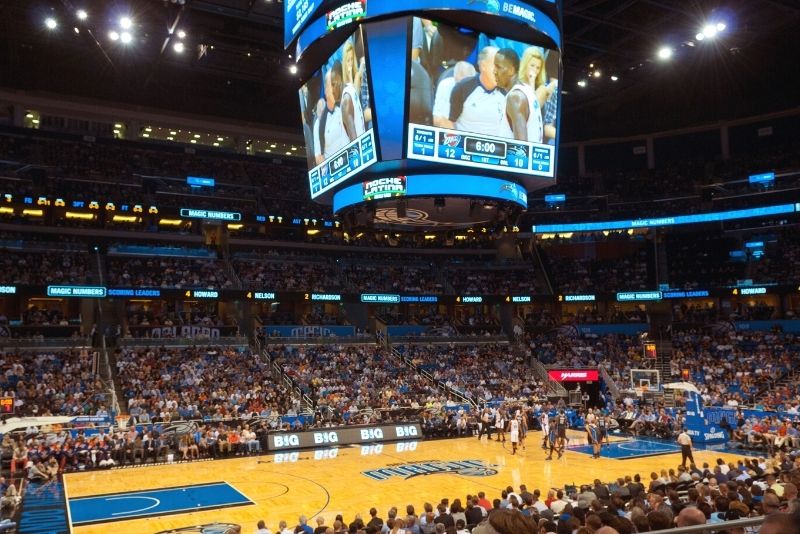 The loud and buzzing stomping ground of the Orlando Magic basketball team, the 20,000-seat Amway Center is one of the main venues in town for events and concerts — and when it's full to the brim, the excitement and roar is second to none.
From world tours by megastars like Adele and Justin Bieber to top comedians like Jerry Seinfeld or Chris Rock, it's usually got something good on offer.
Plus, if you're a fan of the sport (or even just enjoy a good spectacle), there's nothing quite like watching an NBA game live in person – especially when the home team's doing well.
Looking for a VIP experience? Book a table at Jernigan's for a tantalizing dinner with an overview of the court!
55 – Try your hand at Axe throwing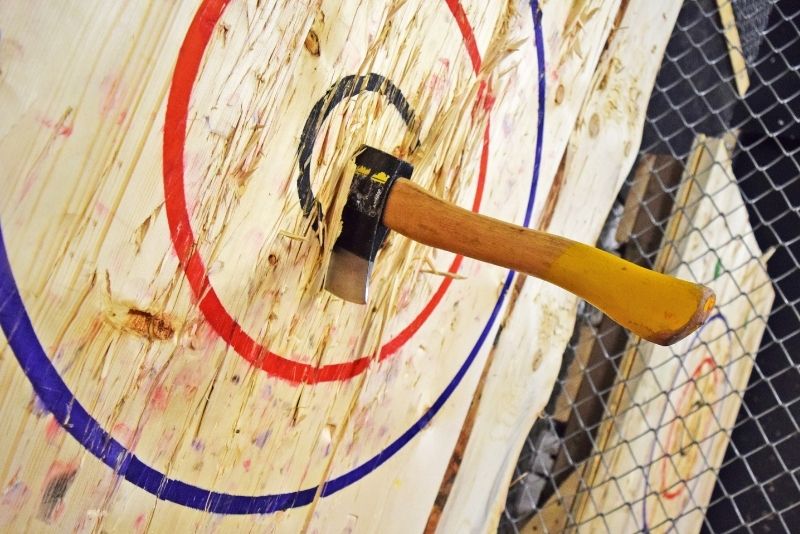 A simple yet exhilarating sport that's been popping up in worldwide tourists circles in recent years, axe throwing is a great option for those looking to try something different.
The idea is simple: throw an axe at a wooden target in the hope of hitting as close to the bullseye as possible.
But, with friendly instructors on-site to run competitive games, plus on-site food and drinks and a range of party options, venues like BATL in Downtown Orlando ensure axe throwing is far more than just an old lumberjack tradition
56 – Let the bass drop at The Vanguard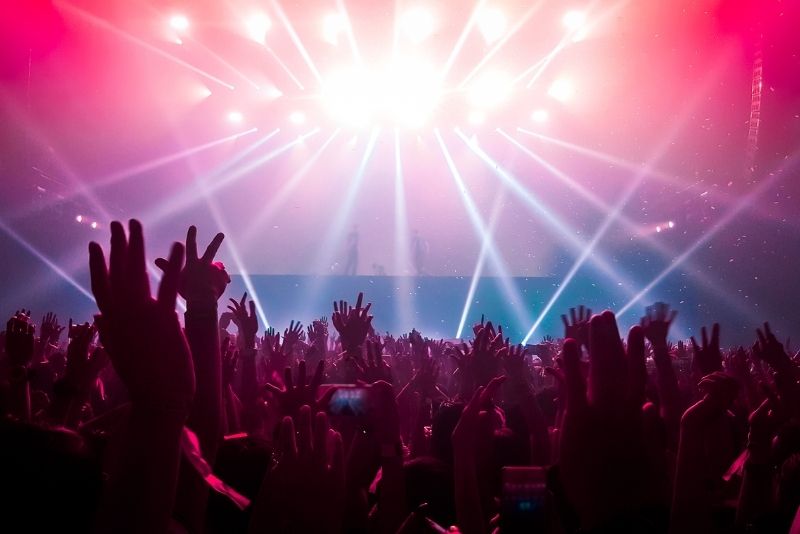 Housed in the former Firestone Tire Building, the recently renovated Vanguard has become a Mecca for Orlando's live entertainment, welcoming world-class DJs of the ilk of Steve Aoki, Armin Van Buuren, and Charlotte de Witte (to name but a few).
Boasting a massive LED lighting system, fog machines, and state-of-the-art sound systems, this high-energy nightspot is not one to be missed if you're looking for a moshpit and a good time.
Just check the website to see who's playing on any given night.
57 – Laugh your socks off at the Outta Control dinner show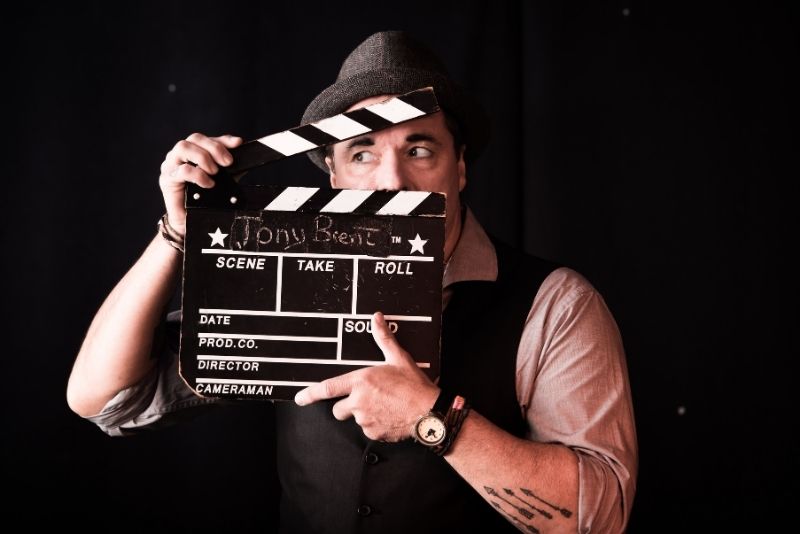 A 90-minute extravaganza of music, magic, fire, and fun, the Outta Control dinner show sells itself as a must-consider night of unbridled fun, and one of the best things to do in Orlando besides theme parks in the evening for families.
Led by showman Tony Brent, the show features some of the most talented magicians and comedians in the business but offers no shortage of surprises with improv and ad-hoc entertainment part of the regular routine.
As well as an eclectic mix of music and plenty of laughs, guests can eat and drink till they're merry, with unlimited pizza, salad, beer, and wine (and soft drinks for the youngsters).
58 – Golf at one of Orlando's many championship courses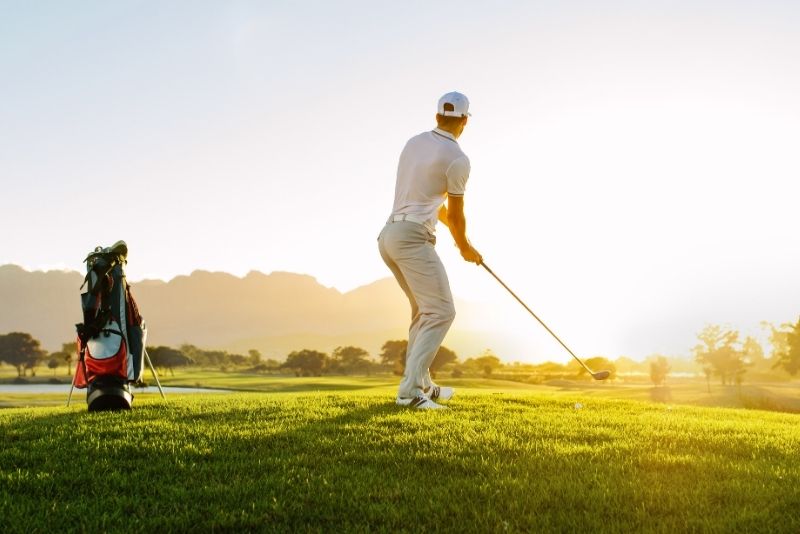 Home to some of the most renowned golf greens in the world, Orlando is unsurprisingly a hotspot for avid golfers; with so much choice on offer, it can be tough to know where to start.
One option is the Shingle Creek Golf Club, a centrally-located Arnold Palmer-designed course that proudly accommodates players of all levels, with no shortage of bunkers or challenging water hazards.
The Ritz-Carlton, echoing the luxe nature of its hotel and resort, offers a pristinely manicured 18-hole course; however, avoiding being overly prestigious, it also offers fun soccer golf for all ages and abilities.
If you're looking for a golfing challenge, then head to the Four Seasons Resort and Walt Disney World, where the world-class course offers up a serious test of your skills; alternatively, the Southern Dunes Golf Club is a great choice for anyone on the western side of the Orlando area, presenting as a great value opportunity compared to some of the resort courses.
59 – Get that hoppy fix with a brewery tour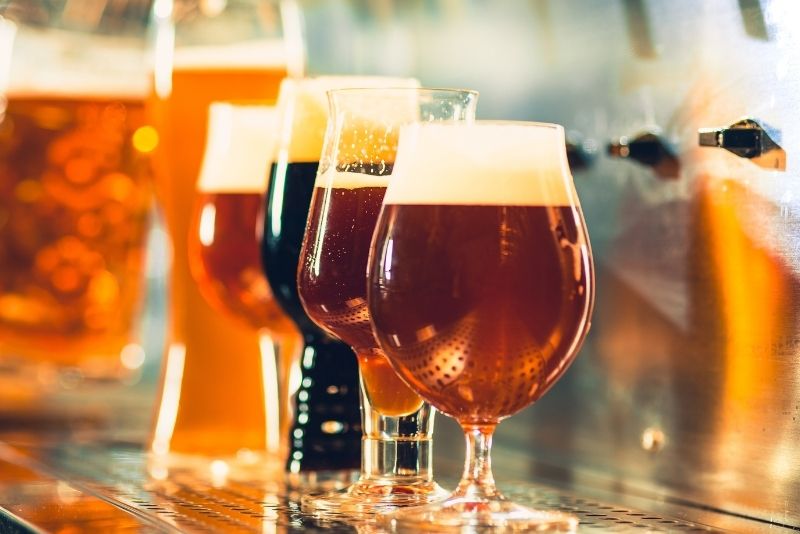 Beer lovers, rejoice! Orlando is home to a plethora of breweries, many of which are thrilled to welcome thirsty tourists with behind-the-scenes tours, tasting flights, and even take-home growlers and crowlers.
From the big names (Orlando Brewing, Dead Lizard Brewing Company, 6. Broken Cauldron Taproom) to the smaller newcomers (SideWard, Wop's Hops), there's a brewery for everyone in Orlando — so what are you waiting for?
Depending on the guide and the destinations, tours usually involve learning about the history of the brewery, the beer-marking process, and the local culture — with no shortage of samples following suit.
60 – Prepare to be amazed at The Great Magic Hall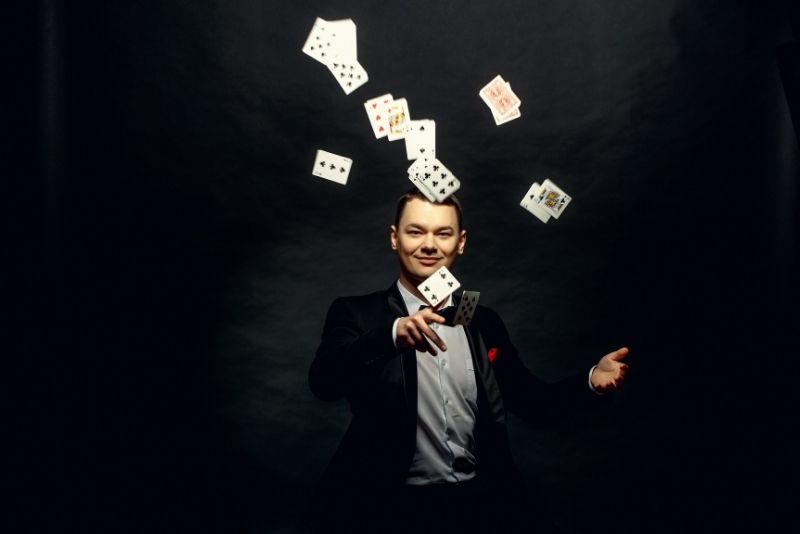 Tucked away in Kissimmee's Old Town, The Great Magic Hall bills itself as an escape from the ordinary, promising a spellbinding experience for guests of all ages; the talented performers ooze showmanship, dazzle with sleight of hand, and astound with their grand illusions.
The magical venue, which comprises a lobby, a magic store (where staff are more than happy to show off their latest tricks), and ten different theatre rooms — the Illusion Theatre, Presto Parlor or Mystery Lounge, to name a few — creates an atmospheric sense of wonder rarely matched elsewhere.
Offering up a wide variety of magic shows, there's something to appeal to everyone — and with tickets starting at just $10, it's definitely affordable too!
61 – Whip out the credit card at the Florida Mall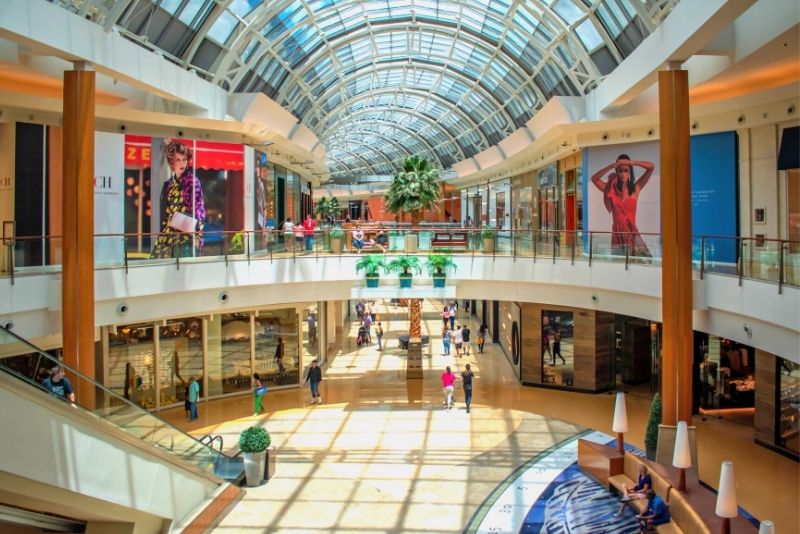 When it comes to shopping in Orlando, few malls are as popular or luxurious — not to mention as large — as the centrally-located Florida Mall and The Mall at Millenia.
While haut-classe shops including Louis Vuitton, Tiffany & Co., Rolex, and Armani have made this mall a prime destination for tourists, the range of shops stretches far beyond the luxe.
With over 250 stores under one roof, shopaholics can find everything from cheap souvenirs and fast fashion (H&M, Zara) to famous tech names like Apple and Tesla, and classic department stores like Macy's, Dillard's, and JCPenney.
62 – Sign up for a dinner show at Mango's Tropical Cafe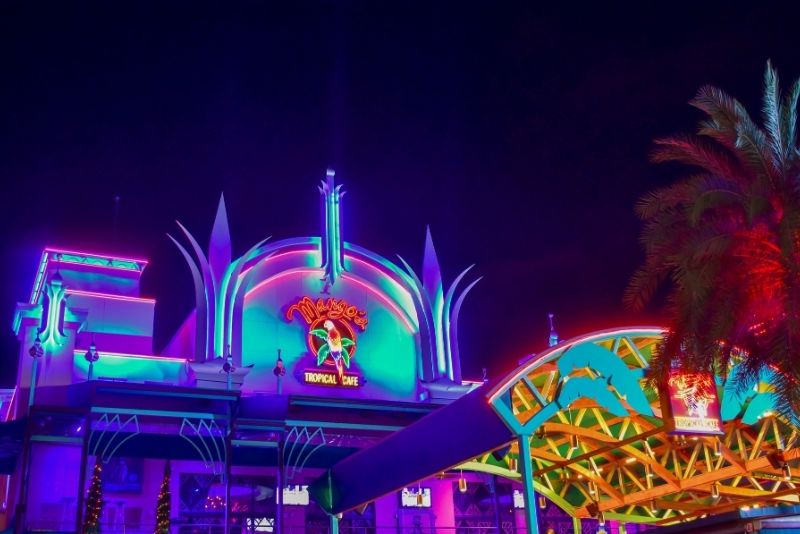 For a night of whimsical entertainment, where the drinks flow, the music pumps, and the trills are plentiful, Mango's Tropical Cafe is the place to be.
The kitsch-filled restaurant (which was voted one of America's top ten dinner shows by TripAdvisor in 2015) has delighted guests for decades with its vivacious atmosphere and world-class entertainment; from fire dancers to feather boas, live bands, and distinctive Cuban flair, it's a carnivalesque celebration of tropical life.
From its drop-dead gorgeous decor to its delicious drinks (try the margaritas) and three-course dinner menu (complete with vegetarian options), Mango's is the ultimate party destination — especially after dinner, once it transforms into one of the city's hottest nightclubs.
63 – Crack the code in an escape room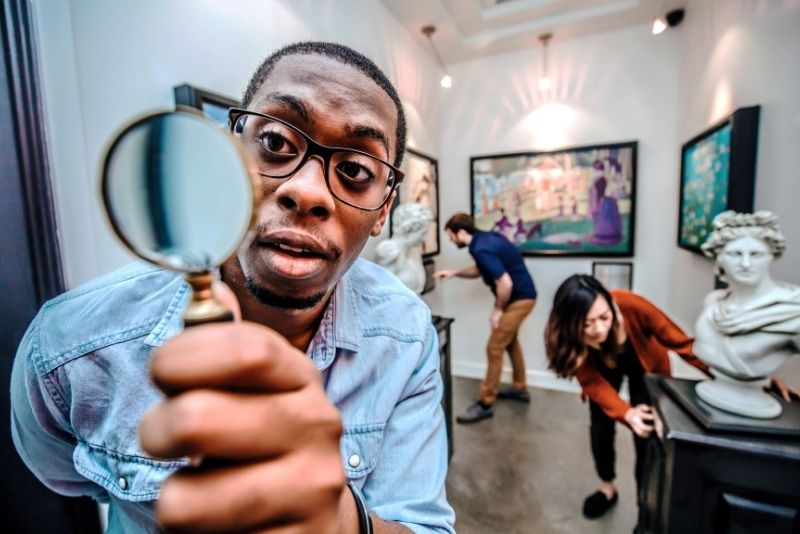 Consider yourself a Sherlock Holmes in the making? Prove it!
Thanks to the rise in popularity of escape rooms (a real-life whodunnit game where you and your team must solve a series of puzzles, clues, and riddles in order to 'escape' before time runs out), Orlando is now home to some pretty awesome scenarios that will test even the most sharp-witted sleuths.
Think you've got what it takes to crack the Gold Rush conundrum? Or break out of prison, or solve a heist? Visit The Escape Game and experience the best escape games in Orlando. With plenty of themed rooms to choose from, an unforgettable hour (and serious bragging rights) awaits!
64 – Treat your palette at a Michelin Starred Restaurant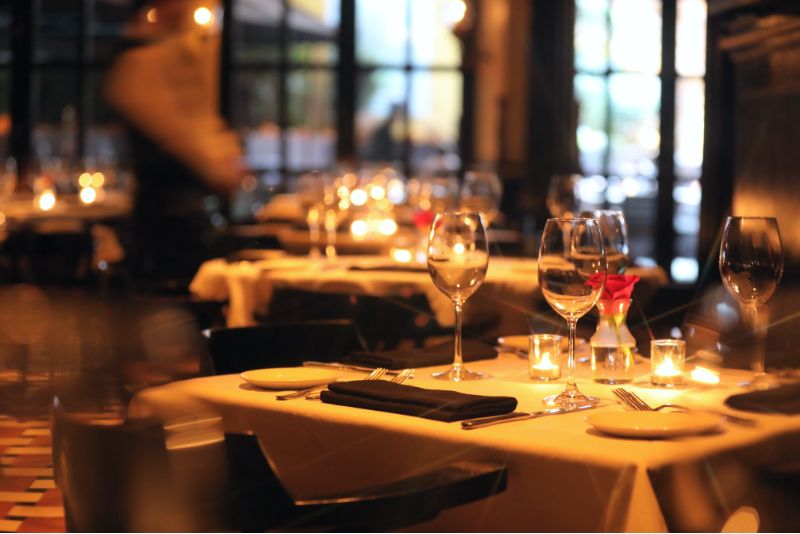 Feel like VIP when you snag your seats at Kandence, a Japanese sushi restaurant. Taking its dishes to the next level, a must-try is the poach monkfish liver! Make sure to make reservations ahead of time, as the restaurant only has the capacity for 8 patrons at a time.
Soseki is another outstanding dining option in Orlando, featuring sushi fusions of Scandinavian and Japanese-style sushi and seafood dishes, made with Floridian ingredients.
Meat eaters and seafood lovers, this one's for you! Head to Knife & Spoon, a luxe beachside shack, surrounded by lush greenery, while serving dry-aged steaks, and jumbo lump crab Creole.
65 – Pamper yourself at a spa! (because you deserve it)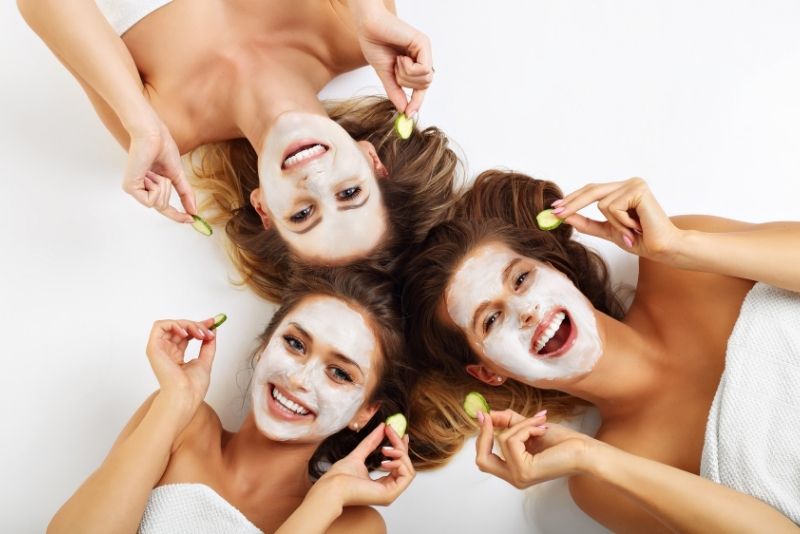 Relax your body with the many wellness treatments at The Spa, offering everything from beauty services to full body scrubs, and extensive massages. With raving reviews from repeat customers, you can rest assured that you're in for a fantastic treat!
If you want to soothe your body without breaking the bank, head to Spa Orlando, delivering a wide range of the most popular spa treatments. Receive extra care with rejuvenating facials, massages, and even mani-pedis!
Feel like royalty at the Eforea Spa, located inside the Hilton Orlando Hotel. Look through the different packages, and get ready to feel extra taken care of by the highly professional staff.
66 – Spend a day at Old Town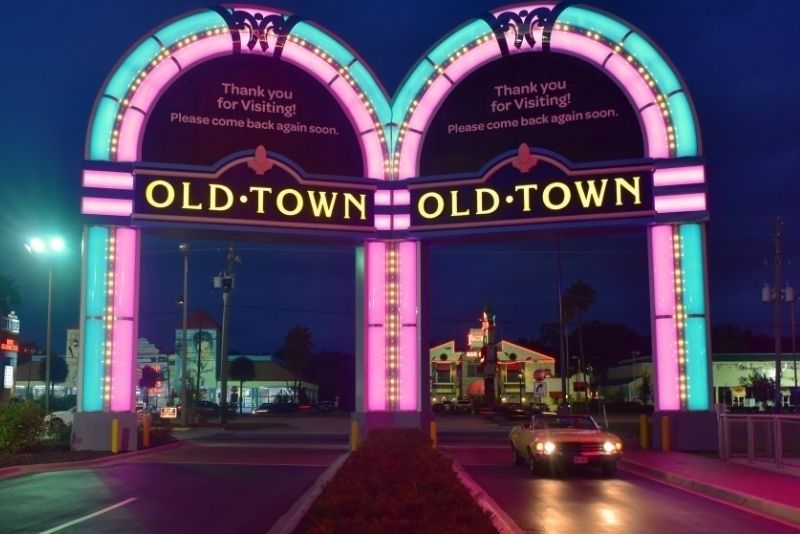 Full of charm, entertainment, and magic, featuring an eclectic mix of over 75 shops, restaurants, and bars as well as plenty of family-friendly fun including a Ferris wheel, carousel, escape rooms, and a ninja warrior challenge, Old Town is the place to come to let your hair down and enjoy a more low-key, relaxed day out.
Be sure to check the event roster too. Just one of many, the crowd favorite Classic Car Show & Cruise on Saturdays at 1 pm brings dozens and dozens of hot rods to the streets of Old Town.
67 – Practice your swing at Drive Shack Orlando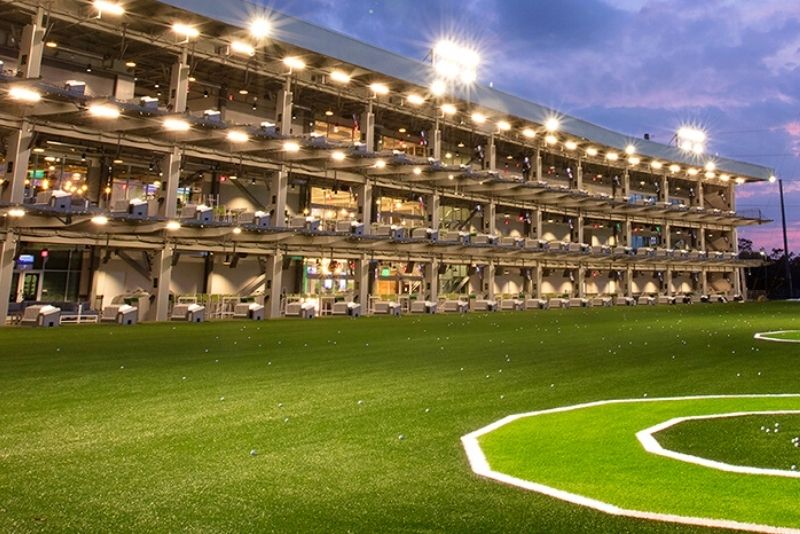 Blending the very best of golfing with augmented reality and interactive simulation games, Drive Shack is a great way to enjoy the open air while beating that sizzling summer heat (thanks, of course, to the climate-controlled 6-person bays).
Complementing the affordable hire rates, guests can also spend some time at the on-site restaurant, one of two bars, or test their luck at a handful of classic arcade games.
68 – Grab a seat at the Rock Dinner Show Orlando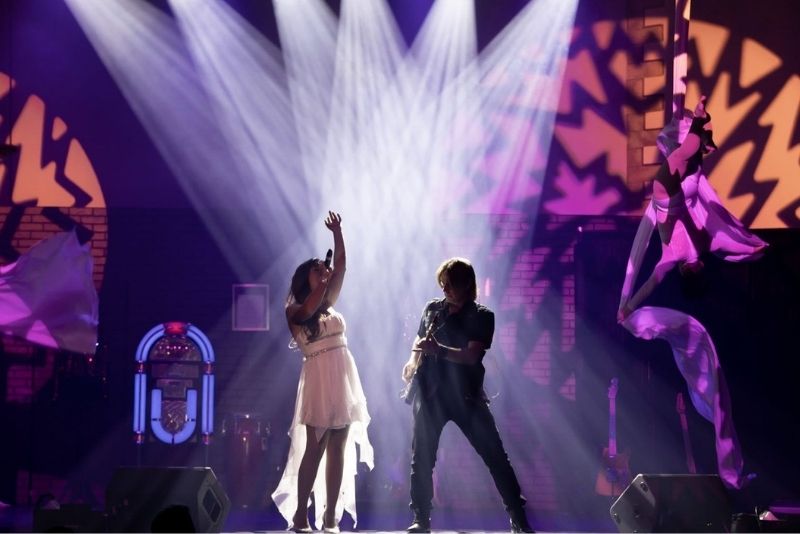 A toe-tapping, head-banging, stomach-stuffing treat, the Vegas-level Rock Dinner Show Orlando is a rock and roll extravaganza with enough showmanship to keep everyone entertained.
Overflowing with loud music, spinning guitars, flashing lights, and wild visual effects, this is one of those shows that's hard not to love; it certainly deserves its place on our list of things to do in Orlando besides theme parks.
With dinner and a show included, it's the perfect night out for music lovers of all ages – though be warned that it's best to book in advance to avoid last-minute disappointment.
69 – Hop on a paddleboard… at night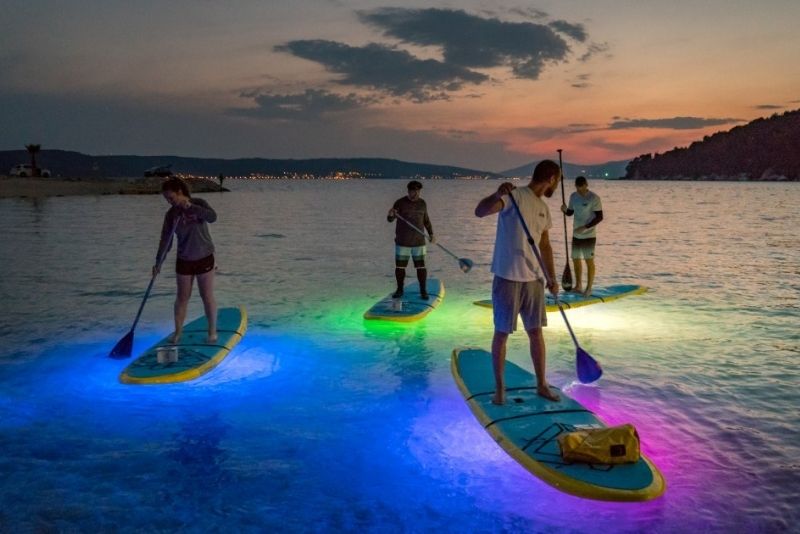 It's always a hoot to try something new when on vacation, especially when "something" is balancing on a paddleboard in the middle of the calm waters of Lake Brian at night — or Wekiva Springs, Lake Ivanhoe, Lake Buena Vista, or any other of Orlando's many inner-city lakes.
The peacefulness and serenity that comes with paddling create an incredible experience for those looking to take in a new perspective. Of course, there's no shortage of daytime rentals (or lessons) too.
70 – Warm up with a drink at ICEBAR Orlando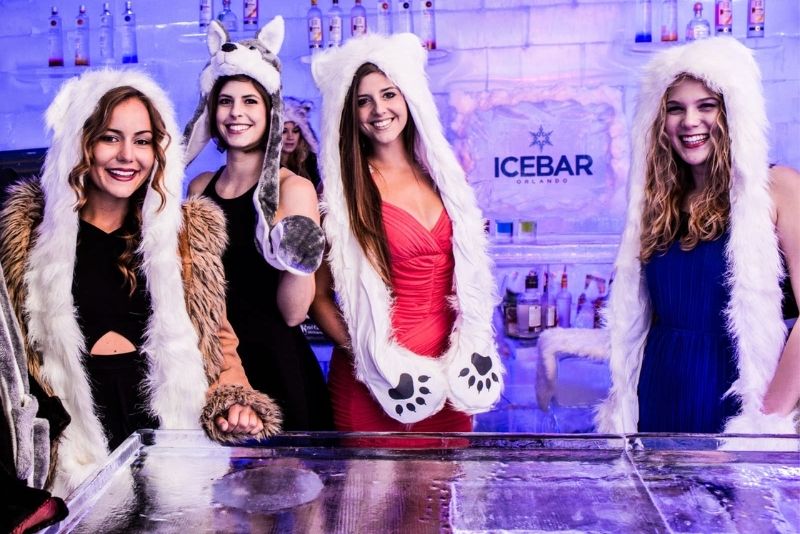 A whole new world of cold, ICEBAR Orlando is an entirely unique experience that's also one of the more unconventional things to do in Florida — especially considering the panhandle's reputation as the Sunshine State.
With drinks served inside ice glasses and sculptures made from nothing but frozen water, this bar makes for a great photo opportunity and an even better story.
Don't worry about packing mittens and hats; the bar provides everything you need in order to stay nice and toasty inside.
71 – Escape the crowds at Blue Spring State Park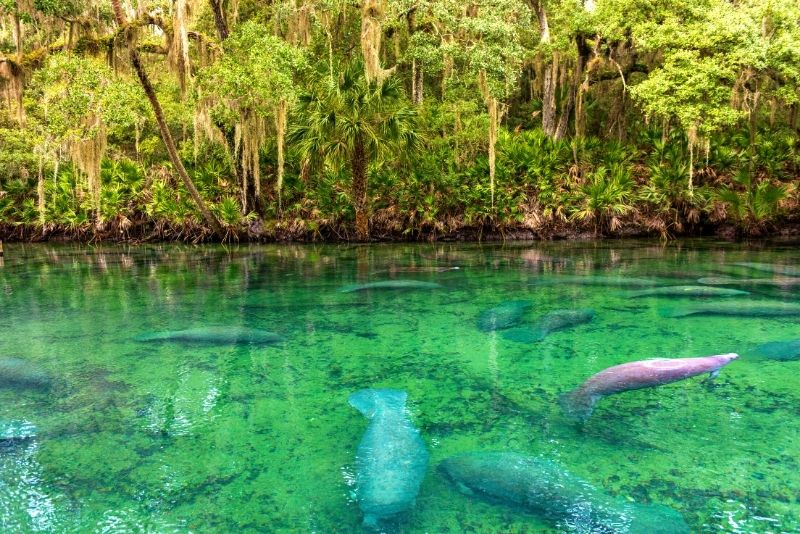 While Orlando may, at first, seem like a swampy concrete jungle full of tourist magnets, the little-known truth is that absolutely stunning scenery is just around the corner. Case in point: Blue Spring State Park.
About 40 minutes by car from the center of Orlando, this idyllic park is home to one of the largest populations of manatees in Florida, as well as a range of other interesting flora and fauna; and with crystal-clear waters perfect for swimming, snorkeling, and kayaking (not to mention some lovely hiking routes – don't miss the 4.5-mile Pine Island Trail), it's easy to spend an entire day here.
72 – Figure out whodunit at a Sleuths Mystery Dinner Show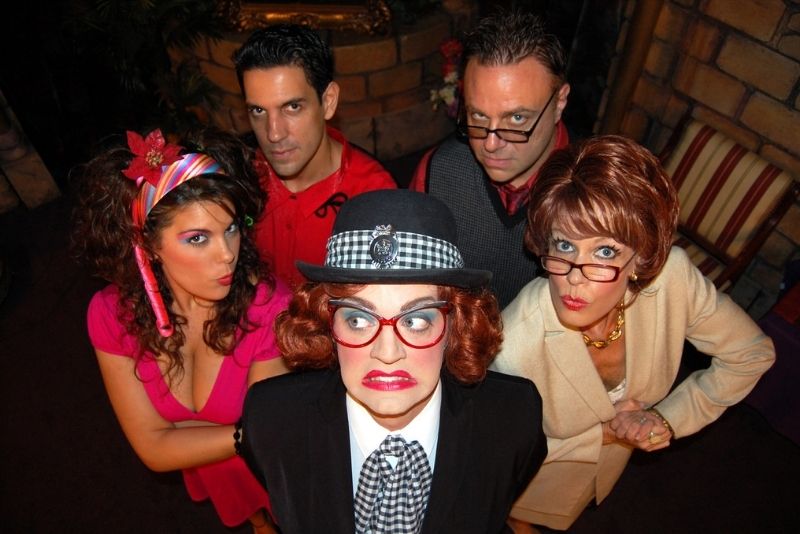 Think you've got what it takes to solve the most sinister of crimes? Prove it! Sleuths Mystery Dinner Shows will put your detective skills to the test in an evening of fun, intrigue, and (of course) mystery.
Typically lasting around two and a half hours, with a multi-course meal included (choose from mouth-watering options like the prime rib or four-cheese lasagna), not to mention unlimited beer and wine for all of you party animals, an evening of entertainment is just around the corner!
73 – Dig in for a classic meal at the Hard Rock Cafe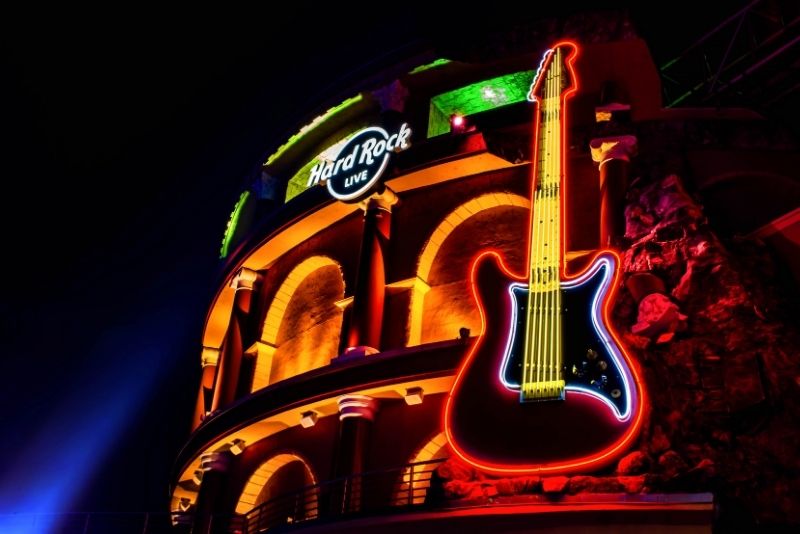 An iconic and internationally-renowned franchise, Hard Rock Cafe is a must-visit for any fan of music, food, or pop-culture memorabilia.
From the moment you walk in, it's impossible not to feel like a rockstar (or at least be treated like one), with walls adorned with everything from electric guitars to signed drumheads and platinum records.
As well as an extensive menu of classic American fare, Hard Rock also offers signature cocktails and a slew of legendary desserts sure to leave you bursting at the seams.
How to get to Orlando?
After landing at the Orlando International Airport (MCO), you can either investigate taking a bus shuttle to downtown, taking 40 minutes to arrive, or you can pre-book a private airport transfer.
When you book a private airport transfer, you can rest assured that you will be greeted at arrival by your driver, and then be taken to the door of your hotel effortlessly.
Where to stay in Orlando?
How do you want to spend your Orlando vacation? Do you prefer the traditional hotel experience, or would you rather stay in a condo with a kitchen and bunk beds for the kids?
The choice is yours! Tourists visiting America's "Sunshine State" have an array of options when it comes to accommodations, with something available to suit every budget.
Forgetting about the theme parks for a moment (there is a stack of extravagant resort accommodations you can view here), Orlando has everything from luxury hotels, where guests can enjoy all-inclusive services and be pampered at the spa, to budget motels where penny-pinchers can find the right rooms at lower rates.
For luxury, consider the popular SpringHill Suites by Marriott Orlando at Millenia; the Grand Bohemian Hotel Orlando which oozes 4-star features; or, if you want to stay in Winter Park, The Alfond Inn at Rollins College.
For more budget-friendly options, the Hampton Inn & Suites and DoubleTree by Hilton Hotel are hard to pass up.
Visiting Orlando on a budget?
Explore all the wonders to unlock in Orlando with the Go Orlando Explorer Pass!
With the pass, you can choose 2-5 different attractions that you want to enjoy. After the first scan, the pass will become valid for 60 days to visit your chosen attractions.
Unlock the best things to experience in Orlando, as well as the flexibility to visit as you please!
Where to go next?
Check out our list of the best things to do in Florida!
Start off with the famous city, Miami, offering incredible things to do. Art lover? Visit the works of art at the Perez Art Museum. History buff? Pay a visit to the historic Villa Vizcaya on a guided tour. Check out local art and talent with a stroll through Wynwood Garden on a chill travel day.
Want a dose of amusement park fun along with other cultural things to do? Visit Tampa, and catch some thrills at Busch Gardens Tampa Bay after heading to the Salvador Dali Museum.
The Florida Keys are nothing short of outstanding. Get the best sunset views from Duval Street and Mallory Square, while taking in the local lively ambiance. Visit the iconic southernmost point of the continental U.S. or opt for ultimate delight at Dry Tortugas National Park for water sports fun, and endless crystal blue water.
Final thoughts
As you can see, there are tons of fun things to do in Orlando besides theme parks, and we hope that our post helped give you some ideas to consider when visiting Orlando!
From child-centered, to adult fun, there's something for everyone! Just grab your SPF and cap because Orlando fun in the sun awaits!
Which attraction caught your eye?
Happy travels!