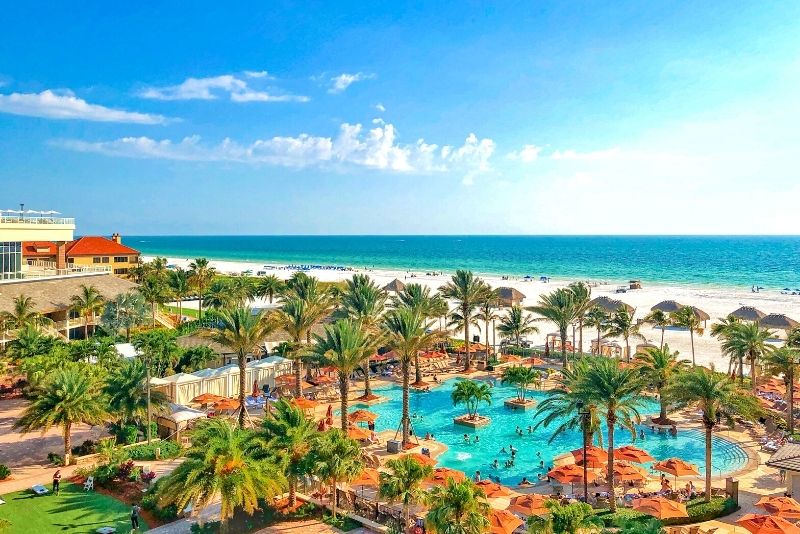 Looking for a beach getaway without the big-city bustle? Then Marco Island might be the perfect place for you.
Located in southwest Florida, right on the Gulf of Mexico, this little town offers tons of activities in a quiet, idyllic setting.
In many ways, it makes a perfect home base for adventures in other places; it's very close to the busy cities of Naples and Fort Myers, and only a couple of hours from the bustling metropolis of Miami and the island vibes of the Florida Keys.
It's also an easy drive to the Everglades, one of the country's most unique and beautiful wild areas. But there are more than enough activities around town to keep vacationers happy.
Have a calm day on the beach, or a wild day trying watersports. Visit the cultural institutions in town to enjoy history and art, or go for a hike (or a sail, a paddle, or a peddle) to get a closer glimpse at the thousands of plant and animal species that call the area home.
Whether you like culture or nature, action or relaxation, there's no shortage of fun things to do in Marco Island.
And if you love the water, it's heaven on earth!
1 – Soak up the sun at Tigertail Beach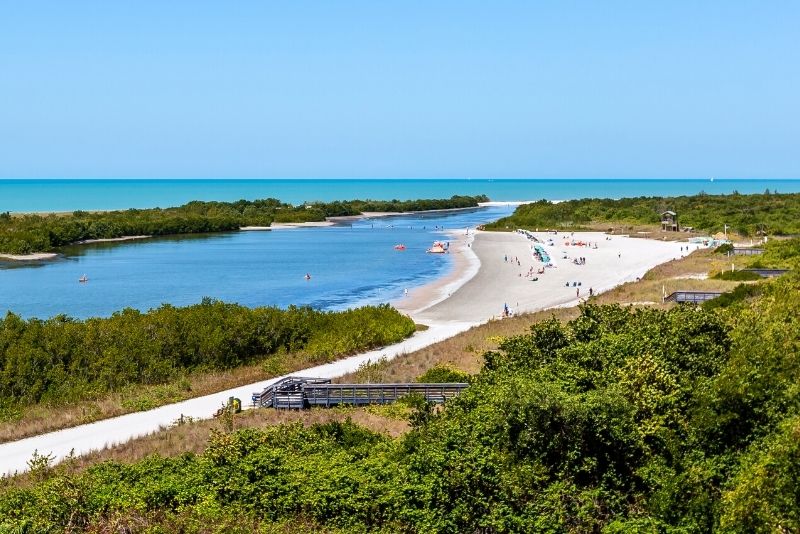 This quiet stretch of sand is a great place to enjoy the famous Florida beach scene, with pristine white sands leading straight to the warm, beautiful waters of the Gulf.
It also comes with a fascinating history. The beach only formed 15 years ago, when Hurricane Wilma layers of sediment onto a preexisting sandbar.
Today, the area offers a range of options for relaxation and exploration. The main park offers concession stands and plenty of places to unwind.
For nature lovers, there are birdwatching, seashell collecting, and chances to meet the local marine life in one of the beach's many tidepools.
You can also rent a paddleboard or kayak to cruise around the lagoon, or head further out to the beach itself for largely unspoiled wilderness and stunning views.
2 – Explore the past at the Marco Island Historical Museum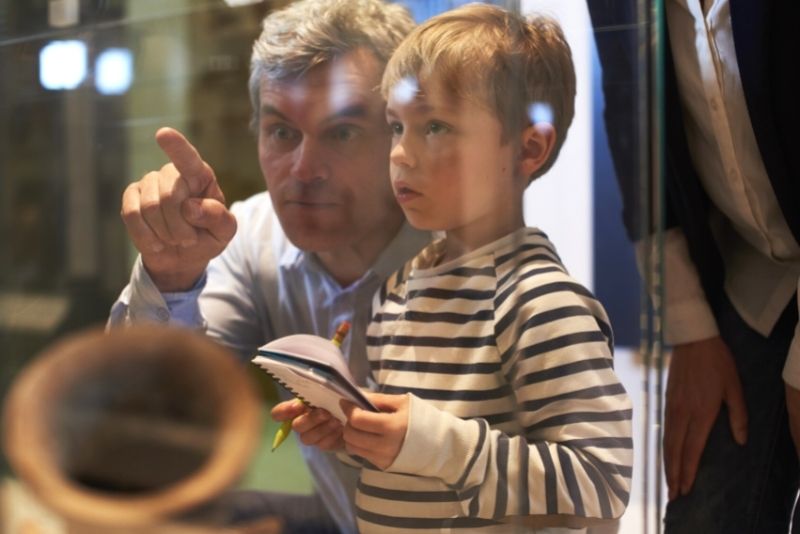 For a more culturally-focused (but no less exciting) outing, check out this monument to the history and people of the region.
Marco Island has a rich and fascinating past as an agriculture, fishing, and clamming hub, and you can see the tools of those trades on display at the Marco Island Historical Museum.
The main exhibit is a recreated village of the Indigenous Calusa people, who lived in the region for 6,000 years.
As you walk through the reconstructed buildings, you can learn more about how the Calusa people thrived in the pre-Columbian era, fishing the local waterways and creating works of art that can today be found in museums all over the country.
On that note, be sure to see the Key Marco Cat, a beautifully carved statue that was one of the first artifacts uncovered in the area.
Believed to be between 500 and 1,500 years old, the statue is crafted from local hardwood, and was almost perfectly preserved because it was submerged in unoxygenated mud.
After years of being displayed in different museums, the statue finally returned to Marco Island in 2019. It's just another part of the intriguing story of the area's first residents.
3 – Go dolphin watching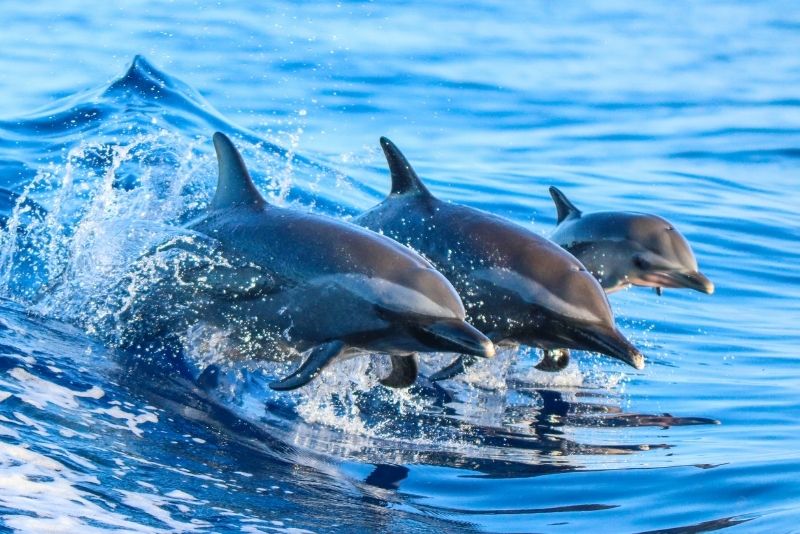 Come on, you can't go to the Gulf and not look for dolphins!
One of the most popular and fun things to do in Marco Island, dolphin-watching offers the chance to rub elbows (or fins) with some fantastic marine life.
Tours generally pass through Ten Thousand Islands National Wildlife Refuge, a spectacular area in its own right.
Half-day and full-day excursions will lead you through the dense patches of forest, before entering the open waters that so often offer glimpses of bottlenose dolphins. You may even spot a manatee along the way!
As an added bonus, some tours offer time to play on the beach, or the opportunity to take part in an ongoing research project on bottlenose identification.
Whatever type of trip you're looking for, being able to see these playful, beautiful, entertaining creatures in the wild is the sort of spectacular experience you can only get in a few places.
4 – See animals and archaeology at Otter Mound Preserve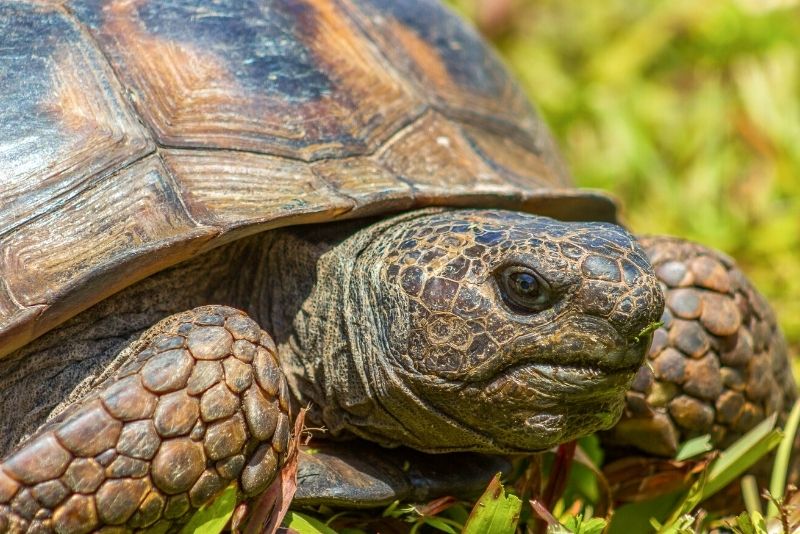 If land-based critters are more your style, head over to the Otter Mound Preserve.
Although it only covers 2.45 acres, the preserve is packed with nature-viewing options.
Take a leisurely stroll along the walking trail to explore the endangered tropical hardwood hammock habitat.
Along the way, you might meet any number of wild residents, including Florida gopher tortoises, raccoons, armadillos, 57 species of birds, and 127 species of plants. There have even been reports of bobcat sightings!
In addition to wonderful biodiversity, the park also has great archaeological significance; the property includes a mound constructed by the Calusa tribe somewhere between 800 and 1500 years ago.
By far the most distinct archaeological aspects of the preserve are the piles of shells left behind by the Calusa people.
Believed to be discarded from various fishing trips, they're a wonderful representation of how local cultures worked with their natural surroundings.
5 – Visit the Marco Island Seafood And Music Festival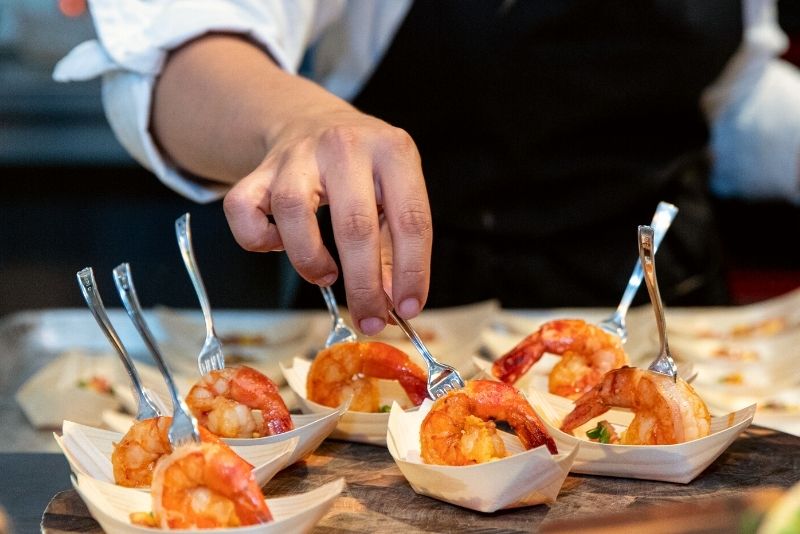 There's nothing quite like good fish and good tunes, and if you happen to be in Marco Island in March,you can sample both together.
This beloved festival celebrates the foods that have been a central part of the town since its founding, and it pairs perfectly with the abundant musical talent in the area.
The 3-day celebration started in 2008, and is now the largest single annual event in Marco Island, drawing in 10,000 visitors each year.
And for good reason; there are great bands and performers playing all throughout each day of the festival, and the food includes renowned local delicacies such as jumbo shrimp and stone crab.
On top of all that, there are plenty of arts and crafts vendors to keep you entertained, as well as a Kids Zone for younger visitors.
A one-day pass costs $10, and a pass for the whole weekend costs $16.
This is an ideal weekend trip if you'd like to try some delicious, fresh seafood while listening to talented musicians.
6 – Relax on South Marco Beach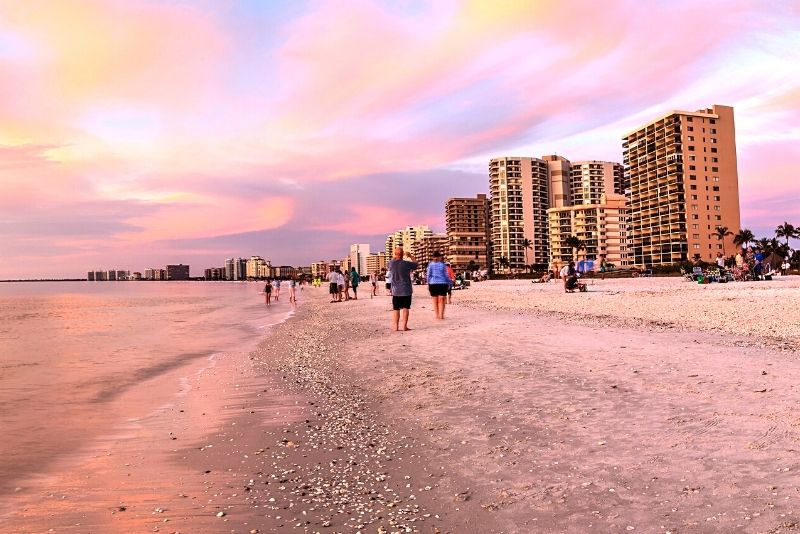 No, it's not that South Beach. This is a much more mellow option for those looking to  enjoy the region's warm, clear waters and pristine shoreline.
It's also one of the only public beaches in town, making it a nice option for tourists and families.
Open all year-round from 8:00 a.m. to sunset, the park offers a classic Floridian experience that's easily accessible from town.
Yet despite its central location, South Marco Beach tends to be uncrowded, offering relaxed views of the city skyline and the water in equal measure.
Stroll down the wooden boardwalks to vast stretches of sea, where you can swim, sunbathe, or just watch the world go by.
7 – Get creative at Marco Island Center for the Arts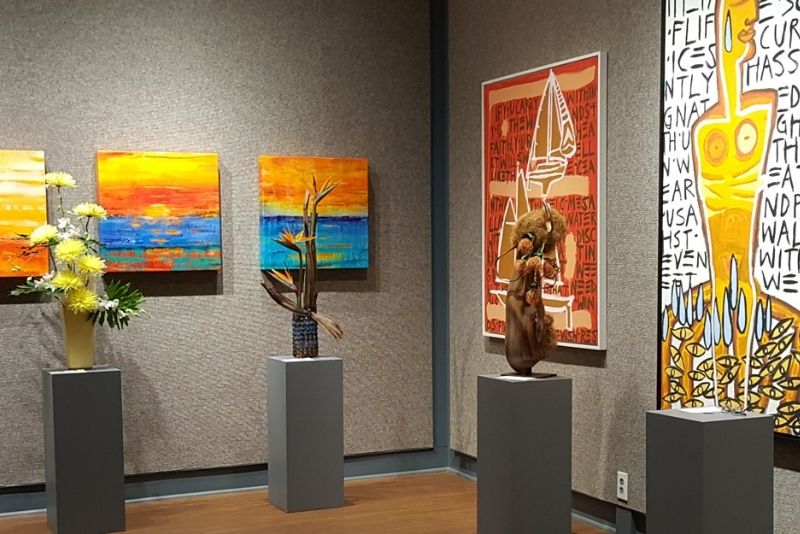 If you're more of the gallery-going type, you'll find plenty to enjoy at the Marco Island Center for the Arts.
Opened in 1969, the center combines top-notch art with a variety of community programs.
The exhibits rotate frequently, and explore a variety of themes ranging from color palettes to abstract expressionism.
If your creative side is inspired by what you see in the galleries, the Center regularly hosts art classes for all ages and abilities.
Stop by to see the latest pieces, then practice the mediums yourself. Thanks to the wide variety of instructors, you can try your hand at such diverse styles as ceramics, fine art, or drawing.
And be sure to check the calendar before you go; the Center hosts several popular annual events, including a gala, a golf tournament, and a wine tasting and auction.
There are also smaller activities throughout the year, such as lectures and gallery openings.
Whether you want to make art, look at it, or both, the Center for the Arts has you covered.
8 – Go sightseeing at Cape Romano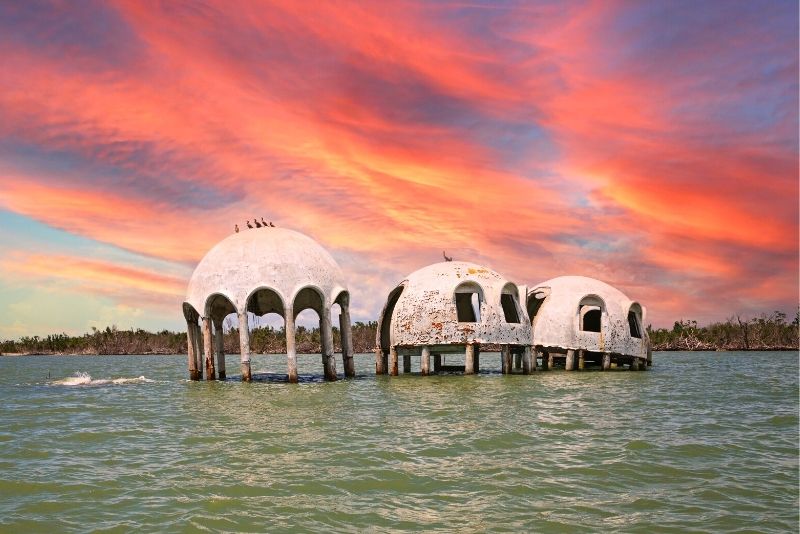 Sightseeing is one of the best things to do in Marco Island, and Cape Romano is especially well-known for a place that will evoke your inner sci-fi nerd: the Cape Romano Dome Home.
Jutting out of the water, these battered but beautiful domes make a powerful impression. And their backstory is interesting, too.
The six white, interconnected structures, perched on stilts over the water, were originally built as a vacation home in 1982.
Back then, they were actually standing on a small island.
But over the years, erosion washed away the sand, leaving the home stranded in the middle of the water.
Although it was built to be weather-resistant, the owners still had to leave the home in the early 1990s due to hurricane damage.
The domes have stood empty ever since, weathering the sometimes tumultuous coastal seasons, and creating a striking portrait for visitors.
Gliding past the property by boat, you'll feel like you're visiting another world.
Along the way, you'll pass through the famed Ten Thousand Islands region and get even more opportunities for wildlife viewing.
For an especially delightful day, pair your dome house tour with one of the dolphin-watching ones.
9 – Experience birdwatching at Rookery Bay National Reserve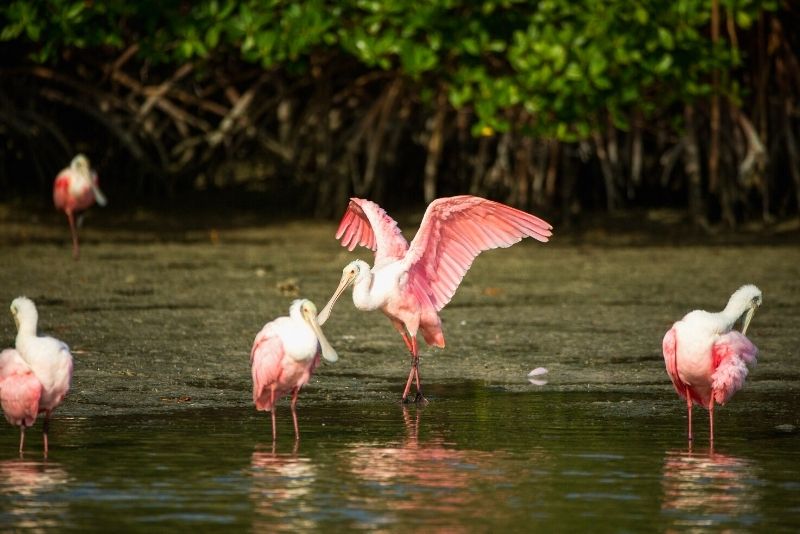 Like the Everglades area to the south, Marco Island is an avian paradise.
Rookery Bay National Estuarine Research Reserve is a particularly good spot to go if you want to see a wide variety of birds, including herons, Roseate Spoonbills, and migratory flocks from both of the Americas.
There are also numerous sea turtle nests in the area, as well as thriving populations of sharks.
The reserve is part of a massive conservation project that spans from the Everglades all the way up to Naples.
Its 110,000 acres provide a glimpse into some beautiful and unique habitats, including the estuarine system, where freshwater and saltwater meet.
Unsurprisingly, animal-watching is the big attraction here, but you can also kayak, camp, or visit the education center to learn from some of the many scientists that work in this intricate ecosystem.
And best of all, your visit supports conservation efforts!
10 – Try Paddle-boarding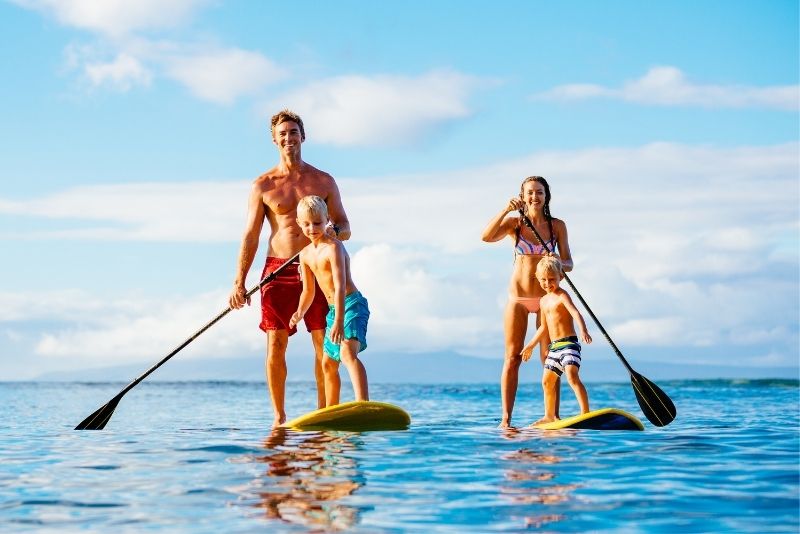 Want to explore the water by your own power?
Try taking a trip on a paddleboard.
Even if you're new to the sport, it's easy to learn, and these sturdy, steady boards are a great way to get further out into the water.
Navigate the gentle waves, strengthen your muscles, and enjoy the scenery at your own pace.
If you want to take a board for a spin, Paddle Marco offers hourly, daily, and weekly rentals, as well as guided tours through the mangroves or past sandbars and barrier islands.
11 – Kick back at Frank E. Mackle Park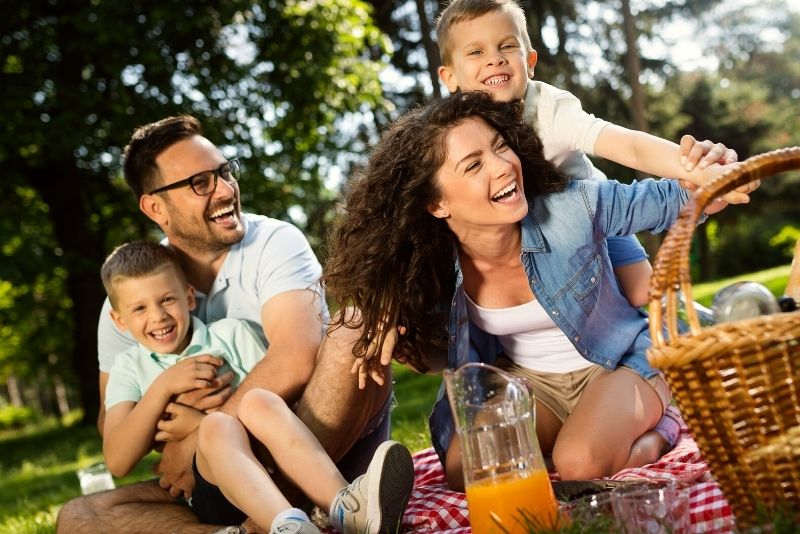 Visiting local parks while on vacation can be a great way to experience the community on a deeper level.
And if it happens to be a lovely scenic spot, all the better.
With a variety of athletic options and plenty of room for picnics, Frank E. Mackle Park is a relaxing place to spend some time between events.
You can try your hand at anything from shuffleboard to bocce ball, and for younger travelers, there is a nice playground and fountains to splash around in. You can even go fishing at the nearby piers!
The park is open every day from sunrise to 9:00 p.m.
12 – Take a day trip to Everglades National Park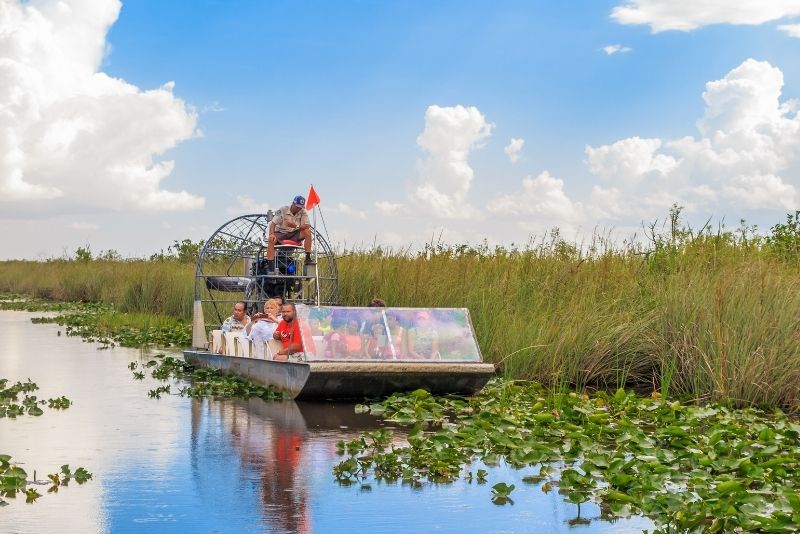 In this part of the state, the pull of the Everglades is unavoidable.
Luckily, there are lots of fun day tours from Marco Island that offer a glimpse into this wild, wonderful land.
One of the rarest and most crucial landscapes on Earth, the Everglades offer incredible opportunities for exploration and nature-watching.
Its thousands of plant and animal species – including alligators, manatees, orchids, and cacti – demonstrate the area's unique blend of temperate and tropical regions.
When you enter the park, you are transported to an otherworldly landscape of tropical wetlands, wild beaches, and the famous sawgrass habitat.
These dense fields are rooted in the water, and offer breathtaking views of the Florida marshes.
Be sure to take one of the iconic airboat tours for a better view of this unique ecosystem. You'll almost certainly spot some gators!
One important thing to note: There are three different entrances to the Everglades, so if you're coming from Marco Island, your closest option is the Gulf Coast Visitor Center in Everglades City.
13 – Go kayaking around town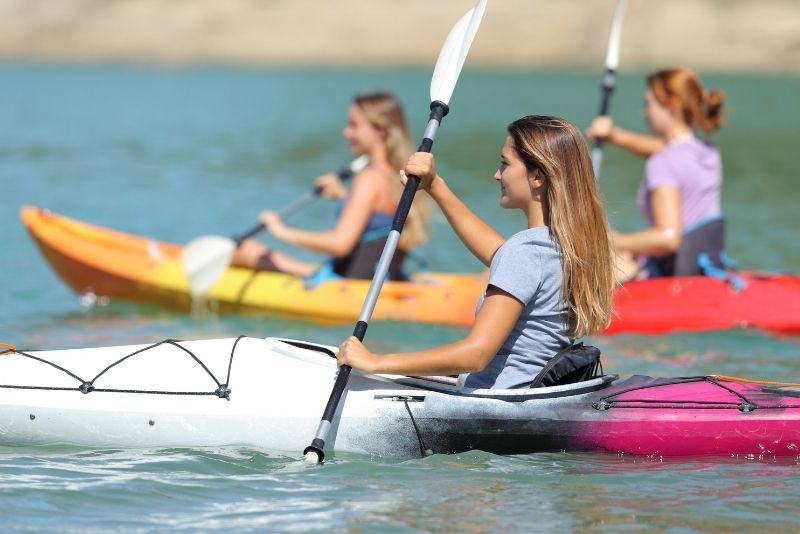 Another great option for those looking to enjoy the waterways around town is to rent a kayak.
Much like paddleboarding, kayaking is easy to learn, and offers a lot of opportunities to explore secluded areas at your own speed.
Hop in a one or two-person boat, pick up your paddles, and start sightseeing!
There's nothing like gliding silently through a thicket of mangroves, watching nature act out its joys and dramas all around you, or heading out to quiet beaches in search of the best shells.
If you want a more comprehensive experience, there are some great tours available with local guides, whose extensive knowledge of the region's ecosystems make for a memorable journey.
14 – Sip and sightsee with Marco Pedal Boat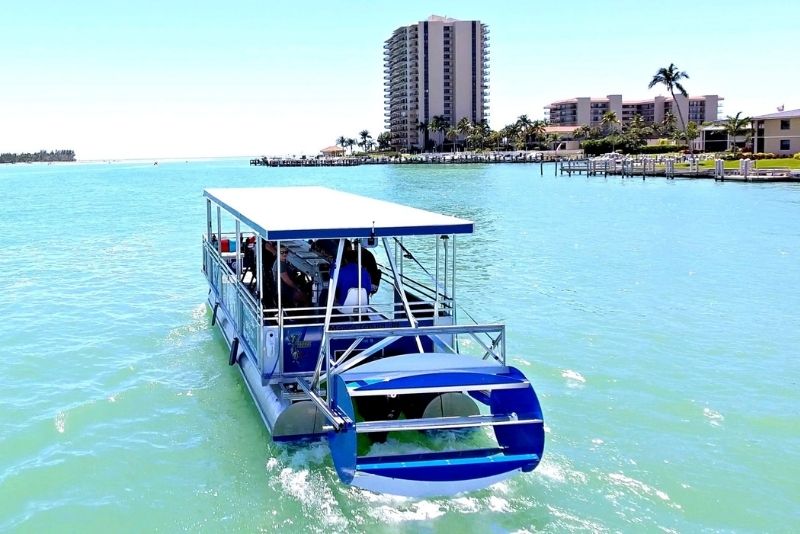 For a fun and distinctive group outing, give pedal boating a try!
Pedal bars – where guests pedal a moving bar through the streets while enjoying their beverages – have become quite popular in recent years, and naturally, water-loving Marco Island had to make an aquatic version.
When you go sightseeing with Marco Pedal Boat, you aren't just getting some great views of the surrounding area (although those are pretty much guaranteed).
You also get to enjoy the drinks and snacks of your choice (tours are BYOB), as well as great music and a relaxed, cheerful atmosphere.
And to top it all off, you get the fun of powering the ride yourself!
As the paddle-wheel in the back churns through the water, you can take in the scenery and chat with fellow guests.
It's a delightful experience, and one of the more unique things to do in Marco Island.
Tours depart throughout the afternoon, and there's also a sunset option if you want to ring in the evening in style.
15 – Enjoy the scenery in Ten Thousand Islands National Wildlife Refuge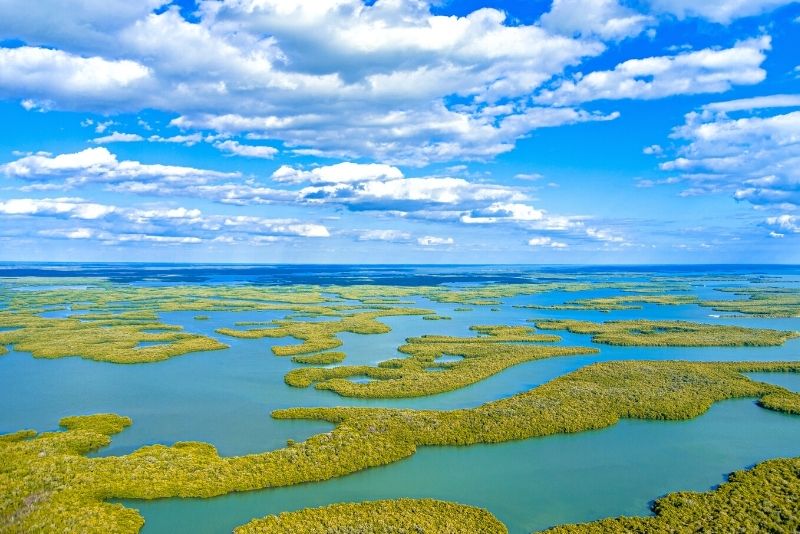 While many excursions pass through Ten Thousand Islands National Wildlife Refuge, the area is worth exploring in its own right.
Much like its famous neighbor to the south, the refuge hosts a wide variety of species in its forests and waters.
The ecosystem includes brackish marshes, tropical hardwoods, and sections of the largest mangrove forest in the U.S.
Unsurprisingly, this environment offers some prime wildlife viewing opportunities.
It's a particularly good spot for sea turtles, with three species – Kemp's Ridley, Atlantic loggerhead, and green – calling the area home. If you visit in the summer, you may catch a glimpse of loggerheads building their nests.
The refuge can be explored by non-motorized boat, by bike, and on foot.
From October to April, primitive camping is available on the outer barrier islands.
Mix and match these options to get a full experience of this lush, well-preserved land.
16 –  Sit or sail at Caxambas Park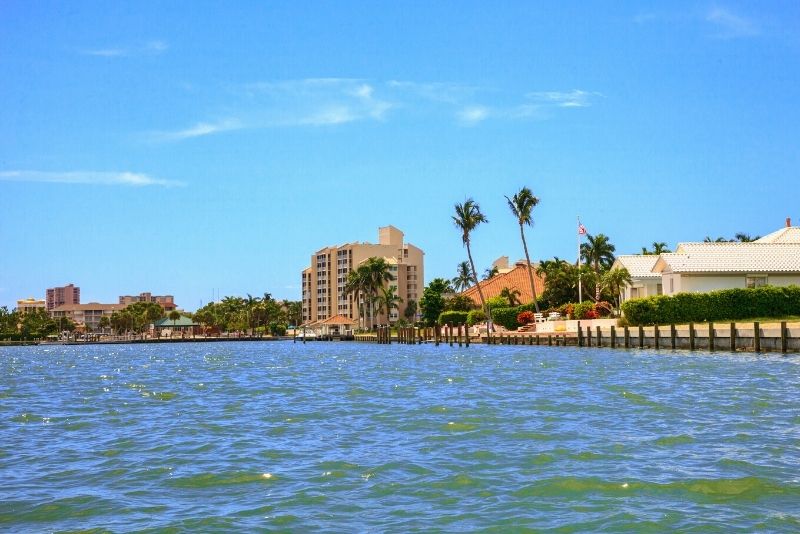 Another wonderful community space, this shoreside park offers great options for sailing and relaxing.
The water entryways are a great launching point to explore the Gulf or Ten Thousand Islands by boat. Whether kayaking through the marshes or sailing out on the open water, you can start a great water-based adventure from the access point.
You can also stroll around the four acres adjacent to the marina, or just grab a snack and watch the world go by.
If you're looking for things to do in Marcos Island that are still entertaining, but a little more low-key, Caxambas Park is well worth visiting.
Caxambas Park is open every day from 7:00 a.m. to dusk.
17 – Go on a shelling tour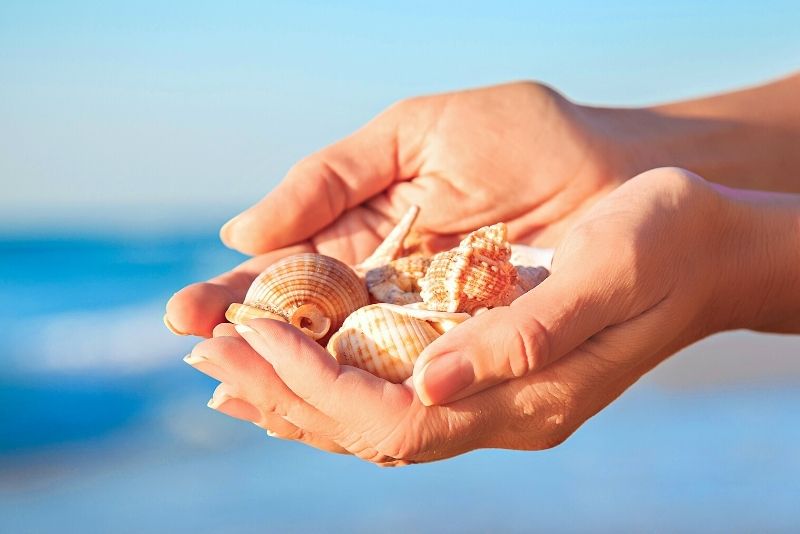 These are often included as part of a package with other tours, but shelling is well worth a trip in its own right.
The constantly shifting tides provide a steady supply of items to be found, from graceful sand dollars to the iconic conch shells.
Many tours offer at least a few hours to explore, and come with a knowledgeable guide who can tell you more about the creatures that once lived in these decorative shells.
There is also something of a treasure hunt aspect – you have to be alert and watchful, carefully combing through the sand for your prize.
Popular locations for shell tours include neighboring Kice Island, on the southern side of town, or Cape Romano, where you can explore the shores after visiting the famous abandoned domes.
Wherever you go, you've got a great chance to score some amazing nautical souvenirs!
18 – Spend the day at Keewaydin Island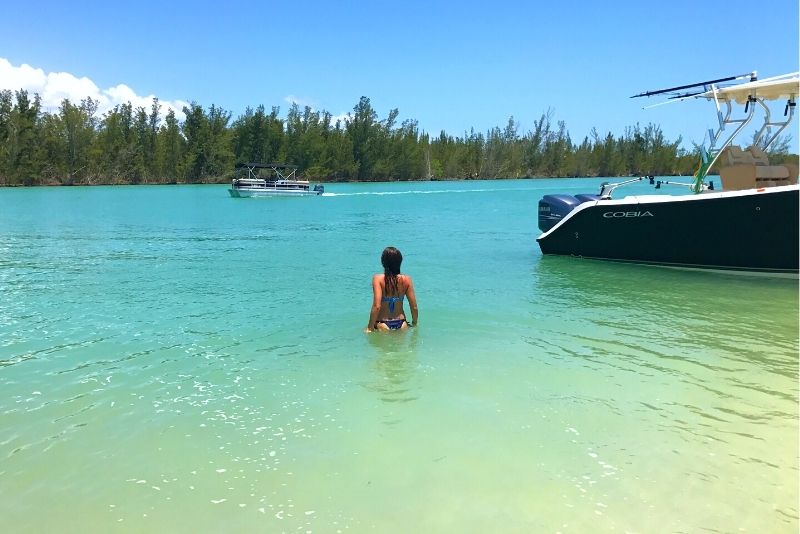 Take a day trip to this nearby slice of paradise for a relaxed alternative to city beaches.
Located between Naples and Marco Island, Keewaydin is considered a "barrier island" – largely undeveloped, with eight miles of sparkling, quiet beaches to walk on.
The island is only accessible by boat, either on tours or on a rented vehicle.
Do keep in mind that part of its pristine nature means less amenities than some of the beaches in town – there are no restrooms, and only one "burger barge" that frequently anchors to sell concessions.
But it's well worth it to spend some time in such a tranquil, gorgeous place.
Keewaydin also welcomes dogs, as long as they are well-behaved and kept on a leash.
The Hemingway Water Shuttle runs to and from the island seven times a day, so grab your pup and hitch a ride!
19 – Hit the green at Marco Golf And Garden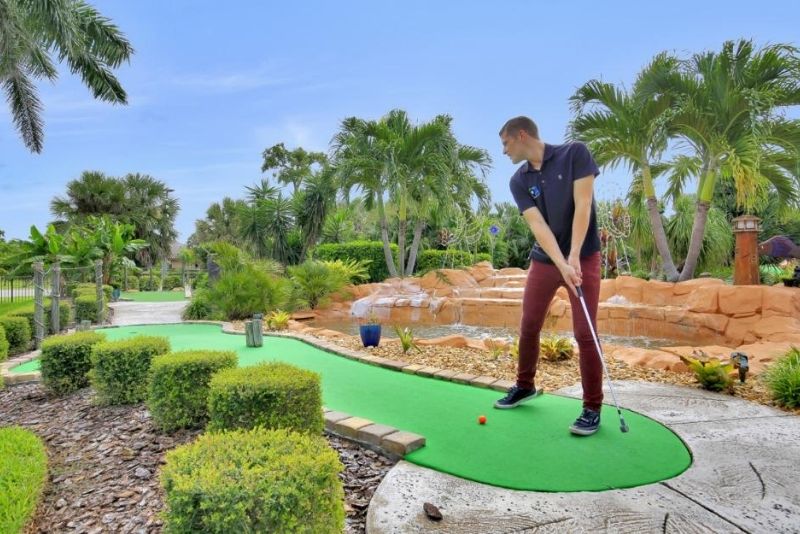 Let's admit it: mini golf never stopped being fun.
And while the deliberately tacky ones can be quite entertaining, there's something delightful about playing this iconic game in a slightly classier atmosphere.
Enter Marco Golf & Garden, where you can tee off surrounded by some beautiful bits of nature.
The landscaping is worth a trip in its own right, with lush tropical gardens surrounding the course. With swaying palm trees and perfectly arranged succulents, it's little wonder that the course has earned several landscaping awards.
But it also offers some of the more traditional amenities, like water hazards and fun little decorations throughout the course (keep an eye out for the lighthouse!).
With a variety of holes offering unique challenges, this course is a great way to spend a few hours.
It's also right near the Hilton Resort and Spa, and not far from the beach, making it easy to fit into a full day of activities.
20 – Take a bike tour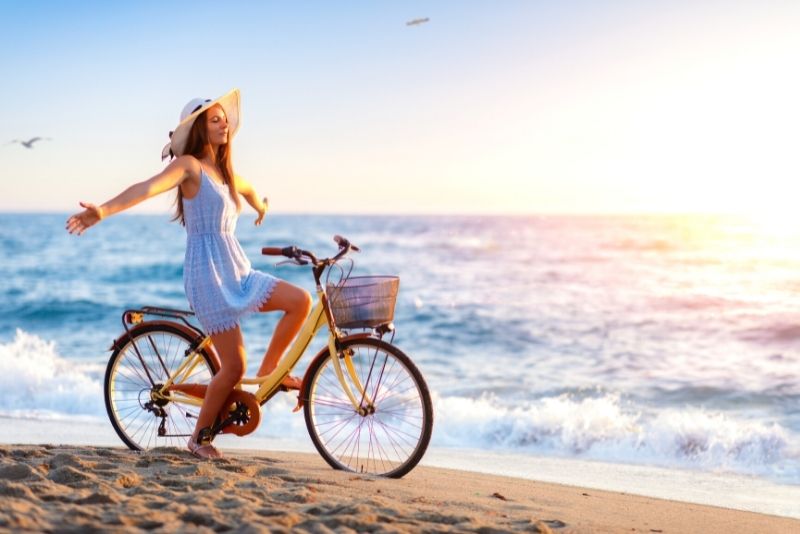 Sure, there's lots to see by water in this area. But how about a tour by land?
Bikes offer a leisurely, convenient way to see the community. No hard uphills or speedy lanes here; it's all about cruising around and taking in the sights on two wheels.
For a comprehensive trip around the area, check out Sunshine Bike Tours.
Run by a fourth-generation local, the ride covers several fascinating aspects of the region, from its natural wonders to its architectural gems and active boat culture.
Over the course of a few hours, you can see just what makes this area so special, and learn some fun facts along the way.
Tours depart twice a day, and are easily reachable from most of the hotels in town.
Easygoing and informative, a bike tour is a great way to explore Marco Island.
And if you enjoy your trip, pop into one of the several bike rental shops around town and pick up your own set of wheels!
21 – Go on a day trip to Naples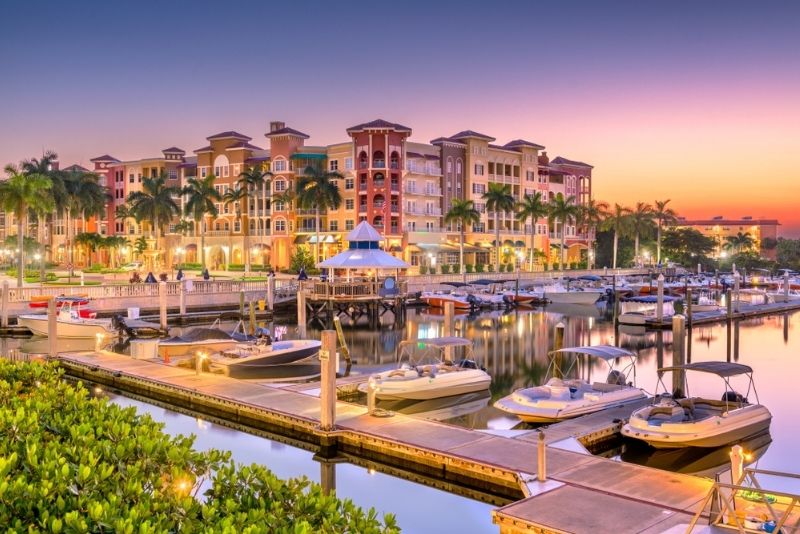 There are certainly plenty of things to do in Marco Island, but the nearby cities offer lots of entertainment as well.
Naples, the closest, is a great place to go and spend the day.
It's only a 30-minute drive, and has tons of activities for travelers to try.
Whether embarking on scavenger hunts, relaxing at the spa, or flying overhead in a rented plane, there are heaps of options for a city day that's relaxing, adventurous, and everything in between.
For more ideas of exciting activities, check out our list of fun things to do in Naples.
22 – Rent a boat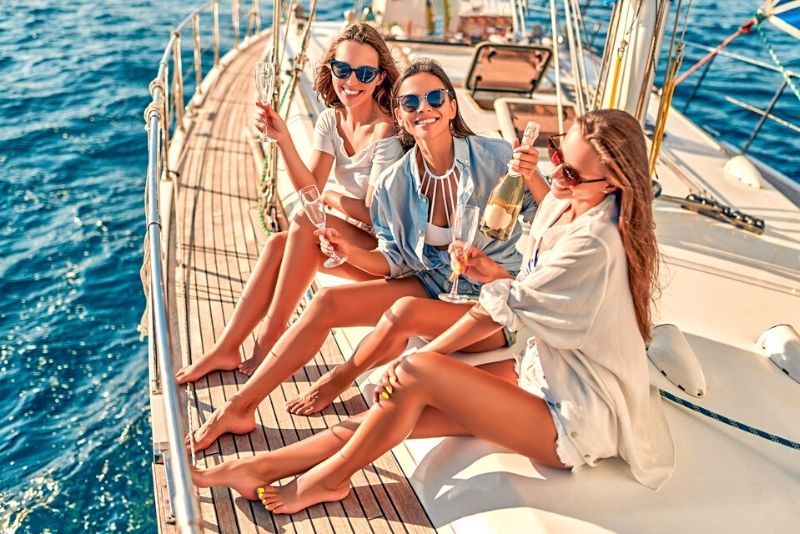 Sure, guided boat tours are great, but what about tapping your inner sailor and renting a vessel of your own?
Take to the sea with friends and family, and spend some time on your own personal cruise.
Unsurprisingly, this nautical town has plenty of options for the would-be renter.
Click & Boat offers a massive range of options for rentals by the hour.
You can get a standard five-passenger boat for a casual afternoon out with friends for $50 an hour, or go all out and pilot a yacht for a cool $1000 an hour.
You can choose to pilot the boat yourself, or hire a USCG-licensed captain to join you.
Other local options include the Rose Marina, which offers rentals for groups of up to 10, and Gator Boat Rentals, which specializes in long-term pontoon rentals.
If you'd like to spend a day – or even a week! – checking out the sea in style, now's your chance.
23 – Try delicious food at waterfront restaurants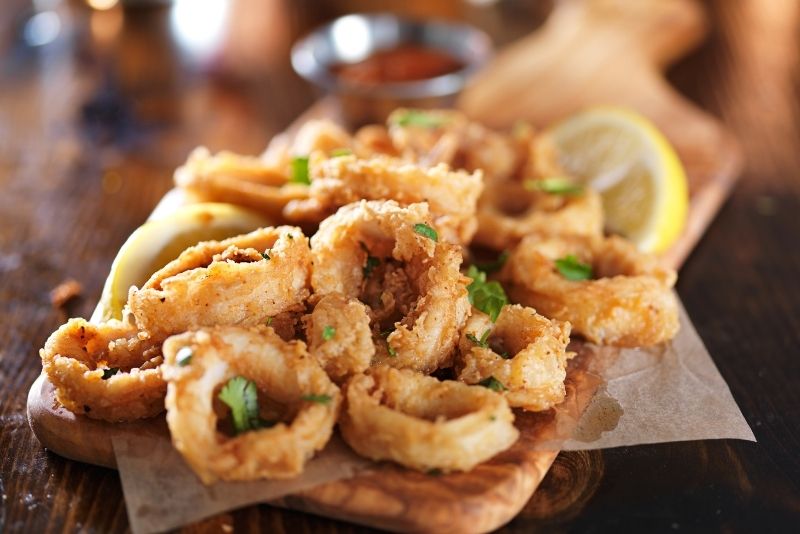 Of course, all of that boating and paddling and beach time is likely to make you hungry.
And what better way to enjoy the town's beachy atmosphere than with a leisurely meal at a waterfront restaurant?
Unsurprisingly, Marco Island has tons of fun and classy eateries along its piers.
As the name suggests, the Sunset Grille is a fantastic option for those looking to wind down the evening with incredible views, gourmet dining, and the option to watch world-class sports on the numerous widescreen TVs.
For a dash of history with your seafood, stop by the Snook Inn.
A local fixture for over 30 years, they offer dockside service and frequent live music performances.
And for some good, laidback fun, sample the menu at the Dolphin Tiki Bar & Grill.
With heaps of tropical cocktails and seafood specials, it's a great place to kick back and mingle with locals and fellow travelers.
Food and fun go hand-in-hand in Marco Island.
24 – Shop at the Marco Island Farmer's Market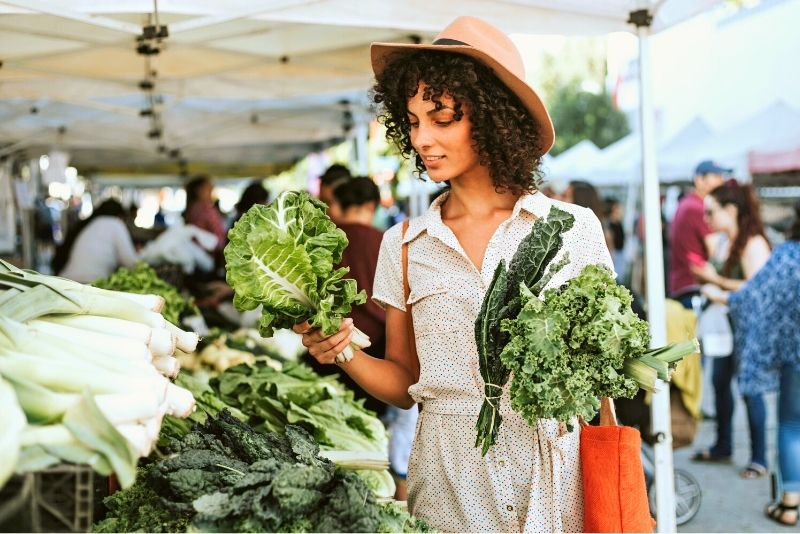 If you want to complement those delicious restaurant meals with some equally scrumptious local produce, be sure to stop by the local farmer's market.
It runs every Wednesday from November to April, 7:30 a.m. to 1 p.m., and takes place in Mackle Park.
You can easily spend an afternoon wandering from stall to stall, trying local delicacies and people-watching.
From fresh produce to jellies, cheeses, pickles, and olive oils – all grown and/or made by the proprietors – a whole banquet awaits you.
You can also admire some handmade jewelry, pick up a bouquet of fresh flowers, or pick up a quick meal from one of the many food trucks.
You can even score some delicious baked goods for your dog!
Please note that the market does not allow plastic bags; you may bring your own reusable bag, or purchase one when you get there.
25 – Take a sunset cruise on the Marco Island Princess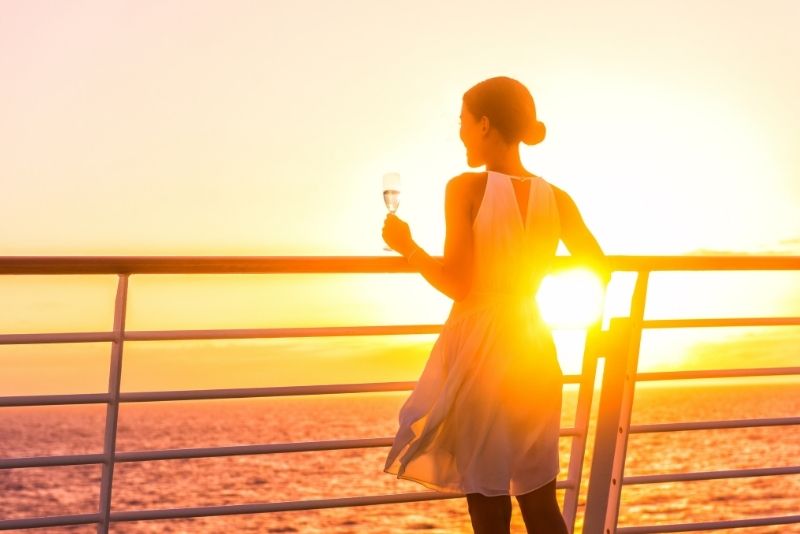 If you rent a boat in Marco Island, you can feel like a captain. But if you take the sunset cruise, you'll feel like royalty!
The Marco Island Princess, a 90' yacht, departs daily from the Rose Marina for a sunset cruise, complete with meals, a cash bar, and, of course, spectacular views of the water as the day slowly transitions to evening.
On your two hour trip, you'll have plenty of time to enjoy the scenery, watch for dolphins, and sample spectacular food.
They also specialize in weddings and other parties, so if you want to celebrate a big event in style, book an evening with the princess!
And if the sunset cruise leaves you wanting more, the Marco Island Princess also offers a Nature and History Lunch Cruise in the afternoons.
26 – Go Fishing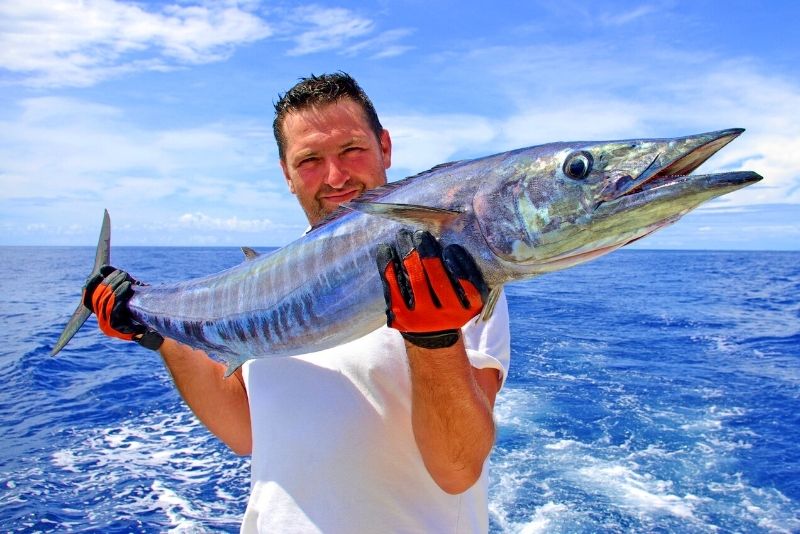 If you'd like the chance to catch your own seafood, you may be in luck.
Unsurprisingly for such a water-focused area, there is a lot of excellent fishing in and around Marco Island.
Fishing charters are available for half or full days, and offer a broad variety of excursions.
You can sail around closer to the islands for a chance at catching some inshore species, or comb the rivers and creeks for freshwater specimens.
There are even some tours that will take you out fishing at night – a unique way to see the water and its residents!
There are plenty of options for families and small groups, and each trip comes with a qualified captain that knows the area well.
This is a great way to experience the beauty of the environment, while learning more about some of its local creatures in the process.
Southern Florida is renowned for its angling options, and now is your chance to get in on the action.
Best of all, you might end up catching some dinner!
27 – Try some new water-sports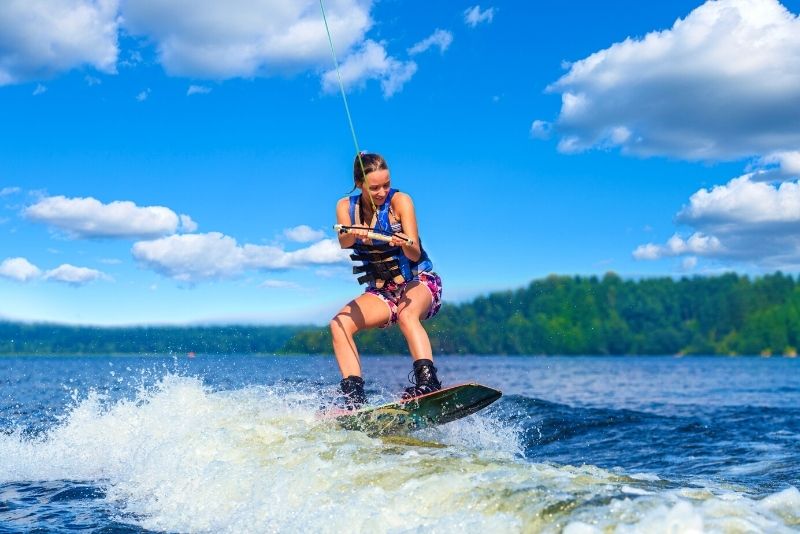 For the aquatic adrenaline junkie, there are countless things to do in Marco Island.
Tap your inner athlete and try out a whole range of fun, thrilling adventures.
Breakwater Adventures offers a range of classes and experiences for those looking to give water-sports a whirl.
Tubing, where participants lay on a large inner tube and get towed at high speeds behind a boat, is particularly popular.
This is an excellent option for anyone, but especially for families. Kids will love the feeling of bouncing over the water, the wind and ocean spray in their face.
For an even more high-adrenaline experience, try one of Breakwater Adventures' wakeboarding rentals.
Wakeboarding is something of a mixture between water skiing and snowboarding; participants stand upright on a board and hold onto a cord, while the boat takes them on a wild and wonderful ride through the water.
You can book a few hours of instruction before hitting the sea, or combine the adventure with another excursion, such as dolphin-watching.
Flying behind a boat, you'll experience the water in a whole new way!
28 – Golf at Island Country Club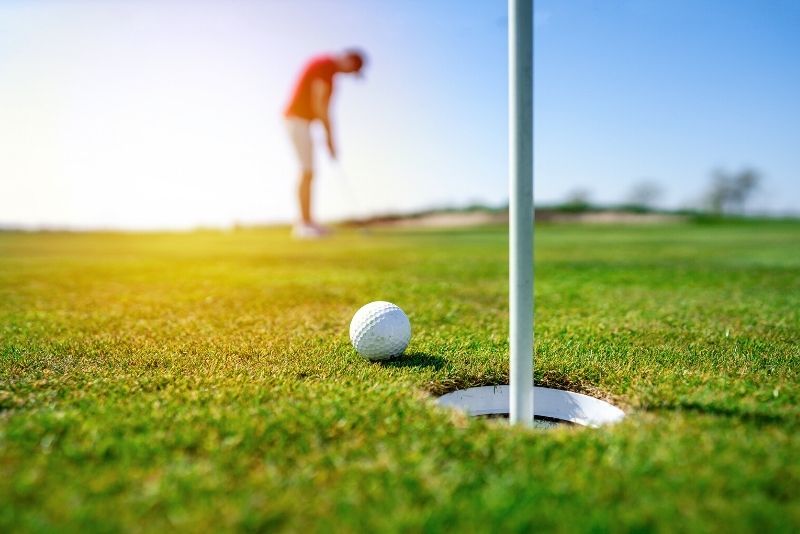 If mini-golf leaves you wanting more, give the links at Island Country Club a try!
This is the only 18-hole golf course in Marco Island, and with well-designed holes, splendid scenery, and excellent service, it offers a quality tee off experience.
Be sure to sample some delicious food at the onsite restaurant, or enjoy some of the many events offered throughout the year.
If you're looking for a great way to spend the day in town, grab some clubs and hit the green!
29 – Sip a beverage at a beach bar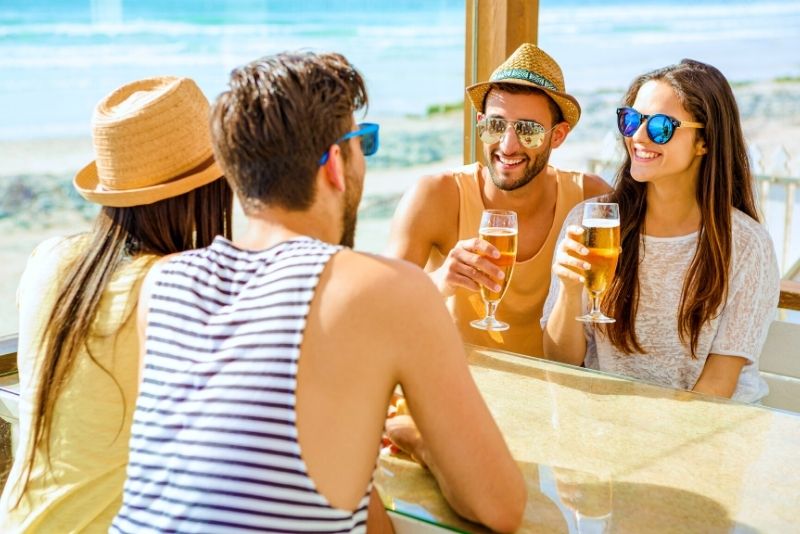 If you're near the land of Jimmy Buffett, it seems almost criminal not to indulge in a frozen concoction.
But even if you're not a margarita fan, there are plenty of beachside bars in town that offer a great atmosphere and excellent drinks.
The aforementioned Sunset Grille has both outdoor and indoor bars for patrons to enjoy, while the JW Mariott Marco Island Beach Resort has not one, but two distinct venues for visitors.
For unique drinks, Caribbean-focused meals, and fire dancers (more on that in a moment), stop by Quinn's on the Beach.
For the full outdoor beach bar experience and some quality Indonesian food, try Kane Tiki Bar.
Another great hotel-based option is The Deck at 560.
Located at the Hilton Marco Island Beach Resort and Spa, it serves organic meals alongside top-shelf drinks, and boasts excellent views of the beaches and mangroves.
There are few better ways to spend an evening than by enjoying a panoramic view of the Gulf.
30 – Watch an incredible fire dancer show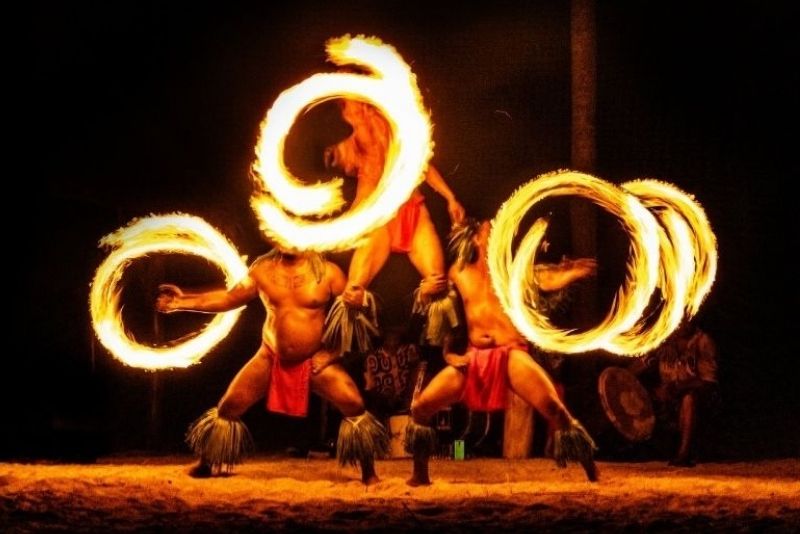 Alright, back to the fire dancers.
Although they're more commonly associated with Pacific islands, you can see a top-notch fire dancing show every evening right here in Marco Island.
As part of a celebration of the sunset, the JW Marriott hosts this unique and exciting performance.
Guests can witness the amazing stunts and artistry of a tradition going back thousands of years.
The show is a wonderful way to cap off an evening at the Marriott, which embraces the laidback and charming beach atmosphere of the area.
Enjoy a leisurely walk as the sun sinks out of sight, dousing the scenery in gold.
Then head over to Quinn's for some delicious drinks and fresh seafood, and watch the talented, daring performers usher in the night with acrobatics, dancing, and, of course, perfectly choreographed routines with fire.
It's one of the most interesting (and entertaining!) things to do in Marco Island, and it's sure to be a memorable part of your evening.
31 – Try some new beers at Marco Island Brewery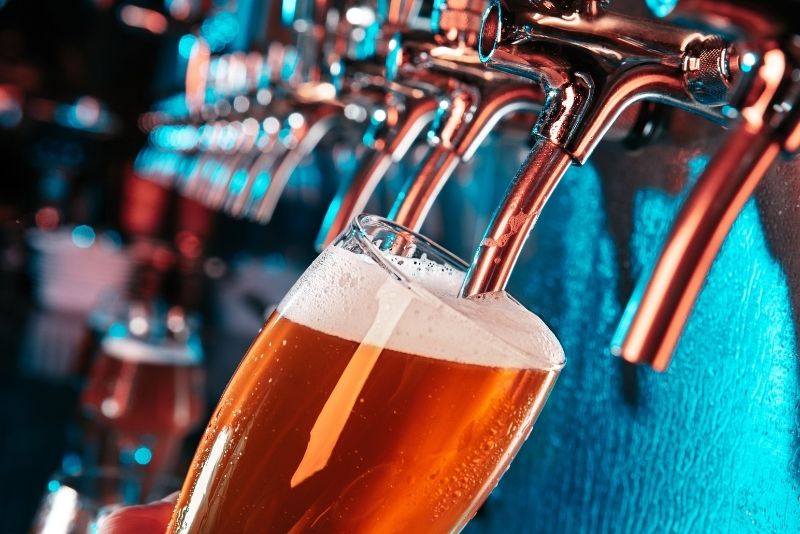 If you're a craft beer fan looking to try some new beverages in a classic brewpub setting, the Marco Island Brewery got you covered.
A longtime fixture in the area, the brewery prides itself on its friendly setting and range of menu options.
The main focus here, of course, are the beers; they offer a variety of quality brews from around the world, often featuring unique flavors like Watermelon Dragonfruit or Maple Bacon.
But they also offer a comprehensive menu of freshly sourced foods, such as burgers, sandwiches, pizza, and, of course, seafood.
And if you need your sports fix, this is another great place to get it; with over 40 TVs, there's no shortage of spots to watch the game.
For a relaxed meal with friends or a chance to sample some quality craft drinks, the brewery's got you covered.
Where to stay?
No vacation is complete without a stay at a nice hotel, and Marco Island has plenty to choose from.
Try the Holiday Inn Club Vacations Sunset Cove Resort, the Hilton Marco Island Beach Resort & Spa, the JW Mariott Marco Island Resort & Spa, or the Olde Marco Island Inn and Suites.
Where to next?
Pop up to nearby Naples (half an hour north) for some excellent tours, scavenger hunts, waterparks, and more.
Or head another half an hour north for museums, murder mysteries, pirate cruises, and ball games in Fort Myers and Cape Coral.
Do you love animals and nature? Drive directly south to catch an airboat tour through the iconic landscapes of the Everglades.
A couple of hours to the east, you can enjoy the music, art, and infamous beach vibes of Miami. With great beaches, creative tours, and a thriving nightlife, this is the place to go for some of those big-city vibes.
And of course, if you head even further south (another hour from Miami), you'll soon hit the Florida Keys.
Not for nothing is this region called "The Paradise Coast," and little Marco Island certainly fits in with the sun and fun vibes. With small-town charm and a range of vacation activities, it offers the whole package, as well as easy access to some of Southern Florida's biggest attractions.
Whether you want to connect with nature, explore the water, or just relax with some excellent drinks and cuisine, this town makes for an excellent getaway.
Explore the charms of the southernmost tip of the continental United States, and kick back in a fun, funky island atmosphere.