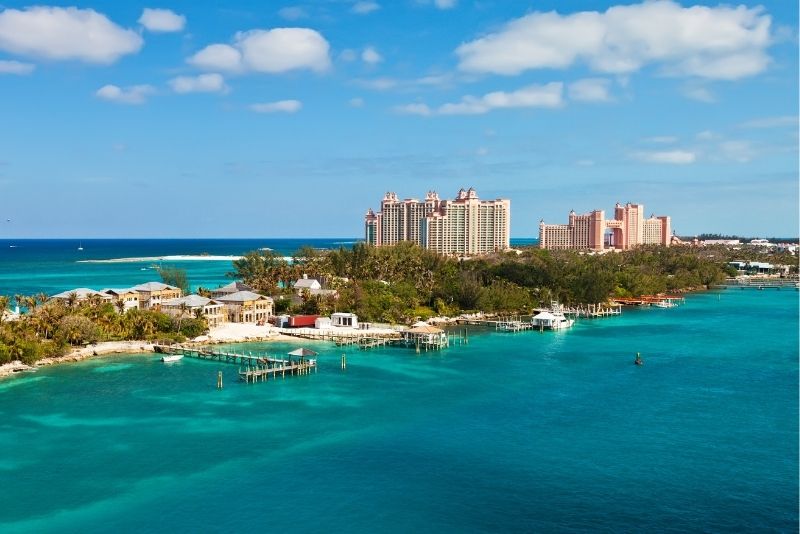 The Bahamas, located off the coast of Florida, is a group of stunning islands home to some of the whitest sand and clearest water you will ever see. From the capital of Nassau to the far off crooked island, The Bahamas has got to be on the bucket list of most travelers around the world.
Although famous for its water features, the variety of The Bahamas doesn't stop at surfing the waves. You can roll a cigar, taste local rum, snorkel through shipwrecks and even find yourself swimming with pigs (yes you read that correctly). There is an almost limitless amount of fun and unusual things to do in The Bahamas, just make sure to pack your waterproof camera.
Speaking of, this tropical destination is a photographer's dream… Fill your feeds with snaps of the iconic Pink Sands Beach, visit local markets and shoot scenes of colorful, fresh produce and locals on their daily route, or traverse through verdant rainforests and then on to ancient ruins.
Here's the best of what the islands of The Bahamas have to offer.
1 – Bathe in serenity at Pink Sands Beach on Harbour Island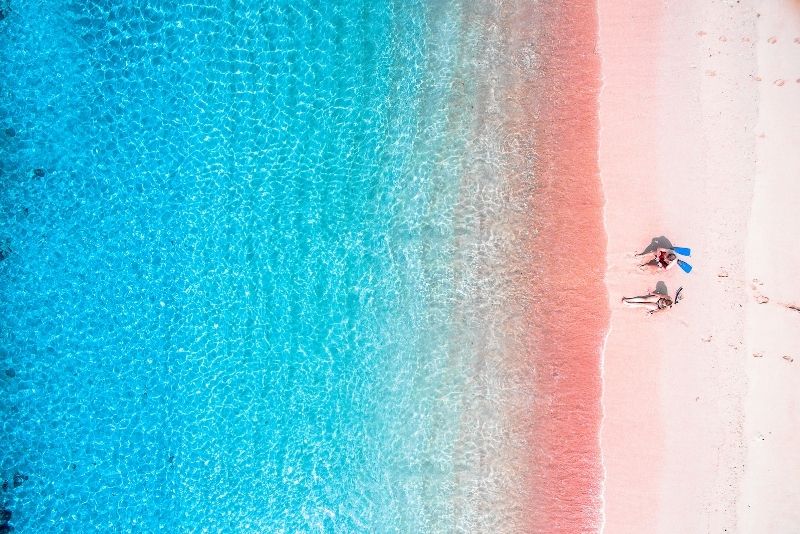 If crystal clear waters and rolling waves are your interests, be sure to take the time to get to Pink Sands Beach on Harbour Island.
True to its name, the sand does in fact have a rosy glow, creating the picturesque Caribbean paradise The Bahamas are famous for. Pink Sands is far less crowded than the more popular beaches and only a 30 minute flight from Nassau airport.
With a golf cart hire available to see the island and a great selection of restaurants with stunning views, a day on Harbour Island is sure to restore a sense of calm.
2 – Plunge the Caribbean depths with a snorkeling tour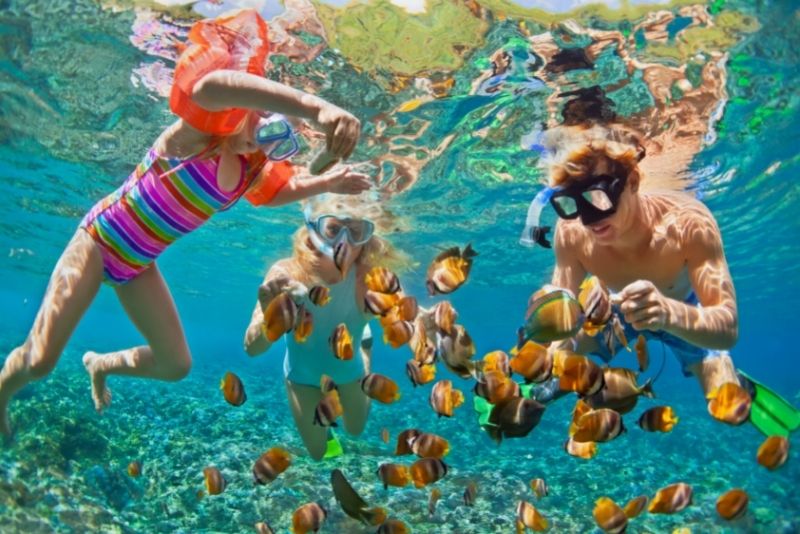 Make the most of The Bahama's stunning coastline and see the world on the other side of the water, with one of the many Snorkeling tours available throughout the country.
You can see the beautiful coral reefs with a scenic ferry ride on Pearl Island or test your sailing skills on a catamaran from Nassau.
If a short tour doesn't give completely satisfy your itch there's even a half-day historical tour from Nassau with plenty of snorkeling, sun soaking, and even a tasting of local chocolate.
3 – Escape with an Exuma day trip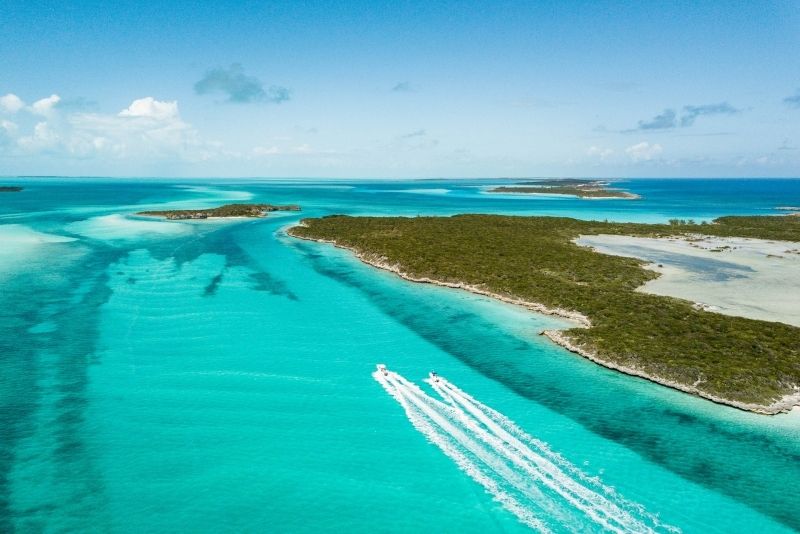 A perfect way to unwind, spend a day out in the peace and quiet in some of the best scenery The Bahamas has to offer.
A gentle eight-hour boat ride from Nassau will take you to the Exumas, home of (friendly) sharks and even swimming pigs. Be sure to pack nothing but a good book and a waterproof camera.
4 – Swash buckle your way through the Pirates of Nassau Museum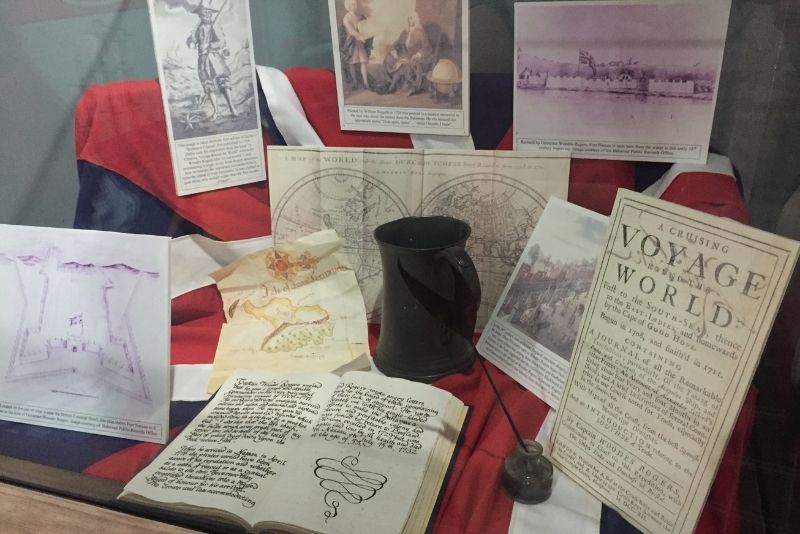 A great way to see the historic side of The Bahamas, visit the Pirates of Nassau Museum, located in Olde Towne Nassau, which contains many interactive exhibits suitable for any member of the family.
You can even test your pirate abilities with the Blackbeard-themed escape room, definitely not for the faint of heart!
5 – Swim with pigs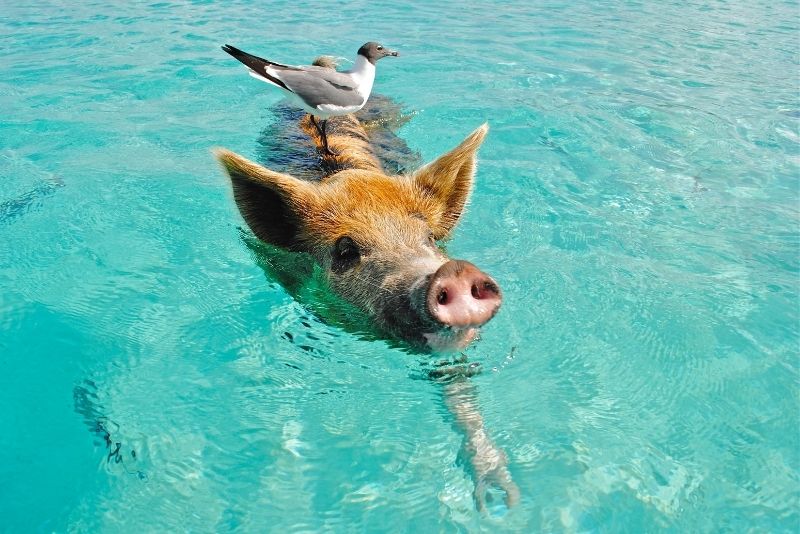 One of the quintessential things to do in The Bahamas is to meet the local wildlife. A scenic boat ride from Nassau will take you to Pig Beach in Big Major Cay, uninhabited by humans but populated by the famous swimming pigs.
No, they can't fly, but they will gladly join you in the water — a very good travel photo opportunity!
6 – Wander the Versailles Gardens of The Bahamas in Nassau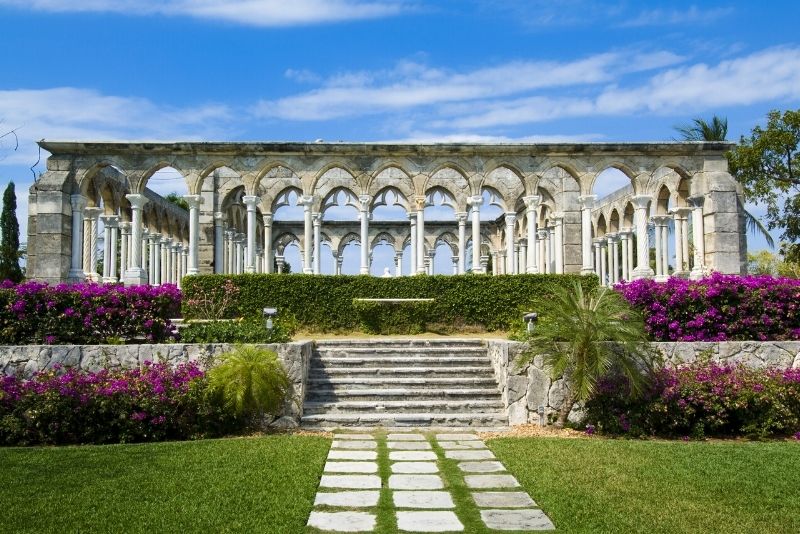 Wander through beautifully up-kept gardens beside an ancient monastery from the 1100s and get a taste of the French influence in The Bahamas.
Perhaps time to break out that sketchbook and bask in the shade and draw the afternoon away before visiting one of the many nearby French restaurants.
7 – Ride the waves on a boat tour
Of all the things to do in The Bahamas, one of the best for your camera roll will be to hop on a boat tour.
From scenic panoramas of the coastline to slow motion videos of your friends diving from the deck of a catamaran, these tours are sure to create some travel envy for your friends that stayed home.
A sunset dinner cruise from Nassau is available for the romantics, as well as fast-paced jet boats for the thrill seekers, as well as everything in between!
8 – Deep dive at Dean's Blue Hole in Long Island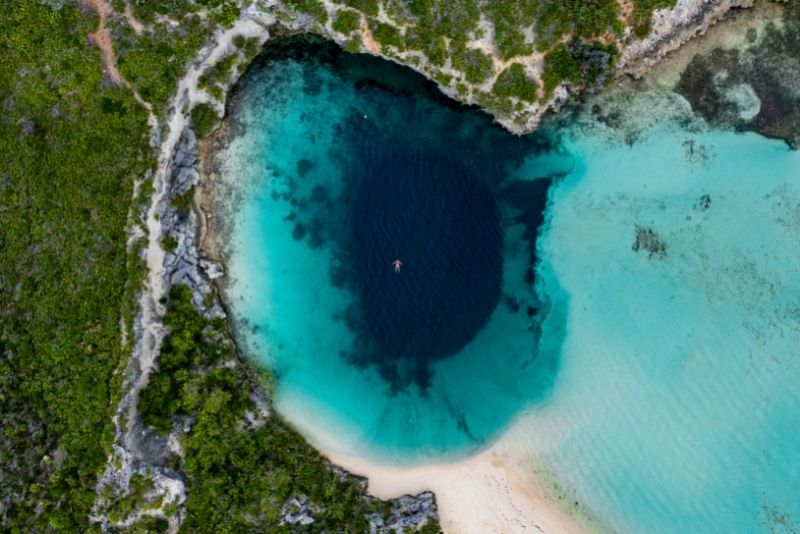 The second deepest blue hole (also known as a sinkhole) in the world is a must-see for photographers and amateur freedivers alike. Home of the annual free dive championship, there's even a free dive school for those with no experience.
Dean's Blue Hole is tricky to reach by water, but Bahamas Air Tours will get you there in no time. Time-saving aside, arriving by air will give you one of the most spectacular views around.
9 – Work up a sweat at Junkanoo Beach in Nassau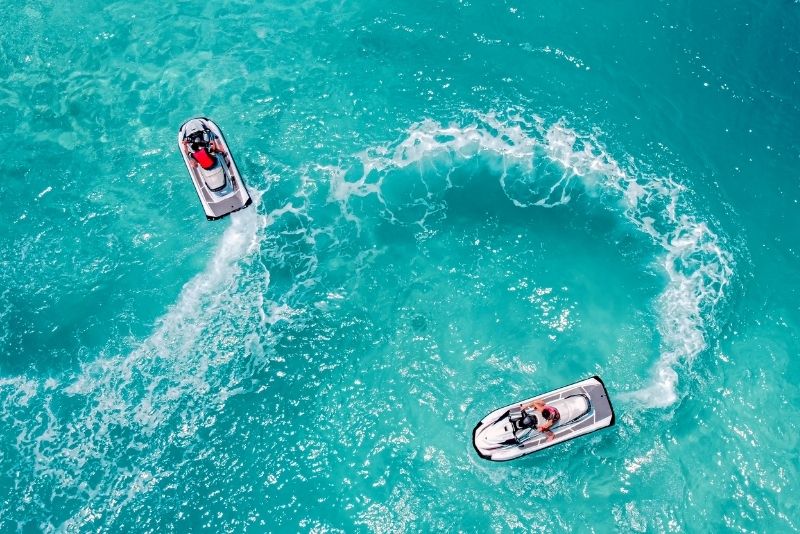 The perfect way to get your athletic fix in The Bahamas, go to Junkanoo Beach where the action happens. It's a short walk from the cruise ship port at Nassau.
Experience this beach with the all-day access to water sports equipment pass at the local water park — kayaking, beach volleyball, stand-up paddleboarding, you name it.
10 – Lookout over Columbus Point in Long Island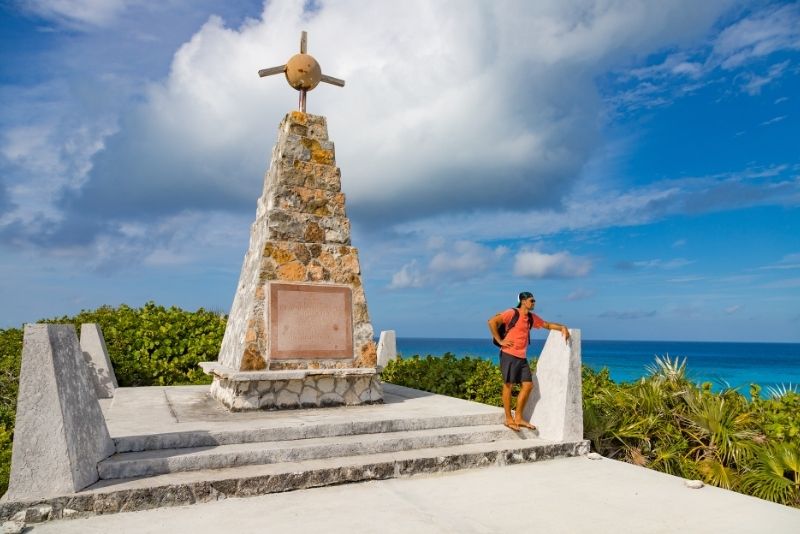 Take a walk along Long Island to Columbus Point to see some of the most expansive, panoramic views The Bahamas has to offer.
Getting there is a short plane trip from Nassau aiport (NAS) by carrier Bahamas Air. Travel light for the walk, and make sure there's a camera in your bag.
11 – Follow your taste buds on a food tour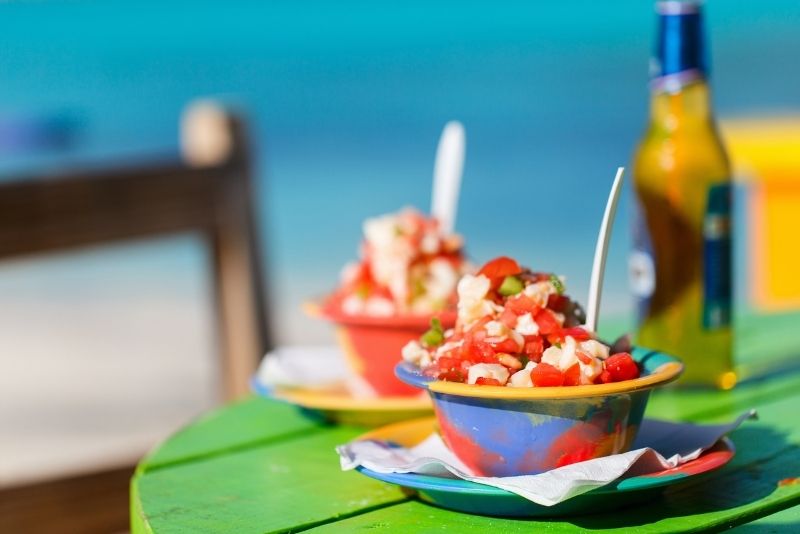 This one's for the foodies. No trip to The Bahamas is complete without making sure you've tasted a conch fritter or the local mac 'n' cheese.
In order to make sure you're getting the real experience, there's even a tour that takes you to six family-run restaurants and small businesses. You even get access to the recipes and get to see the chefs in action!
There's no better way to be shown the local Bahamian cuisine than by the locals themselves!
12 – Swim with the dolphins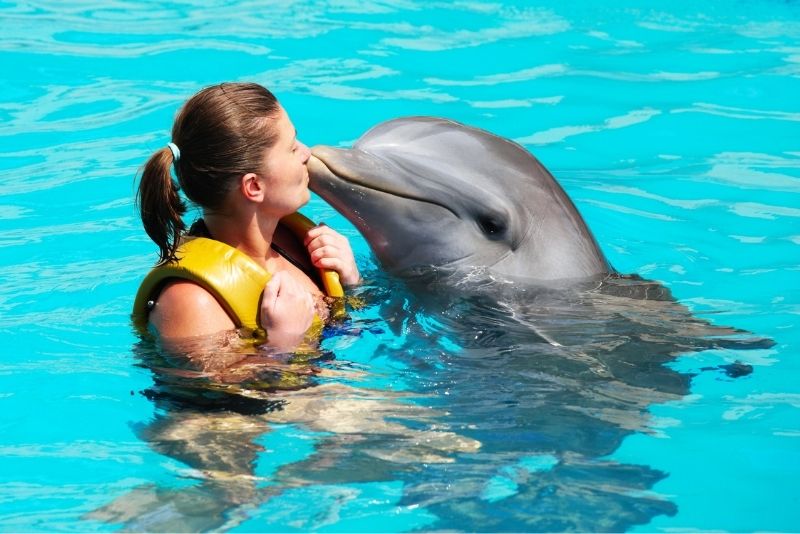 Even the dolphins know how incredible the water is throughout The Bahamas and there's plenty of opportunities for you to cross paths with them if you know where to look.
Dolphin Cay on Paradise Island is one of their favorite hangouts, not to mention that every time you visit, you're supporting the rehabilitation of their natural habitats!
You can also book a Dolphin Encounter tour on Blue Lagoon Island which will bring you right up close and personal with these beautiful sea creatures with various packages to suit every budget!
13 – Step back in time at the Nassau historical Forts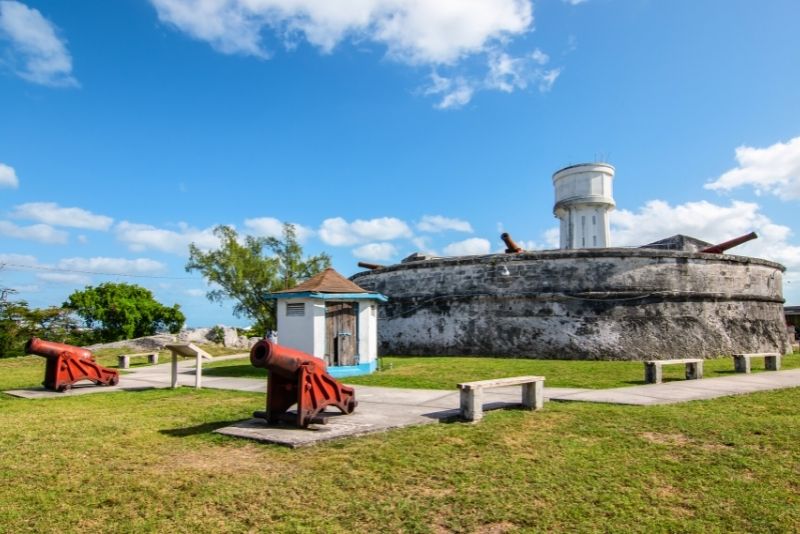 For all the history buffs or those wanting to give their sun-kissed skin a break from the beach, the city tours through the historical forts at Nassau are definitely worth a look.
See the moat and drawbridge at Fort Charlotte, the Cannons at Fort Fincastle or the home of the British defense against the Spanish at Fort Montagu.
All built during the 1700s, a walking tour with a knowledgeable guide is definitely the way to learn about The Bahamas' interesting past!
14 – Reach new depths with a scuba diving tour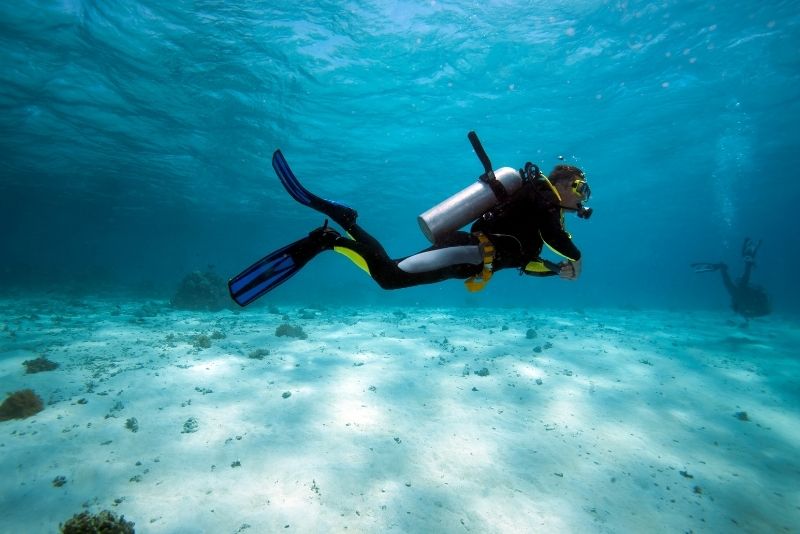 For those who want a deeper experience of the beautiful water of The Bahamas, a scuba diving tour is the best way to see the world beneath the water.
The best bit is it doesn't matter your level of experience, as there are opportunities for those who have plenty of experience and those who've never dived before.
There's no excuse for not giving it a go!
15 – Flock to the Ardastra Gardens in Nassau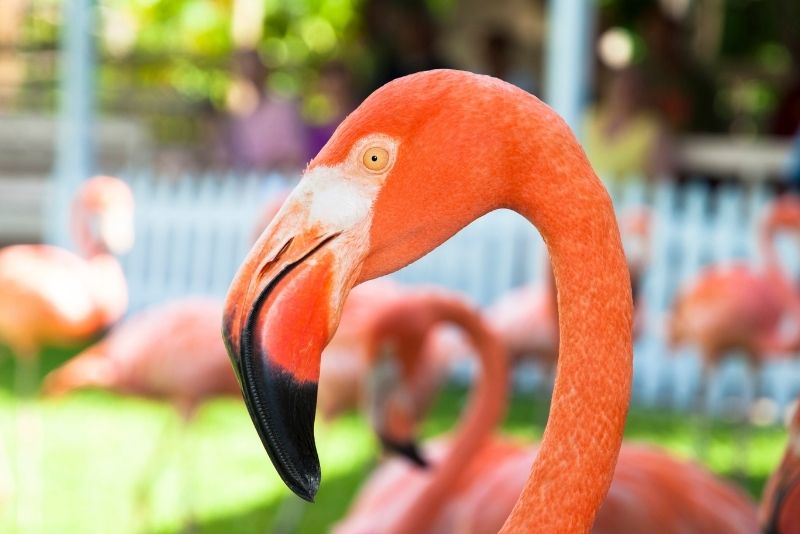 There's only one zoo in The Bahamas, so if you are looking for an up close encounter with the local animals, there's only one place to do it. Ardastra Gardens in the Zoo and Conservation Centre is the place to be for animal lovers.
It's the only place to see the wonderful Caribbean Flamingo (the national bird of The Bahamas) perform their trademark march, so you definitely can't head home until you've stopped by.
16 – Soak some sun at Cable Beach in Nassau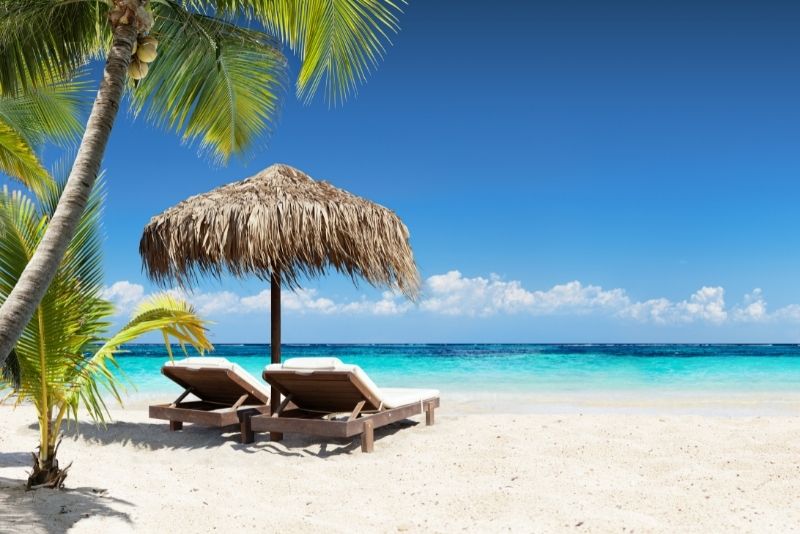 In a country known for its beaches, why not stop by one of the best and most bustling?
With white sand and clear warm water, it would be almost impossible to not feel like you're on holiday here. Why not book a kayak before heading to one of the nearby bars for a beachfront daiquiri for sunset?
17 – Test your fishing skills in Nassau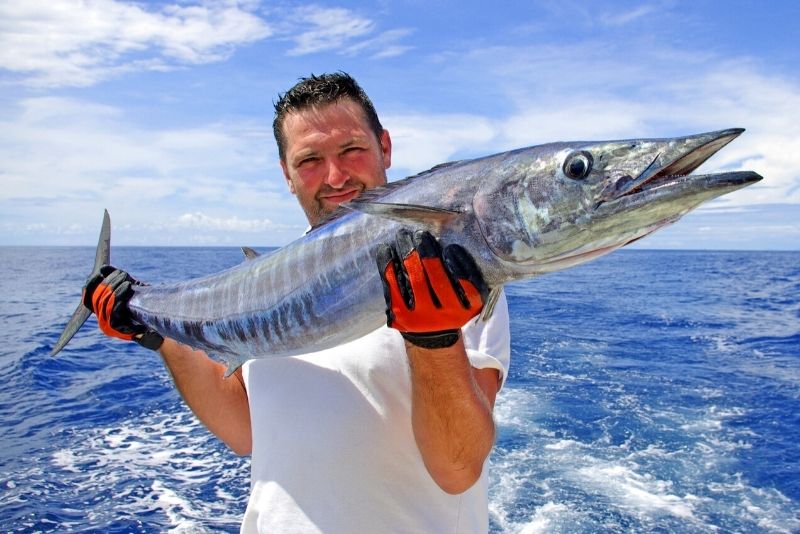 If you are still waiting for your swimmers to dry, there's still a way to enjoy the water without getting wet.
With waters teeming with sea life and access to great fishing tours with knowledgeable fishers, Nassau is the perfect place to perfect your angling abilities.
Simply book a fishing charter and have the rest done for you, just be prepared to hoist your big catch on board!
18 – Get a thrill diving with Sharks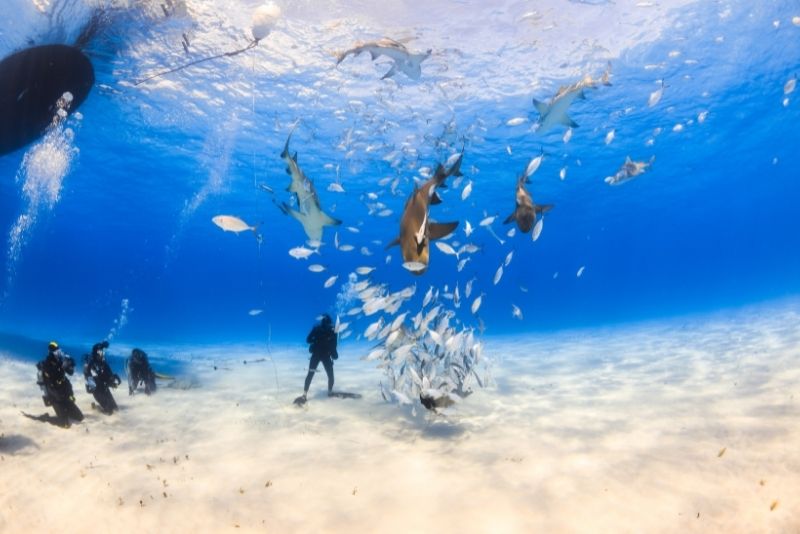 Hey thrill seekers; if you've ticked all of the adrenaline-inducing adventures on land off your bucket list, add another once-in-a-lifetime experience with a riveting shark diving excursion under the deep blue.
Thanks to the Bahamas' ocean visibility, and teeming aquatic life, around the islands there are ample shark sighting options, from the spots to go diving to the different shark diving centers.
Reef Oasis Dive Club favors Sharks Alley for their open-dive sessions where Caribbean reef sharks call these waters home. The center offers dive lessons for kids, PADI certifications, and specialty courses for pros.
With a passion for hammerhead sharks, some of the deepest dives during a shark diving excursion with Shark Explorers are up to 20 meters! They specialize in multiple-day shark diving tours.
Depending on the time of year, Epic Diving has three locations that they frequent. From January to April, witness the majestic great hammerhead in Bimini (as well as the bull or nurse sharks), and from March to June see oceanic whitetip sharks at Cat Island.
In the months of October through to May, choose to dive around Tiger Beach with tiger sharks, reef sharks, and lemon sharks.
Opt for a 'Great Hammerhead' or 'Reef Shark' safari with Bimini Scuba Center — which lasts between 4.5 to five hours. Another popular destination for open shark diving around the Bahamas is Stuart's Cove.
19 – Unwind at Blue Lagoon Island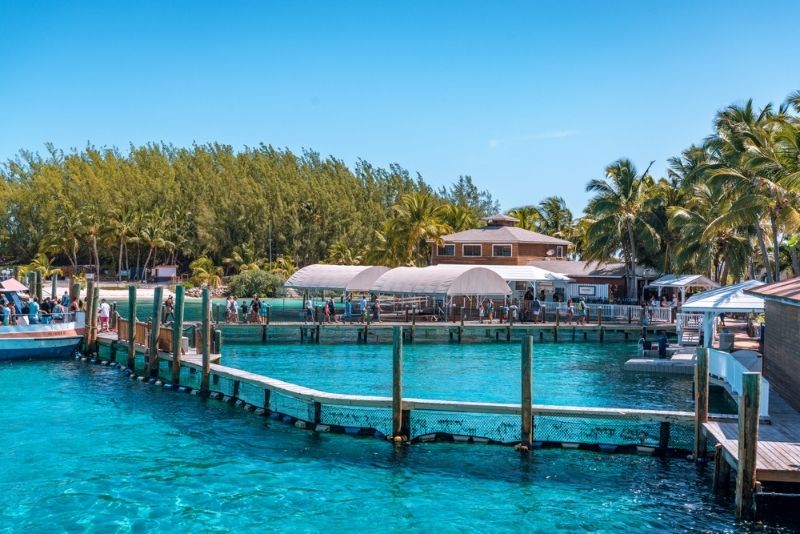 Often referred to as the No.1 tourist destination in The Bahamas and even sometimes called the 'real' Bahamas, heading to Blue Lagoon Island is definitely one of the most important things to do in The Bahamas.
Speed around on a Segway, lounge around in a hammock and swim with the dolphins. This is the perfect place to spend a day with friends, family or even by yourself, with absolutely something for everyone!
20 – Climb Queen's Staircase in Nassau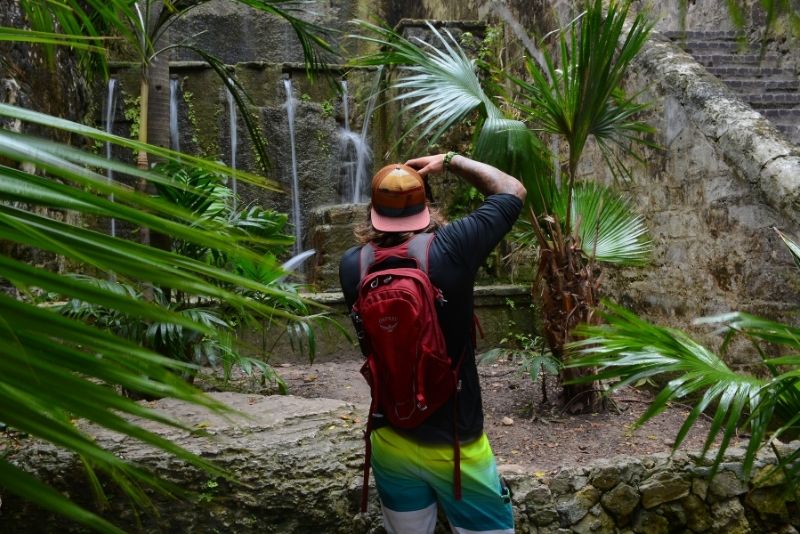 A short walk from Prince George Wharf in Nassau, the Queen's Staircase is a stunning construction of solid limestone, built in 1794, to allow a quick passage between Fort Fincastle and Nassau City.
An essential slice of the history of The Bahamas, you can only begin to imagine how many people have traversed that route. Make sure you get a shot for your travel slideshow.
21 – Soak up the serenity at the Garden of the Groves in Freeport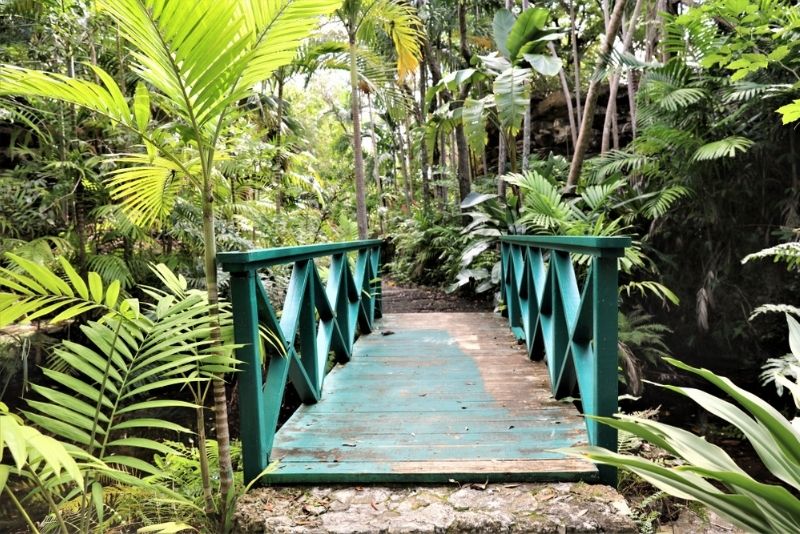 Once you've been in the hot sun and tossed about by the waves, it might be time for something a bit more slow-paced.
The Garden of the Groves is a stunningly maintained natural habitat where you can become acquainted with the many indigenous plants and animals of The Bahamas.
Wind your way through native trees and waterfalls before sitting down to lunch at the Garden cafe and bar. Admissions at $17 for adults and $12 for children to wander all day. Definitely keep your camera on hand here.
22 – Switch off at Clifton Heritage Park in Nassau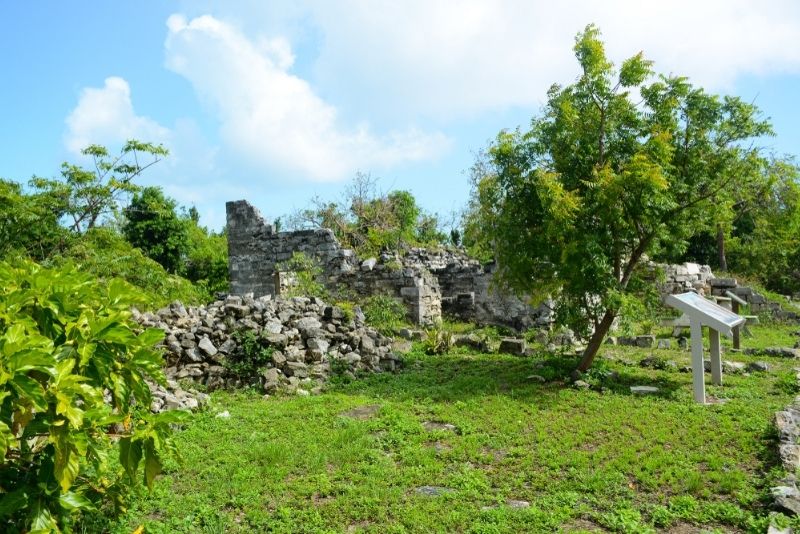 Away from the hustle and bustle, Clifton Heritage Park is home to some incredible remnants of some of the cultures that shaped The Bahamas.
Get lost in your own world or book a heritage tour to learn all about the Lucayan, the Loyalists and the African cultures that have lived in The Bahamas.
A walk through the park will present wetlands, sand dunes and even a 40-foot cliff, be sure to keep your eyes wide open!
23 – Fill your bellies at the best restaurants and places to eat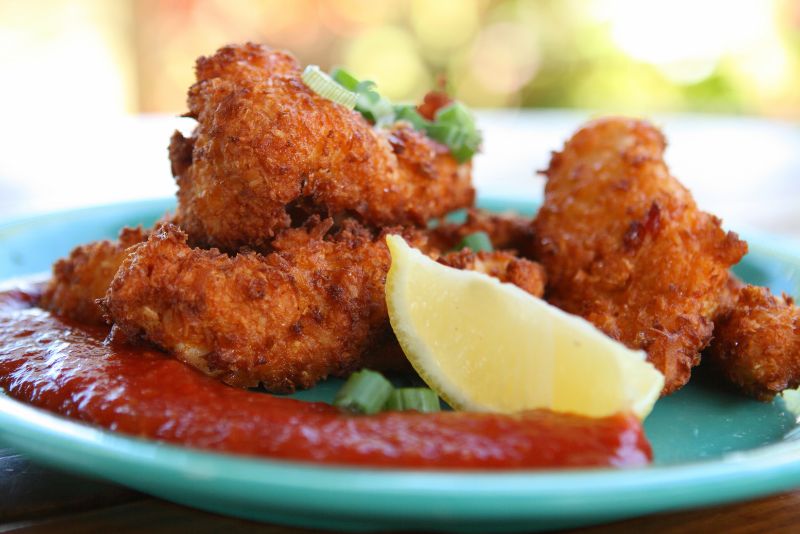 With seafood in abundance and flavors of the Caribbean at the forefront of Bahamian cuisine, indulge yourself at the best restaurants and places to eat around the islands.
If you find yourself in Nassau, the Fish Fry at Arawak Cay is the place for fresh seafood and affordable street food. A long strip runs parallel to the beach, and on either side restaurants, vendors and beach barbeques are set up. The west side is filled with sit-down restaurants that specialize in fried fish dishes, and the east has more casual jaunts, some bars and beach shacks.
For plates, bowls and pans that pop with color and traditional flavors, The Poop Deck is open for lunch and dinner and boasts stunning views of the marina, with outdoor seating on the deck.
Another option for an excellent location and oceanic vistas, Twisted Lime Sports Bar and Grill is quite literally built standing in the water. Loved for its laid-back ambiance, if there's a game on or it's a big match day, one of the multiple big-screen TVs screens the sporting event.
Inspired by Italia, feast on authentic plates of homemade pasta, Italian classics, specialty dishes and mouth-watering desserts at Cafe Matisse.
For a true taste of the Bahamas, Curly's Restaurant & Bar is hard to compete with, and both locals and tourists flock here for their home-style plates and light bites. Their friendly service leaves everyone with a smile.
24 – Fill your shopping cart at Port Lucaya Marketplace in Freeport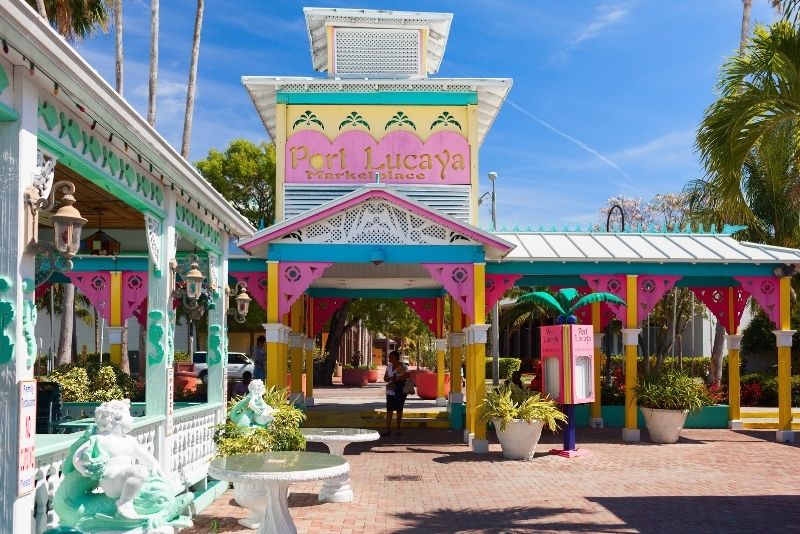 If you're the kind to find gifts for friends and family whenever you travel, then Port Lucaya Marketplace is the place for you.
With countless one-of-a-kind stores and carts bursting with local crafts and gifts, this really is a one-stop shop for all your souvenir needs.
As well as ticking holiday shopping off your list, Port Lucaya Marketplace also has bars, restaurants and local and international music to make the trip worth your while on all accounts!
25 – Discover Taino Beach in Freeport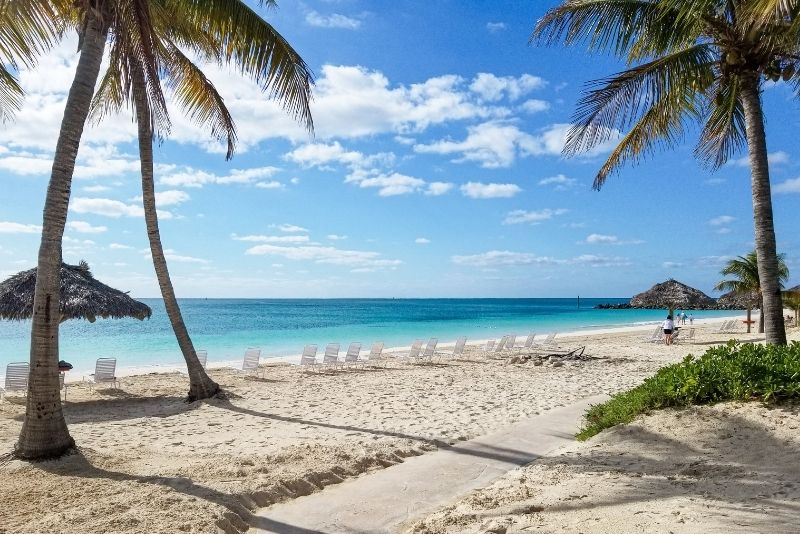 With so many beaches on offer, it can be overwhelming to map out a trip to The Bahamas. However, Taino Beach is definitely worth a day, not to mention you can arrange a round trip transfer from Freeport Cruise Terminal.
You can take all the fuss out of figuring out how to get places and simply be picked up and dropped off, making all the more time for hopping on the Pirate's Cove zip line or a scenic ferry ride.
26 – Swim with Turtles in The Abacos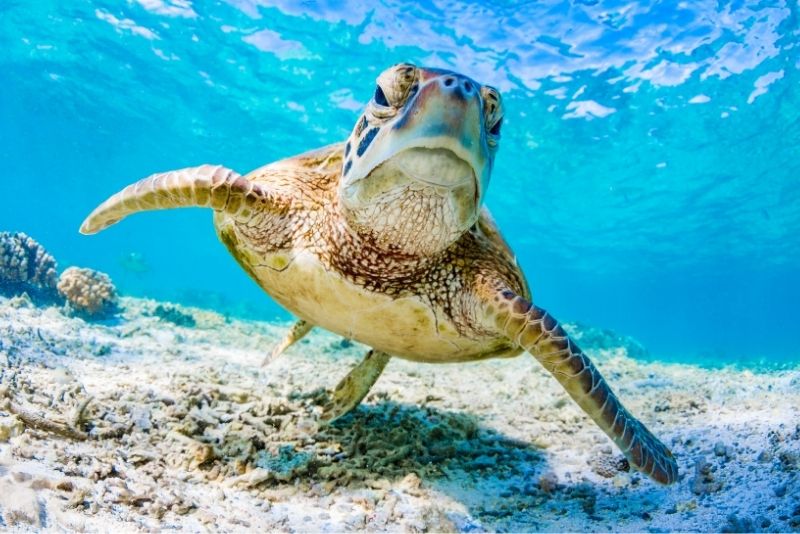 If you've had enough of the company of humans, there are plenty of Turtles over in Green Turtle Cay in The Abacos and plenty of locals willing to take you out to swim with them.
A tour includes snorkeling equipment and the boat ride out to the turtles. Bask in the glory of these ancient creatures, in the clearest water around!
27 – Have a drink at John Watling's Distillery in Nassau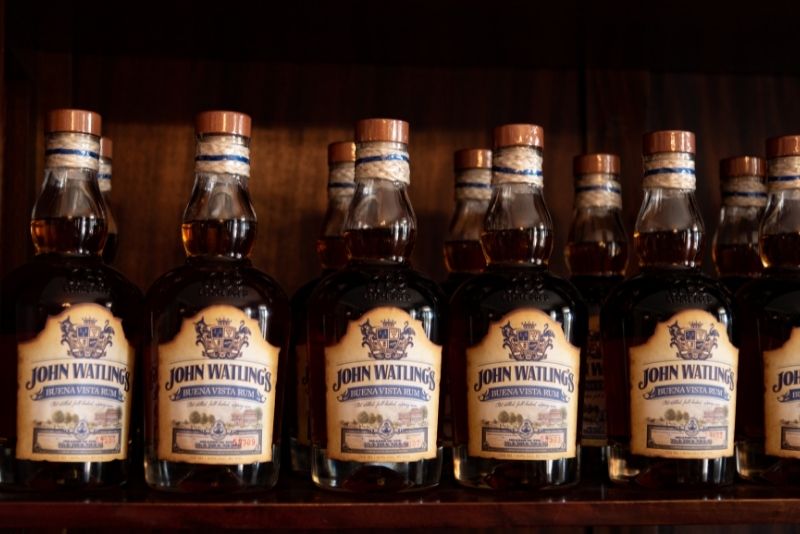 If you're after a taste of true Bahamian rum, the John Watling's distillery is the place to settle into.
The Buena Vista Estate is where all the magic happens, with free tours of the distillery and museum and classic Bahamian cocktails at the on-site tavern, this is a must-do for rum lovers and rum lovers-to-be.
A short walk from the Cruise Ship Port in Nassau, if you only have one Daiquiri in The Bahamas, it better be here.
28 – See an exhibition at the National Art Gallery in Nassau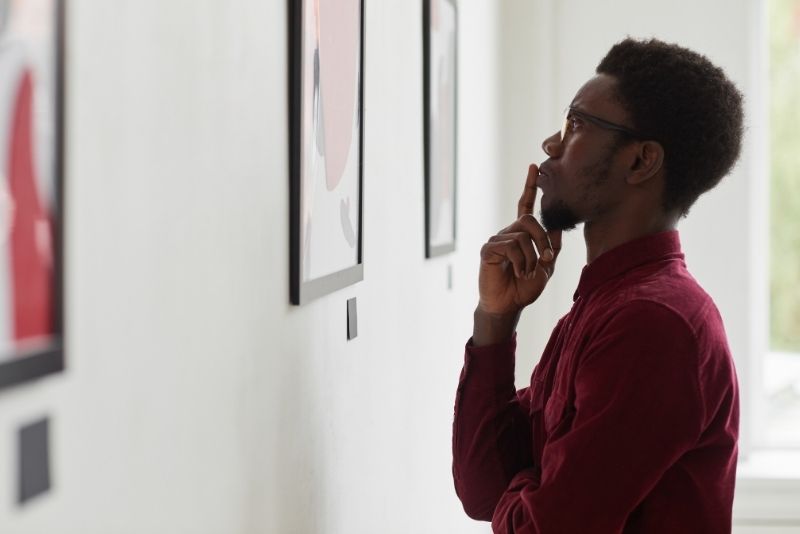 The National Art Gallery in Nassau is The Bahamas' leading art gallery, boasting one of the biggest collections of local art, not to mention international works as well.
Admission is just $10 for adults, $5 for students and children under 12 get in for free. Located in the heart of The Bahamas, an easy walk from downtown Nassau to this gallery is one of the vital things to do in The Bahamas for art lovers!
29 – Cruise Downtown Nassau by Bike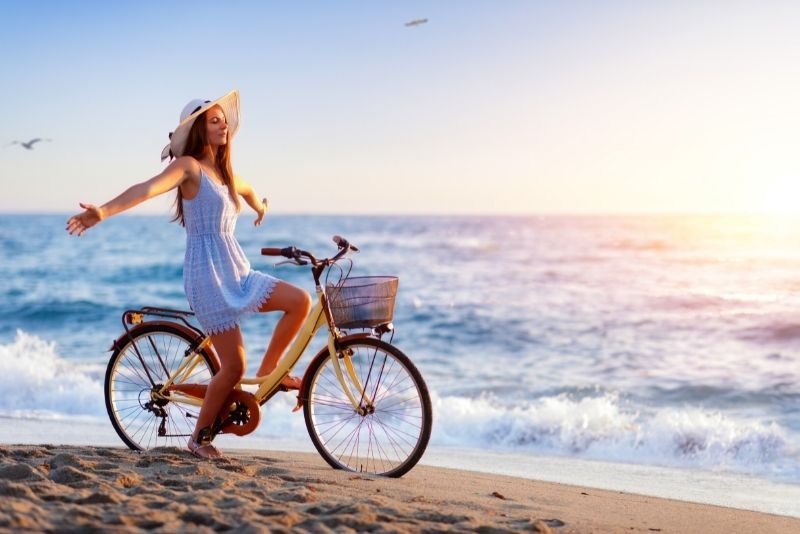 Downtown Nassau has plenty of breathtaking landmarks and a bike is a perfect way to pack them all in.
Bike hire is available for those who want to cruise at their own pace, however many tours allow you to be taken around town by a guide who knows every street corner so you don't miss a single thing.
These tours will take you to all the best spots in town, such as the incredible architecture of Parliament Square, built in the 1700s and 1800s, and the beautiful estate of Government House, home of the Governor General of The Bahamas.
30 – Visit the Aquaventure Water-park in Paradise Island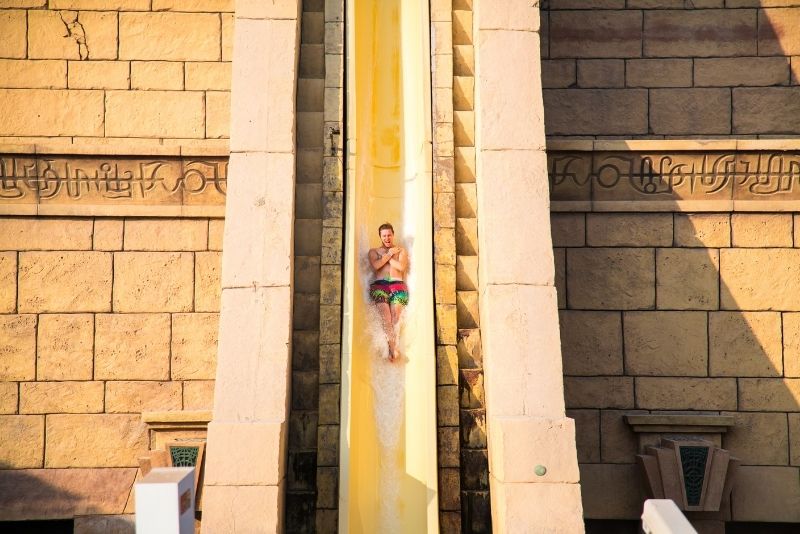 Sink into this stunning Atlantis-themed water-park. Located in Nassau, this one-of-a-kind water park has quite literally something for everyone.
The 20 million gallons of water are shared between a mile-long white water river ride, adrenaline-pumping water slides, and plenty of relaxing and refreshing pools.
Whatever your water park desires, this place has got you covered!
31 – Peruse the Nassau Straw Market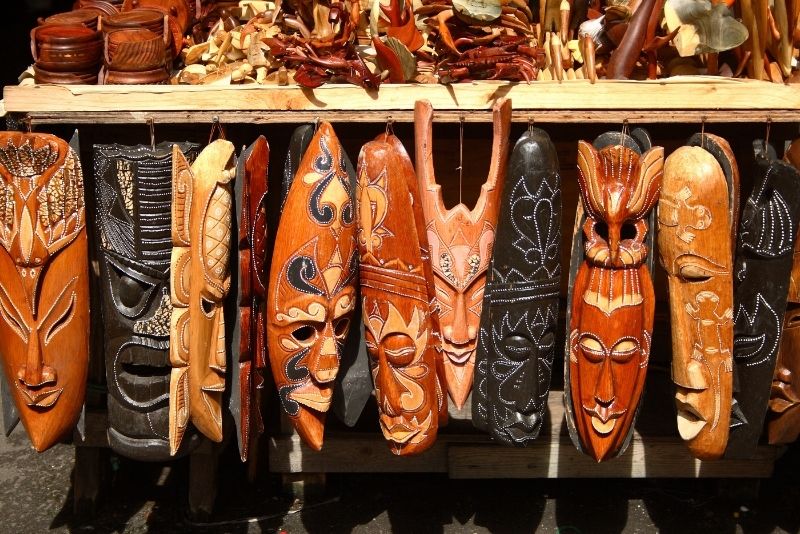 Right in the heart of the shopping hub in downtown Nassau is the famous straw market, where you'll find every type of local handmade gift.
From hand-crafted straw hats and bags to jewelry crafted from the local conch shell, this market is sure to send you home with some incredible souvenirs you won't find anywhere else.
Just make sure to remember that negotiating is very much part of the local culture, especially if you're on the hunt for a bargain!
32 – Explore Paradise Cove in Freeport
Another important pit stop in an adventure in The Bahamas is Paradise Cove.
A very action-packed destination, a day pass is the best option for the indecisive, which includes access to beach sports equipment, kayaks and the option to snorkel Deadman's Reef, an incredible coral reef home to hundreds of species of fish.
A day pass also includes transport to and from Freeport, leaving more time in the water!
33 – Cross the Glass Window Bridge at Eleuthera Island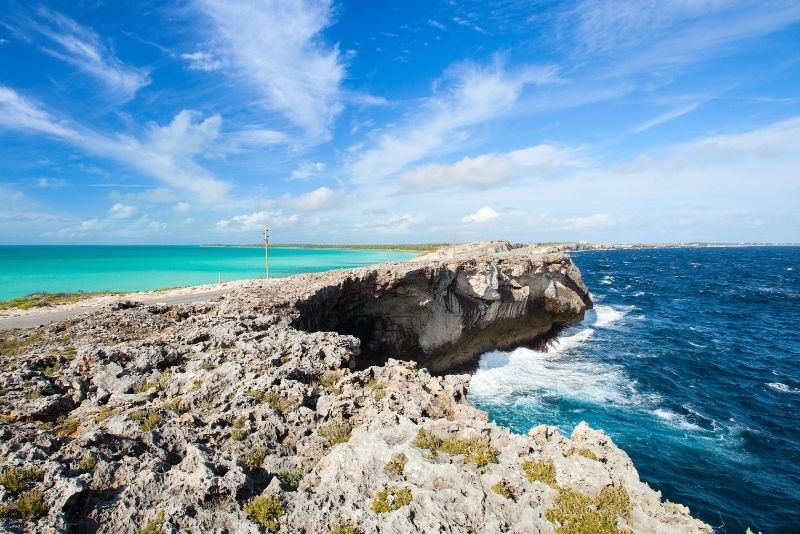 Walk across one of the narrowest places on earth; the Glass Window Bridge, on Eleuthera Island. The best and cheapest way to get there is by air from Nassau airport, with Bahamasair.
The whole island is surrounded by rolling sand and clear blue water, with almost too many surfing, snorkeling and lounging opportunities to count.
However, one of the highlights of visiting Eleuthra Island is crossing the Glass Window Bridge, a breathtaking, narrow strip where you have the Atlantic Ocean on one side and the Caribbean sea on the other!
34 – Escape to Sandy Toes Beach and Rose Island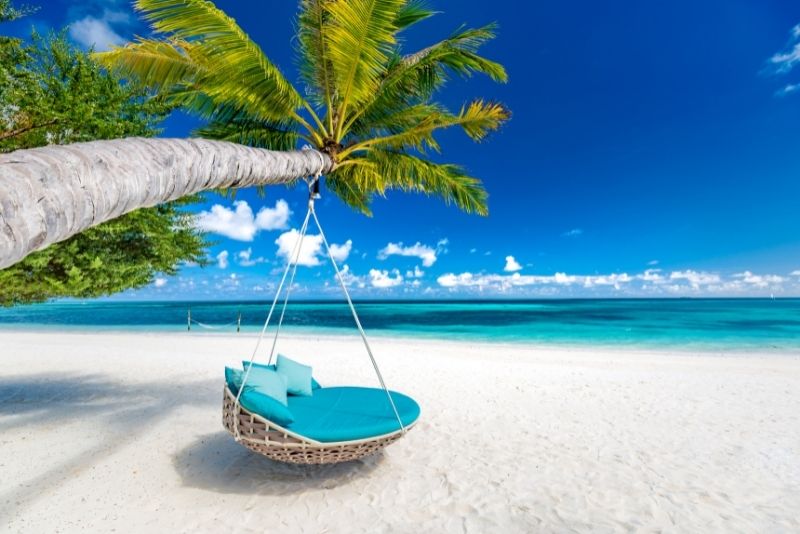 This one is for those who need a break from the bustle of Nassau. Before you think you've run out of peaceful things to do in The Bahamas, make sure to check out Rose Island.
Almost untouched wilderness surrounded by calm blue water, irresistible really. The best way to get there and see the island is to book a half-day cruise from Nassau.
Transport to and from the island by boat, snorkeling equipment, lunch, and even a chance to sunbathe on a private beach are all included!
35 – Take your camera to Prince George Wharf and Festival Place in Nassau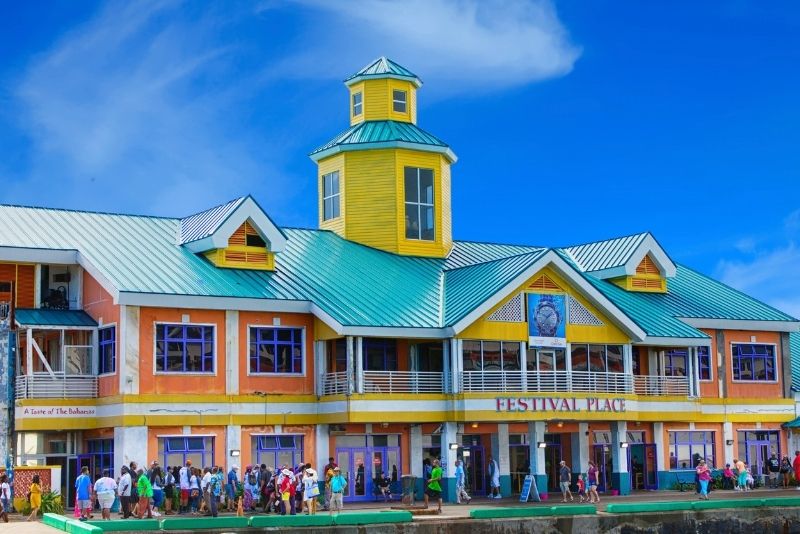 Book a shuttle from your accommodation or the airport and head down to Prince George Wharf, where the biggest boat in the world once dropped its anchor, to bolster up your travel picture collection.
While you're there, peruse through the colors and sights of Festival Place, a market precinct where you can pick up a souvenir or two and try some local food.
Festival Place is also home to many essential services such as a post office, internet services and payphones, a great stop to make some bookings and send some postcards!
36 – Kick back at Pearl Island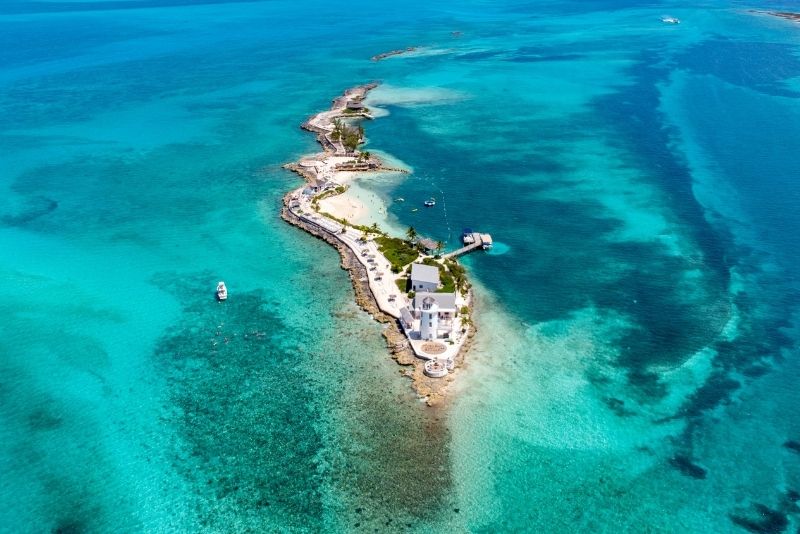 Another important stop on your Bahamian getaway, Pearl Island will truly feel like paradise.
If you book an easy ferry tour from Nassau, you'll have all the more time to use the included stand-up paddleboards and snorkeling equipment to explore the pristine sands and crystal clear water of this island getaway.
37 – Spot a stingray at Coco Cay in Berry Islands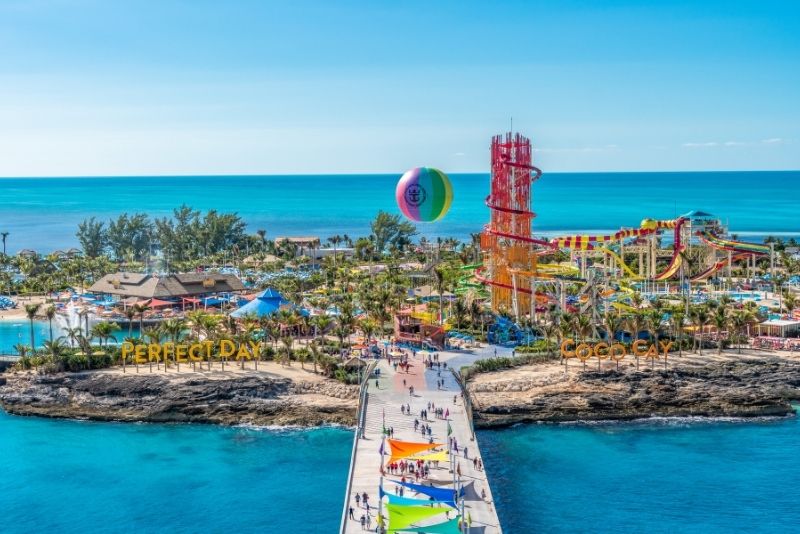 Visiting the Coco Cay in Berry Islands is another gem among all the things to do in The Bahamas. Snorkeling around here, you're sure to spot a few unique creatures such as barracuda or stingrays.
There's even a water park with one of the tallest water slides in North America, what could you possibly be waiting for?
38 – Hop on a quad bike tour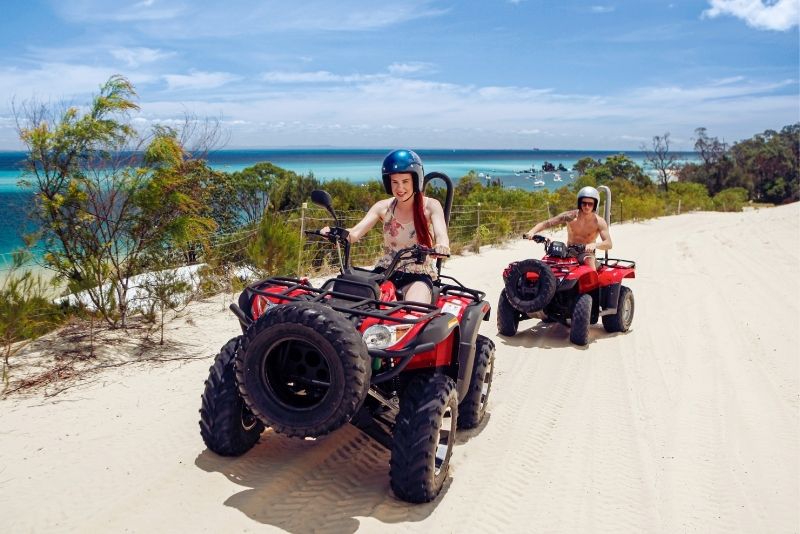 Walking or ferry rides not quite your pace? Hop on a quad bike and see more of The Bahamas.
With plenty of guided tours available, all of the various lengths, this is a great way to see more of the incredible sights and history The Bahamas has to offer.
From the streets of Nassau to the rolling dunes of Clifton Heritage National park, there's a quad bike tour for every occasion.
39 – Roll cigars at Graycliff Cigar Company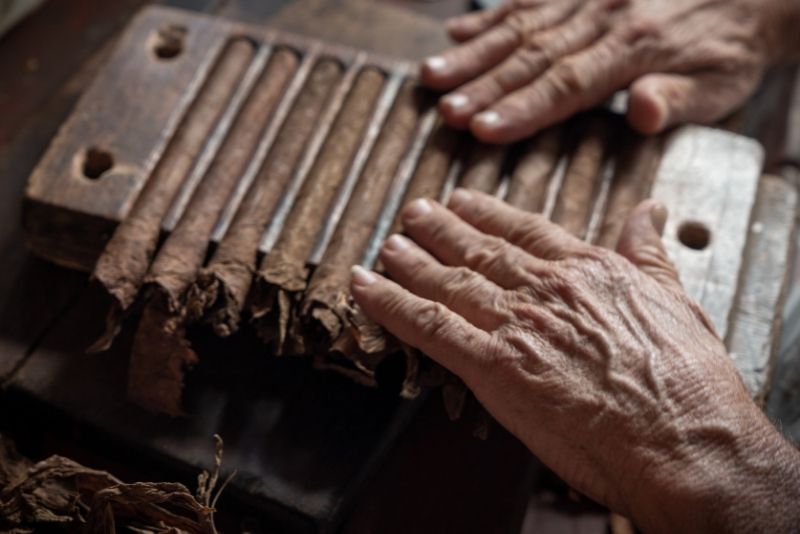 Learn the beautiful craft of cigar rolling while sipping on a glass of Caribbean rum (or two). A 1.5-hour tour of Graycliff Cigar Company is one of the most unique things to do in The Bahamas.
You'll learn all about the process of making and smoking cigars while sampling various different types of rum. Almost impossible to return to the beach without a newfound sense of calm!
40 – Climb Mount Alvernia on Cat Island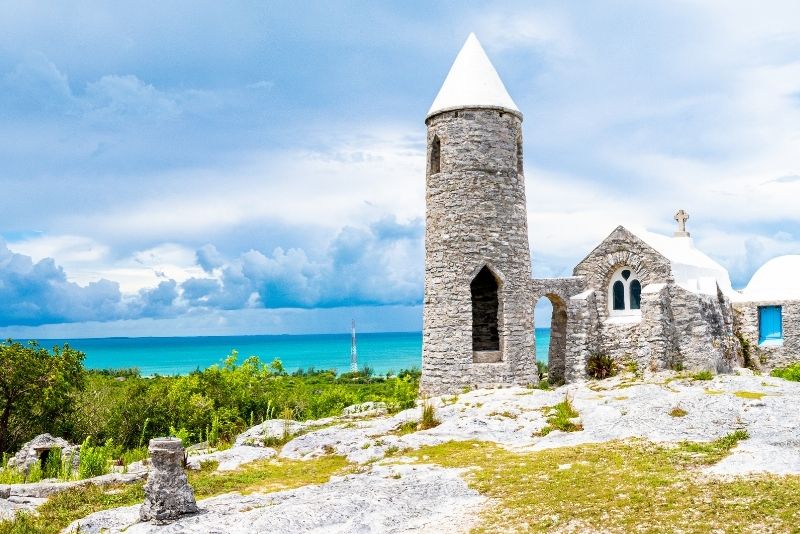 The highest point in all of The Bahamas, Mount Alvernia, on Cat Island is bound to provide you with a healthy dose of serenity.
Originally a place of deep contemplation and silence for Roman Priests, it won't take you long to discover why. Untouched landscape, rolling hills and beautiful views will have you switched off from the world in no time at all.
41 – Snorkel Peterson Cay National Park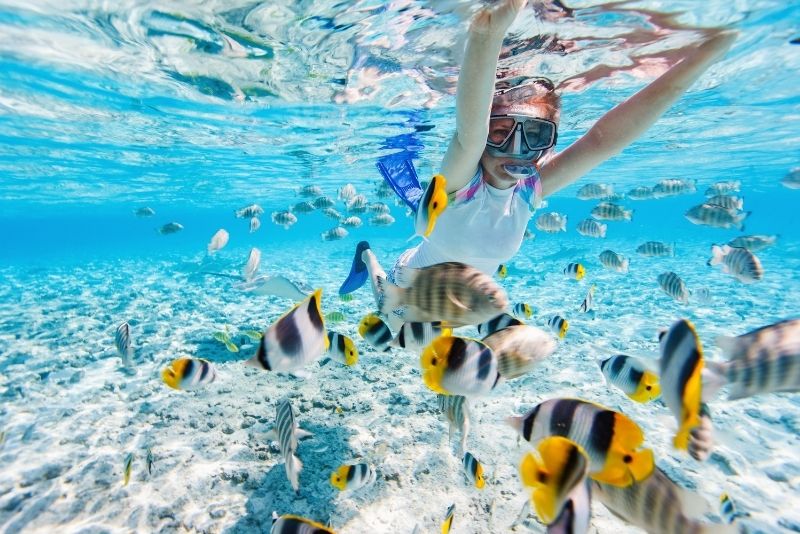 A tiny secluded island surrounded by beautiful coral reefs? Impossible to say no to.
The best way to explore this natural beauty is to book a snorkeling tour from Freeport which will take you on a scenic cruise out to the island, then allow you to explore the surroundings from whichever side of the water you choose (the underside is where all the action is).
42 – Getaway to Cabbage Beach on Paradise Island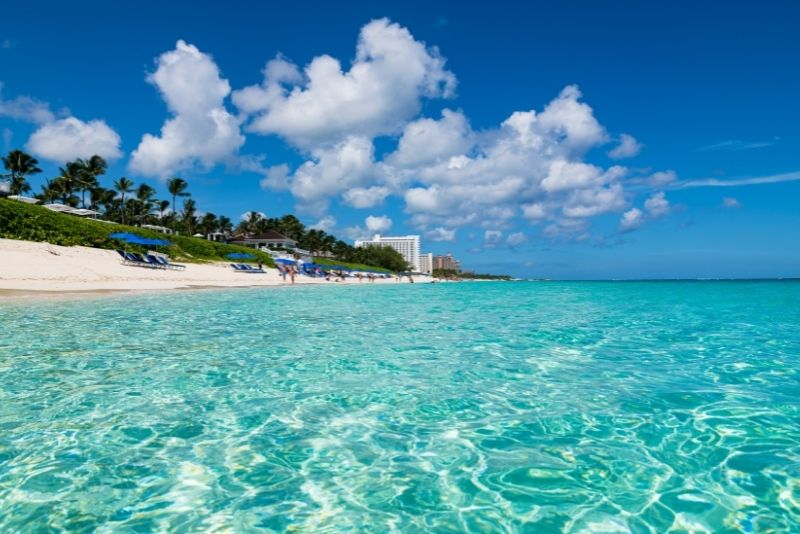 On the secluded side of Paradise Island, a scenic walk from Downtown Nassau lies Cabbage Beach.
Here you'll find the quintessential Bahamian beach experience with local vendors hiring out beach chairs for you to lounge about along the peaceful coastline.
Not to mention there's no shortage of tropical refreshments and cocktails flowing, a perfect place to unwind after the walk from Nassau.
43 – Swim at Tropic of Cancer Beach in Exuma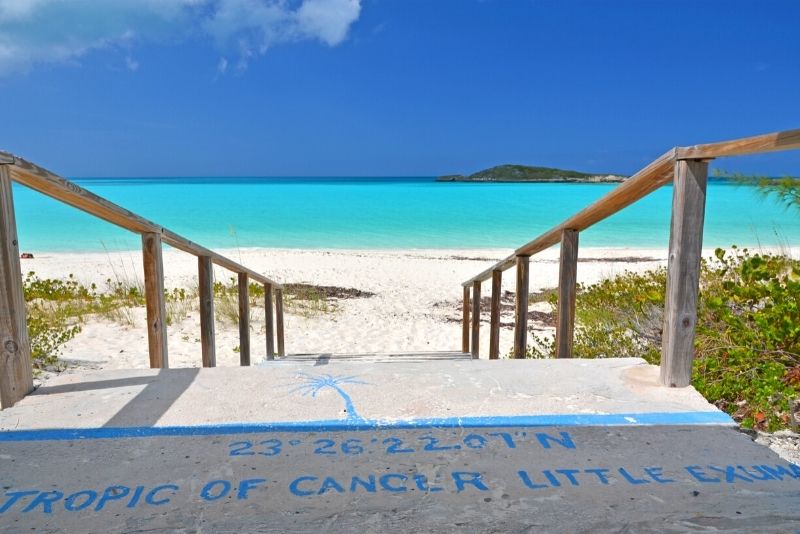 If you thought the Bahamian waters couldn't get any clearer and the sand any whiter, be sure to check out Tropic of Cancer Beach over in Exuma.
As the name suggests, this beach lies right on the meridian line of the tropic of cancer and this beach is surprisingly one of The Bahamas' best-kept secrets.
Don't be surprised if you find the beach all to yourself, this place is worth the visit.
44 – Kayak your way across the coastline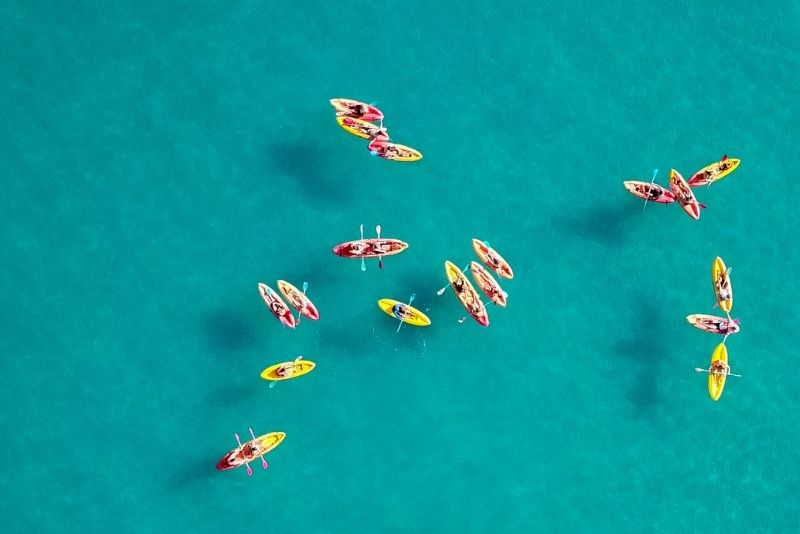 The best way to see a country with so many water features isn't from the shore, it's from the water itself.
One of the best opportunities to do this is to book an hour-long guided kayak tour of the breathtaking Bonefish Pond National Park, where you'll see wetlands and mangroves and are bound to discover a local bird or two.
Those who haven't kayaked before need not worry, the tour even includes an introductory kayak lesson!
45 – Protect the Bahama Parrot at Abaco National Park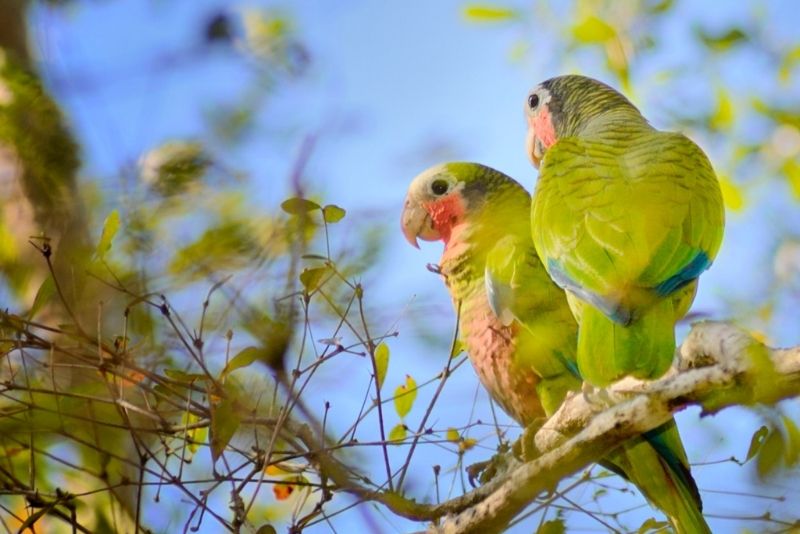 The stunning 20,500 acres Abaco National Park was constructed to allow the beautiful Bahama Parrot a place to live and breed.
The Bahama Parrot isn't the only creature you'll spot if you make the trip to Abaco National Park, however. Keep an eye and camera lens out for The West Indian Pecker bird and The Atala Hairstreak butterfly.
46 – Go for a ride on a Jeep tour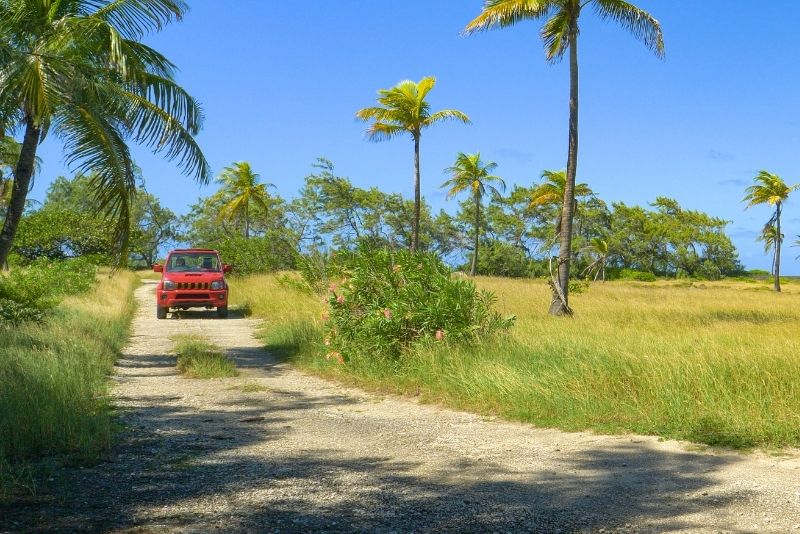 There's a lot of things to see in The Bahamas, and if you're traveling in a group of 3 or 4 (or made a few friends at the beach bar the previous night) a Jeep tour of Nassau is the perfect way to make sure you soak in as much as you can.
With a knowledgeable driver taking you around, you'll be sure to learn more than you would have on foot!
47 – Explore Lucayan National Park on Grand Bahama Island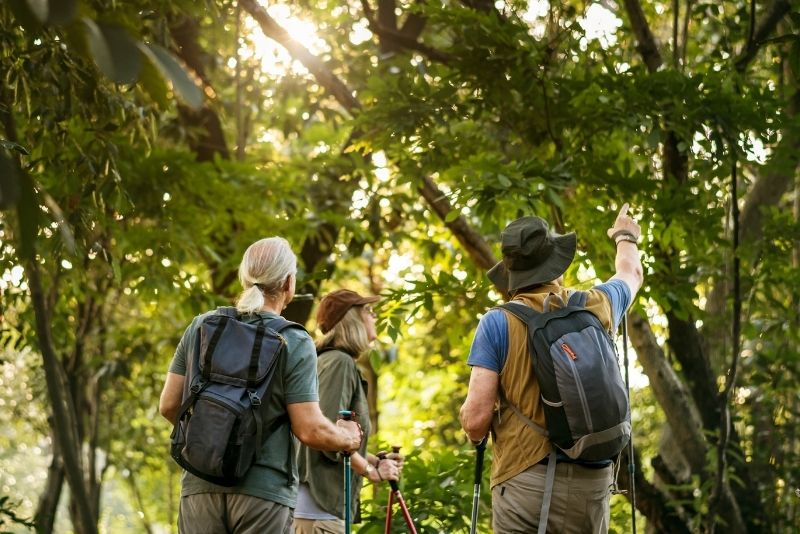 If you think Lucayan National Park looks familiar, it might be because you recognize Gold Rock Beach from several of The Pirates of the Caribbean films.
Aside from Hollywood fame, Lucayan National Park is also home to the incredible Ben's Cave, an inland blue hole full of fossils and caves.
The best way to explore this 9-mile natural beauty is with a scuba diving tour, which includes transport to and from your hotel!
48 – Explore the 100 miles of Cays at Ragged Island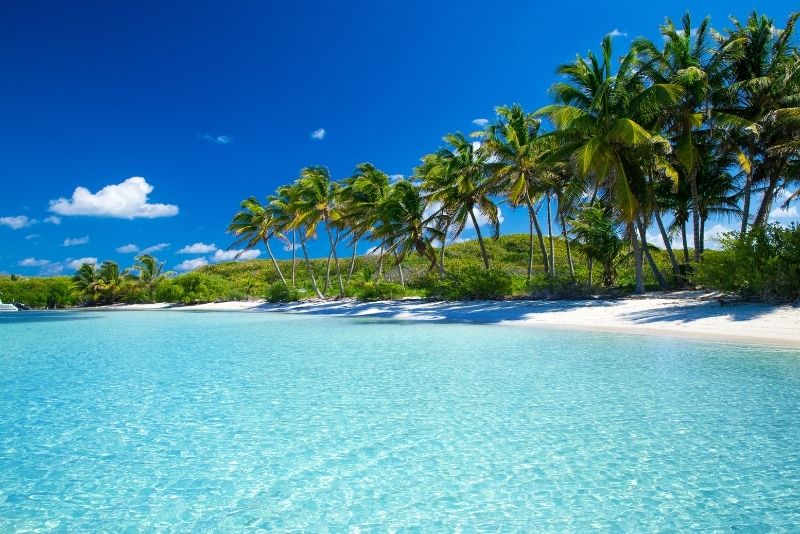 It may be called Ragged Island, however, it is anything but ragged. Quiet, secluded and contoured by rolling hills, Ragged Island is a peaceful getaway.
Hire a boat and explore the miles of cays and inlets before reaching Ragged Island. Just be sure to pack a fishing rod as this area is known for its abundance of fish.
49 – Stroll through the Leon Levy Native Plant Preserve in Eleuthera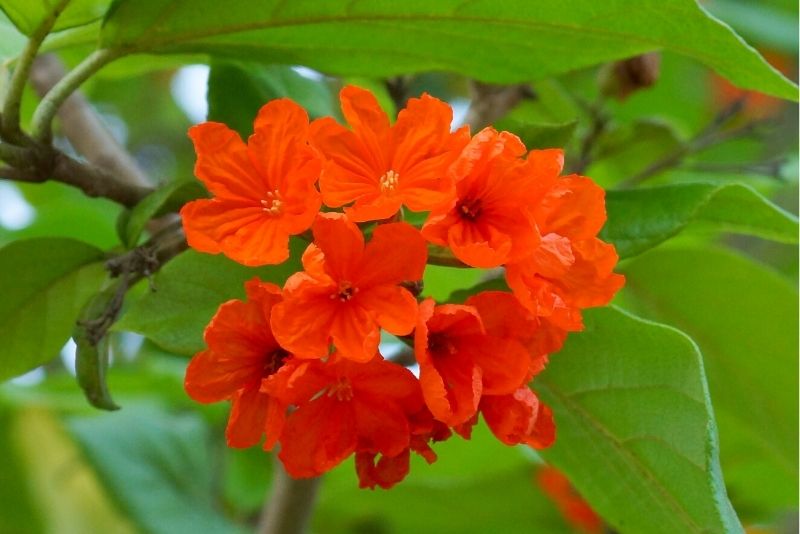 The Leon Levy Native Plant Preserve was built to support the propagation and research of native Bahamian Plants and traditional bush medicine.
The Preserve allows travelers to wander through paths and see the native flowers and plants and learn the history of the fauna of Eleuthera. Admission is just $10 for adults and $6 for children, a must-see for nature lovers!
50 – Visit the Pompey Museum of Slavery & Emancipation in Nassau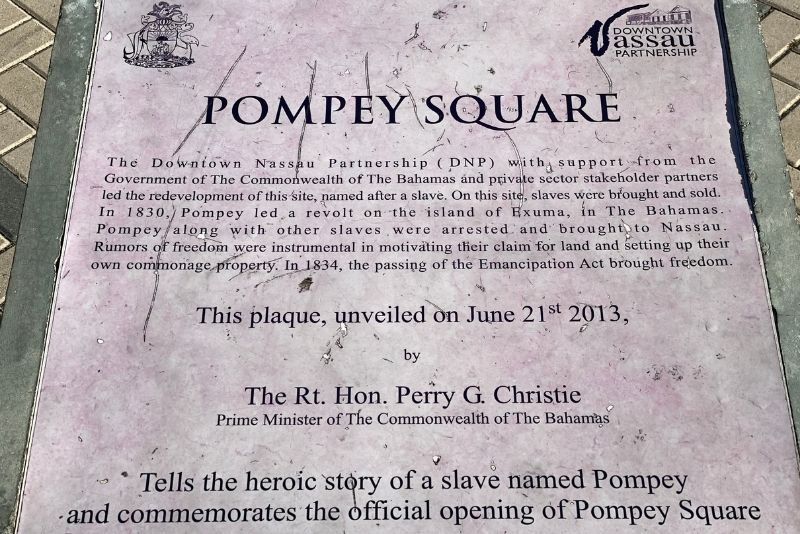 The Bahamas has a long history of slavery that is very much worth knowing about. The Pompey Museum of Slavery & Emancipation holds a wealth of information and exhibitions for those who love knowing the full story.
Just make sure to keep your eyes peeled as the museum is tucked away in a very discreetly designed building.
While you're there, be sure to stop by Pompey Square, a hub of activity where you're sure to see some live music any night of the week!
51 – Hike the Exuma Cays Land & Sea Park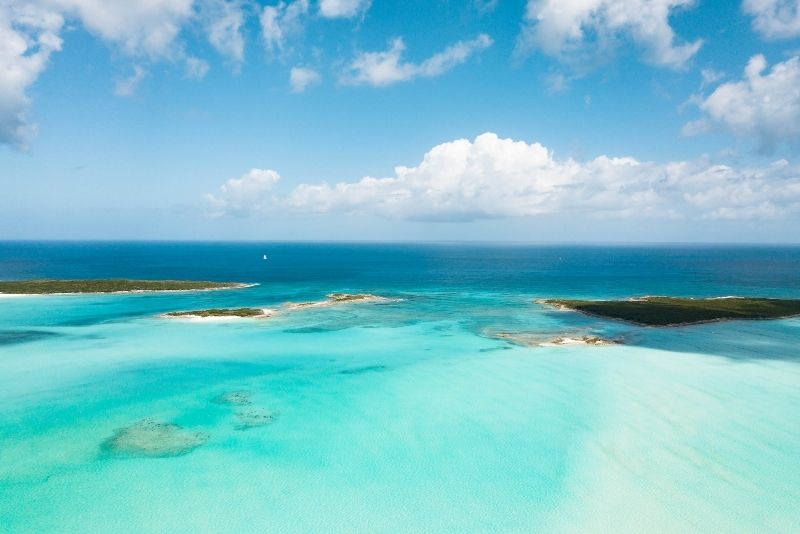 This is the first marine reserve in the Caribbean. Sprawling over 112,640 acres of land and water this huge reserve is home to one of the most bio-diverse ecosystems of coral reefs and wildlife.
Many of the walks are accessible too, meaning the whole family can see the wonder this park has to offer!
52 – Cruise around on a Buggy Tour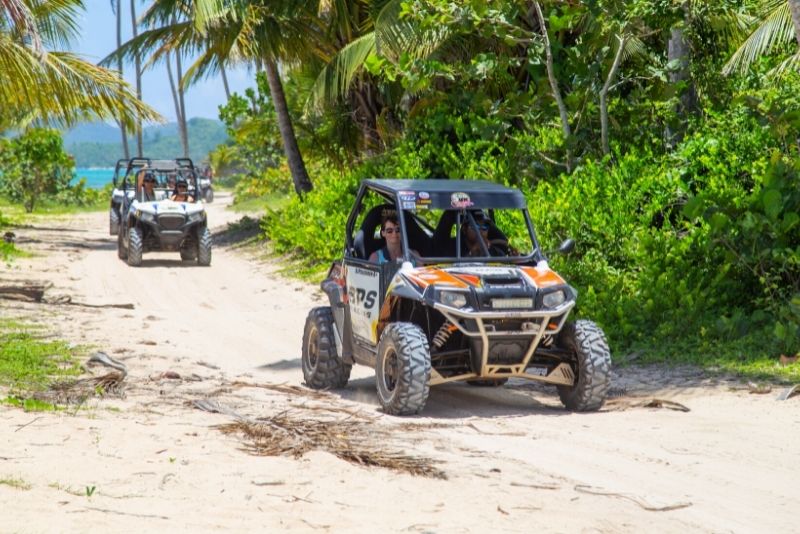 Make the most of this rugged vehicle and go where cabs and buses can't take you. Perfectly suited to families or parties of around 4, a buggy tour is a way to see The Bahamas in style.
Snacks, pickup and drop off all included, you can even choose between morning and evening so you can watch the sunset from wherever you like!
53 – Explore the SS Sapona shipwreck near Bimini Islands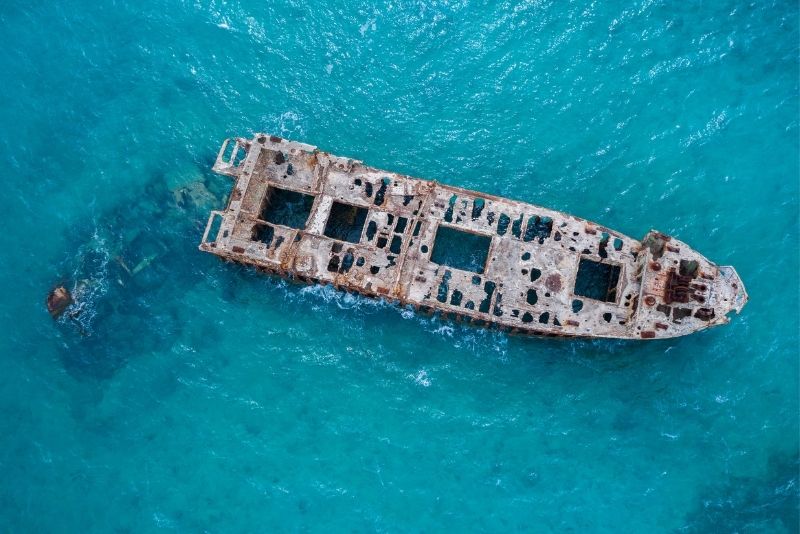 The SS Sapona has lived many lives, from transport for American troops in WWI to a casino.
After a hurricane caused severe damage, it now lies just off the coast of the Bimini Islands and is an awe-inspiring sight. There's even an underwater museum exploring its history, what more needs to be said?
54 – Have a drink at the Bahama's epic beach clubs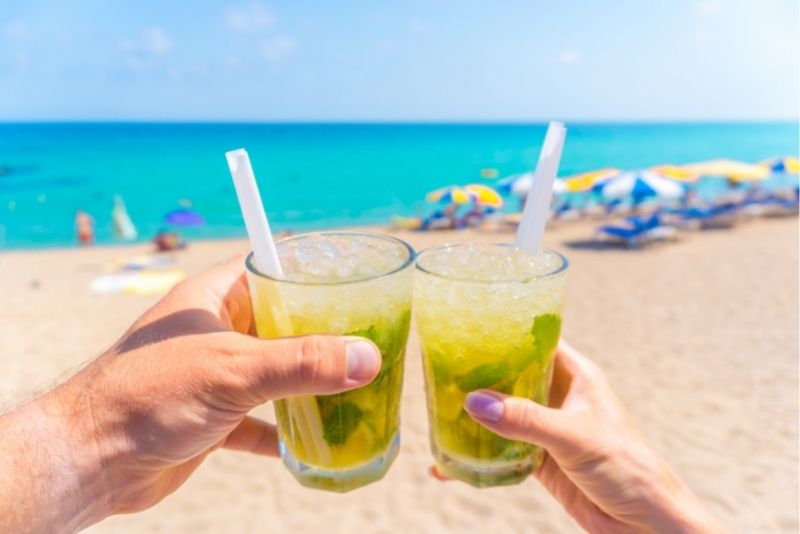 As the sun dips low and the sky changes from blue to hues of pink, orange and red, hit up one of the Bahamas' most vibrant beach clubs. Not just reserved for sunset hour, pull up a chair with your feet in the sand at any time and order your cocktail.
For a refreshing drink on the beach, along with a heavenly taste of local Bahamian talent with calypso singers, jazz performers or even steelpan players, the Tiki Bikini Hut at the Western Esplande Beach is the place to be.
With incredible views, banging signature cocktails (like a Coconut Blackberry Mojito or Tropical Rum Dum), and mouth-watering seafood from lobster to conch, what more could you ask for? Loved for its vibey setting, Sunset Beach Club delivers on all fronts.
Head on over to the exclusive Peace & Plenty Beach Club, located on a beach in George Town with powder-white sands and a blindingly blue ocean. Enjoy drinks on the beach, a bite to eat, try water sports like kayaking, or work on your tan from your private lounger.
Providing a laid-back beach spot for travelers and locals since 1998, there's plenty fun to be had at Chat 'N' Chill. Join a game of beach volleyball, feed and swim with stingrays from the reef in front, make (and then devour) your own conch salad, or arrive for their famous Sunday Roast.
55 – Sail the sky with an Airplane tour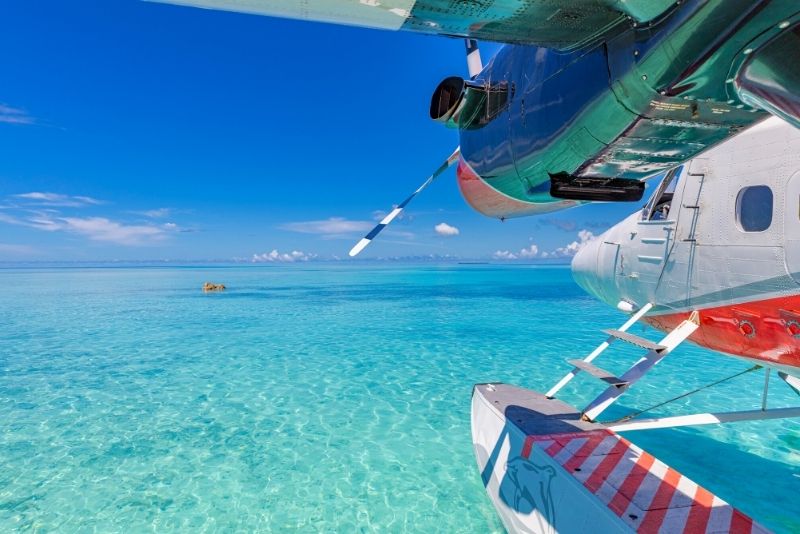 Are you traveling to the Bahamas on your honeymoon? For something truly special, book an airplane tour and sightsee iconic landmarks and islands from high in the sky! Or, boarding a seaplane, be flown around the Bahamas in style.
Thanks to their design, seaplanes can take off from both land and water. Book a fishing tour with Bahamas Rental Vacations and be flown to designated fishing flats, or off-beat locations like the Plana or Samana Cays (two uninhabited islands), and Hogsty Reef.
They also offer customizable day trips, transporting you between islands or to your next resort.
Coco Bahama Seaplanes is the first company to offer seaplane tours all year round, with customizable flights and private transport as the main priorities. Travel to and from, or around Rose Island, Eleuthera, Harbour Island and more.
Visit the famous Pig Beach, Staniel Cay, Bimini, Cat Island, Acklins and Crooked Island, or go bonefishing around the flats of Andros, the Joulter Cays, or the Berry Islands during tours with Seabird Air.
Noble Air Charter offers tours around the western side of the Bahamas, Conch Bay, Cutlass Bay, Deadman's Cay, Marsh Harbour, Nassau, Treasure Cay, Eleuthera, and more.
56 – Swim with sharks at Compass Cay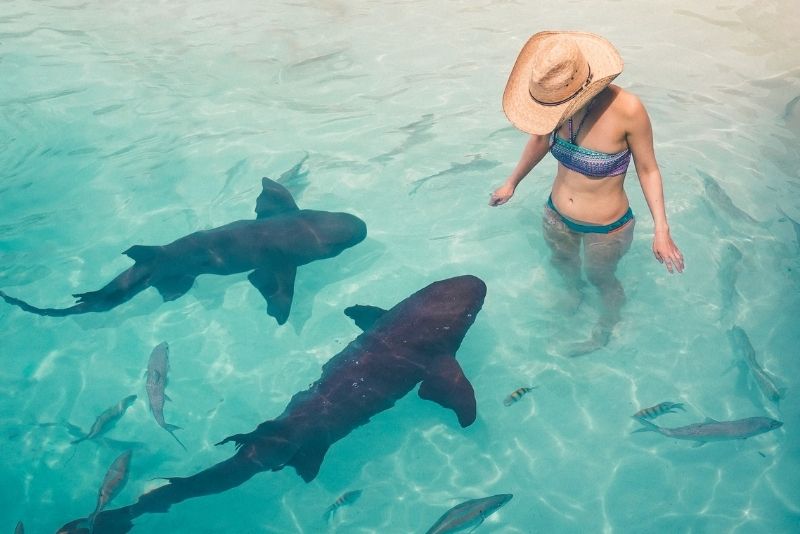 Compass Cay is a hub of fishing and marine life. They have pet sharks that are so friendly, you're sure to extinguish some of your fear of the creatures.
Compass Cay Marina will gladly meet you at Staniel Cay (a short flight from Nassau) and take you out to this secluded paradise where you can feed and swim with their pet sharks!
57 – Navigate Hartford Cave in Rum Cay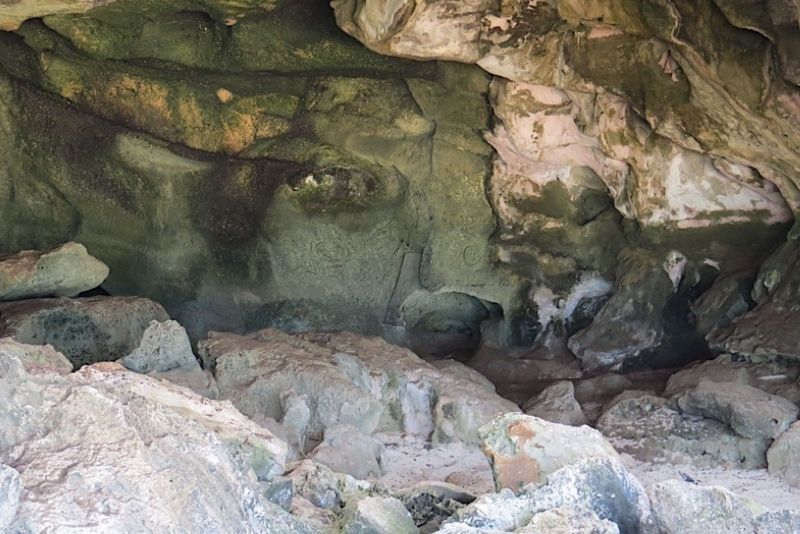 Time to get your archaeology fix and explore the Hartford Cave in Rum Cay. Here you get the privilege to witness the largest collection of ancient cave drawings from the Lucayan Indians.
Pack a pair of hiking boots because this trail isn't for the faint of heart but is definitely worth the expedition.
58 – Speed around on a Jet boat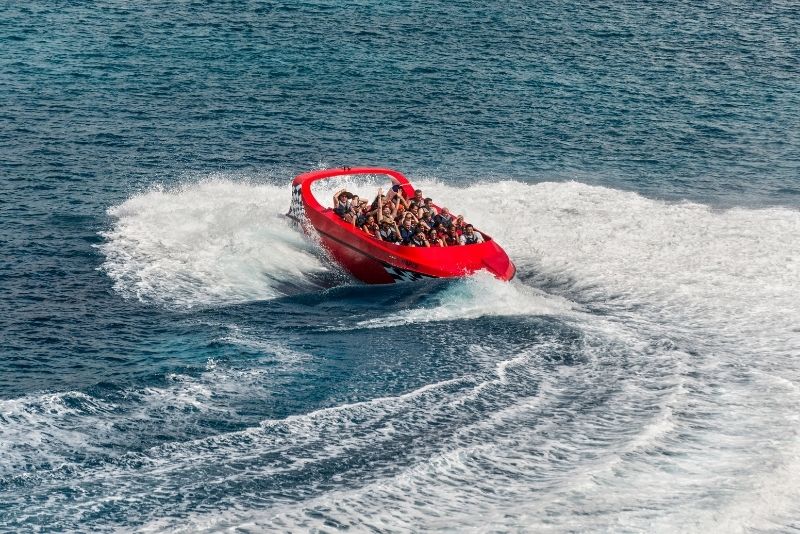 In between sipping coconut water and lounging on the beach, it's time to get the adrenaline pumping. What better way to do that in the beautiful waters of The Bahamas than speeding around the coastline on a jet boat?
You can join a larger group to keep costs down or have the boat to yourself and your friends.
Hold on tight, this one doesn't move slowly.
59 – Find James Bond in Thunderball Grotto in Staniel Cay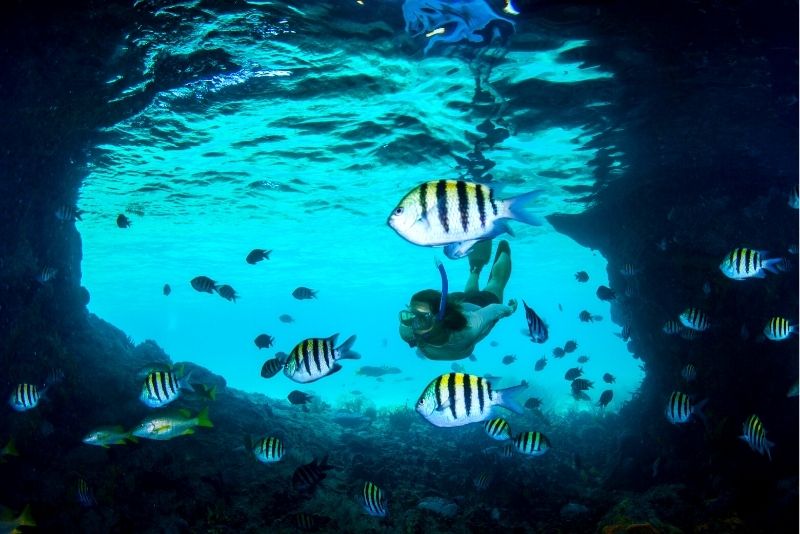 You read that right. This is the grotto used in the Thunderball James Bond film. For good reason too.
Secluded, 80 miles offshore from Nassau, you'll feel just like a secret agent as you wind your way through the amazing underwater cave systems, coral and all sorts of sea creatures.
60 – Rent a boat on Stocking Island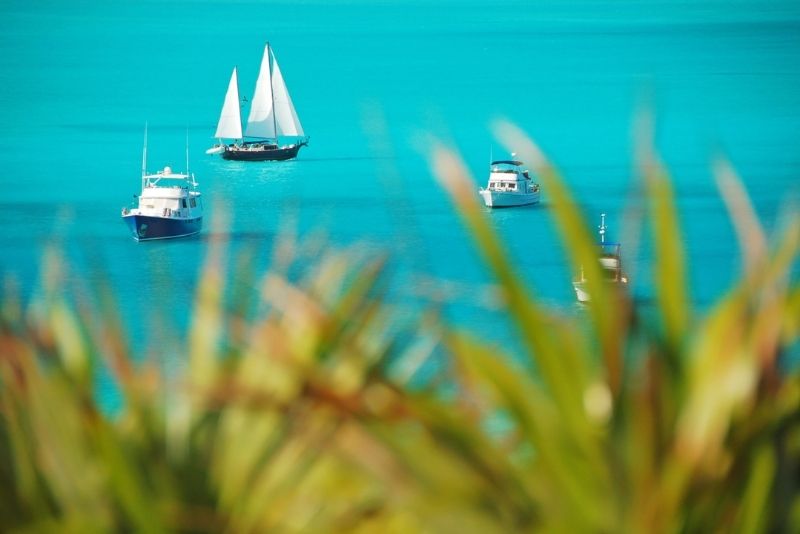 This is a bit of a tricky one to get to but if you can rent your own boat and have stingrays eat out of your hands, you know it will be worth it.
A plane from Nassau to George Town, then taxi and ferry out to Stocking Island and you'll be paddling out on your own in what feels like no time at all!
61 – Lookout from the Great Inagua Lighthouse
Historically a dangerous site for ships, this incredible lighthouse was built by the British to prevent further shipwrecks.
The unparalleled panoramic views from the top of this great structure offer views that reach as far as 17 miles.
If you hang around long enough, you might even see one of the lighthouse keepers cranking one of the few remaining kerosene lamps in The Bahamas.
62 – Hop on a stand-up paddleboard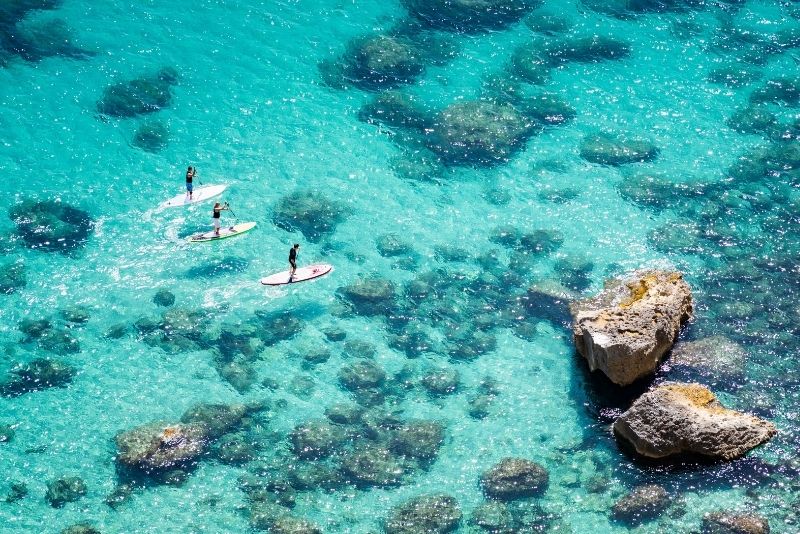 With some of the calmest waters in the world, paddleboarding is one of the best things to do in The Bahamas.
You can even hire a board on paradise island, which includes a basic stand-up paddleboard lesson, allowing you to get out and explore the coastline in no time at all!
63 – Play a round of golf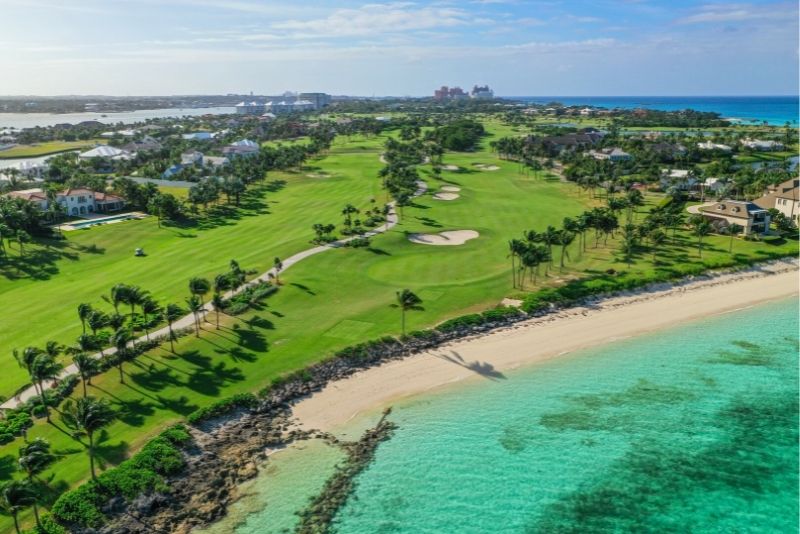 Nothing says a relaxing holiday like a leisurely round of golf with a group of fellow travelers. Where better to do that than one of the many spectacular courses surrounded by picturesque waters and trees throughout The Bahamas?
Be sure to tick off the Royal Blue Golf Course at Baha Mar, just be prepared to lose a ball or two in the dense bushland between holes.
Stealing the award for the best golf course in the Bahamas, the views are hard to beat and the landscape creates a course that's suitable for beginners, but also offers a challenge to seasoned golfers.
The Ocean Club Golf Course is another top pick, designed by professional American golfer, Tom Weiskopf. With a par 72 over 18 holes, the course sports elevated tees, protected fairways and waterway features.
Sitting on the edge of the water, expect crosswinds during playtime. There's an on-site Golf Academy here too where PGA-certified instructors give private lessons, as well as on-course classes.
64 – Head to Half Moon Beach in Little San Salvador Island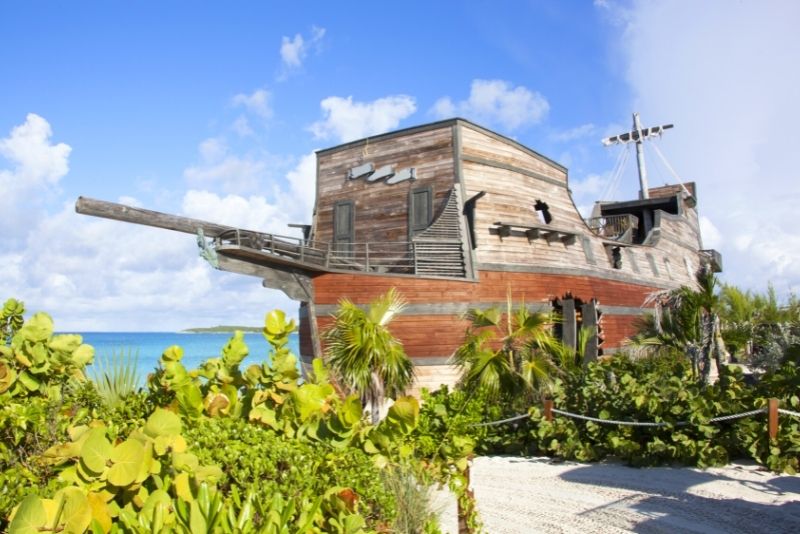 Half Moon Beach, as its name suggests, is a crescent-shaped, beach on Little San Salvador Island. Although the island is 6 square miles, only 2% has been developed leaving you in a mostly untouched wilderness.
Make sure to swing by Captain Morgans Pirate ship in order to complete your taste of The Bahamas from a time gone by.
65 – Grab a beer at Pirate Republic Brewery in Nassau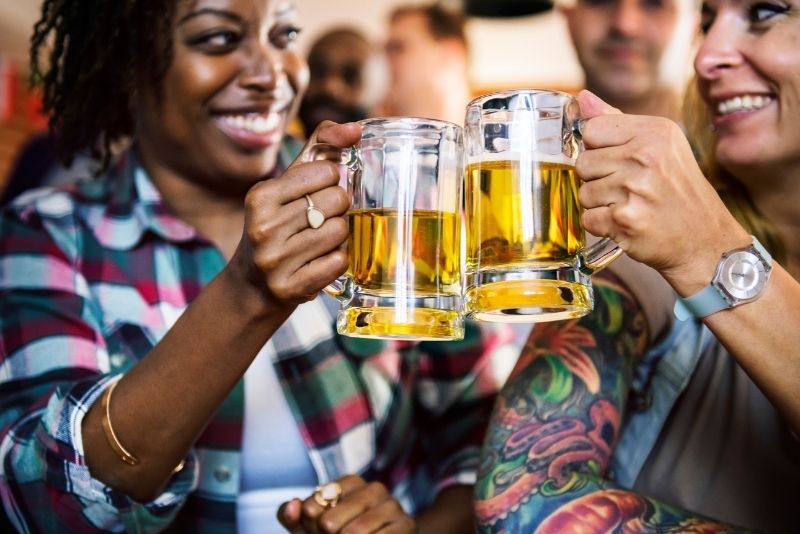 The only craft brewery in all of The Bahamas, this is a must-see stop for beer lovers. Aside from all the staple beer types, the Pirate Republic Brewery is known for its creative seasonal varieties.
A pineapple pale ale and a watermelon berliner weisse are just some of the unique brews spilling out of the taps. This is definitely the place to try something new!
66 – Take a dive to The Catacombs in The Abacos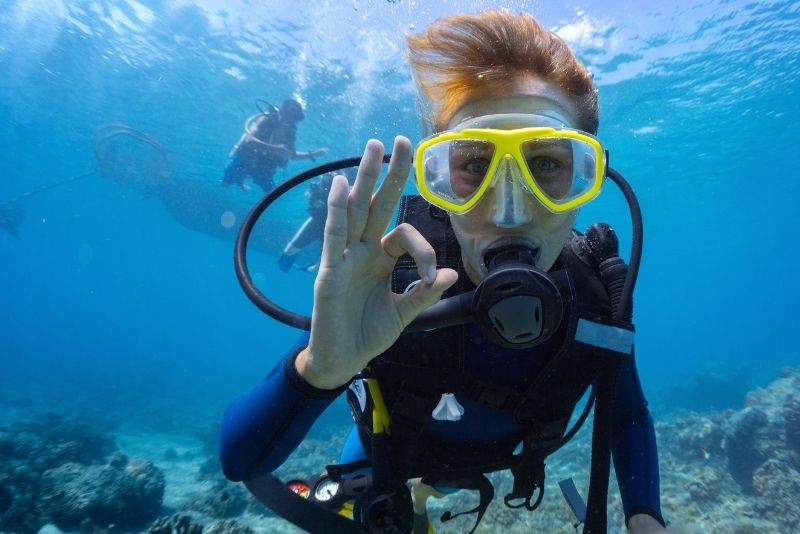 Head out to Brendal's Dive Center in Green Turtle Bay in The Abacos to see all the wonders lurking below the water's surface in The Bahamas.
You could be taken down to see stunning underwater shipwrecks, but the highlight here is the stunning coral catacombs. The best bit of all, you can choose your dive depth, anywhere from 2-200 feet so there's dive for everyone here!
67 – Dance the night away with a Rum and Reggae tour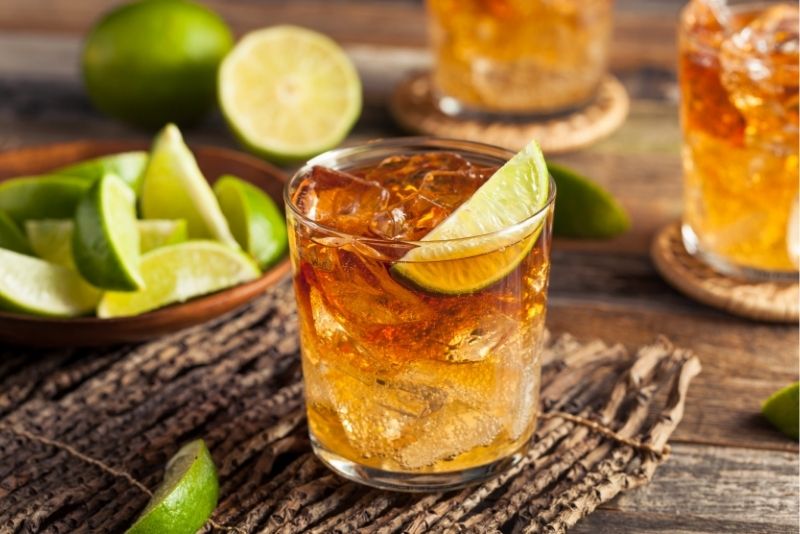 Experience a night filled with two of The Bahamas best-known exports; Rum and Reggae. Be whisked around the town of Nassau to various bars and venues and taste the best rum in the world.
A great way to meet new people so definitely a great option for solo travelers, but anyone with a love for rhythm and a taste for rum will find it hard to look past a tour like this. Just make sure all your worries stay at home!
68 – Dress up with Androsia in Andros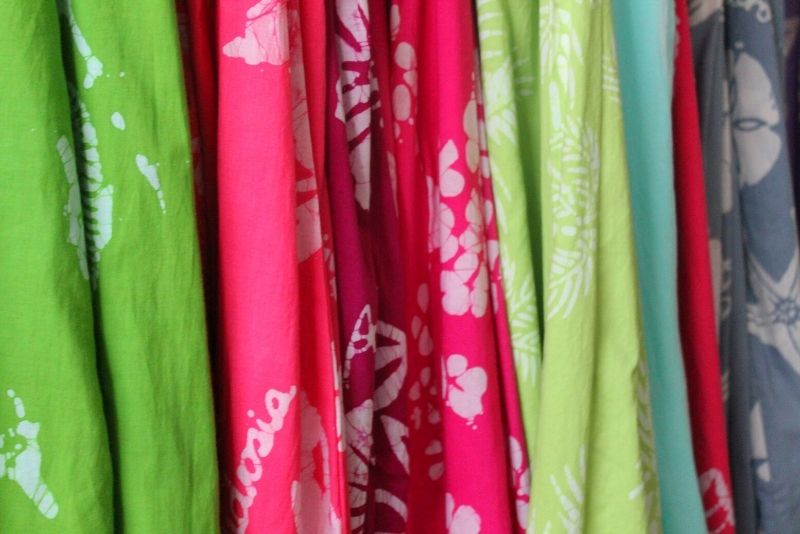 Androsia is the national fabric of The Bahamas. If you see anyone dressed in beautiful bright colors with stunning patterns, it's likely they're wearing Androsia.
Andros is the home of Androsia, and here you can discover the stunning handmade process of making, stamping and dyeing this beautiful fabric. Definitely a place for a souvenir for the fashion conscious!
69 – Try your luck at the Casino in Paradise Island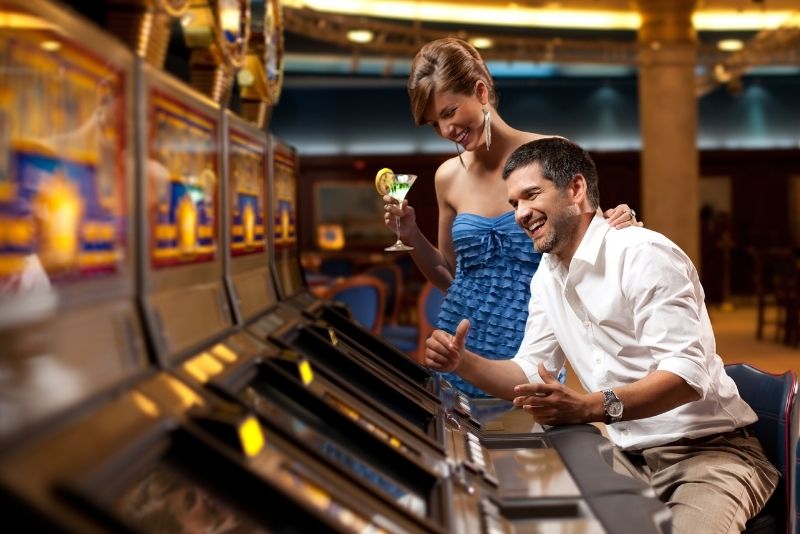 Everyone's familiar with the classic casino environment, dark velvet, no clocks, no daylight. The casinos in Nassau, such as BahaMar and Atlantis, are refreshingly different.
Play roulette with your toes in the sand or play a hand of poker as you watch the sun go down over the paradise island shoreline.
Not just for experienced casino goers, there's something for a little flutter or high rollers here.
70 – Follow the trail at Rand Nature Centre in Freeport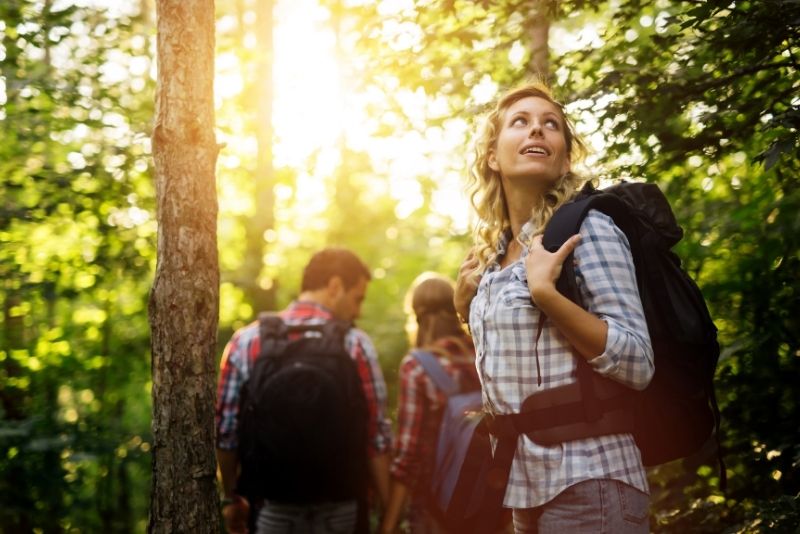 The stunning 100 acres Rand Nature Centre is a healthy dose of natural, untouched beauty, well worth the visit. There's a 2000 foot trail that makes its way through a pine forest, this stop is a bird watcher's paradise.
A healthy, well-maintained ecosystem and a huge variety of bird species mean you definitely won't have to wait long to spot a unique flying friend!
71 – Take a Chocolate Factory tour at Graycliff Chocolatier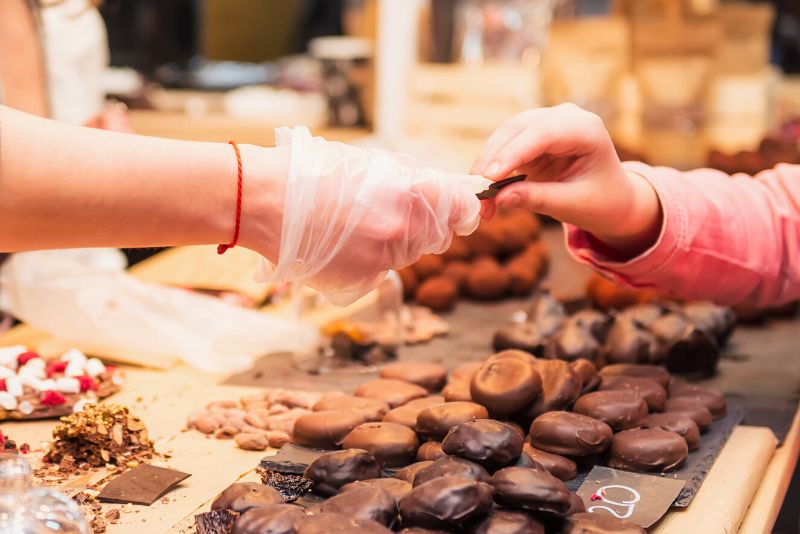 Charlie and The Chocolate Factory created many childhood dreams of running through a chocolate factory, with the sweet smell of cacao filling the air.
Make dreams a reality at Graycliff Chocolatier and enjoy a tour of the chocolate factory, or they offer other hands-on choco-centered experiences.
Traveling with kids? Become a master chocolatier for the day and learn how to make your own truffles and gourmet chocolate pieces. Or, for a more detailed time, enjoy the 'Graycliff The Art of Chocolate and Factory Tour.'
Enter the factory where the magic happens and whilst exploring, get educated on the history of cocoa beans in the Bahamas (and worldwide), as well as the manufacturing process from nibs to liquid to the end product. The tour ends with a chocolate bar-making lesson.
For the adults; opt for the sumptuous 'Chocolate & Spirits Pairing' for a culinary understanding of which chocolate pairs best with different alcohol, from rum to whiskey to port.
72 – Eat McKenzie's fresh Conch at Potter's Cay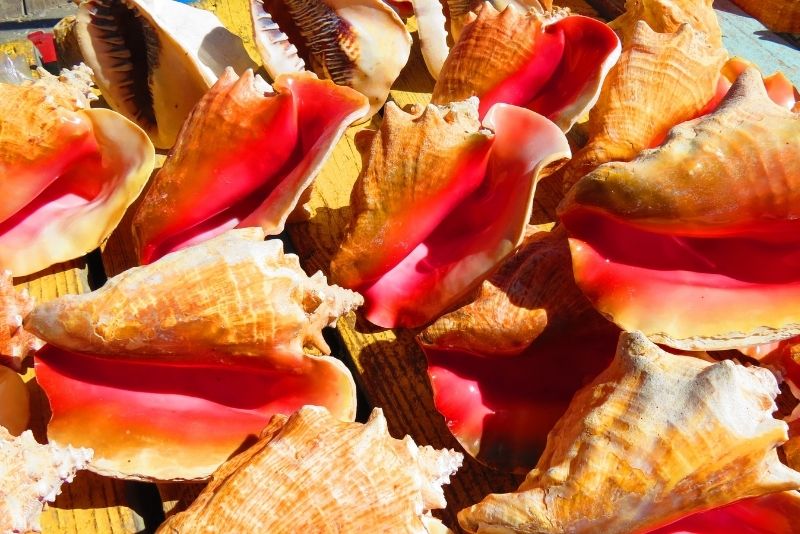 The Bahamas are known for their Conch, and Potter's Cay is the absolute best place to get the full experience.
Every day, divers plunge into the waters to hunt fresh conch before 40 chefs lining the waterfront spend all day turning their finds into the best conch dishes you will find anywhere.
Before you get too overwhelmed, Mckenzies Fresh Fish and Conch is the best place to start, serving some of the best conch dishes you'll find.
73 – Party at Aura, a luxury nightclub in Paradise Island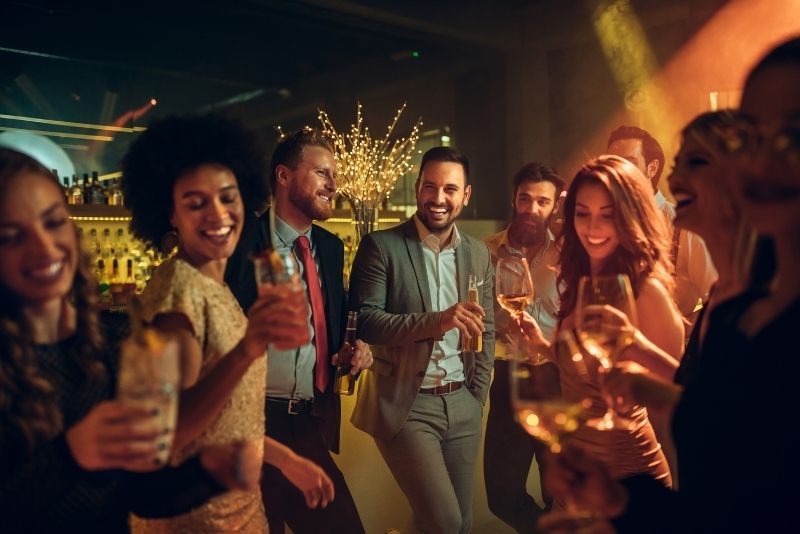 If you need to get your dancing fix, head to the opulent nightclub Aura, above the Atlantis Casino.
An enormous 9,000 square feet venue has all the room for you and your fellow travelers to dance to world-class DJs and much more.
It's a perfect way to cap off a day of exploring the waterways of Paradise Island.
74 – Illuminate history at Elbow Reef Lighthouse in Elbow Cay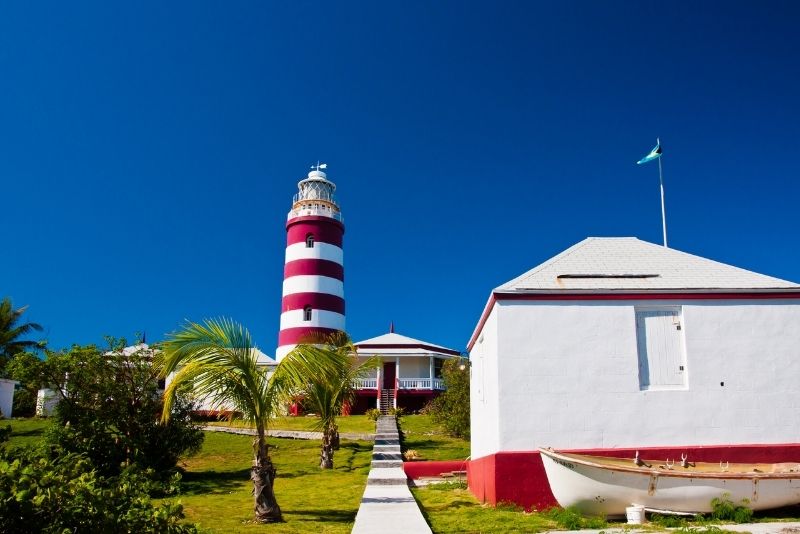 Devastatingly damaged by hurricane Dorian, Elbow Reef Lighthouse has been magnificently restored to remain the last intact working light station in the entire Bahamas.
Stare straight back into 1800 colonial British history as you watch the lighthouse keeper hand crank the lens and fuel the kerosene lamp.
75 – Drive to Primeval Forest National Park in Nassau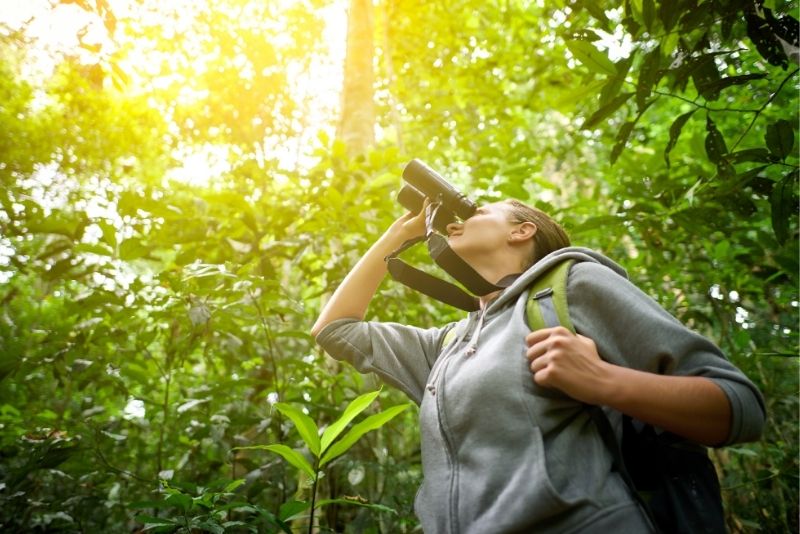 Head to this stunningly undisturbed woodland paradise on the southwest end of New Providence.
Easiest to get to with a car, here you can witness the incredible contrasts between size-able sinkholes and beautiful limestone caverns that get up to 50 feet deep.
The Primeval Forest National Park is the place to switch off your phone and reconnect with nature.
76 – Find treasure with a Pirate Scavenger Game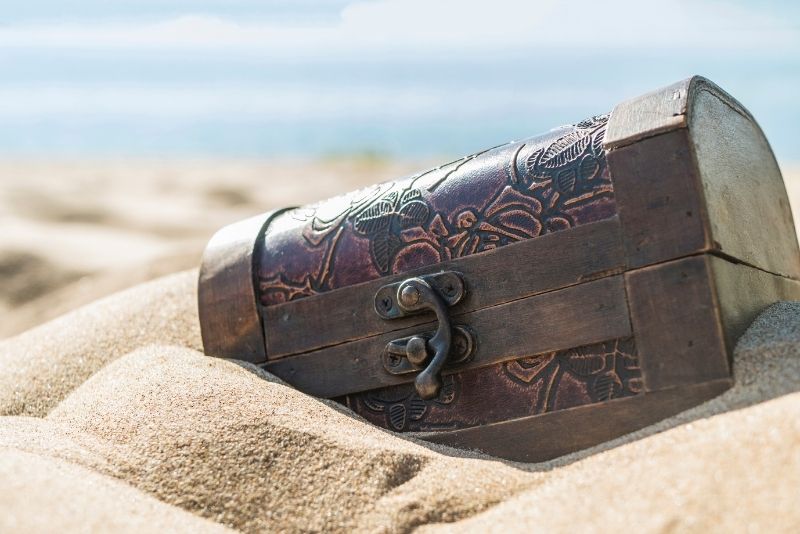 A great way to race around The Bahamas while also learning a thing or two about the incredible history of pirates.
Bound to bring your party closer together as you work together to solve puzzles and riddles to find a pirate booty hidden somewhere in Nassau. A Captain Jack Sparrow costume will not go astray here!
77 – Head to Pete's Pub and Gallery in The Abacos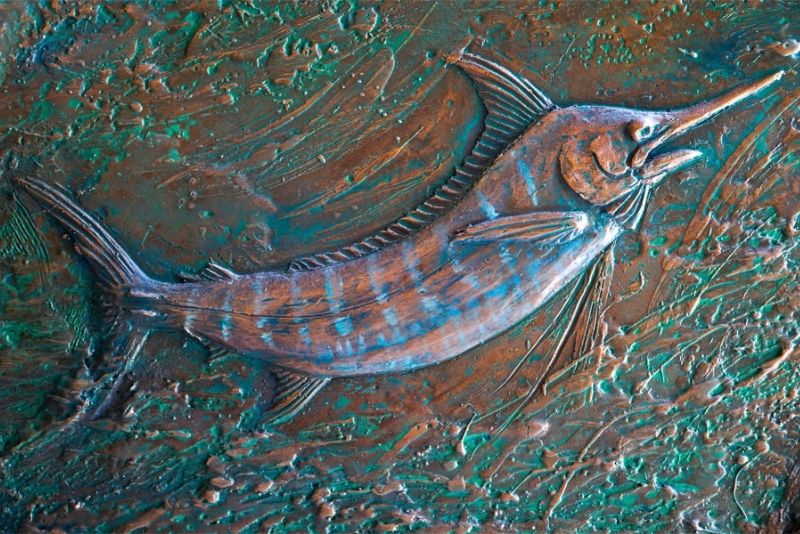 A great meal should be enough to justify heading down to Pete's Pub in The Abacos. However, not only will you get some of the freshest fish, but you'll also see giant bronze sculptures in the on-house gallery.
Why stop there, when you can also visit The Johnston Art Foundry just around from Pete's Pub and watch how these beautiful pieces get made.
78 – Find wilderness on Mayaguana Island – one of the most pristine and untouched islands in the Bahamas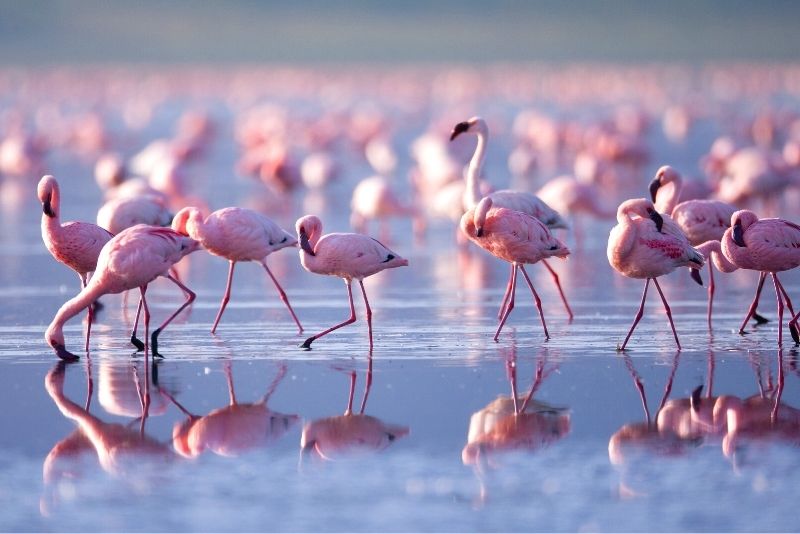 If you've never seen a beach without footprints, Mayaguana Island is a must. The most secluded and furthest island from Nassau, this is for anyone who really wants a true, peaceful escape.
Although it's not quite a hop, skip and a jump away like the rest of the fun things to do in The Bahamas, there's a direct flight from Nassau and the serenity is well worth the wait.
79 – Meet Lady Di at Eleuthera Pineapple Fields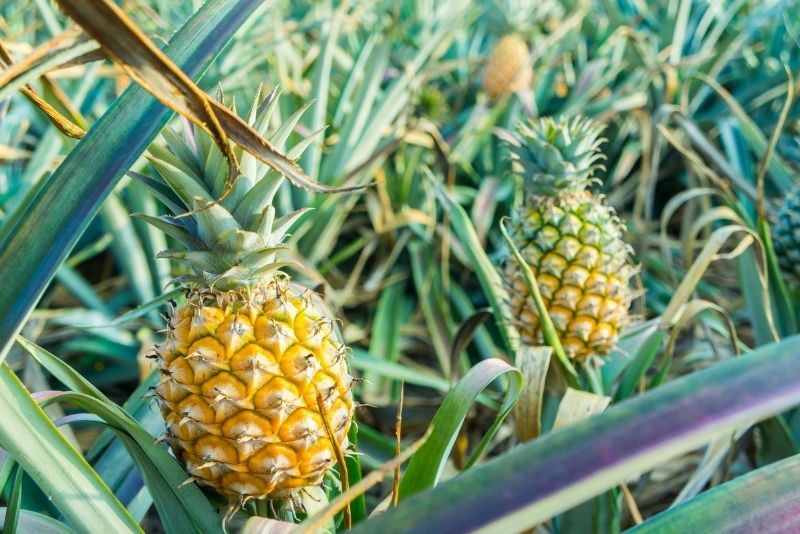 Ever been on a waitlist for a pineapple? Well, that may very well happen if you're not in early enough to get one of Lady Di's latest harvest.
Lady Di is a local pineapple grower, serving the best Bahamian produce since 1974. Skip the pizza and eat these fresh pineapples straight from the plant.
80 – Explore The Heritage Museum of the Bahamas in Nassau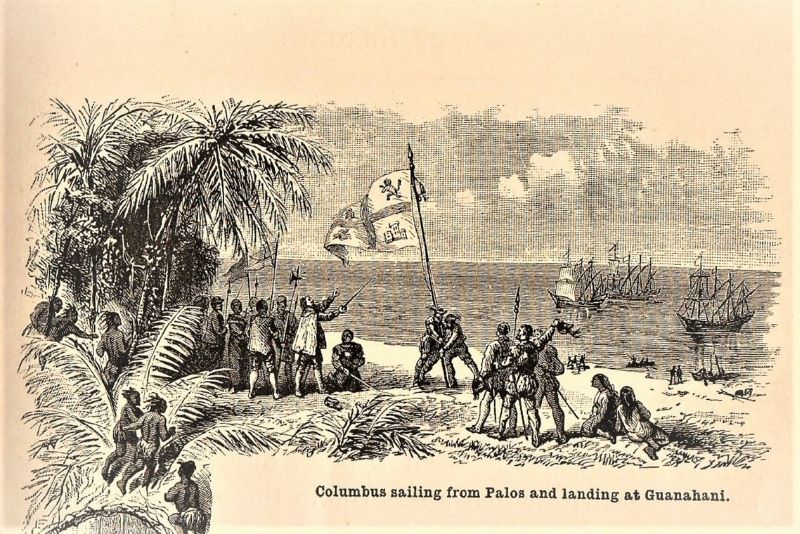 If you want the most comprehensive overview of the history of The Bahamas, then The Heritage Museum in Nassau is your one-stop shop.
Seeing anything from fossils and pre-historic artifacts to items from the days of pirates and Columbus is the best way to come away from your trip to The Bahamas, knowing all there is to know.
81 – See out the day with a Sunset cruise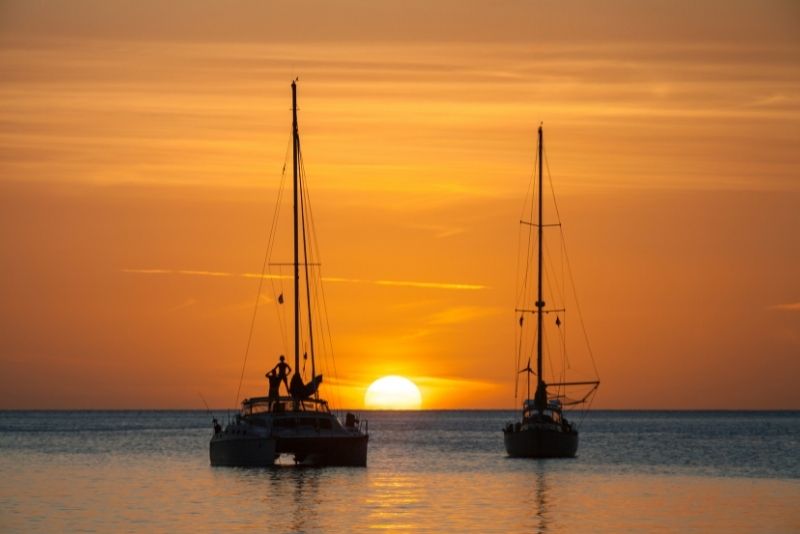 Take the stress out of your Bahamian date night with a sunset cruise on a catamaran from Nassau.
With a Bahamian-style dinner and refreshing drinks, this two-hour cruise is quite possibly the most breathtaking way to take in the sunset over Nassau.
Just head to Paradise Beach Drive, be picked up, dropped off, and let the evening do the rest.
82 – Jump into Blue Holes National Park in Andros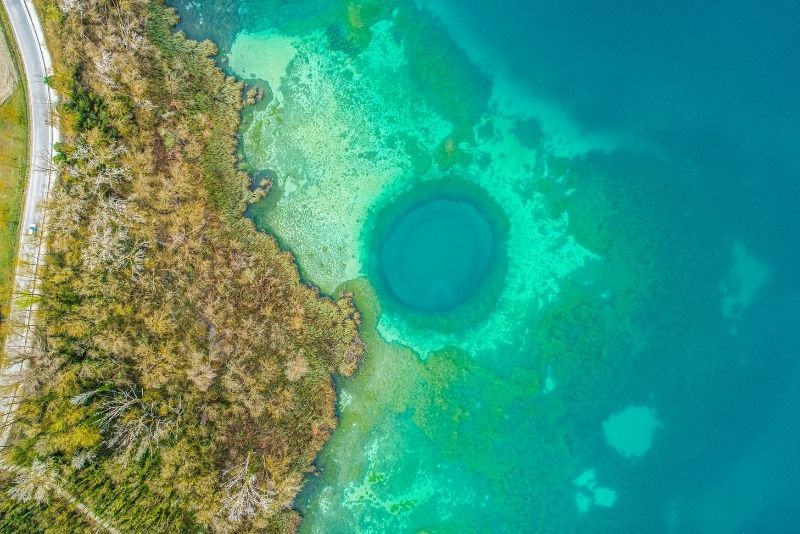 The area of Andros has the greatest concentration of blue holes anywhere in the world. Blue Holes National Park is a 40,000 acre national park dedicated to keeping these stunning features alive.
The cream of the crop is Captain Bills Blue Hole, where you'll find yourself jumping in over and over. Just be sure to keep an eye out for the tiny sign that says 'Blue Hole' or you might just miss it.
83 – Have a cocktail at The Daiquiri Shack in Nassau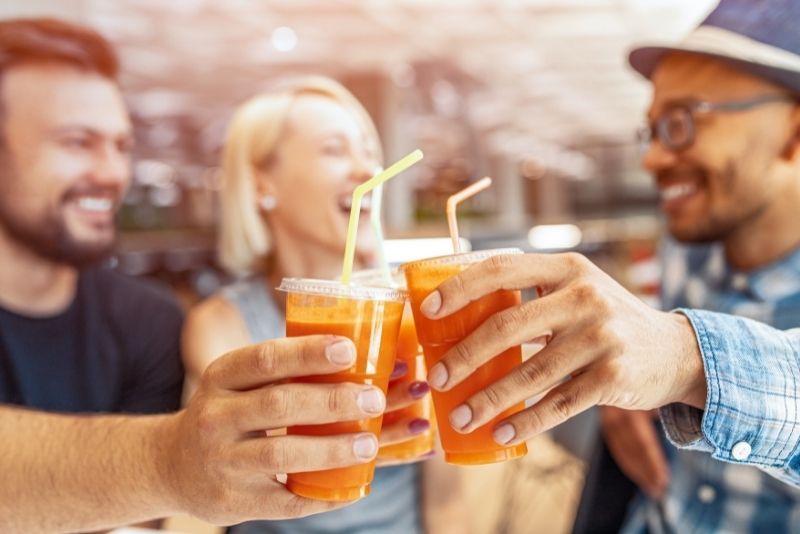 Maybe you've had a daiquiri before. Maybe you've even had one with freshly squeezed lime. But you don't know fresh until you've had one from The Daiquiri Shack, with fresh lime grown on the island with rum distilled just down the road.
Made by fun-loving local Bahamians, this is the only way to enjoy this world-famous cocktail.
84 – Witness Cascarilla Harvesting in Acklins & Crooked Islands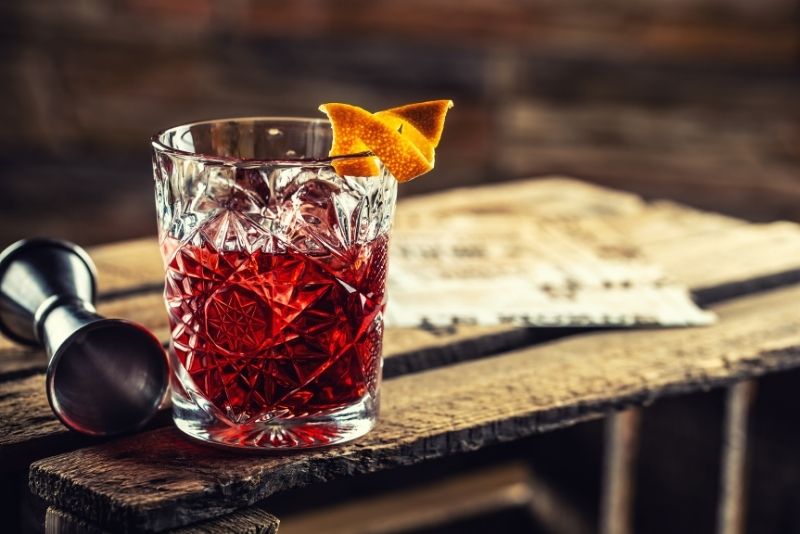 Aklin and Crooked Islands are home to some of the most plentiful crops of Cascarilla. Cascarilla is a bark that is widely used around the world, most notably in the ever-popular Campari liquor.
This is a great place to watch the locals do their thing, and also see where part of your favorite drink comes from. Maybe even get a sample to make your own!
85 – Visit Marine Habitat in Paradise Island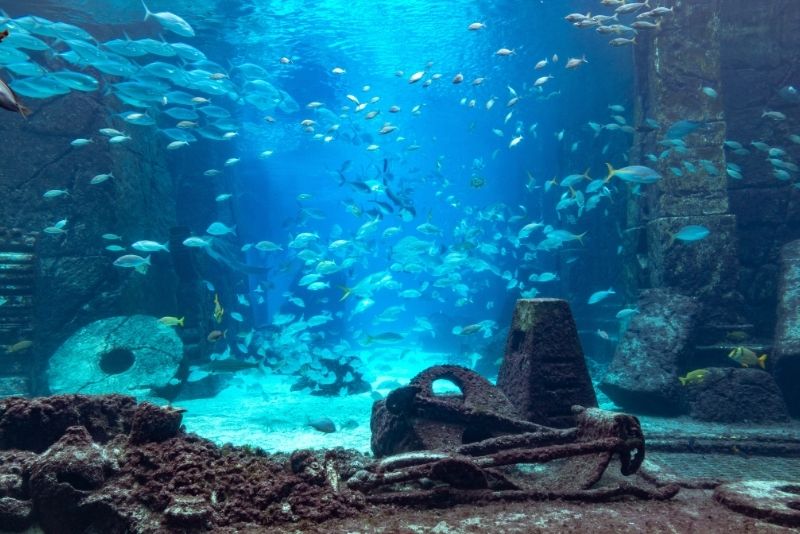 The largest open-air marine exhibit in all of The Bahamas, Marine Habitat is a great way to see all the incredible local species of marine animals from the comfort of dry land.
With a plethora of lagoons and over 50,000 animals, this is an essential stop for animal lovers, especially if you left your waterproof camera at home.
86 – Hop on a beer tasting tour at Freeport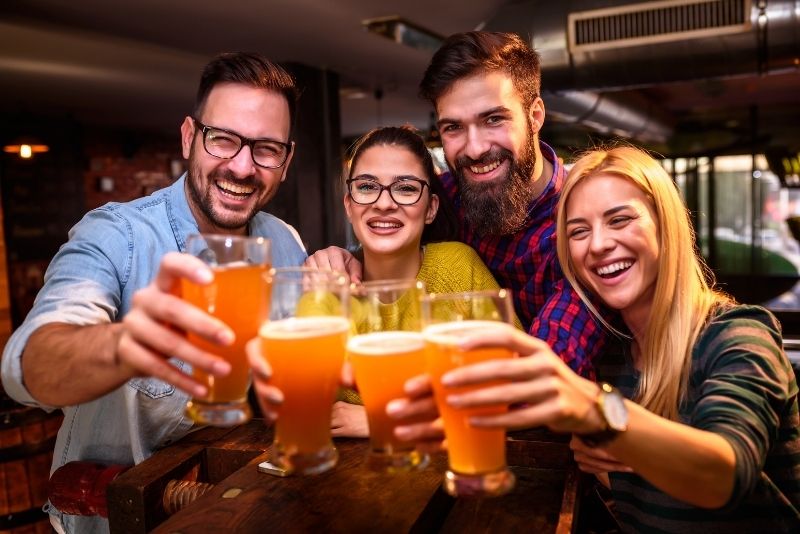 Head out to Freeport for an afternoon and sample some local beer on the Bahamian Brewery tour.
Here you'll not only taste all the finest lagers from The Bahamas but you'll even get a full behind-the-scenes tour where you'll see what goes in and what comes out, right before heading back to the on-site bar to sample the finished product.
87 – Check out the Staniel Cay plane wreck
One of the most accessible plane wrecks in the world, on account of it being found in incredibly shallow water just off the coast of Staniel Cay.
Just moments from Staniel Cay airport, you can head out here and see Pablo Escobar's plane wreck from the 1970s and still make it back in time for dinner in Nassau.
If you've got a free afternoon why wouldn't you?
88 – Attend The Bahamas annual Junkanoo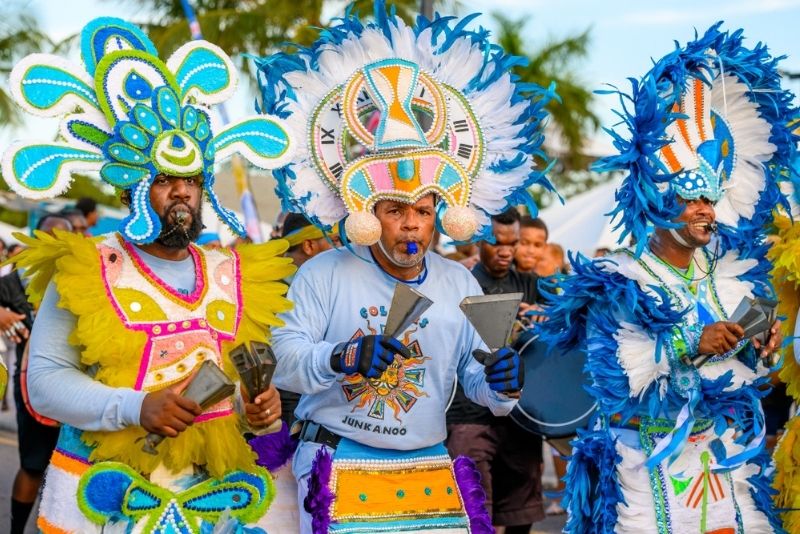 If you happen to find yourself in The Bahamas around the holiday period, be sure to take the time to attend the annual Junkanoo, arguably the biggest carnival in all of the Caribbean.
Held on boxing day (December 26th) in the hub of downtown Nassau on Bay st, this is a once-in-a-lifetime experience simply not to be missed.
How to get to the Bahamas?
There are two main ways to get to the Bahamas, either by traveling by plane or by sea to reach the islands.
Cruiseliners often pick the Bahamas as a destination stop on their Atlantic fleet itinerary, or you can charter a private yacht here (or other boat types) from Fort Lauderdale, Florida, for example.
Traveling by air is perhaps the most convenient and quickest way to get to the Bahamas. Private flight charters are one way to arrive (in style) but can be pricier than a usual flight.
Or, book an international flight and land at Lynden Pindling International Airport (formerly known and still often referred to as Nassau International Airport) in Nassau — the capital of the Bahamas.
Pre-organized airport transfers are a convenient way of traveling to your accommodation once you touch down.
Exiting the airport, your private driver awaits you (holding up a sign with your name so you feel extra important) and transports you directly to your stay, or next departure point if heading straight to another island.
Where to stay in The Bahamas?
Whether you're on your own private beach, or check into a stay on the beachfront, the tropical feels and stunning views seem endless. Here are some of the best places to stay on the islands.
Situated on the famous Pink Sands Beach, the location doesn't get better… Coral Sands Hotel showcases an all-white, elegant oceanic design and is favored for its open and airy setup.
A phenomenal locale the French Leave Resort, Autograph Collection does have too, and just wait until you get a load of the views from every angle — the outdoor pool and ocean feel as if they're one!
This luxurious sanctuary is a piece of paradise with its stunning gardens, huge bathrooms, guest pool fenced by tall palms, and sun loungers positioned on guests' private patio. But what would you expect, The Ocean Club is a Four Seasons Resort after all!
Thanks to its beachfront positioning, The Cove Eleuthera allures travelers in a heartbeat. The interiors of all the rooms, the studio, and the suites have stylish and luxe finishes, and magnificent sunset views.
Margaritaville Beach Resort Nassau is a great family resort, on its own private beach and with a lazy river that runs through the resort — plus an adults-only pool for when mom and dad want some "me-time." Done up in marine blues and whites, from the hallways to the rooms, it suits its location to a tee.
If having an entire setup is more your style, La Bougainvillea only has villa options, from a one to a six-bedroom sleeper, or check out the villas at the refined Tiamo Resort.
Where to go next?
After your time in the Bahamas comes to an end, it's time to plan where to venture next if you still have days or weeks left to spare. Being so close, it makes sense to continue your trip with a visit to the USA, and there are many things to do in Florida (a 45-minute to one-hour flight away).
Within less than an hour, fly for 45 minutes only from the Bahamas to Miami, one of Florida's megacities and home to a thriving nightlife scene, world-class dining, endless watersports and outdoor adventures. Plus, its colorful Cuban influence adds vibrancy and energy to the city.
Comprising over 1,700 small islands and 800 keys (including Key Largo, Key West, Islamorada, Virginia Key, Key Biscayne and hundreds more), Florida Keys is heaven for nature lovers, mermaids and those that appreciate wildlife.
Diving, fishing and boating are some of the top reasons why travelers flock to this part of Florida, bordering parts of Cuba. Key West is located closest to Cuba, approximately 144 kilometers.
Final thoughts
All that's left to do now is prepare for your tropical island adventure of a lifetime in the beautiful Bahamas.
Whether it's a relaxing break you're seeking, an epic family holiday destination or a honeymoon location, there's no better place than the islands.
What are your must-see islands, best beaches and favorite things to do in the Bahamas? Let us in the comments.
As always, happy, safe and sunny travels!