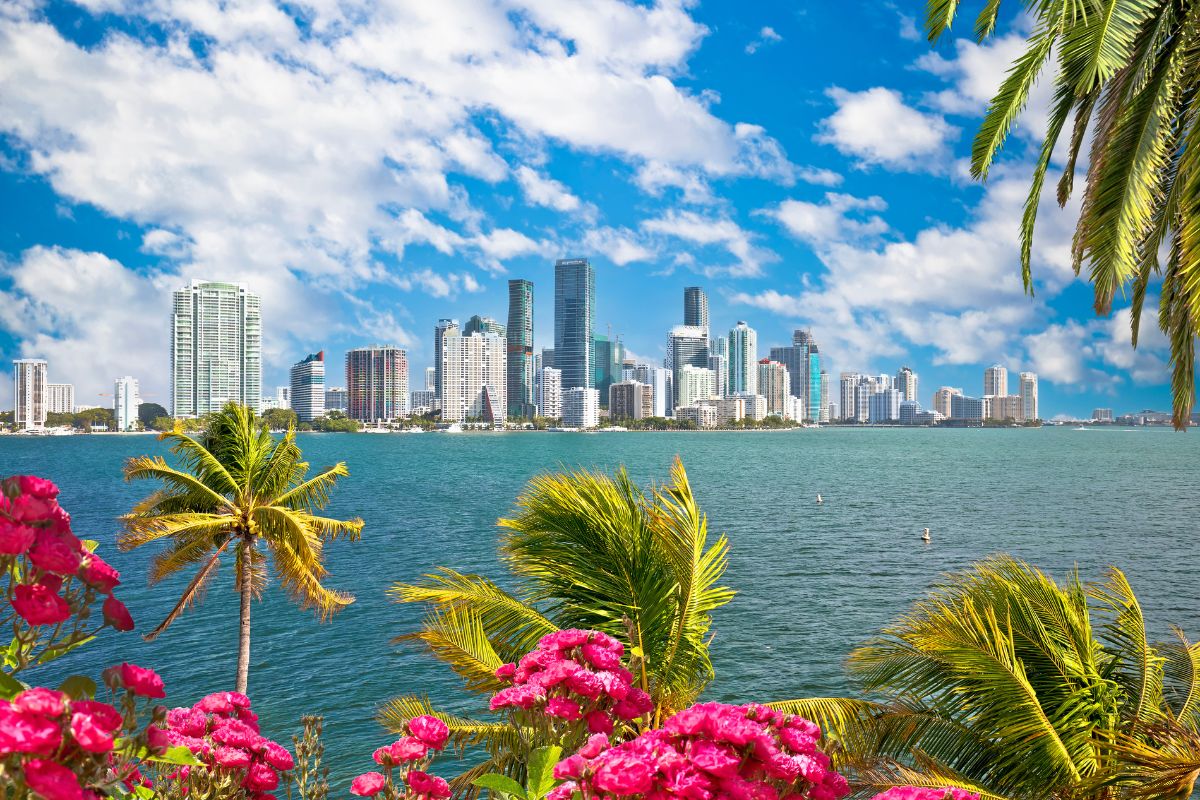 You may know about its dazzling white sands, inviting turquoise waters, and swaying palm trees.
You may even know about its great people-watching opportunities, its lavish buildings, and its nonstop stream of parties.
But there are many more things to do in South Beach, Miami than meet the eye.
Of course, there are plenty of outdoor activities – from golf and boating to yoga and fishing – that allow you to soak up that famously lovely Floridian weather.
But it's also a great place to partake in the city's booming art scene, with gorgeous galleries showcasing some of the most innovative works of the modern era.
And if you're into museums, this neighborhood's got you covered; delve into the history of Judaism, try out some optical illusions , or delve into the world of erotic art.
With such variety and decadence, it's little wonder that this neighborhood is packed with many of the coolest things to do in Miami.
Grab some sunscreen and get ready to live the good life… South Beach style!
1 – Wander around South Pointe Park and Pier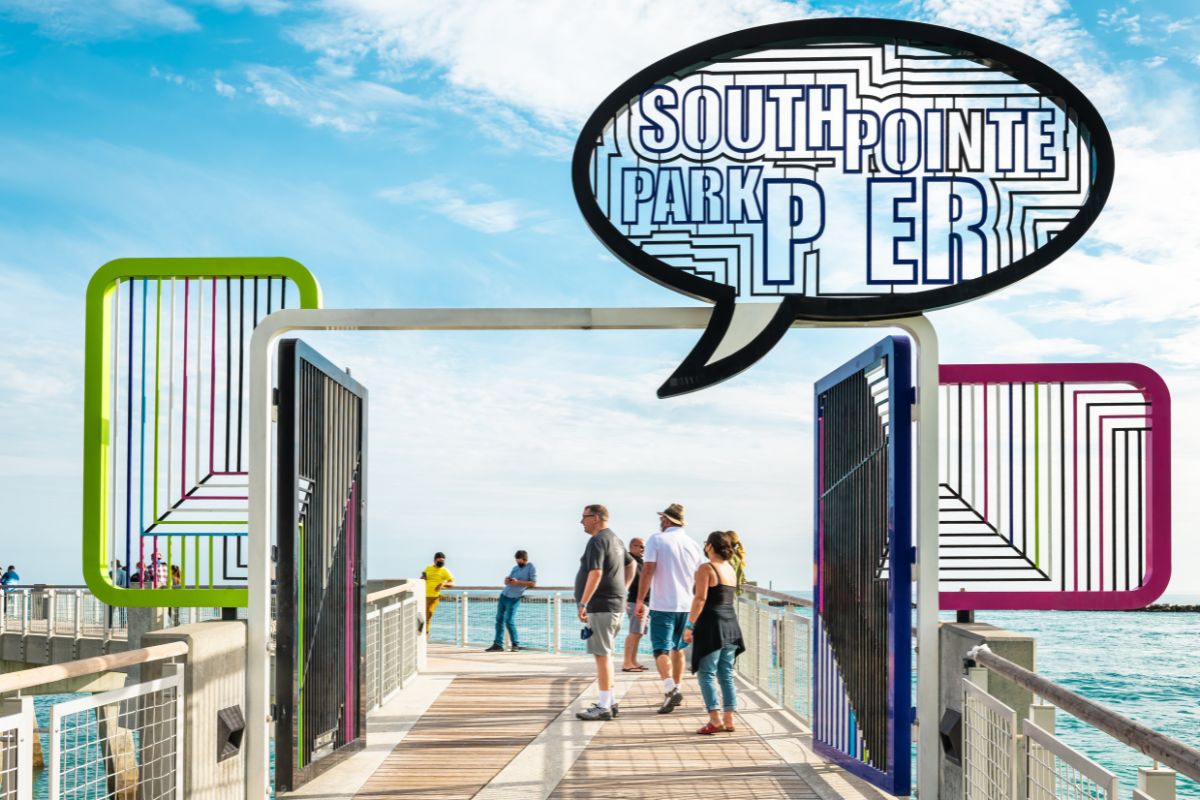 Start your trip off right with a day at South Pointe Park, where the great scenery is only matched by the wide variety of awesome activities.
Located at the very edge of Miami Beach, this lovely area would be worth visiting for the views alone, with great vistas of the downtown area, the cruise ports, and, of course, the beautiful shoreline.
If you're seeking a traditional beach experience, this place has you covered; you can swim, surf, paddleboard, play volleyball, or just kick back and relax in the sand.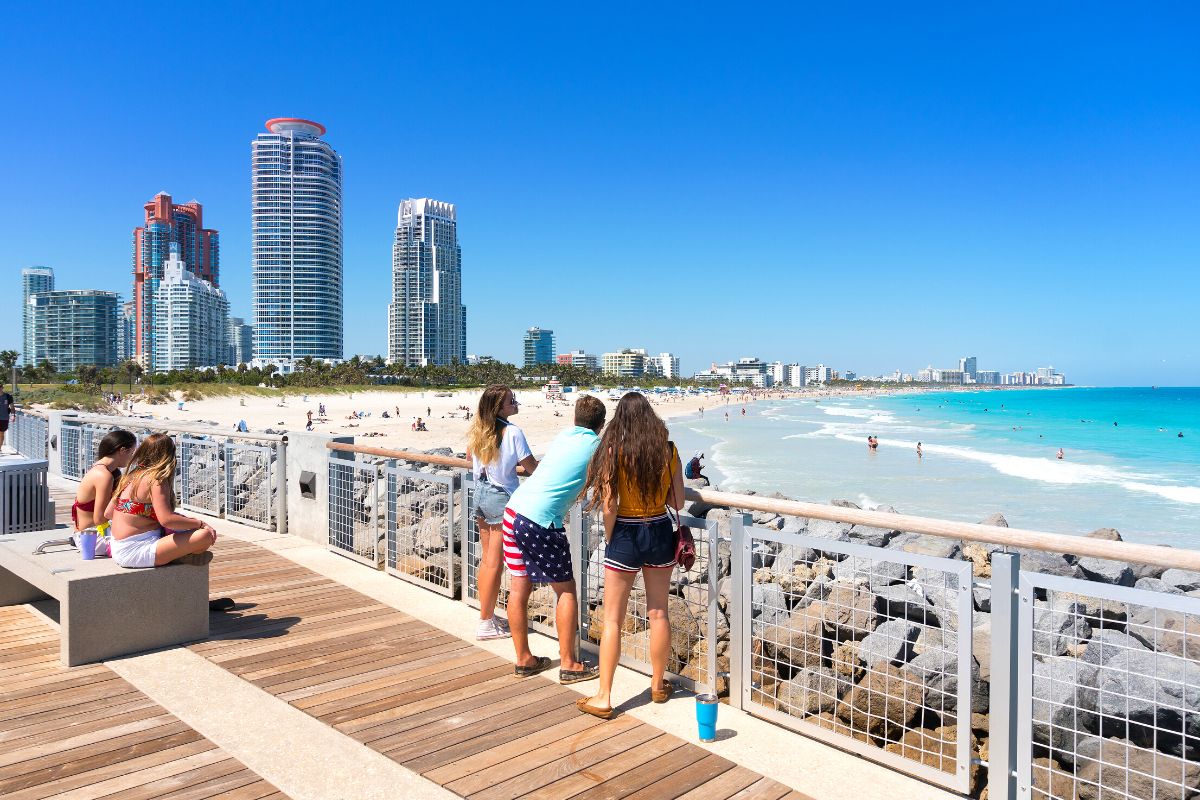 And if you want some quality photos, be sure to stop by South Pointe Pier, a visually striking boardwalk that's also a great place to stroll around and enjoy the scenery.
You can even grab some bait and a line and go fishing off the dock!
Then head over to Obstinate Lighthouse, an artistic take on a nautical stronghold.
Made up of 19 irregularly stacked disks and crowned by a beacon of strobe lights, this distinctive structure pays homage to the role of lighthouses in coastal areas, and serves as a visual treat in its own right.
Throw in playgrounds, a dog park, and even a world-class steakhouse (Smith & Wollensky, which offers incredible views of the water), and you have all the makings of a great day out!
2 – Soak up the vibes at Miami Beach – South Beach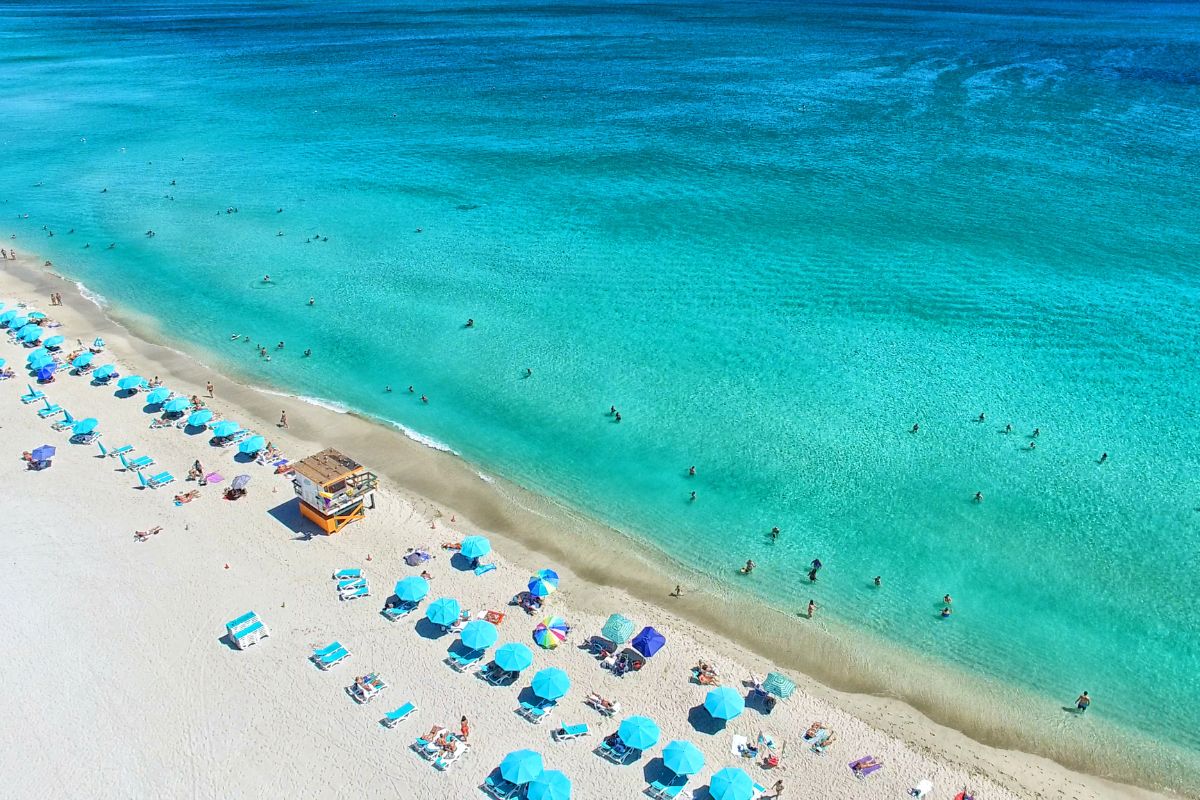 Another iconic stretch of sand, Miami Beach is a perfect spot to focus on some health and wellness.
Test your flexibility with a little bit of yoga, trying favorite poses and learning new techniques against a beautiful ocean backdrop.
And if you'd prefer an up-close view of the water, then give paddleboarding a whirl!
Glide around the bay and admire the opulent mansions, as well as the beauty of the nearby Sunset Islands.
Whether you're stretching, swimming, sightseeing, or sunbathing, your trip to the beach will leave you refreshed – and ready for more adventures!
3 – Explore Lincoln Road on foot (or by bus)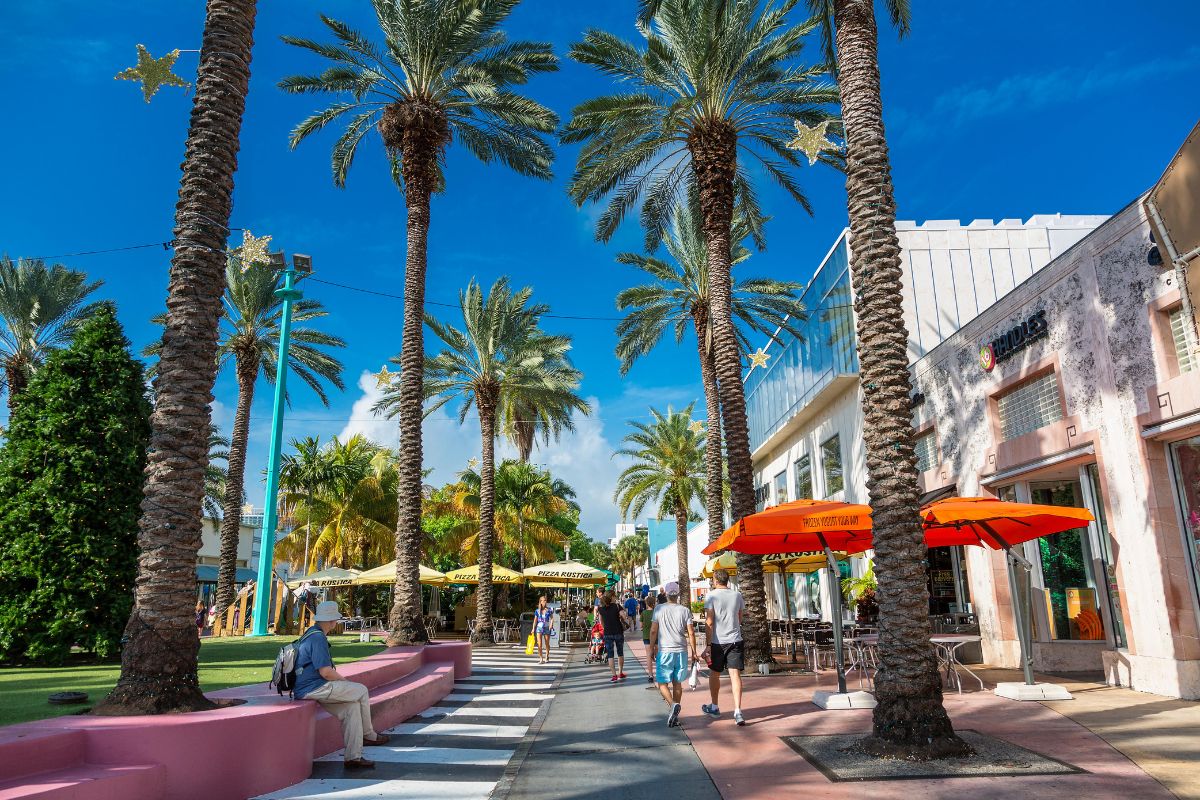 Running straight through the neighborhood, Lincoln Road is renowned for its shopping, charming cafes, and excellent cultural institutions.
Lik Fine Art Miami is a great example of the city's thriving gallery scene, showcasing the remarkable photographs of renowned local artist Peter Lik.
If music's more your speed, swing by the Lincoln Theatre, a splendid Art Deco building which once served as one of the city's most prominent movie houses, and has experienced new life as a concert venue specializing in classical music.
Don't miss the Antiques and Collectibles Market, a regular event in South Beach.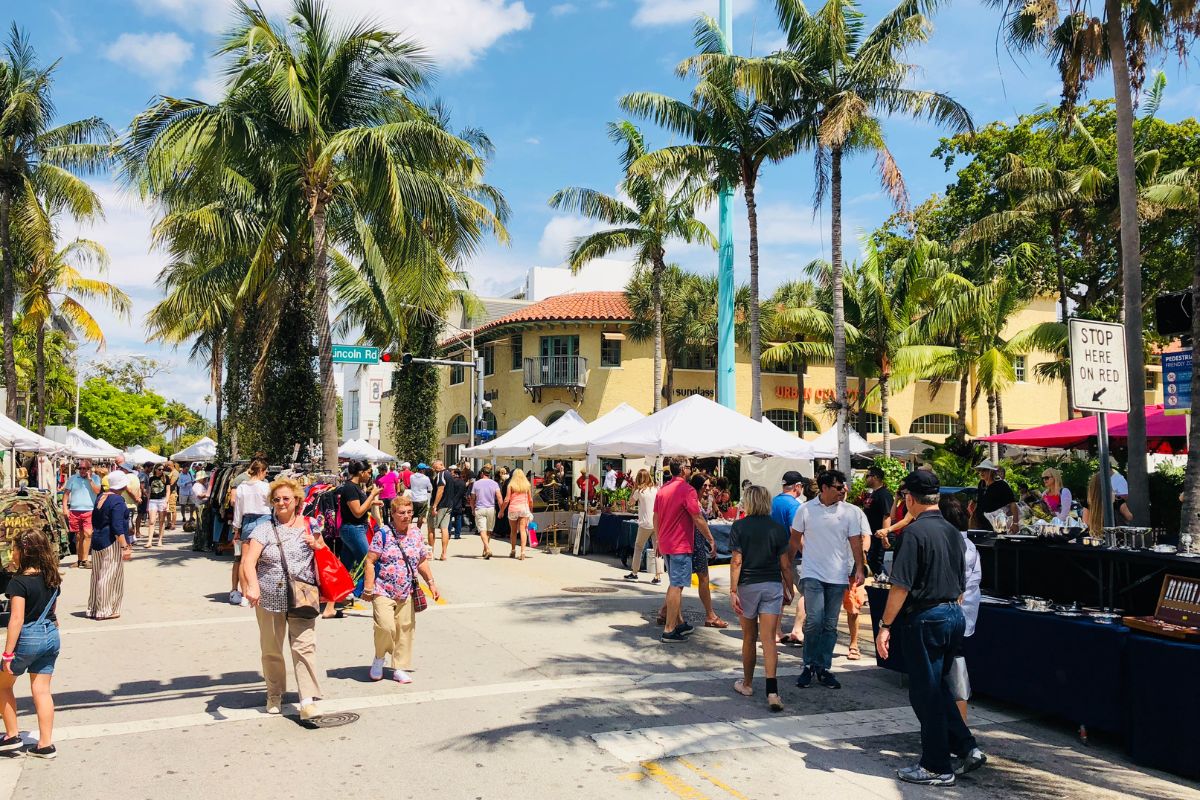 You can also explore this scenic route in style on one of several bus tours, which will take you past the road's most famous spots – and offer plenty of inspiration for places to come back and visit!
4 – Get active and artsy at Lummus Park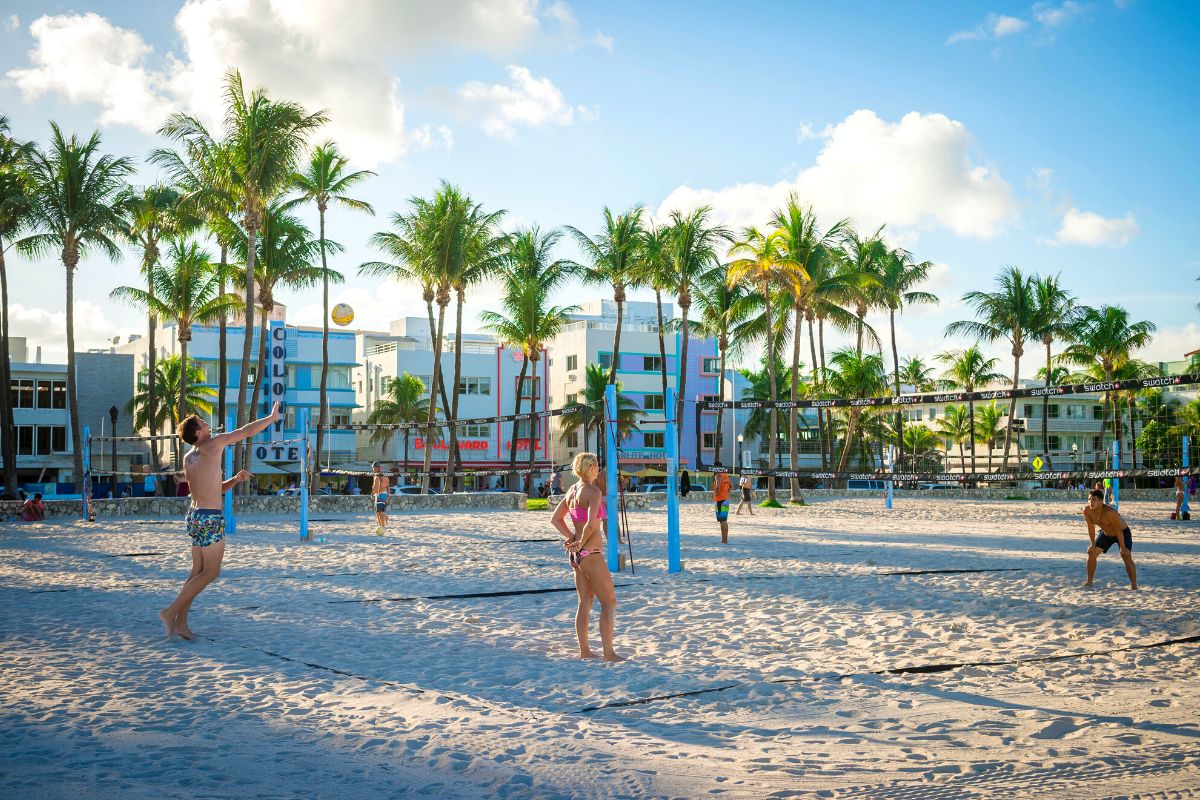 When you want to catch a little bit of that iconic Miami vibe, make your way to Lummus Park, where there's always some action afoot.
Along with the standard outdoorsy activities – from swimming and biking to watching the sunrise -, you can try some rollerskating, work out with the outdoor gym equipment, or browse for souvenirs in some of the many pop-up markets that line its luxurious ten blocks.
Don't miss the contemporary wonders of Scope Miami Beach, a lively art show that focuses on experimental, genre-defying pieces from hundreds of artists.
For an unorthodox (but fun!) means of getting around this massive area, try booking a dual trike tour.
Grab a friend or loved one and hop aboard these funky three-wheeled vehicles, pedaling along at a leisurely pace as you take in the park's lush scenery and hidden gems.
It's the perfect way to enjoy this sprawling, splendid area!
5 – Book a segway tour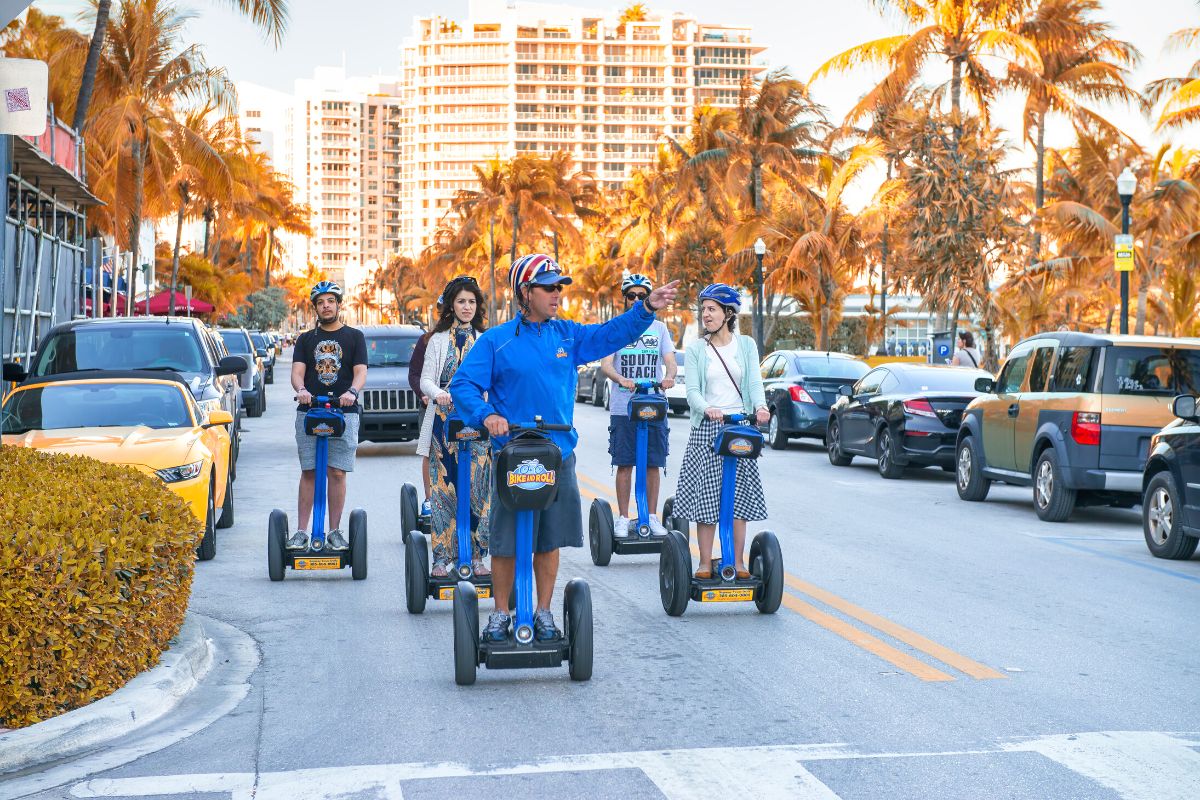 For another great sightseeing excursion, check out a Segway tour!
These delightful personal vehicles are known for their versatility – they're small enough to get around easily, yet fast enough to cover a lot of ground.
Hop aboard and follow your guide, drinking in lush tropical scenery, beautiful architecture, and unique historical sites.
Be sure to book a sunset tour if you want a truly memorable panorama; as the vivid colors of the sky give way to the blooming lights of the city, you'll be treated to all of the best aspects of this iconic metropolis.
It's one of the coolest – and most visually stunning – things to do in South Beach, Miami!
6 – Shop around at Collins Avenue and Ocean Drive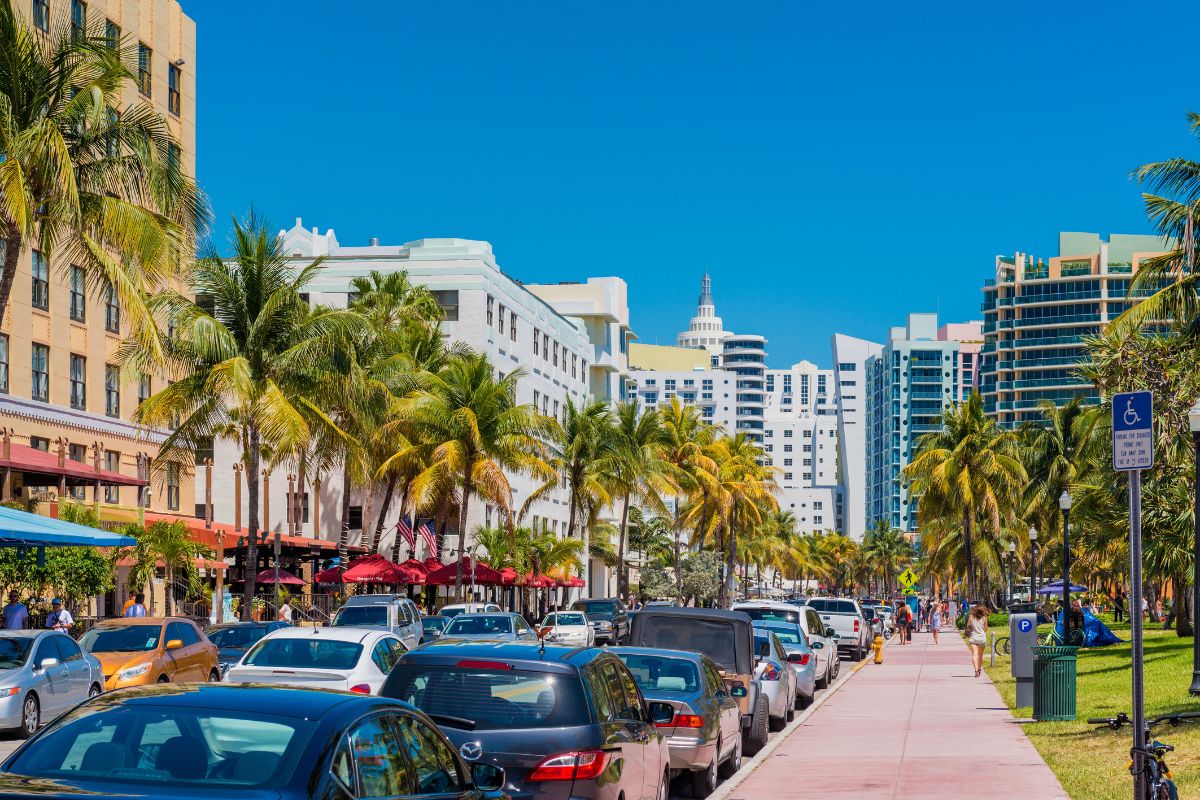 Among the many famous streets that run through this area, two of them stand out: Ocean Drive and neighboring Collins Avenue.
These roads are heaven on earth for shopaholics, with dozens of high-end boutiques selling the contemporary, luxurious clothing that has earned the city its reputation as an arbiter of cool.
You can also soak up some culture at the many art galleries, or grab a bite to eat at its acclaimed restaurants.
Later in the evening, party it up at the bars, before collapsing into a well-earned sleep at one of the many classy hotels nearby.
Or just stroll along and soak up the iconic scenery, including plenty of brightly colored buildings in the classic Art Deco style.
It's little wonder that this area has been used as a filming location for such classics as Miami Vice and Scarface… after just a few minutes of exploring, you'll feel like a star yourself!
7 – Tour the city in a vintage car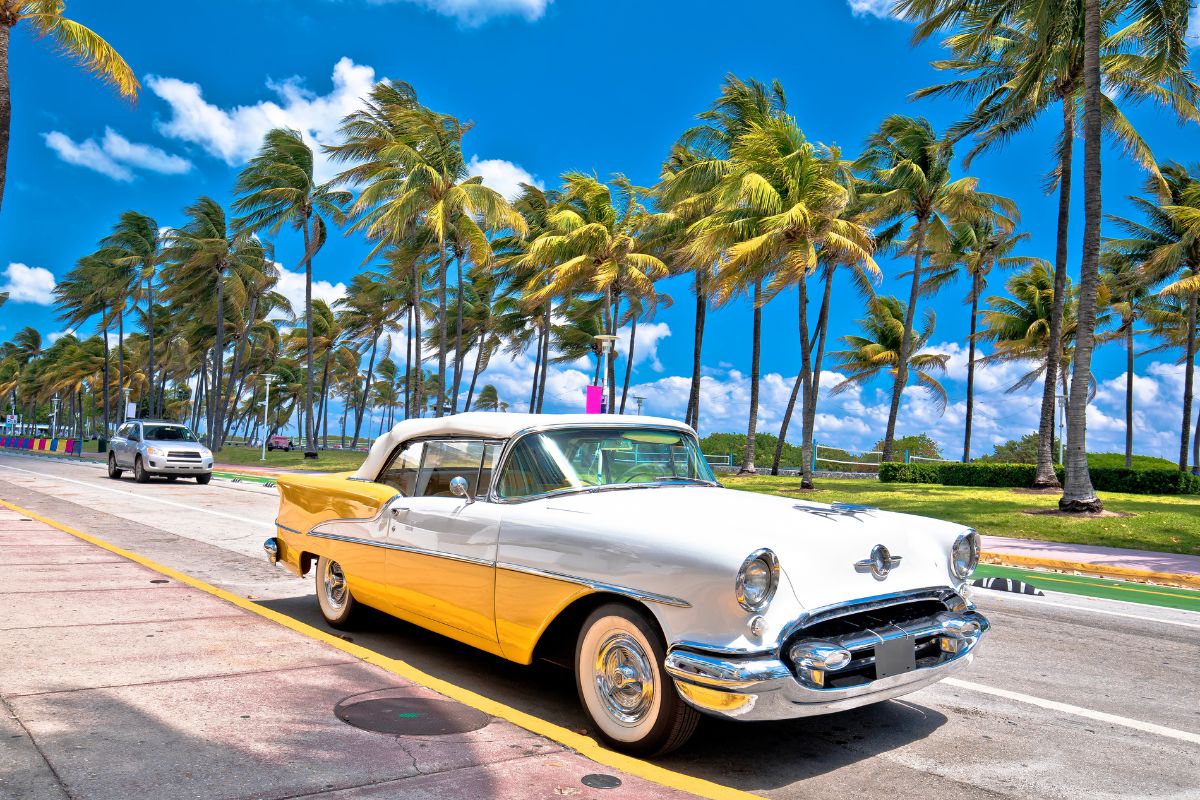 For an area with such a focus on the contemporary, there are still tons of historical things to do in South Beach, Miami.
And one of the best ways to indulge in the area's love for the classic is by taking a tour in a genuine vintage automobile!
These glamorous cars are an excellent means of seeing the city, along with being unique artifacts in their own right.
American Dream Tour Miami boasts an impressive array of convertibles to choose from, each featuring the bold colors and sleek designs that the 1950s and 1960s were known for.
As you ride through the neighborhood, your driver will provide expert commentary, giving you a feel for what the city was like in the early and mid-20th century, and how it has evolved over the years.
You'll feel like you've gone back in time – in style!
8 – Admire the Art Deco Welcome Center and Art Deco District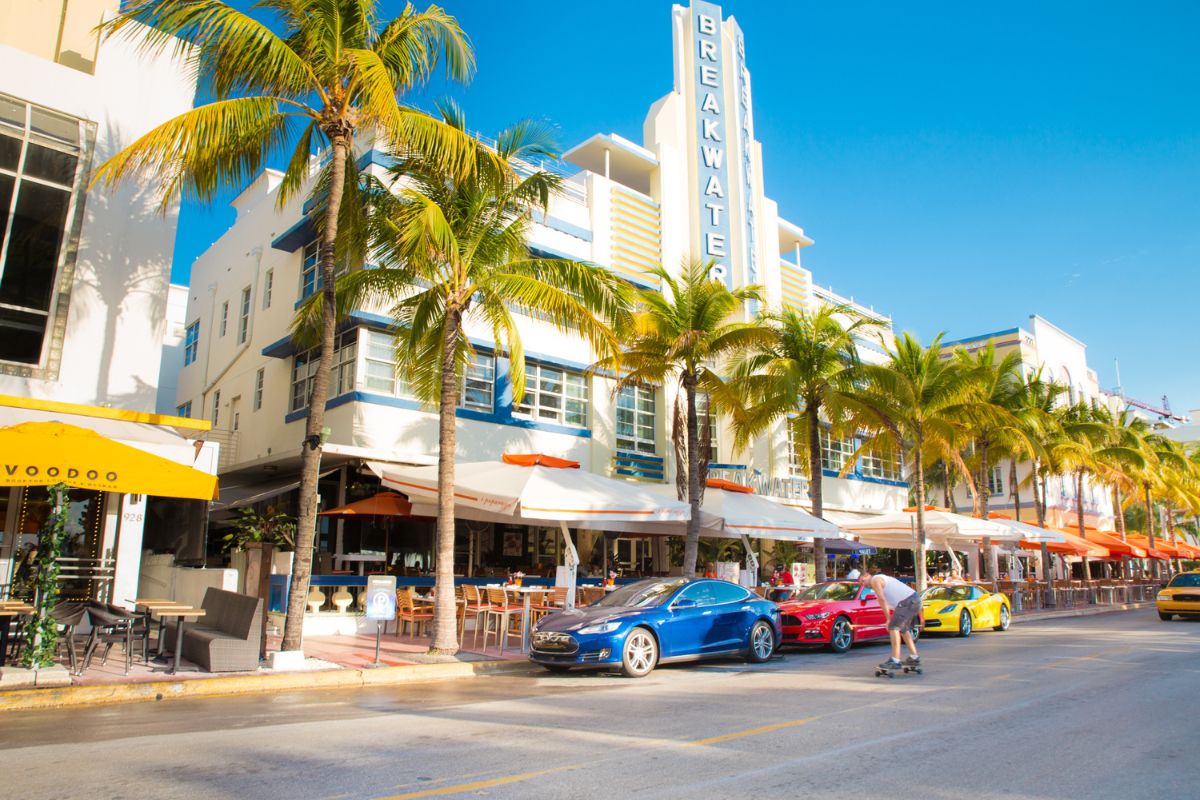 Art Deco – the architectural movement characterized by bright colors, bold geometric designs, and nature-inspired accents – is one of the hallmarks of Miami.
And while you can see great examples of it all over South Beach, it's well worth going to the Art Deco District, where many of the finest works from the 1920s and 1930s have remained intact.
Fittingly, you can start your journey with a trip to the Art Deco Welcome Center, an elegant space run by the Miami Design Preservation League, which focuses on promoting and preserving this remarkable architectural form.
After learning the basics, it's time to see these beauties for yourself; check out the walking tours that cover this historic area in greater depth.
From mansions and hotels to simpler buildings, you'll see a wonderful cross-section of one of the 20th century's most distinctive art forms – which is luckily still alive and well down in Florida!
9 – Try some stellar foods at Time Out Market Miami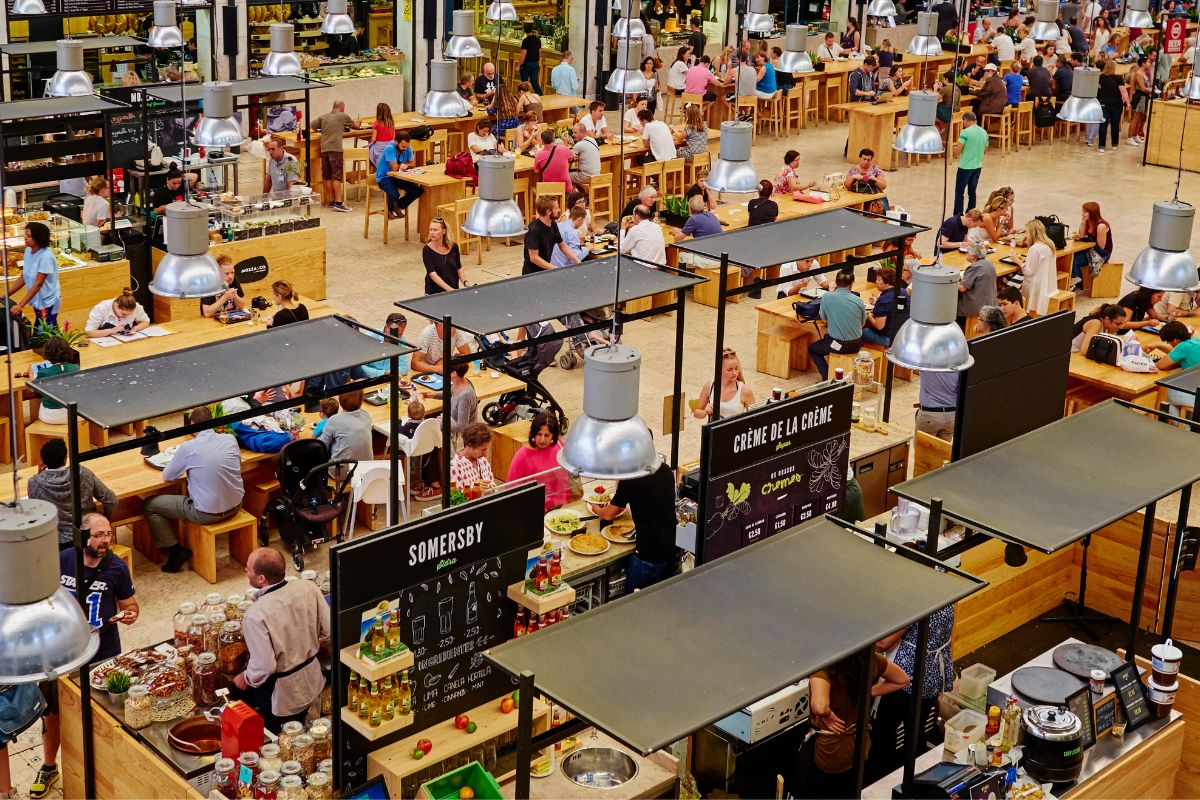 The phrase "Eat, drink, and be merry" comes to life at Time Out Market Miami, where the city's famously diverse cuisine and excellent drink options all come together in delicious fashion.
Set up like an upgraded food court, it features 13 different amazing eateries to choose from, with cuisine ranging from Trinidadian dishes at Clyde's Cuisine to the Peruvian treats at 33 Kitchen.
Grab a hearty burger at Little Liberty, or try a new take on classic Southern fried foods at Chick'n Jones.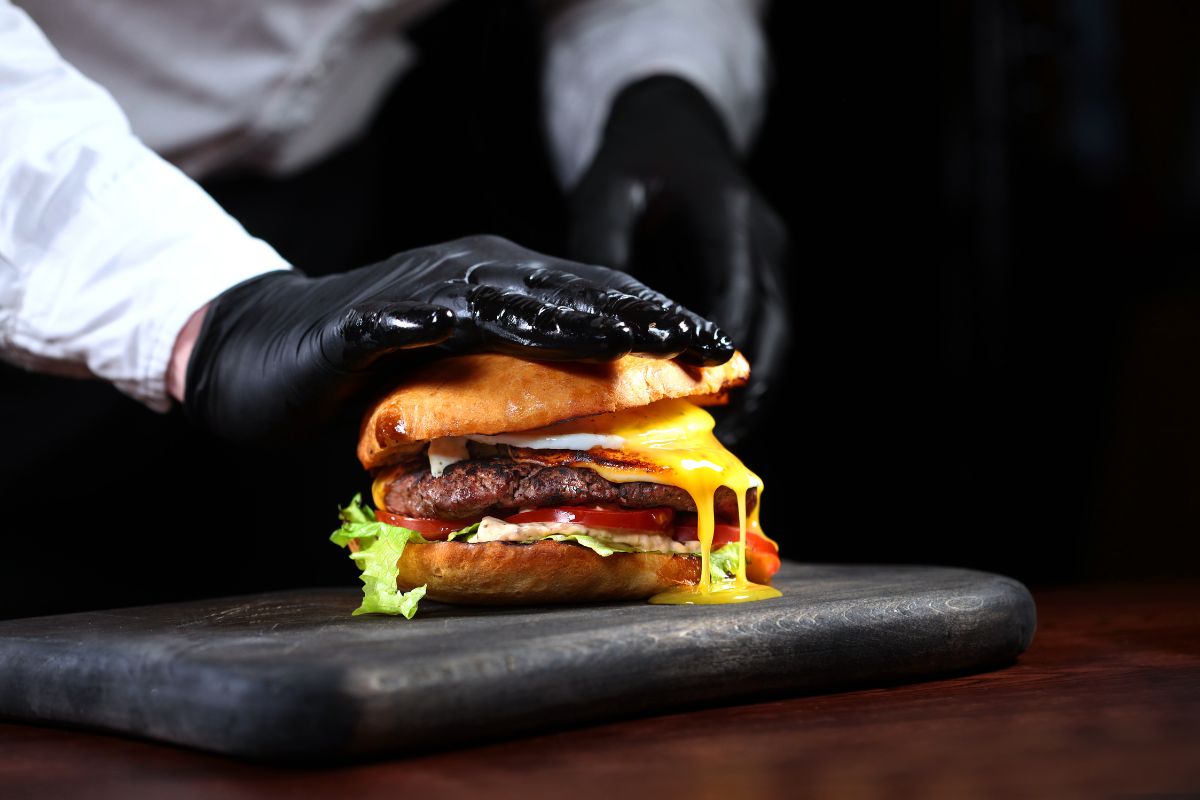 If you don't want a full meal, get your caffeine fix at Bebito's Cafecito, or indulge your sweet tooth with some Middle Eastern desserts at Baklava Bakery.
And don't skip out on the cocktail menu, created especially for the market, which features input from beloved local bars.
As the food and beverages weren't incentive enough to visit, there are also tons of fun events in the space, from boozy disco-themed brunches to drag queen bingo.
Swing by and find a new favorite treat!
10 – Explore unique works at the World Erotic Art Museum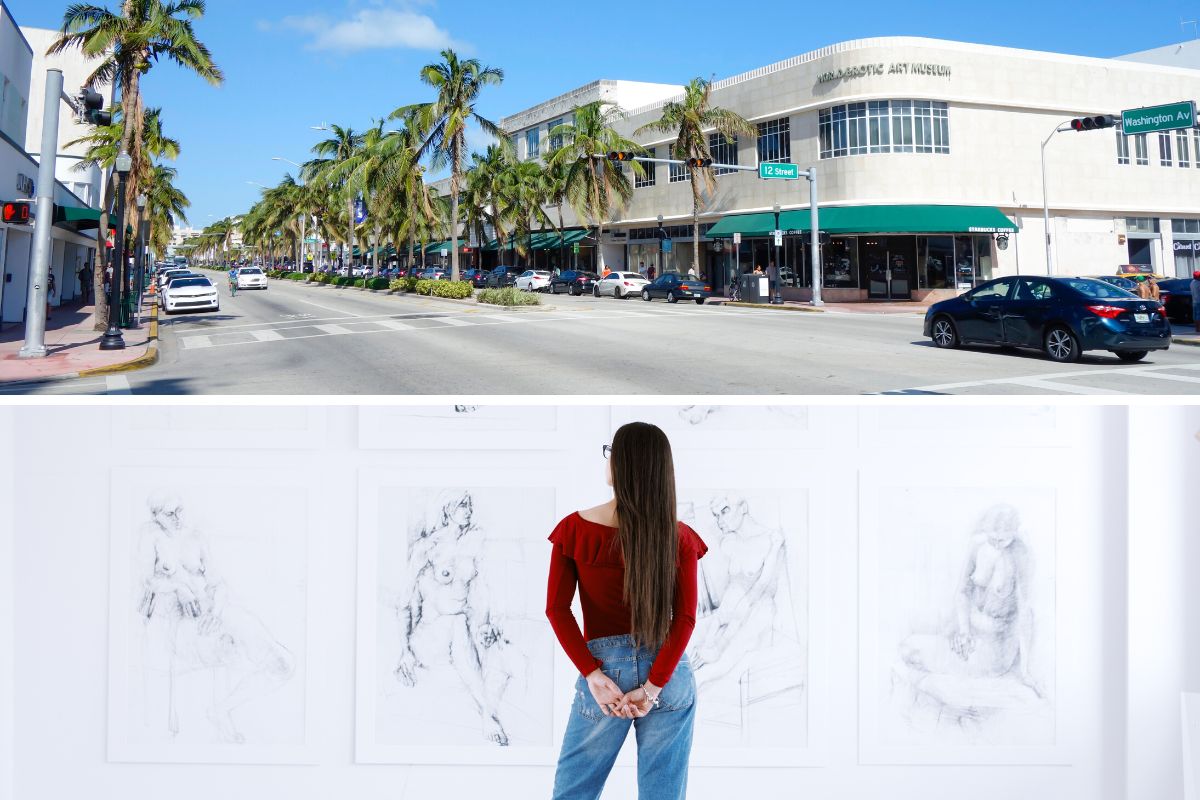 Looking for something a little saucier during your visit?
Then spice up your outing with a trip to the World Erotic Art Museum, the only institution in the country dedicated specifically to sensual works.
Opened in 2005, this unique space features over 4,000 works from the private collection of the late Naomi Wilzig, a prominent local citizen and philanthropist.
The holdings span centuries, cultures, and styles, from hand-carved Native American statues to elegant tapestries from India and Tibet.
Take in works from the realist to the surrealist, pinup posters to sculptures, and everything in between, all depicting different perspectives on eroticism.
And this being Miami, there's also an extensive section of work by gay artists, celebrating the once-taboo creations and traditions of past decades.
Informative, engaging, and wildly creative, this venue offers a profound glimpse into an oft-overlooked artform.
11 – Set sail on a boat tour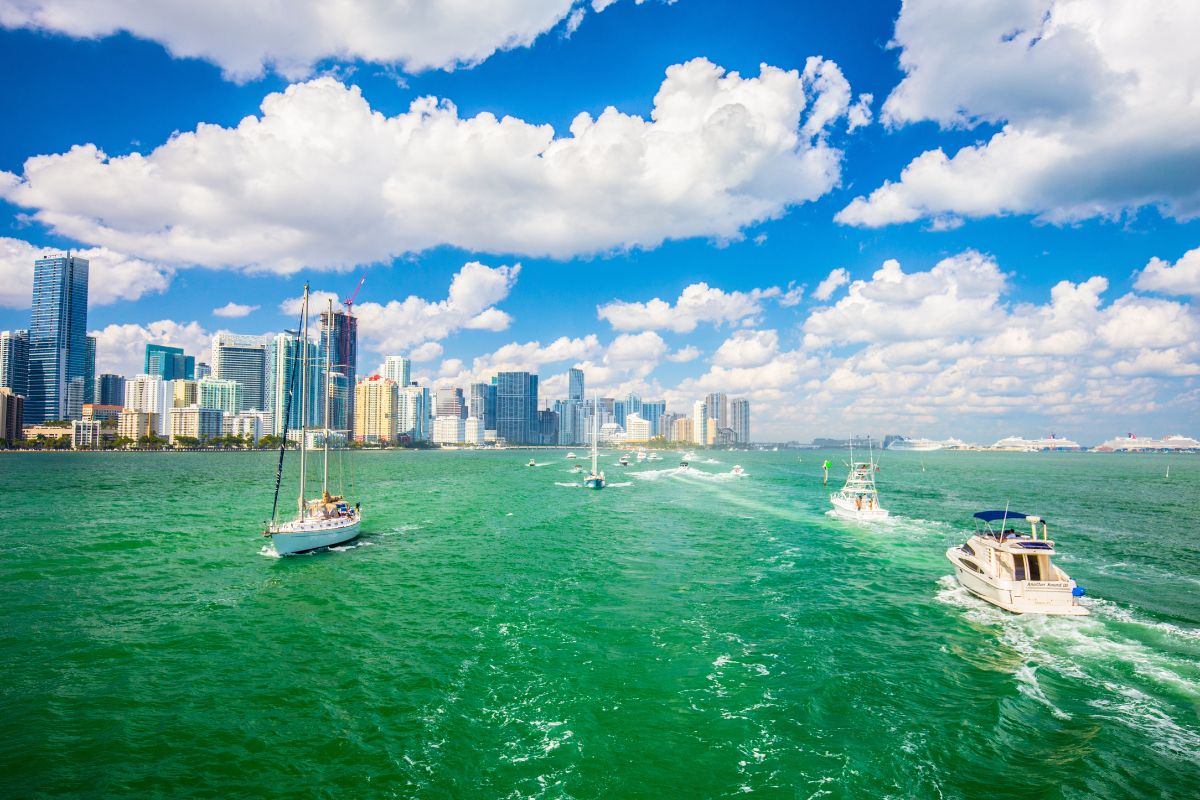 Once you've found some of the best things to do in South Beach, Miami on land, head out on the water and get a whole new vantage point.
There are oodles of boat tours in the area, all taking advantage of the famously calm waters and excellent views.
You may not ever be one of the millionaires living in the mega mansions along the shore, but you'll certainly feel like one as you cruise around, catching glimpses of islands, historic residences, and even the former home of mob boss Al Capone.
For the adrenaline seekers, book a jet boat tour. For the romantic ones, make sure to book a sunset catamaran cruise so you can impress your loved one.
And if you still want to see some of the cool attractions on land, book a Duck tour and get the best of both worlds – literally.
These quirky amphibious vehicles are perfect for this massive beach town; after rolling along the city's famed streets, you'll head for the water… and roll right in!
After that, it's time for the sailing portion, as your vessel floats by even more classic landmarks.
It's another one of those jaunts where the means of transit are just as exciting as the things you'll see!
12 – Get a history lesson at the Jewish Museum of Florida – FIU
For a unique and fascinating historical experience, tour the impressive exhibits of the Jewish Museum of Florida.
Located on the campus of Florida International University (FIU), it preserves and shares the many stories of Jewish communities in the Sunshine State – some stretching back to the 1700s!
With over 100,000 objects in their collection, the museum offers a staggeringly comprehensive catalog of religious and cultural history.
You can see everything from 20th-century Jewish newspapers to priceless religious items, as well as tons of videos and audio recordings that reveal the more personal perspectives.
Even the buildings that house the archives are, themselves, valuable historical objects; they once served as local synagogues, opened in 1929 and 1936.
Designed in the classic Art Deco style, they're a perfect representation of the vital role of Jewish populations in the area – a connection that remains strong to this day.
13 – Test yourself with an escape room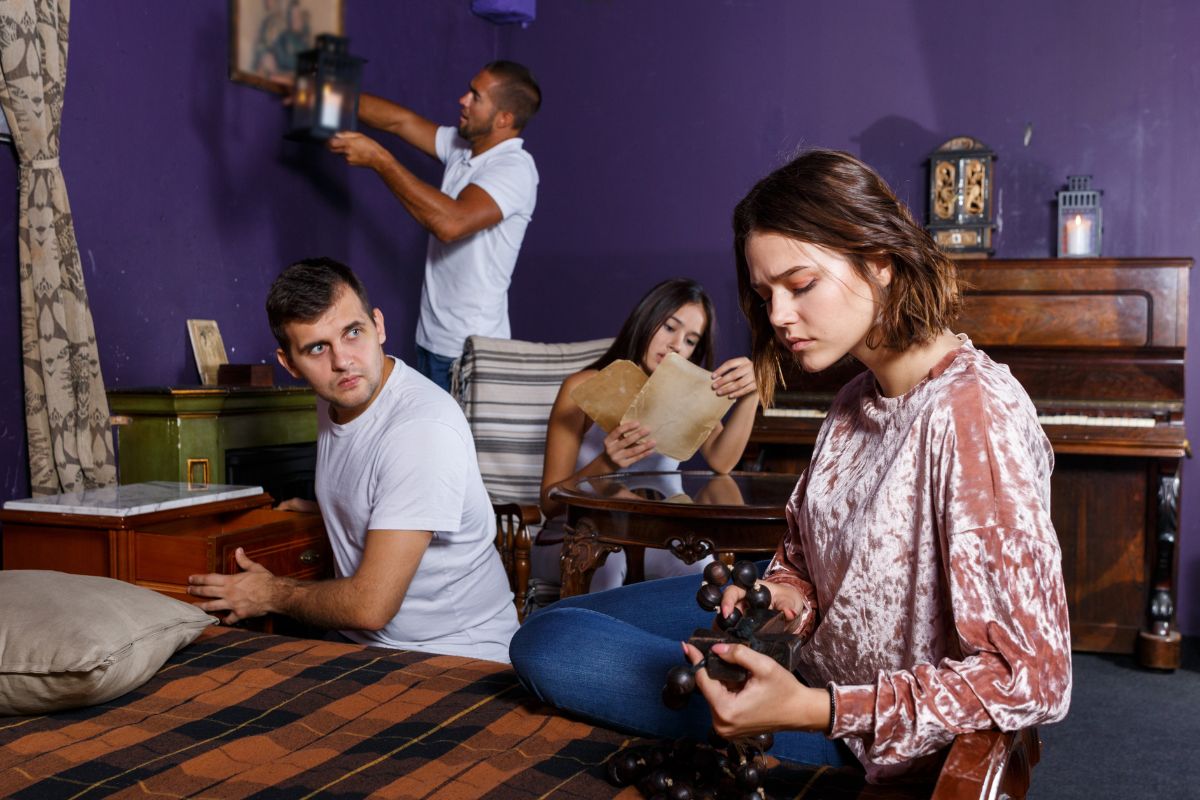 Have you ever dreamed of living out the plot of a suspenseful thriller?
Or how about joining some buddies and battling organized crime syndicates?
Thanks to the exciting escape rooms in South Beach, you can make these fantasies a reality… at least for an hour or two!
In "Panic Room," you and your teammates will navigate the halls of a nursing home gone mad, trying to save your elderly uncle from a maniacal doctor.
And in "Diamond Heist," your group will navigate a world of double-crossings and security threats to try and escape a locked vault with some precious cargo: the largest diamond in the world!
Test your reasoning skills and lose yourself in these high-octane adventures, but be forewarned – you only have an hour to get out!
14 – Head out on a bike tour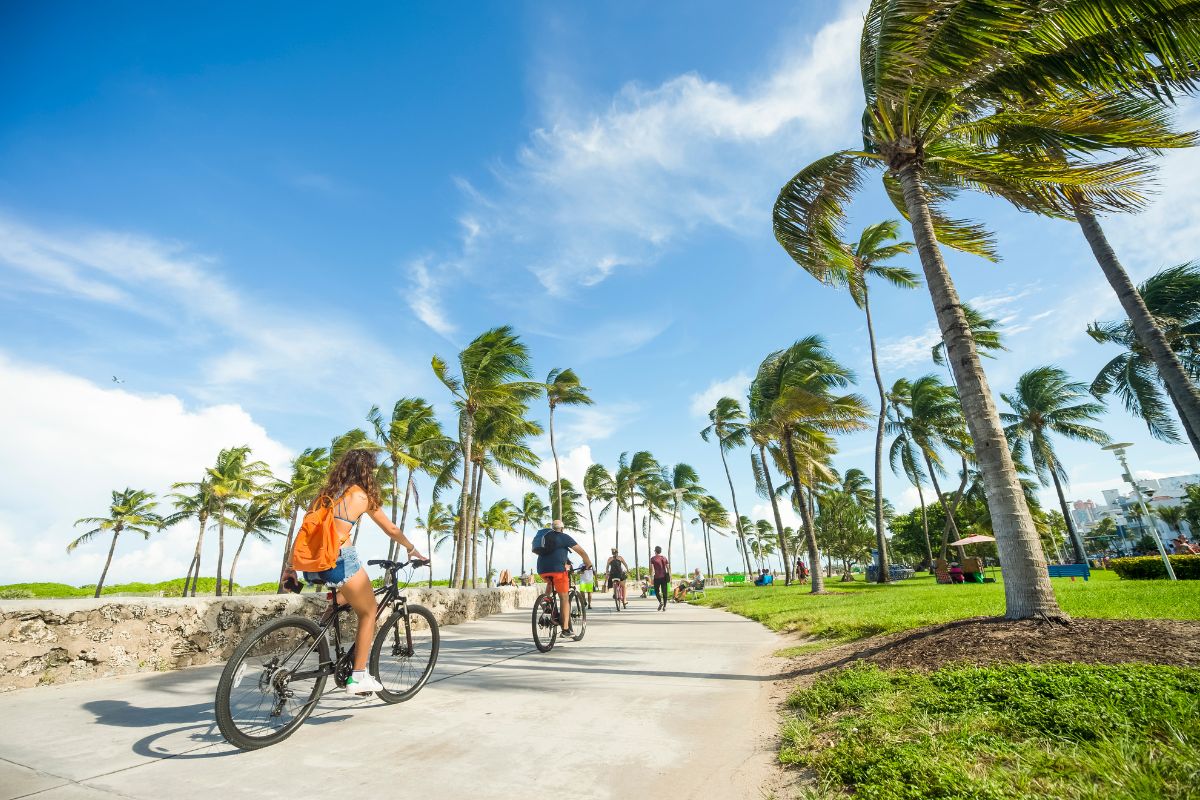 There's nothing like seeing the town on two wheels, and bike tours are a great way to enjoy the scenery at your leisure.
Join in the beloved local activity alongside your guide, who will provide all kinds of fantastic insights as you explore.
You can take a general tour to get a good overview of the neighborhood, or dive into some of the area's more unique attributes, such as its illustrious criminal past.
From mob activity to the drug trade, this city has long been a hotbed of unsavory activities; not for nothing is its most famous show called Miami Vice!
While it may seem unusual to highlight the seedier side of the region, it's a fascinating part of the city's history – just don't take any inspiration from the stories you hear!
15 – Get active at Flamingo Park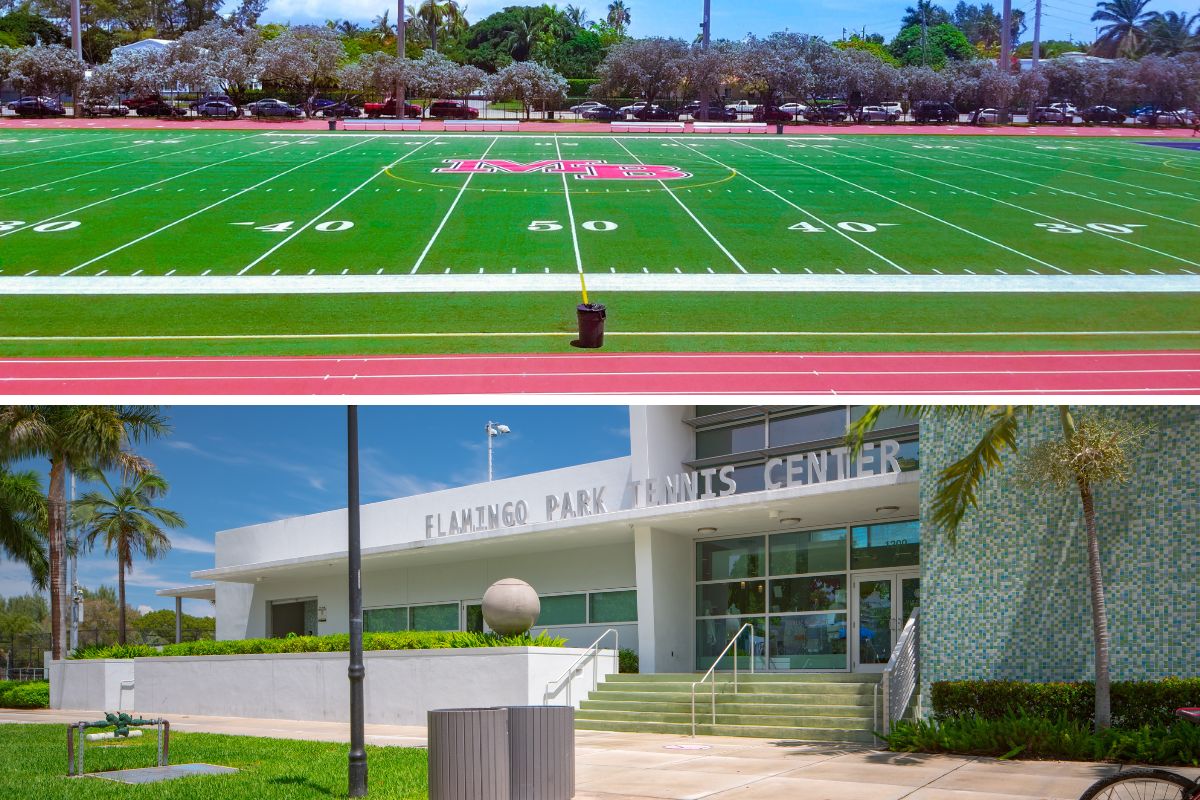 Sports fans will have their pick of options at Flamingo Park, which offers 36.53 acres of recreational delights.
Take a break from ocean swimming with a dip at the Aquatic Center, which offers eight lanes for doing laps and a play area for kids to splash around in.
After toweling off, little ones can go wild on the playground, which is specifically designed to foster developmental skills, and features everything from a toddler-friendly area to an authentic 1950s train and a rock-climbing wall.
And for athletes of all ages, there's a soccer field, a baseball stadium, and basketball and tennis courts.
If you happen to be traveling with some furry friends, there's even a dog park.
In this lovely green space, fun and games is a serious business!
16 – Ponder society at the Wolfsonian
Another great cultural offering courtesy of FIU, the Wolfsonian celebrates the complexities of modern design and the evolution of human society.
Each visit to this space yields fresh insights; with over 200,000 pieces spanning the century between 1850 to 1950, there's a never-ending collection of discoveries for visitors
Marvel at the amazing assortment of objects from the United States, Japan, and all over Europe, from graphic art and archival papers to reference books, sculptures, and unique appliances.
Thought-provoking and visually stunning, this memorable space explores the concept of modernity through one of humanity's most eventful eras.
17 – Stop by Saint Francis de Sales Church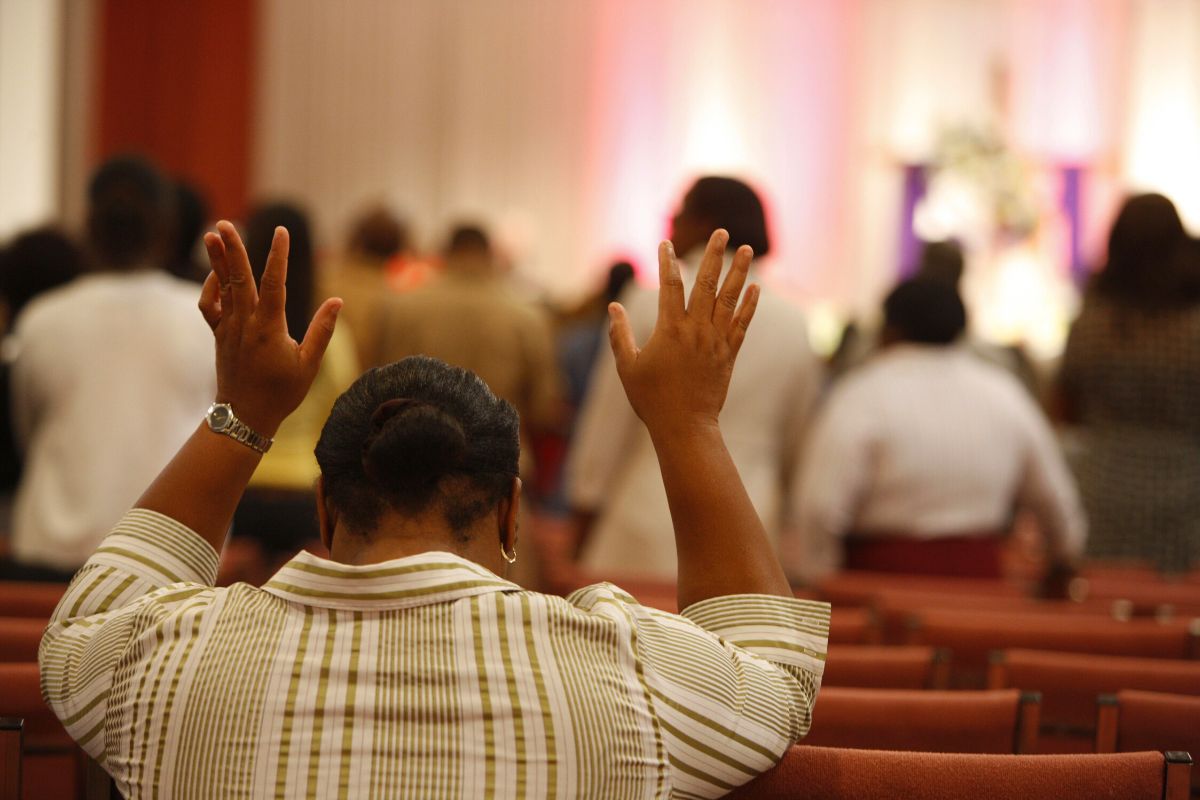 Situated right near the beach and hosting an active congregation, Saint Francis de Sales Church is a long-time fixture in the city's religious scene.
But it's also well worth visiting for its beautiful design and welcoming atmosphere.
Founded in 1964, the parish focuses on providing spiritual resources for the South Beach community, and offers daily events for locals and visitors alike.
As a nod to the area's diversity, the church is entirely bilingual, offering services in both English and Spanish.
Whether you're attending a sermon or just admiring the architecture, it's a fascinating destination.
18 – Embark on a food tour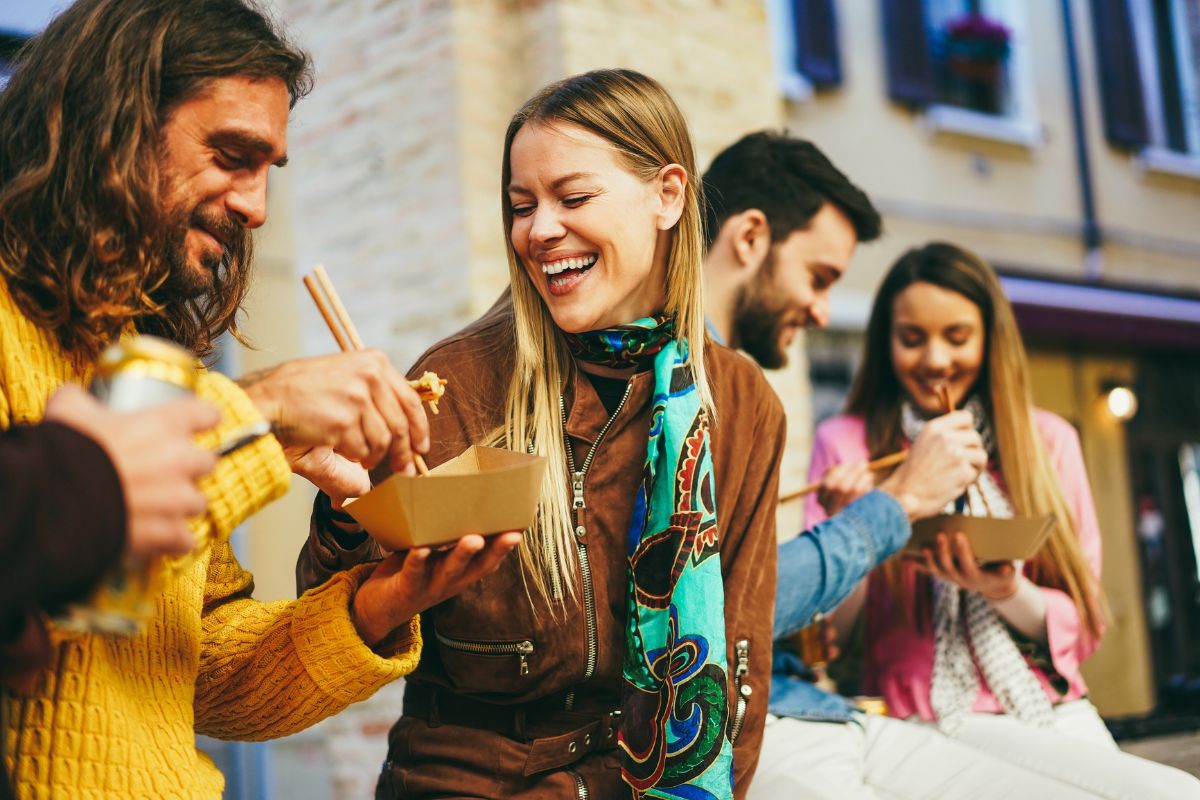 With such a vibrant mix of cultures, it's little wonder that South Beach boasts an amazing culinary scene.
Sample its finest offerings with a food tour, where your hardest decision will be which country's cuisine to try next.
Enjoy the rich flavors of regions as diverse as Cuba, Italy, Colombia, Peru, and Haiti, while learning all about the ways in which various cultural groups have settled into this vibrant city.
Along the way, you'll also get to enjoy the city's unique design, and marvel at its continued multiculturalism, with an especially strong showing from Latin America.
Eat your way around the world, without ever straying too far from the city!
19 – Immerse yourself in marvels at ARTECHOUSE Miami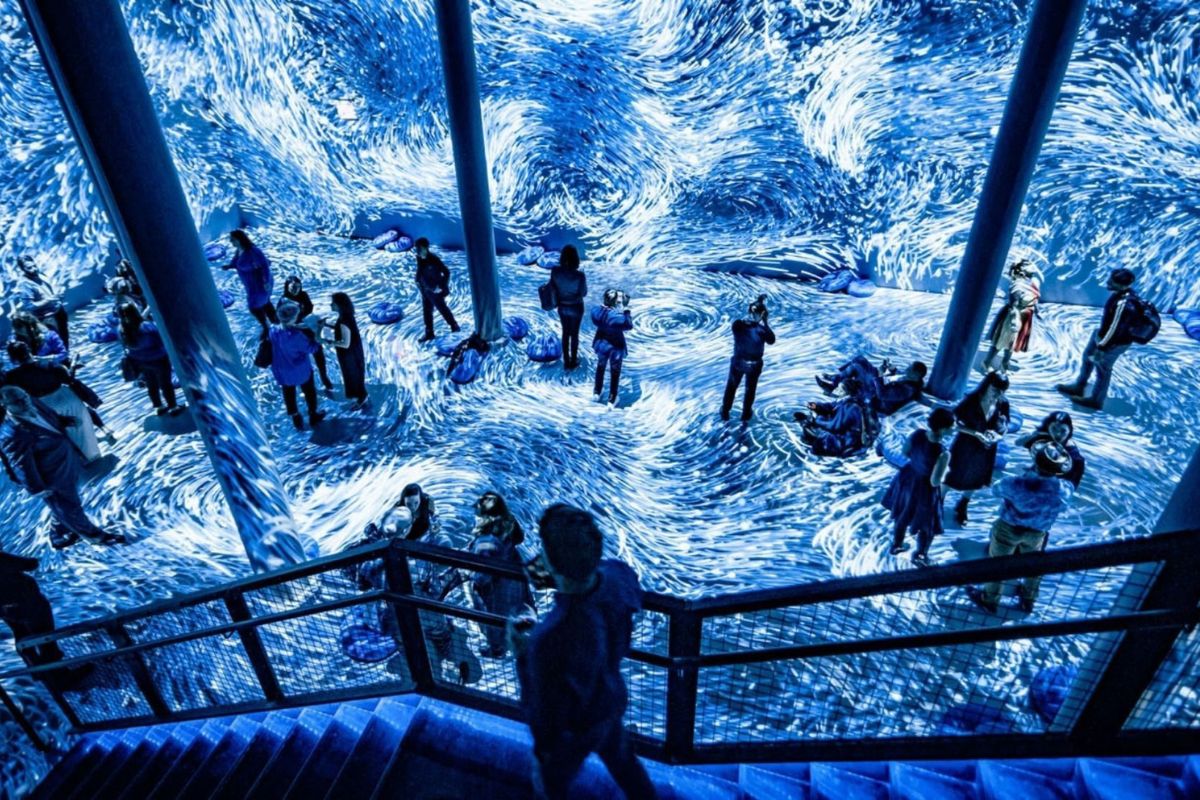 While all of the art in the area is spectacular, ARTECHOUSE may be one of the most innovative things to do in South Beach, Miami.
Part of a collective of exhibitions around the country, this ultra-contemporary gallery blends art and technology to create beautiful, thought-provoking exhibits that explore the boundaries of interdisciplinary creativity.
Lose yourself in rooms full of entertainment and wonder, each space a temporary world all its own.
Here, interacting with the works is not just allowed, but actively encouraged!
It's a remarkable experience that provides a glimpse into the future – while also offering some great insights into some of the most pressing concerns of the present.
20 – Admire The Bass and Collins Park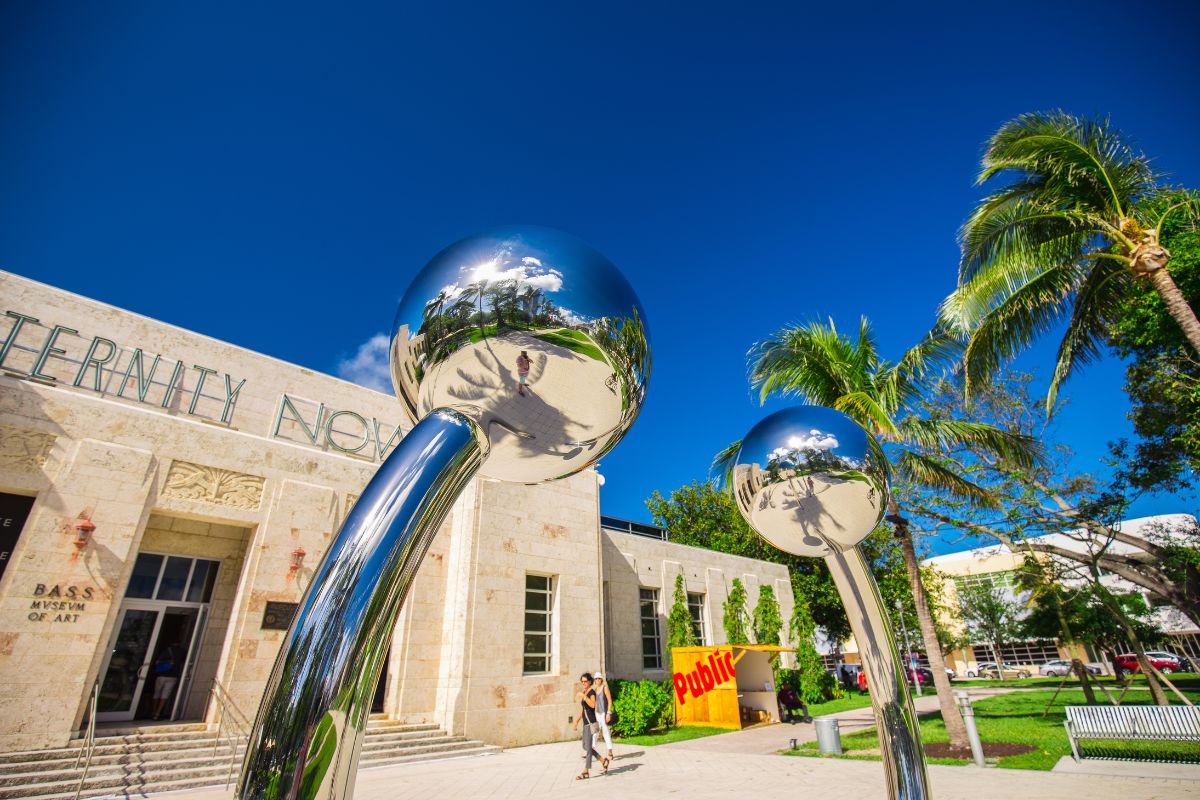 For a different spin on the contemporary art scene, check out the exhibits at The Bass, an acclaimed home for works from all over the world.
Along with an astounding catalog of works by such talents as Ugo Rondinone and Pascale Marthine Tayou, the institution's regular speaker series – featuring everything from curator-led brunches to discussions about art's role in society – offer even more opportunities to learn.
And you and your little ones can even test out your own artistic skills, courtesy of various camps and activities at the Creativity Center.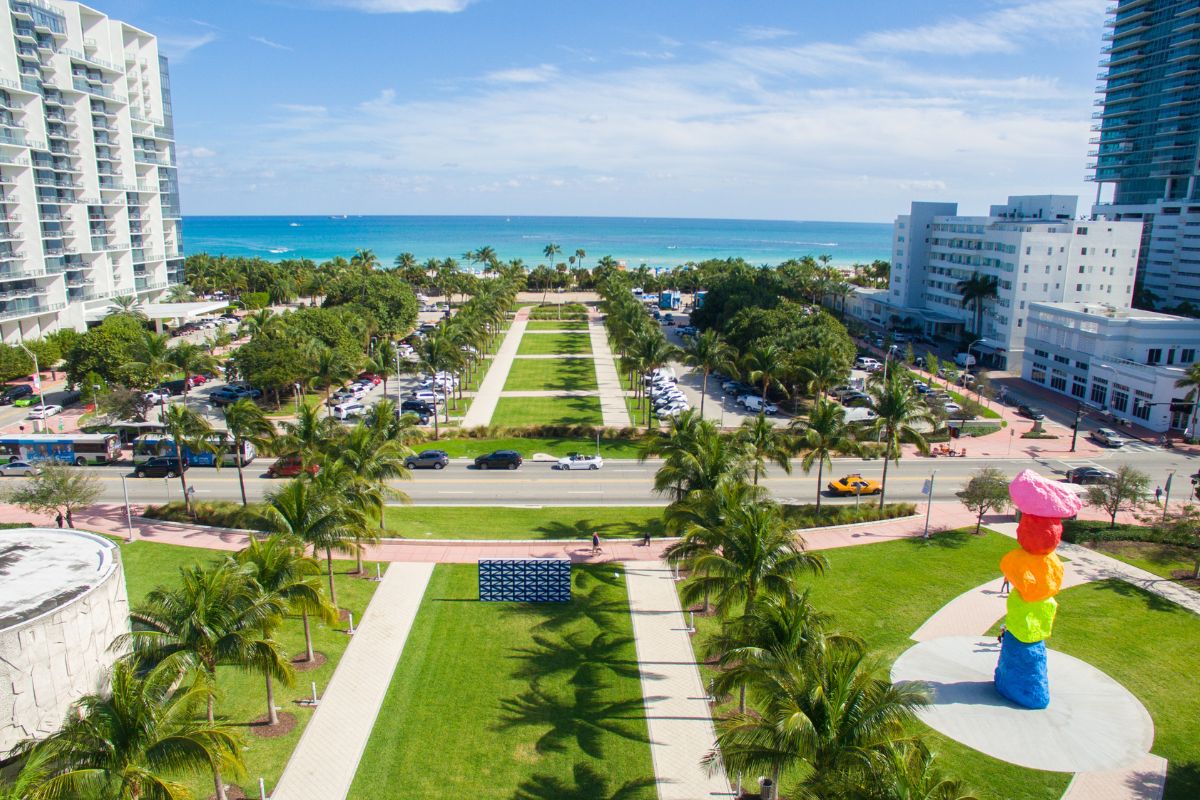 Be sure to take some time to stroll around the adjacent Collins Park, which is filled with walking paths, beautiful green areas, and plenty of space to sit and soak up the sun after enjoying all of the masterpieces inside.
21 – Check out a golf cart tour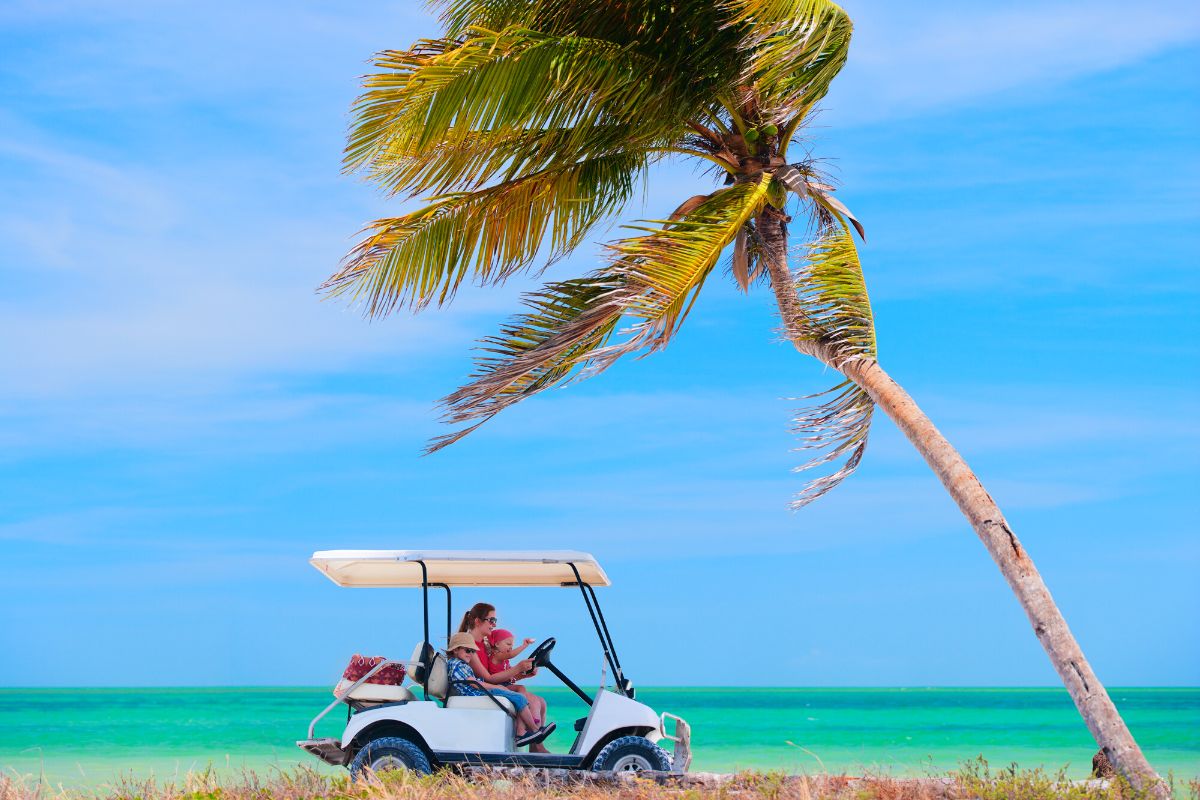 For a classically Floridian experience, you can't do much better than a golf cart tour.
Whether you're window-shopping along Ocean Drive or admiring some masterful Art Deco buildings, the views from this fun, speedy vehicle are phenomenal – and you'll get plenty of fresh air along the way.
It's a great way to find some hidden treasures – and best of all, no golf skills are required!
22 – Chill out at the best beach clubs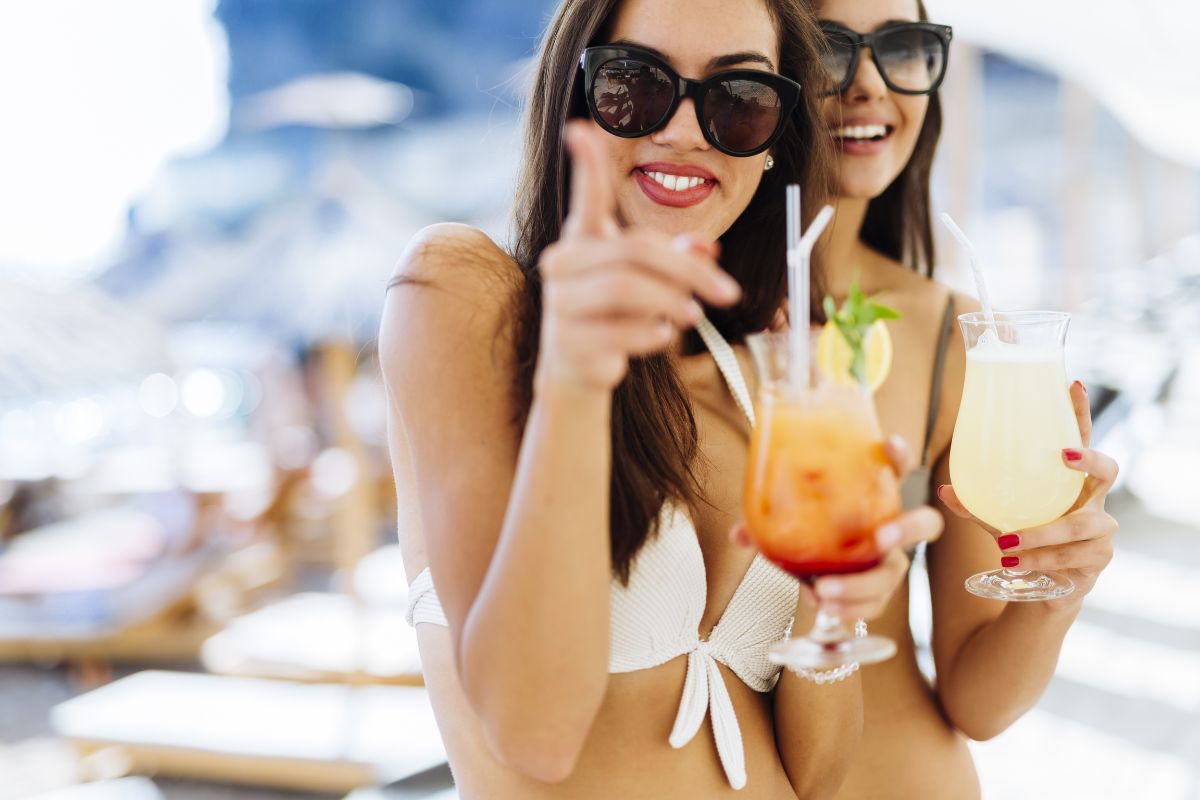 Back on the beach, unwind in style at some of the area's most beloved clubs, each featuring their own unique amenities.
For those looking to indulge their fashionable sides, Nikki Beach Miami blends beautiful seaside views with an upscale atmosphere with a fashionable dress code.
Meanwhile, Hyde Beach is the place to go for a bit of everything, from poolside cocktails to energetic DJ sets and dancing.
They even offer a yacht rental service!
For a little bit of that Miami millionaire experience, these classy spots can't be beat.
23 – Head for the sky with an airplane tour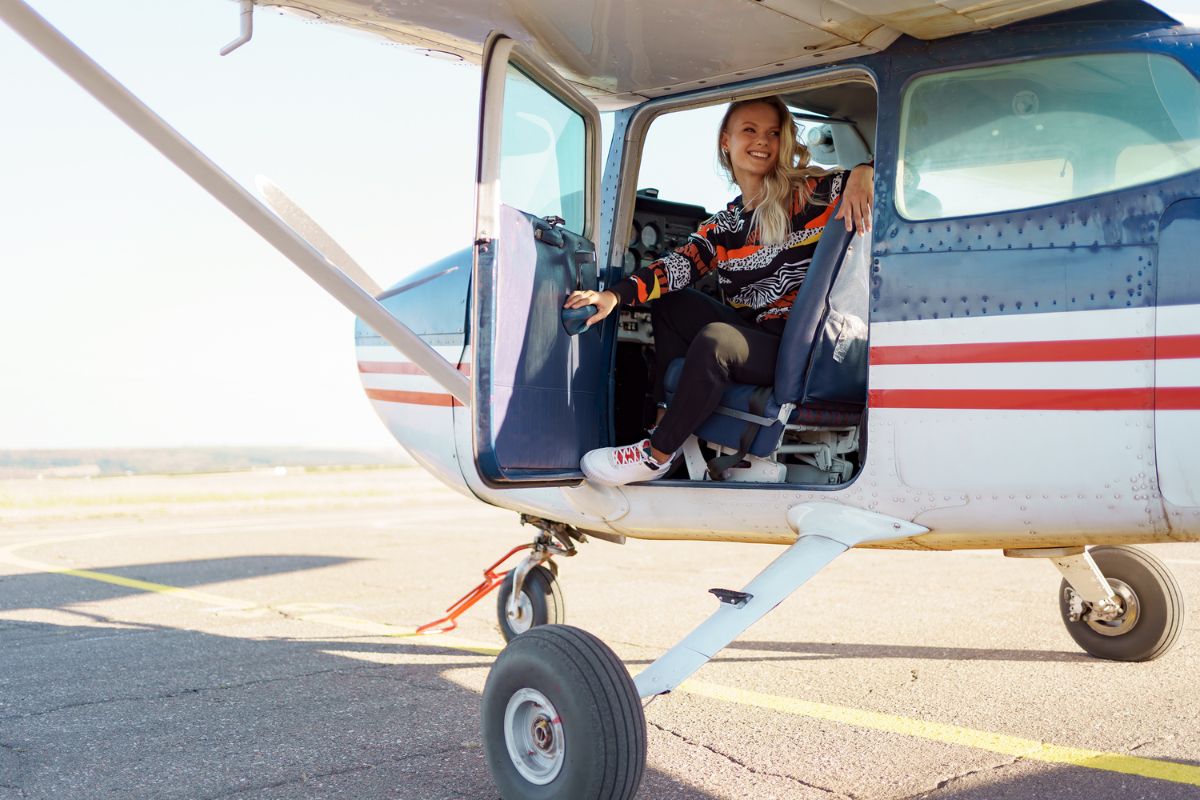 Ok, you've seen the sights by land and by sea… time to take to the air!
For 30 memorable minutes, you'll soar over the gorgeous landscapes of the area, getting primo views of the glistening skyscrapers, stunning beaches, and elegant homes of the rich and famous.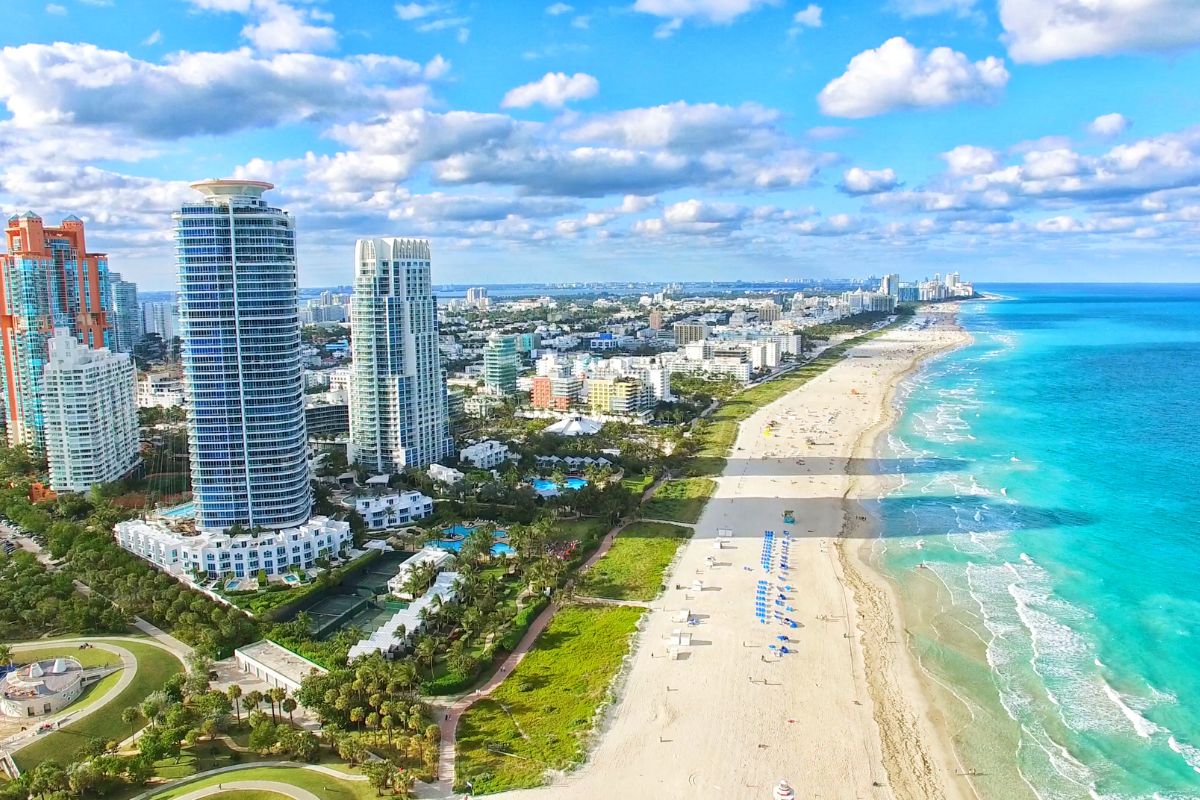 With its stellar combination of world-class architecture and great natural scenery, this is an area best appreciated from a bird's eye view – or a plane's!
24 – Enjoy the magic of music at Soundscape Park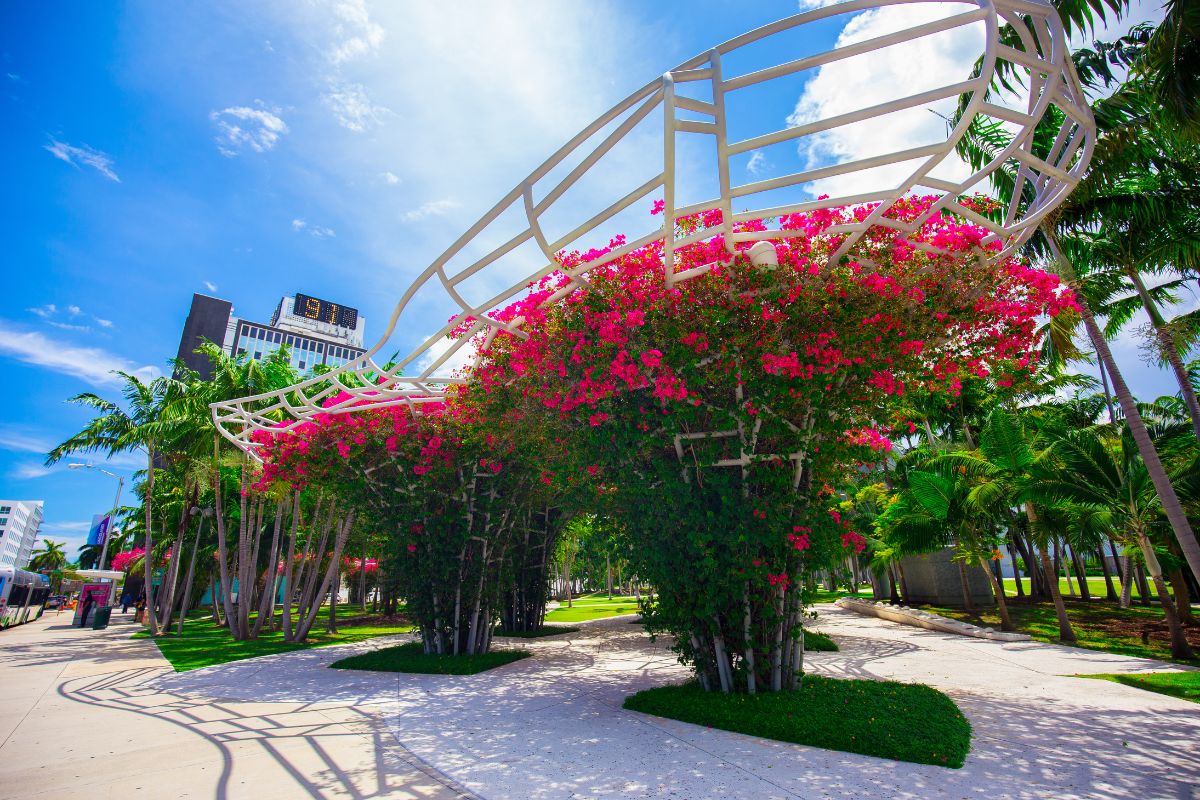 With 2.5 acres filled with towering palm trees and well-manicured lawns, Soundscape Park is the place to go for some outdoorsy cultural offerings.
During your visit, you may see unique art installations lining the landscape, hear the sounds of world-class musicians holding a concert, or get to take in a film screening.
You can also head over to the New World Center, which is home to the New World Symphony.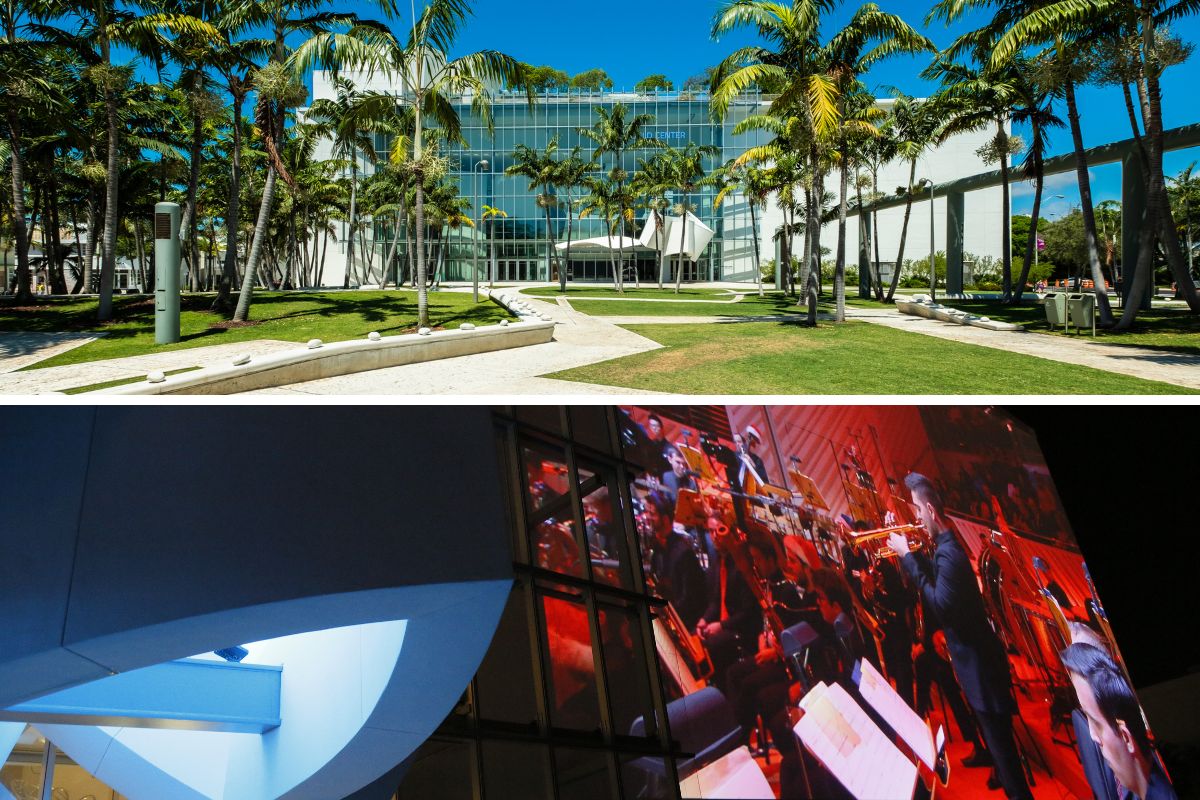 This acclaimed musical ensemble serves as career preparation for music program students, offering them first-hand experience in playing for a wider audience.
Stop by to see one of their classical music performances – you never know which of the players might become the next Yo Yo Ma!
25 – Visit strange realms at Museum of Illusions Miami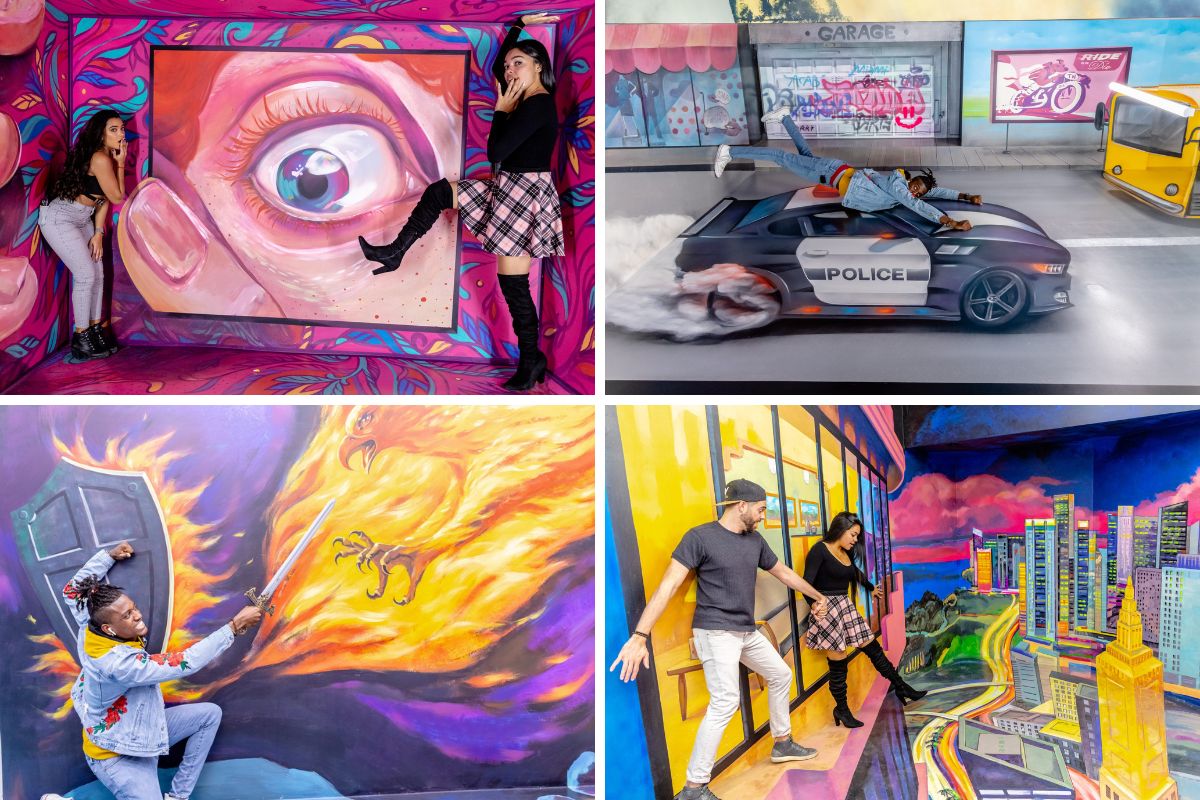 Half the fun of a vacation is getting some memorable photos, and you'll have plenty of opportunities for the perfect shot at the Museum of Illusions!
This wonderland is packed with clever 3D deceptions, each offering unique ways to test your body and brain… and to get some fun pictures, of course!
Soar through the skies on a magic carpet, change your size with optical illusions in the Ames Room, and play around with gravity in the Reverse Room.
And, of course, you can be the star of your own adventure in over 40 different scenes, ranging from classic cartoons to tourist hotspots.
It's all part of the fun in this welcoming, wacky environment, where you don't get to just see the art – you're part of it!
26 – Hit the water on a jet ski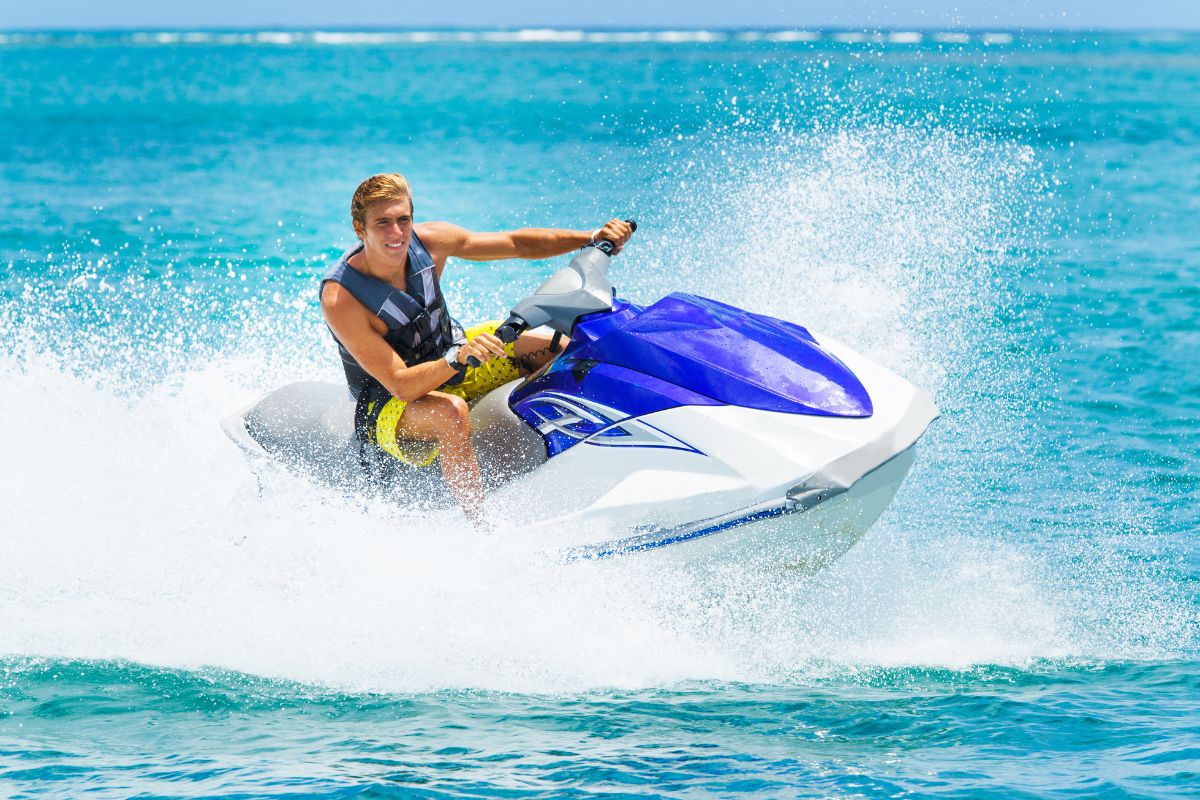 Jet skis are another iconic part of the beach lifestyle, and with a simple rental fee, you can join in the fun!
Whether you're zooming past the wealthy enclaves of Millionaire's Row or floating around the postcard-perfect waters off of Miami Beach, you'll have a great time on these powerful vehicles.
Get a taste of the action hero life, and enjoy the waters at your own pace!
27 – Visit with the plants at the Miami Beach Botanical Garden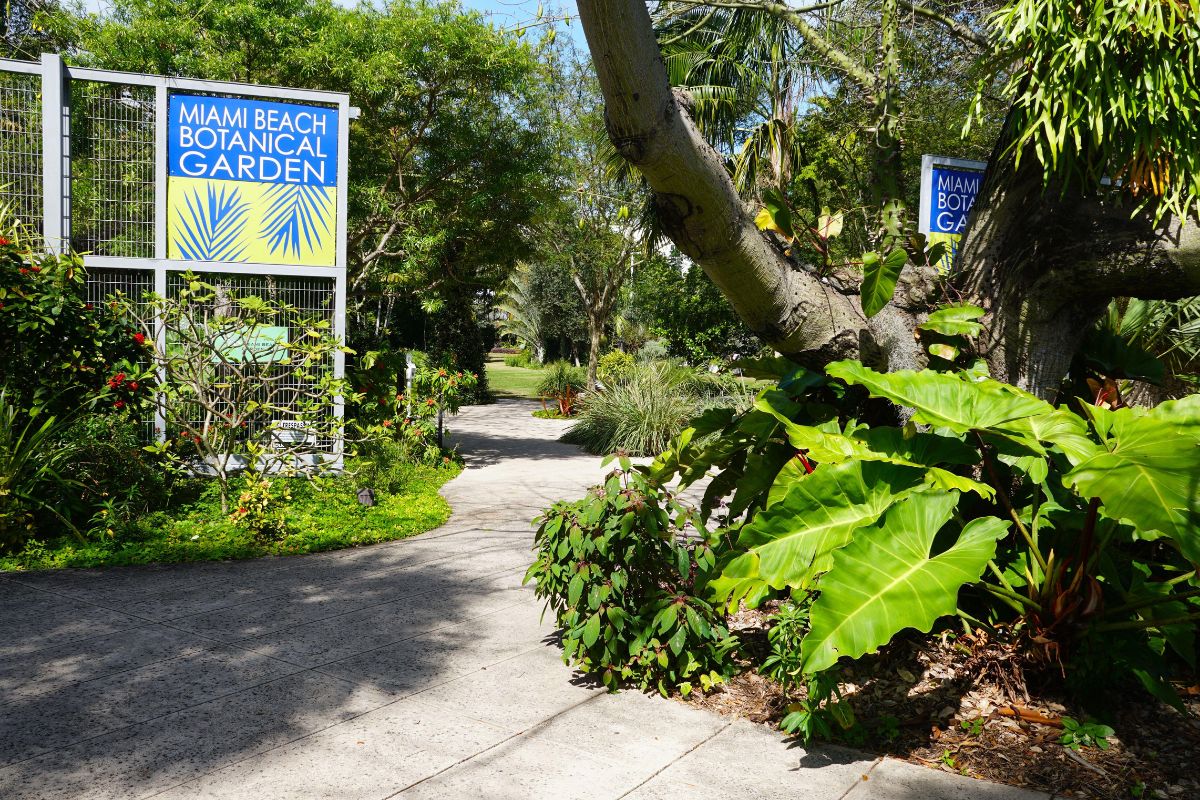 From the lovely and functional plants of the Edible Garden to the almost alien beauty of the orchids to nearly one hundred varieties of statuesque palm trees, a trip to Miami Beach Garden is one of the most relaxing things to do in South Beach, Miami.
Along with a wide variety of native and international species that showcase the area's lush ecology, the property also includes a koi pond, a walking path, and some lovely fountains.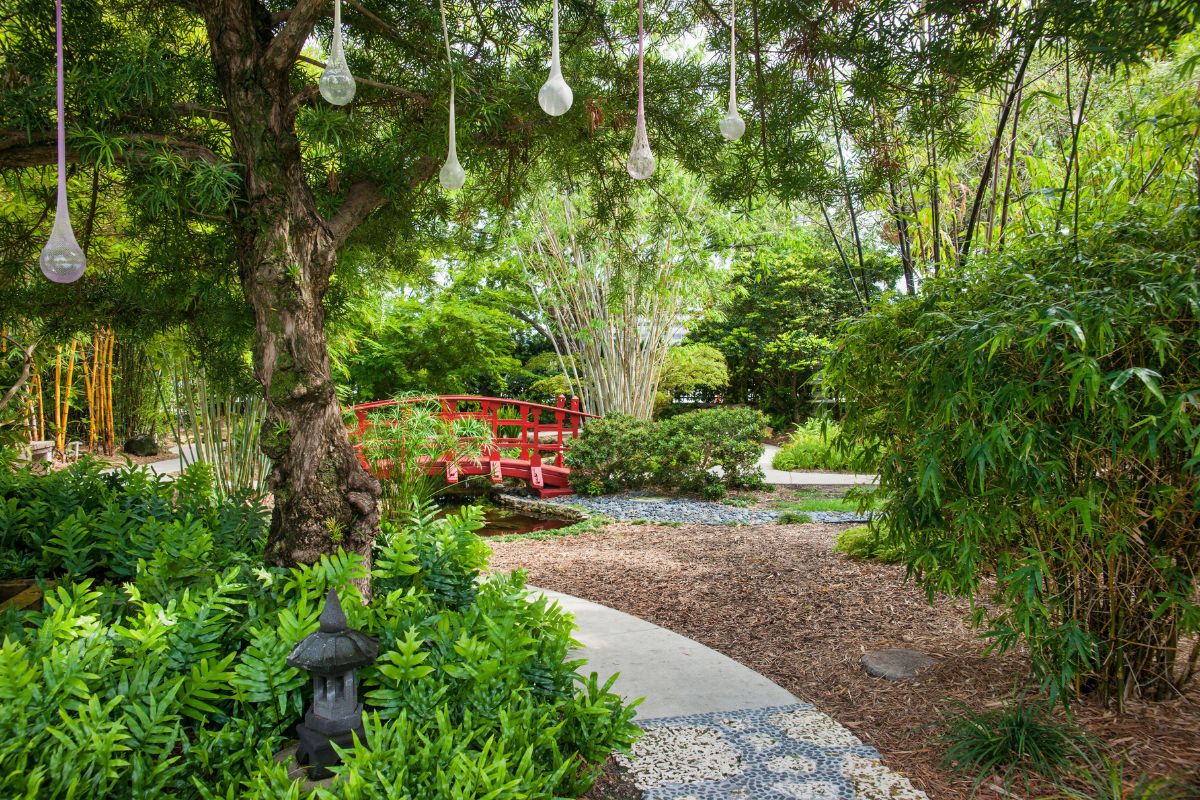 The space also hosts plenty of art shows, live music, and other cultural offerings throughout the year.
Although it's only three acres big, this gorgeous urban haven will make you feel like you're in another world!
28 – Pay your respects at Holocaust Memorial Miami Beach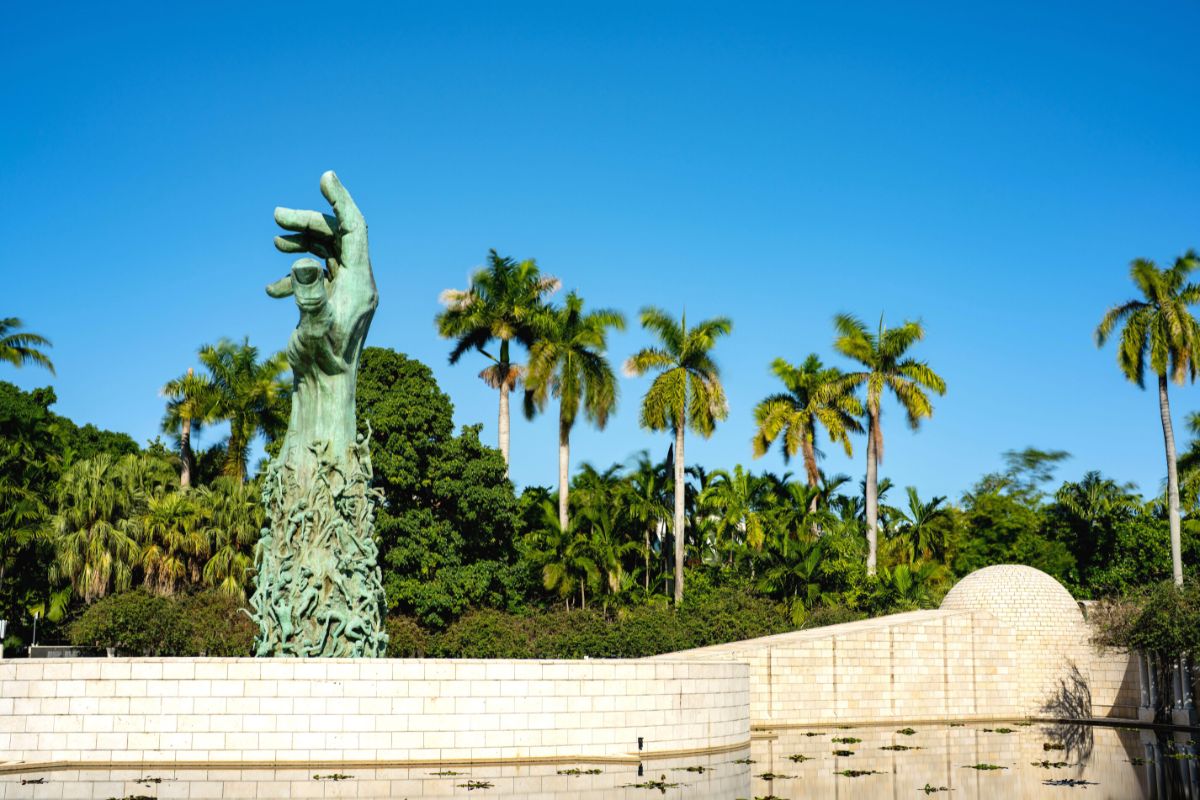 For a sobering but deeply powerful experience, take some time to visit Holocaust Memorial Miami Beach.
Commissioned by local survivors, the sculpture cuts a striking figure: a bronze hand stretches towards the sky, surrounded by figures representing the six million victims of the mass atrocity.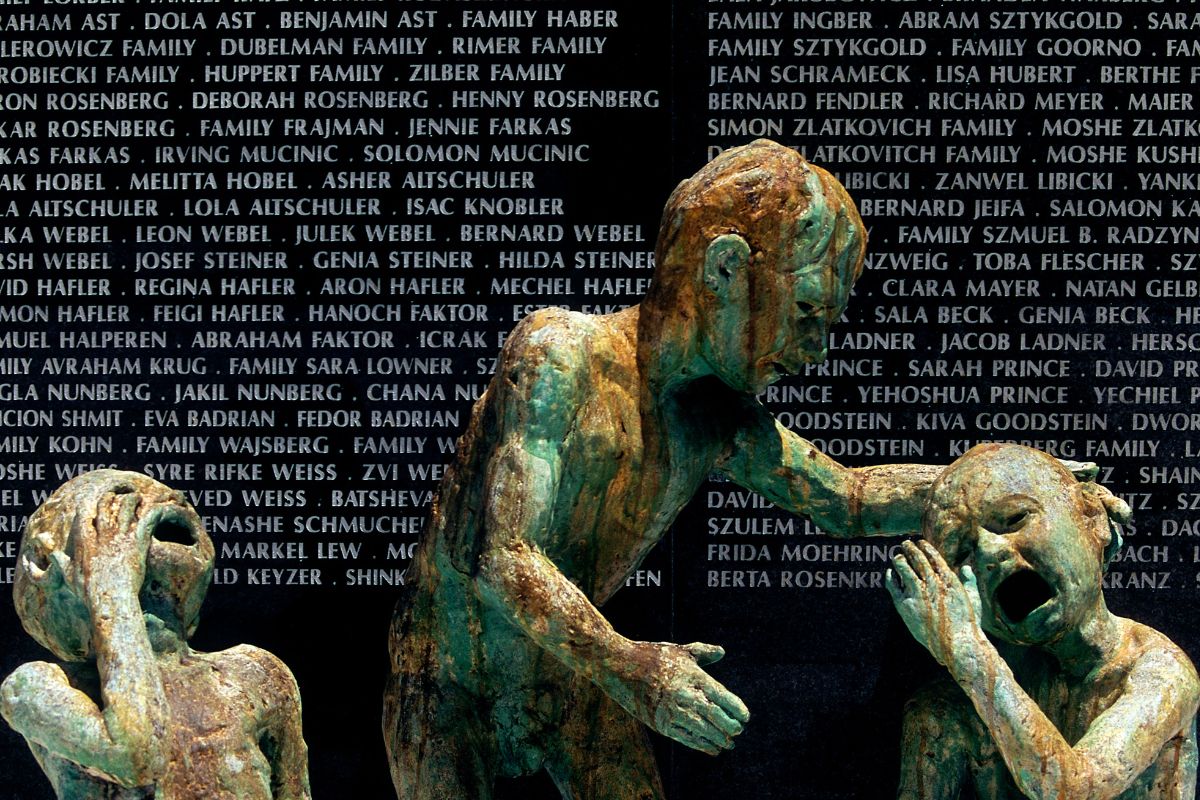 The sculptures are surrounded by the Memorial Wall, which features thousands of names of those who perished.
While the site is certainly a departure from the neighborhood's more upbeat attractions, it's a powerful monument to one of the 20th century's greatest tragedies – and a cautionary tale for the present.
29 – Roam around Española Way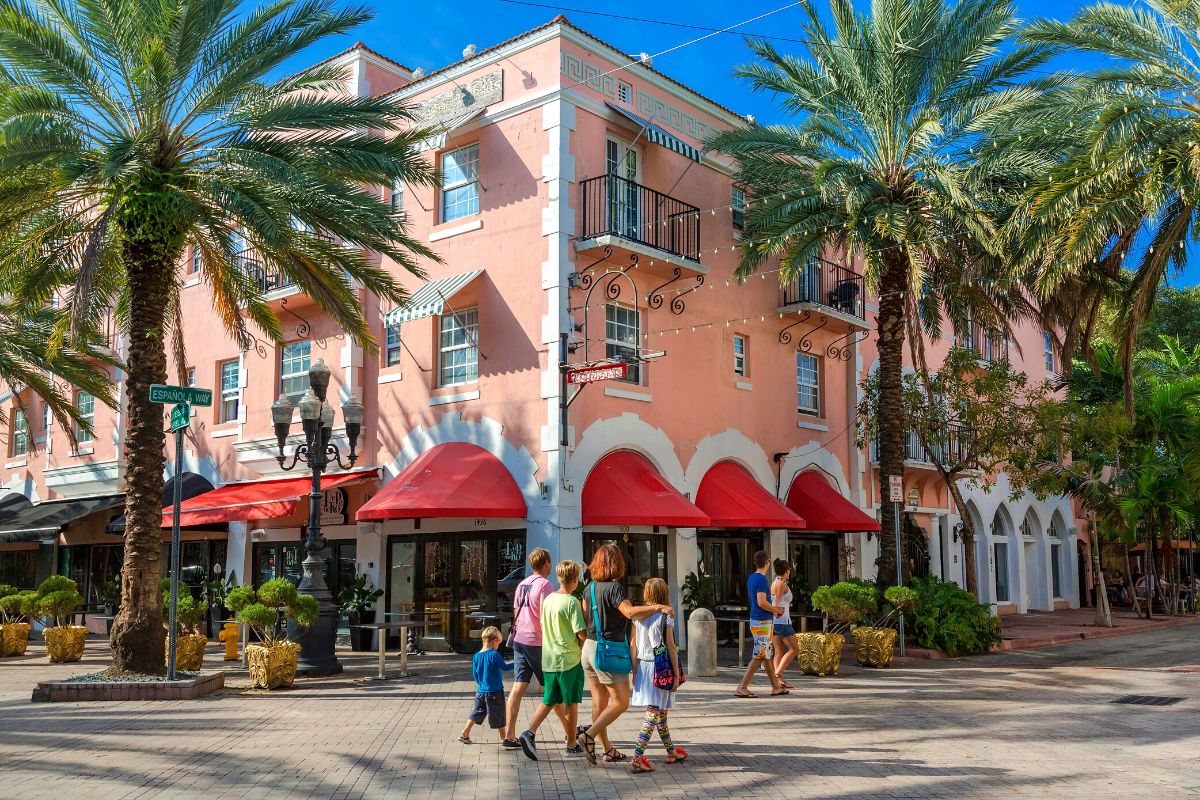 Energy and extravagance are somewhat the order of the day in South Beach, but it has some lower-key areas as well.
Espanola Way, which is tucked between Pennsylvania Avenue and Washington Avenue, offers a quieter place to walk around, as well as a taste of the wider world.
This tranquil, pink stucco-filled enclave brings to mind the gorgeous villages of the Mediterranean, another area where the warm air and smell of saltwater are never far away,
From lively flamenco and salsa dancing performances to public markets and yoga classes, you'll find plenty of great ways to while away an afternoon in the relaxed atmosphere of this world unto itself.
30 – Try out some water sports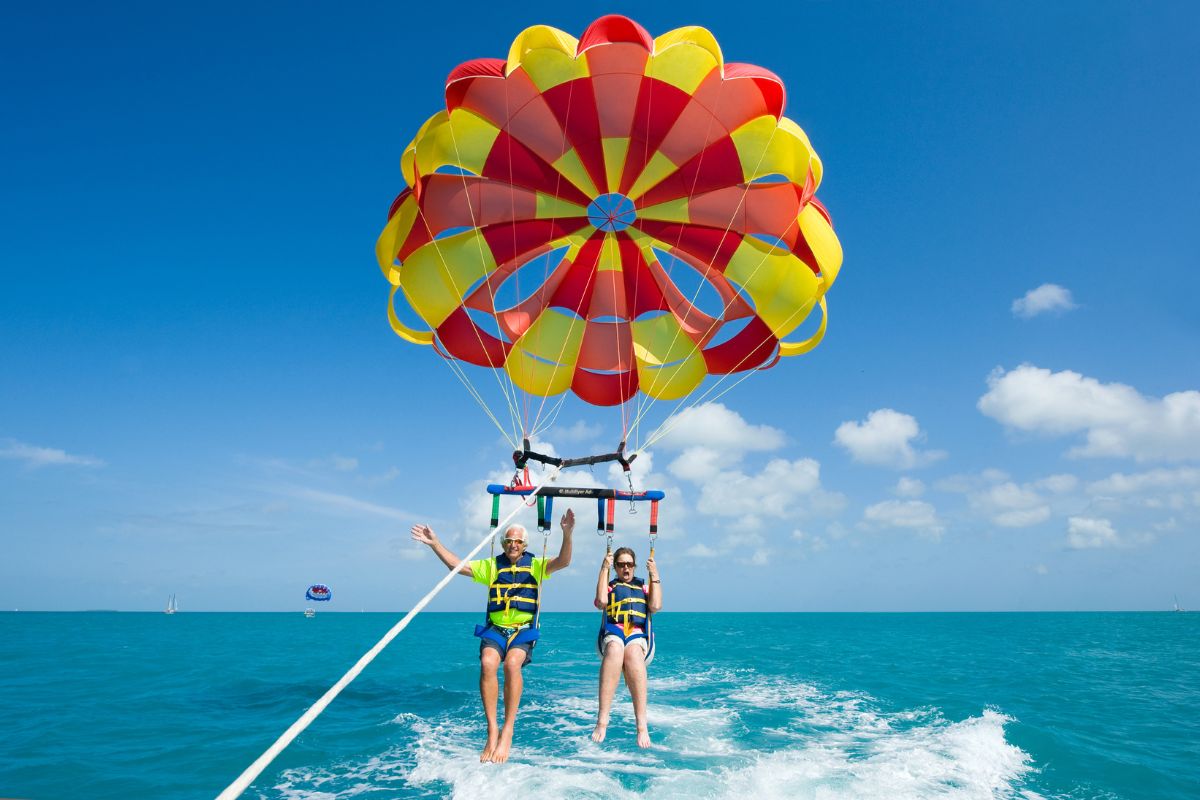 Lounging on the beach is great, but if you want a little more action, there are plenty of awesome water sports to try.
BouYah Watersports is the place to go for a little bit of everything: you can cruise around on banana boats, test your paddling skills with some kayaking, or soar over the water (safely hooked up to a boat, of course) with some parasailing.
And if that airborne activity is your main focus, you can also stop by Miami Beach Parasail, where you can either book a solo or tandem excursion and enjoy the city from an amazing airborne perspective.
Whichever option you choose, you're guaranteed a good time – and some nice exercise as part of the bargain!
31 – Tee off at the Miami Beach Golf Club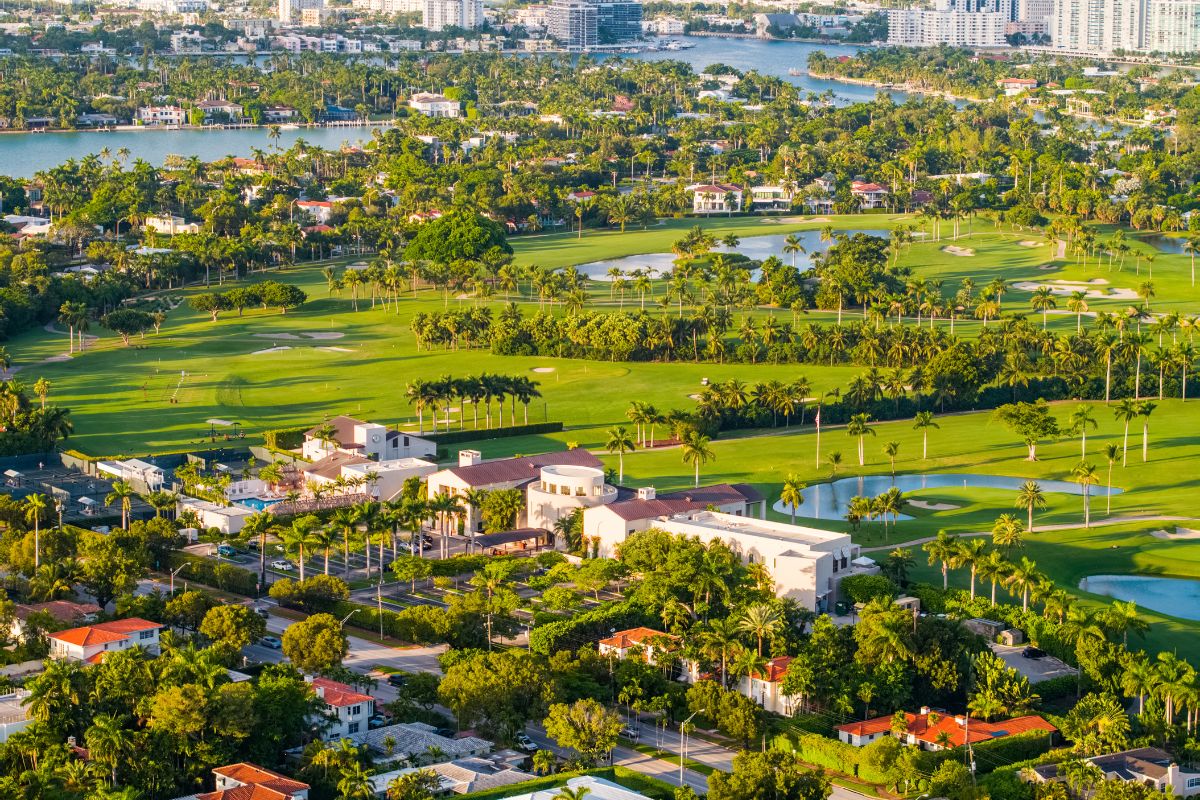 For a different kind of athletic endeavor, grab some clubs and head for the green at Miami Beach Golf Club, a long-time institution in the area.
Originally opened in 1923, the course has had a long and illustrious career, even serving as a training ground for the Army during World War II.
Today, it offers 18 creative holes for players to enjoy, and also hosts the world-famous South Beach International Amateur tournament.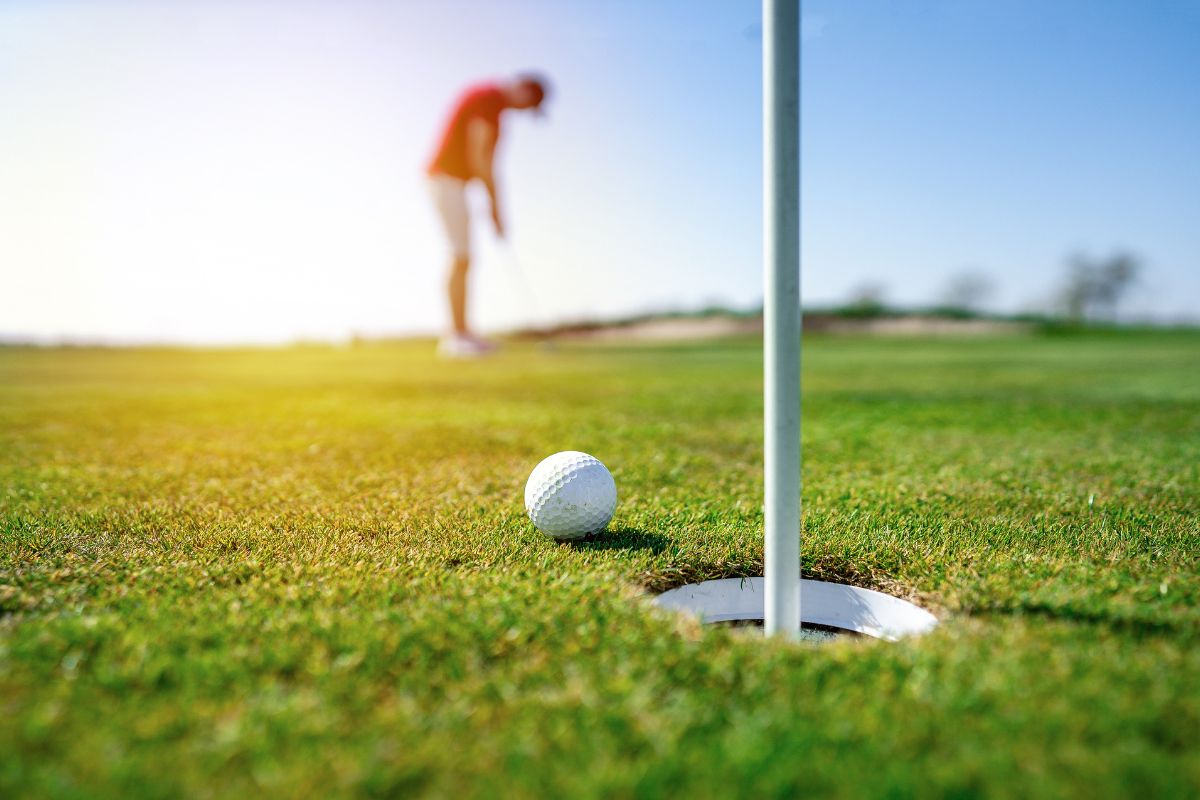 After your time on the range, you can unwind at the onsite restaurant, which offers a wide selection of meals as well as hors d'oeuvres and cocktails.
And if you're looking to improve your game while you're there, you can even book a session with one of their pro instructors – great practice for your next tee time back home!
32 – Learn some new steps with Salsa Mia – Sip, Savor & Salsa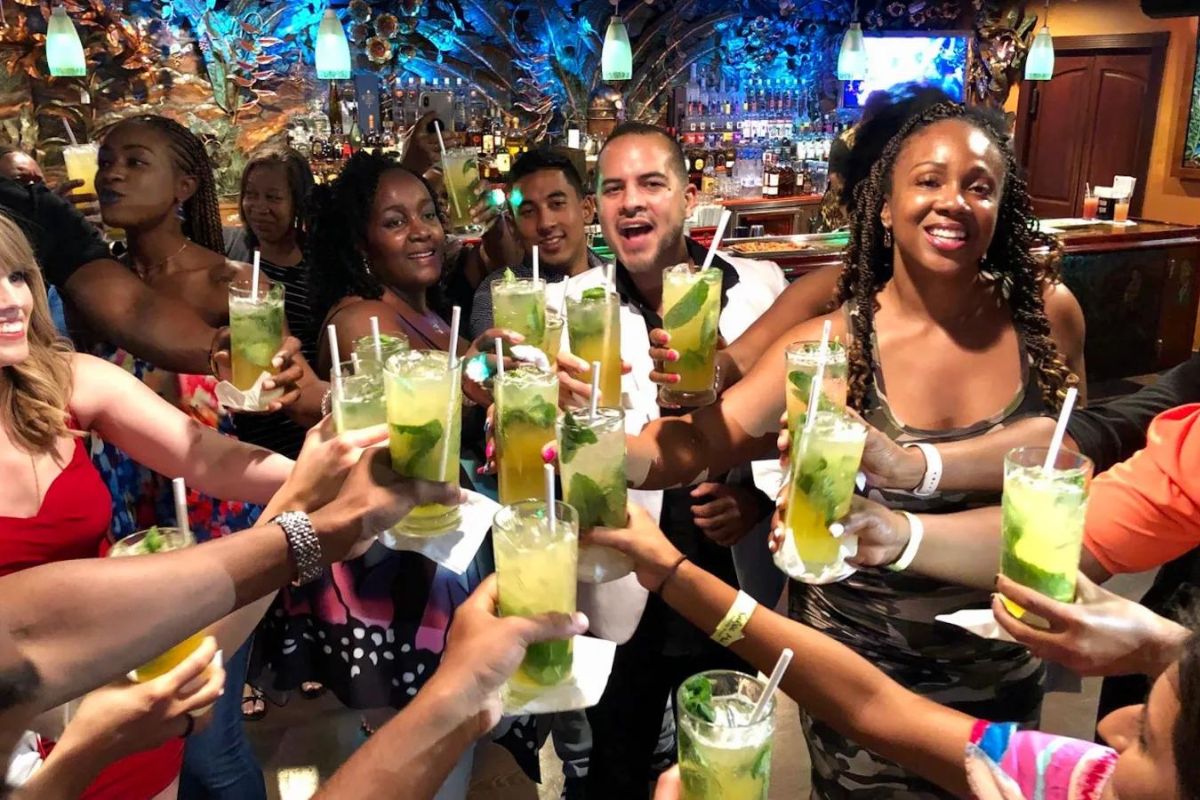 Right alongside trying new foods and fantastic cocktails, dancing is undoubtedly one of the most popular things to do in South Beach, Miami.
And with Salsa Mia – Sip, Savor & Salsa, you can combine all three of these activities into one memorable evening.
Head out to the Mojito Room to learn some basic bachata and salsa steps, with live musical accompaniment.
In between practice sessions, enjoy some delicious snacks and beverages – including mojitos, of course.
And if you like that outing, there are plenty of other awesome dance classes to keep practicing your salas skills.
You may even find yourself using your new moves long after the vacation is over!
33 – Dine in style at the best restaurants
Much like its art and party scenes, the restaurant scene in the neighborhood is world-famous, and a great way to fuel up for your next adventure.
With a wide variety of cuisines and dining styles, it's the perfect area for every kind of meal, all with exquisite service.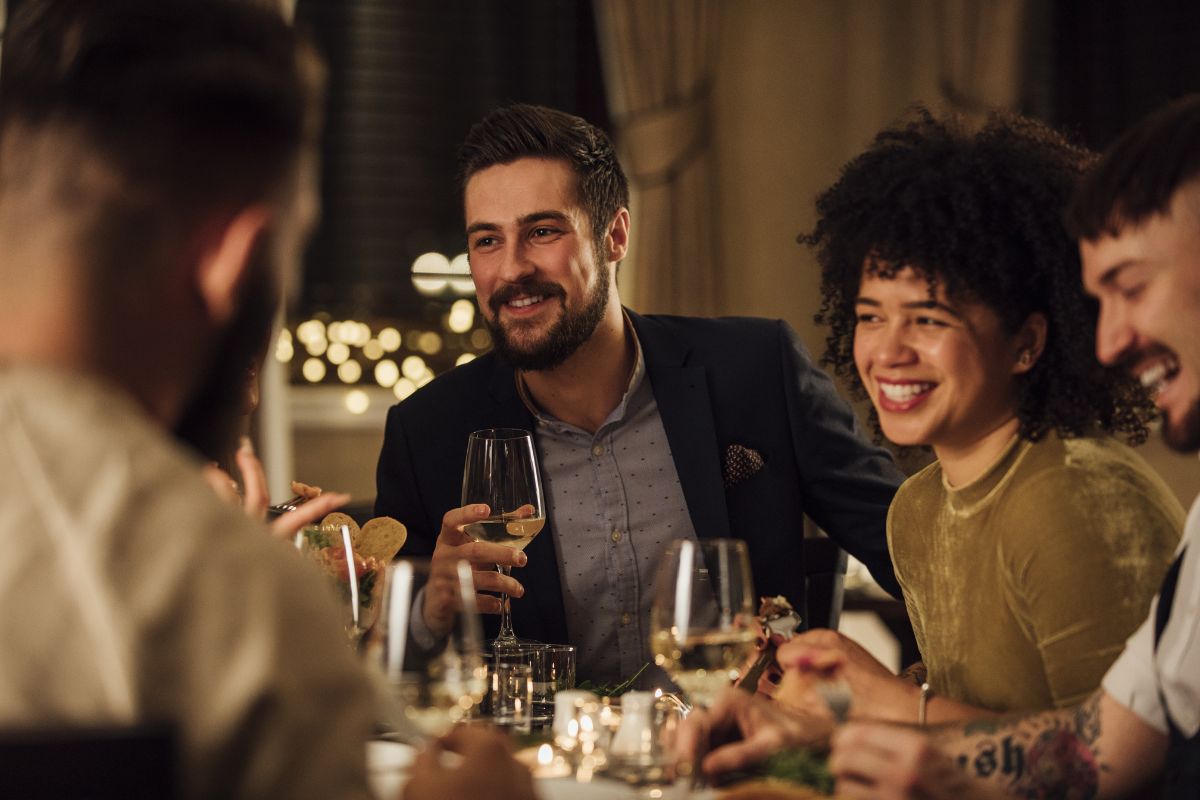 Check out the cauliflower nachos at Sweet Liberty Drinks & Supply Company, or the wood-oven pizzas at Lucali.
Enjoy hearty Italian fare at Casa Isola Osteria, or tuck into some fresh croissants at True Loaf Bakery.
And if you like a little bit of history with your meal, swing by Gianni's, an elegant Italian-Mediterranean eatery housed in the former mansion of fashion icon Gianni Versace. While you're there, stop by the Onyx Bar, which specializes in scotches, wines, and bourbons.
But be warned: with only six seats in the entire place, this is one of the hardest watering holes in town to access!
34 – Enjoy the view from the area's best rooftops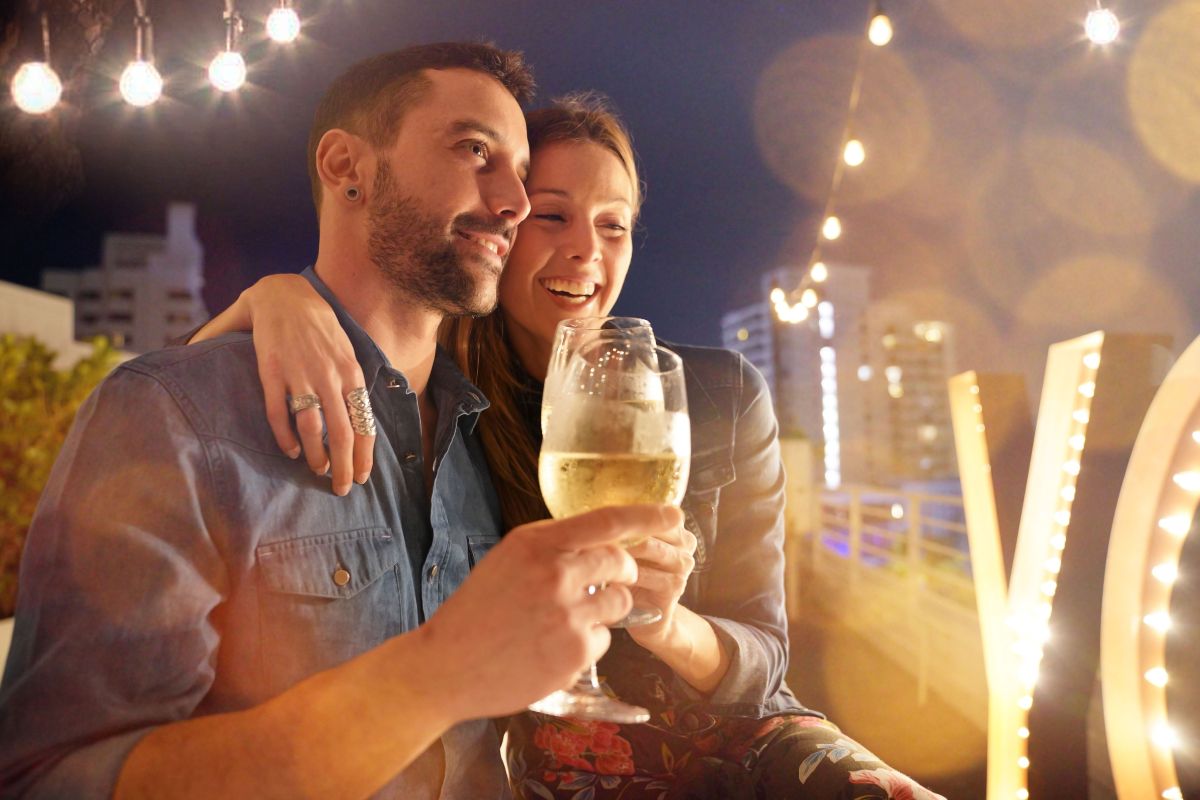 Combining classy surroundings with those famously gorgeous views, the rooftop bars of South Beach have it all.
At C-LEVEL Rooftop, you can sip your finely crafted cocktails and party to lively electronic music, while looking out over Ocean Drive.
Or pop over to Moxy Miami South Beach Hotel, which has not one, but two elevated offerings: Serena Rooftop, which offers a classic American/Cuban menu to complement its drinks, and The Upside, a chic and exclusive eighth-floor venue for guests that can also be booked for private events.
Juvia's greenery-filled design pairs well with its diverse menu, featuring Peruvian, French, and Japanese influences.
And if you're more in a sushi frame of mind, stop by Watr at the 1 Rooftop, which offers world-class dishes and a wide variety of live events.
At MILA, you can enjoy a unique blend of Japanese and Mediterranean cuisine in a gorgeously designed space meant to evoke the five elements.
And if you're headed to Dream South Beach, head to the top of the hotel for a stint at HIGHBAR, where you can enjoy tacos and cocktails alongside classy vintage decor and a picturesque infinity pool.
From 1970s throwbacks to contemporary chic and everything between, the city's roofs have got you covered!
35 – Cap off your evening (or get it started) at the bars and nightclubs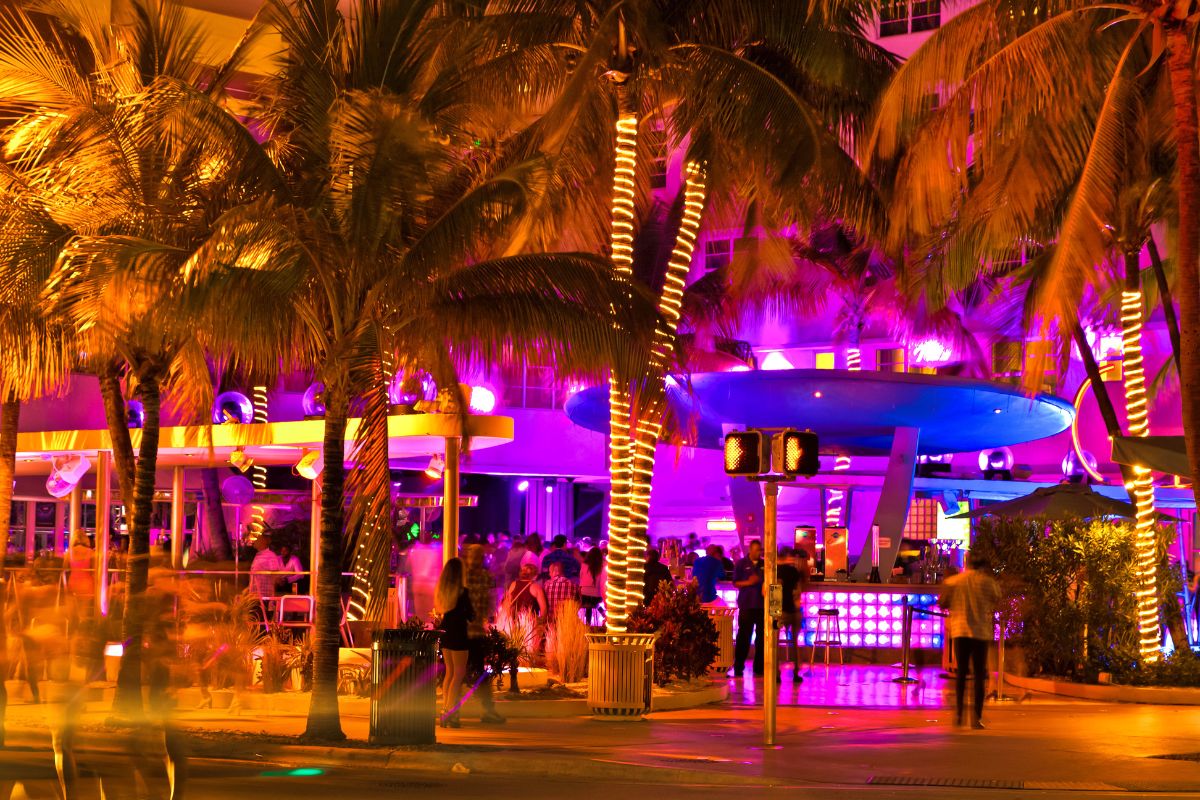 After a long day of action, cultural discoveries, or relaxation, get out and see the other key component of the city: its nightlife!
The energy in the clubs is tangible, and much like the bars and restaurants, they each offer their own unique spin on the scene.
Start off at the world-famous LIV Miami, with its 18,000 square feet of dance floors and stage areas, four bars, and state-of-the-art lighting and sound.
Then boogie down at the disco-inspired Basement Miami, with its lively DJ sets and artistic projections, or catch some cool underground sets at the more upscale (and wonderfully named) Do Not Sit On The Furniture.
Take a trip to the circus – the party-friendly, adult-oriented version, that is – at Story, which offers 27,000 square feet of multimedia entertainment amid Big Top-inspired motifs; or soak up some varied tunes at Mango's Tropical Cafe, known for its vibrant Latin music on Sundays and live multi-genre sets on Mondays.
Immerse yourself in a classic dive bar experience at Mac's Club Deuce, a neon-soaked world of pool tables and jukeboxes that has been running in various forms since 1926; or enjoy a different sort of blast from the past at the Fillmore Miami Beach, a classy event venue with Art Deco decor which is located within the Jackie Gleason Theater.
You could easily spend a whole trip just partying in these amazing spaces, but save some of your energy – every day offers new sights to see!
How to get to South Beach Miami?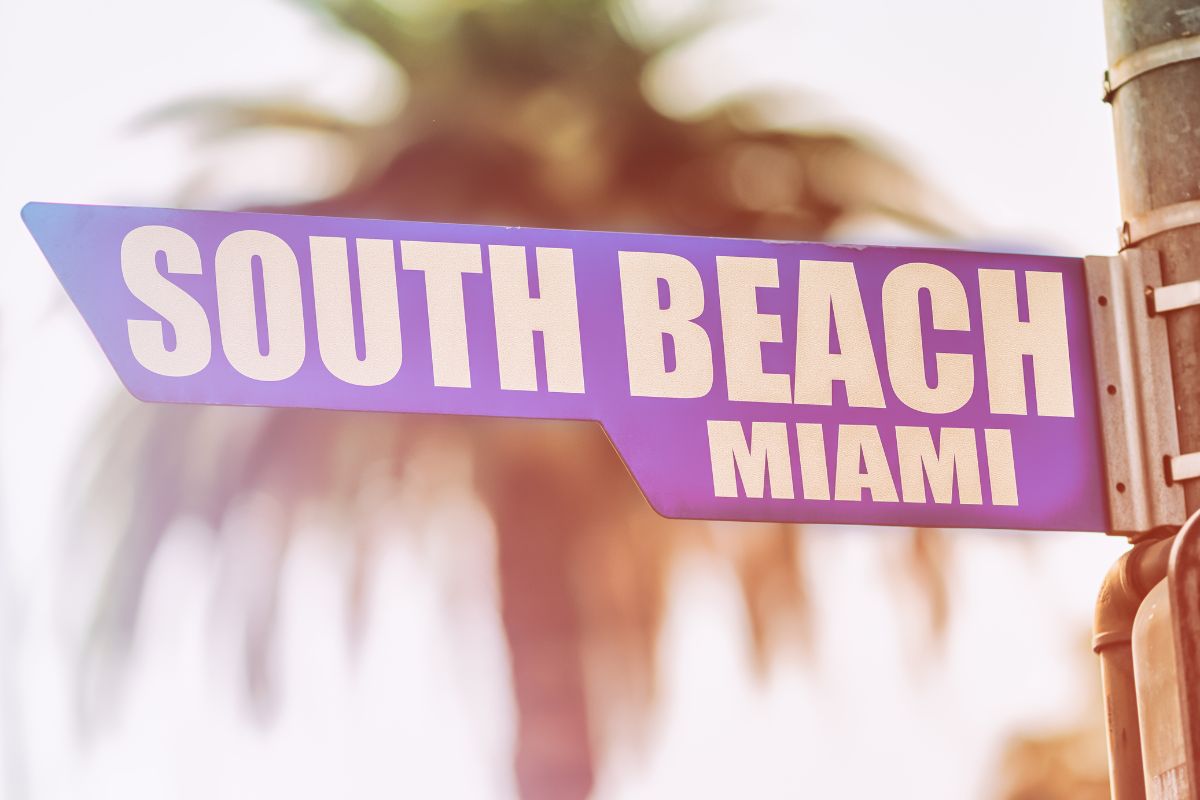 Airport transfers can easily be arranged from Miami Airport, providing quick, easy access to the neighborhood and its many delights.
Where to stay in South Beach Miami?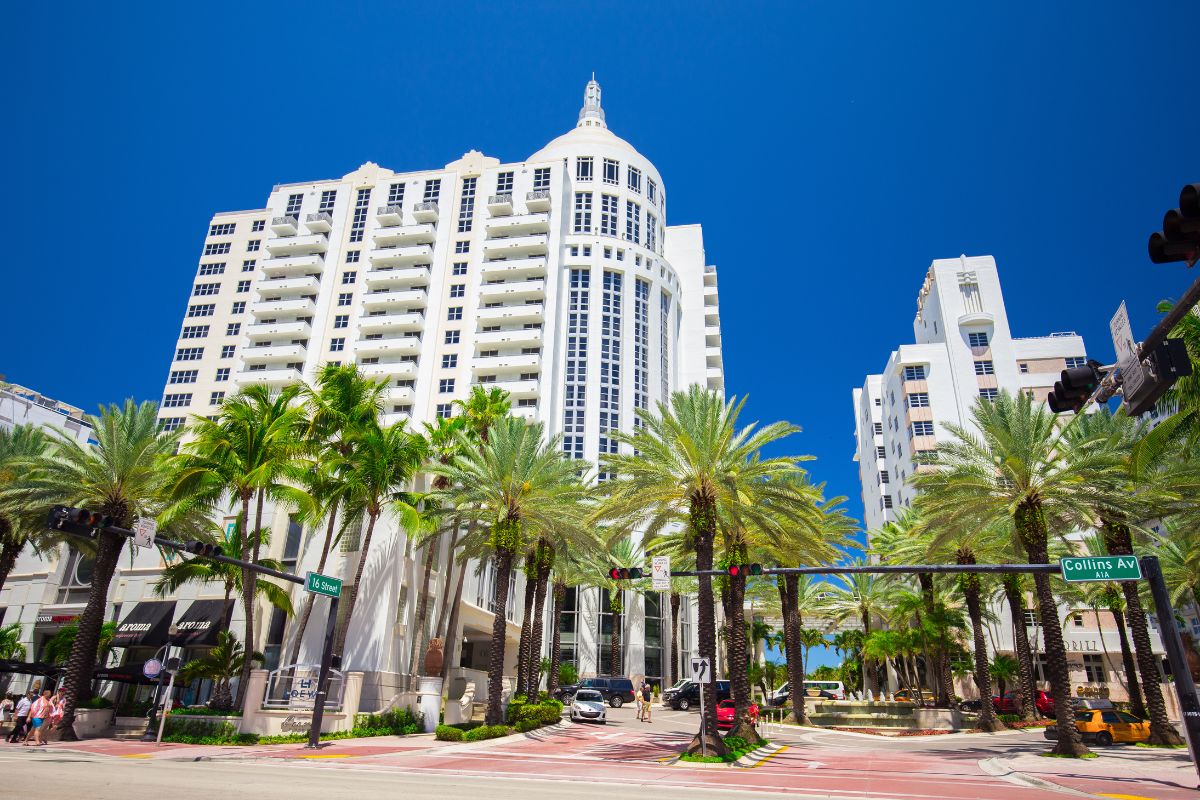 The Betsy Hotel provides near-instant access to the beach, but with its rooftop bar and pool, fitness center, and well-stocked library, you might almost be too busy to get down to the water!
Or you can enjoy the glamorous pool and lounge at the Altair Bay Harbor Hotel, which also boasts a lovely sun terrace – perfect for unwinding after hanging out at all of the nearby seashores!
After grabbing a snack at Riu Plaza Miami's poolside bar, you can take advantage of the on-site bicycle rental to explore nearby attractions like Bayshore Golf Course and the nearby nightclubs.
Or pamper yourself to the max at Loews Miami Beach Hotel, where you can enjoy a luxurious spa after a fun day of parasailing, cruising around on rental boats, or trying out a new style at the on-site hair salon.
Where to go next?
Florida is known as "the Sunshine State," but it might as well be called "The Funshine State"!
No matter where in the area you go, you'll be treated to unique cities, amazing natural gems, and memorable experiences that you'll be talking about long after the trip is done.
The East Coast region is the perfect mix of science, theme parks, pristine beaches, and fascinating museums. Whether you're into race cars, rockets, or Ripley's Believe It Or Not!, you'll find something phenomenal to enjoy in these beloved towns – or, more likely, several dozen somethings!
Check out the unique attributes of West Palm Beach and Fort Lauderdale.
With lush scenery leading out to the Gulf of Mexico, the West Coast offers a different, ubt equally lovely, perspective on the area. While the towns here are often smaller than their eastern and northern counterparts, they still have plenty to offer in terms of dining, nightlife, and sightseeing.
Discover the treasures of Marco Island, Naples, Fort Myers and Cape Coral.
Nature fans will find plenty to love in South Florida region, home to stunning waters, beautiful islands, and iconic landscapes such as the Everglades. But it's also perfect for those seeking some small-town charm, with some excellent spots that combine tourist-friendly amenities with a famously laidback and quirky atmosphere.
Find some adventures or relaxation (or both) in the Florida Keys, particularly Key Largo and Key West.
Final thoughts
Ultramodern and charmingly classic, naturally scenic and architecturally innovative, there's no shortage of fantastic things to do in South Beach, Miami.
It's the perfect place to party or relax, and has more than enough food, drink, art, and athletics to keep even the pickiest traveler entertained.
While there may seem to be a massive catalog of sights and experiences to try, never fear… because it's likely that your first visit won't be your last!
Happy travels!