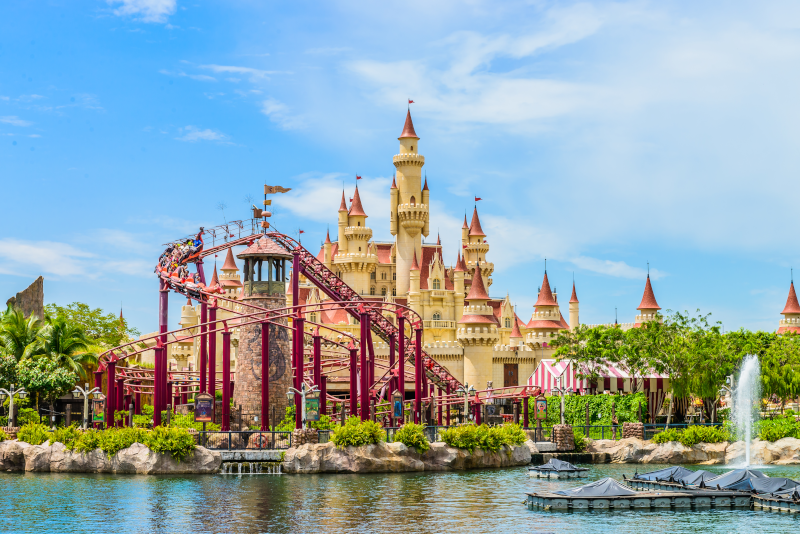 Looking to spice up your trip to Singapore? Do you love the adrenaline rush of a theme park ride or being entertained with a special show? Well, look no further. We have rounded up the best theme parks in Singapore.
Roller coasters, drop towers, amusement parks, zoos, marine parks, Ferris wheels, and water parks, Singapore is crawling with amazing and iconic theme parks.
1 – Universal Studios Singapore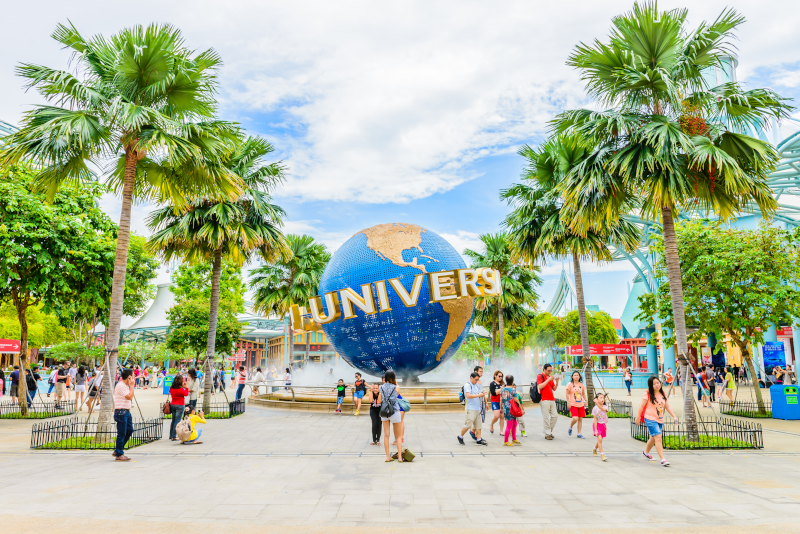 Experience Universal Studios in Singapore, Southeast Asia's first and only Hollywood movie theme park, one of the best things to do in Sentosa.
It features 24 rides, attractions, and shows in seven different themed zones. Moreover, 18 movie-themed rides have been designed only for the Singapore park!
Step into a movie set walking on the Hollywood Walk of Fame and enjoy a meal in one of the several themed restaurants across the park. In this world-class spot, a fantastic day out is guaranteed.
Opening hours: Every day 10 am – 8 pm / Friday  10 am – 10 pm / Saturday  10 am – 6 pm
2 – Wild Wild Wet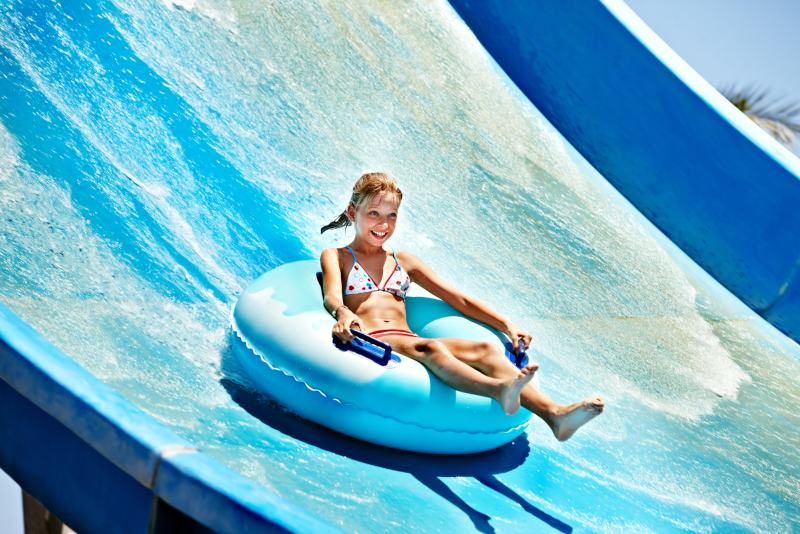 Featuring rides and attractions for both thrillseekers and families, Wild Wild Wet is one of the most famous water parks in Singapore.
Located in Pasir Ris, this waterpark has a good blend of adrenaline-filled slides, as well as lots of relaxing pools and flumes suitable to all the family members.
You should experience some famed attractions like the Ular-lah and the Royal Flush rides. Spend a day here to cool you off from balmy Singapore!
Opening hours: 12 am – 6 pm / Saturday and Sunday 10 am – 6 pm
3 – Adventure Cove Waterpark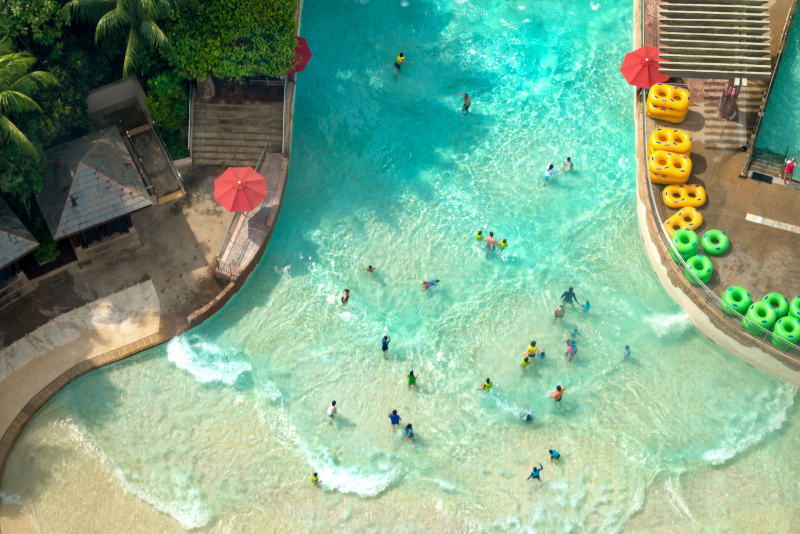 Spend a thrilling day at Adventure Cove Waterpark located in Sentosa. Experience the most popular attractions such as Ray Bay and Rainbow Reef, where you'll be able to get extremely close to over 20,000 fish.
Crawling with unbelievable activities like sea trekking, shark diving, as well as snorkelling and scuba diving. Here, you will experience incredible marine and aquatic life alongside usual watery slides.
Opening hours: 10 am – 6 pm
4 – Jurong Bird Park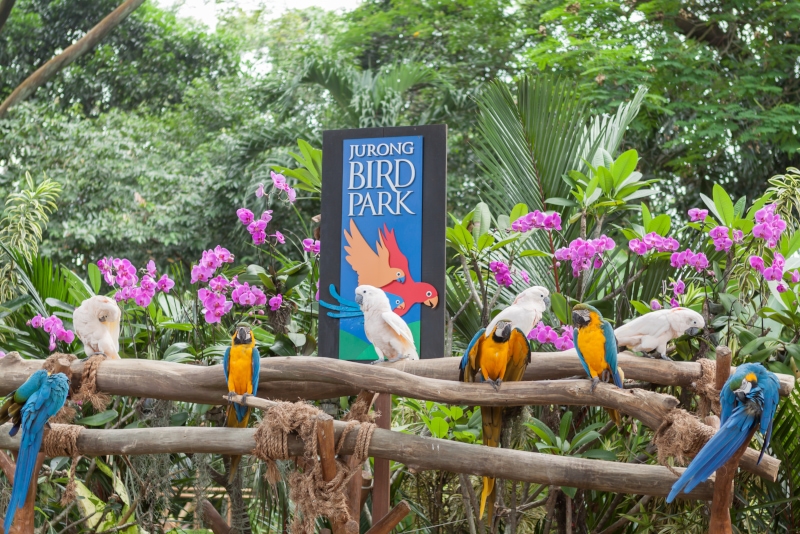 Get to Jurong Bird Park for an up-close encounter with some of the rarest and finest bird's species. Opened its doors in 1971, nowadays the Jurong Bird Park is the largest birds sanctuary in Asia.
Visit the Flamingo Lake, otherwise, let your children get closer to nature enjoying the Lunch with Parrots. Jurong Bird Park is absolutely a must-visit for animal lovers, with over 5000 birds from all over the world.
Opening hours: 8:30 am – 6 pm
5 – Singapore Zoo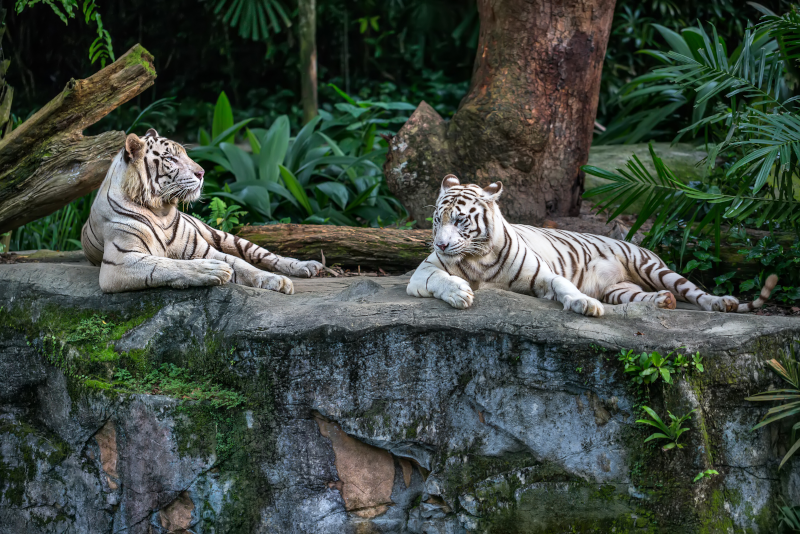 Commonly known locally as Mandai Zoo, Singapore Zoo is set in a rainforest environment. This naturalistic spot provides the chance to experience a day surrounded by the wonders of nature.
Singapore Zoo is currently following the world-famous "Open Concept". By displaying animals in naturalistic exhibits with hidden barriers, moats, and glass between the animals and visitors, the Zoo has gained a significant worldwide reputation. Moreover, it carries on conservation initiatives, as well as breeding programmes.
Opening hours: 8:30 am – 6 pm
6 – S.E.A Aquarium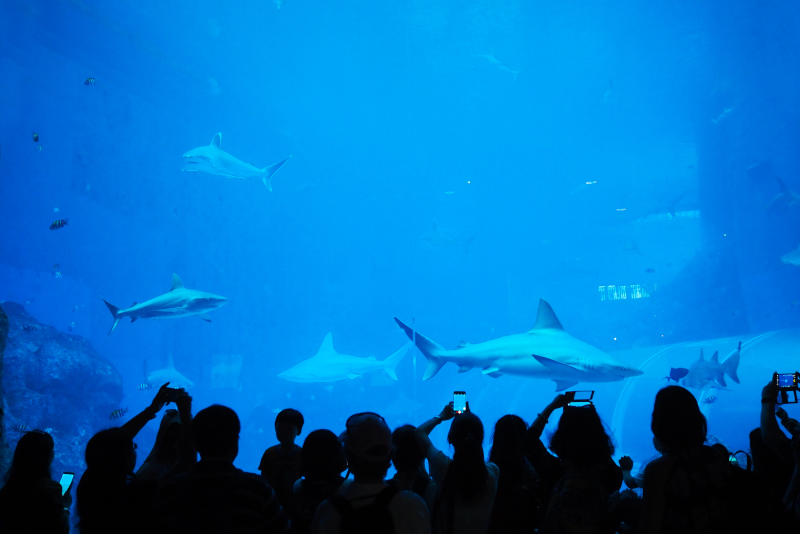 Located at Resorts World Sentosa, step into the fascinating natural world of S.E.A Aquarium. Home to over 100,000 aquatic animals, it is one of the largest aquariums in the world. Such creatures live in exhibits specially designed to recreate the conditions of their natural habitats.
Magical sleepovers, diving programmes and shark encounters are just a few of the special activities available at the S.E.A. Aquarium. That's what really sets S.E.A Aquarium apart from the rest of Sentosa's never-ending list of attractions.
Opening hours: 10 am – 7 pm
7 – River Safari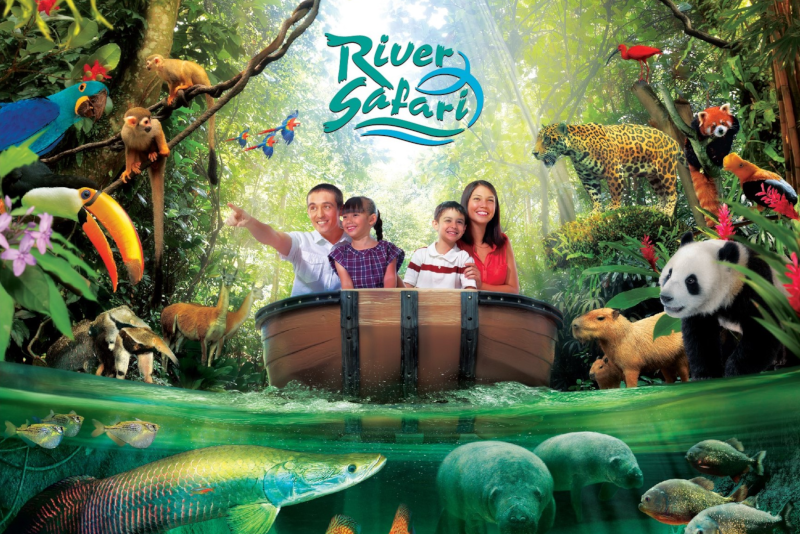 River Safari is Asia's first and only river-themed wildlife park. Here, the main landmarks are freshwater exhibits and a riverboat ride.
The purpose of River Safari is to inspire visitors to appreciate and protect fragile freshwater ecosystems. Indeed, it's home to threatened species such as the giant panda, manatee and Mekong giant catfish.
Discover incredible native wildlife and spend an unforgettable journey in the middle of nature.
Opening hours: 10 am – 7 pm
8 – Night Safari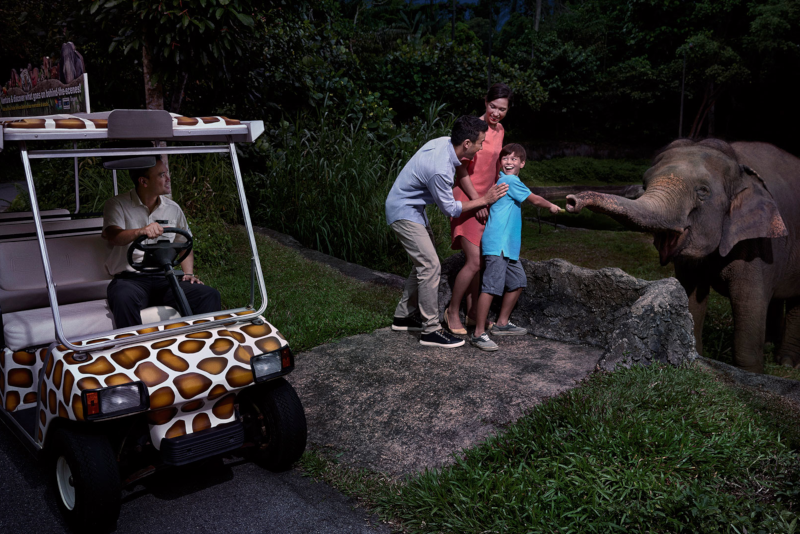 Spend an alternative evening in one of Singapore's most thrilling attraction. Night Safari is the world's first nocturnal zoo!
Get on a tram ride that wants to recreate a safari experience. You will have the opportunity to see more closely many threatened species. Indeed, the mission of the park is to carry on environmental conservation and to promote biodiversity.
These animals live in a specially designed environment to make them feel at home. Learn more about them while enjoying a journey into the wilderness.
Opening hours: 7:30 am – 12 am
9 – Mega Adventure Park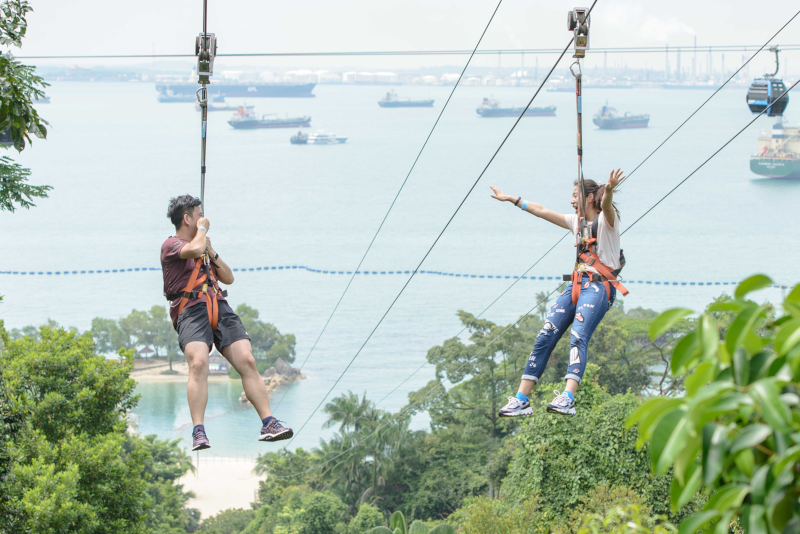 Mega Adventure Park is located on the picturesque Sentosa Island. Be brave and test yourself through the wild attractions that the park offers you.
Get an adrenaline rush on rides like the 450m long zip line, otherwise try free falling 15 meters on the MegaJump, for instance.
You won't forget such a fun day!
Opening hours: 11 am – 7 pm
10 – LEGOLAND Malaysia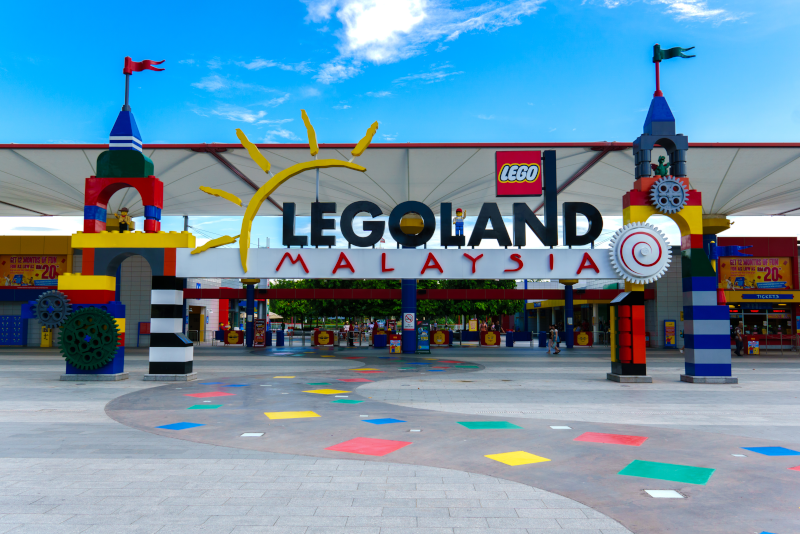 Right after the border with Malaysia, get to the amazing LEGOLAND. Malaysia's first international theme park is located just a few kilometres from Singapore. You will need around 50 minutes driving from downtown.
The park hosts more than 70 attractions among incredible live shows, water slides, and immersive rides for families and children of all ages. You will find even an interactive workshop where budding engineers can build their own robots!
Opening hours: 10 am – 6 pm / Saturday 10 am – 7 pm
11 – KidZania Singapore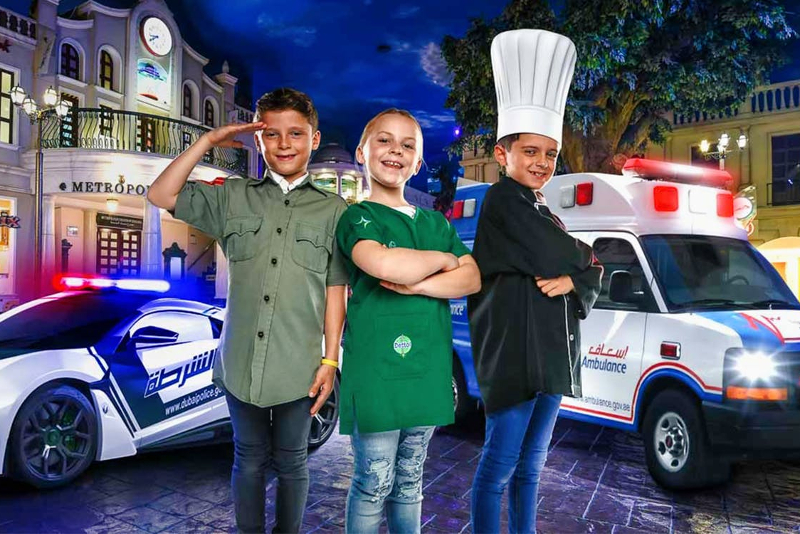 Kidzania is a kid-sized city where children get to experience adult life through role play. This is a safe and interactive indoor educational centre that offers interactive learning activities.
Children get to choose from plenty of different professions including dentistry, aviation, fashion, and much more! They will experience what it is like to work and spend money they have earned.
Let your children express their creativity in the world's fastest growing family entertainment phenomenon.
Opening hours: 10 am – 6 pm
12 – Sentosa 4D Adventureland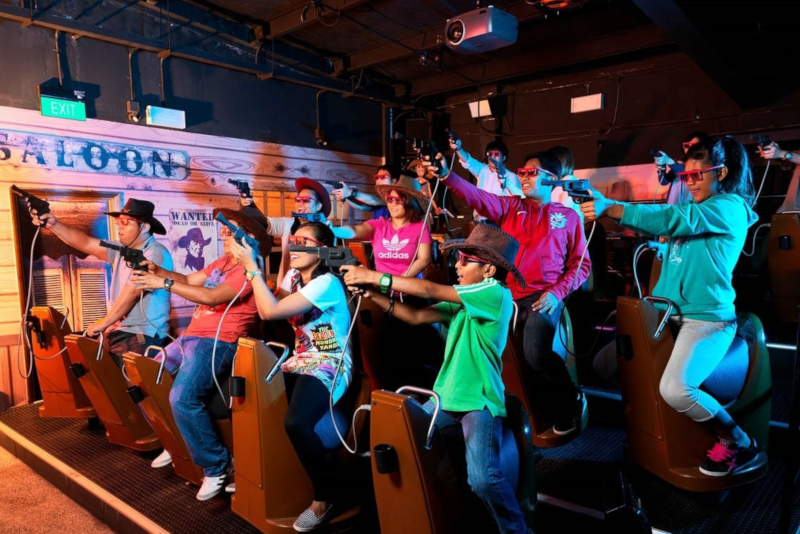 Enjoy the most incredible 4D experience at Sentosa 4D Adventureland. In the heart of Sentosa, this is the first adventure theme park of its kind in Singapore.
The High-Tech Interactive Entertainment Zone is home to three exciting experiences, suitable for every age group. Here, you can be sure to have an incredible journey in any weather condition.
Opening hours: Sunday – Thursday 10 am – 7:30 pm / Friday – Saturday 10 am – 9 pm
13 – Haw Par Villa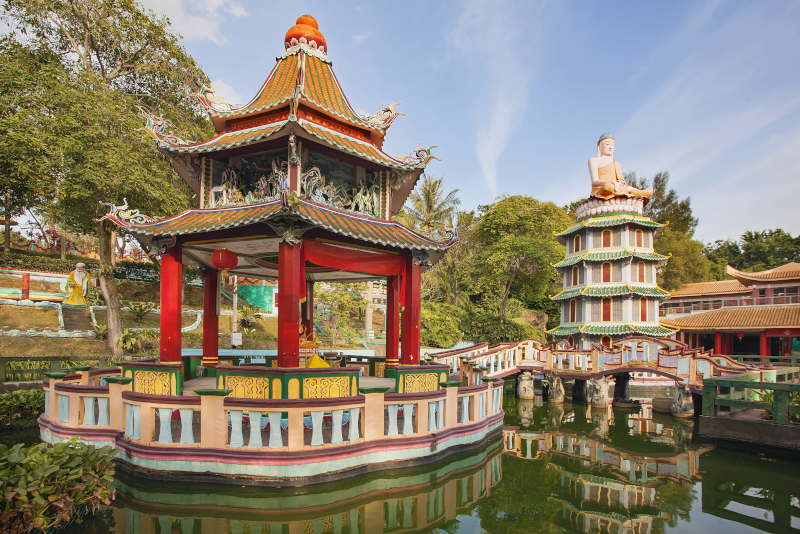 Explore the Haw Par Villa, also known as the Tiger Balm Gardens. Located along Pasir Panjang Road, this Asian cultural park is considered as part of Singapore's heritage. Indeed, it employes characters from Chinese mythology to emphasise Oriental culture and values.
This quirky park displays Asian culture, history, philosophy and religion in a particular manner. Considered the last of its kind in the world, it is one of the most peculiar and ancient theme parks in Singapore.
Opening hours: 9 am – 10 pm
14 – Science Centre Singapore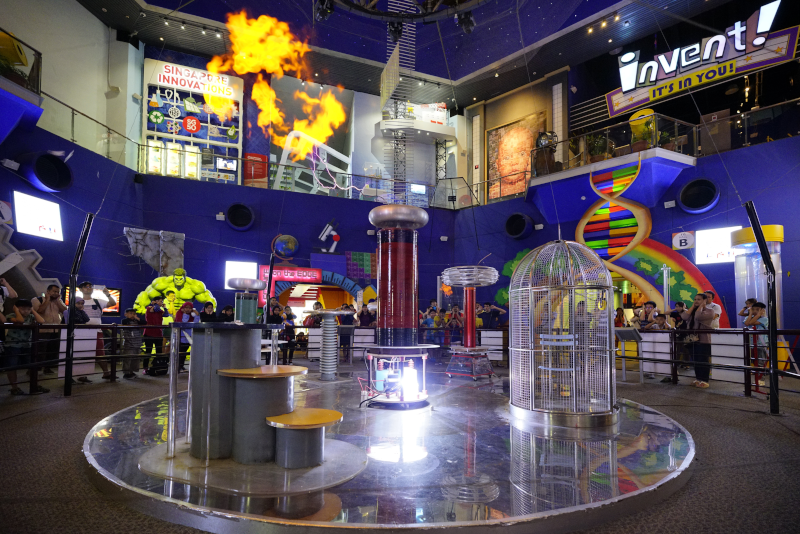 Science Centre Singapore displays an innovative learning method where science befriends and transforms the minds of millions of visitors.
Delve into the largest collection of educational materials devoted to learning about science in the city. Inspire yourself through a wide selection of enriching attractions, shows, workshops, and exhibitions. Try what it means to be a scientist for a day!
Brace yourselves, fun ahead!
Opening hours: 10 am – 6 pm
15 – Garden by the Bay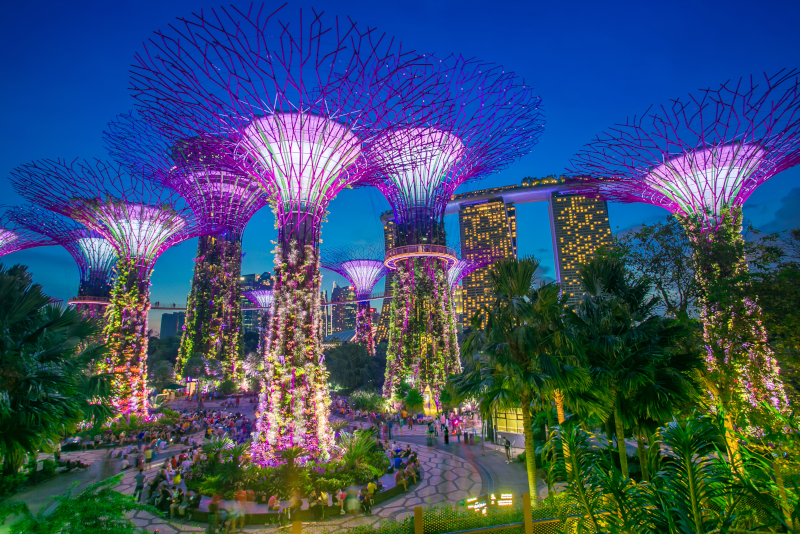 For sure, you will know Garden by the Bay, Singapore's awe-inspiring 101 hectares garden. Set in the heart of Singapore, it is divided into Bay Central, Bay East and Bay South, namely the largest of the three gardens.
Originally, Gardens by the Bay was designed as part of the nation's plans to transform its "Garden City" to a "City in a Garden". The purpose was to raise the quality of life by enhancing greenery and flora in the city. Nowadays, this nature park is undoubtedly one of the most popular tourist attractions.
Among the standout features, admire the amazing gardens by the Bay's Supertrees, between 25 and 50 metres tall. Of course, this iconic national garden is a must-see in Singapore.
Opening hours: 5 am – 2 am (outdoor gardens) 9 am – 9 pm (indoor attractions)
16 – Forest Adventure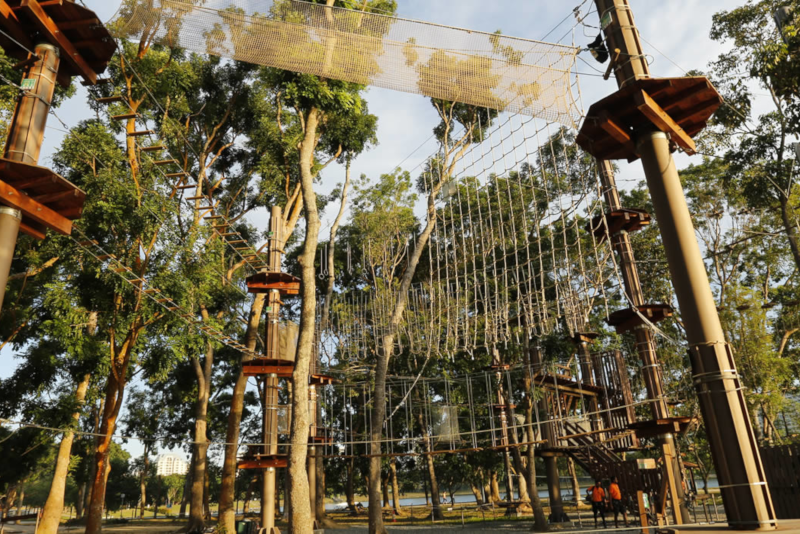 Forest Adventure is the largest treetop adventure park in Singapore. If you wish to discover what flying feels like, you should try the Big Zip, a 300m zip entirely over the water. This theme park even offers different kinds of courses for both children and adults.
Head here to experience an unforgettable outdoor adventure packed with laughter!
Opening hours: Tuesday – Wednesday – Thursday 11 am – 6:30 pm / Friday – Saturday – Sunday 9:30 am – 11:30 pm / Monday – closing day
17 –  iFly Singapore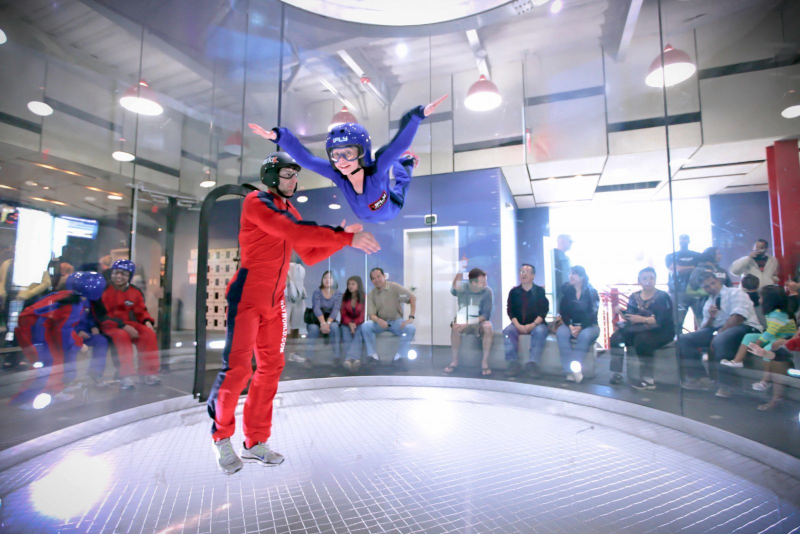 Have you always dreamed of flying? Don't miss the chance to feel the adrenaline on iFly Singapore. Here, you will experience what it's like to skydive without any dangers and without ever getting on a plane.
Make memories on this unique indoor skydiving experience. With true free-fall conditions in the wind tunnel, you will act as a real skydive!
Opening hours: every day 9 am – 9:30 pm / Wednesday 11 am – 9:30 pm
18 – Singapore Flyer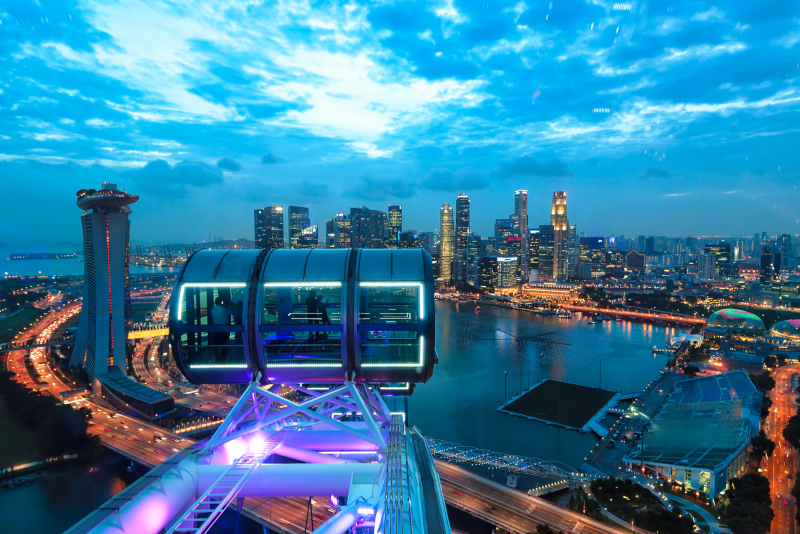 Singapore Flyer is a giant observation wheel at Downtown Core in Singapore. Admire the iconic and historical landmarks from Asia's largest giant observation wheel.
It promises more than just a view, but a scenario that captures Marina Bay's skyline with a glimpse of neighbouring Malaysia and Indonesia.
If you wish a fabulous and relaxing panorama, witness the most wonderful views of the city on the Singapore Flyer.
Opening hours: 8:30 am – 10:30 pm
19 – Wings of Time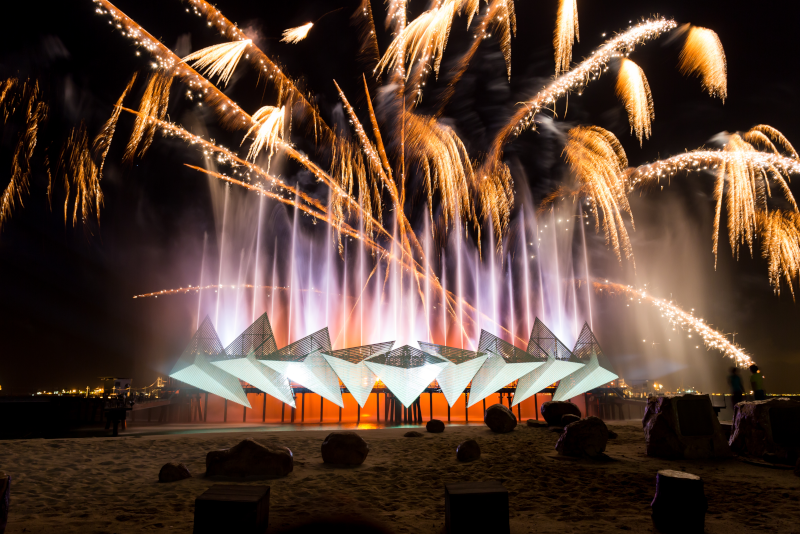 Wings of Time is the world's first permanent night show set in a majestic backdrop of the open sea. This award-winning show displays awe-inspiring 3D projections, lasers, robotic water-fountains and pyrotechnics. All interweaved into a 20-minute long contemporary storyline that is meant for surprise even the most uninterested viewer.
Be enchanted by a night full of magical lights. That's the perfect ending for an exciting day spent on Sentosa Island.
Opening hours: 7:40 pm – 8:05 pm  8:40 pm – 9:05 pm
20 – Butterfly Park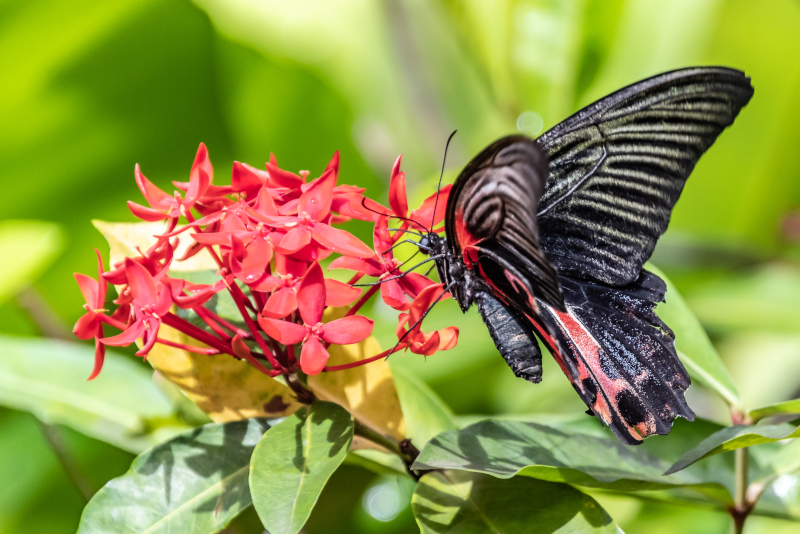 Butterfly Park is located in Sentosa. Surrounded by lush tropical greenery, it showcases the wonderful beauties of 1,500 live butterflies from over 50 species. Head here, especially when you plan to visit the fun-filled Sentosa island for a day or more.
Besides, you will find the Insect Safari Tunnel that conserves numerous intriguing insects in their natural habitats.
Opening hours: 9:30 am – 7 pm
21 – Singapore Cable Car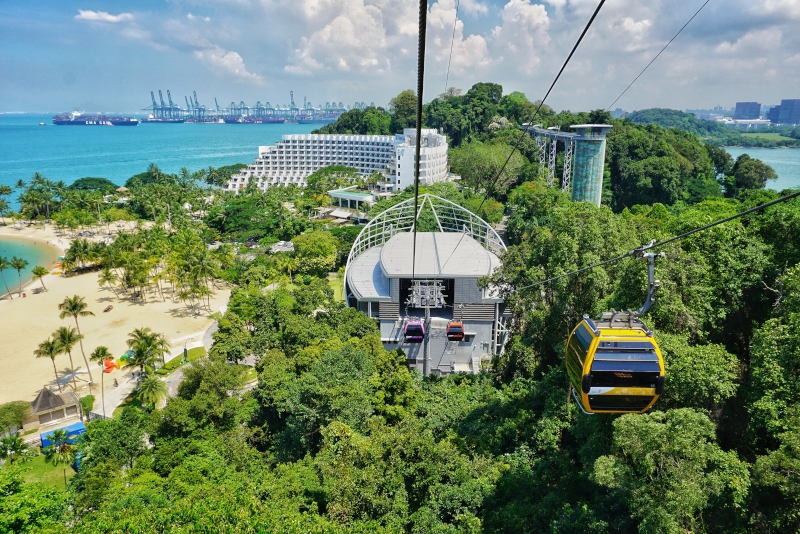 Enjoy a breath-taking view flying from Faber Peak to Sentosa Island on Singapore Cable Car. Be enchanted by the amazing 360 aerial view of sand, sea and sky comfortably seated in your cabin. Mount Faber Line and Sentosa Line are available to admire the picturesque landscape unfold on your way.
Opening hours: 10:30 am – 7 pm
Looking for other activities besides theme parks? Check out our full list of things to do in Singapore and discover the best Singapore tourist attractions.
We wish you a lot of fun!