Padang Bai is a popular spot for snorkeling and scuba diving. Once you've bagged some temples, climbed a volcano and haggled in the markets of Ubud, exploring the sea should be next on your list.
There are several day tours to Padang Bai in Bali to choose from, all of which revolve around the ocean. For those journeying further afield, this is also the place to catch a ferry over to Lombok and the Gili Islands.
Bellow is all the information you need before heading to Padang Bai, one of the most famous destinations for day trips in Bali.
Where is Padang Bai located?
Padang Bai is tucked away on Bali's eastern coast, not far from Candidasa. This small beach town is the jumping-off point for the Gili Islands, Lombok and Nusa Penida. If you're planning on checking out any of these gems, it's easy to enjoy a stop in Padang Bai on the way.
For those visiting on a day trip, guided tours are the simplest way to explore, with transport logistics all taken care of.
If you're traveling independently, you can reach Padang Bai on the Perama bus, which operates throughout the island. Shuttles depart regularly from popular tourist hubs like Kuta, Ubud, Sanur, Lovina and Candidasa.
What are the best things to do in Padang Bai?
Most tours in Padang Bai focus on discovering the marine world beneath the waves. Scuba diving sessions are available for both beginners and experts, with professional instructors on hand throughout the excursion.
For those who don't fancy a bit of scuba, there's always snorkeling, which is just as rewarding. You'll swim along coral reefs teeming with life, relishing the pristine waters and white sandy seabed.
Most of these Padang Bai excursions include a couple of different locations for a bit of variety. The boat is often a traditional Indonesian "jukung" vessel, so you'll feel almost local as you sail around the lagoon.
What are the best tours to visit Padang Bai?
Diving and snorkeling tours at Padang Bai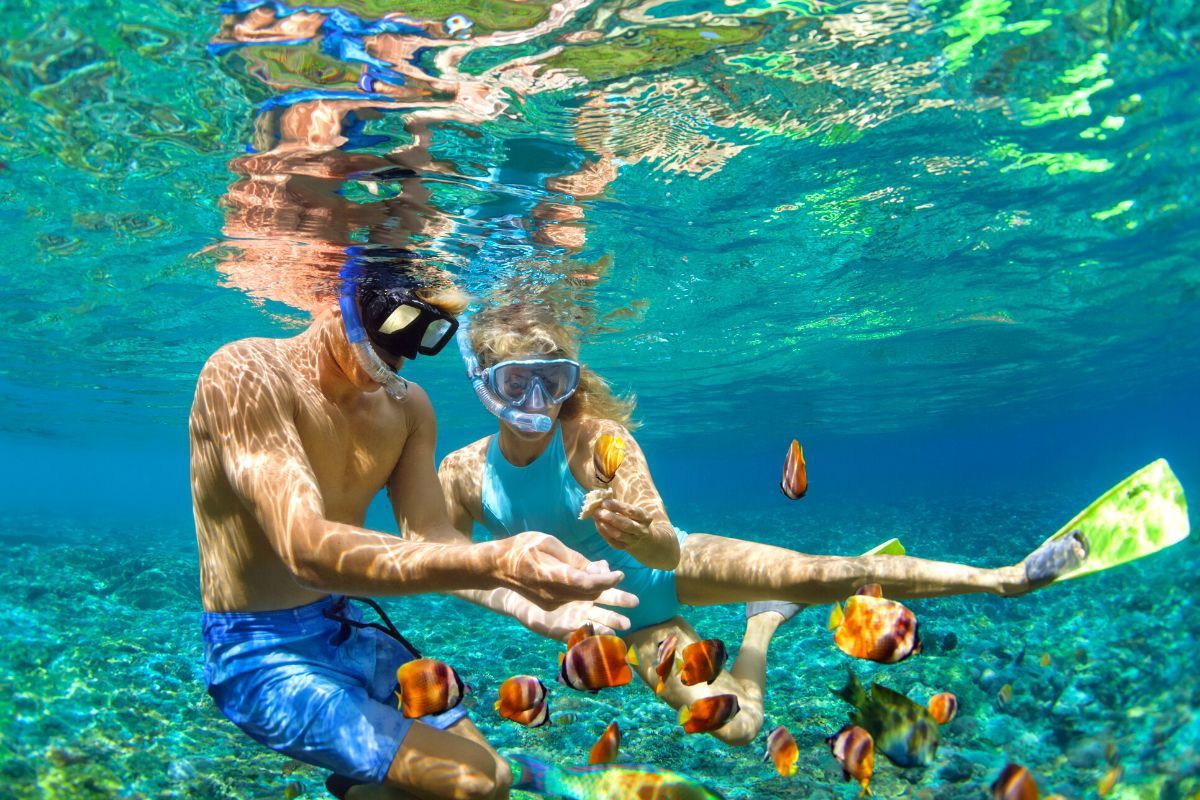 If you want to dive or snorkel around the Bukit Peninsula, Padang Bai tours are the way to go. You'll be picked up at your hotel and transferred to the boat, before embarking on your ocean odyssey.
Excursions to Padang Bai are run on a group basis to keep costs down, using traditional boats to ride into the lagoon. After checking out the reefs at some of the top sites you'll enjoy a tasty Indonesian lunch back on board.
These snorkeling and diving trips at Padang Bai usually last up to 8 hours. This includes transfer time as well as a couple of sessions in the water.
Diving group sizes are kept small to ensure that you receive the attention you deserve from the scuba instructor. Participant numbers are generally capped at eight. Note that the minimum age for Padang Bai diving tours is 10 years old.
Boat transfers to other islands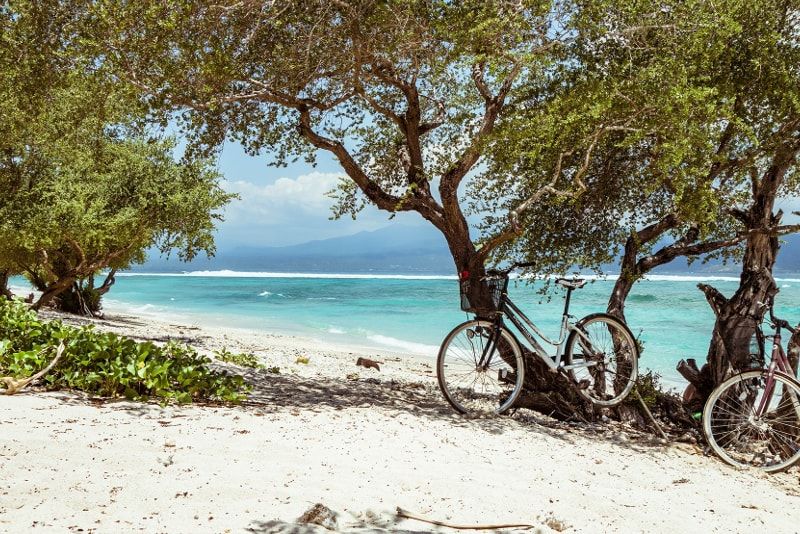 Padang Bai is also where you can catch the ferry to Lombok and the Gili Islands. This is a popular route, so it pays to book your seat ahead of schedule. The hassle-free fast boats are your best option, giving you more time to explore once you arrive.
The journey takes about 2.5 hours so just relax and enjoy the view. Keep an eye out for dolphins during the crossing!
What are the prices of Padang Bai tours?
Scuba diving tours in Padang Bai start at US$110 per person for an 8-hour trip. All your scuba equipment and safety gear are included, as well as a qualified dive instructor. Lunch, snacks and insurance are also provided. You will need to take your own towel.
For a snorkel adventure, expect to pay US$70 per participant. Excursions last a full day, so you'll be getting your money's worth. Included in the package are snorkel equipment, an experienced guide, insurance, lunch and even an ice cream.
The fast ferry to Lombok costs US$70 per passenger for a single ticket, while the Gili Islands express boat is US$60. Both transfers last less than 3 hours. Complementary bottled water, coffee and tea are available on board the boat.
Where do Padang Bai tours start?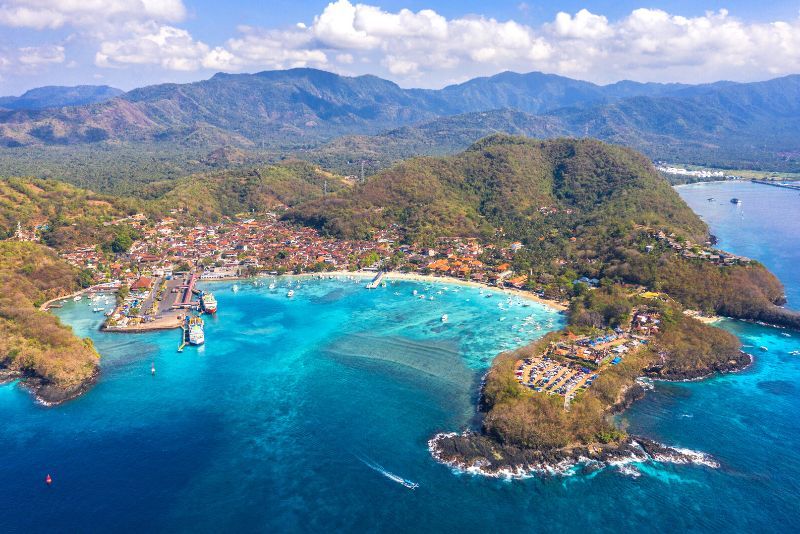 Trips to Padang Bai often come with complimentary hotel transfers, so you don't have to worry about how to get there. Check with your provider to make sure your resort area is included on their pickup list. Common locations are Seminyak, Central Kuta, Sanur, Legian and Nusa Dua.
For the ferry rides to Lombok and the Gili Islands, you'll need to make your own way to the harbor at Padang Bai. The best way is by taxi or the convenient Perama shuttle bus.
When is the best time to visit Padang Bai?
Tours in Padang Bai can be enjoyed all year round. If you're planning on diving or snorkeling, water conditions are generally better during the morning, when the sea is calmer.
Visibility can be poor during the monsoon season between December and February so avoid these months if you can.
The trips are weather dependent so if conditions get rough, your excursion will be postponed. Try and book it at the start of your visit in case it does need to be rescheduled.
Travel tips
It's best to book your Padang Bai activities in advance as slots can sell out in peak months.
Remember to pack a towel and sunscreen if you're going on a Padang Bai snorkeling or diving tour.
Participants on diving tours will be asked to complete a health questionnaire. Do consult your doctor if you have any pre-existing medical conditions.
Restrooms are available on the ferries that run from Padang Bai so don't worry about getting caught short.