Aptly nicknamed Paradise Island, Bali is blessed by year-round warm weather, soft sandy beaches and some of the friendliest locals you'll ever meet. Bring those factors together and the result is a prime surfing locale where the waves are always inviting, the sun shines brightly and a memorable experience is just waiting to be had.
With options for beginners, intermediates and experts alike, the variety of surf lessons in Bali are tailored-made for nature lovers and adventurers.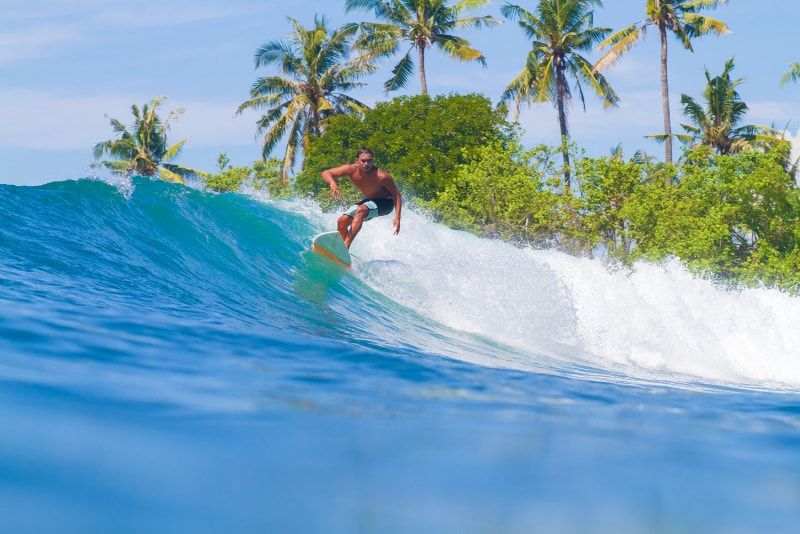 Bellow is everything you need to know about surf lessons, one of the most emblematic outdoor activities in Bali.
What are the best surf lessons in Bali?
Surf lessons in Bali range from 2-hour group lessons to comprehensive multi-day surf retreats and everything in between.
Beginner surf lessons
The best choices for first-time surfers are beginner surf lessons along the main tourist beaches in Southern Bali: Kuta, Legian, Seminyak, Double Six and Canggu.
These introductory lessons are perfect for those less confident, as they provide all the necessary equipment as well as experienced instructors and stay around the gentle waves to help you get your feet wet in the world of surfing.
Advanced surf lessons
For those looking to take their skills to the next level, there are a number of advanced surf lessons offered throughout Bali. These typically involve private or small group lessons with experienced guides.
The focus of these lessons is on improving your technique and allowing you to tackle more challenging waves, so they are perfect for intermediate surfers looking to take their skills to the next level.
Private surf lessons
If you prefer a more personal and immersive surf experience, you can also opt for a private surf lesson in Bali. With your own friendly, safety-trained teacher, you will have all the time, guidance and attention you need to master that perfect wave.
Surfing day trips to nearby islands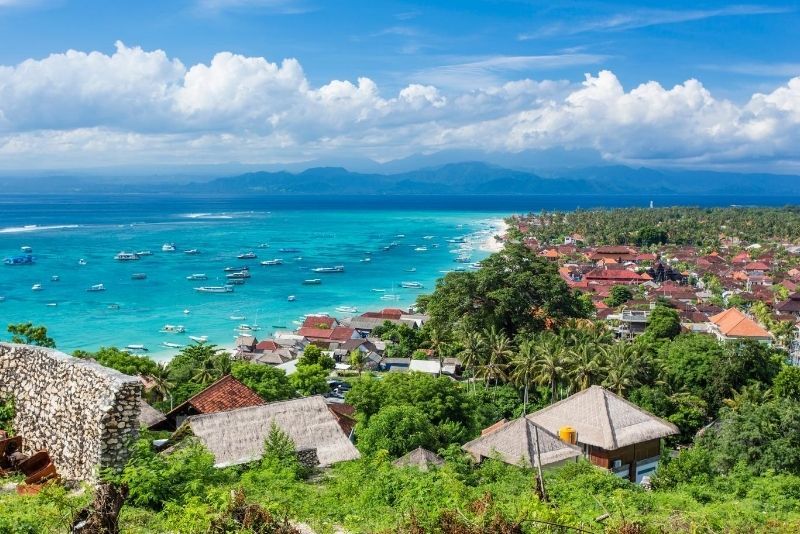 You can also choose one of the day trip surfing tours to nearby islands like Nusa Lembongan. These surf tours provide the opportunity to see a different side of Bali, away from the main tourist beaches.
Night surfing tours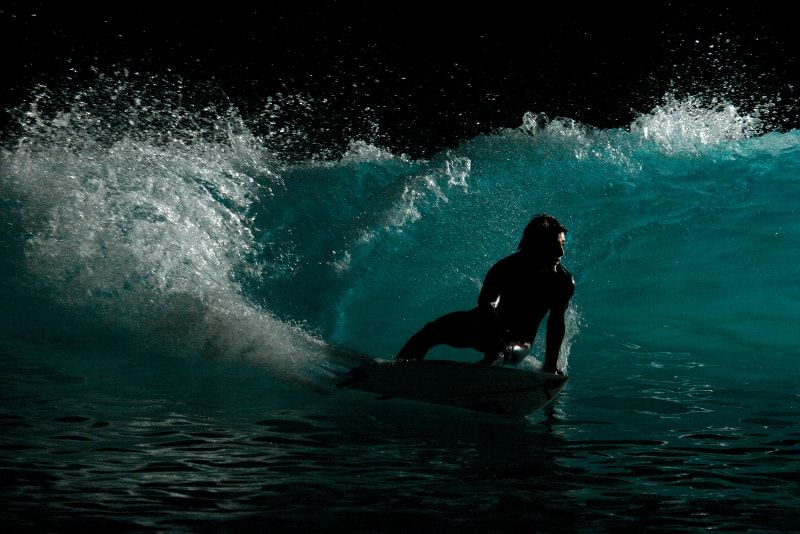 For an experience unlike any other, the night surfing tours in Bali are an adventure you won't want to miss. These special tours take place under the light of the full moon and let you ride the waves all night long as you experience a different side of Bali's stunning beaches.
Multi-day surf retreat in Bali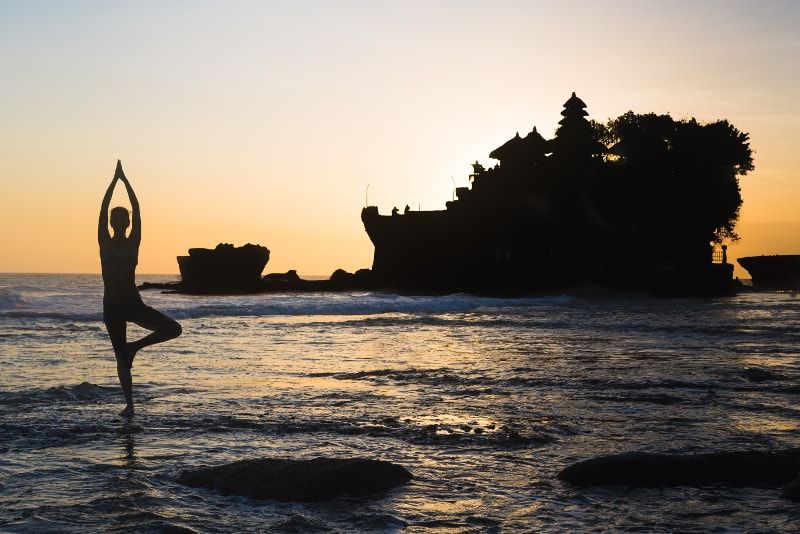 If time and budget aren't constrictive you can sign up for a multi-day surf retreat in Bali. These all-inclusive packages typically include daily surf lessons and coaching, as well as accommodation and meals so you have everything you need to fully focus on improving your skills out on the waves.
As a bonus, many multi-day tours in Bali also feature yoga classes and other fun activities to help you relax and recharge in between surfing sessions.
How much do surf lessons tours in Bali cost?
The price of Bali surf lessons start at US$10 per person. Prices vary depending on a number of factors, including the length and type of lesson, whether or not transport is included, as well as your choice of destination and tour operator.
Beginner small group surf lessons in Bali: US$10 to $US60 per person.
Beginner private surf lessons in Bali: US$20 to US$100 per participant.
Advanced surf lessons in Bali: around $250 to $300 per adult (13+) for five 2-hour sessions.
Day trip surfing tours to nearby islands: between US$120 and US$140 per person.
Night surfing tours in Bali: about US$30 per participant.
3-day surf and yoga retreat in Nusa Lembongan: between US$180 and US$370 per adult (18+) depending on the number of days.
What is included?
The price of Bali surf lessons typically includes all necessary equipment, such as boards and rash guards. The price also covers the instructor fee. Wetsuits are often available but not required due to the warm water temperature.
Some packages may also include transport to and from the beach or surfing destination, as well as snacks and meals after your time on the water.
More comprehensive Bali surf lesson tours might include accommodation, inter-island transport and additional activities like yoga or other fitness classes. Before you book check exactly what's included in the price of your surf lesson.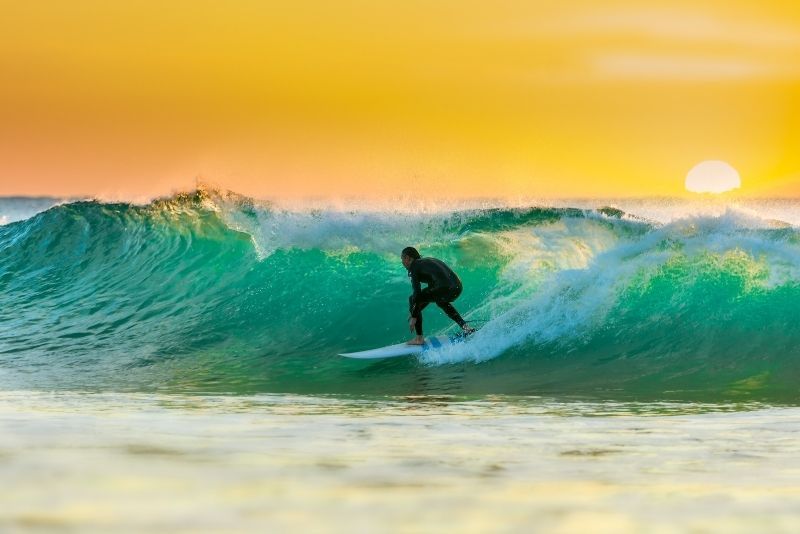 Where does it start?
The majority of surf lessons take place along the main tourist south coast area, from the popular beaches of Kuta and Legian to the quieter spots in Canggu and Uluwatu. However, there are also surf lessons available at some of the smaller islands around Bali, like Nusa Lembongan and Nusa Penida too.
Some tours will offer hotel pickup while others require you to meet at a specific beach location, so it's wise to double-check before you book.
How long does it last?
Surfing is much more tiring than it looks, so most beginner Bali surfing lessons will only last around 2 hours. This gives time for an introductory briefing and plenty of time for you to practice.
For more advanced surfers, there are much longer retreats available that last between 1 and 3 days, giving you the opportunity to improve your skills through multiple sessions in a short period of time.
When is the best time for a surf lesson in Bali?
Generally speaking, the best time of year to surf in Bali is between April and October, as this is when you can expect calm seas and clear waters. However, it's also possible to find excellent waves during the rest of the year too, so don't let a bit of rain or choppy water put you off trying out surfing in Bali.
As for the recommended time of day, early morning or late afternoon are best due to less intense sun and fewer people in the water.
Are there any combo available with surf lessons tours in Bali?
Multi-day surfing and yoga retreats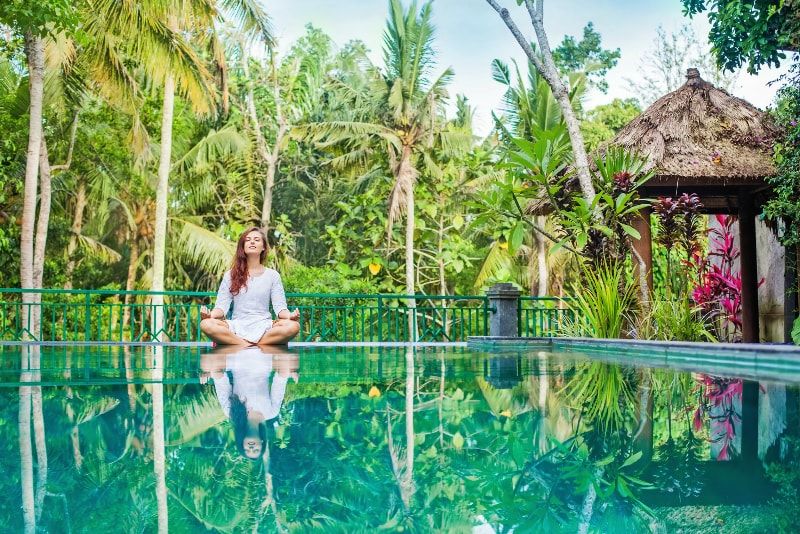 These comprehensive wellness experiences are popular options for those looking to combine their love of surfing with some relaxation and mindfulness. These retreats typically include several surf lessons, yoga classes, and other activities like meditation or beach walks.
7-day Bali Soft Adventure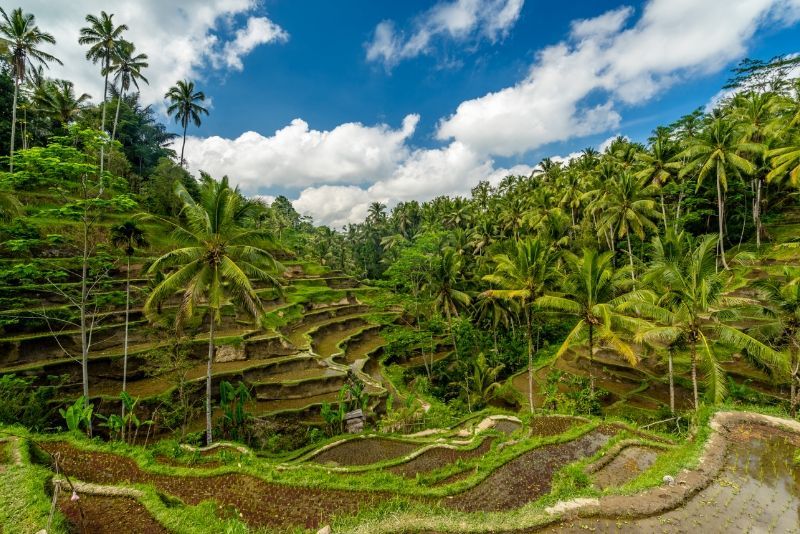 Checking off all of the main attractions on one island, this tour includes activities like mountain biking, white water rafting, traditional mud fighting, surfing lessons and leisure time in destinations like Ubud and Kuta.
If you're the kind of traveler who prefers to have all of the organization taken care of then this is the perfect option for you. If you are embarking on a private tour you can also customize your itinerary to feature the activities and destinations that are most important to you.
Is it safe to take a surf lesson in Bali?
Yes, Bali is a very safe destination for tourists, and you will find that the surf instructors are well-trained and experienced. They understand the importance of safety and will be able to give you all of the guidance and support you need to have an enjoyable surfing experience.
Are children allowed on a surf lesson tour in Bali?
Each tour operator will have different rules and restrictions for children, so be sure to check with your chosen tour provider before booking. However, in general, it is recommended that children are at least 12 years old before they start surfing and that they have some previous experience in the water and are skillful swimmers.
What happens in case of bad weather?
In the event of bad weather, your surf instructor will assess the conditions and may choose to delay or cancel your lesson. If this happens, you will have the choice of rescheduling or receiving a full refund. Either way, you can be sure that your safety is the top priority.
Travel tips
Wear sunscreen, even if the weather is cloudy. The Bali sun can be intense, especially when you're spending lots of time on the water.
Bring plenty of bottled water and snacks to keep you hydrated and energized throughout your surfing tour in Bali.
Bring a lock for your bag or leave your valuables at your accommodation. Not every surfing lesson company has lockers.
Don't forget your swimsuit and a towel!