Get out of the touristic hustle and bustle of Bali and live like a local for a day by participating in a Penglipuran Village day trip.
Penglipuran Village is a traditional Balinese village that has preserved its culture, customs and architecture. Visiting the village is like stepping back in time, giving you an idea of what most of Bali must have been like 100 years ago.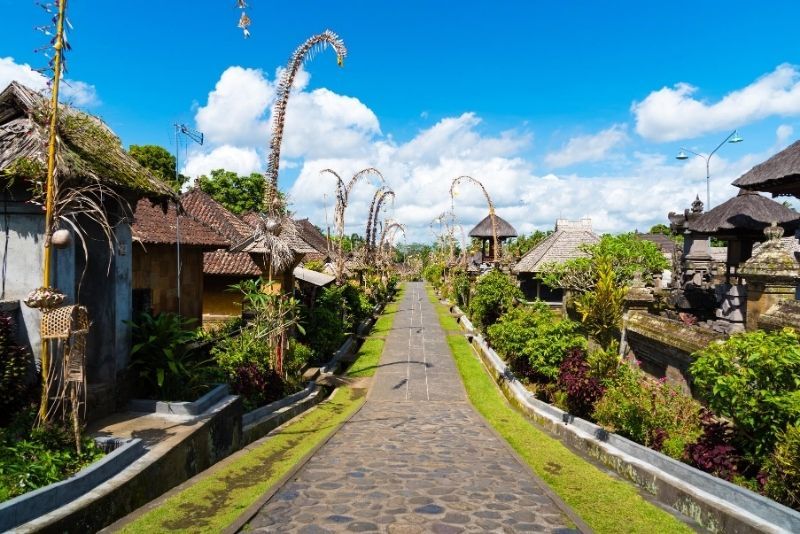 If you are interested in visiting the Penglipuran Village, one of the most popular destinations for day tours in Bali, you will find all the information you need bellow.
How to get to Penglipuran Village from Bali?
Penglipuran Village is located in Kubu, in the Bangli Regency. The village sits on a plateau at roughly 700 meters above sea level— resulting in crisp, cool air temperatures throughout the year.
The traditional village is around 50 kilometers away from popular tourist destinations such as Kuta and Seminyak.
From Bali to Penglipuran Village by car or scooter
As there is no public transport to Penglipuran Village, renting a car or a scooter is a popular way to get to the village. There are many affordable vehicle rental services all over the island.
No matter which area in Bali you're leaving from, Penglipuran Village is simple and easy to find. Travel time to Penglipuran Village from Seminyak is approximately 1.5 hours.
Guided tour to Penglipuran Village from Bali
A guided tour to Penglipuran Village is one of the most convenient ways to get to and from the village. Most guided tours provide pickup and drop-off services and you'll also get the opportunity to learn more about the cultures and traditions of the area. Guided tours usually last around 5 hours including travel time.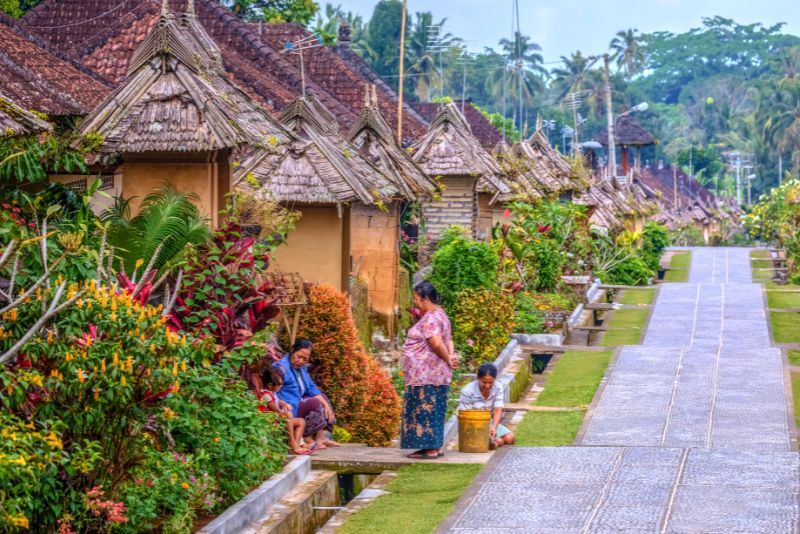 How much does the entrance ticket to Penglipuran cost?
All visitors entering Penglipuran Village need to pay an entrance fee that grants them access to the village for the day. Entrance fees are as follows:
Adults: IDR50,000 (US$3)
Children: IDR30,000 (US$2)
What is the typical itinerary?
Most tours to Penglipuran Village offer a hotel pickup service from your accommodation in Bali. You'll meet your guide and make your way to the traditional village in an air-conditioned vehicle, enjoying the scenery along the way.
Once at the village, your guide will show you around, giving you insight into the village's customs and traditions. You'll get to meet a local Balinese family and see inside their home, along with the opportunity to ask any questions you may have about their way of life.
Before you head back to your hotel, you'll enjoy a traditional Balinese lunch and walk through the nearby bamboo forest.
While some tours focus entirely on Penglipuran Village, most tours make stops at other nearby attractions such as Tirta Empul, Besakih Temple, Batur Volcano and others.
What kinds of tours are available?
As Penglipuran Village is such a popular and fascinating destination, there are many different types of day trips to the village, including guided tours, private tours, and tours that include other destinations.
Guided tours to Penglipuran Village from Bali
Joining a guided, group tour to Pengligan Village is a convenient and affordable way to experience the village. Most of these tours leave from the Ubud area, and you'll be taken to the village in an air-conditioned vehicle along with the other tour participants.
Private tour to Pengligan Village from Bali
Booking a private tour to Penglgian ensures that it is only you and your group on the tour. In addition to a hotel pickup and drop-off service, you'll also be able to customize your itinerary and have control over what time you leave, etc.
Day trip to Penglipuran Village plus Besakih Temple from Bali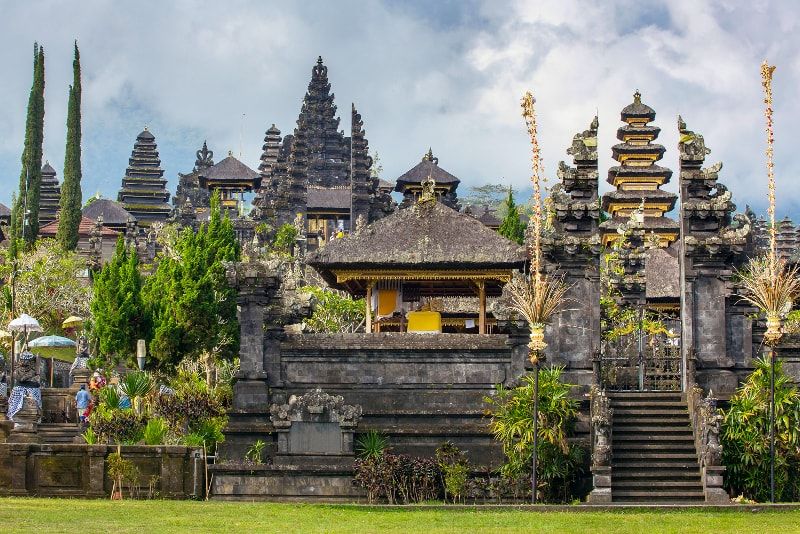 Penglipuran Village is not far from Besakih Temple and many day trips to Penglipuran Village include it in their itineraries. The temple is one of the most iconic Hindu temples on the island and is worth seeing.
Day tour to Penglipuran Village plus Tirta Empul and Tukad Cepung Waterfall from Bali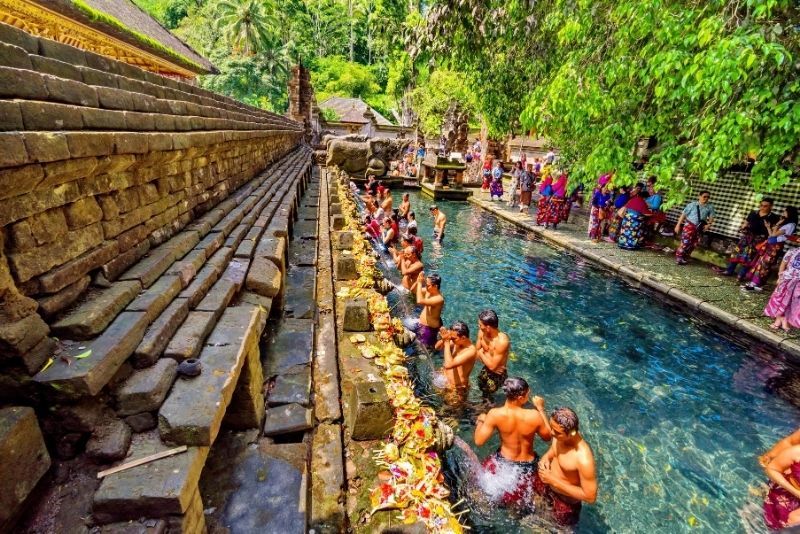 Make the most of your day trip to Penglipuran Village by choosing a tour that also includes Tirta Empul's holy water temple and the Tukad Cepung Waterfall in its itinerary. At the end of this tour, you would have experienced three iconic Bali attractions and gained valuable insight into the island's culture.
How much does a tour to Penglipuran Village from Bali cost?
Guided tours to Penglipuran Village are generally the most affordable if you are traveling alone, and typically cost between US$40 and US$50 per person.
Private tours usually cost around US$100 for your group, but group sizes are often limited to two or three people
A private tour to Penglipuran Village and Besakih Temple costs around US$60 per person, but the price may fluctuate depending on the size of your group.
Tours that include Penglipuran Village, Tirta Empul and Tukad Cepung Waterfall cost US$100 per group of two people for the full-day excursion.
What will you see and do on a Penglipuran Village day trip from Bali?
Penglipuran Village is a traditional Balinese village that has preserved its customs and cultures over the years, and there is so much to see and do within the village.
The architecture of the village is one of the most intriguing aspects. Each home looks very similar to the one next to it, and traditional Balinese features have been used throughout. Upon entering the home of a Penglipuran resident, you'll see simple and practical furnishings as well as wood-fire hearths.
At the end of the stone road that runs through the small village, you'll come across the village temple, known as Pura Desa. This temple holds great cultural significance and is very much the focal point of the village.
Surrounding the village are bamboo forests that you can walk through and enjoy the peace and tranquility that they provide.
Many of the traditional homes have been turned into little shops where you can purchase food, drinks and handmade souvenirs.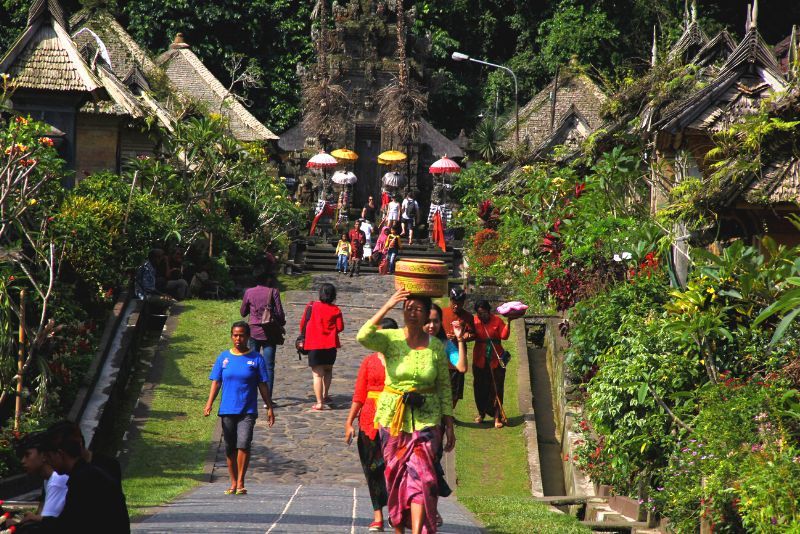 What are the opening times?
Penglipuran Village is open to the public every day from 8 AM to 5 PM.
When is the best time to visit Penglipuran Village?
The best time to partake in any sort of tour in Bali is during the island's dry season (April to October) when you can expect warm, dry weather.
Many people opt for early morning tours of Penglipuran Village so that they can experience the traditional village before it gets too busy.
Travel tips
It is important to dress respectfully when visiting Penglipuran Village. Ensure that your legs and shoulders are covered.
Wear comfortable shoes as you may do a fair amount of walking during your day trip.
Bring along some extra cash for any personal expenses or purchasing souvenirs.
Book your Penglipuran Village day trip in advance to avoid disappointment.