Explore Bali in a natural and fun way like horseback riding. For a truly memorable way to experience a number of beaches and other locations, have a look at some of the exciting horse riding tours in Bali, many of which are suitable for the whole family.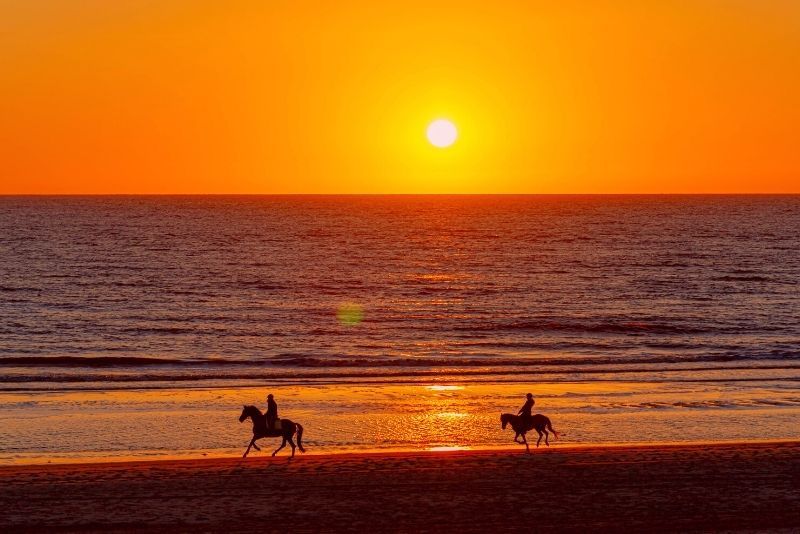 Here's all you need to know about horse riding, one of the most fun outdoor activities in Bali.
What are the best horseback riding tours in Bali?
Horseback riding on Pig Stone Beach and Bali's rice fields
Ride through the lush green rice fields to get a sense of Bali's traditions and culture. You will then head to Pig Stone Beach where you can take in the sea and majestic sights, as you finish your ride.
Horseback riding on Black Sand Beach
This trip lasts around 5 hours and will take you from one black sand beach to another. You can witness the sunrise or sunset, enjoy the peace and tranquillity, and pass through several villages along the way.
Full-day Bali horse riding adventure and tour to Tanah Lot Temple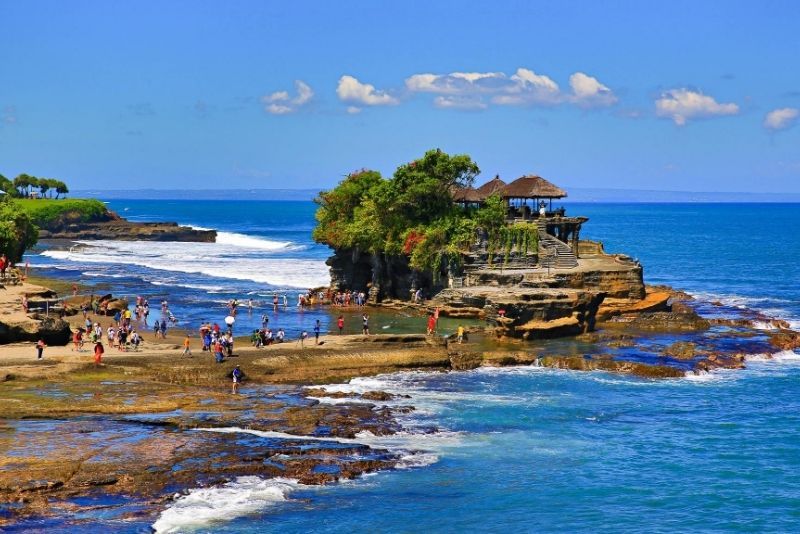 If you love horseback riding and want to see as much as you can of the area, then this is the right choice for you. Head out first thing in the morning for an amazing ride in Saba Bay. Take in the beautiful beaches and then enjoy many of Bali's sights, including Taman Ayun Temple, Tanah Lot Temple and Jalan Raya Alas Kedaton (Monkey Forest).
How much does it cost?
For horse riding on the Beach and in the rice fields, expect to pay US$60 per person.
For horseback riding across Black Sand Beach, the cost is around US$60 per person.
For a full-day Bali horse riding adventure and exploring tour to Tanah Lot Temple, expect to pay around US$130 per person.
What is included?
Every horseback riding tour includes equipment rental, instruction, an experienced supervisor, and the horse ride itself.
Some tours offer photo packages plus pickup and drop-off at your hotel.
Where does it start?
Many horseback riding tours provide hotel pickup to the riding school. Some specify that two riders or more must be in your group for the free pickup to be included, so check before you book.
Others have meeting points at specific beaches, so it is important to know about your individual tour.
How long does it last?
Several of the available horseback riding tours are set at around 1.5 hours, giving you time for a nice ride with no prior experience needed.
More expensive tours last up to 5 hours and visit more beaches. There are also full-day riding experiences that last around 8 hours, including tourist stops.
When is the best time for a horseback riding tour in Bali?
Both sunrise and sunset are fantastic options for going on a horseback riding tour in Bali. If you can, take a tour near the start of your trip, as you may visit beaches or pass through villages that you'd like to visit again.
Are there any combo available?
If you are interested in taking a horseback riding tour in Bali as a part of a full day of activities, there are some incredible combo options available. Horseback riding paired with an ATV adventure is the popular choice, but there are many others to suit all preferences.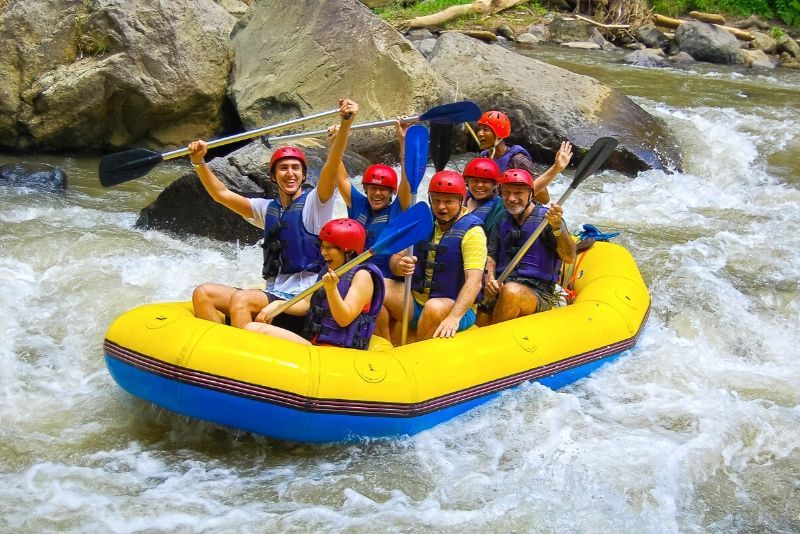 Is it safe to take a horseback riding tour in Bali?
All of the tours have experienced guides and provide the proper equipment to help ensure your safety as you head out on your tour.
These tours are not suitable for pregnant women, people with pre-existing heart conditions, young children and individuals weighing over 90 kilograms.
Travel tips
Dress correctly according to the tour's list of what you should and shouldn't wear. Avoid skirts, heels and open-toed shoes.
Bring your camera. While trying to use your own camera might be dangerous for inexperienced riders, guides are available to snap a shot for you!