As one of Bali's cultural treasures, Taman Ayun Temple receives thousands of visitors each year. In 2012, the temple was officially listed as a cultural world heritage site by UNESCO because of its cultural significance.
The name "Taman Ayun" directly translates to "beautiful garden", and this is a very fitting name as the temple grounds boast manicured lawns and a diverse array of plants and flowers.
Built in 1634, Taman Ayun Temple is nearly 400 years old. Over the years, the temple has undergone many restorations to keep it as close to its original design as possible.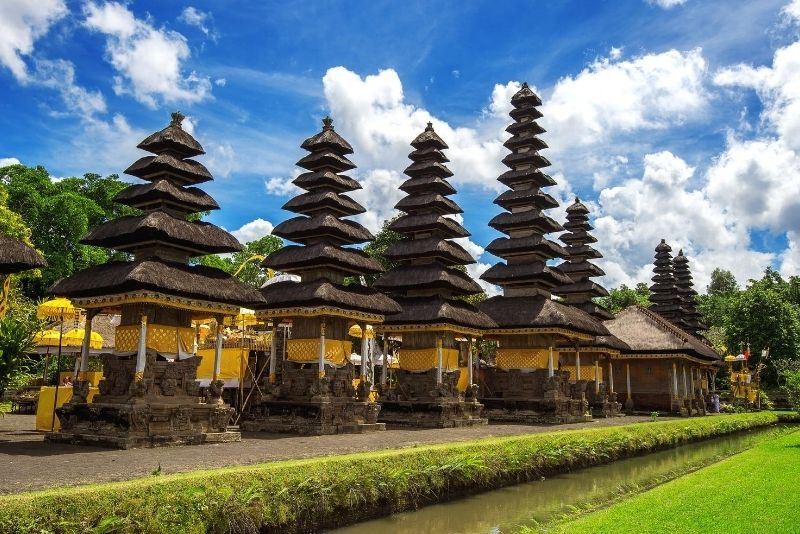 Here's all the information you need about Taman Ayun Temple tickets, one of the most unique attractions in Bali.
How much do Taman Ayun Temple tickets cost?
To gain access to Taman Ayun Temple for the day, you'll need to purchase an entrance ticket from the ticket office just outside the temple gates. Admission costs are as follows:
Foreign adults: IDR30,000 (US$2)
Indonesian citizens: IDR15,000 (US$1)
The entrance ticket cost includes admission to the temple for the day and a sarong, which can be returned to the ticket office at the end of your visit.
There are also parking costs involved if you want to park at the temple grounds. Parking for a motorcycle at the temple costs IDR2,000 (US$0.1) and parking for a car costs IDR5,000 (US$0.3) per vehicle.
Should you book tickets in advance?
There is no need to book your Taman Ayun Temple tickets in advance as tickets can be bought on the day of your visit. However, if you are interested in booking a Taman Ayun Temple tour, you should book as early as possible to avoid disappointment.
What are the best Taman Ayun Temple tours?
Guided tours to Taman Ayun Temple
Guided tours to Taman Ayun provide an affordable and convenient way to explore the temple and learn more about its history. Join a group tour with other tourists as you make your way to Taman Ayun Temple with your professional guide, who'll be able to answer any questions you may have.
Private tours to Taman Ayun Temple
If you want to make the most of your time at Taman Ayun Temple, then a private tour is the ideal choice. You'll get to customize your itinerary, have control over times and enjoy a hotel pickup and drop-off service. Explore the incredible temple grounds with just your guide and your group.
Sunset tours to Taman Ayun and Tanah Lot Temple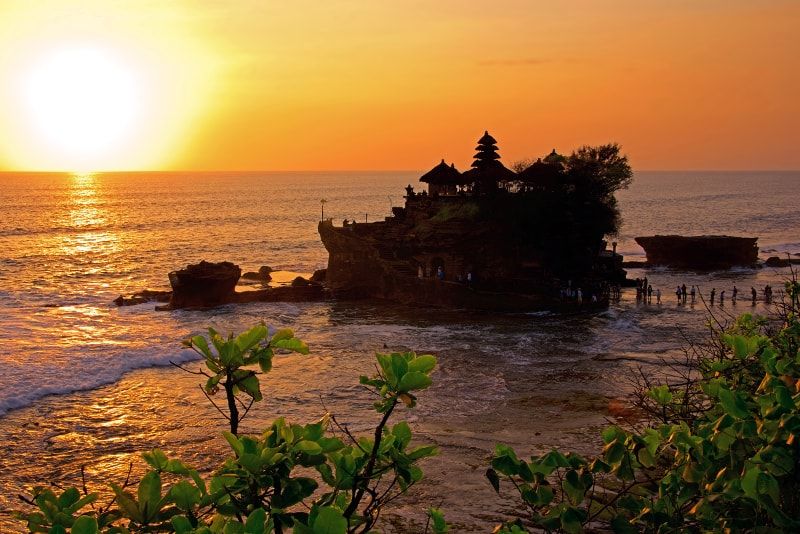 Taman Ayun Temple looks magnificent in the evening, and sunset tours of the temple are very popular. Most times, these tours also visit Tanah Lot— another iconic temple in Bali. Sunset tours provide many incredible photo opportunities and offer slightly cooler temperatures than you'd experience during a day tour.
Are there any combined tickets or tours including Taman Ayun Temple and other attractions?
Most tours to Taman Ayun Temple also include stops at other popular tourist attractions. Make the most of your time in Bali by choosing a combined tour.
Taman Ayun Temple and Tanah Lot tour: Taman Ayun and Tanah Lot are two of Bali's most iconic temples, both offering a rich cultural experience and stunning views.
Taman Ayun, Ulun Danu, and Tanah Lot tour: visit three incredible temples in just one day with a knowledgeable guide leading the way.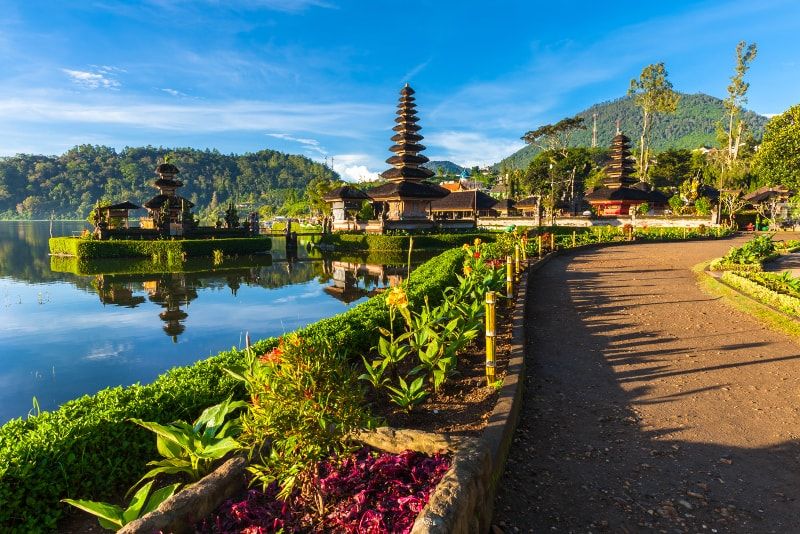 Monkey Forest, Tanah Lot and Taman Ayun Temple tour: see two of Bali's famous temples (Tanah Lot and Taman Ayun), as well as Ubud Monkey Forest.
Taman Ayun and dolphin watching tour: spend the morning in a dolphin watching tour off the coast of Lovina Beach before making your way to Taman Ayun Temple.
What will you see inside the Taman Ayun Temple?
The Taman Ayun Temple complex is made up of a large outer courtyard, as well as three inner courtyards. The innermost courtyard is considered to be the most sacred and holds the most meaning for local worshippers.
The outer courtyard is called Jaba and is built around the outside of the temple's pond, which is filled with lotus flowers. A bridge connects Jaba to the first inner courtyard's entrance, where you'll find a pair of giant statues.
Throughout the temple grounds, you'll see statues, well-maintained gardens and incredible, ancient architecture. One of the most interesting features is the fountain monument, located in one of the courtyards, which depicts the nine cardinal points.
There is a large, spacious area called a 'wantilan' that is used for specific ceremonies and cockfighting, which plays an integral role in Balinese culture. A circular building is located on the temple's southwestern side, and this is a place that has been specifically designed for visitors to rest and simply enjoy the beauty of the temple.
Many areas of the temple complex are decorated with reliefs that depict various gods, as well as imagery of Mount Mahameru in a sea of milk. As the temple has been carefully restored, the entire complex is in very good condition considering that it is nearly 400 years old.
How to get there?
Taman Ayun Temple is located in Mengwi, in the Badung Regency— just 30 kilometers north of Bali's International Airport. It takes roughly 1 hour to reach Taman Ayun from Kuta and the surrounding areas.
There is no public transport to Taman Ayun Temple so it is best to reach the temple by renting a car or scooter, or by joining a guided tour.
When is the best time to visit it?
Taman Ayun Temple is open every day from 8 AM to 6 PM. The temple can get quite busy, so if you want to avoid the crowds try to visit as the temple opens.
Bali's dry season is between April and October, and this is the best time to visit any type of Bali attraction because of the warm, dry weather.
Which other attractions can be visited in Bali?
Travel tips
Remember to dress respectfully when visiting the temple, by covering your legs and shoulders.
Book your Taman Ayun Temple tour in advance to guarantee your spot.
Wear comfortable shoes for walking around the temple grounds.
Bring your camera to make use of all the incredible photo opportunities.