Get away from the hustle and bustle of Bali's more touristic areas and enjoy the peaceful atmosphere of the countryside on a Jatiluwih rice terraces tour.
Jatiluwih is home to Bali's largest rice terraces, which span over 23 kilometers. The area is also the only place in the world that has three rice harvests each year.
Enjoy stunning views of undulating rice terraces and the surrounding mountainous areas, all while learning about the traditional irrigation systems of Balinese farmers.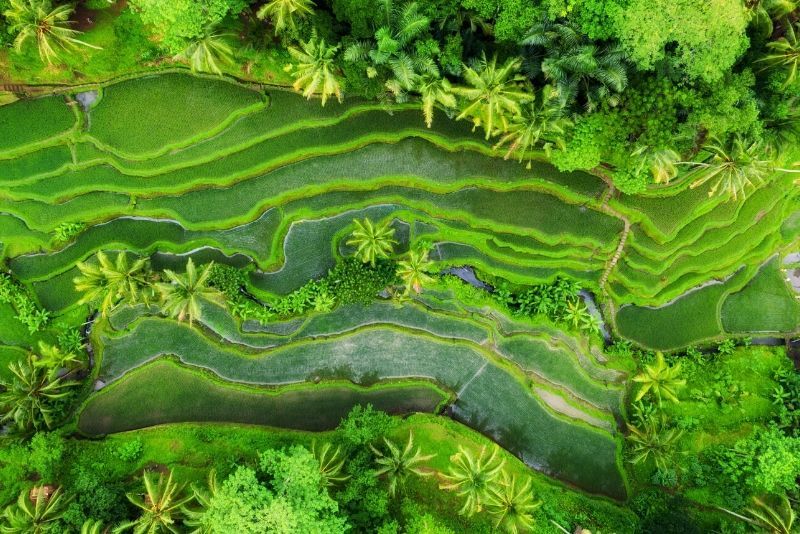 Below you'll find all the information you need to prepare for your Jatiluwih rice terraces trip, one of the most fascinating destinations for day trips from Bali.
Where are Jatiluwih rice terraces located?
The Jatiluwih rice terraces are located near Gunung Batukaru, which is roughly in the center of Bali, and found within the Penebel district of the Tabanan regency.
The area of Jatiluwih is around 700 meters above sea level and is made up of a handful of small farming communities.
You can get to Jatiluwih by taking a tour, hiring a driver or driving yourself. The trip to Jatiluwih rice terraces from areas like Kuta and Denpasar takes roughly 2 hours.
What are the best things to do in Jatiluwih rice terraces?
Rice field trekking
The most popular touristic activity in Jatiluwih is rice field trekking. Conveniently, there are five signposted hikes along the rice terraces. Each hiking route is marked with signposts in a different color.
Routes are between 2 kilometers and 7 kilometers in length. Trekking through the rice terraces allows you to experience incredible views and enjoy the fresh mountain air.
Yeh Ho Waterfall
Yeh Ho Waterfall is a short and easy walk from the Jatiluwih rice terraces. The waterfall provides a natural refuge, with cool and refreshing water, and the ideal place to visit after a long day of hiking.
Local restaurants
After a day of trekking through the rice terraces, you'll definitely build up an appetite. Luckily, there are a number of fantastic local restaurants for you to try.
Some of Jatiluwih's most popular local restaurants include Billy's Terrace Cafe, J Terrace Restaurant and Gong Jatiluwih Restaurant and Lounge.
All of the abovementioned restaurants offer incredible views of the rice terraces.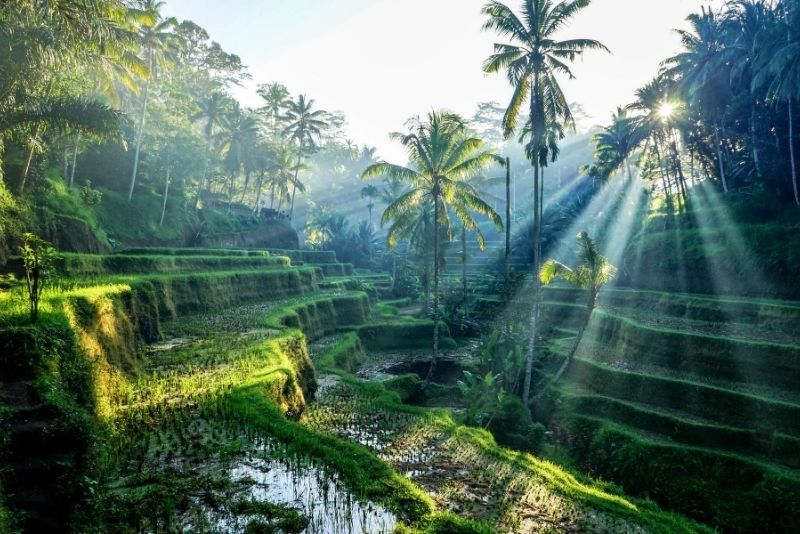 What are the best tours to visit Jatiluwih rice terraces?
Electric bike tour of Jatiluwih rice terraces
An electric bike tour of Jatiluwih is one of the best ways to experience this fascinating area. Throughout the tour, you'll be provided with interesting information about the rice terraces and surrounding areas.
Your friendly guides will answer any questions you may have as you cycle through the picturesque rice terraces of Jatiluwih.
Jatiluwih rice terraces off-the-beaten-path trek
Get off the beaten path and discover everything that Jatiluwih rice terraces have to offer with a trek through the famous rice fields.
Your guide will take you to the most scenic parts of Jatiluwih rice terraces and once you are done with your trek you'll enjoy a traditional Balinese lunch.
Jatiluwih rice terraces jeep tour
Explore Jatiluwih rice terraces and surrounding areas in a jeep tour— ideal for exploring Bali's hidden gems.
After exploring Jatiluwih's rice paddies and terraces, you'll enjoy lunch at a traditional Balinese restaurant that offers magnificent views over the rice terraces.
This tour also makes a stop at Batukaru temple.
Outdoor Jatiluwih rice terraces adventure tour
Enjoy an action-packed tour of Jatiluwih rice terraces with this outdoor adventure tour. The tour starts with a ride in a convertible VW Safari, driven by your local guide.
You'll see stunning, panoramic views of the rice terraces as you make your way toward the river. Once at the river, you'll get to relax on a rubber boat and have the opportunity to take amazing photographs.
What are the prices of Jatiluwih rice terraces tours?
Electric bike tours of Jatiluwih rice terraces cost US$20 per person for 1-hour tours and around US$70 per person for 2-hour tours.
The Jeep tour of Jatiluwih rice terraces costs US$100 per person. This tour lasts 8 hours and includes a hotel pickup and lunch. The adventure tour of Jatiluwih rice terraces also costs around US$100 per person and also includes lunch and a hotel pickup service.
A Jatiluwih trekking tour with lunch costs around US$25 per person and lasts 2.5 hours.
For customized, private tours of Jatiluwih rice terraces, you can expect to pay around US$100 per person.
Where do Jatiluwih rice terraces tours start?
The majority of Jatilwuh rice terraces tours include a hotel pickup. Tours that don't include a hotel pickup service generally begin at central meeting points in Jatiluwih, such as Warung Krishna and Green Bikes Bali.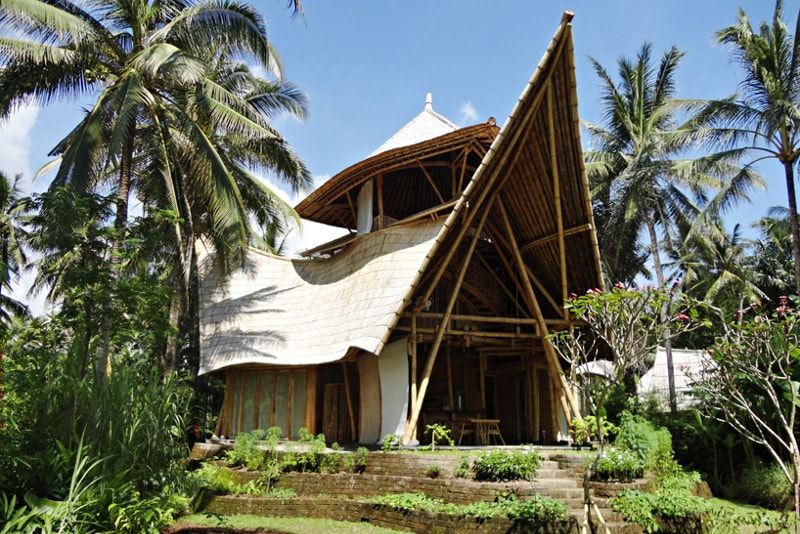 When is the best time to visit Jatiluwih rice terraces?
The ideal time to visit Jatiluwih rice terraces is between February and April. During these months the rice plants are tall and green.
Harvesting generally takes place in June and July, so if you'd like to experience the local farmers in action it would be best to visit the rice terraces during these months.
Travel tips
Book your Jatiluwih rice terraces trip ahead of time to avoid disappointment.
Bring along a hat, sunscreen and sunglasses to protect yourself from the sun.
You can tip your tour guide if you had a great experience on your tour.
Wear comfortable clothes and shoes for trekking through the rice terraces.