Get off the beaten track and explore the road less traveled with a jeep tour in Bali. From classic, vintage Jeeps to modern, custom-built Jeeps — these reliable, 4WD vehicles allow you to see the island from a different perspective.
Bali is an island with an incredibly diverse landscape, offering dense jungles, volcanic mountains and everything in between. There are picturesque views around every corner, so don't forget your camera.
Enjoy the thrill of being driven around the island by a professional driver, all while gaining insight into Bali's rich culture and history.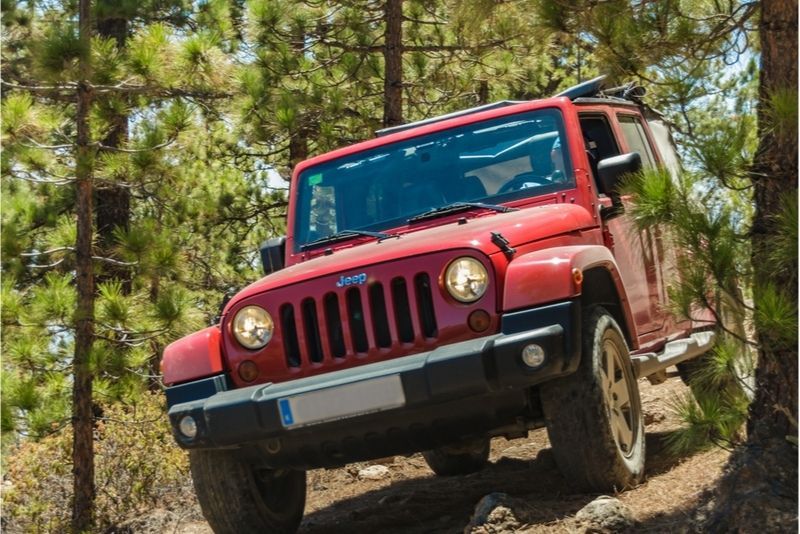 Here's all you need to know about jeep tours, one of the most exciting outdoor activities in Bali.
What are the best jeep tours in Bali?
4WD adventure jeep tour in Bali
A 4WD adventure Jeep tour in Bali gives you the opportunity to explore various aspects of the island in just one day.
First, you'll get whisked away from your accommodation in a 4WD safari roof Jeep. As you make your way through Teguljadi and other rural areas, you'll enjoy views of rice paddies and plantations, and see local farmers tending to their fields.
Next, you and your group will walk through the rice paddies at Jatiluwih before ending your trip with a traditional Balinese lunch overlooking Lake Bratan.
Bali countryside vintage jeep tour
Get out of Bali's hustle and bustle and immerse yourself in the tranquility of the countryside with a vintage Jeep tour.
Some of the places you'll visit on this tour include Tanah Lot Temple, Pejaten Village, Riang Darma Village and a local Balinese home, where you'll enjoy a traditional lunch. Your tour guide will provide insight into Bali's culture, heritage and local way of life.
Sunrise jeep tour in Bali
Witness incredible sunrise views with a choice between two viewpoints, Mount Batur or the caldera. This is one of the most popular types of Jeep tours in Bali as the views from the active volcano are truly picturesque.
After sunrise, you'll continue with the tour and explore the surrounding area with your professional local guide before heading back to your hotel.
Mount Batur private jeep volcano safari tour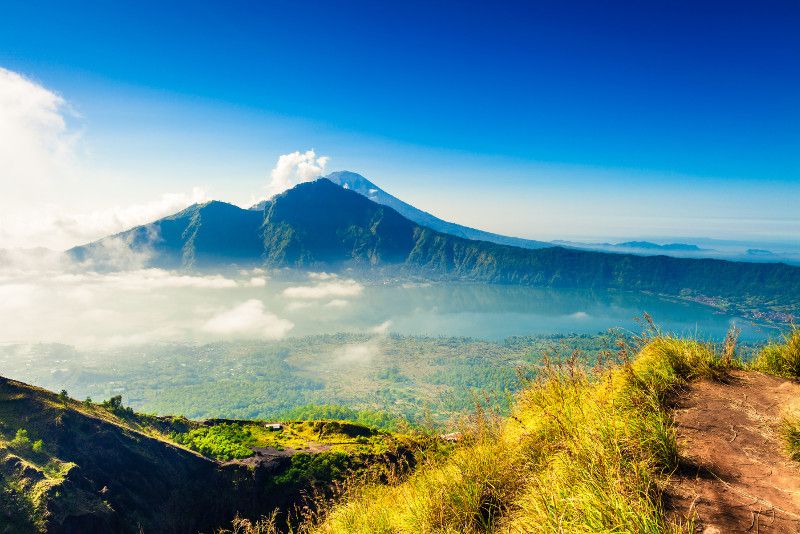 Want to visit Mount Batur in style? Get picked up from your Bali accommodation in a classic VW Jeep and make your way to Mount Batur with your tour guide.
During your Jeep tour, you'll get to see an active volcano, rice paddies, coffee plantations, temples and local villages. Towards the end of your tour, your guide will drive you to a natural hot spring where you'll have the option of taking a relaxing soak before heading back to your hotel.
Which places are visited on a jeep tour in Bali?
Bali is a large and diverse Indonesian island, and each Jeep tour's itinerary differs greatly in terms of what you'll see and do. However, most tours go through the countryside where you'll see rice paddies and coffee plantations aplenty.
Most tours make an effort to go on roads that would be inaccessible with a 2WD vehicle or scooter. This way, you get to enjoy exclusive views of the island. Most jeep tours will also stop at one of the island's iconic temples, and Mount Batur is another popular destination.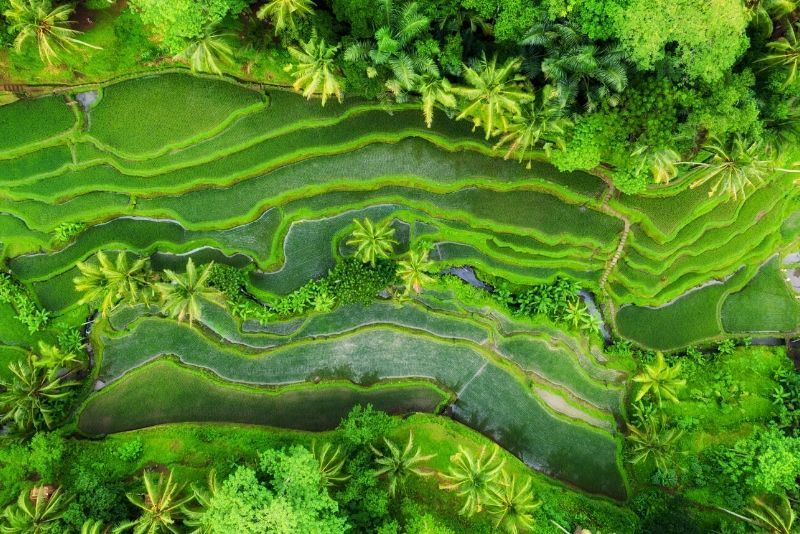 How much does it cost?
Most Jeep tours in Bali cost between US$50 and US$100 per person. The price will be dependent on how many people are on the tour, the length of the tour and the itinerary.
The sunrise Jeep tours are usually the most affordable as they are group tours and slightly shorter than other types of tours. Sunrise Jeep tours typically cost around US$50 per person.
Both the countryside Jeep tour and the volcano Jeep tour cost approximately US$60 per person, while the adventure Jeep tour costs around US$100 per person as it has a longer itinerary. This is also a private tour so you'll enjoy some control and customization over what you do during your tour.
There are also a few more affordable guided group tours available for roughly US$40 per person.
What is included?
Hotel pickup and drop-off service
VW 4WD Jeep
Licensed, experienced driver and tour guide
Lunch (some tours)
Petrol surcharge
All entrance fees
Where does it start?
The majority of Jeep tours in Bali offer a hotel pickup and drop-off service for your convenience. Certain tours may charge additional pickup fees should your accommodation be outside of the usual tourist spots.
How long does it last?
Jeep tours in Bali are typically full-day tours that last between 7 hours and 10 hours depending on what tour you choose. Most tours have action-packed itineraries and you'll get to see a significant amount of the island before the day is through.
When is the best time for a jeep tour in Bali?
Many people choose to take an early morning volcanic Jeep tour, so that they can enjoy the sunrise over Mount Batur. Other than that, most Jeep tours in Bali start at around 8 AM and last the entire day.
While most people prefer to participate in Bali tours during the dry season (April to October), the wet season (November to March) can be muddy and make for an exciting Jeep tour — so long as you don't mind getting a little wet.
Which other outdoor activities can be done in Bali?
Travel tips
Wear comfortable shoes and clothing as you may do some walking during your tour.
Protect yourself from the sun by wearing sunscreen, sunglasses and a hat.
Some Jeep tours in Bali are not suitable for children under 2 years old.
Bring along some extra cash to buy souvenirs and other personal expenses.