Blessed with dazzling marine life, tranquil waters and other-worldly sea caves, the sapphire blue waters in Bali are a scuba diver's paradise. Sign up for private scuba diving tours in Bali with highly-trained instructors for an experience that is truly once-in-a-lifetime.
Witness the USAT Liberty shipwreck of World War II in Tulamben Bay, interact with manta rays at Manta Point in Nusa Penida and marvel at the colorful reefs of Gili Islands.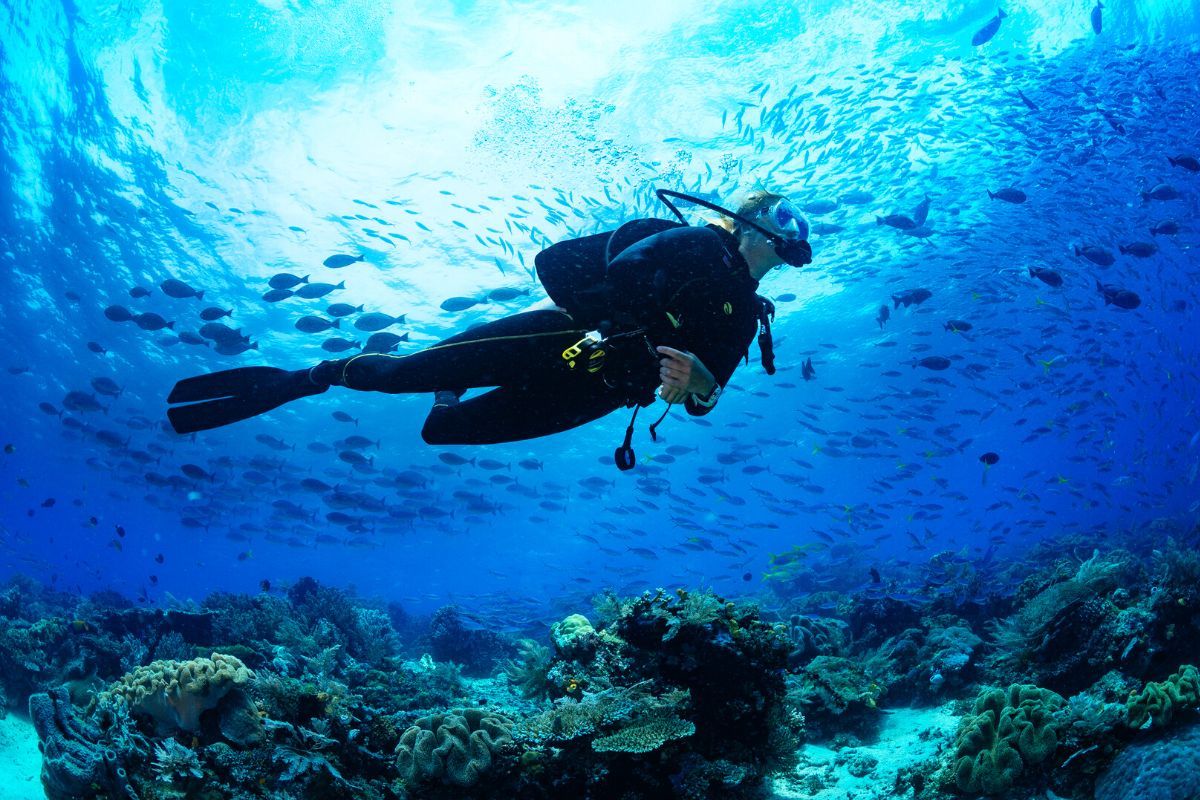 Here's all you need to know about scuba diving tours, one of the most fantastic outdoor activities in Bali.
What are the best scuba diving tours in Bali?
Tulamben Liberty Wreck scuba diving tour for beginners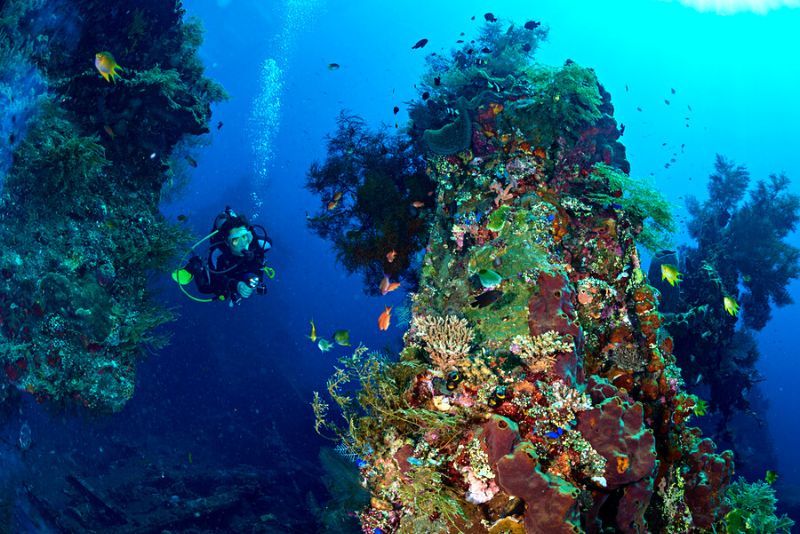 Ideal for first-timers, this tour allows you to practice in shallow waters with undivided attention from your very own dive master before you hit the open waters. It prioritizes safety and is the best way for untrained divers to gain confidence.
Take a plunge into the azure waters of Tulamben and experience two unforgettable dives. One is over breathtaking coral reefs, surrounded by brilliantly colorful  fish. The other is over the iconic USS Liberty Wreck, a US cargo ship torpedoed by Japanese forces during World War II.
Nusa Penida scuba diving tour with manta rays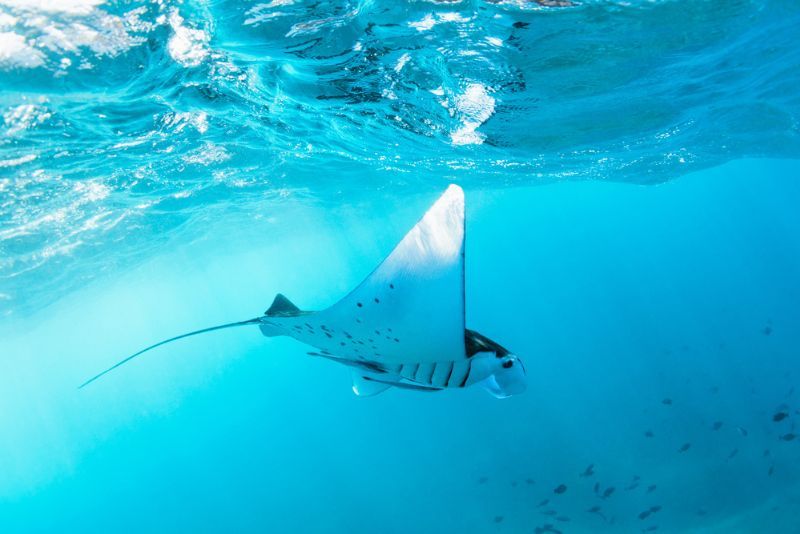 The waters of Nusa Penida are famous for shoals of manta rays and oceanic sunfish, also known as Mola mola — which are the largest bony fish in the world. This full-day tour offers an unforgettable glimpse into the lives of some of the most unique marine creatures you'll ever see.
Certified divers can feed the majestic rays and pose with them for pictures from a respectful distance. Your diving instructor will also help you learn about the local ecology for a richer experience overall.
Blue Lagoon scuba diving tour in Padang Bai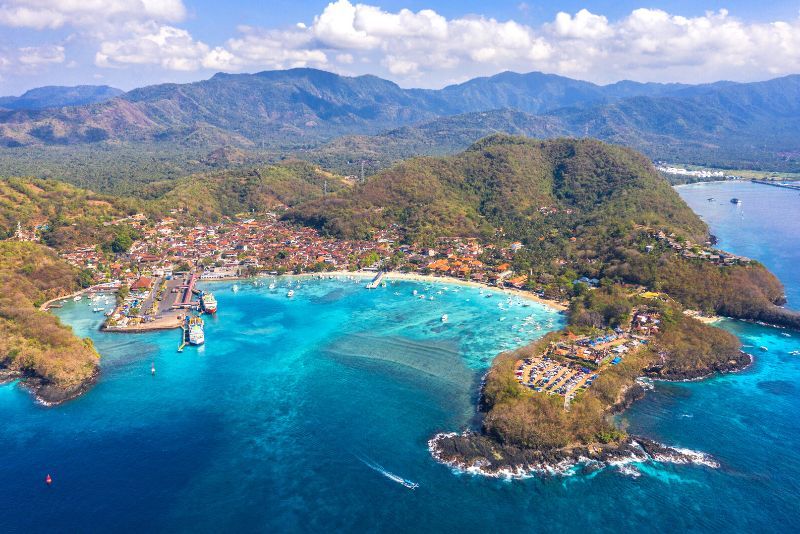 Make a trip to Padang Bai and set sail for Blue Lagoon on a traditional Balinese boat called jukung. Hailed as a submerged paradise for its stunning landscapes and crystal-clear waters, Blue Lagoon is a dream destination for divers from all over the world.
After a basic scuba diving training session, plunge into a world of beguiling marine life. Marvel at blue-spotted stingrays, scorpion fish, triggerfish, octopuses, clown fish and moray eels. Embark on a boat journey to Shark Point and encounter reef sharks and magnificent turtles.
PADI scuba diving course in Bali
If you're looking for a more intensive scuba education during your trip to Bali, sign up for Professional Association of Diving Instructors (PADI) diving courses with highly trained and experienced instructors. This usually lasts 3 days to complete the course and get a PADI certification.
Begin with practice in shallow waters and then move onto open waters with the PADI scuba diving course — one of the most popular courses in the world. Witness a dazzling ecosystem of marine fauna and obtain a diving certificate at the end of the course.
How much does it cost?
Tulamben Liberty Wreck scuba diving tours for beginners cost from US$70 to US$110 per person, and the higher price includes fees for marine park entry, boat and porter.
Nusa Penida scuba diving tours with manta rays cost about US$200 per person in a group of two participants. The price reduces as the group size increases. The tour takes up to 15 people and provides up to three dives.
Blue Lagoon scuba diving tours in Padangbai cost around US$120 per person and include all fees and meals.
A PADI open water scuba diving course in Bali costs around US$400 per person and includes all PADI materials and a certificate, marine entry fees, boat rides, meals and hotel transfers.
What are included?
Scuba diving equipment
Professional dive instructor and guide
Safety briefing
Meals
Hotel transfers
Boat ride to the diving spot if necessary
Where does it start?
Scuba diving tours in Bali begin from a variety of locations, with popular meeting points such as Centre Kuta, Nusa Dua, Sanur and Seminyak. Most tours provide hotel pickup and drop-off, while transfers from Ubud, Uluwatu and Canggu may require extra fees.
How long does it last?
Scuba diving tours in Bali last between 6 to 9 hours depending on your chosen diving spots.
When is the best time for scuba diving tours in Bali?
The best time for scuba diving in Bali is from May to November. If you want to witness manta rays, the most suitable months are April and May, while August to October is the best time to see Mola mola.
Are there any combos available with scuba diving tours in Bali?
Nusa Penida diving tour plus Lembongan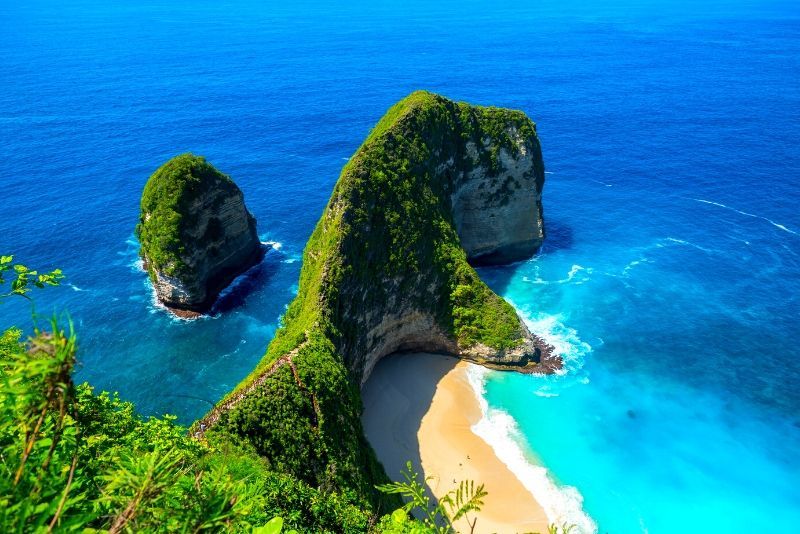 The islands of Nusa Lembongan and Nusa Penida teem with fascinating marine life, including manta rays and Mola mola, which draw divers and wildlife enthusiasts from far and wide.
This package comprises two dives — the first at Manta Point and the second at Crystal Bay or Nusa Lembongan. A speedboat will take you to the diving spot along with your certified instructor. Lunch, fresh fruits and water are included in the package.
Scuba diving plus water sports in Tanjung Benoa
Adrenaline junkies are in for a treat with this combination of scuba diving and high-octane water sports at Tanjung Benoa. Glide through the rippling waters on a banana boat, feel the excitement of flyboarding and enjoy a parasailing ride. Other attractions include jet skiing and snorkeling.
Is it safe?
Yes, scuba diving tours in Bali are safe and provide dive masters and instructors, as well as safety equipment and briefing.
Are children allowed?
Most scuba diving tours in Bali allow children aged 10-12 and above.
What happens in case of bad weather?
Scuba diving tours in Bali will be canceled if weather conditions are unsuitable, and you can reschedule your trip or get a refund.
Which other water activities can be done in Bali?
Travel tips
Book your scuba diving tour in Bali in advance for best deals.
You should have at least 18 hours before your flight to be able to participate in scuba diving.
Make sure to take tons of underwater photos.
Scuba diving tours in Bali are subject to favorable conditions.
Carry a change of clothes, towel and sunscreen.