Stand up paddleboarding in Oahu has recently emerged as one of the most popular activities and is a fantastic way to see more of the area and explore the water at the same time.
You can choose to relax with paddleboard yoga or get to know places that only the locals know as you venture out on the water.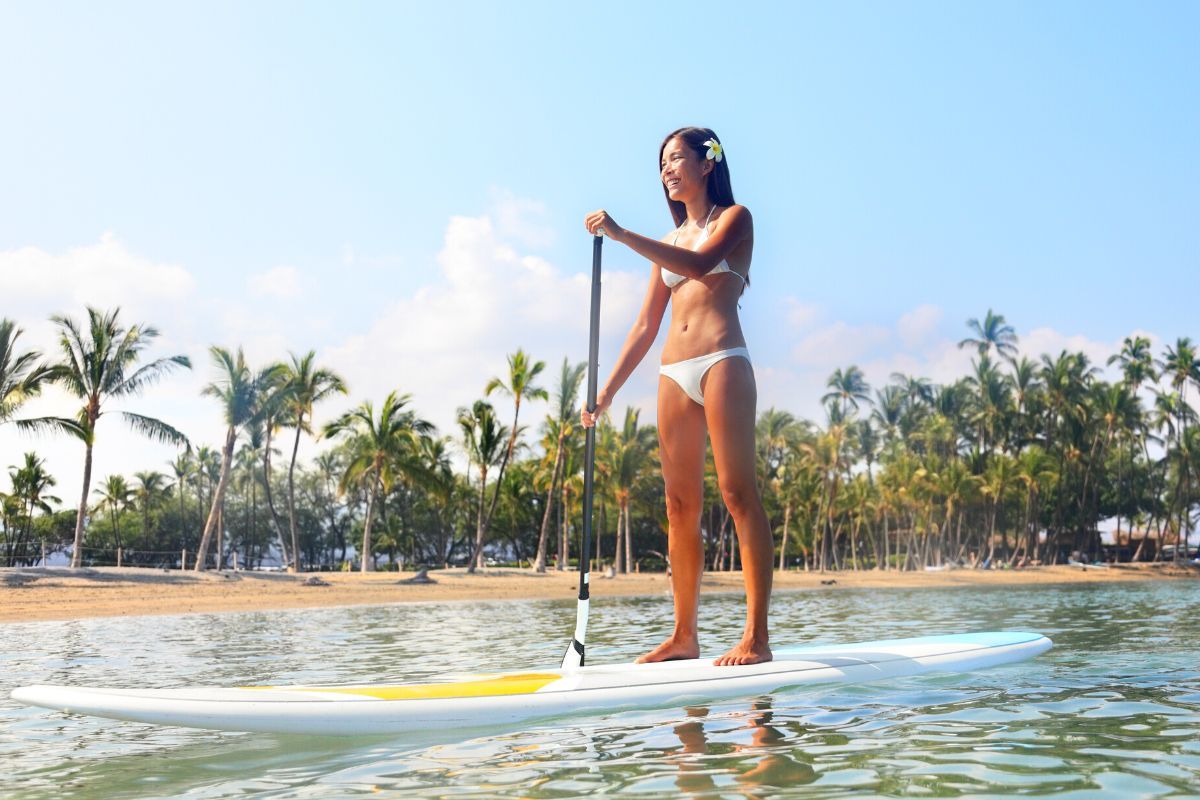 You will find below all the information you need to know before embarking on a stand up paddleboarding experience, one of the most fun and relaxing outdoor activities in Oahu.
What are the best stand up paddleboarding tours in Oahu?
Group stand up paddle lesson and tour
Begin with a quick lesson on your stand up paddle board, then head off along the historic Anahulu stream. Here you will see and learn about Hawaii's gorgeous green turtles and the plants and wildlife around you as you go. Your guide will also be a trained lifeguard so you can relax and enjoy yourself in safety.
Small-group stand up paddle to Heaven lesson and tour
For a more intimate experience, take a small group tour of no more than 5 people along the rivers during the afternoon. You will begin with a lesson on your stand up paddleboard and then start exploring the area with more freedom to decide your itinerary. Check out the magical sea turtles in their own environment on this tour.
Lanikai to Mokulua islands stand up paddle board tour
Lanikai, meaning "heavenly sea", is home to gorgeous white sandy beaches. Go across on your paddle board to the Mokulua Islands, a short distance away, and rest here while taking in the incredible views of the mountains and islands.
You will be in safe hands with instructors who are lifeguard certified.
Glow stand up paddleboard at twilight
Take a private group paddleboarding excursion beginning as the sun sets and see the sea turtles in their natural habitat. You will also get to see the water light up beneath you. If the weather is good, finish off this tour with a stargazing moment.
How much do stand up paddleboarding tours in Oahu cost?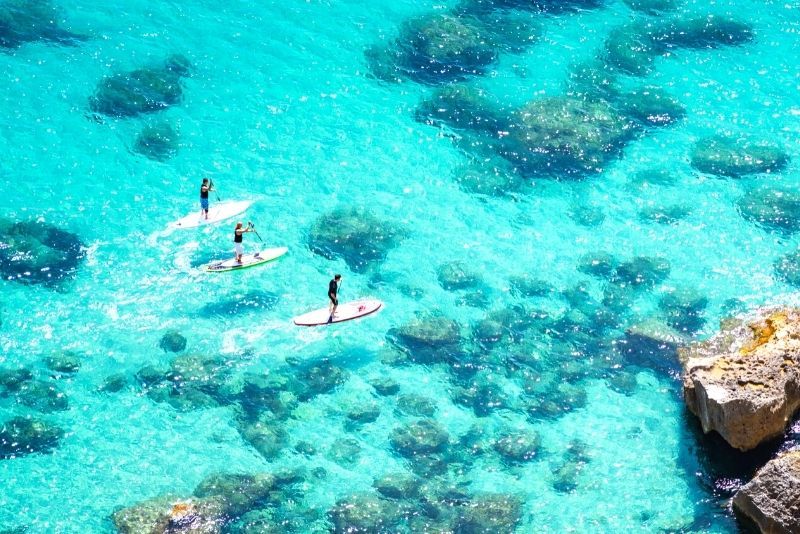 Small group stand up paddle to Heaven lesson and tour is the cheapest at roughly US$85 per person.
For a group stand up paddle lesson and tour, expect to pay around US$100 per person.
Glow stand up paddleboarding at twilight costs US$150 per person.
Lanikai to Mokulua islands stand up paddle board tour costs around US$350 per person, though the prices vary depending on group size.
What is included?
Each stand up paddleboard tour in Oahu will include the paddleboard itself, a short lesson on how to use it, and a life vest. Some include bottled water and waterproof bags for your belongings at an additional fee.
Where does it start?
Many of the stand up paddleboarding tours start at the Haleiwa Beach Park War Memorial. You will find that many tours specify the color of their van or some other sign to help you find them.
How long does it last?
Others go from 1.5 hours to 2 hours for a group tour. The trip between islands can take upwards of 4 hours.
When is the best time for a stand up paddleboarding tour in Oahu?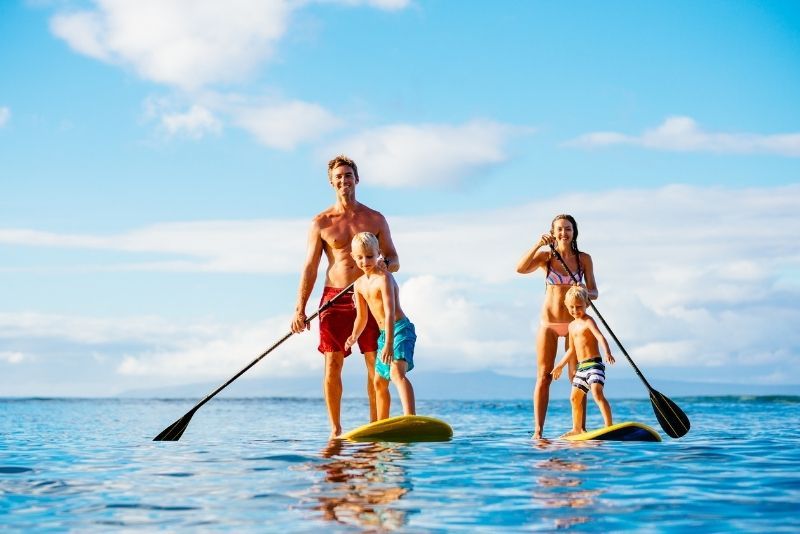 The summer months are generally considered best for stand up paddle boarding trips since the water is at its calmest. Many people prefer to take a sunset or nighttime paddle board to experience the stars and the glow of their boards, while others appreciate the peace of the morning.
What happens in case of bad weather?
If you run into bad weather, tour operators will issue a full refund or reschedule for a later date.
Are there any combo tours available with stand up paddleboarding in Oahu?
If you love yoga or ever wanted to give it a try, a combination tour of stand up paddleboarding and yoga is for sure going to be a memorable experience! These tours are also cheaper than regular stand up paddle boarding tours at between US$50 and US$70 per participant.
Night stand up paddleboard yoga
Float in the Pacific as you watch the sunset and feel truly at peace as you take part in a class with other like-minded people. A nighttime stand up paddleboard yoga experience lasts around an hour and is guaranteed to be a magical moment.
Morning paddle board yoga class in Waikiki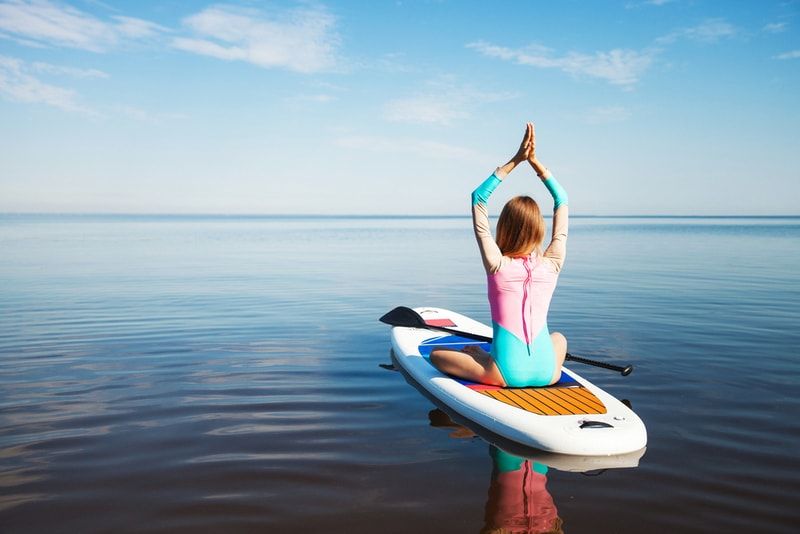 This tour is suitable for all ages and is small group sized. Begin your day with a quick introduction to paddleboarding before embarking on a full stand up paddleboarding yoga experience. You will have time to relax and float as well as paddle around on this excursion.
Which other water activities can be done in Oahu?
Travel tips
For twilight and sunset activities, the times will vary depending on the time of year so make sure to contact your tour operator to confirm your precise departure.
Wear reef-safe sunscreen when you're in the water. Non-approved sunscreen can affect reefs and ocean life.
Make sure you book your tour early enough on your trip so that you can adjust to any changes due to bad weather.