Witness one of nature's most majestic sights as you take in the humpback whales off the coast of Oahu. Allow a crew of experienced marine biologists and naturalists to teach you about these incredible mammals as they migrate through the area on a whale watching cruise in Oahu.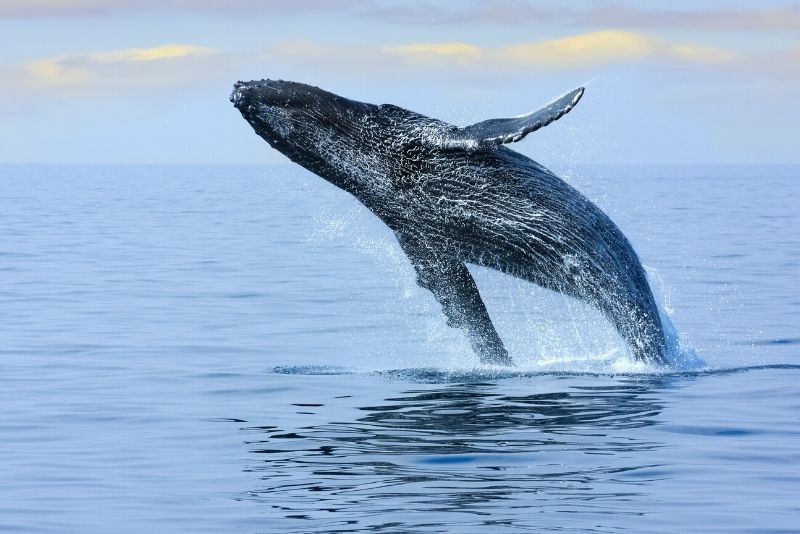 You will find below all the information you need about whale watching cruises, one of the most jaw-breaking outdoor activities in Oahu.
What are the best Whale Watching tours in Oahu?
Waikiki beach eco-friendly whale watching tours
Take a catamaran out on the waters in Oahu and take a 2-hour cruise to see the unmissable migration of the humpback whales. You will see them swim, play and feed as you cut through the water on your boat and learn about their movements and lives. You will have plenty of photo opportunities.
Early-bird whale watching cruise
Start your day with an early morning whale watching tour in Oahu. Board the award-winning boat, the Star of Honolulu, to be comfortably seated and entertained as you view and learn about whales on this tour.
Whale watching cruise aboard the Majestic
You can choose between outdoor seating or viewing through the indoor windows as you experience the humpback migrations from the Majestic. A naturalist will keep you informed throughout the trip as you watch the unmissable sights.
Private whale watching adventure
For those who prefer a more intimate day, you can opt for a private whale watching cruise in Oahu. You can personalize your adventure, choosing where you will stop to see the whales and when you wish to leave.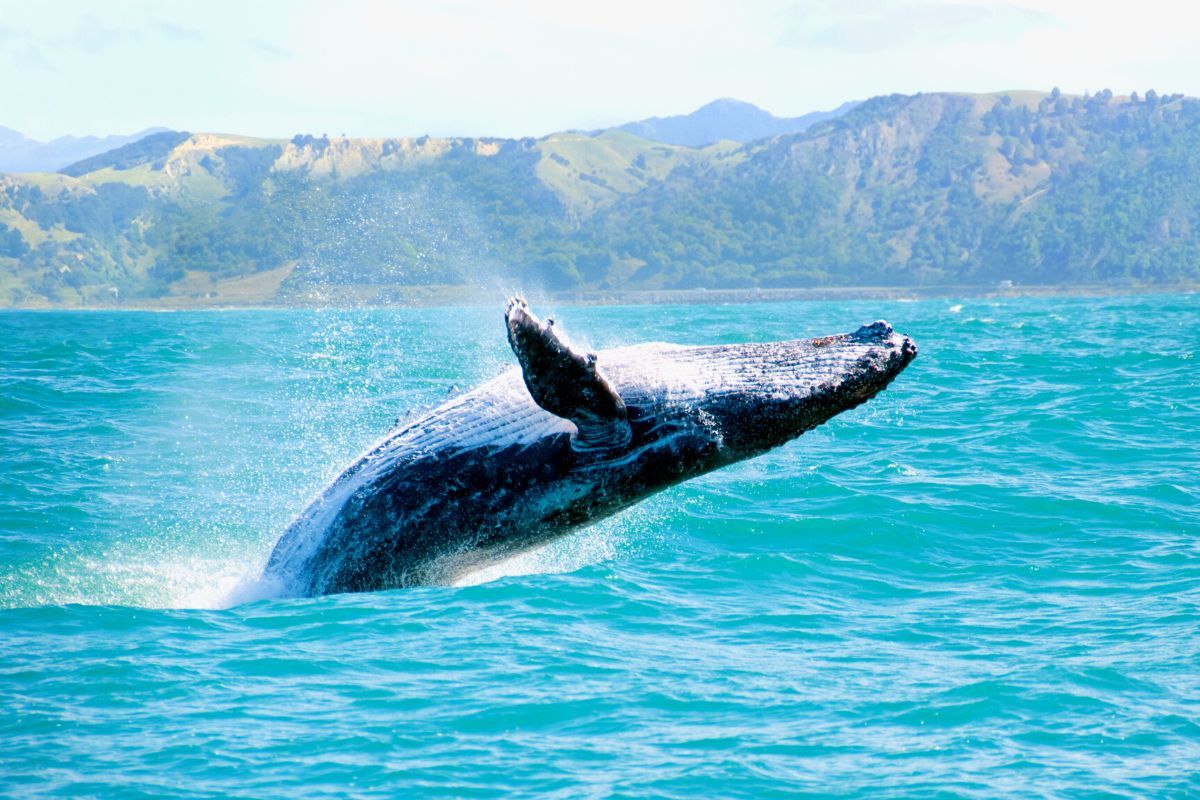 How much do Whale Watching tours in Oahu cost?
Whale watching cruises in Oahu can vary in price depending on the type of boat, size of your group, and if you prefer a private tour.
Early-bird whale watching cruises are the cheapest option at around US$45 per person.
The Waikiki beach eco-friendly whale watching tours cost US$75 per person.
The whale watching cruise aboard the Majestic is US$80 per person.
A private whale watching adventure is priced at US$795 per group of up to 6 people.
What is included?
All tours include the boat trip itself and an expert guide to teach you about humpback whales and point out other marine life.
Where does it start?
Several tours have their meeting points on Aloha Tower Drive at various piers and docks. Others have alternate meeting points, so it is essential that you double-check with the tour agency.
How long does it last?
Typically, whale watching tours in Oahu last between 2 hours and 2.5 hours. This gives you plenty of time to witness the humpback whales swimming and learn some fun facts about them.
When is the best time for a Whale Watching tour in Oahu?
You can only take a whale watching tour in Oahu during their annual migration from December to May. During this time, pods of whales migrate to Hawaii's warm waters.
If possible you should take your whale watching cruise at the beginning of your trip, as many people may choose to go out again another day. It is also a great way to get a good understanding of the coast nearby.
You may also find that the tour is canceled due to bad weather, or that you are one of the unlucky groups that do not see any whales that day. If so, you need to have enough time to take a tour another day which you will most likely be given for free.
Are there any combo available with Whale Watching tours in Oahu?
Whale watching tour plus snorkeling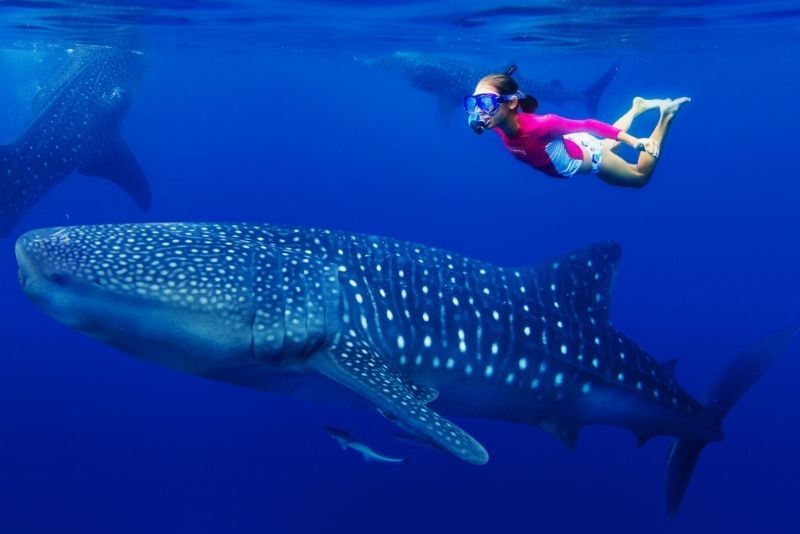 You can choose to go snorkeling along with your whale watching tour in Oahu. In a small group, you will head out to watch the humpback whales and other marine life before getting the opportunity to snorkel and swim with them as well. All snorkeling gear is included on these tours.
Waikiki whale watching tour with Hula show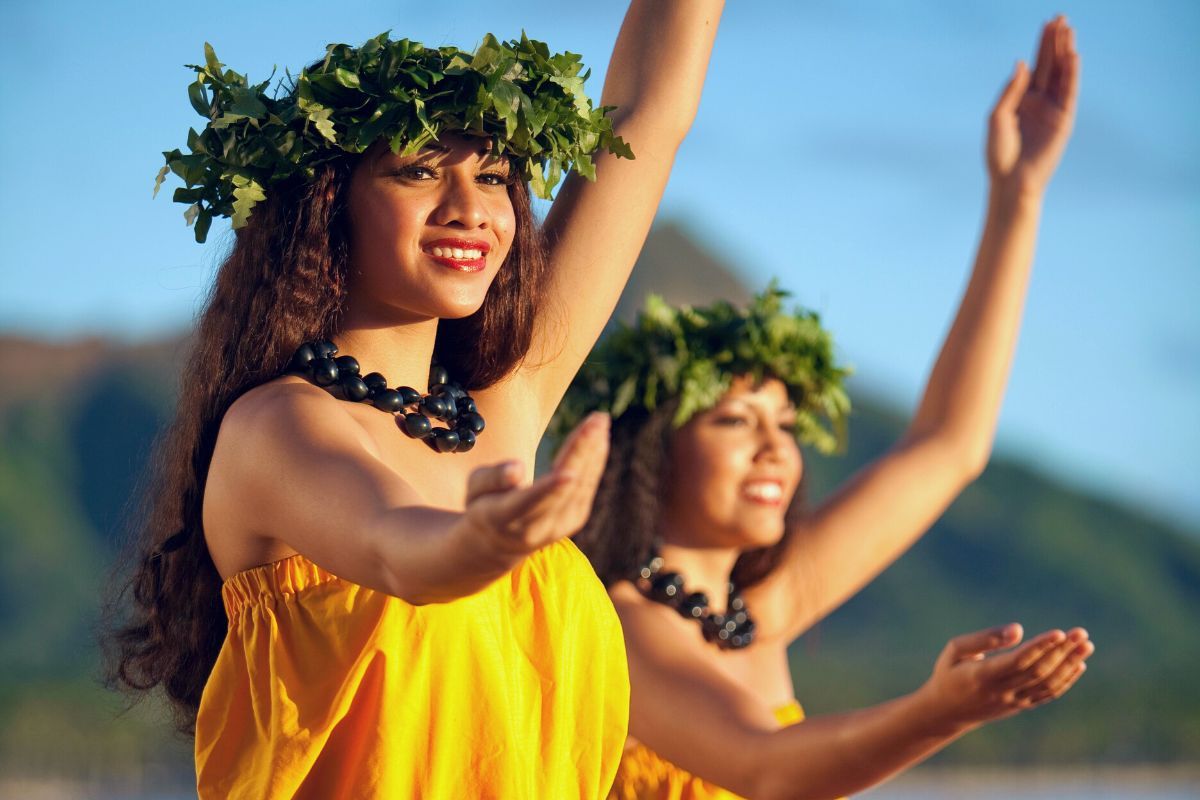 Watch the humpback whales and enjoy some light refreshments from the crew. You will then be treated to a traditional hula show right there on the boat. You will also take part in a traditional E Ho Mai ceremony and even get to listen to the whale's melodies using a special underwater microphone.
What happens in case of bad weather?
If the weather is bad, most tours will offer a full refund or a different date for you to take the tour instead.
Which other water activities can be done in Oahu?
Travel tips
Don't leave your whale watching tour until your last day. You need to leave enough time to be able to reschedule and go out again if the weather is not good or in case you don't see any whales.
Remember you can only go on a whale watching tour between December and May.
Some tours do not provide food and drinks so be sure to pack some water and snacks to enjoy while out on the water.