Beloved by all kinds of tourists, Bali is many things — romantic, cultural, spiritual and breathtakingly beautiful. The island is also an adventure playground, beckoning thrill seekers from all over the world with its range of exciting outdoor activities just like high-speed jet boat rides in Bali.
If you're looking for an adrenaline-fueled adventure that will leave long-lasting memories, then jet boat tours are one of the highest recommended outdoor activities in Bali.
What are the best jet boat tours in Bali?
Travelers to Bali are blessed with a handful of amazing jet boat tour options, each offering a unique and exciting experience.
Jet boat transfers
There are a few jet boat transfers to nearby islands like Nusa Lembongan, Nusa Penida, Lombok, Gili Trawangan and Gili Air.
Besides whisking you from the mainland to these popular day-trip destinations, you'll also have the chance to speed along the waters at breakneck speeds, admiring the cliff faces and basking in the sun along the way.
Nusa Penida jet boat adventure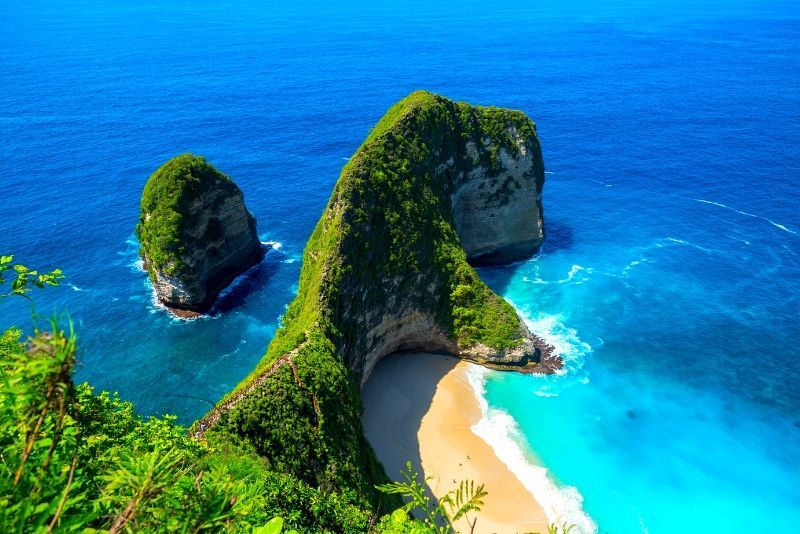 This tour takes you on an exhilarating journey through turquoise waters filled with tropical fish before arriving at your destination.
After the adrenaline-pumping ride, you'll have time to relax on the white sand beaches, snorkel with vibrant marine life in crystal-clear waters around Buyuk Harbour and dig into some snacks and refreshments on the beach.
How much do jet boat tours in Bali cost?
Prices for a jet boat tour in Bali range between US$25 and US$375 per person. The price of your Bali jet boat trip will depend on several factors, including the length of your tour, the number of stops along the way, the furthest destination and which company you choose.
Nusa Penida jet boat adventure — around US$65 to US$100 per person.
Jet boat transfer to Nusa Lembongan — around US$25 to US$30 per adult (return ticket), US$20 per child (4 to 12 years old) and free for infants (up to 3 years old).
Jet boat transfer to Gili islands and Lombok — around US$150 per person.
Jet boat transfer to Nusa Penida — around US$25 to US$30 per person each way. Children under 3 travel free.
What is included?
Each jet boat activity tour in Bali typically includes all necessary equipment, such as life jackets and snorkeling gear, as well as refreshments and snacks on the beach. In addition, many companies also offer pickup and drop-off services from your hotel or nearby accommodation.
More comprehensive tours may also include professional guides, who will be able to offer insight and tips on how to make the most of your time in Bali.
Straightforward speed boat transfer services to nearby islands usually only include transport from the mainland to the nearby island and back.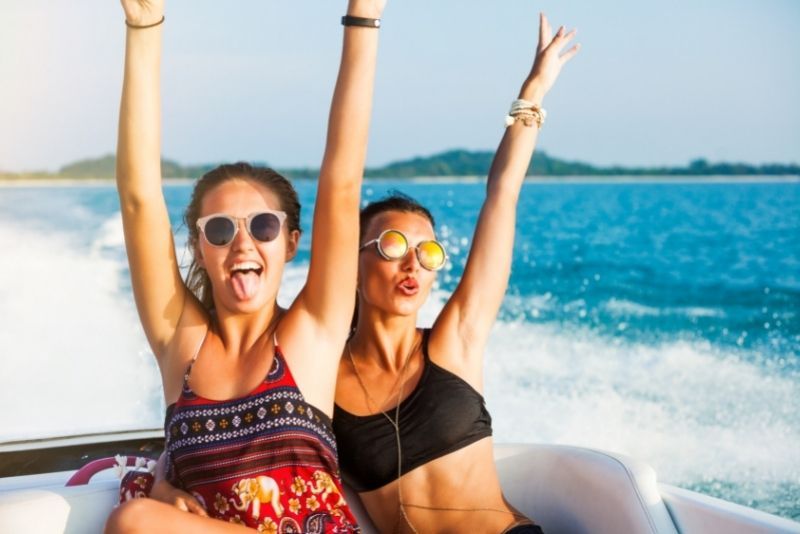 Where does it start?
Jet boat tours will usually depart from Sanur, Bali, a harbor area located on the southeastern tip of the island. Depending on which tour you book, the tour company will also potentially offer pickup and drop-off services from your hotel or other nearby accommodation.
How long does it last?
The typical duration for a Bali jet boat trip depends on the destination and type of tour you choose. Speed boat transfers to Nusa Lembongan, Nusa Penida and the Gili islands are around 30 minutes, 45 minutes, and 2 hours respectively.
Tours including activities like snorkeling and meals will be between 5 and 10 hours.
When is the best time for a jet boat tour in Bali?
The best time to book a jet boat tour in Bali is typically during the dry season, between April and October. During this time, the weather is more stable and you can enjoy calmer waters that are perfect for speeding along the coast and exploring nearby islands.
That being said, many companies also offer year-round tours in order to cater to tourists who want to experience Bali's beauty during all seasons.
Are there any combos available with jet boat tours in Bali?
Yes, there are some great combo packages available for those who want to make the most out of their time in Bali. Some companies offer jet boat transfers that combine a trip to Nusa Penida with other popular activities like snorkeling, cliff jumping, and even driving experiences.
Speedboat and car day trip to Nusa Penida
This tour includes a speedboat transfer to Nusa Penida, as well as a full-day car rental with an experienced driver so you can explore the island and its many beaches and hidden attractions.
Jet boat to Gili Islands with tour and snorkeling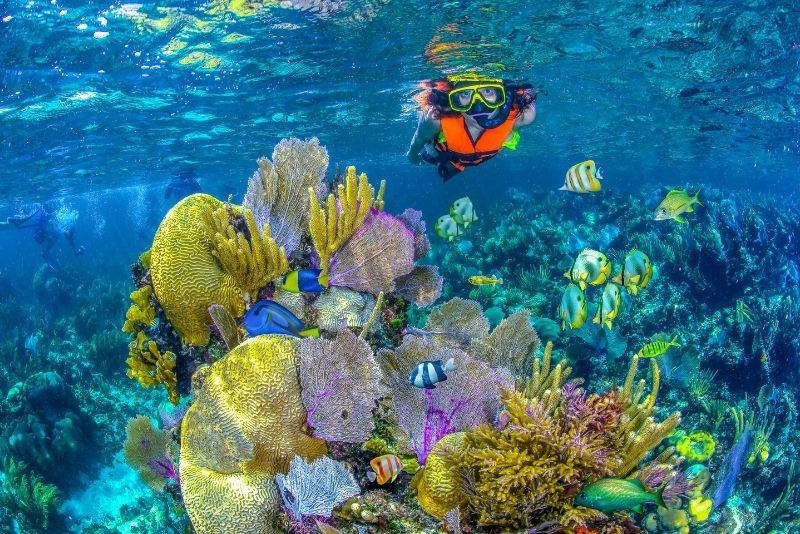 This tour includes a jet boat transfer to the Gili islands, as well as an all-day island hopping tour and snorkeling equipment so you can explore the underwater world around these stunning islands.
Is it safe to take a jet boat tour in Bali?
Yes, Bali jet boat tours are very safe. Your captain and crew are experienced professionals who are fully trained and equipped to handle any situation that may arise while you're on the water.
In addition, all of the boats are regularly inspected to ensure their safety as well as your comfort. People prone to seasickness should reconsider whether this is the best option for them.
Are children allowed on a jet boat tour in Bali?
Children are allowed on most shuttle and transfer jet boat services.
On more comprehensive tours that include snorkeling or other activities, children will need to be accompanied by an adult. However, some companies may have age restrictions for safety reasons, so it is best to double-check in advance.
What happens in case of bad weather?
In case of bad weather or other unforeseen circumstances, most jet boat tours in Bali have a safety plan in place. This may include refunding or rescheduling your trip or switching to a smaller boat.
Which other water activities can be done in Bali?
Travel tips
It is important to book your jet boat tour in advance. This will help ensure that you get the date and time of your choice, as well as potentially snag any special discounts or deals.
Bring medication if you're prone to seasickness. The waters around Bali can sometimes be choppy, so it's important to come prepared in case you experience any motion sickness during your trip.
Be sure to pack sunscreen, a hat and sunglasses for protection from the sun, as well as comfortable shoes for exploring ashore.