Bali is home to delicious traditional cuisine, as well as tasty food that is influenced by many other countries in the region and further abroad. You will be treated to an abundance of culinary delights, but to get a truly authentic experience, try a cooking class in Bali.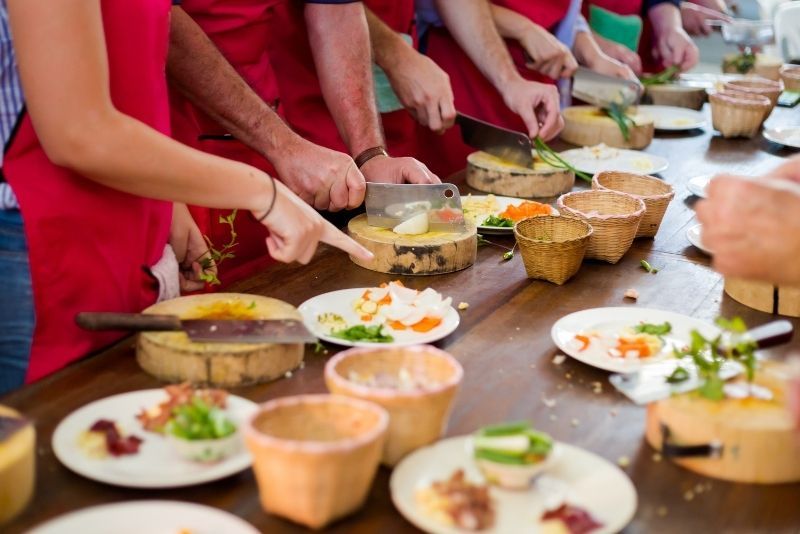 Here's all you need to know about cooking class, one of the most delicious food experiences in Bali.
What are the best cooking class in Bali?
Wonderful cooking classes in Bali range from intimate one-on-one sessions in a local's home to a small group learning from a grand chef.
Balinese cooking class at an organic farm
In a small group, begin the day with a tour of the local market before heading to an organic farm, where you will also have a tour. With a welcome drink, learn about how the locals utilize the fresh ingredients available and harvest some of your own vegetables for your class. You will then meet the chef, cook and enjoy your meal.
Traditional Balinese cooking class & meal in a multi-generational family home
This private tour provides hotel pickup and transports you to a compound where multiple generations of the host family grow, harvest and produce culinary masterpieces. You will be given a tour of their orchard and temple before cooking a meal. Then, sit down to dine with the whole family and enjoy some local alcohol and delicacies.
Firewood cooking class in a small village from Ubud
Head to the sacred village of Sidemen to try your hand at cooking without electricity or gas. This also includes a tour of the local market, handpicking some of the ingredients at the local farms and even a trek through the rice paddies. Bring your swimsuit to round out your cooking class tour with a dip in the river.
Cooking class with a famous local chef
This cooking class is taught by a locally famous chef who will not only help you cook some traditional Balinese dishes, but also teach you techniques. You'll visit the local market, cook and sit down to dine on your creations.
How much does it cost?
There is a certain amount of variation in the price of each cooking class in Bali depending on the experience that you will have. For a private tour you may pay more, and the same if you have any extras like alcohol or sightseeing stops.
A Balinese cooking class at an organic farm costs US$35 per person.
A traditional Balinese cooking class & meal in a multi-generational family home costs US$70 per person.
The firewood cooking class in a small village costs US$33 per person.
To learn from a famous, local chef, expect to pay an average of US$50 per person.
What is included?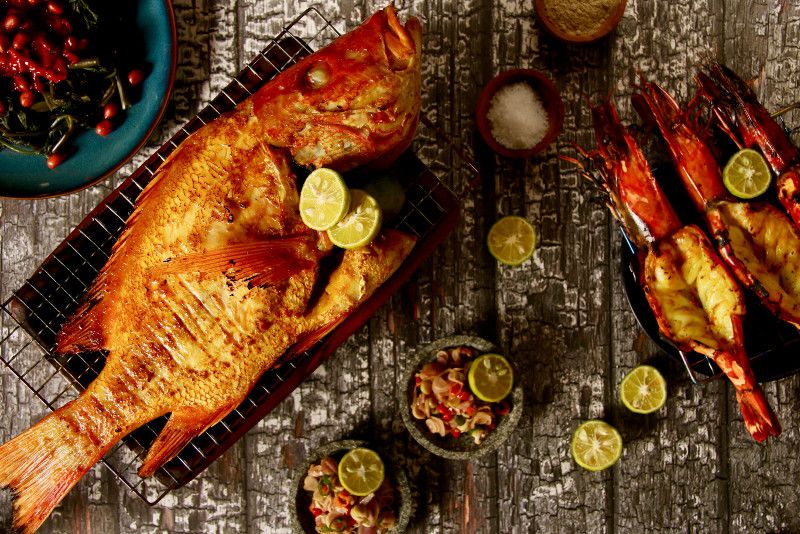 You can expect to make several traditional dishes, vegetarian or non-vegetarian, and sit down to a delicious meal after your cooking class. Many cooking classes in Bali offer extras, with the most common being a trip to the local market. You get a firsthand feel for how locals live and cook, and purchase the freshest ingredients for your classes.
Furthermore, all students are provided copies of the recipes, so you can make them again at home.
Where does it start?
Cooking class in Bali begin with a pickup from your hotel, although some classes have an option for the chef to do the class at your accommodation. Cooking classes are matched to the nearby locations, so double-check you're in the correct area for your tour choice.
How long do cooking class in Bali last?
On average, a cooking class in Bali will last between 3 hours and 8 hours. Some classes may take long, as they include , a visit to a market, a farm tour and other additional activities.
When is the best time for a cooking class in Bali?
If possible, book a cooking class in Bali at the beginning of your trip, so you can indulge in your favorite dishes throughout the rest of your visit. The majority of the cooking classes in Bali commence fairly early in the morning, especially if your tour includes a stop at the local market.
Are there any combos available?
One option for a combination tour is to combine your cooking class in Bali with sightseeing of the local area. A selection of tours offer added stops as part of the package.
Bali cooking class and Ubud sightseeing tour: After shopping at the local market and preparing your meal, you will explore a number of local hotspots and tourist destinations around Ubud.
Travel tips
Bring cash when visiting the local markets, as there may be extras you would like to purchase for yourself.
Wear comfortable shoes and clothes, asthese tours last 3 hours or more, and you'll be standing as you cook and browse the local area.
For hygiene purposes, tie your hair up or keep it pulled back.
Bring your appetite!