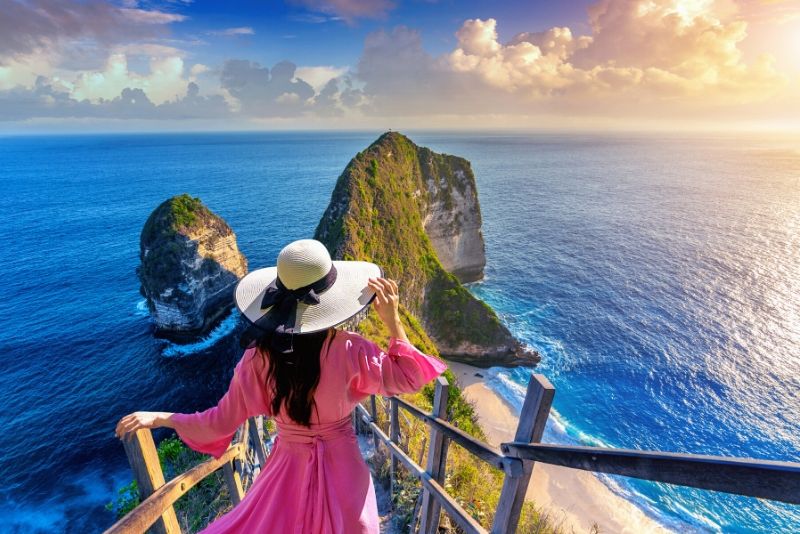 If you're looking to go on a Bali Instagram tour, then you've come to the right place. From stunning rice fields to beautiful waterfalls, Bali is the perfect destination for sweeping scenery that will have you picking your jaw up from the floor as you look on in amazement.
In this guide, we will tell you everything you need to know; where to get the most Instagrammable snaps that will have your followers racing to click the "like" button, what are the different Bali Instragram tours, and what websites (Klook, Getyourguide, Viator, Tripadvisor, etc.) are best to book those Bali Instragram tours.
Don't feel like reading ahead? Click here to book a Bali Instagram tour right now.
What are the most famous spots to visit on a Bali Instagram tour?
Bali is one of the world's best tropical travel destinations and is frequented by those looking for a little slice of holiday paradise. It is made up of south, east, west, north and central Bali, as well as the Nusa islands (Nusa Lembongan, Nusa Ceningan, and Nusa Penida). Each section offers several scenic spots to grab an amazing picture on your Bali Instagram tour.
We have listed for you the 20 most famous Bali Instagram spots.
South Bali Instagram spots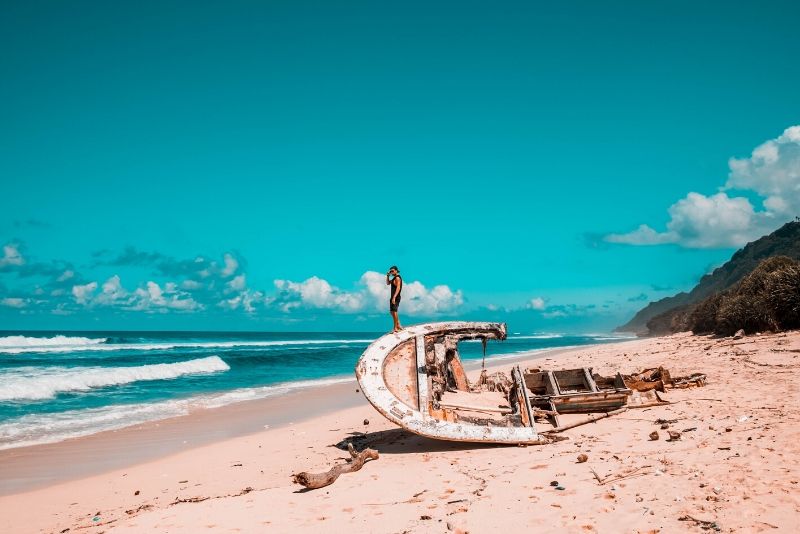 1.Melasti Beach
Home to some of the bluest water on the island and located at the southernmost point of Bali, Melasti Beach is a famous spot that offers a chance to take vibrant, colourful photos of the island.
2. Kerang Boma Cliff
Also known as the Uluwatu Cliff, Kerang Boma Cliff is one of the best places to photograph on the island at sunset. However, it's quite the ascension to reach the top of the cliff and not for those scared of heights.
3. Nyang Nyang Beach 
Get a glimpse of local artistry and capture images that will last a lifetime at Nyang Nyang Beach. There is ever-changing artwork on display from locals that offer a different type of scenery from traditional Bali settings.
4. GWK Cultural Park
See native dances, historical monuments and rich culture at GWK Cultural Park, which always receives rave reviews. Make sure you take a picture of Garuda Wisnu Kencana, a statue that took 28 years to complete.
East Bali Instragram spots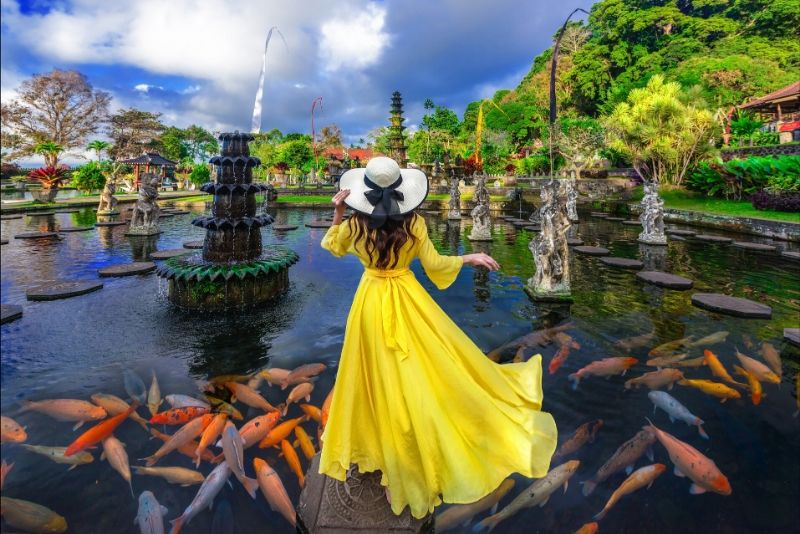 5. Tirta Gangga Water Palace
A former royal palace, Tirta Gangga Water Palace is now a scenic garden that is frequented by tourists and locals. From vibrant fish to beautiful architecture, there are loads of photo opportunities at Tirta Gangga Water Palace.
6. Pura Lempuyang Temple
As one of the oldest and most sacred temples on the island, Pura Lempuyang Temple is a dream place for visitors to take photos. Get a snap with the mountain top in the background for the ultimate Bali Instagram tour photo.
7. Bukit Cinta
Around 2 hours from Ubud, Bukit Cinta has become one of the most Instagrammable spots in Bali. It's the best position to get a shot of the majestic Mount Agung, which looks especially good at sunrise.
8. Tukad Cepung Waterfall
Take stunning pictures of the sun shining through Tukad Cepung Waterfall for your Instagram account, then jump in and enjoy a refreshing splash at this tranquil waterfall.
Central Bali Instragram spots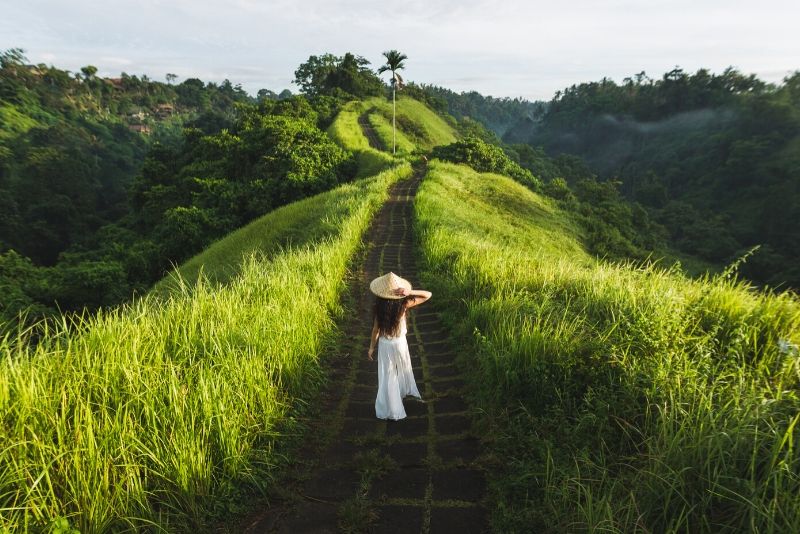 9. Campuhan Ridge Walk
One of Bali's best natural attractions, Campuhan Ridge Walk is a scenic mountain hiking trail that lasts around 9 kilometres. Along the route, there are plenty of opportunities for photos that include hillside sceneries and the valleys of Sungai Wos River.
10. Tegalalang Rice Terraces
One of the best spots for a Bali Instagram tour, people come from far and wide to see the Tegalalang Rice Terraces. The rice terraces arestrong just a 20-minute drive from Ubud and are instantly recognisable all around the world.
11. Love Bali
The Love Bali sign is located in the rice fields and is a popular landmark for a photos. It is colourful and features a small seat in-between the letters, meaning you can sit between "Love Bali" for the perfect Instagram picture.
12. Ubud Monkey Forest
Who can resist a selfie with a monkey for your Instagram account? Head to Ubud Monkey Forest and snap away with the little rascals before watching your likes count rise on social media.
North Bail Instagram spots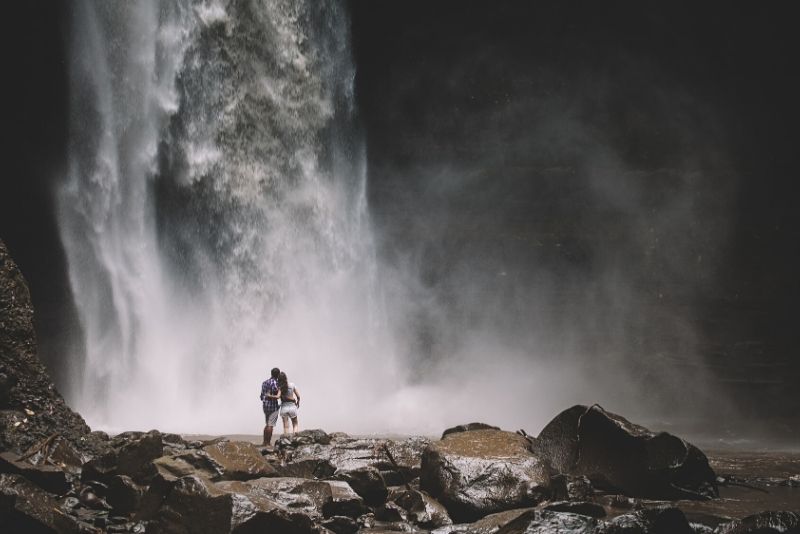 13. Mount Batur
The viewpoint from Mount Batur offers sweeping views of the lush, colourful island of Bali, and is perfect for a scenic photograph. Head there at sunrise and see the beauty of Bali's nature first hand.
14. Sekumpul Waterfall
The tallest waterfall in Bali, the Sekumpul Waterfall is up there for the best spots to take a pic on your Bali Instagram tour. Head to the top for the far-reaching views on offer of the surrounding lush nature.
15. Bali Gate
Who would have thought that one of the best photo opportunities in Bali happened to be the entrance to a golf club? This isn't any golf club entrance, though — the Bali gate is the must-have photo for your Instagram account.
West Bali Instagram spots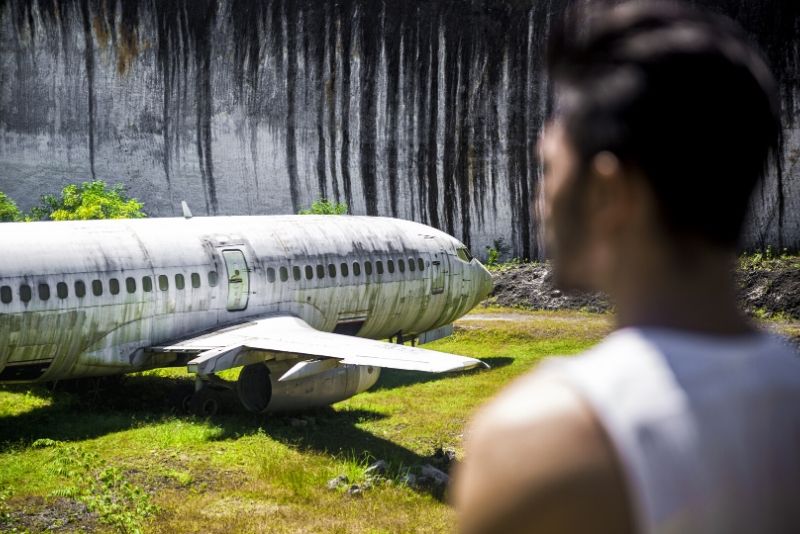 16. Yehembang Village
Green Cliff is a touristic spot in Yehembang Village that offers sweeping views of the forest below. Ascend a bamboo structure before taking pics of a sea of lush greenery.
17. Abandoned plane
Most of the sights in Bali feature rich and colourful views of the natural landscape. However, a Boeing 747 that is just sitting abandoned on the island offers a different type of opportunity for pictures. No one really knows why it's there, but it makes for a fantastic photo opportunity.
Nusa Lembongan, Nusa Ceningan, Nusa Penida Instagram spots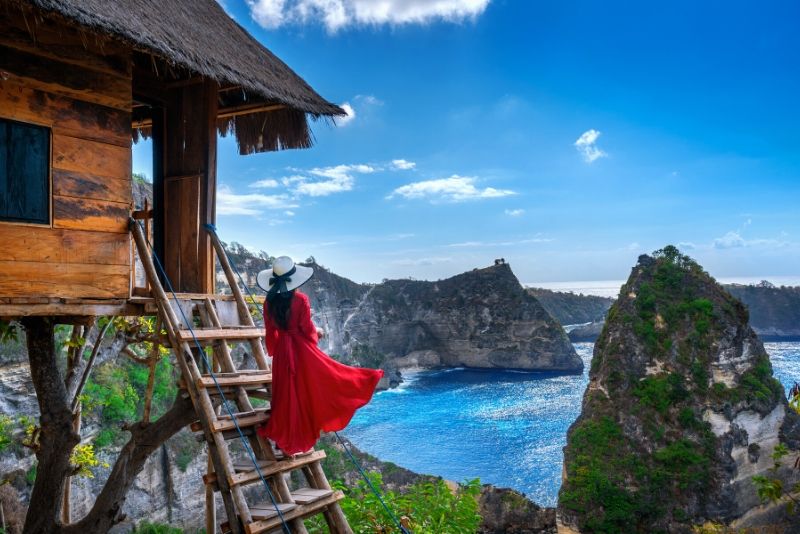 18. Kelingking Beach
With cliffs that form the shape of a tyrannosaurus rex, and viewpoints over the crystal clear waters below, Kelingking Beach is up there with the best — and most snappable — beaches in Bali.
19. Rumah Pohon
Rumah Pohon is a treehouse/hotel that is sought-after by visitors from all over the world. However, if you don't fancy staying the night, you can still stop by and get a great picture on your Bali Instagram tour.
20. Swings
Swings are awesome for Instagram pictures. Nusa Lembongan and Ceningan are in love with swings so you can find them all over the islands.
What are the different types of Instagram tours available?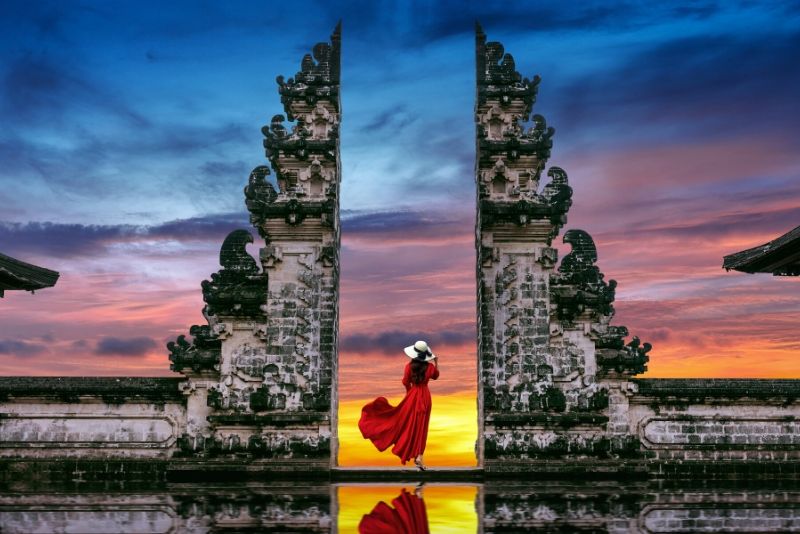 There's no de facto way to explore Bali; the island can be discovered in a myriad of ways. This makes seeing the island even more exciting, whether you're visiting off-the-beaten-path gems in a small-group tour or are on a jaunt with a professional photographer so that you get the best pictures available.
Small-group tours often feature between 5 and 10 people and are perfect for a more intimate way to discover the island while still having the camaraderie that comes with a group of people.
If you want to discover Bali at your own pace yet still have expert advice on hand, a private tour is for you. A private guide will make sure you capture the most Instagrammable shots while detailing the history of the island.
There is so much to see and do in Bali, which is why a 2-day tour is a great option to explore more of the island. Many 2-day tours include a visit to the scenic Nusa islands.
If you're going on a Bali Instagram tour, customising your itinerary means you see all the best spots for a great photograph. Most customised tours come with a guide, who will help you choose which parts of the island to visit.
Tours with a photographer
To get the best out of your Instagram Bali tour, you might want direct access to a photographer, who will help you take the best shots for your social media account.
What websites should I book my Bali Instagram tour?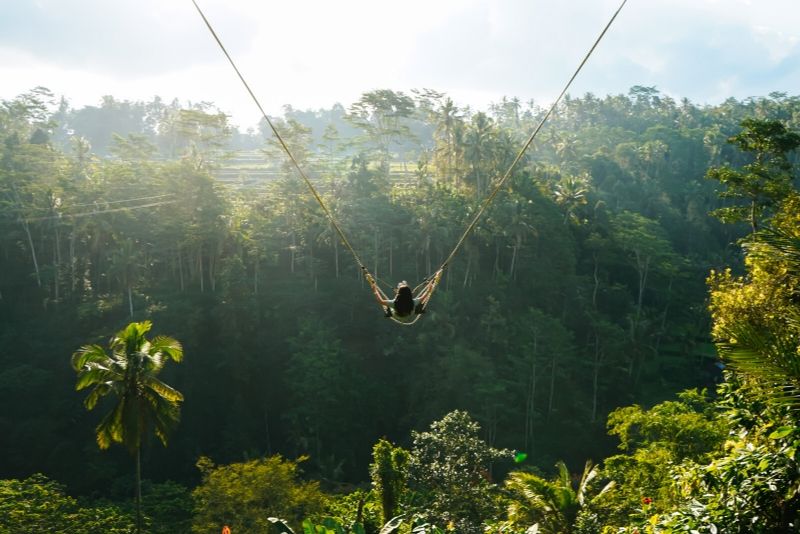 Many online travel operators offer Bali Instagram tours. The primary ones include companies such as Viator, Getyourguide and Klook. However, sifting through all the available tours from each operator can be time-consuming, and it's easy to get lost in the sheer amount of options on offer. Worry not, though — Simply use our search engine that combines all of the best assignments from each operator, meaning you can search with ease and pick the best Bali Instagram tour hassle and stress-free.
We wish you an excellent Bali Instagram tour. Have fun on the Island of the Gods 🙂
Don't miss our complete guides about the most fun things to do in Bali and the best places to visit in Bali.