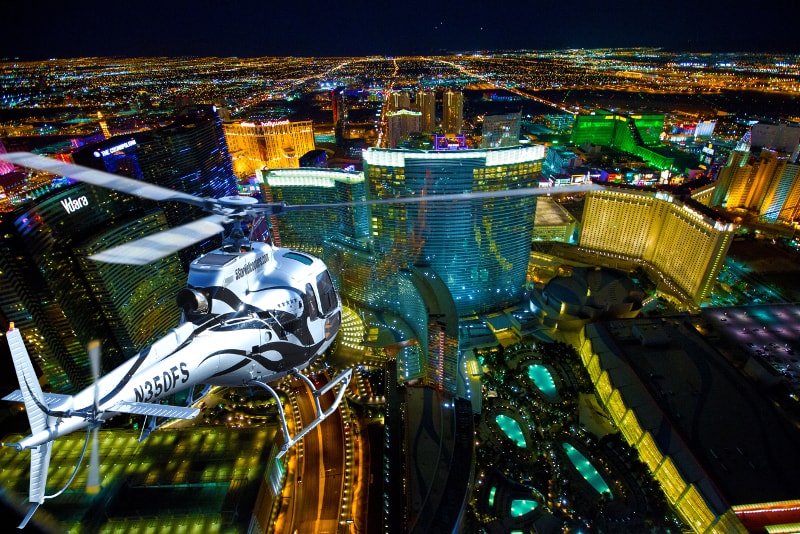 Are you looking for the best Las Vegas helicopter tours? Here you can find a comprehensive guide about helicopter tours in Las Vegas including how to book the best helicopter tour in Las Vegas, how much they cost, special combos and discounts, what to see, some useful tips and more.
How much Las Vegas Helicopter Tours cost?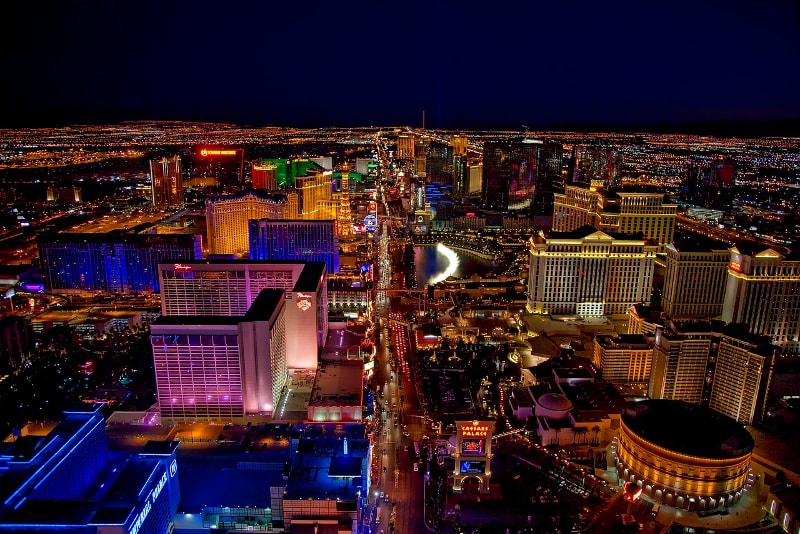 Helicopter tours can vary in price depending on which tour you want. A simple helicopter tour over Las Vegas with pick-up and pick-off transport included may cost 70-90€. If you would like to combine your tour over Las Vegas with other options (visiting the Grand Caynon for example), consider the prices rise up.
There are many providers offering Las Vegas helicopter tours such as Viator, Leezair, Klook at competitive prices. Use TourScanner's search to compare prices and tours.
Are there any shared or private tours?
Yes! There are shared tours and private tours available for doing Las Vegas helicopter tours.
The shared tours are usually less expensive than the private ones. The main drawback about sharing the helicopter ride with many people is the fact that people sitting in the middle don't get such great views as the ones sitting by the window.
On the other hand, even though private tours are a little pricier, you get to have many advantages that you don't usually get in shared tours!
What are the best Las Vegas Helicopter Tours?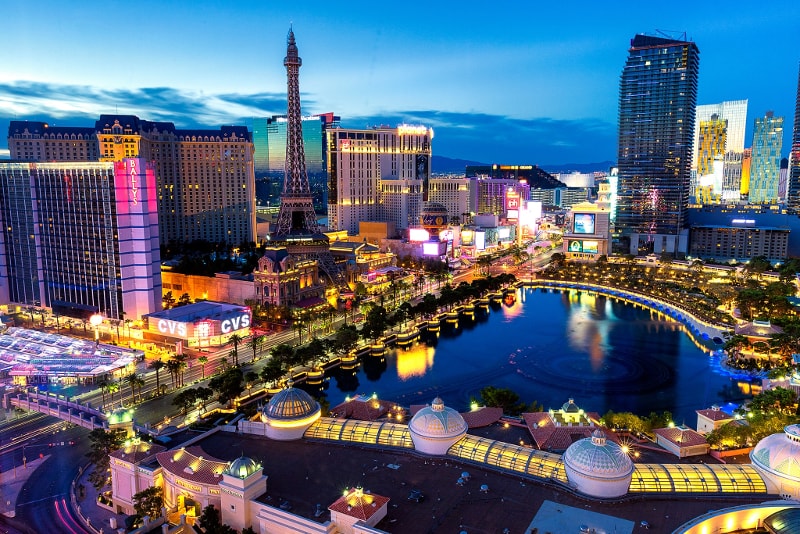 Experience the city of the entertainment in a different way by going on a helicopter. You will be astonished by the lights, the awe-inspiring buildings as you fly over the world's biggest playground for grown-ups.
There are many companies and resellers promoting Las Vegas Helicopter tours. Use TourScanner's search to compare all the options and prices.
Below is a list of Las Vegas helicopter popular tours that may suits your needs.
Las Vegas Strip Night Flight by Helicopter with transport
No means other than a helicopter tour can offer quite the same experience of Vegas at night. Helicopter with Transport have a champagne toast before taking you up and over the strip for a little over ten minutes, taking in the casinos, resorts and glitz of the Las Vegas Strip. Hotel pick-up and drop-off are included in the price.
Price: $96 per person
Las Vegas Helicopter Night Flight with optional VIP Transportation
The longest flight time available! Enjoy a 15-minute helicopter flight over the stunning lights and views of Las Vegas. Relax with a glass of sparkling wine before boarding the luxurious A-Star helicopter. You also have an optional hotel pick-up and drop-off by Mercedes Sprinter.
Price: $75 per person
Helicopter and Jeep Tour Las Vegas – 4 hour night tour (includes hotel shuttle)
Take a 4-hour jeep and helicopter night tour of the Las Vegas Strip, begin the journey in an open-air jeep and enjoy a tour around the city. Next, get on a helicopter for a ride where you will get an amazing view of the whole city, where you can capture photos of all the big attractions.
Price: $185 per person
Vegas Rock Star Nightclub tour and helicopter night flight
If you're looking for even more glamour, this tour is the one for you. See the Vegas Strip by visiting the best nightclubs and by air on a 10 minutes helicopter ride. After the ride, you will be taken to the best nightclubs in Las Vegas with skip-the-line.
Price: $150 per person
Las Vegas Strip Helicopter Flight at Twilight
Fly over the city of Las Vegas at twilight, starting with a champagne toast before the flight. Sit back and be amazed by the lights, awe-inspiring buildings, casinos and more. The pilot will tell you interesting stories and facts about Las Vegas city. At the end of the tour, you can either be taken back to your hotel or dropped off to continue the night!
Price: $90 per person
What else can you see apart from Las Vegas?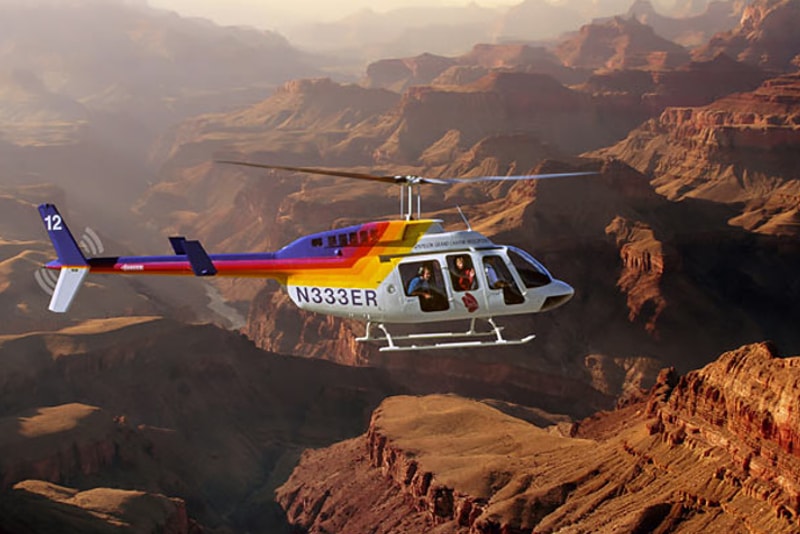 Visit the Grand Canyon
Grand Canyon Helicopter tours. Fly over the Grand Canyon, one of the world's most impressive geological wonders. Helicopter tours to the Grand Canyon are one of the most popular tours from Las Vegas due to its proximity.
Fly over the Hoover Dam
Las Vegas & Hoover Dam Helicopter tours. Enjoy a helicopter ride over the Hoover Dam and take a flight around Las Vegas city. You get to see the man-made engineering wonder of the Hoover Dam and the largest man-made lakes (Lake Las Vegas and Lake Mead).
I hope this comprehensive guide is useful for planning your Las Vegas helicopter tour. Take a look at our list of top things to do in Las Vegas for more activities to do in Sin City.
If you have any questions, please do not hesitate in commenting below.
Enjoy Las Vegas 😉