Epitomizing style, opulence and grandeur, the world-renowned MGM Grand in Las Vegas is much more than just a hotel and casino right in the heart of the neon-lit Las Vegas Strip.
It's an entertainment mecca with something to offer everyone, from shops and restaurants lining the main lobby to live shows and nightclubs sure to keep you dancing all night long.
MGM Grand Hotel shows tickets sell out fast, since these are some of the most popular Las Vegas live performances, which feature high-energy productions from circus acts, comedy troupes, dance groups and a whole lot more.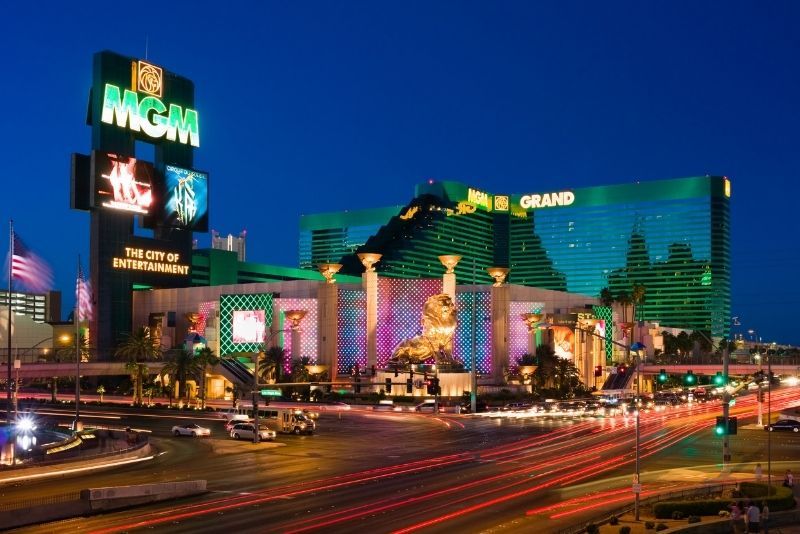 Here's all you need to know about the MGM Grand Hotel, where you can watch some of the best shows in Las Vegas.
Jabbawockeez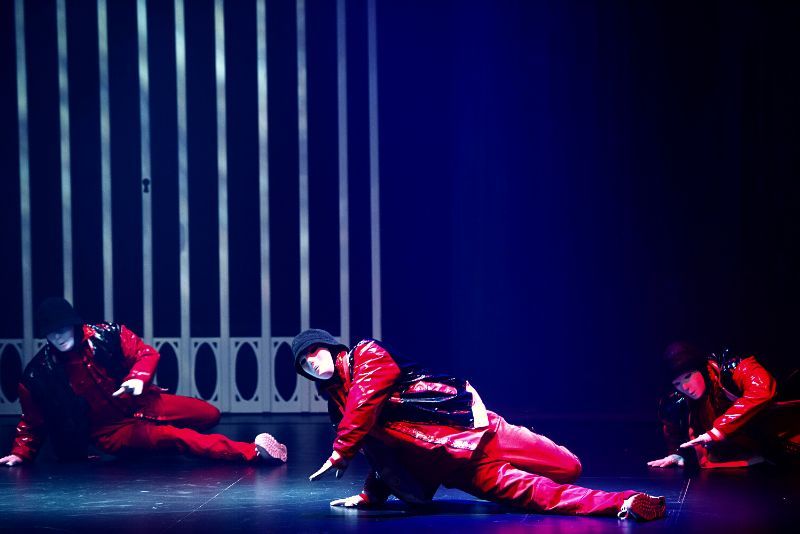 Putting on a high-energy show suitable for the entire family, the Jabawockeez "Timeless" performance combines choreographed hip-hop dance routines with jaw-dropping stunts and incredible special effects, with a touch of humor thrown in for good measure.
The masked dance crew — which features close to two dozen members — first rose to fame after winning the first season of America's Best Dance Crew in 2008, and they've been wowing audiences with their innovative style ever since, gracing the MGM's stage since 2010.
The show has earned the title of "Best Family Show" and "Best All Ages Show" for three years running.
Tickets price
MGM Grand tickets for Jabbawockeez start at US$50 per person for Category D seats. These are good seats usually to the side or at the back of the auditorium.
If you book online and in advance, the price is more likely to remain at these levels — last-minute at-the-door tickets can be more expensive because the cheaper seats are likely purchased already.
Limited-view seats are available for US$20 but these are not recommended. Prices go up to US$110 per person for Category A seats — considered the best seats in the house.
For an extra US$100 per person you can purchase the Jabbawockeez Meet and Greet add-on. This backstage package includes a photo op with the dance crew a gift bag with various merchandise, including an autographed item and time to chat with the group.
All tickets are subject to taxes and fees. Prices may change without notice.
Event times
The Jabbawockeez live performance takes place every day of the week except Tuesday at the MGM Grand. Show times are as at 7 PM and 9:30 PM.
During peak times like Christmas, there may be an additional show at 4 PM.
Shows run for approximately 70 minutes without an intermission. It is recommended to arrive early to find your seats as performances start promptly.
Age requirement
This MGM Grand show is suitable for all ages. Kids 3 years and older must have their own ticket, while toddlers 2 and under can sit on a parent's lap.
KÀ by Cirque du Soleil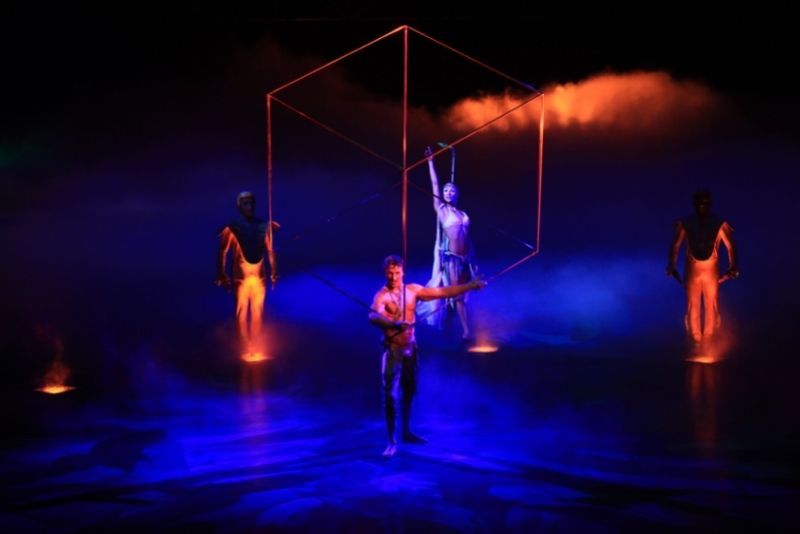 A magical rendition that follows the fascinating story of Imperial Twins separated by the throws of war who must fulfill their shared destiny, this Cirque staple stands out from the rest as the first to follow a cinematic storyline. And thanks to its mix of martial arts, acrobatics, dance and special effects, it does so in spectacular fashion.
The detailed set designs change throughout the course of the story, providing an immersive experience that will leave you at the edge of your seat from beginning to end.
Suitable for the whole family, with pyrotechnics adding the finishing touch, KÀ is a show not to be missed. Beloved by families and visitors of all ages, this classic struggle between love and war has created one of the best Las Vegas shows.
Tickets price
Tickets for KÀ by Cirque du Soleil start at US$55 per person for Category E seats, which are located toward the back of the theatre. Producer Seats and Golden Circle tickets are between US$190 and US$200, offering the best vantage points.
If you're feeling fancy, consider the KÀ Royal VIP Experience. At more than US$300, this package includes the best seats as well as early access, a guided backstage tour, meet-and-greet with the artists, a drink and professional photos
KÀ is a little more expensive compared to other MGM Grand shows tickets, however, it's worth every penny.
Event times
KÀ runs every Saturday, Sunday, Monday, Tuesday and Wednesday at 7 PM and 9:30 PM.
The show is approximately 90 minutes long, with no intermission.
Age requirement
KÀ is a family-friendly show but children under the age of 3 are not permitted into the KÀ Theatre. Visitors under 18 must be accompanied by an adult.
Brad Garrett's Comedy Club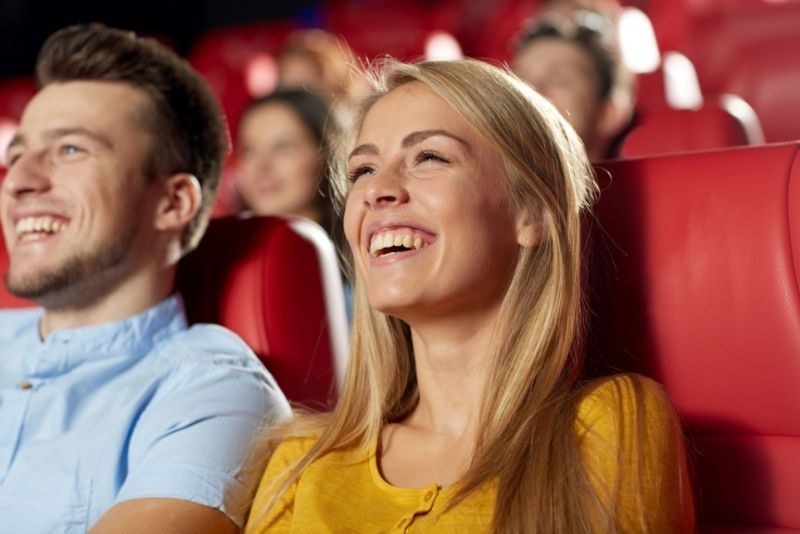 Known for delivering side-splitting laughs with a rotating headline of all-star comedians, Garrett's Las Vegas comedy club is one of the best in town.
Located inside the MGM Grand in a theater custom-built for comedy, the intimate setting provides an up-close and personal experience with some of today's top comedians.
Established comedians — names like Louis CK, Jerry Seinfeld, Aziz Ansari and three-time Emmy Award-winner Brad Garrett — take center stage alongside up-and-comers, ensuring the routines are always new, fresh and, most importantly, funny.
If you'd like to get a taste of the venue without committing to a show, live music is held in the lounge every Thursday through Saturday, starting at 5:30 PM.
Tickets price
MGM Grand show tickets for Brad Garrett's Comedy Club cost between US$60 and US$80 per person. Zone 2 tickets are the cheapest, with seats toward the back and side.
At US$70 per person, Zone 1 show tickets are for seats more central, while the Premieum Zone tickets, at $80 include the best seats in the house, right next to the stage.
These prices exclude taxes and fees, which are between US$10 and US$15 depending on your ticket.
Event times
Comedy performances takes place every day of the week at 8 PM. Shows are typically between 75 and 90 minutes long
Age requirement
To attend shows at Brad Garrett's Comedy Club, guests must be at least 21 years old.
David Copperfield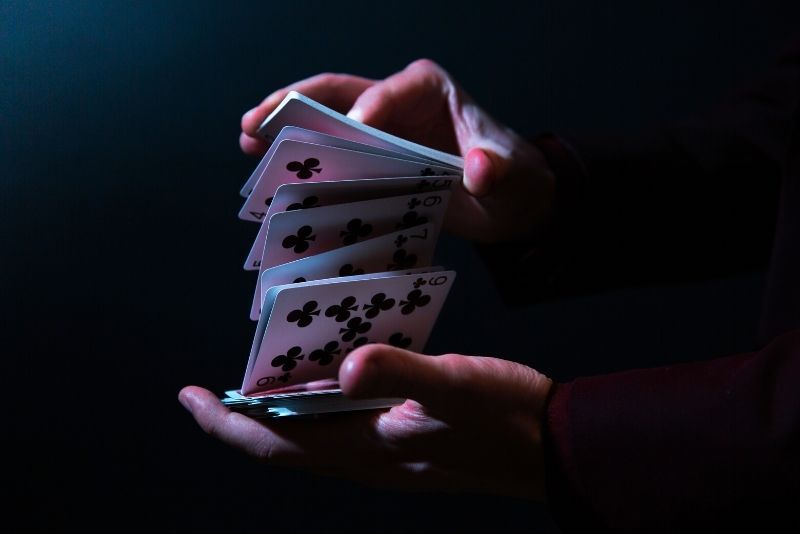 Delivering jaw-dropping illusions for more than four decades, David Copperfield is one of the most commercially successful magicians in history.
Considered by many to be the greatest illusionist of our time, David uses a mix of grand theatrical illusions, disappearances and storytelling in his performance to captivate viewers of all ages.
His tricks have become legendary — like walking through the Great Wall of China and making the Statue of Liberty disappear. On a smaller scale, this family-friendly show combines comedy elements with special effects. Expect classic sleight-of-hand tricks, baffling illusions and so much more.
You can also consider an upgrade to the David Copperfield Meet & Greet Experience, where you can receive signed photos, are guaranteed prime seating, and of course, get to meet the illusionist himself and witness private magic tricks up close.
Tickets price
The price of David Copperfield show tickets starts at US$70 per person, climbing up to $130 per person for seats in the Golden Circle, the best seats in the theatre.
If you want to meet David Copperfield, the Meet & Greet Experience costs US$220 per person which includes the price of your MGM Grand show tickets.
These prices don't include additional taxes, usually between US$10 and US$15 depending on your ticket.
Event times
David Copperfield shows are held every day of the week at 7 PM and 9:30 PM. On Saturdays, an extra show is held at 4 PM.
During busy times like holidays and summer, there may be additional shows at 4 PM on other days.
Shows are 90 minutes long without an intermission.
Age requirement
David Copperfield's show is a family-friendly experience. However, children under the age of 5 aren't allowed into the theater. Ticket holders younger than 18 must be accompanied by an adult.
Location & Directions to the MGM Grand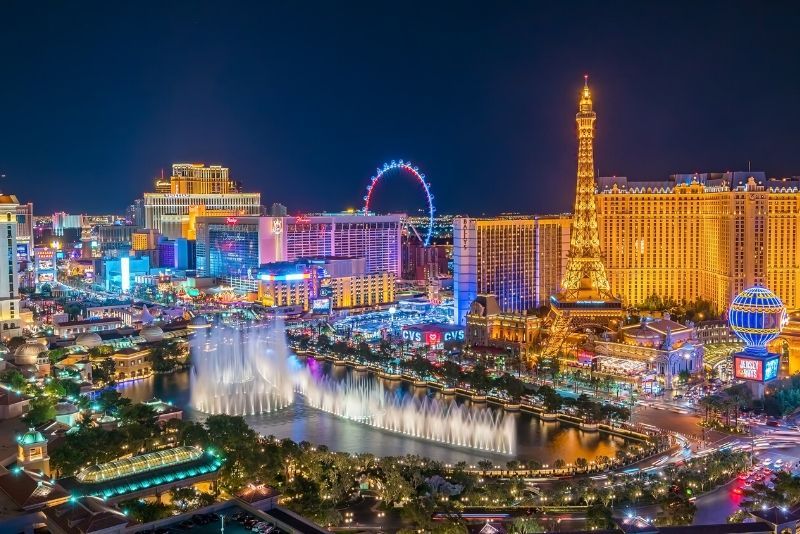 The MGM Grand is located in the heart of the Las Vegas strip, on the eastern side of Las Vegas Boulevard. It's impossible to miss, sitting across the road from New York New York's famous Manhattan skyline and roller coaster.
If you're arriving at Las Vegas airport, a taxi or rideshare to the hotel-casino will cost around US$20-US$30.
Alternatively, if you're arriving at the main bus terminal in Downtown Las Vegas near Fremont, both the Deuce bus and the Centennial Express Northbound will take you right to the door of the MGM Grand.
Which other hotels host shows in Las Vegas?