Famous for its façade of volcanoes, the Mirage is a 4-star hotel located on the Las Vegas Strip – but not like any that's come before it. This resort is brilliantly decorated to embody the essence of Polynesia.
Mirage features a dolphin habitat, several pools and award-winning restaurants, a spa, a casino — and some of the hottest Las Vegas entertainment.
The Mirage is considered to be the original Vegas mega-resort and as such, there's always high demand for visitors looking to get their hands on the various Mirage Hotel shows tickets.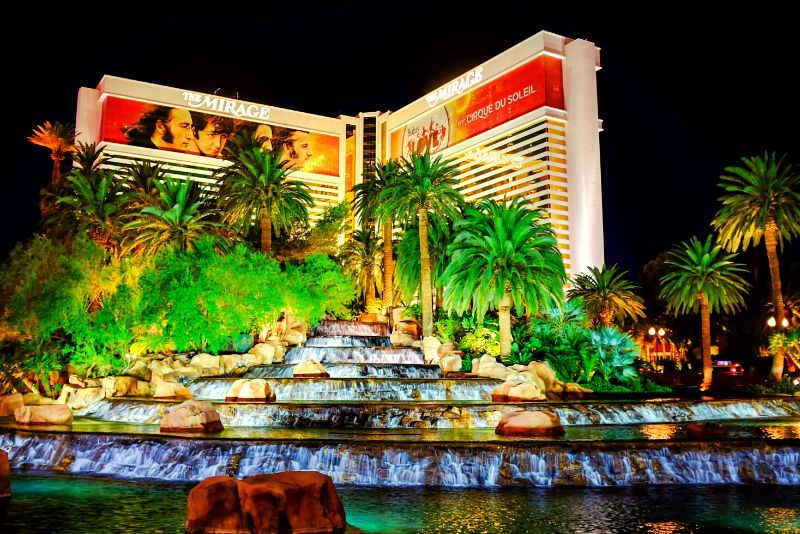 Here's all you need to know about Mirage, where you can watch the best shows in Las Vegas.
The Beatles LOVE by Cirque du Soleil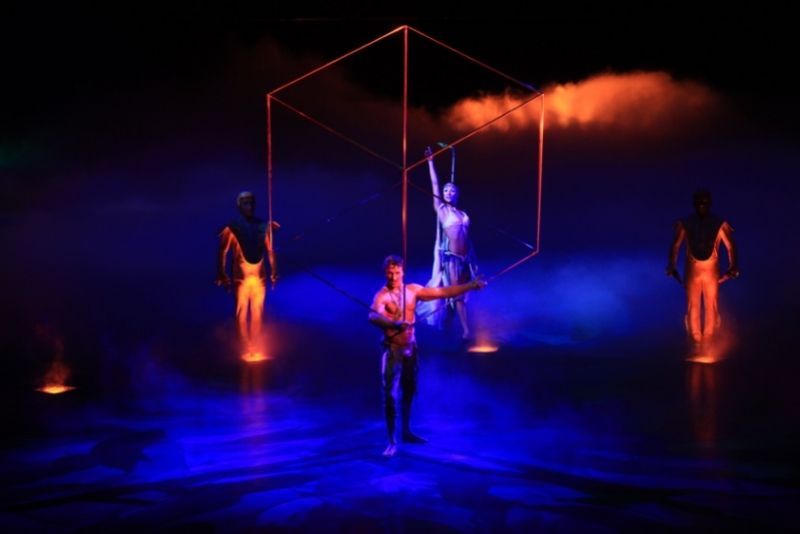 Combining the showmanship of Cirque du Soleil with the legendary music of The Beatles, this is a must-watch for fans of both.
The captivating show features all your favorite Beatles hits customized for the circus arts — set to incredible acrobatics, choreography and theatrics that combine into one breathtaking, toe-tapping performance.
While all Cirque du Soleil shows are special, this is one of the most popular in Vegas. Part of the reason for this is that the multiple award-winning show was actually created in collaboration with Paul McCartney and Ringo Starr.
The result is a fast-paced, multi-sensory journey full of trampoline acts, roller skate skits, psychedelic special effects and one incredible soundscape.
Tickets price
Mirage show tickets for Cirque du Soleil's The Beatles LOVE start at US$69 per person for basic seats such as Category H or Category E.
The better the vantage point, the higher the price — Golden Circle seats cost over US$150, while producer seats, arguably the best in the big top, cost more than US$210.
The VIP experience is called TOAST to LOVE. For around US$300 plus fees, the ticket includes early theater access, a guided backstage tour, an artist meet-and-greet, VIP Seating, a souvenir photo, and food and drinks.
Event times
Cirque du Soleil's The Beatles LOVE runs five days a week, from Tuesday  to Saturday at 7 PM and 9:30 PM.
The show is approximately 90 minutes long, without intermission. It is recommended to arrive 30 minutes prior to the start time. This will give you enough time to find your seats and enjoy the pre-show experience.
Age requirement
The Beatles LOVE is suitable for all ages. However, children must be at least 5 years old and accompanied by an adult to attend the show.
Shin Lim: LIMITLESS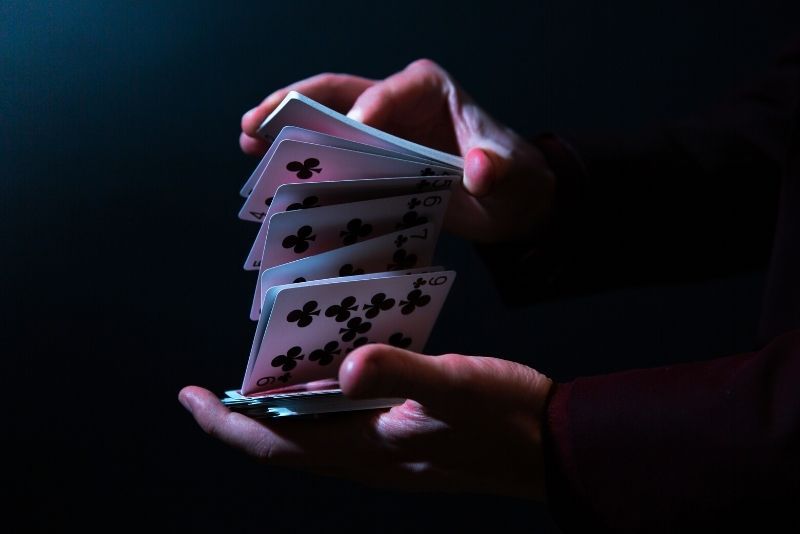 A self-taught magician and illusionist who has been training since he was just 13, Shin Lim holds the impressive claim to fame of being the only two-time winner of "America's Got Talent."
With his originality and creativity, he's created some of the most mind-boggling card tricks that have to be seen to be believed.  His shows always promise to be a visual feast.
He performs one jaw-dropping feat after another in his own inimitable style. Harnessing elements of musical theater alongside typical magician showmanship, this is always a contender for those deciding between different Mirage shows.
Tickets price
Tickets for Shin Lim start at around US$49 per person plus applicable taxes and fees for Category D tickets. These are located in the back few rows of the theater. Like most Mirage shows, the closer you are to the stage, the higher price you pay.
Category C seats start at US$59, Category B at US$79, and meet-and-greet tickets at US$229 that include seats in the first 4 rows.
Event times
Shin Lim performs his LIMITLESS show at the Mirage Hotel & Casino every Thursday, Friday, Saturday, Sunday and Monday night at 7:30 PM.
During busy seasons such as holidays, there may be additional shows added to the schedule, usually at 5 PM.
The show lasts approximately 90 minutes.
Age requirement
LIMITLESS is a family-friendly show, however, 5 is the minimum age to attend. Those under the age of 18 must be with an adult.
Aces of Comedy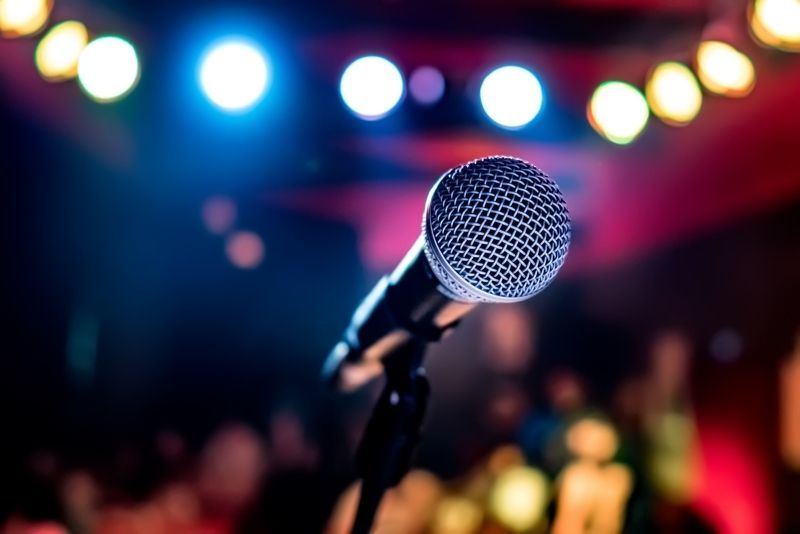 Bringing together the most revered names in American comedy, the Aces of Comedy series at the Mirage is a must-see for fans of stand-up.
Depending on the night, routines can include stand-up, sketch comedy, prop skits, audience improvisation or a combination of all of the above.
In the past, celebrities like Jerry Seinfeld, Chris Rock, Ray Romano, Scarlett Johansson, Daniel Tosh, Tim Allen, Jim Jefferies and David Spade have taken center stage.
In total, the roster includes close to 40 comedians, so every show is guaranteed to be fresh and new.
Tickets price
The price for Mirage show tickets for Aces of Comedy varies depending on which headliner is performing. For example, tickets for Jim Jefferies start at US$49, while tickets for Ray Romano & David Spade as a duo start at US$79.
Tickets for Bob Marley, Kathleen Madigan or Chico Bean start at US$29, those for Wayne Brady start at US$39 and Tim Allen would set you back US$59.
Generally speaking, Mirage shows tickets are anywhere between US$29 and US$79. These do not include taxes or fees, usually between US$10 and US$15 per ticket.
Event times
Regardless of who the headliner is, nearly all Aces of Comedy shows at the Mirage start at 10 PM. The stand-up lasts about 90 minutes in total.
Age requirement
Only those over 18 years old can purchase Mirage show tickets for Aces of Comedy. A lot of the humor can be crude and adult in nature and not appropriate for children.
Location & Directions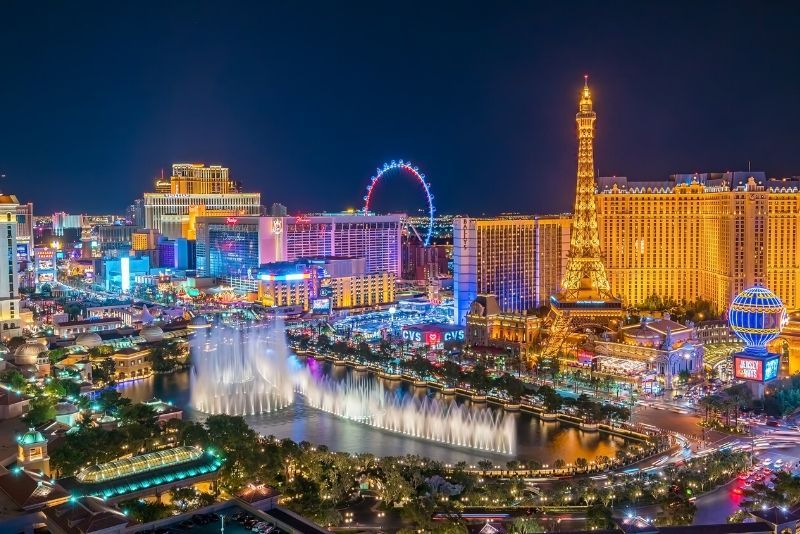 The Mirage is located right in the middle of the Las Vegas strip action, on the western side of Las Vegas Boulevard. It is sandwiched in between Caesars Palace and Treasure Island, across the road from the exotic Venetian.
If you're flying into Las Vegas airport, a taxi or rideshare to the hotel-casino will cost around US$20-US$30 for what shouldn't be more than a 10-minute drive.
If you prefer to save a few dollars, you can also take the 108 bus to either the Las Vegas Monorail Convention Center or the Deuce Bus station at the Sahara. Both routes will drop you off within walking distance of the Mirage hotel and casino.
Alternatively, if you're arriving at the main bus terminal in Downtown Las Vegas near Fremont Street, the Deuce bus and will take you right to the door of The Mirage.
Which other hotels host shows in Las Vegas?