Paris shows are famed throughout the world for their flamboyance and daringness, which is why you should consider including one on your itinerary. It will certainly be an evening to remember!
By day, Paris is all about climbing the Eiffel Tower and standing in the shadow of Sacre Coeur. Yet as night falls, a whole different sort of experience awaits as burlesque dancers and supple acrobats take to the stage.
Moulin Rouge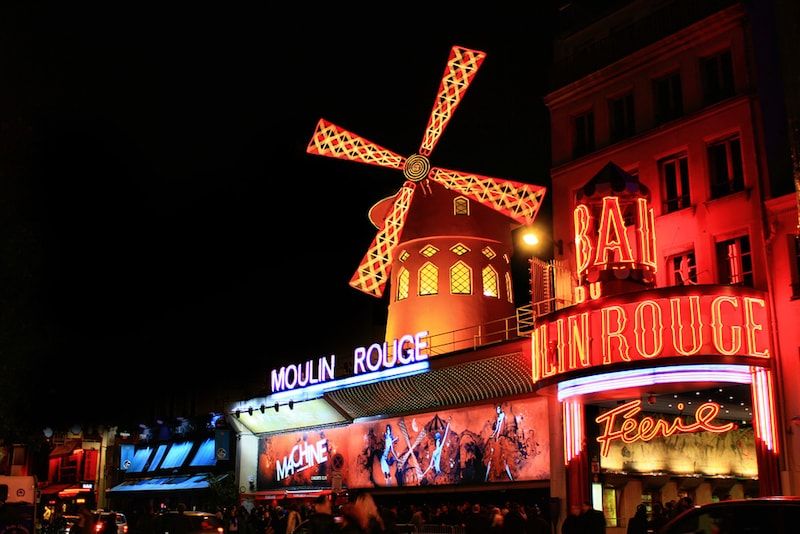 When it comes to shows in Paris, the Moulin Rouge is undoubtedly the most famous. If you're after glitz, glamor and a dash of sauciness, then this is where you'll find the best entertainment in town. Sitting pretty on Boulevard de Clichy, the red windmill venue is instantly recognizable as the heart and soul of Parisian nightlife.
Known for being the birthplace of the can-can dance, the Moulin Rouge is a hotbed of cabaret shows and musical revues. The décor has barely changed since the "Belle Époque," and the ornate interiors dazzle just as much as the dancers.
Lido de Paris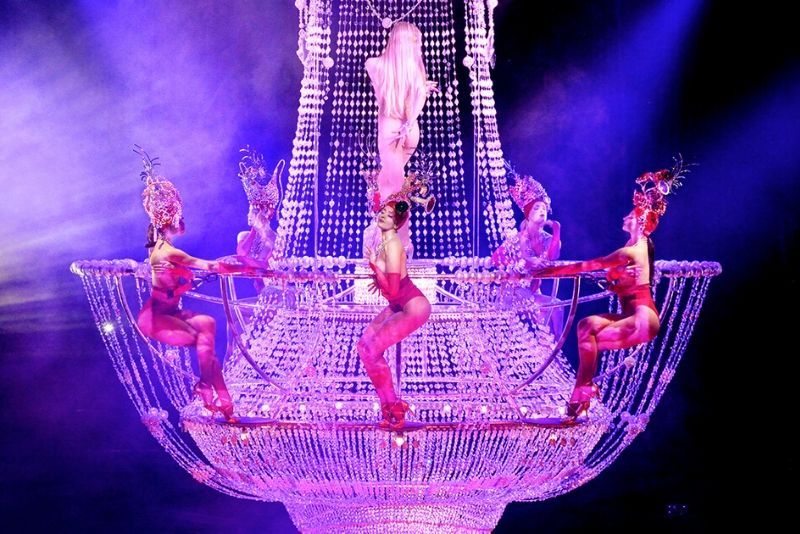 Bringing a dash of sparkle to the Champs-Élysées, the Lido de Paris is the place to go for a bit of burlesque. These evocative Paris shows are packed with cabaret capers and daring dancers, while magicians and jugglers are thrown into the mix for a bit of variety.
Globally renowned for their skill and grace, "The Bluebell Girls" are one of the most famous features of the performance. Extravagant costumes and special effects bring the show to life, with everything from pop songs to Broadway hits on the cards. You'll be humming away to the tunes long after you leave.
Crazy Horse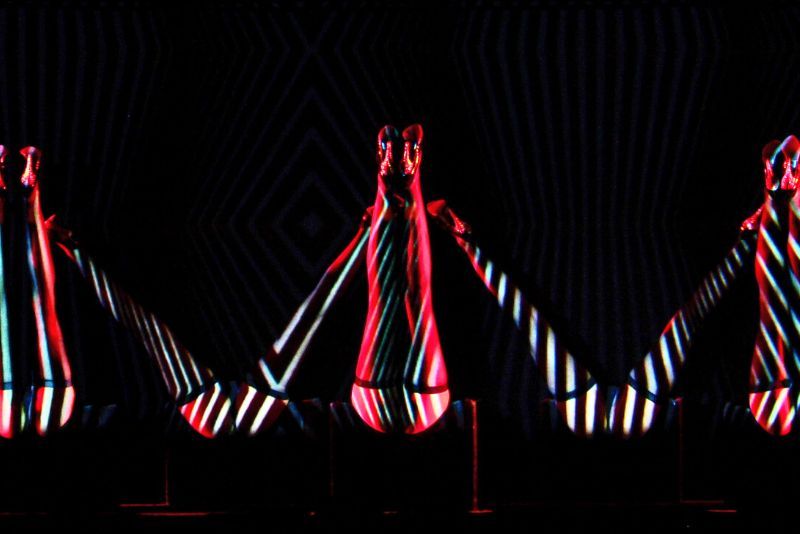 With a name like Crazy Horse, you know that you're in for a good night out. Atmospherically housed in a former wine cellar in the eighth arrondissement, this club hosts one of the most popular entertainment shows in Paris. Variety acts are often on the agenda, but it's the nude cabaret dancers that have people queueing at the door.
Inspired by traditional entertainment in American saloons, the performances here at Crazy Horse are risqué yet tasteful. The talented female dancers all but defy convention with their perfectly staged moves, whipping the audience into a frenzy before elegantly bowing out.
Paradis Latin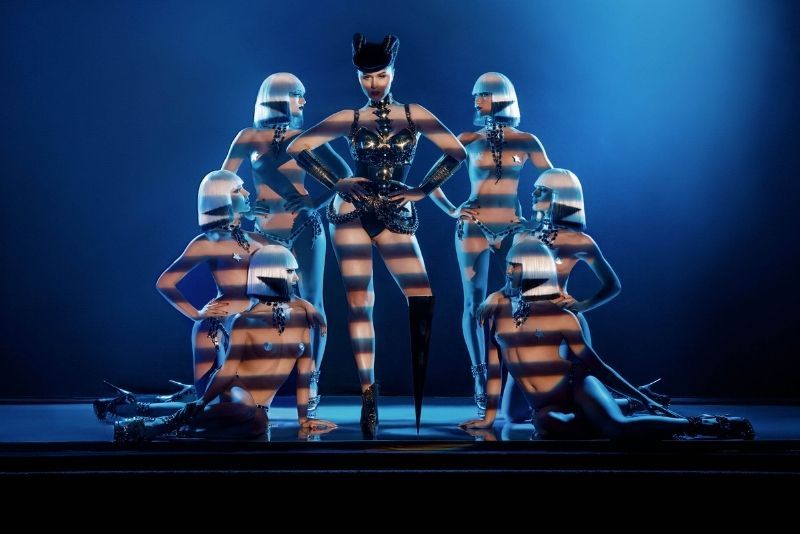 Tucked away in the heart of the Latin Quarter near Notre Dame, Europe's oldest cabaret venue is the home of dancers, actors and comedians. Paradis Latin offers some of the city's most authentic musical performances, with tumbling acrobats adding a theatrical element to this head-turning Paris show.
Both dinner performances and review events are available, with innovative technology and multiple stage sets keeping audiences on the edge of their seats. It's sensual, seductive and energetic all at the same time. You'll want to get your hands on these Paris show tickets in good time, as sell-out acts are the norm!