The city of Dubai is a destination known for its luxury shopping, ultramodern architecture and amazing attractions. As a major global hub, Dubai is well-known for its luxury tourism and is home to a diverse cosmopolitan population.
The emirate of Dubai also lies within in the Arabian Desert and is surrounded by dune landscapes perfect for a desert safari tour.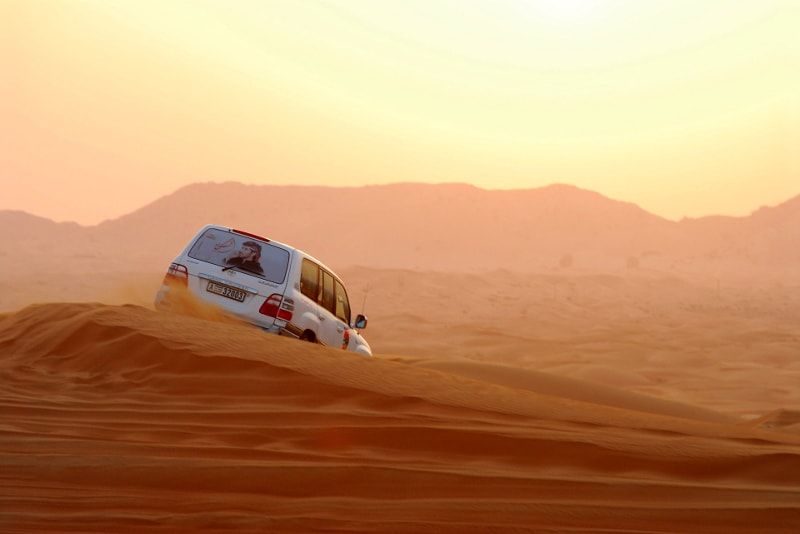 Here's all you need to know about desert safari, one of the most fascinating day trips from Dubai.
What are the best desert safari tours from Dubai?
Whether you are an early bird or a night owl, there is an itinerary to suit you. Here are some of the best desert safari tours in Dubai:
Desert safari with activities and dinner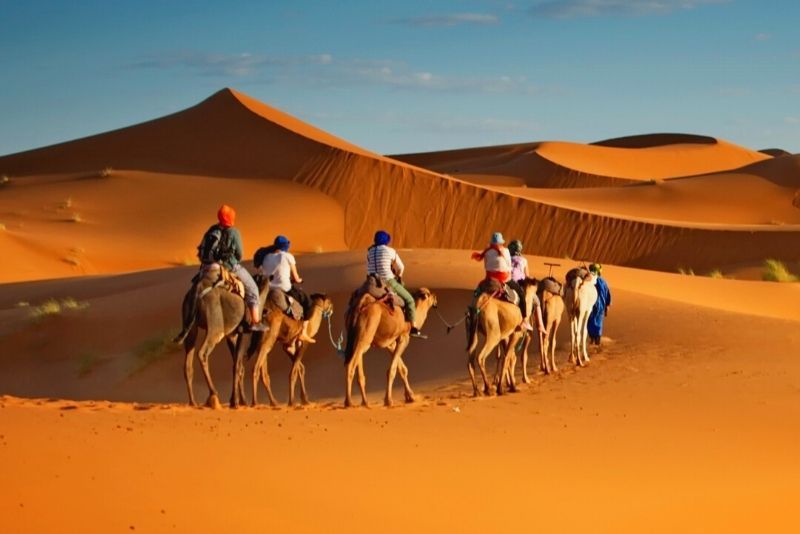 On a desert safari, you can expect a busy tour starting with racing up the dunes in your comfortable air-conditioned 4x4. Activities like sandboarding, camel rides, henna painting are included and you will enjoy belly dancing and a Tanoura show along with your barbeque dinner.
Quad biking is optional and can be included if you upgrade your tour to the premier option. If you are a car enthusiast, you can choose a tour that includes transport in a heritage Mercedes or Land Rover vehicle.
Ultra-Luxury desert safari with Wildlife Tour and Fine Dining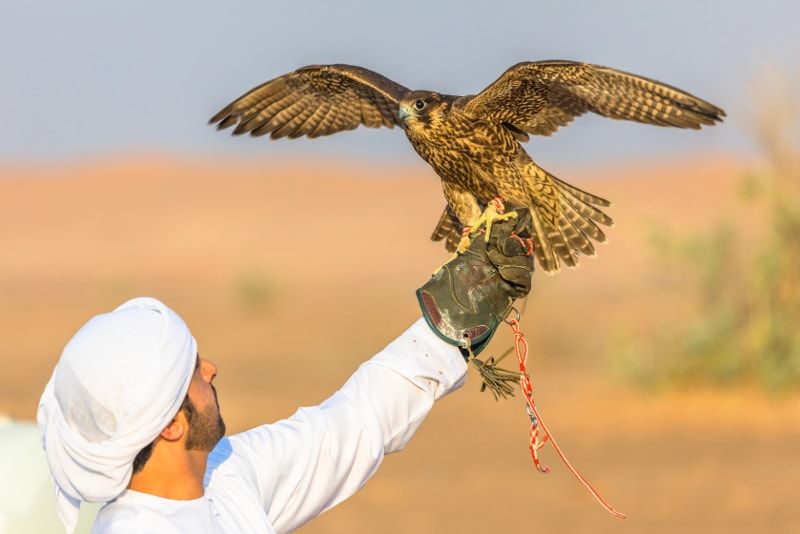 If you are a wildlife lover looking for a balance between nature and luxury, this safari that includes a delectable 6-course dinner experience is the perfect option.
A 60-minute nature drive with an expert conservation guide is followed by a visit to a Ghaf tree forest, a remote desert lake and a falconry performance. After your decadent dinner, a breath-taking acrobatic performance and fire dance conclude your evening before the transfer back to your hotel.
Morning desert safari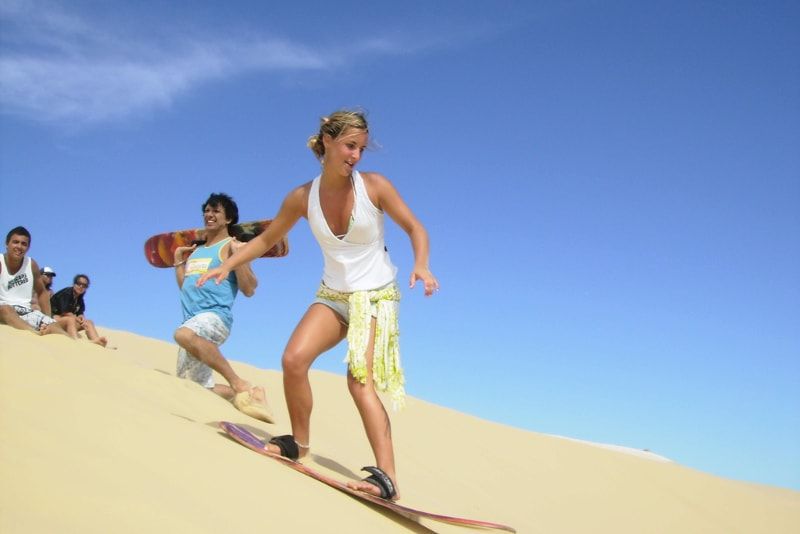 A morning desert safari is the sightseeing and adventure activity for you if you prefer an early start.
Depending on your tour, the morning either begins with coffee, sweets and dates at a desert camp or a desert picnic breakfast at sunrise. After breakfast, hit the dunes to experience some desert off-roading. An opportunity to sandboard lets beginners practice on gentler slopes, while more experienced boarders can tackle the extreme dunes.
Overnight desert safari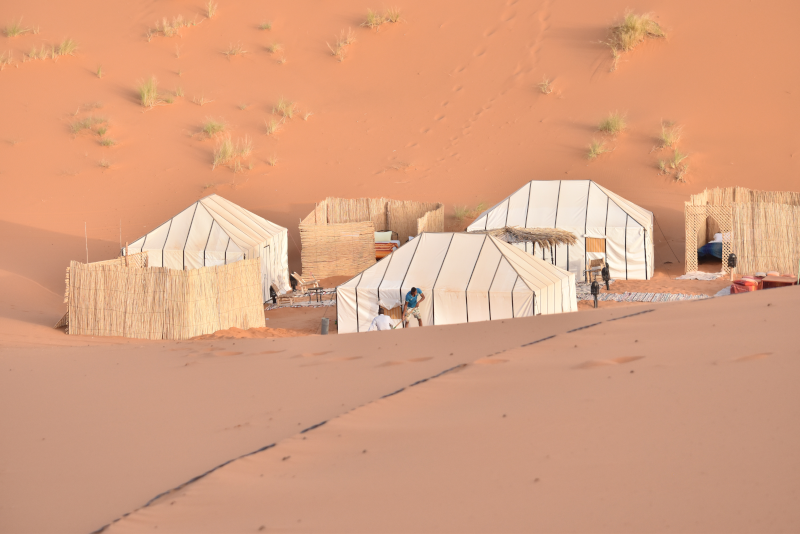 An overnight trip to the desert combines the best of an afternoon and a morning tour with a night at a typical Bedouin camp. With an overnight stay in the desert you will have time to stargaze and observe the awe-inspiring night skies.
Private champagne desert safari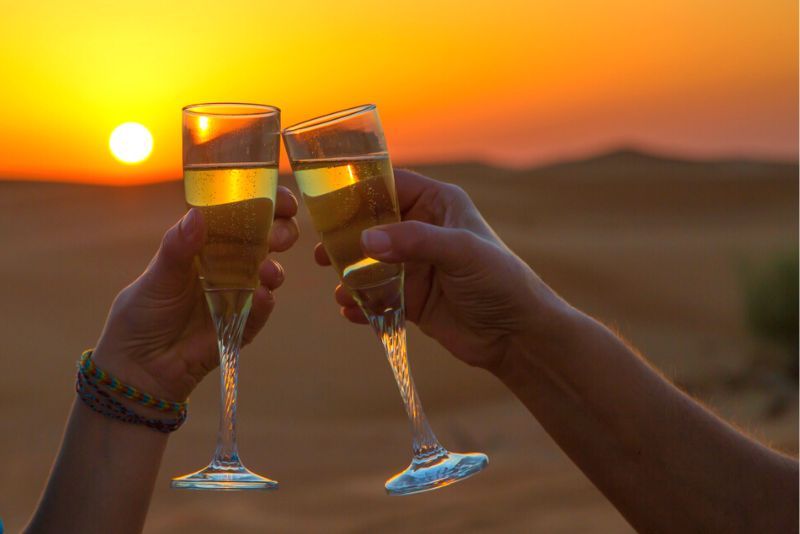 For an intimate experience, book a private desert safari that includes stopping to watch the sunset with a chilled glass of champagne. The tour includes a dune drive in the Dubai Desert Conservation Reserve where you will see desert animals such as the Arabian oryx.
After sunset you will enjoy dinner and entertainment under the stars at a traditional Arabic camp.
Which places are visited on a desert safari tour in Dubai?
On a desert safari tour, the focus is more on the experiences than the destinations. Here is a list of several places that are regularly included in a desert excursion itinerary.
Al Marmoom Desert Conservation Reserve is an unfenced conservation area. It serves as a sanctuary for endangered animals and includes an extensive man-made desert wetland.
Al Khayma Desert Camp is designed in Bedouin style and aims to provide a glimpse into this way of life with traditional drinks, Shisha pipes, falconry, henna tattooing and Tanoura and belly dancing.
Dubai Desert Conservation Reserve covers 5% of the Emirate of Dubai and is home to multiple plant and animal species that are found in the region. The Ghaf Tree Forest,  located in the reserve are a welcoming evergreen space in the arid area.
The Hatta Heritage Village situated in the Al Hajar Mountains is a reconstructed traditional village. There are 30 buildings in the village including houses and a mosque.
How much does it cost?
A Desert Safari with activities and dinner starts at as little as US$30 per person. A premium tour in a heritage vehicle costs around US$115 per person.
Morning Desert Safaris start at US$50 per person with upgrades to a premium tour including extra activities possible on some tours.
Overnight Desert Safaris start at US$120 per person sharing.
Ultra-Luxury Desert Safari with Wildlife Tour and Fine Dining experiences start at US$150 per person for a heritage experience to US$480 per person for a platinum collection experience that includes dinner at an oasis.
An intimate private champagne desert safari costs US$620 per tour.
What is included?
Most tours include dune bashing, sandboarding and a camel ride. They also include soft drinks and a meal – a barbeque dinner or morning coffee, sweets and dates.
At the desert camp, entertainment such as falconry, henna tattooing, and Shisha pipe smoking are included. Quad biking can be included as an optional extra.
Where does it start?
Dubai Desert Safari trips start with a pickup from your hotel or from a location of your choice in the city.
How long does it last?
A typical Desert Safari excursion lasts from 4 to 6 hours, but an ATV tour may be as short as 1 hour. Overnight safaris can take between 18 and 24 hours.
When is the best time for a desert safari tour in Dubai?
Dubai summers are extremely long, hot, windy and humid. Winters are mild to warm, with pleasant day-time temperatures and mild nights. The weather for a Desert Safari tour is best from November to March.
Early mornings are best for outdoor tours if you are planning on travelling during the warmer months of the year.
Are there any combos tours available?
Yes, there are combo tours available that include a Dubai Desert Safari.
Explore Dubai: Burj Khalifa, Aquarium and desert safari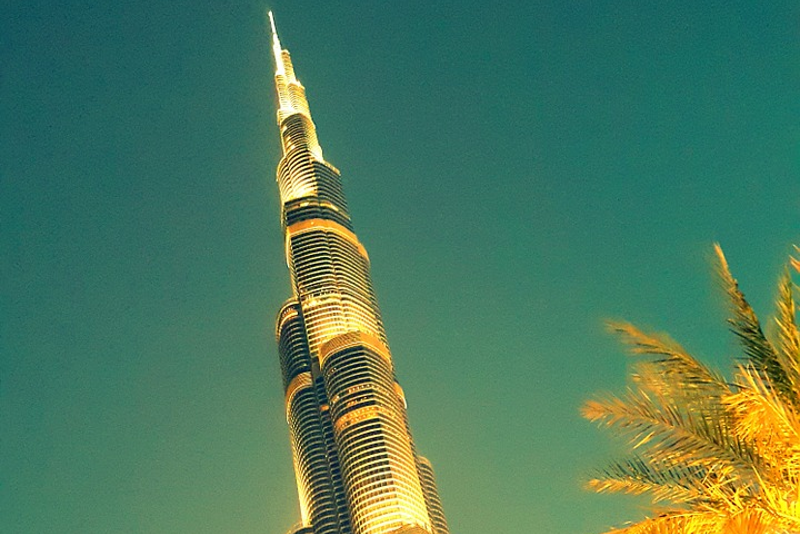 This combo tour allows you to experience three of Dubai's top attractions – the observatory at Burj Khalifa, Dubai's tallest building, the Dubai Aquarium and Underwater Zoo and an evening desert safari. These experiences can take place on consecutive days and include a buffet dinner on the desert safari.
Combo: Burj Khalifa, Dubai city tour, Dhow cruise and desert safari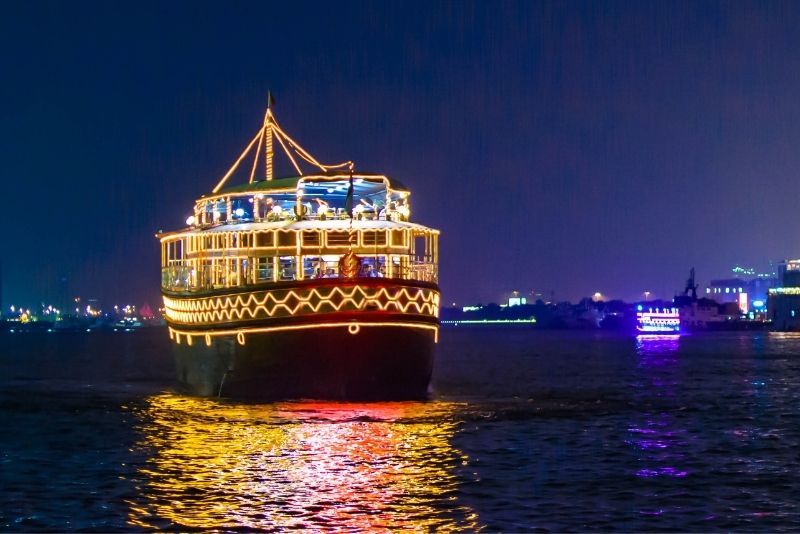 This 2-day combo tour includes four experiences. On day-1 the combo starts with a visit to Burj Khalifa followed by a desert safari with dinner. Day-2 begins with a city tour and ends with a Dhow dinner cruise down Bur Dubai or Deira Creek.
Is it safe?
Desert tours in Dubai are generally safe but can be quite physically taxing. For this reason some tours are not recommended for children under 6 or adults over 65. If you are pregnant or have other pre-existing medical condition, this tour is not suitable.
Are children allowed?
Depending on the nature of the tour, children over 2-years may be allowed. Some tours are only suitable for children 6-years and older. Only individuals over the age of 14 are permitted on quad bikes.
Travel tips
Wear cool and comfortable clothes and closed shoes.
Modest dress is required in public spaces.
Remember sunscreen and a hat.
Bring a jacket for winter evenings.
No alcohol will be served during Ramadan or on religious holidays.
Live entertainment may not be available on national or religious holidays.