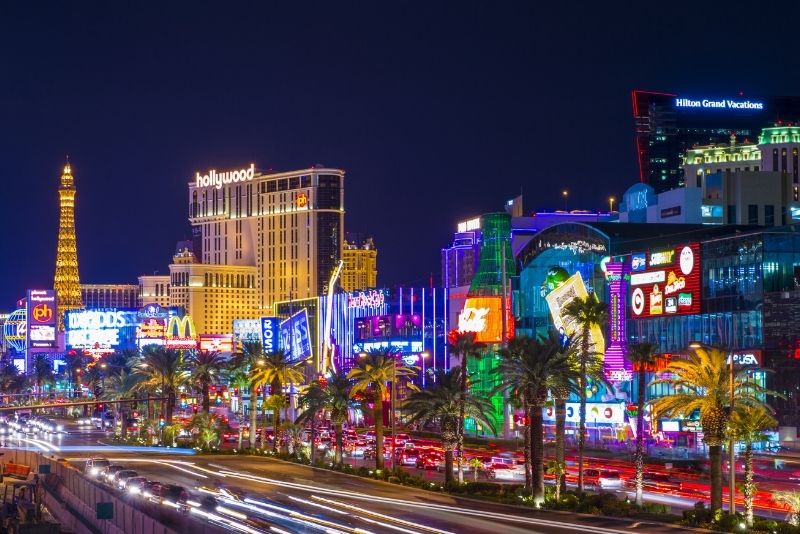 The non-stop party of all parties; the Entertainment Capital of the World, and the very aptly-nicknamed Sin City (it'll make sense when you get there), Las Vegas has been a magnet for drinks, debauchery, and dice games since the early 1900s.
Evolving from its mobster roots, this isolated city in the Mojave Desert has grown over the decades; as it's welcomed more casinos, more thrill-seeking tourists, and more big-name brands and entertainers, its reputation has grown in sync — and boy, what a reputation!
But beyond its casinos — of which, there are many, with no shortage of theatres, shows (including 21+ shows), brilliant museums,  fun tourist attractions, celebrity-run restaurants, and pool decks — there's a ton of other things to do on the Las Vegas Strip!
So whether you're traveling solo, with buddies for a thirsty getaway, with your better half in search of a little romance, or with the kids for a much-needed dose of family fun (there's plenty of this here too, don't you worry), this entertainment mecca has got you covered.
How this article works: we'll start from the Fabulous Las Vegas Sign and then make our way north up the Strip toward historic Fremont Street. While a few activities are technically just off the Strip, they deserved a mention.
Ready? Sing Vivaaa Las Vegas and let's jump into it!
1 – Snap a selfie in front of the Welcome to Fabulous Las Vegas Sign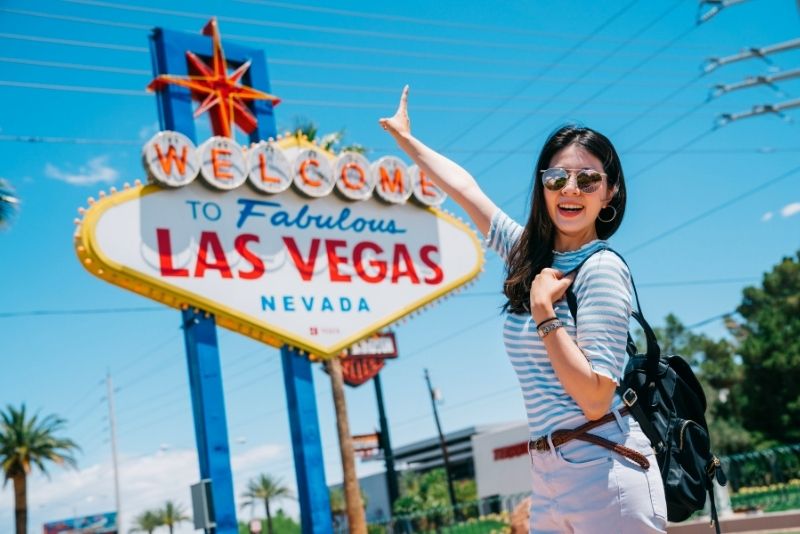 There's no mistaking where you are when you see the iconic neon Welcome to Fabulous Las Vegas Sign.
A quintessential photo opportunity for any visitor, this 25-foot tall sign stands proud at the south end of The Strip (technically, and ironically, outside of the city limits), and is often the first point of call for snap-happy tourists making their way into Sin City.
By day, you'll find all kinds of costumed Elvis impersonators and whimsical characters ready for a photo op; by night, the sign lights up in vibrant colors for a fresh perspective on the 1950s landmark.
2 – Button-mash at the Pinball Hall of Fame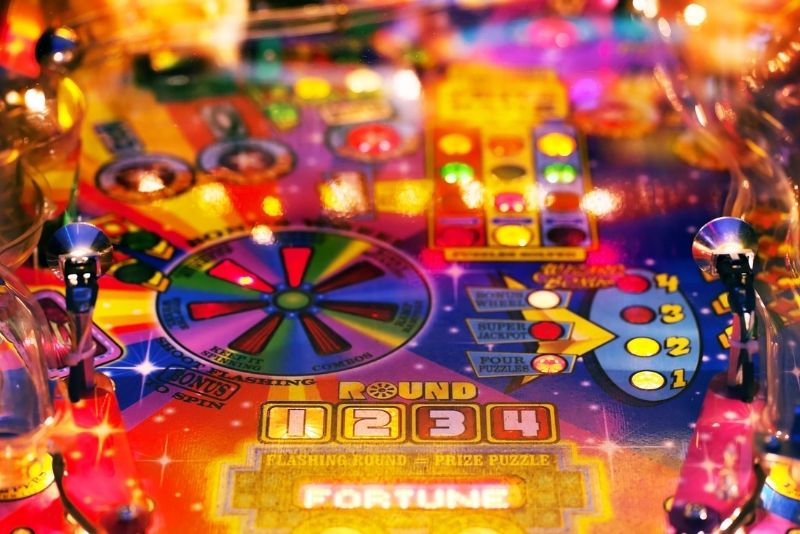 A retro gaming paradise, this southern-Strip museum is home to more than 200 classic pinball machines and video games — from Donkey Kong to Dr. Who, Wheel of Fortune, Pacman, and everything in between — from the 1960s through the 1990s and beyond.
Where the nostalgia flows and the neon runs hot, this 25,000-square-foot space of button-mashing, lever-flipping fun earns its stripes as the world's largest display of working pinball machines, and with cheap snacks and playable games to boot, it's a must-visit for any gamer enthusiast.
Admission is free and the snacks are cheap, just be sure to pack a few quarters if you want to attempt a new high score.
---
Mandalay Bay Resort and Casino
One of the first luxury resorts – and a spectacular one, no doubt – that you see as you arrive from the southern end of Las Vegas, the 3600-room Mandalay Bay dazzles visitors with a vast selection of luxury amenities and diverse activities.
Boasting a three-pronged distinct hotel tower, an 11-acre tropical pool (these guys know how to throw one serious pool party), an enviable aquarium that plays host to no less than a dozen types of sharks, and some of the best restaurants in town (including Charlie Palmer's acclaimed Aureole), Mandalay Bay is also home to one of the city's most popular casinos, complete with all the classic table games and slots.
Throw in a 12,000-seat concert venue that regularly welcomes traveling pop superstars and it's easy to see why this resort is one of the most popular in town.
3 – Wander around the Shark Reef Aquarium at Mandalay Bay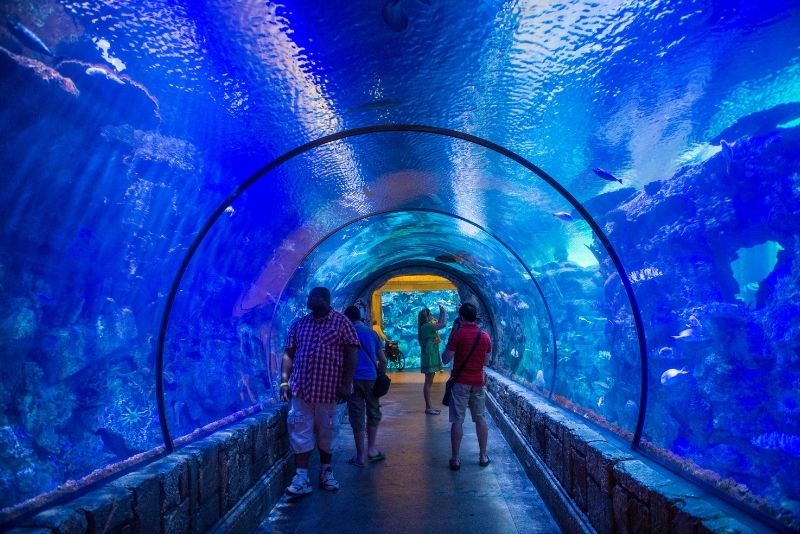 Looking for fun family things to do in Las Vegas with kids? Home to over 2,000 animals of all different shapes, sizes, colors, and geographic originals, Mandalay Bay's family-friendly Shark Reef Aquarium serves as a kind of mini-zoo, complete with underwater tunnels, touch tanks, interactive exhibits, and educational trainer talks.
With over 100 different species swimming through the translucent waters — from giant rays to the famous sharks, plus endangered green sea turtles, nippy piranhas, glowing jellyfish, and even a few rare golden crocodiles — it's easily the most diverse aquariums on The Strip, and a great place to take the kids for an afternoon (or evening) out.
4 – Be dazzled by Michael Jackson ONE by Cirque du Soleil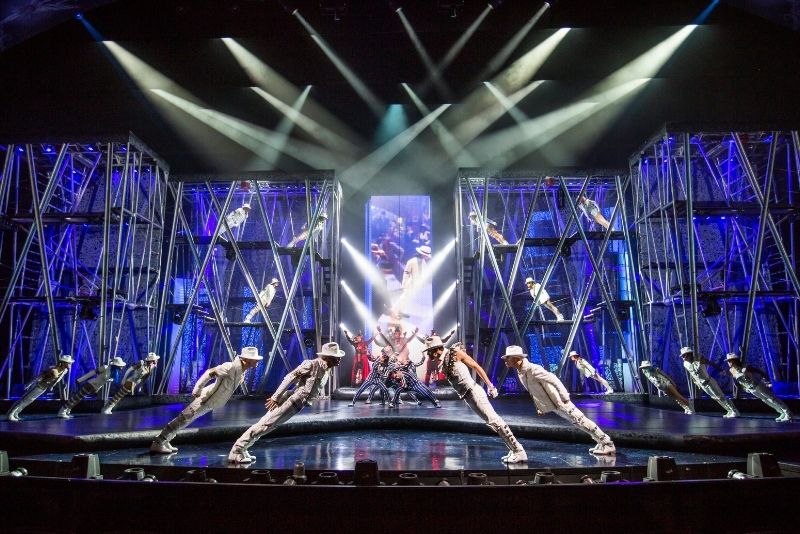 Looking for the best Las Vegas shows? For a night of magic, music, and marvelous acrobatics, the longstanding Cirque du Soleil is always a good choice, and their Mandalay Bay show, Michael Jackson ONE, is no exception.
A tribute to the life and music of the King of Pop, this high-energy production features over 60 artists, dancers, acrobats and musicians, and transports the audience on a musical journey through Michael Jackson's most beloved hits — from Billie Jean to Beat It — complete with never-before-seen Cirque du Soleil choreography.
Throw in state-of-the-art visual effects, eye-catching costumes, a pulsating soundtrack, and some of the most jaw-dropping stunts and dance moves you're likely to see (Moonwalk included, of course), and it's easy to see why this show is one of the more popular Vegas performances.
Hot tip: compared to your average night out, tickets are a little pricey, so it's important to book ahead to score the best seats.
5 – Catch world-class performers in action at the House of Blues Music Hall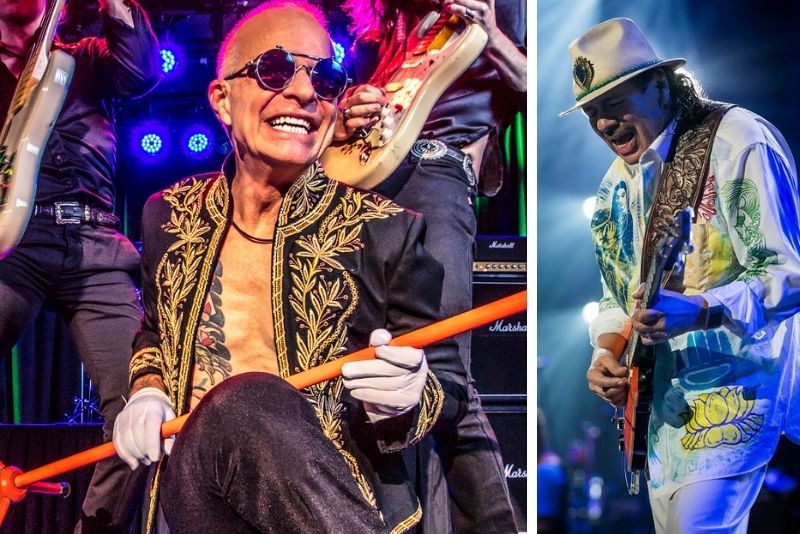 The Las Vegas music scene might be known first and foremost for its parties, pop stars, and pulsating nightclubs, but a handful of venues have brought the good old Blues genre back to life in recent years.
Home to one of the best stages in town, the 3000-seat House of Blues Music Hall is a place where budding local talent and seasoned traveling acts go toe-to-toe every night, and while blues is in its veins, the list of performers spreads far and wide: from rock bands and country crooners to stand-up comedians, you'll find names like Santana, the Black Crowes, David Lee Roth, Josie Cotton, and a whole lot more frequenting the calendar.
With tribute nights and themed nights too (did someone say Taylor Swift?), there's always something exciting going on at this underrated music hall.
6 – Soak in the sun at Mandalay Bay Beach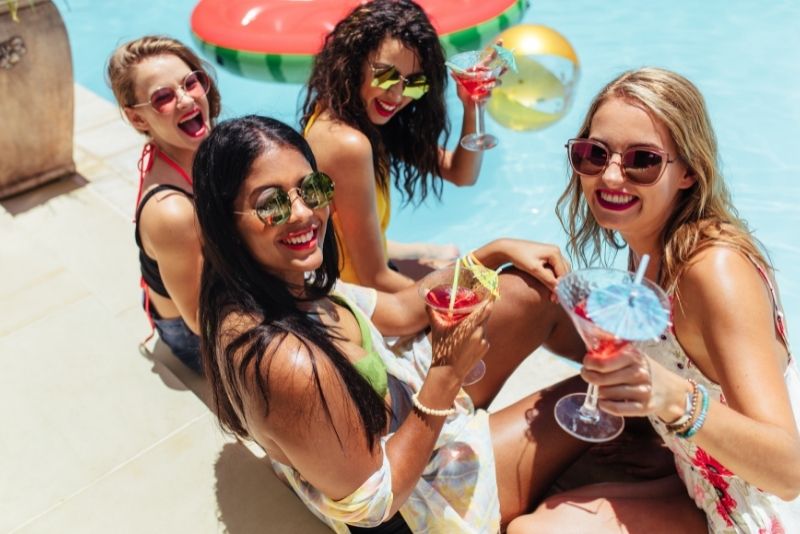 If you're looking to catch some rays in between all the casino-hopping and show-going, thanks to its enormous pool, manmade beach, and lively tropical atmosphere, Mandalay Bay Beach is a solid place to do it.
A world away from the bright lights and bustle of The Strip, this palm-lined oasis is complete with its own lazy river and a wave pool that can reach multiple feet in height.
There's also an abundance of sun loungers, cabanas (for rent), daybeds, and shaded areas to duck out from the desert heat, plus a slew of bars and restaurants should you need a break from the pool.
As for all you partygoers, look no further than the resort's two pumping beach clubs: Daylight, which hosts world-renowned DJs and is one of the hottest pool parties in Vegas, and Moorea, which provided a more sophisticated pool experience full of causal cocktails and comfy cabanas.
7 – Hit up Michelob ULTRA Arena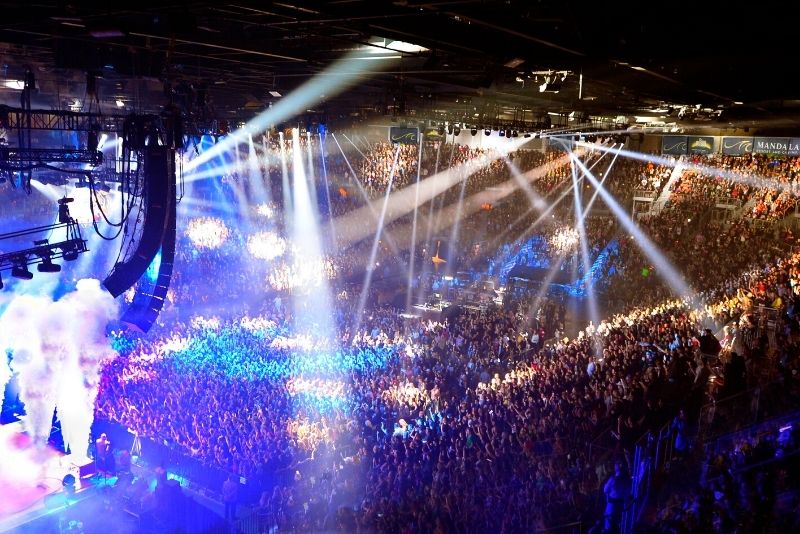 Mandalay Bay's biggest, baddest, most exciting entertainment venue; ULTRA has room for 12,000 diehard music (or sport) fans to rejoice in the presence of some of today's biggest names in rock and pop.
From DJs like Tyler, The Creator who get the crowd dancing, to chart-toppers like Justin Bieber and the Weeknd who bring the pop power, ULTRA is home to some of the most anticipated performances in Sin City.
And if that's not enough, it also doubles as a top-class sporting arena, hosting everything from UFC fights to Las Vegas Aces basketball games.
---
Luxor Hotel & Casino
The closest thing to Cairo and Giza outside of Ancient Egypt (with its typical Vegas debauchery twist), Luxor is one of the city's most instantly-recognizable hotels.
Not only does it boast a towering replica of an Egyptian pyramid, but inside you'll find casino games, restaurants helmed by celebrity chefs, shows like Blue Man Group, and more than its fair share of shopping.
Plus, with a nightclub that stays open until the early hours of the morning, Luxor is perfect for those who like to party all night long.
8 – See one of the live Luxor shows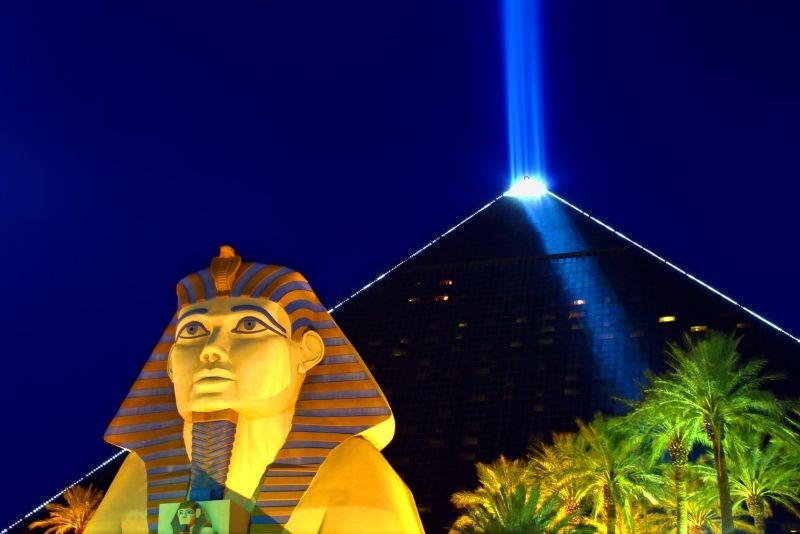 Famous for its high-quality selection of entertainment, Luxor is one of the best places in Vegas to catch a show.
From Blue Man Group, a must-see that fuses art and music with quirky comedy and signature drumming, to Carrot Top, who has drawn applaudable accolades like the area's "Best Male Stand-Up Comedian", and Fantasy, a raunchy revue of classic burlesque numbers, the hotel has something for everyone.
Depending on when you visit, you might also be able to catch the recordings of America's Got Talent!
9 – See skeletons at Bodies: The Exhibition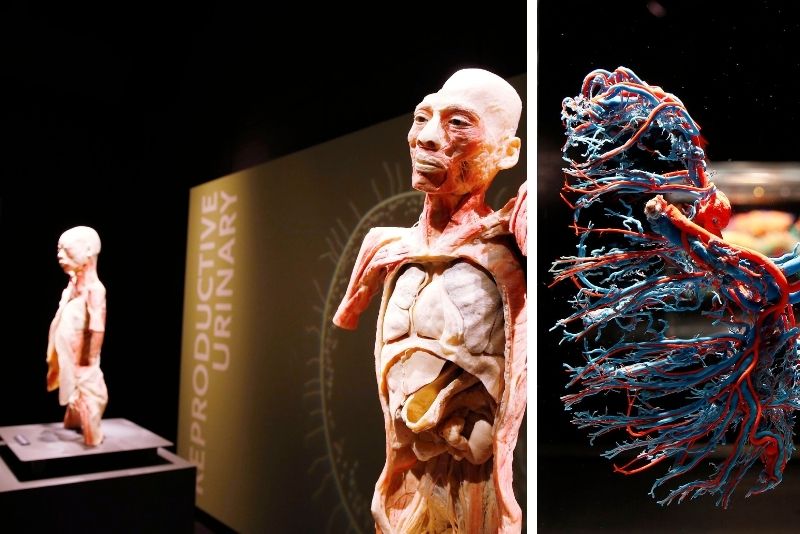 A little quirky and consuming and a whole lot of obscure, Bodies: The Exhibition is one of Vegas's most unique attractions.
A walk-through museum that showcases 13 real, human bodies, as well as some 260 organs, the exhibition takes a closer look at what we're made up of, both on the outside and inside, educating visitors about our muscles, bones, the aging process, and health.
Found in the Luxor, it remains a perfect example of what makes Las Vegas so unordinary, which might explain why you'll find it at The Luxor hotel!
10 – Hop back in time at Titanic: The Artifact Exhibition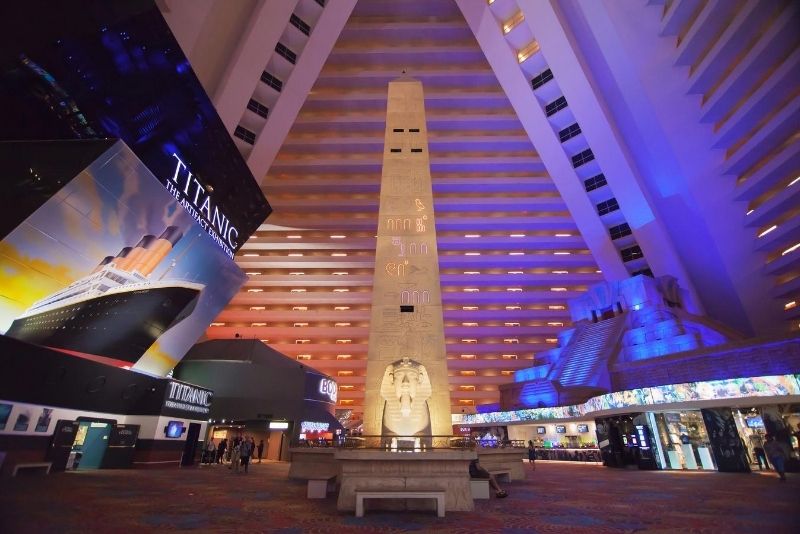 Like stepping back in time (and onto the set of one of the biggest movies ever made), Titanic: The Artifact Exhibition is an unmissable and incredibly moving experience, telling the infamous story of that ill-fated ship through an extraordinary collection of artifacts.
Featuring more than 250 authentic objects from the shipwreck, including menus, tickets, letters, and clothing, as well as a full-size replica of the Grand Staircase — a perfect photo opportunity when dressed to the nines — it's one of the most fascinating things to do on the Las Vegas Strip for history buffs.
Don't miss the finely decorated first-class sleeping quarters, likewise the Promenade Deck where you can actually touch the iceberg replica. Located right next door to the Bones exhibit, this family-friendly spot makes for the ideal back-to-back experience!
11 – Game at ESPORTS Arena Las Vegas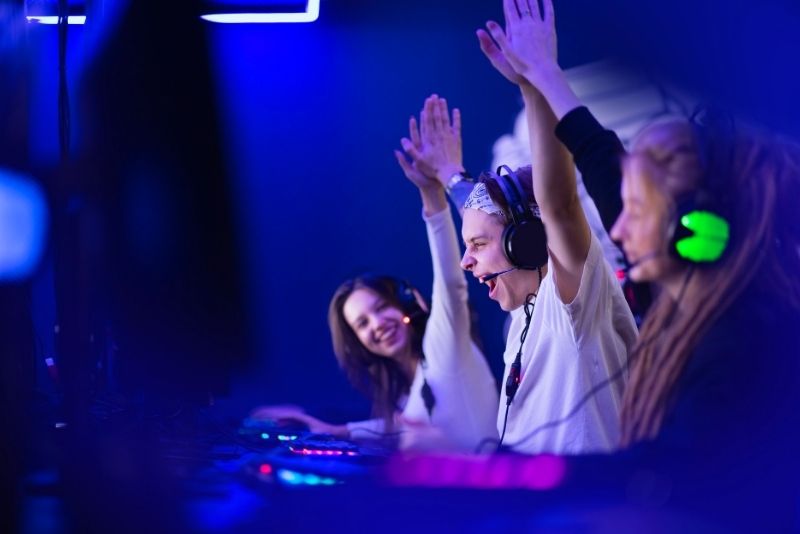 Las Vegas is quickly becoming a gaming and eSports powerhouse, so it's no surprise that the city now has its very own dedicated eSports arena.
Designed for competitive gamers of all levels to come and play in tournaments (check the website to see what's coming up) or just practice their craft, ESPORTS Arena Las Vegas is home to some of the latest and greatest games out there, as well as a wide range of gaming gear and consoles, not to mention a 50-foot LED video wall, a bar, and great food/
Passes are available by the hour or by the day, so whether you're a seasoned pro or just starting out, this is the perfect place to test your skills and compete against others in an exciting environment.
---
Excalibur Hotel & Casino
Named after King Arthur's fabled sword, this Camelot-inspired hotel and resort on the south end of the Strip is perfect for budget-minded travelers.
Not only is it one of the more affordable places to stay in Las Vegas, but Excalibur also offers free admission to a number of its on-site attractions, including Tournament of Kings, a jousting show that's popular with kids and adults alike; the popular Fun Dungeon, which boasts over 200 games (including 15 Carnival Midways and the world's largest Pacman), and the sprawling outdoor pool, a stone's throw from the Drenched Bar & Grill.
With no shortage of captivating shows, tantalizing restaurants, and whimsically themed decorations, The Excalibur Hotel is a perfect choice for families who want to experience as much as they can on their Vegas vacation, without breaking the bank.
12 – Watch an exciting Excalibur show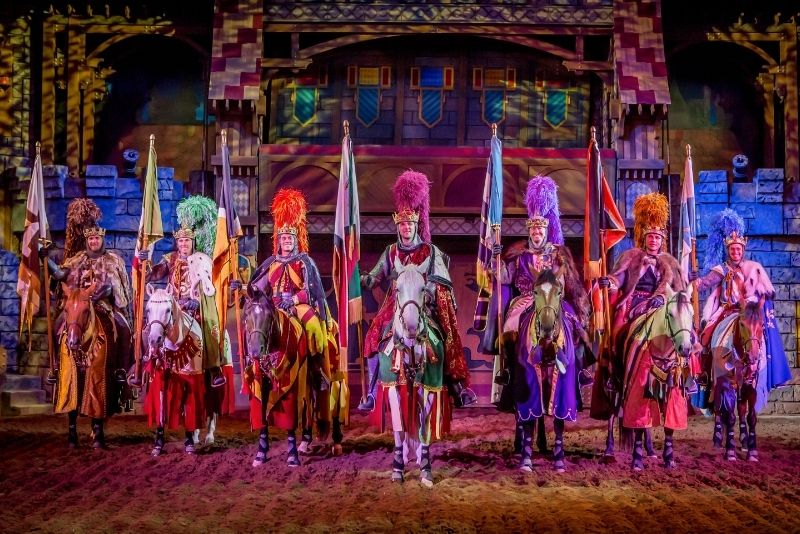 The Excalibur Hotel is home to several exciting shows, none more famous than the horse-featuring, medieval-themed, jousting-tastic Tournament of Kings! Adapted from the fascinating tale of King Arthur, this high-energy, high-armor show is perfect for the whole family, with a multi-course dinner included in the price of your ticket to complement the entertainment of wizards, knights, and kings.
While Tournament of Kings is the most well-known, it's far from the only impressive Excalibur option: on any given night, grab a ticket for The Australian Bee Gees Show, watch for sleight of hand at the Mac King Comedy Magic Show, or enjoy the Magic Mike-esque Thunder from Down Under!
13 – Grab a ticket for the Ultimate 4D Experience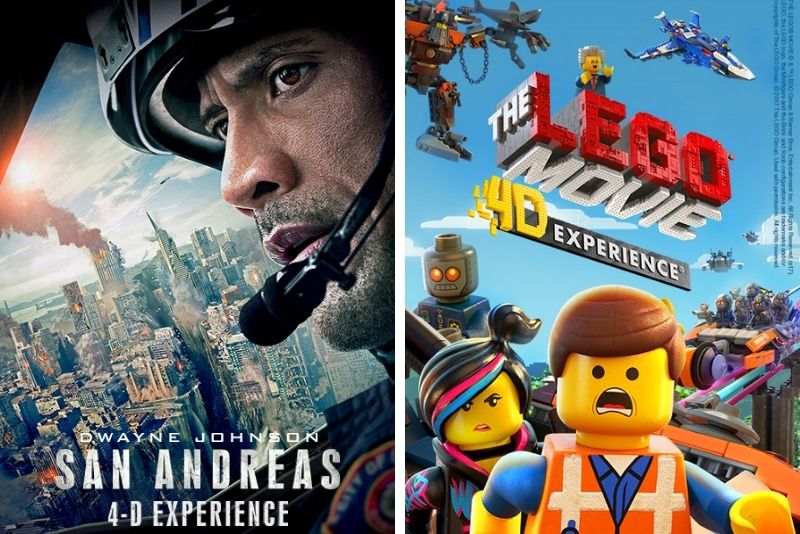 It's 15-minute clips of Hollywood blockbuster movies, but not as you've ever experienced them before. Here, inside Excalibur's walls, famous films (like The LEGO Movie, Man of Steel, and San Andreas, to name a few) are projected in 3D and made all the more immersive with the help of dynamic surround sound, motion chairs, and physical effects, like wind and water.
This one's perfect for movie buffs or anyone who wants a truly unique Las Vegas experience: with tickets starting at just $10 per person (with better value for money gained with every additional 15-minute show you watch) it's an affordable option that offers something different every time you visit.
14 – Get your laugh on at the Laugh Factory Comedy Club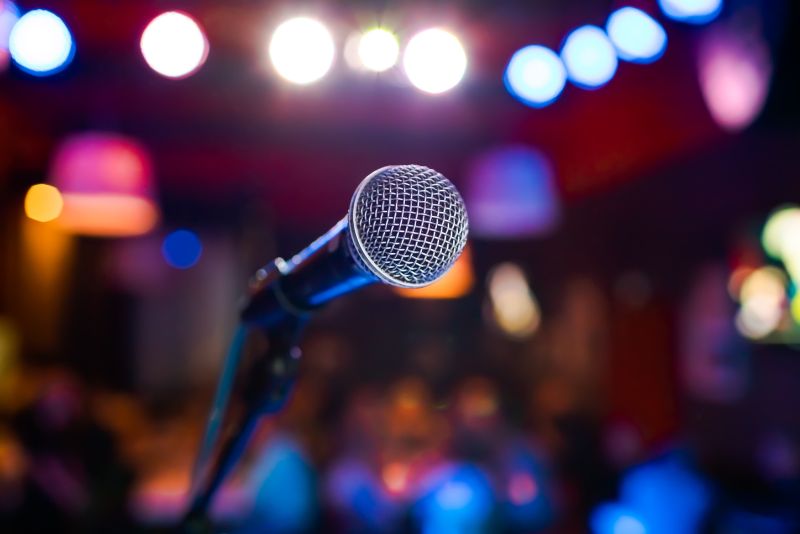 Located just across the street from the Excalibur Hotel & Casino, make evening plans to head to the iconic Laugh Factory Comedy Club, and be entertained by the talent of the local and internationally renowned comedians taking center stage.
Check out the calendar to see who's coming to the Laugh Factory, make plans, and get excited for a night full of laughs and fun!
Pro tip: When planning your time of arrival to the show, make sure to plan around 2 hours ahead of time to find parking and get settled.
---
MGM Grand Hotel & Casino
Oozing luxury and sophistication, with a reputation made all the more sparkling thanks to its countless appearances in Hollywood films (Ocean's 11, anyone), the MGM Grand is the quintessential Las Vegas hotel.
From its towering, intricately designed exterior to its ornate casino and impressive roster of events (including Broadway productions), it's a destination that has something for everyone – whether they're visiting with family or on business.
Topping off the almost-5000 rooms is the Hakkasan nightclub, which throws down killer beats into the early hours of the morning; the Grand Pool Complex; the state-of-the-art TopGolf facility, and a stack of nightly entertainment, headlined by none other than the David Copperfield Theater.
15 – Be enchanted by KÀ by Cirque du Soleil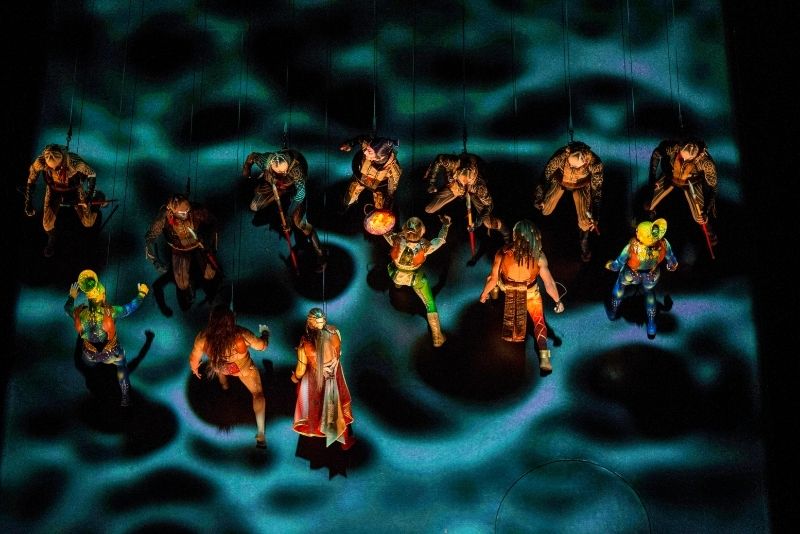 A magical, story-driven show that tells the tale of a man and a woman from a distant Eastern land in a classic struggle between love and war, all set against an expansive backdrop featuring special effects and pyrotechnics galore, this nightly spectacle is undeniably one of the most captivating things to do on the Las Vegas Strip.
Fusing 90 minutes of acrobatics with martial arts, contortionism with dance, and music with jaw-dropping visuals, KÀ is a spectacle that you won't soon forget.
Housed in a purpose-built MGM theater, with tickets starting at $69 per person, it's a splurge but one that's well worth the price.
16 – See David Copperfield live at the MGM Grand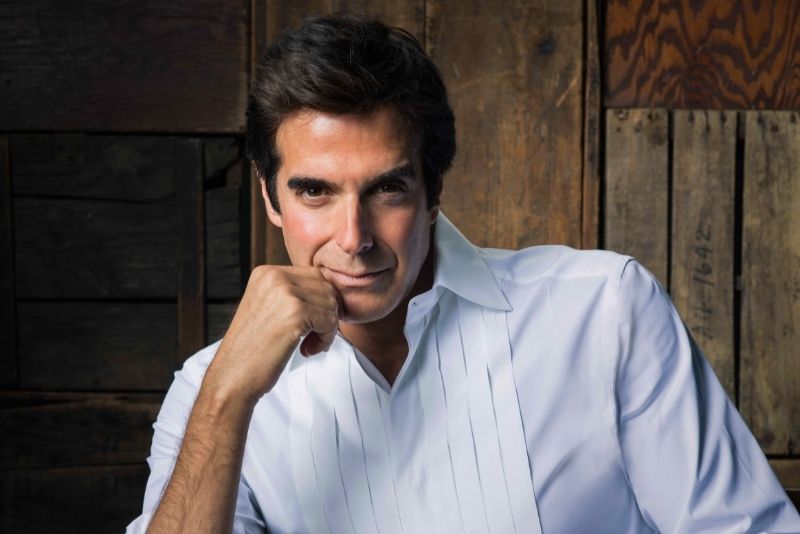 Arguably modern magic's most famous name, David Copperfield has been wowing audiences for the past four decades and shows no signs of slowing down.
With countless accolades under his belt (including 21 Emmy awards) and the title of the first living magician to be honored with a star on the Hollywood Walk of Fame, this Las Vegas titan is not to be missed.
The show features plenty of laughs, special effects, classic magic tricks, and head-scratching illusions, all combined to deliver a night of extraordinary wonder.
Looking for a VIP experience? Consider upgrading to the David Copperfield Meet & Greet Experience, where you'll get the chance to meet the great man himself, receive signed photos, and be guaranteed the best seats in the house.
17 – Join the crowd at the MGM Grand Garden Arena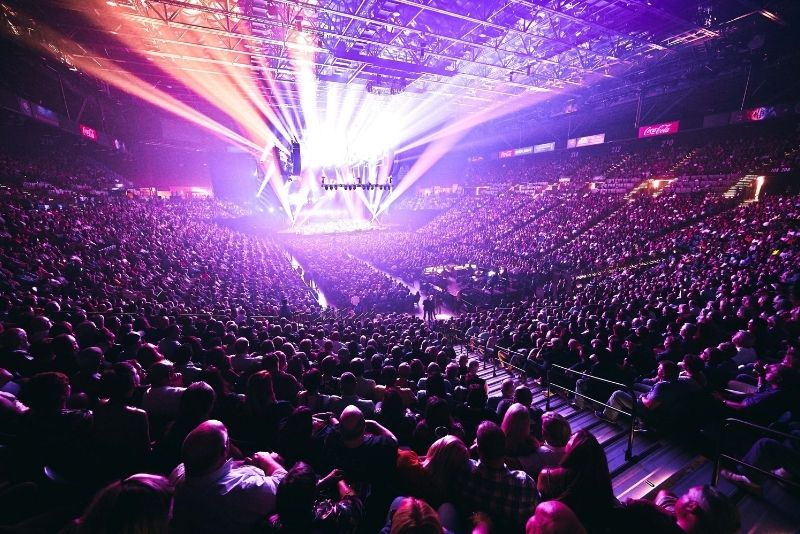 A giant, state-of-the-art venue that's been sat on the Vegas Strip since 1993, the MGM Grand Garden Arena is a 17,000+ seat arena that hosts some of music and sport's most show-stopping events.
As well as hosting sporting events like boxing matches (including Mike Tyson's historic defeat to Buster Douglas in 1990), UFC fights or WWE wrestling, it's also been the venue of choice for a long list of music legends and modern sensations, including The Rolling Stones, Enrique Iglesias, Ricky Martin, Lady Gaga, Twenty One Pilots, the Jonas Brothers, Fleetwood Mac, and Justin Timberlake — you get the idea, right? Big, big names.
The most pit will be pumping, the drinks will be flowing, and the music will be blaring, so be sure to check the roster to see who's gracing center stage during your trip.
18 – Practice your swing at Topgolf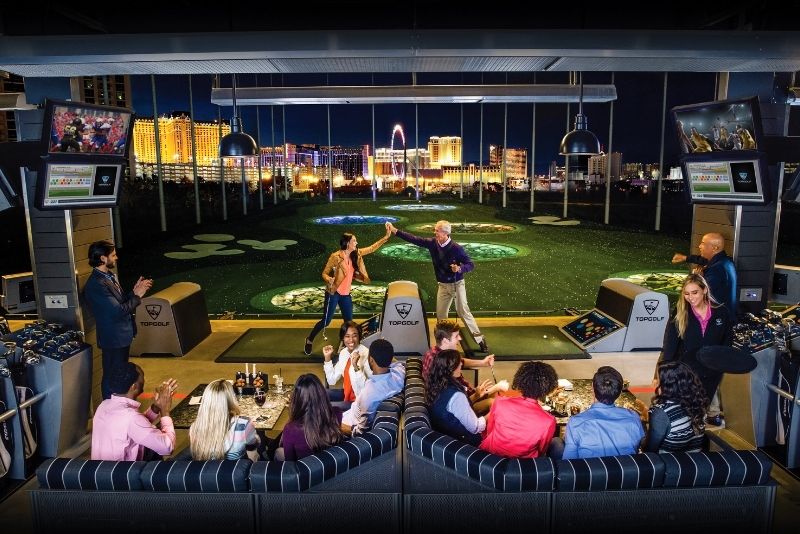 Providing a high-tech twist on the traditional driving range, Topgolf is a must for any golf enthusiast looking to mix things up on their Las Vegas holiday.
Located near the MGM Grand and offering climate-controlled bays suitable for even the most sizzling summer sun, this day or night activity uses augmented reality software to combine golf, gaming, and socializing into one unforgettable experience.
After renting a bay (which can accommodate up to six people), don't forget to stop into the bar, serving up bartender-crafted drinks and both meals and snacks, and check out the large-screen TVs showing all the latest sports action.
19 – Party all day at the Wet Republic Ultra Pool
If you're looking for a swanky, luxurious pool experience to kick off your Las Vegas holiday, look no further than the 54,500-square-foot poolside oasis that is Wet Republic.
This uber-modern party spot is linked to the MGM Grand Hotel and Casino complex, so rest assured it's got some serious entertainment cred!
As well as providing an epic setting for pool parties, this ultra lounge features a handful of separate pools, bars, eateries, and tricked-out cabanas, as well as giant LED screens that reflect off the pool's waters.
Keep in mind: during peak times, expect a cover charge and a potential short line to get in. However, with a reputation that proceeds it, the atmosphere is well worth the wait.
20 – Discover Panem at The Hunger Games: The Exhibition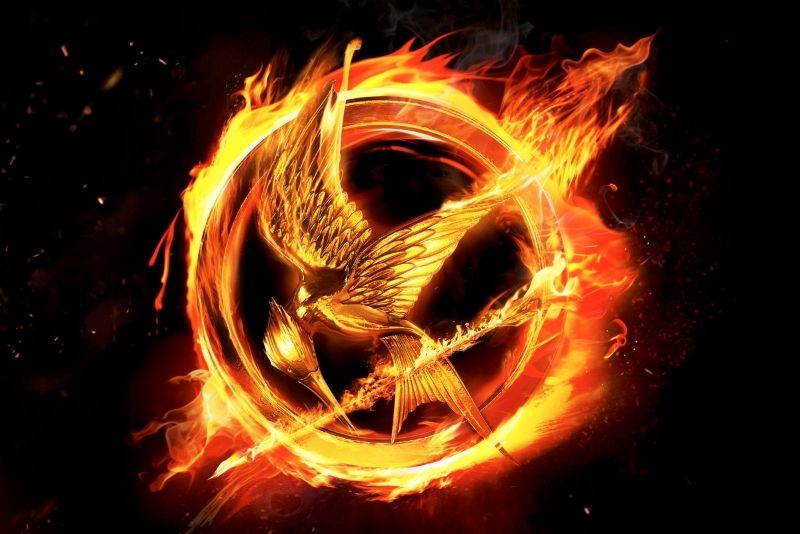 Found at the MGM, this intense and immersive exhibition offers a behind-the-scenes look at the making of one of the most popular movie franchises of all time.
As you walk through the exhibit, you'll be able to explore authentic costumes, props, and set pieces from the films, including Katniss' bow and arrows, her famous tribute costumes, Effie Trinket's outrageous outfits, and more.
And if that wasn't enough for Hunger Games fans (of which there are many), there's also an interactive experience where you can sit in President Snow's office, climb aboard the Tribute Train, or even step into the role of a Tribute in training, testing your archery skills with a 60-foot screen simulator.
21 – Satisfy your sweet tooth at M&M's World Las Vegas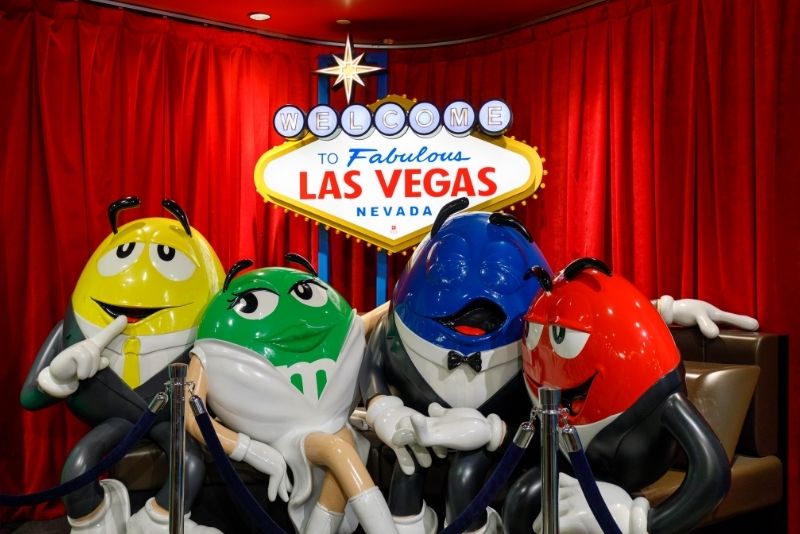 A trip to Las Vegas isn't complete without a visit to M&M's World, the ultimate destination for all things chocolate and color.
From sweet treats like towering birthday cakes and custom-made boxes of chocolates to rare flavors not found outside the store, exclusive merchandise like apparel and toys, this multi-level, 28,000-square-foot megastore has something for everyone.
Pack a take-home bag of your favorite flavors from the giant wall of M&M's, etch a customized message onto the candy to create the ideal chocolate gift, or simply take a stroll around and soak in the sights (and smells!) of that sweet, cocoa-y goodness.
22 – Buckle up for the FlyOver Las Vegas simulator!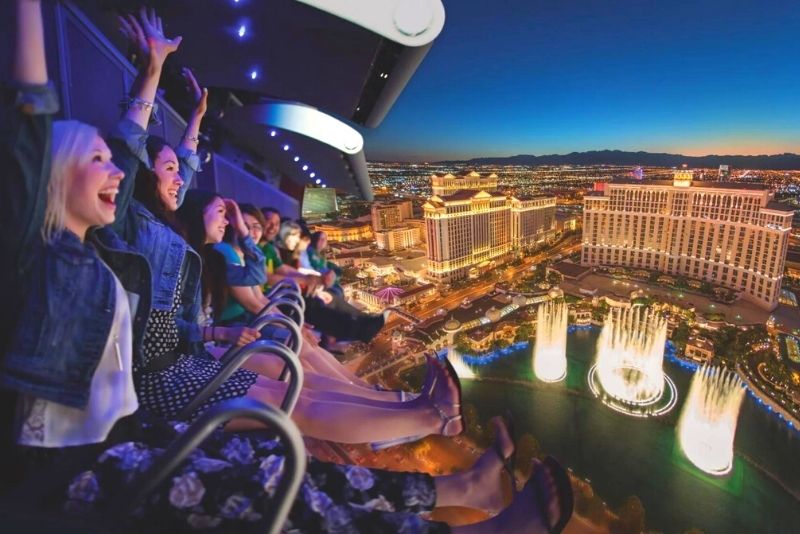 One for the adrenaline junkies, FlyOver Las Vegas, for a few minutes, take you away from the Strip and out into the nature and wonder of Vegas, wider Nevada, and over to some of the world's most iconic landmarks — you'll zip above waterfalls, through forests, and along captivating mountain ridges thanks to state-of-the-art projection mapping and wind simulation technology.
This unique attraction, a spectacular combination of tourism and adventure, is situated right next door to Hard Rock Cafe and, thanks to its short duration, is a quick and easy addition to any day of southern Strip walkabout.
---
New York-New York Hotel & Casino
For a slice of the East Coast right here, in the middle of the West Coast desert, look no further than the New York-New York Hotel. Inspired by the architecture and energy of Manhattan, this towering hotel is a sight to behold in its own right.
As well as housing over 2000 rooms, this resort features replica Brooklyn Bridge, Empire State Building, and Statue of Liberty landmarks; street performers on the sidewalks below, and countless shops and restaurants lining its themed streets.
Browse the sprawling casino floor, ride the rooftop Big Apple Coaster for great views of the area, or wet your whistle at one of the nearly-dozen bars and nightclubs!
23 – Ride the Big Apple Coaster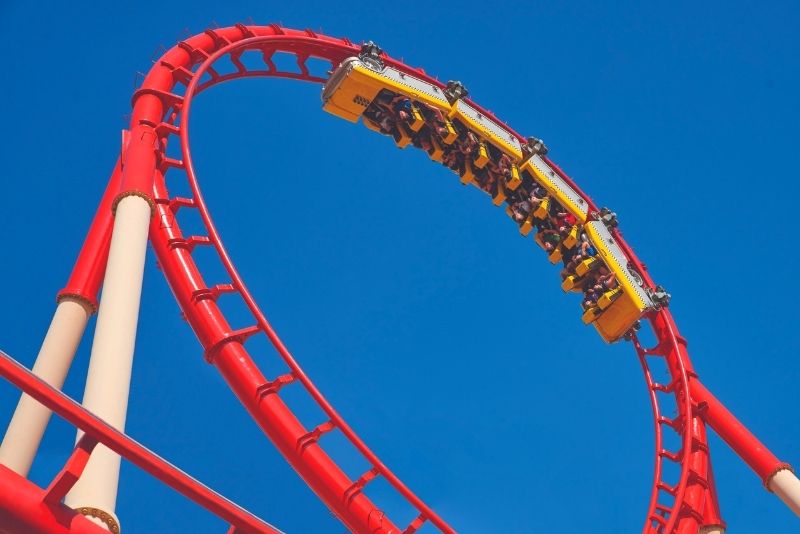 Thrillseekers, take note! Dishing up both heart-racing adreniline and stellar vistas of the Strip below, a 3-minute ride on the Big Apple Coaster is a Sin City must.
Boating the title of the fastest rollercoaster on the Las Vegas Strip, the Big Apple — which starts and finishes on the resort's rooftop — reaches heights of over 200 feet, speeds of up to 67 miles per hour, and features inversions, loops, and stomach-churning zero-gravity rolls.
Not for the faint of heart, but definitely worth it for those who love a good roller coaster ride!
24 – Eat your heart out at Hershey's Chocolate World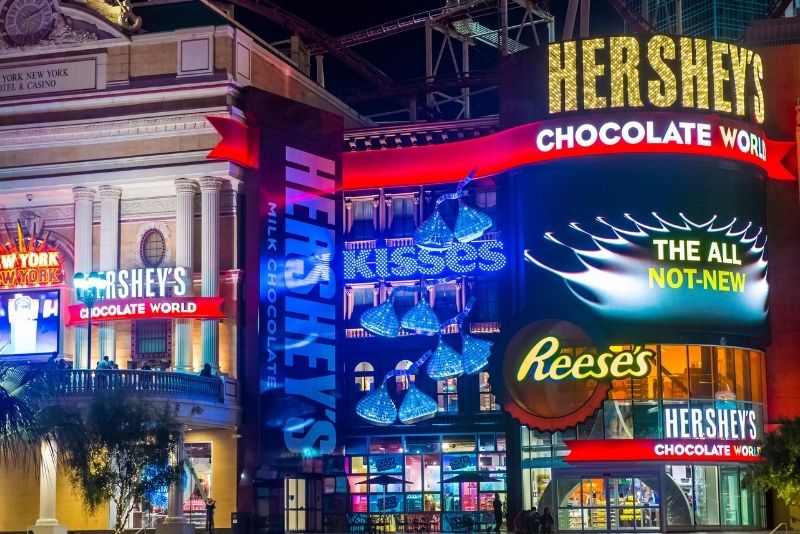 A sweet tooth's happy place, Hershey's Chocolate World — sitting right out the front of New York-New York — features a variety of lip-smacking chocolate and candy treats, meaning you'll be sure to find something that will hit the sweet spot.
From classic Hershey bars and Kisses to scrumptious treats like Reese's Peanut Butter Cups — or even custom molded chocolates — this Las Vegas store has it all.
With its super-sized bags of goodies; numerous free samples; and cool interactive features such as touch screens where you can design or choose from customized candies, everything is set up for a next-level chocolate experience.
25 – See what's on at T-Mobile Arena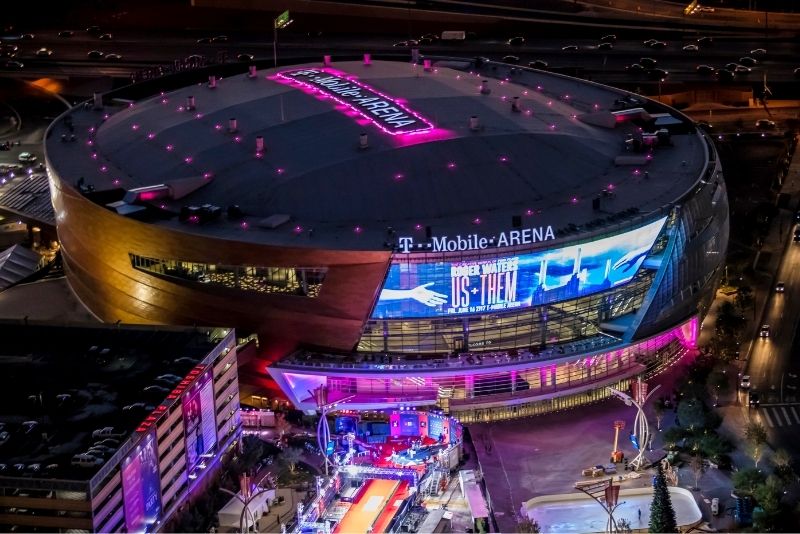 Home to the locally beloved (and recently successful) Vegas Golden Knights NHL team, T-Mobile Arena is a 20,000 seat stadium that's quickly become one of the hottest tickets in town.
In addition to the long list of sports games, this arena — the focal point of the area — has also been known to host major award ceremonies (like the Billboard Music Awards), as well as world-renowned performers like Jay-Z, Justin Timberlake, and Celine Dion.
Check the schedule online to see what's coming up during your stay in Vegas; whether you're a sports fan or music lover, there's bound to be something on that will get you excited!
Looking to take your trip to the next level? Consider a backstage tour, which takes you behind the scenes for a closer look at what goes on in preparation for hosting such massive events.
26 – Catch a concert at the Dolby Live at Park MGM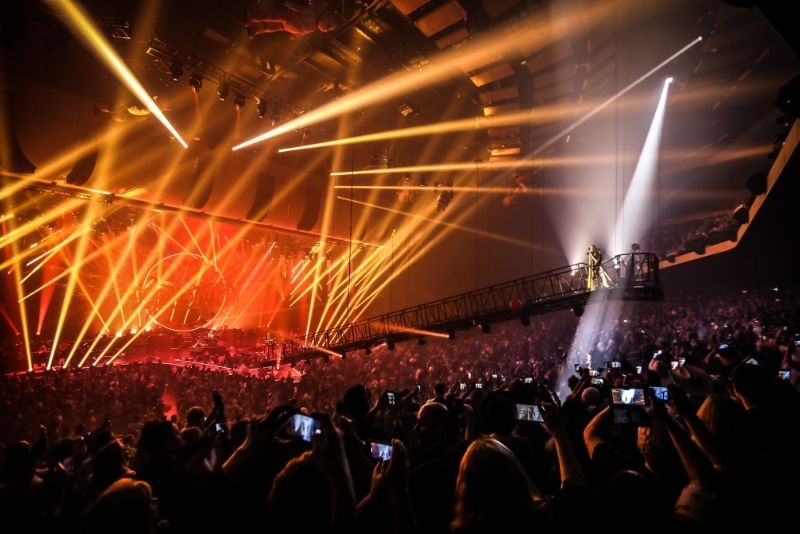 A venue known for its unmatched sound system, with no less than 402 speakers spread throughout the space, Dolby Live never fails to put on an immersive, impressive performance.
The stage, which has welcomed all-star singers, bands, and troupes for years, boasts a 140-foot wide stage — one of the widest stages in the world — as well as seven bars and terraces (some of which offer splendid Strip views).
With a roster that's constantly changing, even including sports and conferences, it's always worth checking out what's on at this MGM entertainment mecca.
27 – Step inside the Immersive Van Gogh Exhibit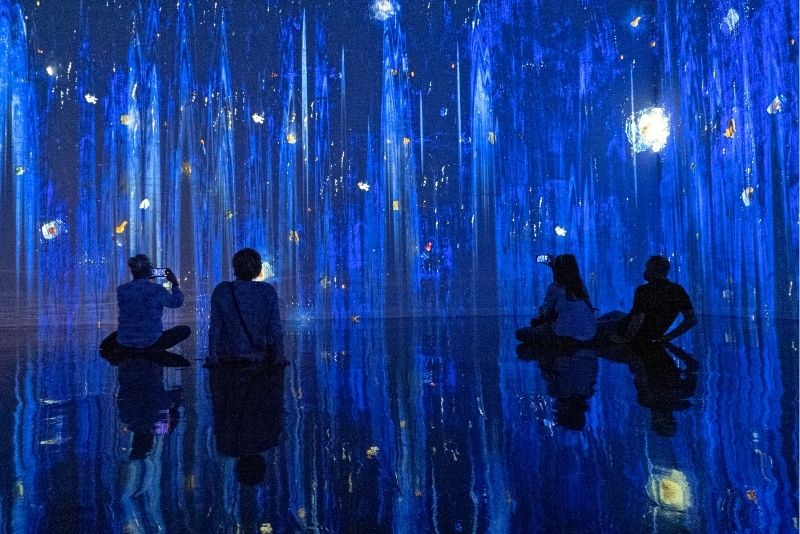 Art-lovers, this one's for you! Van Gogh, the celebrated Dutch painter whose work is often cited as an important precursor to modern art, whose distinct style has inspired many artists, remains to this day one of the most famous names in the creative world.
Nowhere are his techniques more evident than at this captivating, 360-degree, floor-to-ceiling exhibition, where visitors can view replicas of van Gogh's most iconic works including Starry Night; Sunflowers; Irises; The Bedroom; or even Self Portrait with Bandaged Ear, all thanks to high-resolution digital technology combined with traditional materials like oil paint on canvas.
Found adjacent to the ARIA Resort, it's smack-bang in the middle of the action.
28 – Take a peek at the items belonging to Princess D at Princess Diana: A Tribute Exhibition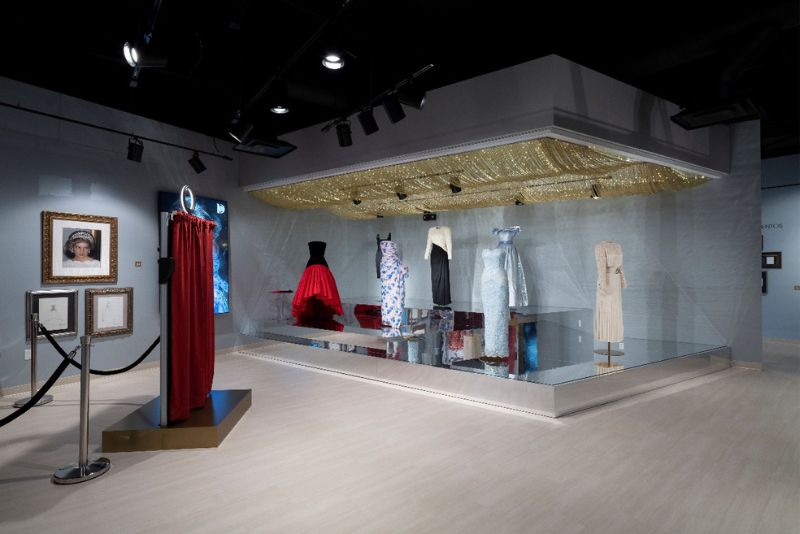 Get close to understanding a bit more of Princess Diana as you wander through the special Princess Diana: A Tribute Exhibition, located in downtown Las Vegas, also next to the ARIA Resort.
Wander inside, and view the main exhibitions inside, covering her life, her wedding, and her tragic passing. Also, you will look into some Royal Family memorabilia, from items to stories, and clothing items.
Considered to be one of the most comprehensive exhibitions dedicated to Princess Diana, this is an attraction that you will not want to miss when you're in Vegas.
Tickets can be purchased online ahead of time, which will include complimentary audio guides.
---
The Cosmopolitan of Las Vegas
Distinctively designed to embody the modern feel of a luxurious urban residence, and sporting an impressive roster of restaurants, bars, and nightclubs (most notably the renowned Marquee Nightclub), The Cosmopolitan is a Las Vegas hot spot that's worth checking out — even if you're not staying in one its lavish rooms, purely for the entertainment options alone.
29 – Lace on the skates at the Cosmopolitan's Ice Rink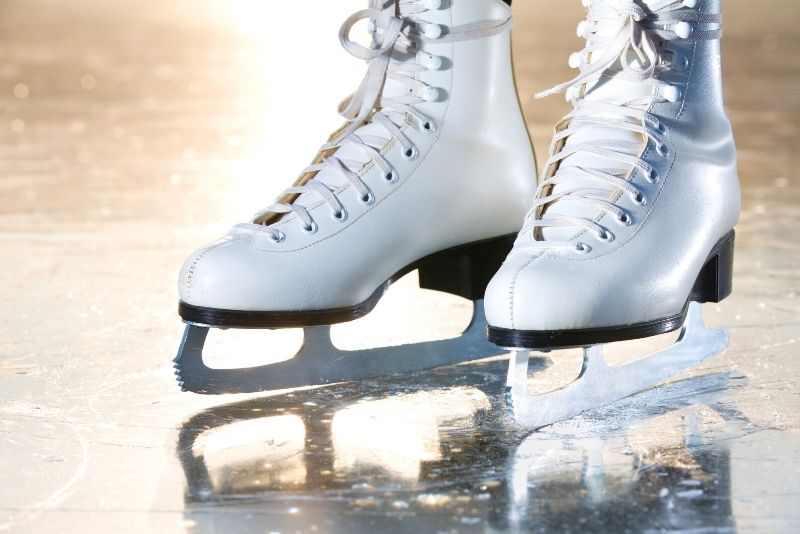 A rare slice of winter wonderland in an otherwise hot, dry climate, this rooftop rink offers some serious winter charm.
Located on what is usually the Boulevard Pool — but transformed during the holiday season — the rink is the perfect place to get in some quality time with friends or family while also enjoying panoramic views of some of the Strip's iconic hotels (most notably, the Eiffel Tower replica).
Throw in the typical winter amenities like fire pits, warm cocktails, mulled wine, s'mores, and classic holiday music, and you've got yourself the makings of a memorable night.
30 – Blast off at the Opium show!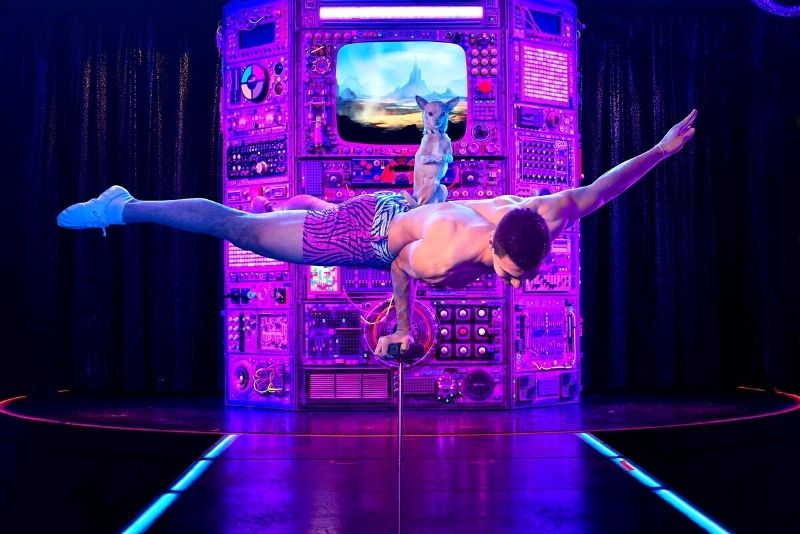 An out-of-this-world adults-only performance, taking place in the Cosmopolitan of Las Vegas, the Opium is one debaucherous variety show you won't want to miss.
Boasting the use of original music; gravity-defying acts (like contortionists and acrobats); theatrical scenes; plenty of comedy, and a storyline in which you, the audience, are the passenger on a spaceship that's heading different parts of the galaxy, it's a high-octane, uber-colorful, slightly-raunchy spectacle that will keep you on the edge of your seat.
31 – Join the party at The Chelsea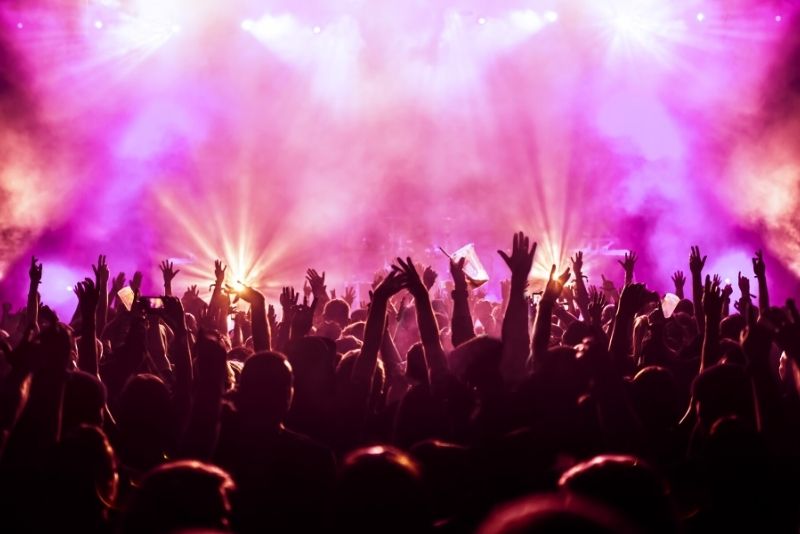 A concert venue meets nightclub meets occasional events space, The Chelsea is one of the most versatile venues on the Strip, and worth a visit if there's something that catches your interest when you're in town.
From intimate gigs from the likes of Brockhampton, Kacey Musgraves, Lenny Kravitz, and Jack Johnson to outrageous club nights where every square inch of the 40,000-square-foot venue is packed with partygoers and headbangers, it's been home to some of the biggest names in music and entertainment over the years and isn't slowing down anytime soon.
32 – Dance till the sun comes up at Marquee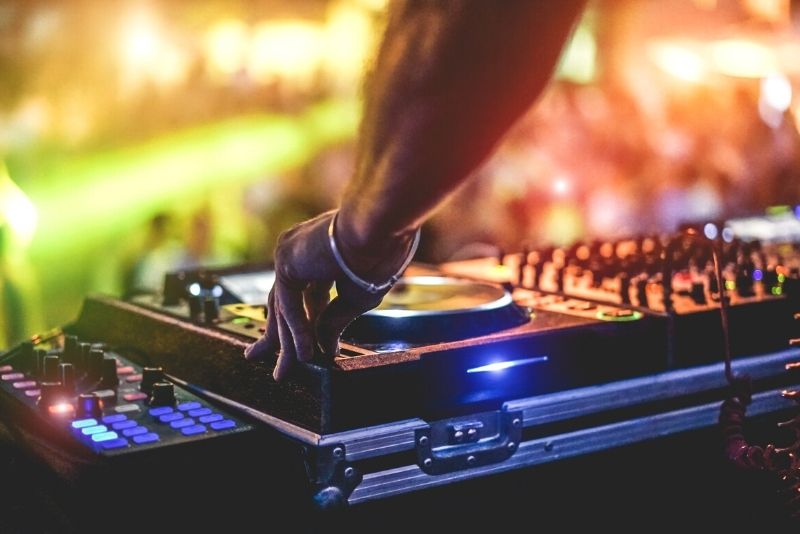 Arguably Vegas' most happening party spot, Marquee starts its day as a low-key day club where the pool parties are still in full swing, featuring signature cocktails and resident DJs, and ends it as a nightclub where the party doesn't stop until well after most of us have gone to bed.
With some of the world's hottest DJs regularly taking up residence behind its decks — as well as common world-class visitors like Calvin Harris, Diplo, Afrojack, and DJ Snake — you're guaranteed an epic night out at Marquee.
Open Fridays, Saturdays, and Mondays, if you're into EDM and house music (and the occasional hip-hop), it's one spot on the Strip you don't want to miss.
33 – Lounge by the pools at the Cosmopolitan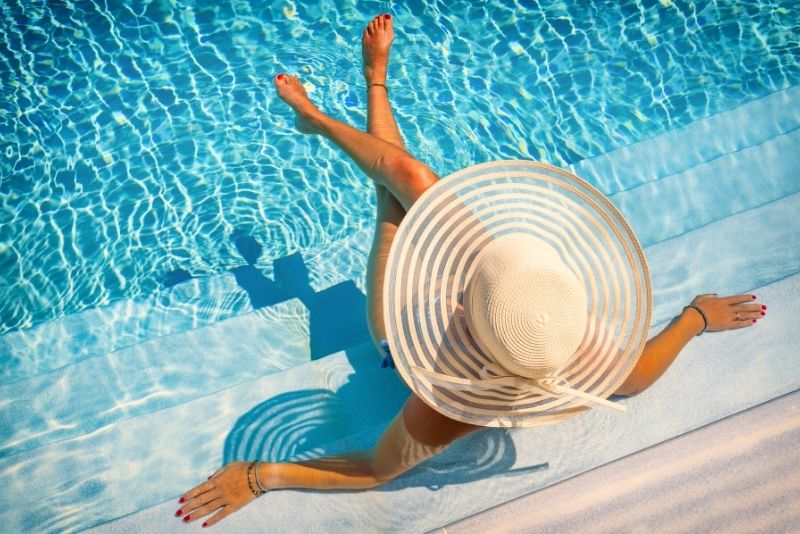 While we're on the topic of pools, the Cosmopolitan is home to some pretty impressive ones too.
Boulevard Pool — when it's not a winter wonderland — is known for its upbeat music and energetic social scene, selling itself as a great spot to hang for a few hours and meet fellow travelers. Here, you'll find plenty of lounge chairs and daybeds, as well as no shortage of easily accessible nibblies and refreshing drinks.
The Chelsea Pool, on the other hand, is designed to be more slow and soothing, offering pampering options, ambient sounds, and an aesthetic that imitates the desert landscape.
Read more: Best things to do in Las Vegas during the day
---
Planet Hollywood Las Vegas Resort & Casino
Embodying the Tinseltown spirit, Planet Hollywood Resort & Casino is all about glitz, glamour, and movie magic.
From its towering entrance to the replica of the Grauman's Chinese Theatre out front, it's clear this place means business when it comes to entertainment — and it does its very best to make guests feel like they're the crème de la crème as well.
Inside, you'll find a casino floor that's packed with games (including some high-limit areas for the big spenders) and guests playing them. While the casino floor is open 24/seven, things really heat up during nighttime hours when it transforms into a club-like atmosphere with plenty of free drinks flowing in all directions, surrounded by people out to have some good old-fashioned fun.
Casino aside, there are 2 pools, 5 different bars, no less than 20 restaurants (including Gordon Ramsay burger and the critically acclaimed NYC-based steakhouse), a selection of awesome shows, and a whopping 2500 rooms.
34 – Grab a ticket for a Planet Hollywood show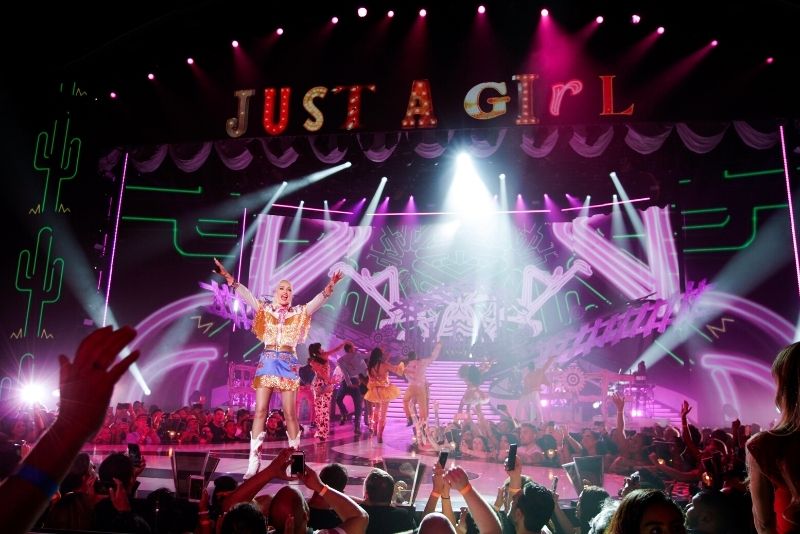 With a name like Planet Hollywood, rest assured that this Las Vegas Strip hotel is never shy of a night of entertainment.
Combining both resident artists like beloved Canadian Shania Twain and magic's bad boy Criss Angel with a vast array of traveling shows that come and go, there's always something new to see at Planet Hollywood.
You'll find world-class names gracing the Zappos Stage near-nightly, like John Legend, Judas Priest, and The Doobie Brothers (just to name a few), and as far as on-site eateries and bars for before or after a show, you'll be spoiled for choice.
35 – Drink, dip, and dance at The Scene Pool Deck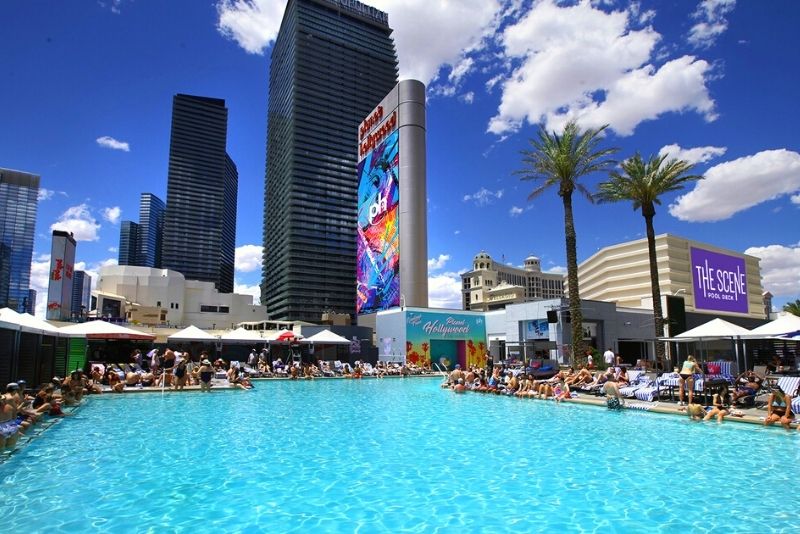 When the sun's blaring down — which, when in Sin City is pretty much day in, day in — there's no better place to be than by a pool, within arm's reach of a drink (or three).
With its hip, young and fun-loving atmosphere, Planet Hollywood's 6th-floor outdoor area is a popular place to let loose with friends or make new ones over drinks in between dips in one of two pools — because who doesn't love a cheeky poolside cocktail?.
You'll find over 30 bookable cabanas when searching for shade, as well as daybeds, loungers, and a Flowrider surf simulator for those feeling extra adventurous.
And if you're looking to dance the night away? The Scene Pool Deck is also home to regular DJ sets.
---
Bellagio Hotel & Casino
Another iconic casino made extra famous through film and TV, Bellagio is all about old-school luxury and elegance.
From the moment you walk in, it's clear that no expense has been spared when it comes to furnishing and decorating this establishment — think intricate marble flooring, ceilings adorned with shimmering gold leaf, and a huge array of chandeliers. And even before you walk in, the dancing streetside fountains steal the show.
Opulence aside, the Bellagio is also home to a diverse list of nightlife options, fantastic shows, fun attractions, ample award-winning restaurants (don't miss romantic Jasmine, what's been coined "the most beautiful Chinese restaurant in the world"), and a casino floor that never sleeps.
36 – Experience aquatic magic at "O" by Cirque du Soleil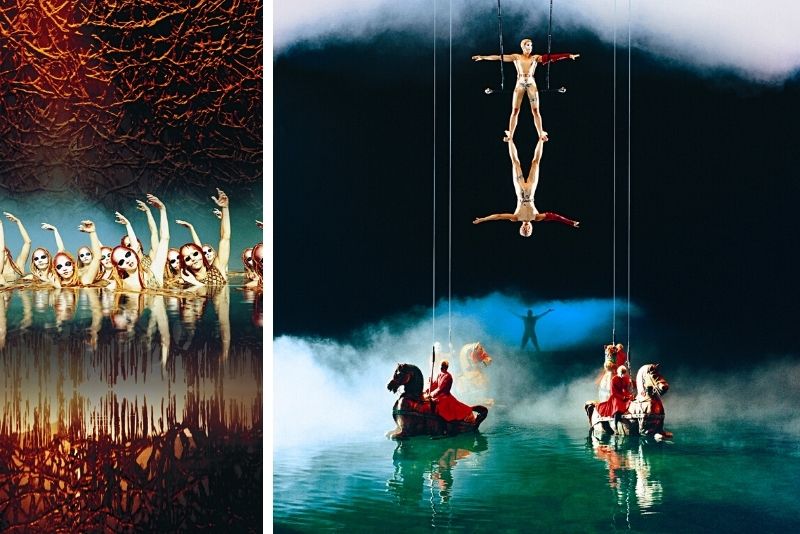 Water-themed and wonderful, the award-winning O by Cirque du Soleil is a must-see.
Blending acrobatics with synchronized swimming, diving, live music, and spectacular special effects for good measure, this show at the Bellagio has been made famous all over the world.
Standing as one of Vegas's longest-running shows ever since its debut in 1998, it's easy to see why "O" is such a fan favorite. And with tickets starting at just $69, ask anyone who's sat front row in the past and they'll attest: it's worth every penny.
37 – Find some nature at the Bellagio Conservatory & Botanical Garden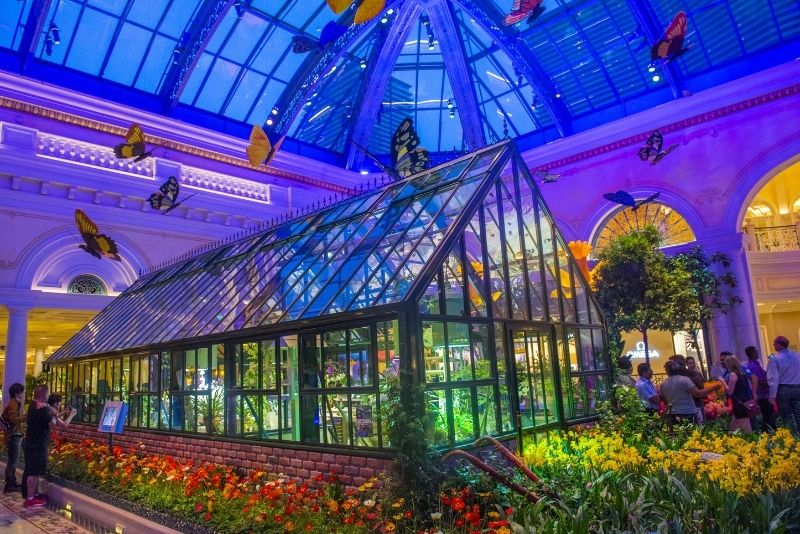 If you need a break from all the casinos and nightlife and a dose of inner-city nature take a stroll through the small yet enchanting Bellagio's Conservatory & Botanical Garden.
Free to enter, this 14,000-square-foot indoor oasis is home to an enchanting array of flora and fauna that consists of five rotating displays throughout the year, as well as beautiful sculptures and artwork.
After admiring the greenery, catch a show at the famous Fountains of Bellagio (there's one every half hour from 3 pm) or try your luck on the casino floors.
38 – Admire the dancing Bellagio Fountain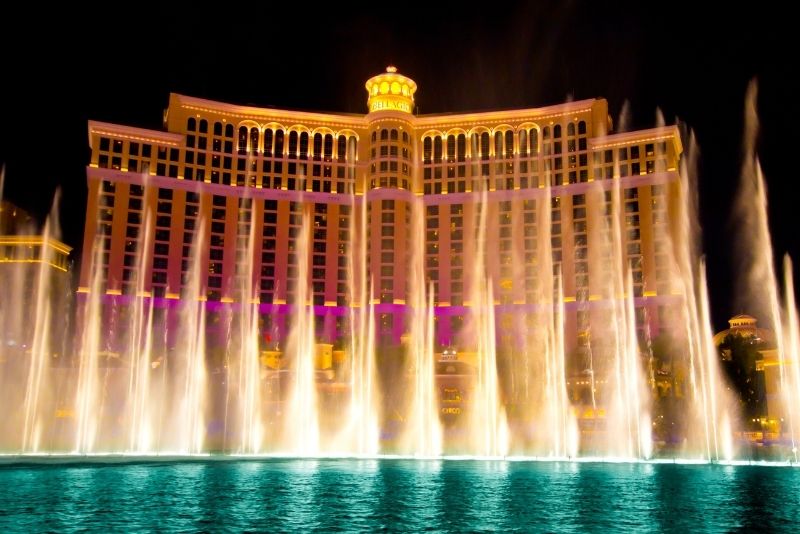 Iconic being an understatement, the Fountains of Bellagio are an impressive sight to behold.
Located directly in front of the glamorous hotel, this choreographed water show that features lights and music is free for everyone to enjoy.
While some do little more than stroll by and snap a few selfies for the social media feed, others prefer to grab a table at one of the nearby restaurants or book a Bellagio suite with a direct line of light to the aquatic action.
39 – Get your culture fix at the Bellagio Gallery of Fine Art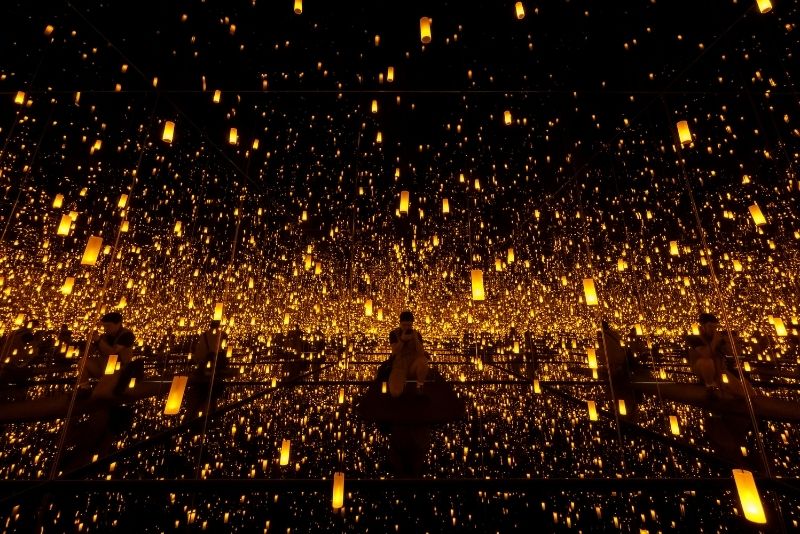 One of the essential things to do in the Las Vegas Strip for culture vultures, the Bellagio Gallery of Fine Art is widely considered to be Las Vegas' premier indoor exhibition space, showcasing the work of some of the world's leading artists.
A must-see, expect to find an ever-changing roster of exciting exhibitions throughout the year here highlighting the thought-provoking creations of Yayoi Kusama, Picasso, Fabergé, Roy Lichtenstein, and plenty of Andy Warhol pop art masterpieces.
The gallery is open daily from 10 am to 6 pm, and at just $18 for general admission (with occasional discounts if you book online), it's an easy way to beat the heat for an hour or two.
Hot tip: don't miss the famous and brilliant Infinity Mirrored Room.
40 – Embrace the energy at Mayfair After Dark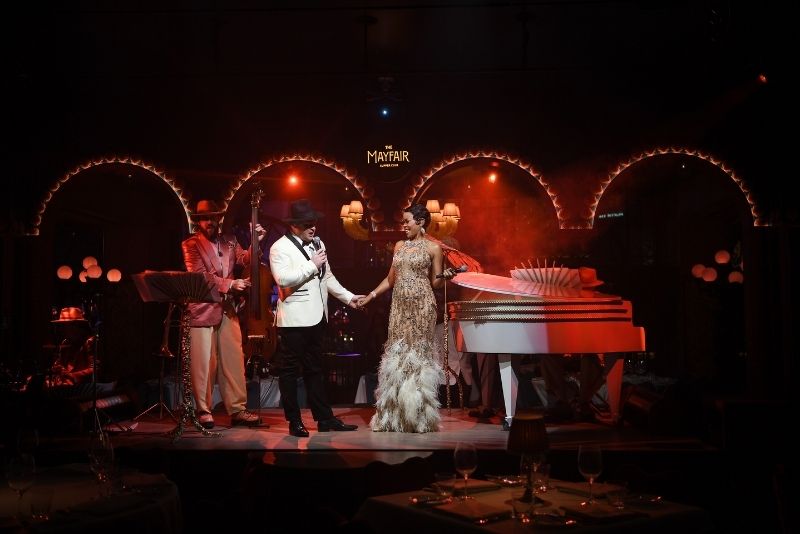 When the clock strikes 11, the haut-classe Mayfair Supper Club takes a turn: here, in a venue inspired by 1920s New York City, Paris, and Berlin, the drinks flow, the burlesque is turned into overdrive, the music blares, and the acrobats and DJs (who play everything from jazz to house, swing and disco beats) come out to play.
Guests are invited to let loose on the dance floor, which becomes packed with well-dressed diners-turned-partygoers looking to let their hair down for a helluva night of fun.
---
Paris Las Vegas Hotel & Casino
A taste of France right here in Sin City, the Paris Las Vegas Hotel & Casino is one of the Strip's most popular destinations, and for good reason.
Not only does it boast a replica of the world-famous Eiffel Tower (complete with observation deck), but inside you'll find a charming streetscape straight out of the City of Lights, complete with cobblestone walkways, bistros, art galleries, and more.
Plus, if you're looking to pretend you're on a romantic getaway sans kids for a night or two, there are plenty of luxurious suites available overlooking the action on the world-famous Strip.
Like the aforementioned resorts, Paris Las Vegas boasts no shortage of shows, restaurants, and vibrant activities.
41 – Experience the USA's answer to the Eiffel Tower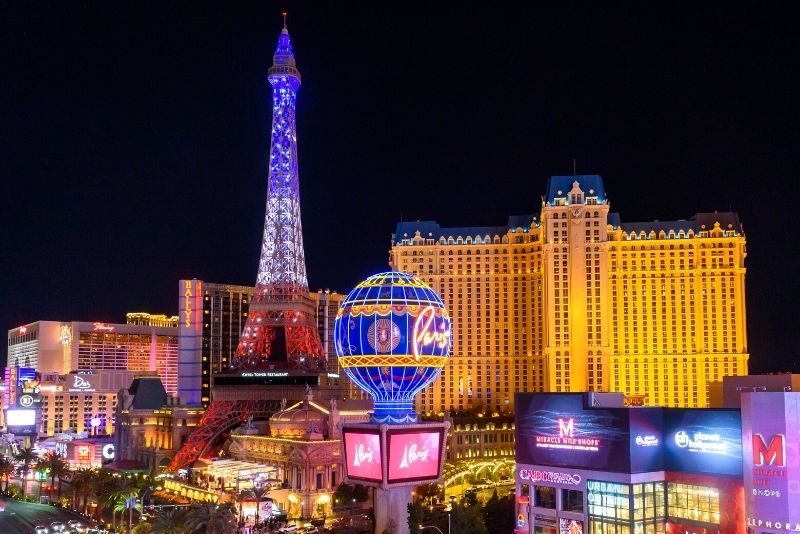 A like-for-like replica of the Parisenne icon, at half the height — yet still an impressive 46 stories tall — Paris Las Vegas' main attraction can be seen from a mile away, embodying the true luxe of the Strip.
For those wanting to get up close and personal, there's an observation deck at the top (accessible by both stairs and a glass-fronted elevator) where you can snap selfies with the twinkling lights of Vegas as your backdrop.
And, for all of your heart-on-a-sleeve romantics, sky-high dinners are available with no shortage of wines to choose from — a wonderful way to spend a night with your better half.
42 – Lounge by the pool at Paris Las Vegas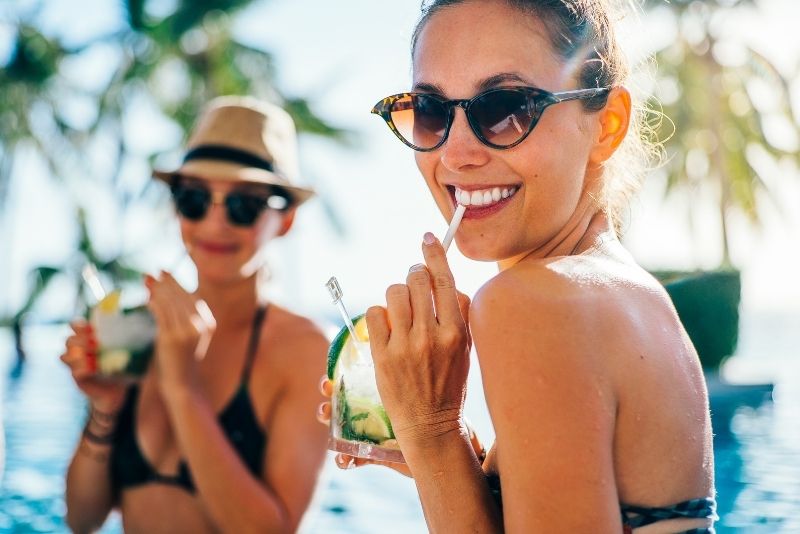 For a taste of the good life in Vegas, look no further than the plush Paris Las Vegas pool area.
Set right beside the Strip, right under the Eiffel Tower itself (you don't get that in France now do you?), the popular pool is a haven for drinkers, partiers, and anyone nursing a hangover from the night before, with ample deck chairs and cabanas for a snooze under the sun (just don't forget the suncream).
Hot tip: if traveling with a group, consider booking either the Poolside French Cabana or Poolside French Premium Villa, each offering luxurious privacy with TVs, cocktail service, and room for up to six guests.
---
Bally's Las Vegas Hotel & Casino
An underrated and lesser-known resort, Bally's is a 2,100-room classic from the '70s offering an experiential mix of upscale and affordable.
Smack-bang in the middle of The Strip, Bally's biggest point of all its convenient location, walking distance to anything and everything you could think of when it comes to things to do on the Las Vegas Strip.
Combining family-friendly attractions like mini-golf and museums with a naughty nightlife and expansive list of gaming tables and machines, there's a little something for everyone at this longstanding resort.
43 – Stroll through Real Bodies at Bally's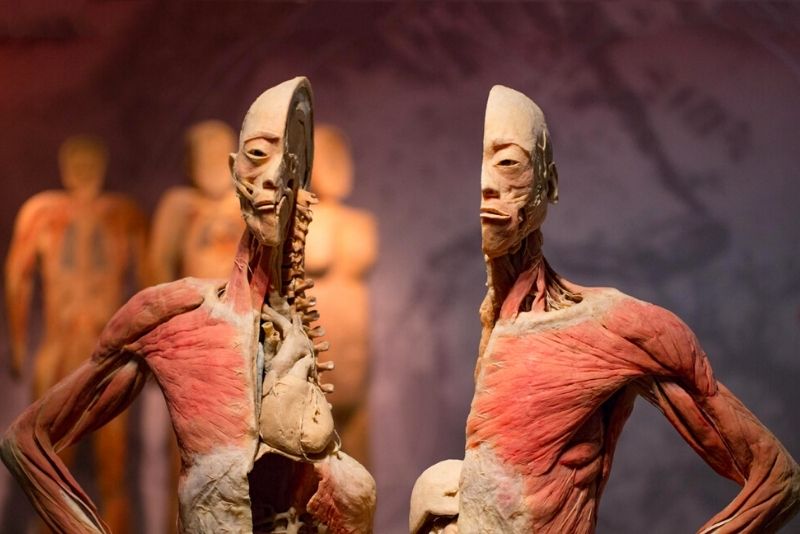 For a truly unique and fascinating Las Vegas experience, check out Real Bodies at Bally's.
A mind-blowing exhibition of real human bodies (skeletons and organs), dissected and preserved in different ways to showcase the inner workings of the body, it's not for the faint of heart but an unmissable opportunity for any medical or science buffs.
Tickets are surprisingly affordable, especially when you consider that this is one of the only places on Earth where you can see something like this, so be sure to add it to your list!
Plus, in an effort to stay relevant, it's one of the best spots to learn the latest science-based information about how COVID19 affects the human body — just one of a stack of fascinating insights on offer.
44 – Play glow-in-the-dark mini-golf with monsters at the Twilight Zone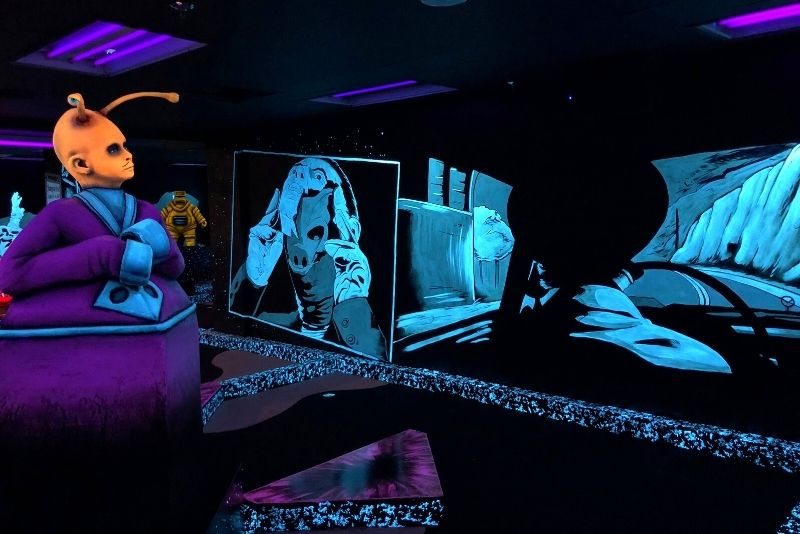 Dishing up 18 interstellar-themed holes filled with aliens, monsters, and other creepy creatures from galaxies far and wide, this indoor mini-golf course – in their own words – provides a chance to putt your way into the 5th dimension.
Out-of-this-world mini-golf aside, the attraction also features a host of arcade games, bowling lanes, a quirky gift shop, and even – for all you space nerds looking to tie the knot – a sci-fi themed wedding chapel!
45 – Enjoy one of the many Bally's shows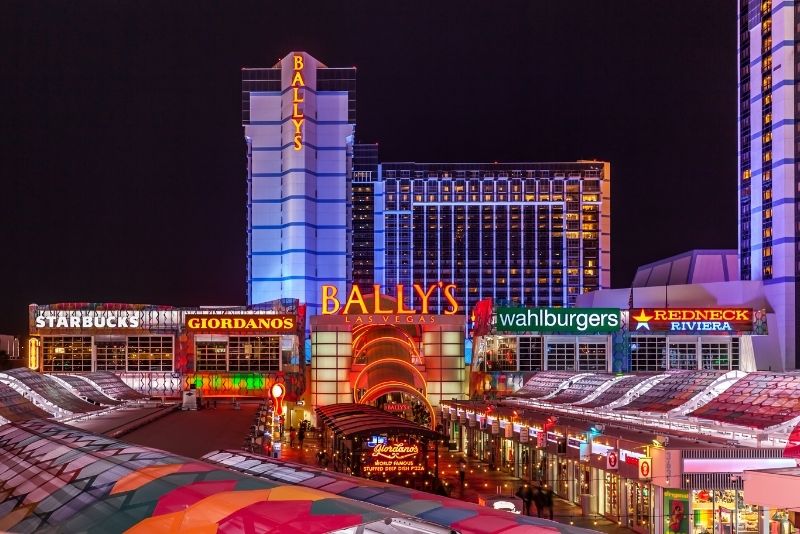 Whether your cup of tea is comedy, musicals, dance, or a little bit of everything, Bally's two theatres (the Magic Attic and the Jubilee Theater) have got you covered.
The Farrell Dillon Comedy Magician show is a surefire family delight with plenty of mind-bending tricks and side-splitting jokes, likewise Frederic Da Silva's mind-reading magic!
But, if it's grandeur you're after, look no further than Extravaganza – The Vegas Spectacular, an expertly choreographed combination of dancers, acrobats, ventriloquists, skaters, and a whole lot more.
And for all you Hogwarts fans, be sure to add the beloved Potted Potter show at the Magic Attic to the to-do list: fusing comedy with magic and a handful of special effects, the family-favorite show aims to condense all seven Harry Potter books into seventy minutes.
---
Caesars Palace Hotel and Casino
Personifying the true meaning of luxury, the brilliantly themed Caesars Palace — built in homage to ancient Rome — is one of the most iconic and well-known resorts on The Strip.
Providing visitors with everything from world-class shows, celebrity-owned restaurants to an unbeatable pool scene (with no less than 7 pools), Caesars Palace offers a little bit of something for everyone — and with nearly 4000 rooms, there's a suite for every occasion.
So whether you're shopping, partying, or trying your luck on the casino floor, make sure to pop into the lavish establishment to see what all the fuss is about.
46 – Watch a show at the Caesars Palace Colosseum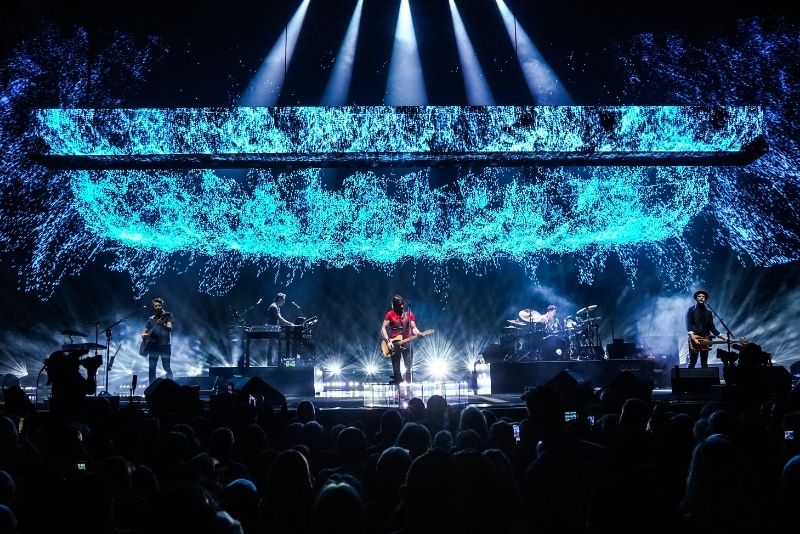 You don't have to be a guest at the hotel or even stay in Vegas to enjoy one of their spectacular shows, as Ceasars Palace's $100 million Colosseum venue hosts hundreds of world-class productions throughout the year.
Starring some of the most celebrated names on stage and with performances ranging from dance and acrobatics through comedy and musicals, there really is something for everyone!
Ceasar's Colosseum has hosted some pretty big hitters over its illustrious history — Elton John, Rod Stewart, Adele Cher (and who could forget the original resident, Celine Dion?!) — but it also caters specifically for families by offering kid-friendly a host of ad-hoc productions from time to time too (just check the online roster to see what's coming up).
47 – Swim in luxury at the Garden of the Gods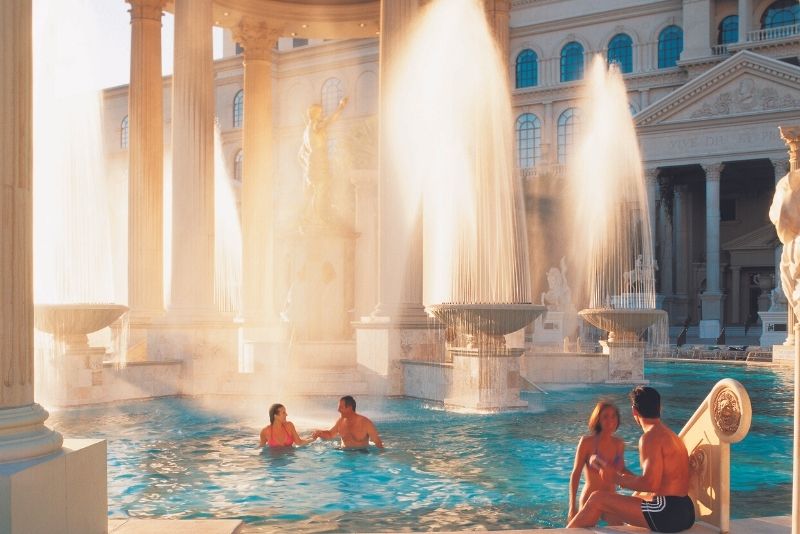 The aptly named Garden of the Gods is a natural wonderland located right in the heart of The Strip.
Comprising an impressive collection of towering roman columns flanked by dancing fountains, all surrounding a swimming pool perfect for cooling off on those sunny desert days, it's no wonder that the elegant collection of swimming holes welcomes hundreds of thousands of visitors per year.
With seven pools available, there's something for everyone: families can enjoy the splash zone, while party-goers can rejoice at the swim-up blackjack tables or adults-only Venus Pool.
48 – Get rowdy at OMNIA Nightclub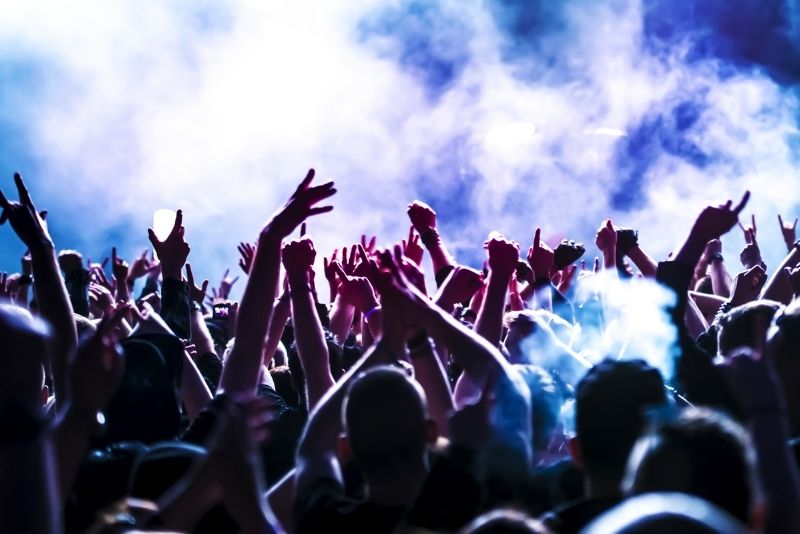 You're in Vegas, the city that never sleeps, so why not capitalize on Sin City's endless energy and party until the sun comes up?
There are few better places to get your groove on than OMNIA Nightclub at Caesars Palace, where world-renowned DJs keep the volume and energy levels high all night long.
Boasting an impressive sound and light system, as well as jaw-dropping design features that spans three levels and offers views of the Strip, OMNIA is one of the most popular nightclubs in Sin City.
So, if you're looking for a wild night out with plenty of drinking, dancing (and some highly-likely celeb spotting in the VIP section), this is the spot.
49 – Spend some cash shopping at The Forum Shops at Caesars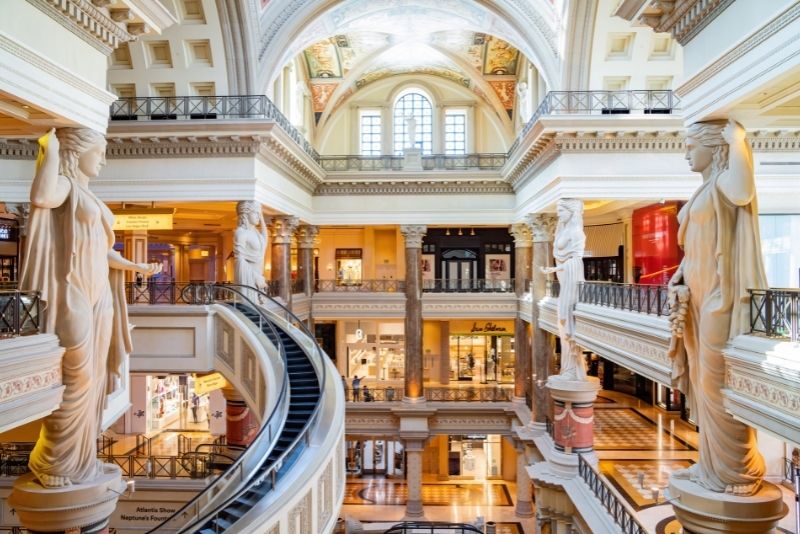 Shop the trendiest brands, styles, and clothing at The Forum Shops at Caesars, located in the heart of Las Vegas.
The impressive shops are connected to the famous hotel and is designed to mimic Roman architecture, with columns and lavish fountains.
With over 160 stores and over 5 gourmet restaurants, you'll find yourself spending some time stepping in and out of shops, and of course, satisfying your worked up appetite with a fabulous lunch.
Whether you're wanting to drop some cash, or you want to wander inside on a rainy day, the Forum Shops at Caesars is a great option!
50 – Race against the clock at The Escape Game Las Vegas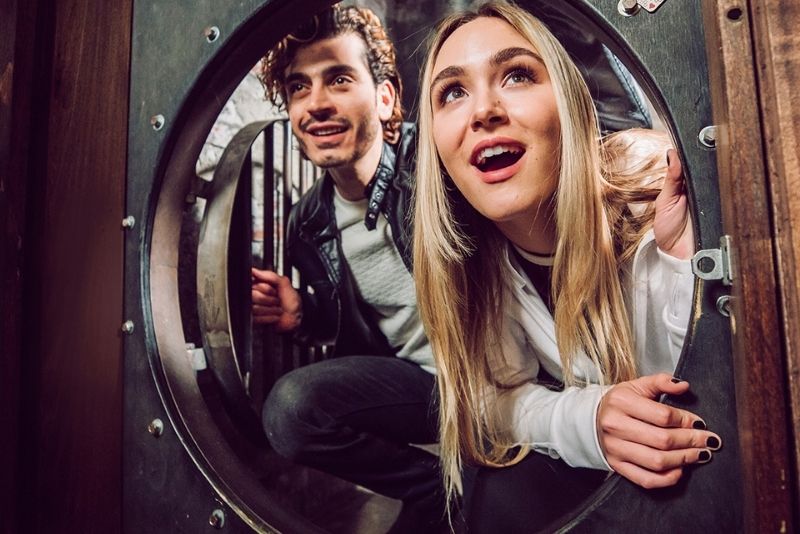 Are you someone with a passion for cracking codes? Consider yourself a budding Sherlock Holmes? It's time to put your skills to the test at The Escape Game Las Vegas, where you and your team will have just 60 minutes to solve a series of puzzles and challenges in order to "escape" the room.
Located in The Forum Shops at Caesars Palace in the thick of the action, there's no excuse not to try this fun (and slightly nerve-wracking) activity; whether you're a group of friends looking for an exciting afternoon out or a couple wanting to add some spice to their date night, The Escape Game is sure to deliver.
And with a range of well-decorated themes revolving around heists, prison breaks, or a gold rush, there's plenty to choose from.
---
Flamingo Las Vegas Hotel & Casino
If you're looking for an exciting and action-packed vacation, look no further than the Flamingo Las Vegas Hotel & Casino. With restaurants that will tantalize the tastebuds, wildlife-themed activities, and a prime location on The Strip, the Flamingo is sure to provide non-stop excitement.
Start your day with a delicious breakfast at Jimmy Buffett's Margaritaville, then head out for some fun in the sun at the pool. When it's time to eat again, why not try one of the world-famous buffets? And when night falls, get ready to party at one of the hottest nightclubs in town.
All you'll quickly discover, despite being smaller and older (it adds charm, right?) than the mega-resorts, there's still something for everyone at the Flamingo.
51 – See Rupaul's Drag Race LIVE (or another show) at the Flamingo resort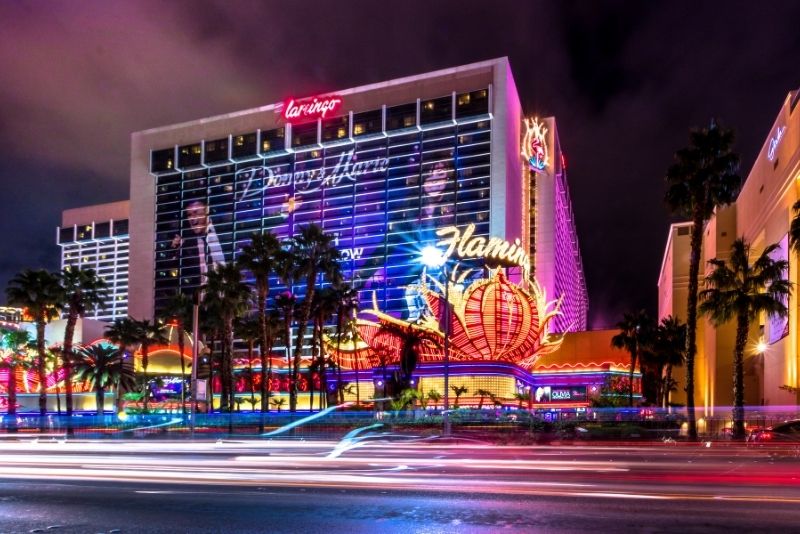 If you're looking for one of the best shows in Las Vegas, look no further than the Flamingo — its showy hot pink, neon, and feather combination create the ideal setting for the glitz and glamour of the internationally beloved RuPaul's Drag Race LIVE. With dazzling costumes, uproarious laughter, and lip-syncing for your life, this show is not to be missed.
And if drag queens aren't your thing (or you've just seen the show a million times), no worries: the Flamingo resort has got you covered with a variety of other top-notch shows like long-running comedy acts such as Piff the Magic Dragon or classic music performances from names like Wayne Newton.
52 – Check out the Caribbean-like Flamingo Wildlife Habitat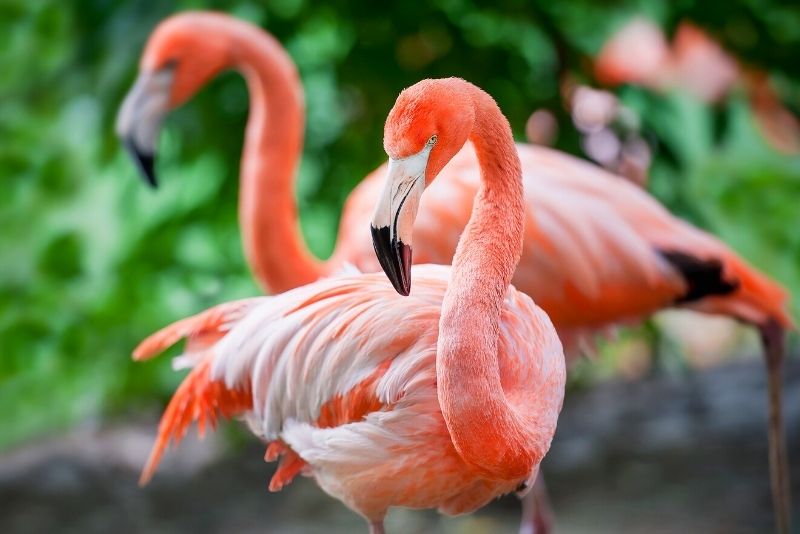 In a city packed to the brim with bright lights, casinos, and shows, it can be easy to forget that there's an entire world of natural beauty just outside your door. But at the Flamingo Wildlife Habitat, you can enjoy a bit of nature without ever having to leave The Strip.
This free attraction is home to a variety of animals from around the country, including flamingos, koi fish, pelicans (which you can feed), and turtles, who frolic freely by the waterfalls and ponds.
After meeting and greeting the local residents, grab a drink at the Wildlife Habitat's Patio Bar, and if you're visiting during the holiday season, be sure to pop into the pop-up winter wonderland.
53 – Create your own commemorative brick at the Flamingo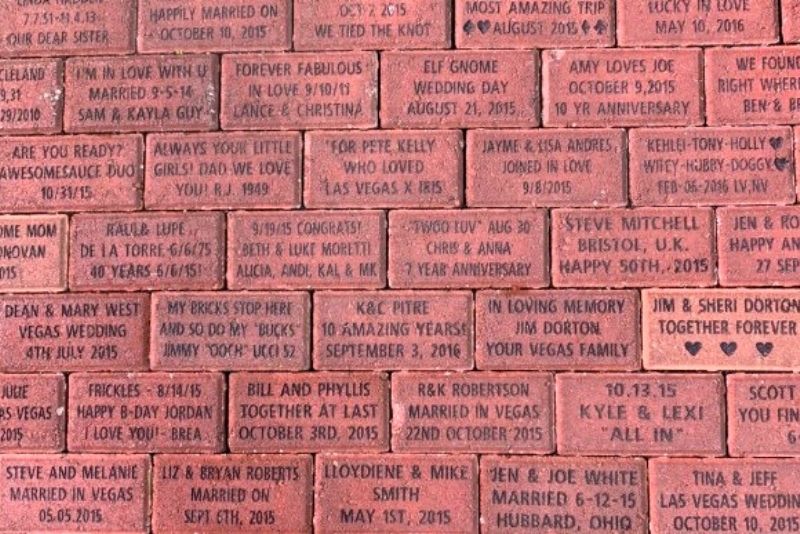 If you're looking for a unique and permanent way to commemorate your time in Las Vegas, look no further than the Commemorative Bricks at the Flamingo.
For a donation of just $225 (+ tax), you can have your name (or the name of someone special) engraved on one of these bricks and placed in front of the entrance to the resort.
Typically, guests will commemorate wedding dates, anniversaries, or birthdays, but you can choose to memorialize whatever you'd like (within reason) — and really make it a special gift.
---
LINQ Promenade
Take a few hours to explore the LINQ Promenade and you'll soon discover one of the most exciting new spots on The Strip. With a stunning fountain as its centerpiece, this open-air promenade promises to provide an array of opportunities for fun and relaxation that can be enjoyed by all ages.
The LINQ Promenade features more than 30 shops (including brands like Harley Davidson, Havaianas, and the Honolulu Cookie Company), a dozen restaurants (including an In N Out burger!), and a variety of exciting attractions like High Roller, Vegas' largest observation wheel.
Whether you're looking for a place to people watch, take in some retail therapy, enjoy a delicious meal, or just have some fun, the LINQ Promenade is the place to be.
54 – Bowl in style at the Brooklyn Bowl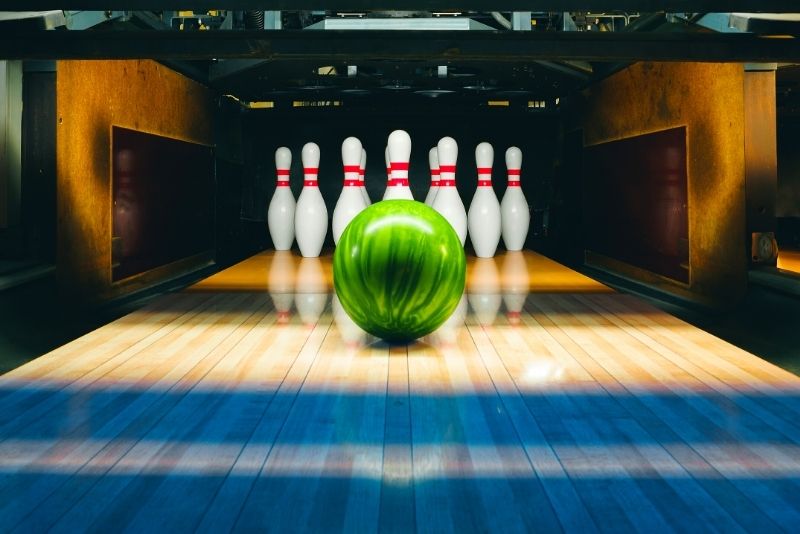 With 32 lanes of bowling, a live music stage that puts on themed dance nights as well as live rock and roll performances, a delicious menu provided by the acclaimed NYC's Blue Ribbon, and a handful of beers on tap at any given time (or, try a milkshake with a shot of bourbon) — what's not to love about Brooklyn Bowl?
Tucked away behind the lanes you'll find no shortage of comfy leather booths to keep the food and drinks flowing long after you've taken off the bowling shoes.
55 – Ride the Fly LINQ Zipline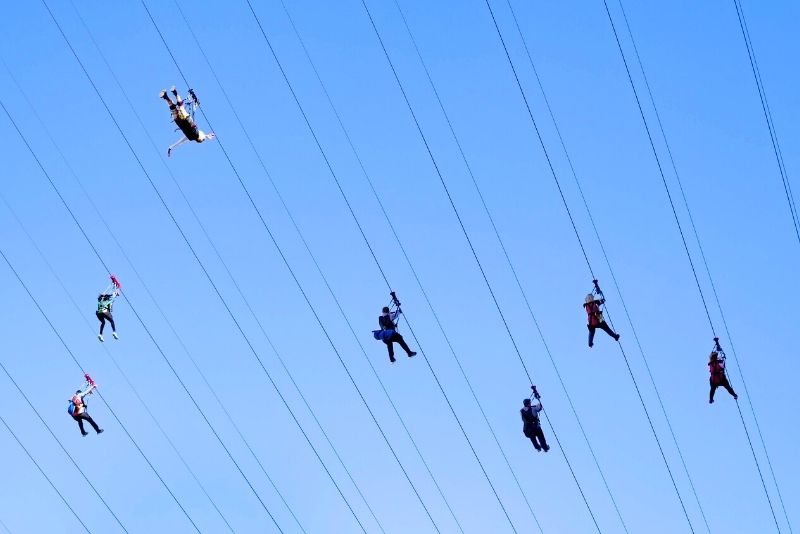 If you're looking for an adrenaline rush while in Vegas, look no further than the LINQ Zipline.
This heart-pounding attraction will have you soaring above 12 stories above the LINQ Promenade, with a great view of The Strip at speeds of up to 35 miles per hour (sometimes faster) as you take in stunning views of both the resorts and the desert below.
After getting all strapped in by the safety-focused attendants, you'll kickstart your journey at Las Vegas Boulevard, then zoom over 1,100 feet down the Promenade before coming back to earth at the foot of the High Roller!
Craving more zipline fun? While technically not on the Strip, there's another line in downtown on Fremont Street, and – selling itself as a solid half-day-trip option – a zipline tour of nearby Bootleg Canyon.
56 – Take a spin on the LINQ High Roller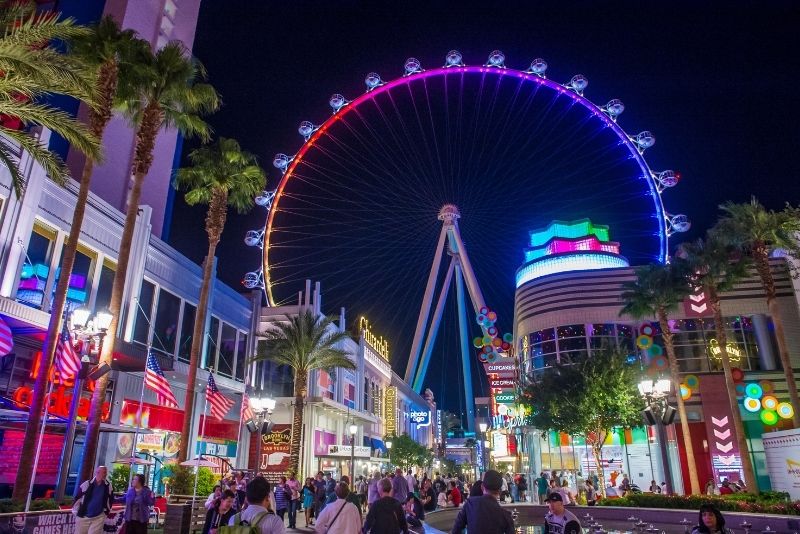 Towering 550 feet above the bright lights and tourists that make the LINQ Promenade so special, the High Roller is not only Las Vegas' tallest observation wheel, but the largest observation wheel in North America, offering unparalleled views of The Strip and beyond from its 28 glass-enclosed cabins.
The ride takes approximately 30 minutes to complete and provides a unique perspective on some of the city's most iconic buildings.
For an extra few bucks per person, consider the Happy Half Hour special, where you can get access to an open bar, making the magical panoramic views all the more memorable.
57 – Take your own selfie at the Museum of Selfies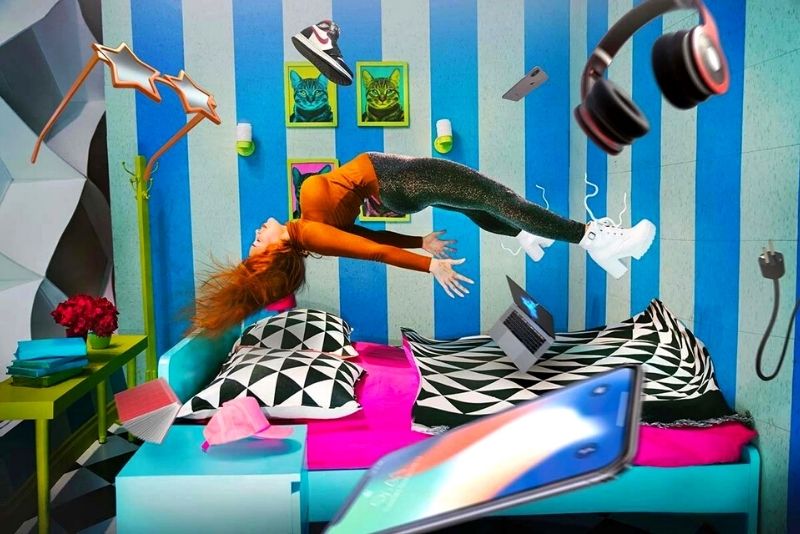 Take the perfect selfie inside the Museum of Selfies – a space that has been redesigned with various photo-worthy backdrops, and props to help you get the perfect shot.
Dive into a fun and colorful ball pit, step inside upside-down rooms, take a selfie inside the Infinity Room, and sit inside a bathtub full of gold coins – the fun truly awaits in every single room at this unique museum!
The museum is open every day from 10:00 AM – 12:00 AM.
Pro tip: tickets can only be purchased online, and you can either print or bring a digital version on your phone.
58 – Snap a selfie with Beyoncé at Madame Tussauds Las Vegas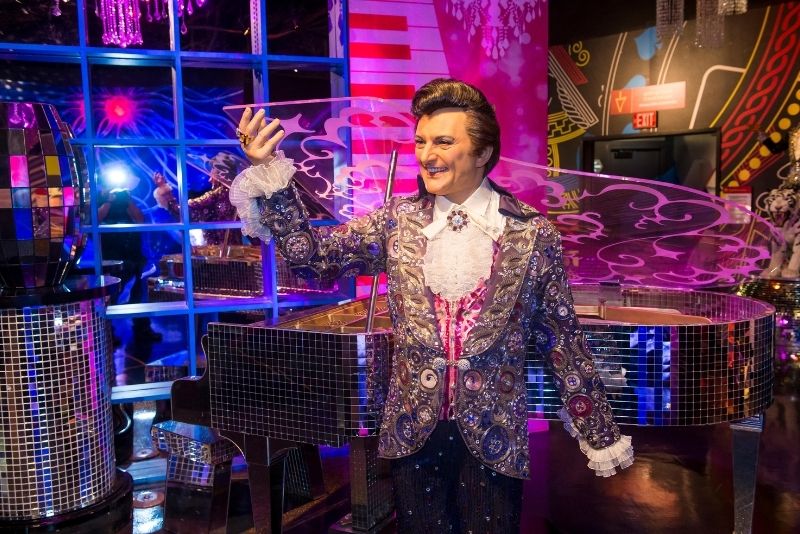 A Vegas tourism staple, Madame Tussauds has been delighting visitors for years with its incredibly lifelike wax figures of celebrities, historical icons, and pop stars alike.
Located on the Strip in between The LINQ and the Venetian, Madame Tussauds features over 100 wax figures in various settings — many of which are interactive, like riding Miley Cyrus' wrecking ball — that are not only fun to see (and take pictures with) but provide great insight into the lives of celebrities.
As the first Madame Tussauds venue to open in the United States, even the attraction itself is steeped in history.
---
The Venetian Resort Las Vegas
Enchanting and romantic, the meticulously decorated Venetian is one of the most iconic resorts on The Strip — even before stepping inside, as the gondolas circle the canals in the courtyard, it's easy to see why.
From its exquisite architecture to the hundreds of pieces of art that dot the halls and corridors, this resort takes you on a journey to Venice, Italy, The City of Bridges, without ever having to leave Las Vegas.
The 5-star resort (step right up for luxury, folks) boasts 40 international restaurants, over 4,000 lavish rooms, the awe-inspiring Grand Canal Shoppes, a vibrant and ever-energized casino floor, a sprawling pool deck (complete with bars galore), and a lively roster of entertainment.
59 – Attend a show at The Venetian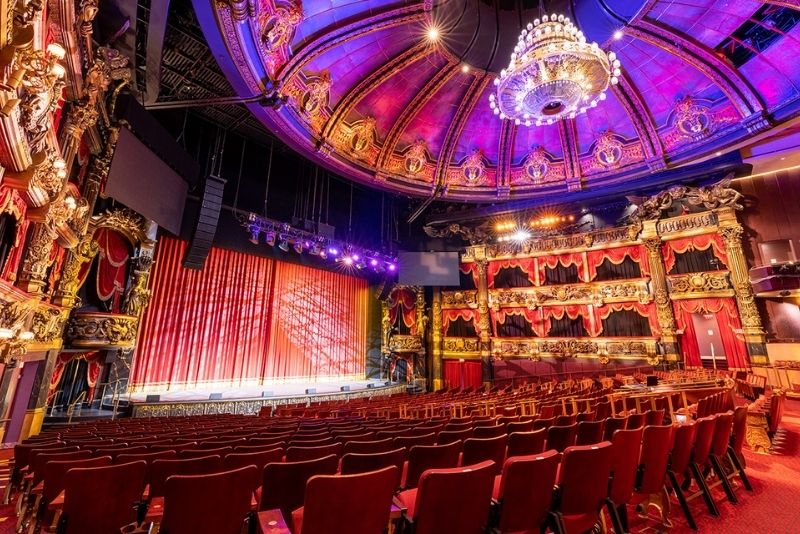 Emblematic of the beauty of the Italian theater, the Venetian's main concert venue — the Venetian Theatre — is the perfect place to catch some of today's biggest artists.
With a list of shows that, depending on the time of year, includes both resident artists and one-off visiting A-listers, there's always something new and exciting to check out at this popular performance space.
Take a journey to the Wild West with the Atomic Saloon Show; see names like Earth, Wind & Fire, or Tim McGraw and Faith Hill live on stage; or get a taste of the international scene through brilliant musicians and singers like Joey Yung.
While these names are just examples who've performed over previous years, rest assured that the lineup seldom disappoints — just check the website to see who's playing during your stay.
60 – Bake in the sun at The Venetian Pool Deck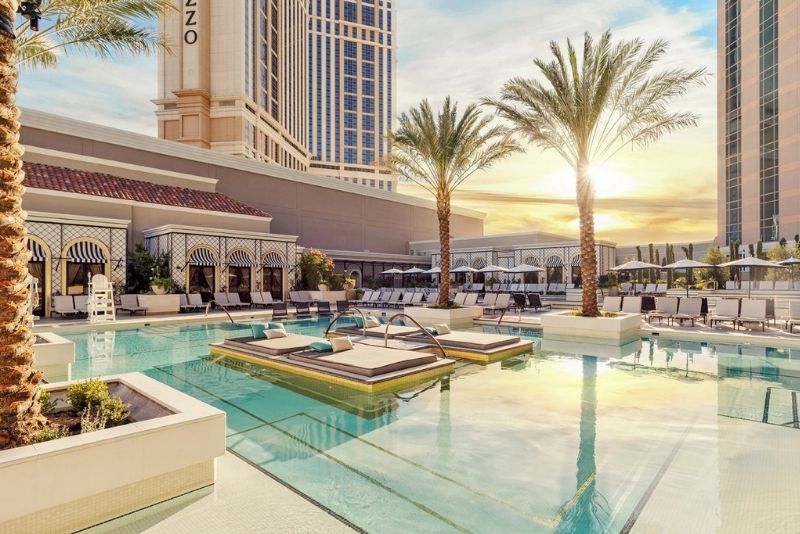 A perfect spot to less an afternoon pass you by, the Italian-inspired Venetian Pool Deck features four large pools, three of which are infinity pools (making for jealousy-evoking social media snaps), surrounded by no shortage of pool chairs, in-pool loungers, bungalows, and beauty.
Having just undergone a renovation in 2021, the two-acre oasis embodies the spirit of the Italian Riviera, with on-site bars serving up refreshing cocktails, regular live music, and an overall atmosphere of pure bliss.
61 – Admire the elegant décor on a Venetian gondola ride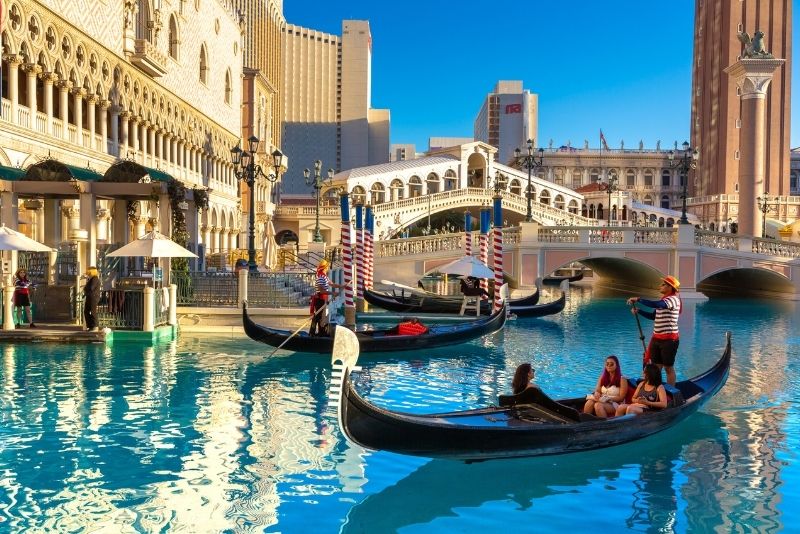 One of the quintessential things to do on the Las Vegas Strip (especially for all you romantics), a Venetian gondola ride, albeit touristy, is charming and definitely takes you away from the hustle and bustle of Sin City for a bit.
The Venetian's canals are man-made, so they're not exactly the real deal, but that doesn't make them any less enchanting as you glide under bridges and past restaurants, shops, and bars in your very own gondola (with singing gondolier to boot!).
Hot tip: penny pinchers, if you plan on doing a few of the Strip's main activities, grab a combo ticket that gives discounted access to both the gondola ride and Madame Tussauds.
62 – Eat and party at Tao Asian Bistro and Nightclub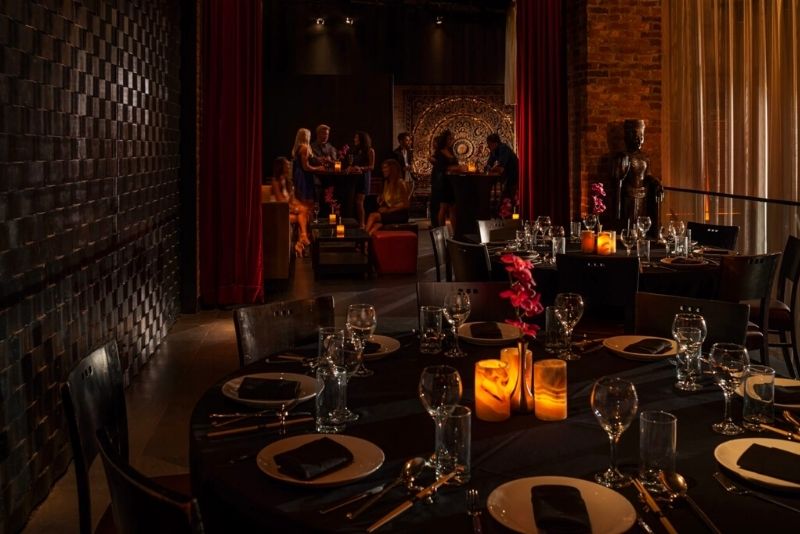 Tucked away inside the Venitian, at the feet of a 20-foot Buddha statue, Tao has been a luxury, revered celebrity-frequented restaurant for decades, serving up unrivaled meals that transport you to the Pacific Rim with every bite.
Tantalizing meals aside, the candlelight and decorations create an incredible atmosphere that steals the show: throughout the two main rooms (where you'll also find three full-service bars) are koi ponds, silk draperies, and century-old stones.
And, as you might expect from the name, after the meals are done and dusted, Tao transforms into a high-energy, alcohol-fueled nightclub, one that's become one of the most popular on the Strip.
63 – Chill out at the minus5º Ice Experience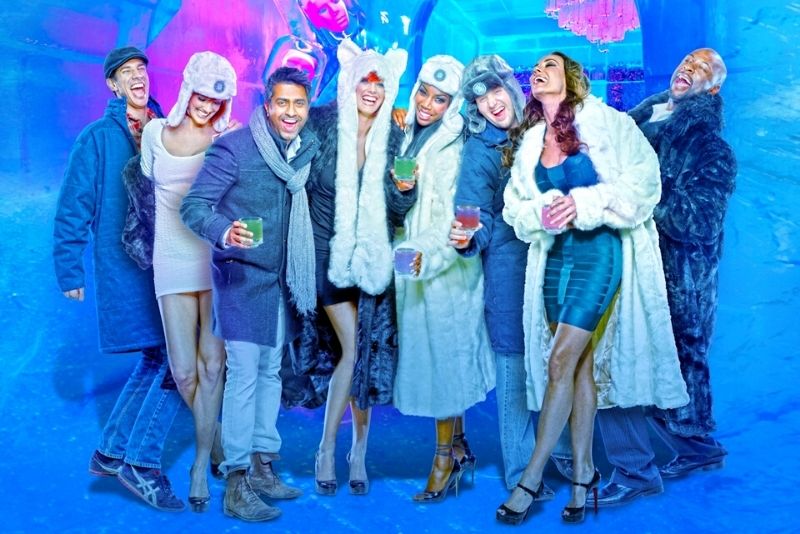 The Venetian is home to (excuse the pun) one of the coolest things to do on the Las Vegas Strip: the winter wonderland that is the minus5° Ice Experience.
As the moniker suggests, this attraction takes you into a chilly wonderland made entirely of ice, where you can enjoy cocktails and mocktails while lounging on ice furniture, taking selfies with glaciers, and generally having an amazing vacay experience.
To top it all off, there's a 'chill out' room with loungers for you to just relax and unwind in sub-zero temperatures!
---
The Mirage Hotel & Casino
Since opening its doors in 1989, the Mirage has — thanks to endless entertainment and a conscious focus on elegance and style — crafted a now-longstanding reputation as one of the finer mega-resorts to hit the Las Vegas Strip.
Sitting on the western side of The Strip, opposite the Venetian, the Mirage delivers an exciting roster of live shows and offers guests plenty of choices when it comes to food (hint: check out Tom Colicchio's Heritage Steak), drink, nightlife, poolside relaxation, and family-friendly activities too.
And, of course, if you're looking to test your luck, across the casino floor you'll find everything from high-stakes table games to $2 roulette, with colorfully themed slot machines dotting every space in between.
64 – Enjoy one of the spellbinding live shows at The Mirage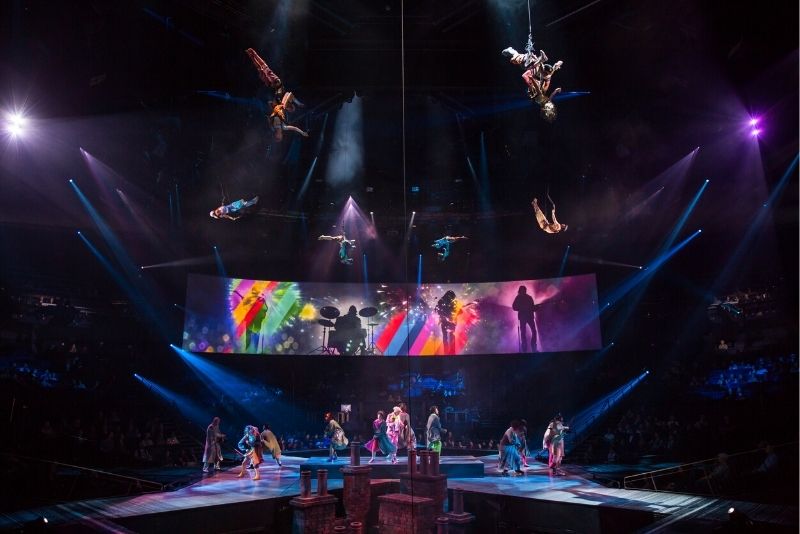 Never shy of a night of captivating entertainment, The Mirage Hotel and Casino offers guests a lineup of live shows that are nothing short of magical.
And that statement could not ring more true for Cirque du Soleil's ' The Beatles Love'. A spectacular combination of iconic Beatles tunes and live acrobatics and special effects delivers what can only be described as a must-see theatrical masterpiece.
Still craving magic? Then grab a seat for Shin Lim's LIMITLESS show — the only person to win "America's Got Talent" twice with baffling magic tricks and a whole lot of showmanship, never does a guest leave disappointed.
65 – Have a laugh at Aces of Comedy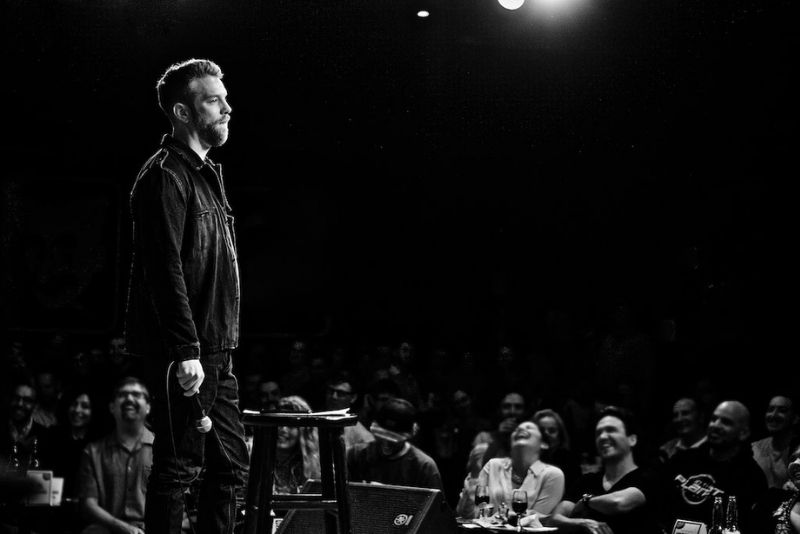 Ready to laugh your socks off? Every night, the Mirage's Aces of Comedy calendar presents different all-star names in the comedy space.
Grab a drink, take a seat, and enjoy the side-splitting routines of the likes of George Lopez, Tim Alon, Ray Romano, David Spade, Jim Jeffries, and Amy Schumer (should we go on?).
The roster is constantly changing, welcoming seasoned pros as well as captivating up-and-comers, so you're always in for a new and hilarious experience.
66 – Step right up for the Mirage's free Volcano Show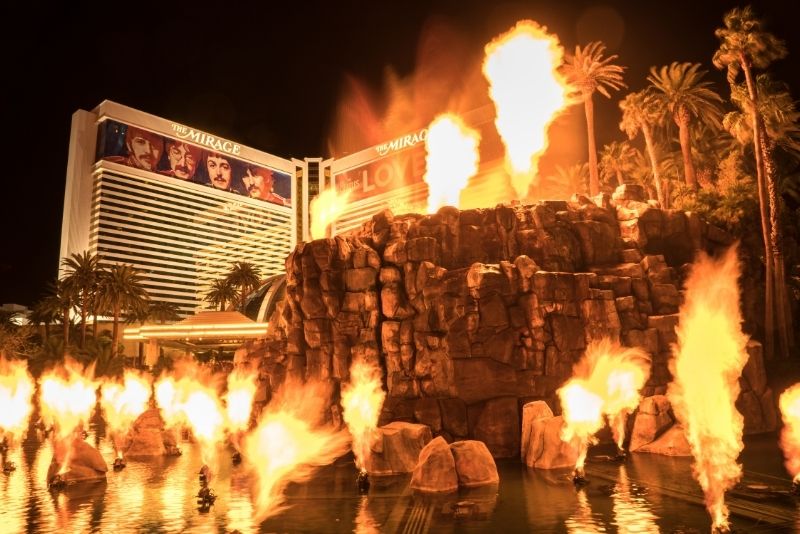 One of the most iconic things to do on the Las Vegas Strip, The Mirage's erupting volcano is a must-watch (and photograph!) attraction.
The show begins with music and lighting effects before real fire, smoke and water pour from the volcano and into the surrounding lagoon, reaching heights of up to 60 feet.
Dancing to music by Grateful Dead's Mickey Hart and the beat of a powerful drum, the 15-minute, sky-illuminating show is free and runs every hour from 7pm until 11pm, every evening (weather permitting) in front of the Mirage.
---
Treasure Island Hotel and Casino
Treasure Island Hotel and Casino is one of the most popular destinations on the Las Vegas Strip, thanks to its combination of world-class amenities, exciting entertainment, and prime location.
Situated on the western side of The Strip, across from the Wynn and the Venetian (and next to The Mirage) Treasure Island offers guests a range of choices when it comes to opportunities to dine, dance and drink. And if you're looking to test your luck at the casino tables or slots, you'll find everything from blackjack to penny slots here, open 24/7.
But that's not all — Treasure Island is also home to some of the best live shows in town. So whether you're looking for family-friendly fun or a night out with friends, Treasure Island has something in store.
67 – Watch Mystère by Cirque du Soleil at Treasure Island

A perennial favorite, Mystère by Cirque du Soleil is a must-see show for any first-timer or repeat visitor to the Strip.
Thanks to the brilliant skills and training of over 65 international world-class performers (dancers, singers, acrobats, and musicians), the show compiles death-defying stunts, mind-blowing acrobatics, and amazing illusions in 90 minutes of family-friend magic and intrigue.
The hypnotic bungee act regularly dazzles onlookers, while the giant baby always provides plenty of laughs!
68 – Save the world at Treasure Island's Marvel Avengers S.T.A.T. I. O. N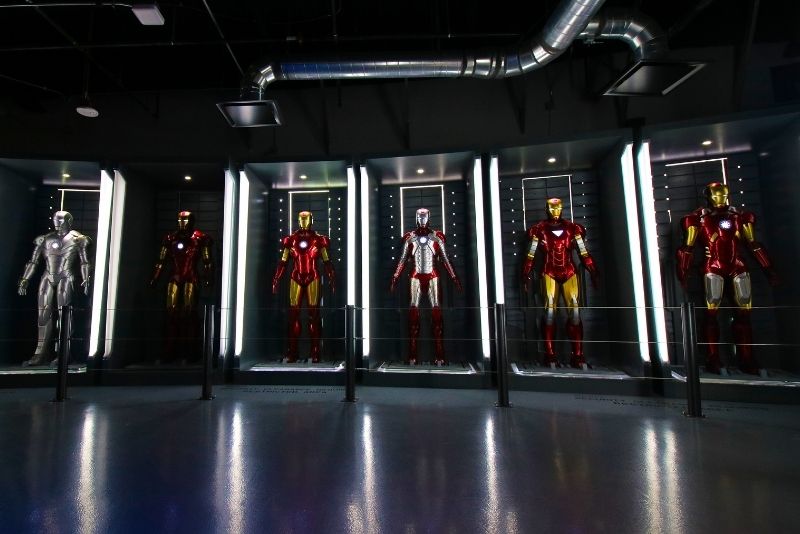 Heavily interactive and full of references to the famous movie franchise, The Avengers S.T.A.T.I.O.N is a must-play attraction for any Marvel fan, giving guests an immersive look at the world of some of their favorite comic book characters through innovative technology and stunning special effects!
Taking you on a superhero journey where you're tasked with assembling case files on each of the characters, this high-tech exhibition features over 100 artifacts from the Marvel Cinematic Universe — including costumes worn by Robert Downey Jr., Scarlett Johansson, Chris Hemsworth, and Chris Evans.
Make sure not to miss the evolution of Ironman costumes!
69 – Step in a digital oasis at the Museum of Dream Space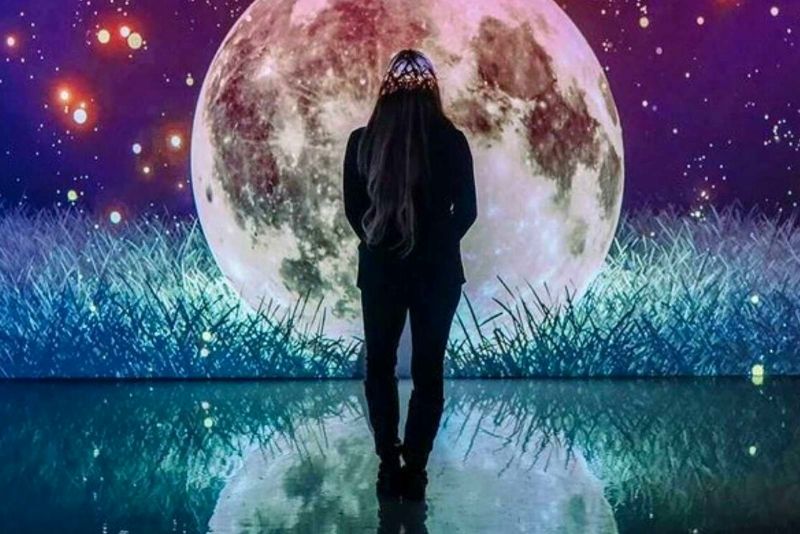 Taking curious visitors on a mystical journey through creative expression, MODS uses state-of-the-art projection technology combined with thoughtful sound and light design to immerse guests in a constantly morphing dreamscape sure to light up any social media feed.
As the first American museum to focus mainly on digital, you can be sure that the experience is second to none. Open 365 days a year from 11am, make sure to allow at least an hour for this unique experience!
---
Wynn Las Vegas
The biggest casino in Vegas is also one of the most luxurious; the combined gaming floors of Encore and Wynn are made up of over 1,800 slot games and 180 table games, creating a wonderful and opulent atmosphere.
And with 5-star touches in every direction, that atmosphere is echoed through the suites, restaurants, bars, and long list of on-site activities.
Great for foodies, the Wynn is home to some of the best restaurants in town, as well as one of the busiest nightclubs: XS Nightclub which sees DJs such as Alesso, David Guetta, and Tiesto regularly spin.
If you're looking for a more low-key evening out there are plenty of other places to enjoy a drink or two inside the resort too (the intimate setting of Parasol Up/Down is a great spot to start).
70 – Choose from one of the many live Wynn shows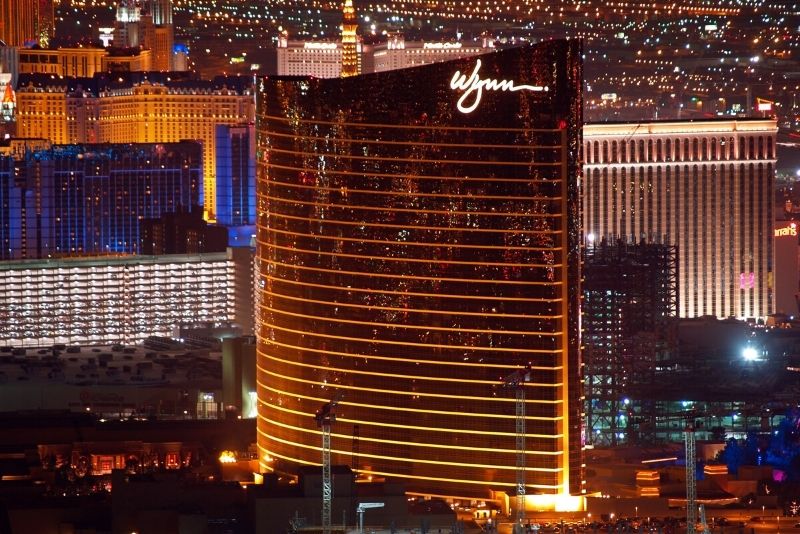 Consider yourself a rock-n-roll diehard? Or are you more of a country fan? What about comedy? Regardless of your flavor, the Wynn and Encore have you covered with their broad range of live shows, sure to please everyone in the family.
From Grammy Award-winning musicians and pop icons like Lionel Ritchie or country icons like brad Paisley, to stand-up routines from an array of guests, there's fun to be had each and every night.
71 – Get wet and wild at the Encore Beach Club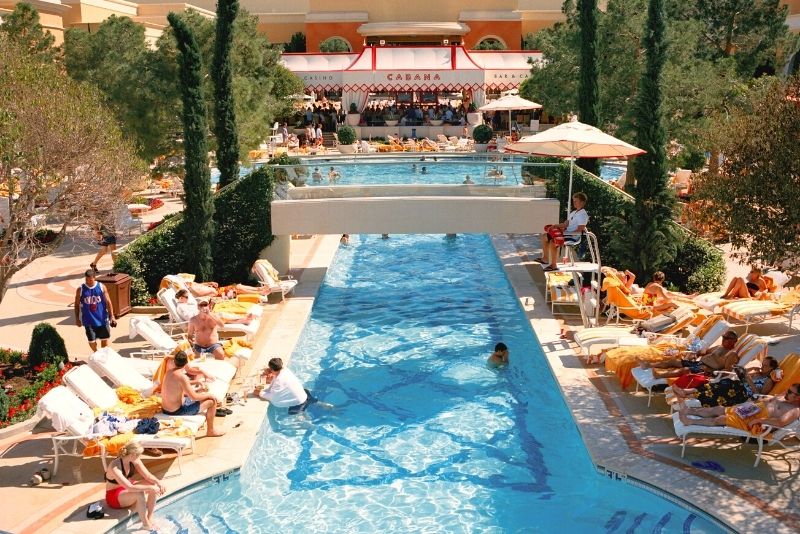 If you're looking to cool off, the Wynn and Encore have several luxurious pool areas for guests to choose from. And while there's no shortage of quiet relaxation spots, if it's a party you're after, look no further than Encore Beach Club.
Open from 11am until sunset (usually around 6pm), this sprawling pool party is filled with all the amenities you could want: cabanas, day beds, and bungalows provide plenty of spots to kick back or host a private gathering; food stands on site for snacking needs, and dozens of different cocktails are available at the full-service bar — all while DJs spin tunes all day long.
At night, however, Encore takes a different turn: electric in both the music and the atmosphere, EBC at Night (usually open Wednesdays, Friday and Saturdays from 10pm to 4am) dishes up a pool party envied by the rest of Sin City.
Hot tip: join the free guestlist early by using the Discotech mobile app.
72 – Hit the fairways at the Wynn Golf Club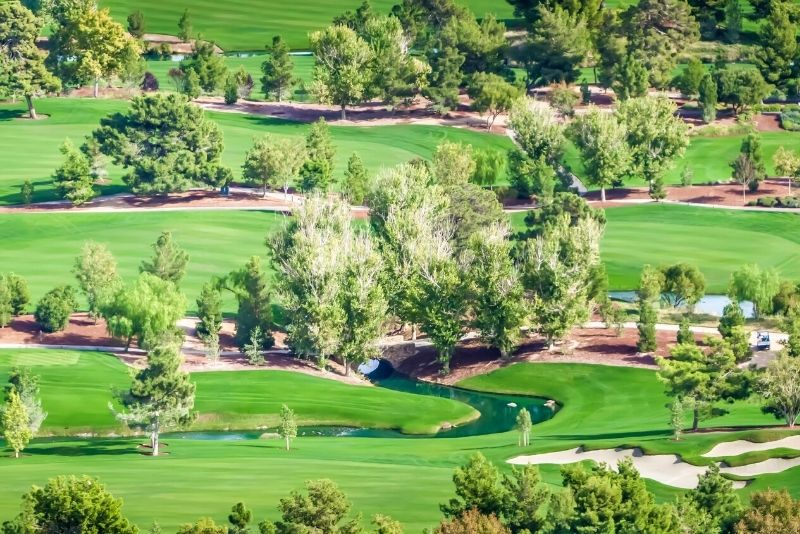 A dream for all golfers, Wynn Golf Club boasts a Tom Fazio-designed 18-hole course that sits on the hotel's back doorstep.
The lush course is challenging yet manageable for experienced players; for all of you beginners, why not learn how to swing a club with a scheduled lesson?
The pro staff there are more than happy to teach you everything they know, from the basics of grip and stance to how to read greens and correct your swing. It's no wonder that this place is one of the busiest in town!
73 – Shop till you drop at the Fashion Show mall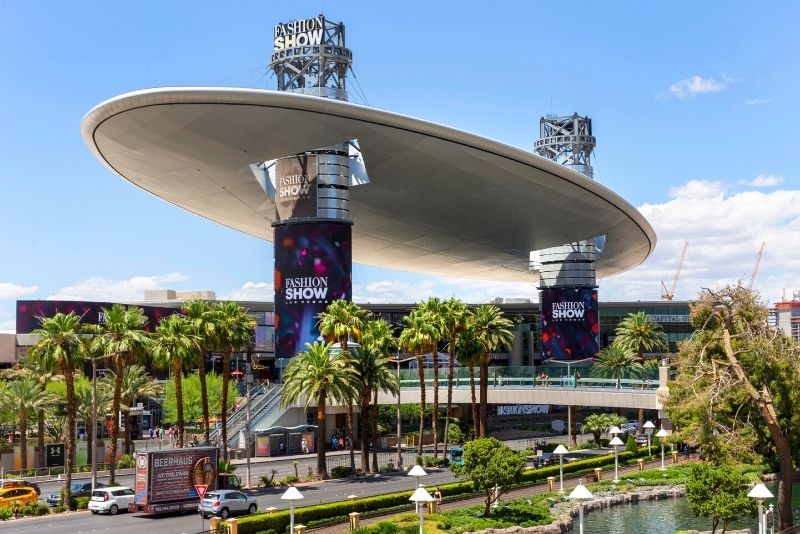 No trip to Vegas is complete without a visit to some of the fabulous shops that line our famous Strip.
So, once you've had your fill on all the fun and games in town (and don't forget about those epic shows), why not treat yourself? After all, it's vacation! And what better place than the Fashion Show mall, one of the city's largest and most popular retail plazas?
With over 250 stores, from high-end designers like Tiffany & Co to tried-and-true favorites like Macy's and Sears, there's something for everyone here. And when the hunger pangs strike, there are no less than 25 eateries to choose from.
Hot tip: visit on the weekends, when the mall's atrium transforms into a catwalk runway!
74 – Defy gravity at Vegas Indoor Skydiving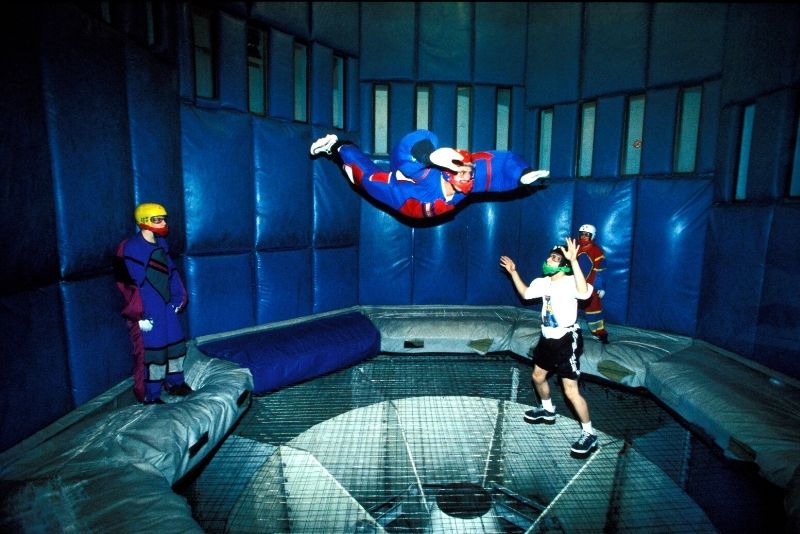 Craving the thrill of skydiving without having to jump out of an airplane? Vegas Indoor Skydiving is your answer.
A large vertical wind tunnel creates wind speeds of up to 120 miles per hour — that's strong enough to propel you skyward — so strap on a flight suit and helmet (provided) and get ready for the ride of your life!
With classes available year-round (unlike actually skydiving, it's not dependant on weather), it's an adrenaline-inducing rush that's easily added to any day of Strip activity-hopping.
---
Resorts World Las Vegas
Resorts World Las Vegas is an all-new luxury resort and casino that's set to open its doors in 2021.
Located on the north end of the Strip, the Asian-themed resort is home to more than 3,500 lavish rooms and suites (making it the largest Hilton hotel property in the world), as well as a world-class casino with modern gaming space galore.
But that's not all: there will also be a vast array of restaurants and bars (over 40!), including celebrity chef outlets and an impressive wine cellar; a sprawling pool and spa area; a lush garden promenade; and a theatre that puts most competitors main stages to shame.
Modern and making a statement, Resorts World stands to be one of the most popular resorts on the Strip for years to come.
75 – Book a ticket for a Resorts World Las Vegas superstar show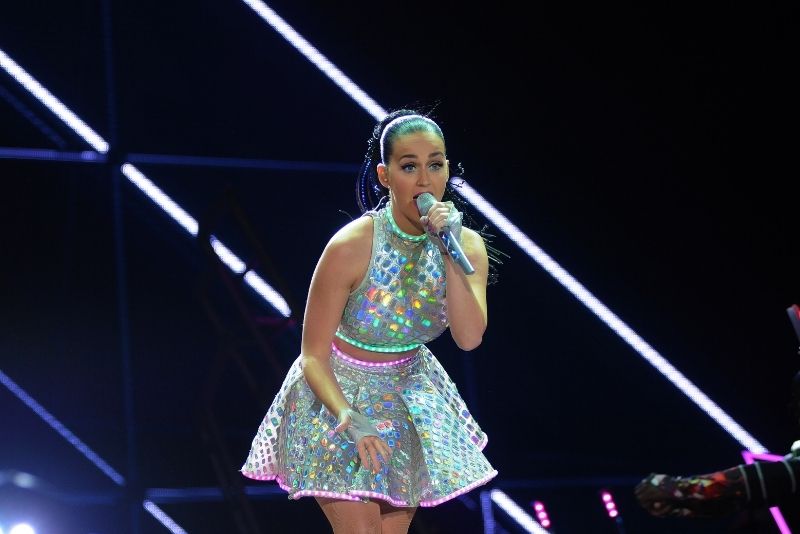 Despite being the new kid on the block, Resorts World spent no time in securing some of the biggest names in the music industry as its resident entertainment stars.
If names like Celine Dion, Michael Buble, Carrie Underwood, Katy Perry, and Luke Bryan entice you, then make a beeline for The Theatre at Resorts World, a 5000-seat stadium with a 196-feet-wide center stage!
Looking for a spot to eat before (or a spot to drink after) the show? The Dawg House Saloon & Sportsbook is hard to pass up.
76 – Get down at the Zouk Nightclub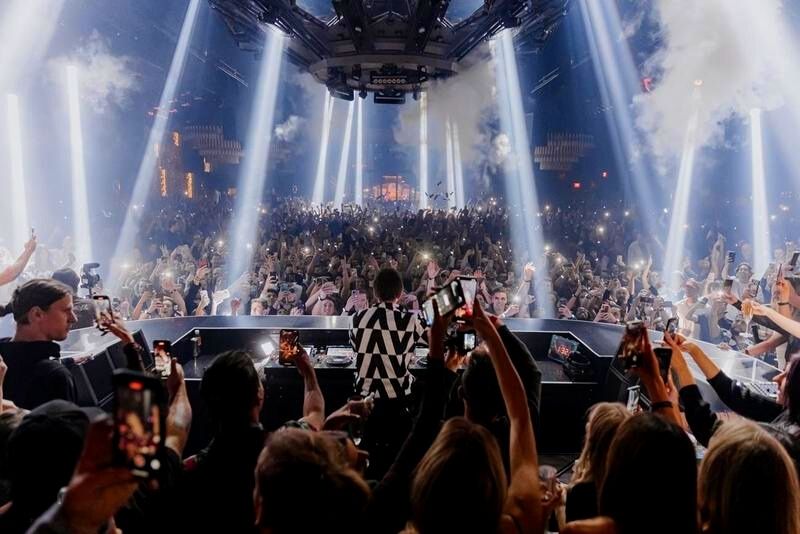 After making a name for itself as a trailblazing nightlife destination in Singapore, Zouk Nightclub is now a world-renowned brand that's made its way to other cities, including Las Vegas and Dallas!
What sets this club apart from the rest? For starters, it's a 75,000-square-foot venue with amazing sound quality (no overworked speakers here) and top-notch DJs like Zedd and Tiësto ripping the tunes into the early hours of the morning.
A drink is never too far away, and a good time is guaranteed.
77 – Enter a virtual reality of lights at the Iluminarum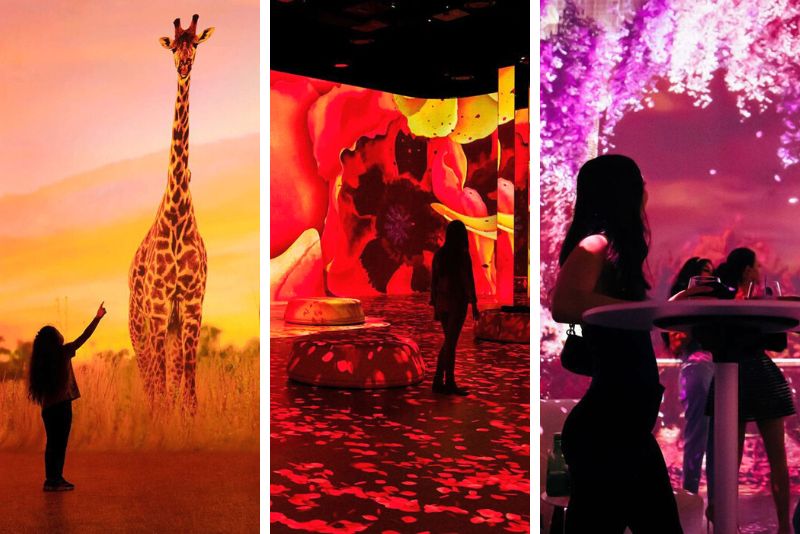 For a trippy yet beautiful experience of art, lights, and sounds, check out Iluminarum, just a short drive from Resorts World Las Vegas!
A sensory-filled space, each room is dedicated to a specific light presentation you can choose from. Select from different themes like space, the wild, ultra lounge, sports, rooms, and much more.
Additionally, it's not only just the lights and sounds that will keep you looking around, but also other elements like winds, and possible movements around the room designed to be in sync with the light show, which makes the experience feel even more real.
Be sure to grab your tickets online!
---
Circus Circus Hotel and Casino
One of the most iconic resorts on the Las Vegas Strip, Circus Circus is packed full of excitement and fun for all ages! From its world-famous circus acts to its massive casino, it's no wonder why the resort has been a favorite of tourists and locals alike since it opened in 1968.
The Adventuredome Theme Park is perfect for families with kids (or kids at heart), while the casino offers everything from table games to slots to high-stakes poker. And don't forget about the nightly circus shows — they're a free experience you won't find anywhere else in town.
It's located on the northern side of the Strip, which is a little further to the action; however, visitors often appreciate the family-friendly resort for this exact reason, offering a slice of (relative) peace and quiet.
78 – Take the kids to the Adventuredome Indoor Theme Park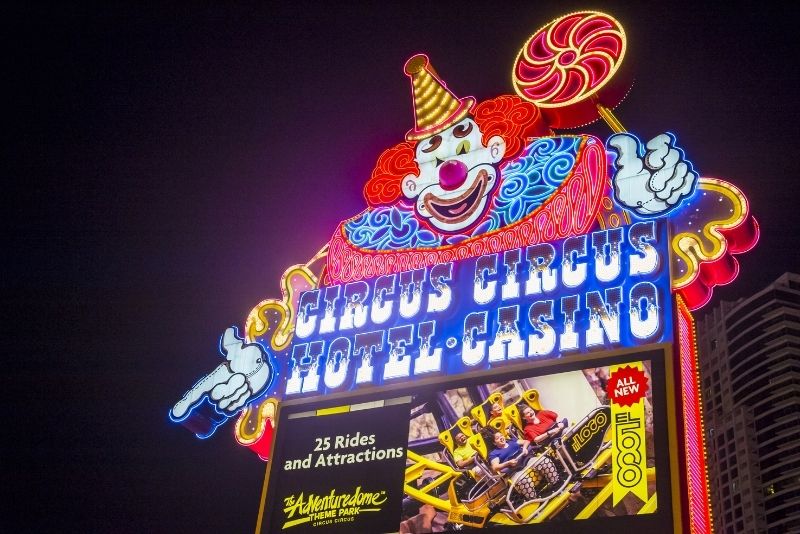 A theme park… inside a casino? Believe it, because that's exactly what you'll find at Circus Circus. The Adventuredome is a massive (and we mean massive) indoor theme park with something for everyone in the family.
From roller coasters and log flumes to arcade games and carnival rides, there's plenty of fun to be had without having to worry about the weather. It's open every day of the week, and you can easily spend an entire day crossing off the 25 rides and activities (and the carnivalesque nibblies too).
Hot tip: for something special sure to put a smile on the kids' faces, check out the Friday and Saturday Neon Nights events!
---
The STRAT Hotel, Casino & SkyPod
Formerly known as the Stratosphere, the recently-renamed Strat is about two things above all else: food and adventure.
It's home to a chic and sophisticated casino; an incredible 8th-floor pool deck; a rotating restaurant on the 106th floor; suites that are as luxurious as they come; and even a SkyPod, which offers panoramic views of Vegas from 1,000 feet in the air!
While isolated from the rest of the Strip, there's more than enough excitement at The STRAT Hotel Casino & SkyPod that you'll never want to leave anyway.
79 – Soak in the view from the STRAT's SkyPod Observation Deck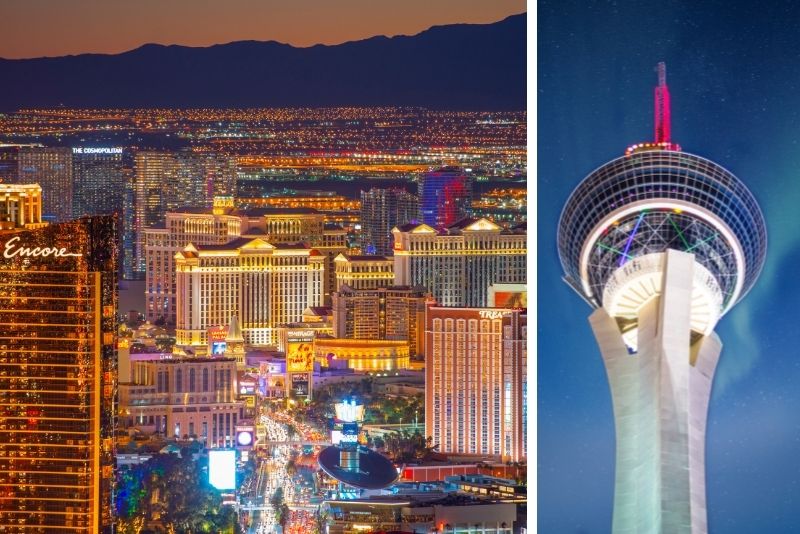 Serving up unbeatable panoramic views of Sin City and the desolate Mojave beyond, from atop what is officially the tallest freestanding observation tower in the United States, The SkyPod Observation Deck is one of the non-negotiable things to do on the Las Vegas Strip.
Located on top of the hotel, at 1,149 feet, the SkyPod is where you'll find the Top of the World revolving restaurant, as well as the aforementioned observation deck.
It's open from morning 'til night (although is recommended to arrive about an hour before sunset), and there's no better place to take in a bird's eye view of all that Las Vegas has to offer — made all the better with a drink at the city's highest bar, 107 SkyLounge.
80 – Conquer the thrill rides at The STRAT (if you dare…)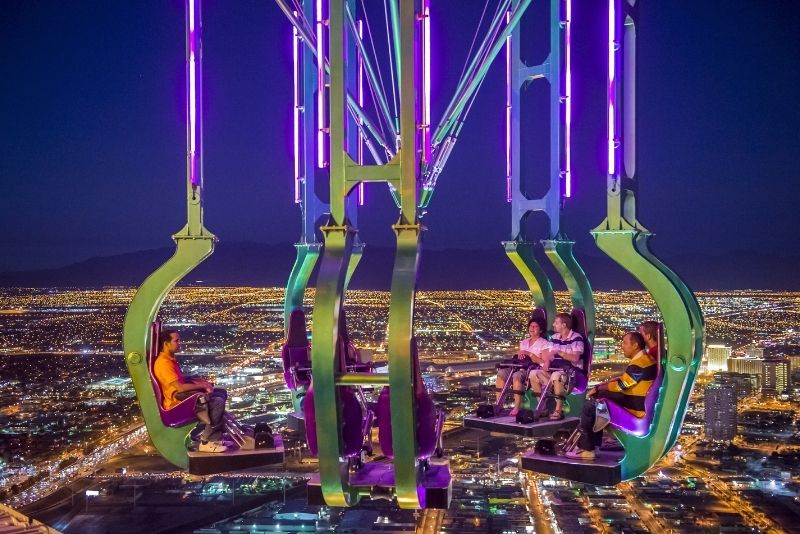 Thrill being an understatement for the heart-stopping excitement on show, these sky-high rides are not for the faint of heart.
If you're in the market for a white-knuckle experience that will have your blood pumping and your screams ringing out across the Strip, The Strat is home to three thrill rides guaranteed to do just that: Insanity, X-Scream, and Big Shot.
Insanely popular (and for good reason!), Insanity is a mechanical beast 900 feet above the bitumen below that flips you upside-down and all around, 64 feet past the edge of the Observation Deck area with stomach-churning three G-force.
The X-Scream — like a roller coaster without any track to follow — stops suddenly and dangles you 866 feet above the ground, while Big Shot flings riders nearly 160 feet skywards at 45 miles per hour on the very top of the building's spire.
81 – Take the ultimate leap of faith at the Skyjump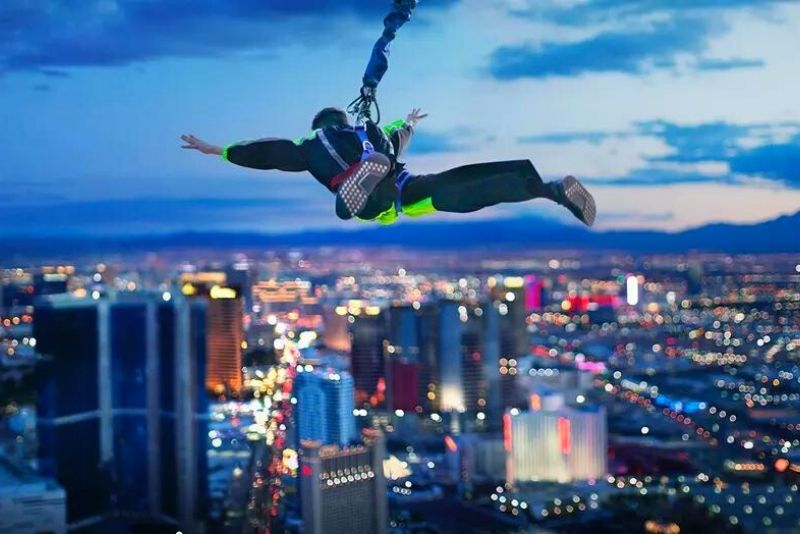 No ride in Nevada will give you a bigger rush than the Strat's SkyJump.
Boasting the world's highest freefall at "just" 108 stories high, some 829 feet above the neon Strip, there are few things on this planet that will get your heart pounding quite like leaping from one of Las Vegas' most iconic buildings.
After a safety briefing, you'll strap into an abseil device and plummet to the ground (well, to a platform, technically) at around 40 miles per hour. It's officially the world's highest commercial decelerator descent, and it's sure to induce plenty of screams.
So, have you got what it takes?
82 – Take a seat for a night of entertainment at The STRAT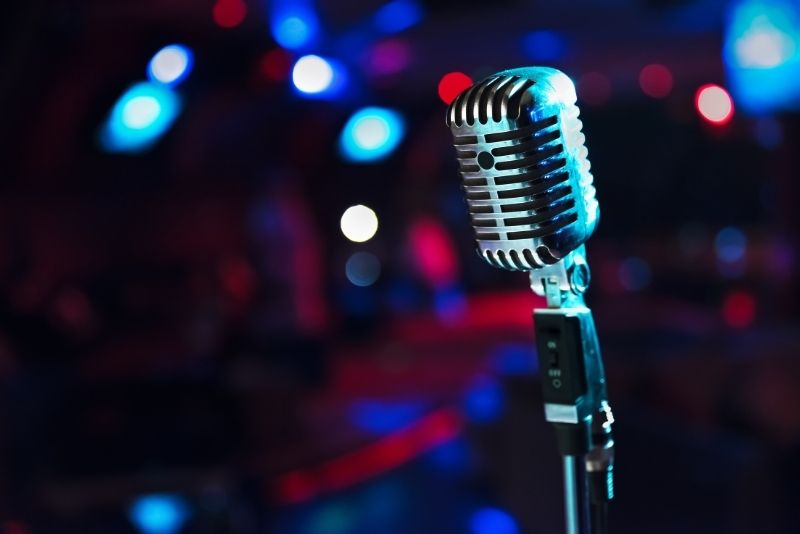 Offering a little something for everyone, these nightly spectaculars are the perfect way to cap off an evening of sightseeing and thrill rides.
While the lineup tends to change slightly every few months, depending on which artists have residencies at the on-site STRAT Theater, a medium-sized venue that can accommodate rock stars, raunchy comedians, riveting magic shows, and everything in between.
Over the years, names like Sammy Hagar, Cheap Trick, Xavier Mortimer (the most followed magician in Sin City), and Illuminate — what's been dubbed "Best New Act in America" by America's Got Talent — have taken center stage, so you can be sure to find something you'll absolutely love.
Consider popping into Vegas' branch of the LA Comedy Club, by which a range of side-splitting stand up routines are performed at the intimate 160-seat Dragon Room.
83 – Scratch the supernatural itch at Zak Bagans' Haunted Museum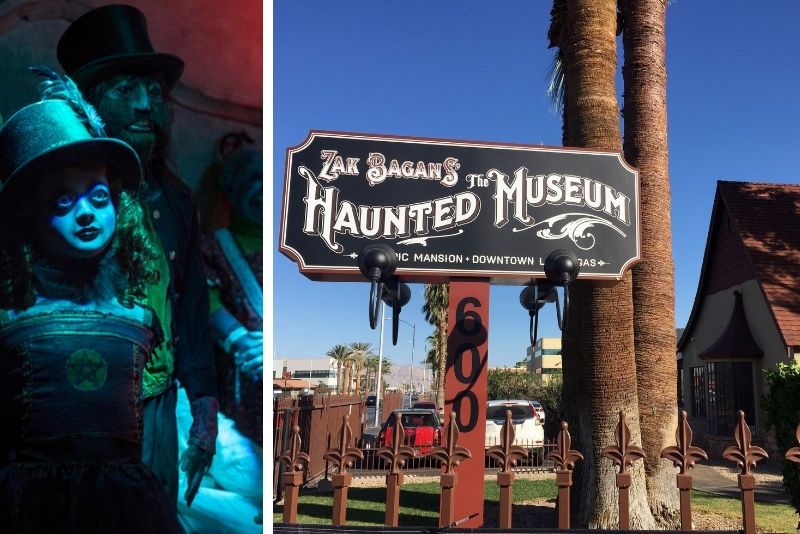 No trip to Sin City is complete without a visit to the city's most haunted attraction, and that honor goes to Zak Bagans' Haunted Museum.
Owner and star of Ghost Adventures (one of the world's most popular paranormal shows on the Travel Channel), Bagans has turned his passion for all things spooky into one of the must-see attractions in Las Vegas.
Taking place in a spooky 1938 mansion full of dimly-lit corners and creaky stairs, housing dozens of cursed objects and being the sight of genuine ghost sightings, the Haunted Museum is guaranteed to give you goosebumps.
84 – Find hidden treasures at the world-famous Gold & Silver Pawn Shop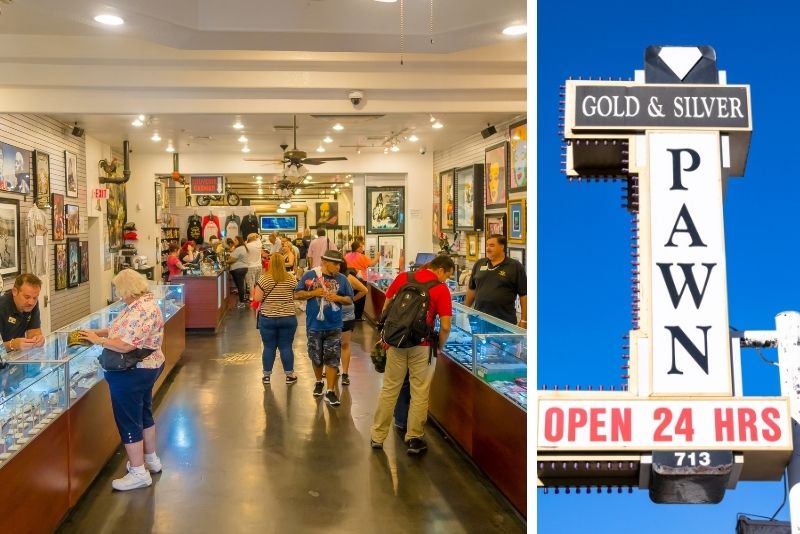 While you're in the mood for taking your chances, why not take a trip to Vegas' famous Gold & Silver Pawn Shop and see if you have any luck finding a hidden gem (or selling an old antique)?
Home of History Channel's wildly successful show 'Pawn Stars', the shop has become one of America's favorite tourist attractions. Visiting fans flock from all over the world to try their hand at haggling with the Harrison family, who have been running the shop since 1989.
What started as a small mom-and-pop store has turned into a 24-hour, seven-days-a-week tourist magnet, with thousands of visitors walking through its doors each day to get a glimpse of the reality TV action and rifle through the treasure trove of goodies.
---
Fremont Street
Found in the historic downtown part of the city, away from the majority of the modern and extravagant casinos, Fremont Street is classic Vegas to a tee.
Despite requiring a short cab or shuttle ride if you're staying at the southern end of The Strip, thanks to its history, vintage casinos, and diverse attractions, it sits high atop many a bucket list.
Normally buzzing with activity from dusk till dawn, visitors flock to this five-block stretch of bars and casinos in search of cheap drinks and loose slots but are quickly swept up by the live entertainment, souvenir shops, thrill rides, and one-of-a-kind restaurants.
85 – Be awed by the remarkable Fremont Street light show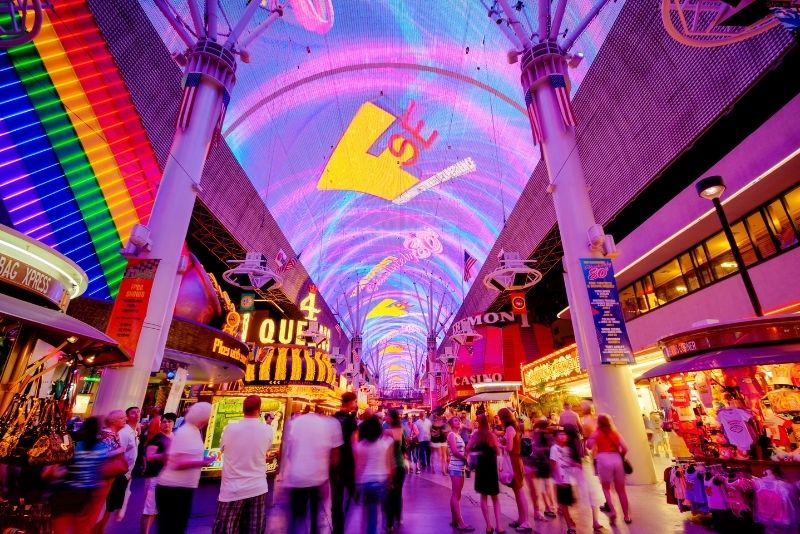 By day, this Downtown tourist hub is never dull; however, a visit to the renowned Fremont Street Experience is a must-do to fully experience Las Vegas at night, when the neon dial is turned up to 11 and the free nightly Viva Vision light shows dazzle.
With more than 16.4 million pixels perched 90 feet above Las Vegas' most historic street, the screen stretches a whopping 1,375 feet long and is over 90 feet wide, creating a digital canvas that captivates and awes viewers again and again. Accompanied by recorded music from top artists like The Killers or Tiesto, the overhead display is a delight for the senses.
Starting from 6pm nightly until 2am, the show runs at the top of the hour, every hour.
86 – Conquer Fremont Street's SlotZilla Zipline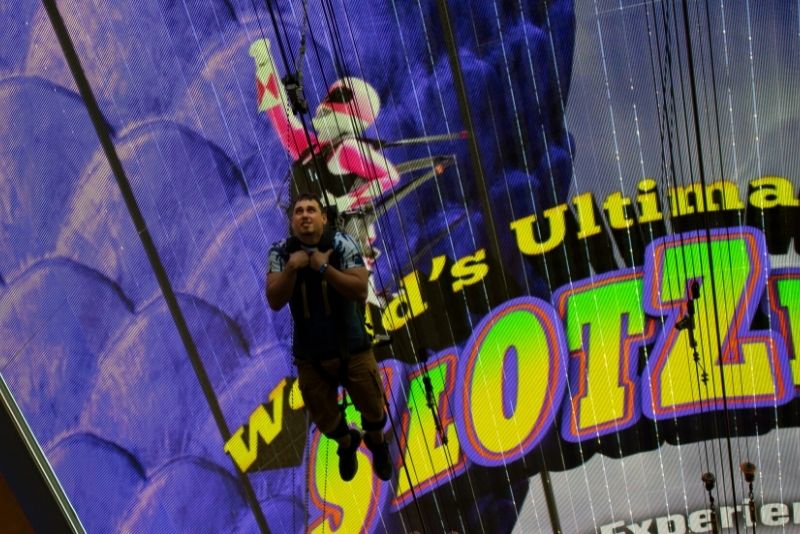 Speaking of the Fremont Street Experience, if you're looking for an adrenaline rush to cap off your day in Vegas, look no further than SlotZilla.
A 77-feet high zipline that starts at the top of the street and ends in the heart of the pedestrian walkway, this blood-pumping ride is sure to delight.
Hold on tight; as you zoom through the air at speeds of up to 35 miles per hour, you'll get a unique view of the bright lights, street performers, tourist hordes, and neon-lit casinos below as you fly your way down 850 feet of line!
And, if that's not enough to entice your inner thrill-seeker, opt for the next level up: the 114-feet-high Zoomline, which sends you hurtling down above the pedestrian walkway, head-first like a superhero, for a whopping 1,700 feet.
---
Circa Resort & Casino
Circa, one of the newest hotels in the Downtown Las Vegas Strip area, is a modern and luxurious oasis in the middle of all the hustle and bustle. With a stylish and sleek design, this mid-rise offers guests premium accommodations and stunning views of Fremont Street and beyond.
From the moment you walk through the doors, you'll be greeted by friendly and attentive staff who will do everything they can to make your stay enjoyable. Relax in one of the comfortable lounges, take a dip in the pool or spa, or enjoy a delicious meal at one of the on-site restaurants.
And when it's time to hit the town, you're just steps away from some of the best casinos and nightlife that Downtown Las Vegas has to offer.
87 – Watch sport by day, party at night at Stadium Swim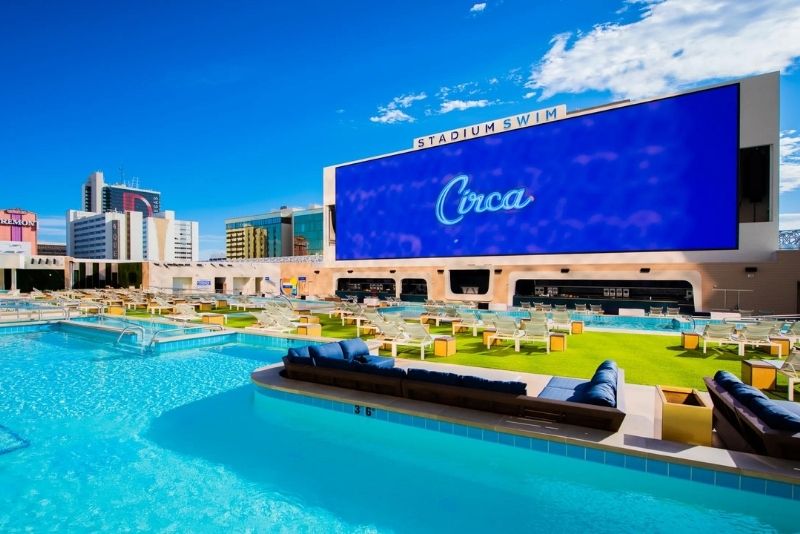 The most popular of the recent lavish hotel pools to be created in recent years, Circa's Stadium Swim is six pools and a 40-foot HD screen of pure excitement.
While, most of the time, the atmosphere remains low-key, often projecting live sport onto the giant screen, the pool turns into an all-out drinkin' and dancin' and splashin' party for the ages during marquee events such as the Super Bowl or March Madness (or on a regular Saturday night).
With a capacity for up to 4,000 people, it's not hard to see why this is one of the busiest pools in town; be sure to get there early if you want to snag a spot on one of the daybeds.
88 – Bet on your favorite team at the Circa's Sportsbook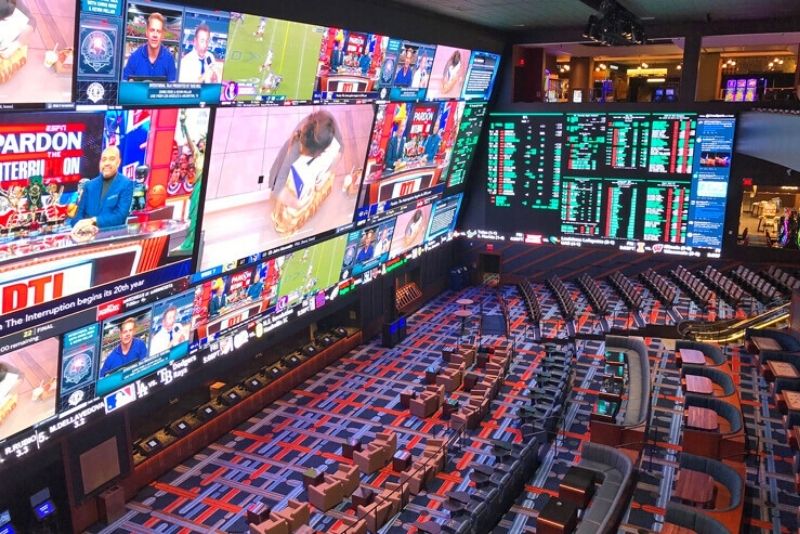 An unrivaled space for all your sports betting needs, Sportbook at the Circa hosts what is officially the largest sportsbook in the world. What does that mean, exactly? Well, with room for up to 1,000 sports fans to try their luck, and floor-to-ceiling TV screens that make cinemas seem like a 1980s TV set, it's easy to see why this is the place to be for all your in-game action.
From basketball and football, to horse racing and cricket, there's a market for everyone, no matter how niche your sporting interests may be. And if you're feeling lucky at all hours, the gaming floor is open 24 hours a day, seven days a week.
---
Golden Nugget Las Vegas Hotel & Casino
Right in the middle of the Fremont Street action, The Golden Nugget is one of the most historic and iconic hotels in Las Vegas.
Welcoming luck-testing visitors since 1946, the lavish yet affordable hotel features a variety of nearly 2,500 rooms and suites, as well as a spa, a unique pool, and several restaurants. Its main attraction, besides the dozen-plus table tables and 1,000+ slots? The world's largest gold nugget, which is on display on the casino floor!
89 – Stop by The Tank at Golden Nugget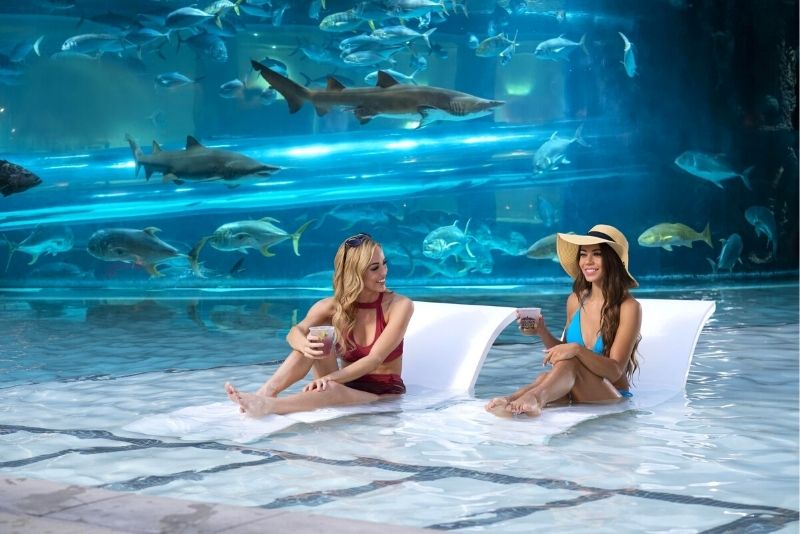 As you walk around the casino floor of The Golden Nugget, you're sure to see a few things that are unique to this establishment. But one of the most eye-catching is, without doubt, "The Tank".
A massive 200,000-gallon aquarium filled with exotic fish and five species of sharks, it's hard not to stop and stare at the mesmerizing sight.
But rather than admire by afar, why not join them in the water (separate water, technically, but it's still a special experience!).
Slingshot down the 30-foot waterslide, swim under the waterfalls, or sit back and relax in one of the in-pool chairs as you admire the marine life.
Even if you don't feel like getting wet, it's still worth taking a few minutes to check out the impressive display.
90 – Discover the dark side of Vegas at The Mob Museum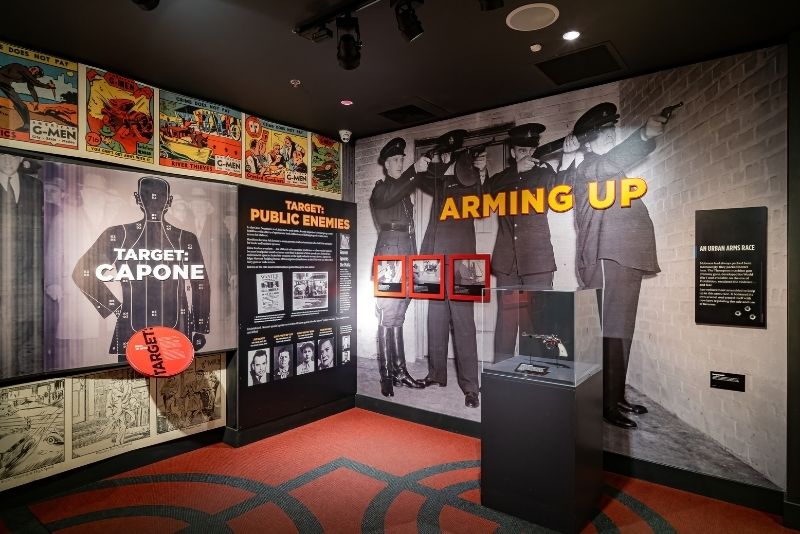 The Mob Museum is one of the most popular Sin City attractions, full of fascinating stories of the city's very real, very mafia-centered past.
Situated on a site that was once home to an actual underground speakeasy during the days of prohibition, The Mob Museum brings history to life as visitors learn about organized crime from those who lived it firsthand.
From tales of famous mobsters, to details on the famous law enforcers who tried and failed to bring them down, you'll leave with a new perspective on one of history's most infamous eras.
91 – Step back in time at The Neon Museum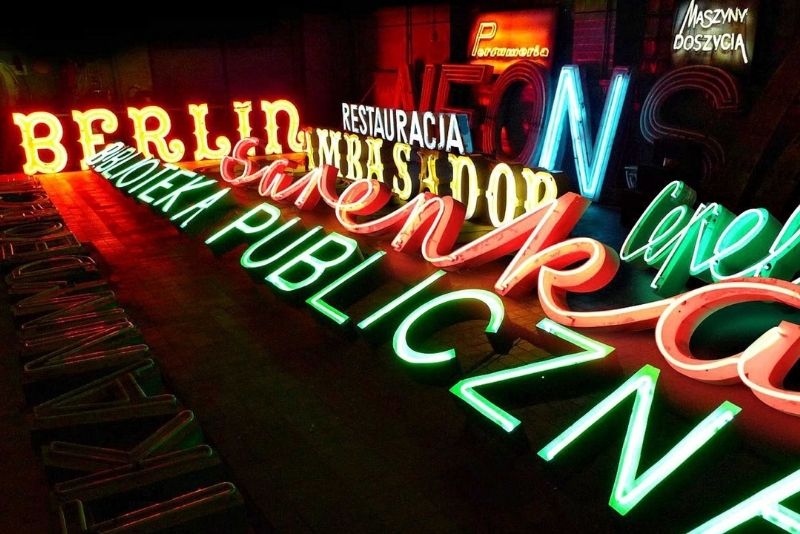 Making for a fascinating photo op, The Neon Museum is home to more than 200 restored signs dating back to when this dizzying party city was merely a few hotels in the desert.
While you may not recognize many of them — although you'll definitely recognize the towering Hard Rock light-up guitar — they were once proudly displayed on some of Las Vegas' most iconic hotels and casinos, like Stardust.
Now an eclectic collection of tickets and insights into the Sin City of yesteryear, the Neon Museum is open for tours seven days a week. It's worth checking out if you want to take in a little bit of Las Vegas history (or just some really cool photography opportunities).
92 – Learn a thing or two at the Las Vegas Natural History Museum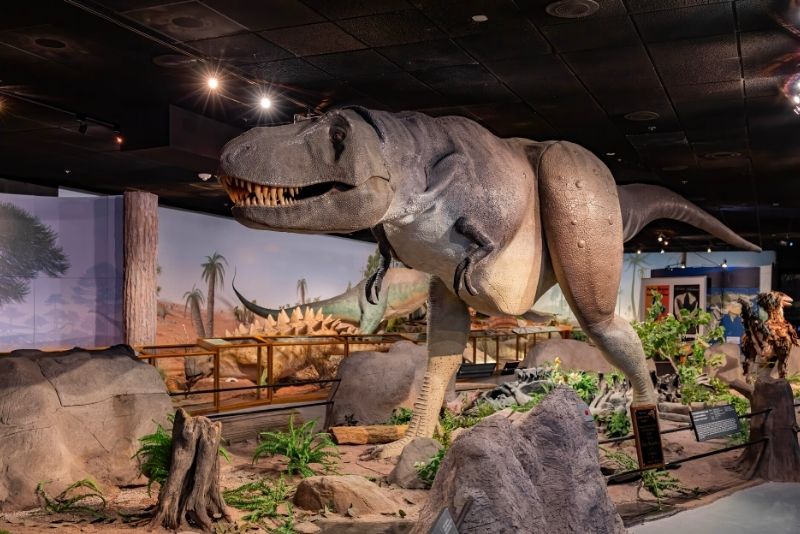 Regardless of whether you're looking for things to do on the Las Vegas Strip or activities closer to the downtown area, the Las Vegas Natural History Museum is a great place to visit for all ages.
Featuring exhibits on everything from ancient Egypt to marine life and the American Southwest, plus the roaring dinosaur exhibit, it's a great opportunity to learn about history and culture interactively.
With admission prices starting at just $12 per person, it won't break the bank either!
---
How to discover all of the Strip
Clearly, there's a heck of a lot to see in this tourist haven. If you were to talk around and check off the activities one by one, you'd need to spend days, if not weeks, galavanting from casino to resort to restaurant and back to casino.
Fortunately, for those looking for a short and sweet highlights reel, there is a variety of explorer passes that'll give you access to different attractions and activities, saving you all the time and hassle of transport and organization.
93 – Let Elvis officiate your Wedding and Vow Renewal in Las Vegas!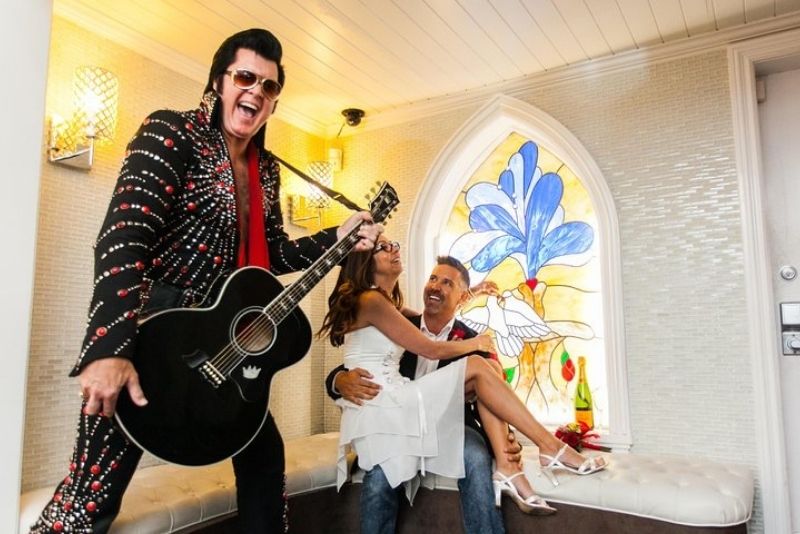 What happens in Vegas, stays in Vegas! While it's true that wedding costs are through the roof, getting married in Vegas may actually not be a bad idea.
Whether you're ready or not to tie the knot with your significant other, or you feel like you want to make your vow renewals extra memorable with Elvis officiating your big day, anything can happen in Vegas!
Check out different wedding and vow renewal packages, each offering flower bouquets, limousine rides, and photos, as well as picking from a few venues like the Graceland Wedding Chapel, Little White Chapel, or the Chapel of the Flowers.
94 – Book a hop-on-hop-off bus tour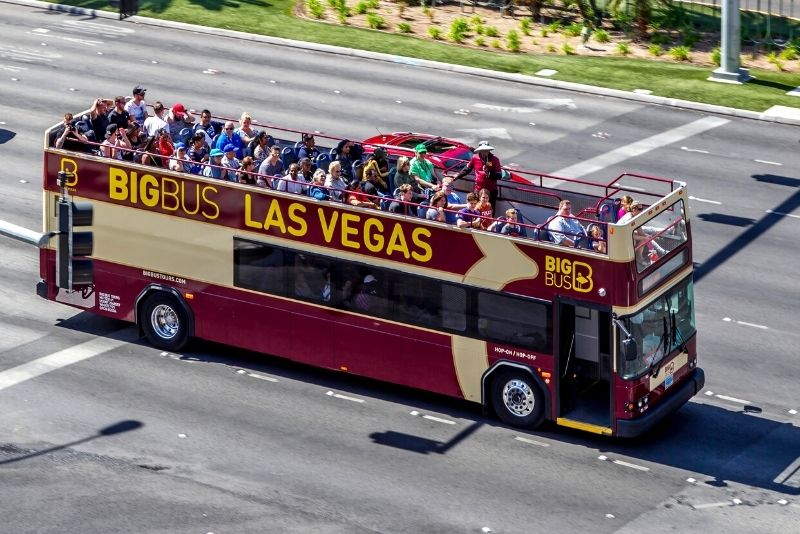 Ideal for those short on time, a hop-on, hop-off bus tour takes all the best bits of the Strip and condenses them into a couple of hours.
Take a seat on the open-aired top deck, or enjoy the air conditioning below — either way, as you pass by the lavish resorts you'll learn all about the area's history and culture with an audio tour.
Want to jump off and spend some time exploring a particular area? No problem! The flexible shuttles come with a detailed map of all the drop-off points, allowing you to get off and on as many times as you like.
See also: Top 10 Best Las Vegas Tours
95 – See the sparkling Strip from above in a helicopter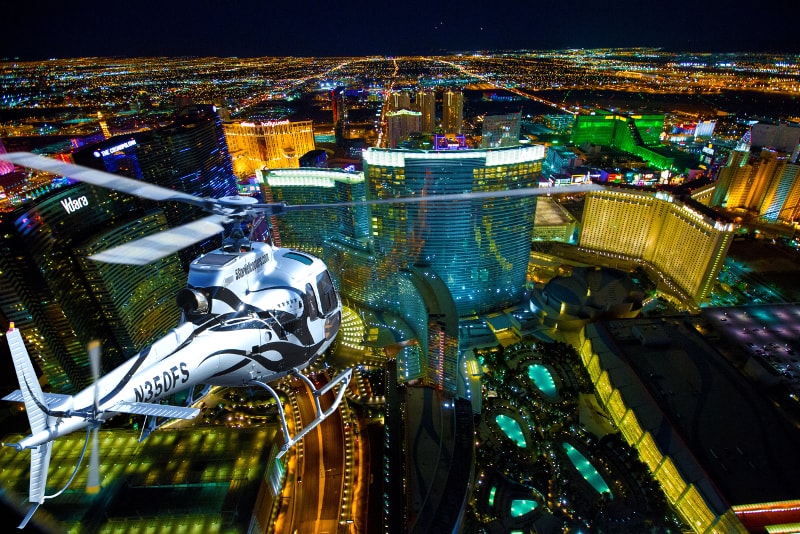 With sparkling lights and towering hotels, it's no wonder the Las Vegas Strip is a popular spot for helicopter tours.
Departing from various locations on and off the Strip, these scenic flights offer bird's-eye views of this incredible area as you take in all its glitz and glamour.
While certainly not the cheapest of Vegas excursions, with flights starting from as short as 15 minutes, there are still some affordable options.
Love the open-air thrill? There's plenty more where that came from in the area too, with some rides venturing all the way out to the Grand Canyon.
96 – Indulge in a luxurious spa day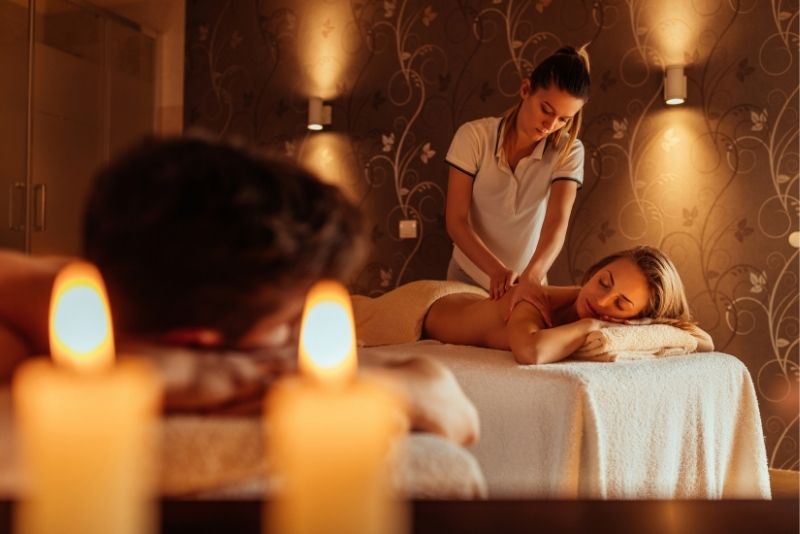 What could be more relaxing than spending a day at the spa? With world-class treatments and facilities, a visit to one of Las Vegas' spas is the perfect way to unwind after a long night or busy day.
Let yourself relax at The Spa at Aria, and enjoy the number of hydration treatments from the Fiji Body Wrap, to the Glaciers Facial. Treat yourself to a Watsu massage at the Bellagio Spa and Salon (the only one in Las Vegas), and relax your muscles with a CBD treatment.
From massages to facials and mani/pedi, you're sure to find the perfect treatment for you.
Take your better half to a couples' massage, or treat yourself with a yoga class. Either way, a little bit of pampering goes a long way after one too many yard drinks the night before!
97 – Get ready for the ultimate F1 party at the Las Vegas Grand Prix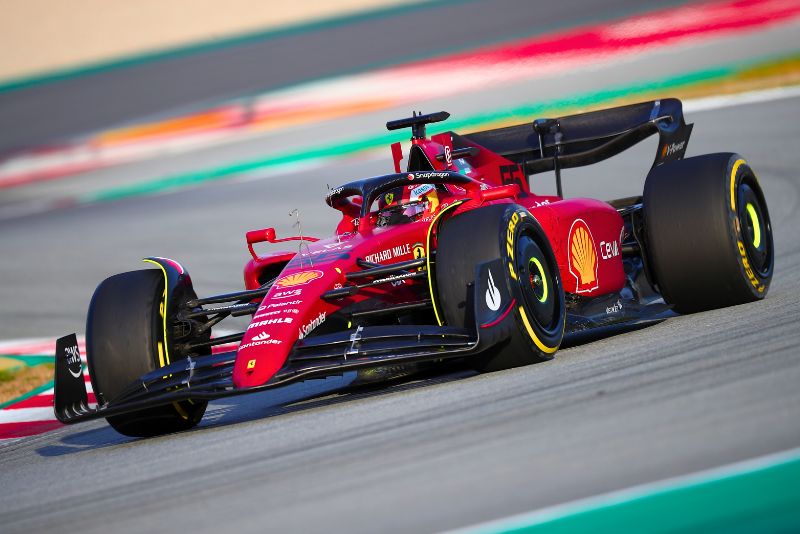 It might come as a surprise to learn that Vegas only made its debut on the F-Series calendar in 2021. The Las Vegas Street Circuit is set along the famous Strip, with drivers zooming past iconic landmarks like the Eiffel Tower at Paris Las Vegas, the Statue of Liberty at New York-New York, and the Luxor Pyramid.
In addition to the world-class racing action (which takes place from Friday to Sunday), the F-Series weekend in Vegas provides a chance to experience all that rowdy Sin City has to offer – dialed up to eleven.
If you plan on visiting the Entertainment Capital of the World in November, make sure you get a ticket to this one!
How to get to the Las Vegas Strip?
Once you land at McCarran International Airport, the best way to get to your hotel on the strip by far is to look into booking an airport transfer.
Relax and know that as soon as you land, your driver will be waiting for you upon arrival. Make your travels all the way to your hotel all the more comfortable and efficient!
Where to stay on the Las Vegas Strip?
Live it up and unwind all the same when you stay at New York New York Hotel. Featuring indoor rollercoasters, live entertainment shows, incredible restaurants, and so much more! Rest up in your room, or in the indoor cabanas next to the pool.
Feel like you've been transported from Vegas to Cancun when you stay at Hilton Vacation Club Cancun. Enjoy delicious Mexican food inside, as well as beautiful Mexican decor and architecture. Though you'll have an abundance of restaurants to choose from inside your hotel, you'll also be near tons of incredible dining just outside your hotel doors.
Enjoy the massive indoor aquarium, theme park, and acrobatic and circus shows at Circus Circus Hotel. Located only 5-minutes away from The Strip, you'll be at a perfect distance from all the fun that Las Vegas has to offer. If you're driving to Las Vegas, rest assured free parking will be available.
Visiting the Las Vegas Strip on a budget?
For budget-savvy travelers, or those looking to maximize their time in Sin City, it's worth considering a pass — designed to make tourists' lives easier — that will allow you access to all the city's most popular tours, events, and attractions.
Case in point: the Go Las Vegas Explorer Pass, which grants discounted access to over 35 different tours and activities throughout the city (just choose your favorites).
Where to go next?
After you've explored all the fun things to do in Las Vegas, from riding the world's tallest Ferris wheel, the LINQ, to witnessing a fabulous Cirque du Soleil show, make sure to explore the other incredible things to do nearby!
Being in Nevada means being close to a great number of national parks near Las Vegas. Start out close at the Red Rock Canyon National Conservation Area, only a 25-minute drive from Las Vegas. Take the scenic 3-mile trail around the Calico Tanks Trail, or do some climbing! Do some kayaking or SUP when you visit Lake Mead National Recreation Area, just a 30-minute drive away.
The Grand Canyon is also not too far from Las Vegas, and there are great Grand Canyon tours from Las Vegas readily available. Explore the iconic West Rim where you can walk the famed skywalk, and take in the views from 360-degree viewpoints like Eagle Point and Guano Point.
Final thoughts
Which attraction on our list of things to do on the Las Vegas Strip calls out to you the most?
Is it visiting the Las Vegas slots? Dining world-class meals on The Strip? Maybe it's shopping at The Forums Shops at Caesars?
Whatever you do, we're sure you'll have a memorable time exploring what The Strip has to offer.
Happy travels!