Harness your inner James Bond and discover Batman's darkest secrets at the espionage themed Spyscape Museum in New York. Pit your wits against the pros during immersive challenges and come away with a personalized super-sleuth skill profile. You know, just in case you fancy joining the CIA!
Read on to find out how you can get your hands on some Spyscape tickets and what to expect when you're there.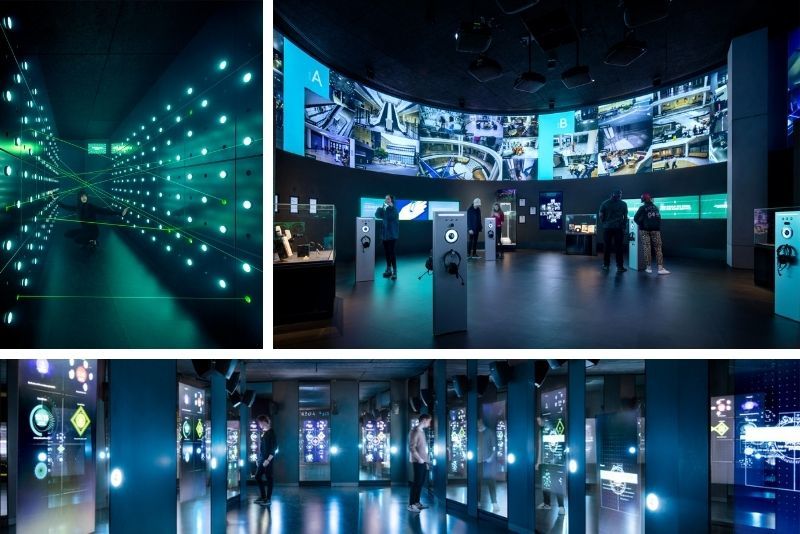 How much do Spyscape tickets cost?
The Spyscape tickets price varies according to the type of entry you require.
General Admission
The standard Spyscape entrance fee includes the main Spyscape experience and a whole host of interactive activities.
Adult: $42
Child (6 - 12 years): $35
Infant (5 years and under): Free
VIP Flexpass
For the ultimate experience, the VIP Spyscape ticket includes a special gift, as well as everything offered with the general admission ticket.
Adult: $81
Child (6 - 12 years): $60
Flexible entry times are included in the VIP Flexpass Spyscape rate, which means you can arrive two hours either side of your scheduled time slot.
Should you book Spyscape tickets in advance?
We highly recommend booking your Spyscape tickets in good time if you don't want to miss out on the best slots. It's a popular place, especially with families, so tickets can sell out during holiday periods.
Reserving your places in advance means you can compare prices online and find the best deals, so it's a win-win situation.
What will you see inside the Spyscape Museum?
Your Spyscape tickets are the key to a mind-boggling world of espionage and gadgetry. This is your chance to see if you have what it takes to become a spy and test your skills against specially designed challenges set by real agents.
The Museum
Hear the stories of heroic spies who changed the course of history and discover what went on behind the scenes during several international wars. From an original World War II Enigma machine to a United States spy plane camera, there's plenty here to get those brain cells whirring.
There are telescopic robots and bugging devices too, as well as an actual virus that was used to attack Iran's nuclear program.
The Experience
Budding agents will enjoy an interactive journey packed with secret codes, encrypted riddles and immersive challenges that have been set by the former MI6 Head of Training. Will you make the grade?
You'll finish the course with newfound superpowers, as well as a personal spy profile that will help you on your next mission, should you choose to accept it. If you're looking for a new career, this could be it!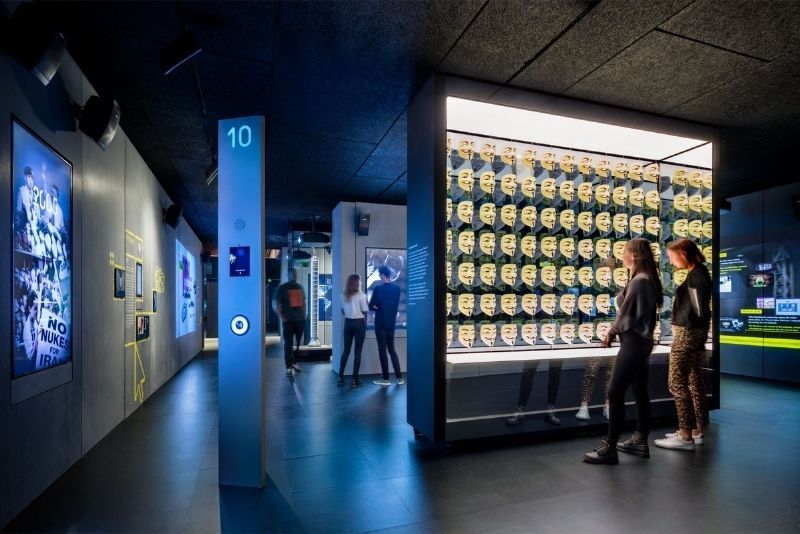 How to get to Spyscape?
You'll find the Spyscape Museum on 8th Avenue in Midtown Manhattan. It's easy to reach by public transport.
The M20 and M104 buses stop nearby on 7th and 8th Avenues. Or, if you prefer to take the subway, jump on the N, Q, R or W line, and get off at the station on 57th Street, which is just a few blocks away from Spyscape.
When is the best time to visit Spyscape?
The optimum time for a Spyscape visit is during the morning or later in the evening to avoid the crowds. The museum gets busy during peak season, so try and come on a weekday if you want a quieter experience.
The Spyscape entry times are as follows:
Wednesday - Thursday: 12 PM - 9 PM
Friday: 12 PM - 8 PM
Saturday: 11 AM - 8 PM
Sunday: 11 AM - 7 PM
Monday - Tuesday: Closed
Last entry into Skyscape is 90 minutes before closing time.
Which other museums can be visited in New York City?
Travel tips
Allow about two hours for your visit to the Skyscape museum.
Make sure you book your Skyscape tickets in advance so you can pick the day and time that best fits in with your plans.
Spyscape is aimed at teenagers and adults, although younger children will still enjoy the experience.
You can store large bags and coats in the cloakroom — free storage lockers are available on a first-come, first-served basis.
Food and drink are not permitted on the premises, but there is a café on site.
Non-flash photography is allowed inside the exhibits.