When it comes to museums, New York City really knows how to captivate an audience. There's everything here from famous masterpieces by world-renowned artists to iconic aircraft carriers and even espionage exhibitions.
Many New York Museums are located in Manhattan, so you can easily visit several in a single day. Some are included in attractions passes, so do check the details to help plan your explorations in the Big Apple.
9/11 Memorial Museum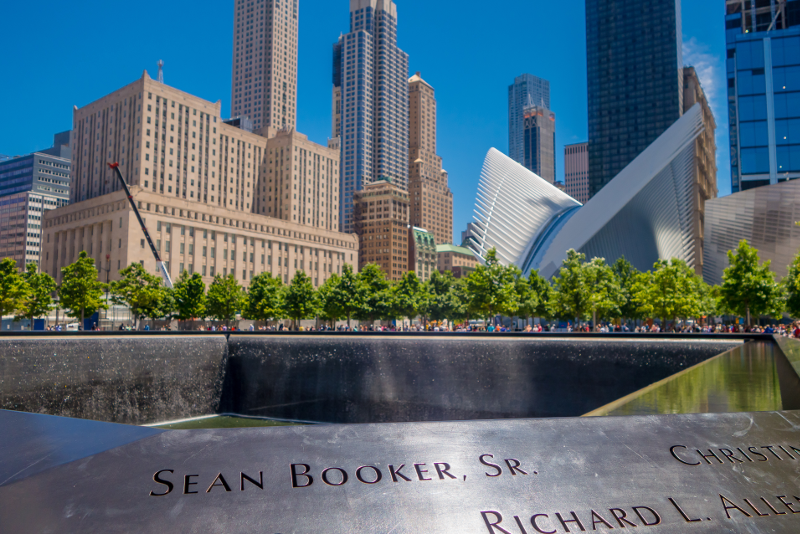 Of all the museums in New York, the 9/11 Memorial and Ground Zero in Lower Manhattan is the most poignant. Here you can discover exactly what happened on that fateful day at the World Trade Center, and hear the stories of heroes, survivors and victims in the sensitively curated museum.
In the plaza, see the beautiful twin waterfall pools, which are the largest manmade cascades in North America. It's a peaceful place to reflect and remember while taking in one of the city's most important historical sights.
Ellis Island Museum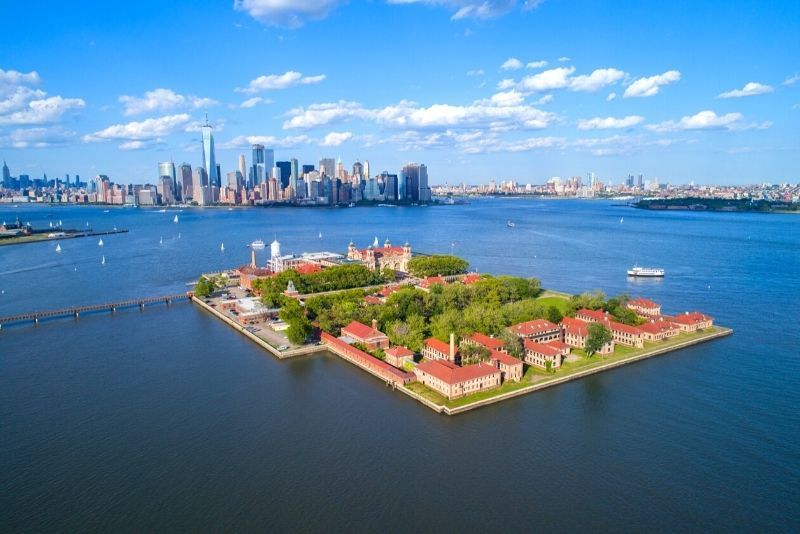 Usually coupled with the Statue of Liberty and a tour of Liberty Island, the Ellis Island Museum of Immigration is a must-see for first-time visitors and anyone interested in New York History.
Discover how European migrants arrived after a long and arduous trans-Atlantic journey, ready to be processed and allowed onto American soil. Photographs and artifacts shine the light on the sometimes heart-breaking stories of those looking for a new life in the States.
The scenic ferry ride is all part of the adventure too, and you'll enjoy some great views of New York Harbor along the way.
Art Museums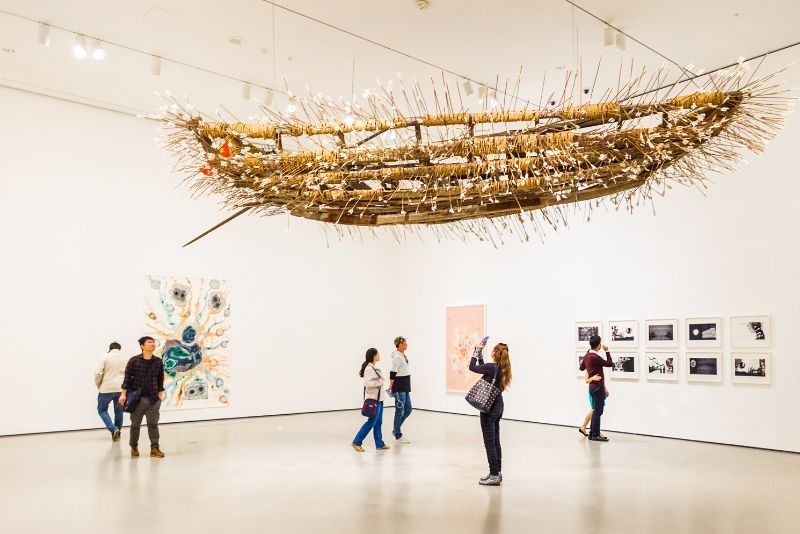 There are several New York museums that focus on art, all of which are home to some of the most famous works in the world. Most of these venues are in Manhattan, so you can easily combine them with visits to other popular attractions.
Head to the Museum of Modern Art to see Monet's "Water Lilies," or swing by the Guggenheim Museum to set eyes on the iconic "Spanish Dance" by Degas.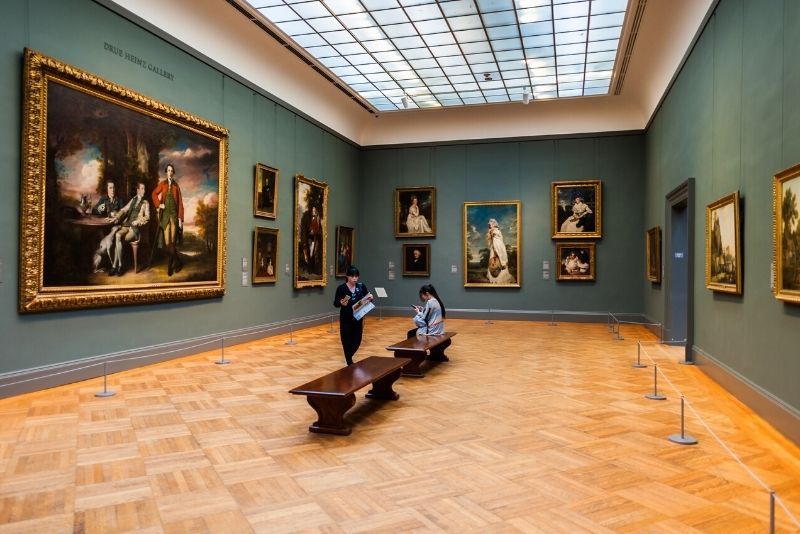 Meanwhile, over at the Metropolitan Museum of Art, it's all about Egyptian sphinx statues and gold jewelry from Africa.
Finally, lovers of contemporary art will enjoy visiting the Whitney Museum in the Meatpacking District where works by Warhol and Calder are the stars of the show.
Museum of Natural History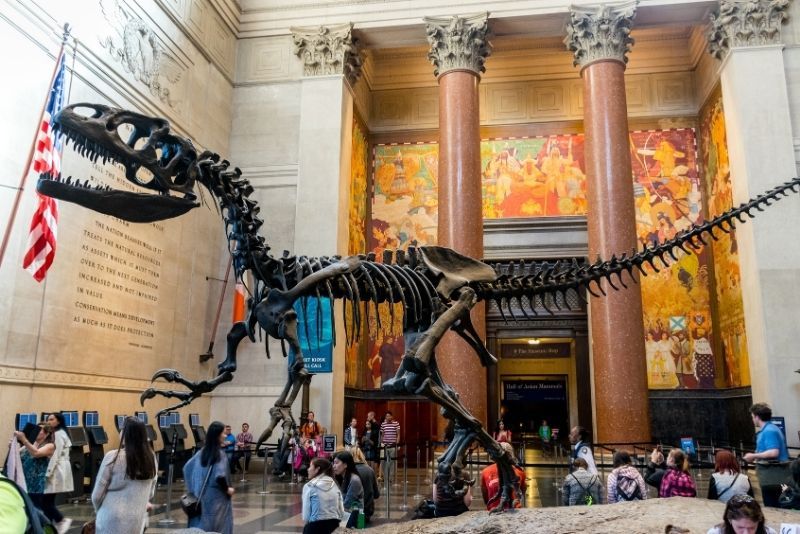 Aspiring explorers and budding archaeologists will be in seventh heaven during a visit to the American Museum of Natural History, which is handily located right next to Central Park. These New York museum tickets are among the most coveted in the city, so book early to avoid disappointment!
Inside, plunge into a universe where dinosaurs rub shoulders with whales and precious gems tell stories of evolution and geological magic. There are exhibits collected from all around the world, taking you on an epic journey of discovery across different continents. Look out for the moai statue from Easter Island!
Intrepid Sea, Air and Space Museum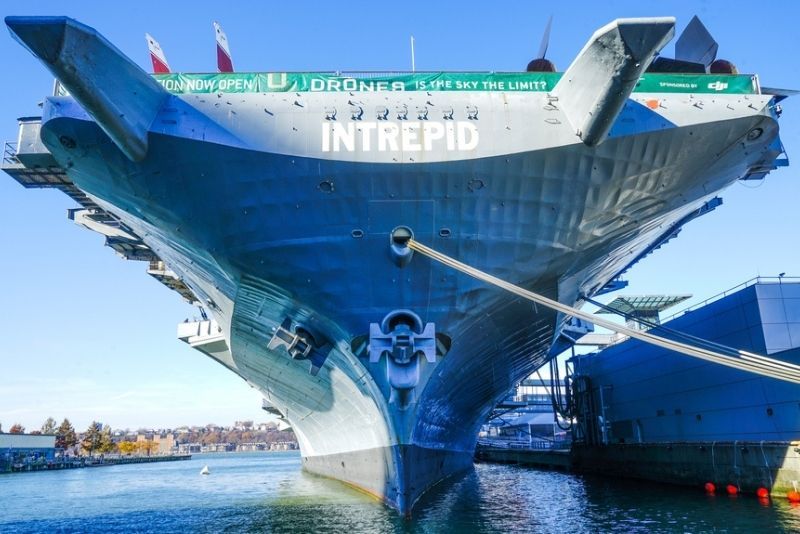 Featuring aircraft carriers and missile submarines, this New York museum is one of the more unusual Manhattan attractions. Centered on American military and maritime history, the Intrepid Sea, Air and Space Museum showcases the country's wartime prowess.
Interactive exhibits and first-hand encounters give you a flavor of what it was like to crew the famous Intrepid aircraft carrier during World War II and the Vietnam War. You can also explore the Space Shuttle Enterprise and climb down through the hatch of the Growler submarine. A 20-minute tour of Concorde finishes the day on a high.
Madame Tussauds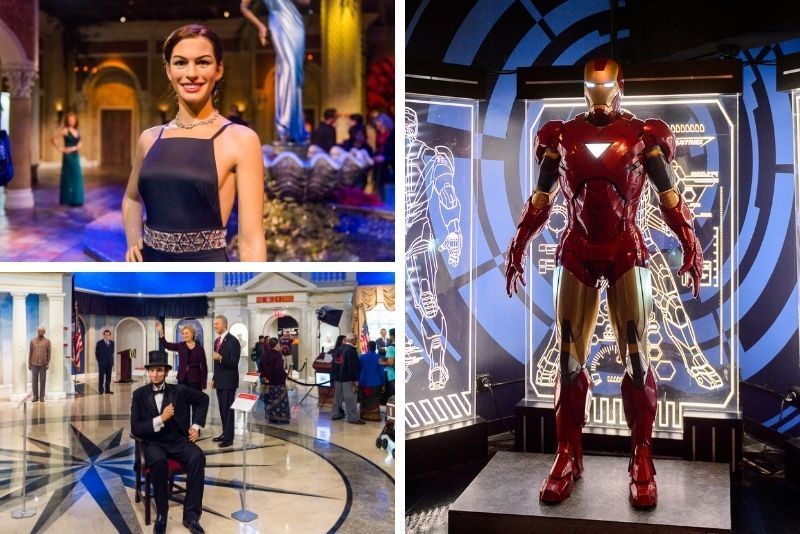 Madame Tussauds is one of the most popular museums in New York. If you've ever wanted a selfie with your favorite pop star or have always dreamed of posing beside the United States President, this is your chance. We won't tell anyone that they're made of wax!
There's a Marvel 4D cinema at this Times Square attraction too, where superheroes come to life with special effects drawing you into the action. Meanwhile, over at the multi-sensory Carnival Carnage exhibition, you can practice your sharpshooting skills while battling killer clowns. It's all in a day's work in New York!
Spyscape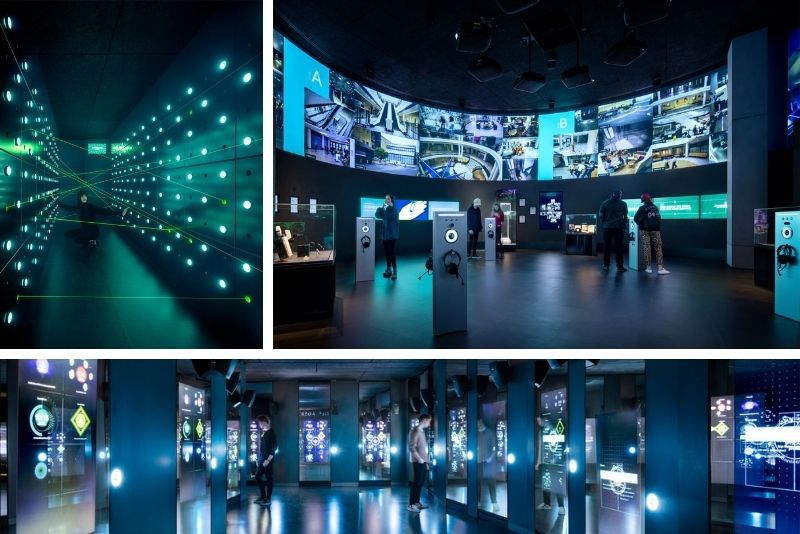 If you fancy being the next James Bond or think you can decipher Batman's innermost secrets, head to the Spyscape Museum in Manhattan and put your sleuthing skills to the test.
This espionage exhibition is packed with artifacts and documents from real-life spying missions, and you'll see everything from bugging devices to deadly viruses during this engaging New York museum tour.
There are challenges to face along the way, with riddles set by a former MI6 chief to put you through your paces. You'll come away with your very own spy profile to showcase your newly discovered powers.