Monuments, memorials, museums and places where history was made are just some of the attractions that await you on day trips from New York to Washington D.C. This is the nation's capital, a compact city on the Potomac River that houses the three branches of the federal government.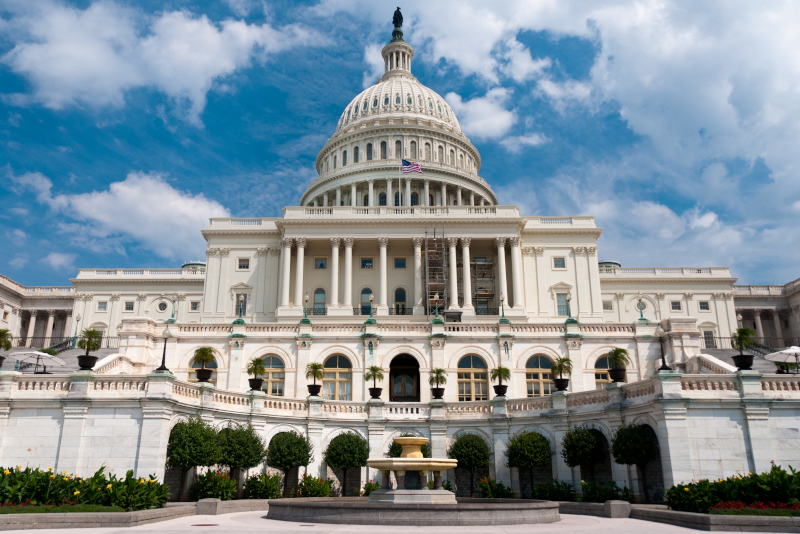 Before you embark on your excursion, read our essential guide for tips and information about what you'll see, how to get there, and the types of Washington tours that are available.
What will I see during my day trip from New York to Washington D.C.?
Depending on your tour you will see and/or visit some or all of the following attractions in the capital city:
Arlington Cemetery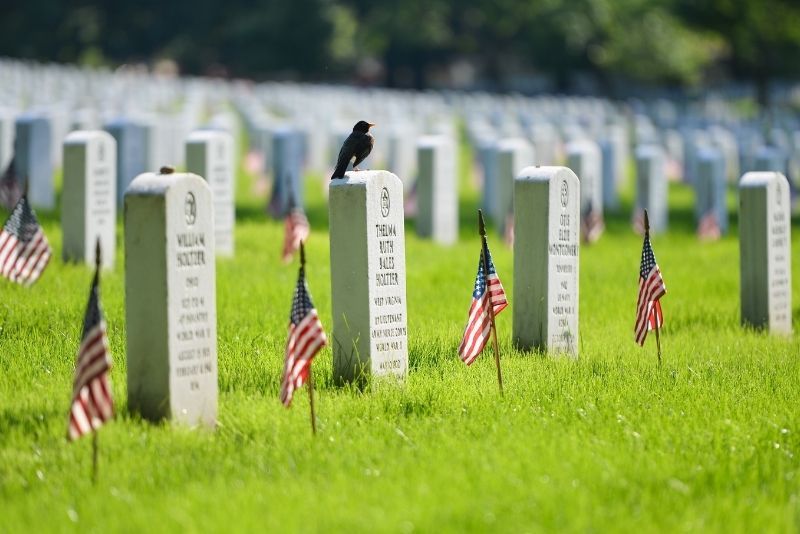 This national cemetery is the burial place of hundreds of thousands of soldiers who have fought in every war of the United States from the Revolutionary War until the present day. The Tomb of the Unknown Soldier, the graveside of President John F. Kennedy and Arlington House, a 19th-century mansion constructed by the step-grandson of George Washington, are the most visited sights.
The White House
The official residence and workplace of the president of the United States has been called home by every president since John Adams in 1800. Construction of the mansion started in 1792 and eight years later it was ready for occupation, although it hadn't been completely finished.
Fun facts about the White House:
There are 132 rooms and 35 bathrooms.
The White House's current name was officially bestowed by President Theodore Roosevelt in 1901.
The Capitol Building
Located at the eastern end of the National Mall is one of Washington's most architecturally impressive buildings, the Capitol Building is a neoclassical structure that dates back to the last decade of the 18th century. It is the home of the Senate and the House of Representatives.
Smithsonian's National Air and Space Museum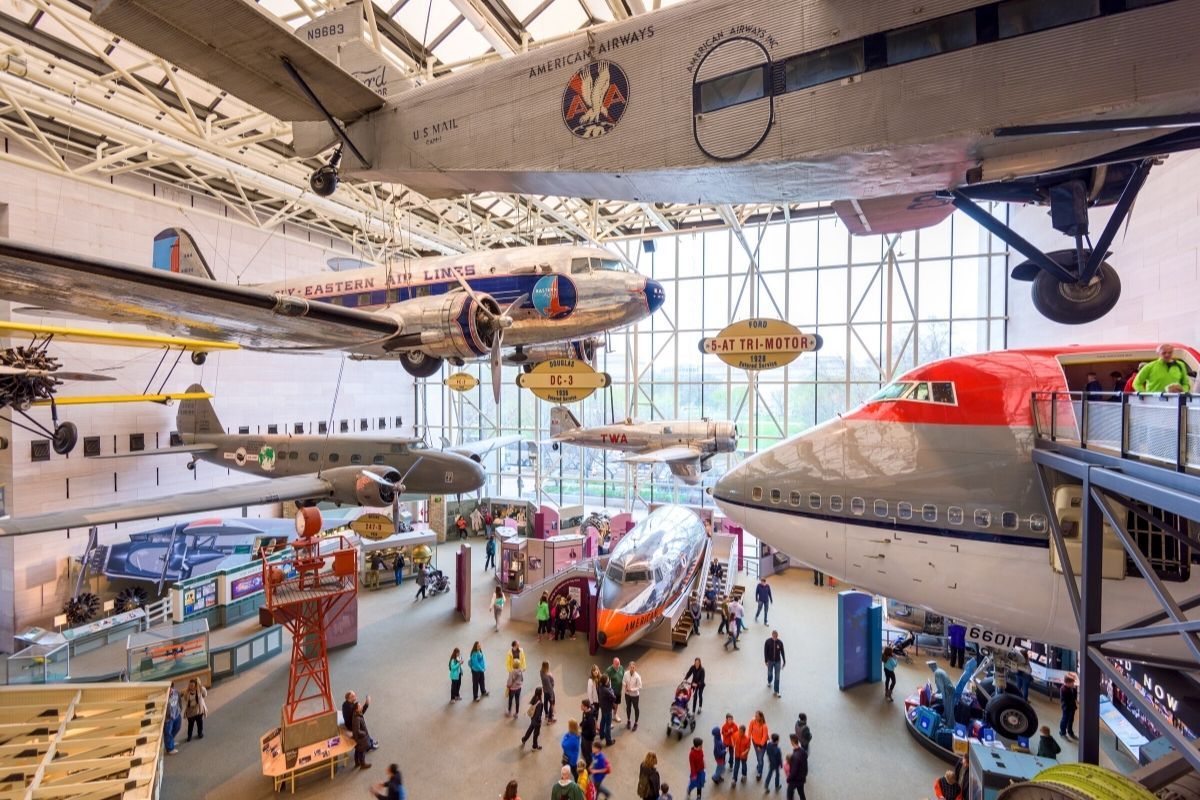 Some day trips from New York to Washington D.C., also include the Smithsonian's National Air and Space Museum. Embark on a mission of incredible discoveries as you immerse yourself in the country's history of aviation and space travel. See the 1903 Wright Flyer, touch some moon rock, look at Charles Lindbergh's Spirit of St. Louis and marvel at the Apollo 11 Command Module.
The Lincoln Memorial
This iconic memorial was built to honor the 16th president of the United States, Abraham Lincoln. Among its main features in an addition to the Georgia white marble statue are murals, inscriptions and the 36 Doric columns that surround the structure. There is one for each of the 36 states that were in the Union at the time of Lincoln's assassination in 1865.
The Vietnam Veterans Memorial
Your excursion from New York to Washington D.C. may also include a visit to the Vietnam Veterans Memorial Wall. The tribute lists the names of more than 58,000 servicemen and women who gave their lives in service of their country.
The Washington Monument
Towering over the Washington skyline is this 555-foot marble obelisk that was built to honor George Washington. From its 500' level observation deck visitors can enjoy superlative views of the city as well as surrounding areas in Virginia and Maryland.
How much does it cost for a tour from New York to Washington D.C.?
Whether you want to travel directly to Washington from New York for your day trip or take in other places such as the Niagara Falls, there are several different price options. The average cost for a day trip from New York to Washington D.C. is around US$150. Higher priced tours are typically for several days and include hotel accommodation.
If you want to explore the capital under your own steam, you can get there quickly and easily from New York with a 4-hour one-way express bus trip. Prices start at just US$23 and include bottled water.
How will you get from New York to Washington D.C.?
There is an exciting range of trips from New York to the U.S. capital that uses some transport types to make the journeys. They include air-conditioned buses or minivans and express buses. Some of the vehicles have Wi-Fi and power outlets. Another option is to make your trip from New York to Washington D.C. by rail.
How long does it take to get from New York to Washington D.C.?
The answer to this question depends on the type of Washington D.C. excursion you are on. Some of the day trips are a full day, which can mean 11, 12, 13, or 14 hours. Multi-day tours from New York to Washington D.C. are also available such as four-day jaunts that also take in Philadelphia, the country's first capital city and the Niagara Falls. A quick way to get to the capital is with an express bus ride that takes just four hours from the Big Apple, depending on traffic.
When is the best time to visit Washington?
Summers in Washington D.C. can be sweltering, so the best time of year is from September to November. The weather is warm, and the majority of tourists have gone back home. March to May is also another good time with pleasant weather and an added bonus of seeing the city's cherry blossom trees in peak bloom.
Travel Tips
Here are some useful travel tips for your day trip from New York to Washington D.C.
Some of the excursions involve a fair amount of walking, so wear comfortable shoes.
On a few of the tours, you will need to bring your government issues I.D. or passport. If your excursion includes a trip to the Canadian side of the Niagara Falls check that you meet any visa requirements
Many tours advise participants to be at their meeting points at least 15 minutes before departure.
If your tour includes a Maid of the Mist ride at the Niagara Falls, the boat operator will provide you with a complimentary hooded rain poncho. However, it is still advised to dress accordingly for a trip where you may get wet. So bring along a light water-resistant jacket.
Contact your tour operator to check booking confirmation one day before departure.