Affectionately known as "The Met," this New York institution is a must-see for art enthusiasts and culture vultures alike. Home to the largest art collection in the Western Hemisphere, the Metropolitan Museum of Art boasts over 2 million works.
Whether you're into Egyptian statues, kinetic mobiles or Vincent Van Gogh, there's something here for everyone.
To find out how to buy Metropolitan Museum of Art tickets, read on!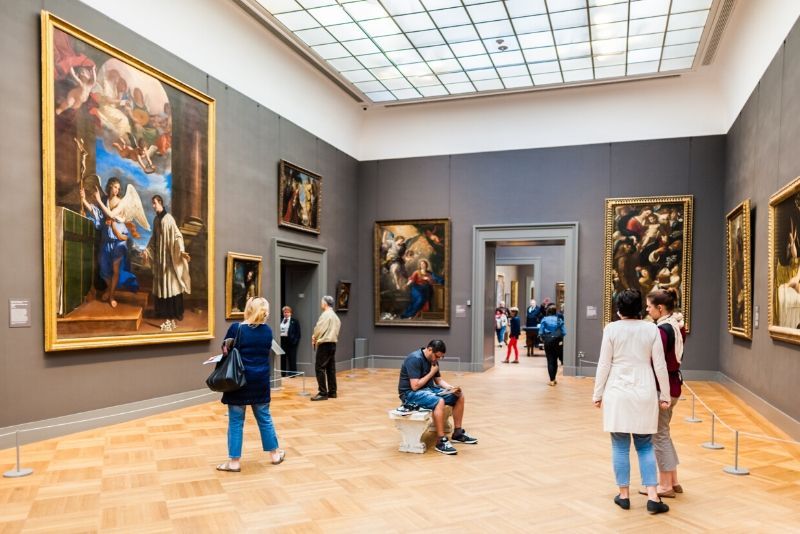 How much do Metropolitan Museum of Art tickets cost?
A day out at the Metropolitan Museum of Art is fun and educational, and won't break the bank.
Adult: $30
Senior (65+ years): $22
Students: $17
Children (under 12 years): Free
Your Metropolitan Museum of Art ticket includes entry to the exhibitions, as well as the permanent collections in both the main building and the Met Cloisters location.
Who is eligible for discounts?
The Metropolitan Museum of Art tickets price is waived for caregivers accompanying visitors with disabilities. Meanwhile, residents of New York and surrounding states can pay as they wish, and there is no minimum donation.
What are the best Metropolitan Museum of Art tours?
One of the best ways to really appreciate what you're seeing is to go on one of the Metropolitan Museum of Art tours. Your expert art historian guide will steer you in the direction of all the iconic masterpieces and can answer questions along the way.
Group tours: Explore the Met on a small group tour with like-minded travelers and an engaging guide who will share scandalous stories, historical backgrounds and insider tips.
Private tours: Get the most out of your day with a private Metropolitan Museum of Art guided tour. Skip-the-line tickets are often included so you can breeze past the queues. These exclusive visits can be tailored to your interests to ensure you see the artwork that appeals the most. Semi-private tours are also available if you want to keep costs down.
Are there any combined tickets or tours including the Metropolitan Museum of Art and other attractions?
If you only have a day or two in New York and want to cram in as many attractions as possible, a combination tour ticket is the way to go. You can save time and money while ticking off some iconic sights.
Metropolitan Museum of Art tickets and Museum of Natural History entry: Take a guided tour of two of New York's finest collections for an exploration into history, art and nature.
Metropolitan Museum of Art tour and Central Park visit: Admire ground-breaking art at the Met before enjoying a scenic stroll around the most famous green space in the city.
Should you book Metropolitan Museum of Art tickets in advance?
The Met is one of the most visited museums in the world and is busy all year round, particularly during the summer months. The best way to secure a prime-time slot is to book your Metropolitan Museum of Art tickets online.
Skip the line passes are available too if you want to avoid the queues.
What will you see inside the Metropolitan Museum of Art?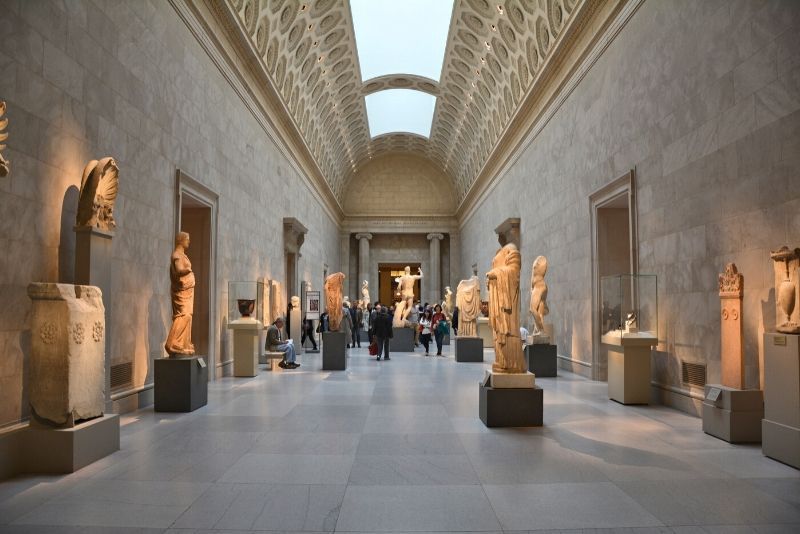 Entry into all the permanent collection areas and current exhibitions is included in the Metropolitan Museum of Art rate.
There's so much to see you could spend days here and still not have scratched the surface. Luckily, the exhibits have been curated into several handy themed galleries, so you can pick and choose which bits you want to see the most.
Here are some of the most popular collections.
American Art: Discover American paintings, sculptures and even architecture. There are works by Native American and Latin American artists too, with a particular focus on the colonial to early-modern period.
African Art: You can browse masterpieces by artists from sub-Saharan Africa. There are over 3,000 pieces with some dating back a couple of thousand years and representing hundreds of different cultures. Clay figures, gold jewelry and rich textiles are the key treasures.
Egyptian Art: Discover historical gems from archaeological digs, including a famous ceramic hippo and an entire temple! There are plenty of sphinx statues and amulets too.
Arms and Armor: Appreciate the artistry of ancient armorers and swordsmiths in this battle-ready gallery. Discover how weapons and armor have developed over the centuries, and see specimens collected from all over the world.
How to get to the  Metropolitan Museum of Art?
You'll find the main Metropolitan Museum of Art building on 5th Avenue near Central Park.
The M1, M2, M3 and M4 buses can take you almost to the door, while the nearest subway is just three blocks east on 86th Street.
Hop-on hop-off bus tours stop near the Met too.
When is the best time to visit the Metropolitan Museum of Art?
The Metropolitan Museum of Art entry times are as follows:
Sunday to Tuesday, and Thursday: 10 AM to 5 PM
Friday and Saturday: 10 AM to 9 PM
Wednesday: Closed
Staff members tend to start clearing the galleries half an hour before closing time.
Come first thing in the morning for a quieter experience and opt for a weekday if you can as weekends do get busy.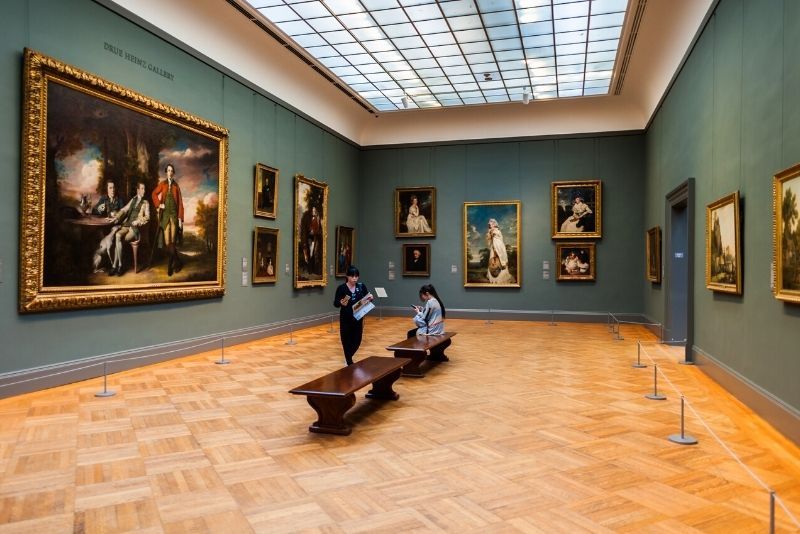 Which other museums can be visited in New York City?
If you want to check out some other iconic museums during your stay in New York, these are all worthy contenders.
Travel tips
Audio guides are available to download to your personal device, you just need to take your own headphones.
You can also download the interactive museum map to help you navigate around the galleries.
Buy your Metropolitan Museum of Art tickets ahead of your visit as time slots do sell out.
Non-flash photography is allowed in most galleries, while selfie sticks and filming are prohibited.