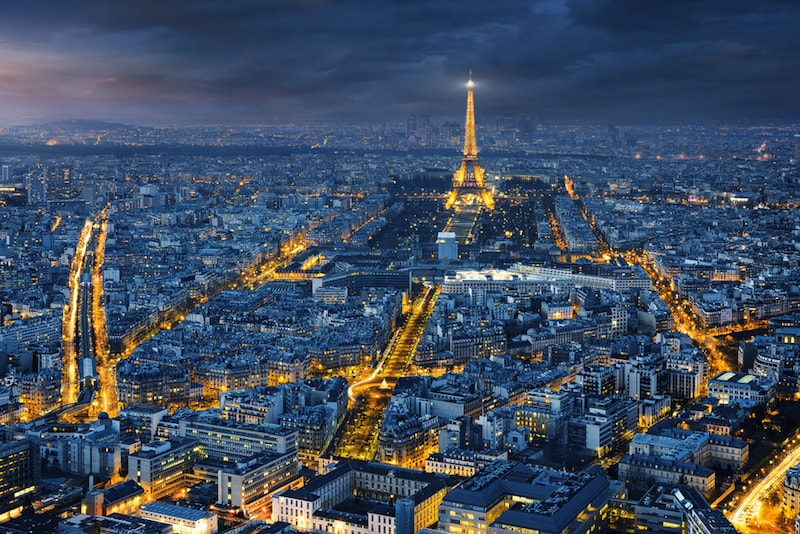 You might have heard countless things about Paris. You might have been there more than once. But Paris is a city brimming with many tourist attractions – from world-class museums to less-known hidden gems – you will never exhaust the adventures it offers.
To help you discover the crème de la crème of Paris attractions, TourScanner has curated the 44 best places to visit in Paris and put them on this ultimate Paris bucket list.
Now keep scrolling and join us on a virtual tour to Paris (map a the end of the article).
Are you ready?
1. Eiffel Tower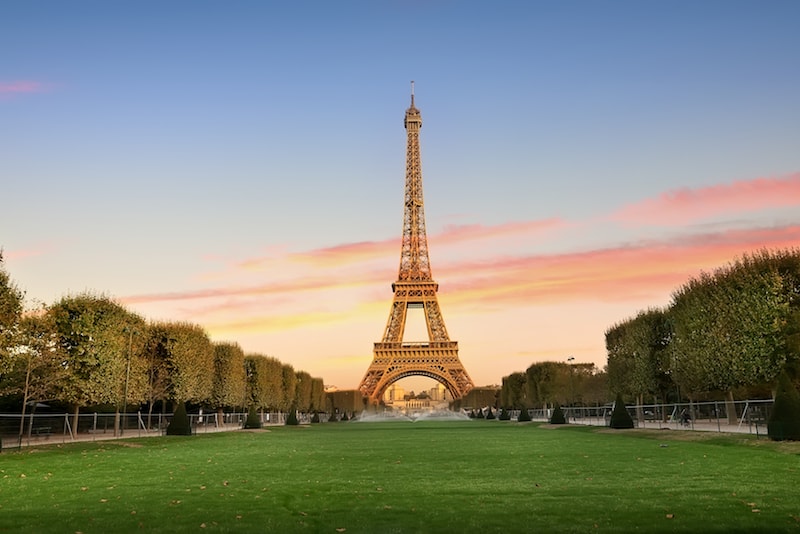 Paris's most iconic attraction, the Eiffel Tower was constructed for the 1889 World Exposition and reaches an astonishing height of over 300 meters. A ride on its elevator will bring you to the top of the tower, where you can absorb a panorama and find the engineer Gustave Eiffel's secret apartment on display.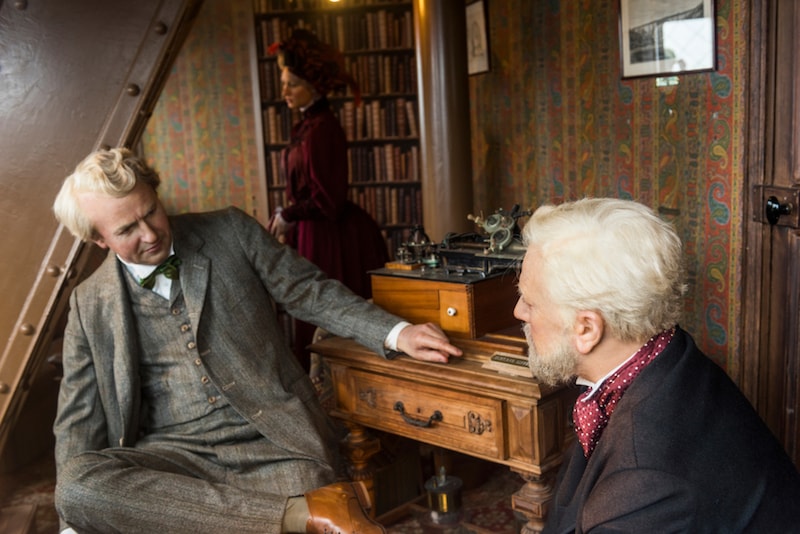 Open everyday, except 14th July, from 9 am to 11 pm.
2. The Louvre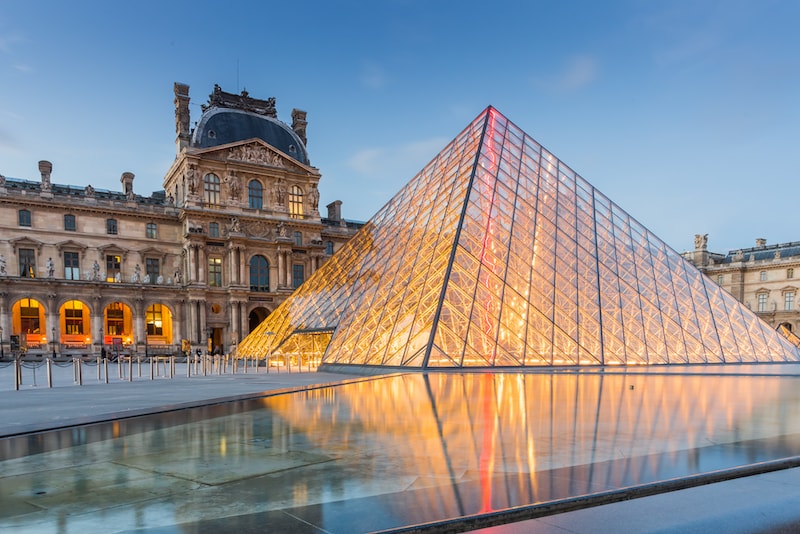 The world's most visited museum, the Louvre has it entrance characterized by a sleek glass pyramid.
Once you enter, you'd be amazed by its abundant art collection including some of the world's most celebrated artworks, such as, Leonardo da Vinci's "Mona Lisa" and Michelangelo's "Dying Slave".
Open everyday, except on Tuesday, from 9 am to 6 pm.
See also: Best museums in Paris
3. Notre-Dame Cathedral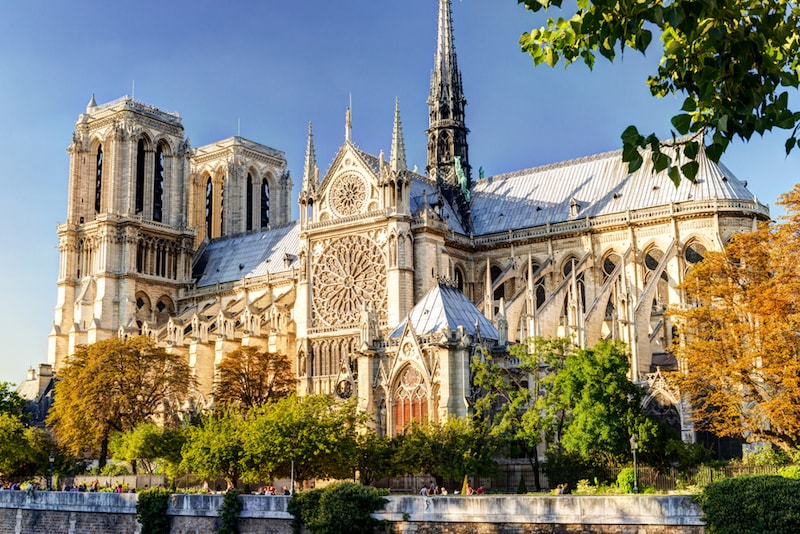 The Notre-Dame Cathedral (Notre-Dame de Paris) is a Gothic cathedral with awe-inspiring architectural details – combining rose windows, stunning sculptures and Gothic carvings, built in 1163.
It is also the setting of Victor Hugo's literature classic "The Hunchback of Notre-Dame".
4. Arc de Triomphe – Champs-Élysées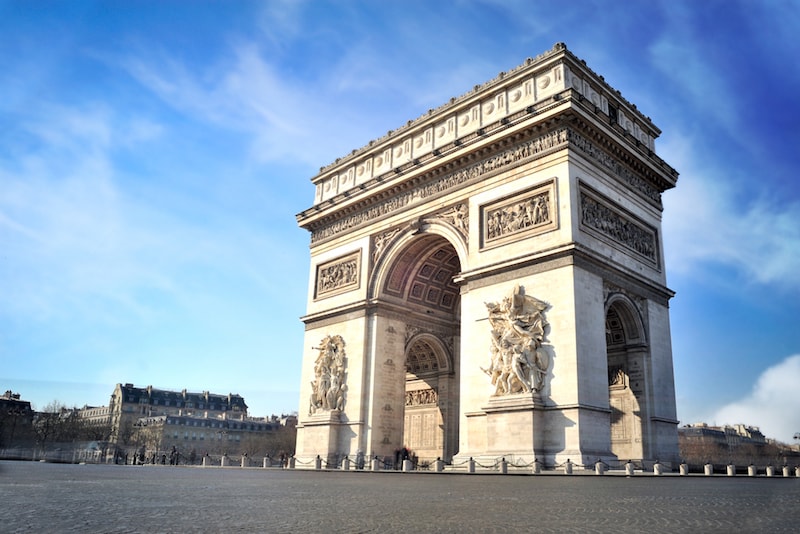 The Arc de Triomphe (Triumphal Arch) stands at the western end of the bustling Champs-Élysées and is the most renowned and emblematic triumphal arch in the world.
Engraved on the surfaces are some of the French historic victories, battles and great military leaders. It is one of the most emblematic Paris attractions.
– Open everyday, except 1st January, 1st May, 8th May, 14th July, 11th November and 25th December, from 10 am to 9.45 pm.
5. Montmartre – Wall of Love
Montmartre is a large hill in the northeast of Paris and is best known for its artistic environment where a number of world-renowned artists, including Monet, Picasso and Renoir, had stationed during the Belle Époque.
When you visit Montmartre, don't forget to take a break at the Wall of Love (Le Mur des Je t'aimes) on which "I love you" is written 311 times in 250 languages.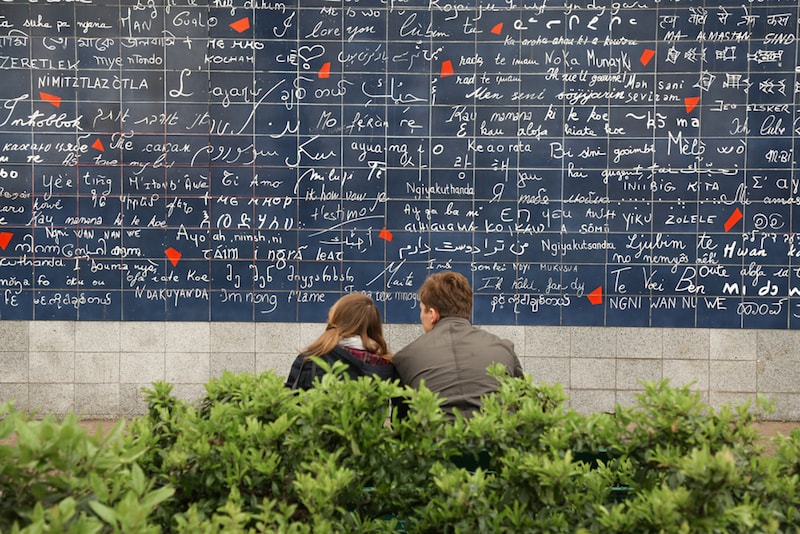 6. Sacré-Coeur Basilica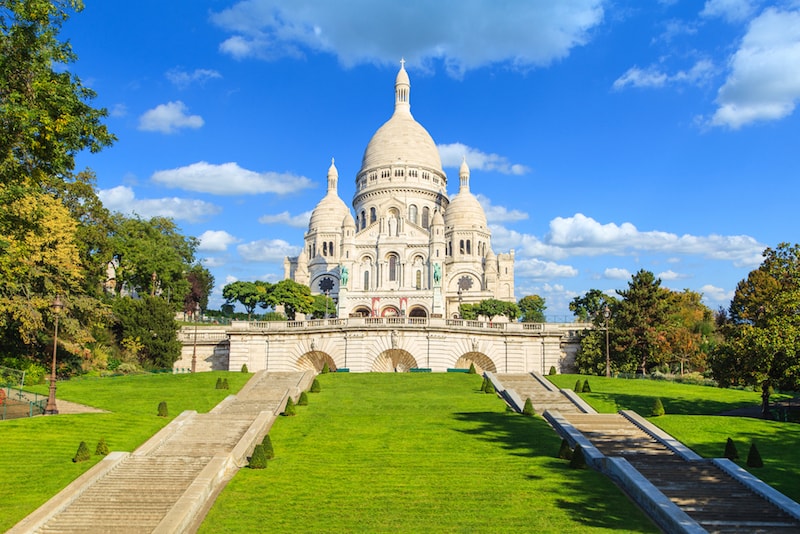 The Sacré-Coeur Basilica is a Roman catholic church sitting atop of the Montmartre hill. It is a Parisian landmark and popular place to visit when you tour around Montmartre.
Open everyday from 6 am to 10.30 pm.
7. Moulin Rouge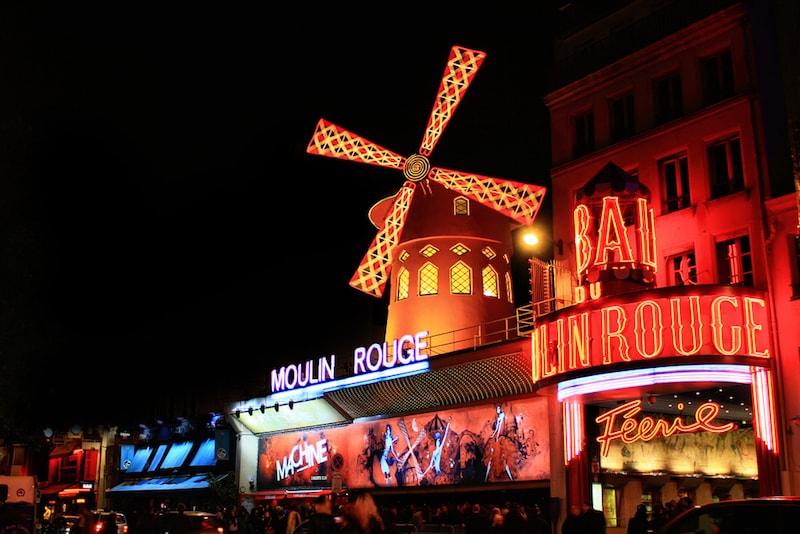 The famous cabaret Moulin Rouge – spiritual birthplace of the modern can-can dance – is located close to Montmartre and offers glamorous evening shows among which the most representative are Crazy Horse, Moulin Rouge and Lido de Paris.
You can book for a dinner and show, for a show, for a VIP evening or for a "matinée".
8. Musée d'Orsay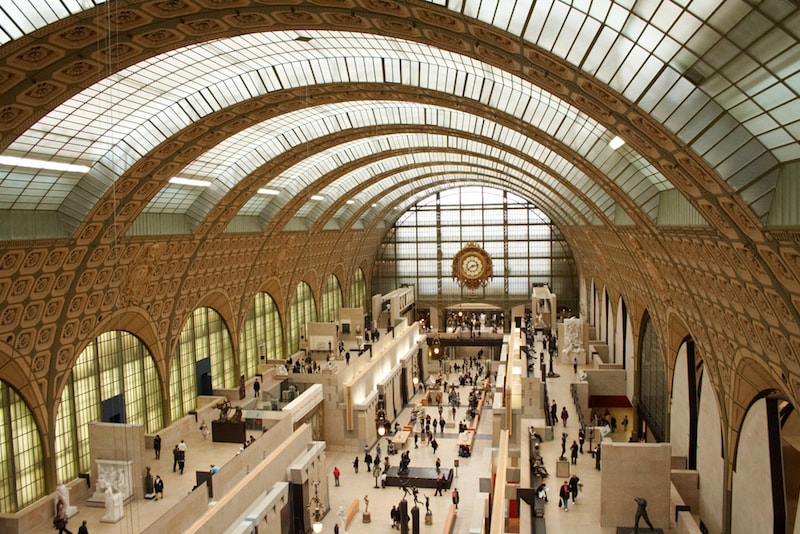 The Musée d'Orsay (Orsay Museum) is one of the largest museums in Europe and features mainly French art dating from 1848 to 1914. I
t is home to the world's greatest collection of impressionist and post-impressionist classics, including works of Monet, Renoir, Cézanne and Van Gogh.
The originality of the building comes from its story. It was initially the station of Orsay, then Valéry Giscard d'Estaing (French President, 1974-1981) decided to redesign it in a museum.
Open everyday, except on Monday, 1st May and 25th December, from 9.30 am to 6 pm.
9. Tuileries Garden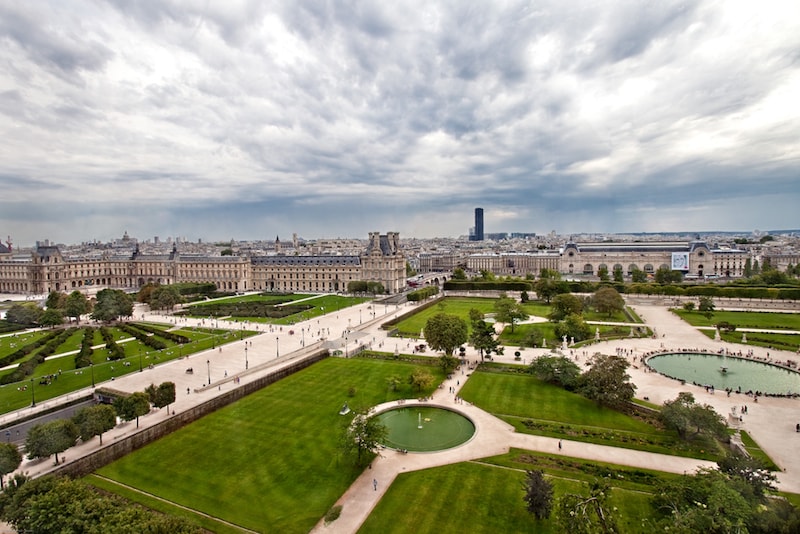 Allow yourself a break in the Tuileries Garden located right next to the Louvre and enjoy the afternoon sun while admiring the French formal garden design.
Note that there is a small-scale amusement park which would be perfect if you're travelling with children.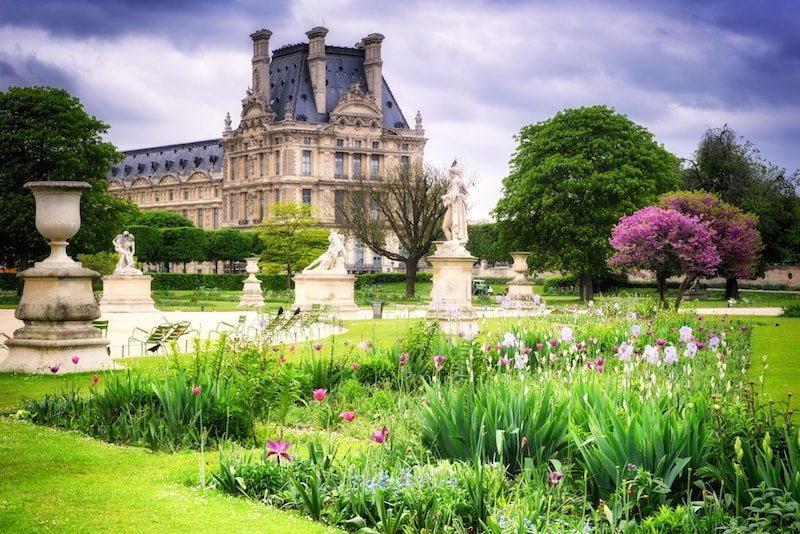 Open everyday, from 7.30 am to 7.30 in September-March, from 7 am to 9 pm other months.
10. Musée de l'Orangerie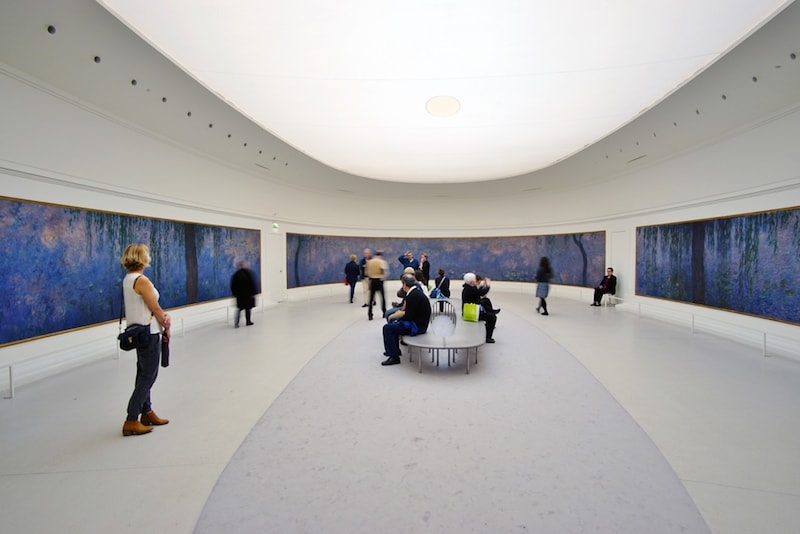 The impressionist art gallery Musée de l'Orangerie (Orangerie Museum) is found in the west corner of the Tuileries Garden, and is best known for hosting eight "Water Lilies" murals by Monet and other masterpieces of Renoir and Picasso.
Open everyday, except on Tuesday, 1st May, 14th July and 25th December.
11. Panthéon – Latin Quarter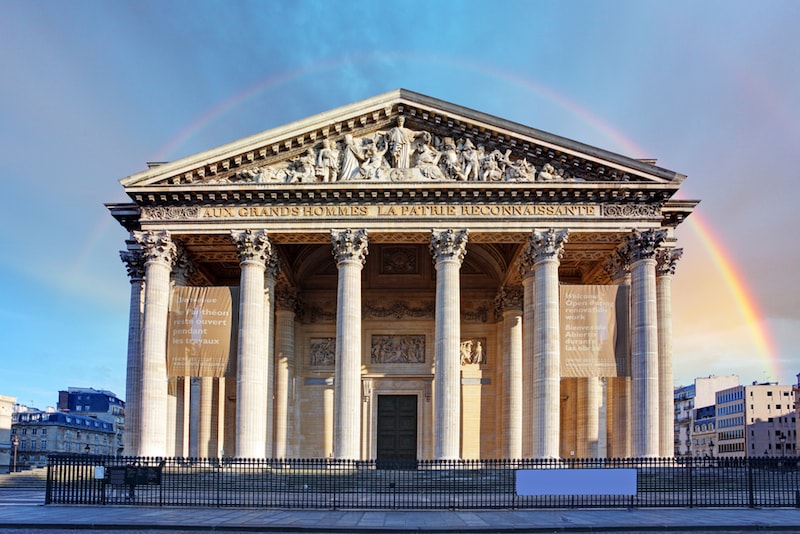 The Panthéon located in the dynamic Latin Quarter houses a crypt containing the tombs of well-known French figures such as Voltaire, Victor Hugo and Marie Curie.
A visit to the Panthéon will also bring you to its surrounding Latin Quarter – a lively student neighborhood known for quaint bookstores as well as cheerful cafés and bistros.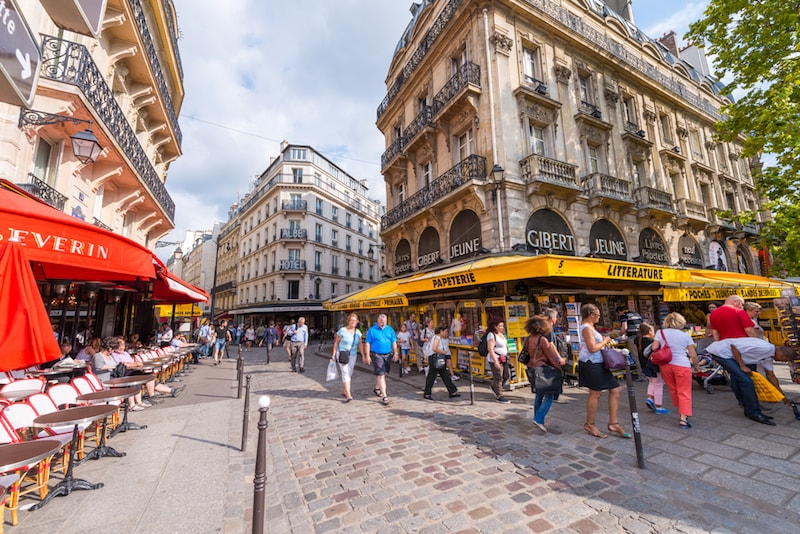 Open everyday, from 10 am to 5.45 pm.
12. Jardin du Luxembourg – Palais du Luxembourg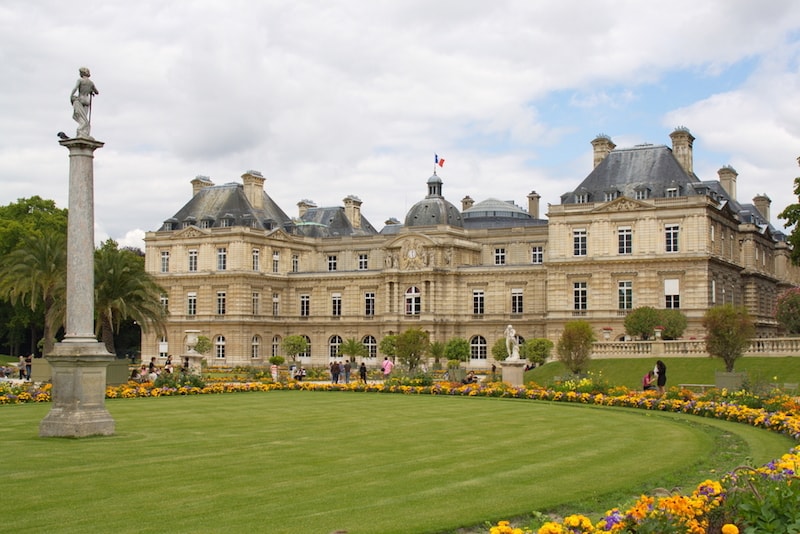 The beautiful Jardin du Luxembourg (Luxembourg Park) on the left bank of River Seine is the perfect spot for a cozy picnic.
The substantial lush green surroundings allow you to take a break from the city's hustle and bustle and enjoy a quiet afternoon.
The Palais du Luxembourg (Luxembourg Palace) located right inside the park is also worth a visit.
– Open everyday from 7.30 am to 8.15 pm until September, then earlier.
13. Saint-Germain-des-Près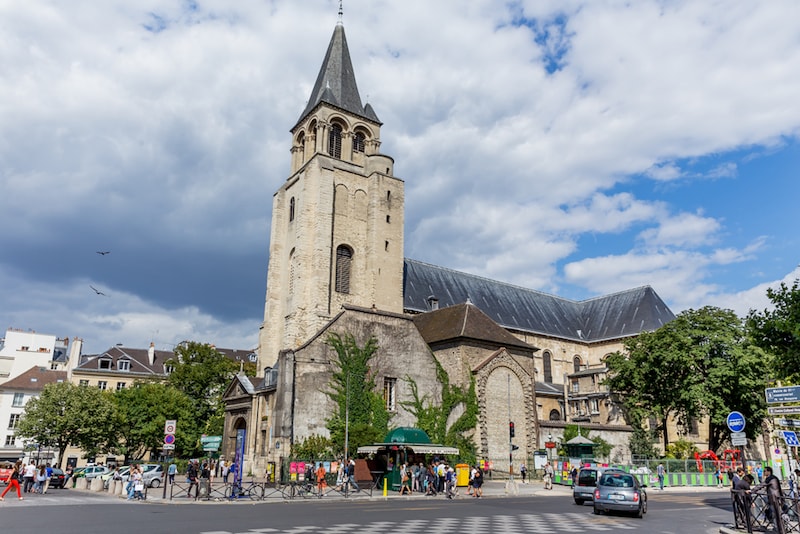 Located along the picturesque River Seine, Saint-Germain-des-Près is a classic Parisian neighborhood distinguished by upscale shops, galleries, trendy cafés and restaurants.
It is also a top place for night out in Paris.
14. Musée Picasso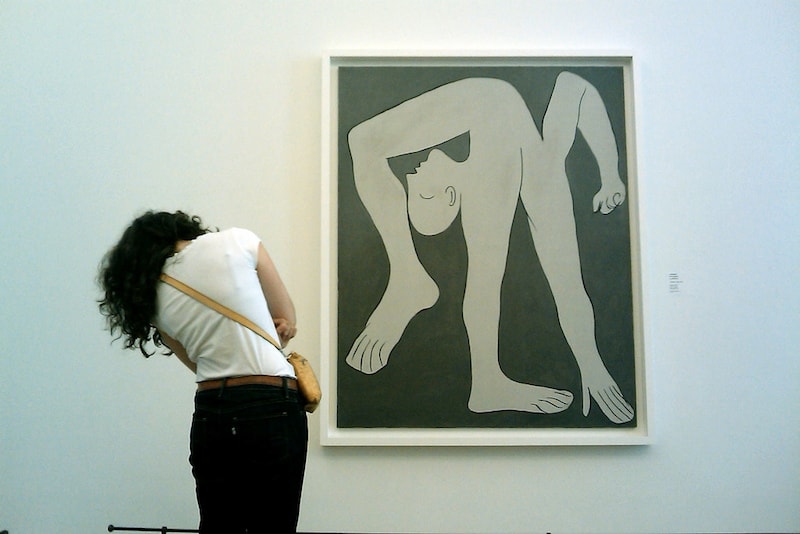 The Musée Picasso (Picasso Museum) houses over 5,000 works and tens of thousands of archive pieces demonstrating the creative process of the Spanish cubist master Pablo Picasso.
There you can discover different artworks of the artist: painting, drawing, sculpture, and engraving. Thus, it is the unique public collection in the world to see his whole work and also these of close artists.
Open everyday, except on Monday, 25th December and 1st May, from 10h30 am to 6 pm.
15. Centre Georges Pompidou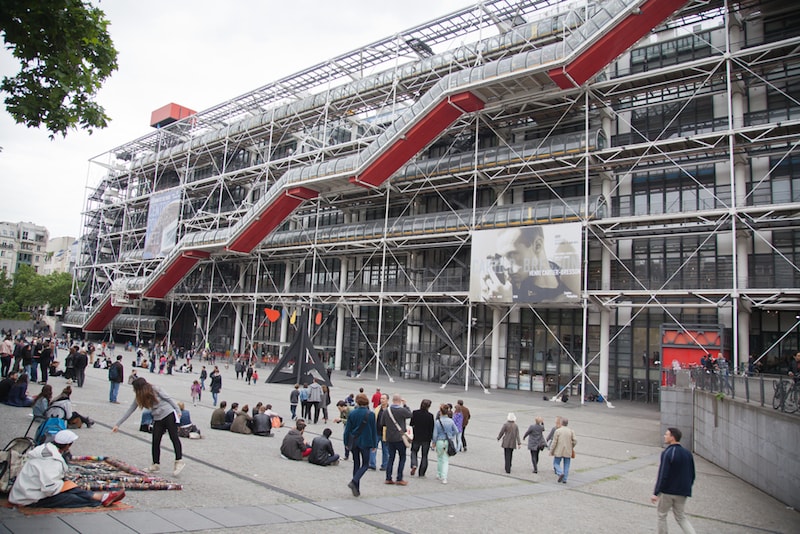 The Centre Georges Pompidou (Pompidou Centre) is a complex building constructed in high-tech architectural style.
It is home to the National Museum of Modern Art where some of the originals by Matîsse, Picasso and Andy Warhol are exhibited.
Open everyday, except on Tuesday and 1st May, from 11 am to 9 pm.
16. Musée Rodin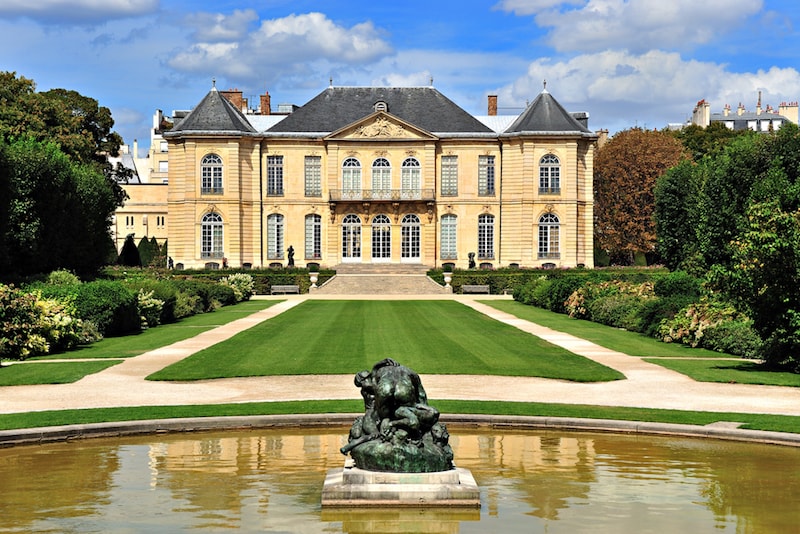 The Musée Rodin situated in central Paris is a museum dedicated to the French sculptor Auguste Rodin and contains some of his most significant works including "The Thinker", "The Kiss" and "The Gates of Hell".
Open everyday, except on Monday, 1st January, 1st May and 25th December, from 10 am to 5.15 pm.
17. Le Marais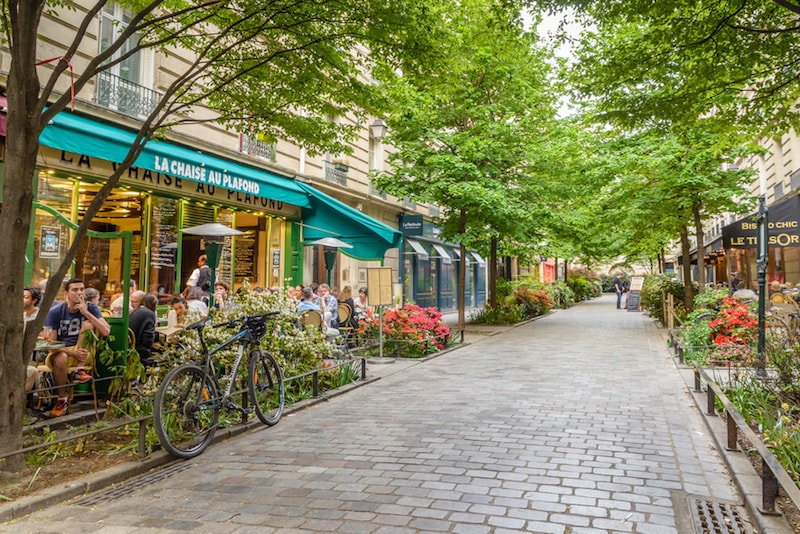 Along the meandering medieval streets and alleys in Le Marais are plenty of unique small shops, trendy galleries, hip cafés and restaurants.
It is a neighborhood of great interest and a must-see for most tourists with an avant-garde reputation.

18. Versailles Palace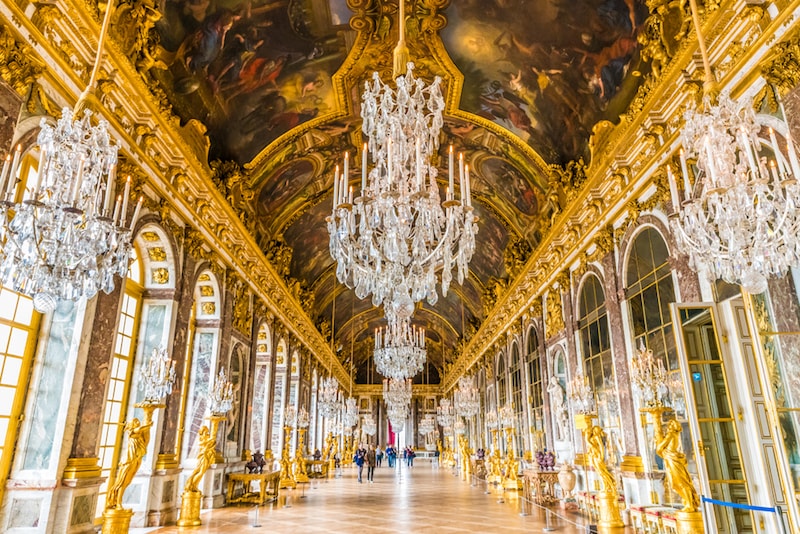 The world-famous Versailles Palace, often ranks among the top places to visit in Paris, exudes extravagantly the grandeur of French Baroque architecture.
The splendorous palace and its gigantic gardens will easily make you spend one or even two days to visit all. The Versailles Palace is the most visited attraction near Paris.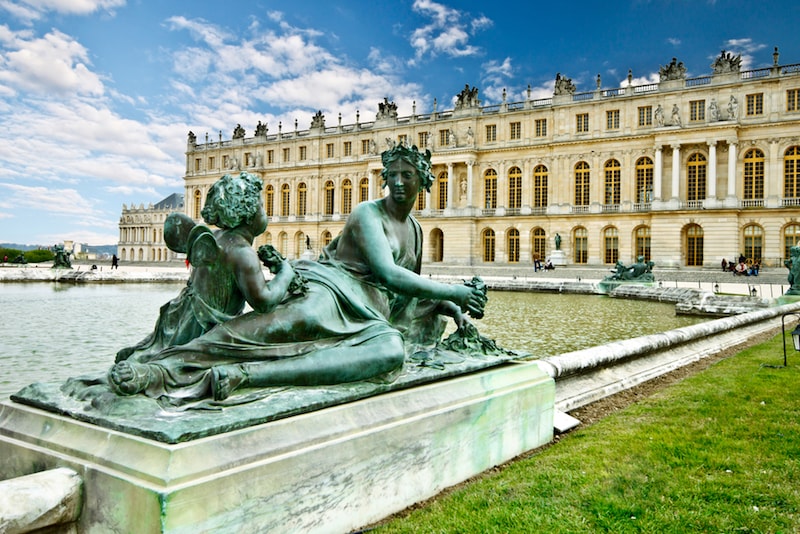 Open everyday, except on the Monday and 1st May, from 9 am to 6.30 pm.
19. Catacombs of Paris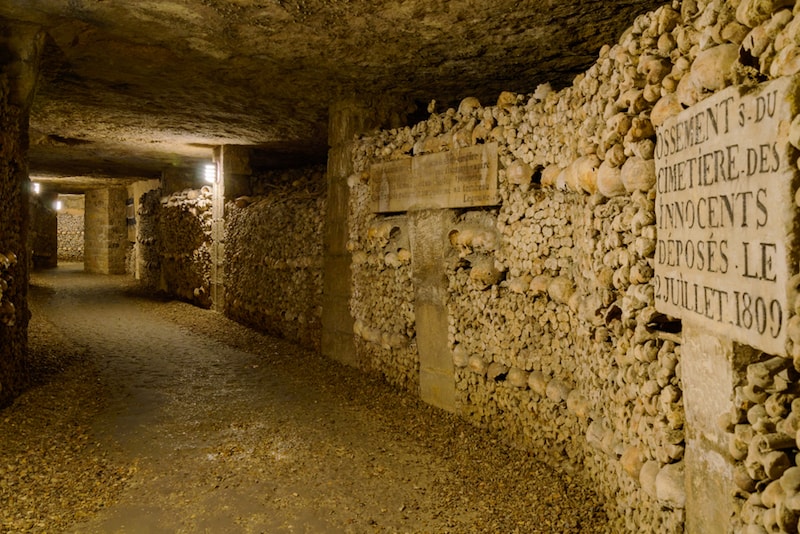 The Catacombs of Paris are an enormous collection of bones and ossuaries under the city.
The overpopulated cemeteries in the 18th-century Paris gave rise to these subterranean ossuaries and more than 6 million people were moved over to this tremendous grave. Imagine this whole underground network of caves and tunnels – all lined with skulls and bones!
Open everyday, except on Monday, 1st January, 1st May, from 10 am to 7.30 pm.
See also: Catacombs Paris ticket price – Everything you need to know
20. Palais Garnier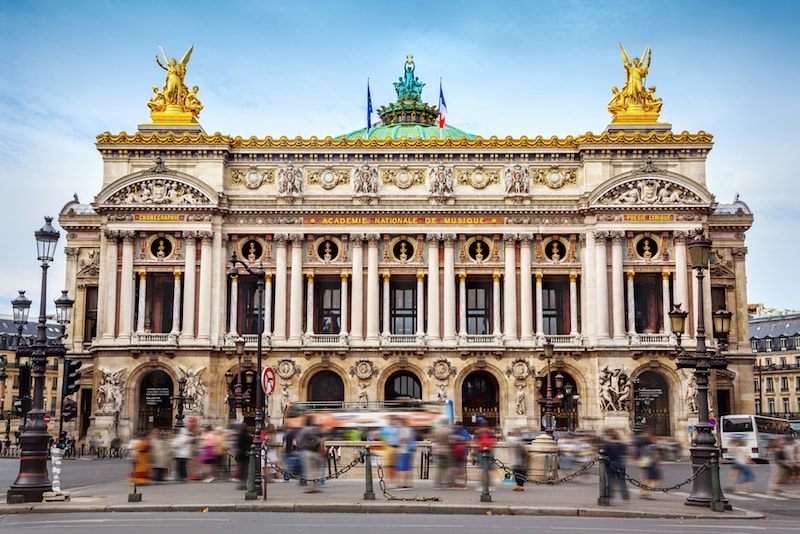 Landmark of the Opéra neighborhood, the Palais Garnier Opera House (also known as Opéra Garnier) incorporates an opulent theatre and is the stage of the prestigious Paris Opera Ballet. Include a ballet show in your bucket list and it won't disappoint you.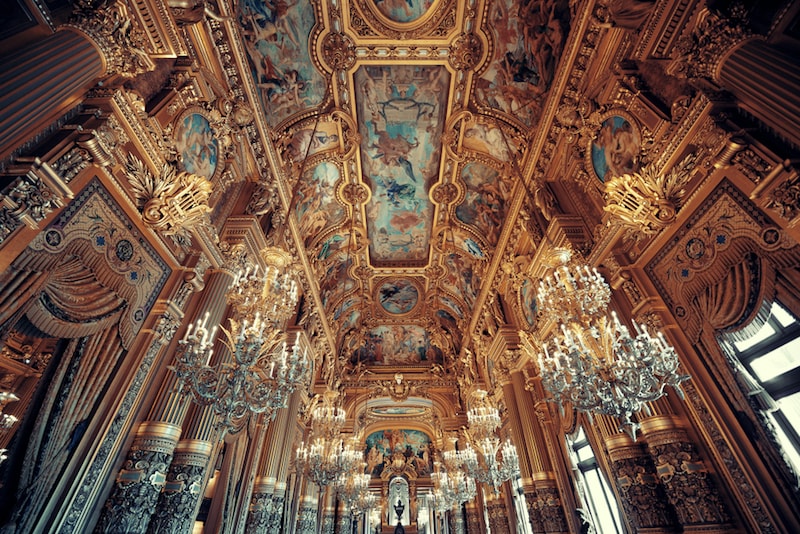 Open everyday except 1st January, 1st May, from 10 am to 4.30 pm.
21. Galeries Lafayette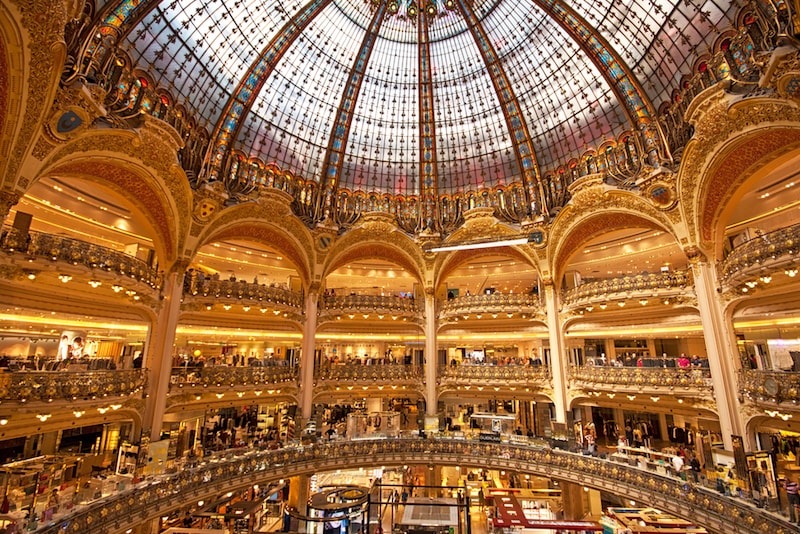 The ultimate Paris shopping experience can be found here in the dazzling Galeries Lafayette.
Located in the posh Opéra neighborhood, the department store features 3 blocks of buildings to present you some of the most luxurious stores including Chanel, Hermès and Louis Vuitton. Don't forget to go at the last floor of the building to have an amazing view of Paris.
Open everyday, from 9.30 am to 8.30 pm Monday-Saturday, from 11 am to 8 pm on Sunday.
22. Sainte Chapelle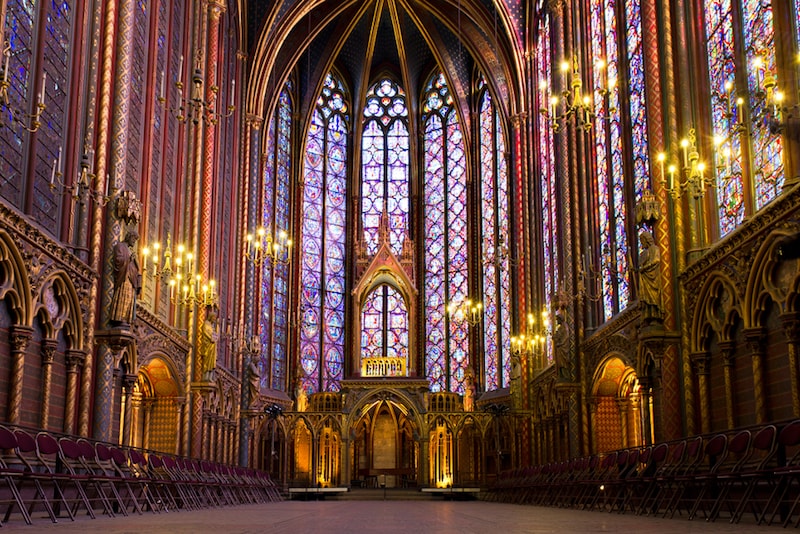 The Sainte Chapelle is a Gothic royal chapel boasting one of the most jaw-dropping stained glass interior. Its 13th century stained glass collection is considered one of the most extensive of its kind around the world.
Open everyday from 9 am to 5 pm, except on 1st January, 1st May, 25th December.
23. Père Lachaise Cemetery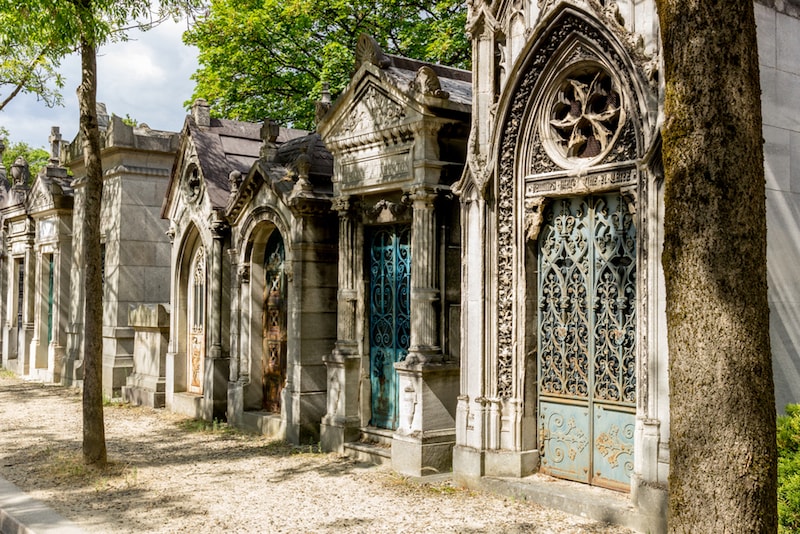 One of the most visited cemeteries in the world Père Lachaise Cemetery is the last homes of famous figures including Oscar Wilde and Edith Piaf.
It is also the biggest cemetery in Paris Intramuros, with 44 hectares.
Open everyday, from 9 am to 5.30 pm.
24. Pont Alexandre III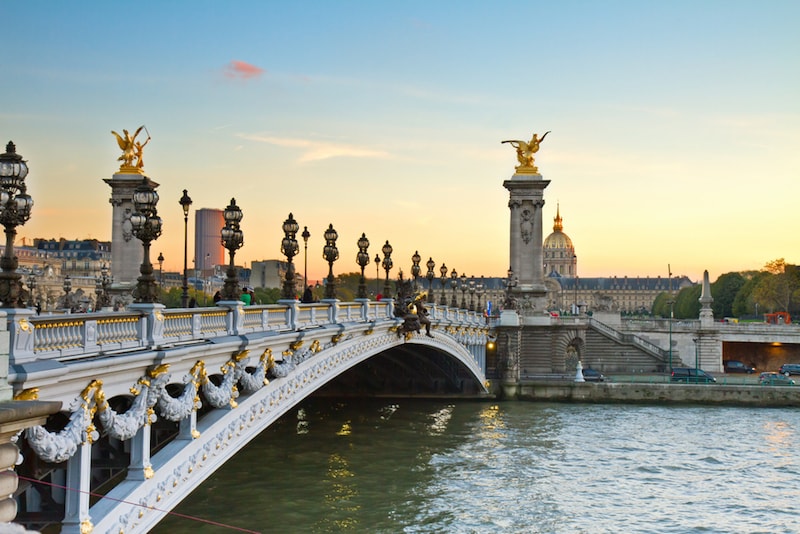 The Pont Alexandre III is the most ornate and sumptuous bridge that spans the River Seine, connecting the Champs-Élysées and Eiffel Tower quarters.
Built for the 1900 World Exposition, the Pont Alexandre III is now a listed Historical Monument and is regarded as one of the most beautiful river crossings in the world.
25. Place de la Bastille – Bastille Market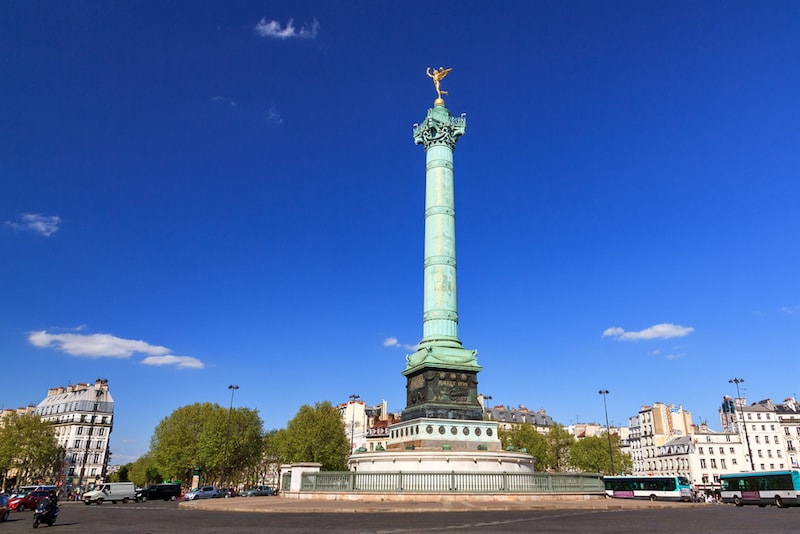 The Place de la Bastille (Bastille Square) is the former locale of the Bastille prison where the "Storming of the Bastille" took place and marked the start of the French Revolution.
It is nice to also have a tour of the Bastille Market nearby where a huge range of products are offered.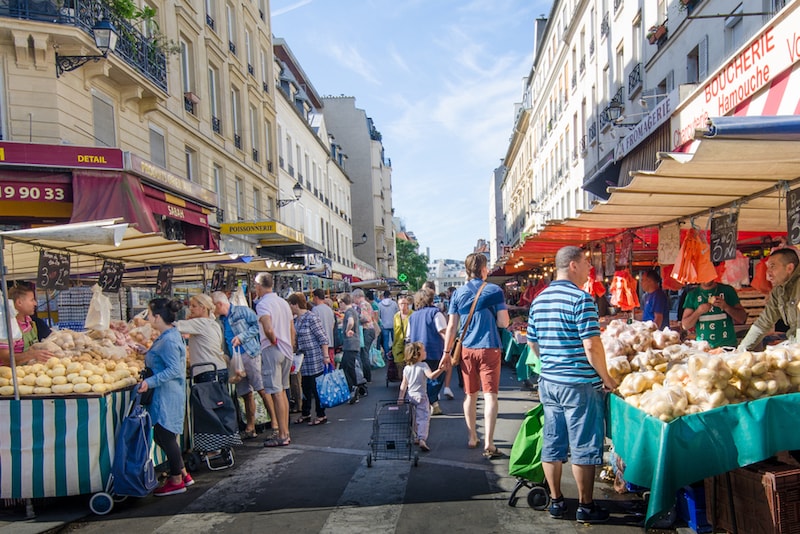 26. Clignancourt Flea market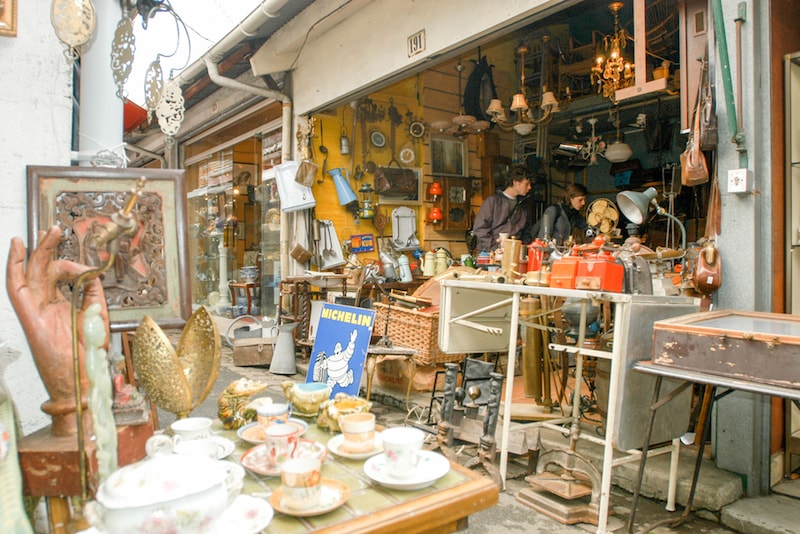 With Paris being the haven of antiques and vintage collectibles, it is no surprise that the world's largest antique market is found here – at Clignancourt.
Covering 70,000 square meters and 15 different markets, the Clignancourt Flea Market is the perfect place for your treasure hunting. Open on Saturdays, Sundays, and Mondays, it is easy to spend a full day there, whether you are looking for antiquities or luxury pieces.
27. Pont Neuf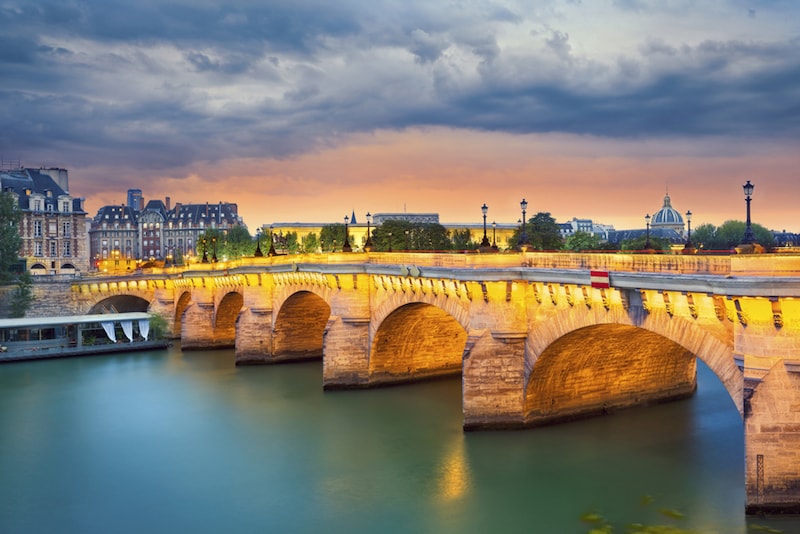 The Pont Neuf is the oldest standing bridge across the River Seine.
Constructed during the medieval times, the ancient stone bridge consists of two discrete spans connecting Île de la Cité – the island in the middle of the river – to the left and the right banks.
28. La Madeleine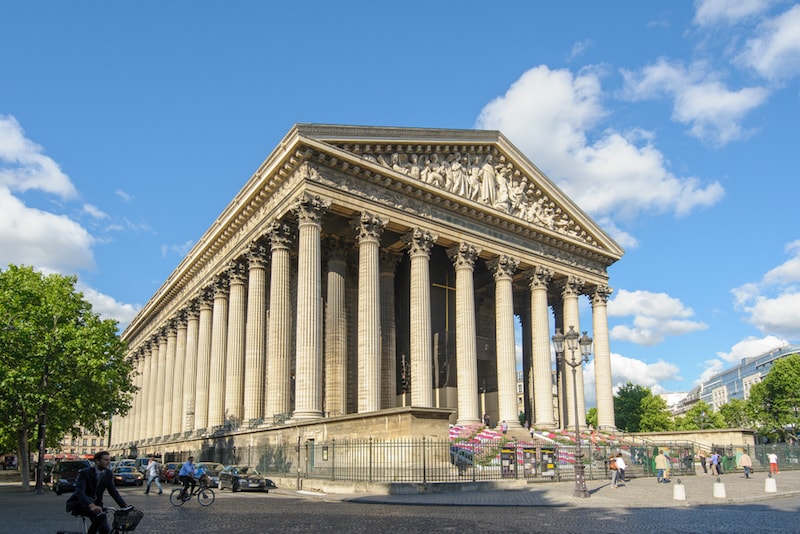 La Madeleine (Madeleine Church) might be mistaken for an ancient Greek Temple due to its neoclassical façade. It is, in fact, a Roman catholic church designed as a pantheon to the glory of Napoleon's army.
Open everyday, from 9.30 am to 7 pm.
29. Bateau-Mouche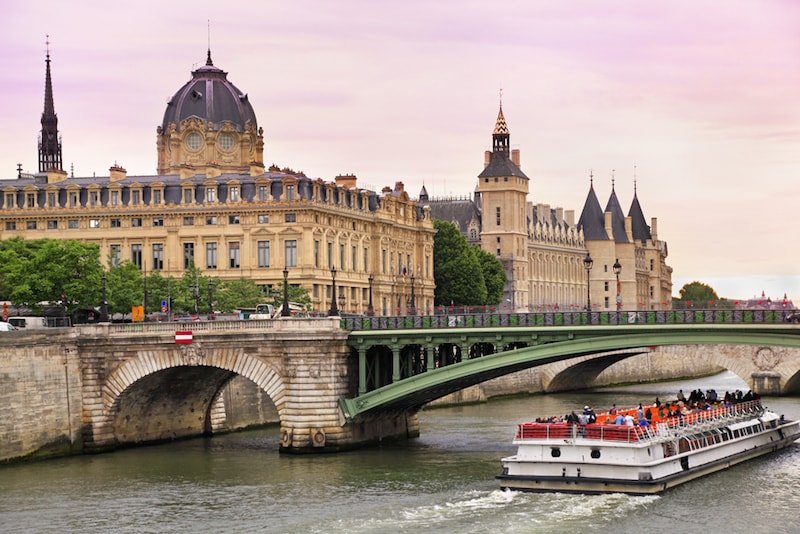 One of the best ways to discover the City of Light is to cruise along the enchanting River Seine on a Bateau-Mouche riverboat.
See also: Seine River Cruises in Paris – Which One is Best?
30. Tour Montparnasse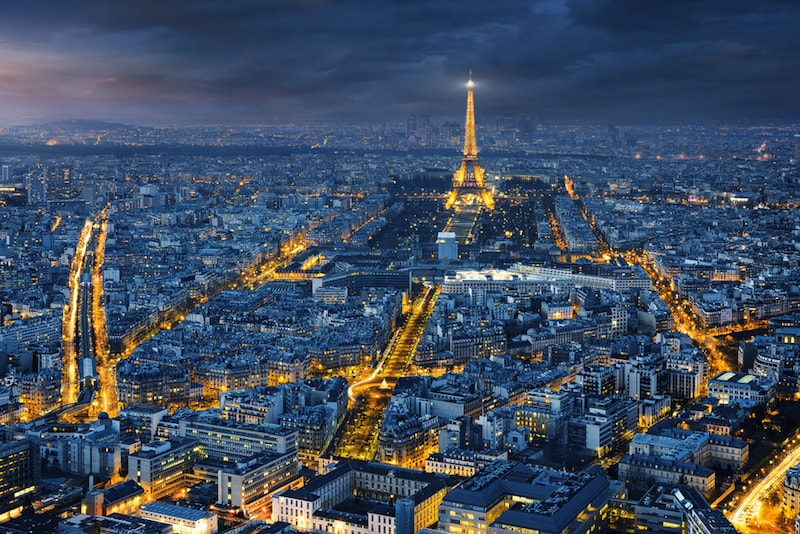 The Tour Montparnasse (Montparnasse Tower) is the only skyscraper in the city of Paris.
Despite its outlandish appearance not being widely admired, a trip to the rooftop will afford you an unobstructed 360° panoramic view over the whole city which is absolutely breathtaking.
Open everyday, from 9.30 am to 11 pm.
31. Galerie Vivienne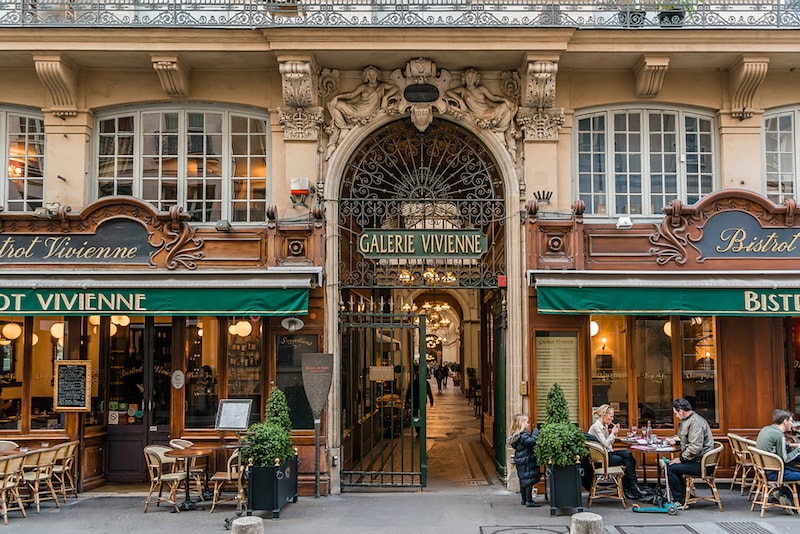 The elegant Galerie Vivienne is one of the many passages in the Grands Boulevards area. Passages are unique glass-roofed shopping galleries in between buildings, also known as les passages couverts, among which Galerie Vivienne is the most iconic.
Strolling along the charming arcades would allow you to discover hidden cute shops, cafes and restaurants.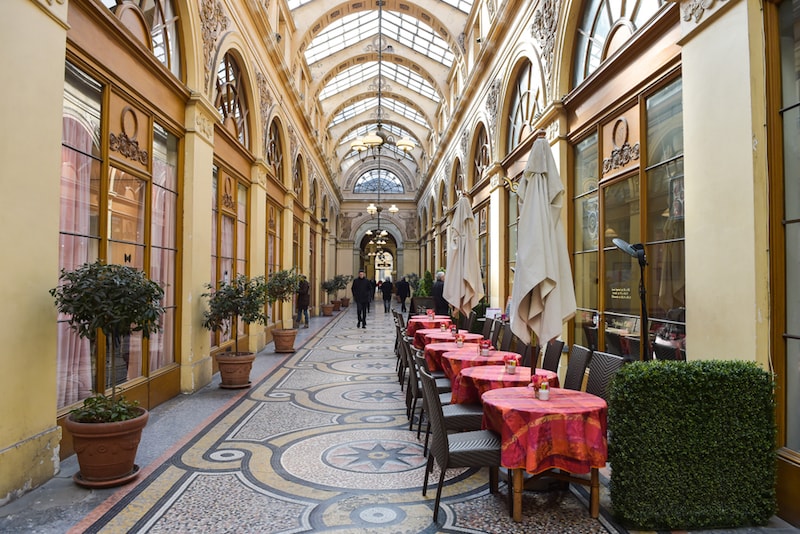 32. Palace of Fontainebleau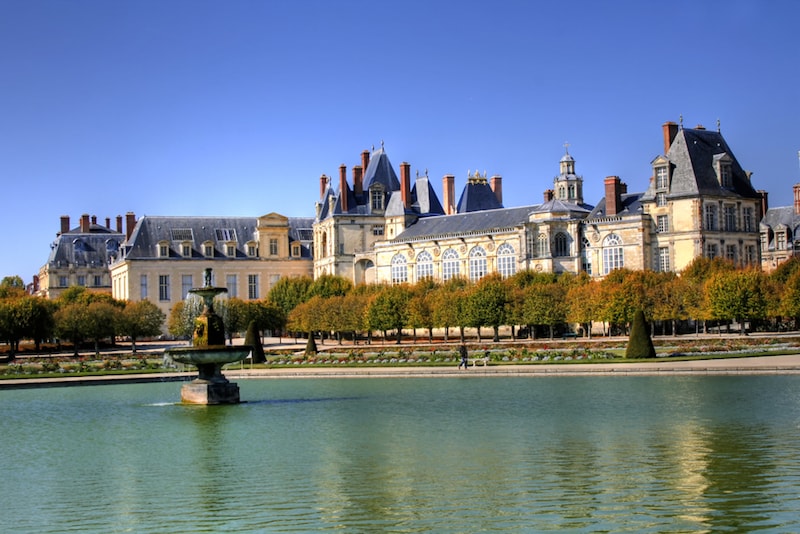 The Palace of Fontainebleau is one of the largest French royal palaces and served as a residence for the French monarchs from Louis VII to Napoleon III.
The museum it is housing today showcases fascinating furniture, decorations, and archives. Perfect for those who want to know about French royal and aristocratic history.
33. Château de Chambord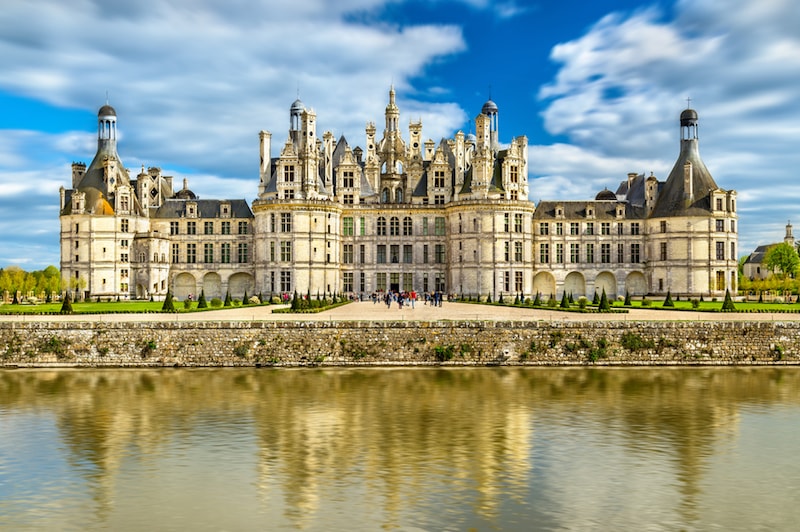 The nearly 500 year-old Château de Chambord (Chambord Castle) located southeast to Paris is the largest and most visited chateau in the Loire Valley.
Built by King Francis I as his "hunting lodge", the castle boasts a magnificent French Renaissance architectural style and offers stunning sceneries with its surrounding gardens and forests.
If you are interested about visiting places outside Paris, take a look at our list of best day trips from Paris.
Open everyday, except on 1st January and 25th December, from 9 am to 5 pm.
34. Giverny – Monet's House and Garden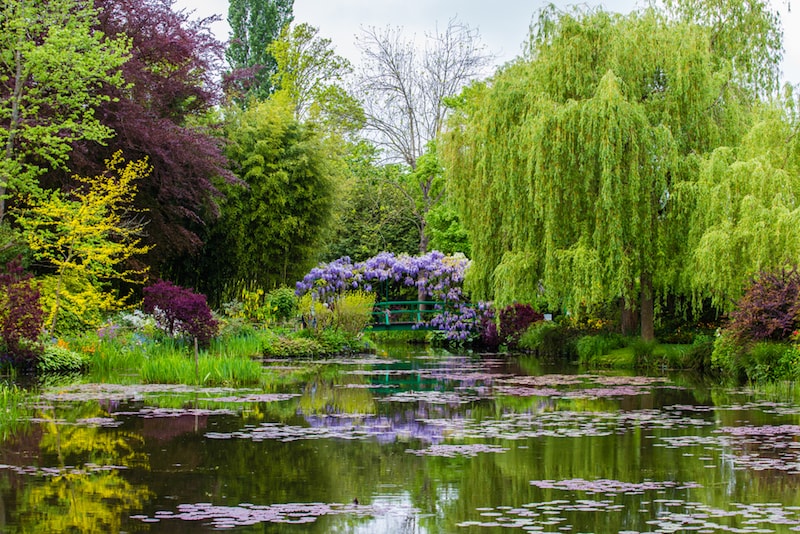 Jump into Monet's "Water Lilies" in Giverny, where the impressionist master had lived for over 40 years and created some of his most distinguished masterpieces such as "Water Lilies" and "Japanese Bridge".
Open everyday, from 9.30 am to 5.30 pm.
35. Château de Chantilly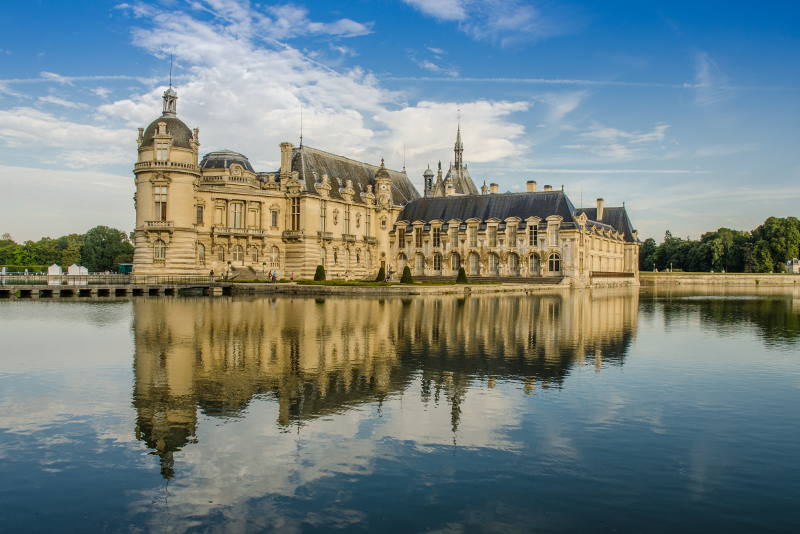 The Château de Chantilly (Chantilly Castle) along with its enchanting lake and gardens affords scenery right out of a storybook. It also hosts the prestigious Musée Condé – the finest art collection in France second to the Louvre – where paintings by Raphael and Delacroix can be found.
Open everyday, from 10.30 am to 5 pm.
36. Disneyland Paris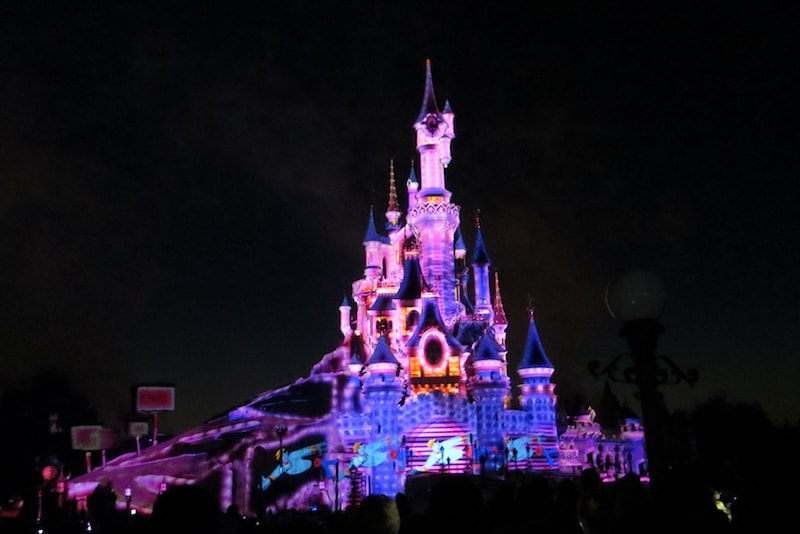 Visit the fairy-tale Disneyland Paris and join your favorite Disney characters in its two theme parks – Disneyland Paris and Walt Disney Studios Park – and marvel at the whimsical surroundings!
Read our latest blog post about how to find Disneyland Paris tickets deals online.
Open everyday, from 10 am to 11 pm.
37. La Vallée Village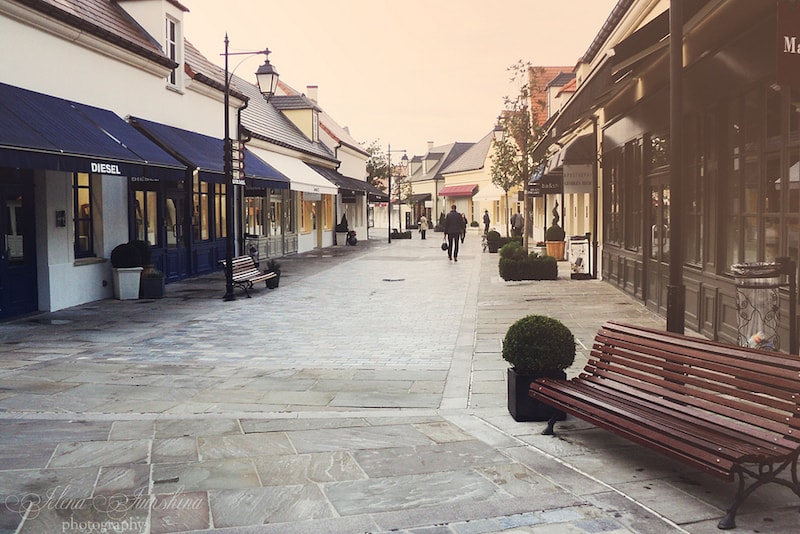 The open-air outlet center La Vallée Village located close to Disneyland Paris includes 115 luxury outlet boutiques ranging from high-fashion to lifestyle brands such as Ferragamo, Burberry and Armani. Definitely one of the top places to go shopping in Paris.
Open everyday, from 10 am to 7 pm.
38. Parc Astérix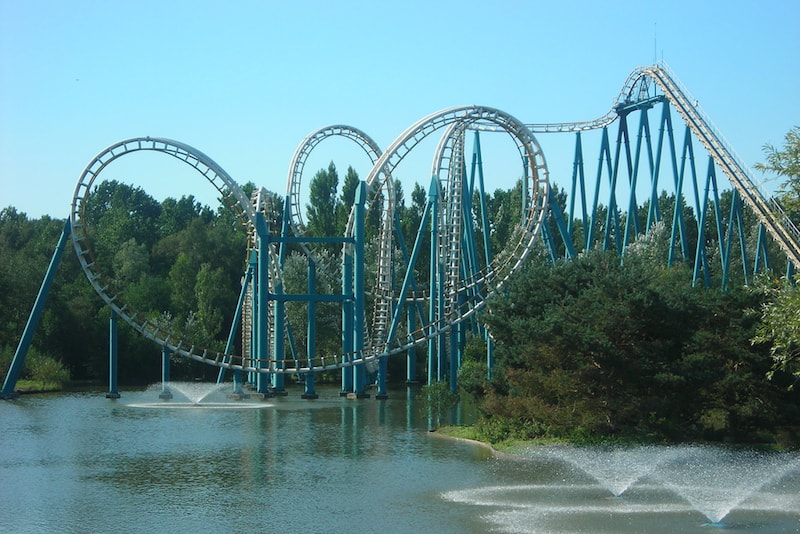 Parc Astérix is a theme amusement park based on the French comic series "Astérix" and is famous for its large variety of roller coasters.
39. Parc des Princes – Paris Saint Germain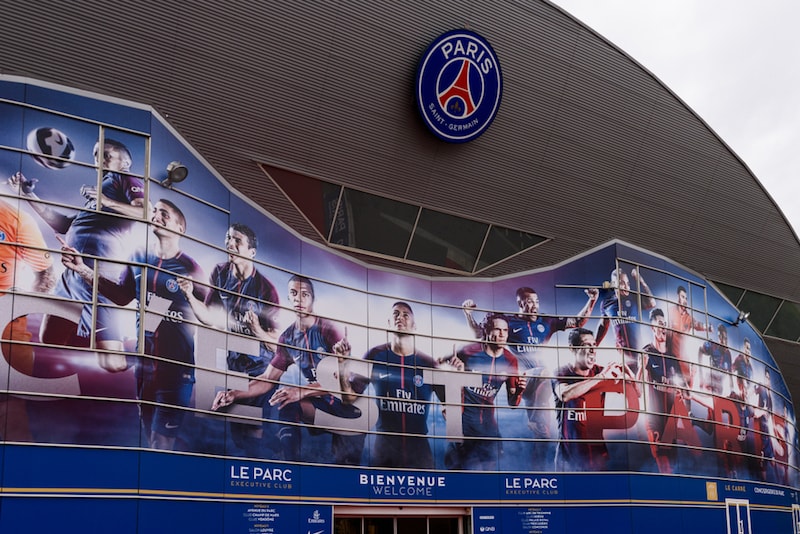 One of the largest and oldest stadiums in France, the Parc des Princes is the home ground of the Paris Saint Germain (PSG) football team and where they play all of their home matches.
40. Louis Vuitton Foundation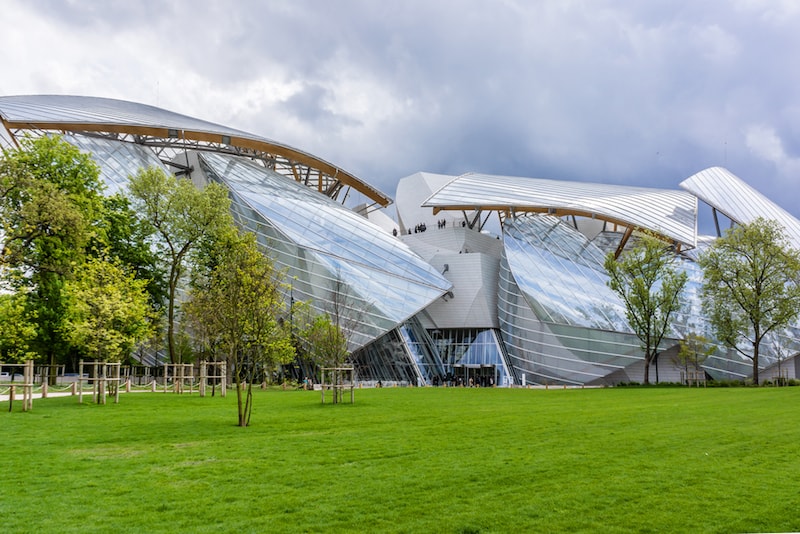 The Louis Vuitton Foundation is an art museum and cultural center founded by the group LVMH. The revolutionary architectural design demonstrates unique shapes and curves with glass which makes it a striking art piece both in and out.
Open everyday, except on Tuesday, 1st January, 1st May, 8th May and 25th December, from 12 pm to 6.30 pm.
41. Le Bon Marché Rive Gauche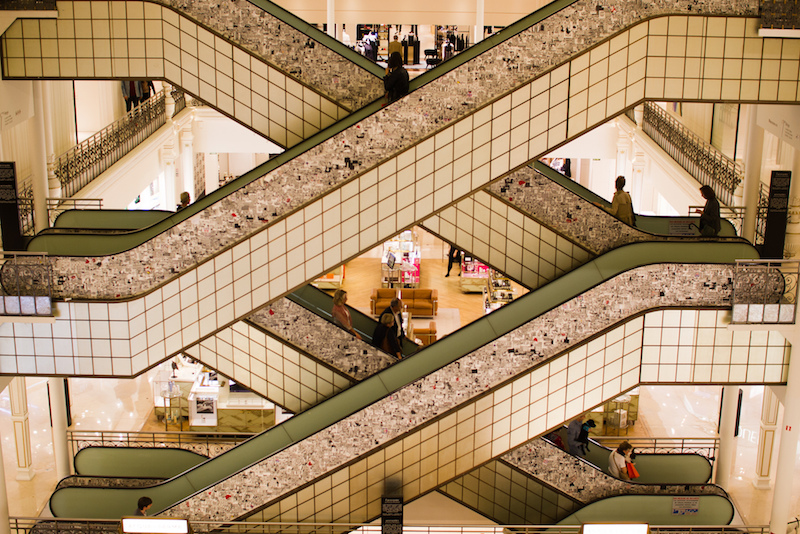 Le Bon Marché Rive Gauche is the world's oldest department store and features an elegant architectural design.
It houses a refined selection of high-end stores and is a perfect place for shopping niche fashion and luxury brands without plunging into the tourist crowds.
Open everyday, from 10 am to 7.45 pm.
42. Palais de Tokyo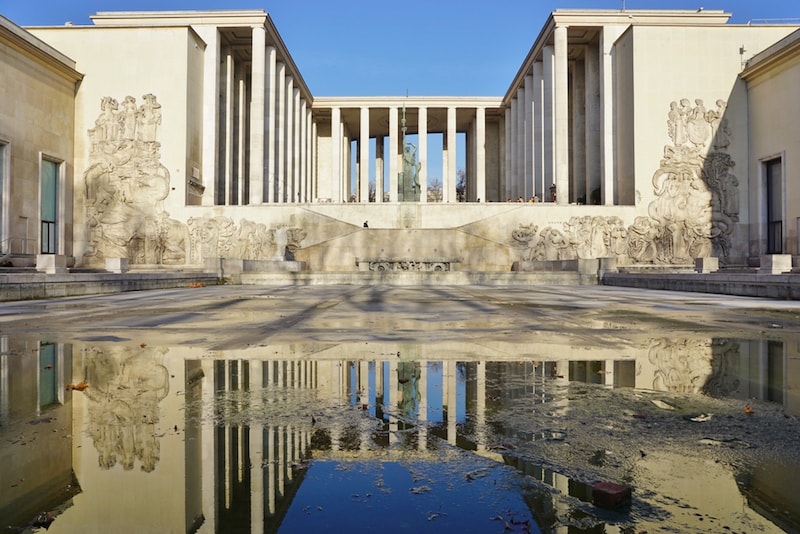 The Palais de Tokyo located just a stone's throw from the Eiffel Tower is a building dedicated to modern and contemporary art and offers exhibitions, screenings and performances to visitors.
It is not just a museum, but also an experimental and innovative place. In May 2018, it was possible to visit the museum naked for a special day in partnership with the Naturists of Paris Association.
Open everyday, except on Tuesday, from 12 pm to 12 am.
43. Palais Royal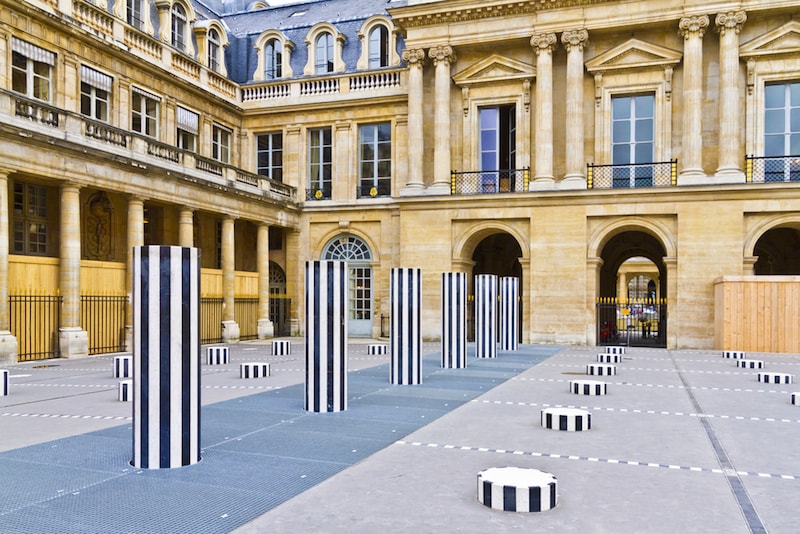 The Palais Royal has it main entrance right opposite to the Louvre and was the residence of royal families until the Versailles Palace was built.
In the inner courtyard (Cour d'Honneur) are 260 black and white striped columns known as Colonnes de Buren which would make terrific snapshots.
Open everyday, from 7.30 am to 8.30 pm.
44. Monnaie de Paris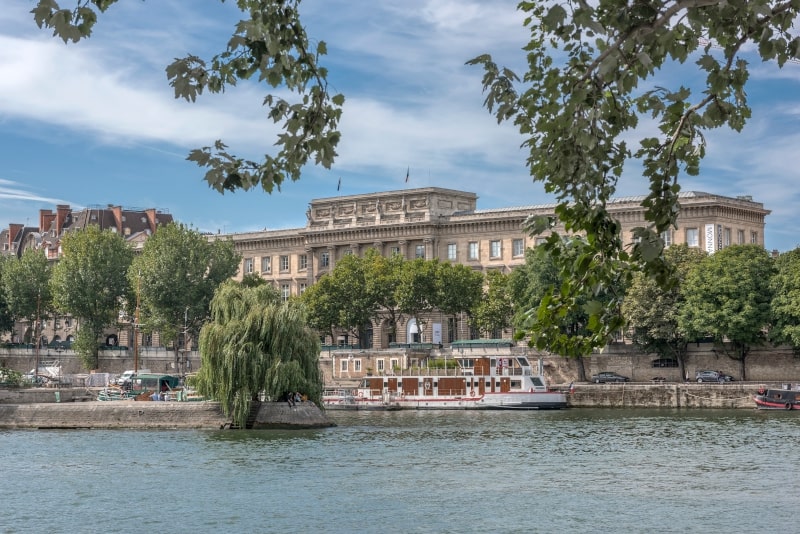 Founded in 864, the Monnaie de Paris is the oldest company in the world and the last operating factory in the heart of historic Paris.
With more than 12 centuries of history, innovation and know-how, it is fully dedicated to monetary striking and the production of artistic craftsmanship.
In the heart of its neo-classical 18th-century building, the Monnaie de Paris Museum has been open since 2017 to reveal its trade secrets and exceptional heritage.
Here is a map showing where the mentioned places to visit in Paris are located: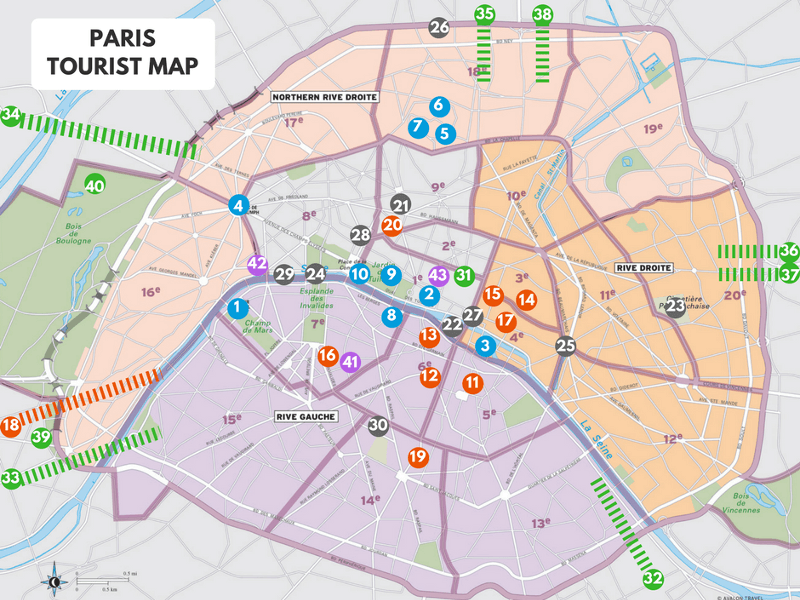 Did you enjoy browsing through our recommended places to visit? Leave a comment below and tell us which your favorite one is!
If you like this article, don't forget to share it on Pinterest! 🙂