Orangerie Museum tickets are a must for anyone visiting Paris, as it boasts an impressive collection of paintings by renowned artists such as Claude Monet, Pierre-Auguste Renoir, Henri Matisse and Pablo Picasso.
Most notably, the Orangerie Museum is home to Monet's famous "Water Lilies" series of paintings. Originally constructed in 1852, the building was redesigned in the 1920s with the help of Monet himself.
An Orangerie Museum visit is an essential point on any art lover's Paris itinerary and a chance to see some of the most incredible paintings up close.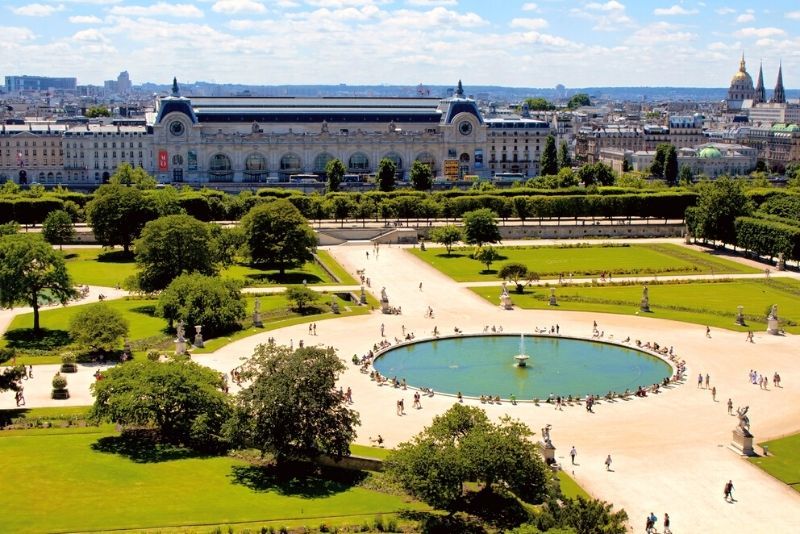 How much do Orangerie Museum tickets cost?
Adults: €12.50
Children (under 18): free
Note that there is a €1 fee per booking when purchasing tickets online.
The price of Orangerie tickets includes entry to the museum, as well as access to the Nymphéas room. This is where Claude Monet's famous "Water Lilies" paintings are on display.
Skip-the-line tickets are also provided on a tour to Orangerie Museum and guides will also teach you all about other works by renowned artists such as Paul Cezanne. No need to wait in line, this tour will get you into the museum in front of anyone else.
Who is eligible for discounts?
As part of a cultural democratization program, there is also no entrance fee to the Orangerie Museum for people who live in the EU and are aged 25 or under.Present a valid photo ID to receive this discount.
What are the best Orangerie Museum tours?
Small group Orangerie Museum guided tour
A small group guided visit to the Orangerie Museum is the perfect way to see everything this world-famous museum has to offer. You will learn about the history of the building, as well as the many famous works on display.
Group size is limited to between six and eight people to ensure an intimate and personalized experience. This is the perfect choice for art-lovers hoping to have their questions about the museum answered by an experienced guide.
Orangerie Museum entry with an audio-guided tour
Purchasing an audio tour alongside your Orangerie Museum tickets allows you to experience the museum at your own pace. The audio guide is available in three different languages and provides background information to bring the art to life.
If you're not sure whether you want to commit to a group tour, this could be a great way to get in depth knowledge of the art.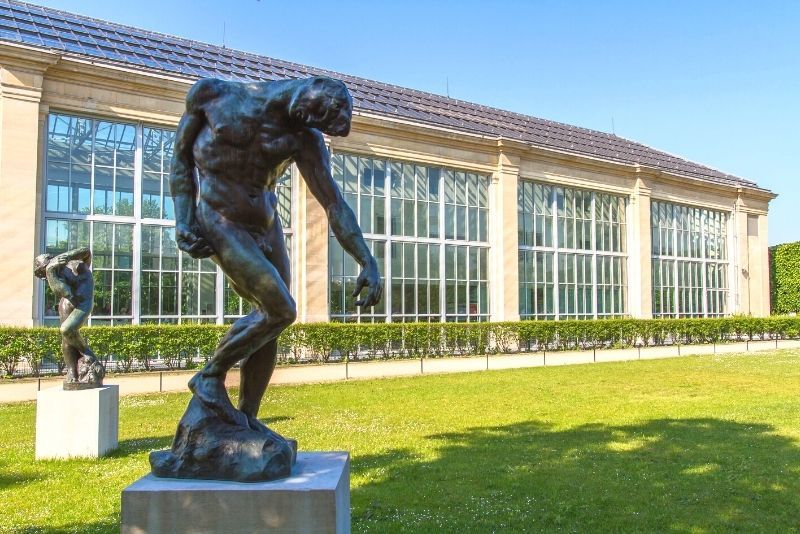 Are there any combined tickets or tours, including the Orangerie Museum and other attractions?
A visit to the Orangerie Museum can be combined with several other attractions in Paris, reducing the total price and providing an even more exciting experience.
Private art history walking tour of Musée d'Orsay and the Orangerie Museum. On this private walking tour, you can see two of the best art museums in Paris in one day accompanied by a knowledgeable local guide.
Orsay Museum and Orangerie Museum tickets with an audio-guided tour. Explore the art at your own pace and learn about the paintings and sculptures on display with this audio-guided tour.
Orsay Museum, Palais Garnier and Orangerie Museum tickets. Enjoy a cultural day out with a trip to the celebrated Opera House plus two guided art museum tours.
Should you book Orangerie Museum tickets in advance?
It's advisable to book Orangerie Museum tours in advance to avoid disappointment. The museum can get very busy, especially during peak tourist season. Booking your Orangerie Museum tickets in advance also allows you to skip the line and head straight into the museum without having to wait.
What will you see inside the Orangerie Museum?
Arguably the biggest draw of the Orangerie Museum is that it houses Claude Monet's iconic "Water Lilies" series. The paintings are on permanent display in the Nymphéas room, which has been specifically designed to showcase the artwork.
The museum also houses many other notable Impressionist works, such as Pablo Picasso's "L'Étreinte" and Henry Rousseau's "Le Douanier."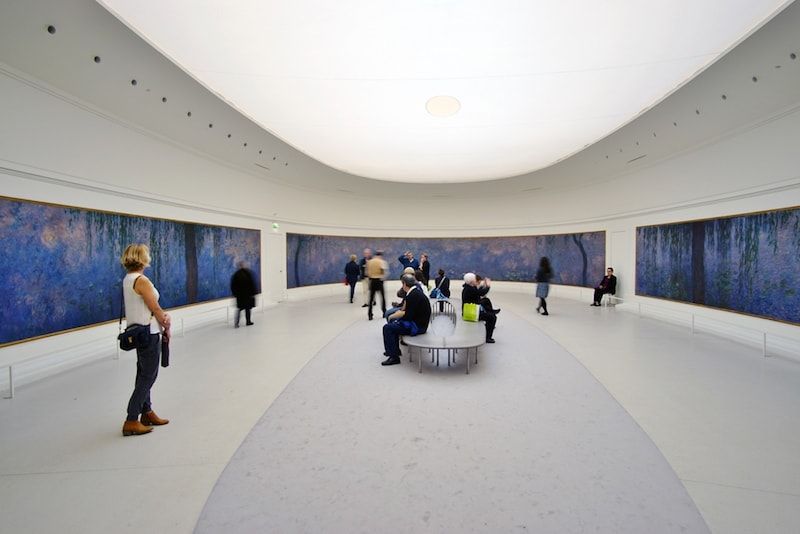 How to get to the Orangerie Museum?
The best way to get to the Orangerie Museum is by metro. The museum is a two-minute walk from the Solférino station on Line 12. Alternatively, it's a six-minute walk from the Concorde station on lines 1, 8 and 12.
When is the best time to visit the Orangerie Museum?
The Orangerie Museum is open from 9 AM to 6 PM every day except for Tuesday when it is closed. During the summer months, it's best to visit as early as possible to avoid the crowds. Save your Orangerie Museum visit for a weekday, if you can, as it is usually quieter then.

Paris tends to be most popular among tourists during the summer months. In winter, the Orangerie Museum and many other attractions in the city will be quieter with fewer crowds.
Which other museums can be visited in Paris?
Travel tips
If you qualify for a free ticket, bring a form of photo ID with you to the Orangerie Museum to prove your age.
Be sure to book your Orangerie Museum tickets in advance if you want to avoid the queues.
Unfortunately, taking pictures at the Orangerie Museum is strictly prohibited. Leave your camera and selfie stick (if you have one) at home or store them away in your bag during the visit. Do not take any photos on your phone.