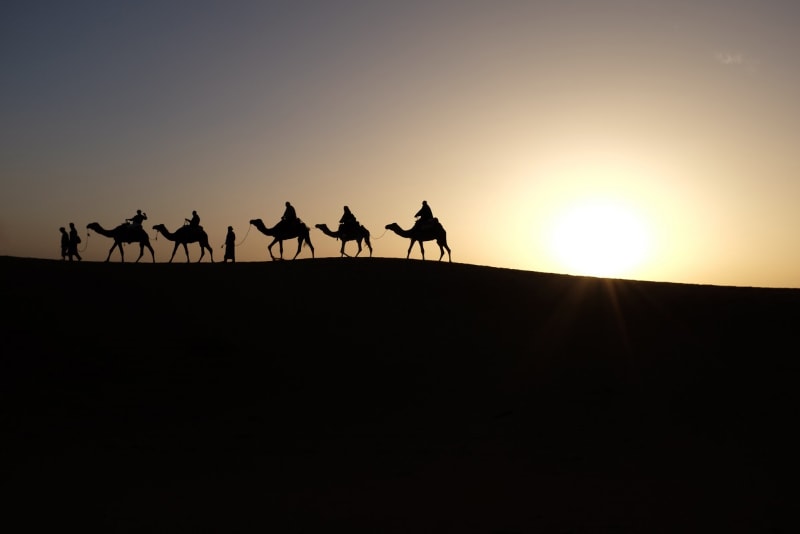 Discover the best things to do in the desert of Dubai! Go on a Jeep safari, try sandboarding, experience camel riding or learn more about falconry. There are a lot of cool and unusual activities to enjoy.
Have fun and don't forget your sunglasses 🙂
Things to do during the day (1 to 13)
1 – Go on a jeep safari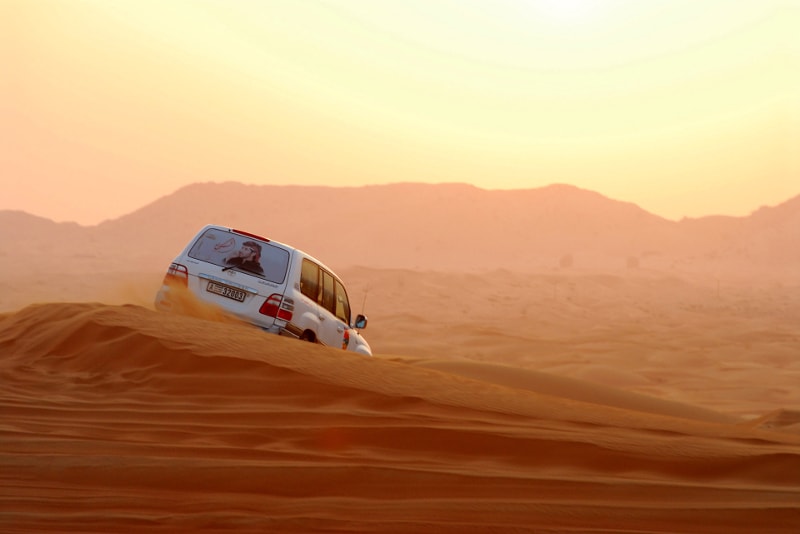 Travel into the desert on a 4×4 so you can explore the desert comfortably and accompanied by the driver. The jeep safari through the desert cost around 40€ or more, usually, these tours are combined with many other activities such as dune bashing or sand boarding so consider looking at these tours that include everything.
2 – Be brave to try out dune bashing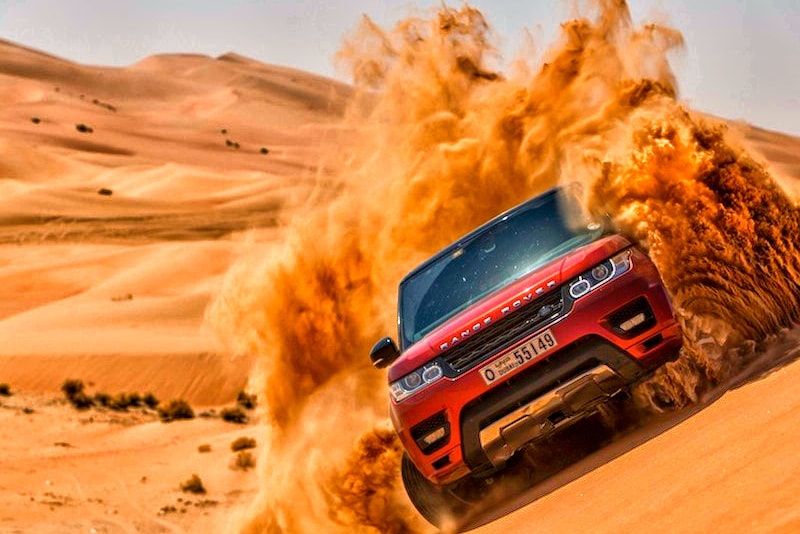 Board a 4×4 so you can experience dune bashing with a professional driver. This activity is perfect for adrenaline lovers; you will definitely feel the thrill when you're in the jeep going up and down those dunes. These types of tours are included with jeep safari tours so check on TourScanner for the best deals.
3 – Ride a dirt bike in the desert…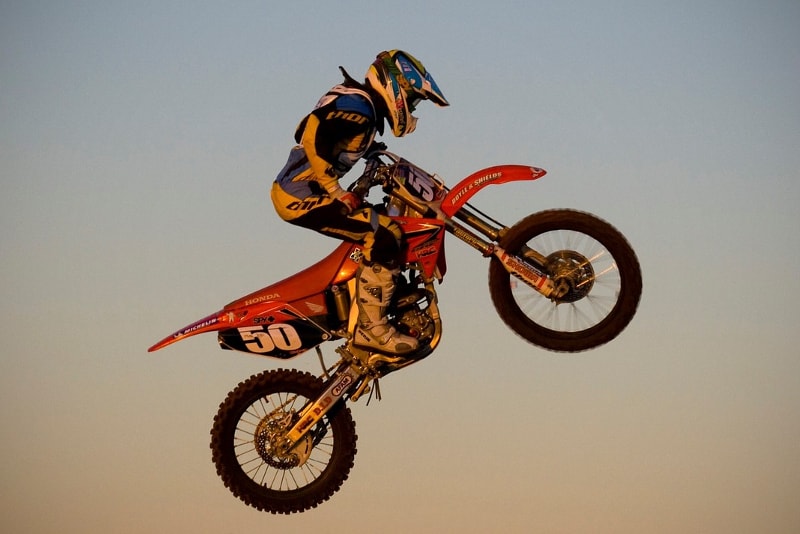 Go bashing across the sand dunes on a dirt bike tour along the desert. An initial lesson for beginners is included, as well as all the equipment in order to be safe. These tours are quite expensive but if you're a bike lover and you want to experience some adrenaline, this is perfect for you.
4 -… or try out a fat tire bike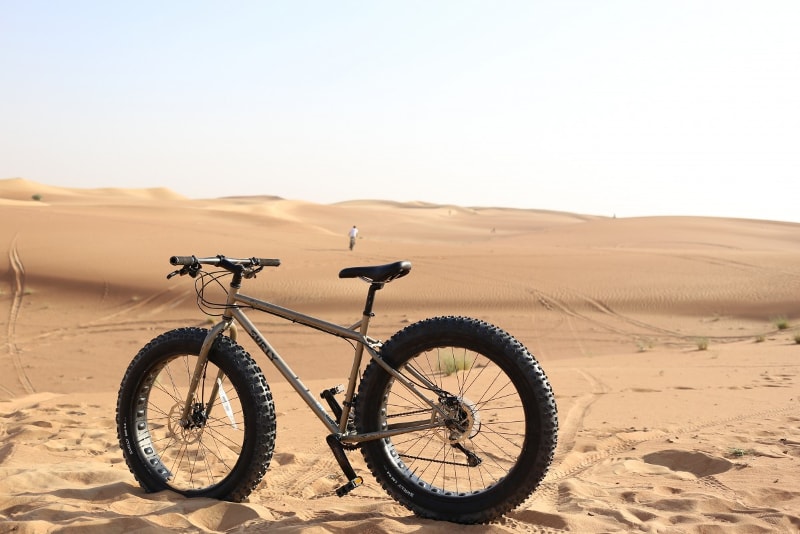 Explore the desert of Dubai on two wheels or even better – a fat bike! With an expert guide, you can explore the desert on these bikes that have over-sized tires designed to go on desert sand. There are fat bike tours which take you for 5 hours around the desert so if you're daring enough, test your fitness on this type of tour!
5 – Hop on a hot air balloon and see the desert from the sky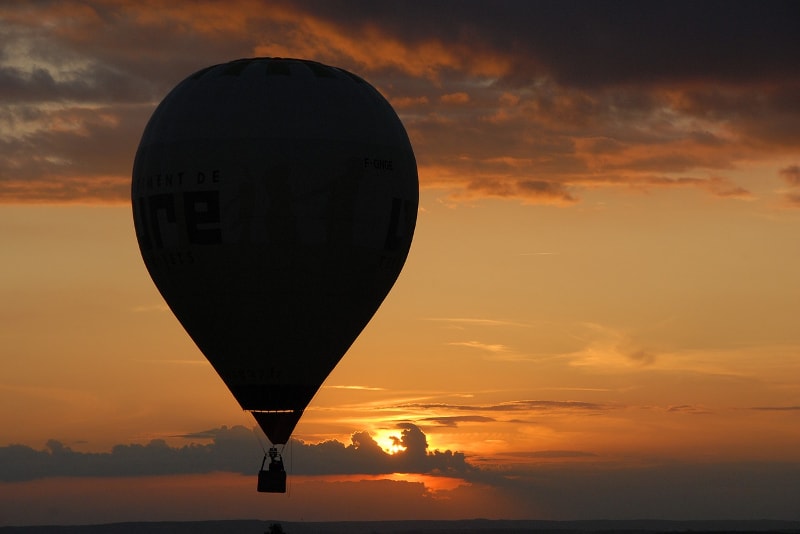 Experience the desert safari from a different perspective by boarding a hot air balloon. These tours usually start in the early morning in order to get an even more beautiful view as the sun starts to rise. If you're daring enough, hop on a hot air balloon and don't forget your camera to capture the views!
6 – Learn about falconry in the desert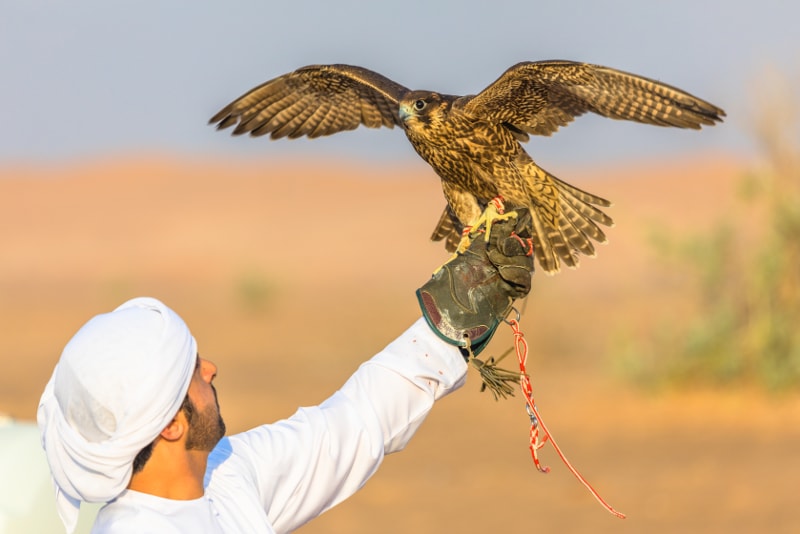 Watch falcons fly up to 4,000 feet which are trained to give a demonstration. To make the experience even better, combine the falcon display with a hot air balloon ride and a gourmet breakfast.
7 – Have fun on a sandboard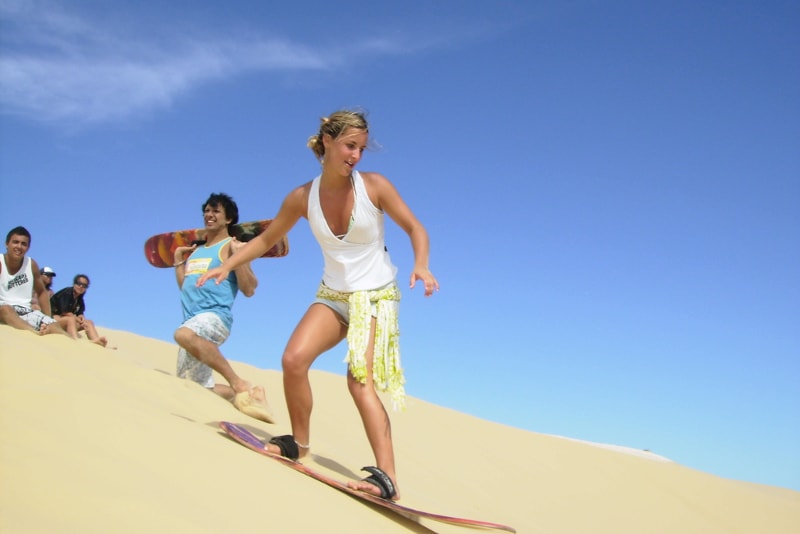 Try sandboarding, a popular desert activity. It's fun to slide down the dunes on a board so you should definitely include this in your desert safari experience!
8 – Go on a camel safari and explore the desert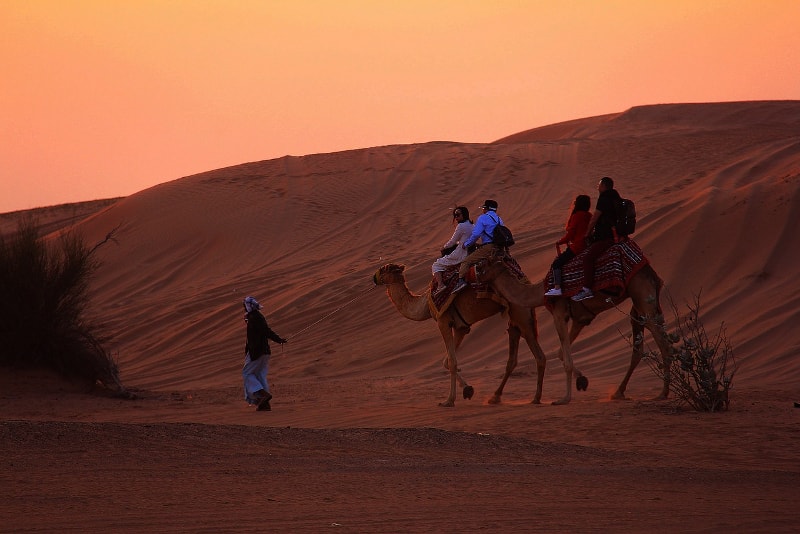 You're bound to see camels in the desert in Dubai so why not experience riding one? They are known to be calm animals and the owners of the camels will give you instructions on how to board a camel. You should definitely include camel riding to your desert safari Dubai experience.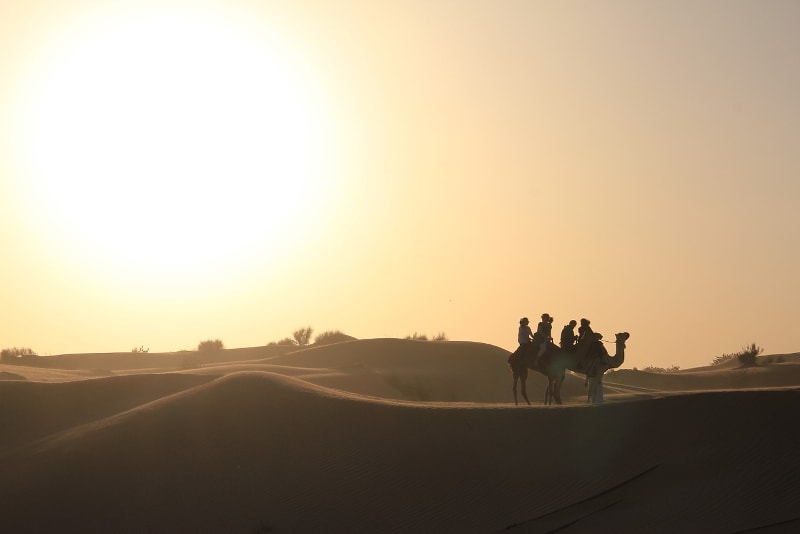 There are also camel farms which you can visit if you're interested in knowing more about these particular animals.
9 – Go horse riding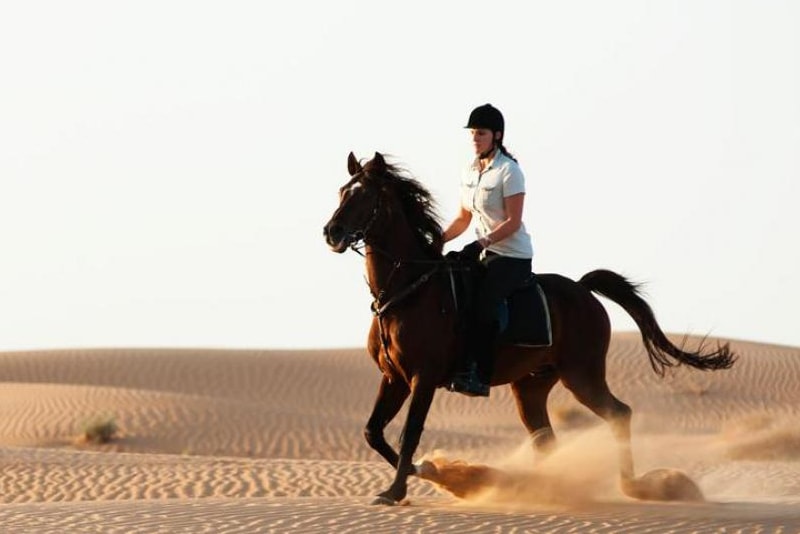 Similar to camel riding, you also have the option of horse riding across the desert. These type of experiences are very unique and perfect for relaxing. The duration of the horse riding is around 90 minutes and you'll be accompanied by a guide at all times.
10 – Ride a quad bike or drive a buggy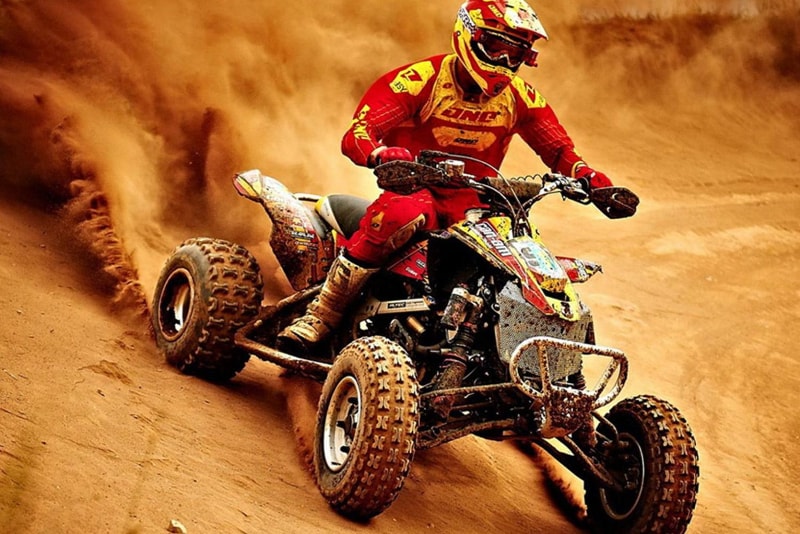 Ride the desert on a quad bike which will definitely be an exciting experience. They give you instructions on how to use the quad and provide you with protective gear.
Or if you prefer, you can also ride a buggy which can be more comfortable.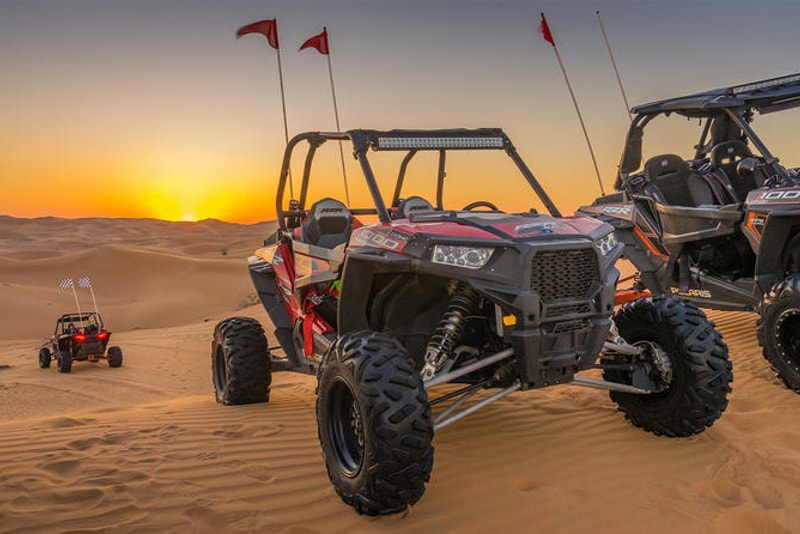 Both are a bit expensive but you can check on TourScanner for the best deals which usually include other activities to do in the desert.
11 – Get in a vintage Land Rover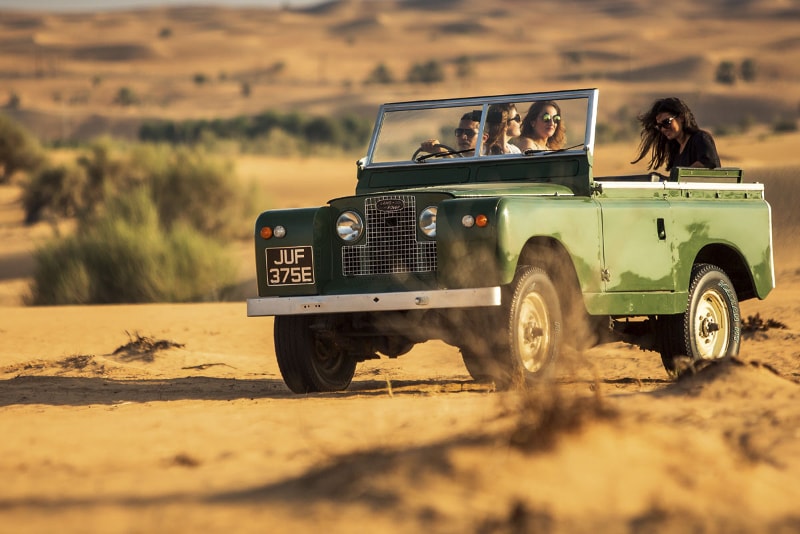 If you're looking for something even more luxurious, explore the desert safari with style on a vintage land rover. These type of tours tend to be expensive but worth your money as they include many other activities to maximise your desert safari experience.
12 – Discover Hatta Heritage Village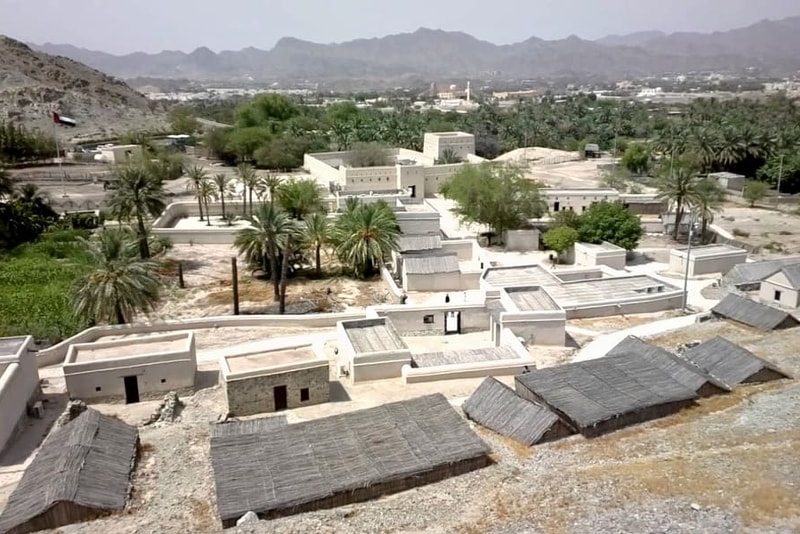 Explore the Hatta Heritage Village, a restored mountain village where mud and stone houses demonstrate life there centuries ago.  Combine your visit to this village with a 4×4 ride to maximise your experience, although most of the tours already have transport included.
13 – Encounter wildlife at Dubai Desert Conservation Reserve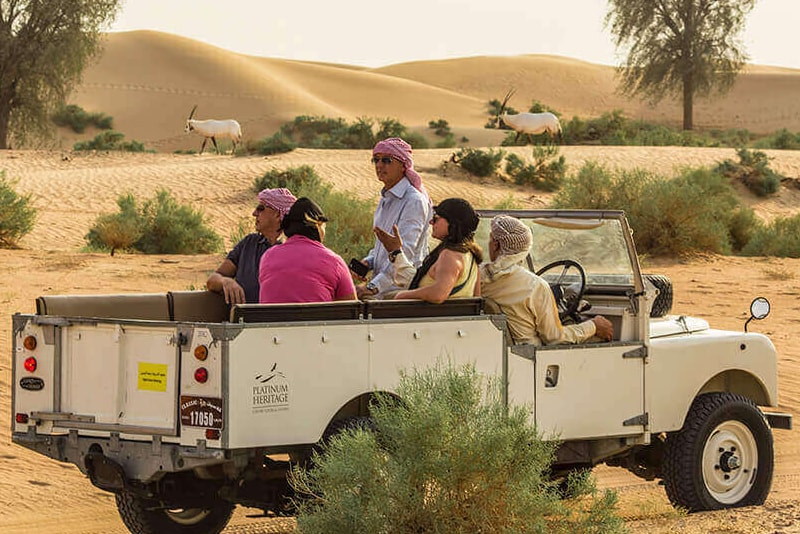 Board a range rover with a professional safari guide who will take you around the Dubai Desert Conservation Reserve. This way you will fully discover the pristine desert eco-system and wildlife which is the most carefully preserved area in the UAE.
Things to do at night and overnight (14 to 17)

14 – Spend a night at the camp in the desert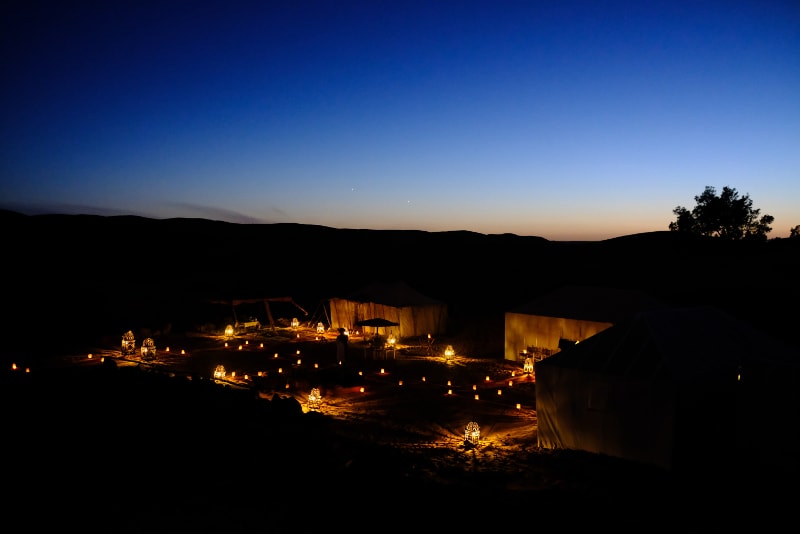 Spend the night at the desert to have an even more unique experience. You can sleep at the royal retreat in the Dubai desert and wind down after all the activities throughout the day. Check on TourScanner for the best deals to stay overnight as many can vary depending on how luxurious you want it to be.
15 – Taste local cuisine and enjoy a show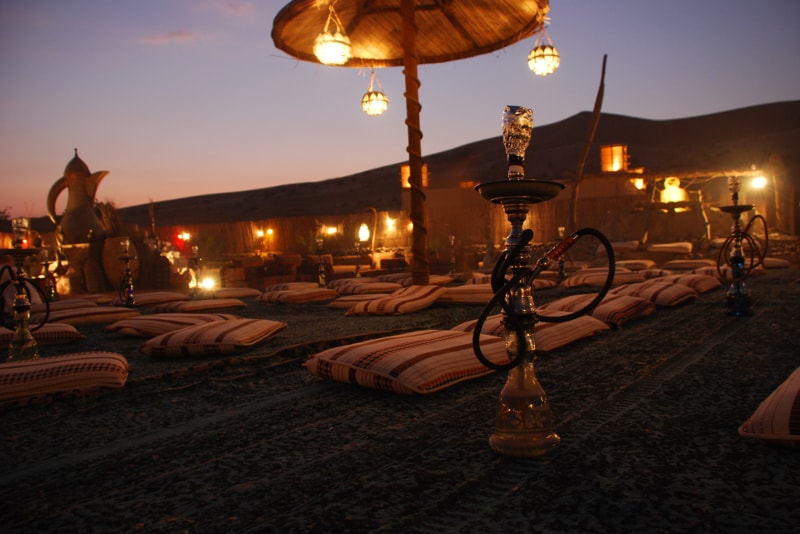 While spending the morning and evening at the desert safari can be tiring from all the adrenaline activities, you can wind down and enjoy some delicious traditional food and an entertainment show.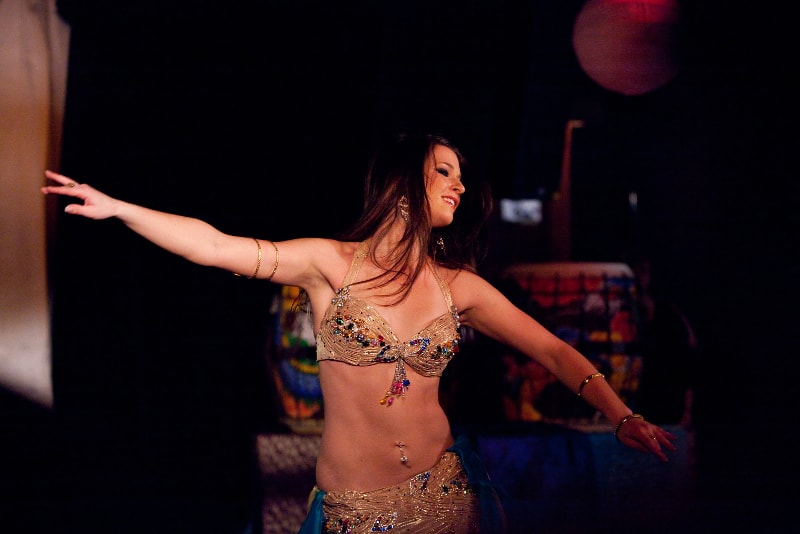 There is nothing better than trying the typical food from a different culture and getting to know more about the culture and traditions.
16 – Get mesmerised by stargazing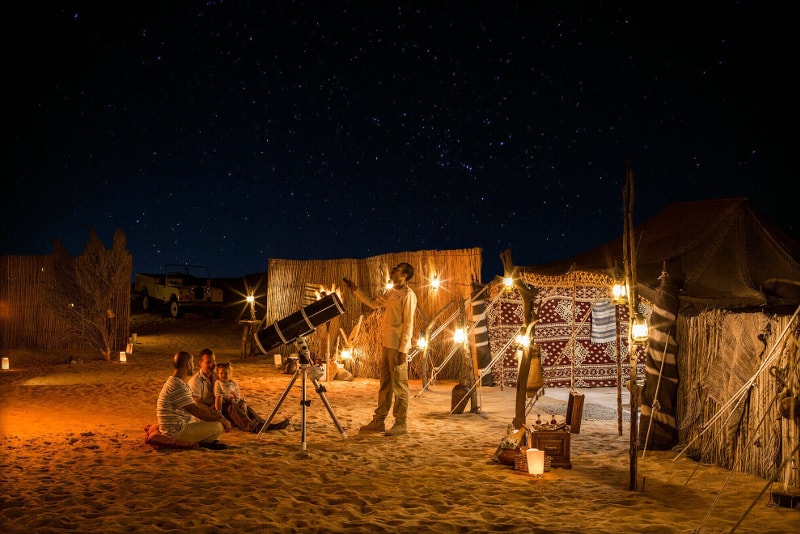 There is nothing more special than stargazing in the middle of the desert by night. It is one of the most beautiful experiences and the best way to relax after the heat and adrenaline from the activities.
If you'd like to maximise your experience in stargazing, an expert can give you an astronomy tour as you all take in the beautiful sky at night.
17 – Try a desert safari by night
Experience the desert by night on a 5-hour tour, as the sun sets you can board a private vintage Land Rover to spot the wildlife and beauty of the desert. A professional driver and guide will accompany you at all times to ensure you have a wonderful experience.
After the tour around the desert, it's highly recommended to stay overnight at the retreat and stargaze at night with an astronomer guide.
BONUS – Check combos and don't miss any good deals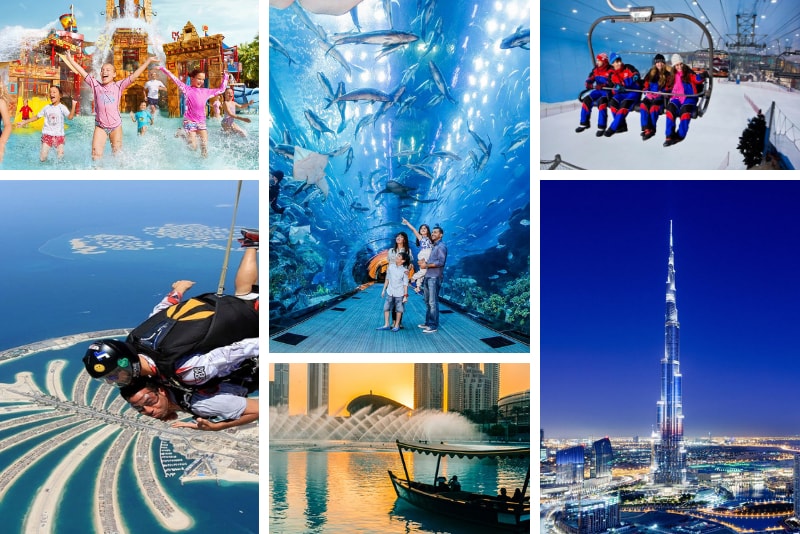 Take advantage of your time in Dubai and combine your desert safari Dubai tour with other attractions. For instance, there are combined tickets to do a tour of the city of Dubai, go to the top of the Burj Khalifa, enjoy a dhow dinner cruise or go to the Dubai aquarium. If you're short of time, a combo could be a great idea to take into consideration. Head over to TourScanner to compare the different combos.
Travel tips
The best time to visit desert safari in Dubai is between November and March. The temperatures can moderately rise up but during this period of time, it should be okay.
Dune bashing can be a rough ride. Pregnant women are not advised to do dune bashing. Also not suited for people with neck or back problems or those who suffer from nausea or vertigo.
Don't forget to wear a hat, sunglasses and sun cream to protect yourself from the sun – it's quite strong.
The temperature drops in the evenings at the desert so make sure to take warm clothes to put on later in the evening. Wear comfortable clothes and shoes – preferably sandals to take the sand off easily.
Listen to your guide before boarding a camel as it's not the same as doing so on a horse.
Don't forget to take your camera – there are a lot of wild deer and reptiles which you will surely want to capture with your camera.
We hope this comprehensive guide helps you plan your itinerary for your trip to Dubai!
For more inspiration about activities to do and places to see in Dubai, take a look at our most complete list of the top things to do in Dubai!
If you have any question, don't hesitate in commenting below.
Wishing you all a lot of fun in the desert! 🙂