La Perle by Dagrone tickets in Dubai guarantee a memorable experience of the city's first permanent show. It is a masterpiece of aerial and aquatic feats in the Al Habtoor City skyscraper resort.
This incredible spectacle includes impressive sets and technology as well as immersive performances.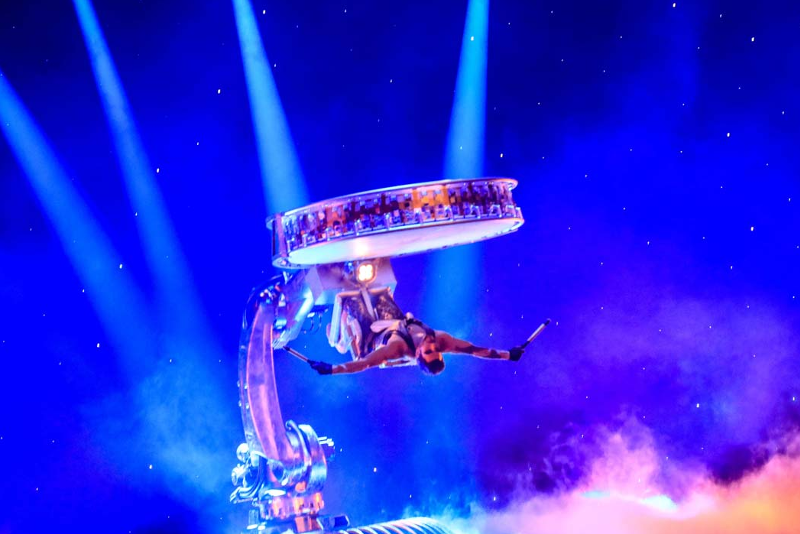 Book your La Perle tickets in advance to avoid missing out on this spectacular production, one of the must-see shows in Dubai.
What is La Perle about?
La Perle is a fairy tale, loosely based on the history of pearl divers in Dubai. Each character is based on traditions; for example, the King's domesticated lion is based on the Chinese lion dance. The King is a greedy pearl collector, while the Pearl Girl is courageous and looking for love.
Watch the storyline unfold with a whimsical set full of waterworks. Created by legendary director Franco Dragone, La Perle is a visual masterpiece and tells the tale of Dubai, its traditions and its future.
How much do La Perle tickets in Dubai cost?
The tickets for La Perle are sold on a tiered scheme:
Bronze (far left and right wings): US$70
Silver (back, right, or left, in front of the bronze seats): US$85
Gold (front of and to the sides of the stage): US$98
Platinum (front of the stage): US$125
VIP (at the front and in the best possible locations): US$220
You can choose from other packages including dinner at different locations with your ticket.
How is the seating map for La Perle in Dubai composed?
The seating map is composed in a classic horseshoe shape, with the closer seats lower down and the further seats higher up. A great deal of the performance is aimed toward the front of the stage, so it is better to try and get a seat along this line.
La Perle seating arrangement is not impeditive to your enjoyment, since much of the show is conducted in the air, with acrobatic feats that you will be able to see from anywhere. You will find that sitting further back can give you a better feel for the overall production.
Front row La Perle tickets, and those in the front sections, will get more of an interactive experience as you can see the action up close and might get wet from the waterworks.
What theater in Dubai is La Perle playing at and how do I get there?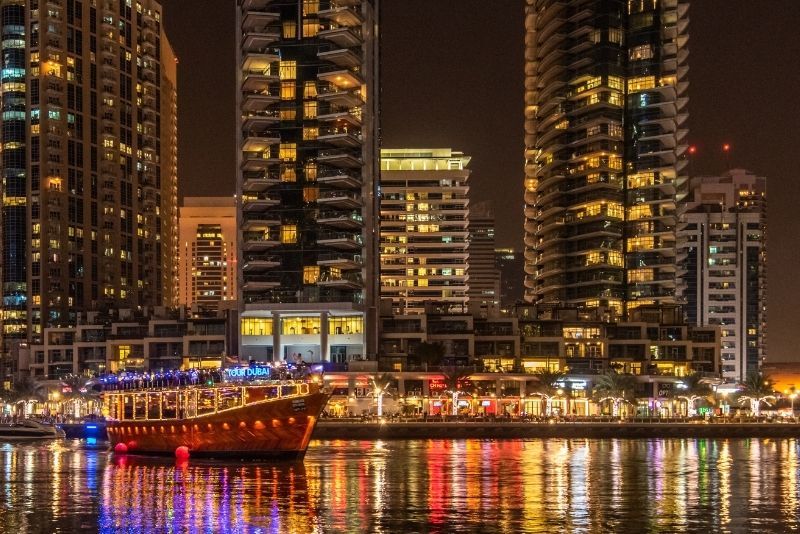 La Perle is permanently housed in the Atrium of the Al Habtoor city by the Dubai water canal.
Located in the heart of downtown Dubai you will have plenty of options to get home after the show, including two metro stations, for example The Business Bay metro station, that are around 5 minutes away on foot.
If you are taking a taxi you may find it easier to get dropped off around the corner to avoid queues. La Perle offers valet parking or you can park your car in the RTA parking right near the theatre under Sheikh Zayed Road.
What are La Perle performance schedules in Dubai?
La Perle plays at two different times from Tuesday to Saturday, at 6:30 PM and 9 PM. There are no shows on Sunday or Monday.
How long is La Perle?
La Perle lasts for 1.5 hours and is a non-stop performance that will leave you wanting more. There is no intermission to break up the magic, so you will remain immersed in the story until the end.
What is the recommended age limit for La Perle in Dubai?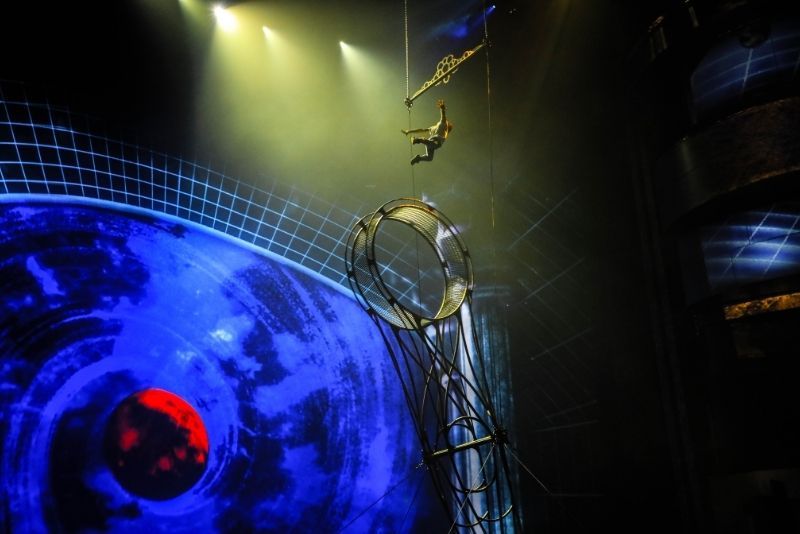 La Perle tickets are sought after by people of all ages and are suitable for young children over 2 years of age.
What is the dress code to see La Perle in Dubai?
La Perle tickets do not come with a strict dress code, though you must take into account the location in Dubai and dress with a certain amount of modesty and respect. The suggested dress code is to dress in a smart casual manner though some people prefer to dress up for the occasion.
What is the cancelation policy for La Perle?
You cannot get a refund for your La Perle tickets if you are trying to cancel them for personal reasons. If a show is canceled, you will be given a ticket to another show or a voucher for another time if that is preferable.
What other shows can be seen in Dubai?
Travel tips
If you are seated in the front few rows, make sure you are dressed in clothes that you don't mind getting wet.
You are allowed to take photographs and videos during the show without a flash.
If you are taking a taxi after the show, don't wait outside the entrance to the theatre. If you go a little further down to St Regis or the Westin, you will have less of a wait and find it easier to secure your taxi.
Do not wear a hat as you will block the view of the people behind you.