Thoiry ZooSafari makes a great day out from Paris for all the family. Inside the park, you'll go on a game drive and encounter elephants and lions roaming free – just like on the African plains.
Meanwhile, in the wooden ark, you'll come face to face with moon jellyfish and terrifying tarantulas. There's also a castle and botanical garden to explore, which are included in your Thoiry ZooSafari tickets.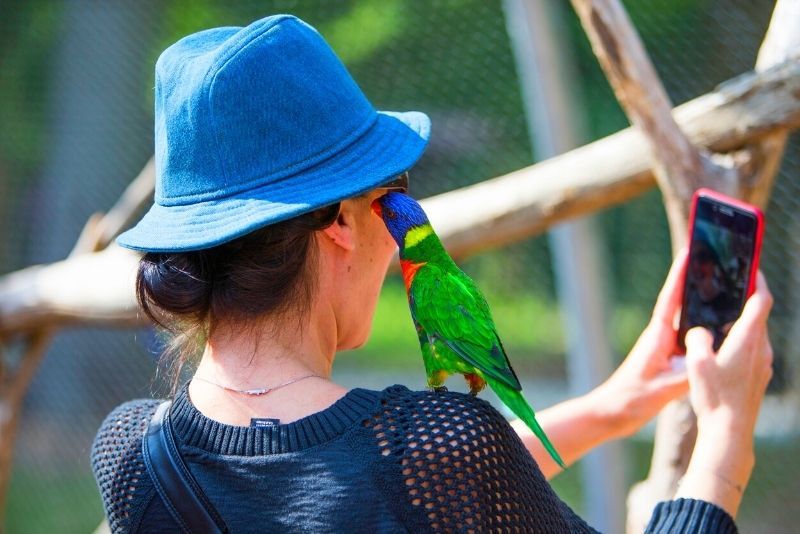 How much do Thoiry ZooSafari tickets cost?
The Thoiry ZooSafari tickets price is valid for the whole day, giving you a great return on your investment.
Day entry tickets
Adult: €31
Child (3 – 11 years): €24
Child (under 3 years): Free
Persons with disabilities: €16 (adult), €13 (child)
This Thoiry ZooSafari entrance fee includes access to the zoo and safari park, as well as the castle and gardens.
Optional activities
Additional paid activities are available on site. It's best to book the bush truck tour in advance as places fill up fast.
Guided bush truck tour: €10 per person
Zipline flight: €10 per person
Who is eligible for discounts?
Persons with disabilities are entitled to a discount of up to €15 off the standard Thoiry ZooSafari rate.
Qualifying visitors will be asked to present some official ID at the ticket office on arrival so remember to take this with you.
Should you book Thoiry ZooSafari tickets in advance?
If you want to secure entry on a particular date, it's advisable to purchase your Thoiry ZooSafari tickets ahead of your visit. It's a popular place after all, as many of the other Paris theme parks!
Planning ahead also means you can pick your preferred day and scout around for the best online prices.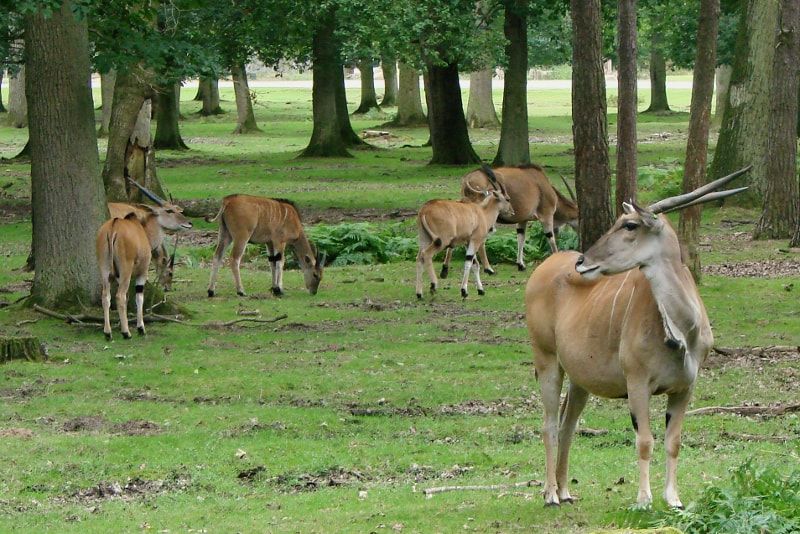 What will you see inside Thoiry ZooSafari?
Safari park
The main attraction at Thoiry ZooSafari is the wildlife park, which is home to over 800 animals. Visitors with vehicles can drive through the park, just like on a real safari! You'll follow the tracks, checking out everything from bison to giraffe along the way.
Activities
If you don't have a car, you can take a guided bush truck tour around the safari park. Meanwhile, brave explorers can fly over the lion enclosure on a zipline if they dare.
Zoo
Back at the zoo, there are further animal enclosures to visit, with snow leopards and tigers stealing the show. Hold your nerve in the lion tunnel, where close encounters can be enjoyed on foot!
Swing by the ark to check out the mini beasts and walk alongside colorful parrots in the Australian Aviary.
Castle and gardens
Included in your Thoiry ZooSafari ticket price is a visit to the 16th-century castle and gardens. You can explore some of the rooms and learn about the famous residents.
The gardens are spectacular too, with an elegant blend of styles that have evolved through the centuries. Take time to discover the fragrant woodlands and topiary avenues before you leave.
How to get to Thoiry ZooSafari?
Thoiry ZooSafari is just 45 minutes east of Paris and is best reached by car.
Drive along the A13 motorway from the city center, then take the A12, and the N12, towards Dreux. Come off at the Thoiry exit and follow the D76 and D11 to the park.
Free parking is available at the estate entrance.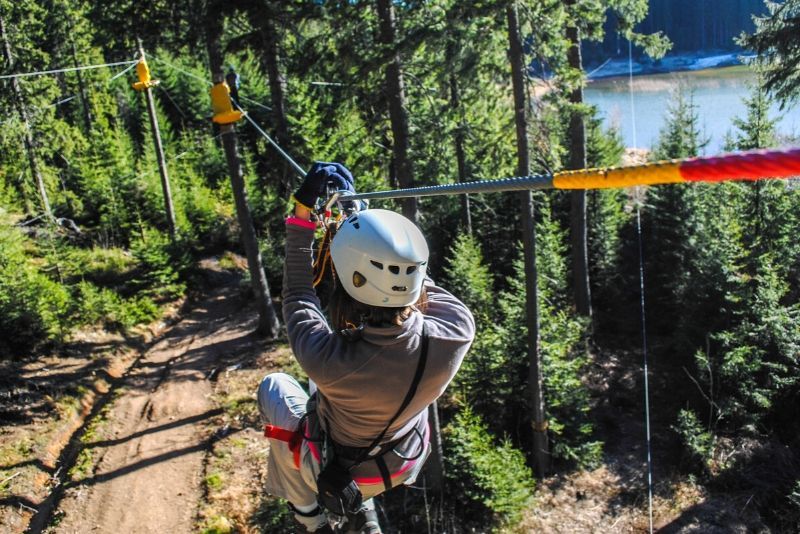 When is the best time to visit Thoiry ZooSafari?
Opening times vary throughout the year, but in summer the park can be accessed between 10 AM and 6:30 PM.
Weekends tend to be busier than weekdays, so time your Thoiry ZooSafari visit accordingly if you want to miss the crowds. Come in the morning so you can enjoy a full day out.
Which other theme parks can be visited in Paris?
Travel tips
Buy your Thoiry ZooSafari tickets online ahead of your visit. This way you can compare the deals and bag the best prices.
There are no lockers at the park so only take what you can carry.
Zipline participants must be at least 8 years old and 1.2 meters in height.
To make the most of all the attractions, plan to spend a full day out at Thoiry ZooSafari.
You can purchase refreshments at the café or bring a picnic to enjoy in the outdoor seating areas.