Travelers come from far and wide to experience all that Paris has to offer. They take in the monuments and attractions, learn about French and Parisian history in the museums, wine and dine their way through the city and pass time at the city's countless theaters.
Crazy Horse is one of the popular theaters to visit. The club has been in operation since 1951 and sits in former wine cellars in the heart of the city. The theater hosts a variety of shows, but it is most commonly known for its cabaret performances. It is a great stop to add on your next trip to Paris!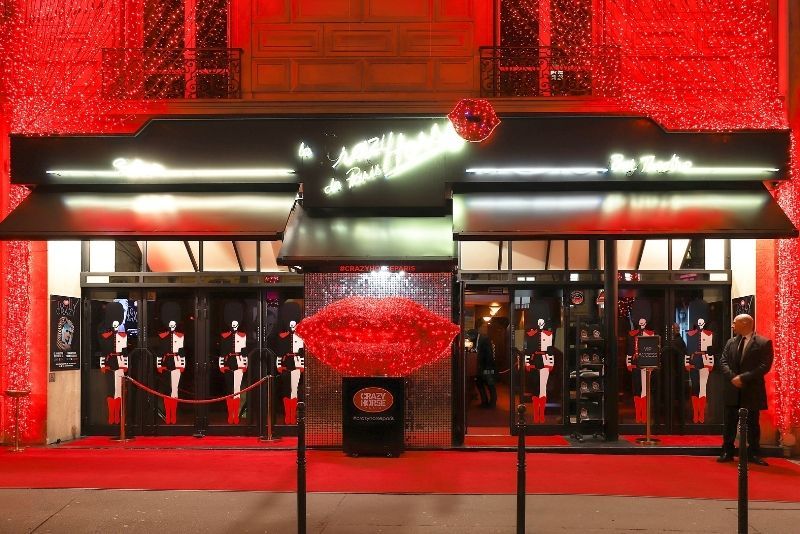 What is Crazy Horse about?
The dancers at Crazy Horse have bewildered audiences for over 70 years with their 90-minute performances.
The cabaret performances at Crazy Horse routinely rotate and change. Each show follows a unique storyline and boasts one-of-a-kind music and dance routines. The theater is known for its variety of turns between each nude show.
Even if you have been to Crazy Horse before, it is highly unlikely that you would see the same show.
How much do Crazy Horse tickets cost?
Crazy Horse tickets vary in price depending on what the package includes. You can expect to pay anywhere from €18 to €499.
If you just need private transportation to and from the show, you will only have to pay €18. This option does not include your ticket to the show itself.
You can book regular tickets for anywhere from €90 to €110. Some of the packages at this price point also include drinks or champagne upon arrival.
Many operators also offer premium packages that you can purchase to make your experience even better! The premium experience costs €170.
You can also purchase a combo package that includes both dinner and the show for anywhere from €185 to €499. Lastly, you can buy upgraded experiences that allow you to meet one of the dancers backstage for €275.
When is the best time to see Crazy Horse?
The theater offers multiple performances each day, so you can't go wrong with any of them! The best time to see the show is whenever you have free time in your schedule.
Are there any Crazy Horse combined tickets available?
Many operators offer a variety of combination experiences for Crazy Horse shows. The cheapest option is to just purchase a normal ticket without any additional elements. You can also purchase a combo ticket that includes complimentary drinks or champagne upon arrival.
The premium package is the next combo ticket and provides you with VIP seats, drinks during the show and caviar. You can also purchase a combo dinner and Crazy Horse show ticket. This package includes dinner at a nearby restaurant before making your way to the theater to catch the performance.
You can also purchase a combo backstage ticket that allows you to enter the show and meet the dancers backstage afterward. Finally, you can book a combo ticket that provides you with dinner at the Eiffel Tower before heading to the Crazy Horse show.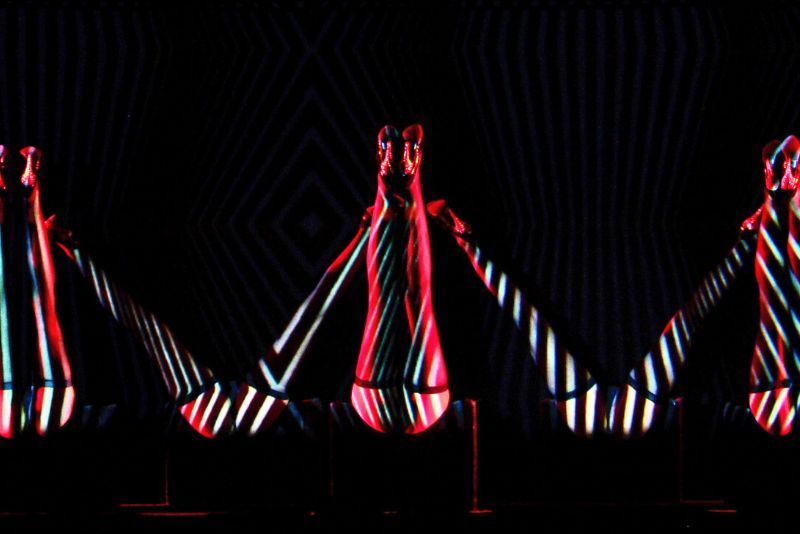 How to get Crazy Horse?
The show always takes place at Le Crazy Horse on Avenue George V in the 8th arrondissement of Paris. The theater sits just a short walk away from the Eiffel Tower, Modern Art Museum and the Seine River.
This area is usually busy and bustling with tourists and locals alike. We recommend walking to the theater if your accommodation is nearby.
You can also book a private transfer through a third party for just €18. The driver will pick you up at your Paris lodging, take you to the show and drop you off once it finishes. A private transfer is the simplest way to travel to the show and removes your travel planning stress.
If you want to travel to the theater via public transportation, the Alma-Marceau subway station and bus stop sit just steps away. Take the Paris Metro Line 9, bus 63 or bus 92 to reach the theater.
If none of these options work for you, you can always book a taxi.
What time does Crazy Horse start?
Crazy Horse runs multiple shows each day. You can catch the show at either 8 PM or 10:30 PM every day except for Fridays. The show runs at 7:00 PM, 9:30 PM or 11:59 PM every Friday.
You should arrive early to find your seat and order drinks before the show starts. Each performance lasts for 90 minutes.
What is the dress code to see Crazy Horse?
Viewers must wear elegant attire to the Crazy Horse show. We recommend wearing a jacket and tie, though it is not required. You must not wear shorts, jeans, tennis shoes or sportswear to the theater.
What is the cancellation policy for Crazy Horse?
Each Crazy Horse package has a unique cancellation policy. Some operators offer free cancellation within 24 or 48 hours of the show for a full refund. Other operators do not allow cancellations for any reason.
You should read the policy before booking and confirm with the operator if you have any questions.
Travel tips
Follow the dress code or else you can't attend the show.
Book your tickets ahead of time. The shows sell out quickly, particularly on the weekends!
Coordinate your travel ahead of time to avoid confusion before or after the show.