If you're planning a trip to Rome, you will have undoubtedly heard of the Rome Pass. The pass is famed as a way to see the city for less. Entrance fees to the countless fascinating sites of Rome can add up and create an expensive trip, and the Rome Pass aims to combat that.
If you'd rather have more money to spend on Roman pizza and tiramisu, read this comprehensive guide. You'll find out how it works, what's included, the price and an answer to the big question — is it worth it?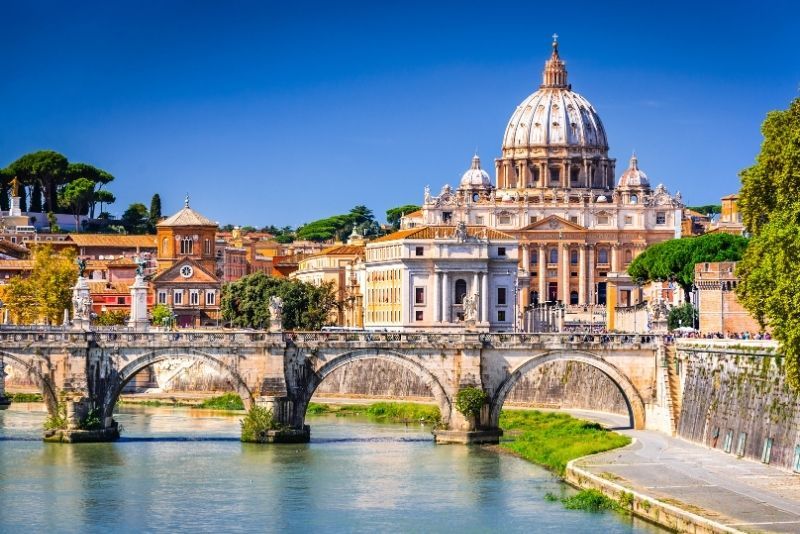 Here's everything you need to about Rome Pass, your key to the best sightseeing tours in Rome.
What's the Rome Pass & what's included?
The Rome Pass allows users to save money when touring the numerous historic landmarks across the city. There are two passes available for purchase, which depend on the length of time you want to explore the city for.
The only difference between a 48-hour pass and a 72-hour pass is the number of sites you can visit for free. With the 48-hour Rome Pass, you'll gain free access to one site of your choice, whereas, with a 72-hour pass, you'll be able to visit two archaeological sites, noteworthy attractions and museums in Rome for free.
You'll qualify for a reduced rate of up to 50% at all other payable sites around Rome, which makes the Rome Pass great value if you're intending on exploring many ruins and historic buildings.
Public transport is also free for all holders of the Rome Pass for the duration of the ticket. You can use any mode of public transport inside the city center (zone A), including buses and the metro, by flashing your pass.
Most of the popular tourist attractions are covered by the pass, including the Colosseum & Roman Forum and Ostia Antica.
Another archaeological site that accepts the Rome Pass is Circo Massimo which is the largest Roman circus ever built. The Forum of Augustus, Villa Torlonia and Castel Sant'Angelo are also included.
If you're interested in the talented artworks of Rome, you can visit many of its galleries with the pass. These include Galleria Borghese, the National Gallery of Modern Art, the National Academy of San Luca and Galleria Spada.
Over 45 museums, landmarks and archaeological sites support the pass. However, it does not include admission to the Sistine Chapel or Vatican Museums. The dome of St. Stephen's Cathedral is also not included in the Rome Pass. These sites are all located within Vatican City.
Skip-the-line access has been suspended, so you will need to join the queue when you reach any sites you wish to visit. Therefore, it's advisable to reserve a time slot at attractions where this is possible.
How does the Rome Pass work? How to use it?
The Rome Pass is valid for either 48 or 72 hours after its first use. While you will have to reserve an entrance ticket to some locations, for others you will not. The Rome Pass website lists whether a booking is required before you visit.
You should carry a form of ID alongside your Rome Pass, as you may need to show it at various attractions or on public transport.
When visiting any site, you'll simply need to present your pass to qualify for free entrance or a reduced entry fee.
How much does a Rome Pass cost?
There are two different passes that you can purchase depending on the length of your stay.
48-hour Rome Pass: €32
72-hour Rome Pass: €52
There are no reduced rates for children, persons with disabilities or young adults. This is simply because the pass would be redundant. Children under the age of 18 and persons with disabilities can enter all museums, basilicas, galleries and archaeological areas free of charge.
Children under 10 years old can also use public transport for free. Adults aged 18 to 25 benefit from a reduced entry fee to all sites which is just €2.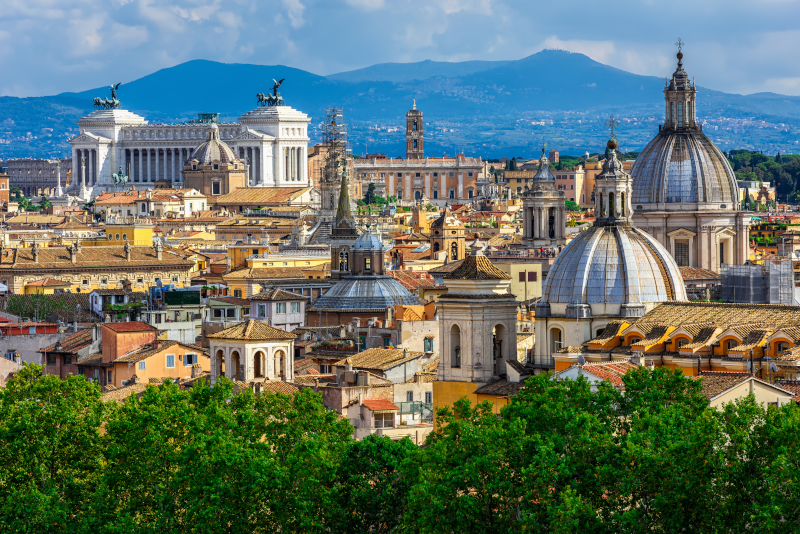 Is Rome Pass worth getting?
After all of that, is a Rome Pass worth it? It's a resounding yes for almost everyone, as the pass is a fantastic way to see more of the city for less money.
Most people use their free entrance to visit the Colosseum or Galleria Borghese. If you purchase a 72-hour pass, you'll be able to access both sites for free. The Colosseum costs €16 to enter and, for Galleria Borghese, the cost is €13.
Free entry to both of these sites covers over half of the cost of a three-day Rome Pass and there are plenty more attractions included in the pass.
On top of that, you'll be able to take advantage of all public transport in the city, which, while affordable, can add up.
Entrance to some attractions is free, but those that are payable usually cost between €10 and €20. It may be worth creating a list of the locations you wish to see and totaling the amount of the tickets without a Rome Pass.
This will allow you to see how much money you'll save with the pass and whether it's the right choice for you.
If you're considering purchasing a pass simply to avoid queueing, you might wish to reconsider. This is because skip-the-line access has been suspended. However, you can pre-book a timeslot for many of the museums and ruins to avoid the crowds.
It also may not be worth getting a pass if your visit to Rome will revolve around seeing Vatican City sites, as these aren't included.
All in all, the Rome Pass is excellent value for money for anyone who is interested in the history of the Eternal City.
What attractions and museums are included in the Rome Pass?
Here are all of the Rome Pass attractions you can visit:
Accademia Nazionale di San Luca
Circo Massimo
Circo Maximo experience
The Palatine
Imperial Fora
Galleria d'Arte Moderna di Roma Capitale
Galleria Nazionale d'Arte Antica in Palazzo Barberini
Galleria Nazionale d'Arte Antica in Palazzo Corsini
Galleria Nazionale d'Arte Moderna e Contemporanea
Galleria Spada
Mausoleo di Augusto
MAXXI - Museo nazionale delle arti del XXI secolo
Mercati di Traiano - Museo dei Fori Imperiali
Musei di Villa Torlonia
Museo Carlo Bilotti Aranciera di Villa Borghese
Museo Civico di Zoologia
Museo dell'Ara Pacis
Museo della Repubblica Romana e della memoria garibaldina
Museo delle Mura
Museo di Casal de' Pazzi
Museo di Roma
Museo di Roma in Trastevere
Museo di Scultura Antica Giovanni Barracco
Museo Napoleonico
Museo Nazionale degli Strumenti Musicali
Museo Nazionale Romano
Museo Pietro Canonica a Villa Borghese
Museum of Civilisations
Palazzo Valentini
Parco archeologico del Colosseo
Parco Archeologico dell'Appia Antica
Parco Archeologico di Ostia Antica
Villa di Massenzio e Mausoleo di Romolo