Rome may be a cosmopolitan city, but there are still plenty of outdoor activities to enjoy. Whether you want to explore the area from the air by helicopter or try your hand at horseback riding, there is something for everyone in the Eternal City.
There are plenty of green spaces, lakes and national parks around the city where active travelers can enjoy themselves. Alternatively, visitors can try new fun ways of getting around such as Segways or e-bikes.
E-bike tours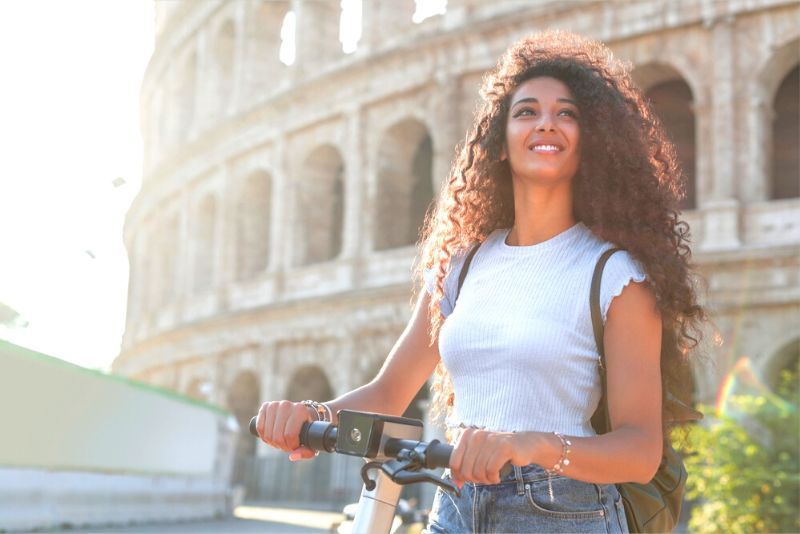 E-bike tours in Rome are growing increasingly popular. An e-bike is a bicycle with an electric motor that helps you pedal. This is a convenient and eco-friendly way to see Rome if you're not up for walking or biking long distances.
On an e-bike tour, visitors of Rome can cover a lot of ground without getting tired while still enjoying the great outdoors. There are many tours to choose from, whether you want to explore the city's main highlights, ride along the Appian Way or discover Rome's world-renowned food scene.
Hop-on hop-off boat cruise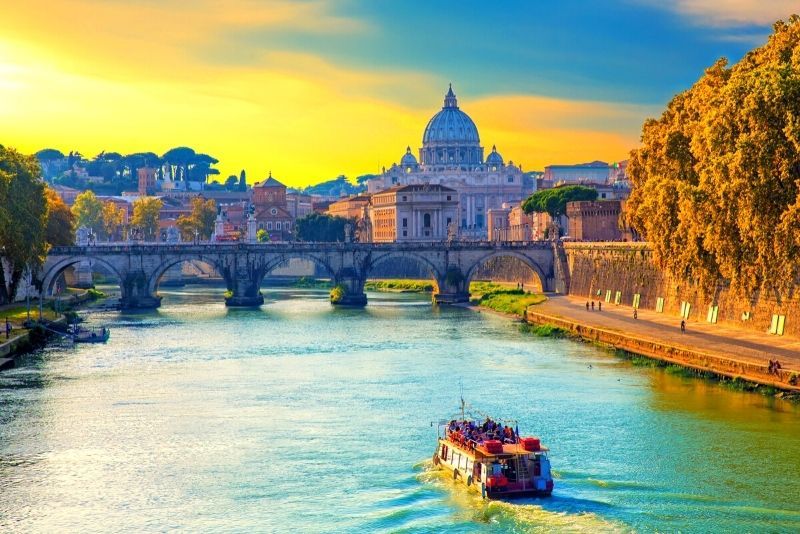 Drift along the Tiber River on a hop-on hop-off boat cruise. This is a great way to see Rome's landmarks from a different perspective and get some fresh air at the same time.
The boat makes several stops along the way, so you can hop on and off as you please. If you prefer, you can stay on board and relax as you listen to your guide's commentary about the landmarks you are sailing past.
Tiber dinner cruise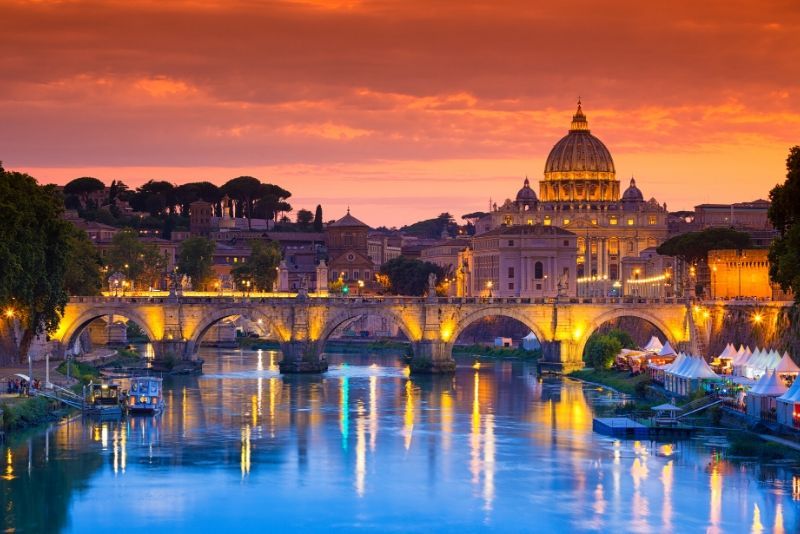 For a memorable outdoor experience in Rome, book a spot on a Tiber dinner cruise. As you sail down the river, you'll be treated to delicious appetizers and excellent views of the city.
You will glide under the 15th-century Ponte Sisto bridge and past St. Peter's Basilica, the Vatican and Castel Sant'Angelo. Furthermore, you can see the Pantheon illuminated at night and enjoy a spectacular view of Piazza del Popolo.
Kayaking at Castel Gandolfo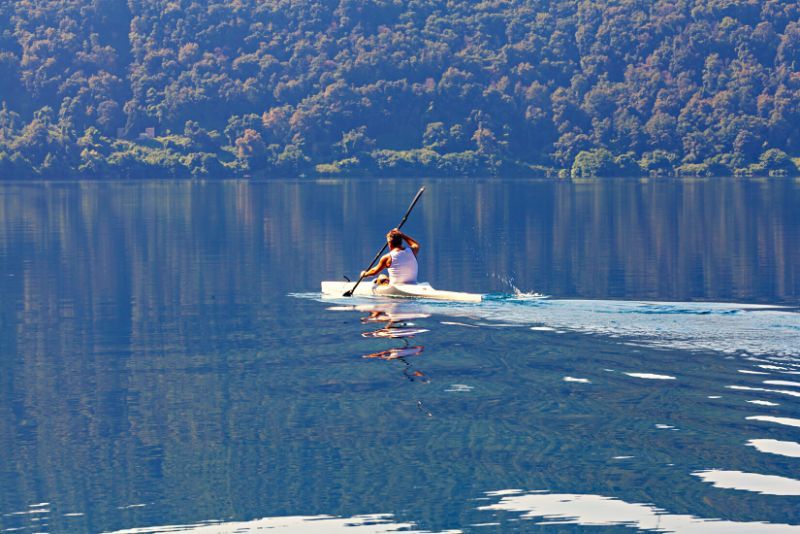 Travel 40 minutes outside of Rome and discover the historic village of Castel Gandolfo, which overlooks the Alban Hills and Lake Albano. Until recently, Castel Gandolfo was the summer residence of the Pope and is a popular spot for outdoor activities such as kayaking.
From here, visitors can take a single or double kayak out to the lake and enjoy a guided tour. As you paddle along, your guide will point out and explain historical highlights and places of interest. Of course, there will also be a stop to cool off with a refreshing dip in the water.
Horseback riding
A horse ride through the Roman countryside is one of the top adrenaline activities to enjoy in Rome. You'll trot through nature reserves, ancient ruins and vineyards, enjoying views of the city in the distance.
You don't need to be an experienced rider to enjoy horseback riding in Rome. There are plenty of options for beginner-friendly rides, and expert guides will be on hand to help you every step of the way.
You'll also have a quick lesson and safety briefing before you head out to ensure that you feel comfortable and confident.
Helicopter flight over Rome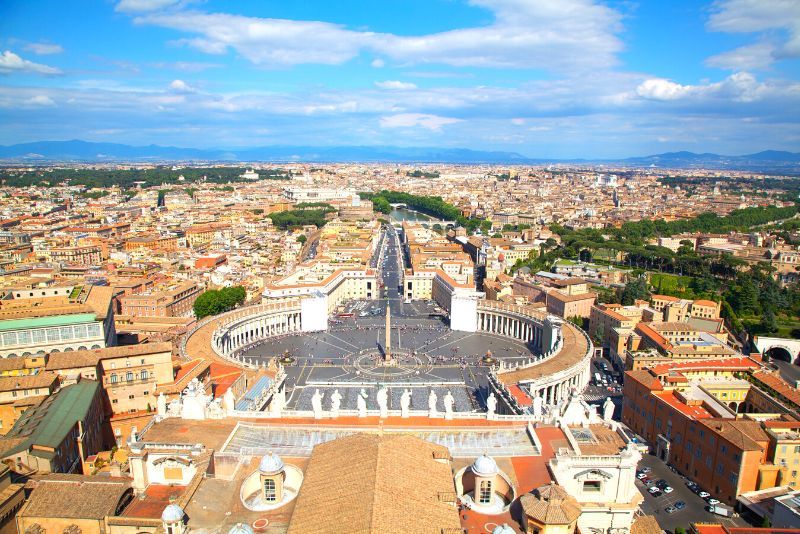 For a bird's-eye view of Rome, take a helicopter flight over the city. You will see all of Rome's major landmarks from above as you soar through the sky, including the Colosseum & Roman Forum and the Vatican Gardens. This is a once-in-a-lifetime experience that is perfect for anyone seeking adrenaline-pumping activities in the Italian capital.
During your 30-minute flight, you will be able to soak up the aerial views and take plenty of photos to ensure that your memories last forever. Your captain will also provide commentary as you fly over the city's most iconic sights.