There is so much to do in Rome, but a day trip or guided tour is a chance to see even more of Italy beyond the Eternal City. Rome is centrally located within Italy, so there are many historical sites and scenic towns within easy reach of the capital.
Whether you want to explore ancient ruins or head to the beach, you're bound to find an excursion from Rome to suit your interests. Discover fascinating landscapes like Tuscany or the Amalfi Coast, or dive into the history of Pompeii and Florence.
Pompeii and the Amalfi Coast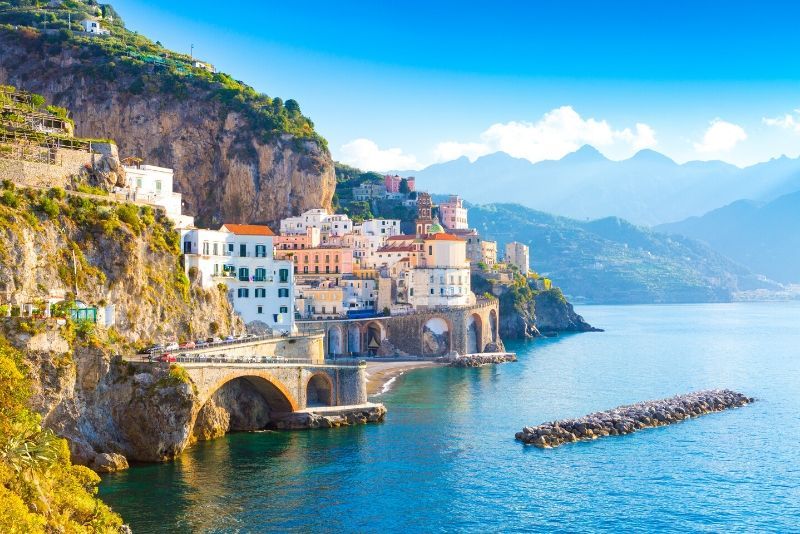 One of the most popular day trips from Rome is to the ancient city of Pompeii. Located in the shadow of Mount Vesuvius, this UNESCO World Heritage site was once a wealthy town until a volcanic eruption froze it in time.
Visitors can explore the well-preserved ruins of homes, temples and public baths, getting a rare insight into daily life in Roman times.
You can combine a visit to Pompeii and the Amalfi Coast, where pretty towns such as Positano, Ravello and Amalfi await you. You will drive along the scenic coast and take in the stunning views. Most tours include a stop in Positano to explore the town and enjoy some free time for lunch.
Pompeii and Mount Vesuvius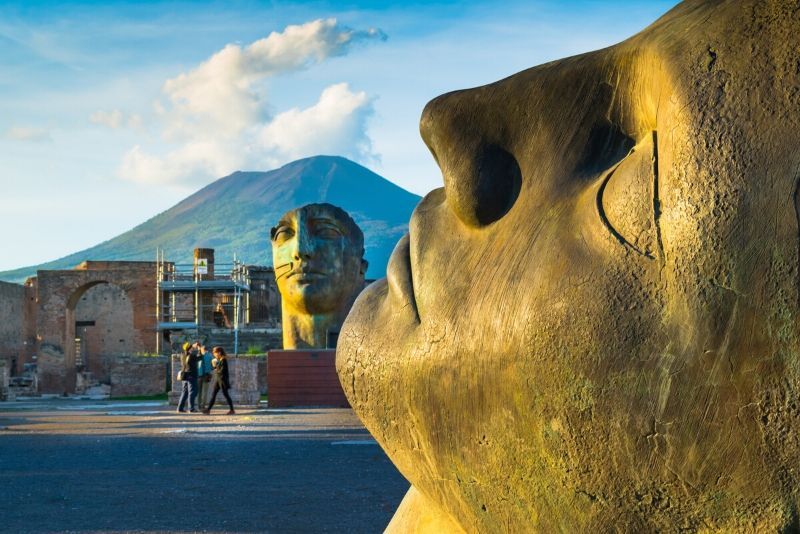 If you want to spend more time in the Pompeii area, you can join a tour from Rome that includes a climb to the top of Mount Vesuvius. As well as seeing the ruins of Pompeii and Mount Vesuvius, you will also get to walk around the crater of the volcano, enjoying amazing views along the way.
Mount Vesuvius is the only active volcano in mainland Europe, so this excursion offers a unique experience you won't find anywhere else.
Tuscany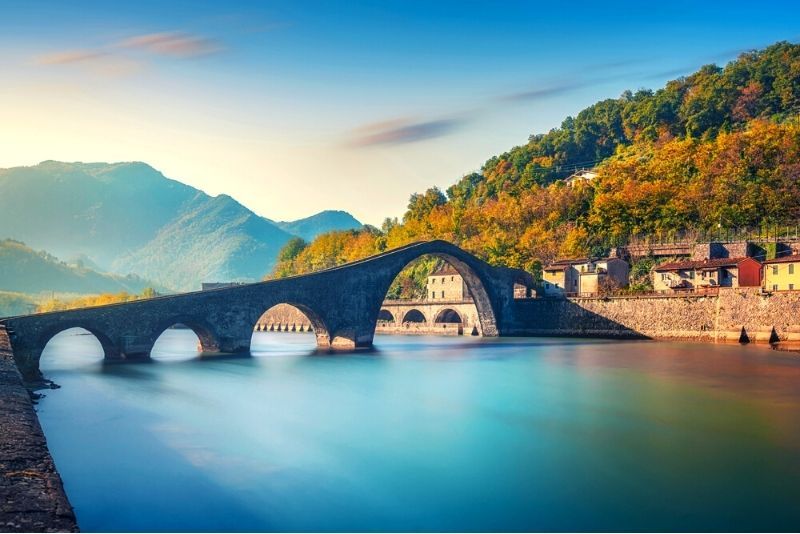 The picturesque region of Tuscany is a must-visit on any trip to Italy. Just a few hours from Rome, you can explore the rolling hills, vineyards and medieval villages of this unforgettable landscape.
Tuscany is home to many excellent wineries where you can enjoy a wine tasting and learn about the production process. The region is also famous for its artisan goods, such as olive oil, leather and ceramics.
Ostia Antica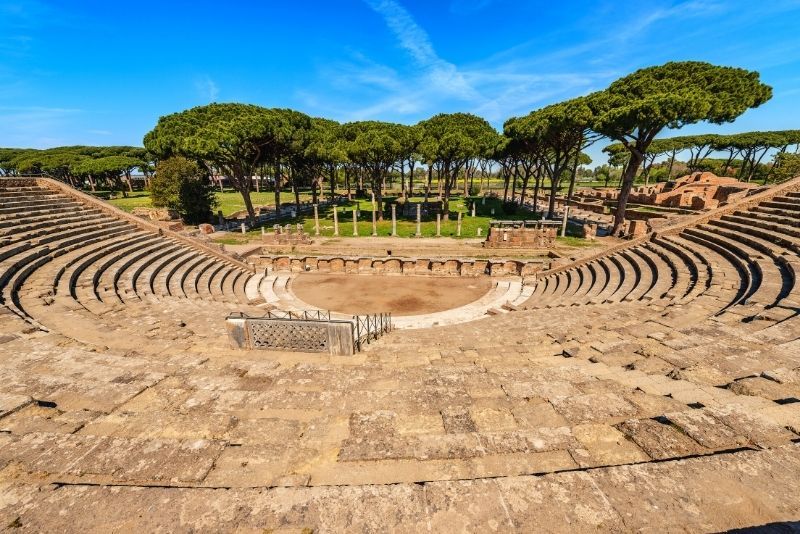 If you would prefer to stay closer to the city, a trip to Ostia Antica is a great option. This archaeological site is just a short drive from the center of Rome and makes for a fascinating day trip.
Ostia was a port city in ancient Rome and a thriving hub of trade and commerce. Today, you can still see many well-preserved ruins, including homes, baths, temples and a theater. In fact, it's sometimes nicknamed "the better Pompeii" because it is in such good condition.
Castel Gandolfo and Lake Albano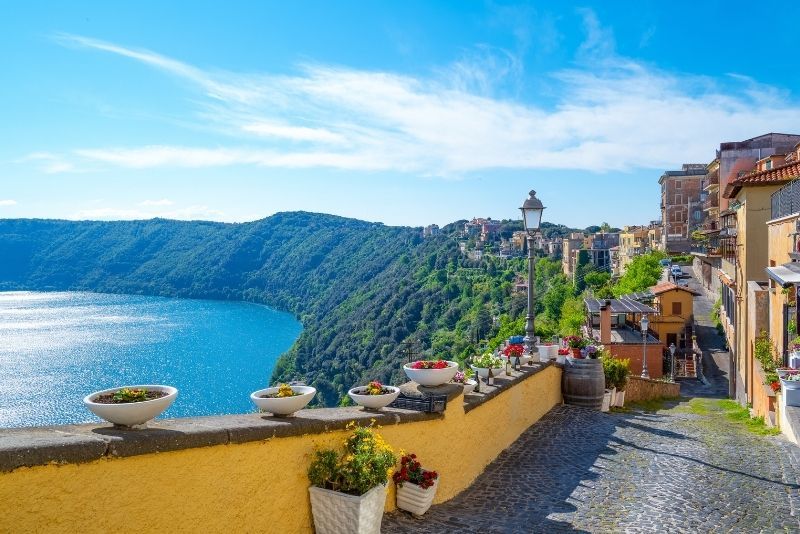 For a taste of the Italian countryside away from the busy streets of Rome, head on an excursion to Castel Gandolfo and Lake Albano.
The town of Castel Gandolfo is well known for its stunning views of Lake Albano and the Alban Hills. It is also home to the Apostolic Palace, which used to serve as the summer residence of the Pope. Today, you can take a guided tour of the palace and its beautiful gardens.
On Lake Albano, you can go kayaking, enjoy a peaceful boat ride or go for a swim in the clear waters. This is the perfect opportunity to relax and soak up the Italian sun on your tour, away from the hustle and bustle of Rome.
Villa d'Este and Hadrian's Villa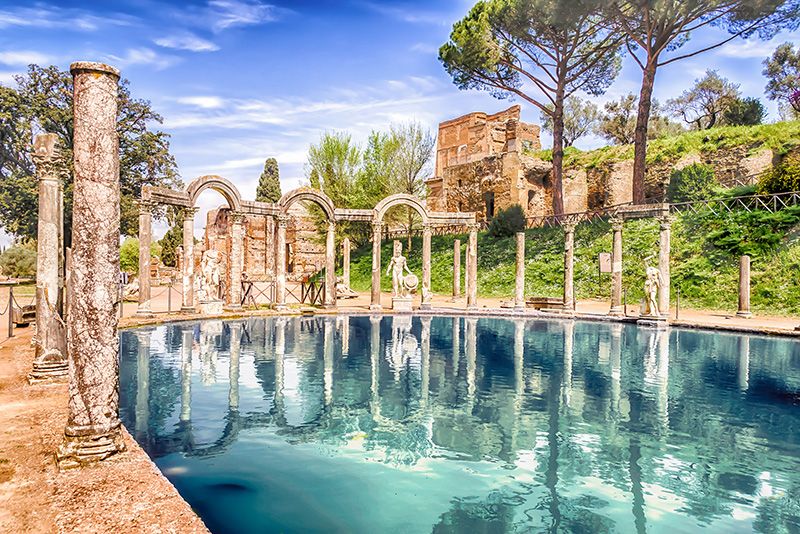 Discover two of the most important cultural heritage sites in Italy on a day trip to Villa d'Este and Hadrian's Villa.
Villa d'Este was once a summer retreat for the noble Este family. Today, it's a UNESCO World Heritage site and one of the most important examples of Renaissance garden design. The villa is famous for its many fountains, which use water from an aqueduct built by the ancient Romans.
Hadrian's Villa is another UNESCO World Heritage site and one of the largest archaeological locations in the world. It was the summer residence of Roman Emperor Hadrian and is full of well-preserved ruins, including homes, baths, temples and gardens.
These two sites offer a fascinating glimpse into the lives of the rich and powerful in ancient Rome.
Assisi and Orvieto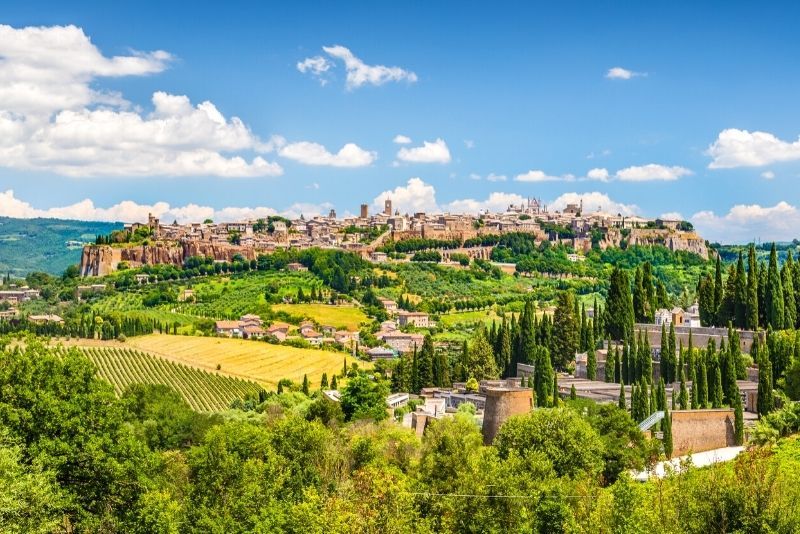 The medieval towns of Assisi and Orvieto are charming settlements tucked away in the Tuscan Hills.
The town of Assisi is best known as the hometown of Saint Francis, the founder of the Franciscan Order. The town is full of medieval architecture and religious sites, such as the Basilica of Saint Francis, which houses the saint's tomb. You can also visit his birthplace and childhood home.
Orvieto village is a beautiful hill town overlooking a valley of vineyards and olive groves. The town is home to a magnificent Gothic cathedral with striking mosaics and artworks. You can also sample Orvieto wine and learn about the long history of winemaking in the region.
Florence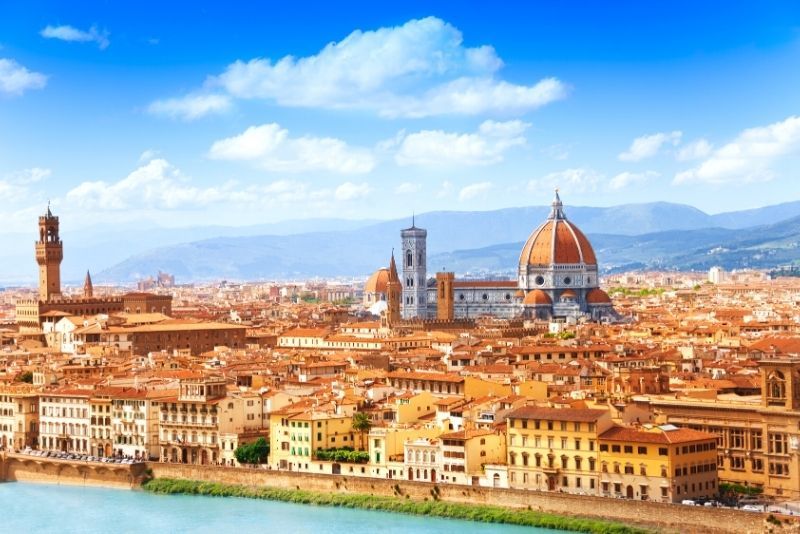 A Florence day trip from Rome will allow you to experience the best of Italian art and culture. Florence is located around 270 kilometers away from Rome, but thanks to the high-speed Italian train network, it's possible to get there in under 1.5 hours.
Florence is home to some of the most famous Renaissance artworks in the world, such as Michelangelo's statue of "David." It is also renowned for its fine leather goods, food and wine.
No tour of Florence would be complete without a visit to the Duomo, the city's magnificent cathedral. You can also explore the Uffizi Gallery, one of the largest and most important art museums in the world.
Ponza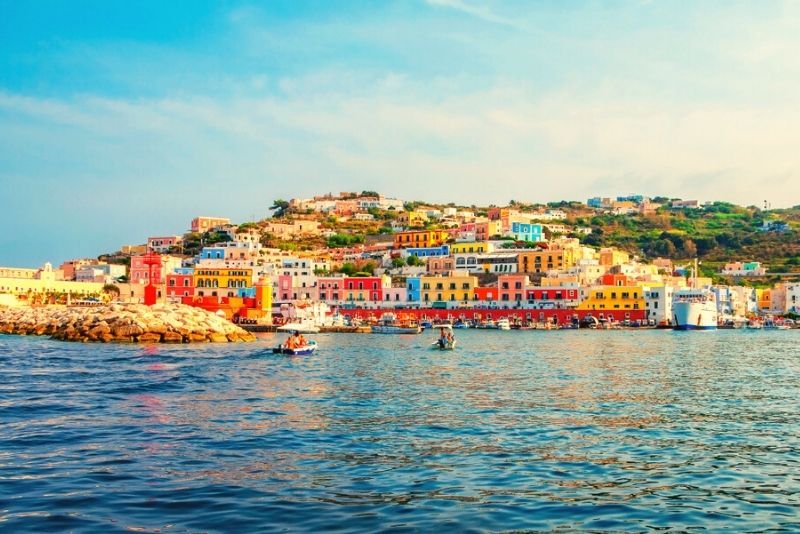 The largest island in the Pontine Islands, Ponza island, boasts clear blue waters and sandy beaches, making it the perfect spot for a relaxing day of swimming and sunbathing.
The island is also home to a number of small villages, which are worth exploring. You can also discover many Greek, Phoenician and Roman ruins dotted around the island.
On a Ponza island excursion, you will also go on a boat tour to see the island's natural caves and grottoes. There will also be plenty of opportunities for swimming and snorkeling. During the tour, your guide will teach you all about the island's history, including its connection to the Greek poet Homer.