Explore rolling hills and enchanting towns on a day trip to Tuscany from Florence, and discover some of the most popular places to visit in Italy.
Tuscany is famous for its wine production and the seemingly endless vineyards which stretch out over the Chianti Hills — just a short journey south of Florence.
The green idyllic region is known for Medieval cities, such as Siena and Pisa, classic sprawling villas and the pyramidical cypress trees which dot the landscape.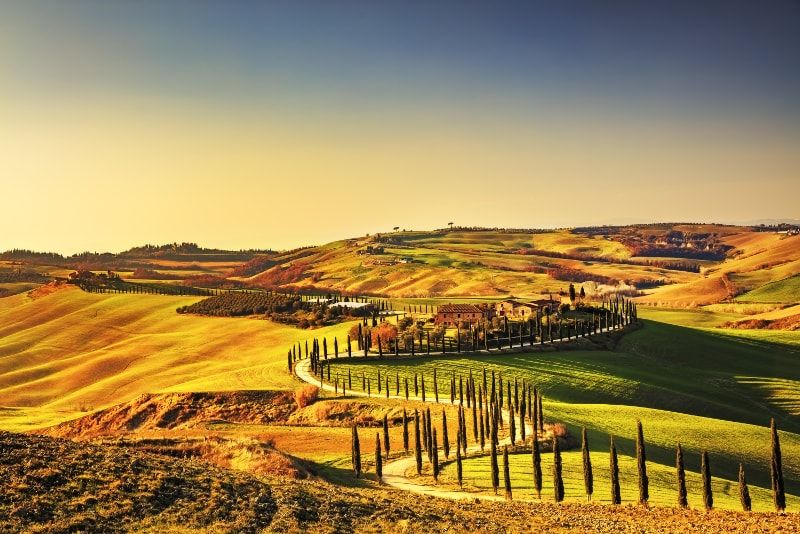 How to get to Tuscany from Florence?
Tuscany is a major Italian region that sits in the west of central Italy, and Florence is its largest and most populated city.
Everywhere else in Tuscany, such as Chianti, Siena and Pisa, can be reached from Florence by car, rail or bus, and, at most, is just a few hours away.
If you aren't planning to rent a car, a Tuscany day tour is the most convenient and best-value way to see the region.
What kinds of tours are available to go to Tuscany?
With such a vast region at your fingertips, there are a wide variety of Tuscany day tours available which depart from the city of Florence.
This scenic region of Italy has something for everyone, whether you are hoping to visit the vineyards and wineries, taking a short city break or seeking a little outdoor adventure.
Here are a few of the most popular Tuscany day trips.
Guided wine tours to Tuscany from Florence
By far one of the most sought-after day trips in Tuscany, a wine tasting tour will take you through the heart of the region's abundant vineyards.
Visit the Chianti district just south of Florence, and sample some of the world's most famous wines in the place where they are produced. Explore the captivating Tuscan landscape and learn about the ancient process of winemaking on a small group tour.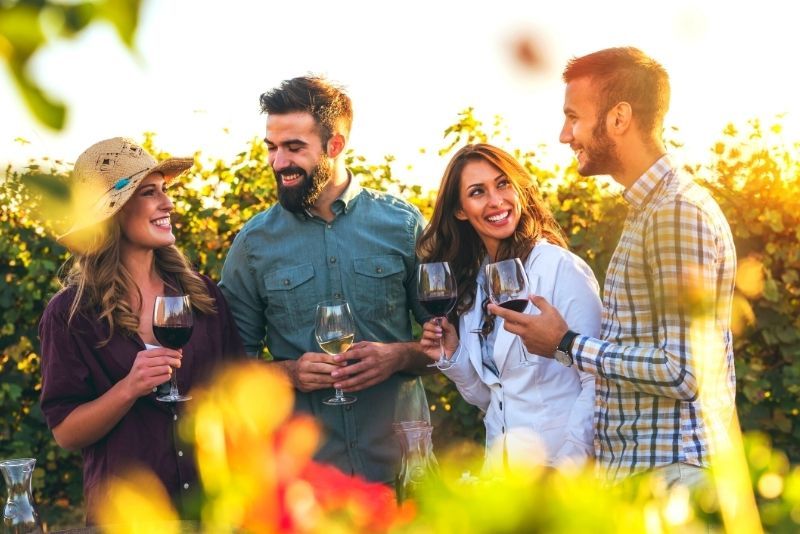 Guided tours of Tuscany plus Siena, San Gimignano and Pisa from Florence
Take in the best of the region on a Tuscany day tour, with visits to the famous cities of Pisa and Siena, and the hilltop town of San Gimignano.
These whistlestop tours will cover all the essentials, including the famous Leaning Tower of Pisa, Siena's Piazza del Campo and the Medieval towers of San Gimignano.
You will usually be offered lunch with a wine tasting as a highlight of these full-day Tuscany jaunts.
Guided cycle tour from Florence to Tuscany
Explore the region in the greenest and most peaceful way with a cycle tour from Florence. Discover rolling hills and quiet green spaces, as you leave the city behind on a guided Tuscany day trip.
Visit a typical vineyard for wine tasting and a light lunch, and experience the Tuscan countryside the slow way.
Private tour to Tuscany from Florence
Get a unique and personalized look at the region on a private Tuscany day trip. Tour some of the highlights of the region, including Chianti, Siena and San Gimignano, with a private guide.
These tours are more customizable and you get to choose where you want to go and what you want to see.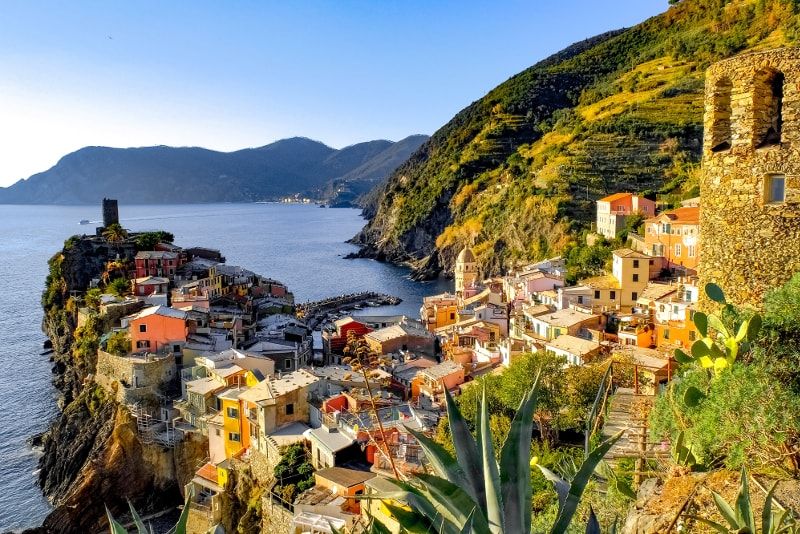 How much does a tour to Tuscany from Florence cost?
There is a wide range of Tuscany day tours to choose from and prices can vary greatly on what you want to see and do. You can expect to pay a little more for private and small group tours, whereas larger group excursions are generally less expensive.
Half-day guided wine tours begin at around €45 per person and full-day trips at around €120. Group day trips to Tuscany with visits to Siena, Pisa and San Gimignano start at around €65 per person. Private Tuscany day trips are a little more expensive and start at €80 per person.
What will you see and do in Tuscany?
There is a lot to see and do in Tuscany, depending on your destination. Here are some of the highlights of the most popular places in the region.
Chianti wine region
The rolling hills and picturesque countryside are one of the main attractions of Tuscany. The Chianti wine region, with its sprawling vineyards and olive groves in neat lines and terraces, is particularly alluring.
Here you can visit very old estates and historic villas, see the tall and thin cypress trees which are such an iconic part of the landscape, and sample the traditional foods of the area. Aside from excellent wines, the region is renowned for its meats, cheeses, olive oils and vinegar, all of which are waiting to be experienced.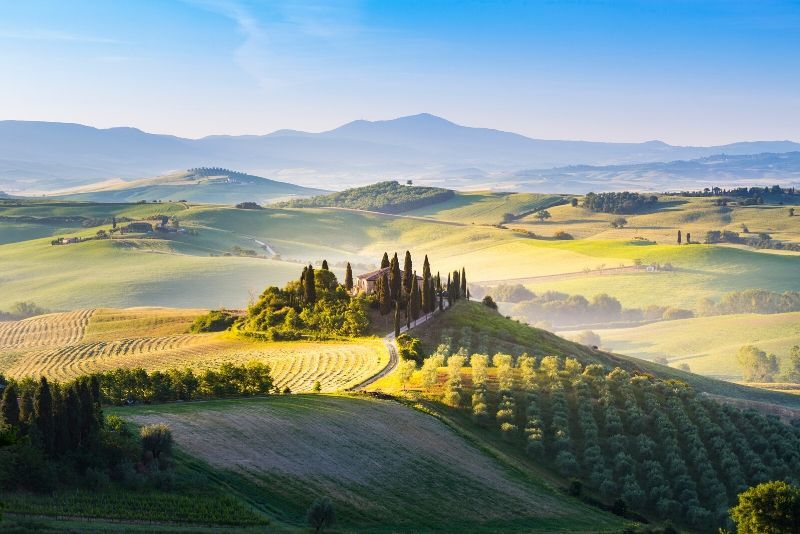 Siena, Pisa and San Gimignano
The towns and cities of Tuscany are packed full of history, culture and sightseeing opportunities. Siena, Pisa and San Gimignano are some of the best to visit on a Tuscany day trip.
The picturesque hilltop town of San Gimignano is a unique place to visit and is surrounded by large stone walls. The small town is a World Heritage site and has over a dozen medieval towers that make up its dramatic skyline.
Visit the unique shell-shaped Piazza del Campo and the impressive Torre del Mangia in Siena. Of course, you have to see Pisa's famous Leaning Tower, but don't miss out on its other fabulous landmarks such as the Cathedral of Santa Maria Assunta and the Baptistery.
When is the best time to visit Tuscany?
The best time to visit Tuscany is from late April to September. It is also the most popular time, so if you prefer to explore without the crowds, the months of April and May, or September are the quietest.
Are there any tours to Tuscany from other cities in Italy?
Yes, there are other tours departing from several other cities in Italy:
Travel tips
Be sure to book your day trips in advance to avoid disappointment, as many of these experiences can sell out.
Remember to pack sun cream and water for the journey, as the summer months can be very hot, especially in July and August.
Wear comfortable shoes, as some walking is usually required on most tours.
If you suffer from seasonal allergies, remember your medication. In warm and dry conditions, the pollen count is at its highest.