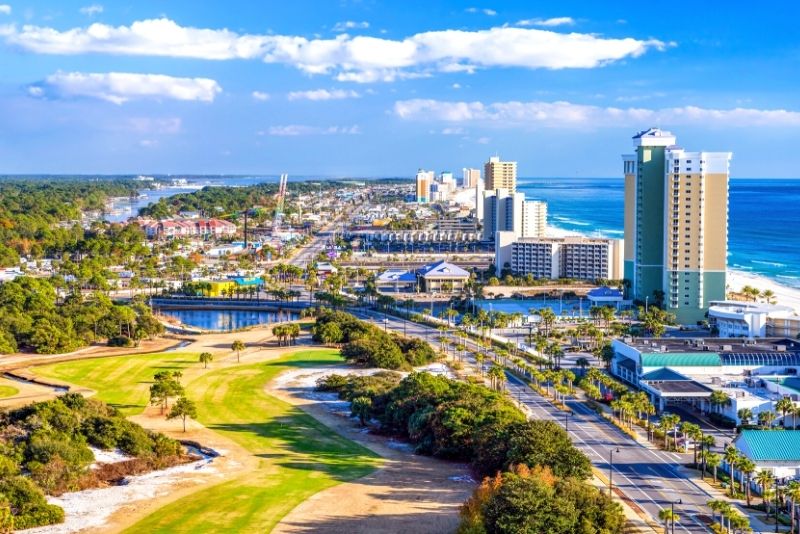 The vibrant heart of the Emerald Coast; Panama City Beach, Florida is home to a wide selection of activities — thrilling, relaxing, food-centric, and everything in between — for all ages.
By day, with nearly 320 days of sunshine each year, there's always something new to try in this popular Panhandle hotspot: from soaking in those toasty summer rays on the seemingly endless strips of white sand to eating some freshly-shucked oysters at The Grand Marlin.
By night, the city comes alive and truly shows its wild side. If you're looking for an unforgettable night out in PCB, visit the largest club in the USA and dance till dawn to the beats of world-class DJs; or head to one of the countless beachfront bars and enjoy the live music and oversized daiquiris.
As you'll see, the list of awesome things to do in Panama City Beach is diverse and exciting — so, what are you waiting for? Get planning that much-deserved vacation!
1 – Get soaked at the Shipwreck Island Waterpark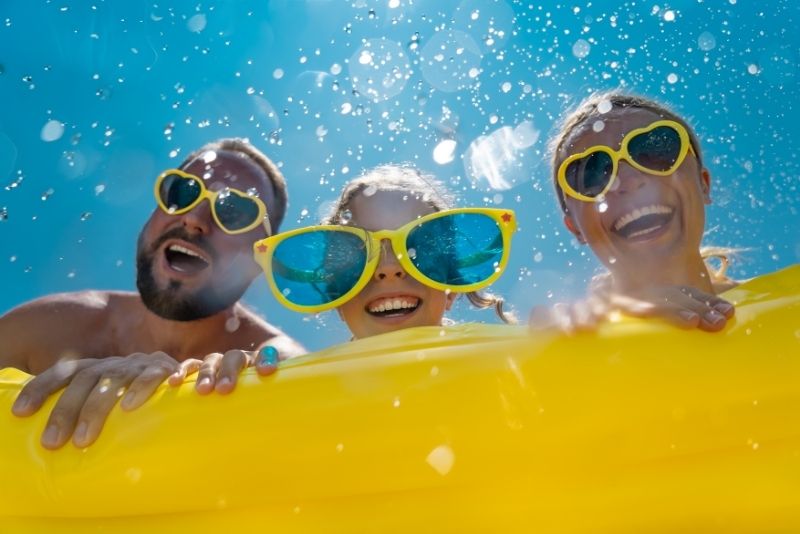 A popular family-friendly oasis on any sizzling summer day, the tropically-themed Shipwreck Island Waterpark offers a handful of towering waterslides, a calming lazy river, toddler-friendly pools, and plenty of water cannons and play areas that will keep the kids entertained for hours.
One of the crowd's favorite attractions, the thrilling Great Shipwreck sends thrill-seeking guests down a zip line from Spanish Galleon into a refreshing pool of water below!
2 – Swim with dolphins at Gulf World Marine Park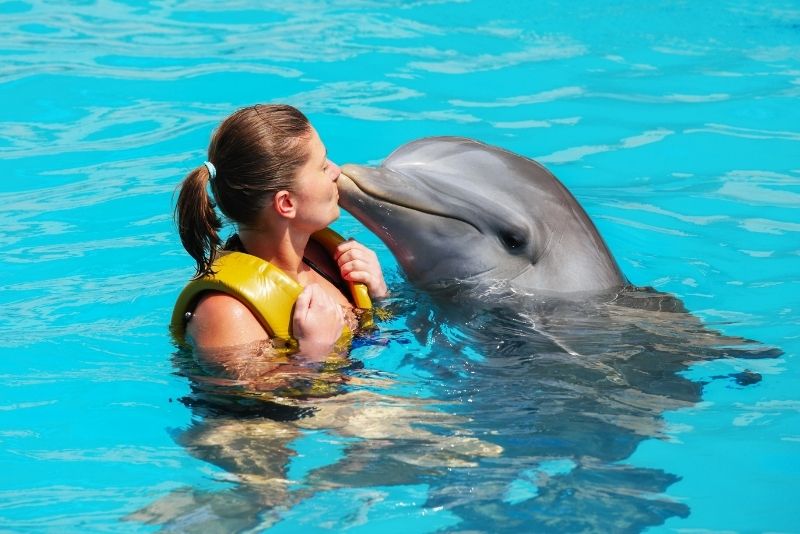 Catering to animal lovers of all ages, Gulf World Marine Park provides over a dozen different exciting animal encounters from swimming with dolphins to meeting Californian sea lions and even feeding stingrays at Stingray Bay!
With a range of daily educational shows to boot, plus the chance to embark on the "Trainer for a Day" program that takes you behind the scenes into the world of animal care, a great day out awaits.
3 – Get lost in Coconut Creek Family Fun Park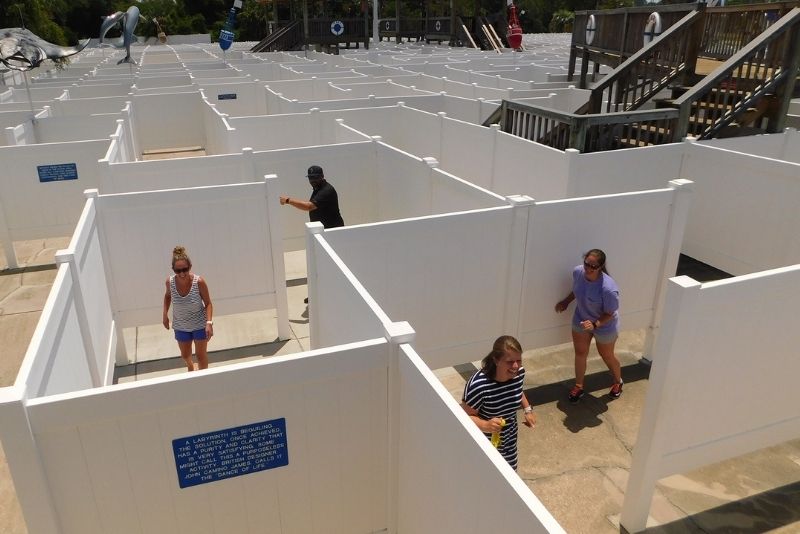 Boasting a tricky Gran maze the size of a football field plus a pair of well-decorated tropical-themed mini-golf courses with cascading waterfalls and a lake full of fish, Coconut Creek Family Fun Park is a wonderful place for families to spend an afternoon.
Hot tip: grab an unlimited pass, which allows you to roam free and even carries over to the next day!
4 – Set sail on the Gulf of Mexico!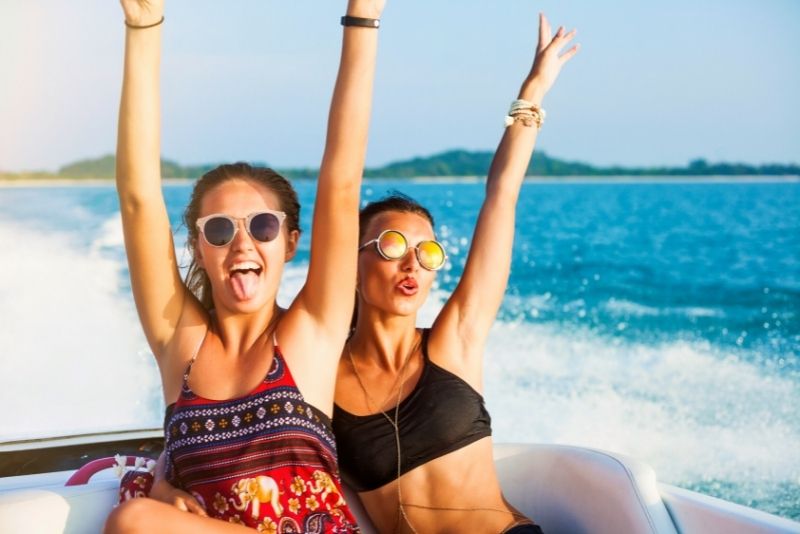 Straddling the sparkling warms waters of the Gulf of Mexico, it should come as no surprise that Panama City Beach is teeming with incredible sailing opportunities.
For a salty-aired atmosphere unlike any other, a range of catamaran tours — ranging from 90 minutes to four hours — head out onto the waters of St Andrews Bay.
While there's nothing wrong with lounging on the sailboat trampoline, rum punch in hand, if you're hoping for a little more adventure, opt for tours that also include a snorkeling session at Shell Island!
5 – Meet a giraffe at ZooWorld Zoological and Botanical Conservatory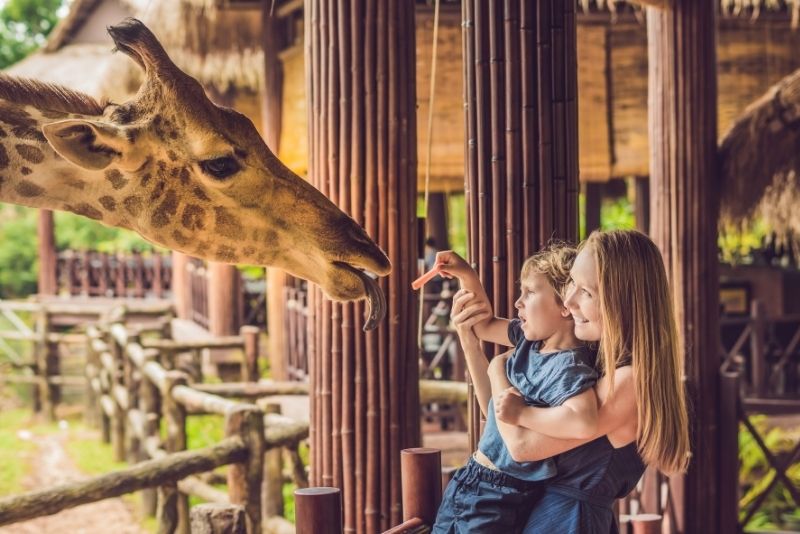 Humorously claiming to be 'wilder than the beach at Spring Break' (we see what you did there, ZooWorld), this family-friendly attraction is home to over 260 rare and exotic animals from all corners of the world.
Featuring a selection of fascinating live shows and interactions, like feeding alligators, petting sloths, making friends with the goats in the petting zoo, and learning about big cats up close, it's a far more intimate zoo experience than most!
After cuddling the kangaroos, take a few minutes to connect with your inner lumberjack at the ax-throwing attraction!
6 – Be amazed by all the weird stuff at Ripley's Believe It or Not!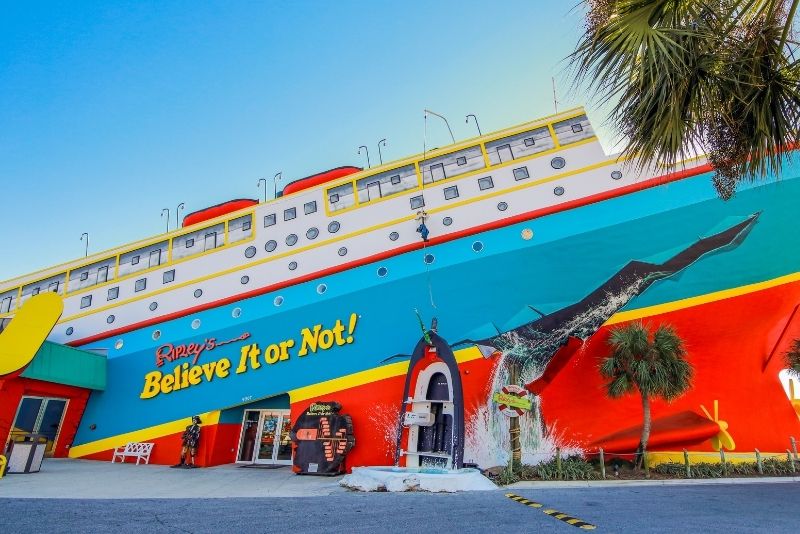 Even though Ripley's Believe It or Not! is found in tourist-trodden cities all over the globe, with its marvelous selection of oddities, optical illusions, and one-of-a-kind interactive exhibits, the popular attraction never gets old!
Home to a confusing Mirror Maze, sensory-overloading 7D Moving Theater, and sky movie-style Lazer Race, Ripley's is a surefire way to keep the whole family entertained for at least an hour or two!
7 – Join a dolphin-watching tour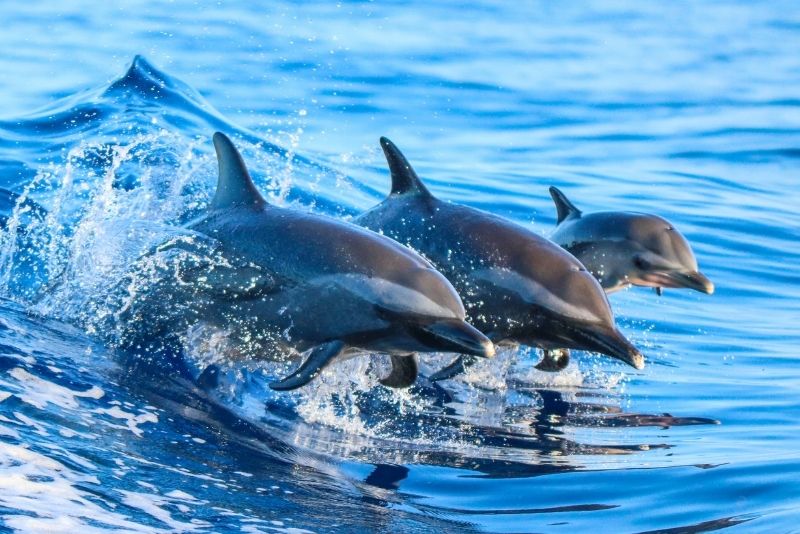 Whether by day or at sunset, on a heart-racing speedboat or a relaxing catamaran, a dolphin-watching adventure departing from Treasure Island Marina is an absolute must-do for any Panama City Beach.
With the bubbly dolphins often just a few feet from your boat, you can catch sight of these graceful creatures gliding through the water with their tails and fins flapping behind them — outside of the water, the friendly crew regularly run games and information sessions too!
8 – Unleash your inner Sherlock Homles in an escape room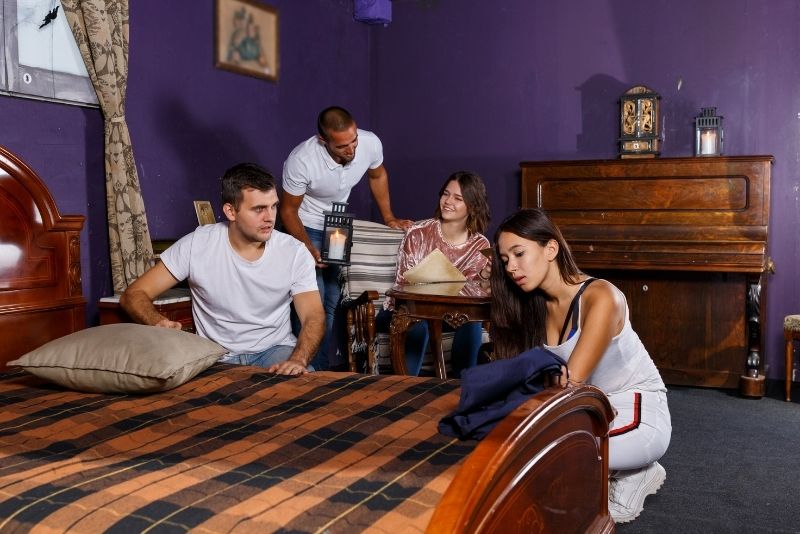 It's like a real-life video game. You'll be given an hour to find clues, solve puzzles and make your way out of the room before time runs out! With themes like mermaids and pirate adventures, outer space, dark and spooky tombs, or the abandoned 'Terminal', there's a flavor for everyone.
Make no mistake: these high-energy games require teamwork, wit, problem-solving, and thinking outside the box — so, have you got what it takes?
9 – Try a few different watersports at the beach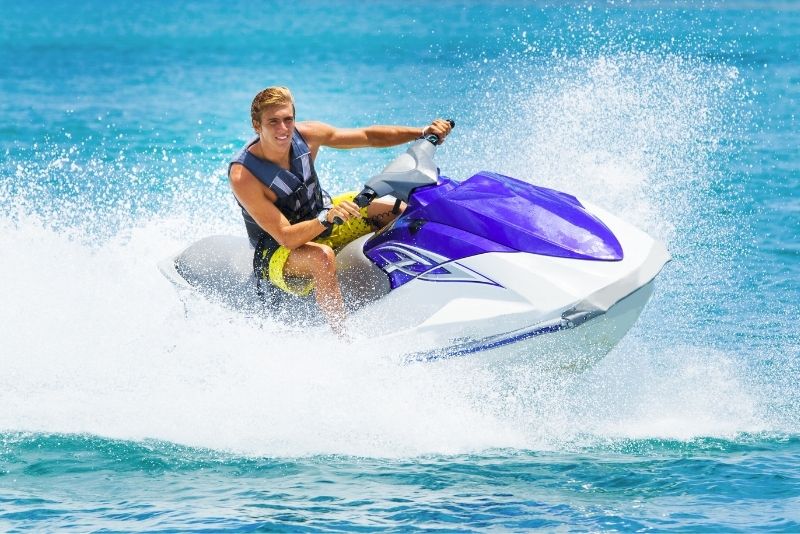 Sure, you can lie down a beach towel and work on the tan for hours on end, but for the adrenaline junkies, Panama City Beach is heaven on earth for water sports!
You can go parasailing (for unbeatable views of Panama City Beach from above), snorkeling, surfing, jetskiing, or wakeboarding — and if you're feeling really adventurous, even hop on the high-speed banana boat!
10 – Shop till you drop at the Pier Park mall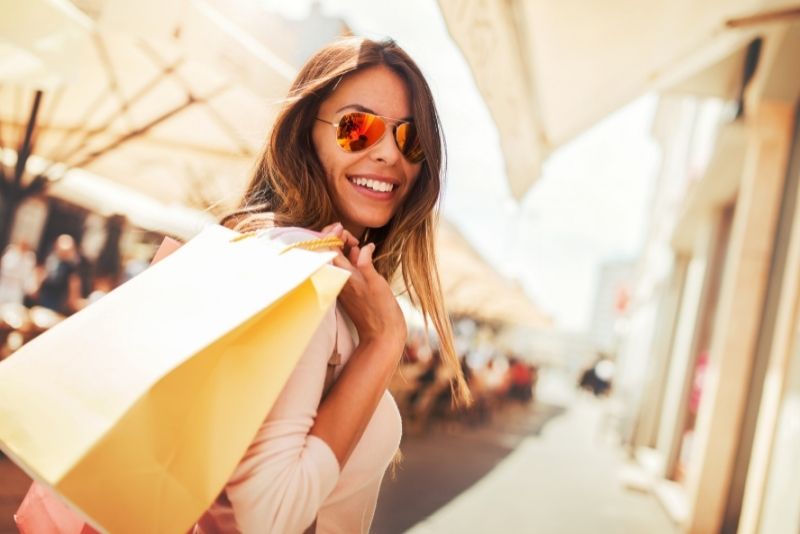 If you're looking for some retail therapy, head to the one and only Pier Park, conveniently located within walking distance from the beach.
This enormous shopping center has it all: a huge Disney store, Macy's (with an ice rink in the middle of it!), over 170 shops including JCPenney, Hot Topic, Sephora, Victoria's Secret, and more — plus you can also find tons of restaurants as well!
11 – Get a little buzzed at Panama City Beach Winery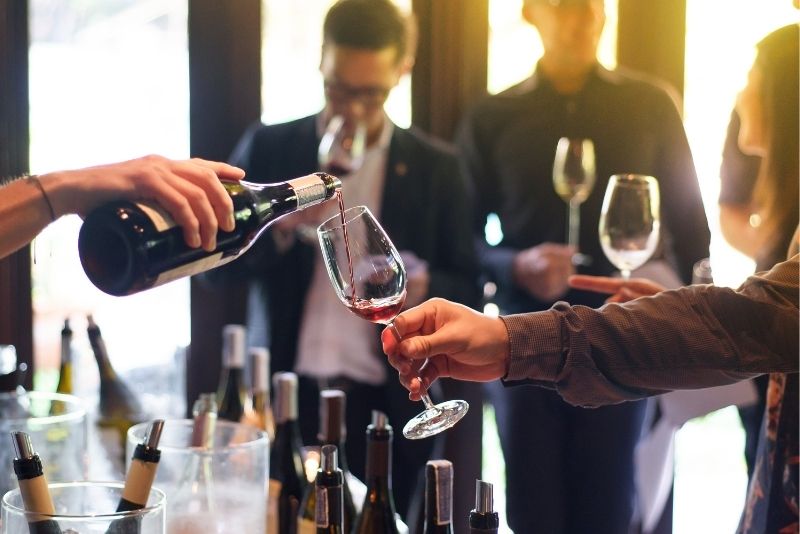 Creating 100% fruit-made wine and bottling everything from banana wine to Blueberry Blue Dry, and Peach Sparkling, the Panama City Beach Winery — as its name suggests, steps away from the shore — is a must-visit for wine-lovers.
With over three dozen wines available for tasting (and purchase!), you'll find a new favorite to bring home with you in no time!
12 – Head out onto the waters at sunset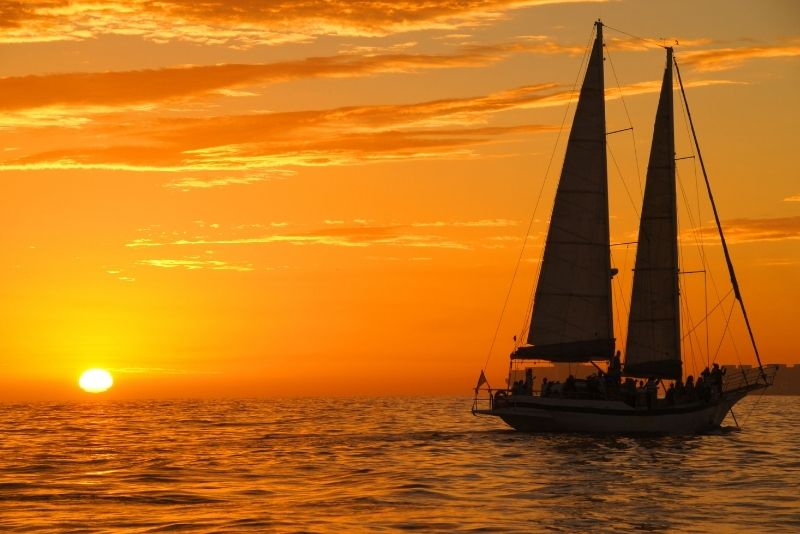 While sailing tours depart all day long, nothing beats a twilight cruise for a more intimate, romantic view of the city's famous sunsets.
Take your pick between sailboats and catamarans to get out on the water and enjoy the beautiful scenery (and likely dolphins) — add a glass of wine and you're all set!
13 – Hike, camp, or fish at St. Andrews State Park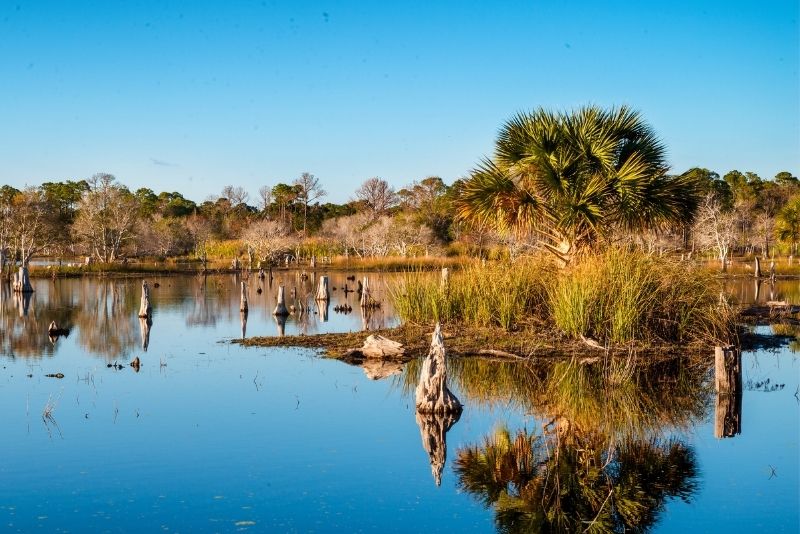 A seaside oasis for the whole family, St. Andrews State Park is a great place to take it easy and enjoy some peace and quiet.
The park has everything you need: A playground for kids, 2-mile paved road for cycling; a campground of 60 sites; restrooms with showers; shaded picnic tables perfect for a snack (including BBQs), plus boat launches; and two half-mile walking trails, Heron Pond and Gator Lake!
14 – Join a deep-sea fishing trip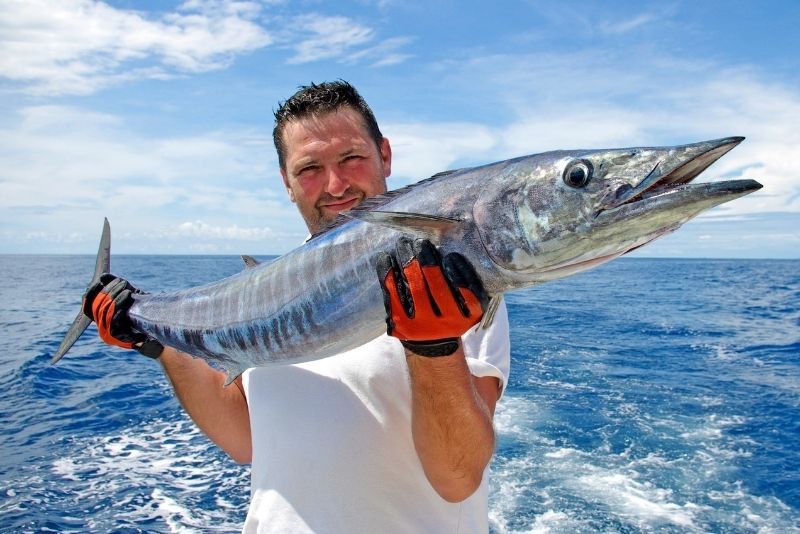 For a whole new experience in Panama City Beach, try deep-sea fishing — you'll be reeling in Redfish, Spotted Seatrout, Flounder, and massive tuna before you know it!
With boat trips ranging from a couple of hours to full-day excursions, these trips will take you out towards the ocean for an up-close and personal view of Florida's briny life — plus they'll also include equipment rental, bait, and a guided tour!
There's no better way to end an amazing day than with a meal — and what dinner is complete without something caught fresh off the coast of Florida?
15 – Take a stroll through Conservation Park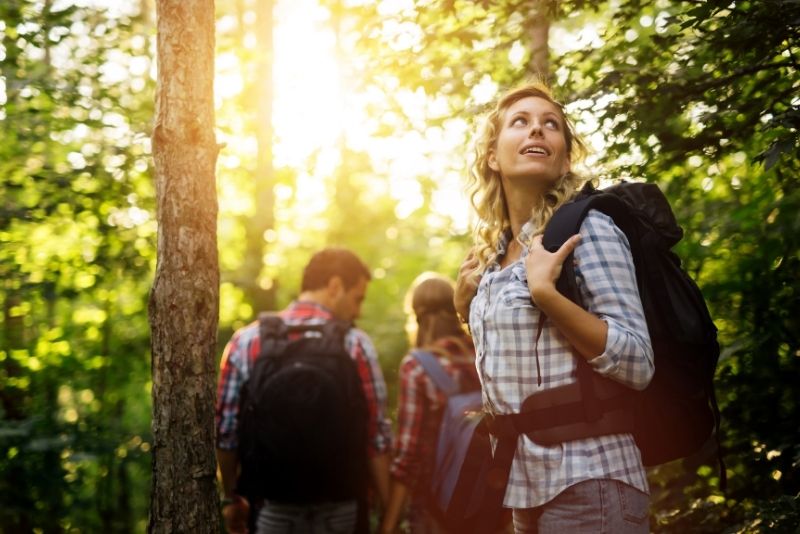 With over 24 miles of dirt trails and over a mile of curated boardwalks covering wildlife-abundant wetlands and forests, Conservation Park offers an ecological experience like no other and a refreshing change of pace from the crowded shopping strips.
Besides the walking routes, the 2,900-plus green space also offers mountain biking trails and picnic spots (just watch out for Yogi Bear).
16 – Walk down Russell-Fields Pier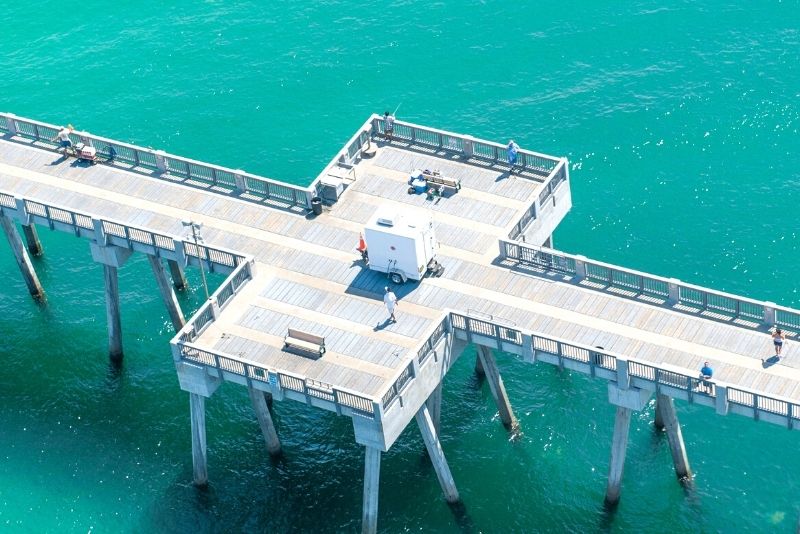 Forget swimming in the ocean — take a stroll by Russell-Fields Pier and watch as dolphins and sea turtles playfully swim among the waves.
Of course, there are also plenty of places to eat or grab something cold to drink — plus it's a great spot for fishing!
Best of all, the pier famously juts out some 1500 feet out into the Gulf of Mexico, providing some of the most spectacular, unobstructed sunset views imaginable.
17 – Spot gators on an airboat ride!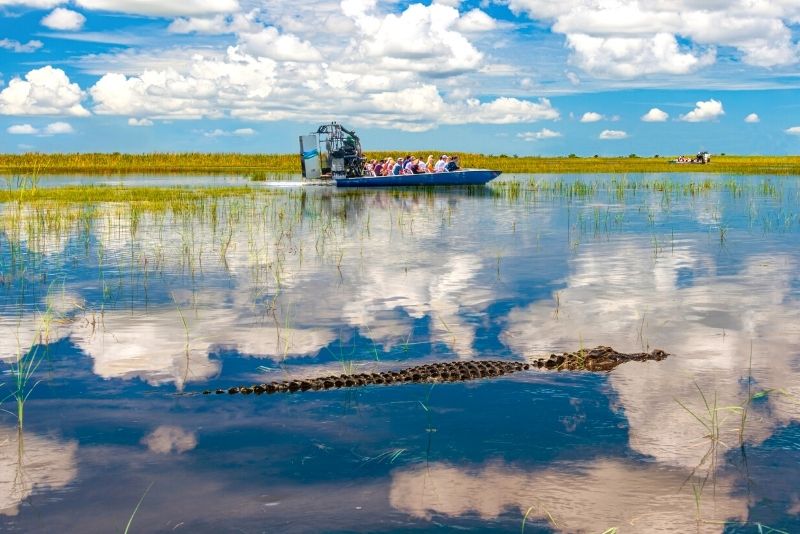 One of the more popular things to do in Panama City Beach for thrill-seekers, a high-speed airboat ride provides the perfect balance of high-octane fun and wildlife spotting opportunities.
Powered by a massive fan, these boats will take you through swamps and wetlands of gator-loaded spots like West Bay in search of predators and prey — plus it's an eco-friendly adventure!
18 – Play some volleyball at Frank Brown Park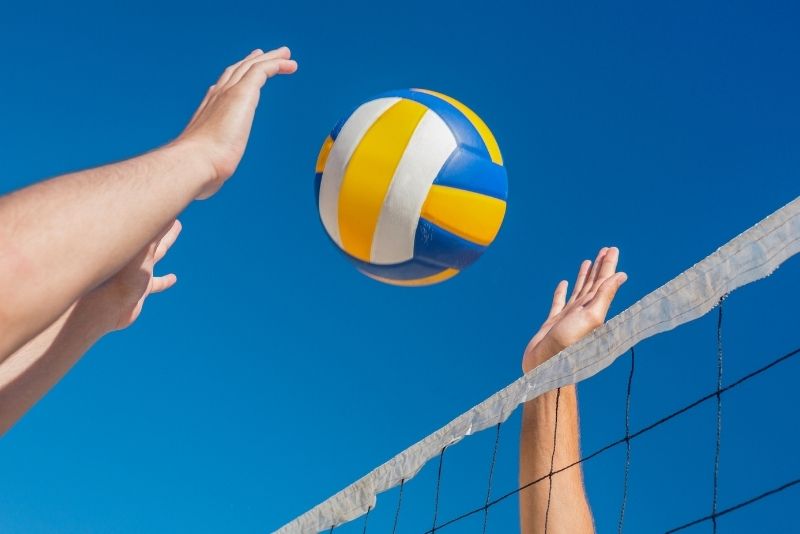 Frank Brown Park provides over 200 acres of sports fields — tennis courts, soccer fields, volleyball courts, softball fields, and plenty more — leisurely walkways, playgrounds, picnic areas, jogging routes, and a saltwater fishing pier!
Besides the ample space to wander around in, there are also a variety of programs offered throughout the year such as the Jazz Festival or Food Truck & Craft Beer Festival!
19 – Spend the day on Shell Island (not really an island, but close enough)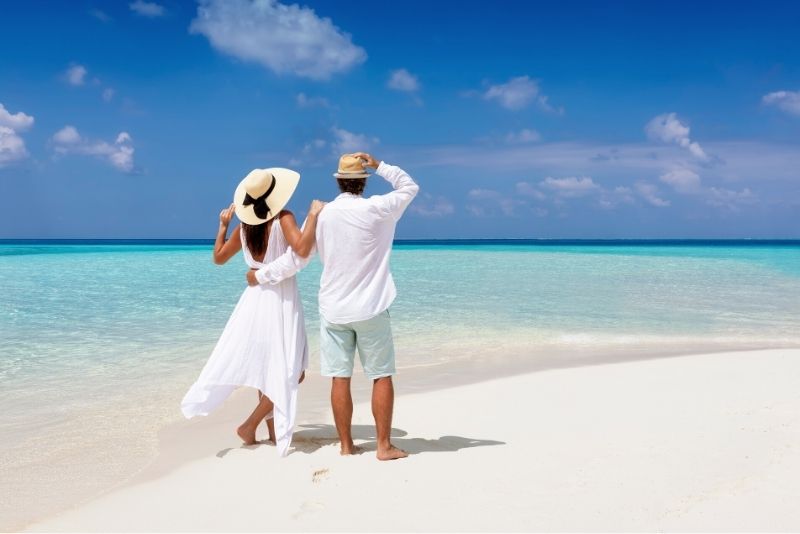 The 7-mile long, uninhabited barrier island is perfect for anyone looking to spend some time on the sand and away from tourists (well, fewer tourists).
The long stretch of nature offers access to white-sand beaches (perfect for shelling); welcomes rare plant, bird, and wildlife communities, and provides ample chance to work on the tan and relax.
While plenty of visitors opt to hop on board the public Shell Island Shuttle, others prefer the intimacy of a private tour; a large range of airboat rides and catamaran tours makes the journey out to the peaceful island, so simply decide on a budget and style and choose your favorite!
20 – Hit the bullseye – go ax throwing!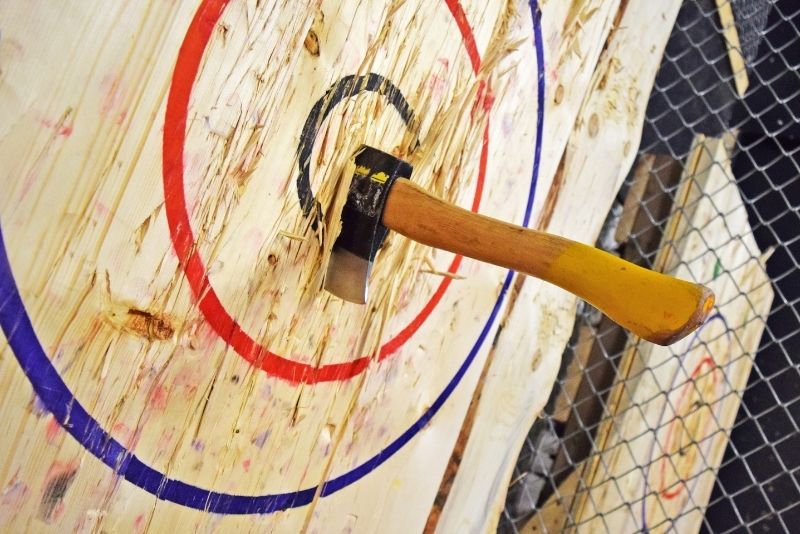 With a handful of ax-throwing lanes, multiple targets and levels of difficulty, and an on-site bar and cafe for the much-deserved post-activity grub, a great time at Axe throwing PCB is all but guaranteed.
Perfect for all skill levels, staff will be happy to provide tips or lessons for any newcomers, as well as organize friendly competitions!
21 – Drift around corners at Race City Amusement Park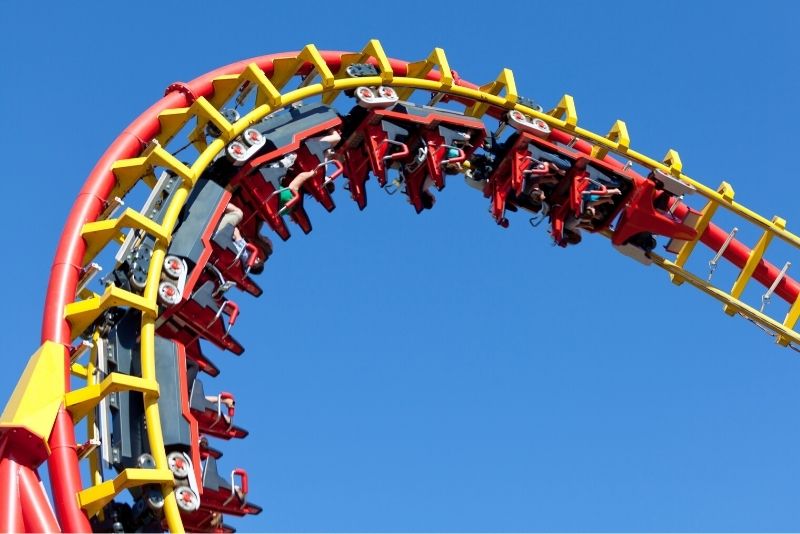 One for the adrenaline junkies and petrolheads, this beloved theme park hosts the fastest, tallest, and steepest Go-Kart tracks in PCB, as well as a mini-golf course, roller coaster, bumper boats, funhouse, and plenty more.
Besides the rides, this theme park is also home to a range of attractions including arcade games and food huts!
It's conveniently located on Front Beach Rd, making the Race City Amusement Park an easy addition to any PCB itinerary.
22 – Work on the tan at Rick Seltzer Park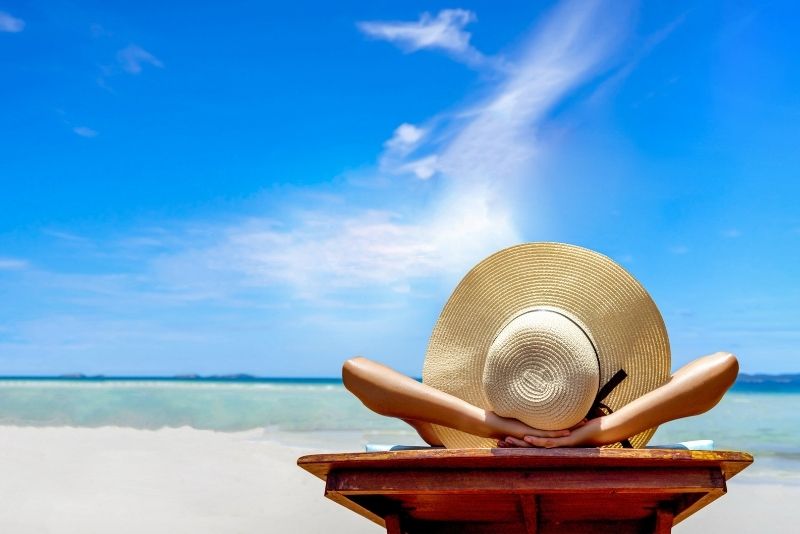 This incredible beach-access park (let's be honest, it's actually just a beach, there's very little park about it) has been a long-time favorite for locals thanks to the safe swimming (with friendly lifeguards present), relaxing atmosphere, and soft, warm sands ideal for sunbathing.
If you're planning on some snacking, the area features a shaded pavilion, picnic facilities, and plenty of park benches.
23 – Thrash through waters on a jet boat!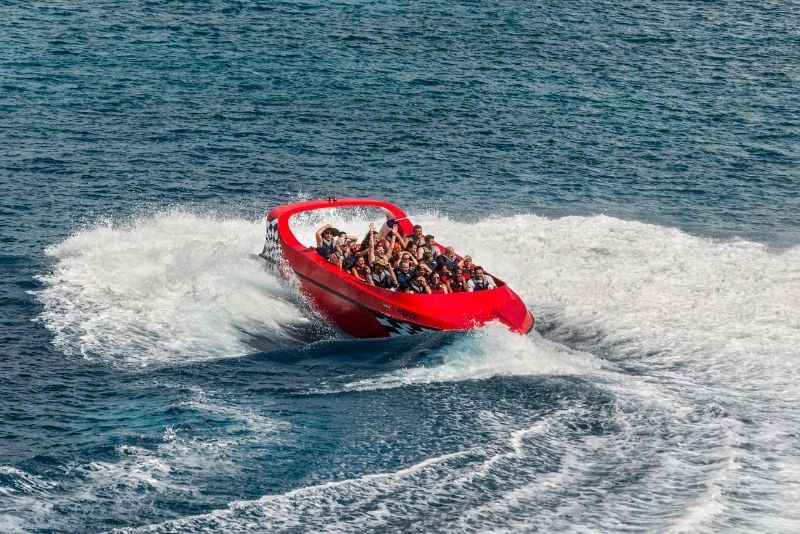 With plenty of relatively calm waters and no shortage of mangrove swamps, the Choctawhatchee Bay area has prime adrenaline-pumping speedboat rides!
Reaching speeds of up to 45 mph, these jet boat tours dish up plenty of hair-raising turns, 360-degree spins, and wave jumps, with the music blasting the whole way through!
24 – See it all from the SkyWheel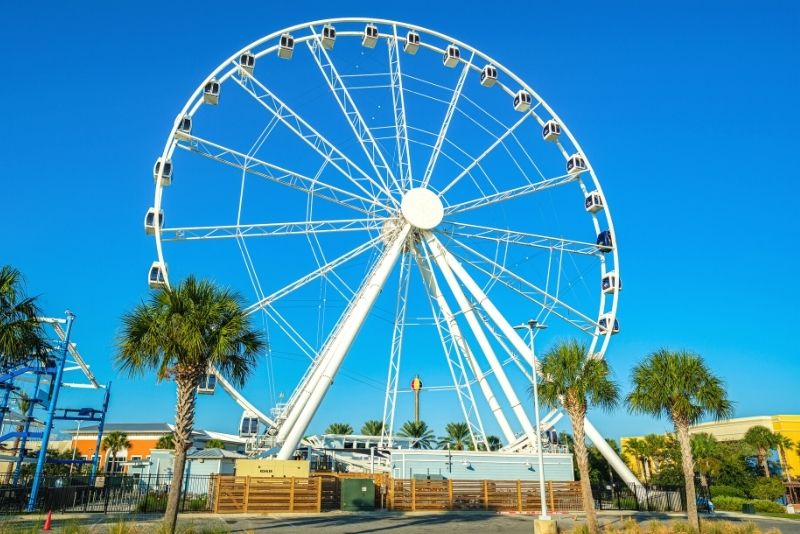 Subject to the weather — which is sunny and beautiful 99% of the time on the Emerald Coast — this popular attraction offers visitors a bird's eye view of PCB from 200 feet above the city below.
A great way to see everything in one go, the slow-paced SkyWheel ride offers a peaceful break from the bustling beaches and city streets below.
Hot tip: if you're planning on also doing the mini-golf and ropes course at the base, a 3-attraction combo ticket is the best bang for your buck.
25 – Take the family to Cobra Adventure Park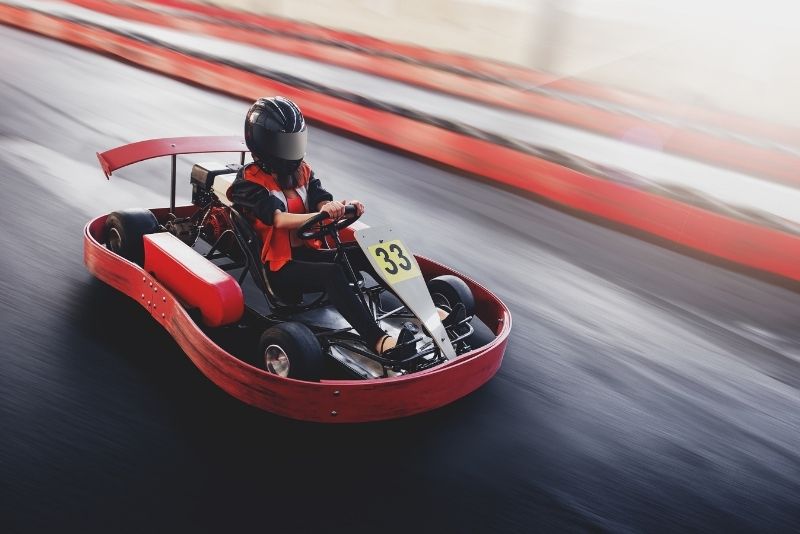 Offering a range of exciting activities, from wooden track go-karts to an arcade, a roller coaster area, and the death-defying Slingshot, this small yet classic park has something for everyone.
If you're all about thrills and nothing else, may we suggest making a beeline for 'The Wild Thang' — thank us later.
26 – Snap your next profile pic at the Selfie Museum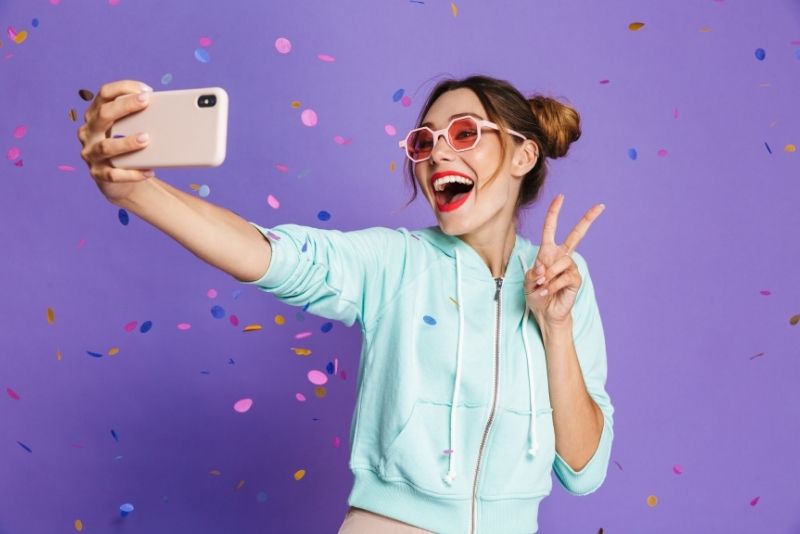 It may sound like the most self-indulgent form of museum, but this quirky venue in Panama City Beach has been a great hit with locals and tourists alike over recent years!
More than 30 unique photo zones are given center stage, encouraging visitors to capture their favorite moments with all kinds of quirky backdrops and optical illusions.
If you're an Instagram fiend, the Selfie Museum is one of the best things to do in Panama City Beach.
27 – Go scuba diving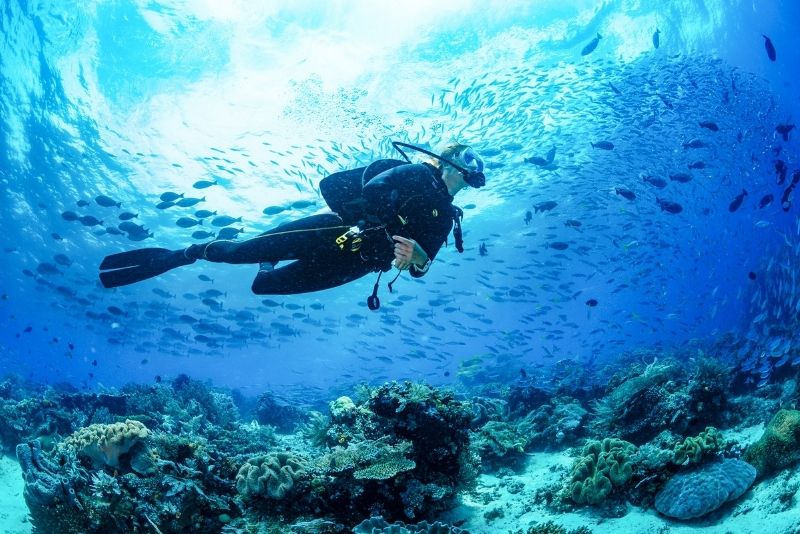 Don't be a land-locked fool, there's plenty to see underwater!
While PCB is famed for its beautiful beaches and sunning opportunities (and it would be crazy not to take advantage), one of our quintessential local activities is scuba diving deep into the incredibly warm waters of the Gulf of Mexico.
So long as you're open water-certified, you can get up close with shipwrecks, schools of fish, and artificial reefs at depths of 50 to 75 feet.
28 – Spend the afternoon at the Emerald Falls Family Rec Center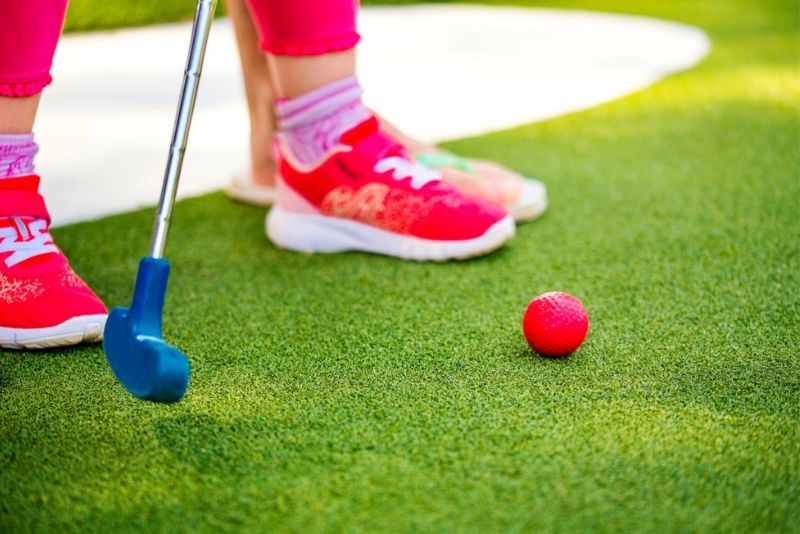 Located at the heart of PCB, this family-friendly space boasts a wide range of indoor activities for kids and adults alike.
There's plenty to do indoors, including two mini-golf courses (a great place to work on your putting), an arcade featuring both the latest and more classic games and the so-called Kids Kingdom.
The main attraction at Emerald Falls Family Rec Center, however, is the duel go-kart tracks, one of which spans across four levels!
29 – Wander down the M.B. Miller Pier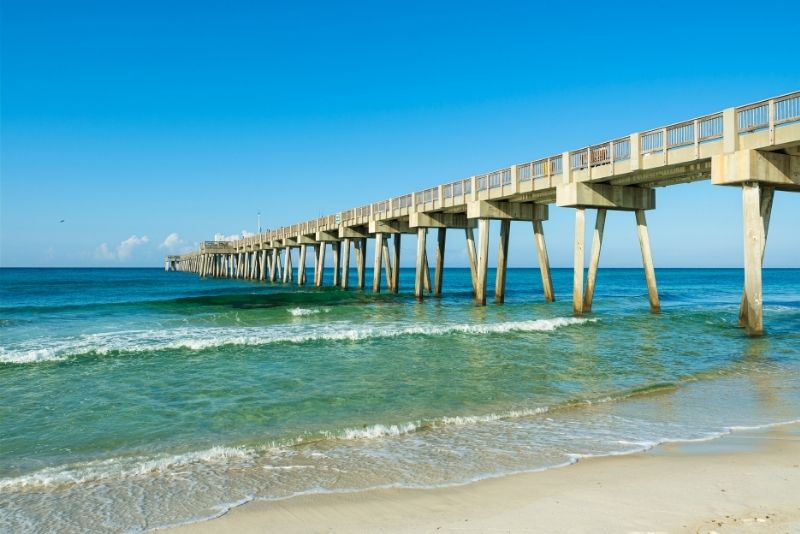 Also known as the County Pier, this 1500-foot-long pier is beloved by locals and visitors alike for its spectacular panorama of the Emerald Coast, offering the chance for a casual stroll, a few hours of fishing, or taking in a dramatic sunset.
Besides the typical pier vibes, you'll also find occasional festivals on offer, like the popular SandJam music extravaganza.
Note: if you want to fish, expect to pay a few bucks for a permit.
30 – Make science fun at WonderWorks Panama City Beach!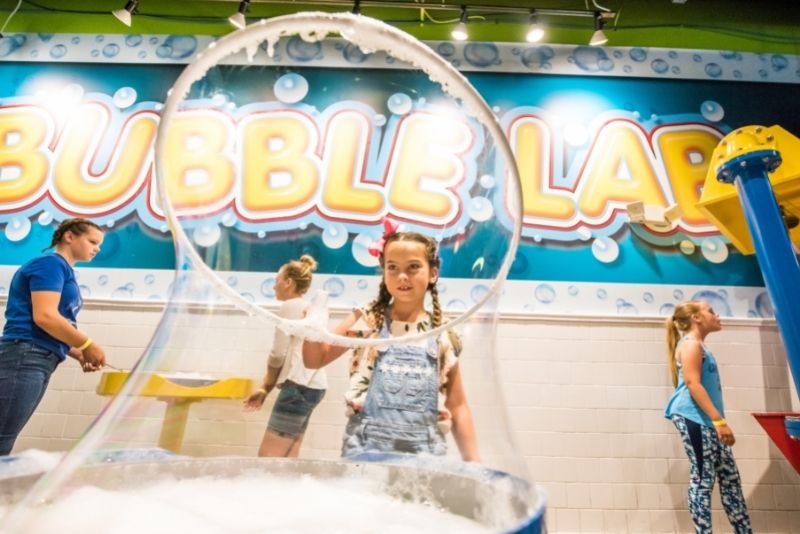 This one-of-a-kind science museum should definitely sit high atop the list of things to do in Panama City Beach, with a range of exhibits and interactive activities that will keep kids (and adults) entertained for hours.
After tackling the 100+ displays, finish off the afternoon with a round of laser tag, tackle the ropes course, or sit back and enjoy the weirdly wonderful 6D motion ride!
31 – Spend the day at Swampy Jack's Wongo Adventure!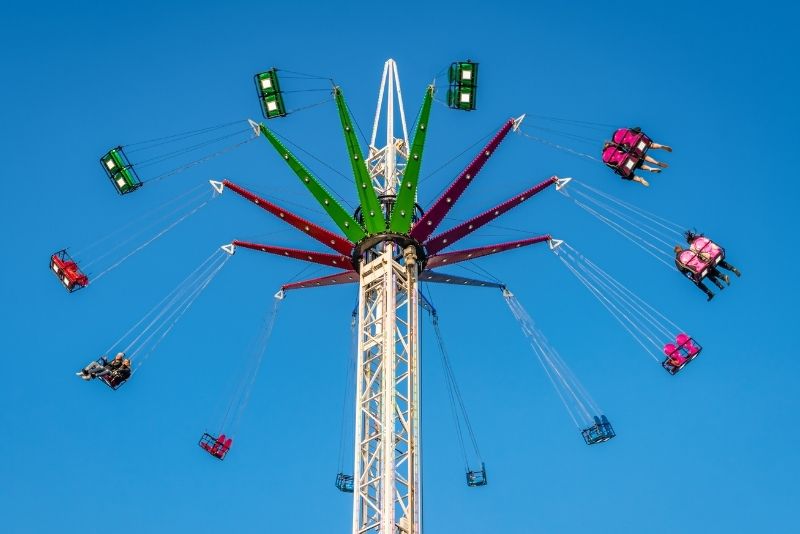 Swampy Jack's Wongo Adventure houses a wonderful range of travel-themed thrill rides, plus Mario Kart-esque go-karts (Marrakesh Road Rally), an arcade, underwater-themed bumper cars, and the head-spinning Wipeout.
This peculiar yet brilliant theme park should definitely be on the list for a day of PCB fun! For the ultimate thrill-seekers, jump in line for the Kraken Tower Swing and the Spin Coaster.
32 – Rent your own boat from Lagoon Pontoons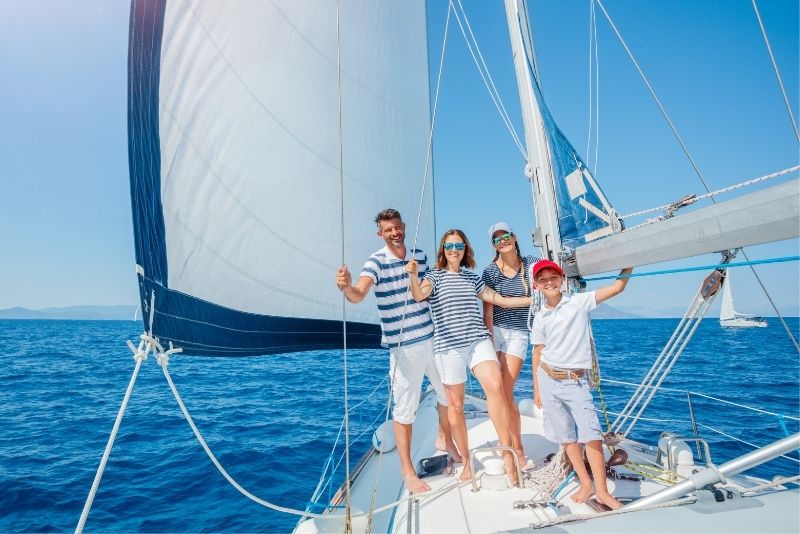 Lagoon Pontoons are one of PCB's most popular rental companies —and with good reason!
Boasting a wide range of boats, from jet skis to double-decker pontoon boats equipped with private waterslides or catamarans, there's something for every style.
If you prefer to simply be a passenger, they also offer sailing trips, snorkeling adventures, and guided excursions to the clear waters of Shell Island.
33 – Have a swashbuckling time at Pirate's Island Adventure Golf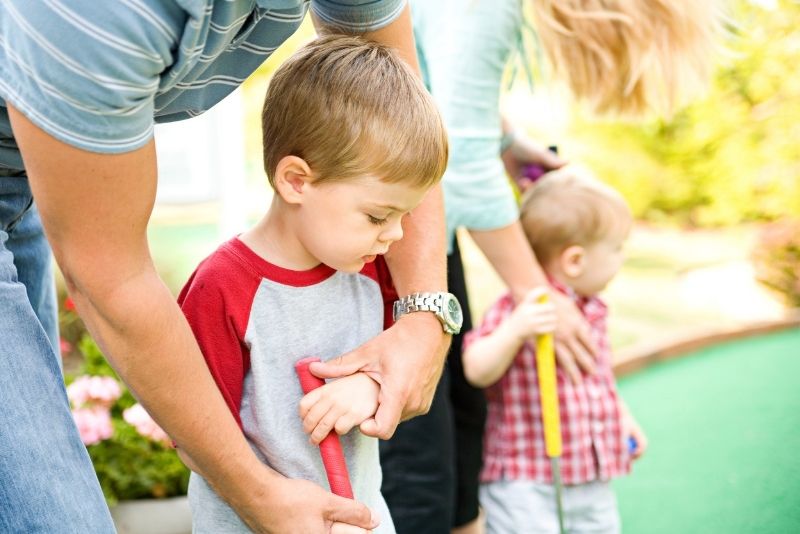 If you haven't already scored your fair share of hole-in-ones at Coconut Creek or Race City, there's always this pirate-themed golf course, which features TWO 18-hole, Caribbean-esque adventures amidst manmade lakes, towering trees, and tropical plants.
Located in the heart of PCB on Front Beach Rd, Pirate's Island Adventure Golf is an easy activity to add to the list.
34 – Walk the plank on the Sea Dragon Pirate Cruise!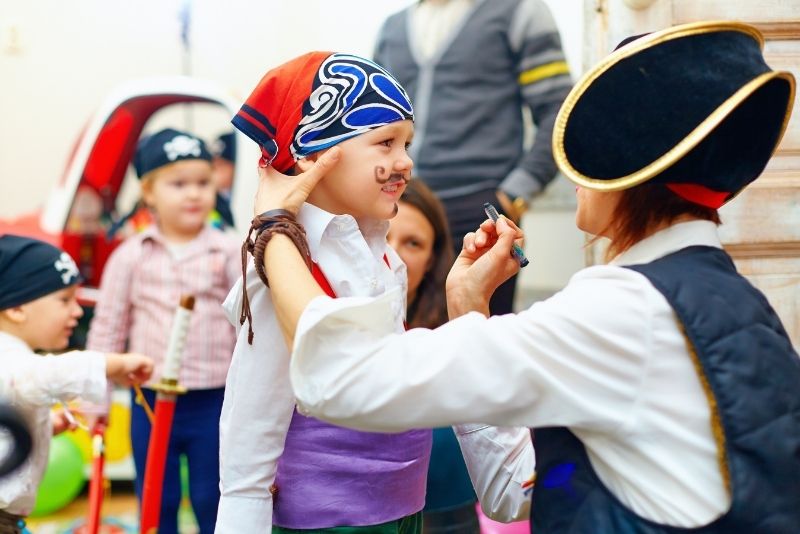 If you're looking to spice up the day a little, or just want to get out on the water for some fresh air and adventure, look no further than the eyepatch-wearin', rum-slingin', face-paintin' crew aboard the Sea Dragon!
For the kids, there's no shortage of pirate-style activities like play sword-fighting and water gun fights; for the adults, there's plenty of cold beer on tap and live music to enjoy.
35 – Skirt around town on a bike tour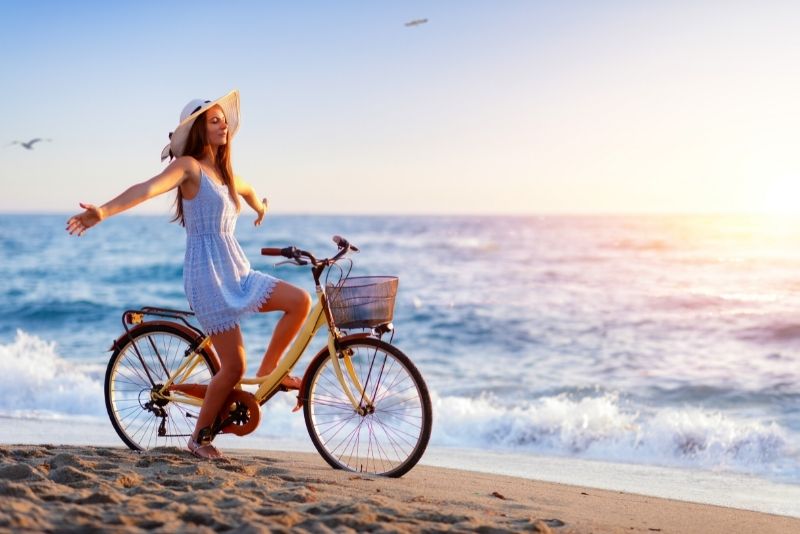 A severely underrated way to see PCB and get off the beaten track, locally-led bike tours offer a unique perspective on the city while giving you an opportunity to pedal your way through some of PCB's lesser-known and more suburban neighborhoods (there's far more to the area than just Front Beach Rd).
Many tours will come with their own set route, but most allow participants to choose from one of several options; great for those who want more flexibility or are short on time!
36 – Catch a show at the Todd Herendeen Theatre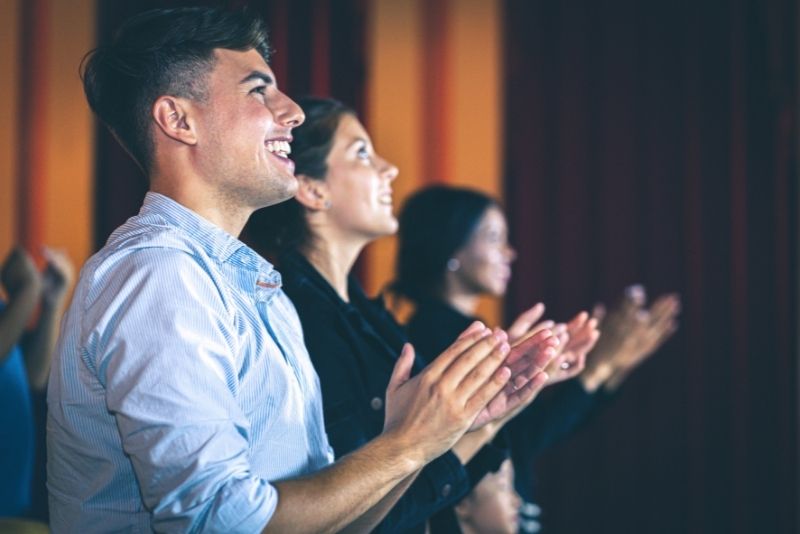 Perched in the heart of this white-sand town, this intimate performance space plays host to a decent selection of tribute shows, many of which sing the praises of the King himself, Elvis.
With a range of prices for tickets (ranging from $15-$50), the Todd Herendeen Theatre is an affordable way to see some high-quality theatre without breaking the bank!
37 – Get balanced on a stand-up paddleboard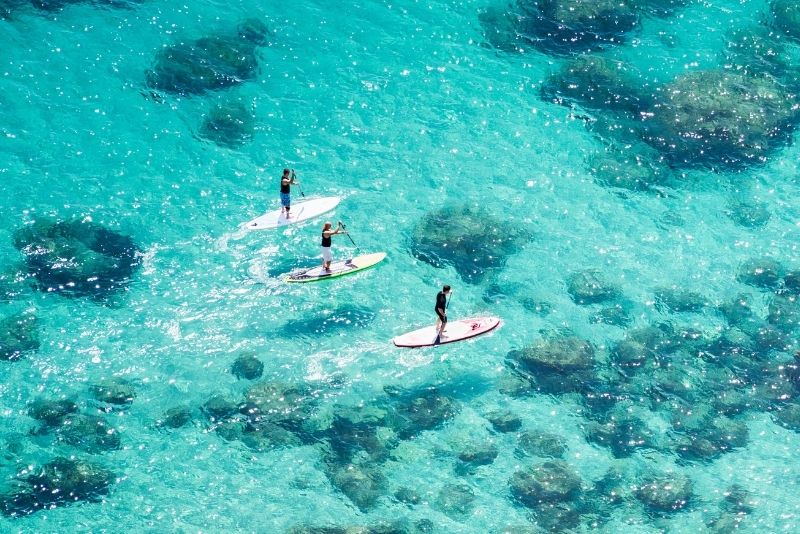 A relaxing activity that still manages to burn plenty of calories, stand-up paddling has become more and more popular in recent years, with a range of companies now offering lessons for beginners.
Either join an instructed tour or rent your own board and float around at your own speed, either way, it makes for a peaceful hour or two.
38 – Soar over the coastline in a helicopter!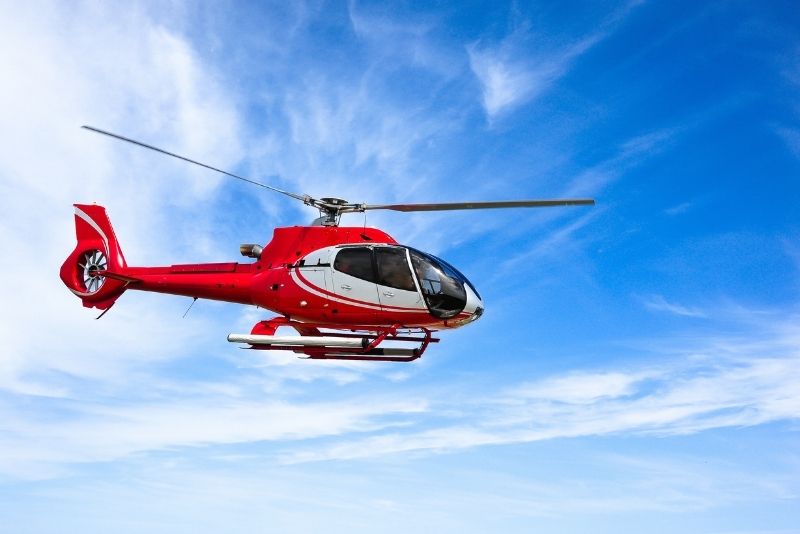 If you're looking for an adventurous way to take in PCB from above, there's no better option.
With an extensive range of tour options (ranging from 5 minutes to half an hour or more), there's something for every budget when it comes to helicopter tours.
Pictures don't do it justice; the birds-eye views of the turquoise waters and white sands are simply breathtaking.
39 – Saddle up and go horse riding!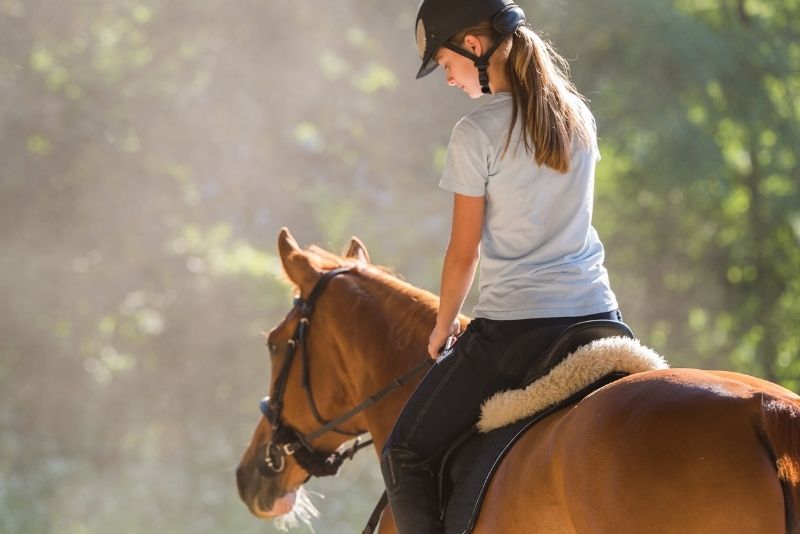 A fabulous way to see a different side of Panama City Beach, and a different side of Florida, horseback riding tours offer the chance for both novices and expert riders alike (with kids welcome too) to explore some of the Panhandle's best natural landscapes.
With routes across the some-10,000 acres of sandhills and forest lasting anywhere from 1-4 hours, or the option for overnight camping, there's something for everyone.
40 – Play a round of golf at the Holiday Golf Club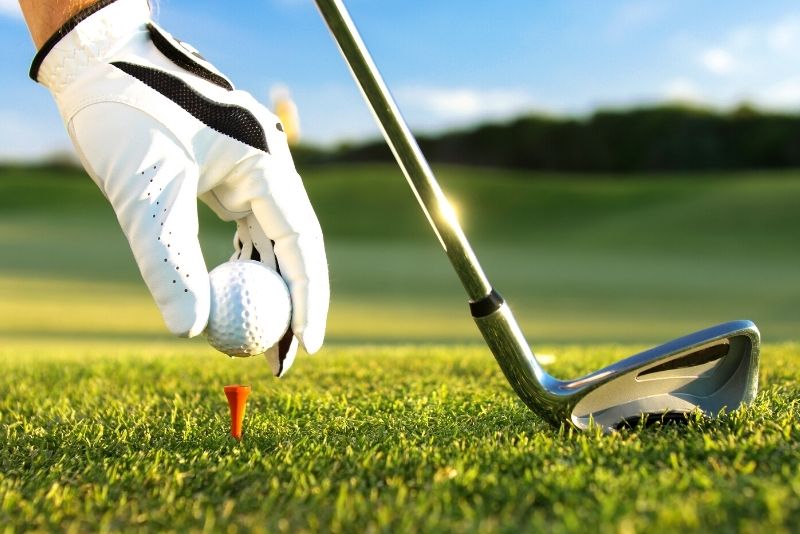 Holiday Golf Club, a hidden gem among the PCB golf courses, just 2.5 miles East of Pier Park, Holiday offers a challenging (and we don't use that word lightly) 18-hole Championship course that's full of palm trees and scenic views.
With reasonable green fees (around $95) it makes for an affordable yet classy day out – just make sure to bring your A-game!
41 – Dine the finest seafood at Pineapple Willy's restaurant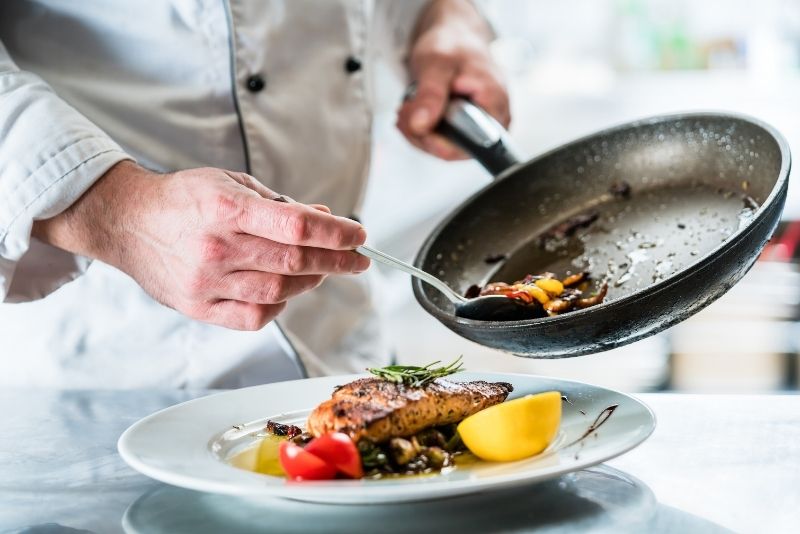 Seafood and meat fanatics, chuck this longstanding (open since 1984) eaterie to the top of your list of flavorful things to do in Panama City Beach!
With a menu that boasts everything from Mahi-Mahi and fried shrimp to Tennessee Whiskey-infused BBQ ribs, plus live music and a refreshing selection of 32-ounce frozen drinks to cool off on those sizzling summer days, it's no wonder why the Pineapple Willy's restaurant is so popular.
42 – Turn the afternoon into evening at Schooners Beach Club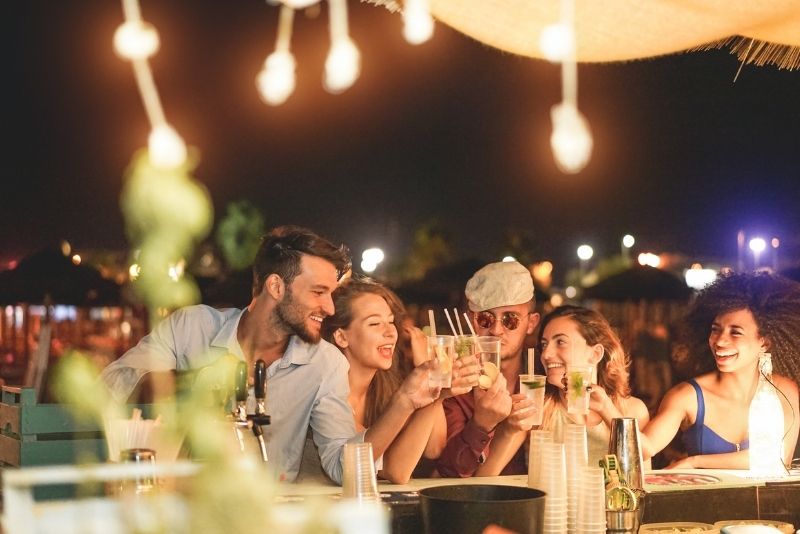 Straddling the white sands of Gulf Lagoon Beach, this waterfront bar meets seafood restaurant dishes up finger-lickin' food, energetic live bands, and sunsets that are to die for.
If you can rock up to the Lobster Festival, Cajun Festival, or Christmas party, expect a next-level good time of food and fun at Schooners Beach Club!
43 – Go skydiving!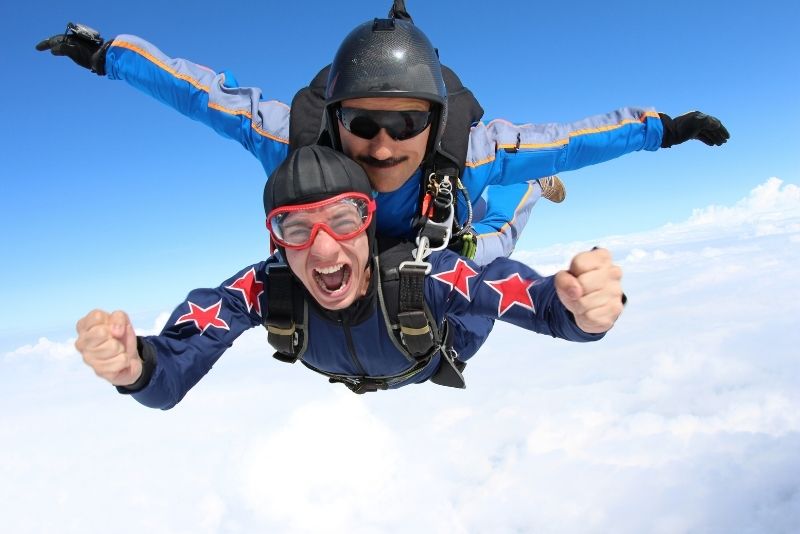 A thrilling way to experience the panhandle's natural beauty from a whole new perspective, skydiving from 14,000 feet is an adrenaline-pumping and downright unforgettable activity.
If you're looking for the safest facilities in town, head over to Skydive Panama City Beach; the flights, which depart from Graceville about an hour's drive from PCB, are designed for first-timers and experienced thrill-seekers alike.
44 – Stuff your face at Sharky's Beachfront Restaurant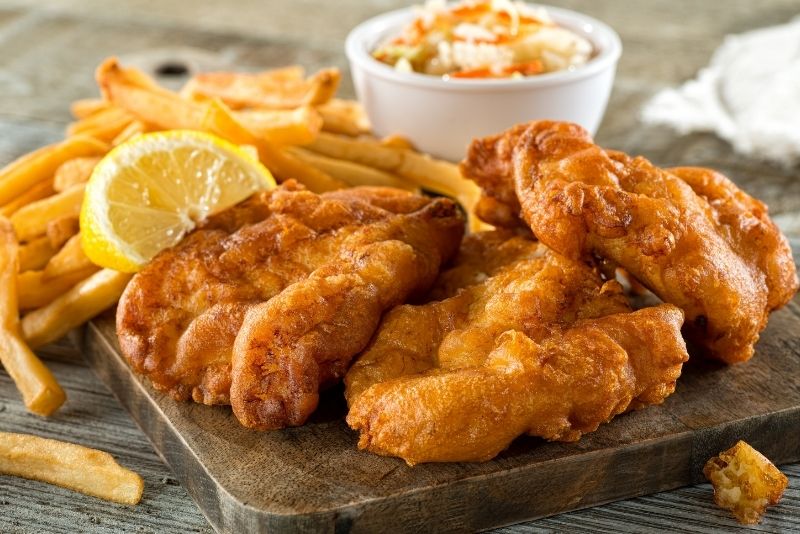 No visit to Panama City Beach is complete without a meal at the iconic Sharky's Beachfront Restaurant, with an amazing view overlooking the Gulf of Mexico from its patio!
Tucked away in between Lullwater and Bahama beach, and open for lunch or dinner every day until 11 pm (midnight over the weekends), get your fill from some of the freshest seafood around – including Sharky's World Famous Keys Platter.
Feeling thirsty? You'll find no shortage of margaritas here too.
45 – Meet cougars at the Bear Creek Feline Center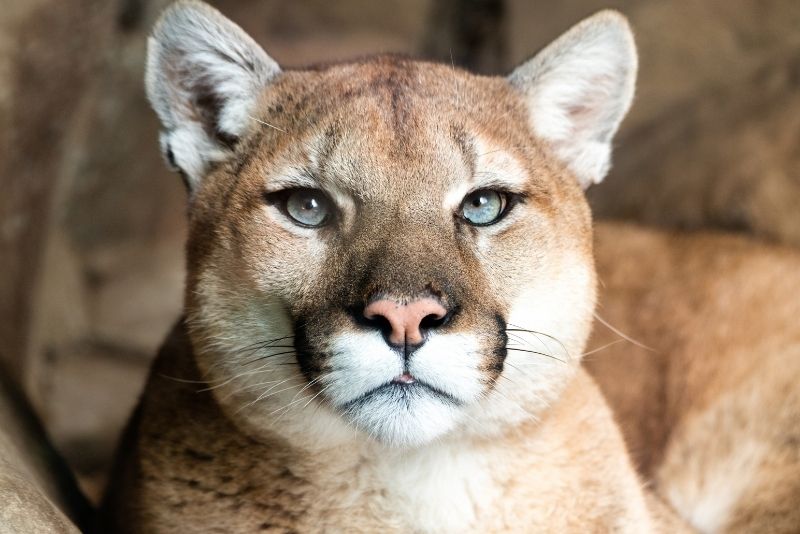 For cat lovers, a trip to Panama City Beach isn't complete without stopping into this heralded sanctuary for displaced and rescued animals.
Home to 21 beautiful creatures and counting, including a lynx, cougars, Florida panthers, servals and bobcats — and no tigers at the moment, despite laying their two cents on the table after the Tiger King Netflix show — the Bear Creek Feline Center provides a rare opportunity to get up close with these wild cats and learn more about their conservation.
46 – Step inside a submarine at the Man in the Sea Museum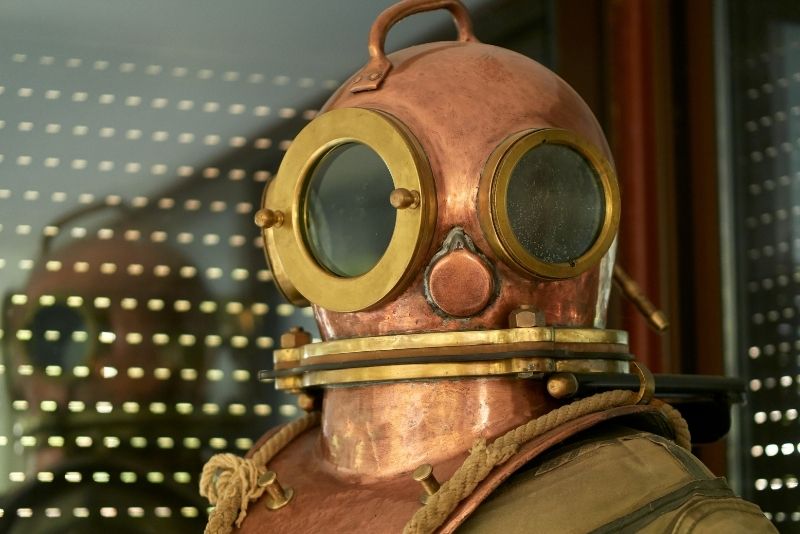 One of the more unique Florida museums, Man in the Sea offers a fascinating glimpse into life beneath the waves, dedicated to preserving the history of diving.
Covering everything from deep-sea exploration and treasure hunting to shipwrecks; the history of submarines, and the role of the US NAVY, this fascinating attraction is certainly worth a visit.
Hot tip: Take the time to watch the 55-minute film which dives into all of the exhibits.
47 – Grab a table at Pompano Joe's Seafood House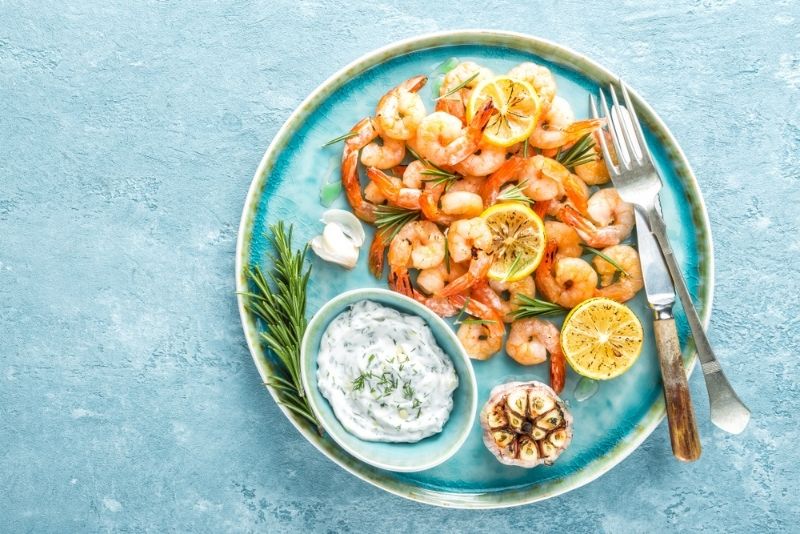 Pompano Joe's is the place to go for any seafood lovers in Panama City Beach – a long-standing oceanside favorite that has been cooking up some of Florida's finest since 1995.
With an extensive menu featuring everything from coconut shrimp to Mahi-Mahi tacos and no shortage of tropical cocktails (hair of the dog, anyone?), you'll be spoilt for choice.
Be sure to try the Seafood Gumbo, Joe's award-winning quintessential dish.
48 – Dine with a view at The Back Porch Seafood & Oyster House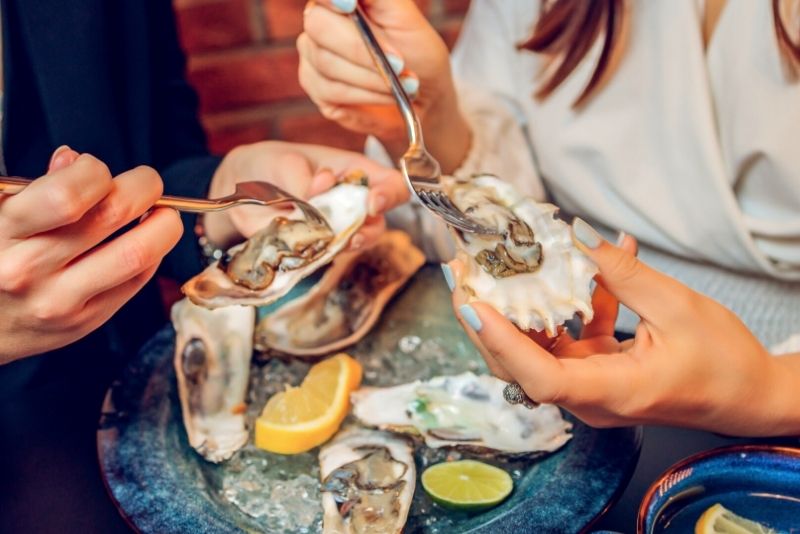 Right across the road from Pompano Joe's sits another noteworthy seafood joint offering ice-cold beer and a laid-back vibe: The Back Porch Seafood & Oyster House.
With live music on most nights of the week, this place has a party atmosphere that's perfect for unwinding after an exhilarating day of adventure.
49 – Watch a movie at Grand Theatre 16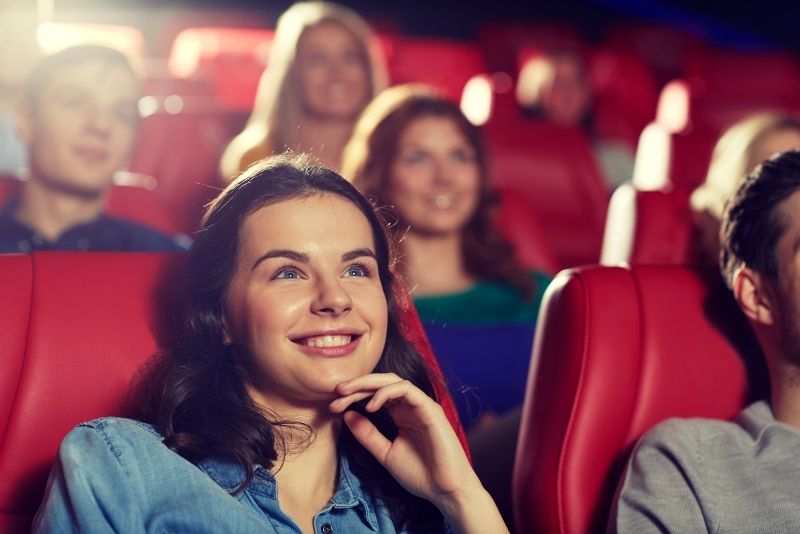 If you're after some air conditioning and a break from the beating sun, why not catch one of the latest blockbusters?
Located in Pier Park next to the SkyWheel, the multi-theater complex is your typical cinema, putting on a range of mostly Hollywood flicks with a concession stand to boot.
50 – Catch a country show at Tootsies Orchid Lounge!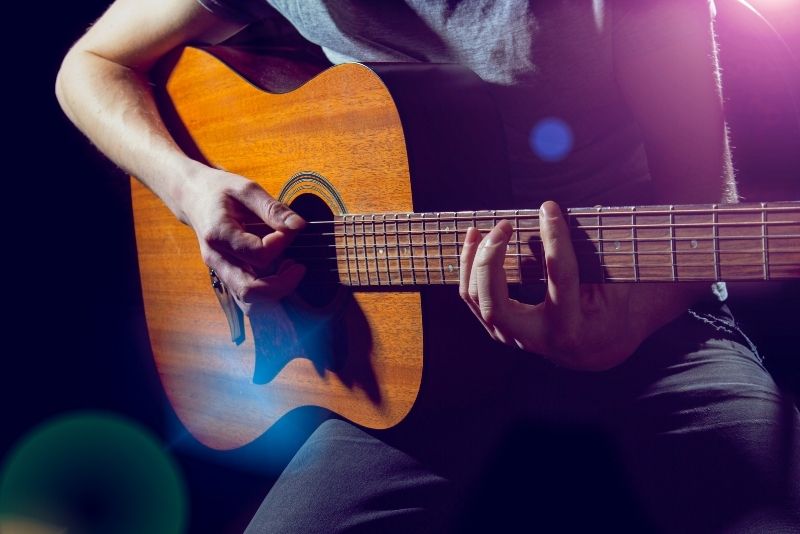 Mimicking the honkytonk vibes of the original Tootsies in Nashville, PCB's Tootsies is a lively spot that serves up Southern hospitality and live country music, with plenty of tasty grub to cap it all off.
A popular hangout for locals and tourists alike; the vibrant bar boasts southern-style food like ribs, steaks, wings, and burgers, and is seldom shy of a great atmosphere!
51 – Take the kids to the Science & Discovery Center of Northwest Florida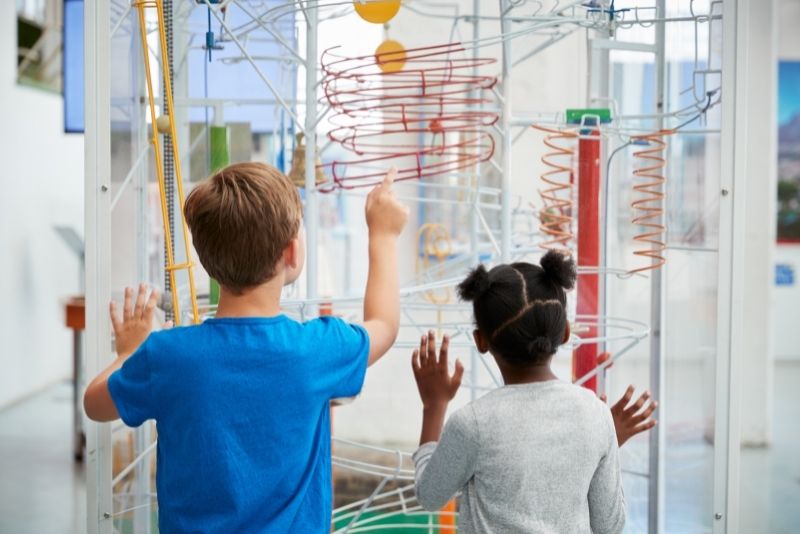 For an interactive, educational, (mostly) indoor activity ideal for the youngsters, be sure to head across the Hathaway Bridge to the neighboring Panama City and check out the family-friendly Science and Discovery Center of Northwest Florida.
Home to interactive exhibits for all ages from dinosaurs and space exploration — including a rocket building station — to robotics, this museum is informative fun at its finest!
52 – Slurp some oysters at The Grand Marlin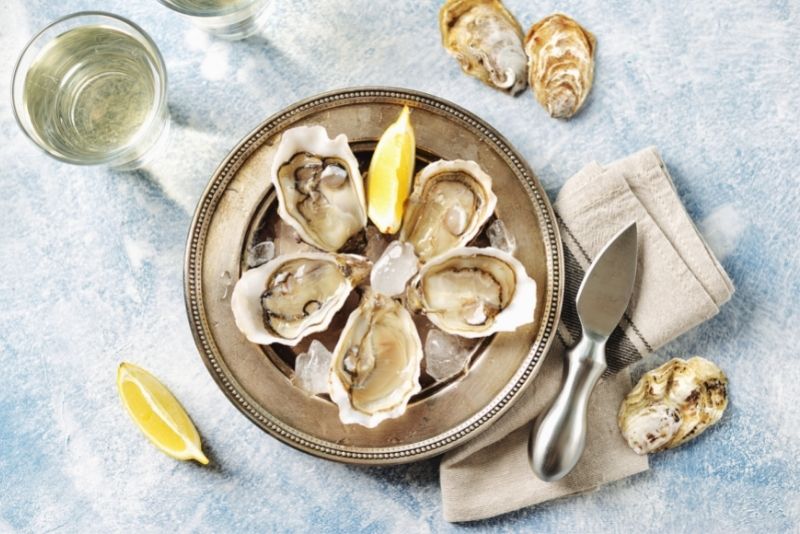 So you've seen all the sights and done all the activities – now it's time for a hearty meal,
For seafood lovers, the Grand Marlin is one of the best options in town, with its shucked-to-order oyster bar the undisputed highlight.
Thanks to its location next to Capt. Anderson's Marina overlooking an inlet of St. Andrews Bay rather than the Gulf Coast, this eaterie provides a more low-key atmosphere when compared to the typical beachfront bars.
53 – Have a drink at the famous Margaritaville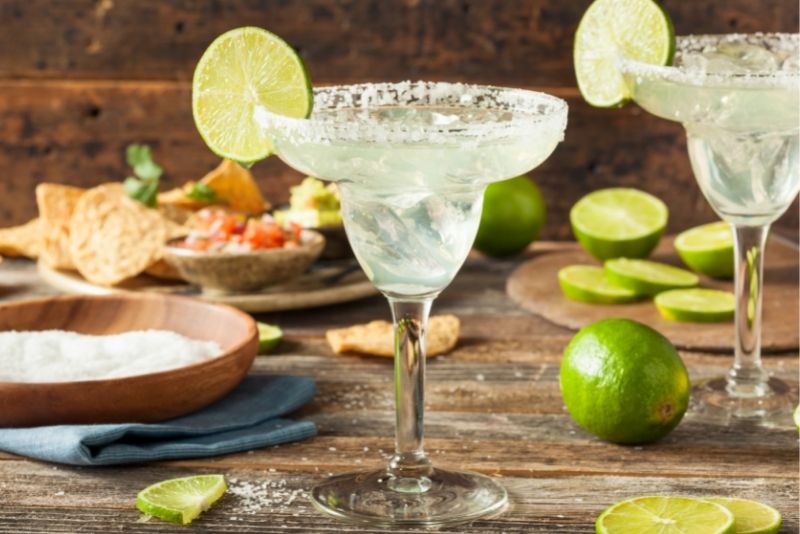 Ah, yes, the classic Margaritaville!
Arguably the most famous chain restaurant in the region, this cheesy-yet-fun drinking spot in Pier Park is a must-visit for any visitors to PCB who love their food as much as they do their drinks.
By day, dig into a plate of fish tacos or hand-battered chicken tenders; by night, down a couple of comically oversized margaritas and find a nearby dancefloor!
54 – Get a little buzzed at Ms. Newby's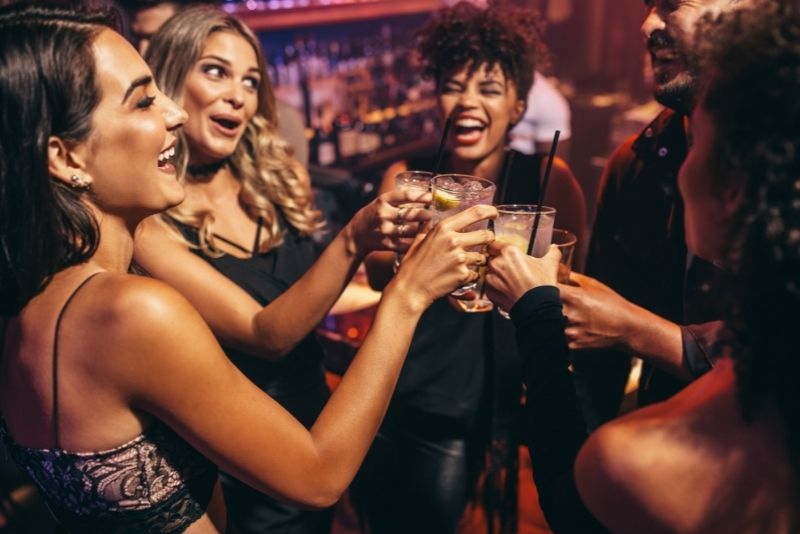 With three locations spread across our favorite Panhandle beach city, Ms. Newby's is a local institution and an essential stop for anyone with the stomach space to spare a few drinks.
Part liquor store, part bar, the popular beachfront party spot is known for housing friendly bartenders, serving up strong drinks, and welcoming a slightly older crowd.
55 – Dance till the sun comes up at Club La Vela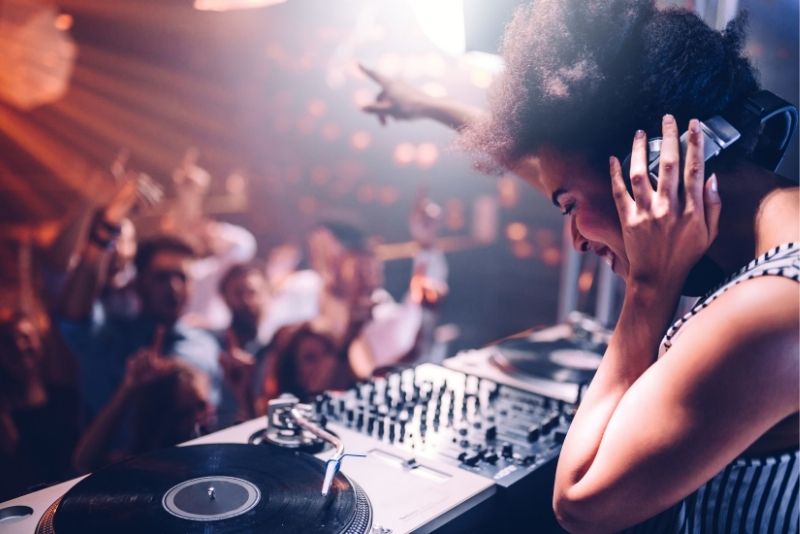 With world-class DJs and a variety of live music, Club La Vela is THE destination for those who want to party well into the night.
Known as a Spring Break hotspot where the drinks flow and the music blasts, this iconic panhandle party joint is self-proclaimed to be the largest nightclub in the USA — with a reputation like that, you've got to see what all the fuss is about, right?
Where to next?
Looking for accommodation? Check out the best hotels in Panama City Beach.
You've just spent a week or so living it up in Panama City Beach, but who says your vacation has to end just?
If you want to extend your stay and explore more of the United States, there are plenty of exciting cities that you can drive to.
The cultural melting pot that is New Orleans is about five hours drive west; with more warm beaches in Pensacola about halfway on the route.
To the east, the world-famous theme parks of Orlando are five to six hours' drive, likewise Tampa.
If you're willing to hop on a plane, you can reach the music-centric cities of Nashville or Memphis, the party hub that is Miami, historic Charleston, or even Washington D.C. within two hours!
We hope you've enjoyed our selection of things to do in Panama City Beach, Florida! If you have any other must-see suggestions, feel free to let us know in the comments! As always, happy travels.