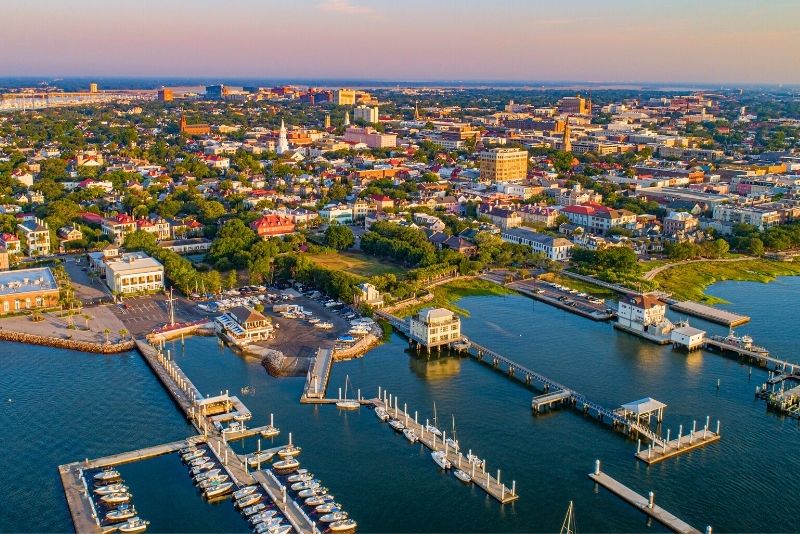 Looking for fun things to do in Charleston? You're in luck – there's plenty to see and do in this beautiful harbor city.
Charleston doesn't hold the official title of South Carolina's capital, but in the eyes of its residents — and the 7.3 million excited tourists who visit each year — the waterfront city is the undisputed heart of the state's history, entertainment, and art.
With a past that spans everything from American settlement to the dark ages of slavery and the Civil War, up to its modern status as a vibrant cultural hub, Charleston boasts activities suitable to any and every kind of tourist.
History buffs will be humbled by the centuries-old plantations and intricate museums, adventurers will rejoice with a plethora of heart-racing water sports opportunities, and foodies and party-goers alike will be spoiled for choice on the buzzing King Street.
And then there's the food. Famous for its traditional shrimp and grits, Charleston also offers mouth-watering cuisine with strong soul food and Southern influences. With so much to see, do, and experience, make sure to add the Holy City to your bucket list.
1 – Check out the Fort Sumter National Monument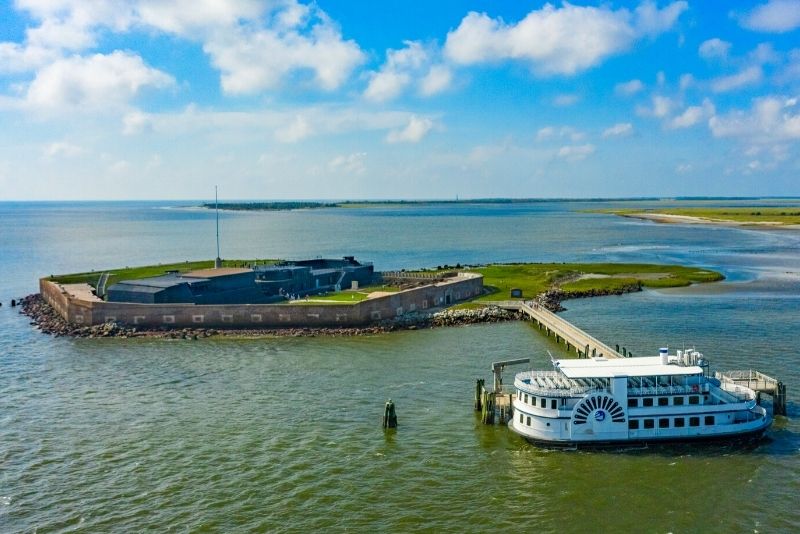 Noted for its historical significance as the location of the battle that ignited the American Civil War, Fort Sumter is an essential destination for any Charleston visitor.
Old-school cannons, real shrapnel, and historic brick fortitudes line the area; complementing its role in shaping modern America, the monument in its own right is visually impressive, thanks to its location directly overlooking the water.
2 – Get goosebumps on a supernatural ghost tour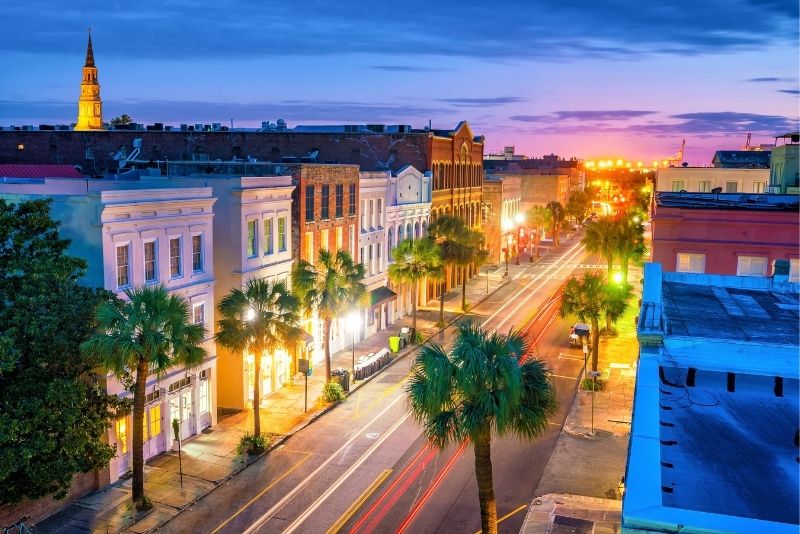 On the surface, Charleston is bright, artsy, and colorful; but the heartbeat of South Carolina also sports a dark, mysterious past — with a tumultuous 300-year history, Charleston is considered one of the most haunted cities in America.
Walkthrough the paranormal places like the Old Exchange dungeon, while hearing spooky tales of orphan poltergeists and the centuries-old residents who never truly left.
For a unique twist on the more traditional ghost tour, combine the spooks with a bar crawl, or even take to the open waters on a haunted cruise that sails through sites of pirate attacks and naval battles.
3 – Meet local artists at the Charleston City Market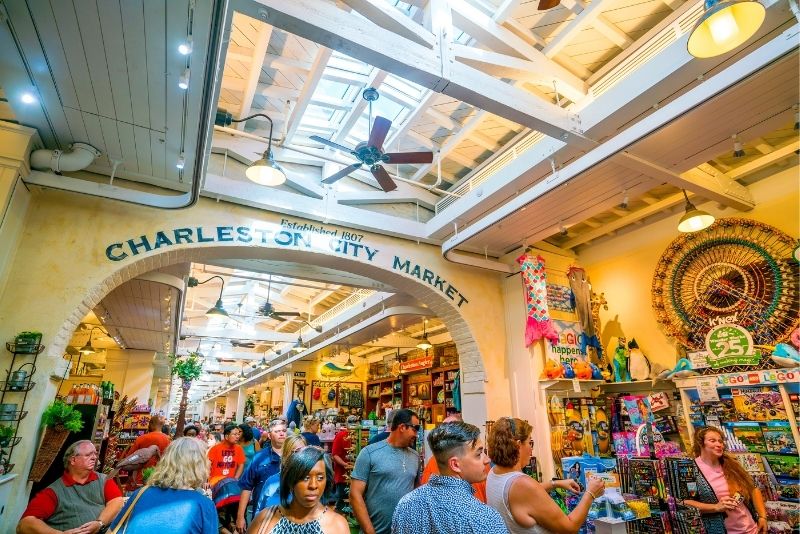 Considered the cultural heart of Charleston, the Charleston City Market has been a longstanding icon, welcoming locals and tourists through its historic doors since the early 19th century.
Nestled inside the 200-year old brick buildings are over 300 vibrant pop-up shops, with countless arts and crafts vendors to make for the perfect unique souvenir.
After exploring one of the nation's oldest public markets, the waterfront and its many restaurants are within a 10-minute walk.
4 – Step back in time at the Magnolia Plantation & Gardens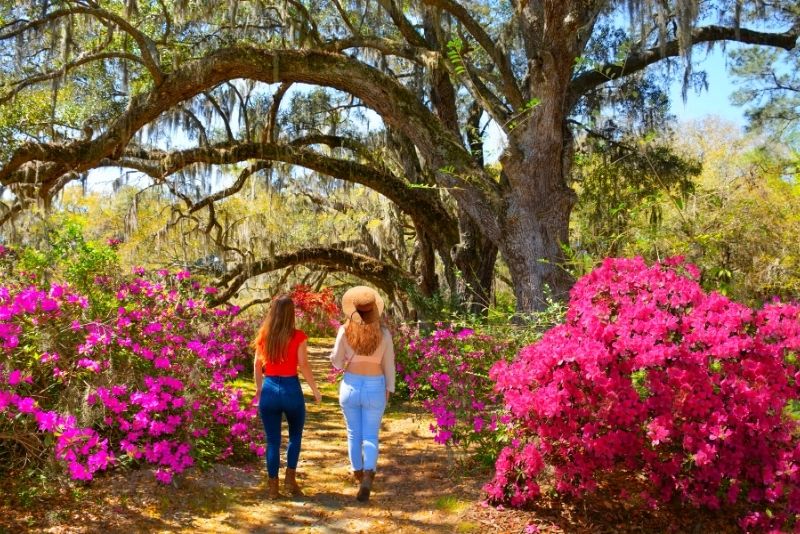 With its doors open to visitors for over 150 years (since 1870, to be exact), Magnolia Plantation & Gardens is well-deserving of its official title as the oldest public garden in America.
The sprawling 464-acre property includes a maze and small zoo (which kids absolutely adore), a conservatory, cafe, and a theatre — where guests can sit back, relax, and watch a 30-minute film detailing the fascinating history of this nearly-400-year-old Plantation.
5 – Try a new and exciting water sport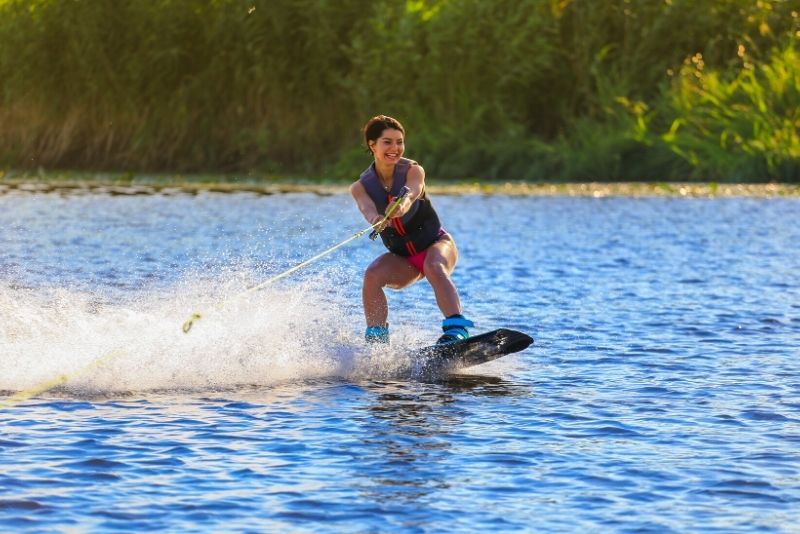 Whether you crave the adrenaline rush or prefer something a little slower and more relaxing, HydroFly Watersports has got you covered.
From tubing to wakeboarding, Flyboarding, even booze cruising and boat charters, there's an activity suitable to any budget and intensity level.
Whichever activity you choose, you'll look back on it as one of the best things to do in Charleston!
The crown jewel of any HydroFly experience is the Tiki Hut, the perfectly private floating island to soak in the view and sip on a cold drink.
6 – Walk under the oaks at the Drayton Hall Plantation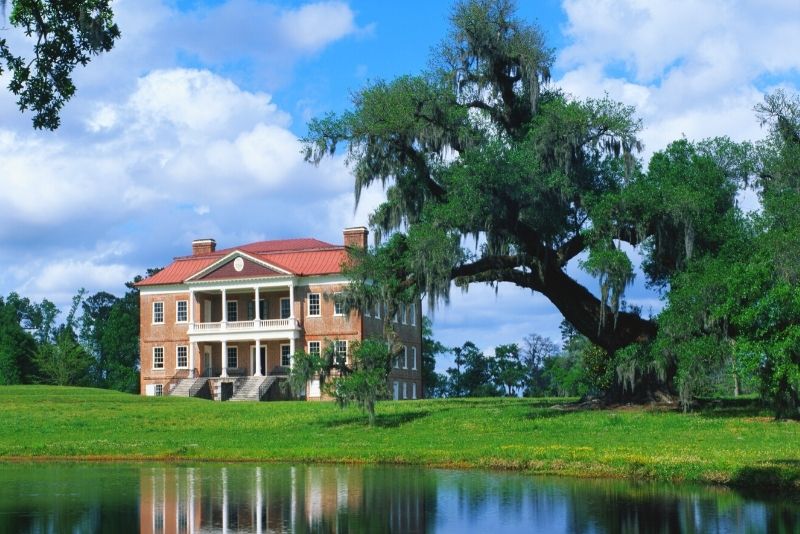 Overlooking the Ashley River, about a 25-minute drive from downtown Charleston, the Drayton Hall Plantation holds the title of the oldest unrestored plantation house in America that remains publically accessible.
Founded in 1742, it's also the oldest example of Palladian architecture.
125 acres of oak trees, ponds, and riverways surround the main house, ensuring a beautiful atmosphere to provide contrast to the eye-opening history lessons.
7 – Enjoy a long day of splashing fun at the local waterparks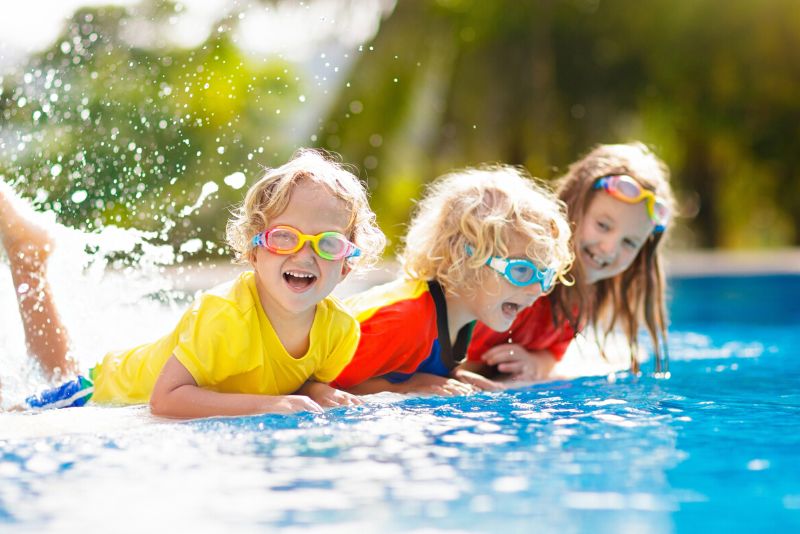 The Whirlin' Waters Adventure Waterpark (in North Charleston Wannamaker County Park) is packed with rides and attractions, including massive 65-foot-tall slides, a 27,000-square-foot wave pool, a rolling river, a big splash tree house, and a lagoon for the little ones.
If you just need a place to cool down for a few hours, the Splash Zone Waterpark is a smaller summer playground with an open and a tube slides, a lazy river, and a leisure pool. Kids will love the rainforest play structure and there are stands to buy food and drinks.
8 – Board a Charleston Harbor sightseeing cruise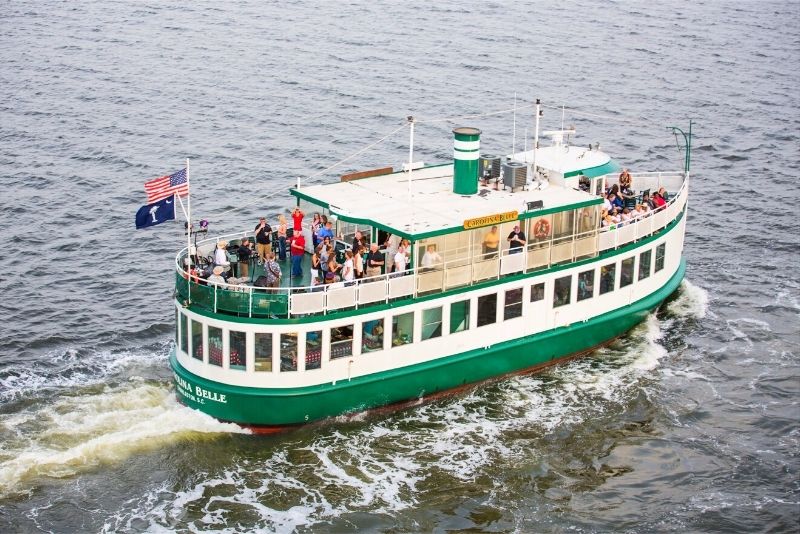 Considering its location on the shores of the Atlantic, it'd be remiss of any traveler to overlook a Charleston sightseeing cruise.
By day or as the sun sets, climb aboard the historic "Carolina Belle" for history fused with relaxation.
As the live narration echoes over the decks, travelers can soak in views of some of the Holy City's most renowned landmarks, including Fort Sumter, the USS Yorktown, and the Ravenel Bridge.
9 – Explore the stunning gardens at Middleton Place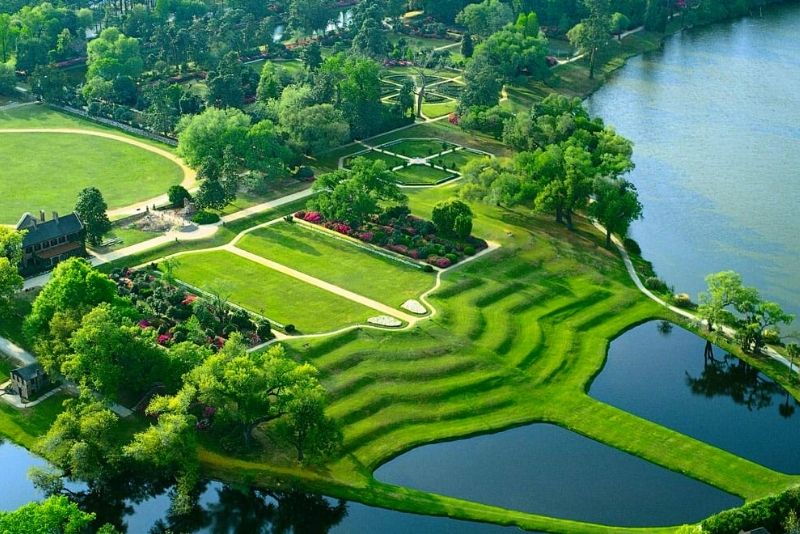 Boasting some of the most exquisitely preserved gardens of any former rice plantation in the country, the 65-acre, 300-year-old Middleton Place presents as an inviting place to spend an afternoon.
While the amazing landscaped gardens are an attraction in their own right, the property also houses a museum, live entertainment, farm animals, and offers a humbling tour that takes visitors on an educational journey into the former slave trade.
10 – Race go-karts at Charleston Fun Park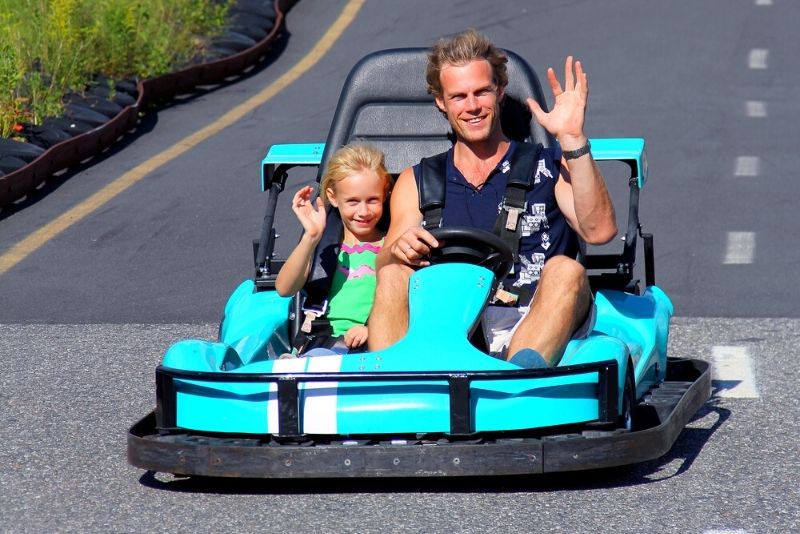 True to its name, an abundance of fun awaits at the family-friendly Charleston Fun Park!
Drift around corners on the high-speed go-karts, compete with your friends across 36 holes of mini-golf, unleash your inner Viking in the ax-throwing arena, or immerse yourself in virtual reality activities.
Whatever your fun flavor, as one of the best things to do in Charleston, this beloved attraction has got you covered.
11 – Trot through the town in a horse-drawn carriage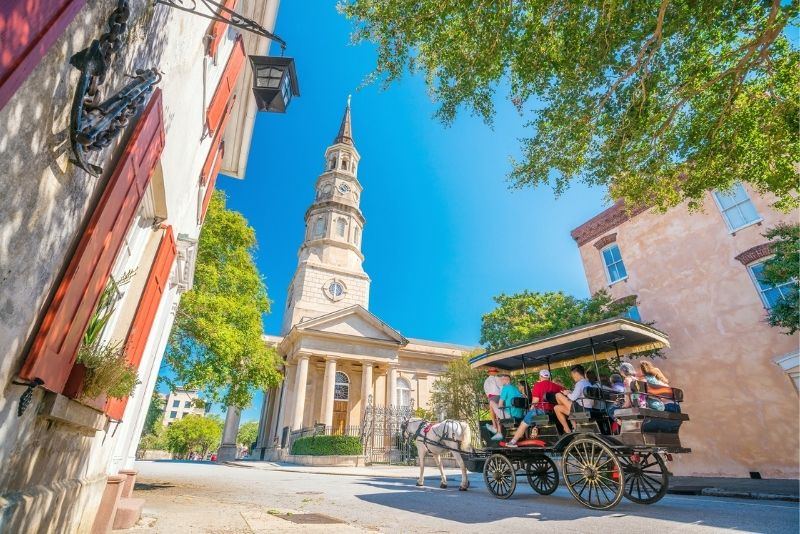 Step back in time and rest those weary feet by exploring the vibrant city streets on an old-fashioned horse-drawn cart.
Carriage rides are offered all day, from morning through to moonlight, covering some 30 blocks of Charleston's most colorful, historic, and tourist-friendly streets.
Spice it up by taking a haunted horse-drawn tour, during which the guide will happily share all of the city's spine-tingling stories.
12 – Spot dolphins on a kayak tour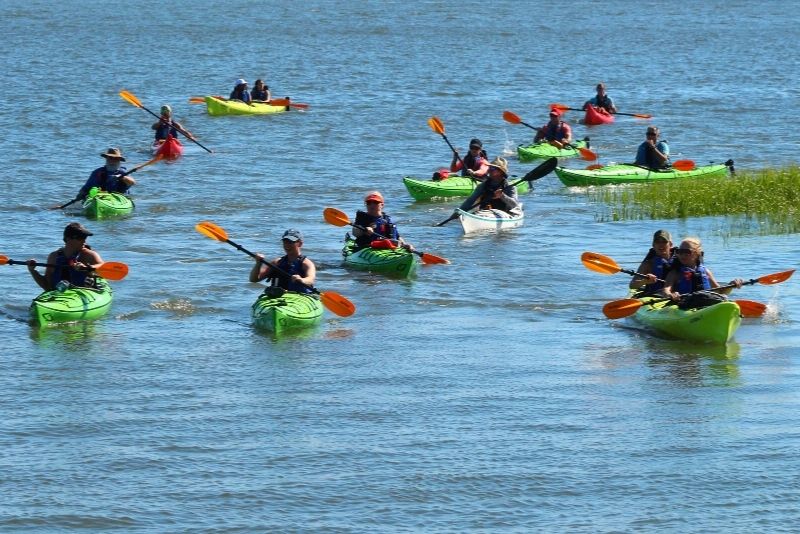 Ditch the harbor cruise ship packed with selfie-obsessed tourists and explore an incredibly biodiverse region of Charleston instead: the tidal marshes.
Kayakers are guided through the flat waterways by a knowledgeable wildlife expert, moving at little more than a leisurely pace.
With tours limited to 12 people, each seated in their own kayak, the likelihood of getting up close and personal with loggerhead turtles or bottlenose dolphins is high.
13 – Practice your balance on a stand-up paddleboard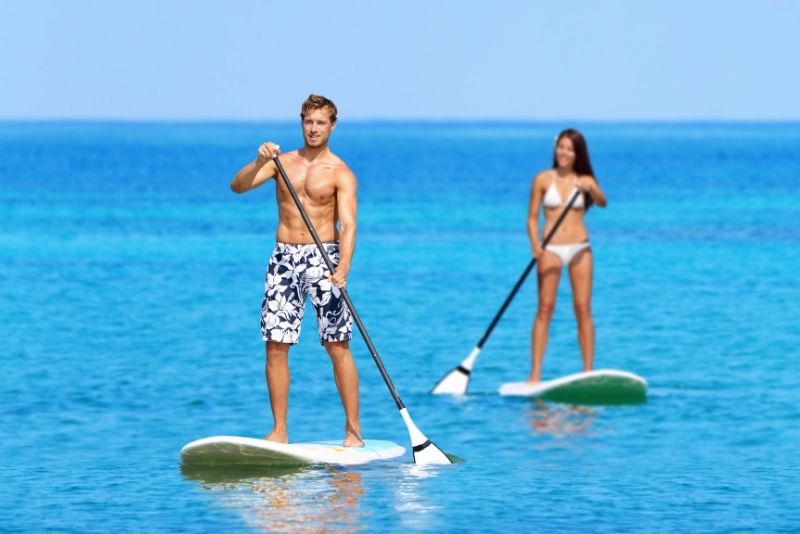 Learn a new skill and explore the intricate, wildlife-abundant tidal marshes at the same time with a slow-paced and relaxing stand-up paddleboard tour!
As a regular visitor to these parts, the professional instructor directs paddlers to all the prime wildlife locations — those lucky enough might even be greeted by dolphins and turtles.
For a change of scenery, take a stand-up paddleboard out to the Morris Island Lighthouse, located just off the northern coast of Folly Beach
14 – Experience music in an intimate, candlelight setting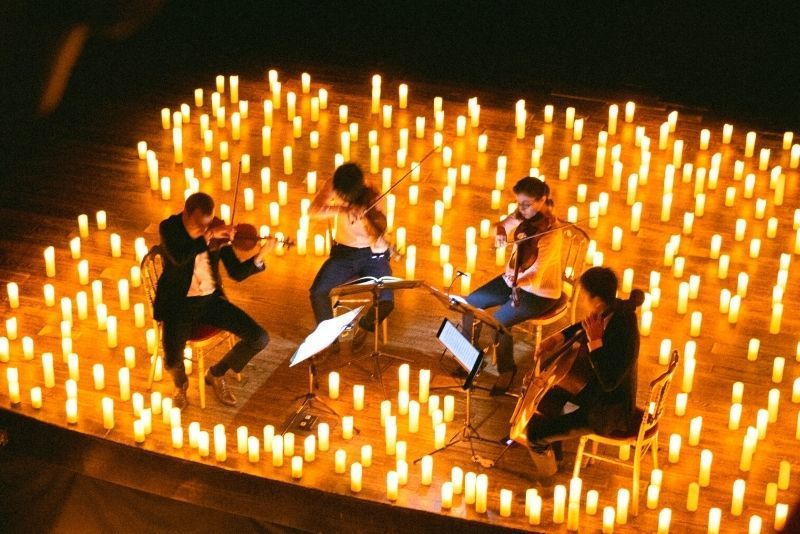 The magic of a live orchestra concert rises to a whole new level when you're surrounded by flickering candlelight. These one-of-a-kind concerts take place in some of the most iconic venues in Charleston, including the beautiful Unitarian Church, a National Historic Landmark.
Experience Vivaldi's Four Seasons or the holiday magic of The Nutcracker in a multi-sensory experience like you've never seen before. Or enjoy a unique tribute to musical stars like Beyoncé or Fleetwood Mac. Or get a ticket for Classic Rock on Strings, where you'll listen to famous songs from Aerosmith to The Rolling Stones.
15 – Taste local treats on a dedicated food tour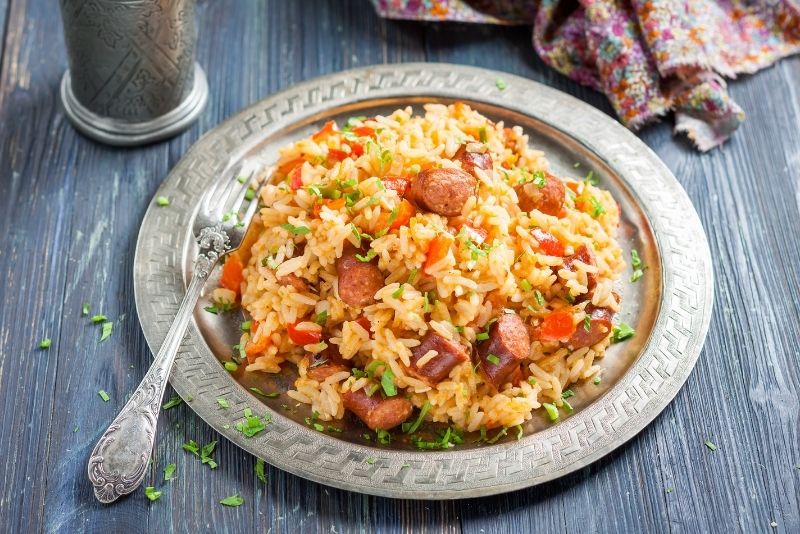 Tantalizing tourists' tastebuds with a combination of fresh seafood and classic Southern fare, the city-wide menu is second-to-none in the taste department.
Join a local chef or foodie (because locals always know best) and traverse through the city's backstreets and alleyways, sampling a collection of the area's most famous dishes — like grits, fried oysters, Fried Green Tomatoes, and Hush Puppies — while learning about Charleston's intricate history the whole way through.
16 – Go hiking at the Caw Caw Interpretive Center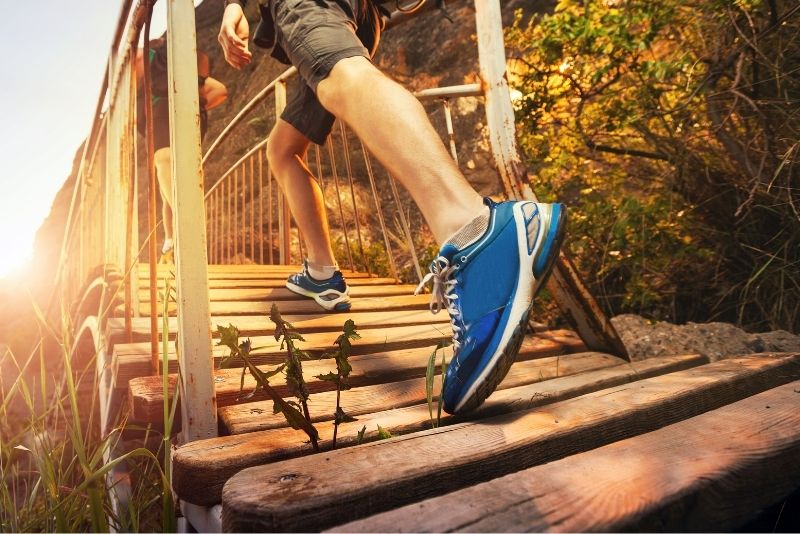 Once a crucial part of several rice plantations, the Caw Caw Interpretive Center now serves as a giant, tourist-friendly breath of fresh air, offering picturesque elevated boardwalks that traverse across the wetlands, swamps, marshes, and woodlands.
All in all, the sprawling park hosts nearly 10 kilometers of hiking opportunities, with its diverse terrains welcoming deer, wild turkeys, and woodpeckers, just a few of the countless local species.
17 – Discover the beauty of Charleston with a walking tour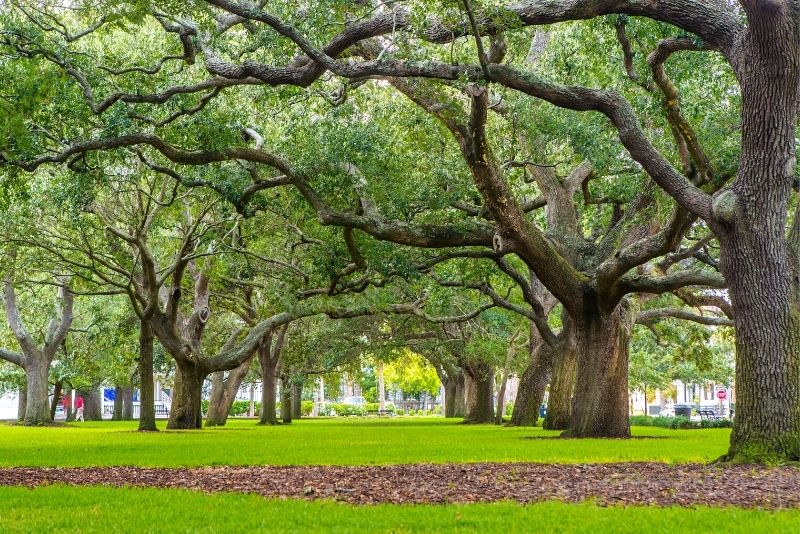 Nestled in the historic downtown district, straddling the waterfront, White Point Gardens provides plenty of shade to enjoy a stroll or a picnic through beautiful greenery.
The gardens, situated adjacent to the Battery (the city's iconic defensive seawall and promenade), provide unbeatable views of both Fort Sumter and the sparkling Charleston Harbor.
Depending on which walking tour you choose, you might also walk by Rainbow Row and its pastel-colored historic homes, the expansive Joe Riley Waterfront Park, and the multi-layered Pineapple fountain, a popular spot for photos.
18 – Stroll down the Shem Creek Boardwalk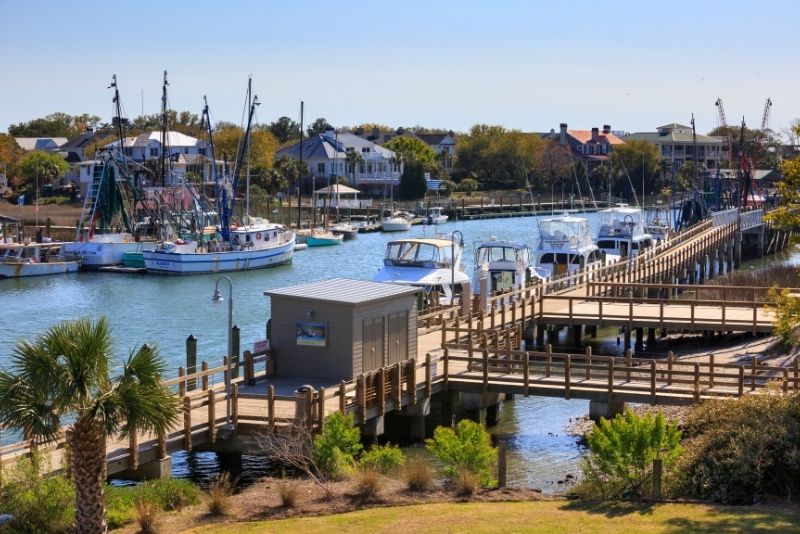 Make sure the camera batteries are charged because Shem Creek is widely considered to be the most picturesque waterway in the entire Lowcountry region.
Located in Shem Creek Park, the creek itself is home to plenty of boat tours operate on the water (including kayaking and fishing) – although the simplest and cheapest way to soak in the ambiance is with a leisurely stroll down the 2,200-foot-long Shem Creek Boardwalk.
After tiring out the legs, the area is teeming with restaurants and bars to relax for an hour or two.
19 – Get the heart racing at Wild Blue Ropes Adventure Park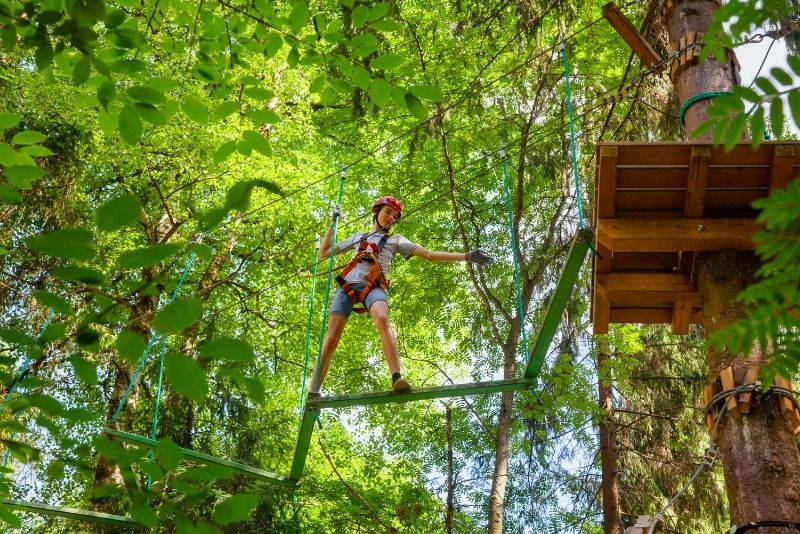 Step out of your comfort zone (literally) by crossing the tightropes at Wild Blue Ropes Adventure Park.
Situated on James Island, about a 10-minute drive (or 20-minute bus trip) for mainland Charleston, Wild Blue boasts outdoor adventure courses for people of all ages and abilities.
Low ropes will suit the youngsters and beginners, while the higher, more complicated sections are perfect for the ultimate adrenaline-seekers.
20 – See the genuine confederate submarine: the H.L. Hunley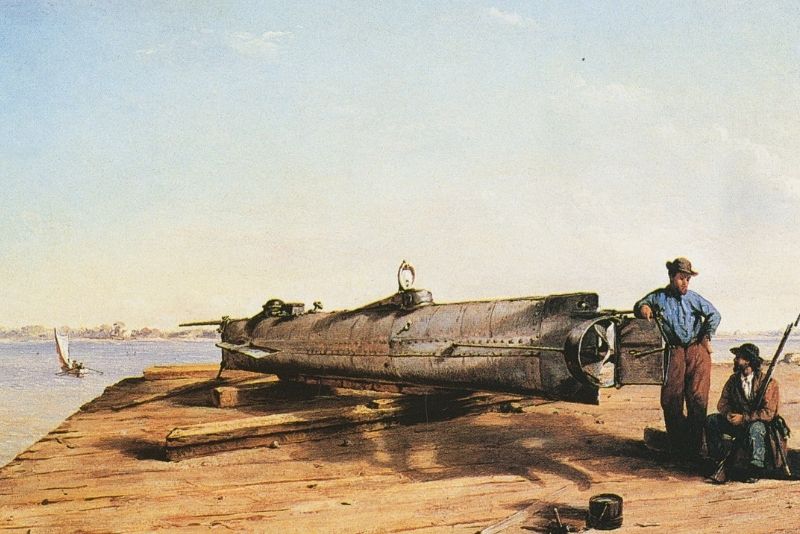 As a former confederate submarine turned unique educational experience, the Hunley is a must for any history aficionado.
Thanks to its historical significance, Friends of the Hunley has justifiably become one of the city's most popular attractions for both locals and tourists.
The Hunley was the first submarine to ever successfully sink an enemy ship during wartime; this event, as well as the broader Civil War, plus plenty of interactive exhibits are sure to keep kids and adults entertained for at least a couple of hours.
21 – Feel the thrills on a narrated speed boat adventure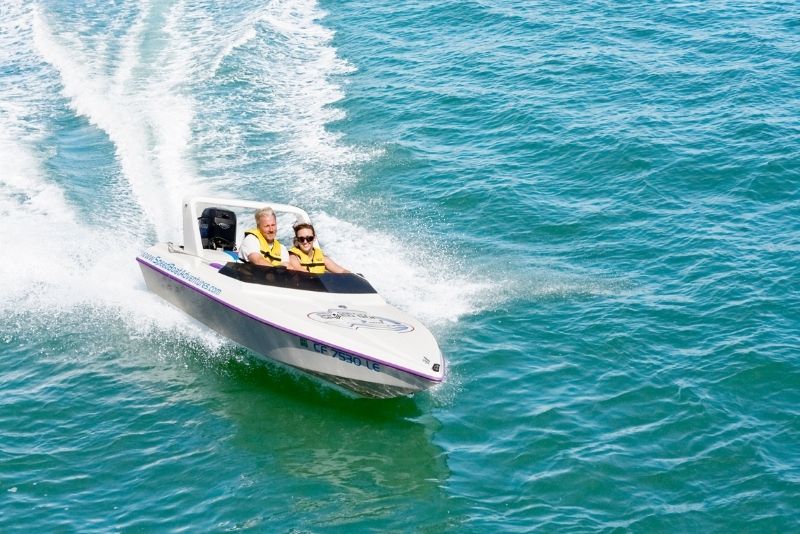 Turn the dial up a notch with a high-octane sightseeing speed boat cruise!
During the roughly 2-hour narrated tour, guests can take the helm of their own private jet boat, carving through the waves at high speeds and admiring impressive landmarks like the Battery and the USS Yorktown Aircraft Carrier at the same time.
The speed boats operate year-round, although it's wise to bring a jacket if visiting in the winter (it can get mighty windy on the waters!).
22 – Step into the Antebellum era at the Aiken Rhett House Museum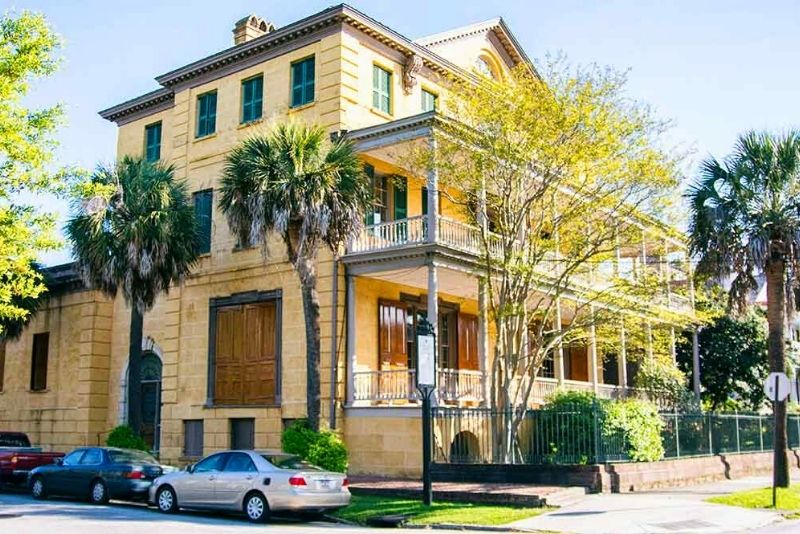 For an exceptional insight into the Antebellum (slavery) era in America, look no further than the Aiken Rhett House Museum.
Guided tours of the property take guests on an informative journey through the main house, the original slave quarters, the carriage block, and the backlot.
Combined, the experience conveys a valuable lesson into the daily realities of the enslaved Africans that once lived and worked within its walls.
The 1818 townhouse is located smack-bang in the middle of downtown Charlestown, presenting as an easy activity to fit into any day of exploring.
23 – Learn all about African-American with a tour of the Philip Simmons House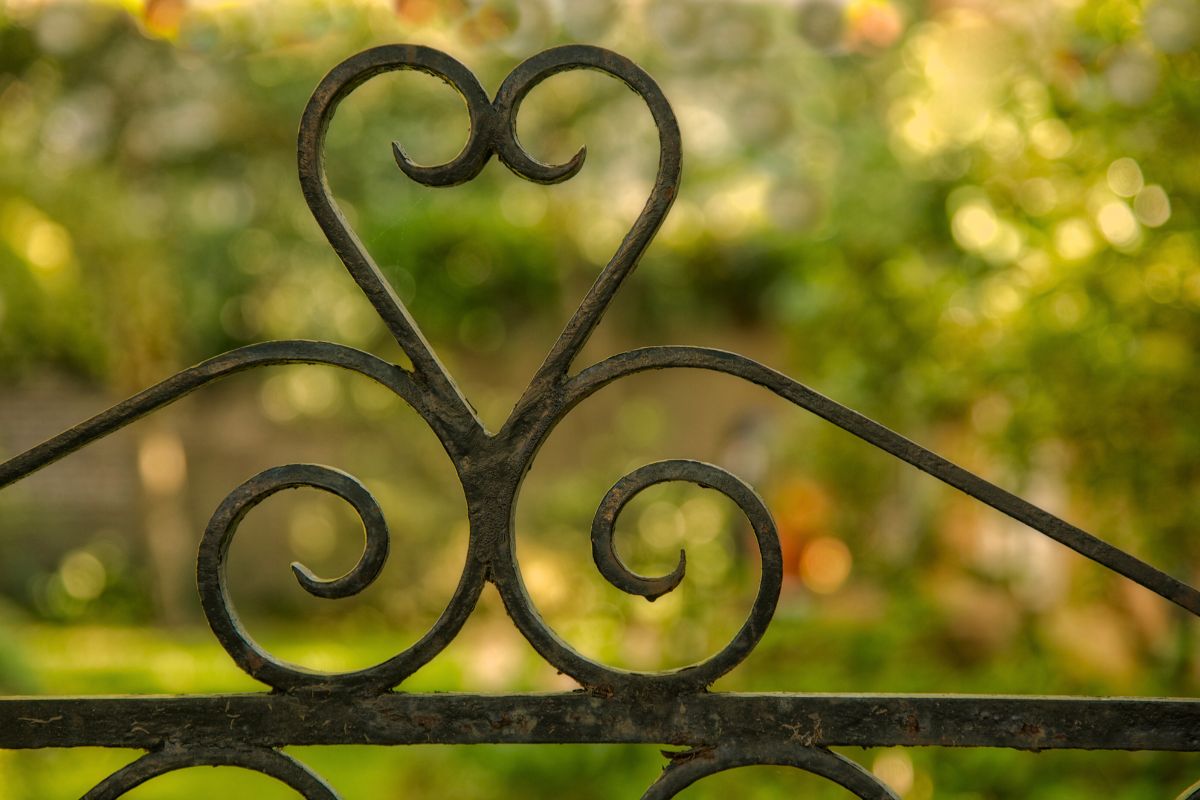 Being a city with diverse cultures and a storied past, The Philip Simmons House tour beckons history buffs — it's underrated, it's educational, and it pays homage to the man who dedicated his life to creating beautiful ironwork throughout the city.
The house itself boasts a distinctive double porch and elegant detailing throughout every room; architectural elements that reflect the recognizable Charleston style.
But it's the deep dive into Simmons' work — who remains among the greatest African-American artists of the 20th century — that draws people in.
As you walk through the house (which has been designated a National Historic Landmark), you'll be surrounded by Simmons' intricate ironwork creations, which line the walls and furnishings. From ornate gates to delicate sculptures, each piece tells a story.
Accompanied by a local expert, you'll not only get to see some of his best work, but you'll also learn all about Simmons' life, the techniques he employed to create his stunning art, and Charleston's broader 350-year-old African-American community.
Besides the house itself, most tours will also meander around the area, checking off notable landmarks like Mother Emanuel AME Church and the New Tabernacle Fourth Baptist Church.
24 – Visit the Charles Towne Landing State Historic Site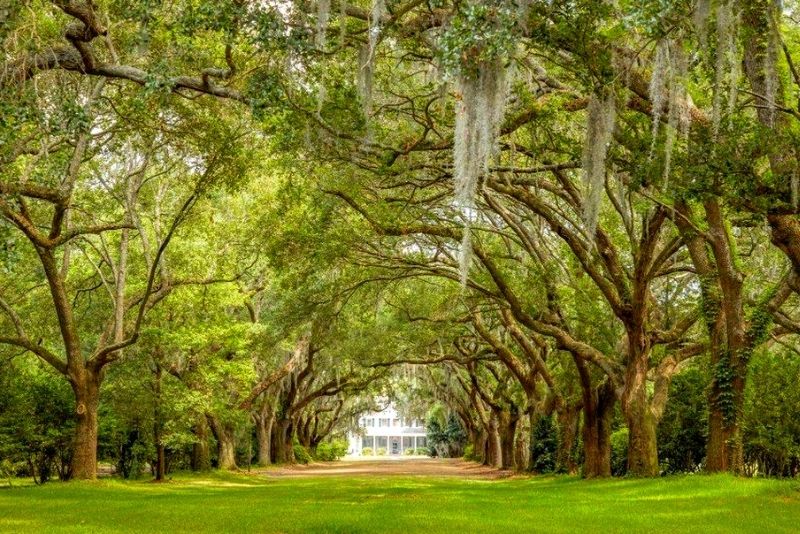 With 80 acres of park gardens, the only zoo in the Charleston area, a picturesque oak alley, and 10 kilometers (6 miles) of walking trails, Charles Towne Landing is a stunning slive of Mother nature, ideal for an afternoon of exploring.
Complement its beauty, the area also carries enormous historical significance: as the location where British settlers landed on American soil way back in 1670, the historic site recreates the life and times of South Carolina's early settlers in a preserved centuries-old village.
25 – Embark on a fishing trip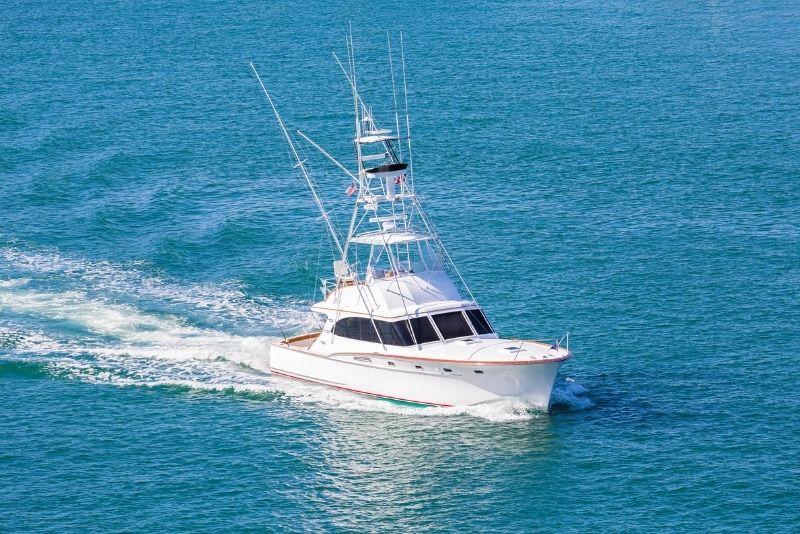 Join a knowledgeable skipper and head out to the open ocean where you'll try your hand at reeling in a few fish!
While many chartered fishing tours find their best catches around local Lowcountry areas like Kiawah Island or Folly Beach, the highly-experienced captains follow the fish.
So no matter where you end up anchoring, expect at least a few bites from the likes of barracuda, triggerfish, and red snapper.
26 – Marvel at the staircase in the Nathaniel Russell House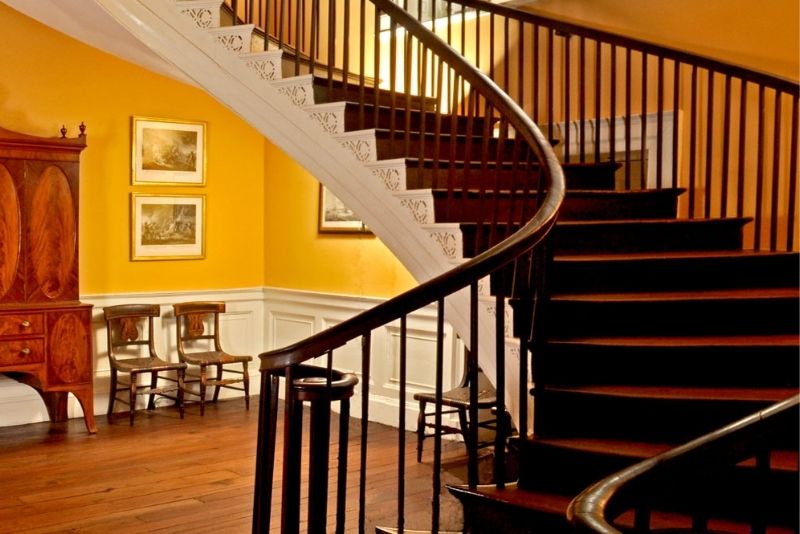 Glimpse into the long-gone world of America's elite slave-traders with an informative tour of the neoclassical, two-centuries-old Nathaniel Russell House.
Guided walkthroughs take guests throughout the home, highlighting points of architectural, historical, and cultural significance.
The three-story staircase is an architectural gem and a regular crowd favorite; meanwhile, the lessons learned and tales told are truly eye-opening.
27 – Try a few blends at Deep Water Vineyard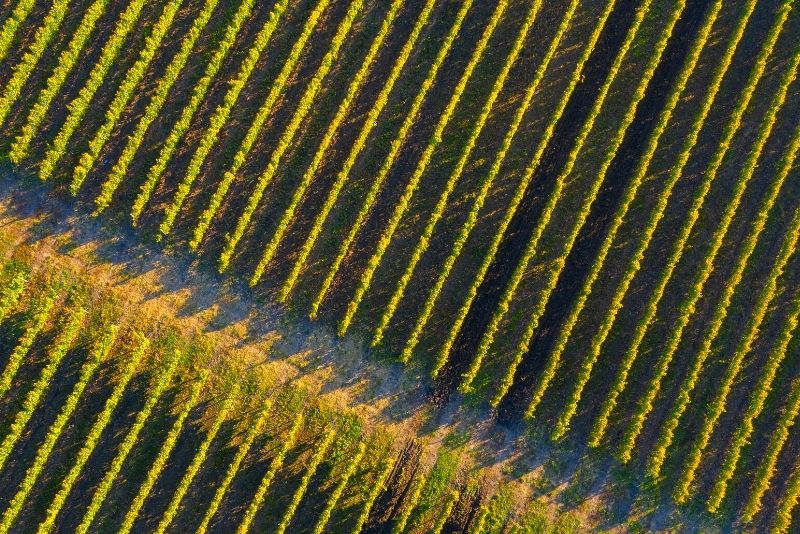 Sporting the title of South Carolina's only winery, the 50-acre Deep Water Vineyard is an unmissable locale for any wine connoisseur visiting the area.
The wine list includes several varieties of white and red muscadine wines, and yes, tastings are offered!
Combine a tasting with a cheese platter to add that extra element of fancy to the perfect day-trip getaway.
28 – Learn the city's history at the Charleston Museum
Officially the oldest museum in America, the Charleston Museum has been showcasing artifacts and welcoming guests since, remarkably, 1773.
In addition to its intriguing exhibits that span from prehistoric fossils all the way to modern times, including 'Charleston in the Revolutionary War', 'Lowcountry History', 'City Under Seige', and 'Kidstory', the museum is also connected to two historic homes: the Heyward-Washington House and the Joseph Manigault House.
The museum is conveniently situated in the Wraggborough neighborhood, not too far from the Aiken-Rhett House Museum — making for the perfect back-to-back itinerary.
29 – See works of art come to life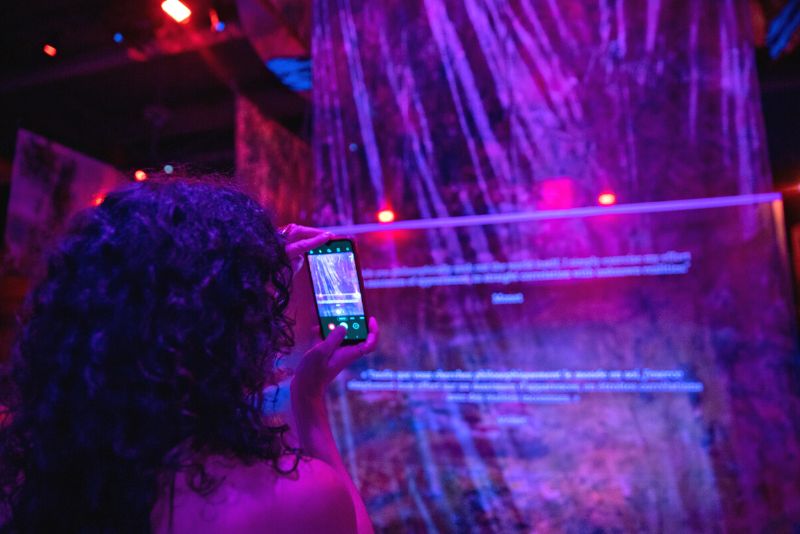 For art as you've never seen it before, visit an immersive digital exhibit of the masters. Step into a gallery as if you were stepping into a painting and see the works of Magritte, Monet, or Van Gogh come to life.
These one-of-a-kind VR experiences use a mix of projection mapping, sound effects, uniquely atmospheric lighting, and 360-degrees digital imagery to transform some of the best works of art in the world into living masterpieces.
30 – Go surfing at Folly Beach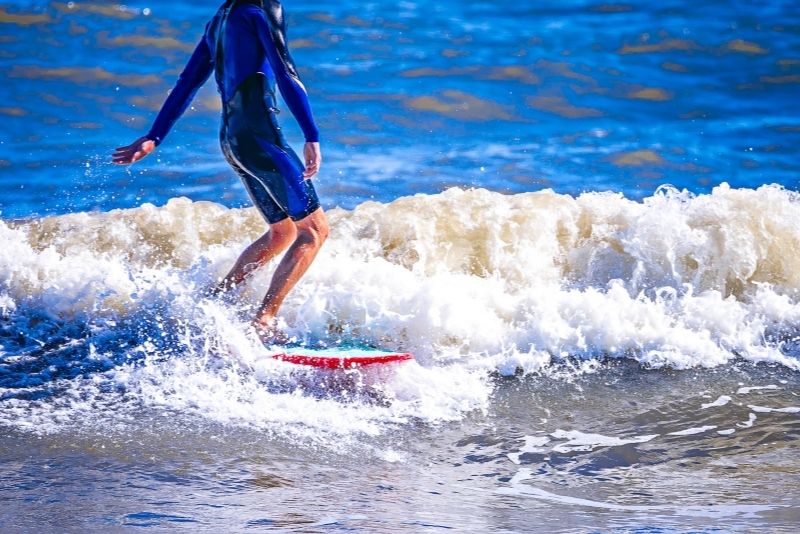 Ideal for beginners who've never or rarely hit the waves, a professionally-instructed surf lesson on the shores of Charleston Folly Beach is an unmissable outdoor activity — especially on those hot and sticky summer days.
Best of all, the surf companies provide all the equipment and even pick you up from your hotel. All you need to bring is a smile and a can-do attitude! For intermediates and experts, skip the lesson altogether and simply rent your own board.
Not up for surfing? The Folly Beach County Park & Folly Beach Pier have plenty more to offer. Go swimming, take a walk on the soft sands, visit the Morris Island Lighthouse, or enjoy some fishing on the pier.
31 – Sample the flavors at the Charleston Tea Garden
Coffee snobs, take a bake seat — this one is for the tea lovers!
The Charleston Tea Garden (formerly the Charleston Tea Plantation) proudly sells itself as the only tea garden in North America where tea bushes stretch out as far as the eye can see, thanks to its 127 acres of Camellia Sinensis plants.
Notably, the garden is free to visit — just shell out a few bucks for the optional trolley tour, or for some take-home loose-leaf from the gift shop.
32 – Check off all the city's main attractions on a bus tour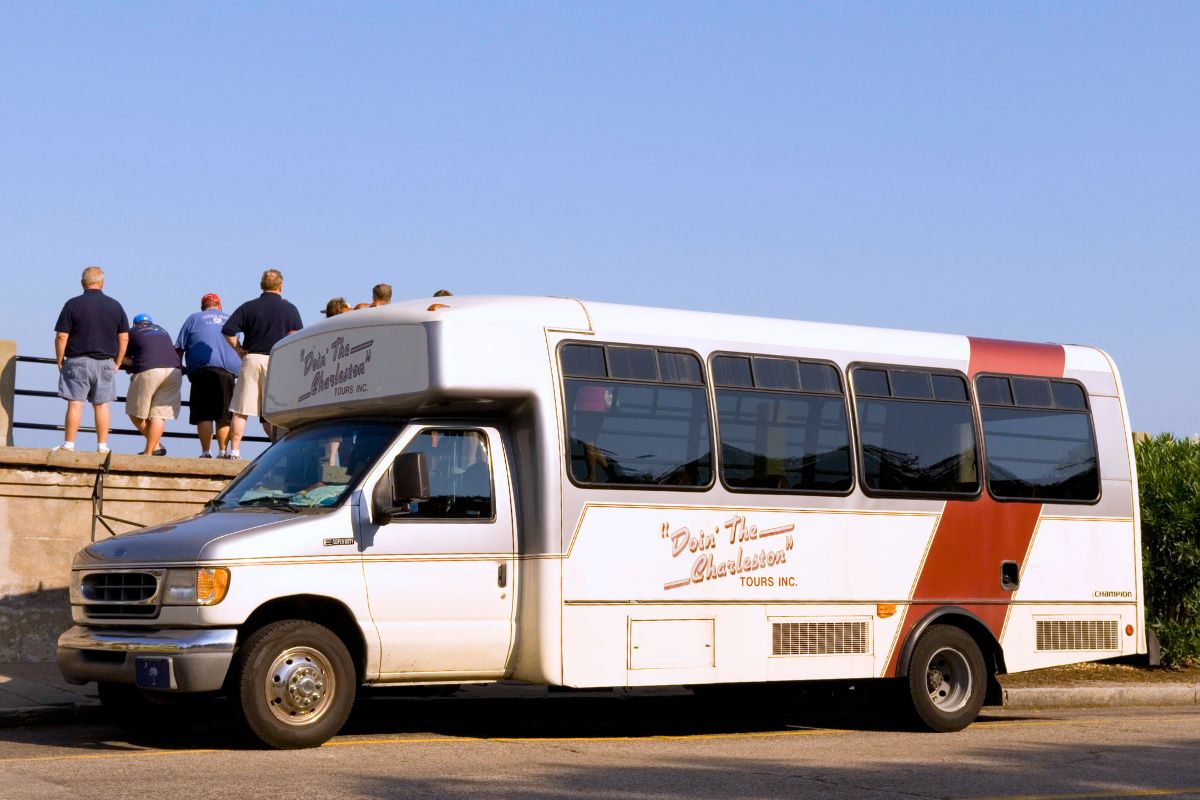 Ideal for first-time visitors short on time, looking to get a quick overview of all that this East Coast city has to offer, Charleston's wide range of bus tours are a great way to check off the quintessential landmarks and get your bearings.
The most typical bus tour, which focuses on run-of-the-mill sightseeing, lasts around 90 minutes and makes its way around downtown Charleston and its delightful historic residential areas.
You'll be able to tick off the top attractions — Rainbow Row, Waterfront Park, the Battery, White Point Gardens, Nathaniel Russell House, and St. Michael's Church, to name a few — as you go, with given for a couple quick selfies at each stop. And, with a local expert tour guide by your side the whole way through, you can rest assured you'll get the inside scoop on the city, not just the usual tourist fluff.
Prefer something a bit different? For partygoers, you've got party bus brewery tours that whisk you around Charleston's buzzing craft beer scene. Or, for history buffs, you can combine a history-focused bus tour with a ticket to the Charleston Museum.
33 – Try a few blends at Deep Water Vineyard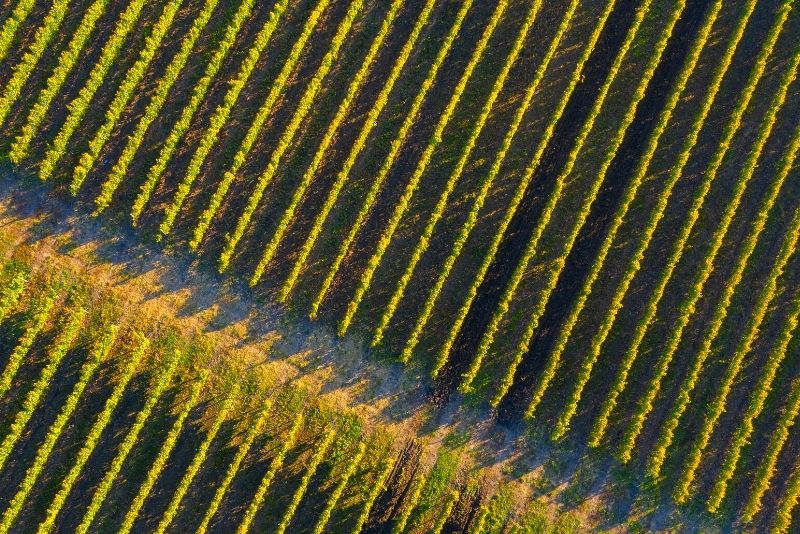 Sporting the title of South Carolina's only winery, the 50-acre Deep Water Vineyard is an unmissable locale for any wine connoisseur visiting the area.
The wine list includes several varieties of white and red muscadine wines, and yes, tastings are offered!
Combine a tasting with a cheese platter to add that extra element of fancy to the perfect day-trip getaway.
34 – Catch a Redfish on a fly fishing trip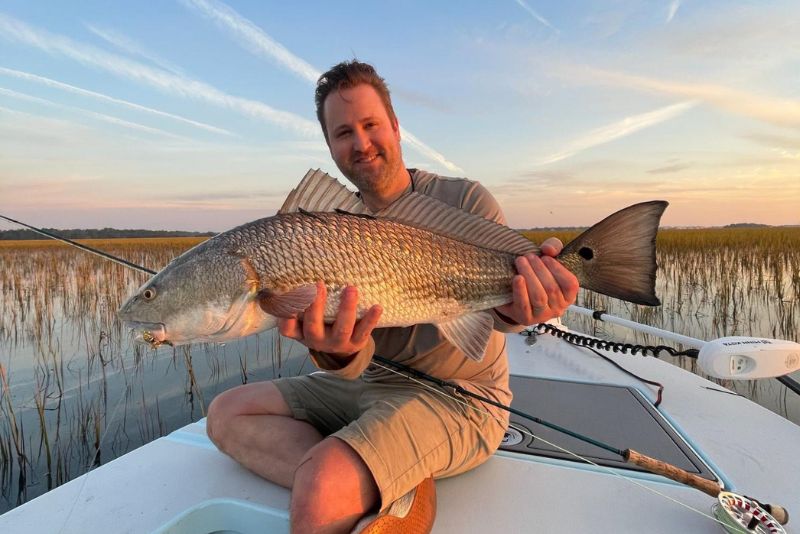 While most people think of fly fishing as something to be done in trout streams out west, Charleston is actually a highly sought after destination for fly fishing. If deep sea fishing charters aren't your thing, perhaps you'd like sight fishing for Redfish in a flats boat, polling through the spartina grass marshes at low tide.
Anglers can target Redfish, Speckled Sea Trout, and Flounder to name a few. There are a ton of great fishing spots all within a short boat ride from Folly Beach. Hire one of the local guides, like GhostWater and they'll meet you at the dock, provide all the gear, and take you to all the best spots.
Thanks to our friends at Rhythm Fly Fishing for the heads up on this well-kept secret!
35 – Dive into a dark history at the McLeod Plantation Historic Site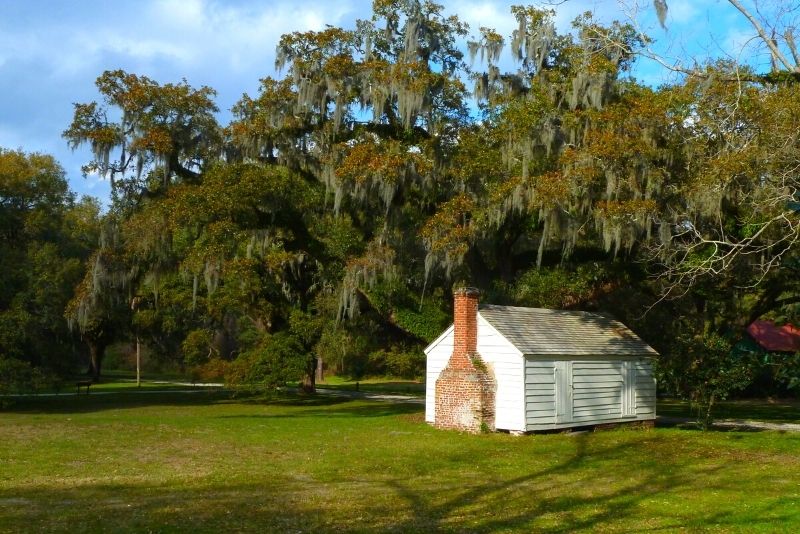 Since its establishment in 1851, the McLeod Plantation has played host to some of the nation's darkest and most historically-significant times.
These times of slavery and inequality, and the stories which resonate from them, are detailed exceptionally well through the historic site's permanent exhibits and knowledgeable tour guides.
Besides the main house and the outhouses, the grounds also include an outdoor pavilion, a stunning oak-tree alleyway, and the famous McLeod Oak, which is believed to be over 600 years old.
36 – Visit a historic landmark: the Old Exchange & Provost Dungeon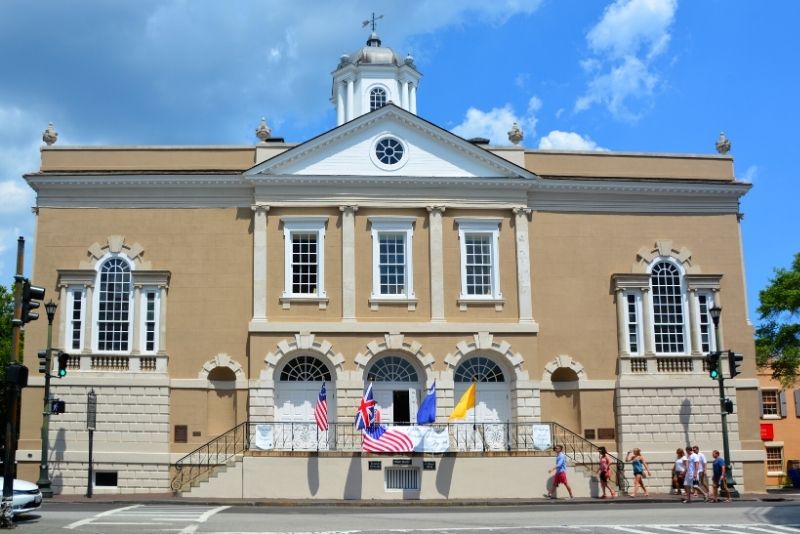 A Charleston landmark for the better part of two and a half centuries, no trip to this Southern city is complete without at least a brief stroll through the Old Exchange & Provost Dungeon.
While the majority of walking, cycling, and horse-drawn tours will pass by this renowned establishment, exploring the history within its walls — particularly, in the dungeon — is a must.
37 – Understand the past at the Old Slave Mart Museum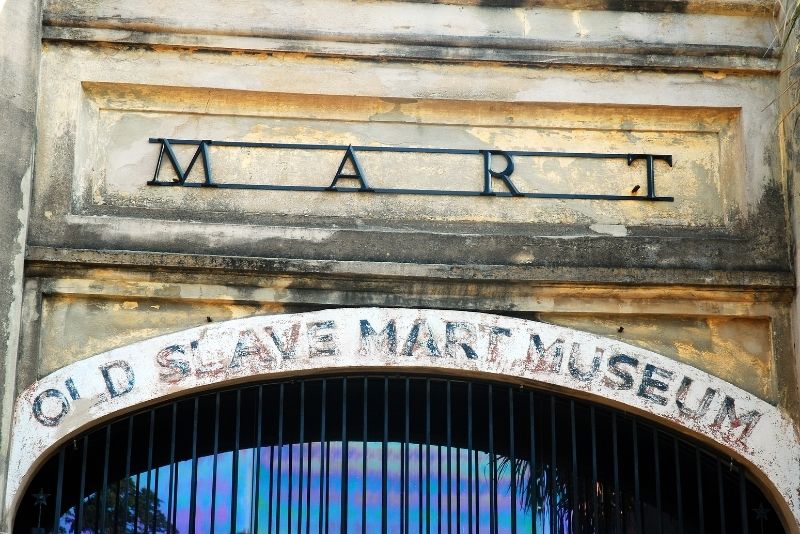 When the notorious slave trade was still thriving in the South, this property served as an auction house, all the way up to November of 1863.
Today, it remains one of the only slave auction galleries still in existence, and the only one in South Carolina.
Popular with visitors and locals alike, through true stories of former slaves, the Old Slave Mart Museum provides a unique and humbling insight into the region's tumultuous past — an insight that very few museums across the country can replicate.
38 – Grab a beer or two at Palmetto Brewery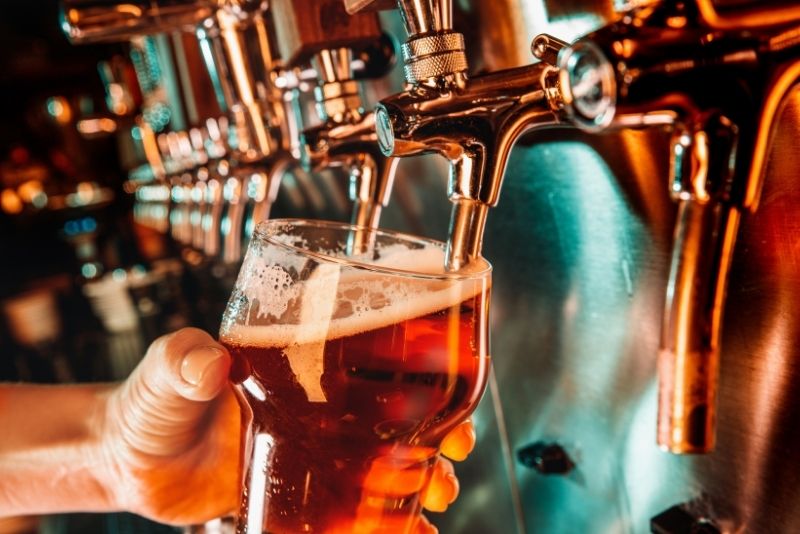 The owners of Palmetto Brewery are chuffed to call themselves South Carolina's first craft brewery, and the hordes of thirsty customers are equally chuffed to drink there!
With both seasonal and mainstay brews, including mouth-watering IPAs, lagers, fruity ales, and even cookie-flavored stouts, there's a taste for every palate.
Make sure to sample the Idle Speed — an undisputed crowd favorite. Can't decide what to drink? Then opt for a tasting flight!
39 – Stare in awe at the enormous Angel Oak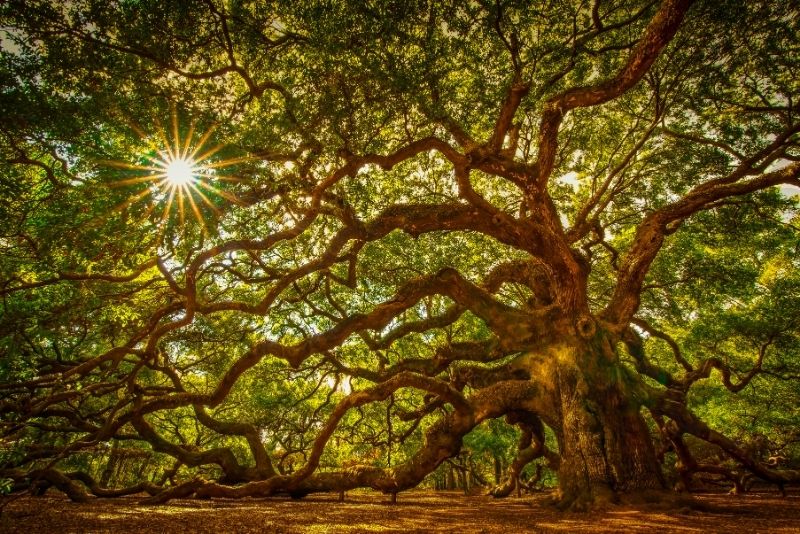 Resembling a real-world Whomping Willow and thought to be one of the oldest living oak trees east of the Mississippi River, the Angel Oak on Johns Island is unlike any other tree on the planet.
Towering over 20 meters high (66+ feet) with winding roots and sprawling branches, this tree makes for the perfect selfie backdrop.
The impressive slice of mother nature is totally free to visit, providing plenty of shade for a relaxing picnic on the grass.
40 – Join a Schooner Pride sunset sailing tour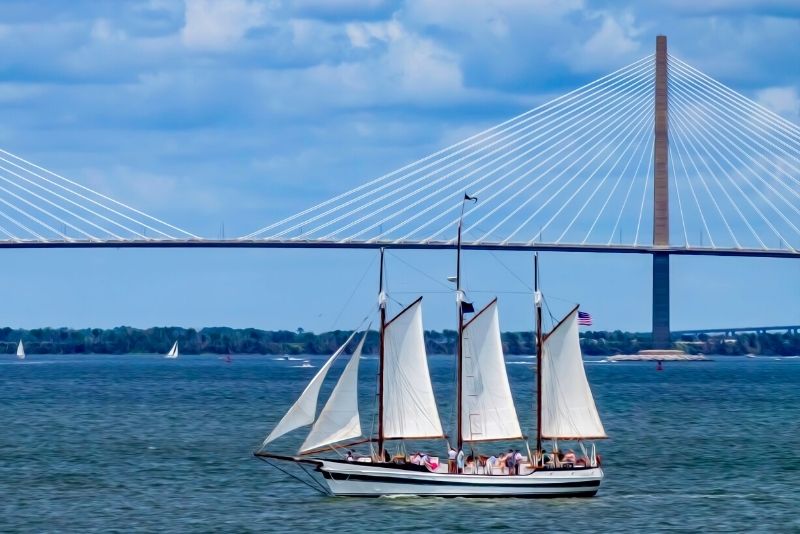 There's no better way to let afternoon steer into the evening than sailing with unrivaled panoramic views of the city's harbor from the decks of a classic tall ship.
Camera at the ready; the 84-foot-tall ship sails past staple landmarks like Fort Sumter, Patriots Point, and the Arthur Ravenel Jr. Bridge, while also often coming in contact with pods of friendly bottlenosed dolphins.
41 – Touch a stingray at the South Carolina Aquarium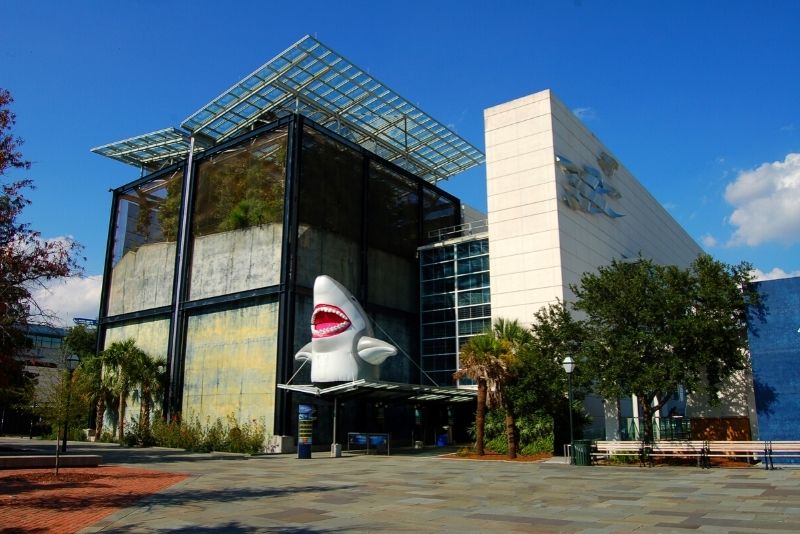 More than 5,000 sea critters call the South Carolina Aquarium home, encompassing stingrays, sharks, horseshoe crabs, sea stars, and prickly urchins — just to name a few.
Besides the traditional aquarium tanks, visitors are blessed with the chance to watch the staff in action at the Zucker Family Sea Turtle Recovery, learning about the efforts that help sick and injured turtles make it back to full health.
Kids are sure to obsess over the interactive touch-tanks too.
42 – Channel your inner Picasso at the Gibbes Museum of Art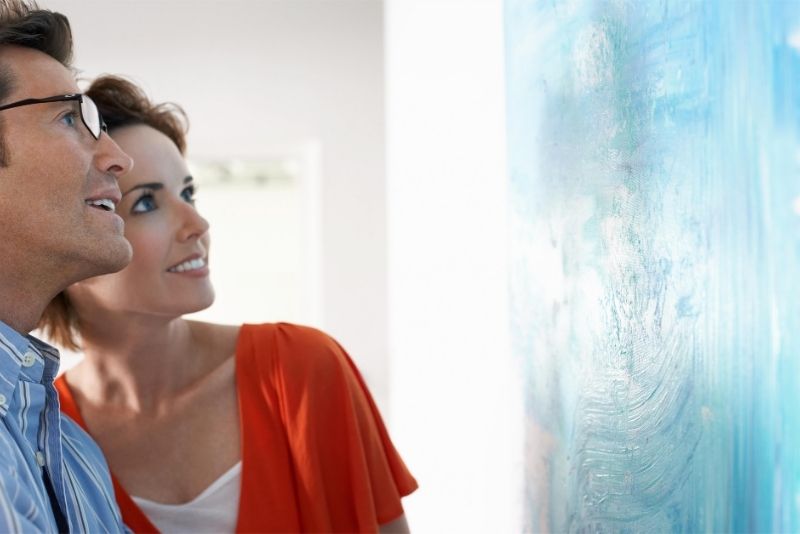 While Charleston rings of American history, the 21st century has seen the city catapult itself into another spotlight: the artistic kind.
With a number of permanent and rotating exhibits, there's no better place to experience the city's vibrant contemporary art scene than the Gibbes Museum of Art — one of the nation's oldest arts organizations.
Far from a run-of-the-mill museum, Gibbes manages to blend excellent art with the intricate story of Charleston's history.
43 – Take the kids to the fun Children's Museum of the Lowcountry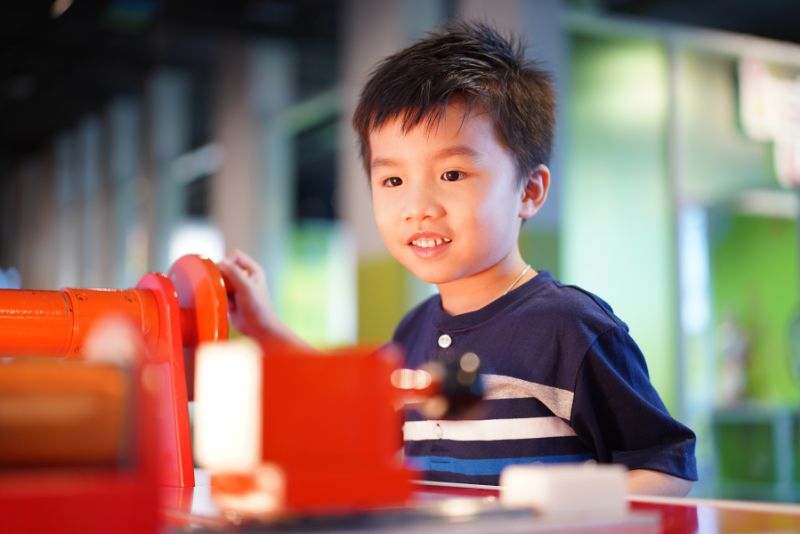 A museum dedicated to encouraging curiosity and learning through play, the Children's Museum of the Lowcountry is a small but busy space is perfect for families. Kids will love the hands-on displays and play stations here, and adults might end up learning a thing or two as well!
Spaces include an art room, a studio where kids can create their very own theater show, an "air room" where kids can play with spheres and objects floating in mid-air, and a pirate ship ready to take visitors back in time.
Toddlers have their own play space, and there's a garden filled with flowers, plants and butterflies.
44 – Treat yourself with a luxury dinner cruise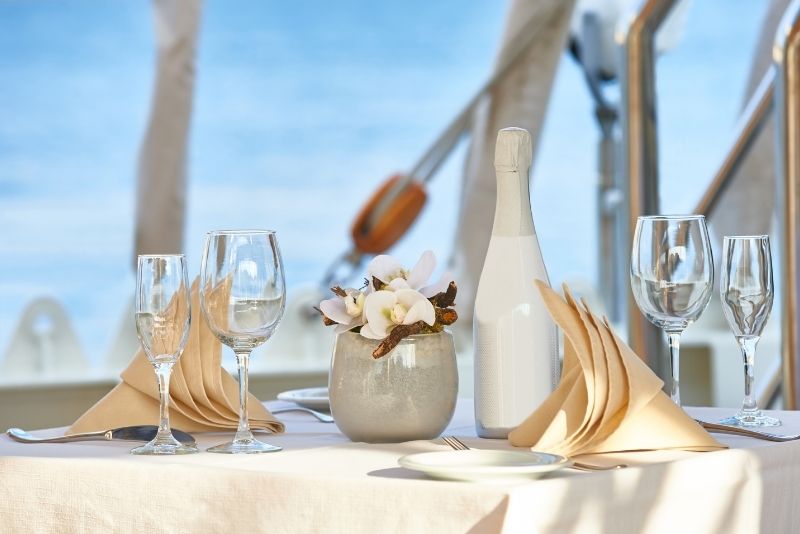 With a menu of delectable Southern dishes, live music, and a full-service bar, a smooth-sailing dinner cruise on the harbor is an absolute must for any Charleston visitor.
After indulging in the freshly-made 3- or 4-course dinner, head to the open-air observation deck (or stay inside in the air-conditioned section) for unmatched views of the city's most photographed landmarks.
If luxury is the name of the game, a cruise is one of the best things to do in Charleston!
45 – Say "cheers!" at Firefly Distillery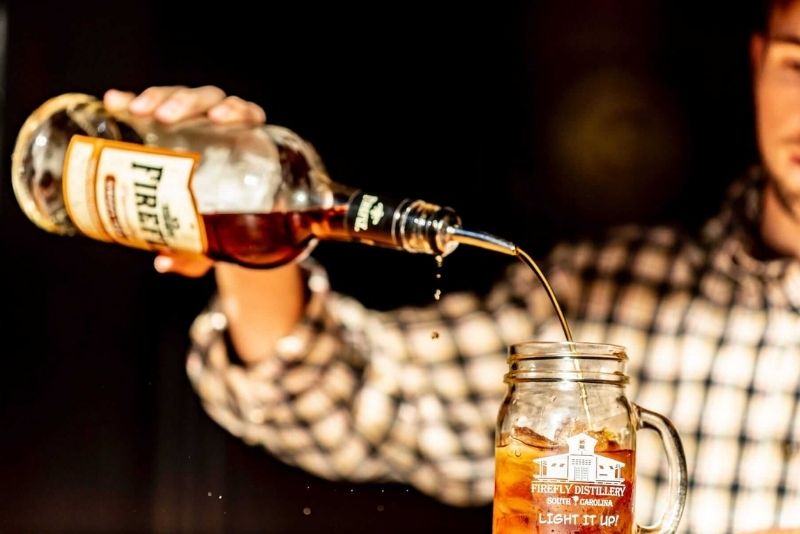 Vodka aficionados, stop whatever you're doing and add the Firefly Distillery to your Charleston bucket list!
As the oldest working distillery in the city, Firefly has had plenty of time to perfect its craft — and the proof is in the product!
Make an effort to try the famous, hand-crafted, sweet tea flavored vodka, concocted from Louisiana sugar cane and local tea leaves.
If the schedule lines up, try to head to the distillery on the weekend — with groovy live music, the atmosphere is turned up a notch!
46 – Take a front-row seat at the Charleston Music Hall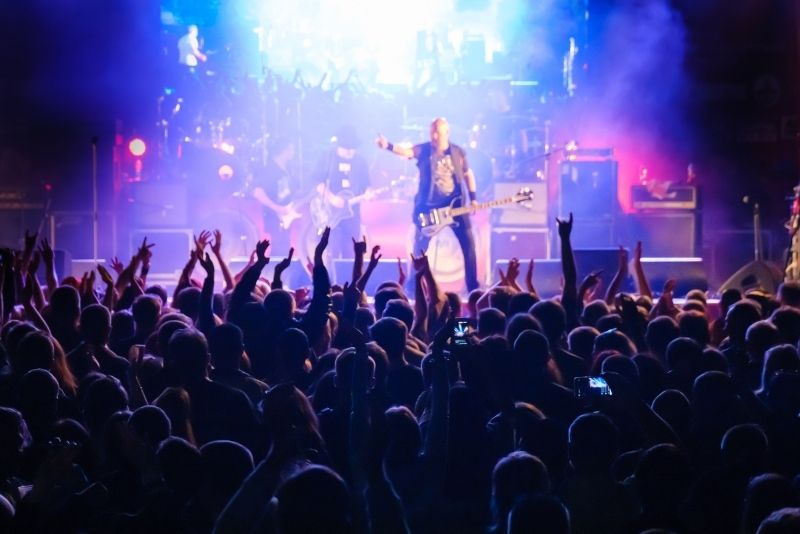 Showcasing a constantly rotating calendar of world-famous artists, every night is something special at the Charleston Music Hall.
In addition to concerts spanning the entire genre spectrum, the hall also hosts comedy night and special events (like Christmas extravaganzas) — check out the venue's schedule to see who's performing during your visit.
Hint: book in advance — thanks to its reputation as one of the best things to do in Charleston, the shows often sell out.
47 – Take in the cool breeze at Riverfront Park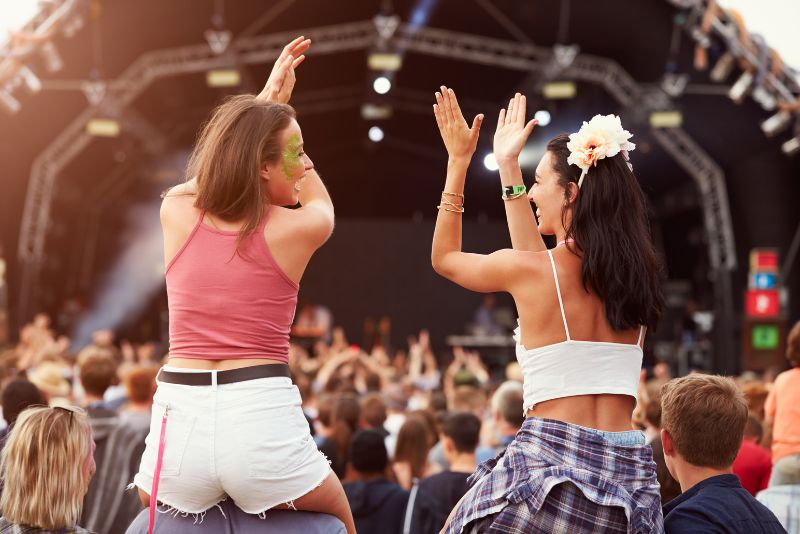 This relaxing green space is ideal for a picnic or to catch the views over Cooper River. Sit back, relax and soak up the sun. Or try the swings, walk the length of the beautiful pier, and then have lunch at one of the picnic tables.
If you're visiting in April, try to grab tickets to the High Water Festival, which takes place in the park and offers not only great music on two stages, but also great food and drinks. Every October, the park also hosts the Riverfront Revival, dedicated to country music and great local cuisine.
48 – Create your own perfume at Tijon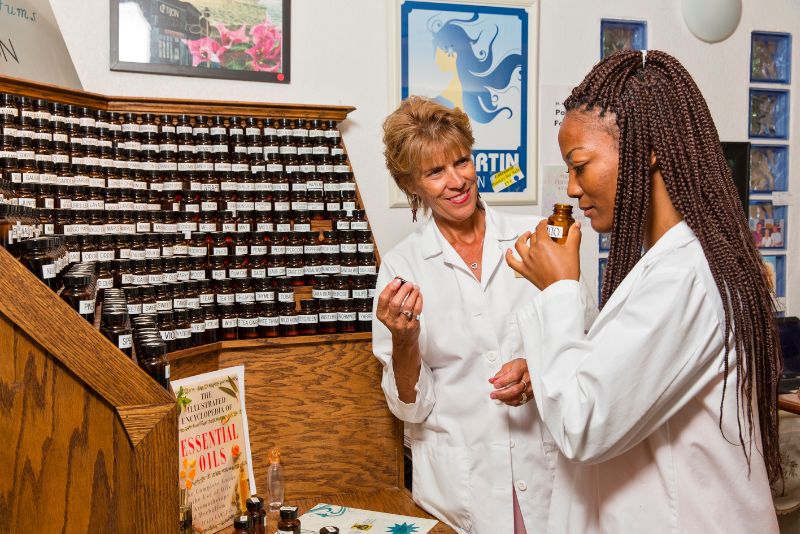 Join over 18,000 people who have created their signature scent at Tijon; one of the most fun activities to do in Charleston.
Each guest receives a lab coat, workbook, detailed instructions and then chooses from over 300 oils making three perfumes and bottling and naming the one they like best.
The most difficult task for most is naming their perfume.
49 – Eat at Charleston's top-rated restaurant, Halls Chophouse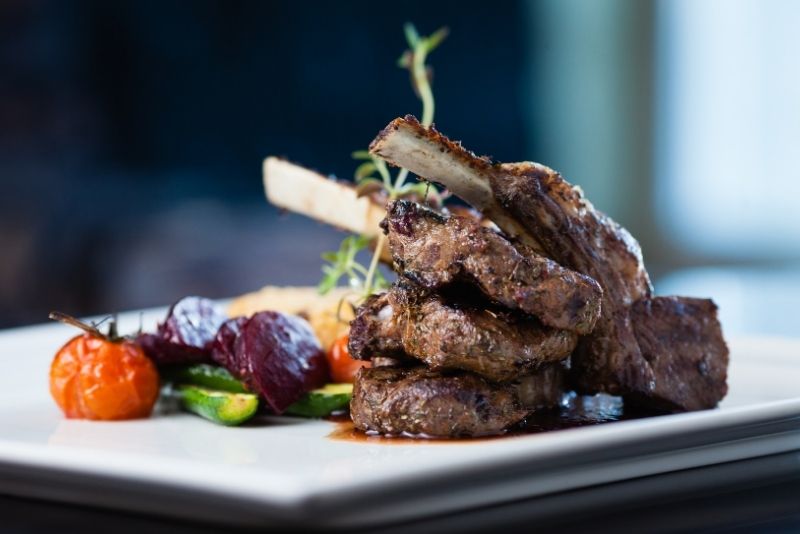 Foodies, get excited! Thanks to its prime steaks, delicious Lowcountry meals, and fresh seafood specialties, Halls Chophouse continues to hold the coveted title as the best eaterie in the city (according to TripAdvisor).
With a collection of dishes as delicious as they are photogenic, it's no wonder that this revered Charleston establishment has managed to maintain a 5-star rating.
There's only one way to truly experience its wonder: book a table!
50 – Appreciate local musicians at the Forte Jazz Lounge
Sporting a reputation as the only dedicated jazz listening room across the entire Holy City, the Forte Jazz Lounge is an essential stop for any audiophiles planning a visit in the near future.
A rotating fixture of local musicians take center stage in the cozy, New York-style lounge; meanwhile, guests can sit back, soak it all in, and enjoy a craft beer or bottle of bubble from the fully-stocked bar.
51 – Catch a comedy show at Theatre 99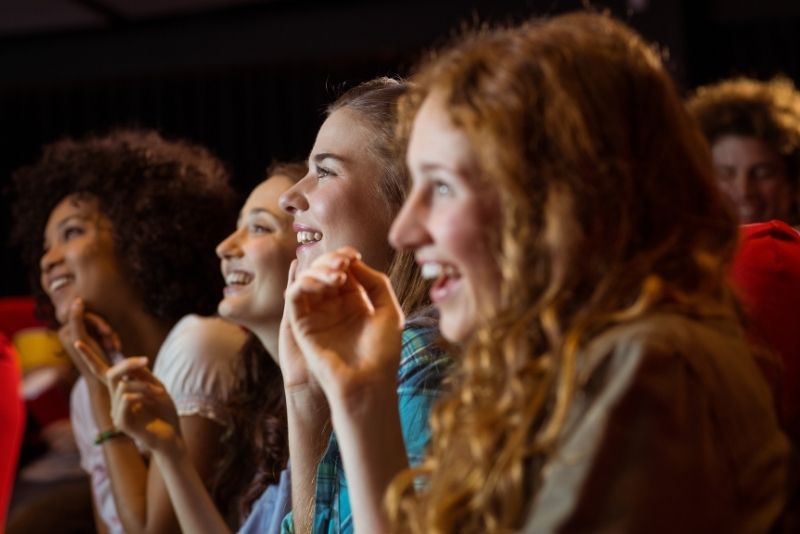 Laugh your socks off at Theatre 99, Charleston's beloved home of improv comedy.
Much more of a theatre than a traditional comedy club, this 130-seat venue puts on hilarious displays of active improv performances that encompass props, body language, and even the occasional audience participation
It's a far more elaborate and immersive experience than just a comedian waxing jokes into a microphone.
Shows typically take place on Wednesday, Thursday, Friday, and Saturday evenings.
52 – Visit the Patriots Point Naval & Maritime Museum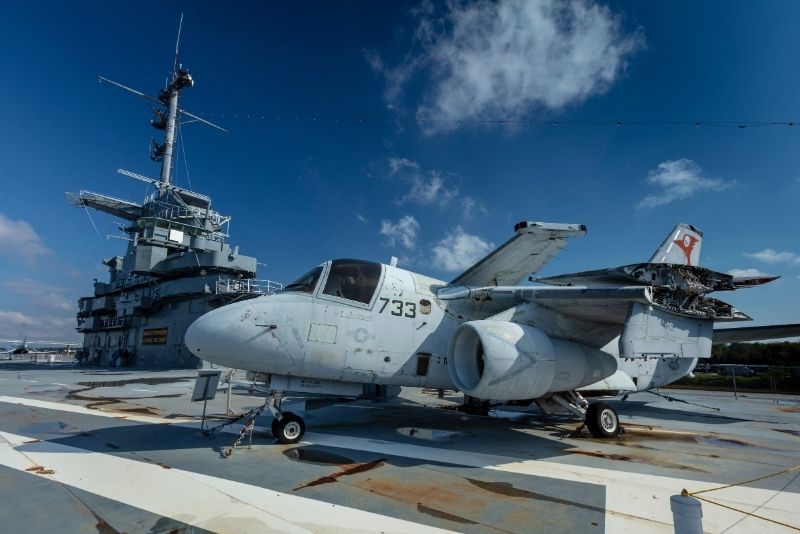 Located just across from the famous Arthur Ravenel Jr. Bridge, the Patriots Point Naval & Maritime Museum is, undoubtedly, one of the most impressive military museums in America.
Board the USS Yorktown, a World War II-era aircraft carrier, and walk in the steps of war heroes. It's a must-visit for any history buff.
53 – Scour the fresh produce at the Charleston Farmers Market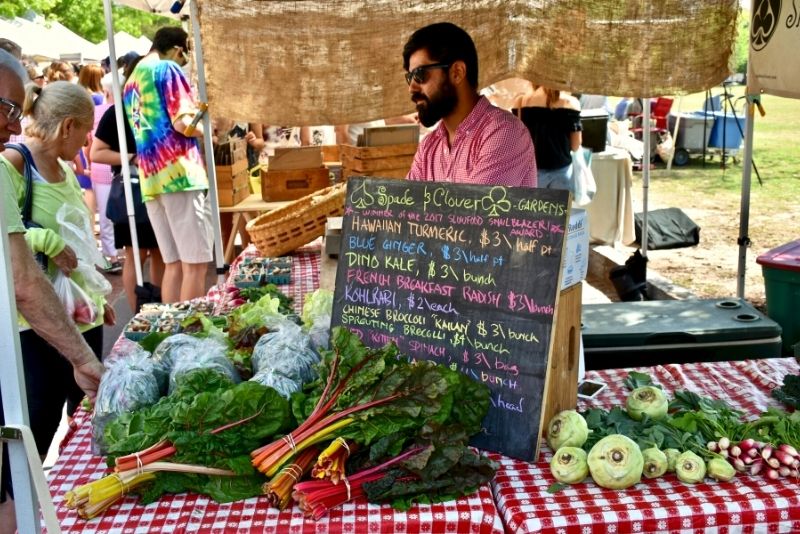 Widely considered as one of the premier shopping hotspots in the city, the Charleston Farmers Market is teeming with fresh fruits and vegetables, baked goods and locally-made jams, and quirky arts and crafts vendors.
Thanks to its convenient location in Marion Square in the city center, the Farmers Market is an easy activity to add to any Saturday morning itinerary.
54 – Be treated like royalty at the Kiawah Island Golf Resort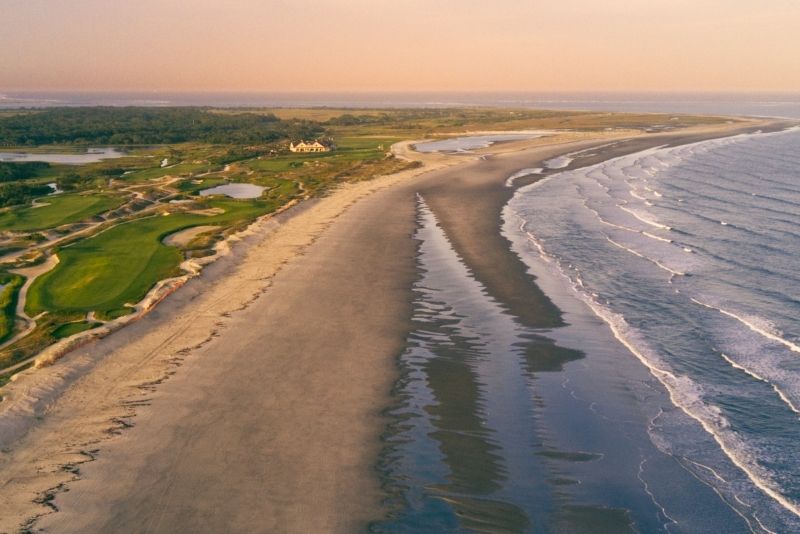 This place is much more than just a golf course.
Featuring an oceanfront hotel, 5-Star accommodations, world-class amenities, and, of course, not one but five perfectly curated golf courses, the Kiawah Island Golf Resort is known near and far as one of the nation's best.
Book a tee time, head to the spa or Nature Center, rent a bike to explore the area or head to the Turtles' Nest Art Studio — you'll be spoiled for choice for things to do!
55 – Solve the world's greatest murder mysteries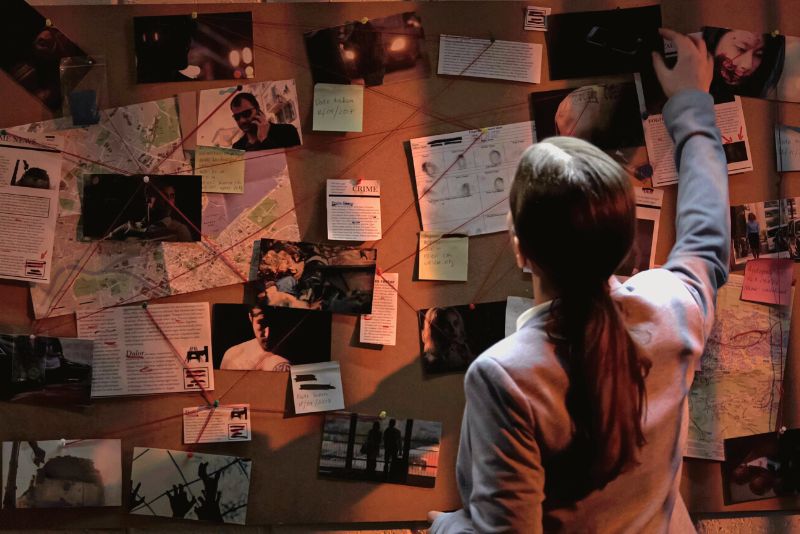 Be the star of your own murder mystery in an immersive game that will have your heart pumping from start to finish!
Try Murder on the Move: A Silent Murder, where the clues hide in plain sight as you search through popular local landmarks. Who killed the popular movie director? Who has the passcode to the next clue to solve the mystery?
Traveling alone? Don't worry, you can join a set group and start investigating.
56 – Go on a King Street shopping spree!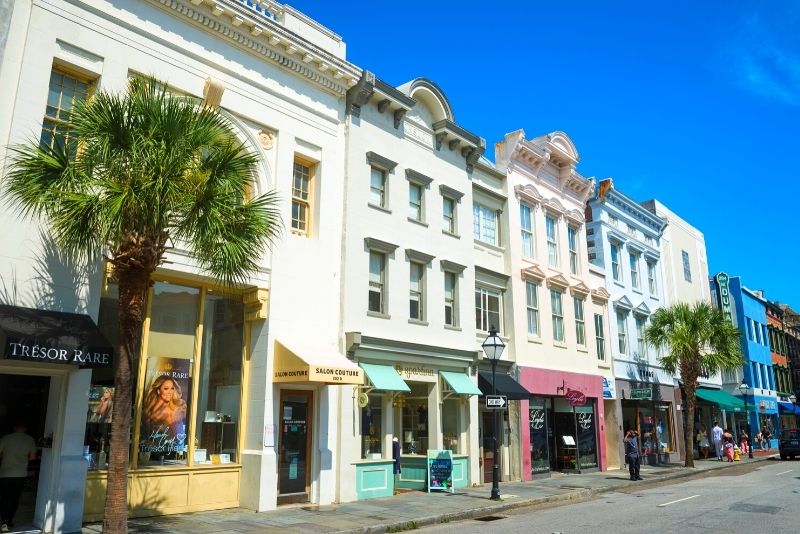 Shopaholics, this might just headline your list of things to do in Charleston, SC!
With a growing reputation as one of the top 10 shopping districts in the USA (as judged by high-profile publications like Forbes), King Street is a shopper's paradise epitomizing Southern charm.
From expensive international brands to vintage stores, and one-of-a-kind boutiques like Blue Bicycle Books or Croghan's Jewel Box, this strip has it all.
After maxing out the credit card, choose from an abundance of restaurants, bars, and clubs to cap off the evening (or even party into the early hours of the morning).
57 – See your favorites at the Music Farm Charleston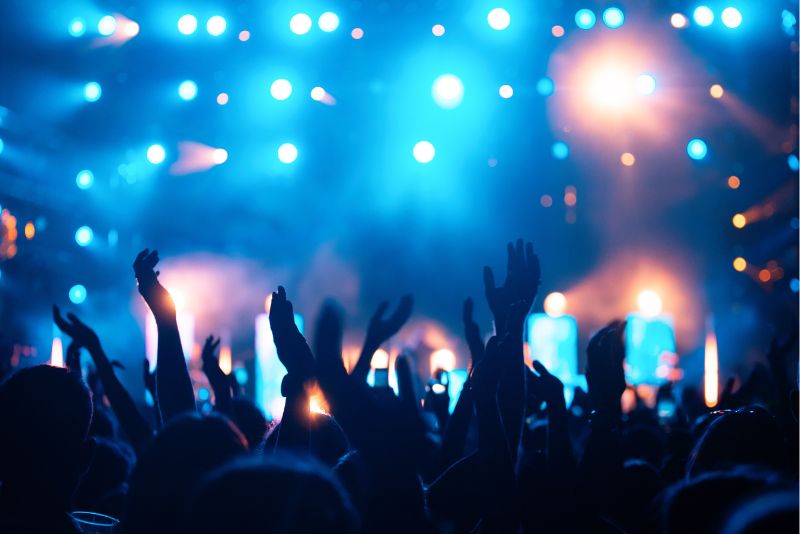 If you are visiting Charleston and want to spruce up your night out with some live music, dancing, or comedy, then The Music Farm should be at the top of your list.
More than just another nightclub, the venue has played an important role in the city's music scene for the past 30 years.
Recently renovated, this gem in the heart of the city is better than ever and guaranteed to have you coming back for more.
58 – Make some friends on a Saltwater Cycle party boat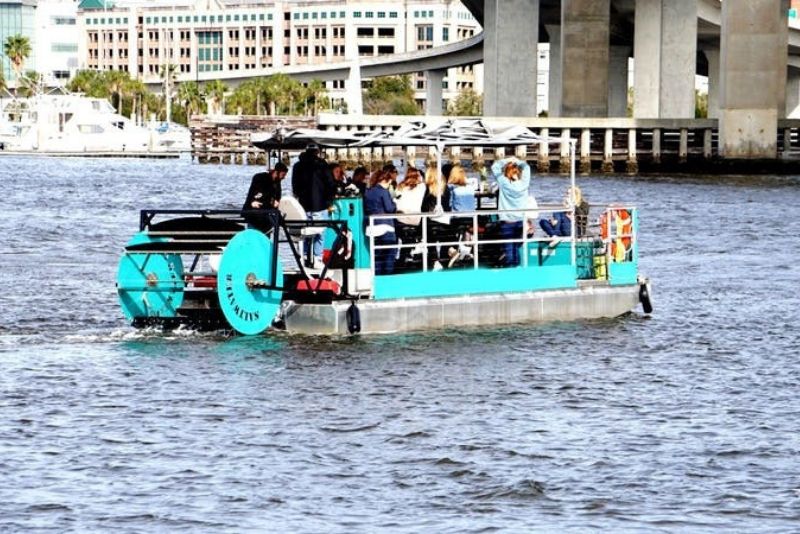 Promising to be an unforgettable couple of hours on the waters of the Lowcountry, Saltwater Cycle combines sightseeing with socializing and plenty of drinks to boot.
The captains are friendly and happy to orchestrate some icebreaker games, the music is pumping, and with a BYO policy, there's sure to be plenty of new friends made along the way.
59 – Visit the historic Boone Hall Plantation & Gardens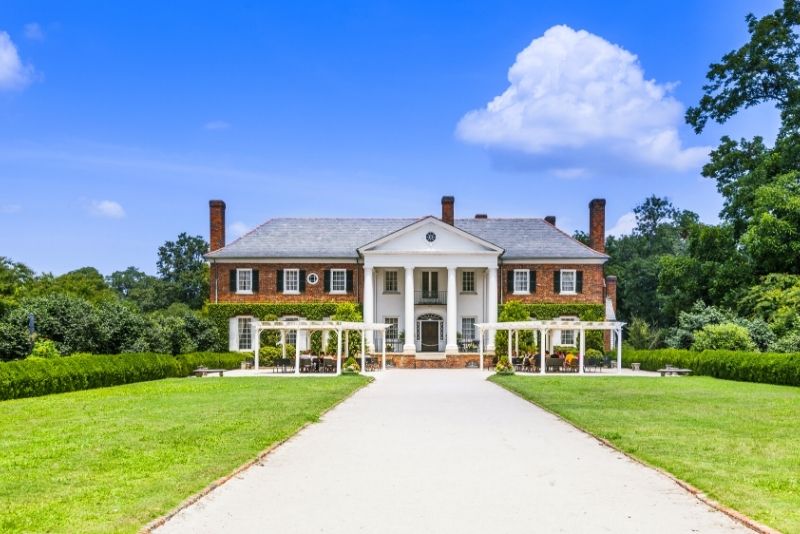 Situated just 30 minutes from the main haunts of Charleston, guests might already recognize Boone Hall from its role as the backdrop in Nick Cassavetes' The Notebook.
However, this historic landmark is far more than a movie set — it's an insight into America's bleak past, with plenty to learn during expert-led tractor tours and Gullah culture presentations.
Even if history isn't your cup of tea, the world-famous Avenue Of Oaks entranceway is worth a visit in its own right.
60 – Find hidden treasures with Charleston Fossil Adventures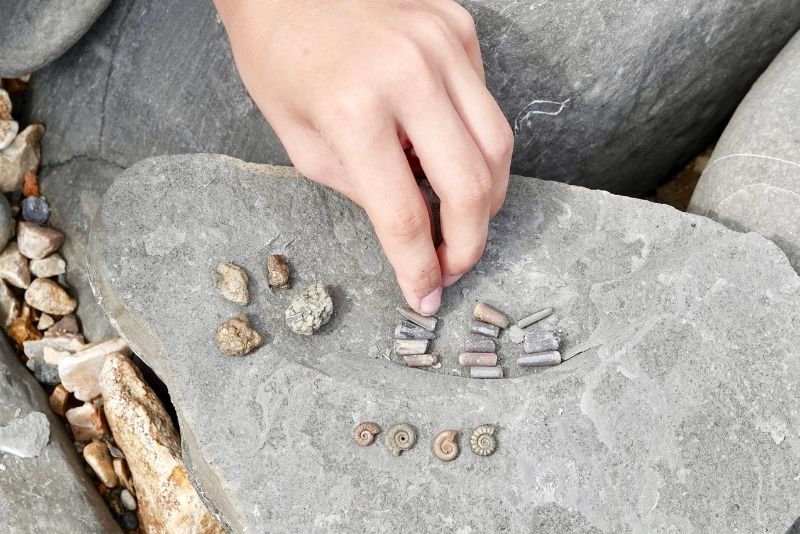 Forget about activities like Ripley's and Madame Tussauds — if you're looking for something totally unique and exclusive to Charleston, sign up for a guided fossil hunting trip with Charleston Fossil Adventures.
They'll provide the equipment, information, and transportation to find shark teeth, Native American artifacts, and whatever else the ocean throws up; all you need to bring is a sense of curiosity and adventure.
61 – Take center stage at the Black Fedora Comedy Mystery Theatre and Shoppe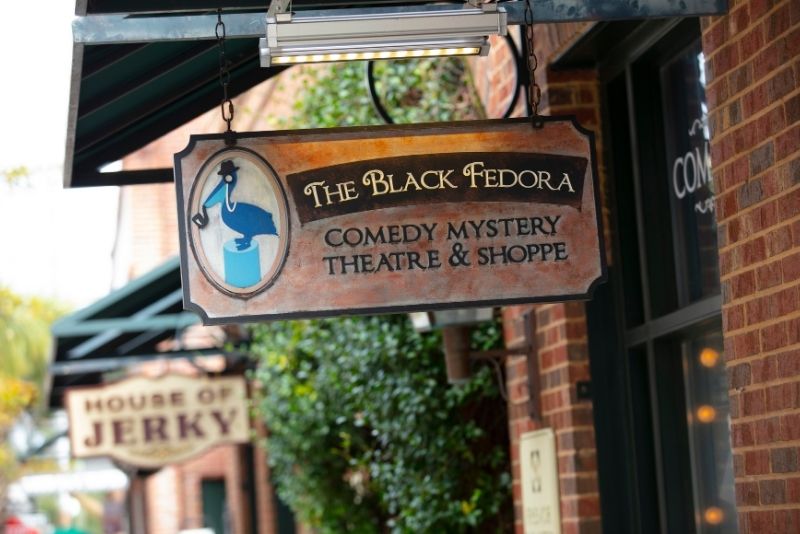 Become part of the murder mystery show at one of Charleston's most cherished entertainment venues.
The engaging, interactive performances at Black Fedora are a hoot for the whole family, with appetizers, homemade desserts, and drinks capping off a great evening.
On the way out, stop in the gift store and check out all the quirky, mystery-themed souvenirs on display.
62 – Down a few beers on a Charleston pub crawl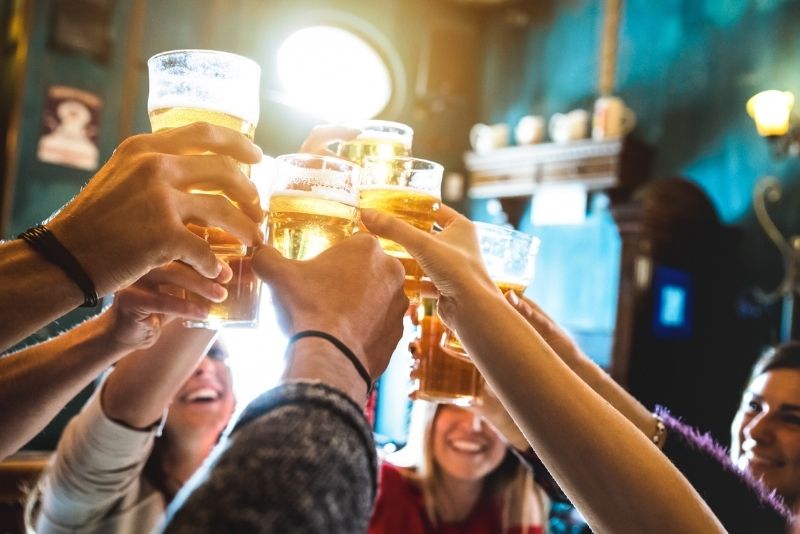 The people of Charleston love to wet their whistles, and the statistics prove it. With that in mind, it makes plenty of sense that the city's bar scene — particularly on King Street — is only increasing in popularity.
Avoid the tourist traps and uncover the hidden gems, the dive bars, and the favorite local haunts (often housed in historic buildings) by joining a locally-led pub crawl. For some extra pazzazz, combine the beers with a haunted city tour!
How to get to Charleston?
Travelers arriving by air will fly into the Charleston International Airport (CHS), located about 12 miles outside of the city. An airport shuttle is available to get into Charleston, and visitors can also grab a taxi just outside the airport is they prefer not to share a ride.
For a hassle-free arrival directly at your hotel's door, a private transfer is a better option. Comfortable vehicles are available to pick you up no matter the size of your party or how much luggage you're carrying.
Visiting Charleston on a budget?
Want to save time and money when visiting Charleston? A Tour Pass is the best option to enjoy the best tours, tourist attractions, and historic sites at a discounted price.
Over 40 attractions with savings of up to 40% off retail ticket prices, including the Boone Hall Plantation, a Haunted USS Yorktown Guided Tour, the Museum at Market Hall, and the Aiken Rhett House Museum. Both one and two-day passes are available.
Where to stay in Charleston?
With a mix of beautiful historical properties lining up the city's cobblestoned streets and brand-new offerings with modern touches, Charleston has much to offer when it's time to rest.
Located in downtown Charleston is the Emeline, a four-star hotel that mixes the old and the new. Located near great shopping and restaurants, the Emeline also offers elegant and sophisticated rooms and great dining and coffee at their own cafe.
Offering 1920s glamour and an ideal location steps away from popular attractions, The Spectator Hotel is also a great choice. Get a gourmet breakfast in bed, enjoy the unique personalized butler service, and end your day at their Prohibition-style Bar. This is a stay you won't forget.
Another popular stay in the city is The Vendue Charleston's Art Hotel, an award-winning boutique hotel with a panoramic rooftop and a lobby that doubles as an art gallery.
Where to go next?
Ready to keep exploring after a few days of fun and relaxation in Charleston? Located just 100 miles away from Charleston, Myrtle Beach offers plenty of fun things to do, including miles of white sandy beaches, almost 100 golf courses, many family-friendly attractions, and world-class restaurants.
Heading South? Check out our selection of fun & unusual things to do in Savannah, such as visiting their world-famous Historic District, touring gorgeous old mansions and parks, and enjoying the growing food scene.
If you're up for more sugar-sandy beaches, Hilton Head Island is the perfect destination. There are plenty of green spaces (including the Sea Pines Forest Preserve) and historic tours to keep you busy for days.
Or head to Charlotte for an exciting day of shopping, visiting galleries and museums, or catching a sports game. Charlotte is also home to amusement parks, interactive museums, and the NASCAR Hall of Fame.
Final thoughts
With its many historical churches, expansive parks, and waterfront spaces with beautiful beaches and harbors, you'll find plenty of things to do in Charleston no matter your interests and budget.
There's plenty of Southern charm to welcome you here, so go ahead and start planning your trip! With a mild climate and plenty of outdoor pursuits, Charleston won't disappoint.
Do you have anything you'd like to add to our list? Leave us a comment below!
As always, happy travels!