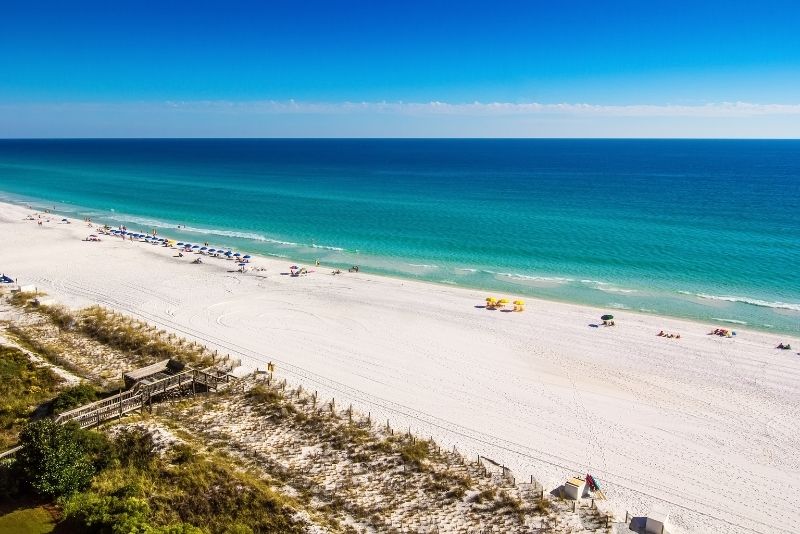 With arguably the best fishing that Florida has to offer and a ton of excellent seafood restaurants, Destin is a great place to visit any time of year. Its white sandy beaches and emerald waters are its most inviting natural features.
You can find great resorts with shopping, entertainment and sports facilities nearby, including many golf courses that are among the best in the country. Surrounded by the Choctawhatchee Bay and the Gulf of Mexico, Destin has sun, sea and sand just waiting to be explored.
Here are some fun things to do in Destin, Florida.
1 – Get to know the city at Destin Harbor Boardwalk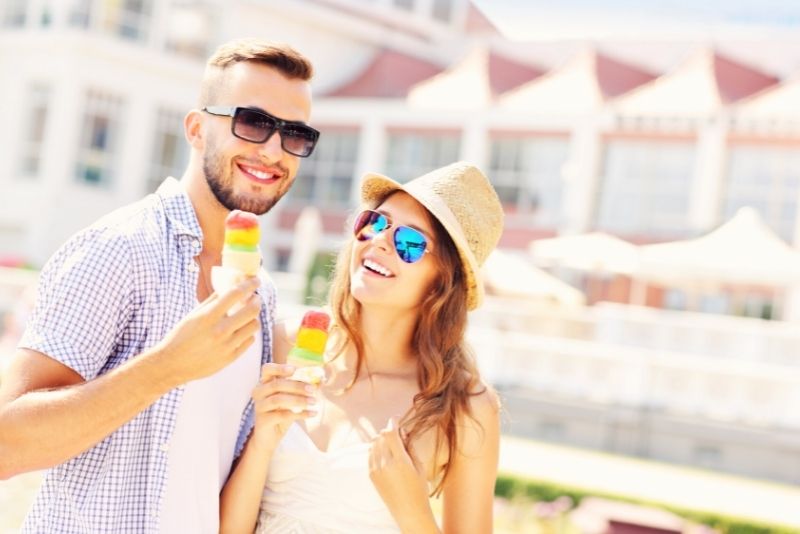 Staying true to its fishing roots, the Harbor Boardwalk is the bustling heart of the city. The recently renovated Boardwalk is home to bars, restaurants, shops, and local charter fishing boats.
It extends for about a quarter-mile along the harbor front providing a great place to stroll on an evening, grab a drink or just sit and watch the sunset.
There's always something going on at the Boardwalk.
2 – Catch some rays at Henderson Beach State Park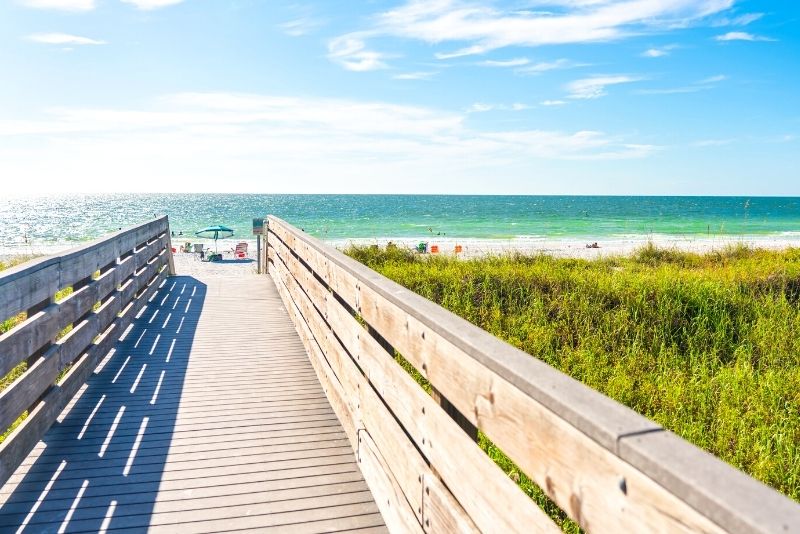 This state park boasts wide sunny beaches, warm waters, and a host of amenities for sports and activities. The white sandy dunes have a hiking trail that runs throughout and is a great place to spot coastland plants and creatures.
The park contains a children's play area, facilities for camping and RVs, picnic grounds, campfire circles and is widely wheelchair accessible.
There are also a number of shaded Pavillions with barbecue stations for when you need a brief retreat from the summer sun.
3 – Take a sunset tiki boat cruise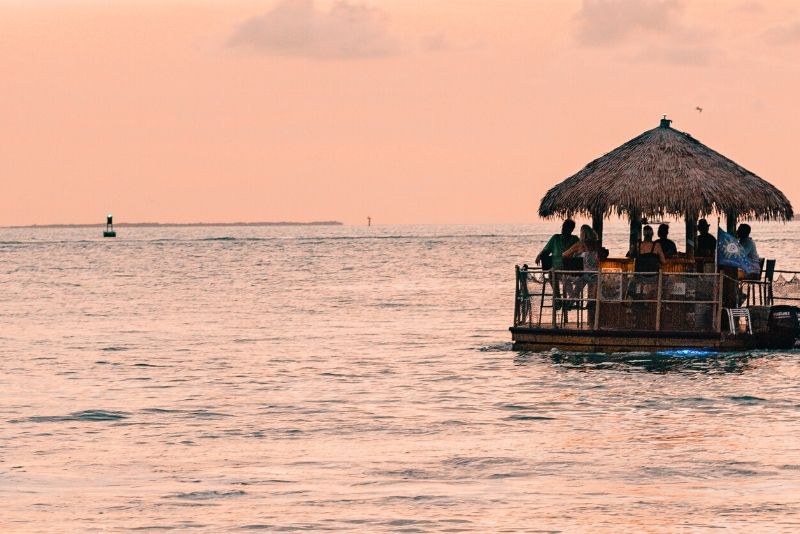 For a unique Destin experience why not take a tiki boat cruise?
These tiki boats are more like an intimate floating bar than what you may usually consider a boat. Bring along your own drinks to enjoy and relax while your captain shows you around the harbor sites.
Gather up your friends and loved ones and enjoy a private sunset cruise in the calm Destin harbor waters. Could there be a better way to spend a hot summer evening!
4 – Ride the rapids at Big Kahuna's Water & Adventure Park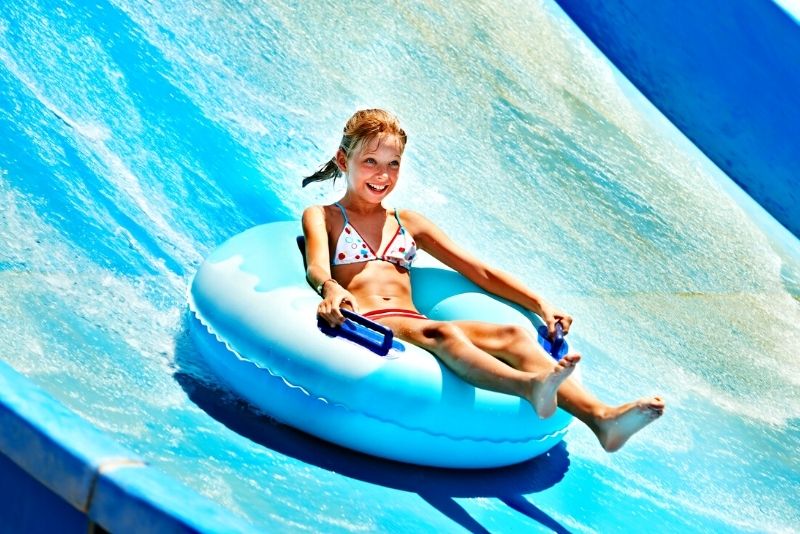 If you're in search of fun things to do in Destin for all the family then look no further, Big Kahuna's has fun by the ton.
With names like Kowabunga Racer, Monkey River, and Cobra Twister, you know these slides won't disappoint.
Take a lazy meander down one of the river rides or catch some barrels on the Honolulu Half Pipe surf simulator. There is a choice of gentle slides and pools for smaller children too, so no one's left out.
5 – Take a trip on a banana boat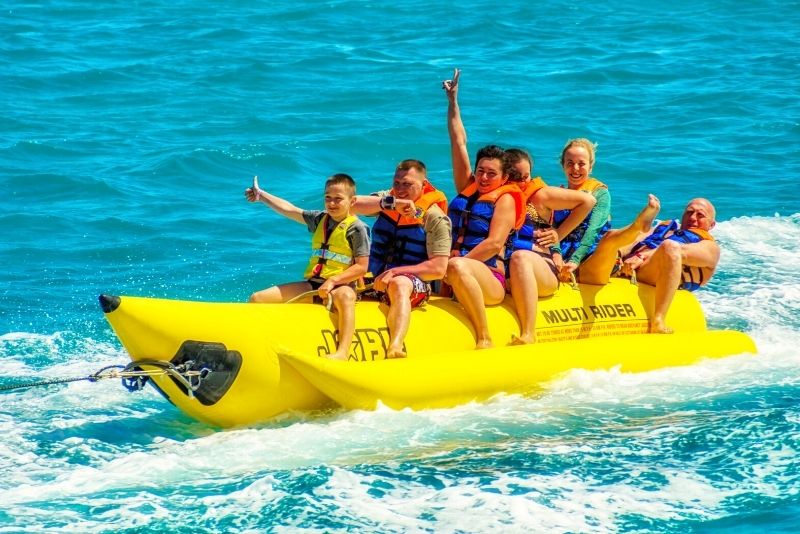 With such inviting emerald waters, it's no wonder there are a bunch of fun pursuits to try right down at the harbor front.
We've all seen those bright yellow inflatable banana boats, well now might be the right time to give it a try.
Grab some wet and wild thrills and explore the lazy gulf waters in the most flamboyant way possible. Perfect for groups of 4-6 people.
6 – See the view at Pelican Beach Resort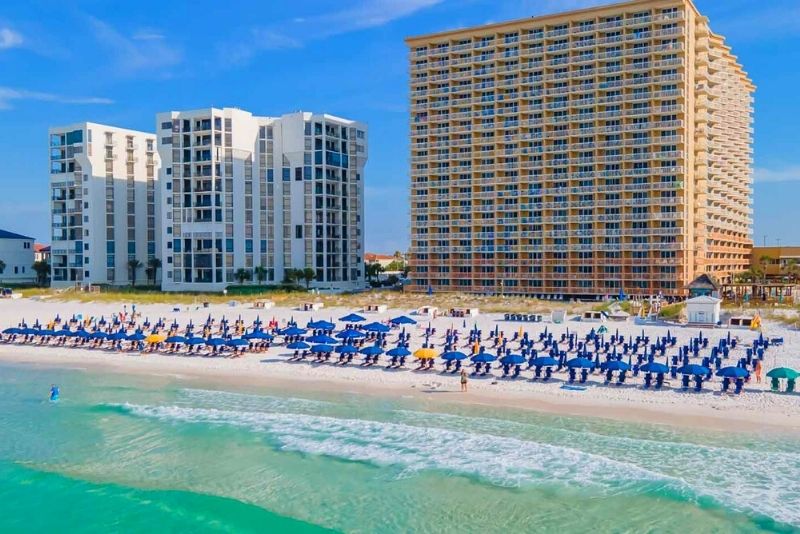 Pelican Beach is a great place to stay or visit during your time in Destin. The modern beachside resort is spread over 19 stories and offers some of the best views in the area.
With a cafe, tiki bar, and barbeques all on-site you won't have to go far to grab a bite to eat. A choice of 4 swimming pools, a gym, and tennis courts offer a great way to burn off some energy after a day on the sun loungers. You won't want to leave.
7 – Go dolphin watching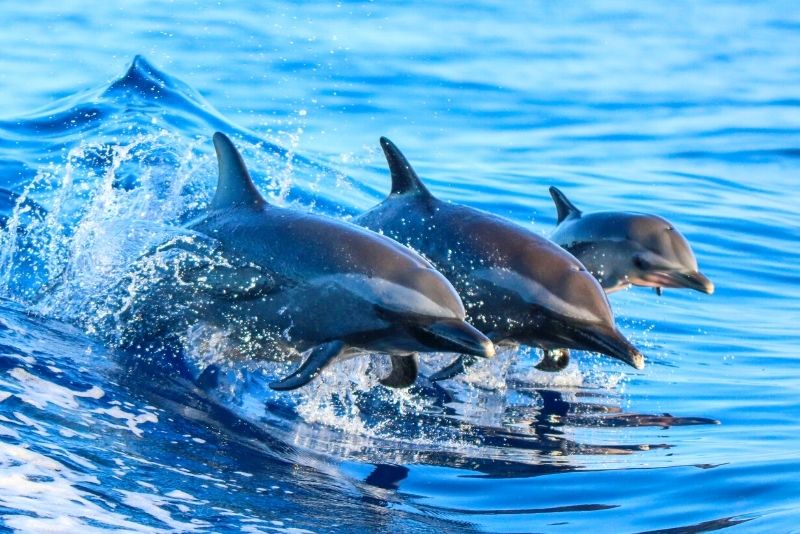 The waters around Destin are known for an abundance of wildlife, one of the most celebrated is the bottlenose dolphin. There are many local companies offering trips to view these magnificent mammals in their natural habitat and they are well worth the trip.
The Southern Star Cruise has been a staple of Destin holidaymakers for 20 years. Its glass-bottom boat allows visitors to see an array of other sea life as well. Take the sunset cruise for an unforgettable experience the whole family will love.
8 – Take a wild ride on a jet boat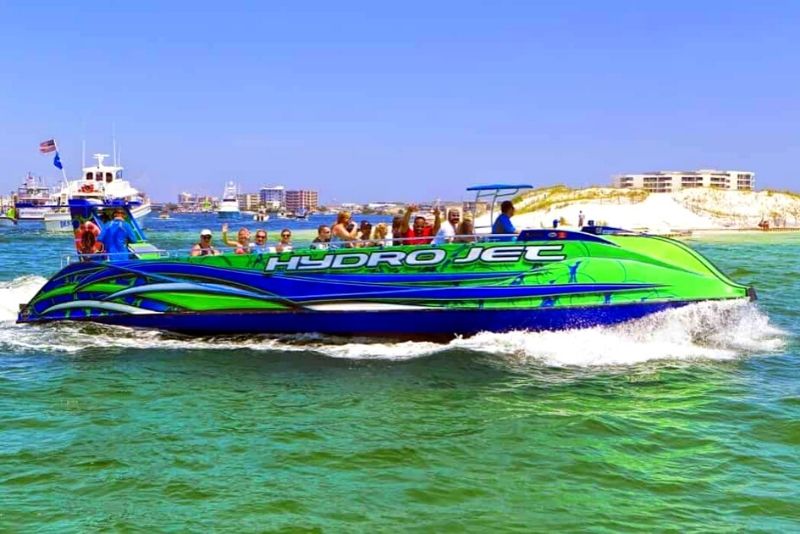 If you feel the need for some action-packed, high-speed fun on the water, why not try a jet boat ride! If life in the slow lane is just not your style, these high G-Force trips will surely satisfy your itch.
Let your captain show you what these boats can do in a roller coaster ride of 360 turns and wet and wild action! This is a seriously fun thing to do in Destin, FL.
9 – Paddle in Okaloosa Island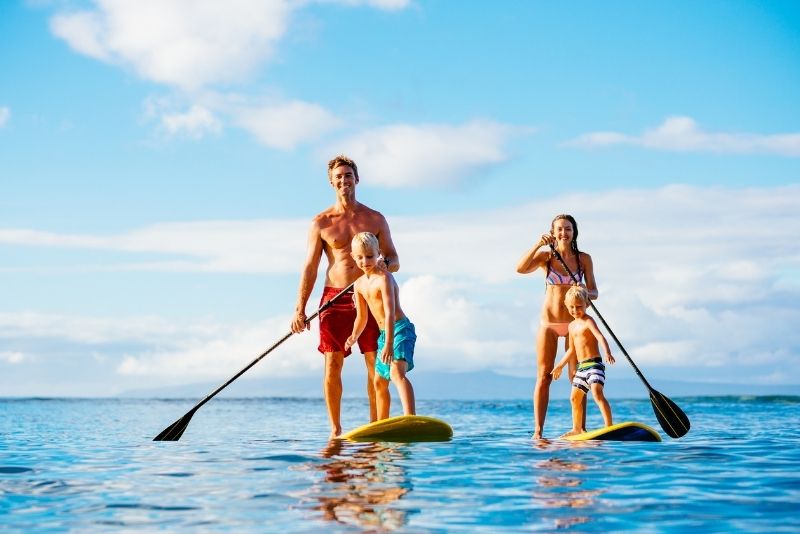 Be sure to visit Okaloosa Island on your trip to Destin, there is so much to do here. Between its soft sandy beaches, water sports and adventure parks you are really spoiled for choice.
Take a kayak or paddleboard out onto the water or get a surf lesson from a qualified instructor. There's also an abundance of restaurants and shops which provide plenty of things to see and do away from the beach.
10 – Play pirate dinosaur golf at Wild Willy's Adventure Zone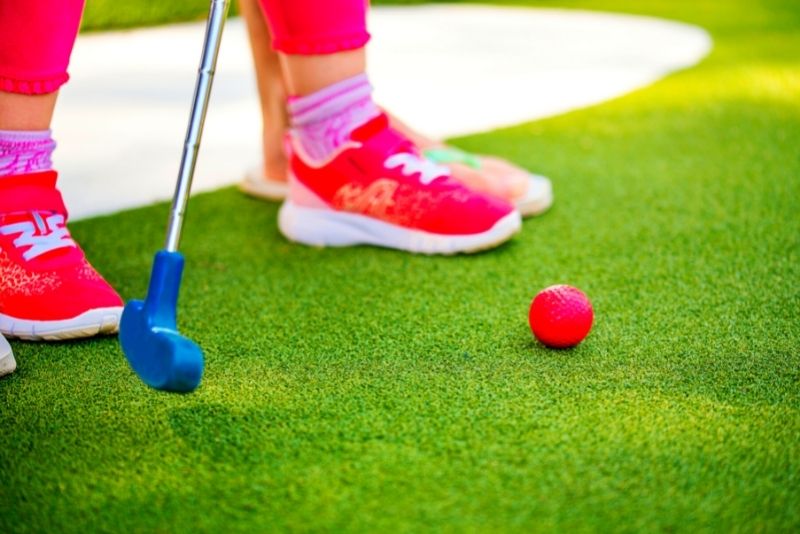 You can find Wild Willy's Adventure Zone just outside Destin, in Fort Walt Beach. With a huge amount of air-conditioned, indoor play areas and attractions, you can visit whatever the weather.
This place has a state-of-the-art arcade, 4D movie theatre, and laser tag. Its outdoor play areas have bungee trampolines, a 60-foot rope course, and a choice of animatronic pirate or dinosaur mini-golf courses. Wild indeed!
11 – Relax at Clement Taylor Park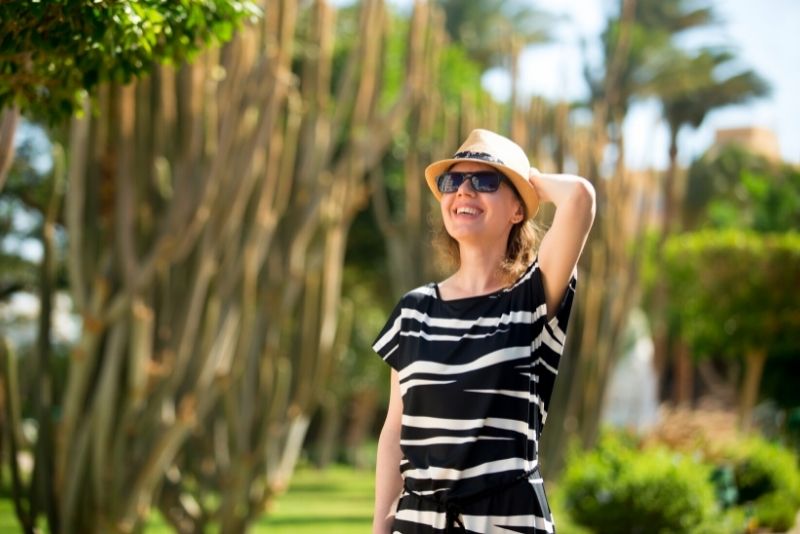 Once the site of Destin's single-room schoolhouse, Clement Taylor is now the city's most popular park. With a swimming area and pier, waterfront gazebo, pavilion, playground and picnic areas, It's a favorite local hangout.
The park benefits from a refreshing sea breeze and its large old trees offer shade on a hot summer afternoon. Keep an eye out for the local squirrels in the trees above.
12 – Experience a sailing tour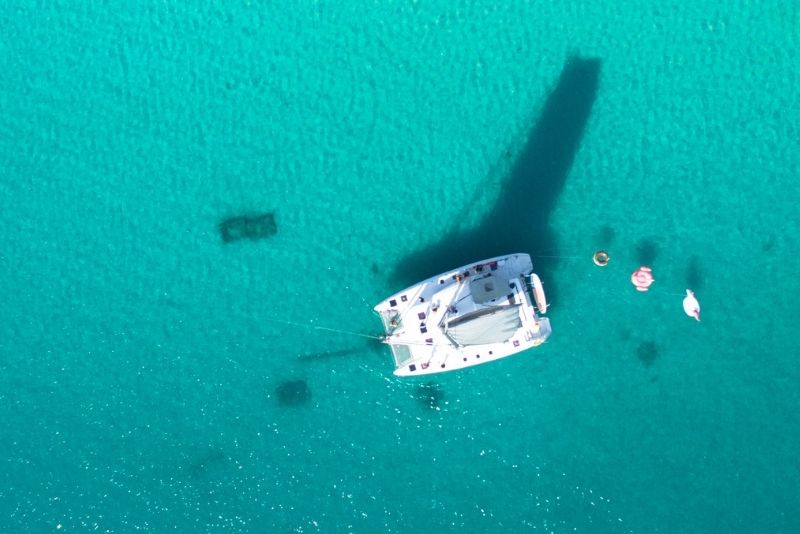 There's something very peaceful about traveling by the power of wind and sail alone. The gentle tides of the Gulf are a great place to try if you've ever dreamed of sailing the seas as our ancestors did.
AJ's Water Adventures runs a variety of boat trips out of the harbor including daytime and sunset cruises, dolphin cruises, and snorkeling trips. Enjoy complimentary drinks with every trip.
13 – Take a dip at June White Decker Park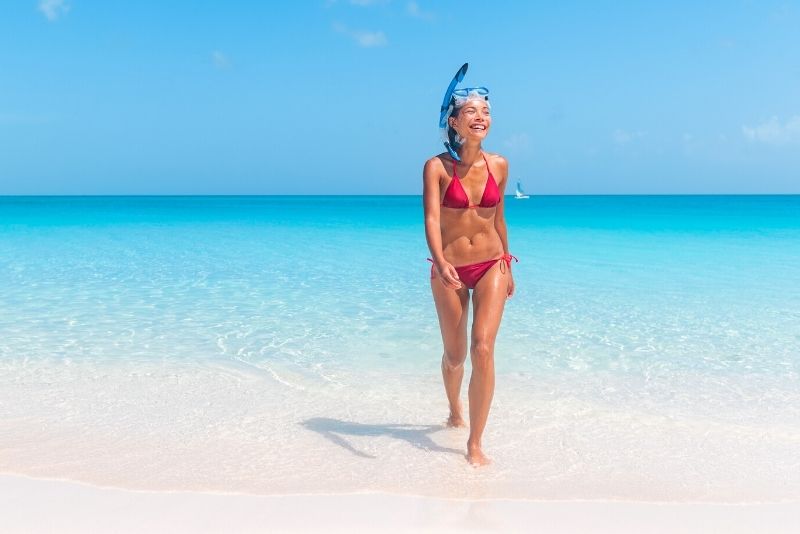 June White Decker Park is only small but offers free access to the seashore for sunbathing and swimming. It has plenty of amenities with car parking, restrooms, outdoor showers and popular restaurants nearby.
This place is popular so try to get there early to be sure of a place. You'll find it along Highway 98 and it opens from dawn until dusk every day.
14 – Be amazed at Maximum Magic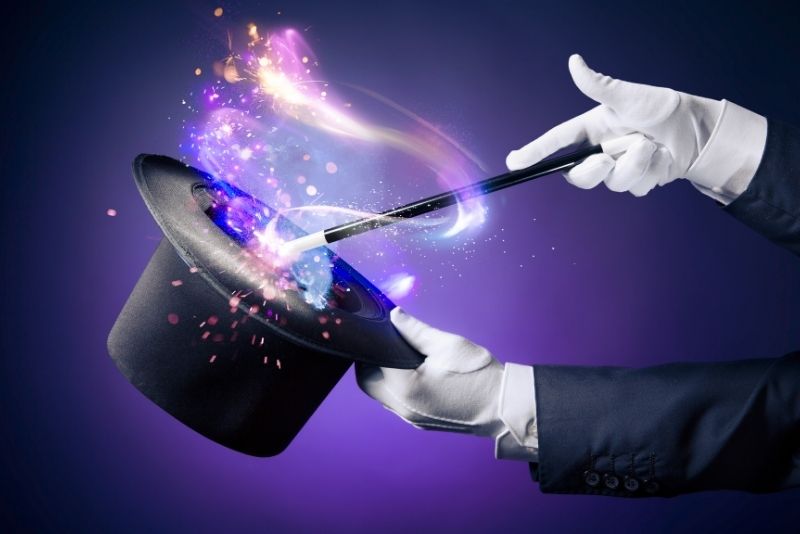 This award-winning magic show at the Harbor Theater will have the whole family dazzled. A feast of world-class illusions, mindreading and comedy, Maximum Magic will have you questioning your eyes.
This duo won the Merlin award for magic two years in a row and the best entertainers award from the International Magicians Society. Maximum Magic is an action-packed extravaganza, you won't want to miss.
15 – Enjoy a romantic sunset cruise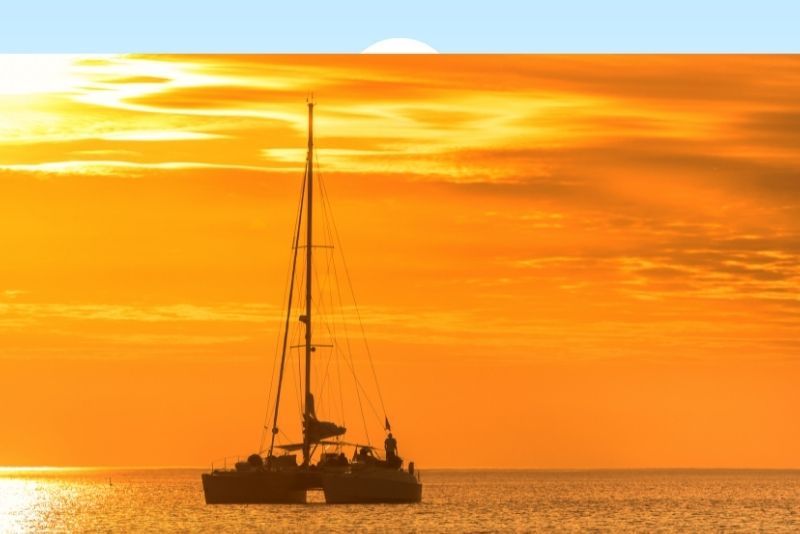 The Emerald Coast has fantastic views and some of the most impressive sunsets in the country. A sunset cruise out onto the Gulf is a great opportunity to see the city from a different perspective, away from the bright lights, hustle and bustle.
There are many local companies that run daily sunset cruises out of Destin Harbor. Bottlenose Dolphins can often be spotted in the area and some cruises run special dolphin spotting trips.
16 – Take a fishing trip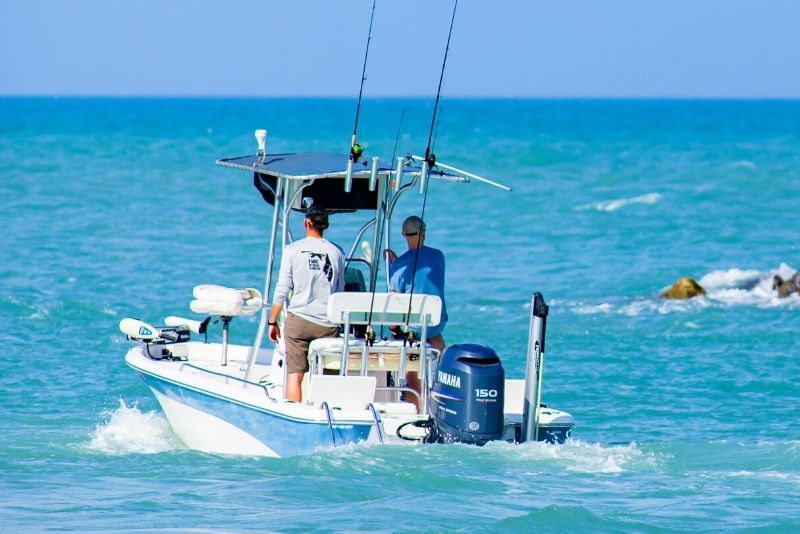 They don't call Destin the "World's luckiest fishing village" for no reason. Many people come here for the fish alone. There are plenty of spots with fantastic fishing in Okaloosa Island, the Jetties and East Pass, and John Beasley Park in Fort Walton Beach.
For the more adventurous angler, boats can be chartered for inshore and nearshore fishing in Choctawhatchee Bay and the Gulf of Mexico.
Night fishing trips are also available with knowledgeable local captains. Destin is a fishing paradise.
17 – Watch the Destin fireworks bursting over your head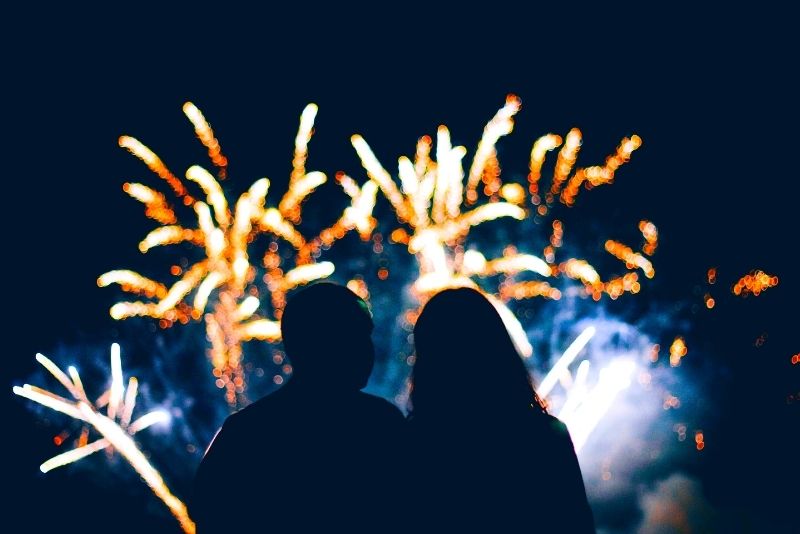 Be sure not to miss the Destin firework display, every Thursday evening through the summer months. Start the weekend early with live music from 7 pm in the harbor. The fireworks launch from a boat out in the bay and create a great party vibe in the city.
Why not try a boat tour through the harbor to get the best views. The fireworks run from Memorial Day through to mid-August and the display starts at 9 pm.
18 – Take a stroll around HarborWalk Village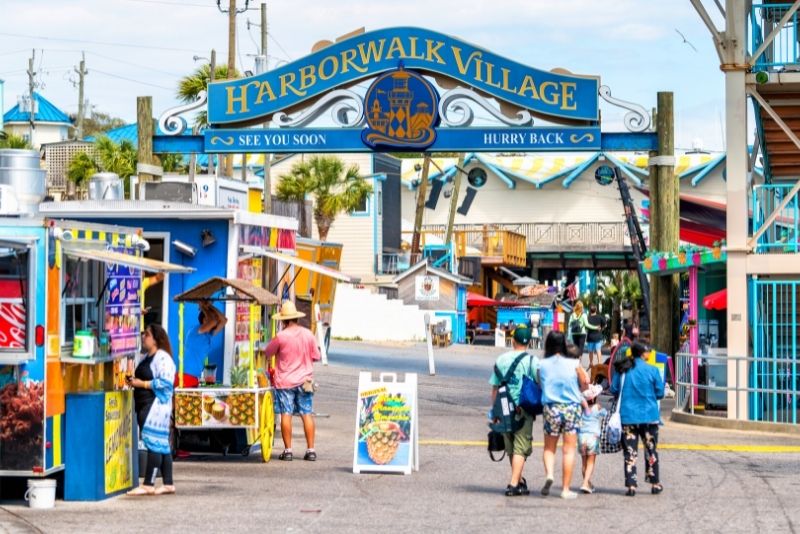 HarborWalk Village is the place to be if you're looking for shopping, dining, nightlife, and activities. The Village has a host of restaurants serving the freshest seafood around and plenty of places to stop in for a drink or two.
With an eclectic bunch of boutique shops, you'll find just about everything you need in this friendly area of the city. Destin Harbor is also home to Florida's largest fishing fleet and cruises, boat charters, and watersports equipment can be rented nearby.
19 – Go on a shopping spree at Destin Commons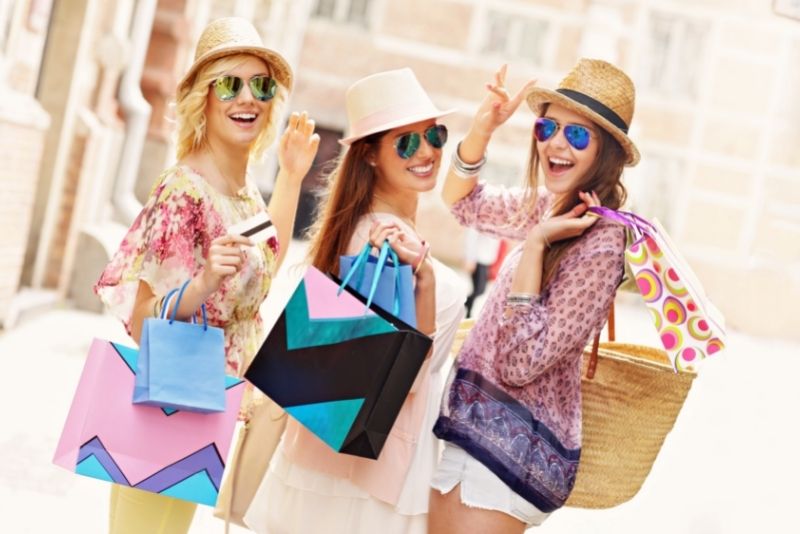 Destin Commons is an outdoor shopping center located just off Highway 98. With over 95 stores it has a wide selection of popular brands selling clothing, jewelry, sporting equipment, and furniture.
It has a cinema as well as a variety of restaurants, coffee shops, and snack bars. It features decorations by local artists and hosts an artisan market on the last Sunday of each month.
20 – Win the chequered flag at The Track, Destin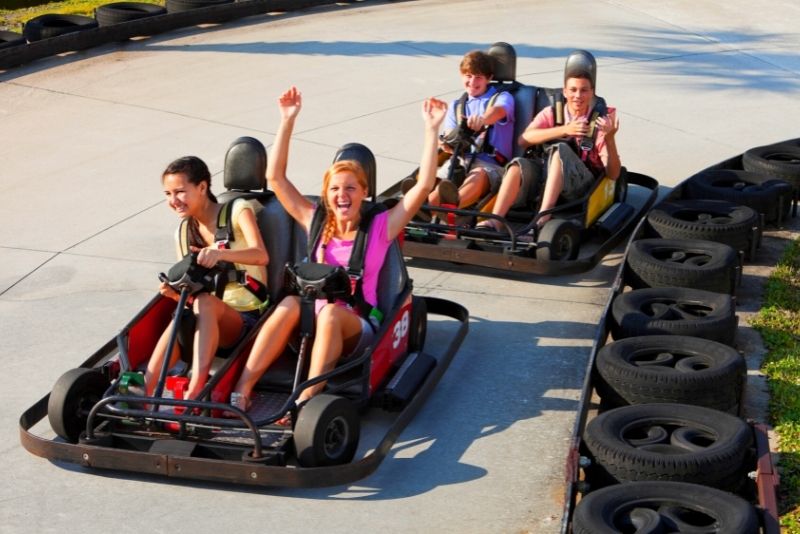 The Track is a one-stop shop for a fun day out! With five go-kart tracks as well as rides, arcades, and mini-golf courses the fun here doesn't end.
The unique elevated courses lead you up and down three and a half floors. There are also tracks and karts for younger kids.
With a bunch of other hilarious activities like blaster boats, bumper cars and high-flying rides, this has to be one of the most fun things to do in Destin, FL.
21 – Visit Destin History & Fishing Museum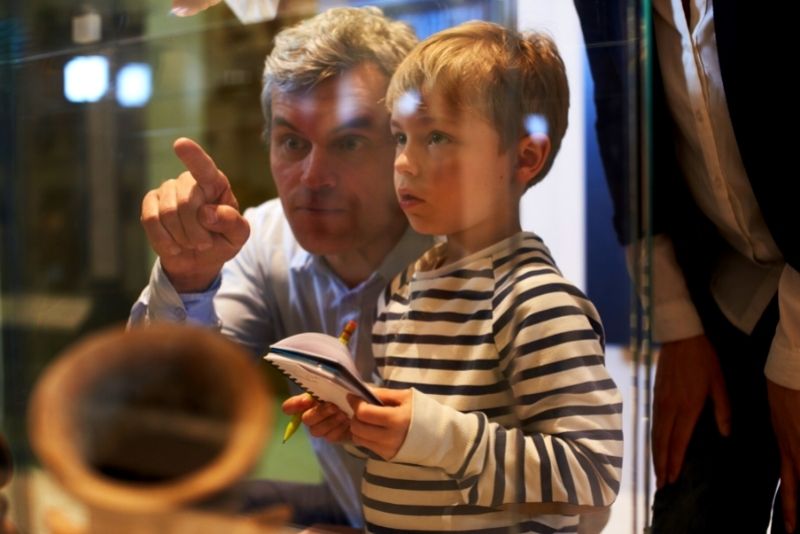 The history of Destin is intertwined with its maritime traditions. From its roots as a tiny fishing village just over 100 years ago, it has grown to be a popular holiday destination for many.
Visit the Destin History and Fishing Museum and learn how the sea shaped the people of the city and how they in turn shaped the sea.
22 – Solve the mysteries of Escape Zone 60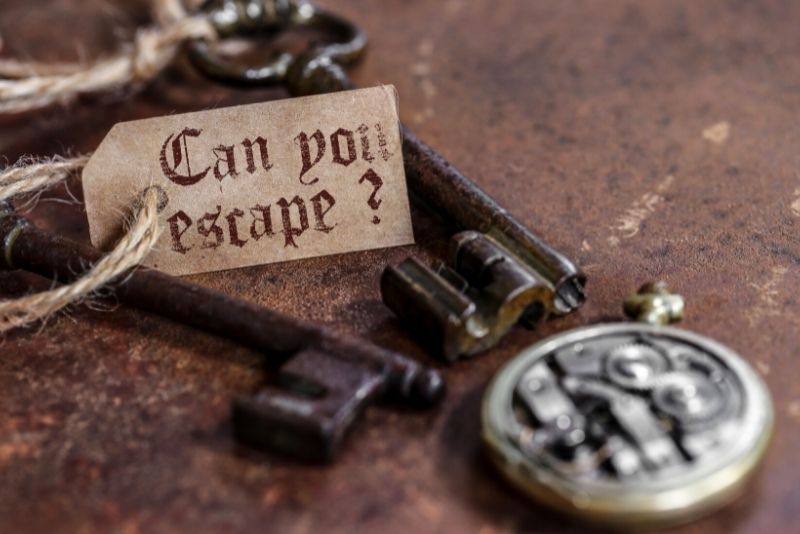 Escape Zone 60 is not your average escape room experience. With a choice of themed rooms to experience you can be in a zombie apocalypse one minute and a mummy's tomb the next.
Gather up your friends or family to decipher clues, work together as a team and try to escape before your time runs out. Will you accept the challenge?
23 – See the sea life up close while snorkeling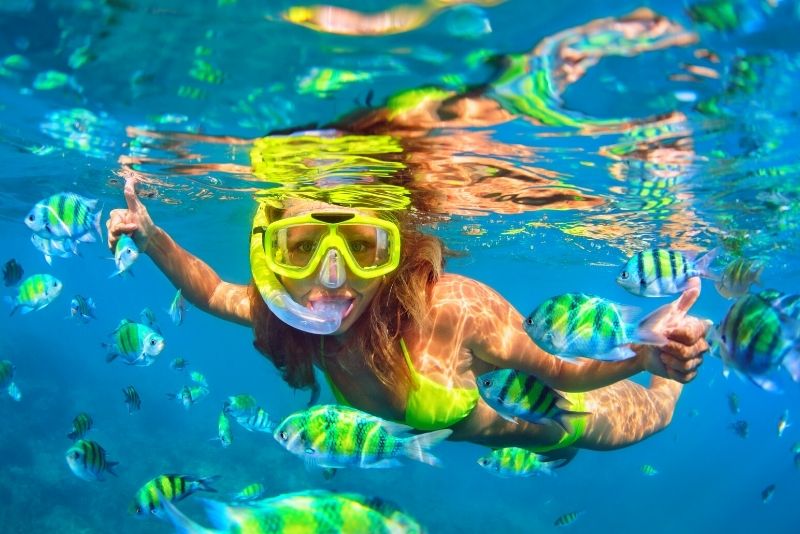 The sparkling green waters of the Emerald Coast are some of the best places to snorkel in the whole country. The abundance of life in the seas around Destin makes it a top spot for a fantastic snorkeling experience.
Destin Snorkel offers snorkel and snuba trips around Destin. Take a boat ride for some shallow water snorkeling and hit the beach and jetties to collect shells. Equipment and water are provided.
24 – Search the city with a scavenger hunt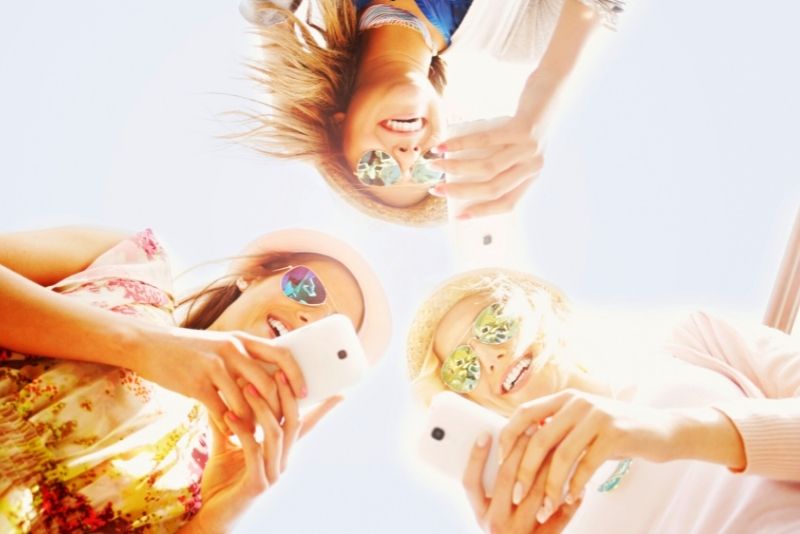 One of the most fun ways to get to know a city better is with a scavenger hunt. Gather your group and use an app to navigate to checkpoints and local points of interest while solving clues and completing challenges.
Test your skills against other teams and try to get the highest score. A scavenger hunt is great family fun that engages everyone. Why not try it in your time in Destin.
25 – Go parasailing over the Gulf of Mexico
Looking for a truly unforgettable experience, parasailing has to be one of the biggest thrills out there. Soar above Destin's white sandy beaches and shimmering seas with a parasailing trip.
There are a number of local companies that provide parasailing activities in Destin. Check out Wet-n-Wild Watersports, Just Chute Me, and Boogie's watersports for a range of parasailing experiences.
26 – Hunt for treasure on a Buccaneer Pirate Cruise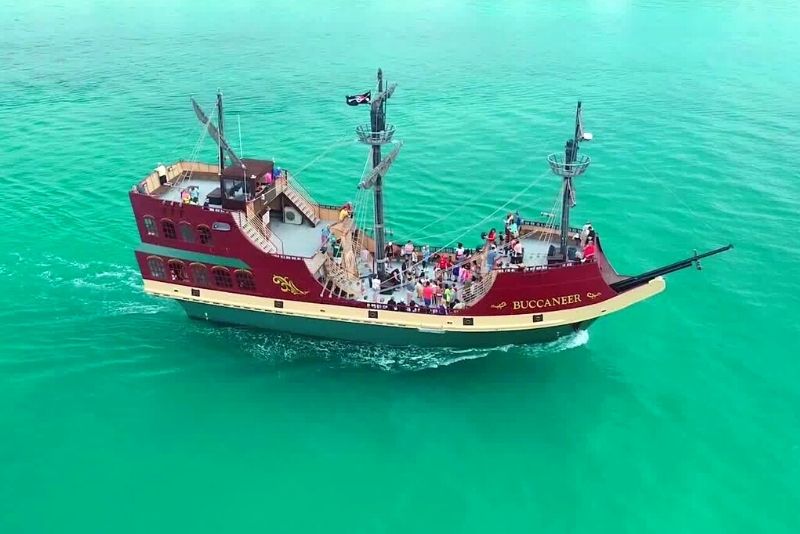 The Buccaneer Pirate Cruise is great fun for everybody but especially the kids. The crew has lots of fun, pirate-themed activities for little ones including dancing, singing and pirate training. Join the crew of the Buccaneer for a merry adventure.
Bring along a sense of adventure and good humor. There'll be lots of opportunities for swashbuckling fun. You can expect sword fighting, real cannon fire and uplifting good times on the high sea.
27 – Moor up at the famous Crab Island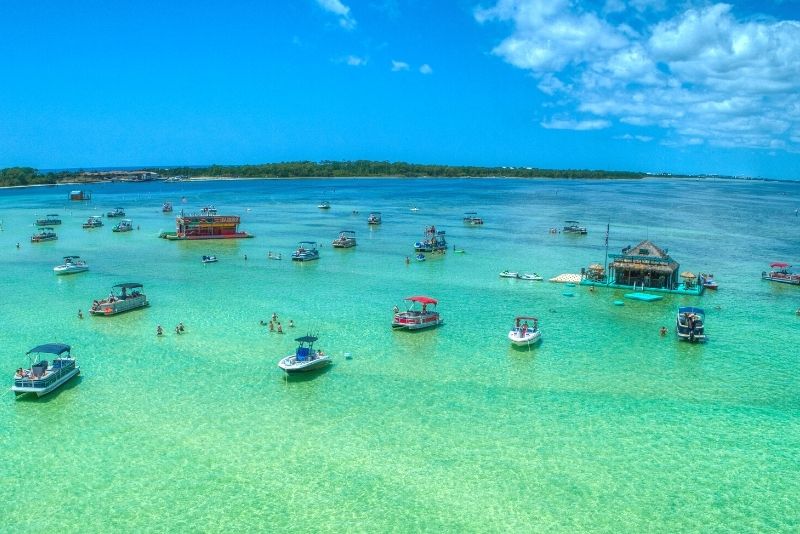 You may not know that Choctawhatchee Bay and the Gulf of Mexico were once separated by land. Early fishermen dug a narrow trench between the two and made the East Pass. Later the pass was dredged and the piled sand created what's now known as Crab Island.
It's one of the most popular spots for visitors to Destin. With its shallow warm waters, it's a great place to moor up and relax in the sun. The Crab Island Water Taxi offers daily excursions.
28 – Explore the sandbars in a kayak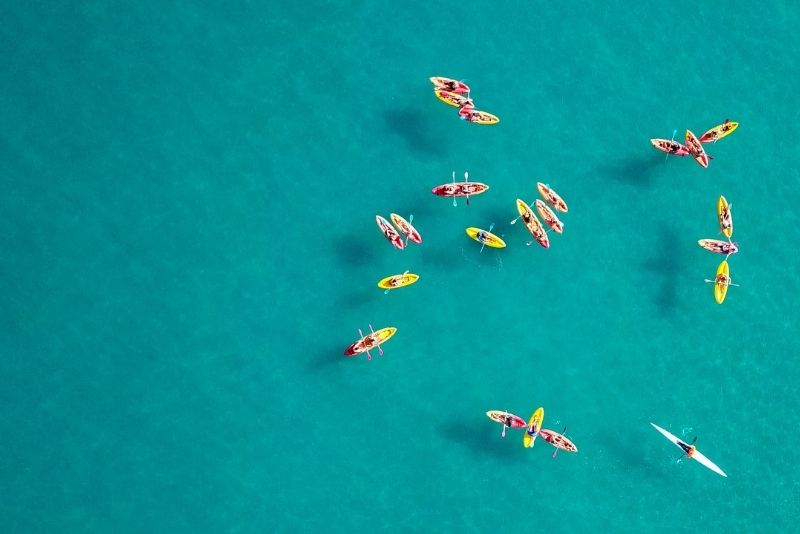 Kayaking is one of the best ways to spend a peaceful day out on the water.
Explore Destin Harbor, the nearby beaches, and the shallow sandbars at Crab Island by kayak. Move at your own rhythm and relax into a slower pace of life.
SEA Chase watersports offer free kayak or paddleboard rental when you hire one of its self-drive pontoon boats.
29 – Hire a pontoon boat with slides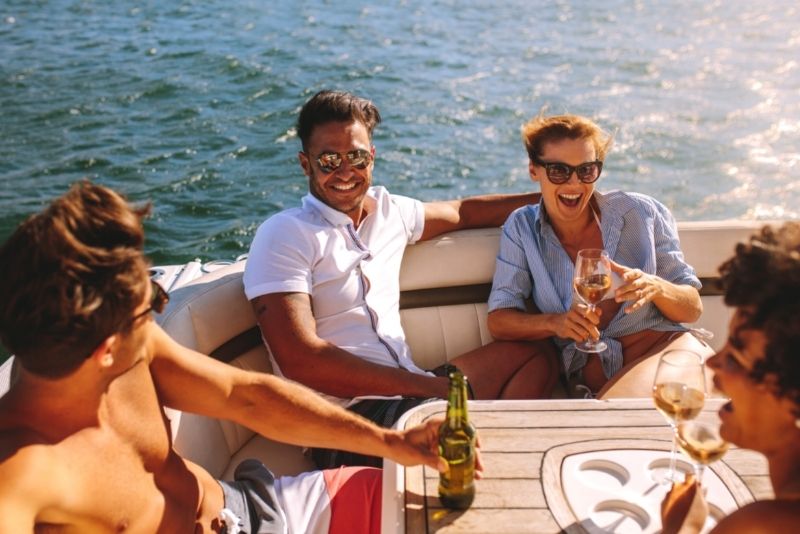 These self-drive pontoon boats are a great way to keep everyone entertained. Play captain for a day and take your friends and family out for a trip on the water.
These boats have a lower deck for the adults to relax on and an upper deck with slides for the kids. what better way to spend a fun-packed day in the sun.
Double-decker pontoon boats can be hired from Discount Watersports Destin opposite Noriego point.
30 – Zipline at Baytowne Wharf
Baytowne Wharf is located on Choctawhatchee Bay in the Sandestin Resort. It has a quaint village vibe with a good choice of restaurants, bars, and boutiques. There's also a stage for live music.
Baytowne has some great activities for kids and adventurous adults with a nautical-themed playground, an arcade with a laser maze, and a carousel. Its Adventure Zone is for daredevils only with a host of climbing, ziplining, and rope courses.
31 – Go pro with a sandcastle lesson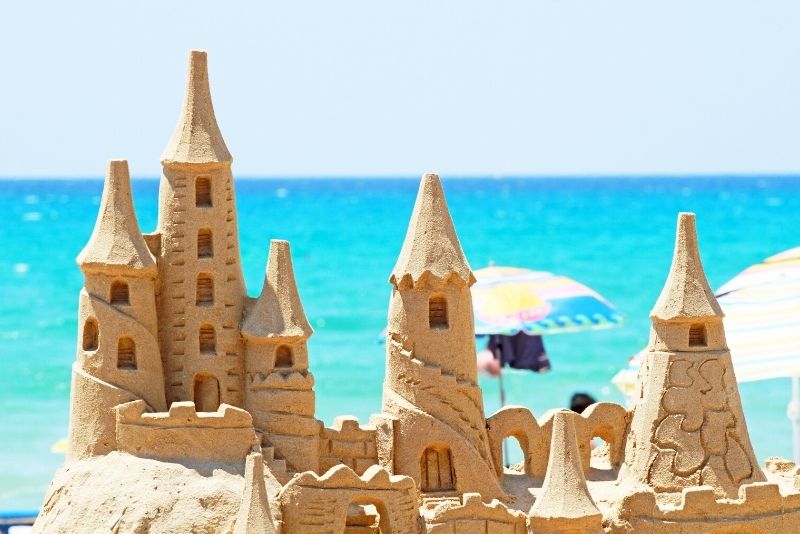 Ever lose sleep because your sandcastle skills are just not up to par? Luckily, the fine white sands of Destin are fantastic for sandcastles. Why not level up your skills with a family sandcastle building lesson.
Learn professional sculpting tips to build taller castles and create dazzling sand sculptures. Beach Sand Sculptures gives private sandcastle building lessons in the Destin area.
32 – Feed an alligator at Gator Beach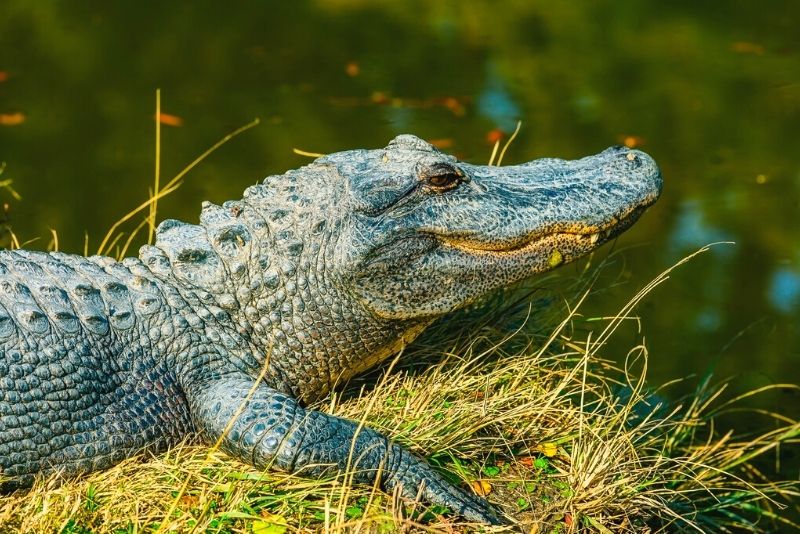 Gator Beach calls itself the "World's greatest Alligator Park". With hundreds of resident alligators of all ages and sizes, it is the largest park of its kind in the area.
It offers educational tours, opportunities to feed the gators, and even have a photo taken with one.
For a rare chance to see full-size and tiny baby alligators up close, Gator Beach is well worth the trip. Admission is totally free as are shows and tours which are given daily through the summer season.
33 – Eat at Lulu's Destin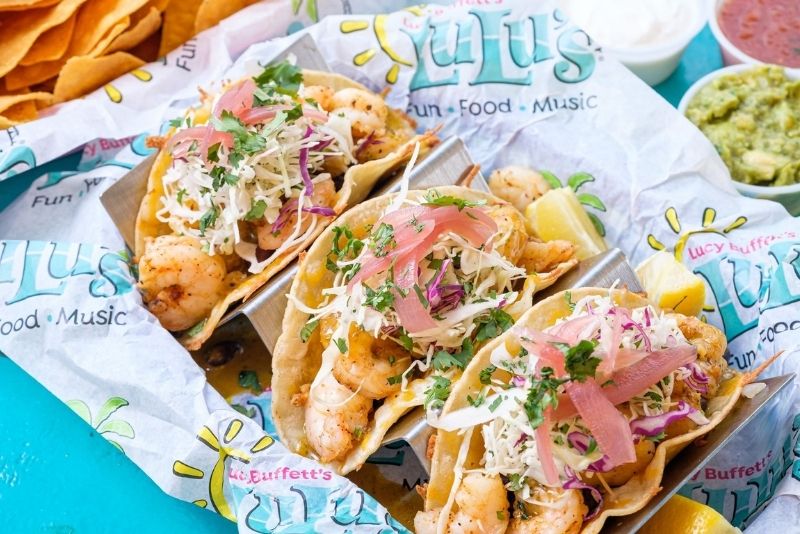 Lulu's is a fun place to relax after a day on the beach. It has an eclectic seaside style, live music, and a friendly atmosphere. It has a large menu of southern-inspired dishes with seafood high on the list.
Expect a plethora of great cocktails, burgers, shrimp, and fish dishes. Lulu's also has separate menus for people with dietary restrictions and seafood allergies. Live music plays almost every evening from 5 pm.
34 – Test your limits at Rock Out Climbing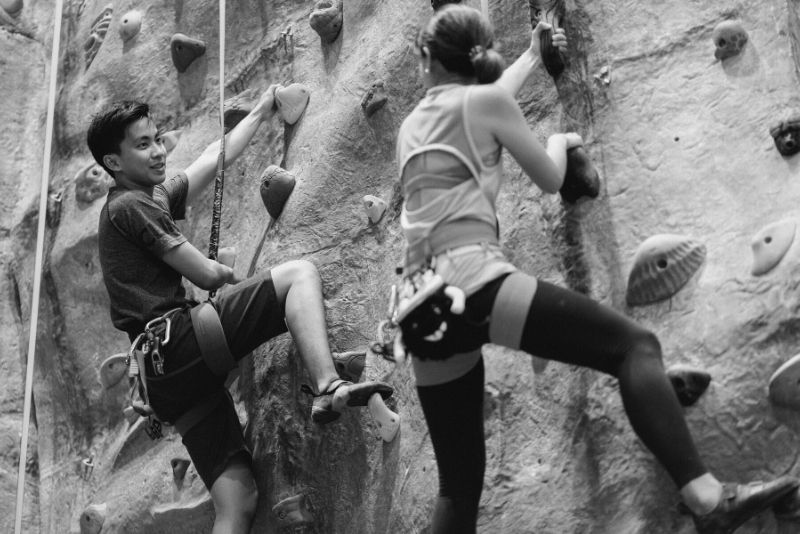 Rock Out Climbing is an indoor climbing gym that specializes in bouldering. This means the climbs are not too high but can still be challenging. You don't need ropes or harnesses and there are crash mats to catch you.
Rock Out is open to all levels and abilities and aims to foster a sense of adventure and community through climbing. You can rent climbing shoes and equipment and they have beginner classes during the week.
35 – Chill out at Margaritaville Destin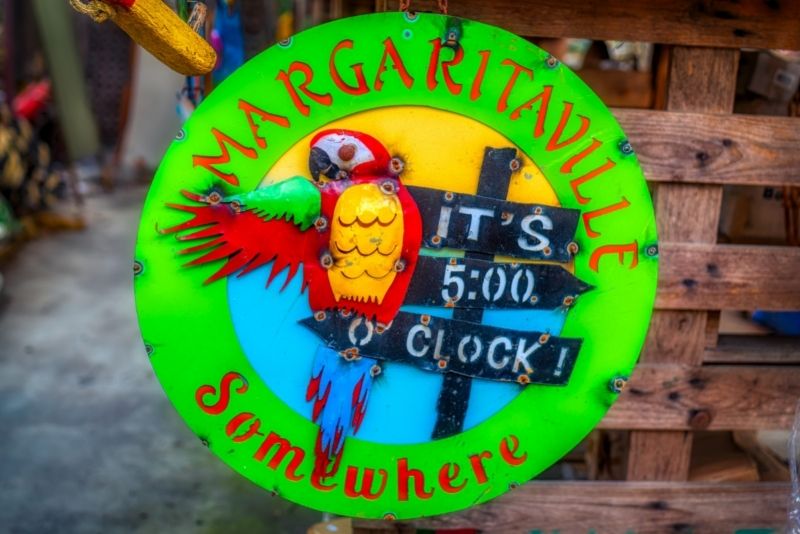 Jimmy Buffet's Margaritaville is a light-hearted tropical-themed family restaurant. It has funky decor, four different bars and island-inspired foods with names like Volcano Nachos and Paradise Cheeseburger.
The restaurant has plenty of outdoor seating with views over the harbor. Live bands play regularly and there's plenty of space to dance.
A night at Margaritaville is a fun thing to do while in Destin.
36 – Get some culture at Mattie Kelly Arts Foundation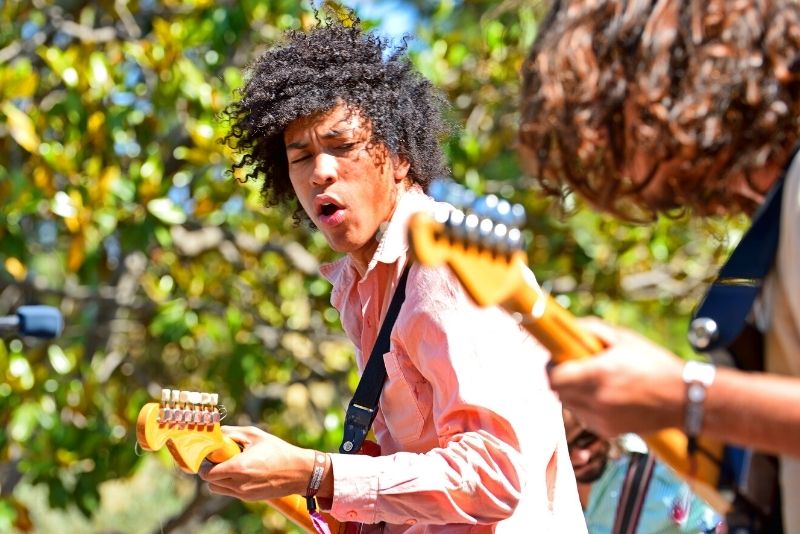 The Mattie Kelly Arts Foundation puts on a program of events with live concerts throughout the year hosted at the Cultural Arts Village.
It puts on a yearly art festival in August which features artists and artisans from all over the country displaying their work.
The Foundation also puts on dinner events and a yearly Wine Walkabout. It is a non-profit organization that runs arts outreach programs for children with special needs, families and veterans.
37 – Play to win at Fat Daddy's Arcade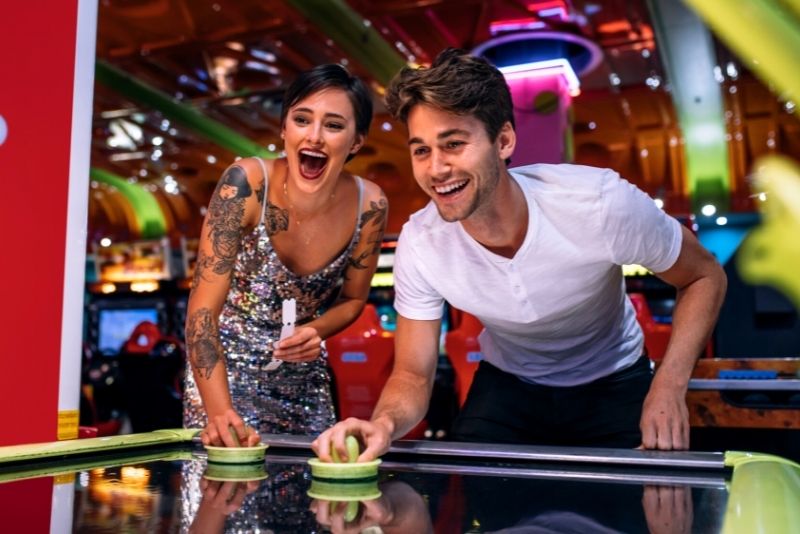 Fat Daddy's Arcade is jam-packed full of video game action. With some of the latest and greatest games around, as well as some old favorites, you'll have hours of fun here.
Get together with friends for a game of air hockey, shoot some hoops or maintain a steady hand to pick up prizes with the giant crane.
From modern zombie-slaughtering shoot-em-ups to retro classics there's tons of fun to be had at Fat Daddy's Arcade.
38 – Buy fresh at Sexton's Seafood Market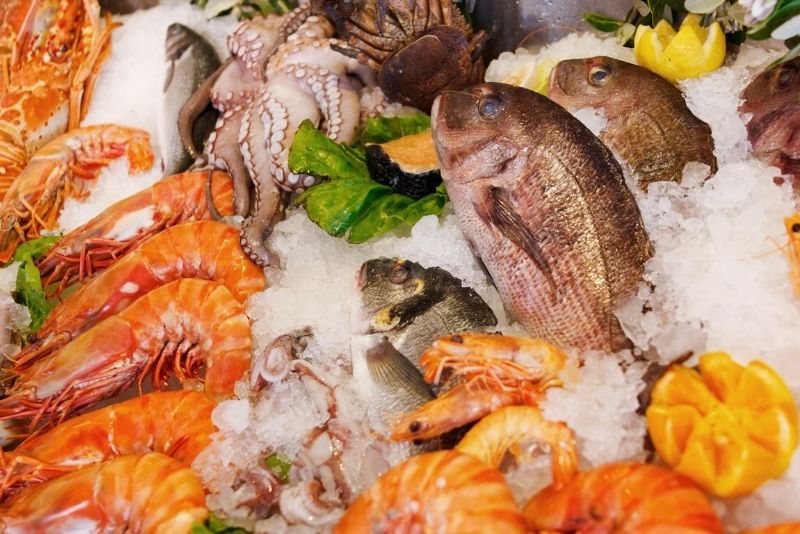 Sexton's Seafood Market is the place to be in Destin if you like fresh, locally-caught shrimp and seafood.
Just a stone's throw from the Harbor, Sexton's is a family-owned seafood market that has been operating in Destin for the last 35 years.
The staff members are knowledgeable about the fish and the prices are reasonable. For a friendly, local experience and to try great, fresh Destin seafood, Sexton's Seafood Market is worth a visit. It is open from 9 am to 6 pm every day.
39 – Hit the green at Emerald Bay Golf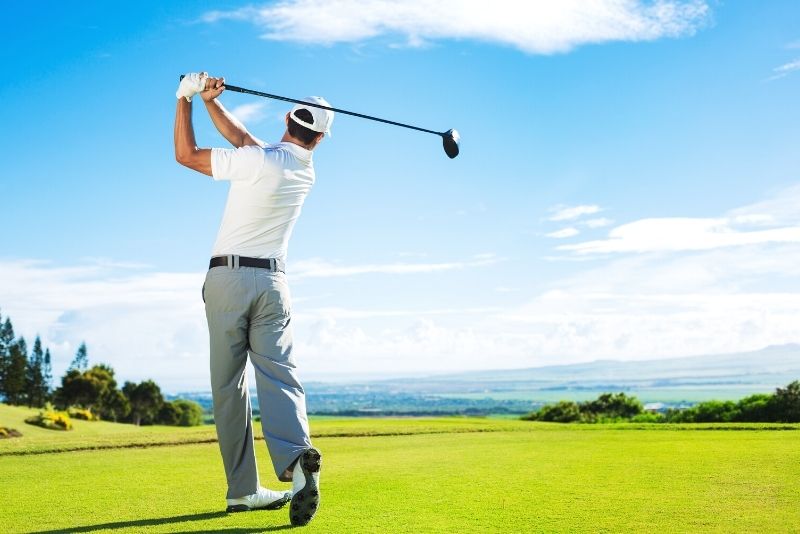 Emerald Bay is one of the most prestigious golf courses in the region.
Positioned on the idyllic shores of Choctawhatchee Bay between Destin and Fort Walton, Emerald Bay has a world-class golf course designed by architect Bob Cupp.
It has a residential community with tennis courts and a swimming pool and is located near to a choice of shopping, dining, and entertainment venues. It recently underwent extensive renovation and features a clubhouse with a professional golf store.
40 – Stay at the Hilton Sandestin Beach Golf Resort & Spa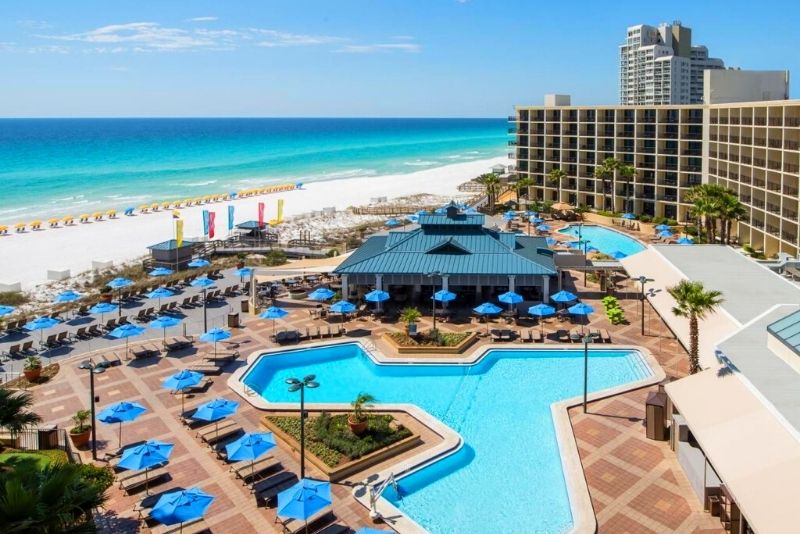 Hilton Sandestin is a full-service beach resort with almost everything you could need within the grounds.
Situated on the pristine white beaches of South Walton, the Hilton Sandestin has three pools, four golf courses, a spa, and a wide choice of restaurants and casual dining options.
The nearby Grand Boulevard will satisfy all other shopping and entertainment needs with popular brands, restaurants, and a 10-screen cinema right on your doorstep.
41 – Relax at Crystal Beach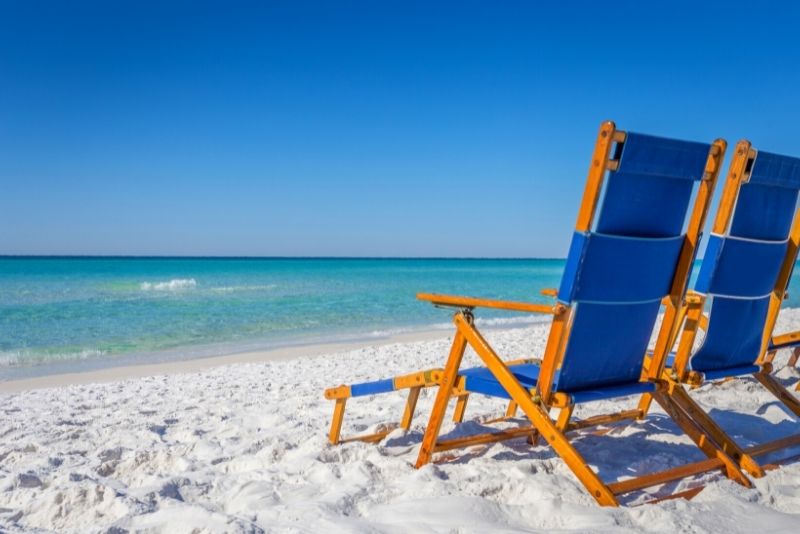 Crystal Beach is one of many favored spots in Destin. Its rows of picturesque beach homes and colorful cottages give it a comfortable small-town feel.
Near to the popular Destin Commons outdoor shopping center, Crystal Beach is a lively and fun place to be.
With outdoor live music and fun events going on throughout the summer not to mention the picturesque beach itself, Crystal beach is a fun place to stay while you're in Destin, FL.
42 – Visit Sandestin Golf & Beach Resort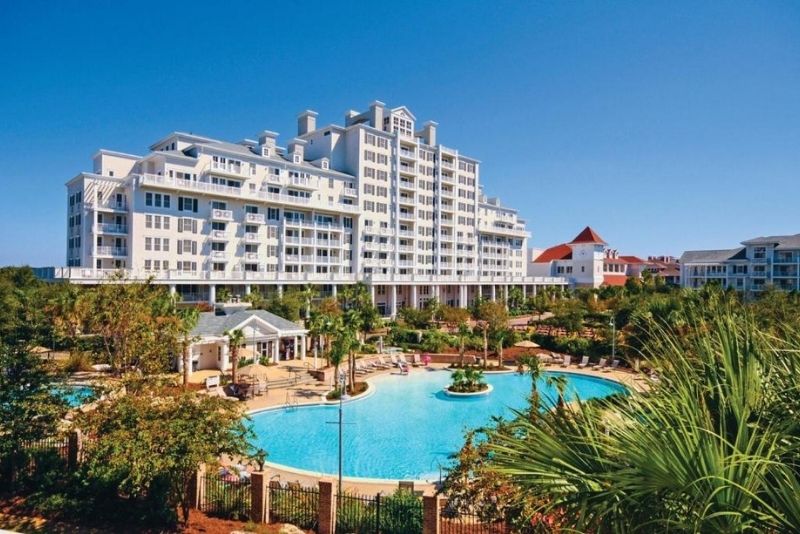 Sandestin Golf and Beach Resort is located in beautiful, natural surroundings. With a choice of beachside, bayside and lakeside accommodation it offers some of the most peaceful places to relax in the area.
It is conveniently located near Baytown and its marina and offers a range of beach and watersports, tennis, a fitness center, and a host of excellent local shopping and dining experiences.
43 – Get some retail therapy at Silver Sands Premium Outlet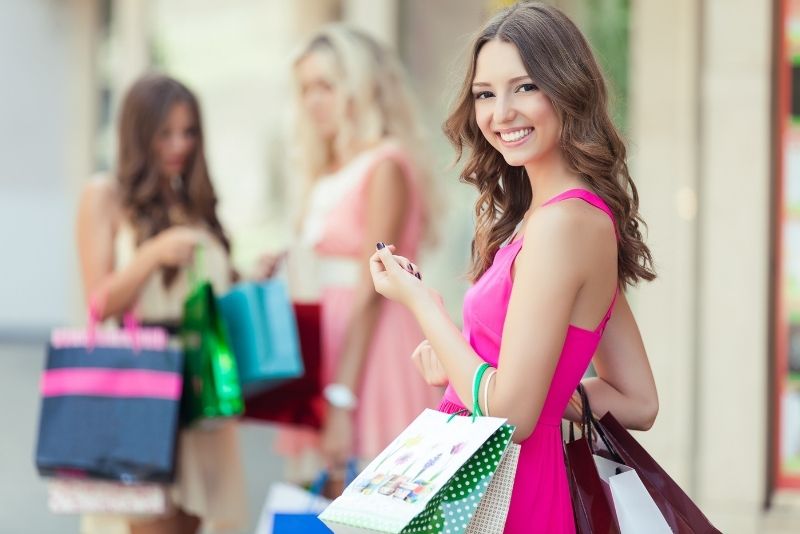 If you're looking for fun things to do in Destin, FL an afternoon shopping at the Silver Sands Premium Outlet just might fit the bill. With 110 premier brands represented, you'll find plenty of options for some retail therapy.
Stores include Saks OFF 5TH, Kate Spade New York, Michael Kors and Ralph Lauren. With a variety of clothing and sportswear, fragrances, home furnishings and dining options too, there's so much to see at Silver Sands.
44 – Cruise the bay on Mid-Bay Bridge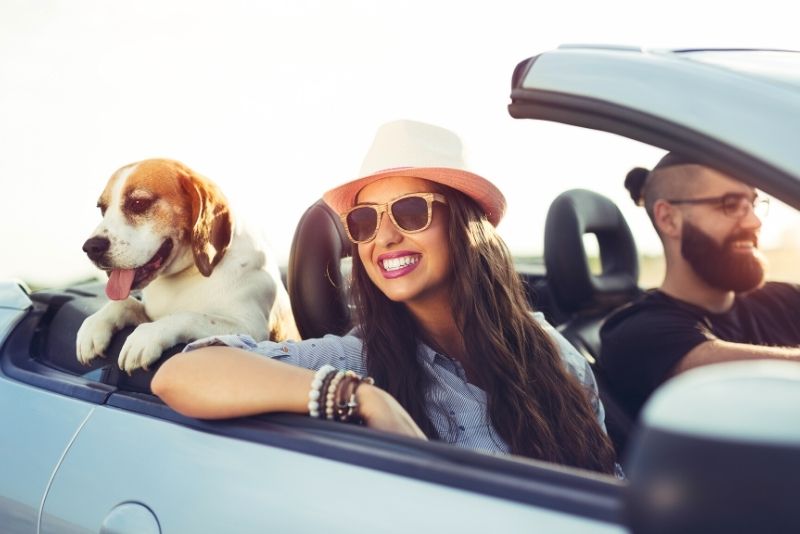 Mid-Bay Bridge is a mammoth structure that spans 3.6 miles across the Choctawhatchee Bay. The bridge links the community of Niceville, on the north of the bay, with Destin on the south.
It's not only a convenient and quick route across the Choctawhatchee Bay. The views on the drive across the bridge are also pretty spectacular, giving a 360 panorama of the bay. The bridge is for motor vehicles only.
45 – Do some casual dining at Brotula's Seafood House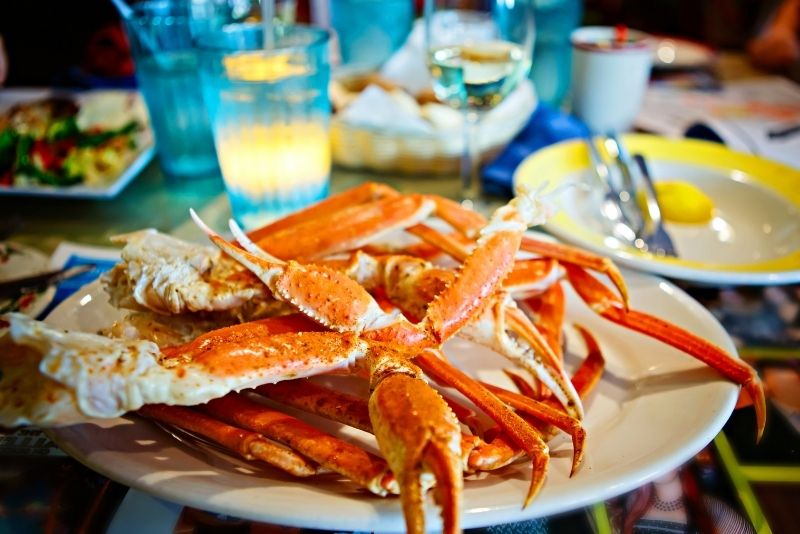 Brotula's Seafood House and Steamer offers the best of local seafood served up in a relaxed, family-friendly atmosphere. The restaurant is named after the Bearded Brotula, a fish that is considered a local delicacy.
This unpretentious, family-owned eatery specializes in local fresh-caught seafood. It serves a variety of southern-style steamed and boiled dishes. Snow crab, mussels and lobster are customer favorites. For great food and a laid-back atmosphere, Brotula's is the place to go.
46 – Get a round in at McGuire's Irish Pub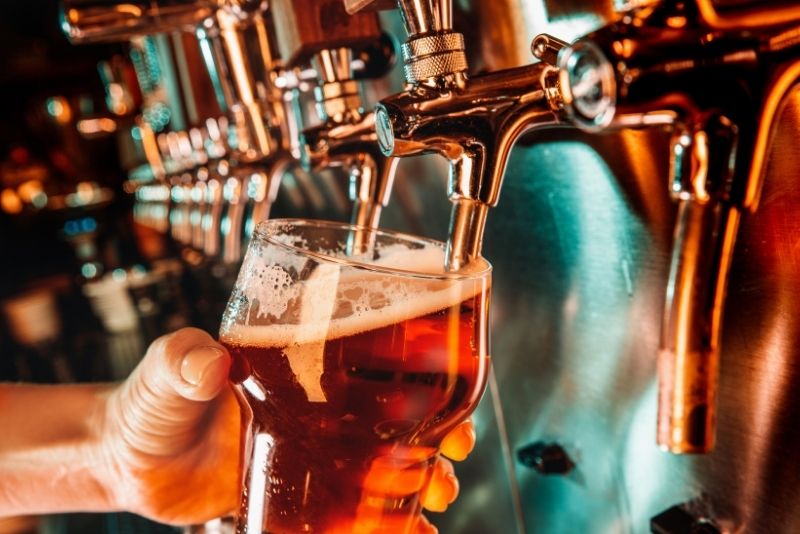 This popular Irish pub offers hearty food, ales, and traditional live music every night.
McGuire's serves a selection of beers that it brews on-site in its own craft brewery. This includes IPAs, stouts, red ales, porters, and seasonal imported beers.
To accompany the ales they serve up a mixture of traditional Irish and American dishes like shepherd's pie, pot roast, fish and chips, burgers, and steaks. The fun decor is a bonus!
47 – Try the specials at The Back Porch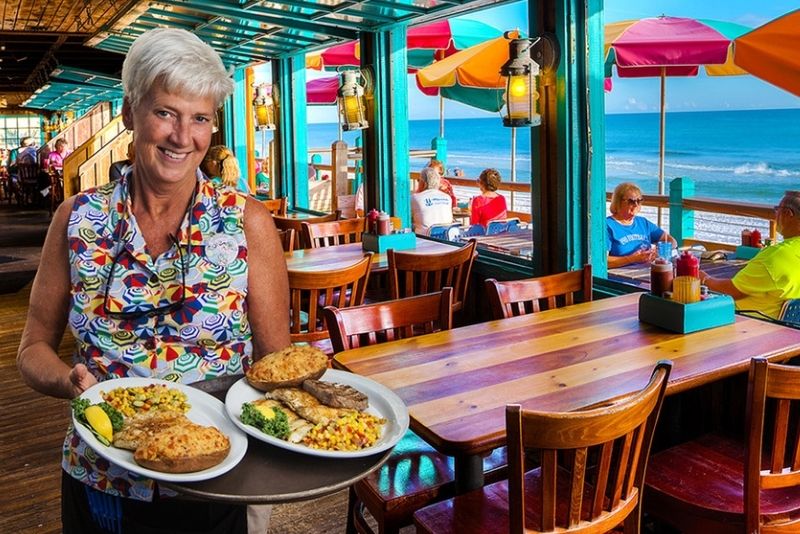 The Back Porch first opened in Destin in 1974 in a small beach-side shack. Since then it has grown to be one of the most popular seafood restaurants in the city but it still stays true to its modest roots.
The Back Porch is well known locally for its grilled amberjack and Apalachicola oyster dishes.
The stunning views at its waterside restaurant also add a spark of magic to the overall experience. It's a must-visit.
48 – Hang out at The Surf Hut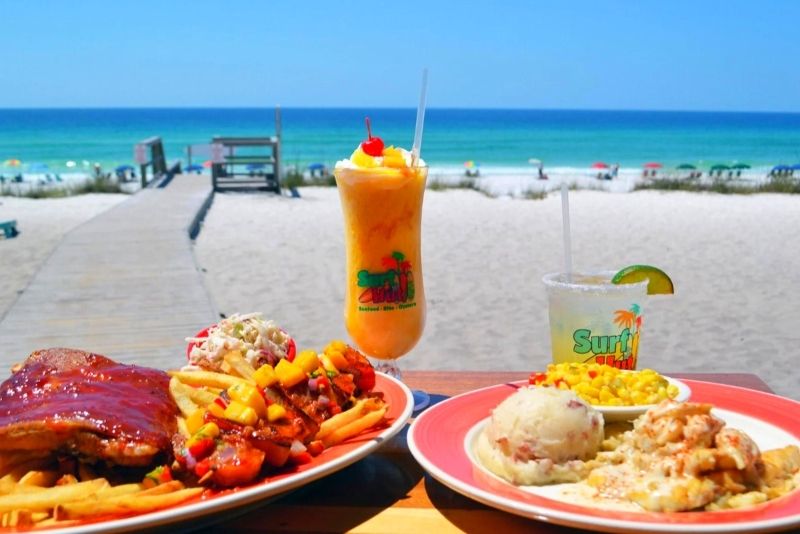 The Surf Hut is another great Destin restaurant with a chilled-out, family-friendly atmosphere. Located in a perfect spot at Miramar Beach, The Surf Hut serves up local Gulf seafood, freshly caught and prepared each day.
Its menu offers a choice of snacks including sandwiches, tacos and sides as well as smokehouse steaks, Gulf shrimp and oysters. The Surf Hut serves a large selection of beers, cocktails and wines and has a dedicated kids menu.
49 – Have fun at Gulfarium Marine Adventure Park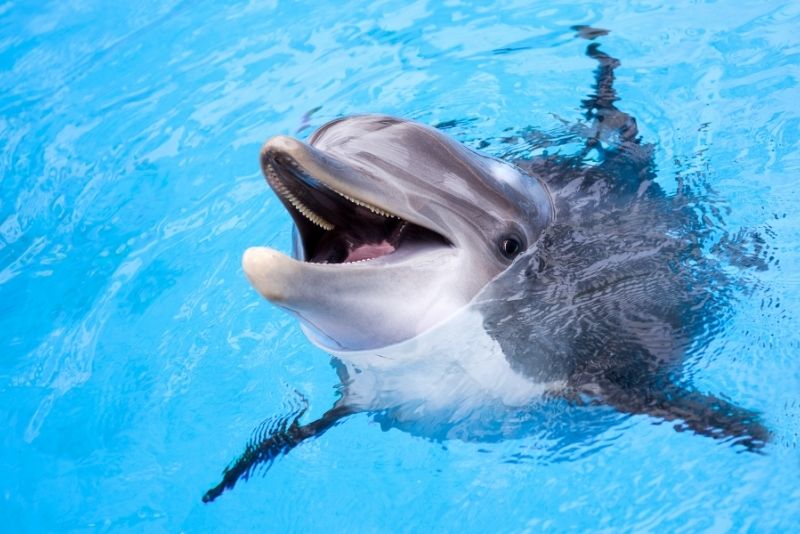 The Gulfarium Marine Adventure Park is an aquarium and research and conservation center. It is home to dolphins, stingrays, alligators, reptiles, sea lions, penguins and turtles. Gulfarium is actually one of the area's oldest attractions and was first conceived in the mid-50s.
It puts on regular dolphin shows which seek to educate as well as entertain. Gulfarium Marine Adventure Park is worth checking out if you are looking for fun things to do in Destin, FL.
We hope you enjoyed reading our selection of things to do in Destin, FL. If you have other fun places to recommend don't hesitate to leave us a message.
If you have not booked your accommodation yet, check out the best hotels in Destin. Be sure to book your airport transfers in advance to get the cheapest deals.
Happy Travels!